During the legendary 60s', the rise of hippie movement has changed not only the direction of fashion and music; it gave life to countless fantastic styling ideas known as hippie hairstyles today. Following the ideology of restless and carefree hippies, their hairstyles still express eternal freedom and fun.
So how about a little trip to the times that were filled with love, green nature vibes, and loud groovy festivals? We've collected the most inspiring loose, braided, and messy hairstyles that will take you to the world of peace and harmony. Let's walk in the shoes of a flower child with a rock & roll soul!
Simple Three Strand Braid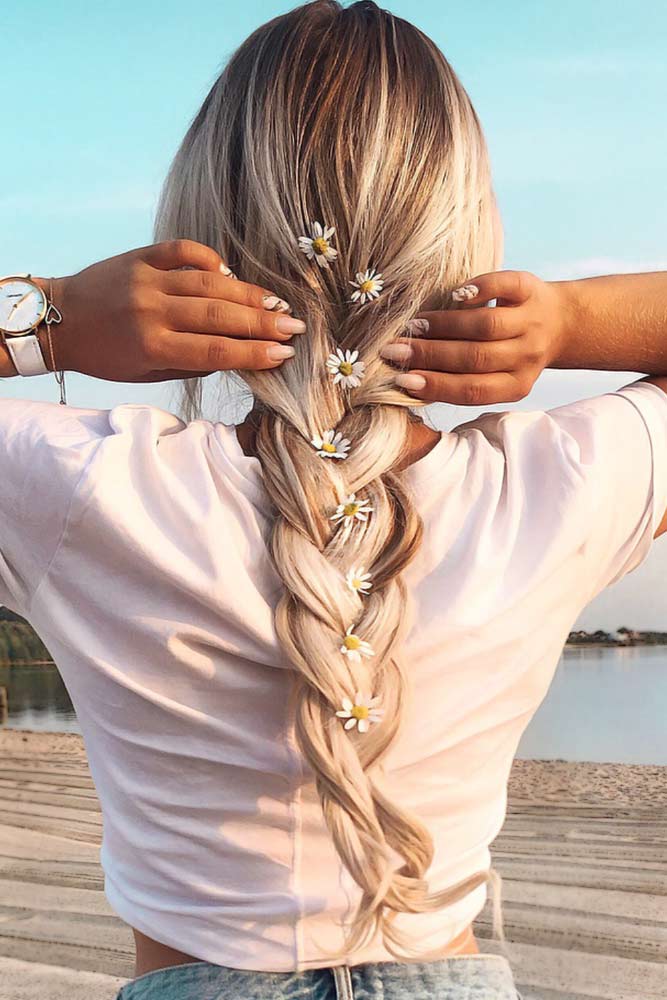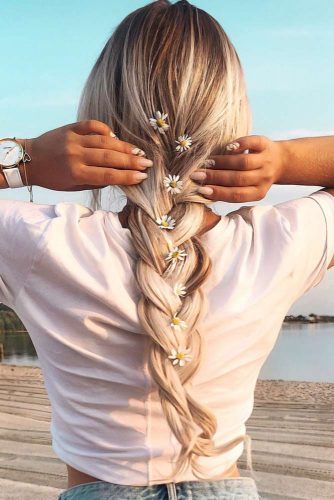 Credit photo: instagram.com/larinabeauty
As it turns out, pulling the edges of a simple three-strand braid is enough to turn it into a hippie hair! Yes, those funky guys were friends with simplicity.
Double Pull Through Braids
Credit photo: instagram.com/blohaute
Remember the bright and colorful hippie flower headbands? In fact, they're a nice way to make your pull through braids fit the Woodstock dress code.
Twisted Half-Up Into Braid
Credit photo: instagram.com/rachaelharris_hairmakeupbeauty
Messy twists with tousled braids and disheveled locks hanging on the shoulders were the most prominent characteristics of hippie hairstyles for long hair.
Headband With Side Dutch Braid
Credit photo: instagram.com/blohaute
Here comes another example of hippie scarf headbands taking the classic Dutch braid back to the mindblowing 60s'!
Updo With Scarf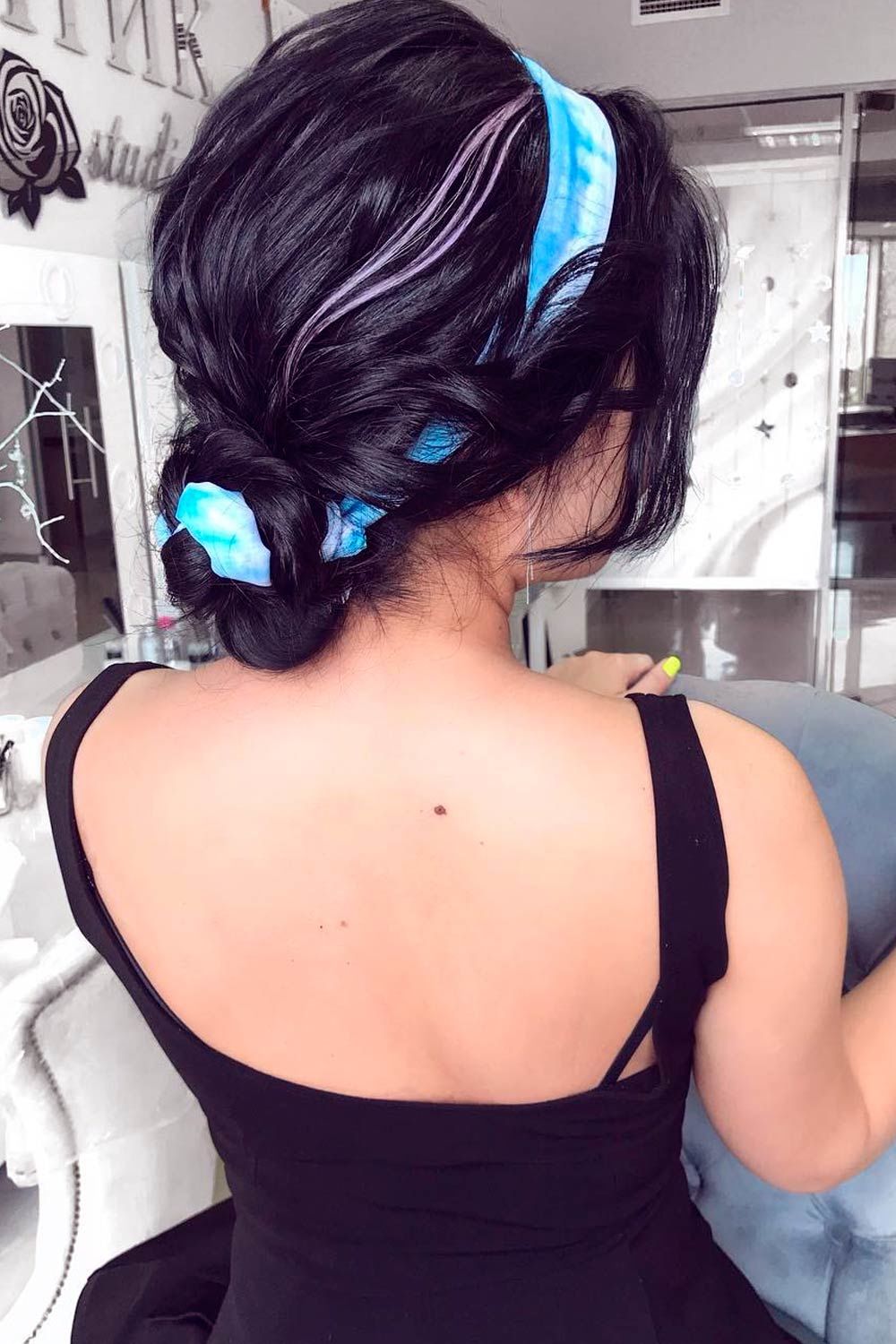 Credit photo: instagram.com/slabieva_hairmaster
Even if you put your hair in an updo, remember: for hippie style headbands are like a little black dress for every woman.
French Braid Crown Style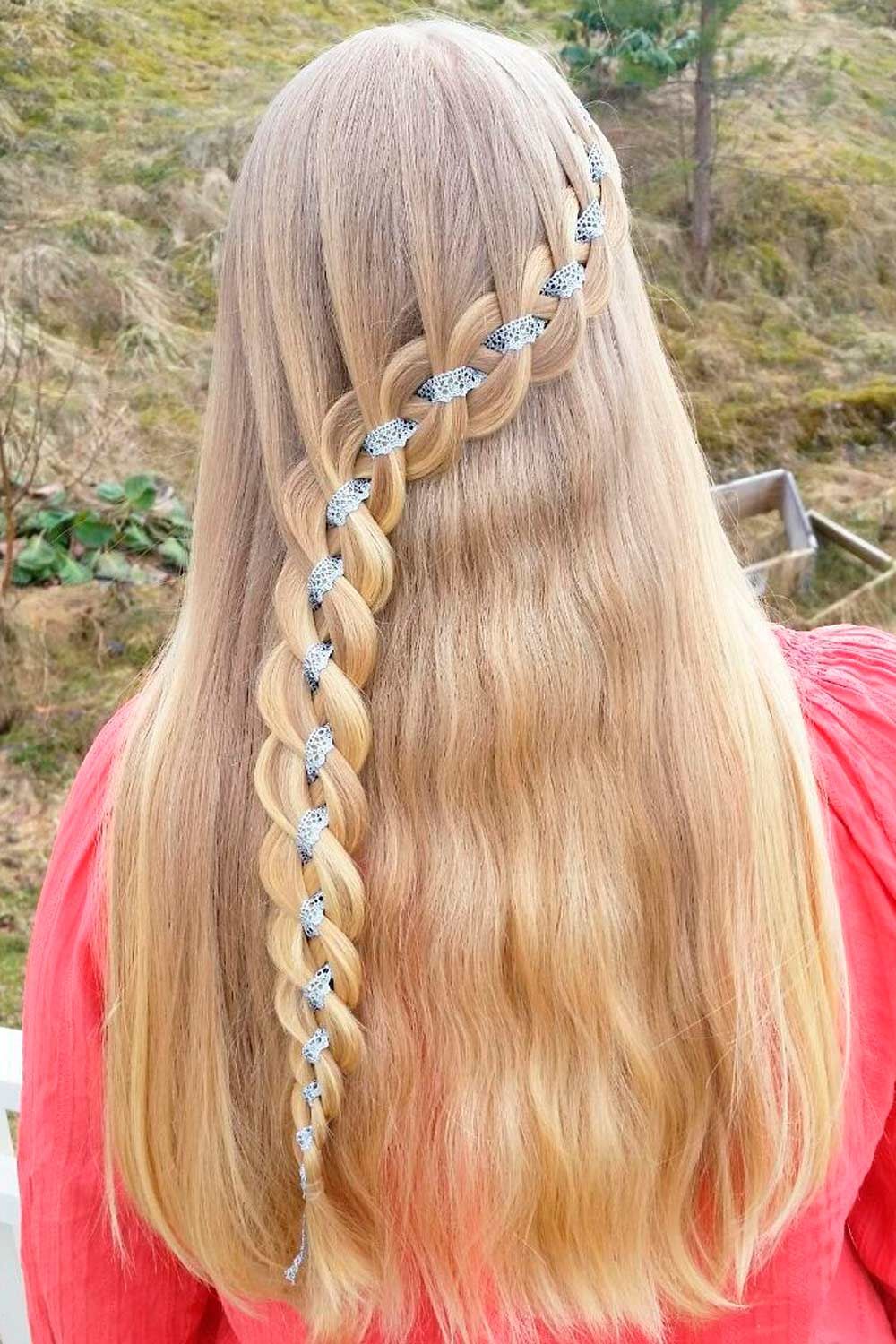 Credit photo: instagram.com/braidsbyfrida
While we find braids to be an irreplaceable part of casual styling, they were nothing but calling cards of the hippie style. How do you like the loose French crown braid escaping from the top?
Double Braids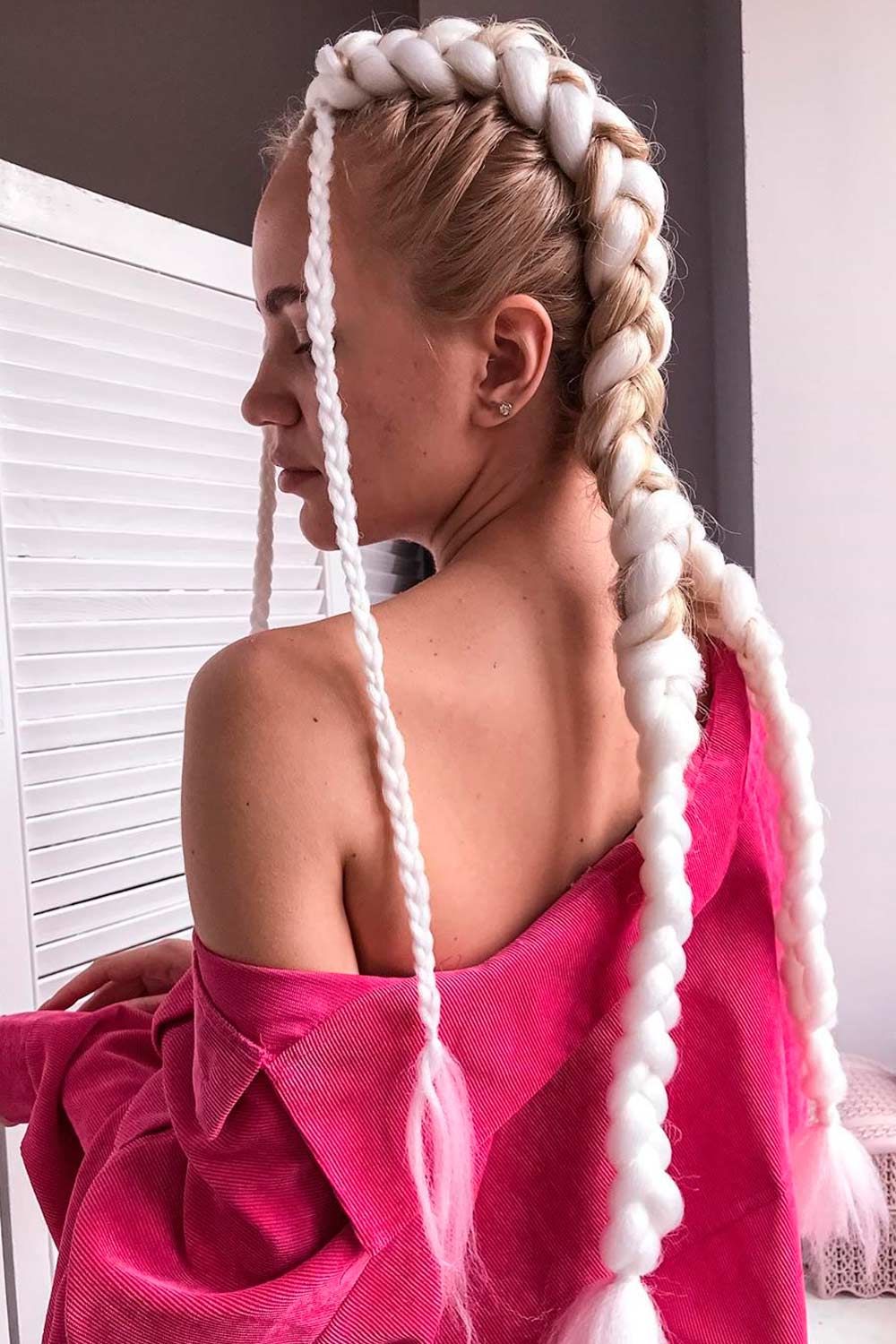 Credit photo: instagram.com/slabieva_hairmaster
If you want to slay everyone on Coachella with a modern hippie style, you can try accessorizing the trendy braids with a kanekalon.
Three Strands Headband Braid
Credit photo: instagram.com/braids_in_action
Although there are lots of ways on how to wear hippie headbands, don't forget to listen to your creativity. All in all, you can do a perfect headband out of your messy locks!
Fishtail & Infinity Braids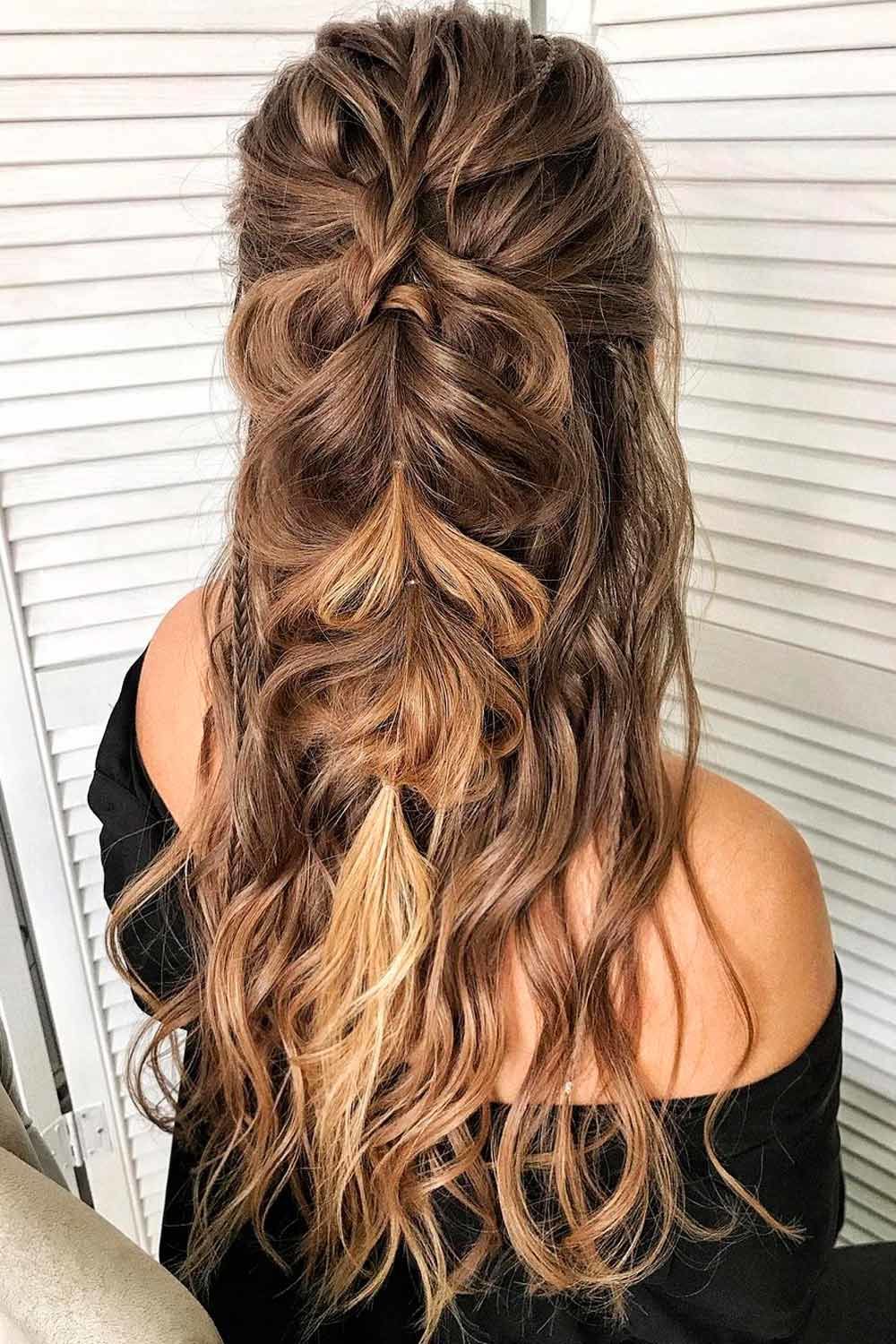 Credit photo: instagram.com/slabieva_hairmaster
When it comes to hippie hairstyles braids, the more techniques you play around with, the better! By the way, you can create lots of wonderful hippie wedding hairstyles if you complement the look with floral accessories.
Twisted Dread Into Infinity Pigtails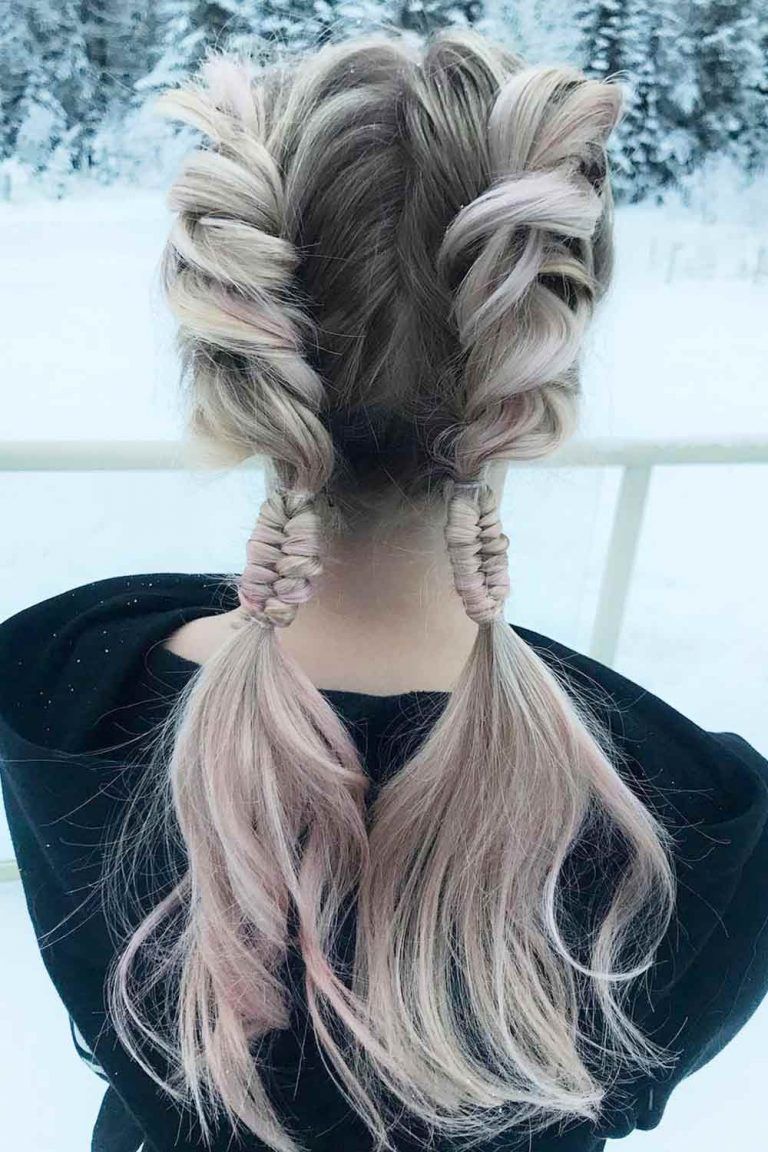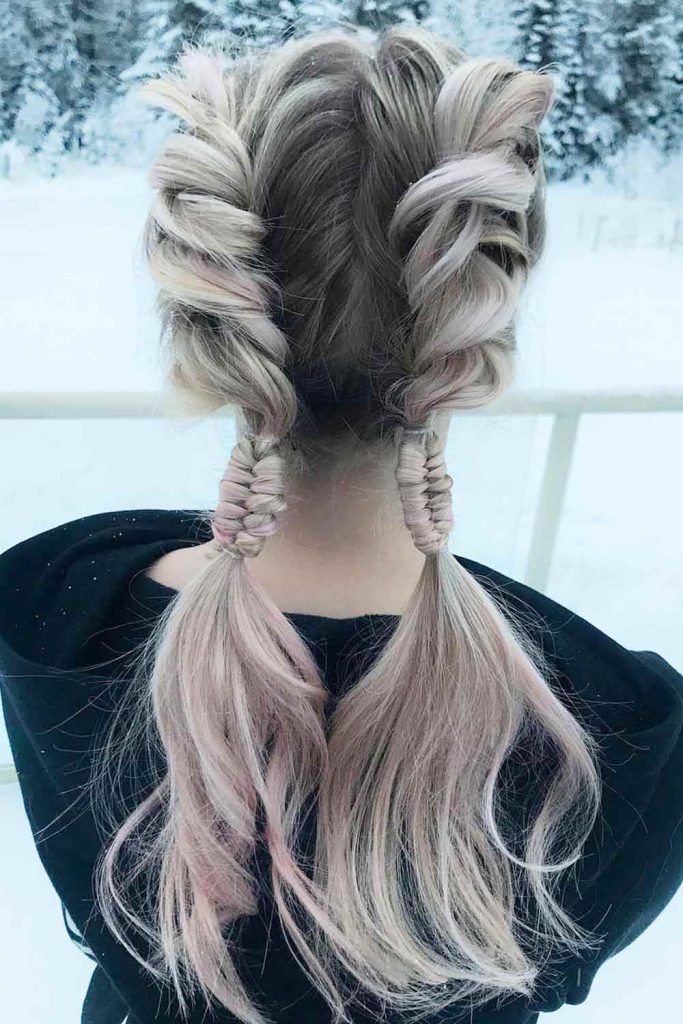 Credit photo: instagram.com/_theparlour_
Of course, dreads and twists were also in the spotlight during those days. And this idea is the best example of combining these two. Besides, for a more authentic look, you can finish it with a hippie hair wrap.
Half-Up With Braided Combo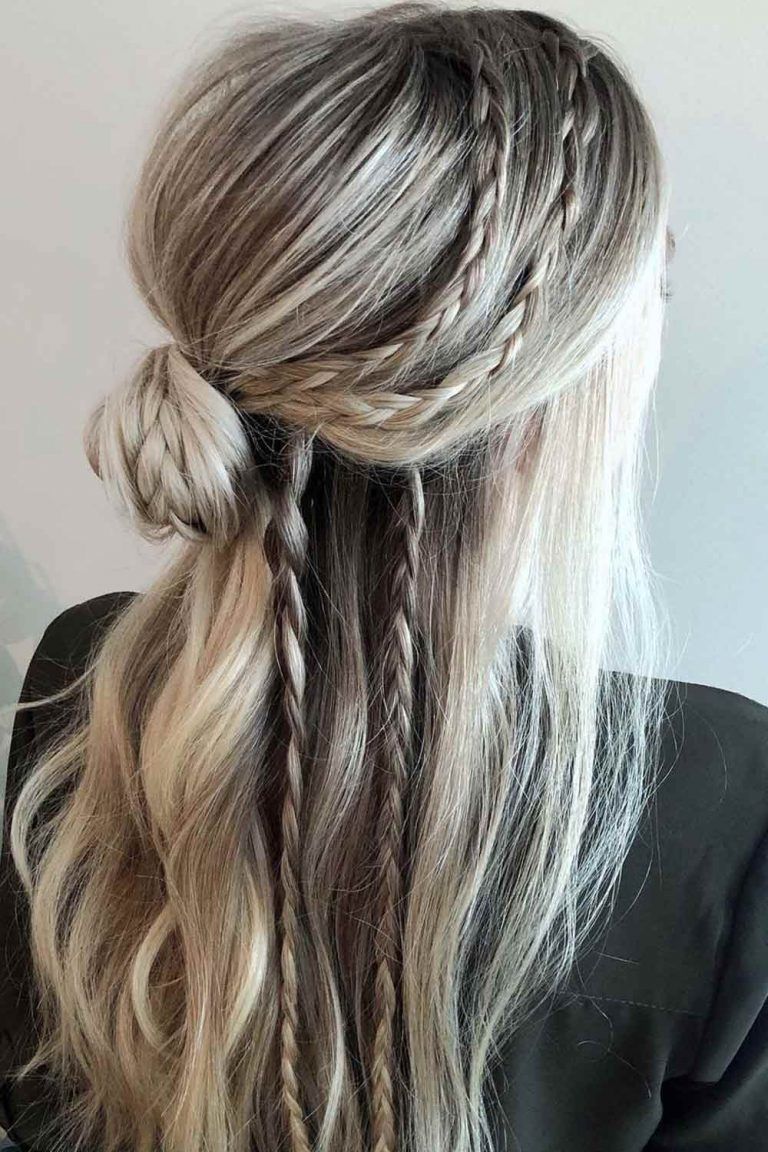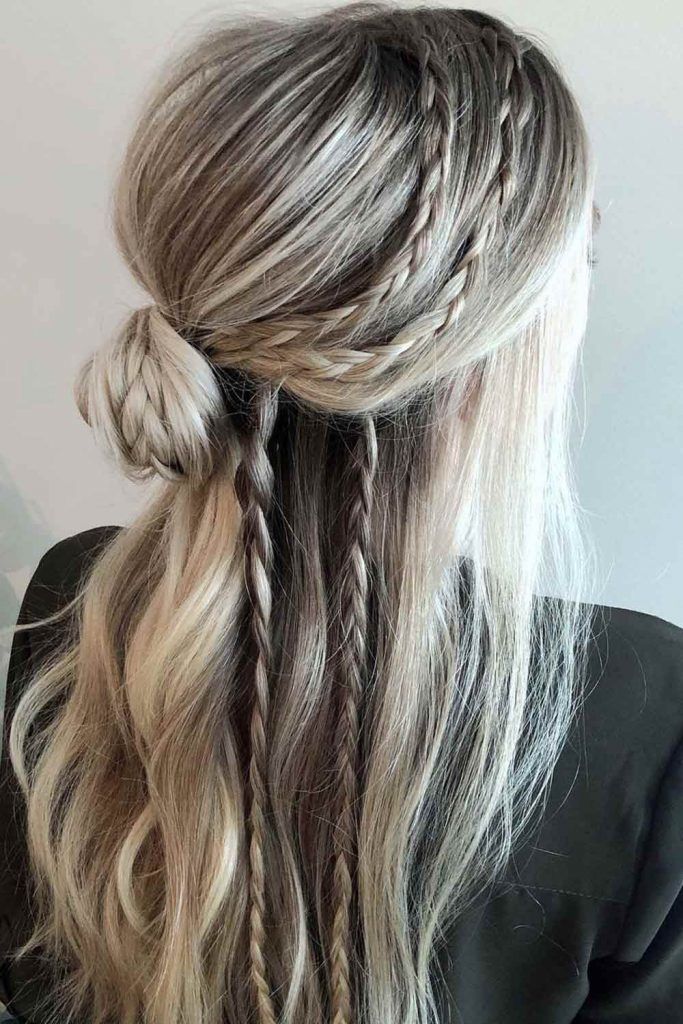 Credit photo: instagram.com/_theparlour_
Whatever braided combo you want to create, remember: you can always make them appear wilder with hippie hair colors. Anything from bright to pastel will work perfectly!
Low French Braids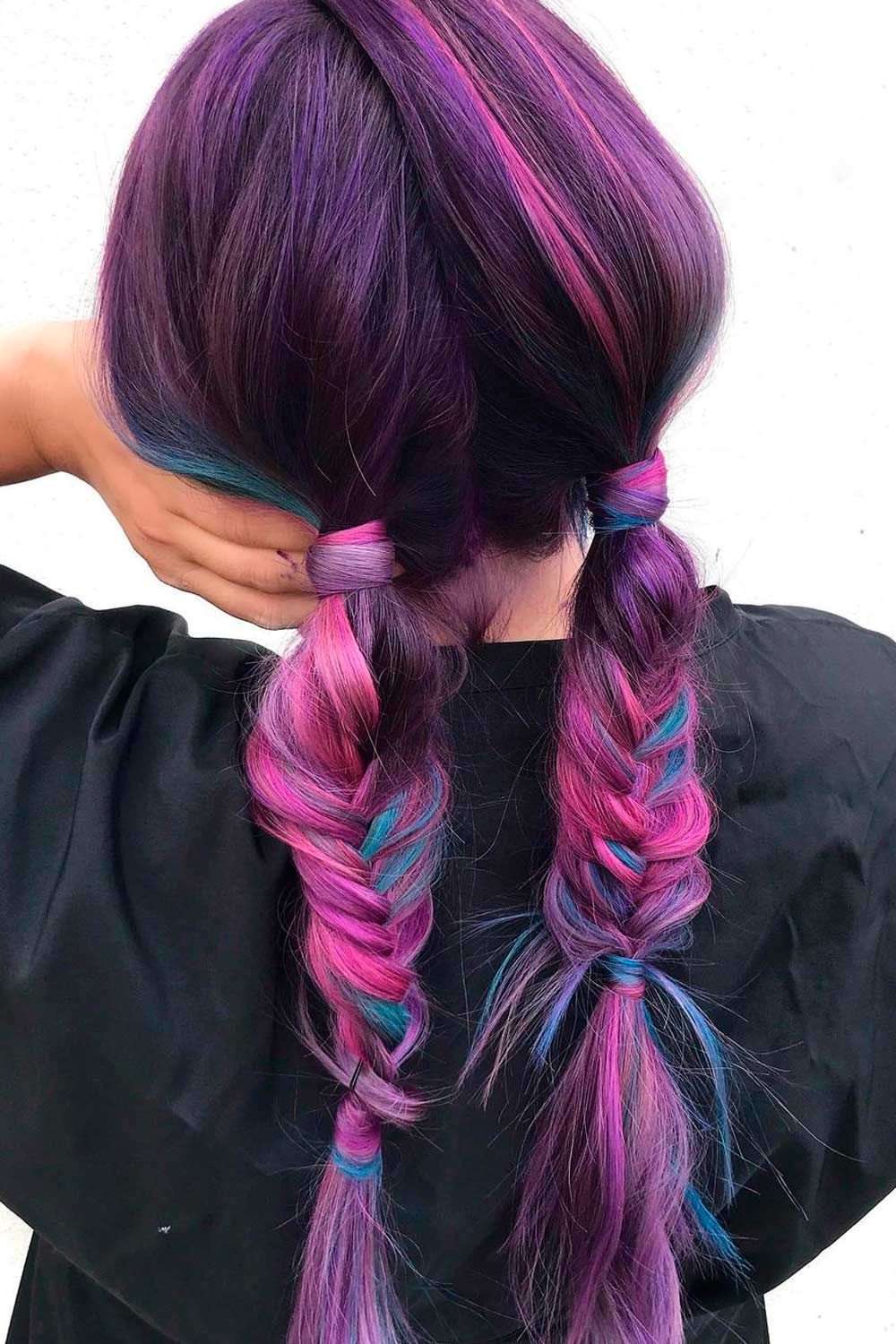 Credit photo: instagram.com/cadencecolorist
French Braids are a great canvas to your imagination! Look no further when you're about to create a totally hip look.
Waves & Dreadlocks
Credit photo: instagram.com/alisa.belochkina
Messy, bushy waves were all the rage in the times of hippie movements. Moreover, coupled with several dreadlocks, they formed a common look of a boho queen.
Wavy Half-Up Bun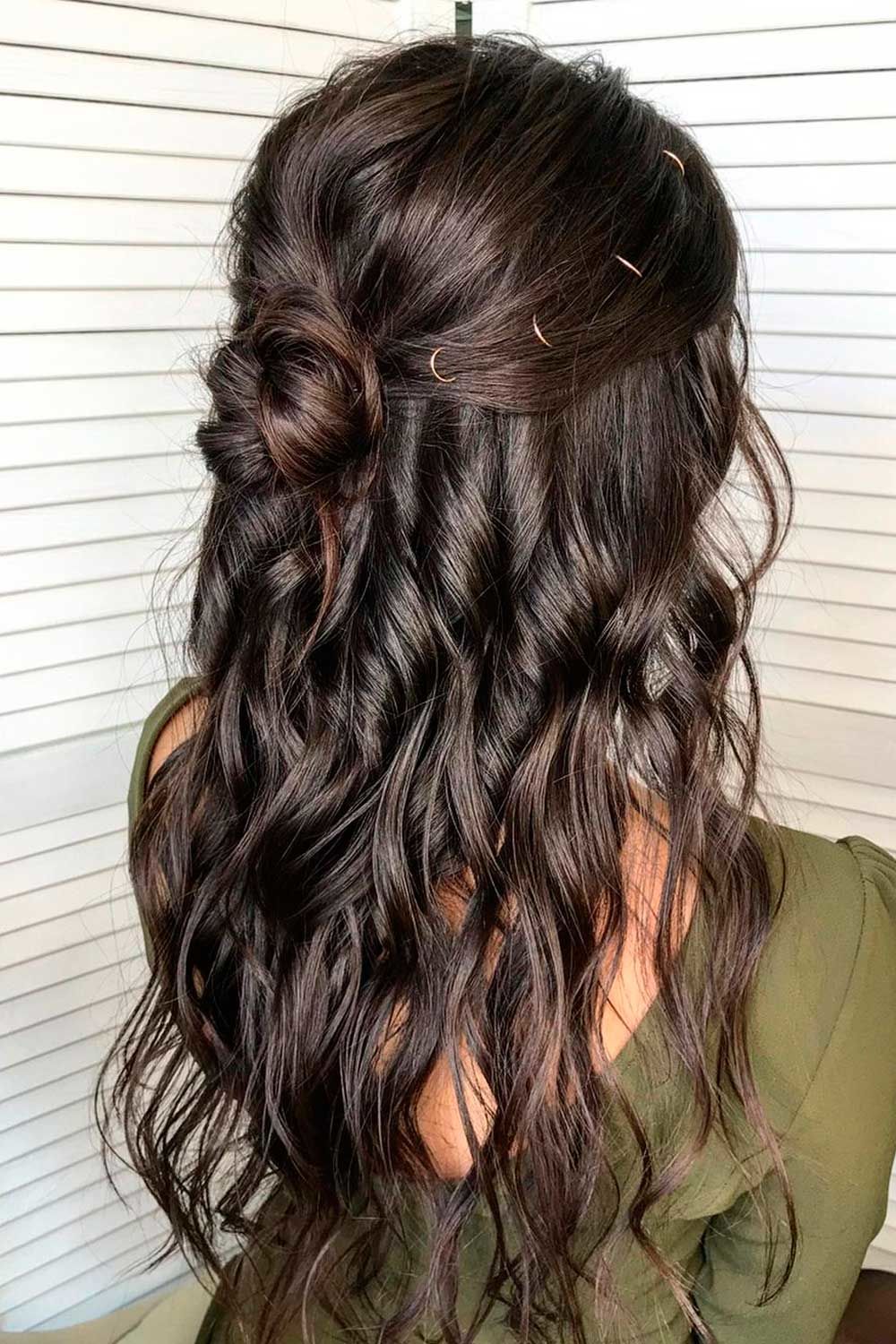 Credit photo: instagram.com/slabieva_hairmaster
With the right hippie hair accessories and outfits, the most straightforward half-ups will look appear in a new, rock & roll light.
Updo Bun With Shells
Credit photo: instagram.com/alisa.belochkina
Throwing a beach party with Beatles songs and lots of friends around the fire pit? Why don't make a crazy updo embellished with shells to match the awesome mood?
Messy Braided Space Buns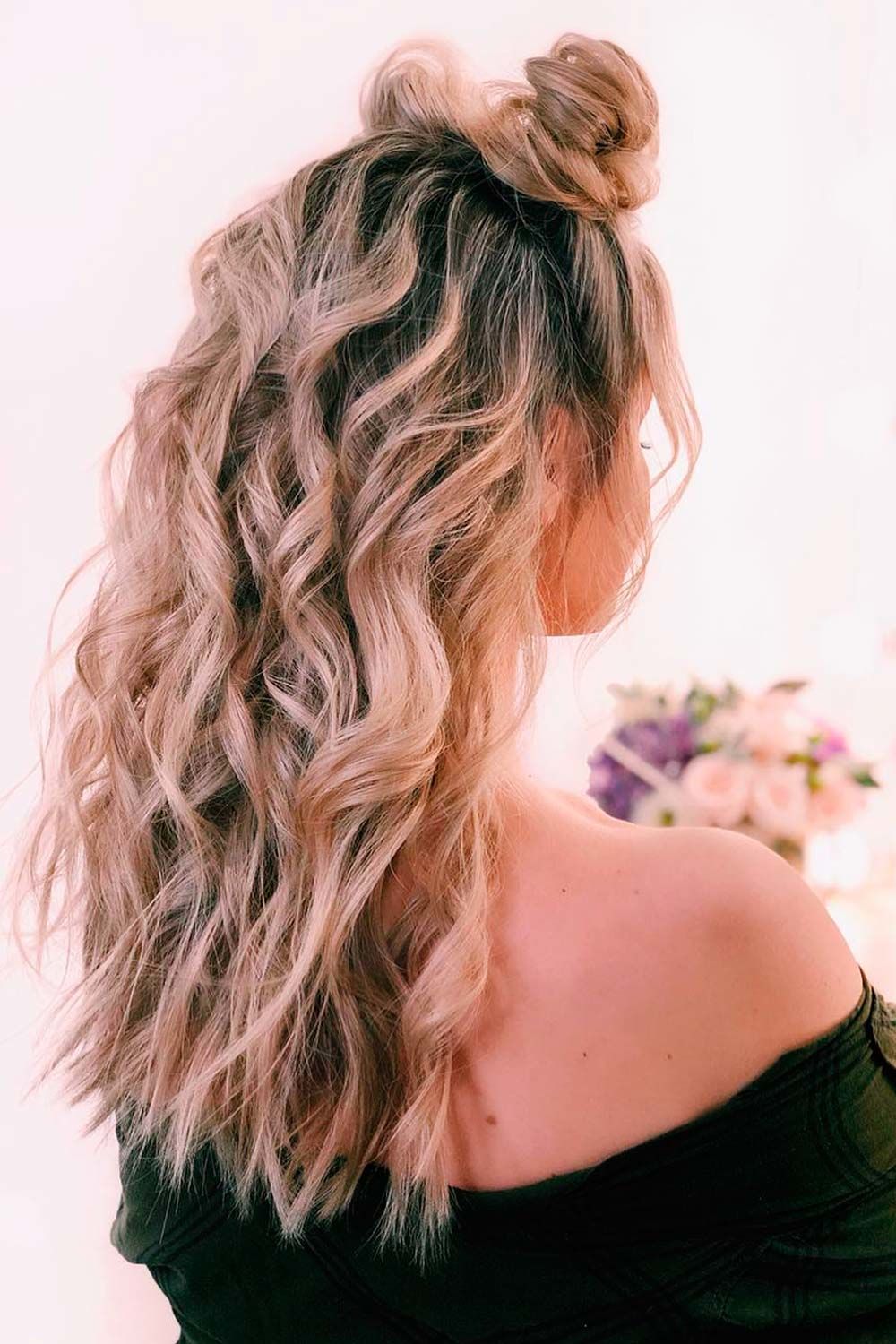 Credit photo: instagram.com/catherine_spb
Braided space buns are timeless! If you tousle up all of your hair as much as you can, you will look like a real hippie traveling in time.
Low Messy Bun With Flowers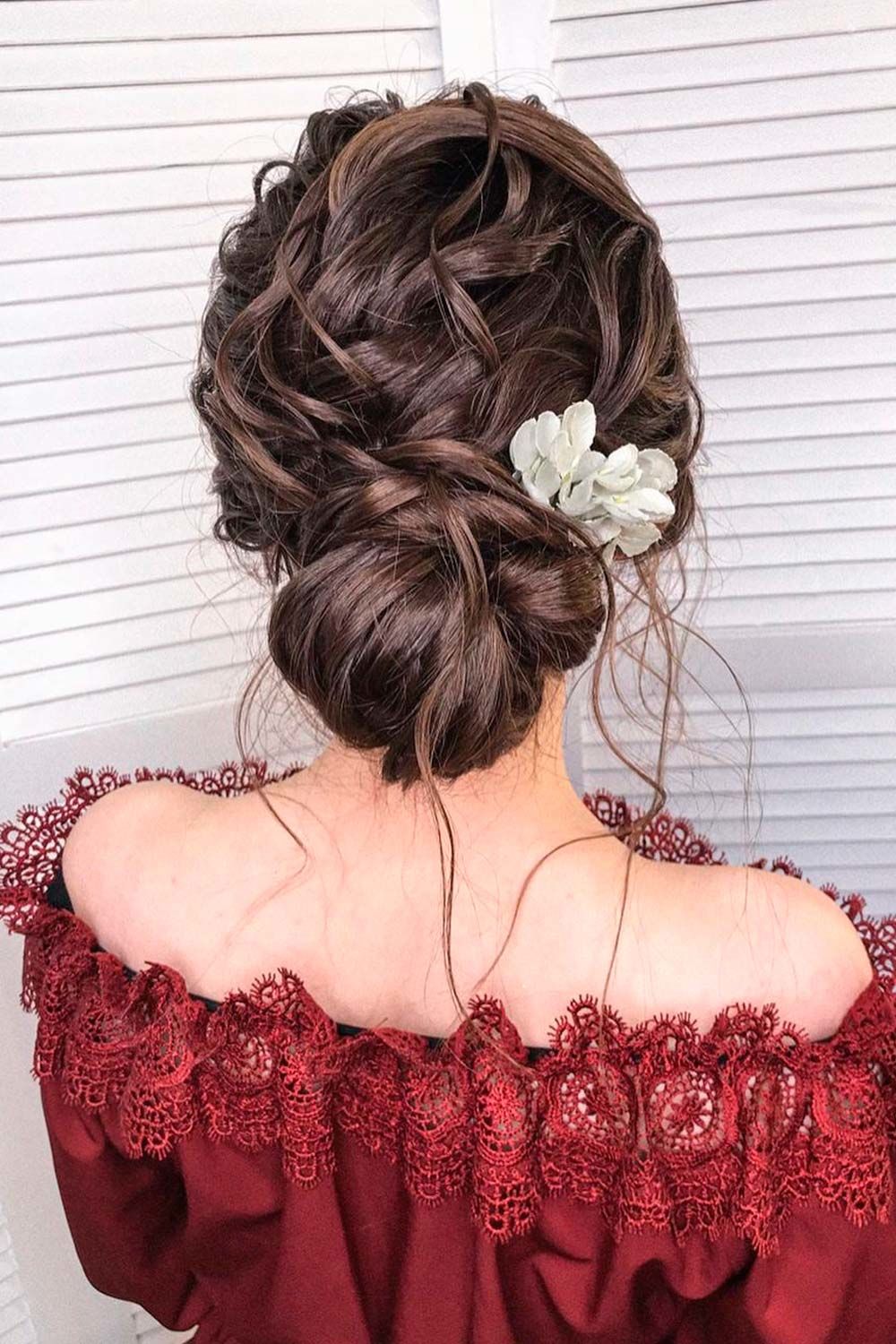 Credit photo: instagram.com/slabieva_hairmaster
Since the era of hippies was all about being green, real flowers for your airy updo are the musts.
Low Pony With Braids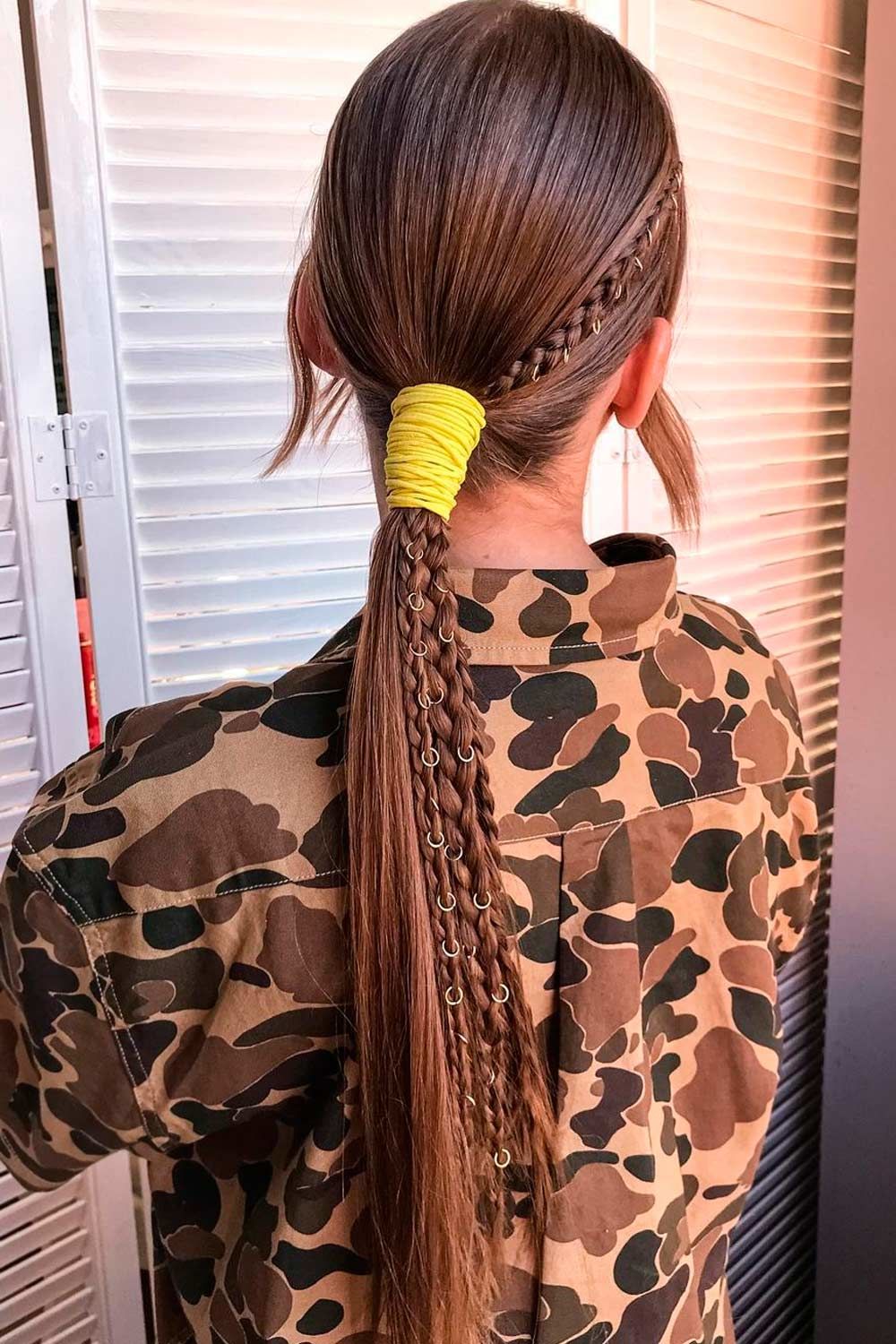 Credit photo: instagram.com/slabieva_hairmaster
Spicing up a low pony with lively little braids is a nice way to show your appreciation of the flower-children style!
Topsy Tail Braid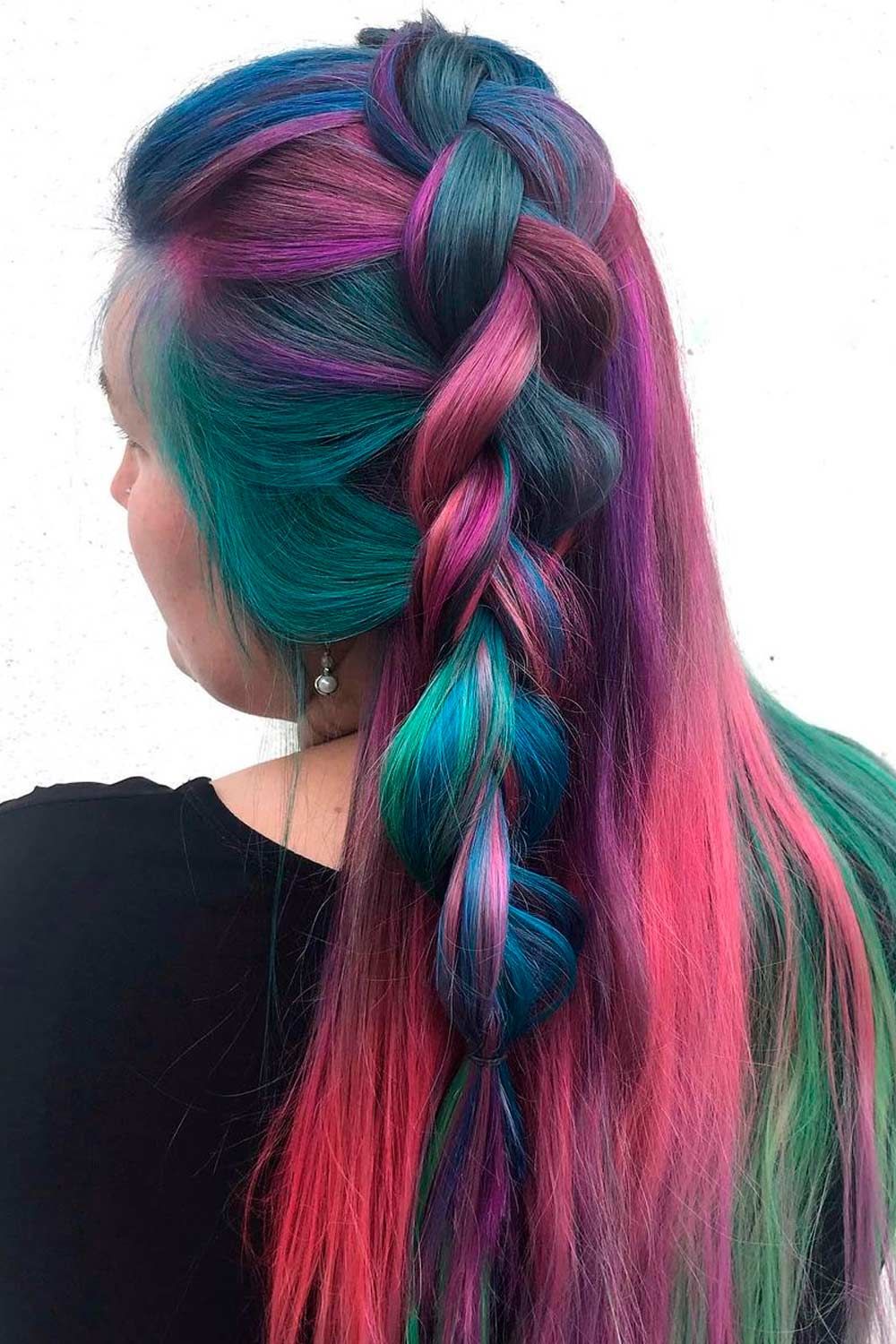 Credit photo: instagram.com/cadencecolorist
Remember the topsy tail everyone used to wear to school? Since it's a simple, pretty loose hairstyle, you can combine it with a side braid to add more character to the hippie 'do.
Messy Updo With Scarf
Credit photo: instagram.com/belexib
Sometimes less is more, especially when it comes to hippie hairstyles. Pick the most colorful, patterned scarf you've ever seen, tie a messy updo with it, and let your carefree locks do their own thing.
Crown With Messy Braid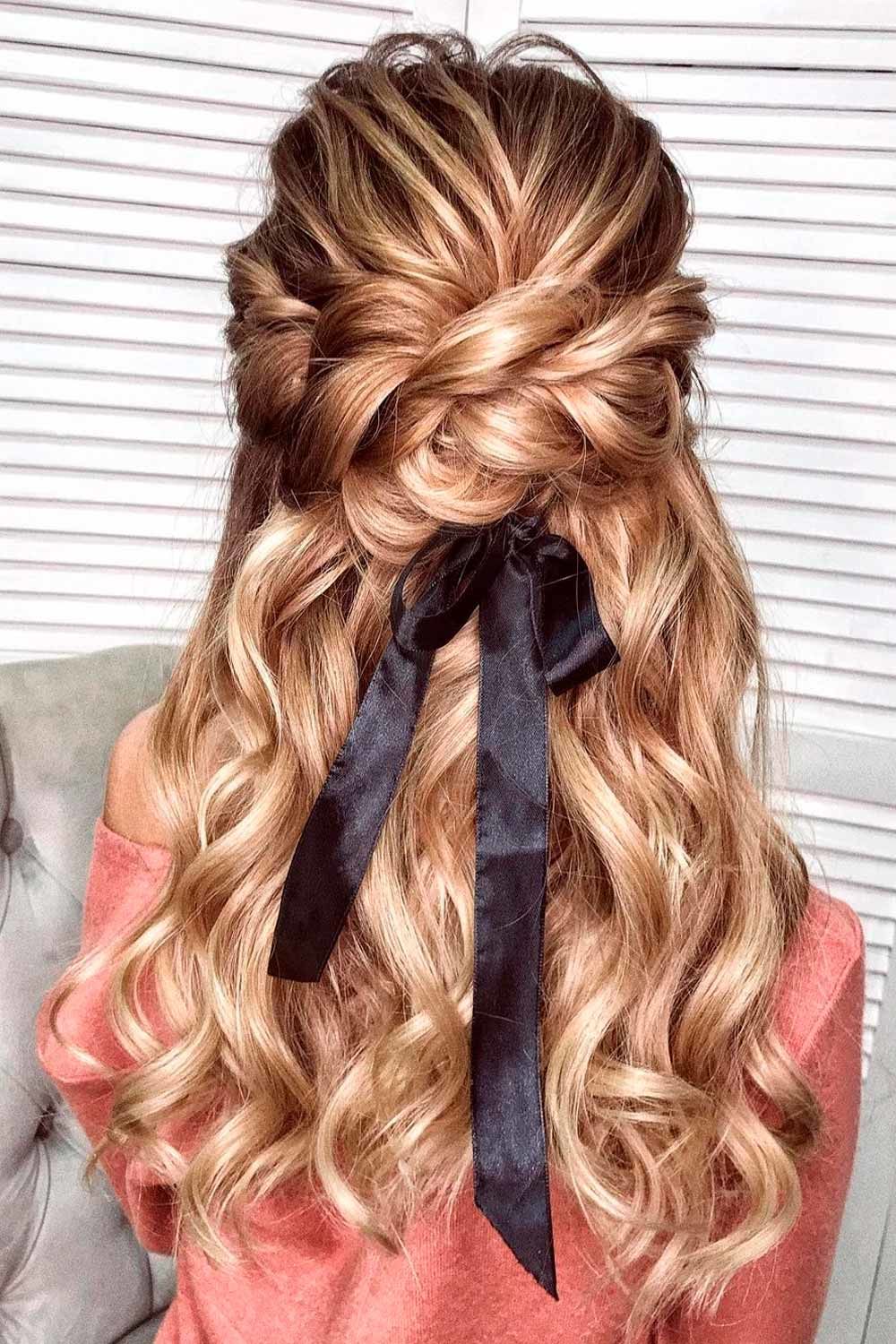 Credit photo: instagram.com/slabieva_hairmaster
It's not the Dutch crown braid you're used to seeing all the time; it's a hairstyle that has gone through nights of dancing by the fire and days of lying on flower meadows. This braid is free, careless, and full of positive vibes.
Boho Twisted Pony
Credit photo: instagram.com/annette_updo_artist
A twisted wavy ponytail that falls down on your shoulders and looks like a babbling brook. Such a captivating hint of peace will perfectly complement your hippie style, that's for sure.
Crown French Braid Hairstyle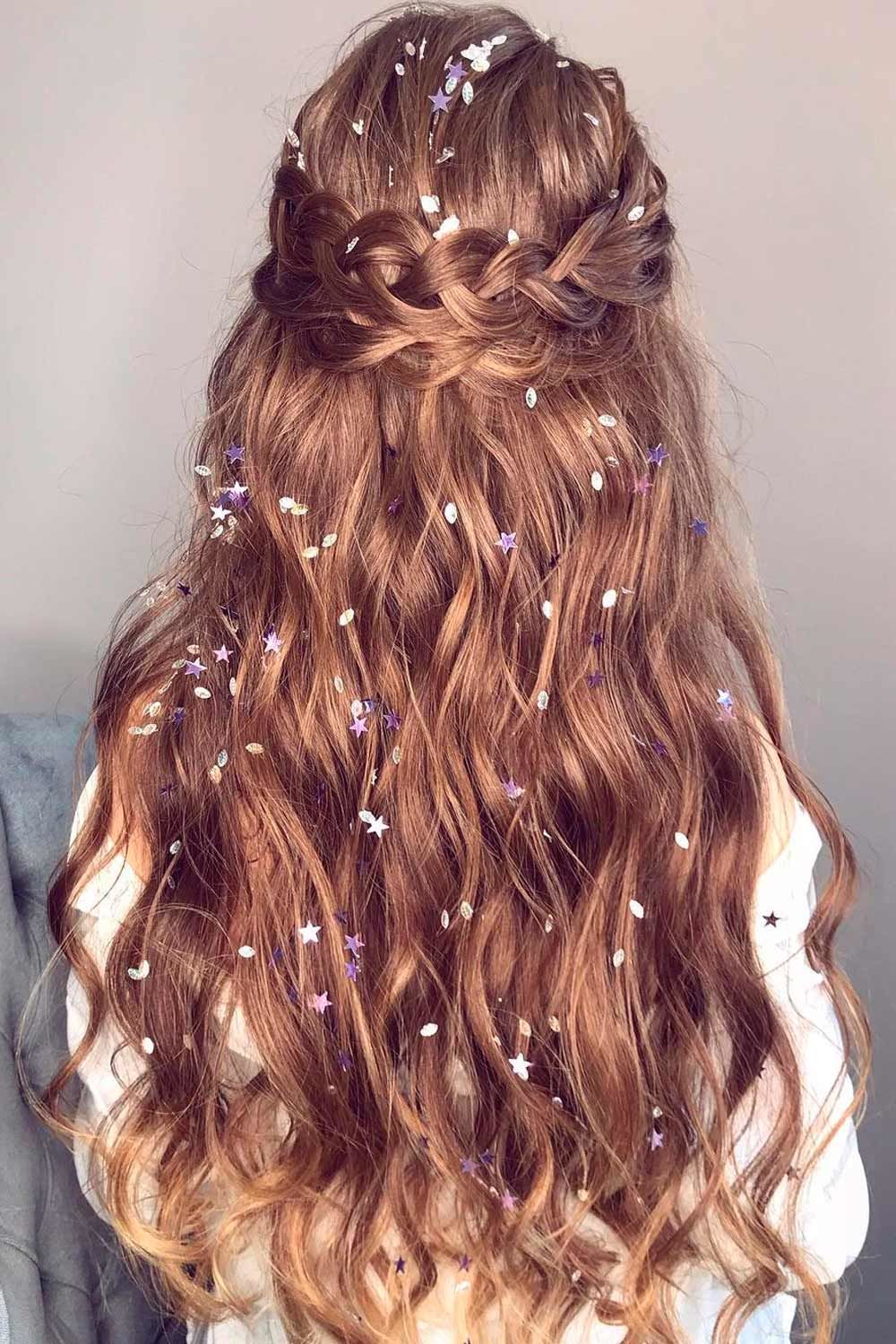 Credit photo: instagram.com/slabieva_hairmaster
First, it was a lovely crown braid sitting on loose hair. Then, a hippie spirit blew through it, tousling the hair and loosening up the edges. As a result, the hairstyle turned to a classy boho hairdo.
Wavy Bob With Bandana
Credit photo: instagram.com/jacimariesmith
Short bob haircuts also were in style when hippies run the world. And to make your festival outfit even more special, you can finish it with a bright, authentic bandana. By the way, waves won't hurt.
Crown Of Roses
Credit photo: instagram.com/anders.art.ig
'She wore flowers in her hair and carried magic secrets in her eyes.' If it's about you, don't dare to miss such a simple but so gorgeous floral hairstyle.
Messy Twisted Half-Up
Hippie vibes are everywhere; they're in the air. And the only reason you don't notice them is that you don't want to. A couple of soft pastel hair chalks and colorful hair elastics are what can help you get the hippie-like frame of mind. Once you bless your hair with a new shade and dread-like details, create a half-up twist on the top.
Hippie Hairstyles With Long French Messy Braid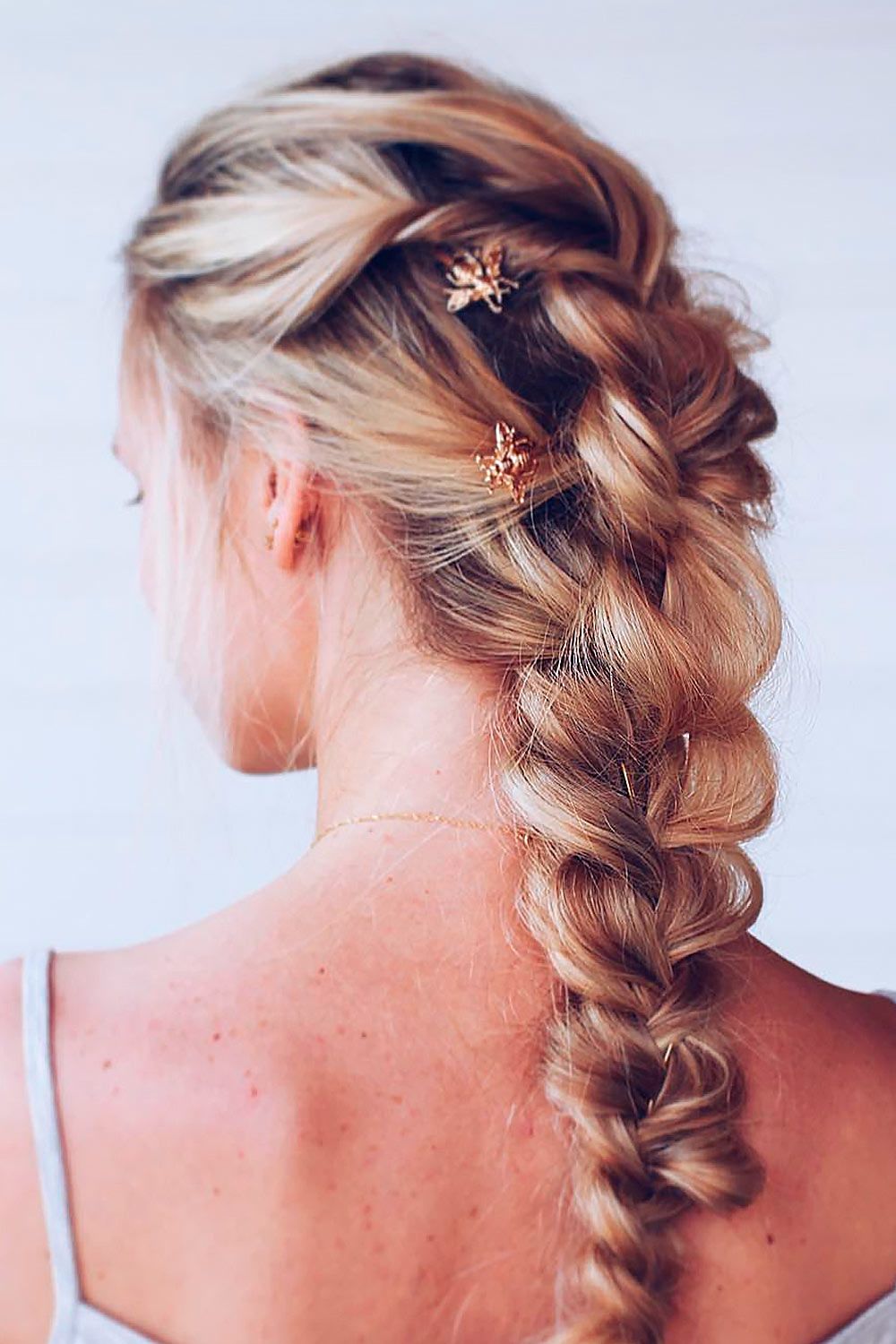 Credit photo: instagram.com/karinaupdo
Instead of getting rid of the mess in your life, you'd better divert it to your hair. You will love the way a little hint of messiness in your locks will work as a time-travel machine that will bring you to Woodstock. Remember the classic French braid? It will show up in a totally new light once you breathe some tousling into it.
French Half-Up Braid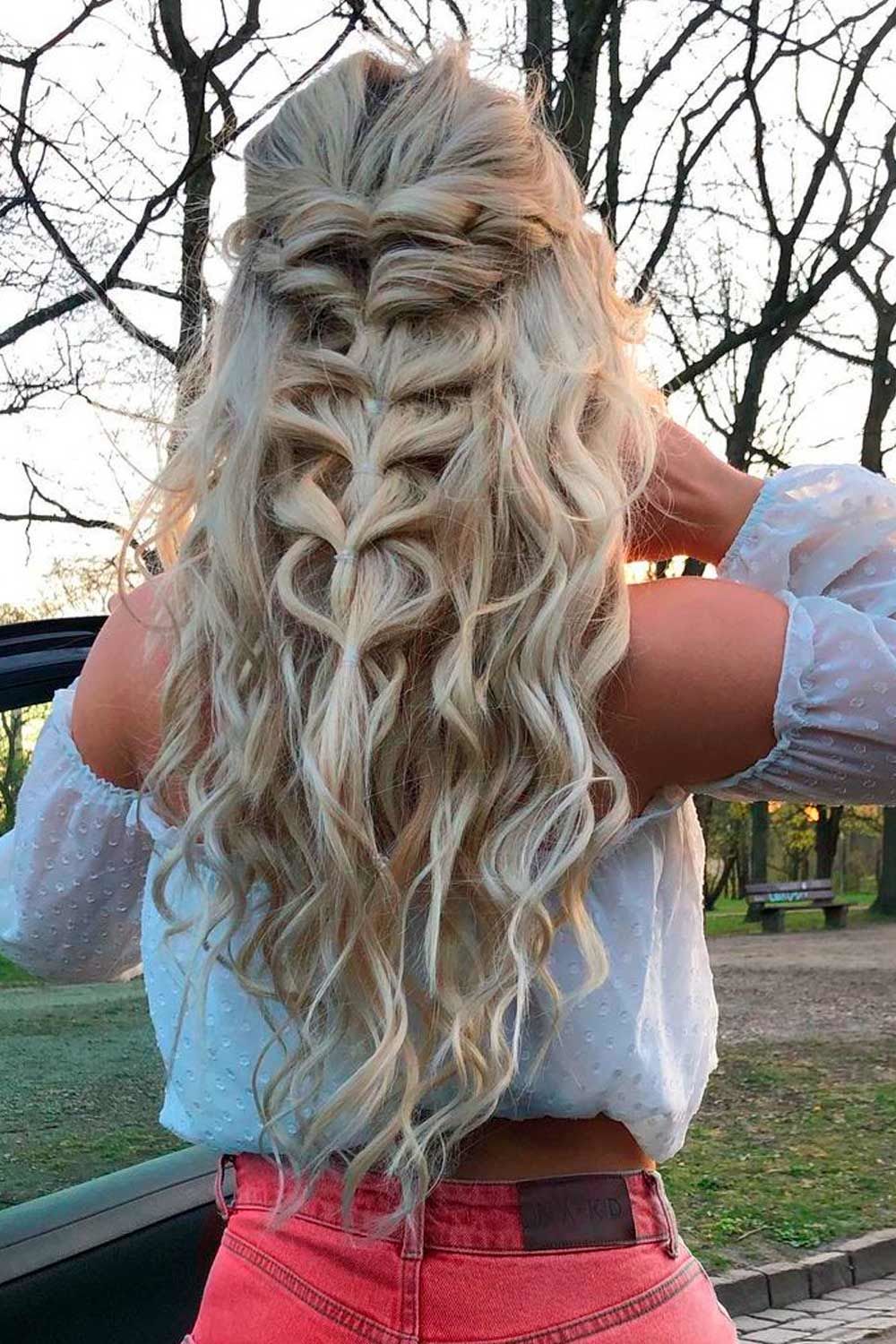 Credit photo: instagram.com/larinabeauty
Hippies appreciated the beauty of simplicity. They knew that less was more, that's why they looked so harmonic and effortless with their hair and outfits. When you'd like to see a flower child in the mirror, don't make things too complicated; your favorite braid will do just great. For example, a half-up that starts as a French braid and then spreads into loose tousled locks is a ravishing idea.
Half-Up Bun Hippie Hairstyles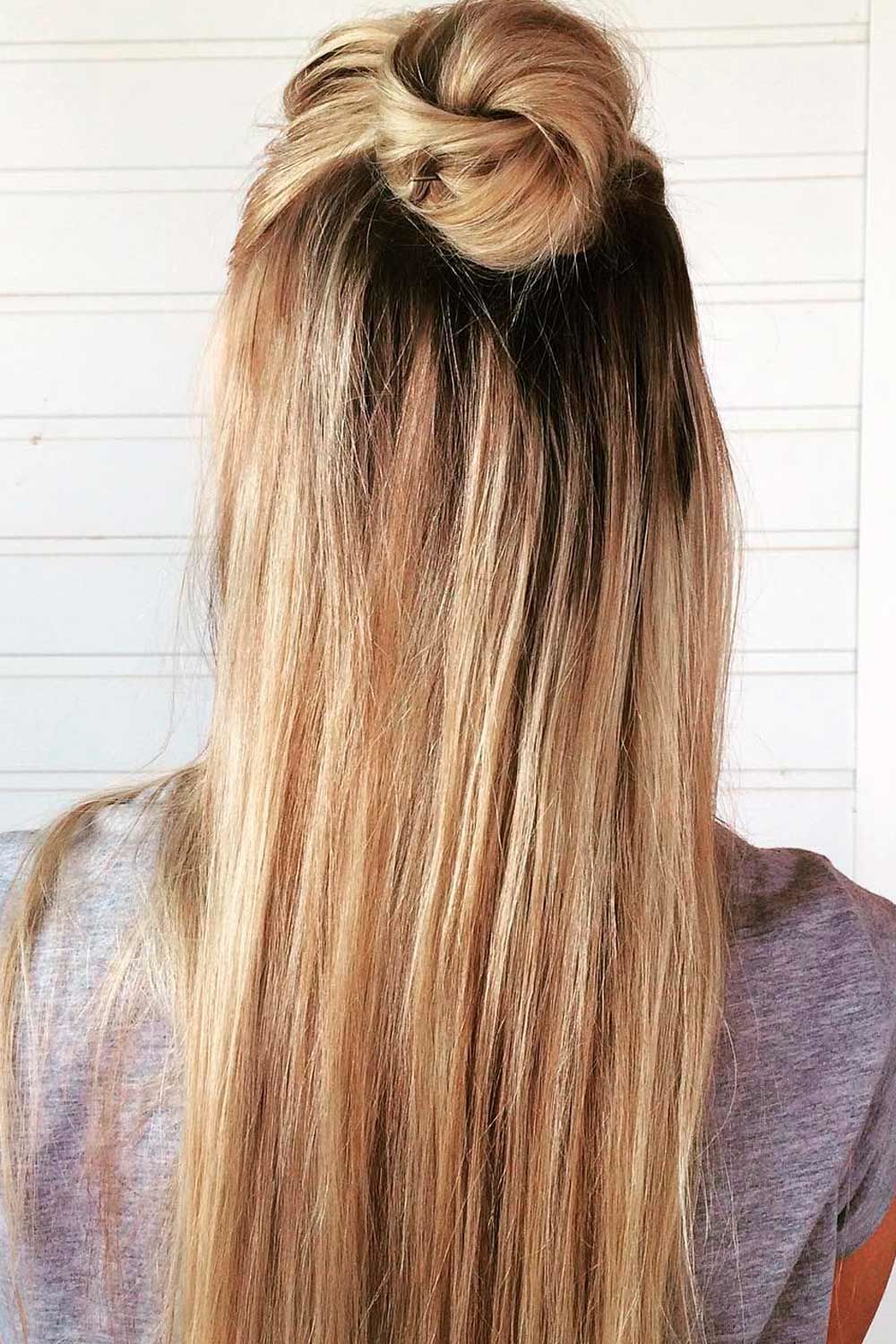 Credit photo: instagram.com/karinaupdo
The less time you spend on your hair, the closer you will be to the stage! Although chilling at music festivals wasn't the only activity of hippies, they did know how to enjoy themselves with music. Now, let's get back to hippie hairstyles. There's only one rule: the simpler, the better. And this carefree half-up bun with loose waves is a fantastic example of simplicity.
Dutch Faux Hawk Braid
Credit photo: instagram.com/okevaaa
Some hippie stuff will always be around. Well, it turns out that faux hawk braids were a thing among the hippie community. The good news is, this hairstyle is very versatile, even with its strong vibe of freedom and love. While you can play around with any accessories you want, this hairstyle will nicely fit anything from a lovely girly dress to ripped mom jeans with sneakers.
We know that the hippie days are gone. Still, there are some moments that we'd like to relive, and the loud 60s' and 70s' are no exception. The best thing is, giving a messy touch to your hair and finishing your look with hippie headbands is enough to add some nostalgic hippie vibes. Now, put on your favorite The Beatles' song and let your imagination run wild.
FAQ: Hippie Hairstyles
What is hippie hair called?
Hippie braids are one more name for bohemian box braids, which are simply box braids with undone ends.
How did hippies wear their hair?
Long hair was worn loose and wavy by hippies. Leaving wet hair to dry while braided allowed folks with naturally straight hair to produce wavy hairstyles quickly and without styling products or heating appliances
Did hippies color their hair?
If you want to look like a hippie, you don't have to color your hair because these people generally prefer their natural hair hue. With one simple thing, any type of hair, any length and color may be transformed into a hippie hairstyle. Hippies typically wear their hair down, allowing it to flow naturally without the use of any cosmetics.
Did hippies crimp their hair?
Crimped hair, which is far easier to make than dreadlocks, is giving the hippy style of the 1970s a fresh look. So, feel free to clamp your strands in between the crimper for 7 seconds to experiment with the texture of your hair. Start at the strands' roots and work your way down for other strands to add volume without making your hair too tough to manage.