We have picked wedding hair styles for short hair that are trendy and also truly amazing. We know how important is this day for you, and we will help you make sure that every detail of your image is flawless, including your hairstyle, of course. Just look through our photo gallery and choose the hairstyle of your dreams – your wedding photos will be a true masterpiece.
Interesting Ideas with Accessories
Source: luxyhair via Instagram
Wedding hairstyles for long hair are more stereotyped. But if you have a chic short haircut, your image will not be less feminine, believe us. Today, formal short hairstyles will surprise you with their elegance.
Wedding Hairstyles with Flower
Source: heidimariegarrett via Instagram, amrahkennedy via Instagram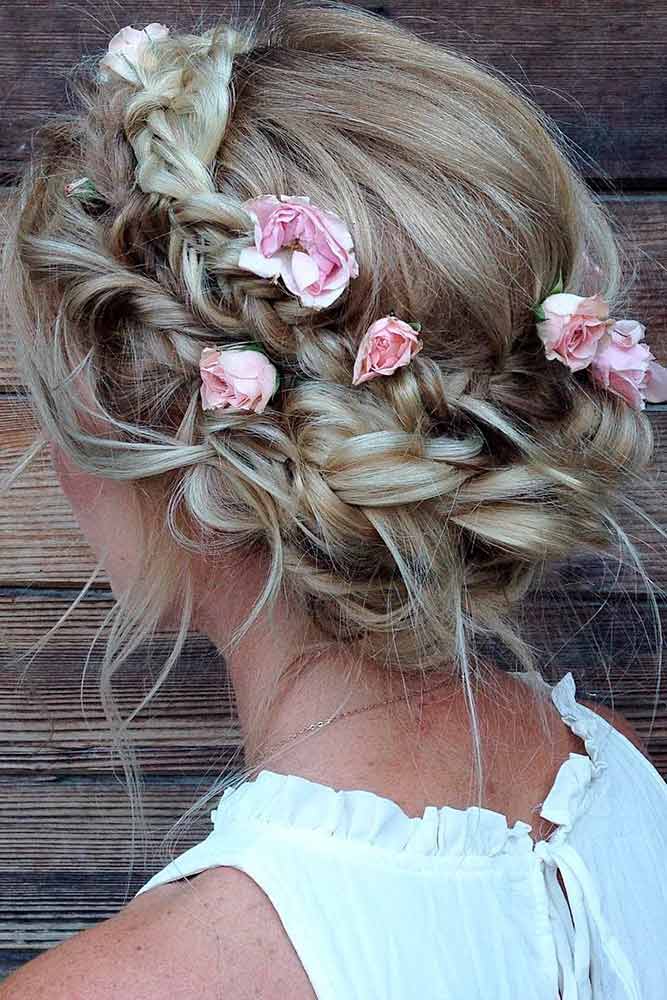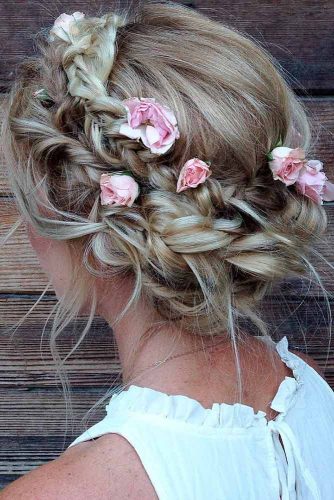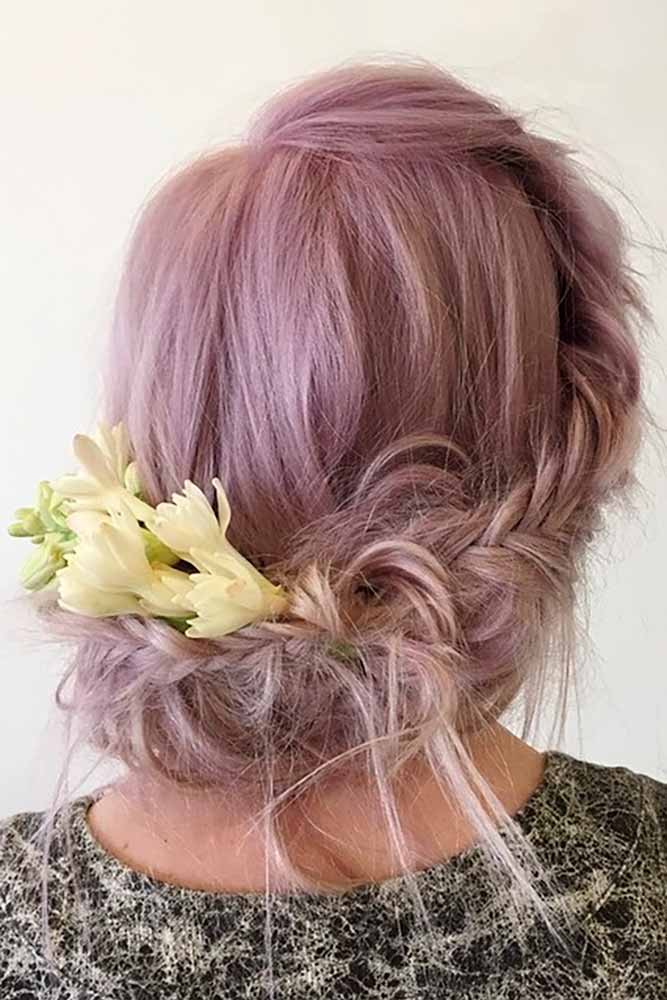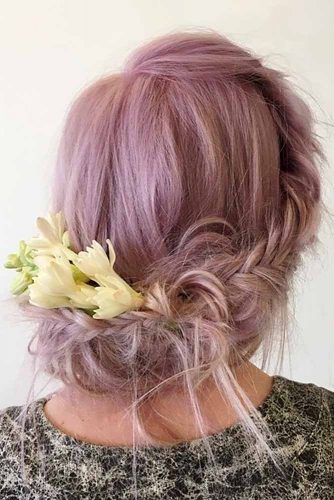 And here are some simple tips on your wedding hair style. First of all, make sure that your hairstyle complements your wedding dress rather than competes with it. It is important in order to look perfect.
Braids on Wedding Hairstyles for Short Hair
Source: glambytoriebliss via Instagram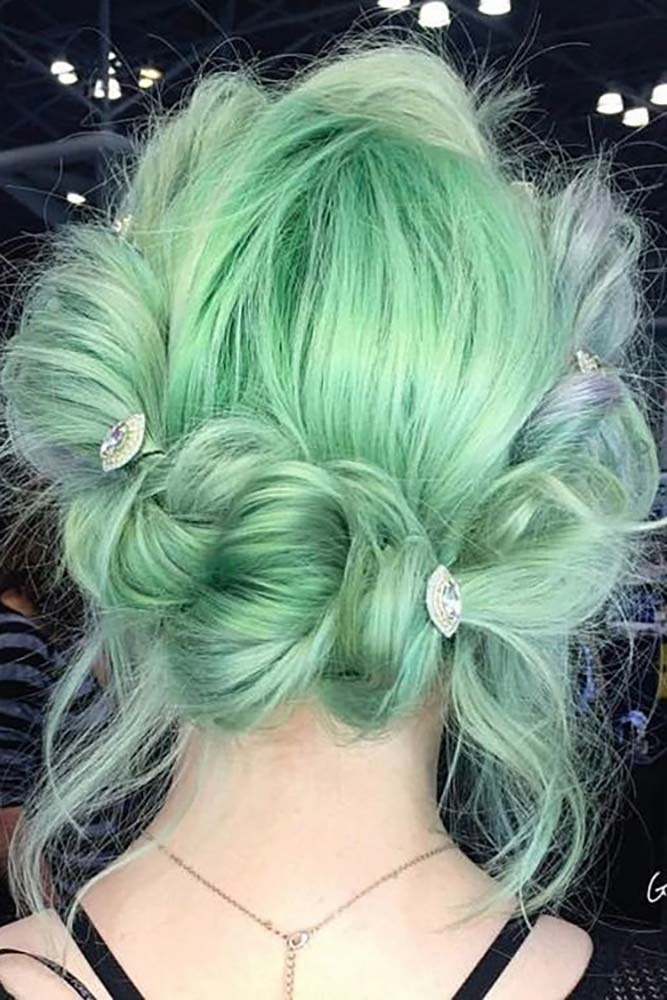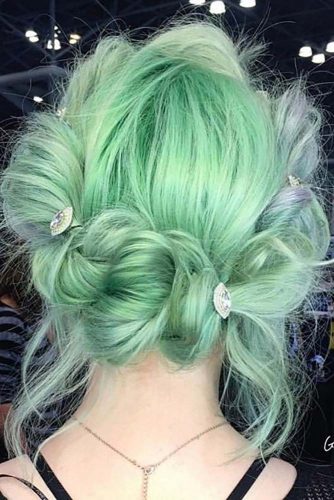 Every outfit has its own extent of formality, which dictates what kind of makeup and hairstyle to wear with it. For example, your wedding outfit is rather modern – simple cut gown or even a pants or skirt suit.
Curly Short Hair
Source: hisvintagetouch via Instagram, elstile.ru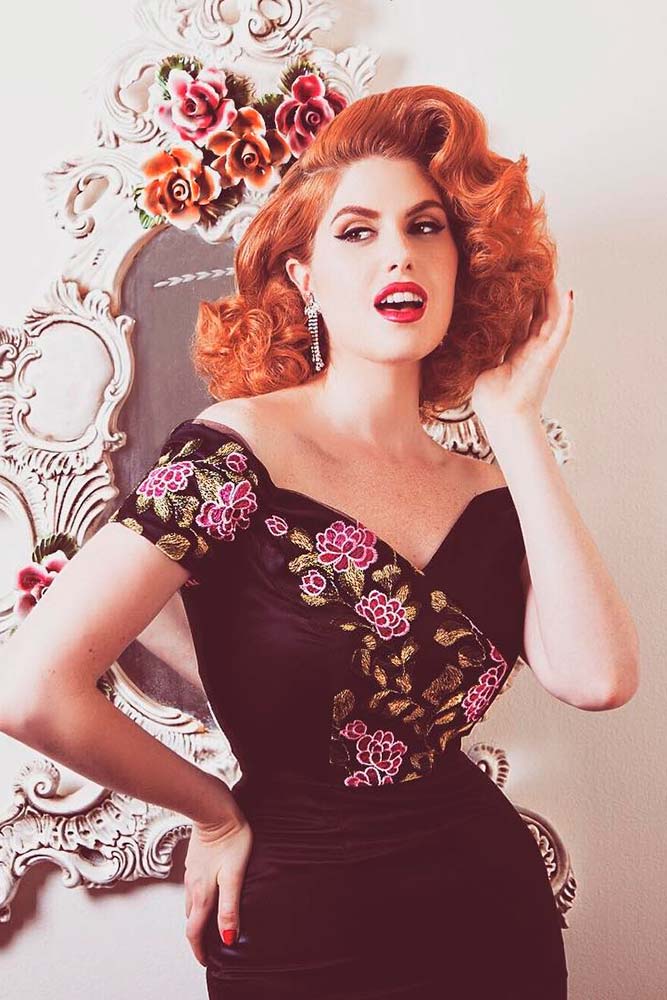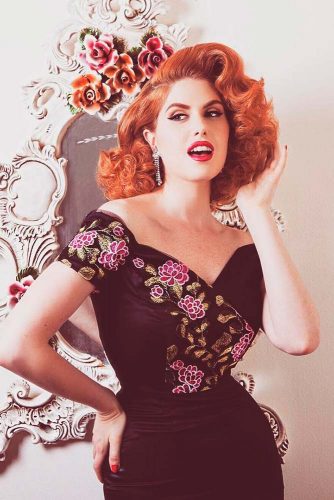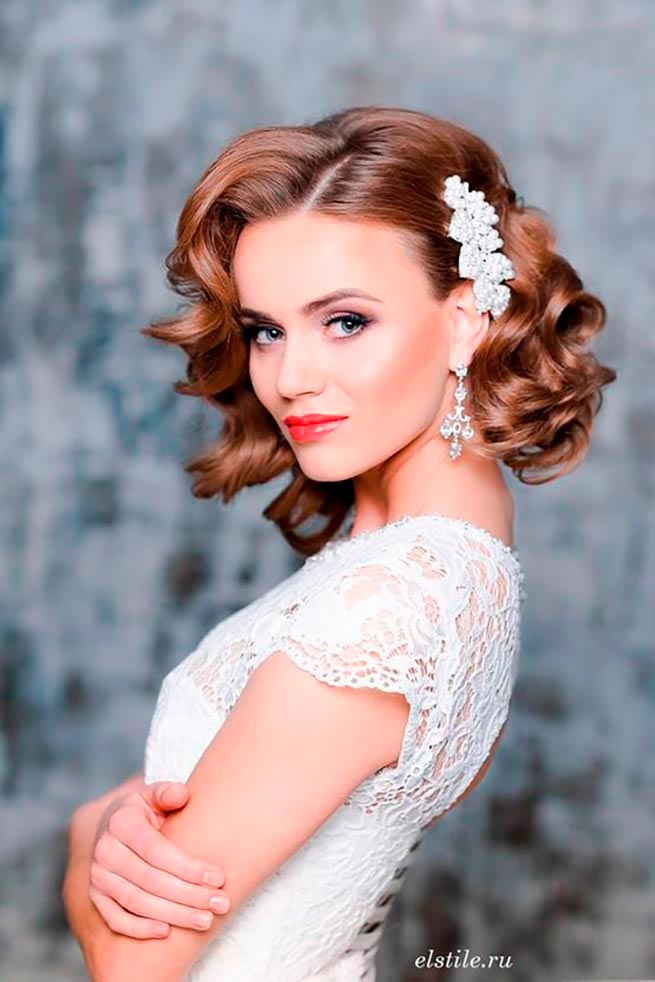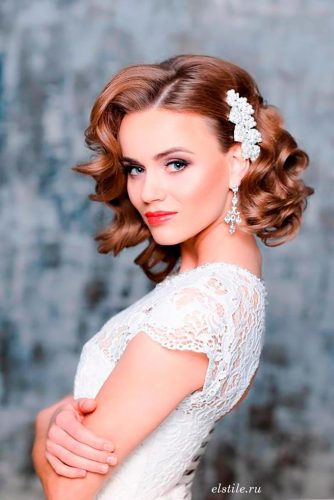 Then it is advisable to opt for a modern hairstyle, as well, like a blow-out or slicked back hairstyle. Or, let us imagine that you wish to wear a country-inspired gown, like a peasant dress with a frock that is high-waisted.
The Bundle is Always in Vogue
Source: alexandra_poslavskaya via Instagram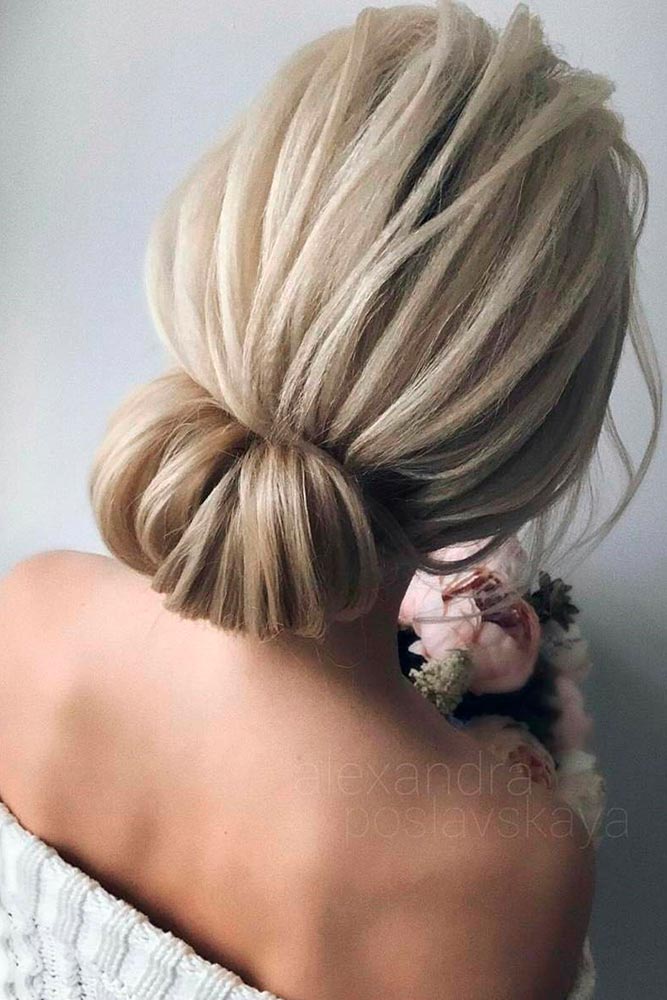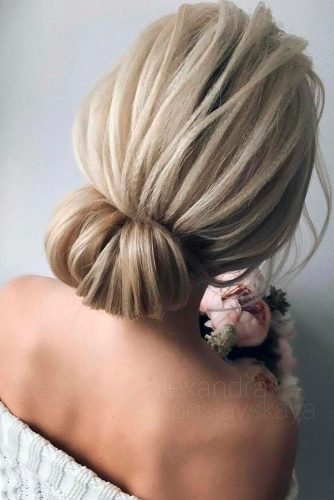 Then a short hairstyle with loose curls is exactly what you need. Some flowers will be a great compliment to this interesting image. And sophisticated short updos work great for big ball dresses.
Amazing Short Hair Ideas for Brides
Source: hushedcommotion via Instagram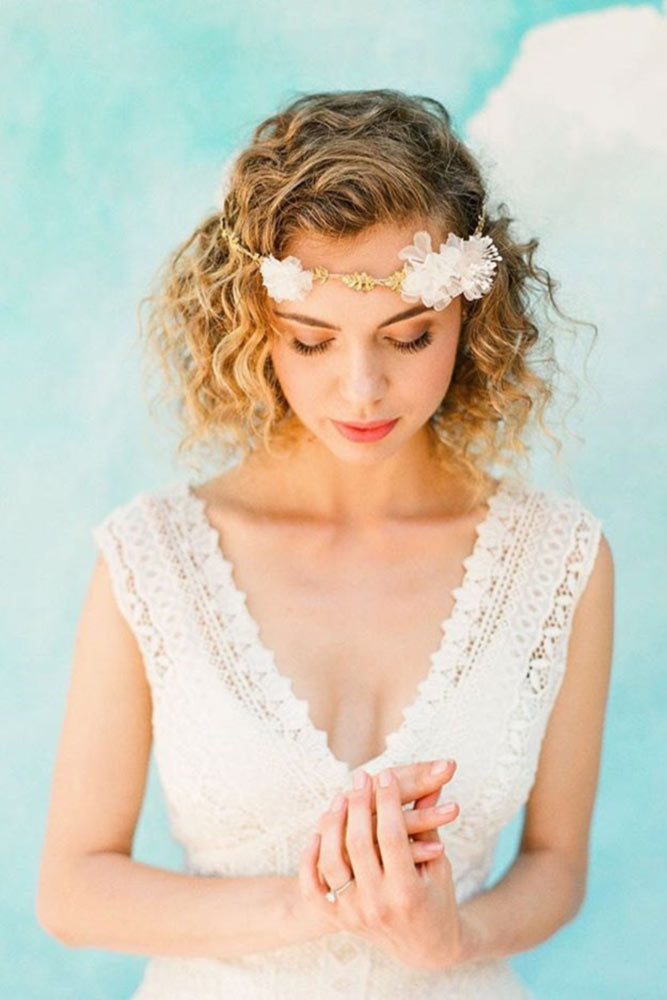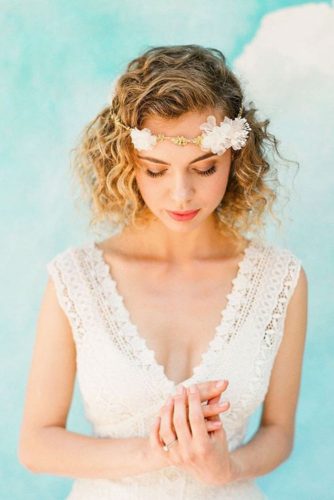 If you decide to wear a headpiece, think carefully how exactly you will do it. Match it with your gown, too.
Beautiful Hairstyles for Weddings
Source: lenabogucharskaya via Instagram, hushedcommotion via Instagram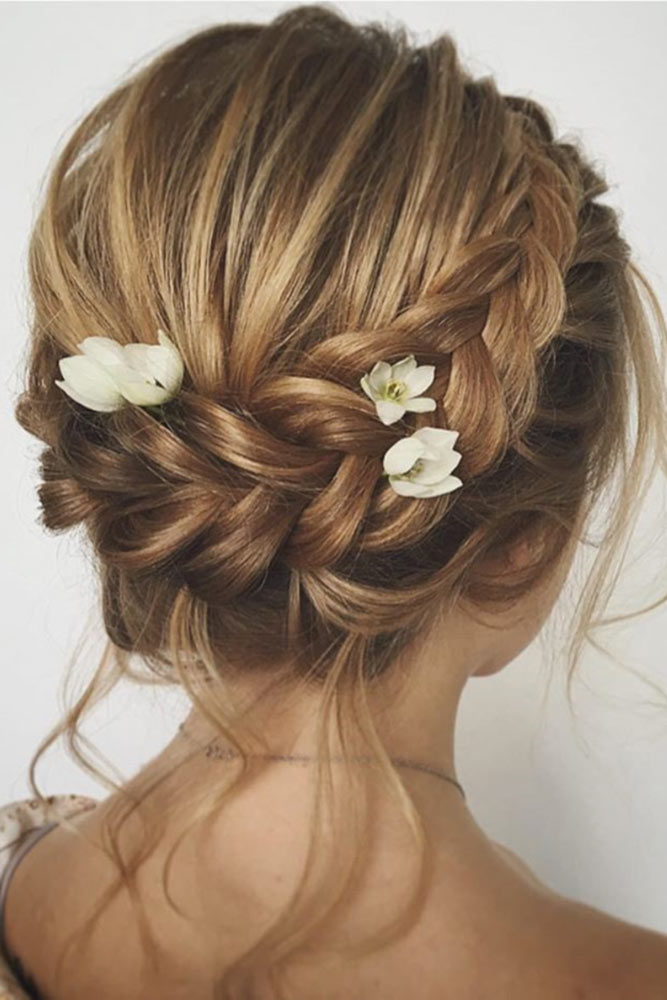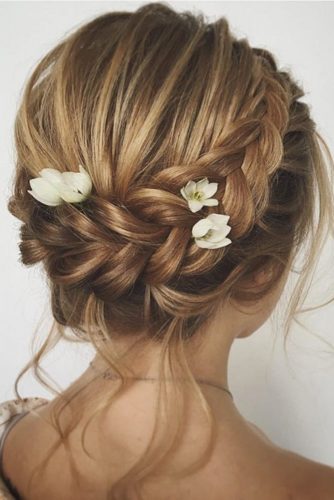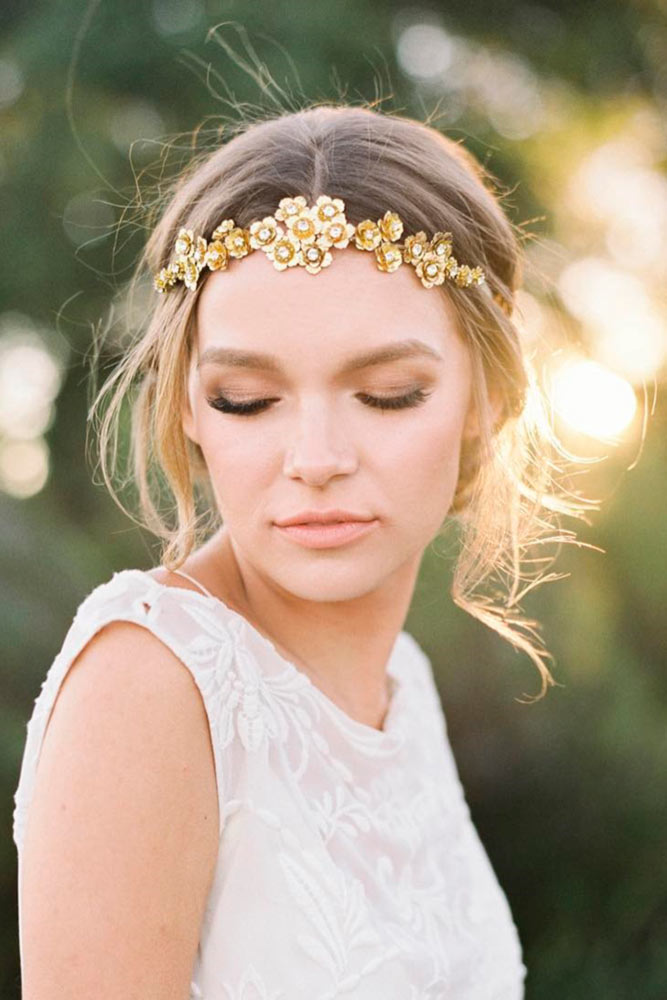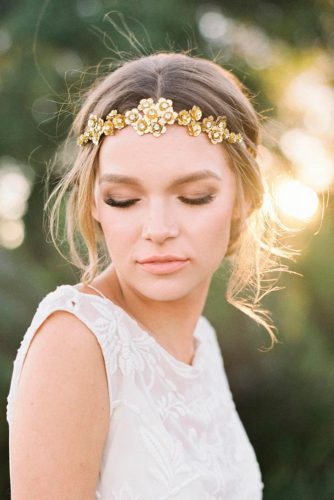 On your wedding day you have the only task: to shine. Add some shine to your hairstyle.
Inspirational Wedding Hairstyles
Source: lee4you via Instagram, gabrielatannusjoias via Instagram, adnomoreira via Instagram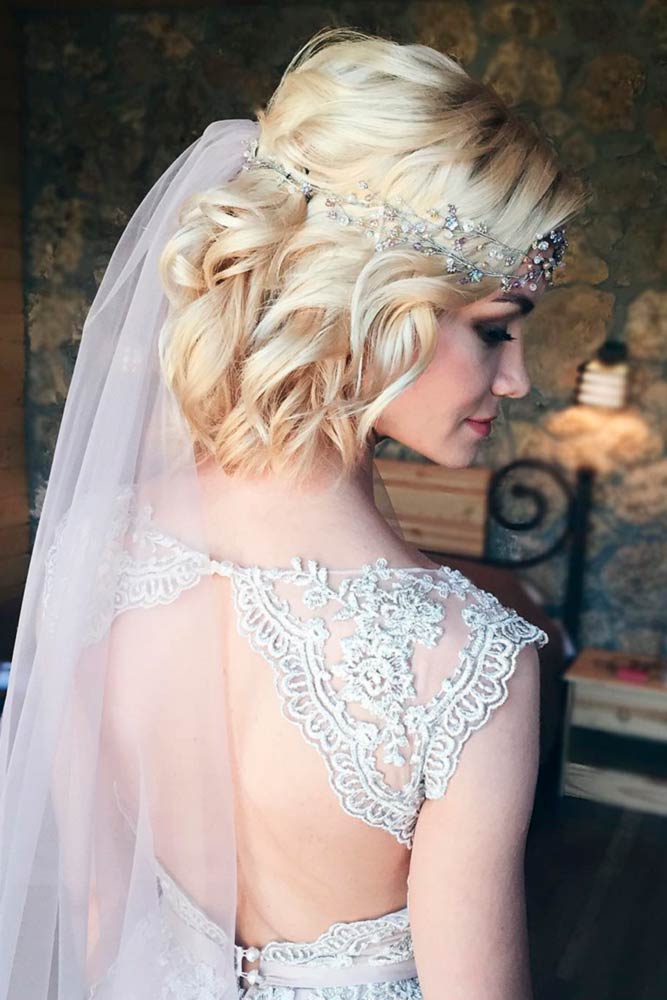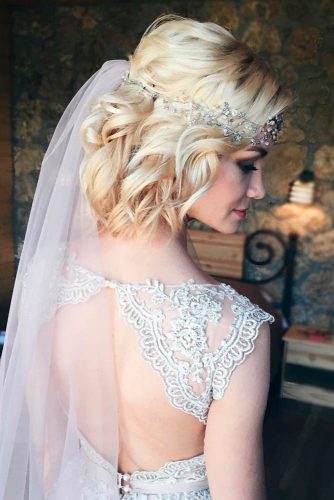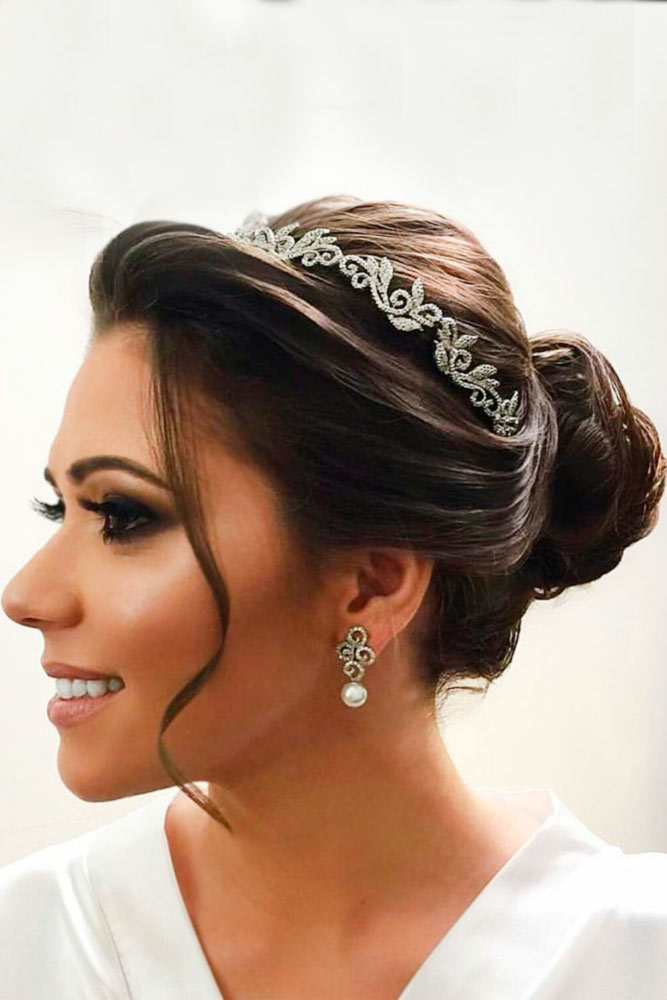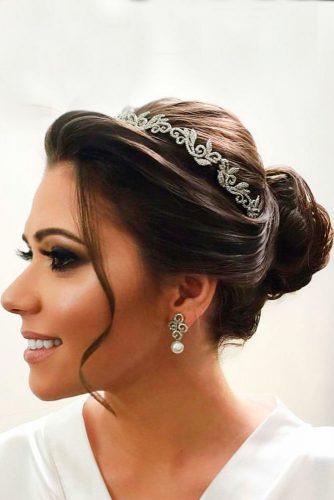 Naturally straight hair appears glossier. But who says you cannot achieve that effect if your hair is wavy?
Low Bun With Accessories
Source: shiyan_marina via Instagram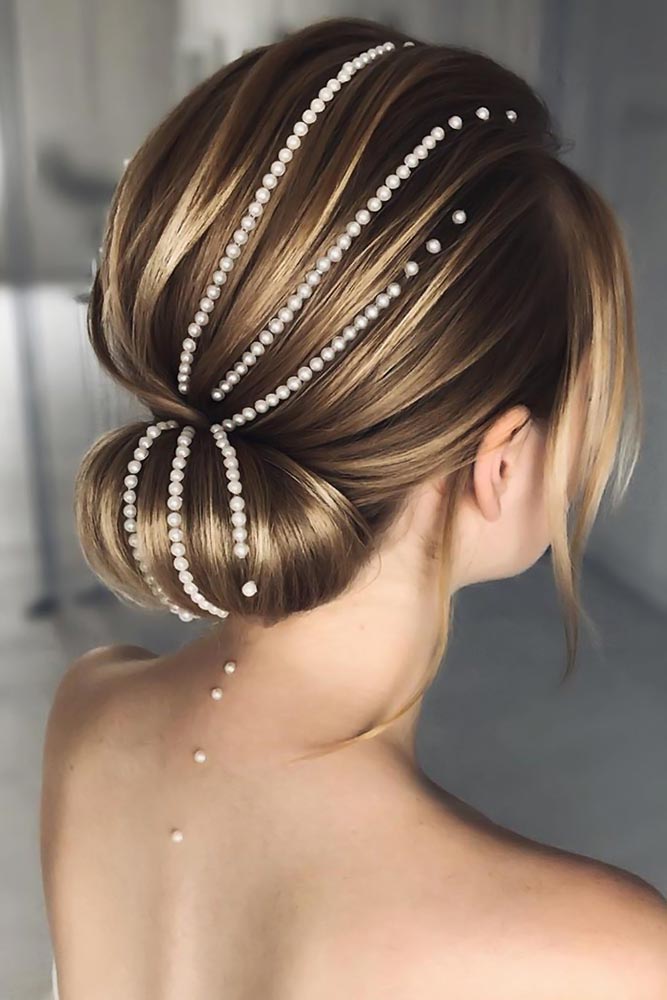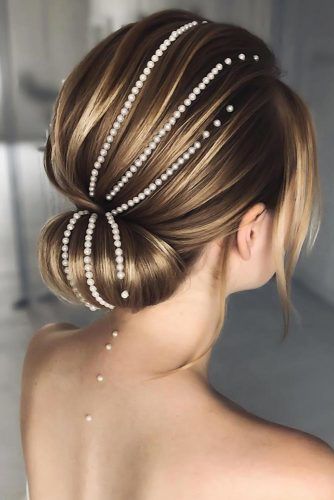 Don't forget about accessories as a finishing detail for your low updo. They will not only make all your bridal look unique but will also breathe character into your hairstyle.
Low Buns With Pearls
Source: belaya_lyudmila via Instagram, shiyan_marina via Instagram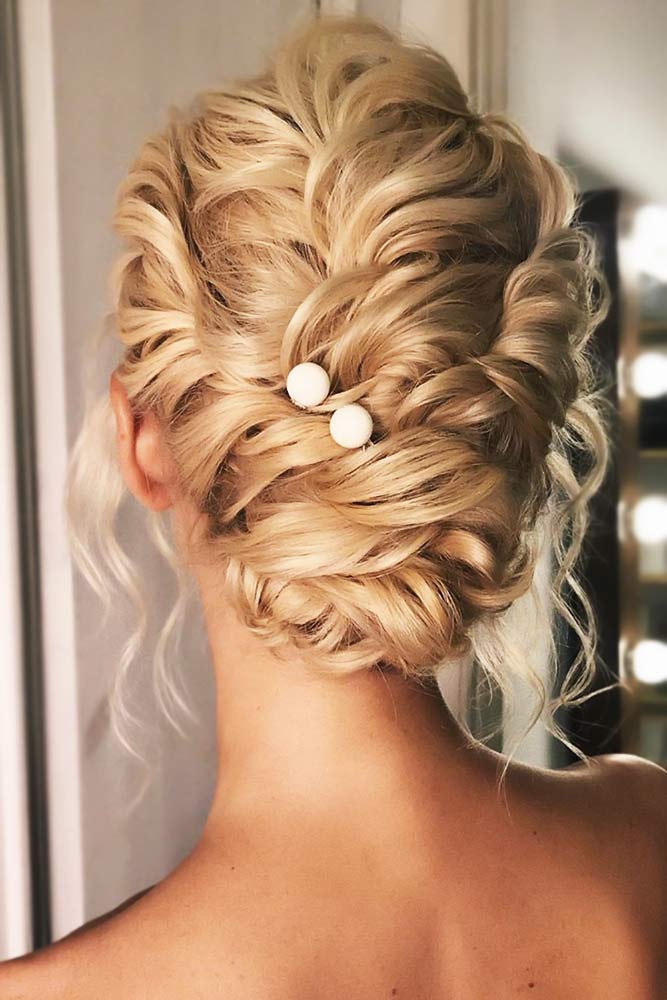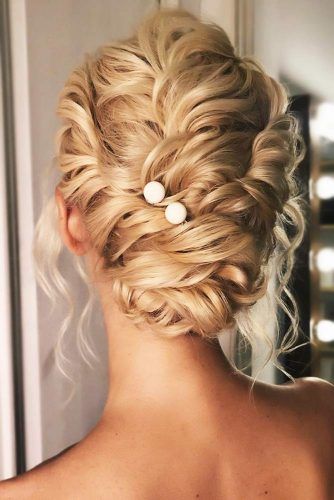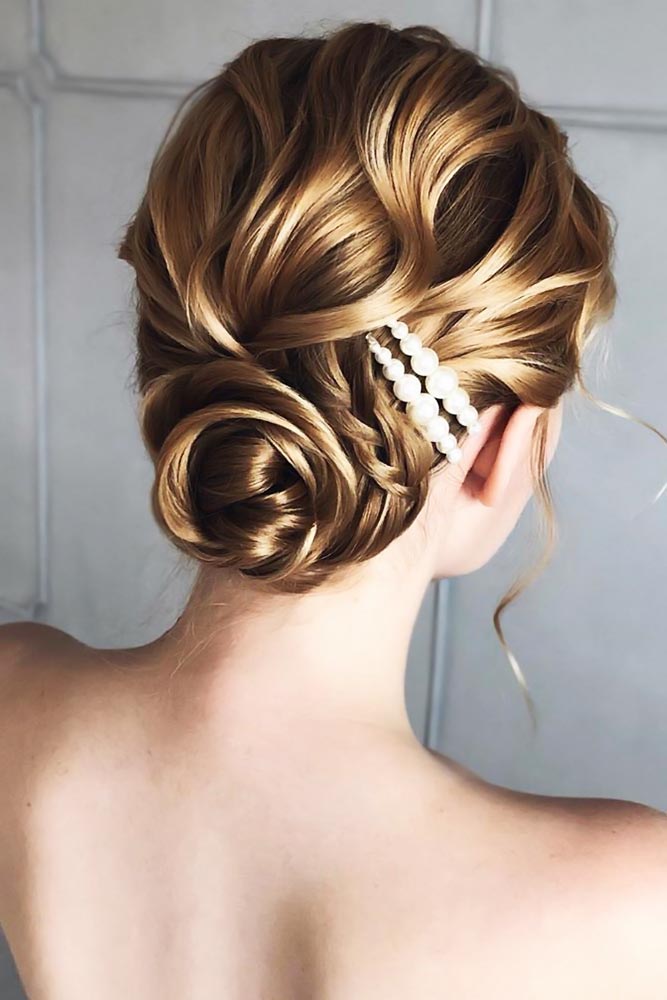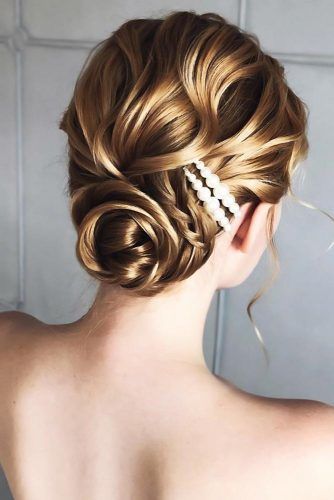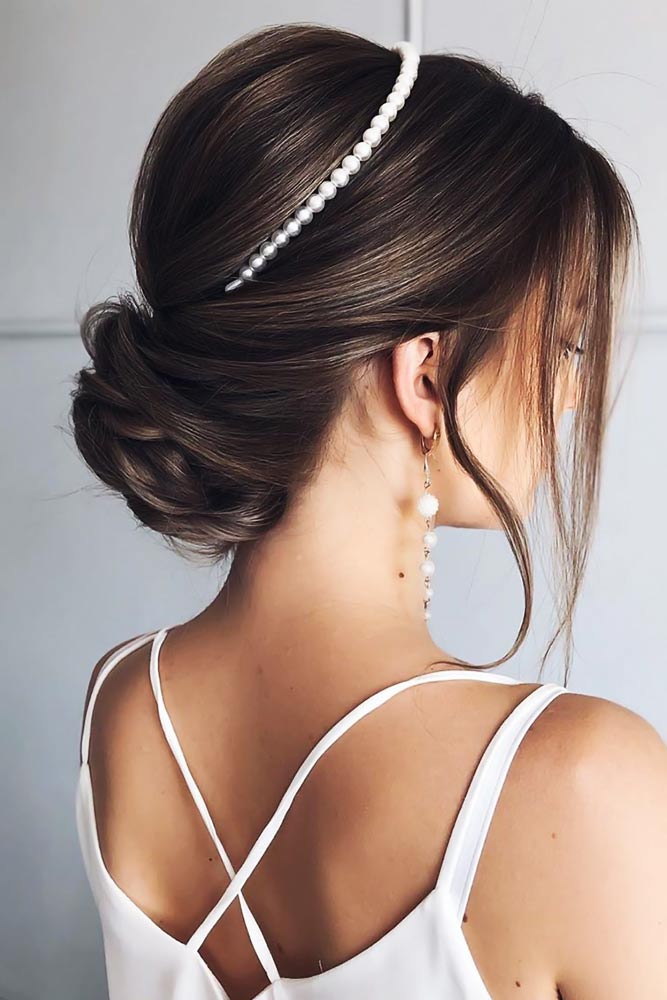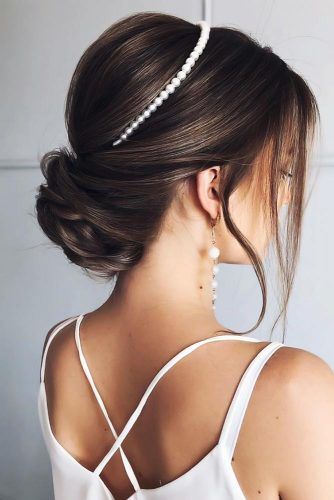 Minimalist pearls, whether they're added as clips or tiaras, will nicely accentuate your wedding hairstyle with their sense pure of elegance.
FAQ: Wedding Hairstyles For Short Hair
How do you curl a pixie?
Apply a heat-protecting spray to your hair.
Preheat the curling iron.
Pinch a 2.5 cm section of hair in the iron.
Wrap the hair sections around the iron until it reaches the roots.
Curl the rest of your hair in the 2.5 cm sections.
If you prefer loose curls, comb your hair with fingers.
Fix your curls with a hairspray.
How should I wear my hair for my wedding?
The neckline of your wedding gown is one of the most essential factors in deciding whether your hair will be up or down. If you are going to wear a strapless dress, half up or down hairstyle will look lovely while still allowing the neckline to be seen.