Every lady wants to look gorgeous, no matter the age or any other factor. There are many details that contribute to a youthful and healthy look. Your skin, your smile, and your hair are on the top of the list. However, radiant skin, glowing smile and fabulous mane need proper care to look their best, we all know that. Yet, everyday busy life, the environment, and habits have their toll on everyone's beauty and you are bound to know how to deal with them correctly. For instance, split ends can ruin the impression even if everything else is flawless.
That is why today we are going to discuss the issue deeply, starting with the definition and ending with the solution. Let's make your hair look shiny and healthy whether you are spending an evening at home or heading for a party!
What Are Split Ends?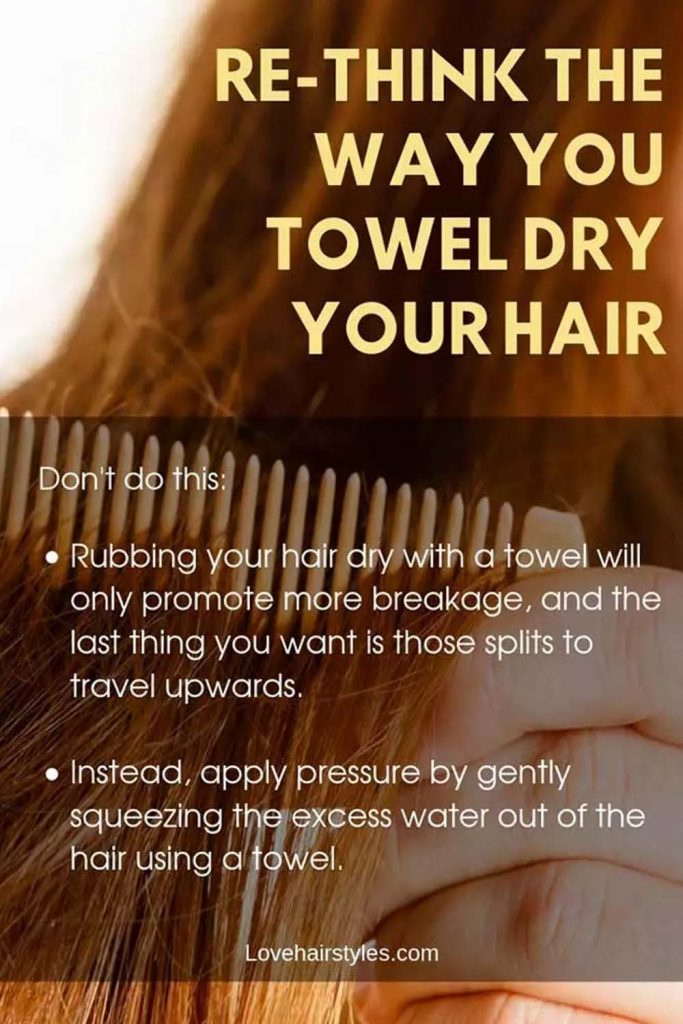 Before we move on, we must learn what split ends are first. So, what is a split end and what do split ends look like? When the hair strand splits into two or more – that is a split end. The fact is that most of us have them. However, some have fewer than others, and there are various reasons for that.
In some cases, genetics plays a major role. But in general, it is the chemical or mechanical stress that your hair undergoes. If you think about chemical stress it is usually the aftermath of dying or coloring, As for mechanical stress, it is is the use of various styling tools, such as blow dryer, curling iron, hair straightener, etc.
Now, when you know what they are it is time to learn whether it is possible to prevent them or not.
Q: Can stress cause split ends?
A: Applying much heat, over-styling the hair with lots of coloring products, and using chemical-based treatments are what can cause split ends. Usually, anything from mechanical stress (styling and combing your hair a lot throughout the day) to thermal and chemical stresses is a threat to your tips. Note that mental stress has nothing to do with split ends unless you don't take care of them properly because of it.
How To Prevent Them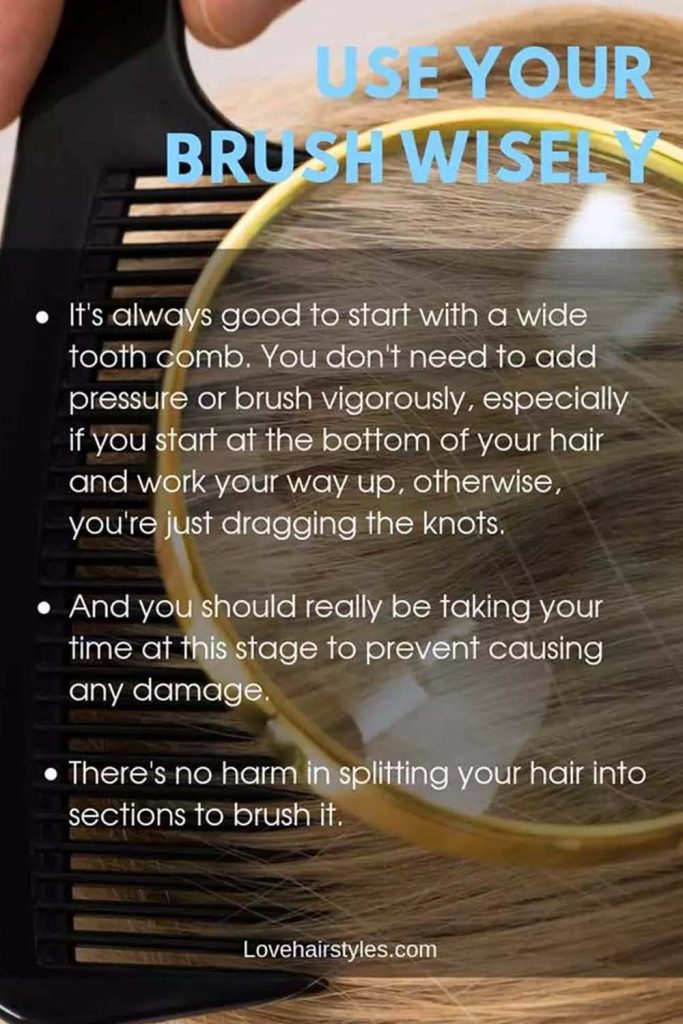 It is obvious enough that the first question that arises is how to prevent split ends. Or, whether it is possible or not. Since now we know what causes split ends in most cases, it is apparent enough that you need to go easy on coloring and the use of styling tools. But, there is something else.
Something as simple as brushing your hair can affect the appearance or the prevention of split ends as well. You need to always keep it in mind that if your brushing process is silent – everything is fine. But if you hear any scraping or ripping sounds – you are damaging your hair.
That is why you need to be patient with your hair even if there are lots of knots to deal with. A proper brush matters as well. You need to find the best suitable brush according to your hair type to maintain it healthy and to prevent the splitting.
Q: How do I stop getting split ends?
A: Expert hairstylist claim that with the right hair care routine, you can prevent split ends. First off, make sure not to skip trims; they keep your hair healthy and promote better hair growth. Also, avoid applying much heat to your ends; the same goes for hot showers. Such little care details as oil-based conditioners and microfiber towels can keep your ends away from breakage. And last but not least, you should invest in split-ends healing products: they will help if the breakage is not severe.
How To Get Rid Of Them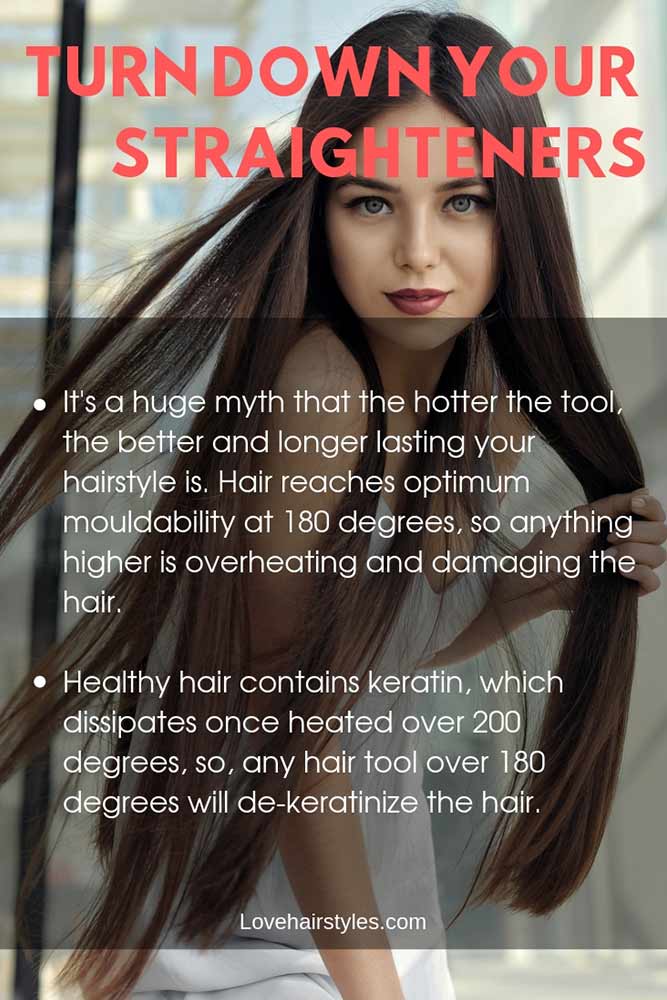 Of course, when you spot damaged ends, the first thing that comes to your mind is – how to get rid of split ends? The truth is, there are two ways on how to fix split ends, and we are going to have a closer look at both of them here.
Being gentle. The fact that you have split ends does not mean that you pick them to get rid of them. That would be the worst decision ever. The thing is that if you try to peel or tear off the split end, the only result you will get is to inflict more of them appearing. So you need to forget about such an option once and for all.
Hair dusting. As you have probably figured out the best way to deal with split ends is to cut them off. If you venture on it, then it also makes sense to learn how to use rice water for hair growth. On the other hand, not all of you will be equally comfortable with the idea. That is why there is an alternative option. All you need to do is to ask a hairstylist to get you a hair dusting. This procedure will help you remove the split ends without sacrificing the length.
Q: Can you actually repair split ends?
A: As much as we'd like to say you can, there's nothing like a trim when a piece of hair splits. However, you still can temporarily mend the strands, as well as make your hair look and feel healthy. First goes deep conditioning. This treatment has lots of benefits, and split ends are no exception. Leave-in conditioners, serums, and everything that both protects from heat and moisturizes should be your go-to if you have damaged hair. You can also invest in a safe flat iron with flexible heat settings to reduce the heat levels you usually use.
How To Disguise Them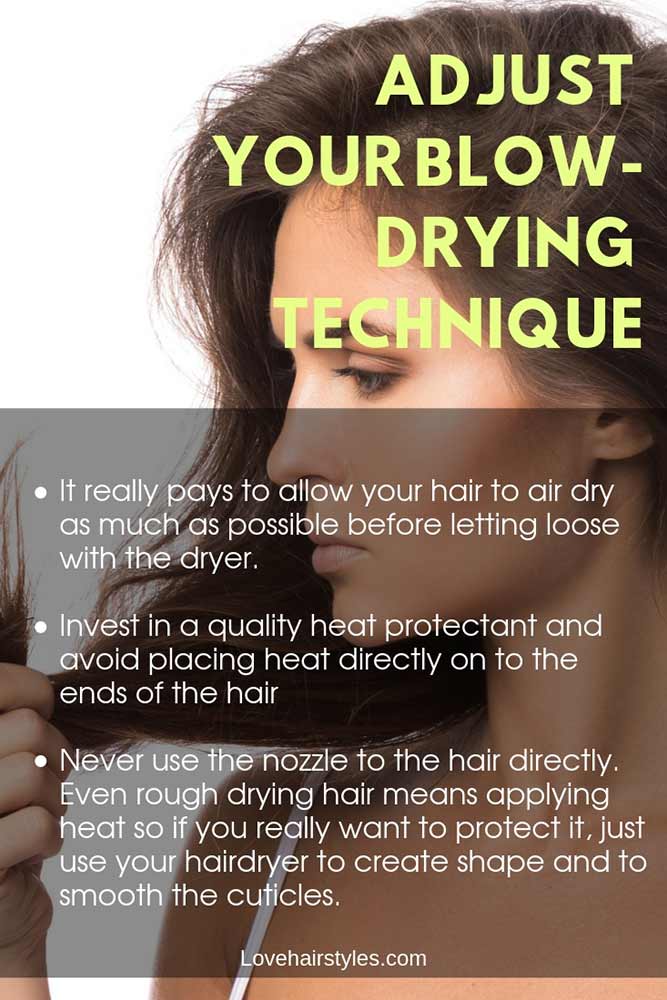 There are times when you can't go to the hair dresser's but you need a perfect mane. In times like these, you can use some tricks to hide away your split ends.
Add some product on. In fact, when a new haircut is not an option a good shine serum can be that one thing you need. All you need to do is to apply it on after you are done with the styling. In this way, you will fix the issue temporarily.
Hydration. Even if you spot some split ends, you need to make sure that they are not spreading. That is why you need to add your favorite hydrating shampoos and conditioners every time you wash your hair. A leave in conditioner is also crucial here.
Mask a lot. Keep it in mind that homemade masks are always more effective than the store-bought ones. In many cases, they are a lot cheaper too.
Q: Is coconut oil good for split ends?
A: Although coconut oil can't glue your spit ends together, it can actually conceal frayed ends for some time, making the hair look silky and smooth.
Q: Do split ends stop hair growth?
A: Every woman has her individual hair growth cycle, and split ends can't affect it. On the other hand, they can cause your hair to get dryer and more damaged. Consequently, you can lose much length before your scalp produces a new length.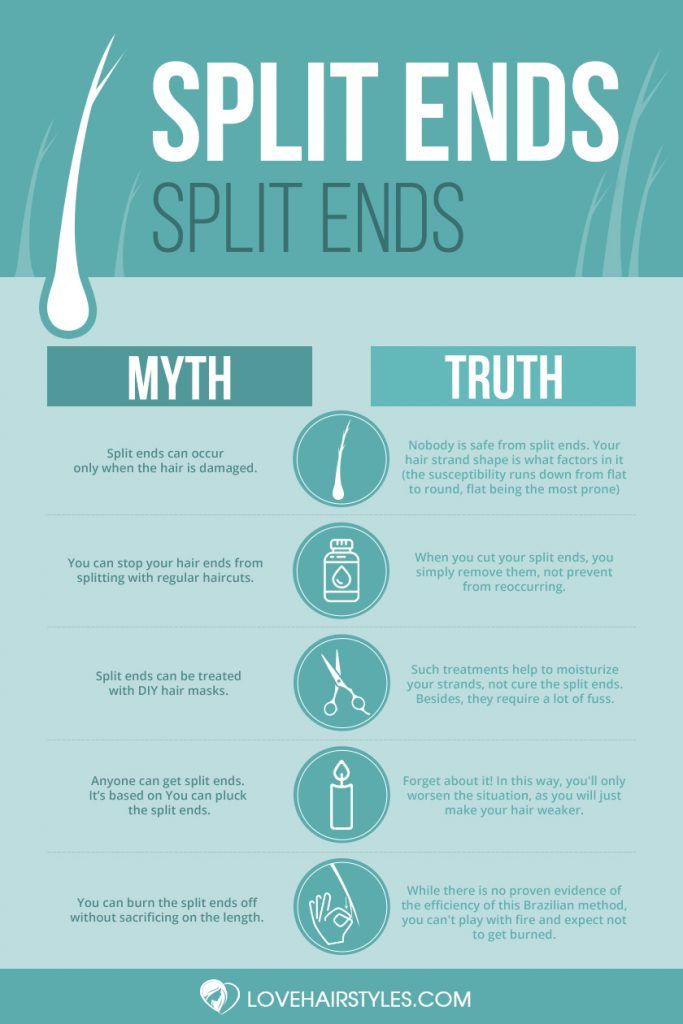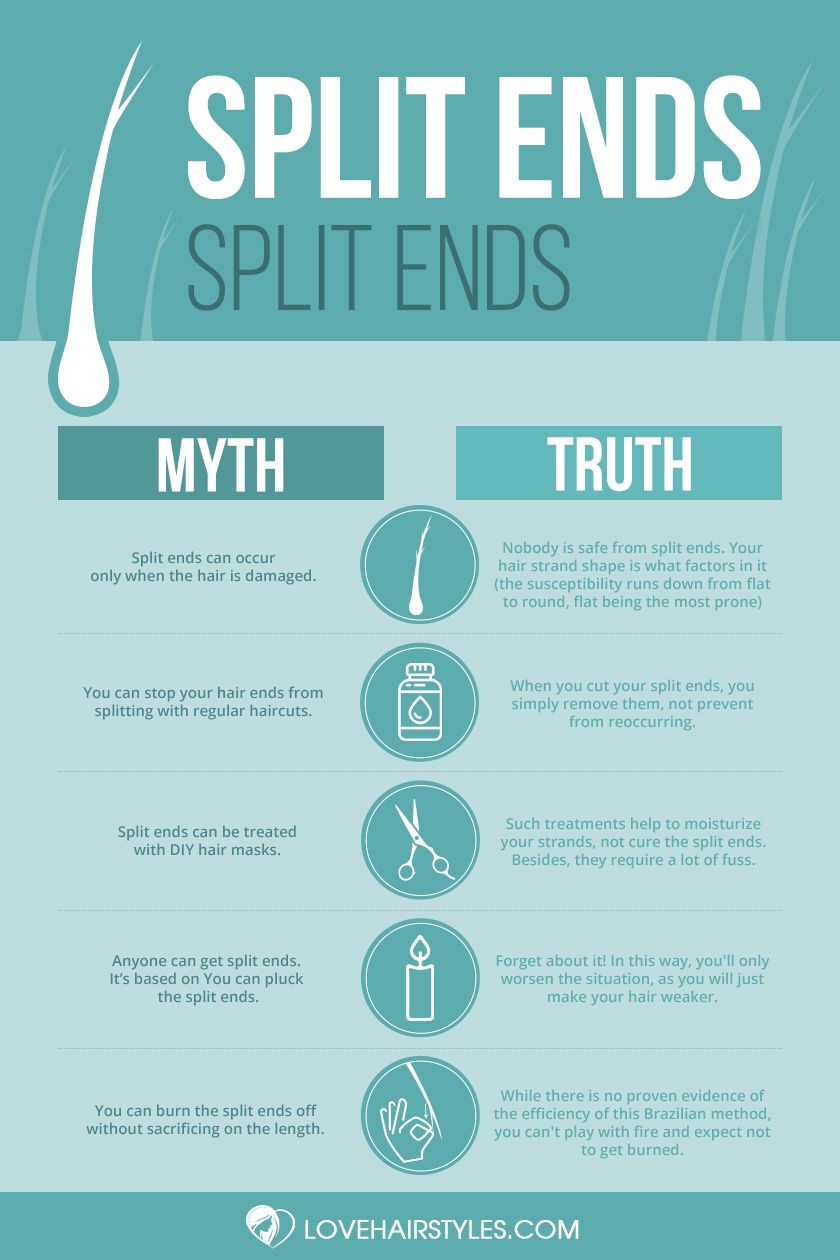 FAQ: Split Ends
Why do I get split ends?
Split ends occur when your hair's ends become dry, ragged and brittle. They may resemble the unwound end of a rope. Split ends can be caused by exposure to harsh weather conditions and harmful hair treatments such as straightening, curling or blow drying. Chemical hair products are also to blame.
Do split ends stop hair growth?
Cutting hair and removing split ends does not cause hair to grow. Because hair outside of the scalp can't be put back together, trimming the damaged hair saves the healthy hair and allows it to grow more.
Can stress cause split ends?
Split ends can be caused by chemical, thermal or mechanical stress, so, curling irons and other heat treatments can lead to broken ends. Mechanical pressures include yanking a comb through snarled hair repeatedly and dragging a comb through tangled hair firmly.
REFERENCES:
There are things you can do to get rid of split ends and protect your hair so they don't come back.Source
What if you could fix your split ends without cutting your hair every six to eight weeks The hair dusting technique might be the answerSource
Was this article helpful?