Just when you thought you had your curls figured out, suddenly you learn there's such thing as 2a hair, 2b hair, and 2c hair. That's enough to make any girl whorl in despair. Here's the good news, understanding your curly hair doesn't have to be difficult. Everyone has a different hair type, and natural movement. This guide will help you understand your hair type so you can control them and use them to your advantage.
If you've ever looked at someone with perfect ringlets you might wonder how they manage them without frizz or fly-aways. On a different note, you may have wondered how some people achieve the ideal beach waves with little to no effort. The secret is they work with their hair type rather than fight it. Consider this your curl education. (You'll thank us later!)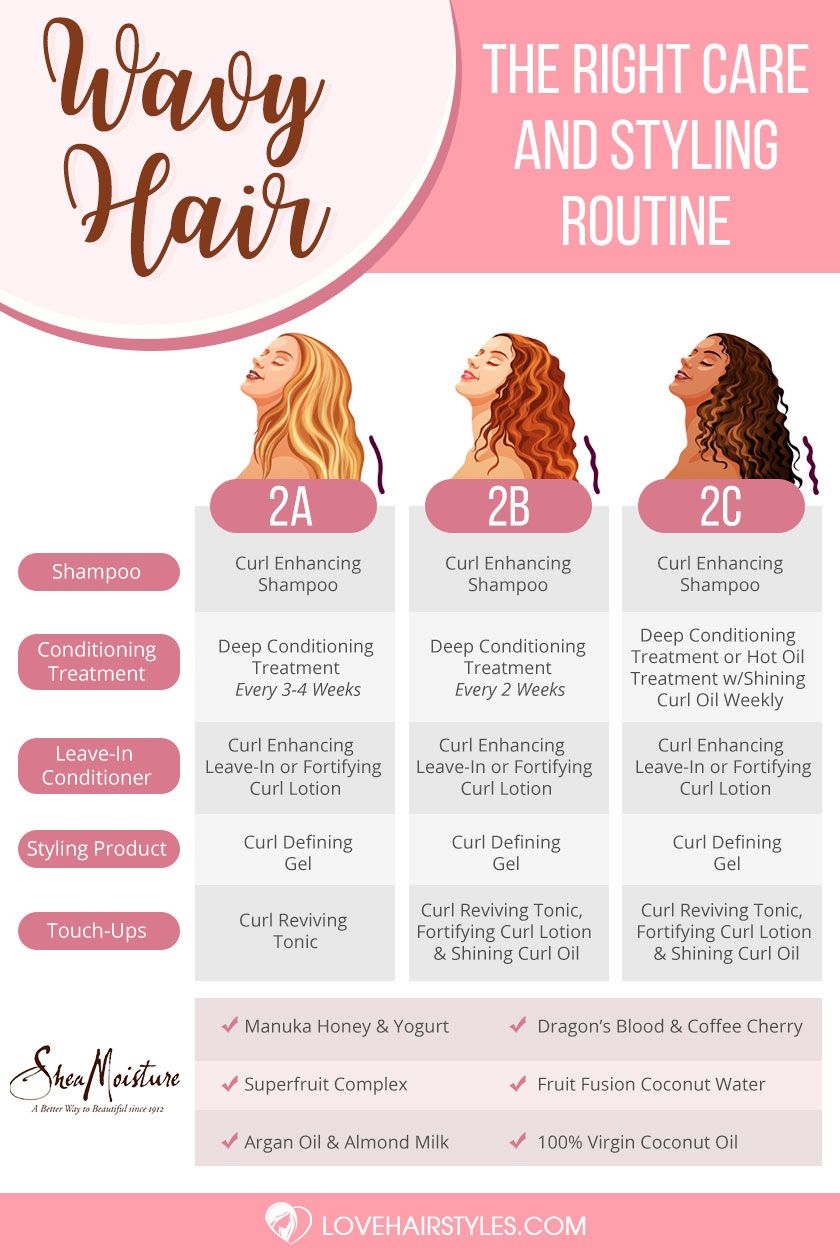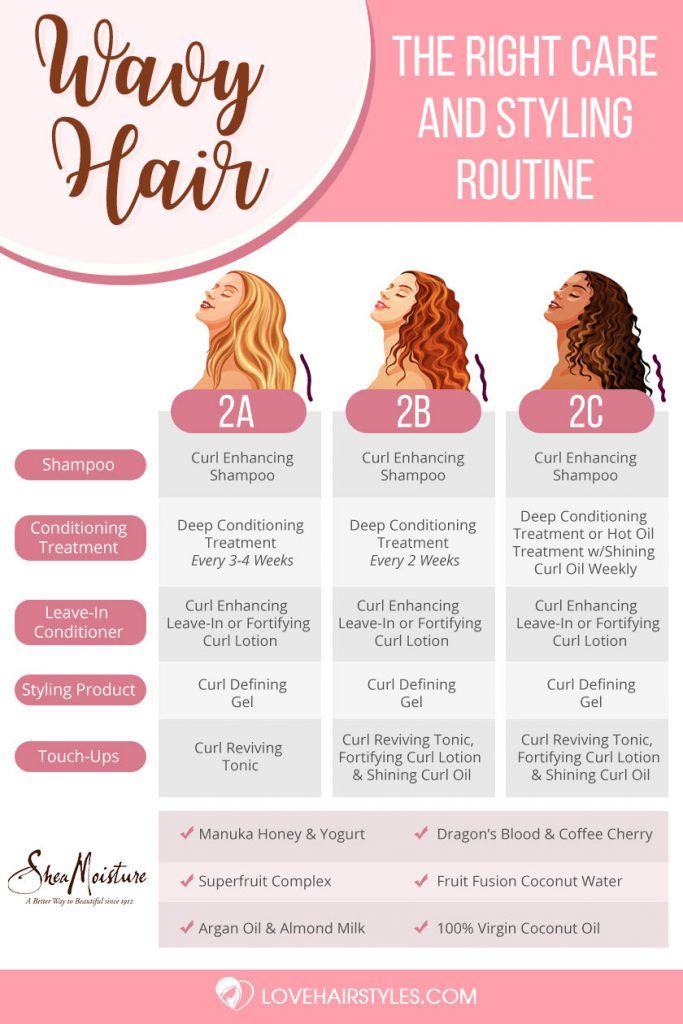 Hair Care Routine For 2a Wavy Hair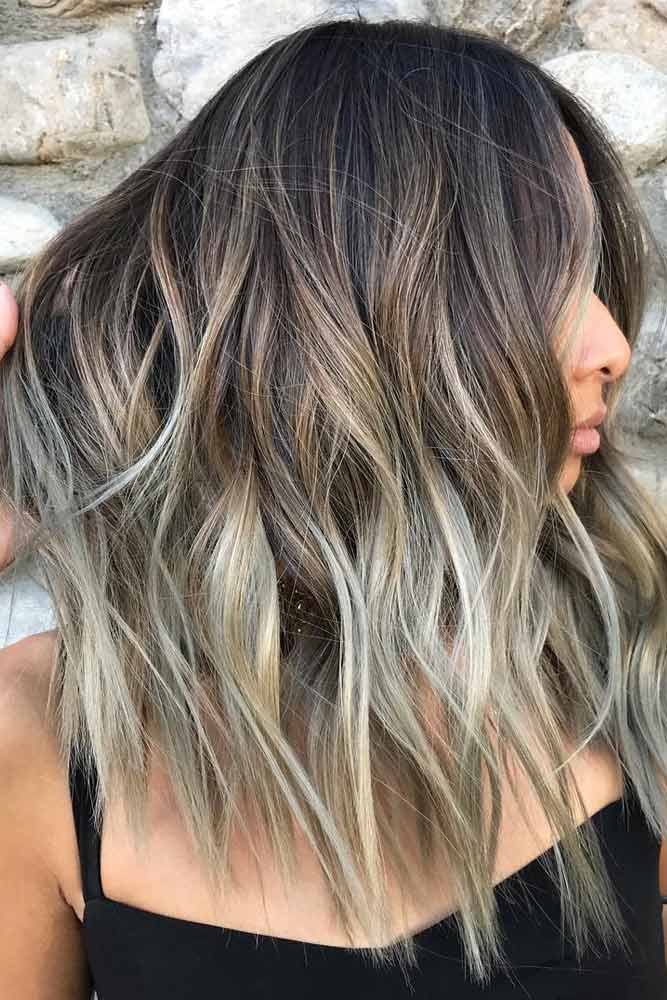 Credit photo: instagram.com/crystalj_beauty
Styling 2a wavy hair can have a few challenges, but it's still one of the easiest curl groups to work with. Often defined as loose and sometimes "lazy waves" type 2a hair has a few perks. First off, it doesn't take much effort and very little effort to straighten these waves. Lightweight mousse and gels will add texture and volume to this hair type. The biggest thing you'll have to have to fight is some frizz and the appearance of "matting." A round brush is your best friend if you have lightweight waves. If you'd rather let your curls take center stage, you can airdry this hair type and apply a dry shampoo or sea salt spray for a surfer style that looks perfect on the beach.
Styling Products For 2a Wavy Hair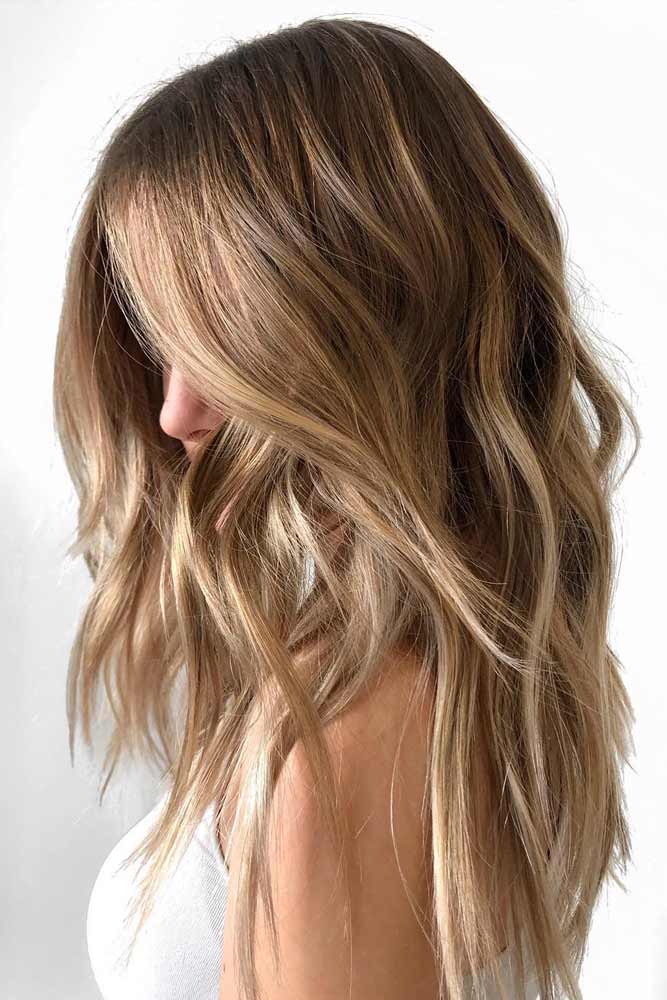 Credit photo: instagram.com/xo.farhana.balayage
Here comes the crucial part of your wavy hair life. We've selected the best products for 2a curly hair that every girl with such a texture should use to keep her hair in decent shape. Some of them are optional, and some of them are irreplaceable. See how to get the most out of 2a hair types!
Briogeo Matcha + Apple Replenishing Superfood Shampoo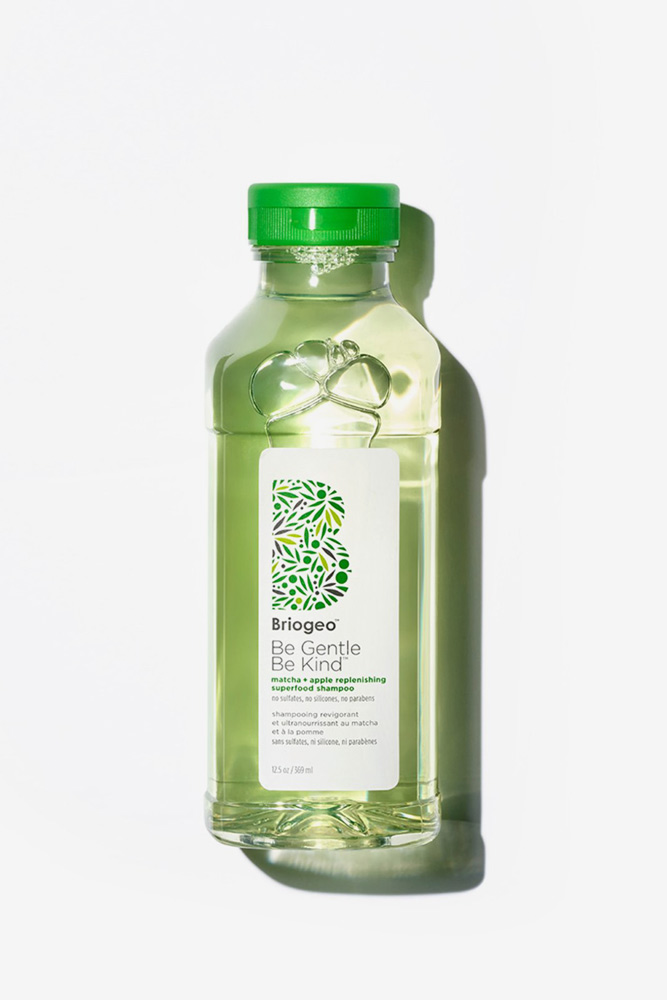 Credit photo: briogeohair.com
BUY on Amazon
As you know already, if you use heavy products, 2a curly hair can be pretty weak in terms of volume and movement. That means you always need to wash your hair with organic shampoos that are designed for treated hair. And this little cutie is the thing: it's a hydrating and gentle sulfate-free solution that will work on your lifeless strands, giving it the needed shine and boost.
Briogeo Kale + Apple Replenishing Superfood Conditioner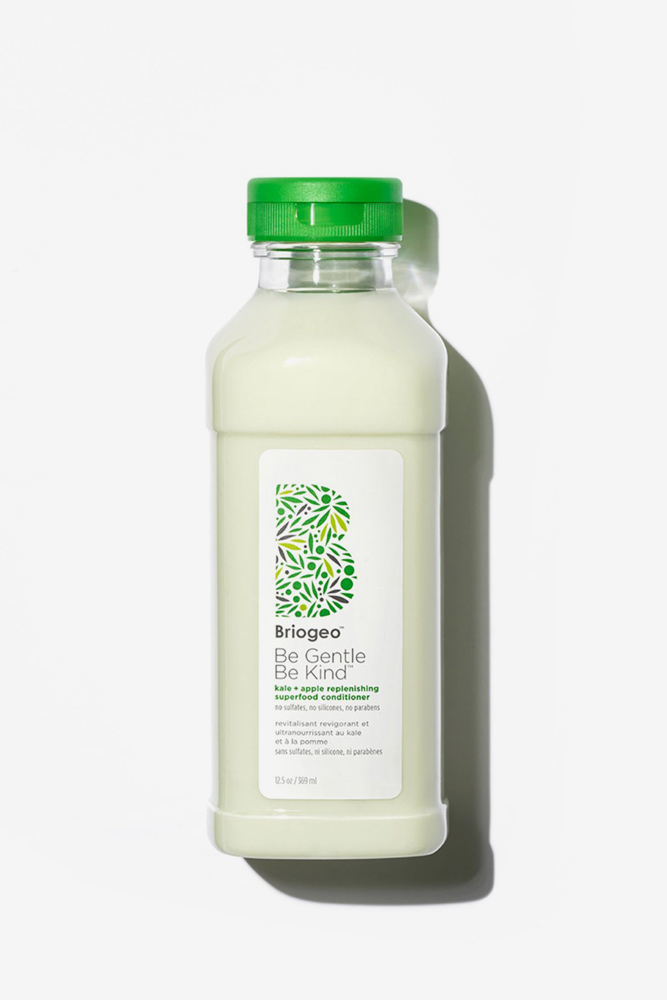 Credit photo: briogeohair.com
BUY on Amazon
Your chevelure can't do without a good conditioner. In the modern world, all ladies know that a perfect combo of the right shampoo and conditioner is a must for their bathroom shelf. And the type 2a hair is not an exemption. If you like the previous shampoo, don't forget to pair it with this conditioner as it enhances the hydrating effect and gives a smooth and soft texture to your hair.
Shea & Coconut Oil Deep Moisture Hair Masque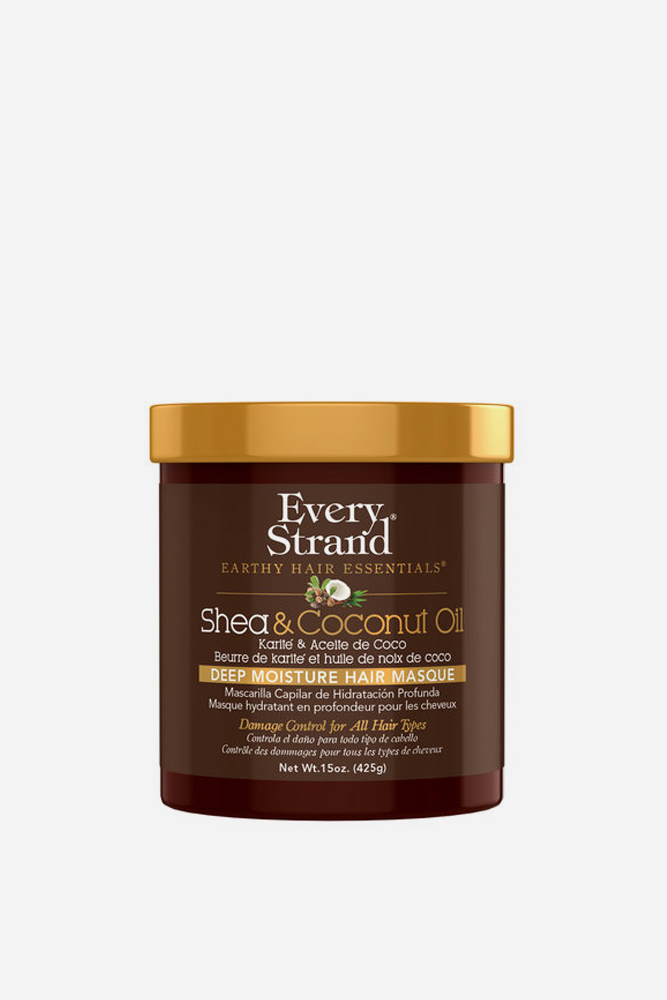 Credit photo: everystrand.com
BUY on Amazon
There are some products that work awesomely for both 2a 2b hair. Actually, the nutritive and moisturizing power of coconut and shea oils won't hurt anyone, so this mask is pretty universal. Apply this cutie once a week on your washed hair, giving it a couple of minutes and rinsing it out.
Curly Hair Solutions - Curl Keeper GEL Ultimate Hold With Frizz Control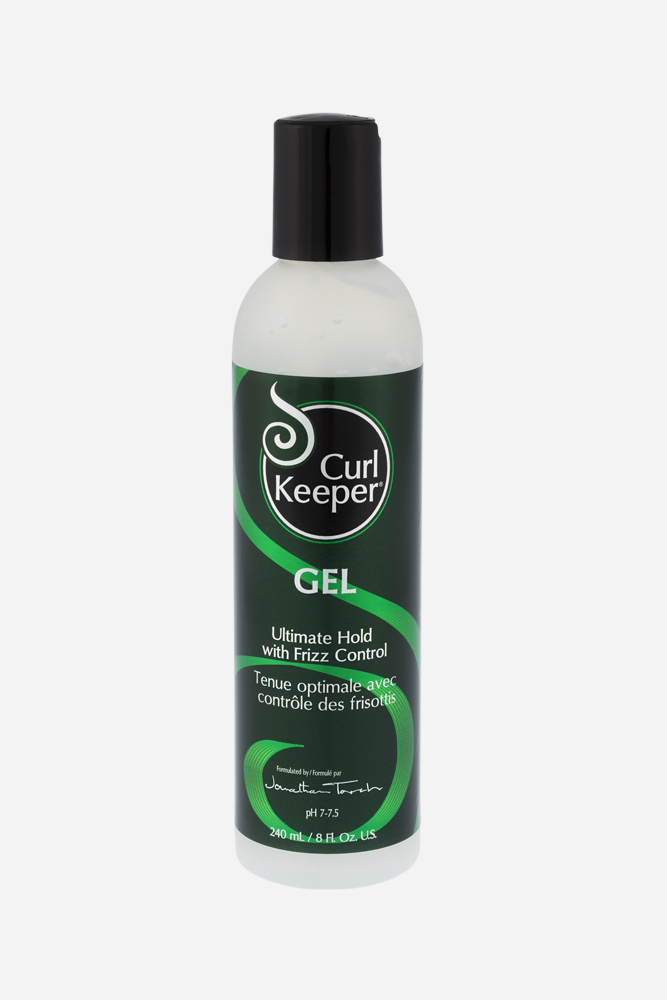 Credit photo: frizzoff.com
BUY on Amazon
It's very important to involve water-based 2a hair products into your care routine. First of all, they are designed to maintain the natural shine and texture of your hair without leaving you with the irritating build up. Secondly, they are effective in any weather condition. To keep the look shiny and stay away from frizz, apply the gel throughout your damp hair.
Nature's Protein Coconut Restore Coconut Cocktail Curl Mousse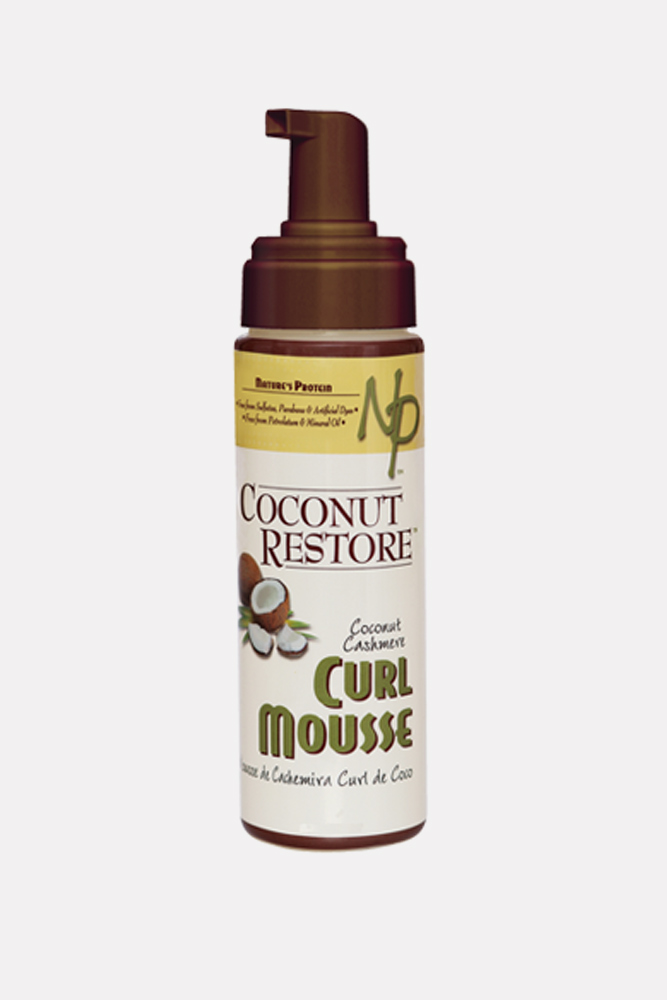 Credit photo: nphaircare.com
Another cool product that can tame your 2a hair texture is the soft coconut mousse. Not only does it deeply moisturize your hair from roots to tips but also gives a very defined look to your waves. If your scalp is dry, you can use this mousse after every wash to keep up with the oil balance.
Hair Care Routine For 2b Wavy Hair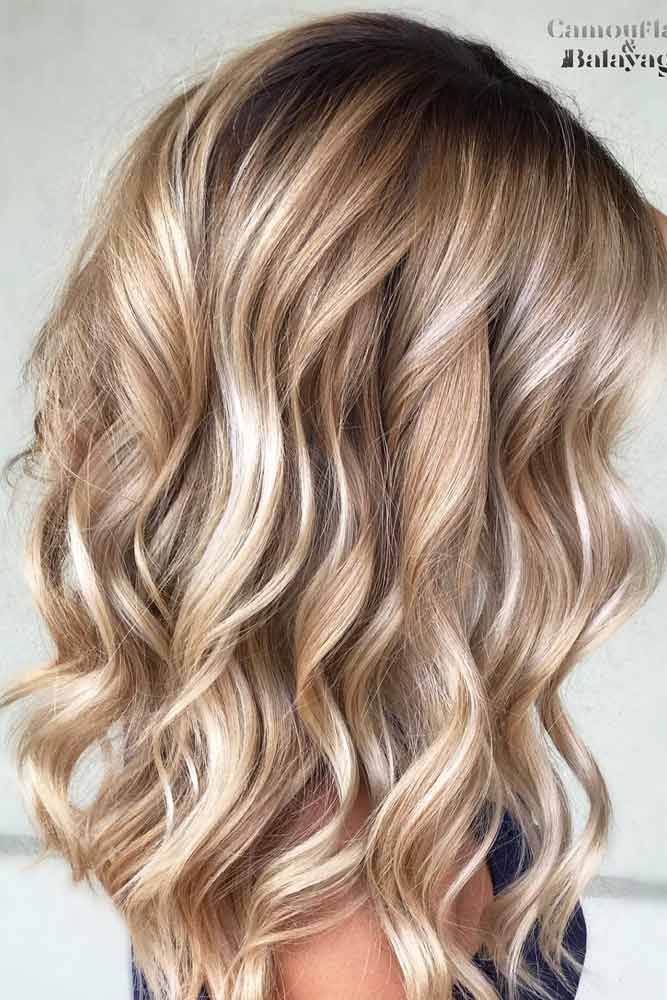 Credit photo: instagram.com/camouflageandbalayage
Type 2b waves have a little more texture and movement than type 2a. This means you'll need to control your curl a little bit more to prevent it from getting to voluminous and wild.
If you are blessed with these unruly locks, you'll want to invest in a heavier styling product such as a texture cream or gel that will help weight down your locks. If you are air-styling this hair type, you can twist small sections into tendrils and let them dry completely before running your fingers through them to break apart and shape the wave.
If you're styling your wave straight, you might want to use a straightening iron or curling iron to relax some of the natural curl and instead create shiny waves.
Styling Products For 2b Wavy Hair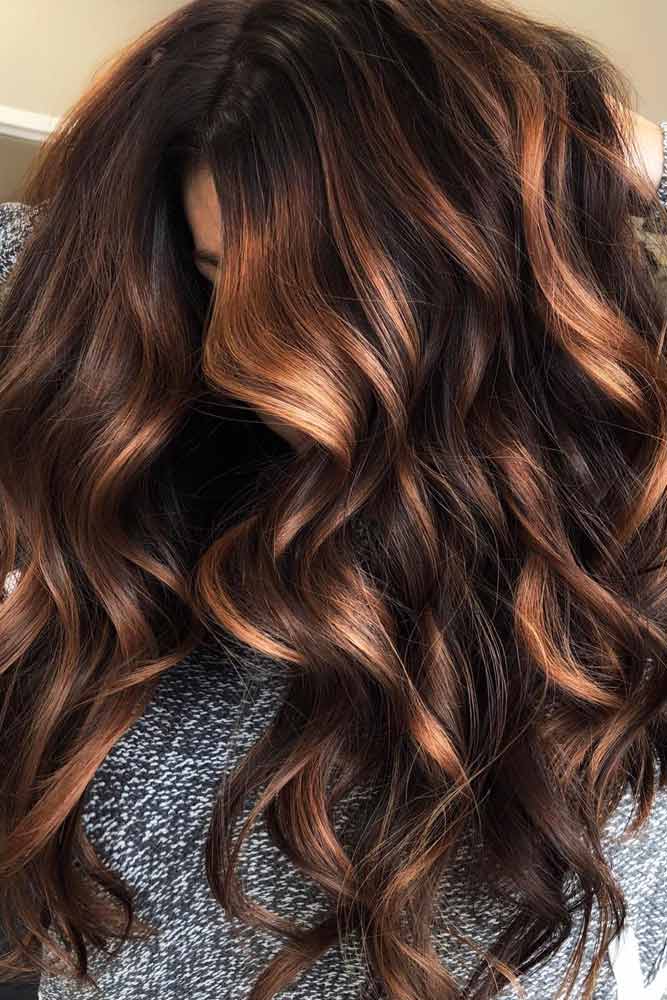 Credit photo: instagram.com/cnyfacecandy
The main aim of styling 2b hair type is to stay away from frizz while working with soft, manageable hair. Unfortunately, all these features don't come to your wavy life by default: you need to achieve them with the right 2b curly hair products. Luckily for you, the top-rated ones are here!
Microfiber Turbie Twist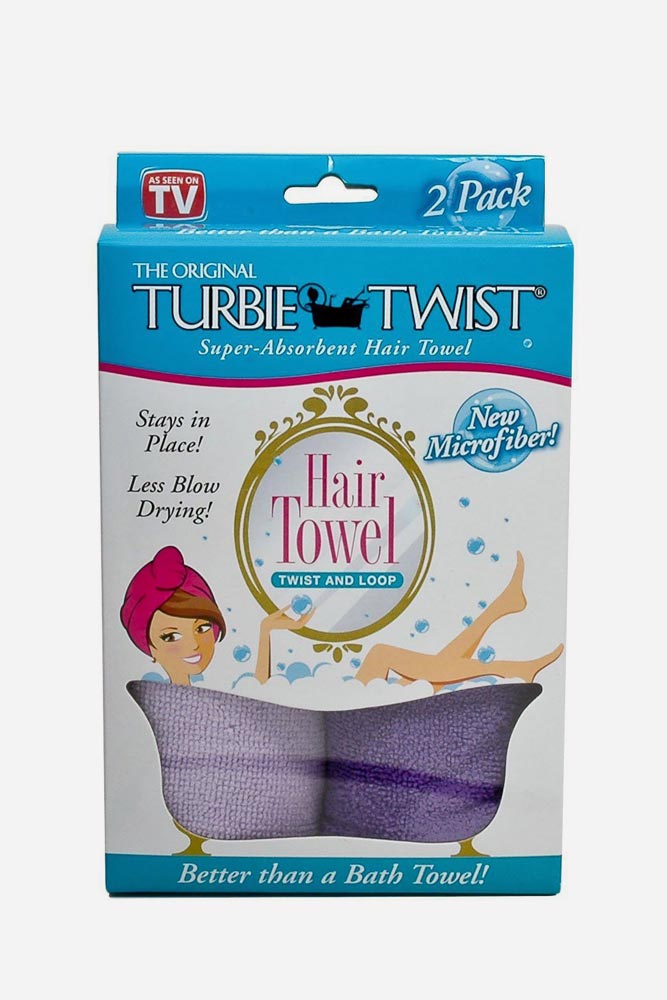 Credit photo: turbietwist.com
BUY on Amazon
Microfiber towels seem to be the lifelines for curly hair types! If your hair tends to get overdried with regular towels or every time you blow-dry your hair it gets frizzy and damaged, this is your salvation. Its super absorbent fiber can not only reduce blow-drying time but also replace your dryer. The best thing is that it's suitable even for short 2b hair!
Elucence Volume Clarifying Shampoo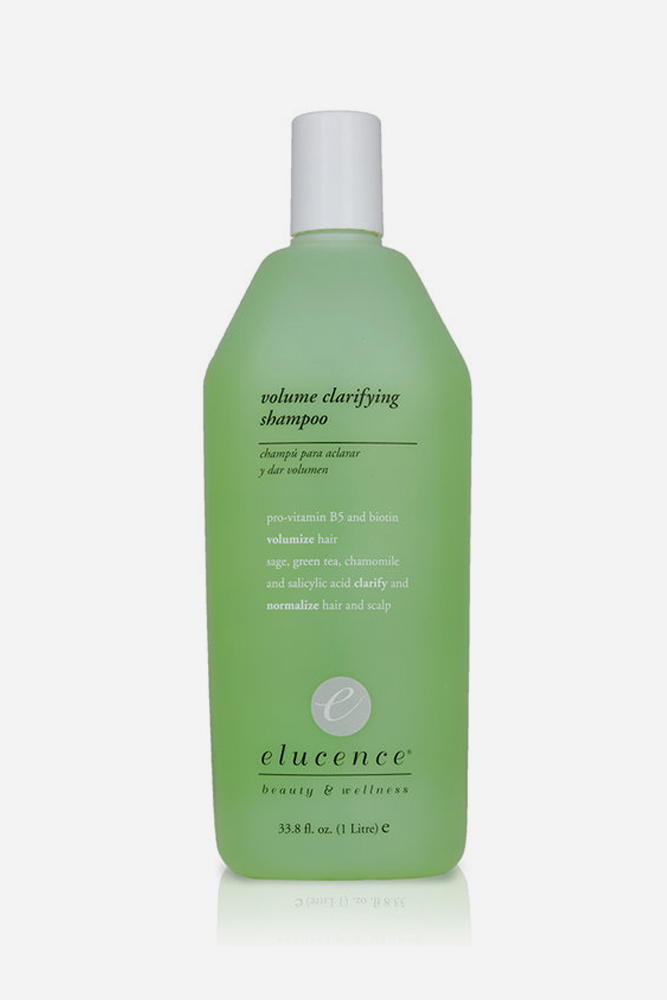 Credit photo: elucence.com
BUY on Amazon
Shampoo that is rich in biotin and panthenol is a perfect product for thick hair and dry scalps. Such vitamins are recommended to strengthen hair and nails, so this shampoo won't only keep your hair clean. Its rich organic composition can remove toxins and lift up the roots at once, which is a win-win for type 2b hair.
Curl Junkie Hibiscus & Banana Deep Fix Moisturizing Conditioner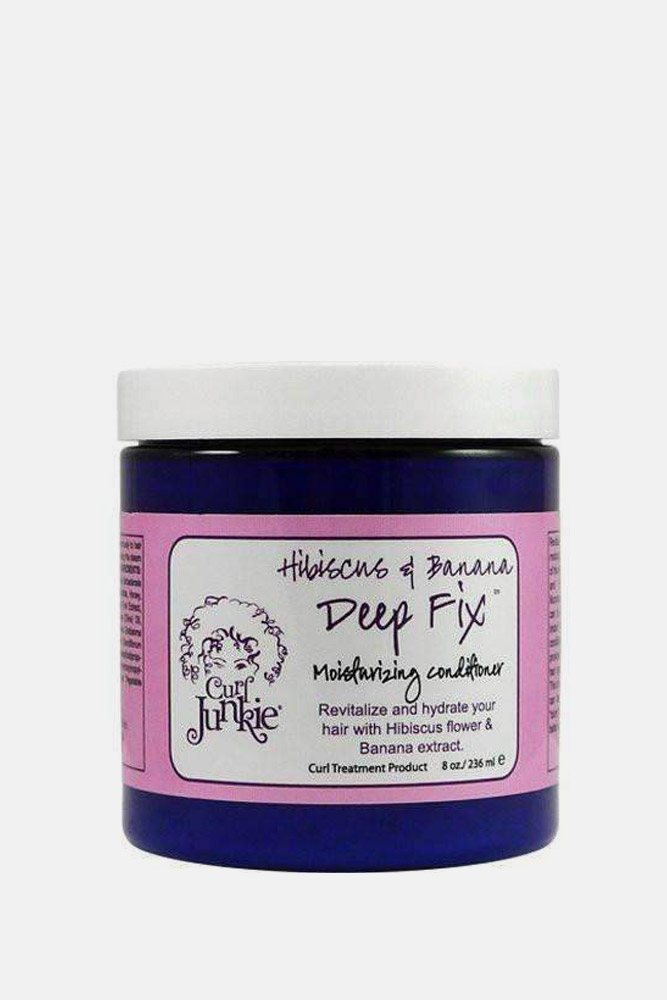 Credit photo: curljunkie.com
BUY on Amazon
Don't get surprised if you come across this conditioner in the list of 2b 2c hair products. It's a versatile product that can be used daily and weekly, and offer a leave-in option, too. It helps to clump your waves or curls together, thus giving them a well-structured shape. Natural butter and nutritive oils are reasons to try it out!
DevaCurl Ultra Defining Gel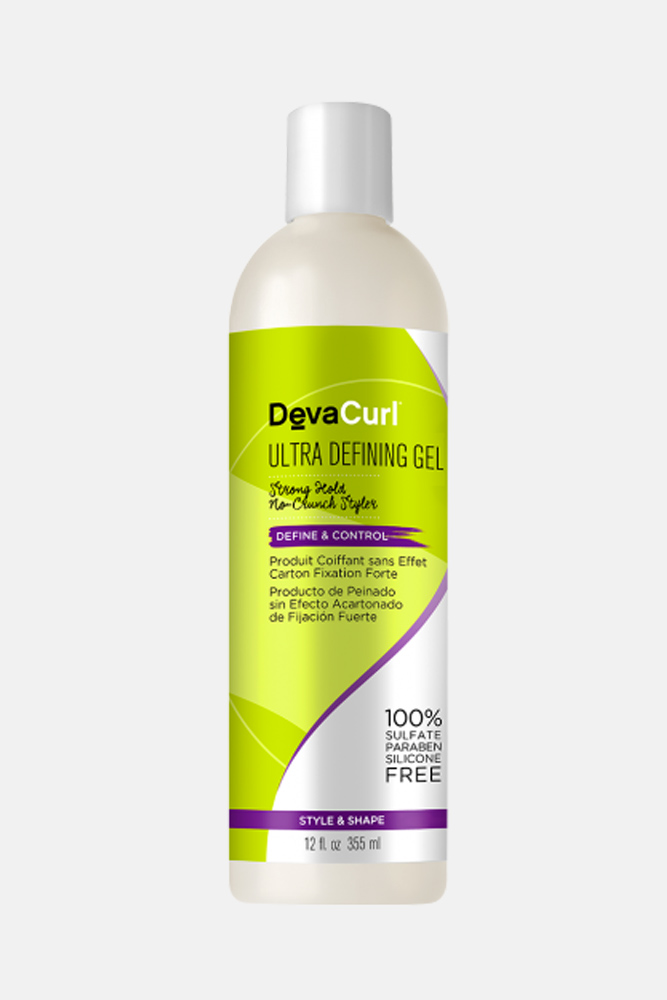 Credit photo: devacurl.com
BUY on Amazon
If you're looking for long-hold, nourishing, and hydrating 2b hair products, look no further this defining gel. It will give the desired curl shine and control while avoiding frizz and crunch.
SheaMoisture Manuka Honey & Mafura Oil Intensive Hydration Hair Masque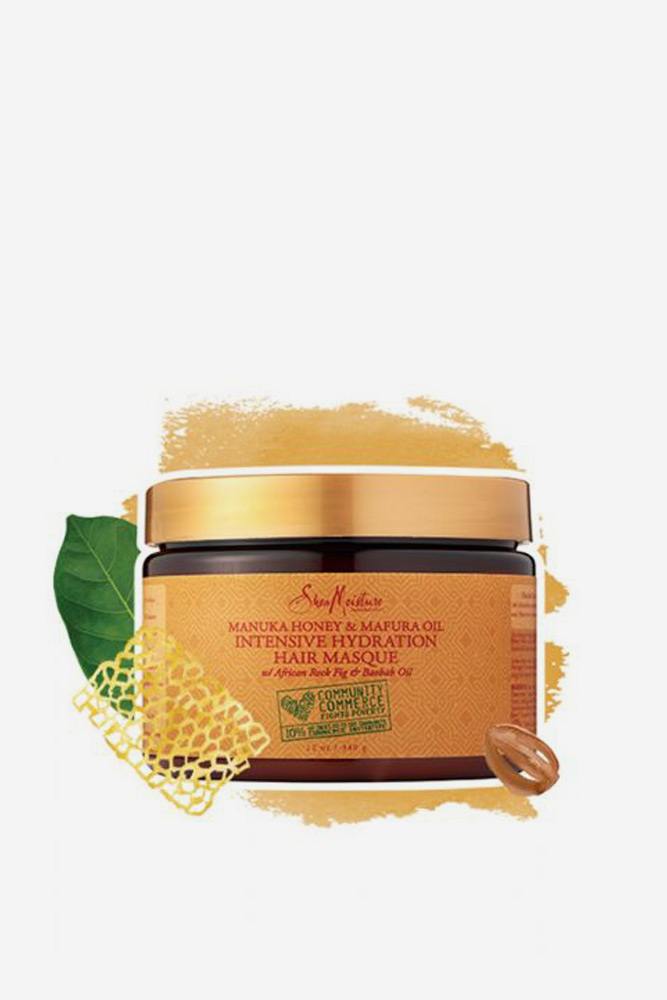 Credit photo: sheamoisture.com
BUY on Amazon
Masks play a crucial role in your hair care routine as they provide your locks with deep hydration, making your hair baby soft and gentle. This item goes well with 2b 2c hair: there are no restrictions for the mix of natural ingredients and organic oils.
Hair Care Routine For 2c Wavy Hair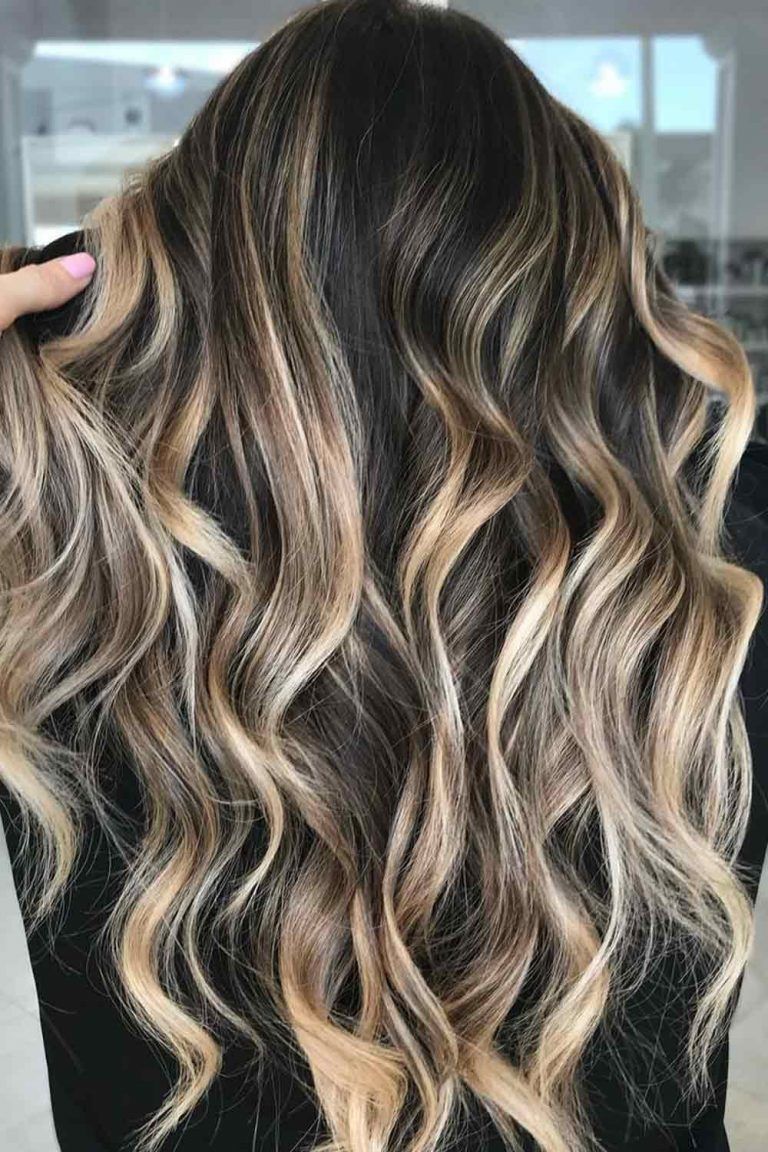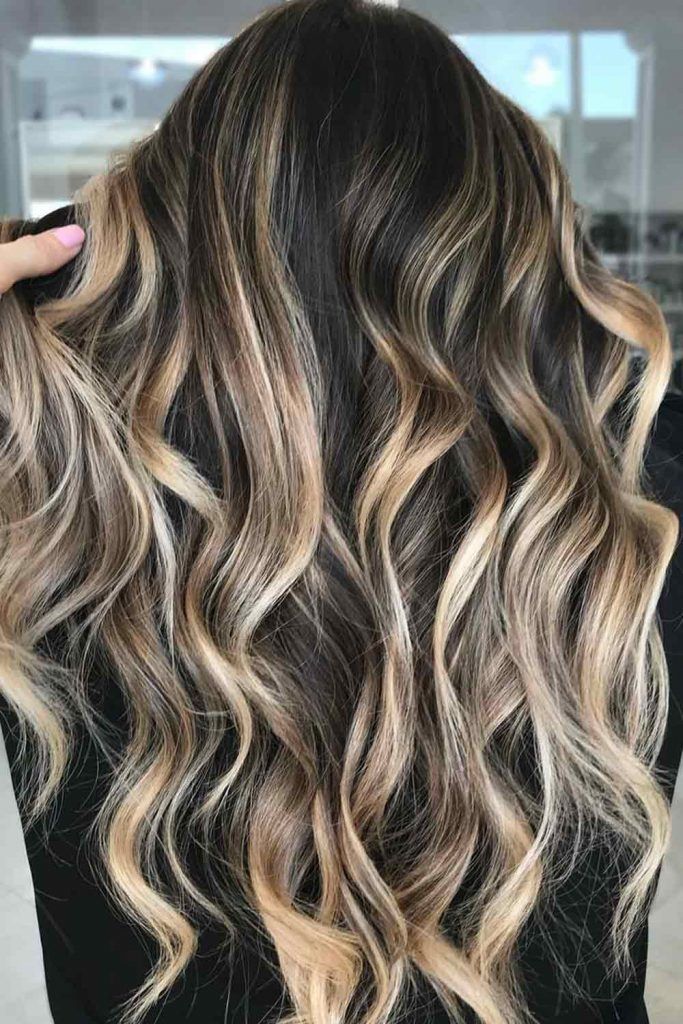 Credit photo: instagram.com/suetyrrellstylist
2c girls can have lots of fun with their curls. You know this type. It's the natural curls that are often spiral and perfectly shaped. While everyone strives to achieve these tendrils, they still can be challenging to style if you don't have the right tools and hair products for the job.
Heavy gels and shine serums should always be in your arsenal when styling kinky curls. If you're going to blow dry your hair, you'll want to do this on a cool setting and use a diffuser, carefully lifting up hair at the root and scrunching it down the shaft as you dry it.
If you want to make 2c hair straight, you can do so with a flat iron, or even opt for a Brazilian straightening treatment which will relax your curls temporarily. The most important thing you'll want to remember is that these curls can get frizzy fast. Humidity and wind can cause excess frizz, so be sure to provide lots of hydration to your tresses and use a deep conditioner so that curls don't get dry, shapeless, and out of control.
Styling Products For 2c Wavy Hair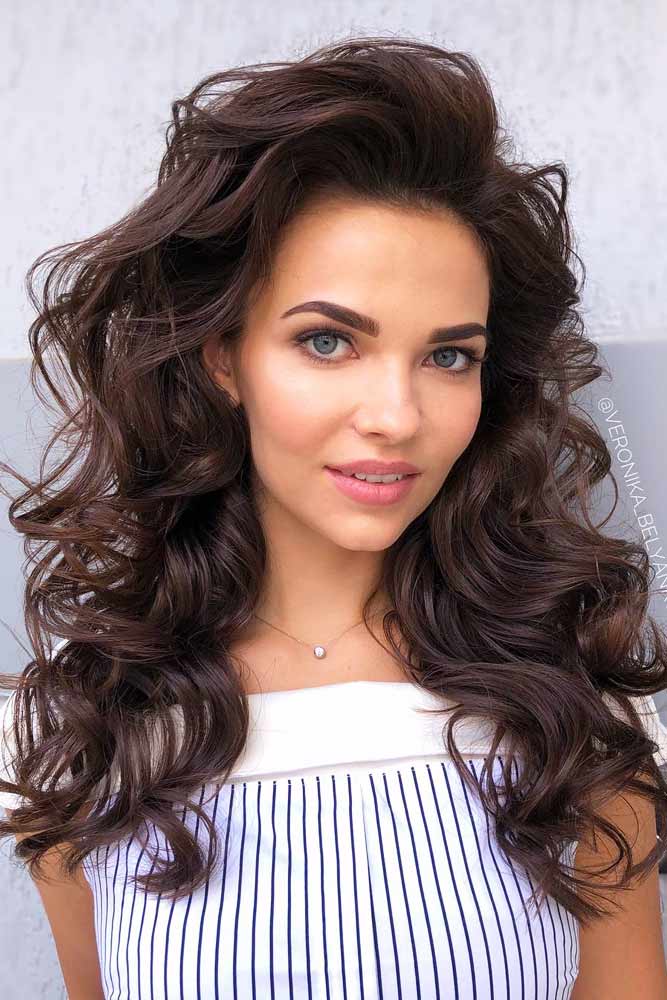 Credit photo: instagram.com/veronika_belyanko
There are a plethora of products that promise you to give a lot of lift, shine, and definition. We want you to choose wisely and pay attention only to 2c hair products that offer deep hydration: this is the basic requirement, especially if you deal with 2c natural hair. By the way, the products you're going to see below are recommended by stylists for women who want to adopt the Curly Girl method for wavy hair.
Xtava Black Orchid Large Hair Diffuser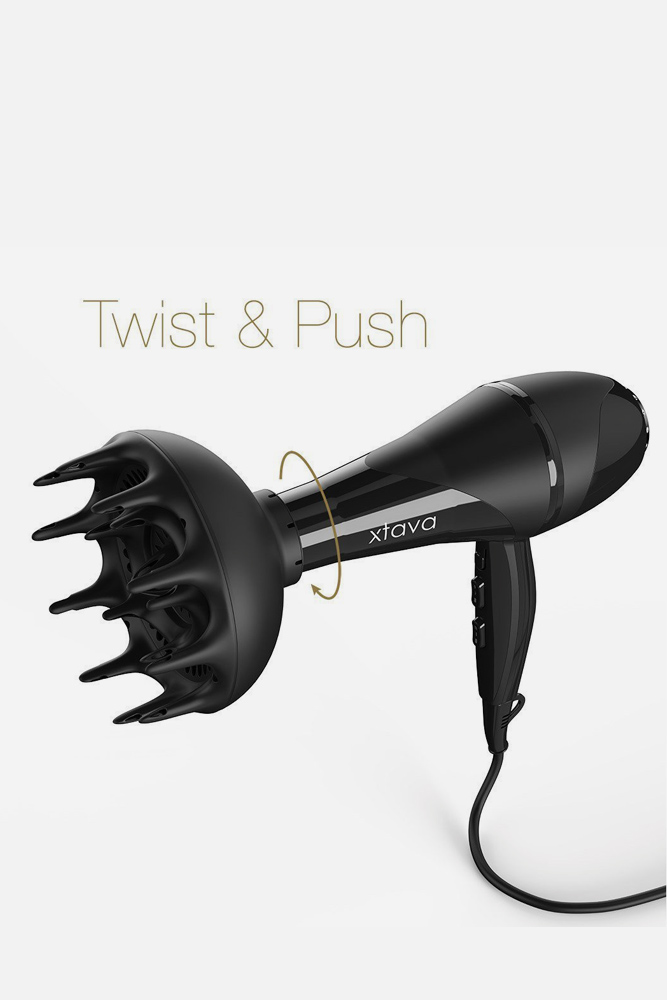 Credit photo: xtava.com
As we've mentioned before, a hair diffuser is a must-have for curly chevelures. The air is gently dispersed to take care of each of your strands and give them a defined and shiny look. Also, in this way, blow-drying doesn't bring a lot of damage. So instead of googling the best products for 2c hair, make sure that you've got a large diffuser.
SheaMoisture Raw Shea Butter Moisture Retention Shampoo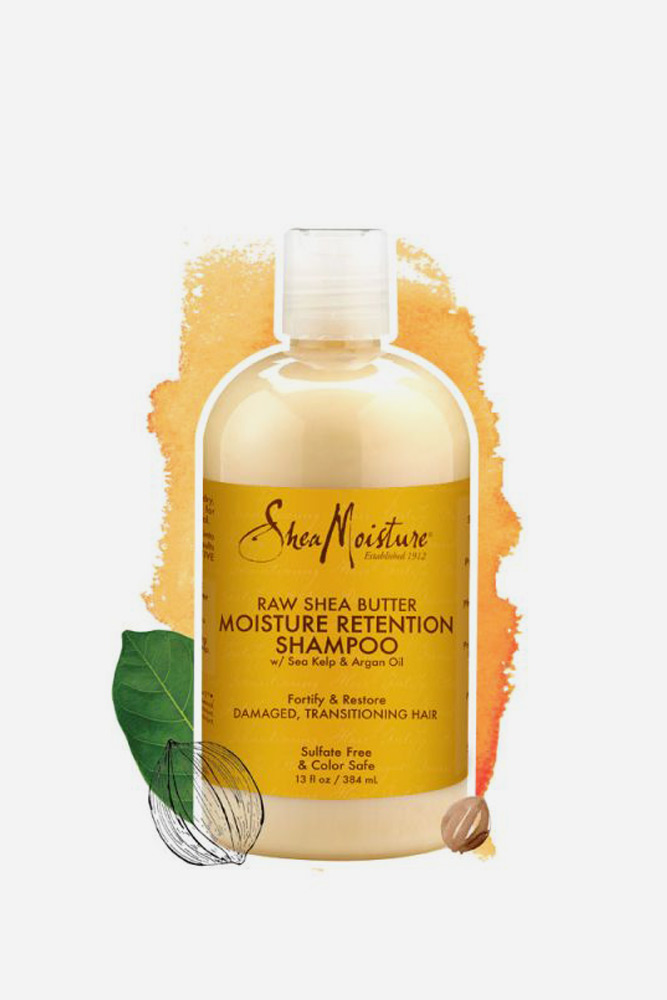 Credit photo: sheamoisture.com
BUY on Amazon
Here comes a sulfate-free shampoo that can satisfy all your curly needs. It can work for color treated hair, deal with natural locks, and bring damaged hair back to life. A product that cleanses, moisturizes, and repairs: who could ask for more?
Curl Junkie Beauticurls Argan & Olive Oil Daily Hair Conditioner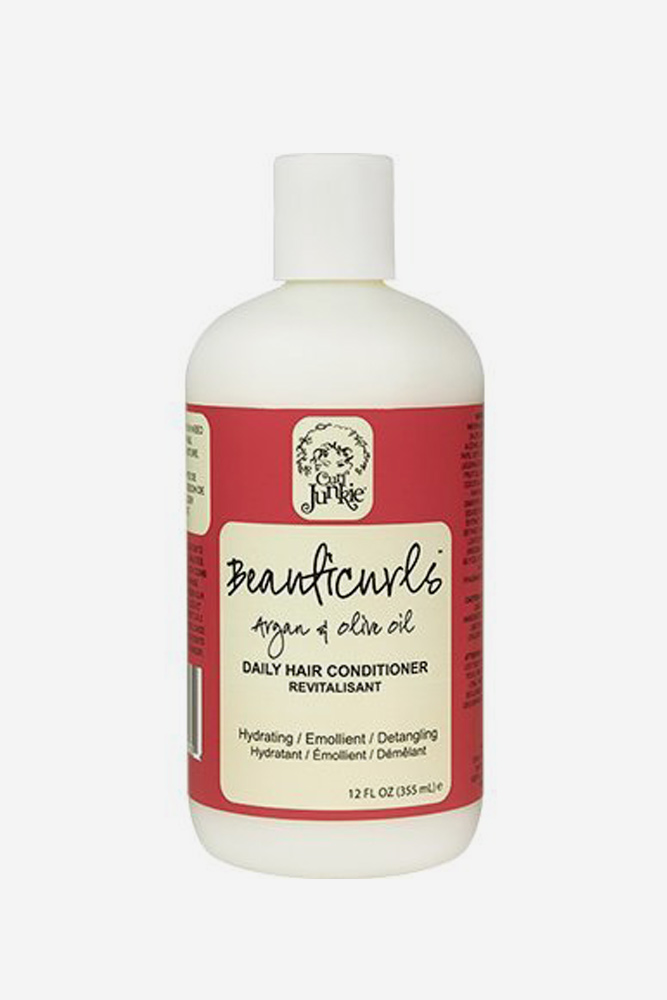 Credit photo: curljunkie.com
BUY on Amazon
Let's don't forget that the thicker your is, the more tangled it gets through the day. So how about a conditioner that can solve them all? The aloe vera extract will balance out the moisture, while coconut, jojoba, and argan oils will make your curls as soft and manageable as never before.
Jessicurl Spiralicious Styling Gel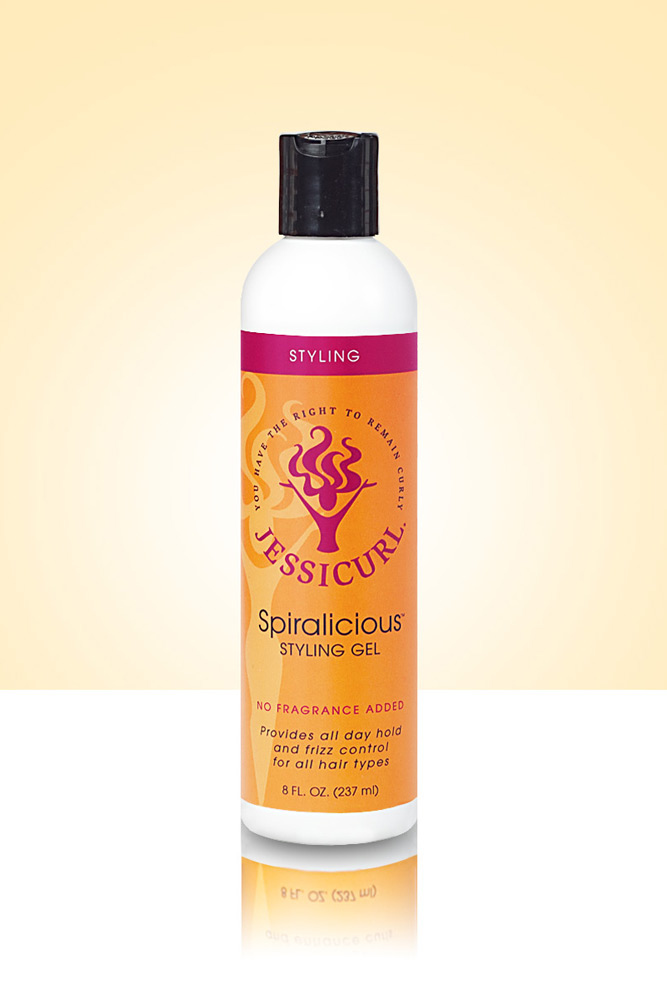 Credit photo: jessicurl.com
BUY on Amazon
There's no better way to make your style stay longer than to use this styling gel. The soft to the touch, gentle texture contains no silicones or sulfates, so you can be sure that there won't be any build-up and frizz while experimenting with wavy hairstyles ideas.
DevaCurl Melt Into Moisture Matcha Green Tea Butter Conditioning Mask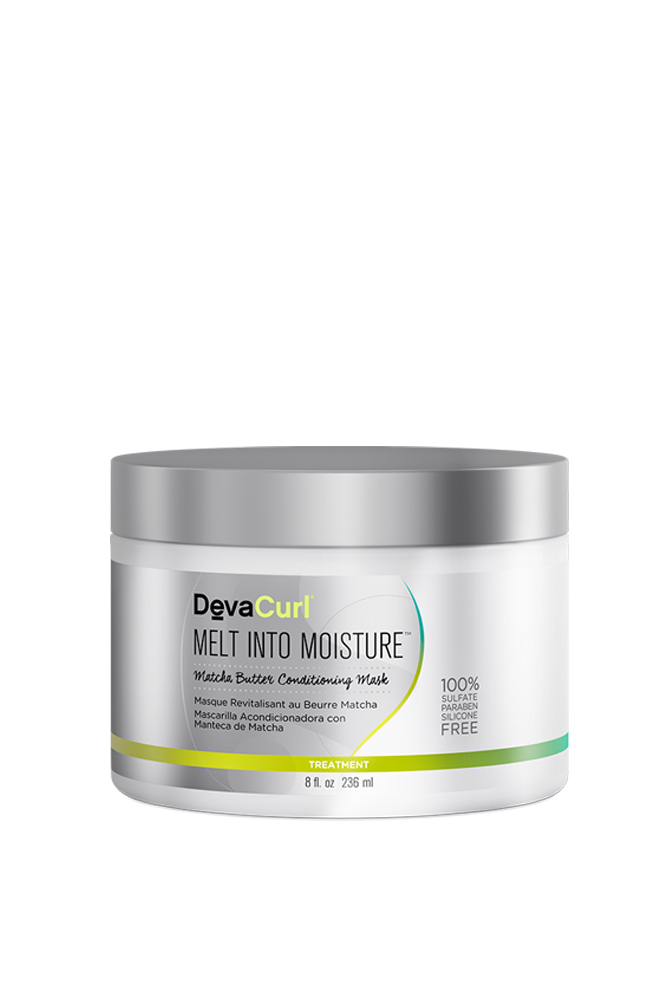 Credit photo: devacurl.com
BUY on Amazon
Your dry curls will love the way matcha green tea butter hydrates them. This product is designed to put an end to dry problems, be it dry scalp or dry hair. Of course, it's absolutely silicone, paraben, and sulfate-free.
Spectacular 2a-2b-2c Hairstyles Ideas
Now that you know how to treat your 2a hair, how to get the best products for 2b curly hair (by the way, you should check these homemade hair products for curly hair), and how to tame the coarse 2c hair texture, it's time for you to start to experiment with different styles!
Sweet Hairstyle With Hairpin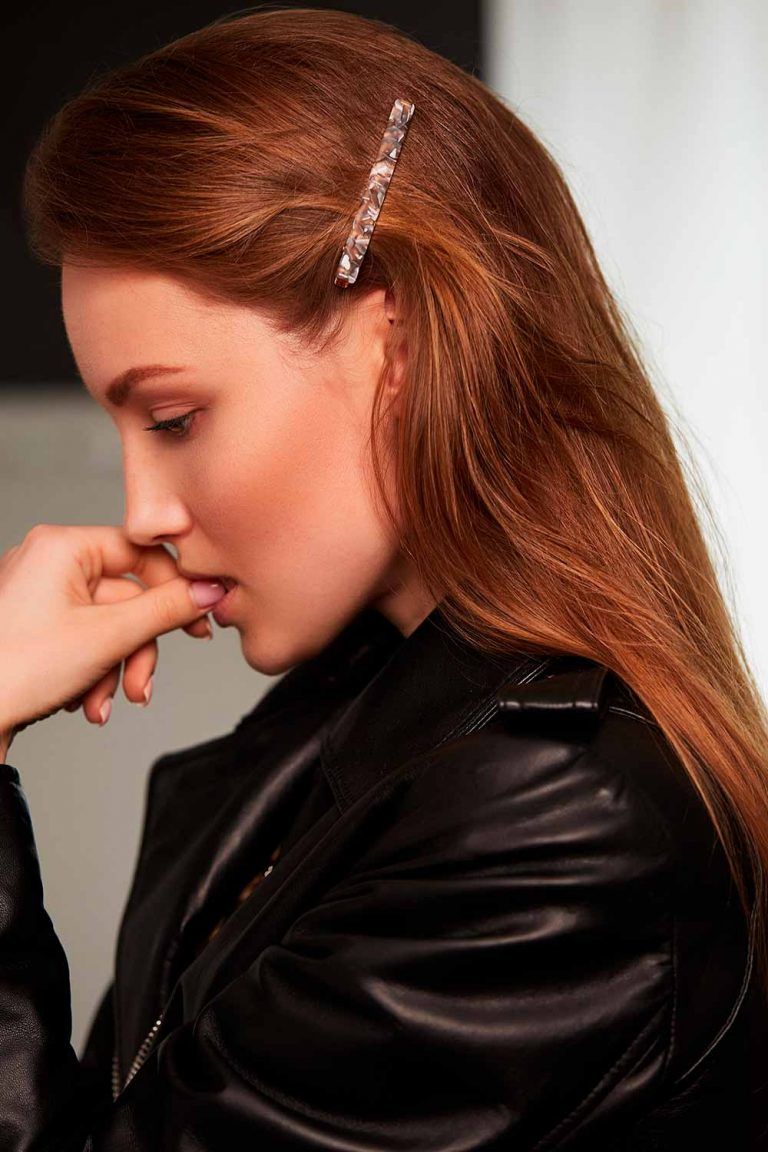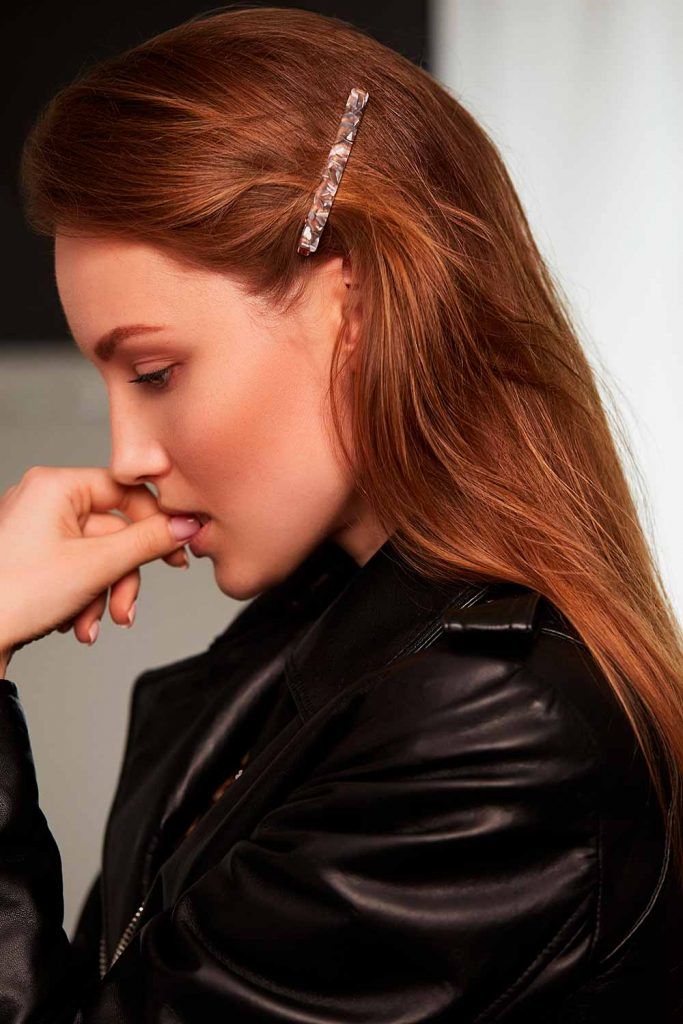 One of the greatest things about having wavy hair is that your texture will hold its shape when it's styled. That is to say, you can enhance your pattern by styling your hair into a defined wavy shape and rest assured that it won't fall flat once the wind blows. Also, smoothly flowing waves will accentuate your natural beauty. And if you finish your style with a fancy hairpin, you will turn your waves into a signature hairstyle.
Easy Haircut With Bandana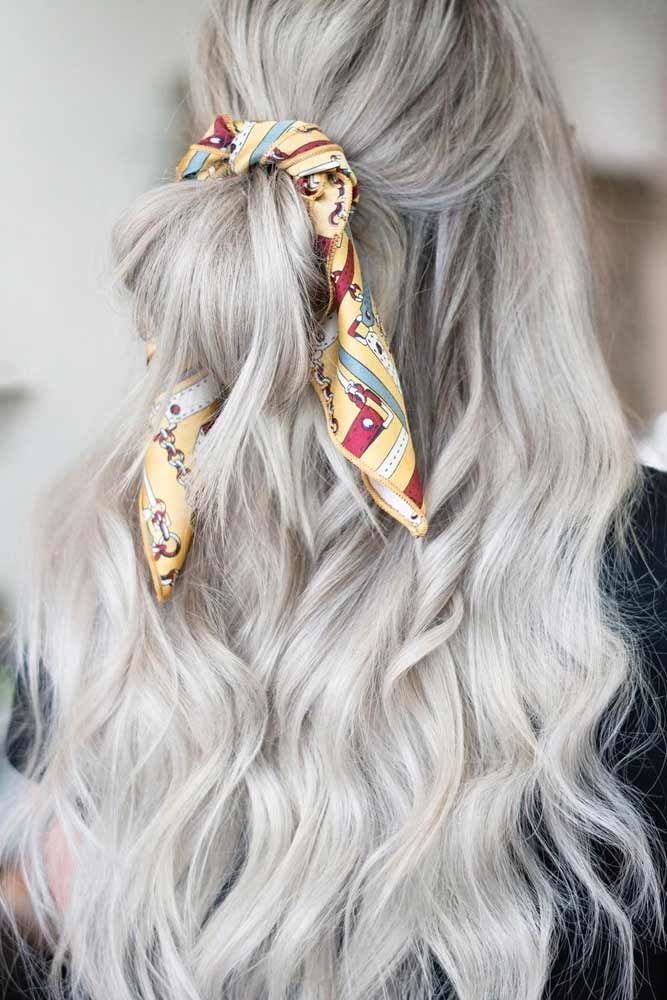 Credit photo: instagram.com/josievilay
Although wavy hair is beautiful just the way it is, there's no limit to perfection. When you'd like to add more character to your lively locks, you can finish a simple half-up with a bandana or hair scarf. As for your waves, nothing will do better than prepping your locks with conditioners that enhance your natural pattern.
Elegant Twisted Ponytail Hairstyle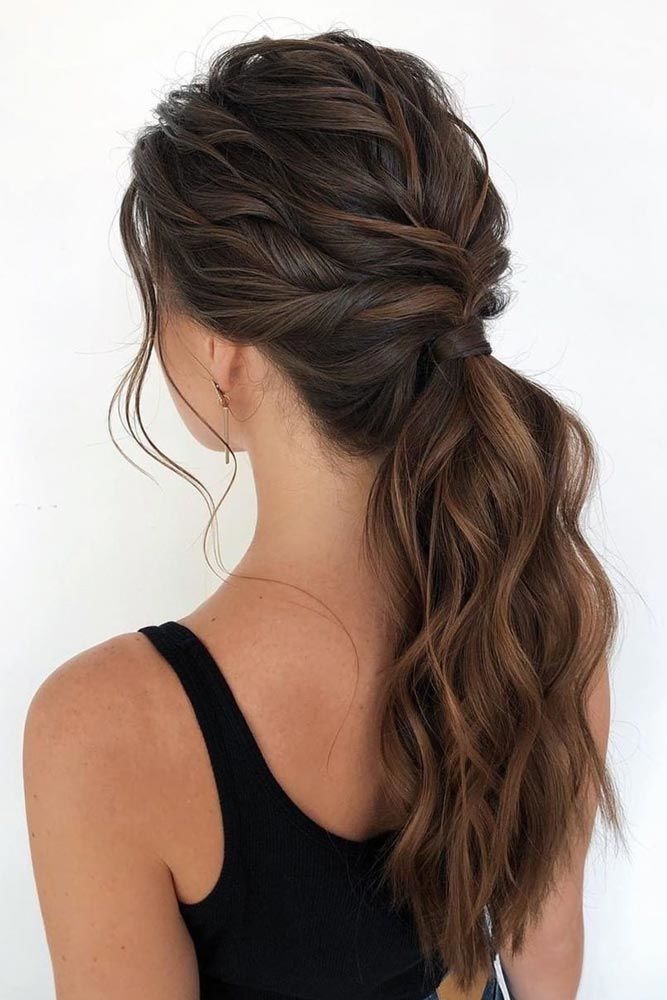 Credit photo: instagram.com/oksana_sergeeva_stilist
On wavy hair, be it 2a, 2b, 2c hair, ponytails are anything but boring. Besides tons of volume and movement, your texture can add a flirty flair to this simple hairstyle. In this way, you can do with just a ponytail for some special occasion and still have a red-carpet look. By the way, waves go well with twists, especially when you want the waves to be more defined.
Mermaid Braid Hairstyle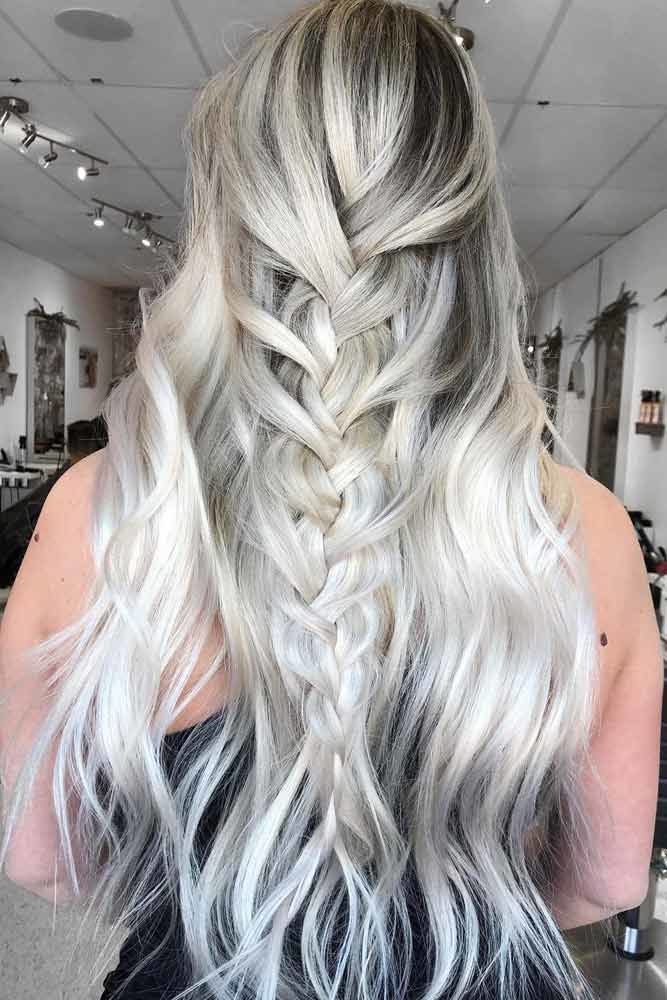 Credit photo: instagram.com/hairologystudio_
A loose mermaid braid that gently falls on your waves: this hairstyle seems to be the embodiment of every girl's dream. And yes, with your wavy hair, you can make this dream come true. To make the style harmonic, we recommend you braid the strands in a loose technique so that they fall freely on the rest of your waves.
Simple Chignon Hairstyle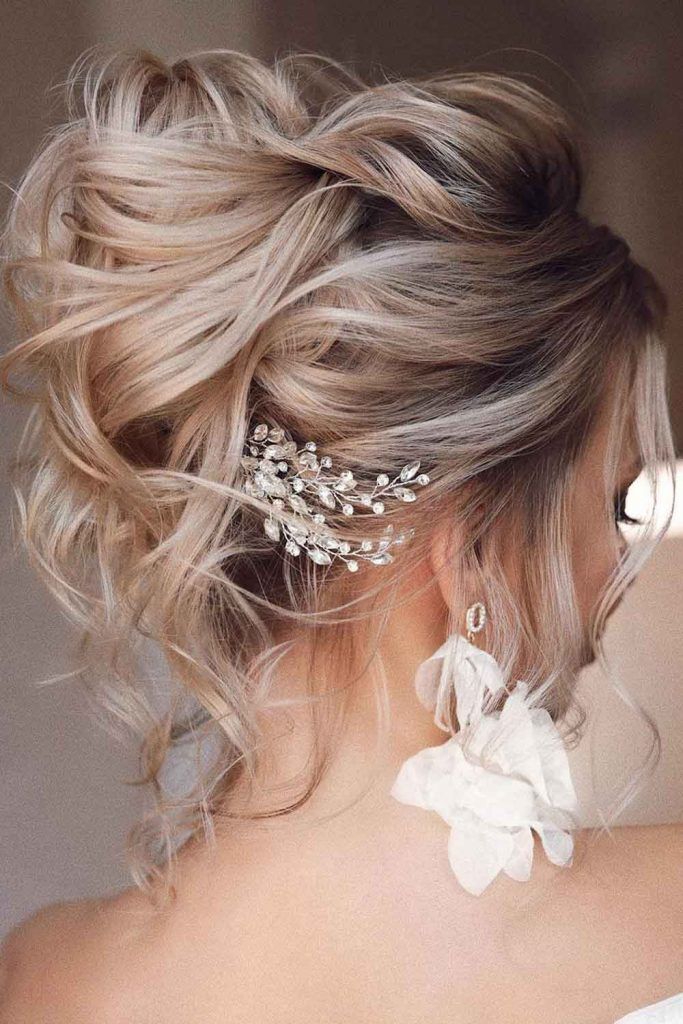 Credit photo: instagram.com/tonyastylist
Even though the classic version of chignon hairstyles is done on straight hair, it doesn't mean you can't do it with your wavy locks! What is more, wavy hair gives a totally new take at this familiar style, which is a win for those who want to keep things simple yet significant. Don't forget about hairspray: you will need a lot of it to make every single lock defined.
Ponytail With Loose Locks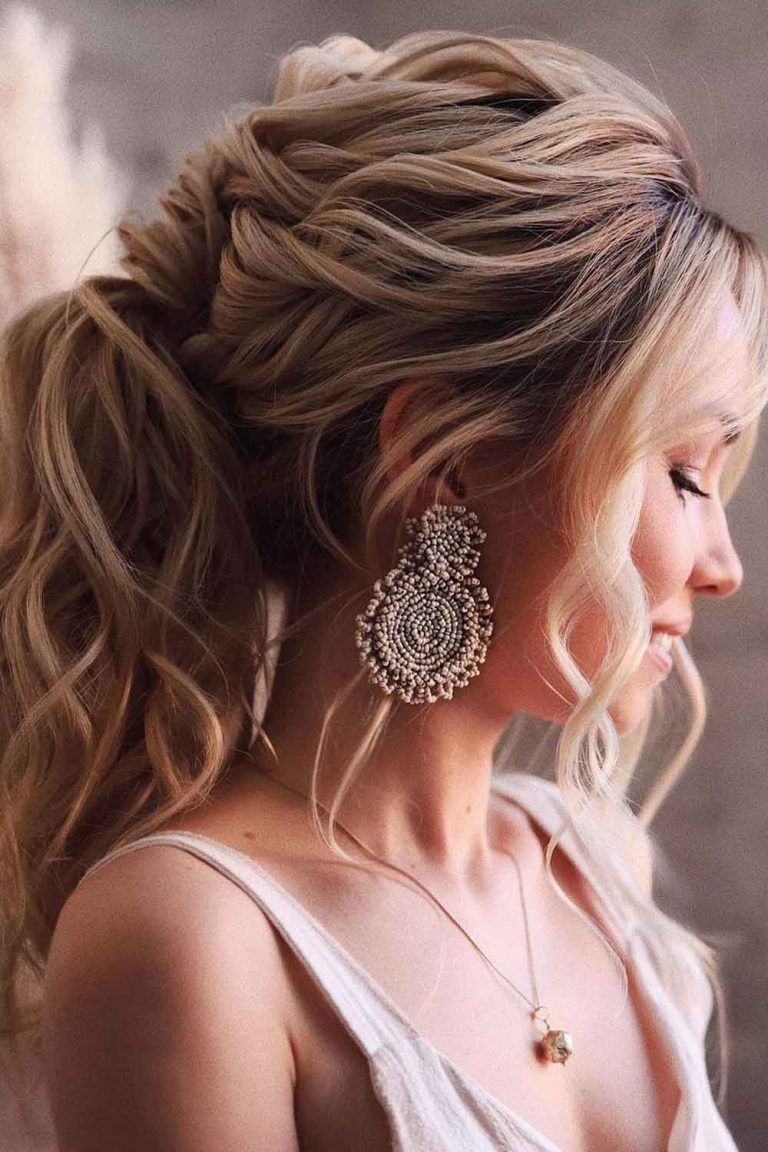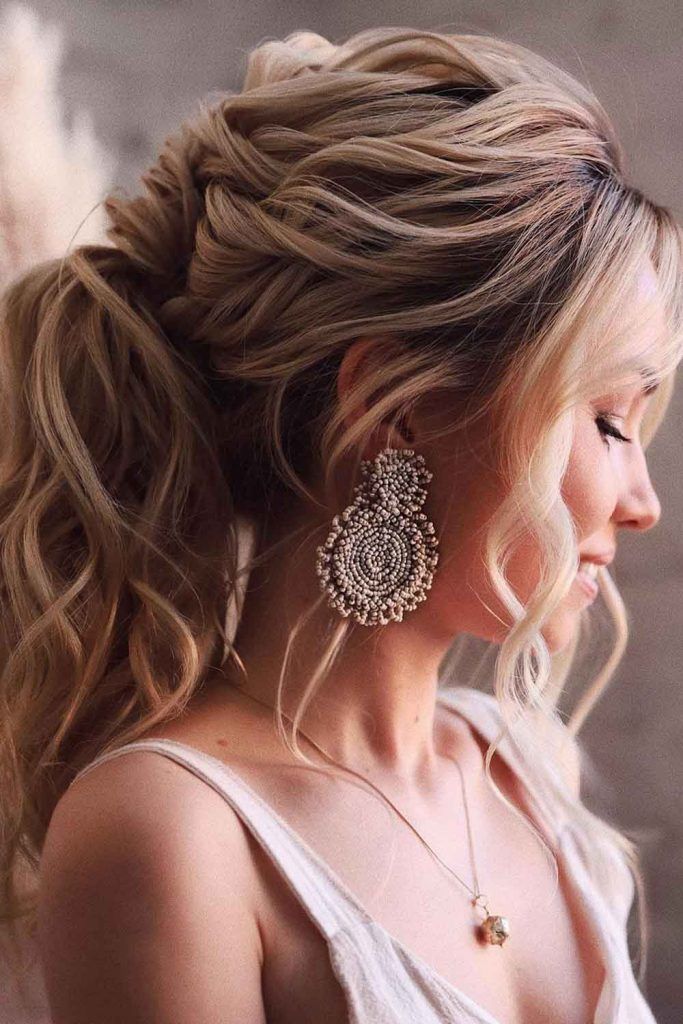 Credit photo: instagram.com/tonyastylist
Let's take a moment to remind you how lucky you are! While girls with naturally straight hair spend hours making ponytails textured and voluminous, you should simply spritz your locks with salt spray. A bit of magic of your diffuser and some hairspray are all you need for this amazing hairstyle. To make it more romantic, you can leave some locks out of the pony to frame your face.
Voluminous Half-Updo Hairstyle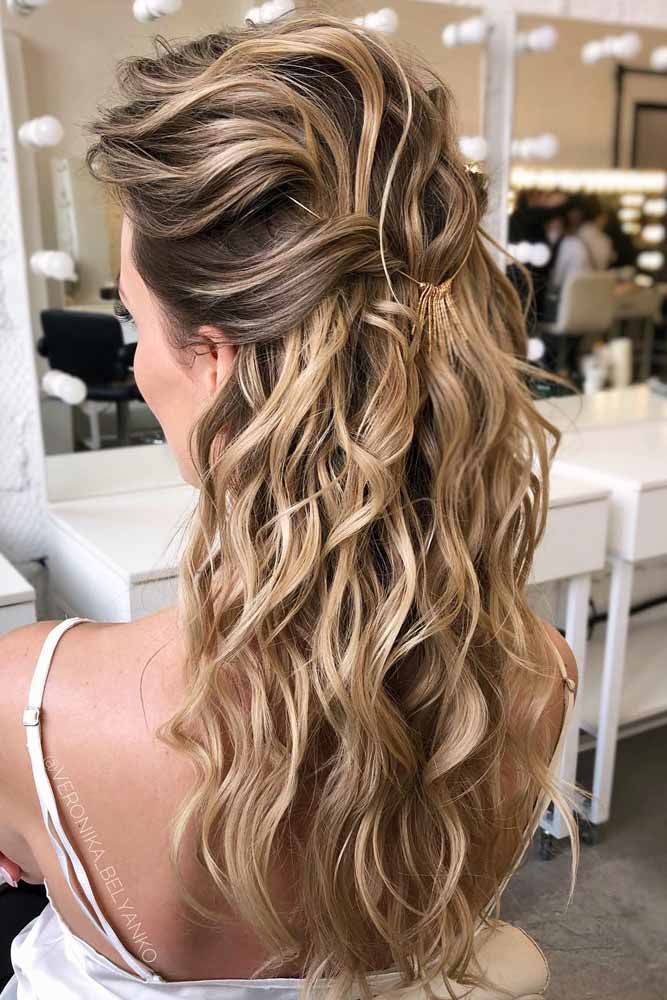 Credit photo: instagram.com/veronika_belyanko
Waves are all about movement, dynamics, and volume! And your task is to get the most of your texture when styling it. Needless to say, your hair is a vast canvas for various styling experiments. So, when some special occasion is knocking at the door, preparing your hair for textured styling is enough. You know the rules: deep-condition your hair first, apply some serum, and blow-dry it with a diffuser. Then, use your imagination, pulling and pinning your well-sprayed locks.
Ponytail With Messy Side Braid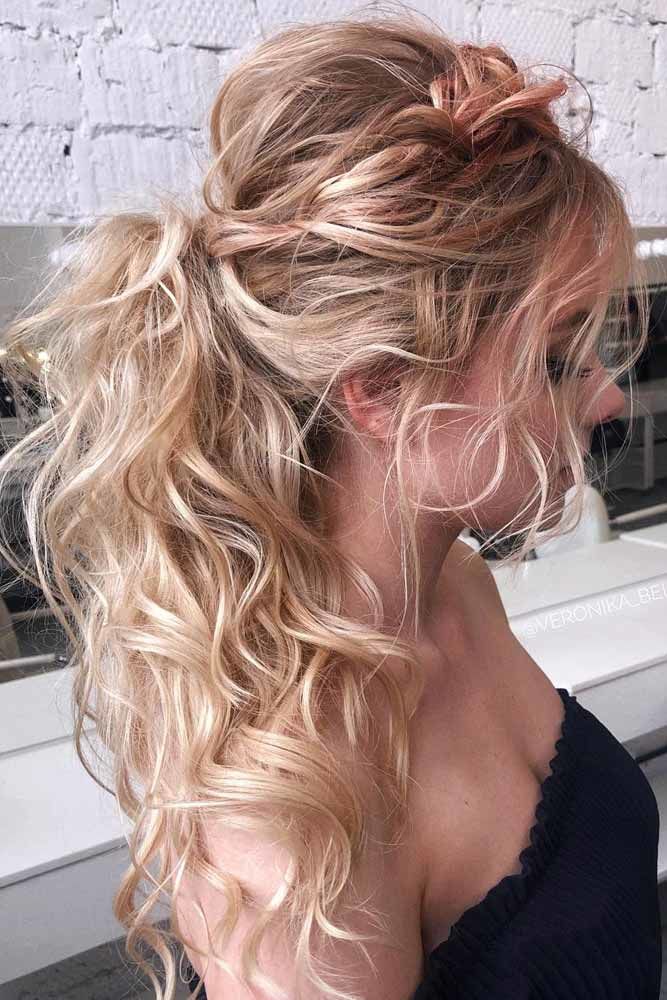 Credit photo: instagram.com/veronika_belyanko
Messy hairstyles have always been in style. However, their effortless and carefree vibe isn't the only thing you are going to love. You will also love how easily you can create this effect on your wavy hair! Just prep your hair as you usually do it for defined hairstyles. Next, separate your waves with a wide-tooth comb so that they look airier. At this point, you are free to play with anything like this ponytail to boho-inspired styles.
Low Twisted Bun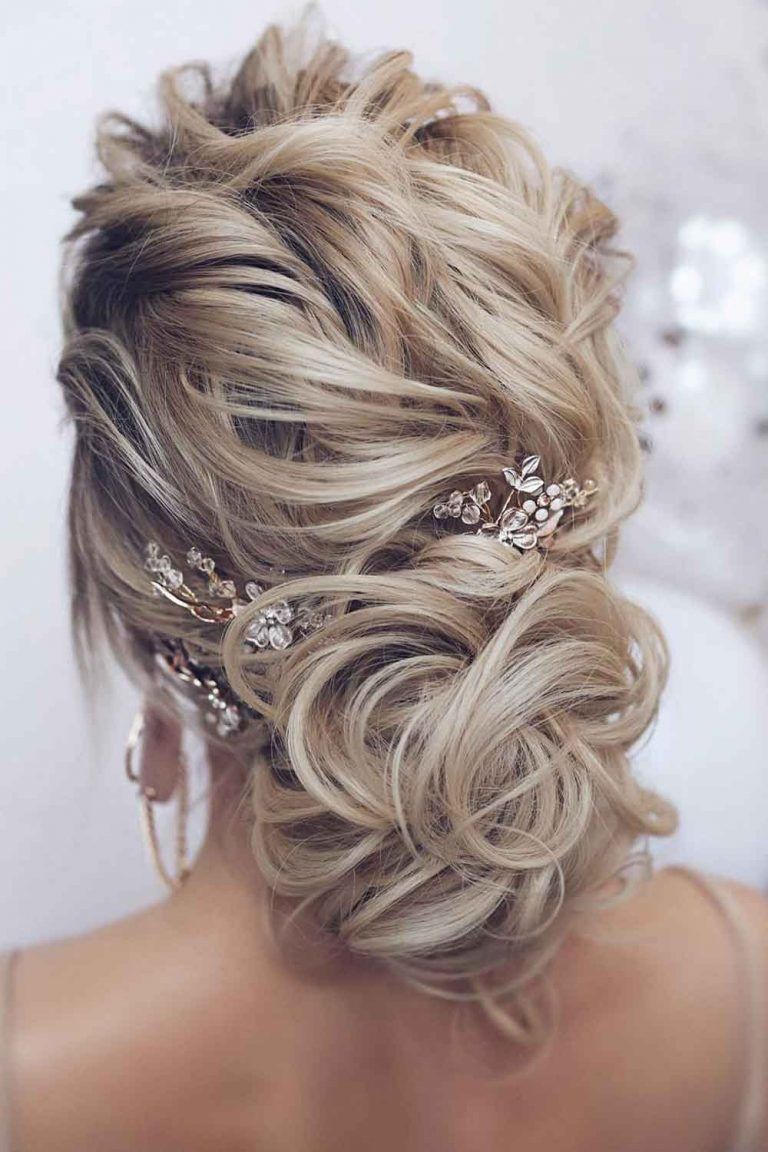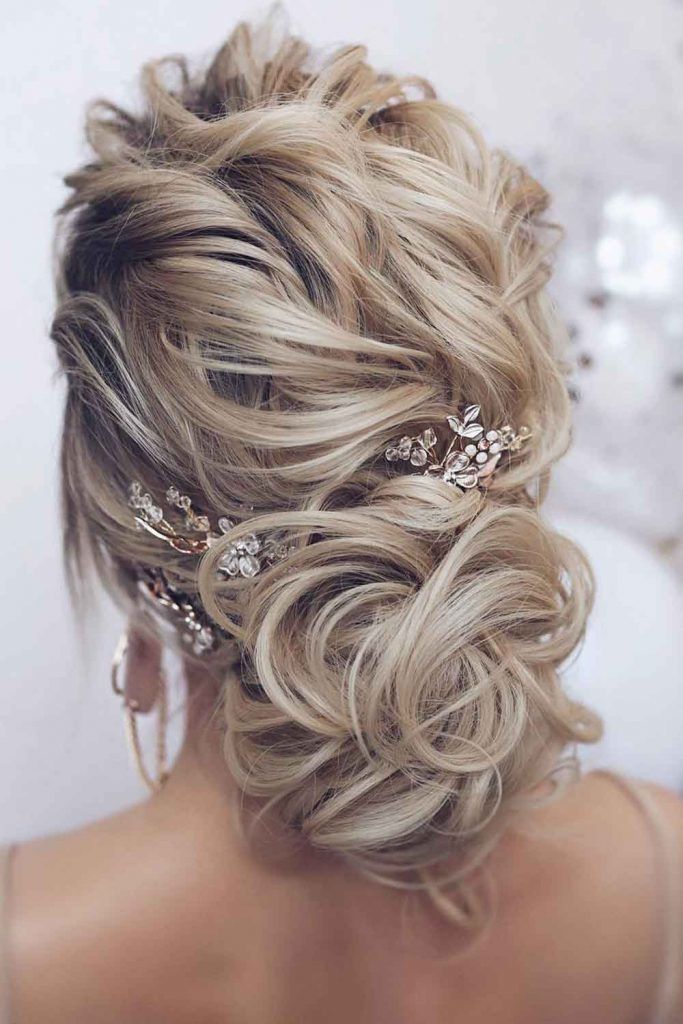 Credit photo: instagram.com/tonyastylist
Here's how amazing a chignon can look on curlier waves. And the approach to detail is what makes this look so special. Some of the waves are pulled so that they stand out from the rest of the locks, thus creating tons of movement. Should we mention the dimensional finish of highlighted strands?
Twisted Half-Updo Hairdo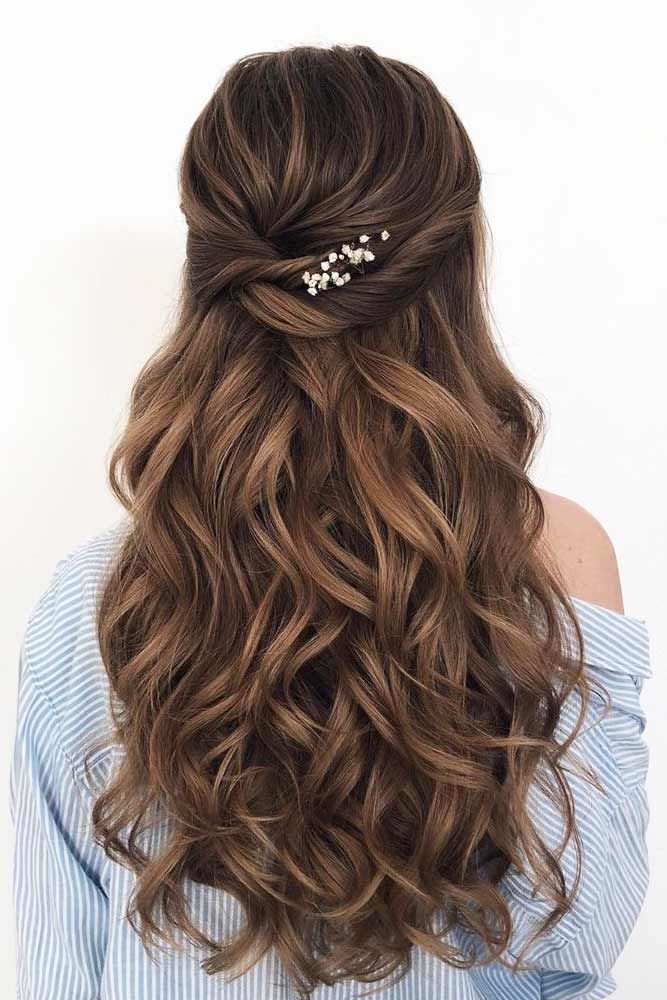 Credit photo: instagram.com/oksana_sergeeva_stilist
When you have long and defined waves kissing one another and falling on your back, you don't need to go too much with styling. A simple twist with a tiny accessory is a nice way to put everything together and make your look complete.
Frequently asked questions: 2a, 2b, 2c Textures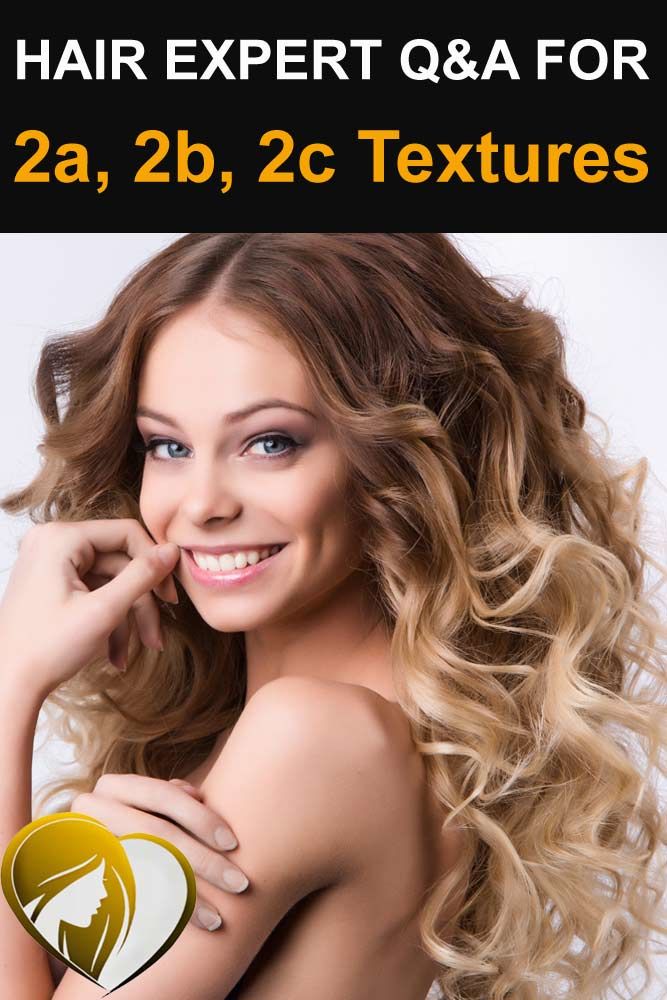 With so many types of waves and curls, no wonder if you come up with lots of questions. Some of them you can figure out when reading this post. However, sometimes it's hard to navigate through tons of new info. For that reason, our experts are here to answer some questions you've got left out, as well as sum up what you've just learned by answering popular questions.
What is type 2 wavy hair?
The type 2 wavy hair is a middle ground between straight and curly textures. If you have this type of texture, your waves are thin and fine, and they have a naturally loose, tousled texture. In general, the hair at the roots is pretty flat, but it gains more movement from the ears down.
Is wavy hair considered curly?
Even though sometimes waves and curls may look pretty much alike, they're totally different textures. In fact, wavy hair is a type of curly hair that splits into a range of sub-types, where loose loops are the subtlest sub-type and kinks are the most textured sub-type.
How can I make my wavy hair curly?
First of all, you need to make sure you work with products that perfectly match your curl type. Or, you can simply go with universal 2a, 2b, 2c products. Second, don't forget about the diffuser that comes with your blow-dryer: this attachment will help you enhance your wave pattern. To turn your waves into a thicker and curlier shape, condition your hair with oil-based products, and apply texturizing mousses before styling. Once you combine the right texturizing and hydrating products with diffusing, you will see your waves get curly.
Does a diffuser work on wavy hair?
A diffuser concentrates the heat and makes the airflow softer and gentler to the hair, diffusing the pressure of the air. As a result, it locks natural moisture in wavy hair, leaving it frizz-free and super defined. Therefore, a diffuser is a must on your way to the right 2a, 2b, 2c routine.
What brush should I use for wavy hair?
For wavy hair, it's very important to keep away from frizz while keeping the waves even. Consequently, you should consider detangling wide-tooth combs. While dealing with tangles and knots, such brushes don't rip or tug the hair, which is a win for 2a, 2b, and 2c hair.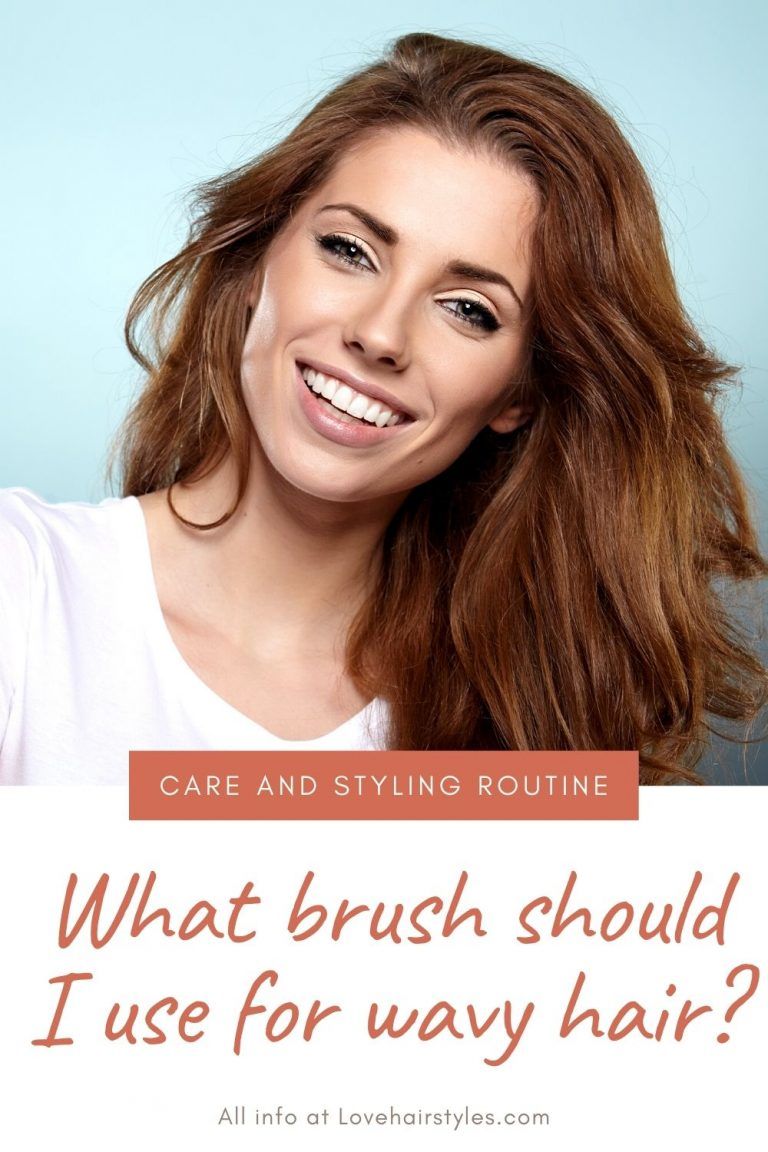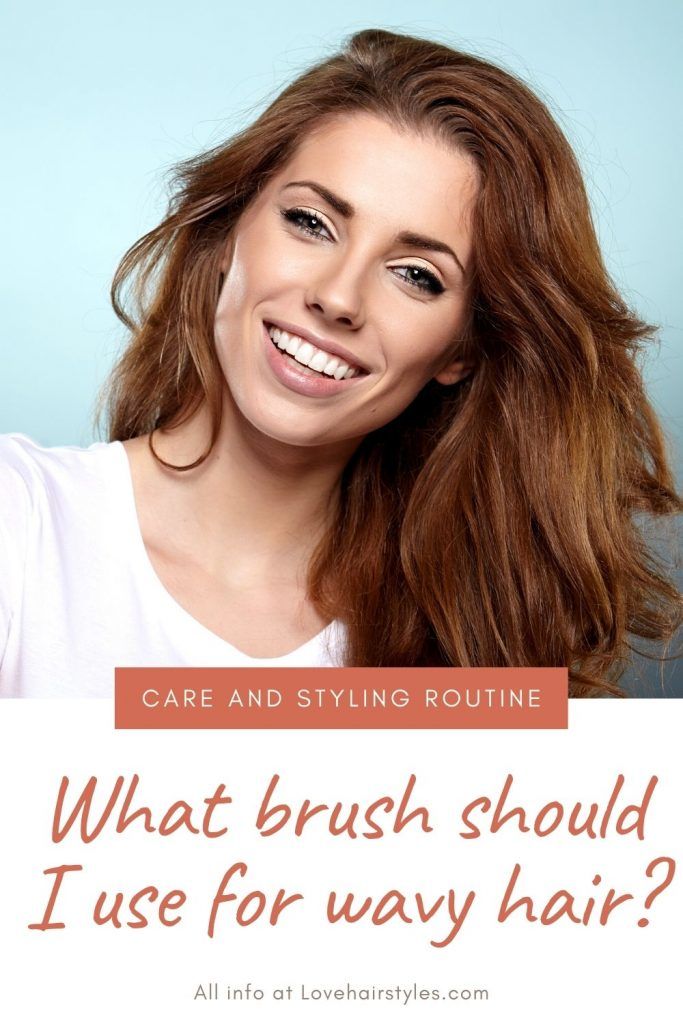 3 Ways to Get the Most of Your Texture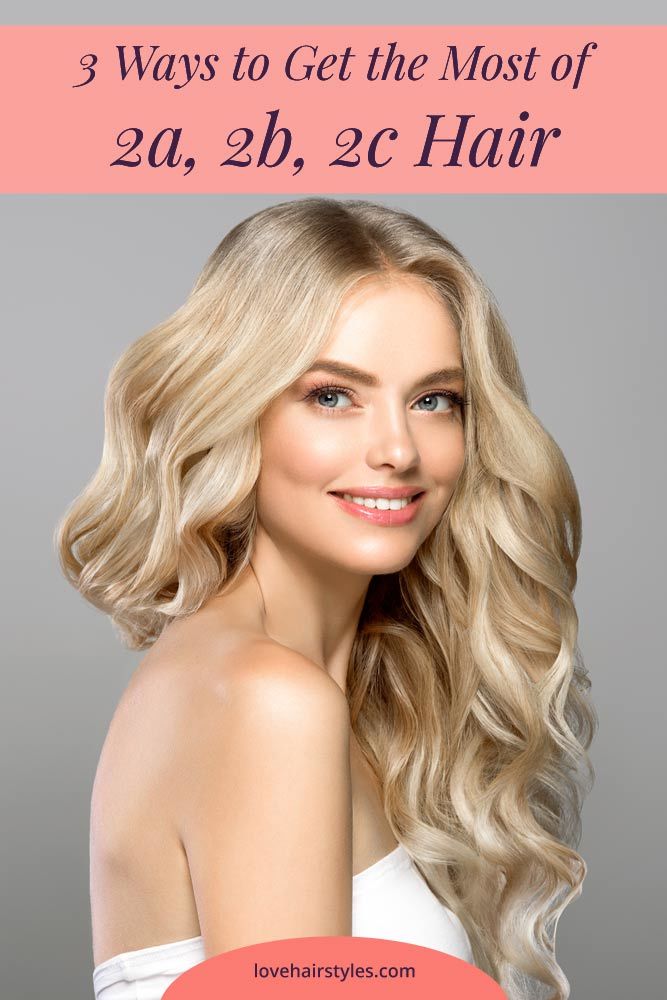 Whether you are blessed with the funky 2c hair type or you catch people's eyes with your slightly wavy 2a pattern, there's one question that women with textured locks ask themselves all the time: how can I make my wavy hair look good? Although every wave type needs a special, individual approach, there are some basic care principles that can apply to anything from 2a to 2c. Below, you're going to see professional basics and care tips that will show you how to reveal the best version of your texture.
Products & Application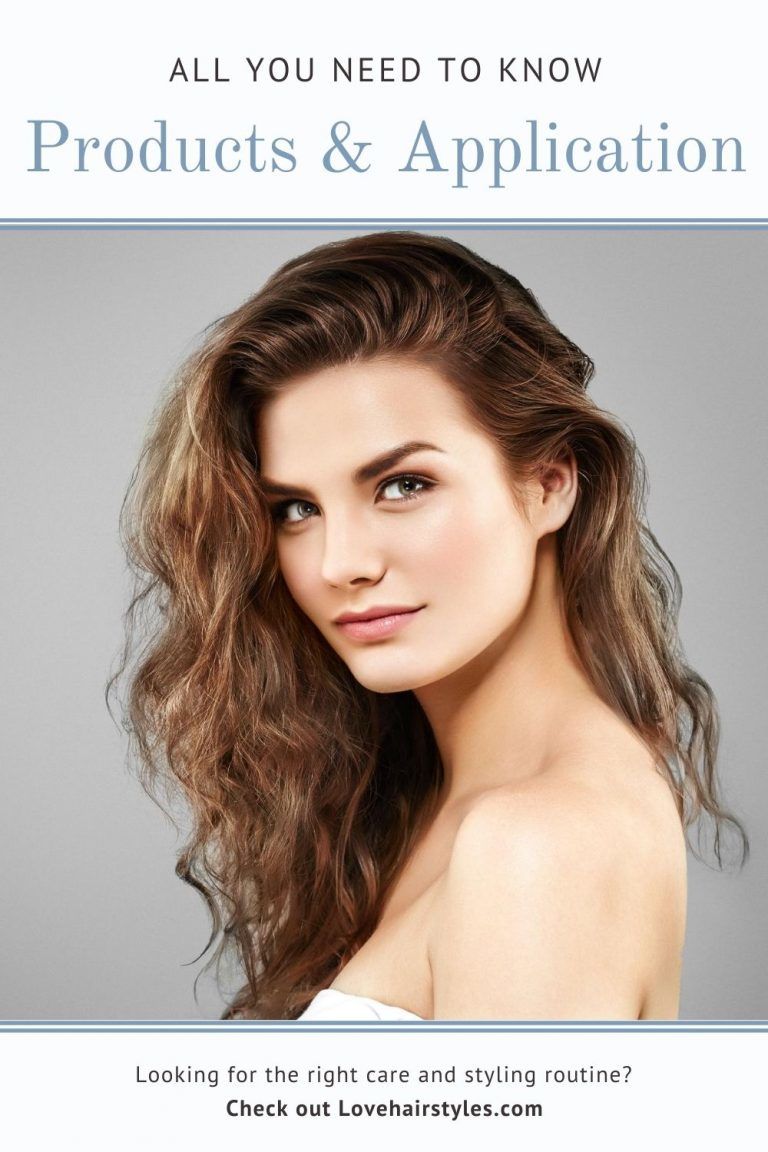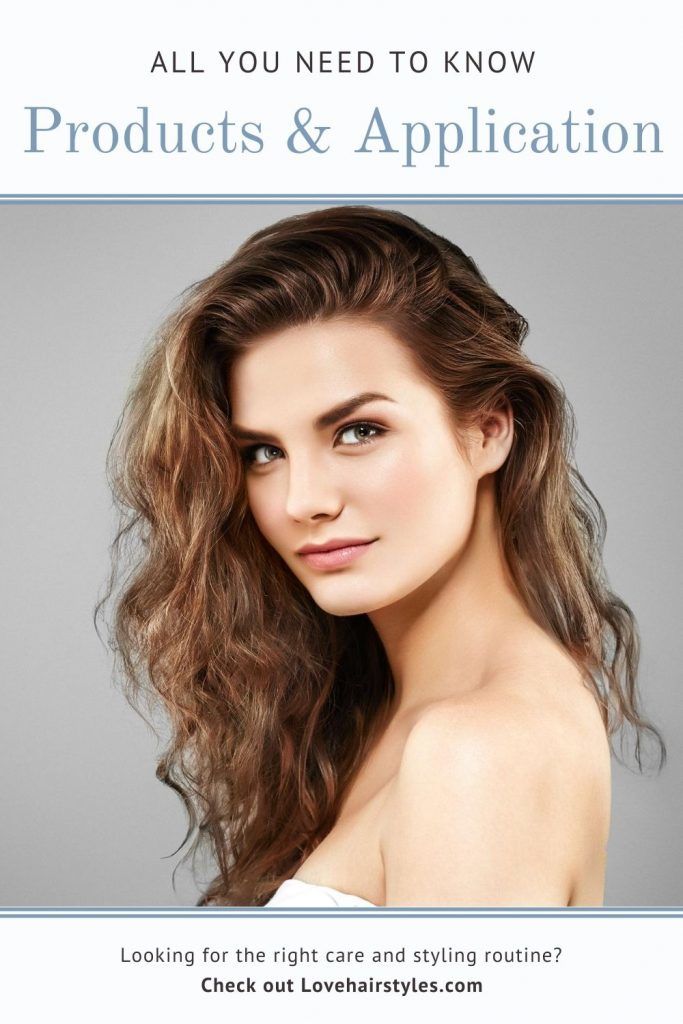 Wash your hair with the right shampoo. It's no secret that wavy and curly hair is prone to frizz and dryness. Therefore, you should wash your hair with a mild, gentle shampoo, as harsh ones can make things worse. It's better to go with sulfate-free hydrating products so as not to strip oils from your hair. Remember: the lack of natural oils can cause frizz.
Condition your locks regularly. Conditioners are musts when it comes to hair that needs to be hydrated most of the time. However, you should pick a product with a lightweight texture that won't outweigh your locks. You won't go wrong with conditioners designed to fight frizz in curly and wavy hair, though.
Towel dry your hair right. It's very important to pat your hair with a towel instead of vigorously rubbing it. By patting and slightly scrunching your locks, the towel will soak up excess water without causing much frizz. Also, you can wrap a towel around your hair, and leave it for a couple of minutes to remove excess water. Make sure that the hair is slightly damp after towel drying.
A soft cloth made of gentle fabric or microfiber towel will be the best choice for safe towel-drying.
Don't brush your wet hair. In fact, this rule applies to all hair types. If you want to get rid of tangles and knots, you should brush your hair before washing and conditioning it. Otherwise, you will ruin your wave or curl pattern, and will probably lose some hairs because of wet brushing. If you still notice knots after washing and conditioning, you can remove them by slightly brushing your towel-dried hair with a wide-tooth comb.
Use leave-in conditioners. Leave-in treatments are a fantastic helping hand that should be a part of your hair care routine for their moisturizing properties. Such products provide long-lasting hydration to dry hair, protecting it from damage and making it look shinier. If you have fine hair, it's better to replace regular conditioners with leave-ins completely, as they're lighter and hence won't weigh your locks down.
Leave-in conditioners are the best heat-protectants for 2a, 2b, 2c hair types.
Treat your locks with serum. Oil-based serums are an irreplaceable addition to daily hydration of your waves or curls. Apart from making your hair shiny throughout the day, serums also protect you from frizz. Before applying the product to your hair, rub your hands together to distribute it evenly. When applying, start at the ends, and then gradually work your way to the mid shafts.
A pea-sized amount of serum is enough to protect and hydrate 2a, 2b, 2c hair textures.
Define curls with mousse. Today, nothing adds the desired curl control better than mousses. We recommend you to search for mousses with flexible polymers in their composition; such products will give you a defined and touchable finish.
Use dry shampoo. Despite many misconceptions, dry shampoo is meant not only for those who'd like to skip a wash. As a matter of fact, you can use this product to boost volume in your hair, which is great for wavy hair. At the same time, you can refresh the roots of your waves or curls without committing to an extra wash. And last but not least, dry shampoos absorb buildup from leave-ins and styling products.
Enhance your pattern with salt sprays. If you have wavy hair, you can get the trendy hot beachy look with just a bottle of salt spray. This product enhances your natural hair pattern, accentuating every single wave, and adding more bounce to them. To get the best result, air dry your hair in a braid and then spritz it with some spray when it's slightly damp.
Finish your waves with a paste or pomade. Thick waves like in 2c hair type need some more support in terms of moisture, and this is where pomades and pastes should come in. This type of styling product is very concentrated, so you should apply not more than a dime-sized amount.
Apply a paste of pomade to your hair when it's completely dry, using it as a finishing touch.
Use Your Diffuser Well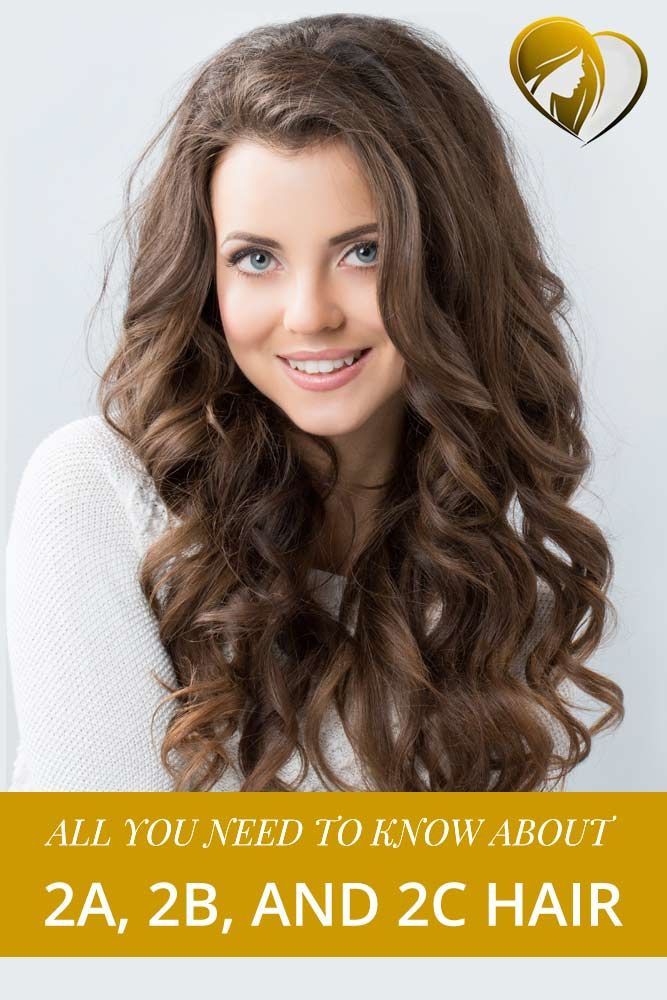 Choose a good attachment. Most hair dryers come with a couple of attachments, and a bell-shaped one with many holes will be your go-to for wavy and curly looks. While flat nozzle attachments are used for straight and polished looks, diffusers accentuate waves, gently drying them without pulling the cuticle.
If your dryer doesn't come with a diffuser, you can purchase a universal one that can adjust to any hairdryer. Also, we recommend you to look for diffusers that have many finger-like plastic pieces around the holes: they help to scrunch hair.
Check if the diffuser blows softly. Once you attach a diffuser to your hair dryer, you will see the airflow change to a softer mode. If it happens when you put on the attachment, you've got a good tool for styling. But, if the air blows as strongly as if you didn't attach a diffuser, such an attachment will have no use. The point is that when the airflow is softer, it contains your cuticles and prevents frizz.
Diffuse the hair in an upward motion. When drying your hair with a diffuser, no matter if you have 2a, 2b or 2c hair, you should always start from the ends. In this way, you will cut down on the weight that pulls your hair straight. Tilt your head upside down or to one side and scrunch it with a diffuser, holding it at a slight angle.
Keep in mind that you mustn't point a diffuser directly up the hair shaft so as not to cause frizz.
Massage your hair when drying. Massaging your scalp while drying can give you a voluminous look as a result. If your diffuser has plastic pieces over the holes, place it to your scalp and massage in circles. Not only will it give as many waves as possible, but it will also keep up with the lift in the roots. If your attachment doesn't feature those plastic elements, you can massage the head with your fingertips, clawing your hand over the diffuser.
Use a cool shot button. A blast of cool air is the most important finishing touch in wavy and curly looks. Most blowdryers have several temperature control settings that can't do without a cool shot button. When your waves are dry, lock the style and smooth the cuticles with some cool air.
Do some touch-ups. Sometimes your wave pattern may come out inconsistent after diffusing the hair. If that happens, you can work on loose or flat pieces with a curling wand or a flat iron. To recreate your natural wave texture, wrap your hair around the curling rod until you achieve the needed look.
Air Dry Your Hair The Right Way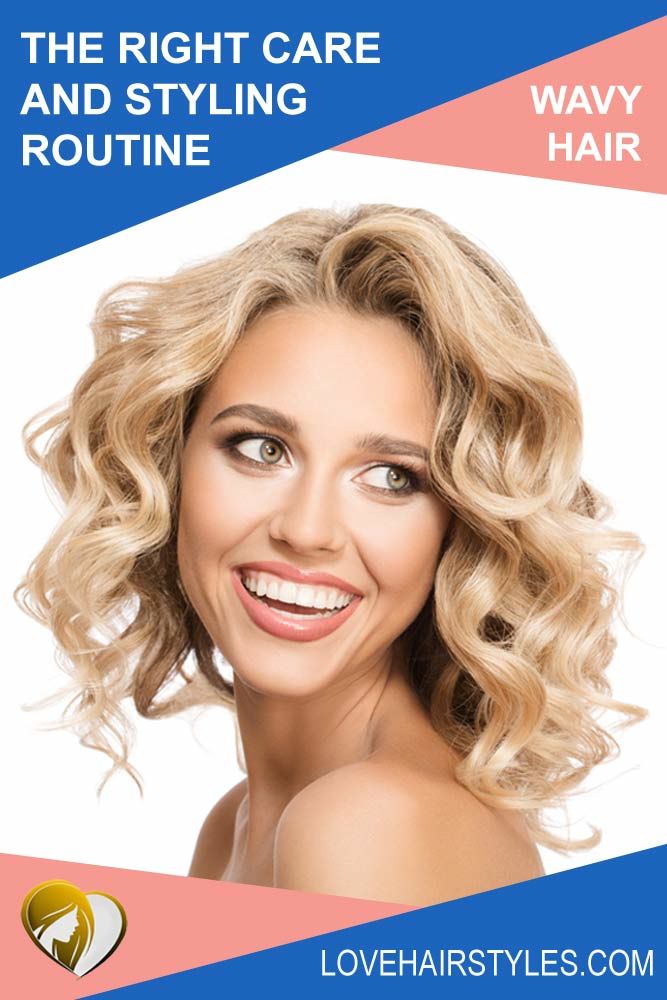 Wrap and twist your locks around fingers. There's a fantastic way to set and enhance your texture without using heat. To do so, gently twist all of your hair, creating long of inch-thick twists throughout the length. The twists will spring up soon, so you can scrunch them afterward. They will also slightly loosen up as the hair dries, however, they won't unravel completely.
When the twists are completely dry, tousle them with a wide-tooth comb.
Braid your hair. For 2a, 2b, 2c hair textures, braids work not only as a hairstyle but also as a heatless overnight styling method. First off, create a big loose braid out of your locks. Then, turn it into a bun, clipping it below the crown to add some lift. In the morning, ensure that the hair is completely dry before taking the braid down.
Your hair may get a bit frizzy because of the friction, but that's not a big deal: just spritz it with some conditioning and hydrating product or apply styling cream.
Create buns. Sleeping with high buns is another easy way to enhance your waves with a cute loose finish. By the way, this method also works for 2a, 2b, 2c hair types. Start by dividing your wet hair into four equal sections. Next, twist each section, and wrap it around the base to create a bun. Secure the style with large u-shaped pins, as regular hair elastics leave flat marks on the hair.
Unravel the buns only when they're completely dry. If they're still wet in the morning, wait a little longer.
Tuck your locks behind your ears. If you want to work on the waves on the front, you can tuck your hair behind your ears. To set the wave, place flat metal clips above your ears. When your hair dries, remove the clips and enjoy the movement in your front waves.
Separate your waves. Wavy hair looks best when it's loose and tousled. Once your hair dries, take a wide-tooth comb, and start picking areas that look too defined against the rest of the locks. Or, you can use your fingers instead. Whatever way you choose, the point is to create a consistent loose texture.
Spectacular 2a-2b-2c Hairstyles Ideas
Priyanka Chopra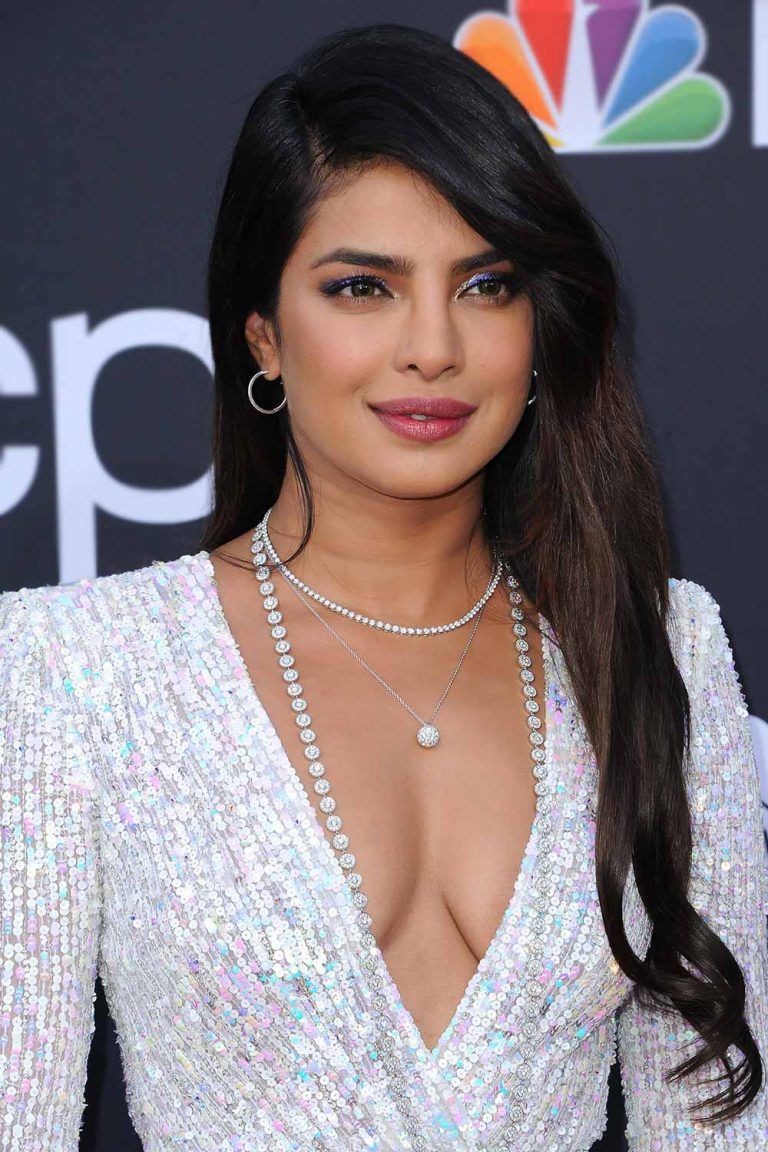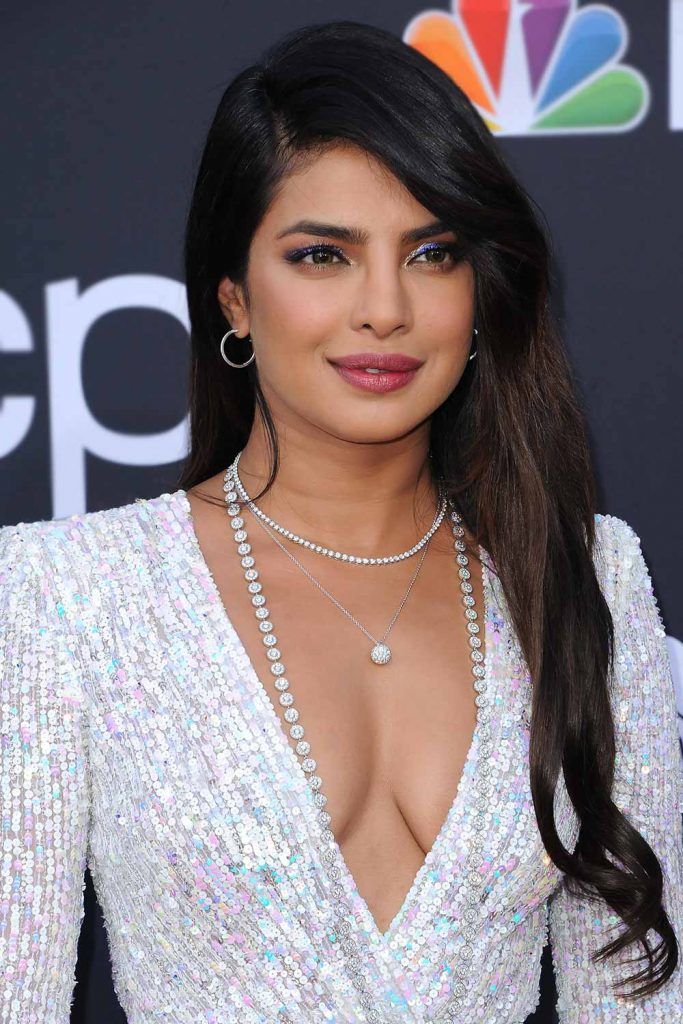 Credit photo: Tinseltown/Shutterstock
Zendaya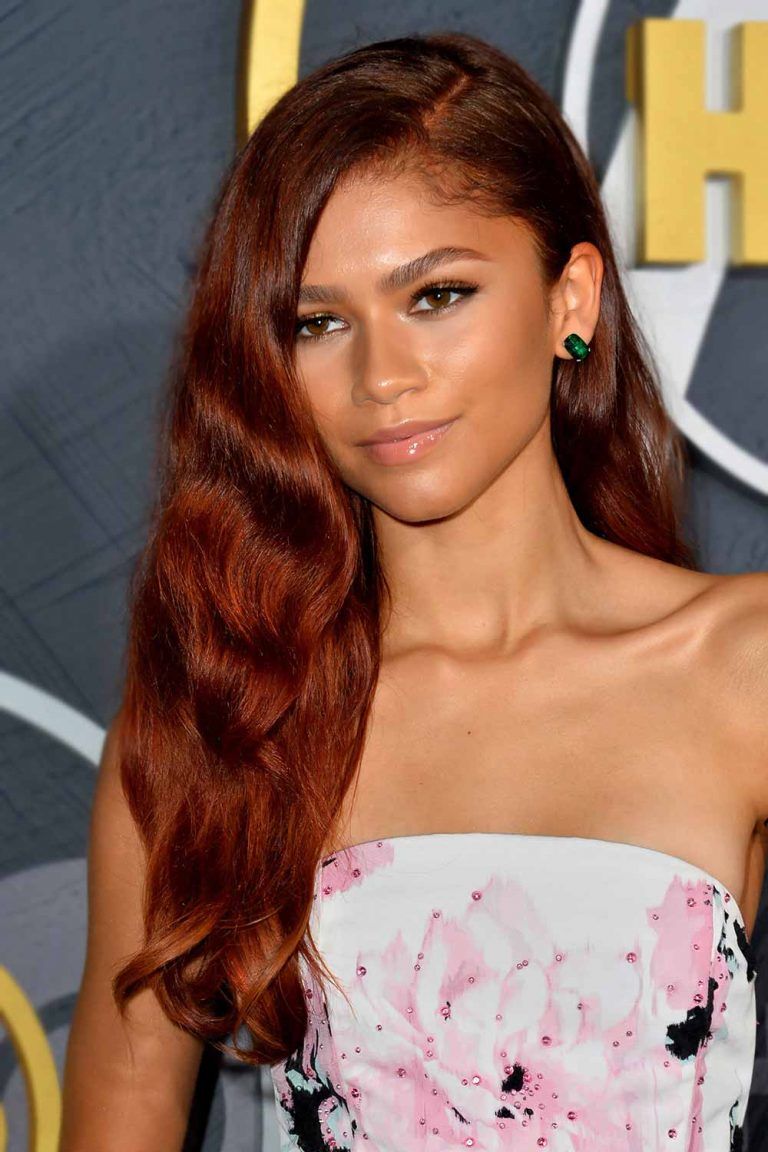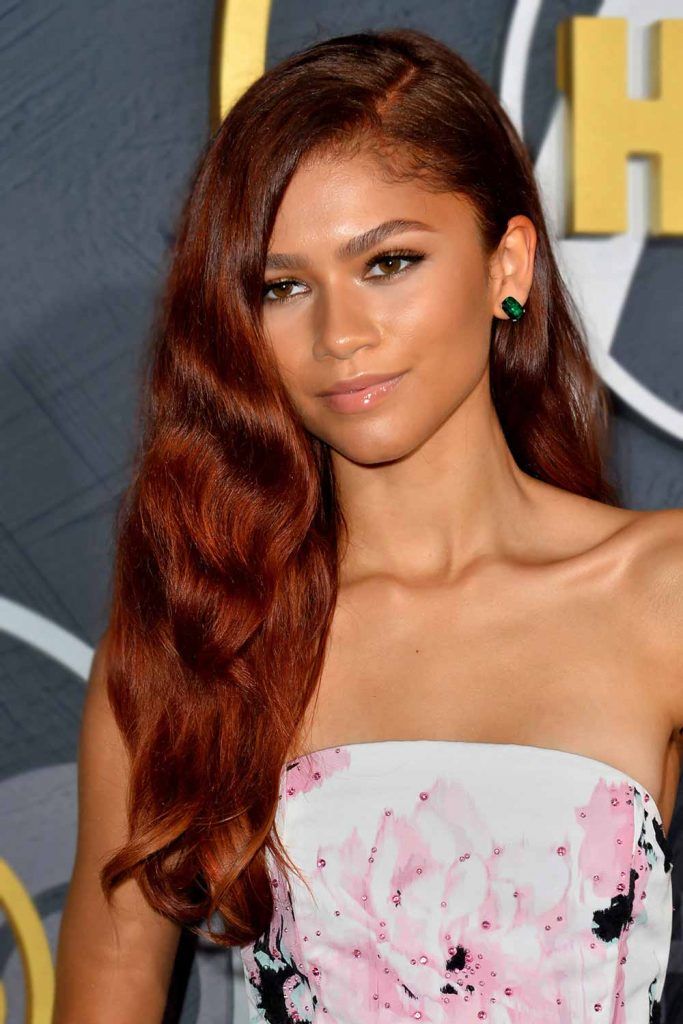 Credit photo: Featureflash Photo Agency/Shutterstock
Salma Hayek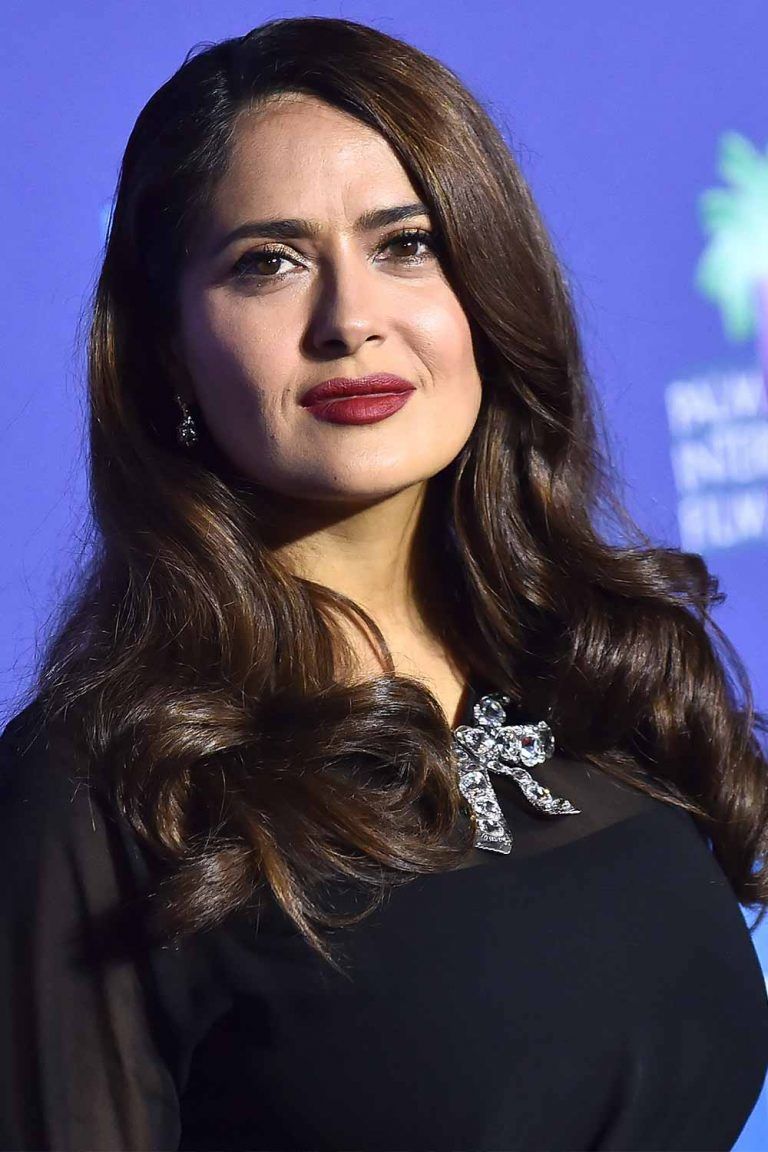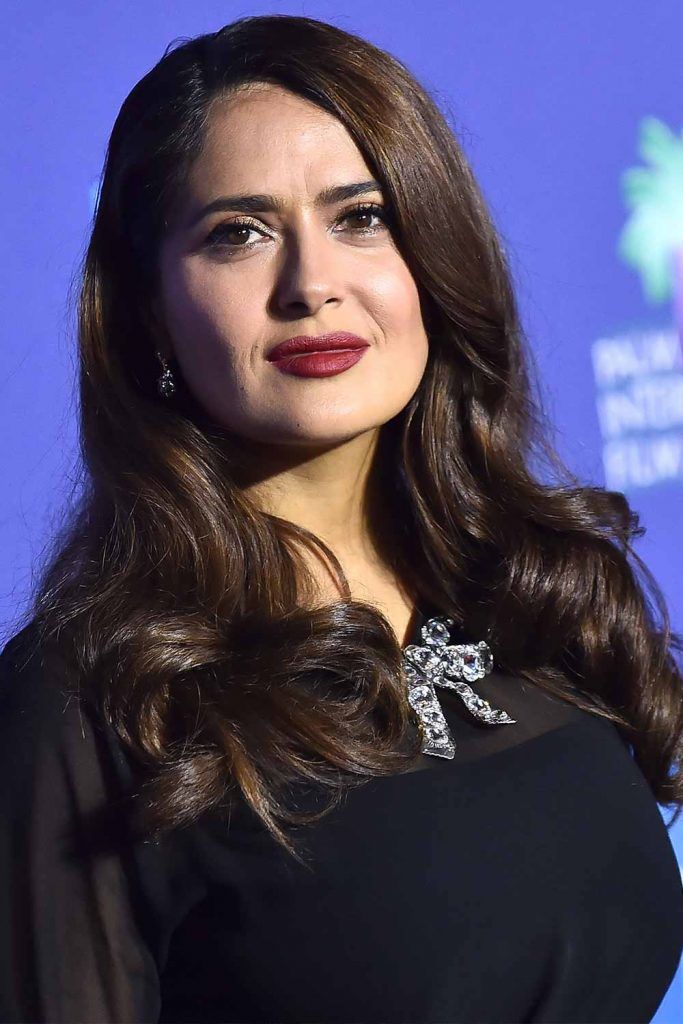 Credit photo: DFree/Shutterstock
Gigi Hadid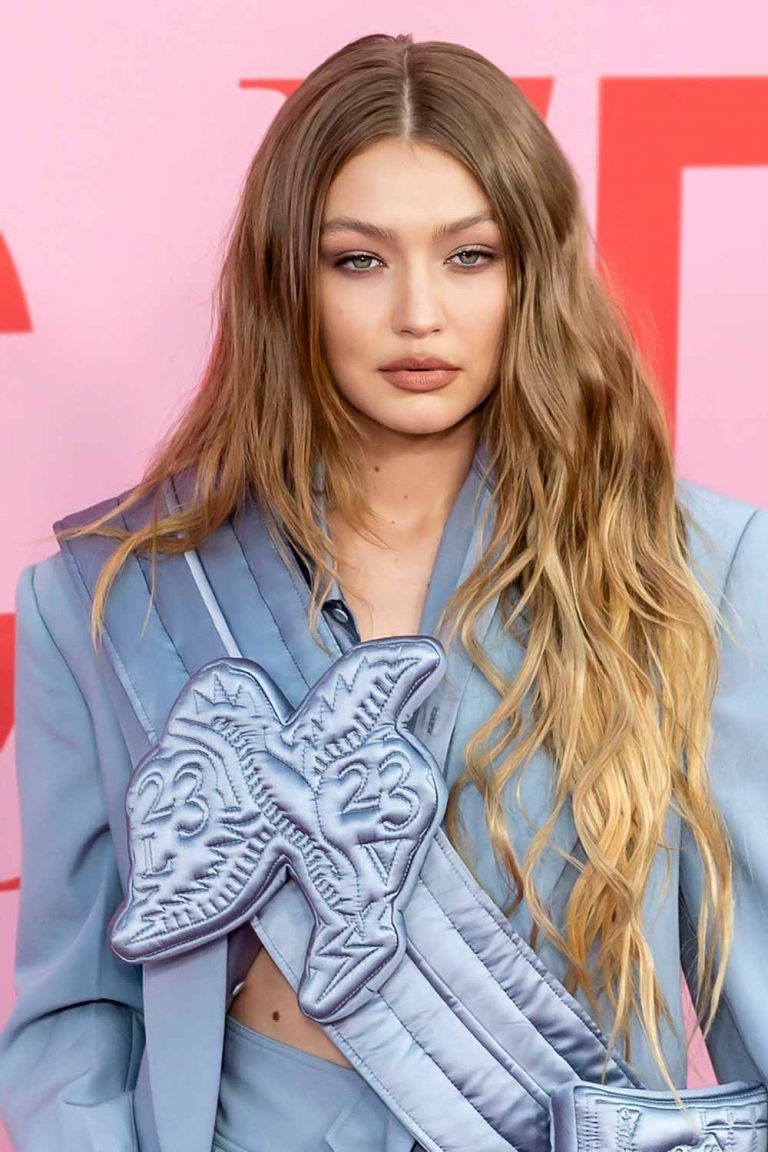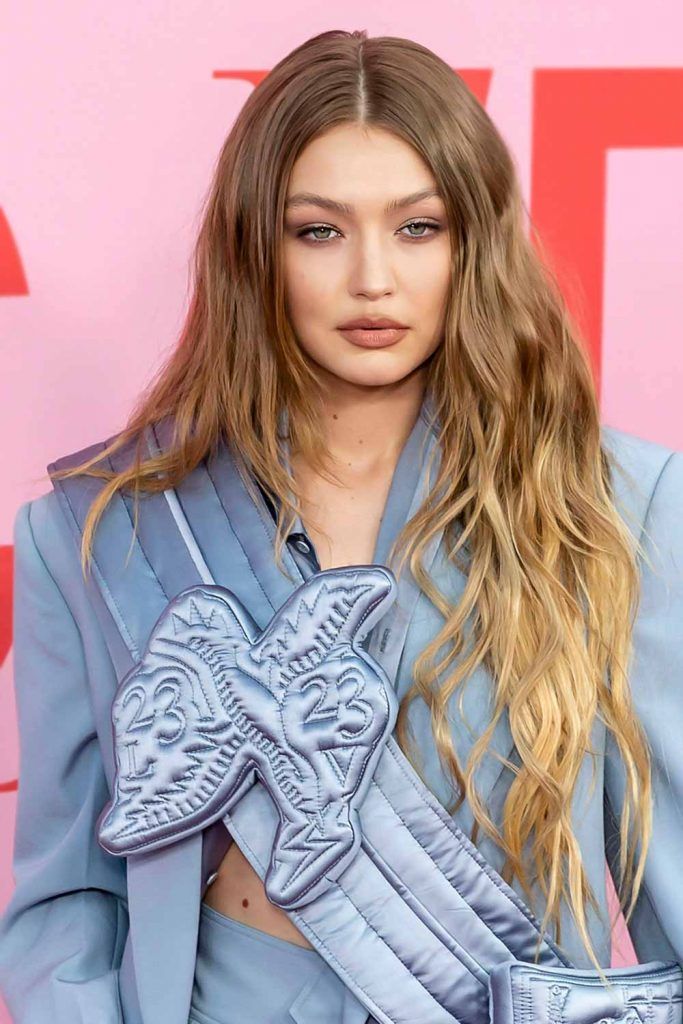 Credit photo: Ovidiu Hrubaru/Shutterstock
Rita Ora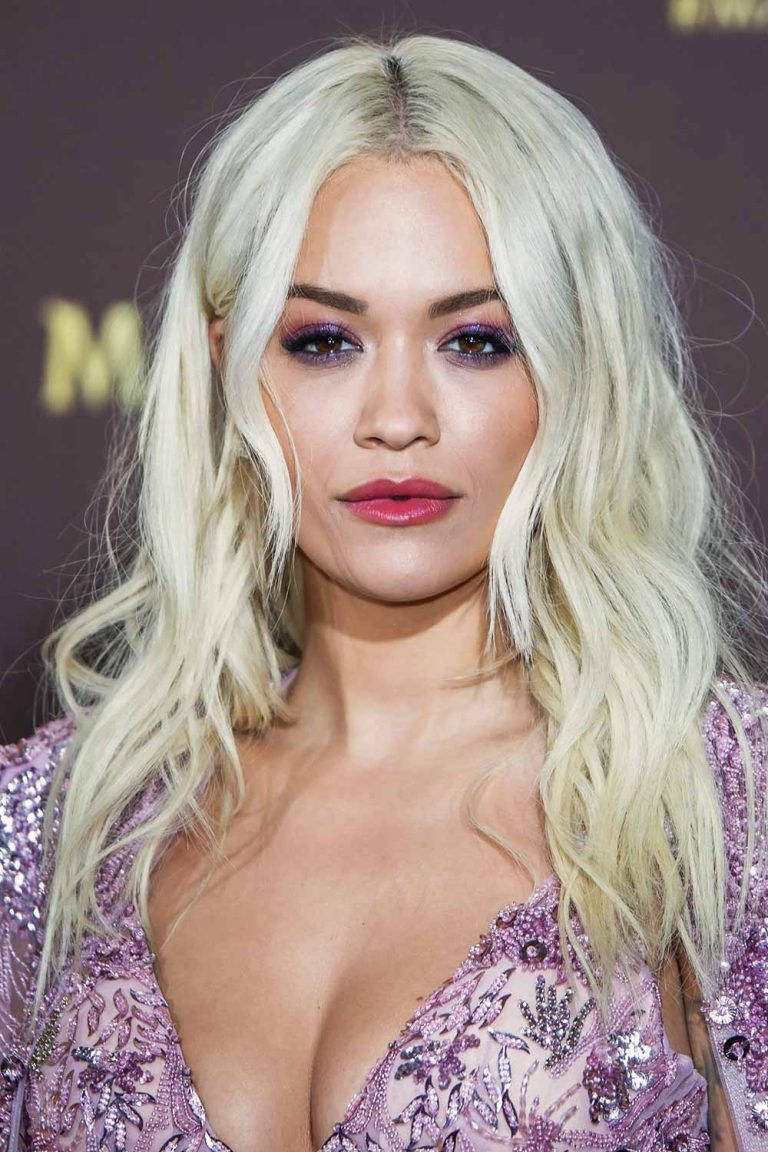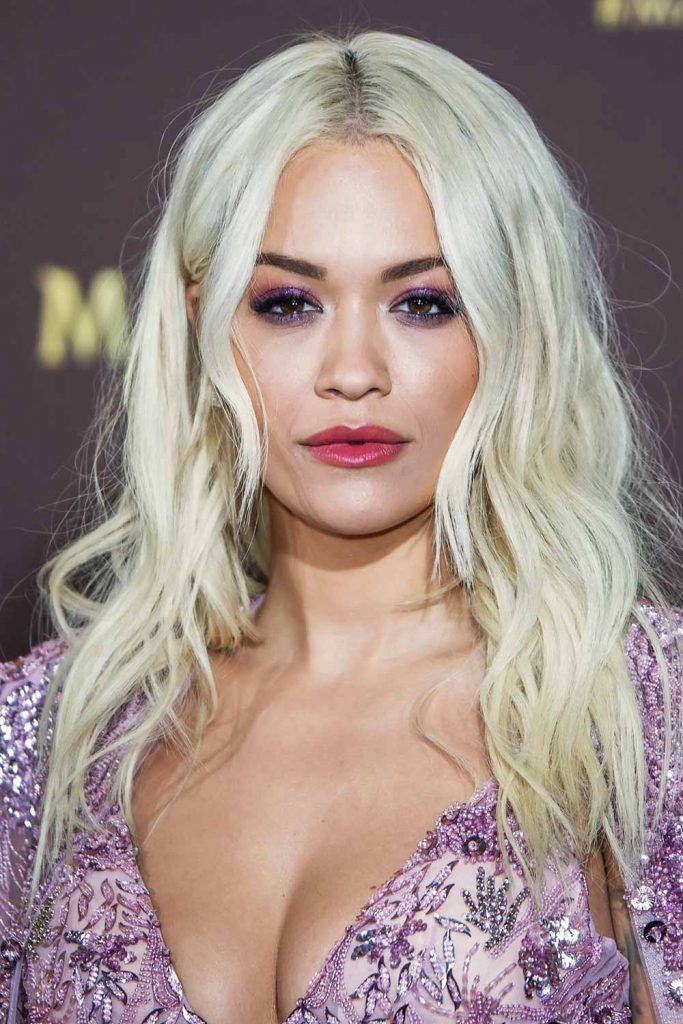 Credit photo: Yacinefort/Shutterstock
Kim Kardashian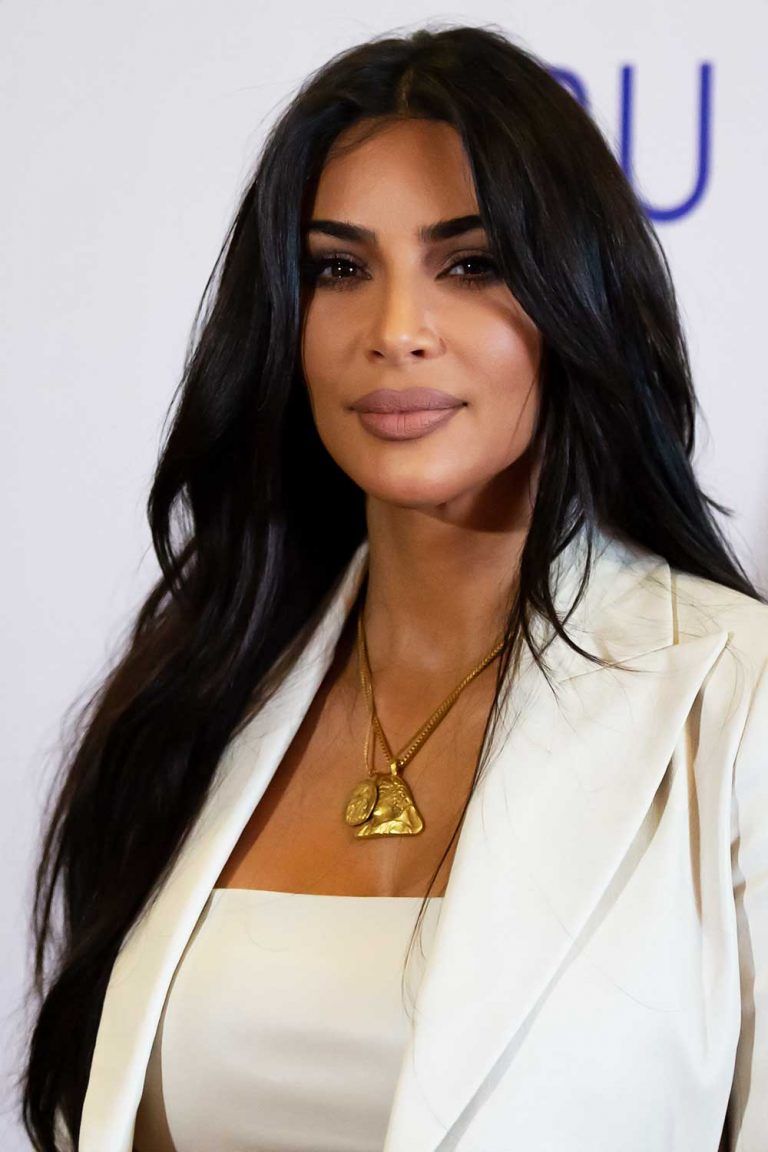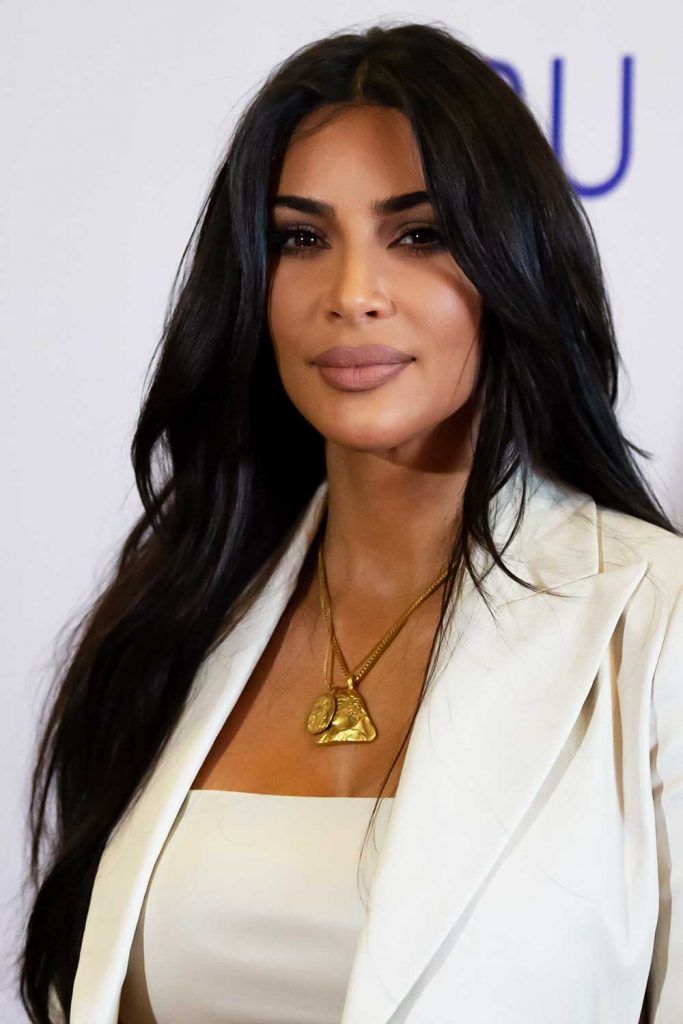 Credit photo: Asatur Yesayants/Shutterstock
Vanessa Hudgens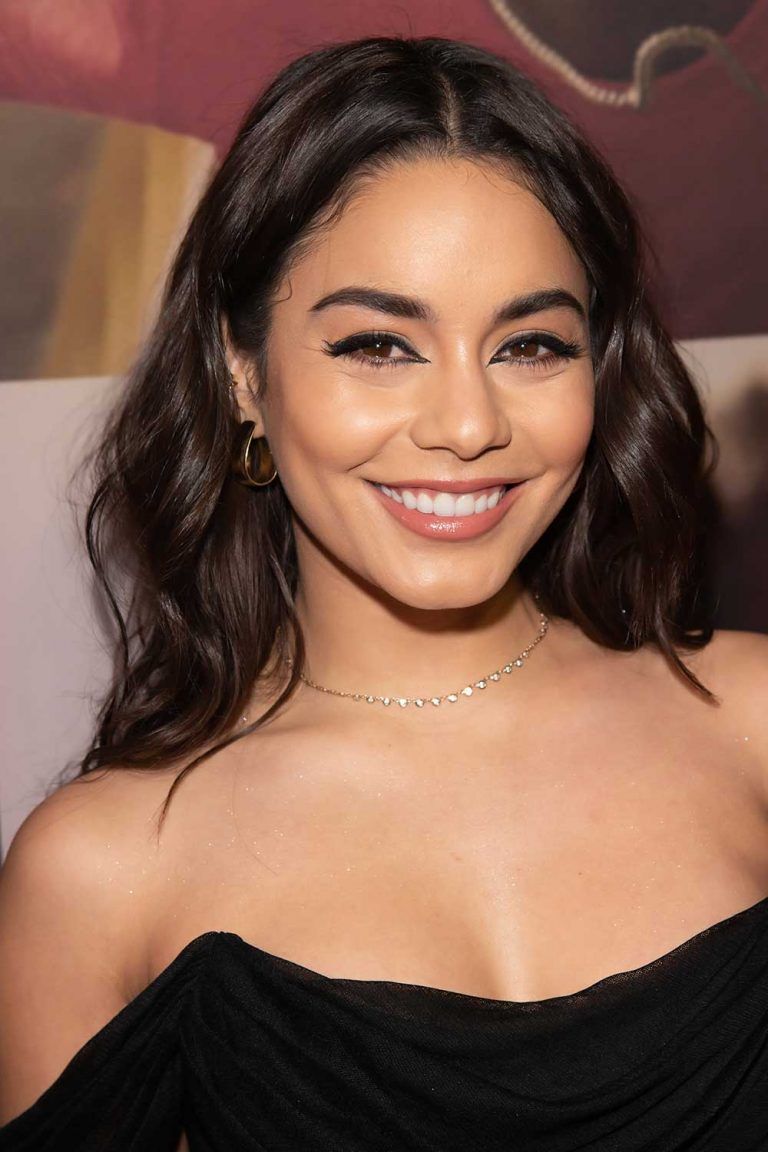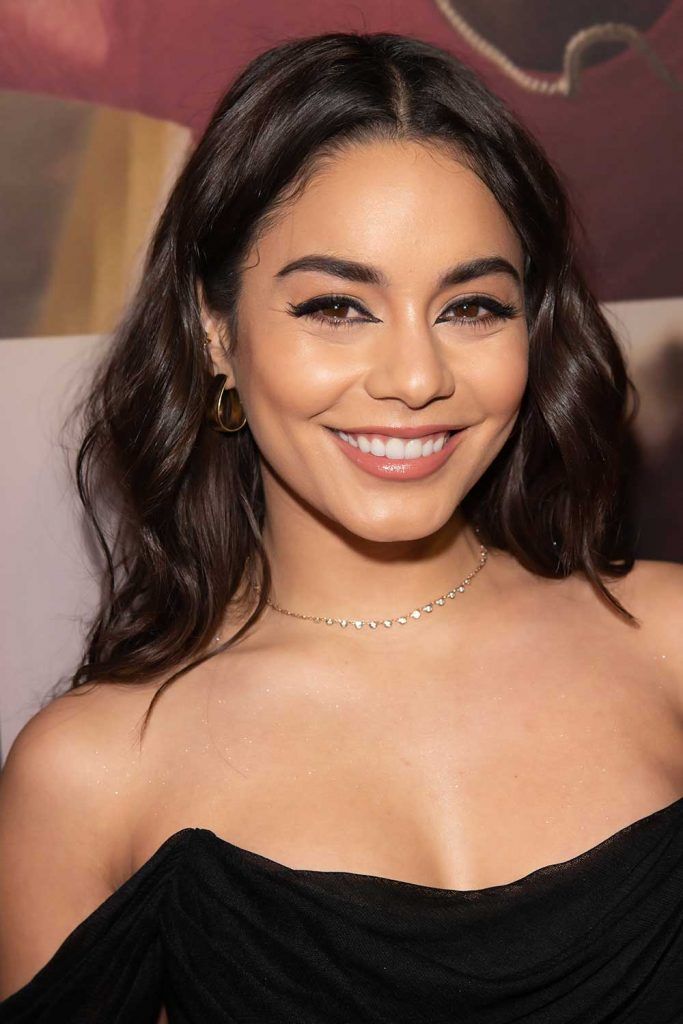 Credit photo: Ron Adar/Shutterstock
Camila Cabello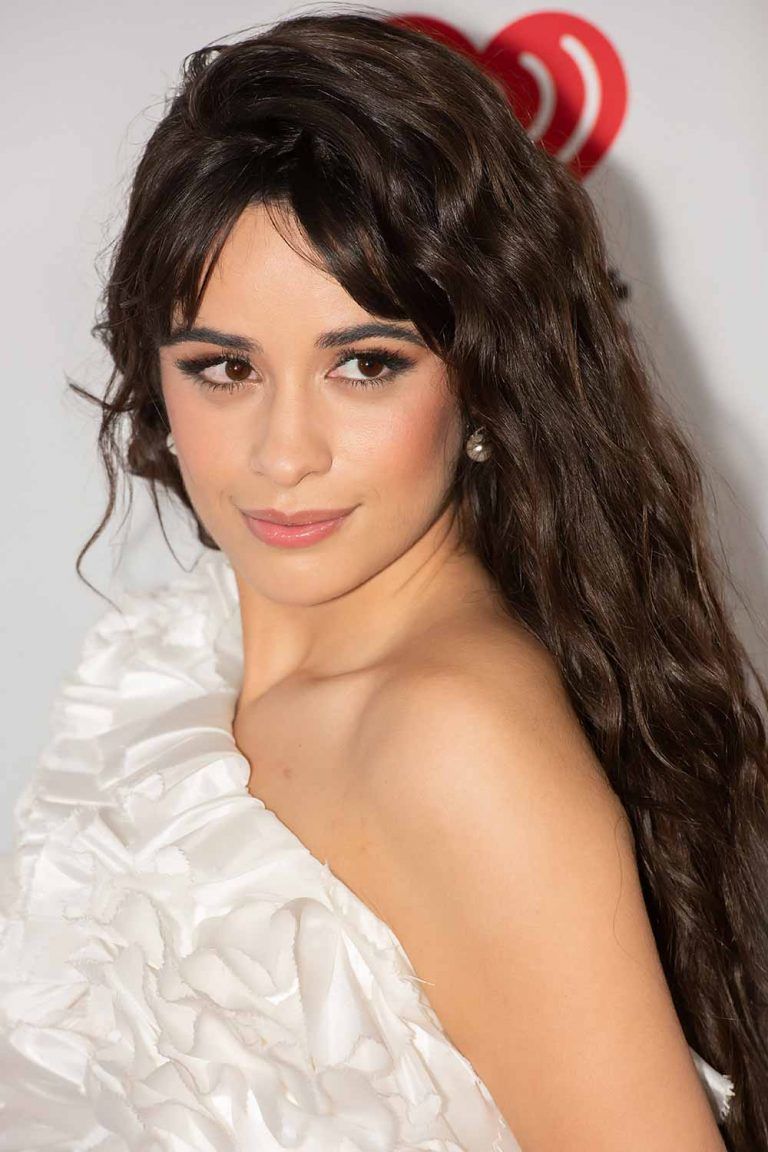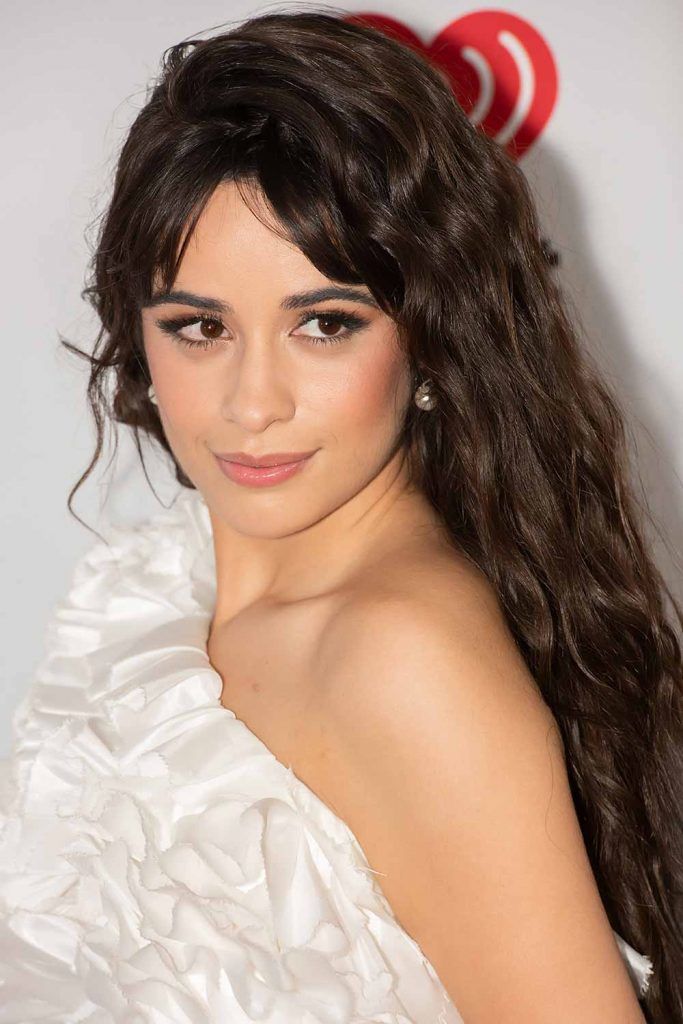 Credit photo: Silvia Elizabeth Pangaro/Shutterstock
Tori Kelly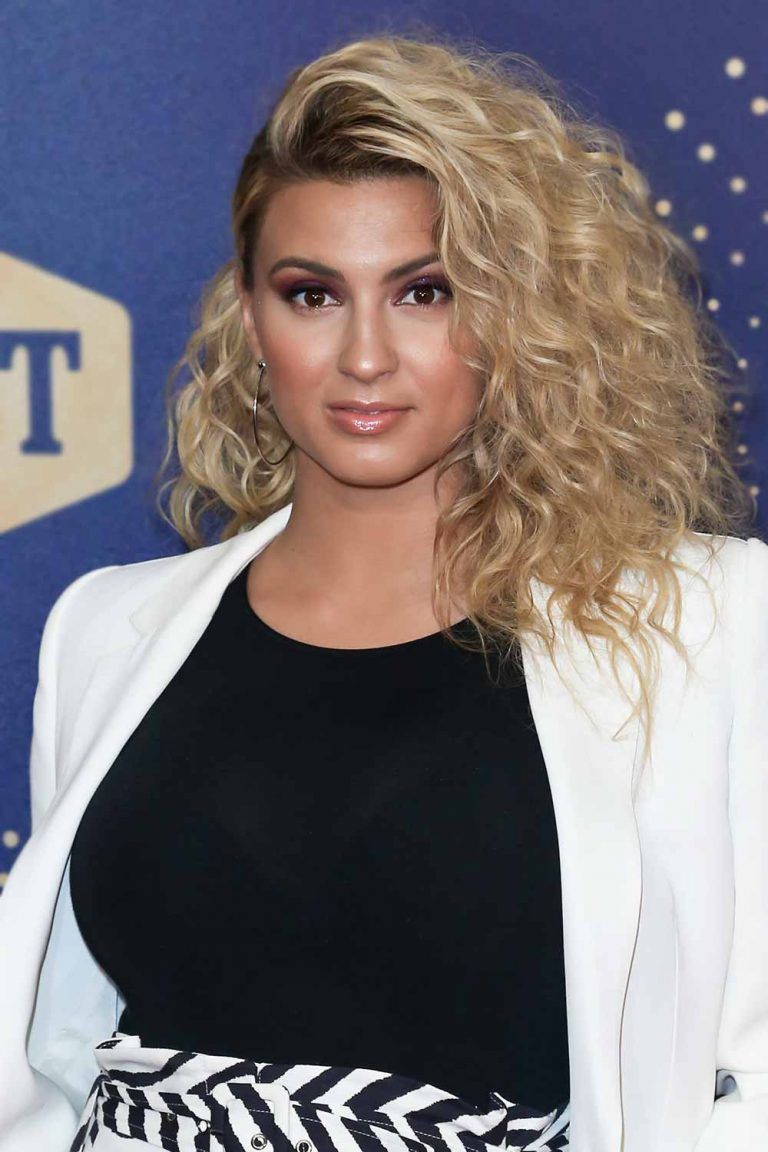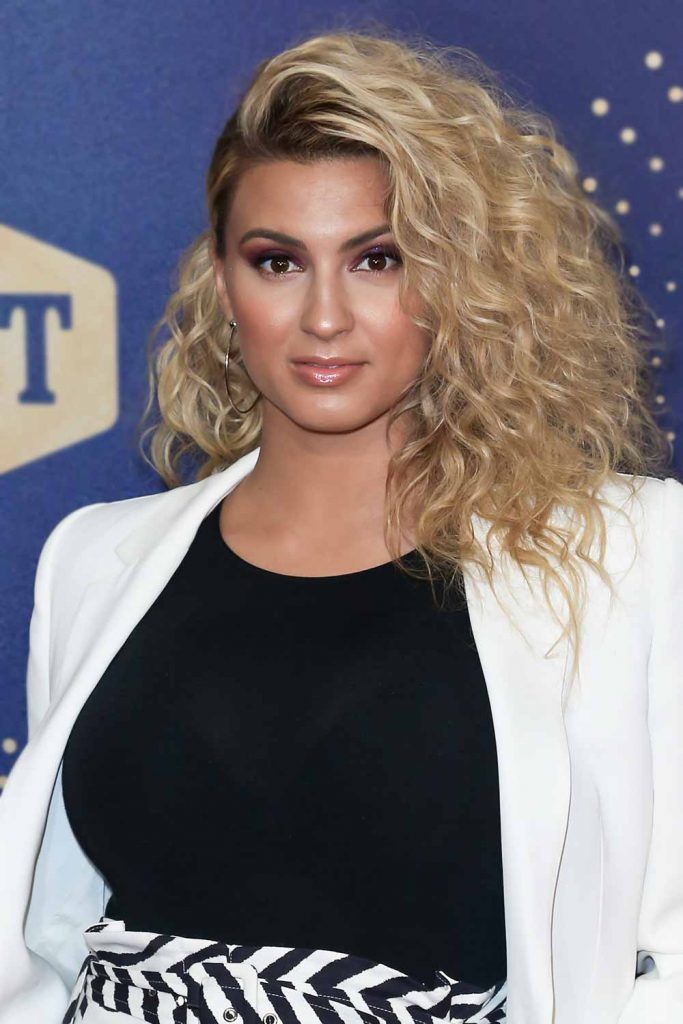 Credit photo: Debby Wong/Shutterstock
Arizona Muse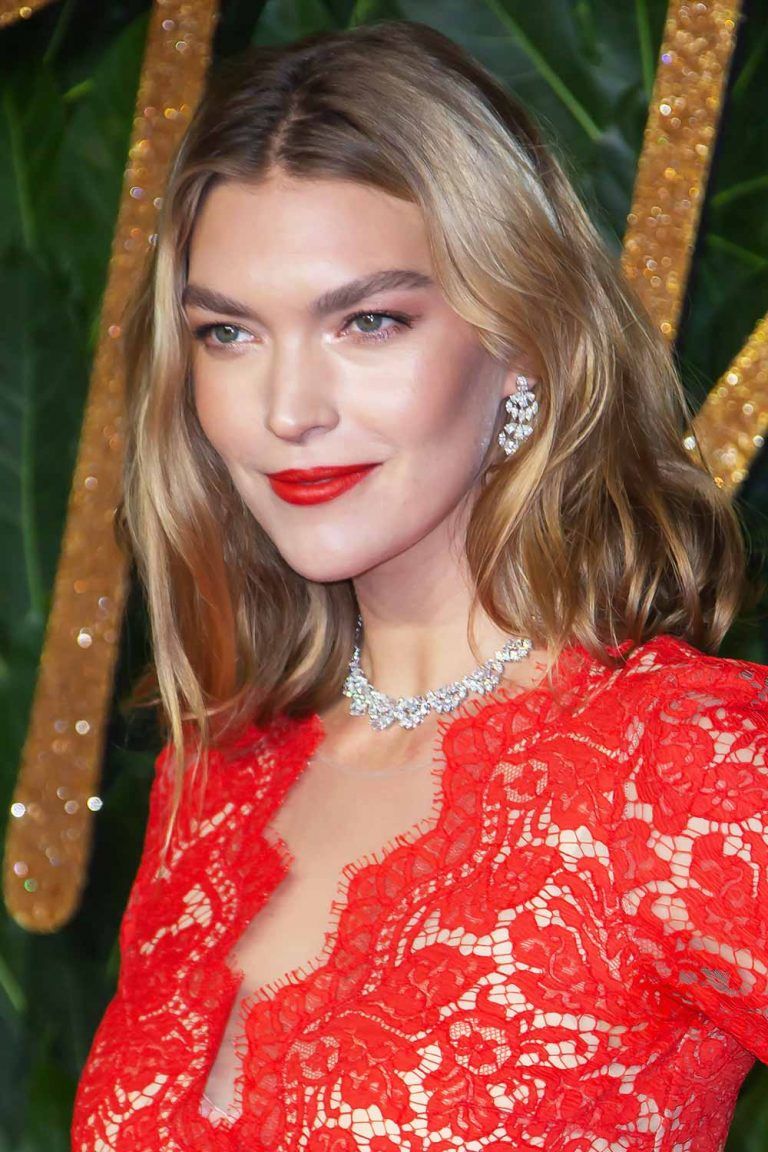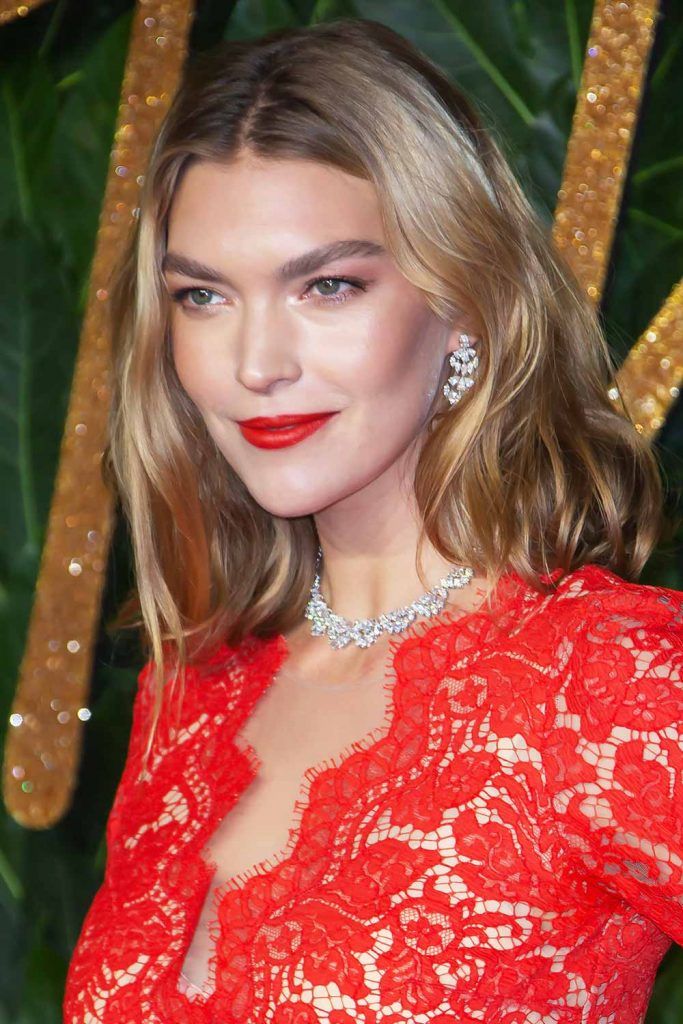 Credit photo: BAKOUNINE/Shutterstock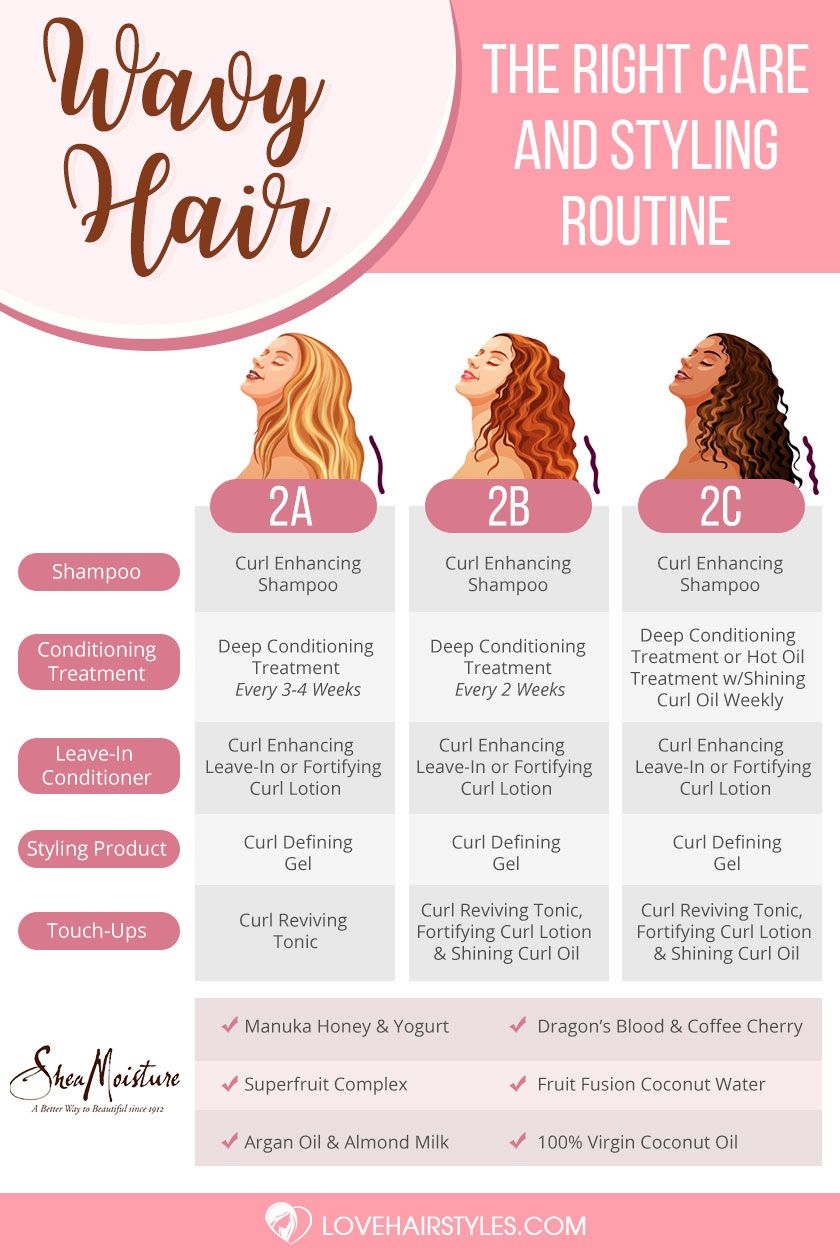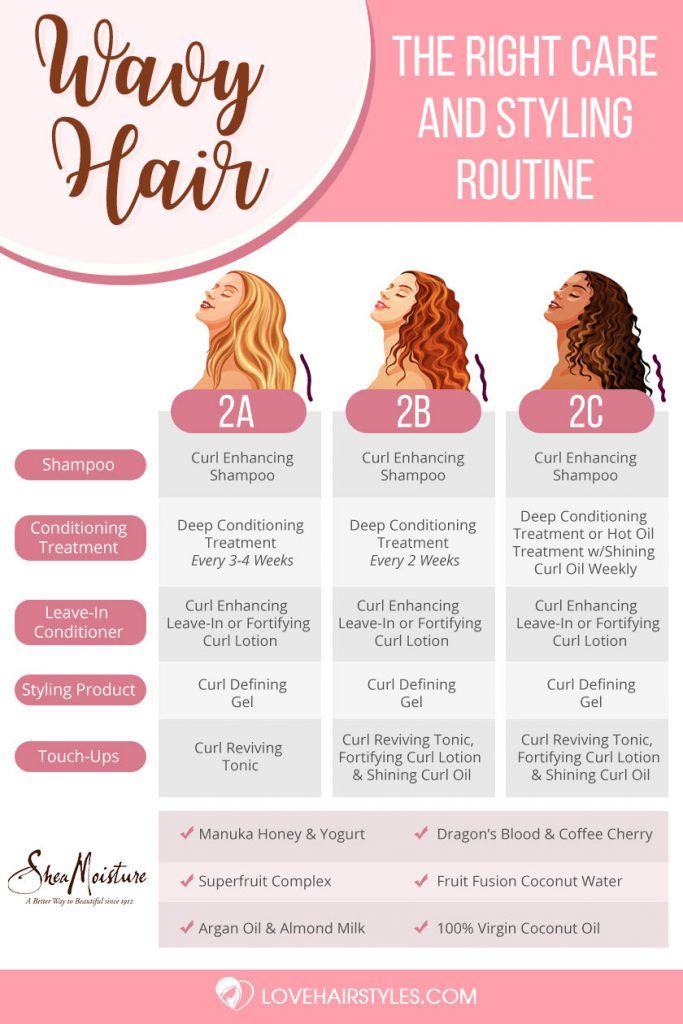 REFERENCES: