More and more products like sulfate free shampoo, body wash, and even soap are appearing in the beauty isles. While women are not entirely sure how sulfates affect our body and skin, items with such labels point out they're safer than those that don't have it. Shampoo is the fundamental of proper hair care, so ladies are getting more aware of individual ingredients that interact with their hair and scalp. But how to know if a shampoo will really suit you? This review is your guide.
ADVERTISEMENT ‧ CONTINUE READING BELOW
Sulfates found in most products are foaming agents that give the pleasant 'a little goes a long way' effect, stripping natural oils and drying out your scalp at the same time. And that's the reason to switch to a healthier solution which you will find here.
*We may earn money from affiliate links on this page. Please check out our disclosure policy for more details.
OUAI Smooth Shampoo: Frizz Fighter
Source: revolve
Best for: dry, frizzy hair
Let's start with an award-winning product that is known for its superpower of dealing with frizz and dryness. What makes it truly special is that besides a miraculous fragrance and intense hydration provided by the signature amino-blend, the shampoo does lather like traditional ones! Its formula is designed to protect frizz-prone hair against humidity, giving it a soft silky finish for flawless styling.
Buy on Amazon
ADVERTISEMENT ‧ CONTINUE READING BELOW
L'Oreal Moisture Shampoo: Color Savior
Source: lorealparisusa
Best for: dry, color-treated hair
If you love to jump from one color to the other, good sulfate free shampoo for colored hair is vital for your hair care routine. This L'Oreal shampoo is called ever pure not for no reason. First off, it's absolutely cruelty, paraben, and sulfate-free. Second, it replenishes dryness caused by bleach and frequent coloring with tons of moisture, keeping the color as pure as never before. Of course, for the best results, it's better to pair it with a conditioner.
Buy on Amazon
Curl Charisma Rice Amino + Avocado Hydrating Shampoo: Curls' Buddy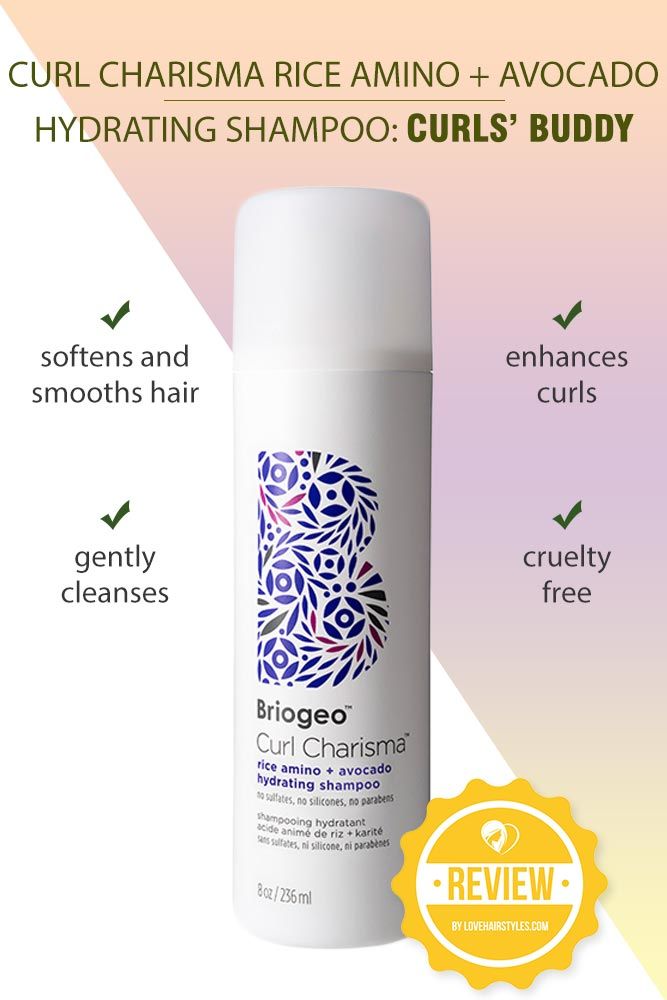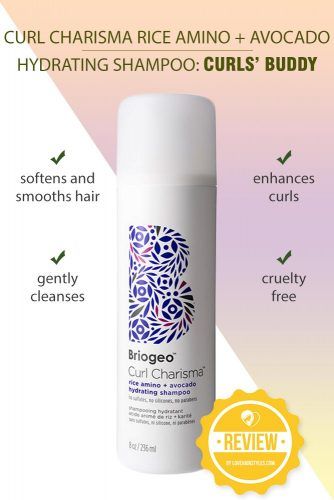 Source: dermstore
Best for: wavy and curly hair from 2A to 3C types
When it comes to dealing with curls, whatever they are, intense hydration, constant moisturizing, and softening products are the musts. And this sulfate free shampoo for curly hair knows that like no one else. Fortified with amino acids and naturally derived cleansers, this formula easily manages build-up, keeping hair moisturized and safe from frizz for days.
Buy on Amazon
ADVERTISEMENT ‧ CONTINUE READING BELOW
Aveeno Pure Renewal Shampoo: Balance Renewer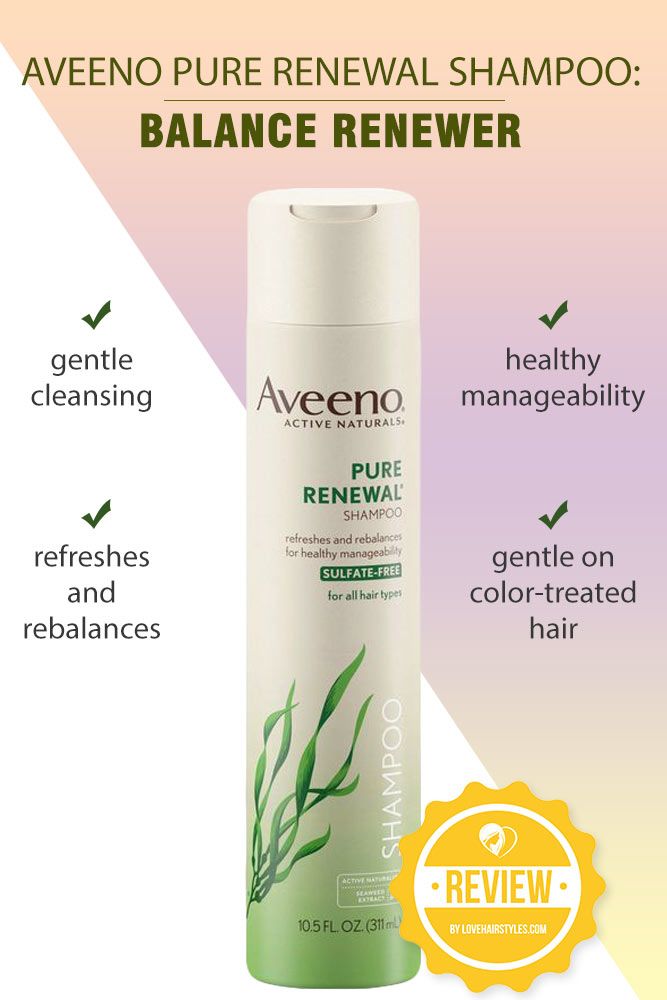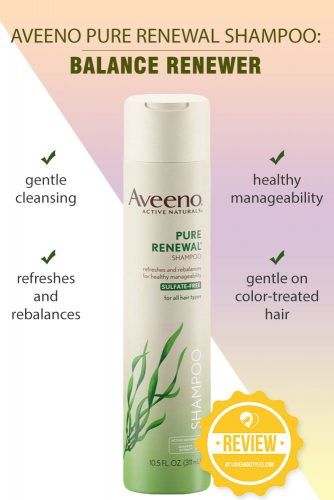 Source: bedbathandbeyond
Best for: normal hair; all hair types
While some shampoos are designed to fight against a specific problem, there are products meant for keeping up with a normal hair health condition. After each wash, you will see your hair return to its initial healthy, lustrous, and manageable state. The shampoo sulfate free formula is infused with organic seaweed extracts which will contribute to the hair balance. And last but not least, it's absolutely color-safe.
Buy on Amazon
Kiehl's Damage Repairing & Rehydrating Shampoo: Damage Nailer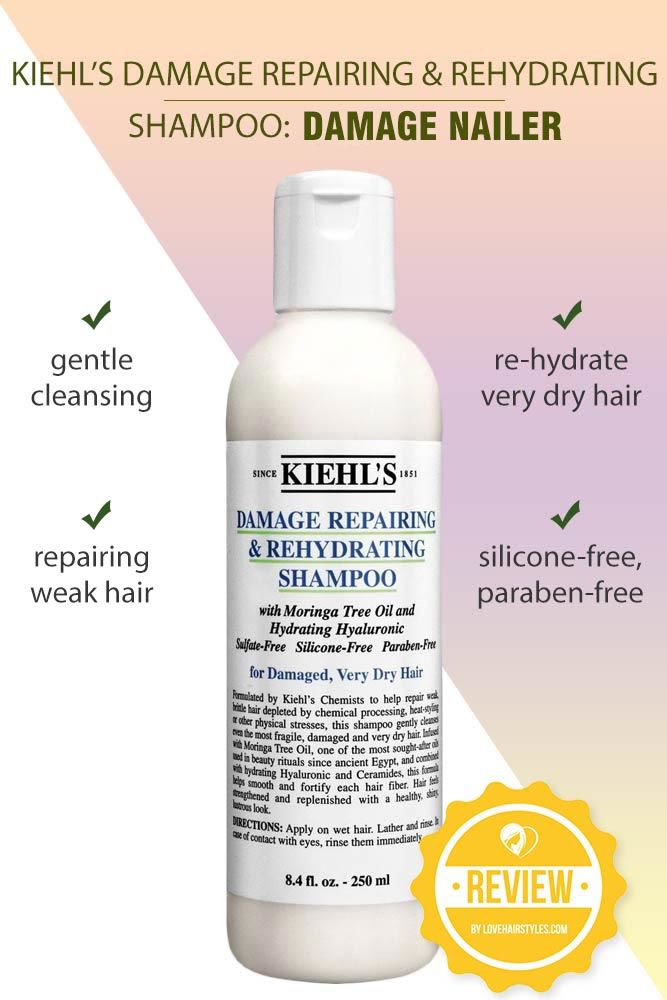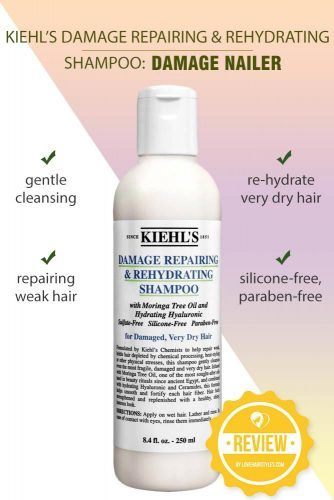 Source: kiehls
Best for: dry, processed, and damaged hair
Some women just can't live without experiments, making heat styling and chemical treatment a part of their life. But, sooner or later, your hair will ask for help and become thirsty and exhausted as never before. And this is where this shampoo should come in. It fortifies the hair as it cleanses, coating the hair shaft with a strengthening blend of moringa tree oil, ceramides, and hyaluronic.
Buy on Amazon
ADVERTISEMENT ‧ CONTINUE READING BELOW
VERB Volume Shampoo: Volume Booster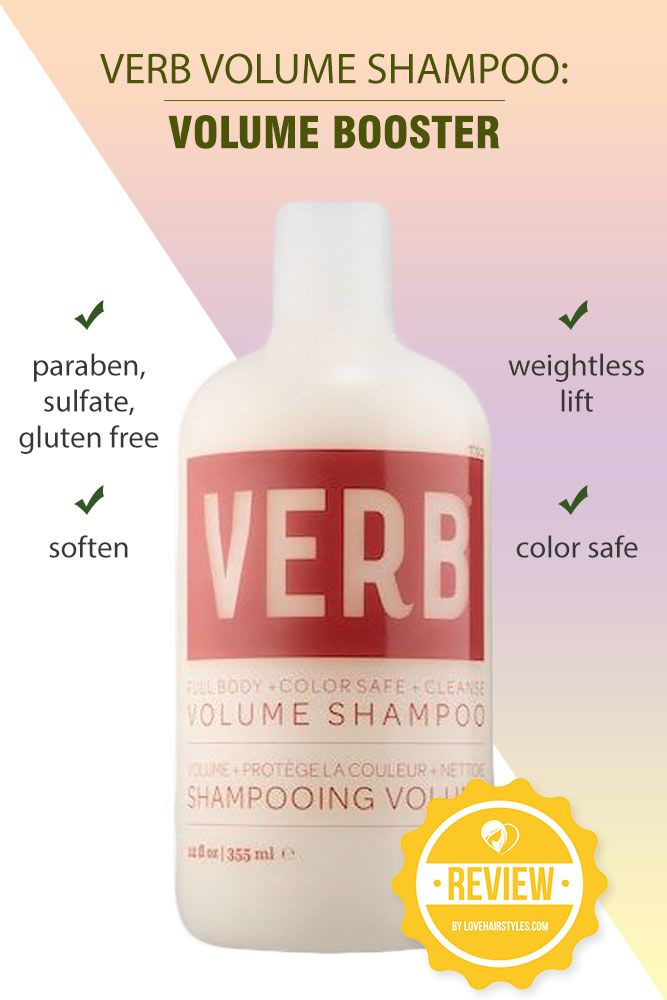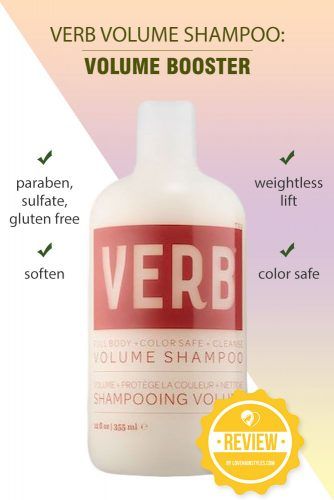 Source: revolve
Best for: thin and fine hair
Sulfate and paraben free shampoo that gives a splash of volume and a full-bodied silhouette, that's just too good to be true. But it is! The crystal clean composition is free of any harsh additives to make the hair texture lightweight, manageable, and thus super voluminous. Plus, it's not tested on animals and suitable for vegans: just what the doctor ordered.
Buy on Amazon
Serene Scalp Anti-Dandruff Shampoo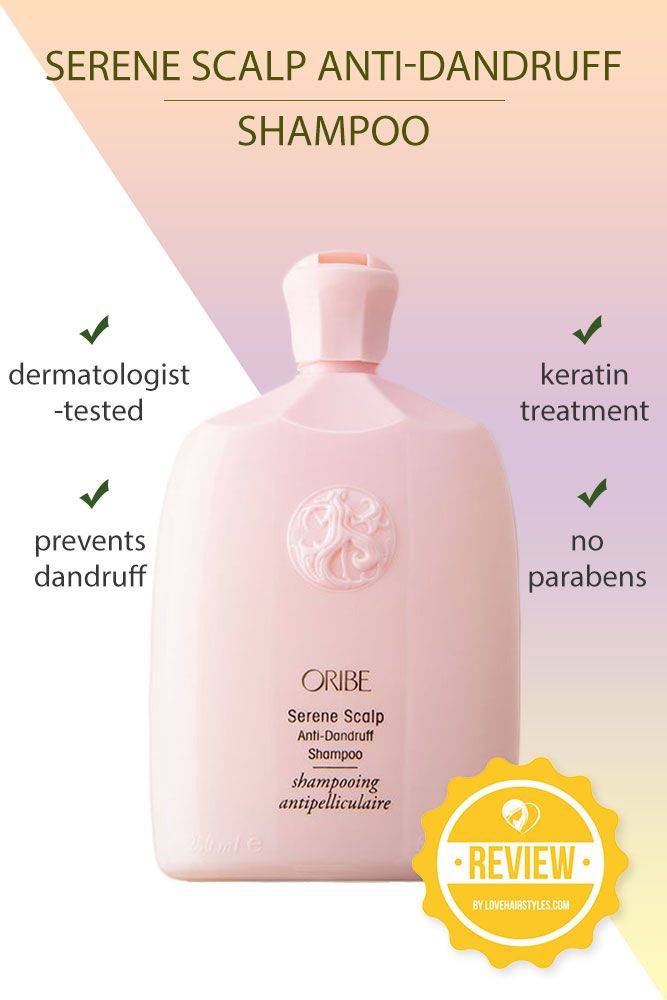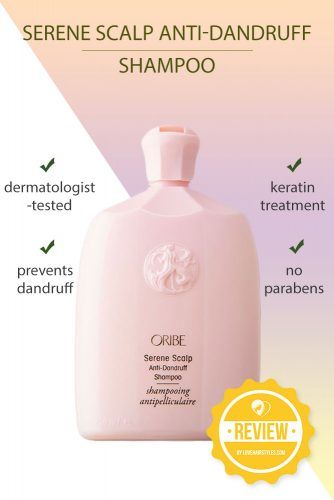 Source: dermstore
Best for: dandruff, itchy scalp
Dandruff can come into your life at any time, and your task is not just to be ready for that; you need to find a cleanser that will prevent it. Well, seems like we've found that for you. This Oribe sulfate free dandruff shampoo is formulated to soothe itchy scalp and prevent flakes with salicylic acid as the main component. Apart from that, the product reduces redness, relieves dryness, and maintains the oil balance. Of course, it's safe for color-treated hair!
Buy on Amazon
BB Hairdresser's Invisible Oil Shampoo: Multi-tasking Saving Grace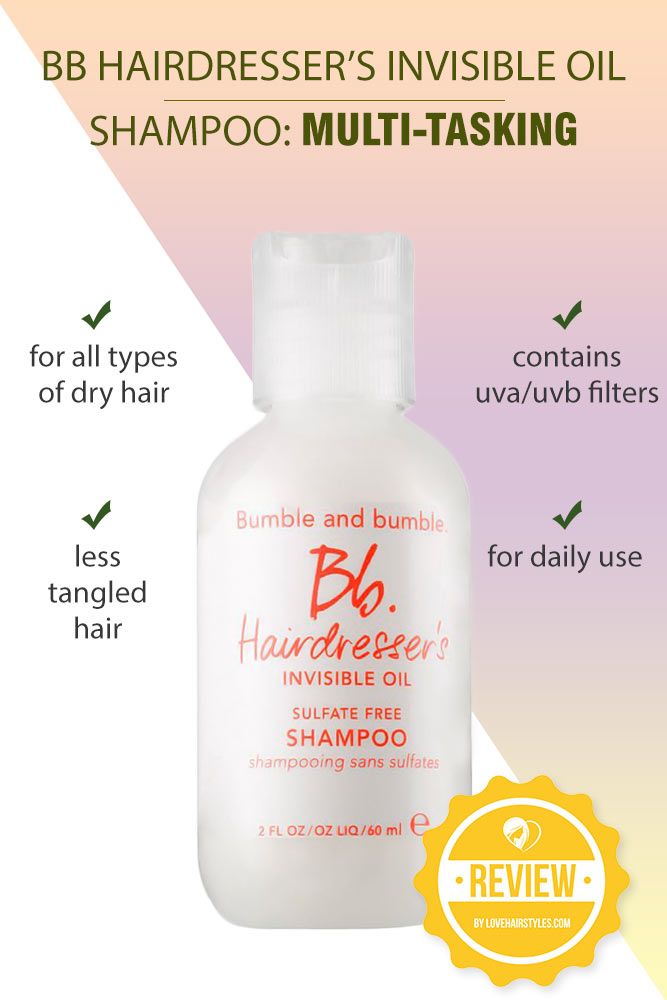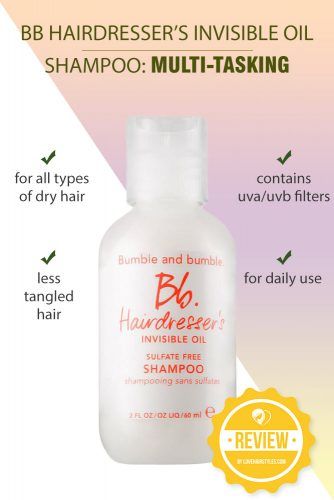 Source: ulta
Best for: dry, damaged hair
This sulfate-free shampoo is a Bumble and bumble's top seller, not for nothing. Its formula is made of 6 feather-light oils which make the product multi-tasking shampoo. Once you get yourself a bottle of this cutie, you can deal with frizz, detangle your coarse hair, moisturize your dry hair, energize and protect your weak, brittle locks. The icing on the cake? It's cruelty-free.
Buy on Amazon
ADVERTISEMENT ‧ CONTINUE READING BELOW
Randco Television Perfect Hair Shampoo: Action Hairo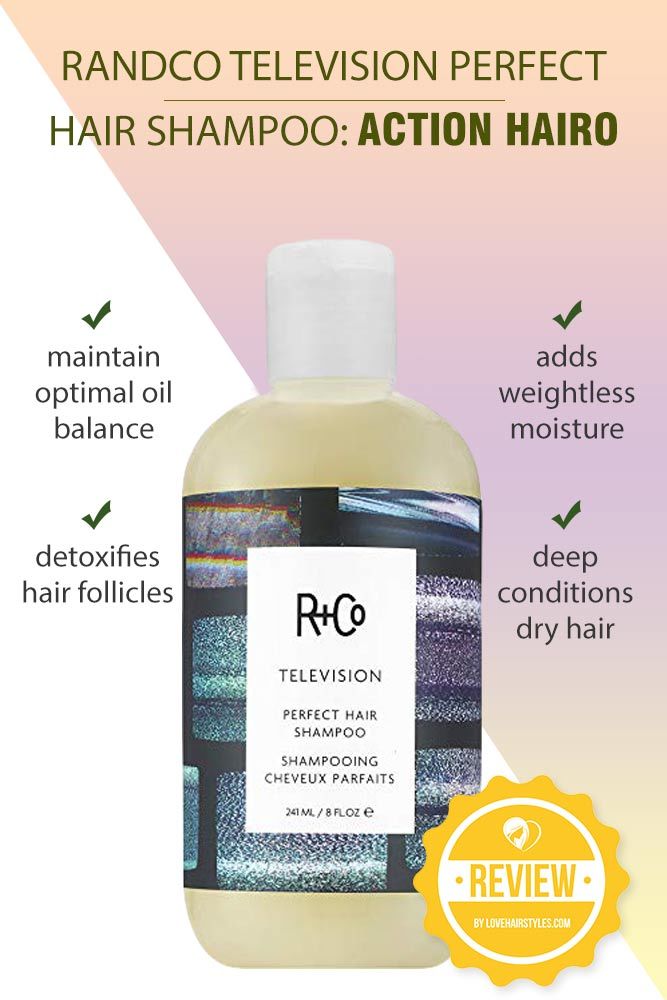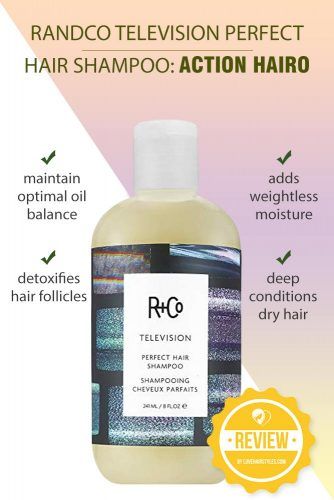 Source: dermstore
Best for: achieving salon results; all hair types
Remember that perfectly styled and shiny hair on actresses in your favorite movies? Instead of getting jealous, you can invest in this shampoo. The amazing natural composition featuring oils and berry extracts isn't the only benefit. This product can actually give you that salon-quality, camera-ready looks you see on celebrities. It softens, strengthens, and beautifies: who could ask for more?
Buy on Amazon
OGX Coconut Milk Shampoo: Nourisher to Remember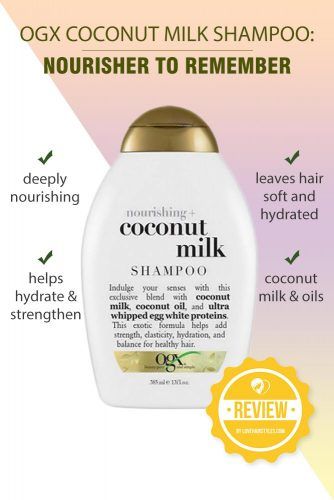 Source: ulta
Best for: all hair types
Whether you have a thick, frizzy mane that dries like crazy or struggle with straight and fine hair, this nourishing shampoo is just irreplaceable. It can smooth out your knots and moisturize your frizzy dry locks, as well as give your fine hair a styleable lightweight texture. As for coconut milk scent, it's something that will make you fall in love with this product.
Buy on Amazon
No-Poo Decadence Zero Lather Ultra Moisturizing Milk Cleanser: Curly Gift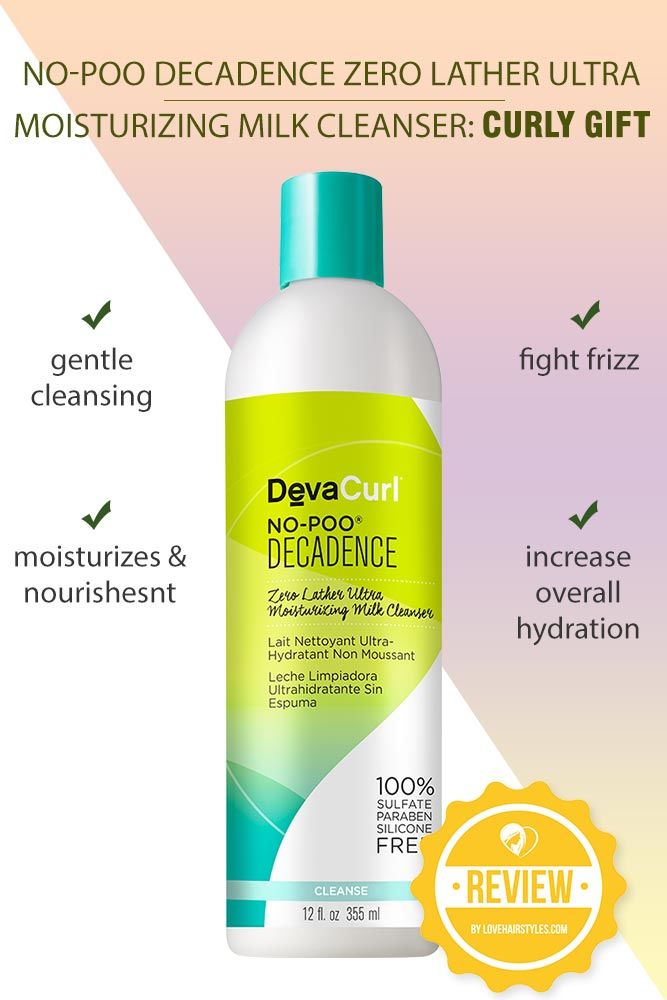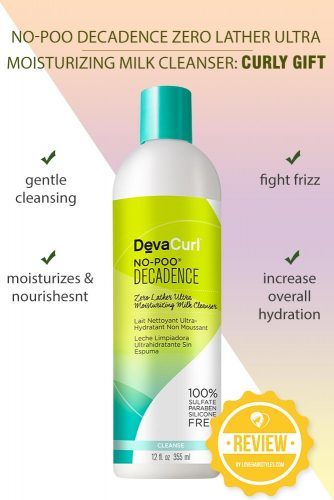 Source: dermstore
Best for: curly hair
A cheap sulfate free shampoo for curly hair is no longer a myth! It's no secret that most hair care products for natural hair are pretty expensive. Still, this DevaCurl shampoo takes the biscuit. As an award-winning product, it will crave extra moisture, nourishment, and strength for your curly hair, no matter how unmanageable they are.
Buy on Amazon
ADVERTISEMENT ‧ CONTINUE READING BELOW
Briogeo Banana + Coconut Nourishing Superfood Shampoo: Dryness Hero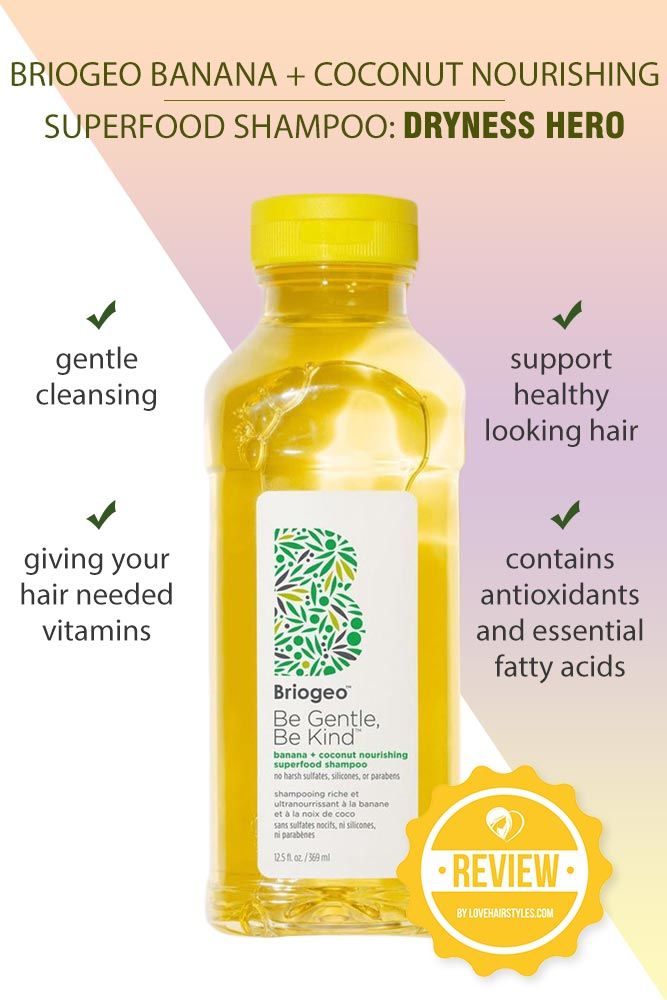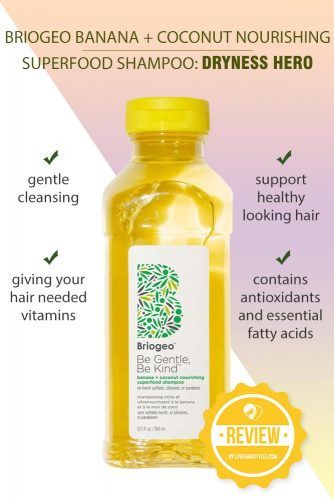 Source: sephora
Best for: dry hair
Suffer from dryness and dullness of hair? Let this Briogeo have a serious talk with your hair. Its smoothie-like organic composition acts like the so much needed detox for hair that has dried out and lost its luster. By the way, the manufacturer says the results will show up faster if you buy their sulfate free shampoo and conditioner set.
Buy on Amazon
Alterna Caviar Anti-Aging Replenishing Moisture Shampoo: Gentle Hydrator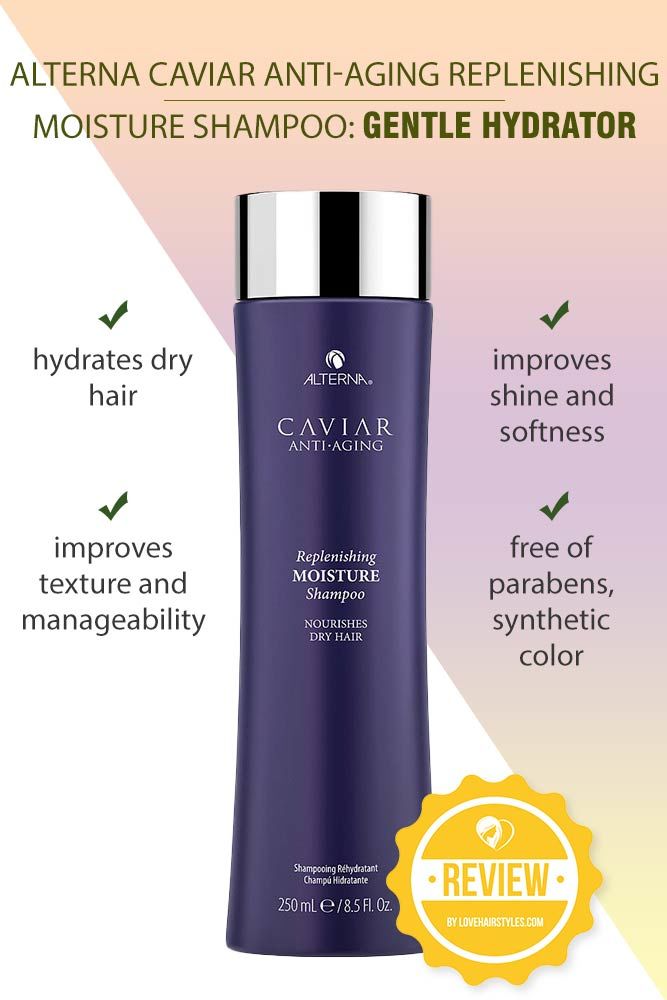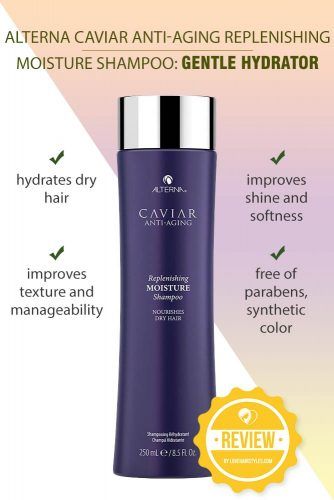 Source: Alterna Haircare
Best for: all hair types that need a quick hydration
Meet the best sulfate free shampoo for color treated hair you could ever see. Being rich in essential oils, minerals, and fatty acids, this shampoo transforms dull hair into a well-moisturized healthy mane after just one wash. Needless to say, the fact that it protects color from fading makes it truly special.
Buy on Amazon
Pravana The Perfect Blonde Shampoo: Brass Neutralizer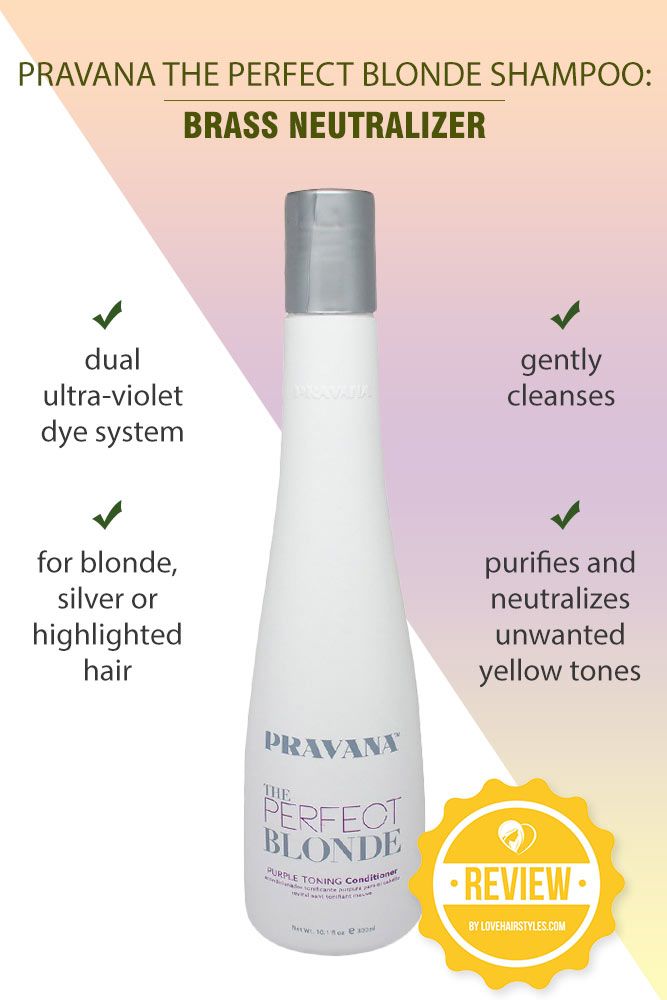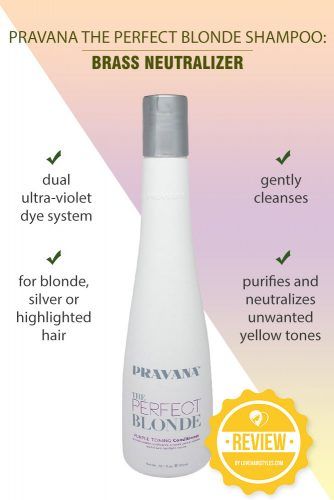 Source: pravana
Best for: blonde hair
Speaking of the best sulfate free shampoo for colored hair, we'd like to show you something that blondes can't do without. Whatever shade of blonde you rock, this product is the magical wand for your lovely tone. Since it contains little purple pigments, it will neutralize brassiness while nourishing and hydrating your hair.
Buy on Amazon
ADVERTISEMENT ‧ CONTINUE READING BELOW
Vernon François Curl~ Shampoo: Shower Luxury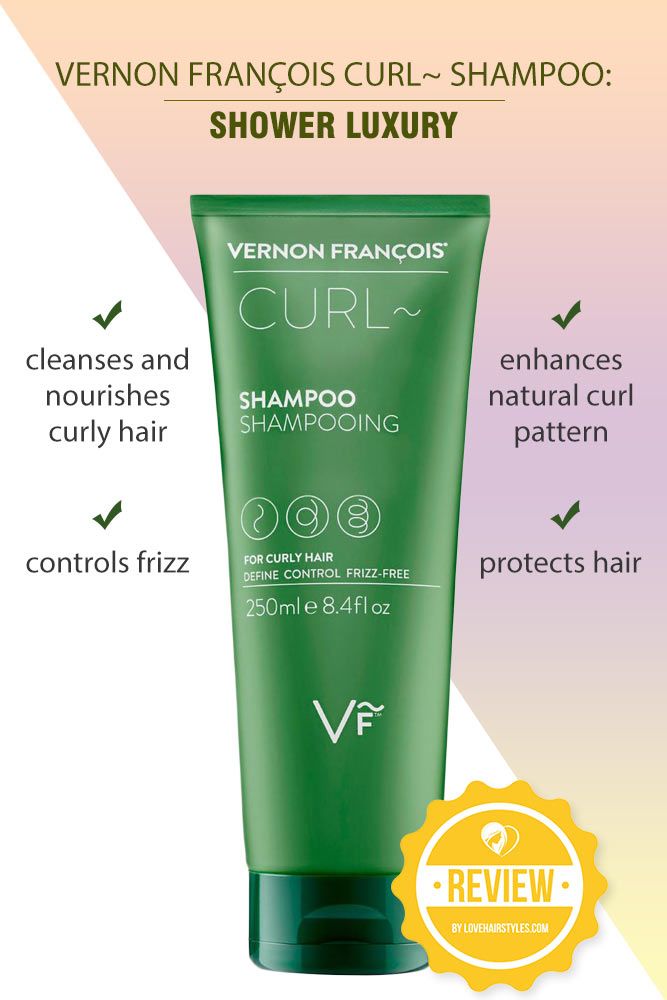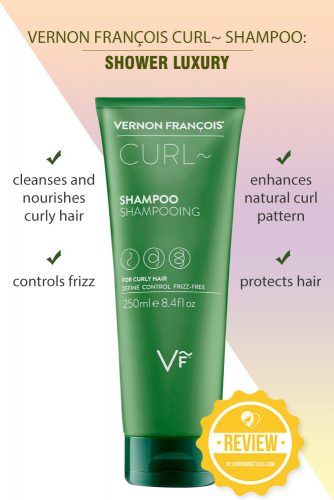 Source: net-a-porter
Best for: curly hair
Curly hair requires a special approach, and this shampoo is even more than just special. Its natural mix of moisturizing plant oils will coat your hair with a strengthening and softening layer of pure nourishment. Put this into your curly hair arsenal, and you're doomed to have defined, de-frizzed, and long-lasting natural looks.
Buy on Amazon
Amika Sexture Beach Look Shampoo: Beachy Affair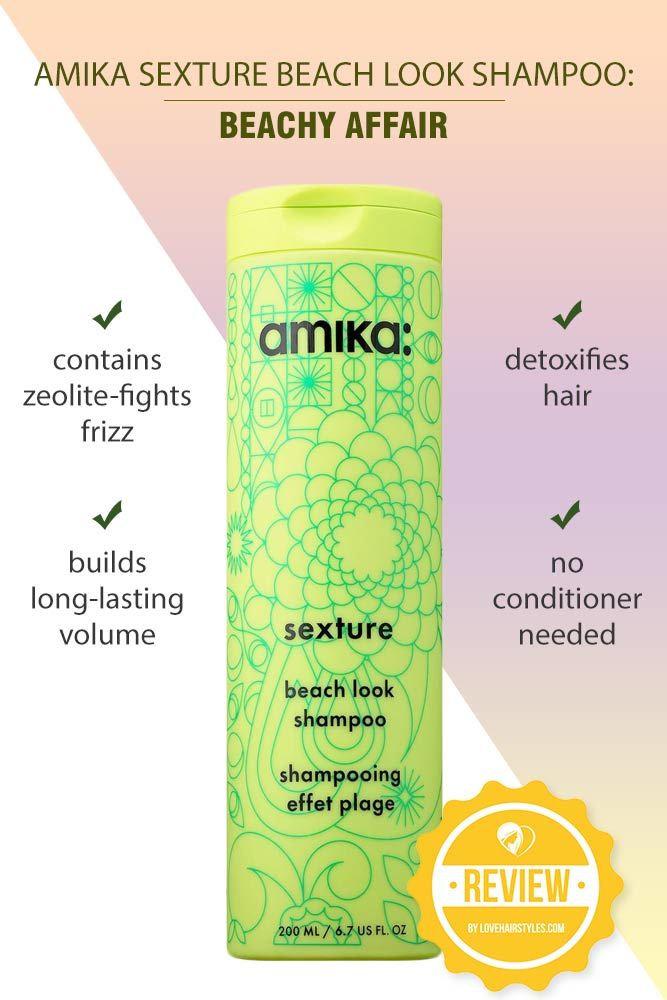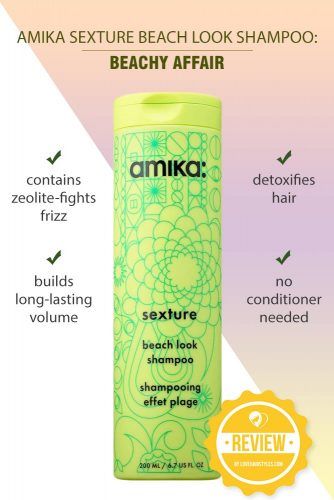 Source: revolve
Best for: tousled beachy looks; straight to medium hair types
You don't need to apply tons of odd texturizing products or go to the salon to get those popular beachy hairstyles! All you need is to wash your hair with this super hydrating sulfate and silicone free shampoo by Amika. The result will be to die for: prepare for the next-level bed head look with tons of volume.
Buy on Amazon
Pantene Gold Series Deep Hydrating Co-Wash: Conditioning Miracle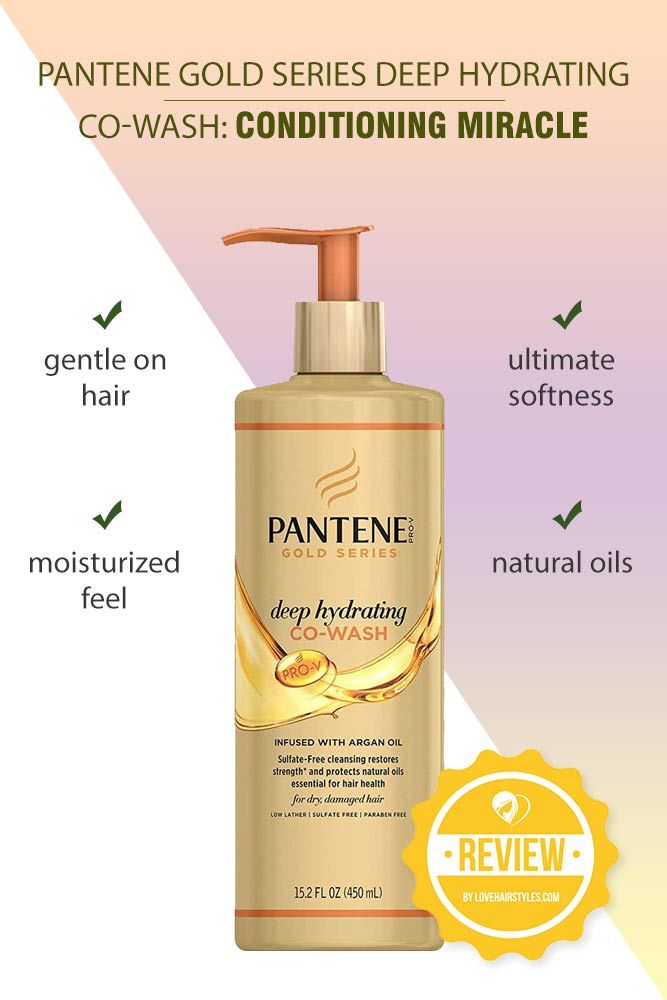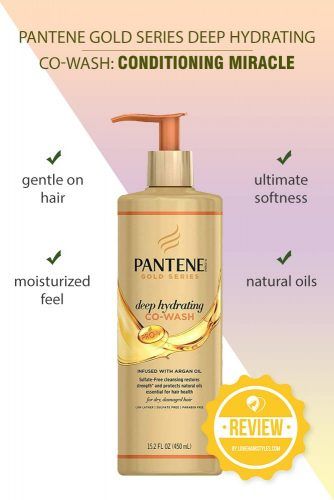 Source: pantene
Best for: curly, dry, and unmanageable hair
As we know from the Curly Girl method, co-washing is something that curly-haired women can't do without, as it provides hydration, eliminates frizz, and reduces build-up, improving manageability. This Pantene is infused with argan oil, which, as you know, works wonders whipping curly hair into shape. Use this miracle between regular washes to get a dreamy look.
Buy on Amazon
ADVERTISEMENT ‧ CONTINUE READING BELOW
Rahua Classic Shampoo: Crowd Pleaser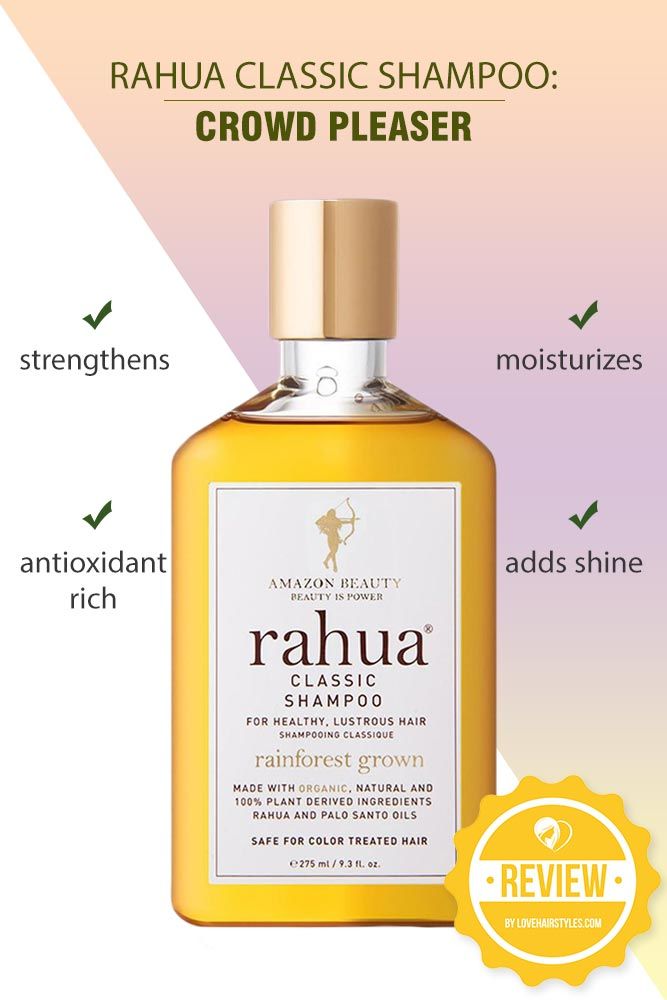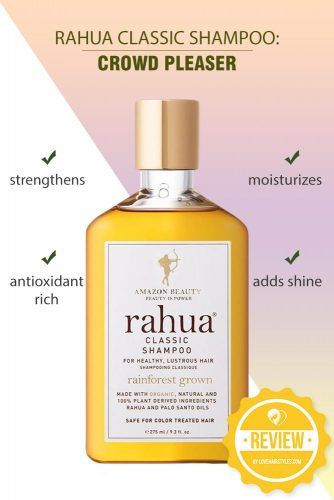 Source: rahua
Best for: maintaining the oil balance; all hair types
Those who have been using natural sulfate products for a long time can't help themselves when they see Rahua shampoos. Their organic signature formula with rich, restorative properties can help your scalp reach the desired balance. Also, it's made with omega-9 which contributes to healthy hair growth.
Buy on Amazon
The best sulfate free shampoo can't be met by chance of picked randomly. To find a product that will suit your individual features, you need to look through the ingredient list as well as read some reviews or even consult with a professional. But it takes a lot of time, doesn't it? Luckily for you, we've done it all to compile a reliable review on the most recommended shampoos. Pick one of today's items and you won't go wrong!
ADVERTISEMENT ‧ CONTINUE READING BELOW