Wavy hair styles are popular because of their ability to create a somewhat nonchalant, just-out-of-bed effect. And even though it might sound surprising, a woman can sport a wavy hairdo disregarding the length of her tresses. Yes, you read it right – even shorter tresses can be waved in order to create a sophisticated, red-carpet-ready hairstyle. And to prove our point, we have created this gallery, featuring pictures of wavy hairstyles for short, medium, and long tresses. Discover how to rock pretty waves here and now, and paparazzi will start haunting you. Let's go!
ADVERTISEMENT ‧ CONTINUE READING BELOW
Whether you have wavy or curly hair, you will be able to find a wavy hairstyle that will suit you!
We have gathered pictures of short, long and medium length hairstyles with waves to help convince you that wavy locks are the way to go!
Pixie Wavy Hair Styles
Source: rayahope via Instagram, chloenbrown via Instagram, shorthair_love via Instagram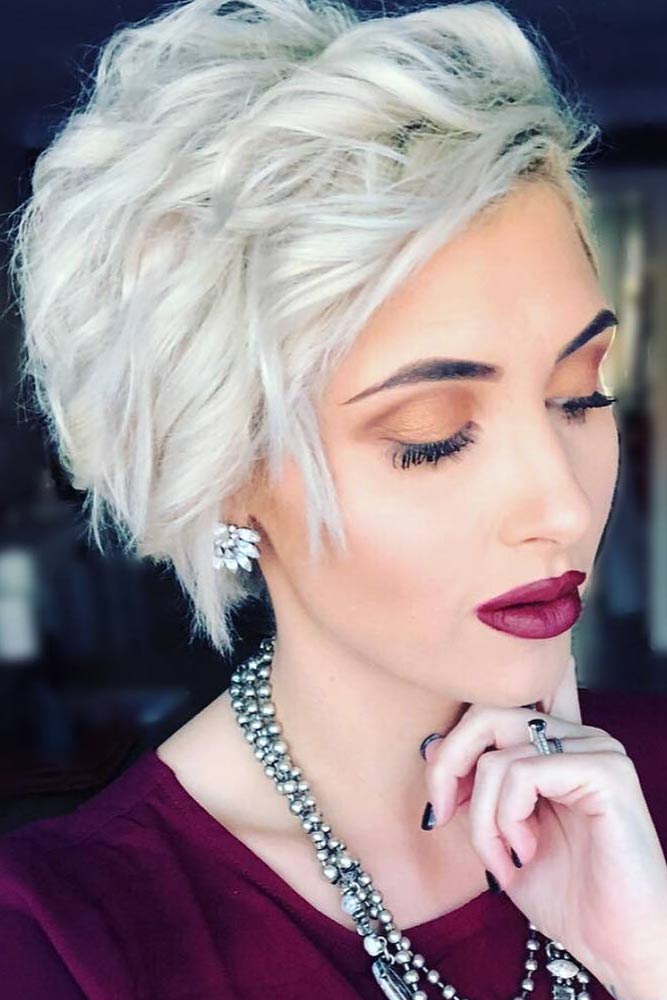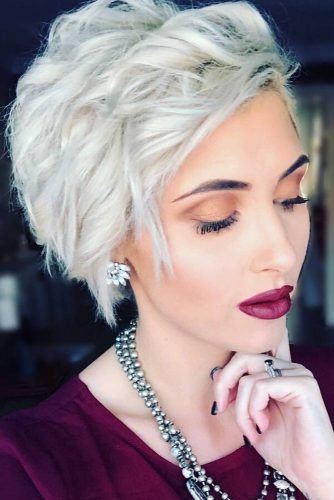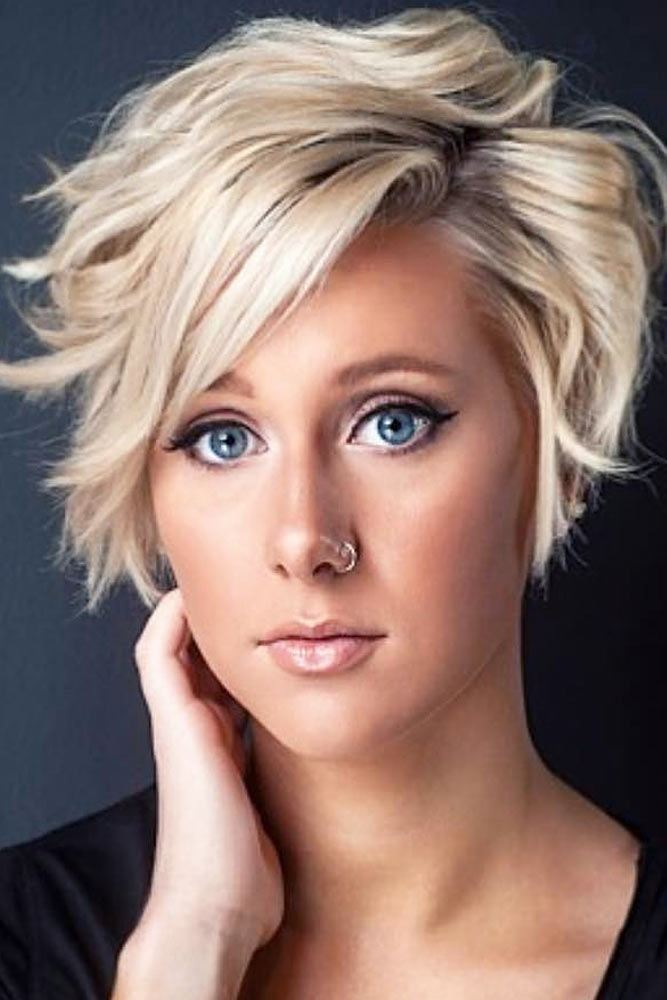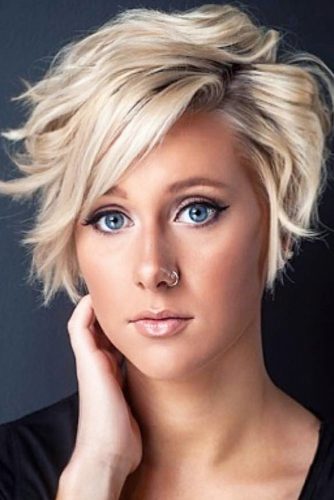 Pixie haircuts are a great way to style short wavy hair. The shorter style will remove some bulk from your wavy tresses. Plus pixies are super cute and sexy!
If you want to keep your wavy hair short, these stylish pixies are a good starting point. And they are super easy to style as well. You can opt long pixies with layers or pixie haircuts with bangs. As well, they are easy to style!
Not quite sure how to style wavy hair after shower? With a pixie, it's so simple!
Apply a texturizing product to your damp hair.
Blow dry with a diffuser on low setting and style as desired!
ADVERTISEMENT ‧ CONTINUE READING BELOW
Wavy Bob Styles
Source: chloenbrown via Instagram, styled_by_carolynn via Instagram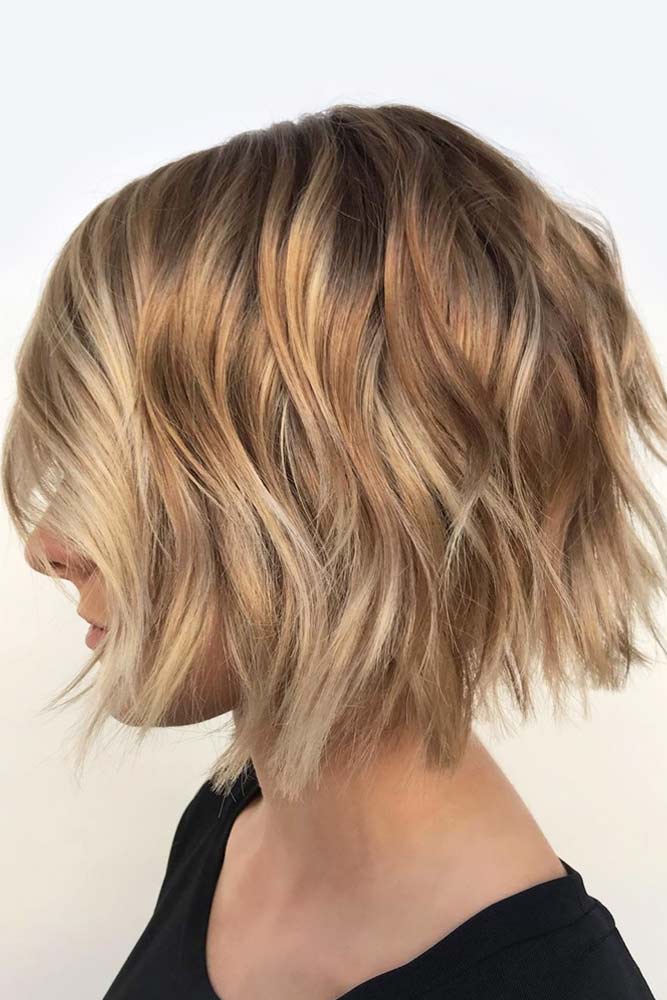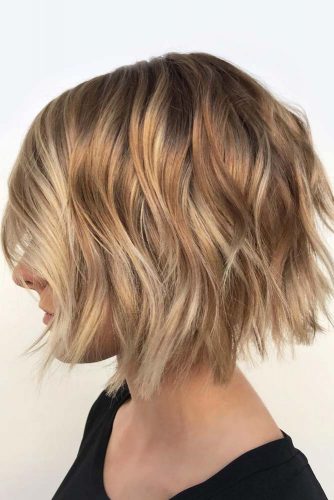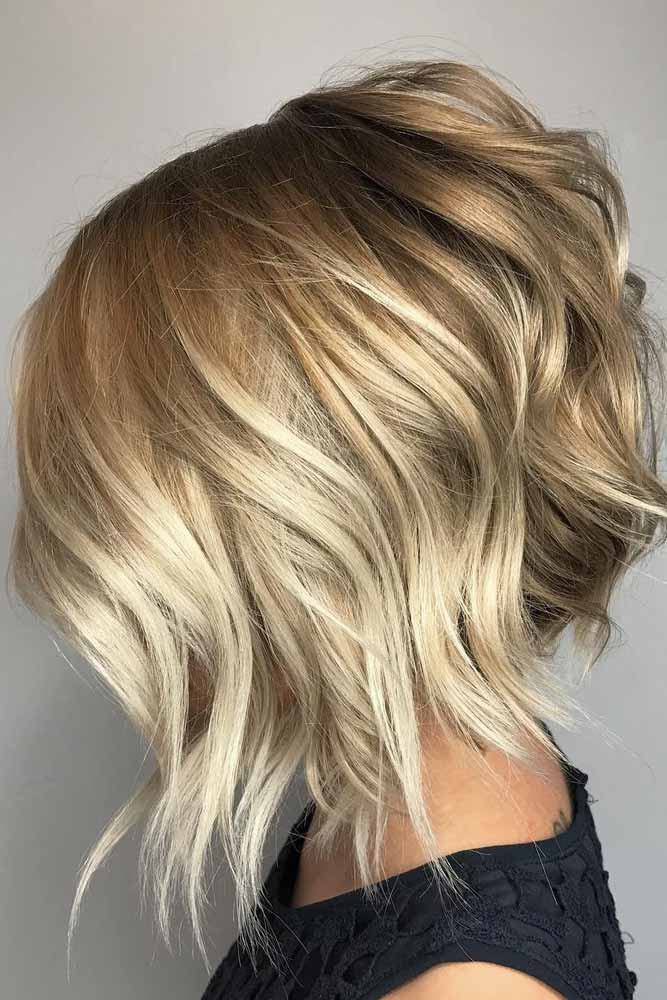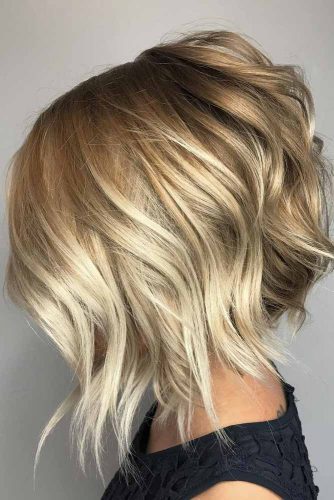 Do you have medium wavy hair and are looking for a new way to style your wavy locks? How about a bob haircut?
Bob hairstyles are very popular right now, and they are surprisingly versatile. You can opt for asymmetrical bob, a graduated bob or A Line bob or lob (a long bob haircut). And bob cuts are easy to style as well! Check out these sassy wavy hairstyles for medium length hair.
To style your wavy bob:
Apply one your favorite wavy hair styling products while your hair is wet.
Blow dry with a diffuser or let air dry.
Tousle your wavy tresses and go!
Short To Medium Wavy Bob
Source: chrisjones_hair via Instagram, mashytaters via Instagram, natancorreia via Instagram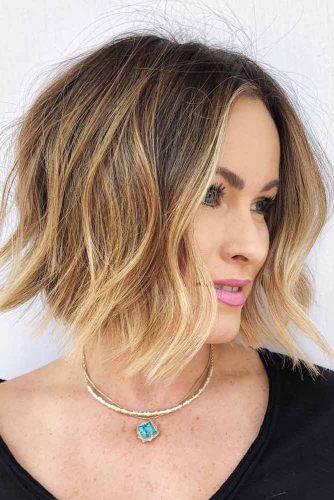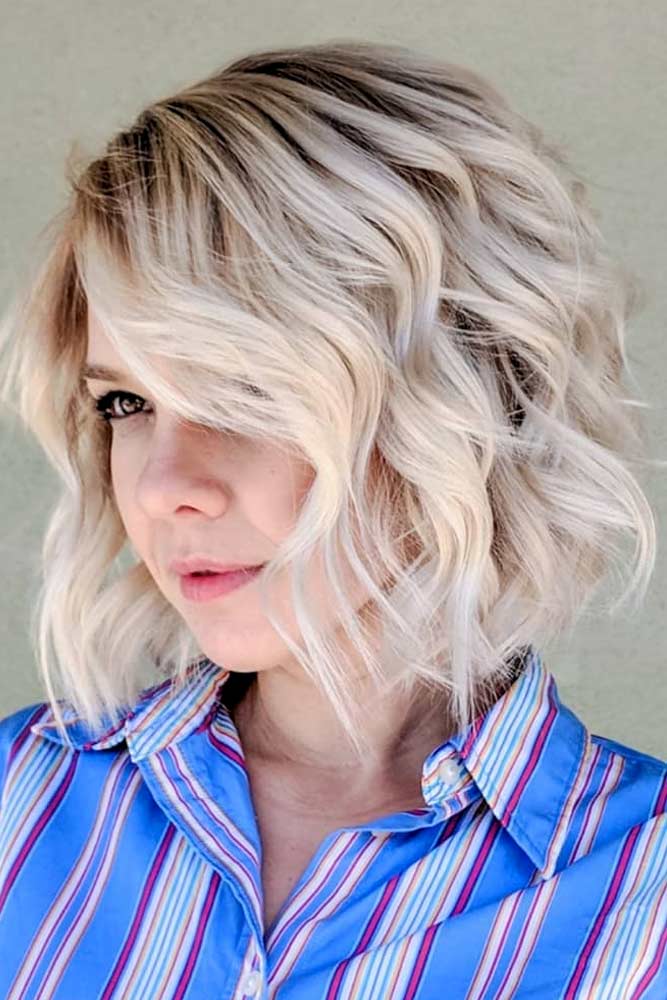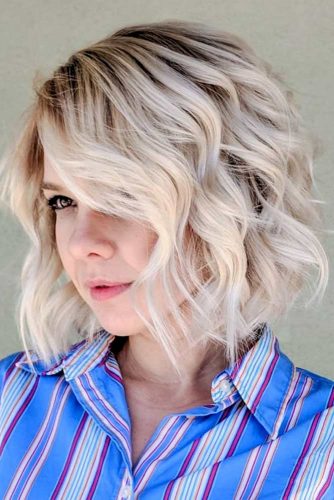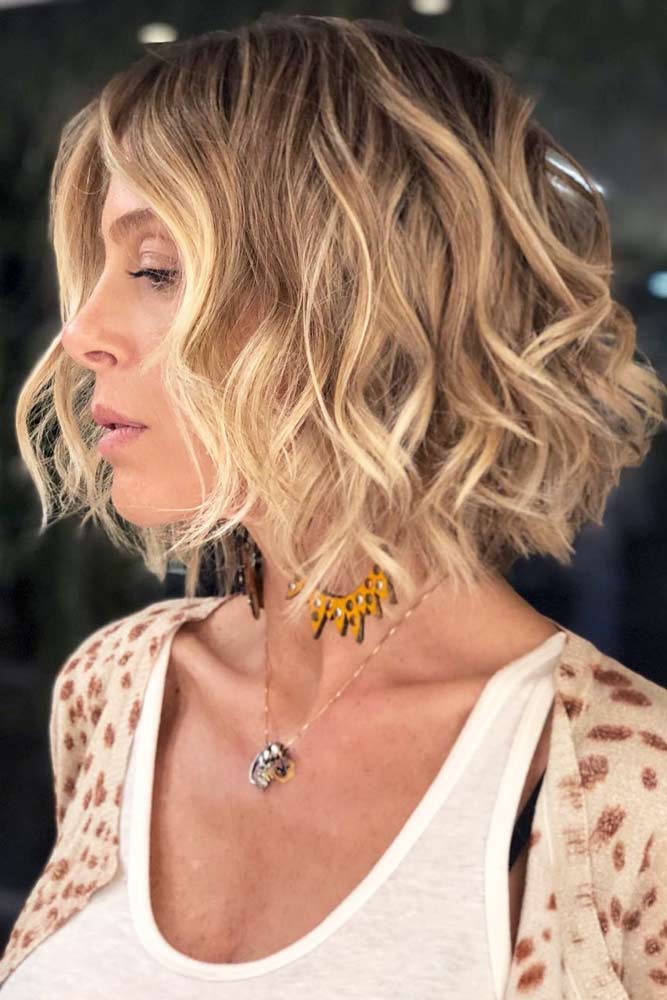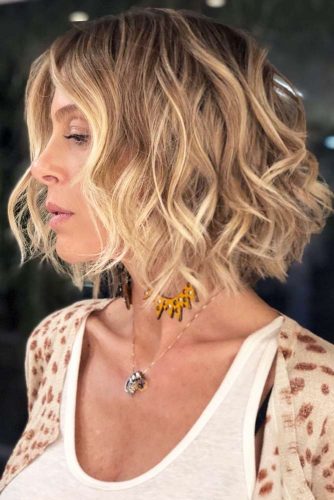 No words in the world can fully describe the beauty and practicality of waves. There's no need to say how easy they are to get and to style: every lady knows that some whirls of a curling iron are enough for a textured hairstyle. And if you flaunt with a short-to-medium bob haircut, congratulations! Once you wave your hair, you will not only emphasize the beauty of your locks but also enhance the charm of fantastic waves, as they look far lovelier on shorter lengths. Also, accentuating highlights will perfectly complement your wavy style: they will make your waves richer and more profound.
ADVERTISEMENT ‧ CONTINUE READING BELOW
Wavy Long Bob Hairstyle
Source: kellyfarias2 via Instagram, meghanfelicionehair via Instagram , hairby_gabbs via Instagram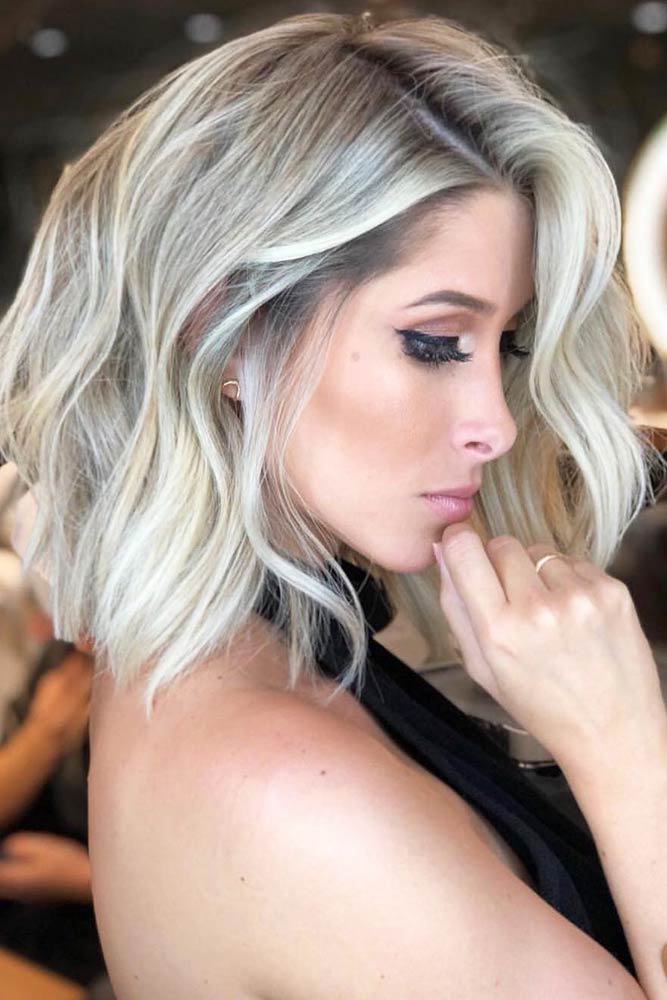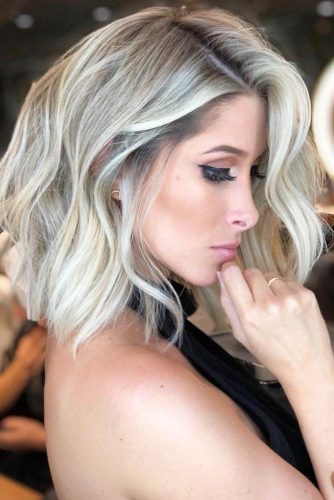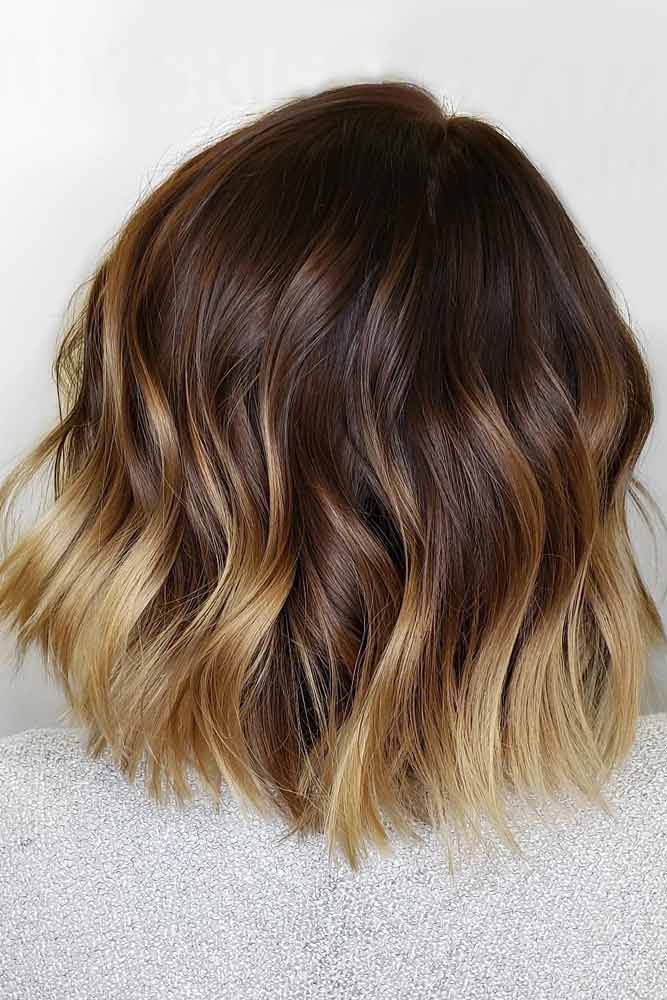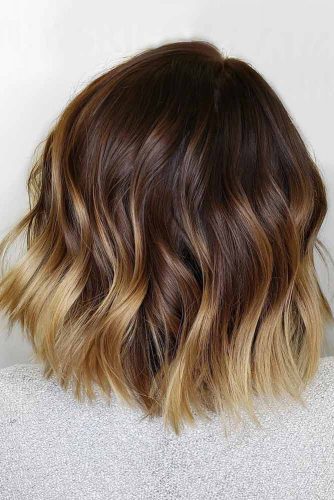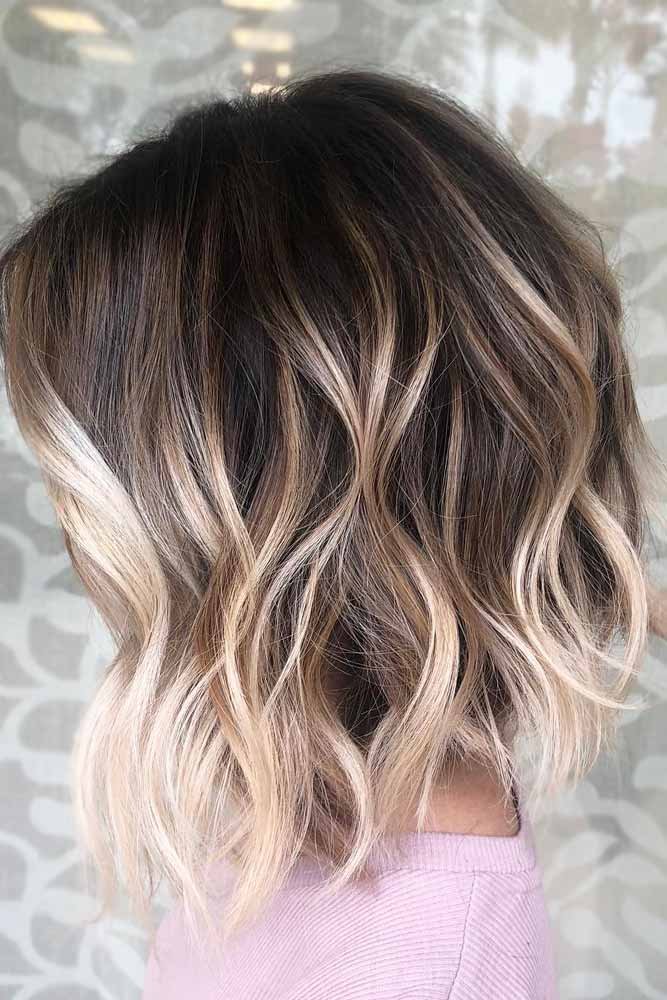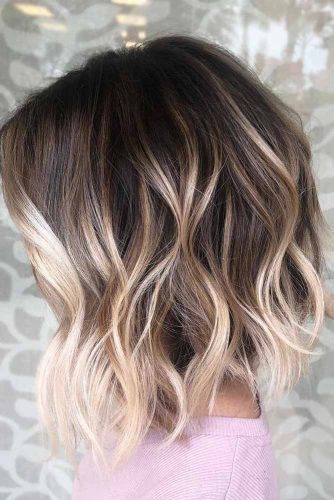 Long bobs are charming too! They have loads of styling options, and wavy hairstyles are obviously not an exception. But this time, they're less textured and highlighted; on these long wavy bobs, waves volume up the silhouette with their slight and almost weightless thickness. Yes, these cuties can be different, and if they're not too visible and bold, it doesn't mean they can't beautify your look. The texture of little waves on long bob cut is so lovely and feminine that you won't ever want to style your hair in another way: these pics are the proofs.
Shoulder Length Wavy Hairstyles
Source: id_studio_ via Instagram, styled_by_carolynn via Instagram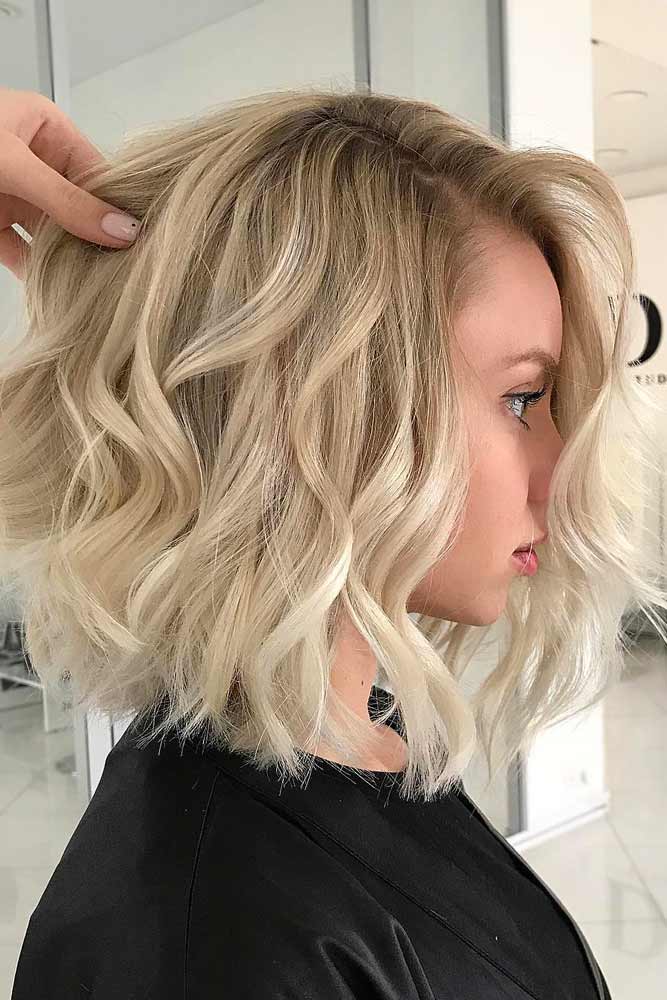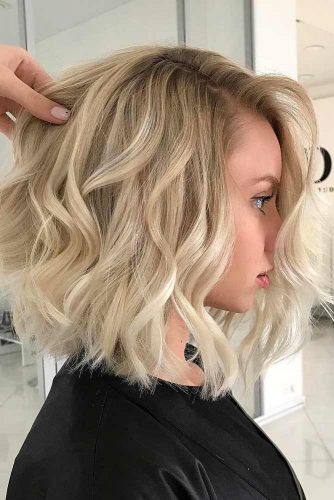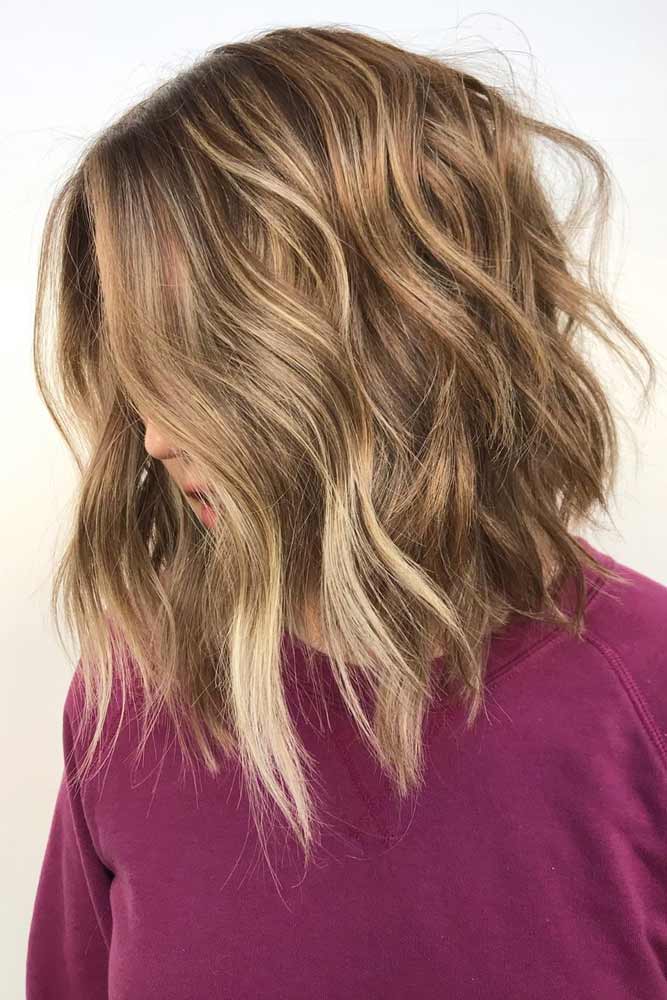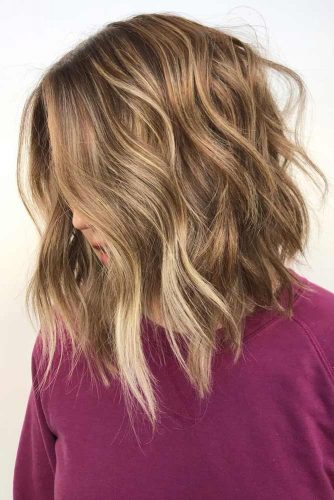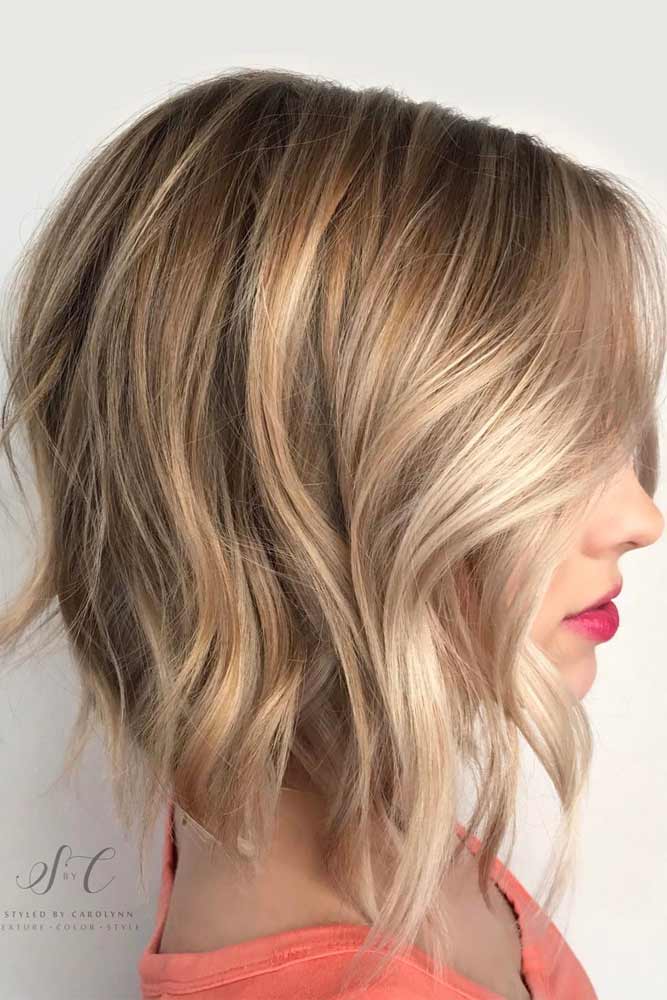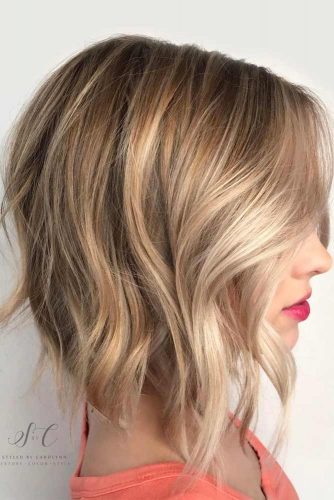 If you don't like bob hairstyles, you can opt for other looks for wavy hairstyles like the ones pictured here.
For those who don't have naturally wavy locks, there many simple ways to achieve gorgeous waves for shoulder-length hairstyles. You can use a medium or large barrelled curling wand, hot or soft rollers, a deep waver or make soft waves using a flat iron.
Not sure how to style naturally wavy hair without heat?
Make pin or finger curls.
Pull your hair back in a braid or twisty bun and then let it loose to fall into soft wavy tresses.
Shoulder length wavy hair is fun and flirty and so easy to manage!
ADVERTISEMENT ‧ CONTINUE READING BELOW
Wavy Medium Length Hairstyles
Source: hairbykimberlyh via Instagram, styled_by_carolynn via Instagram, beauty.byrachel via Instagram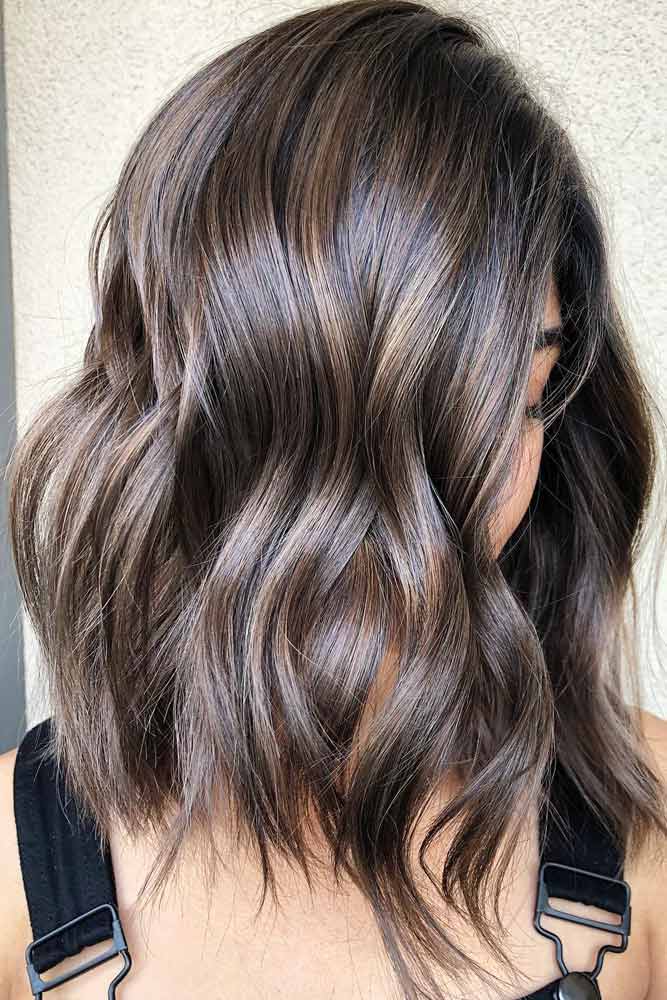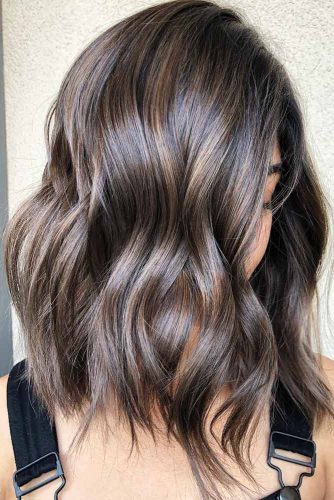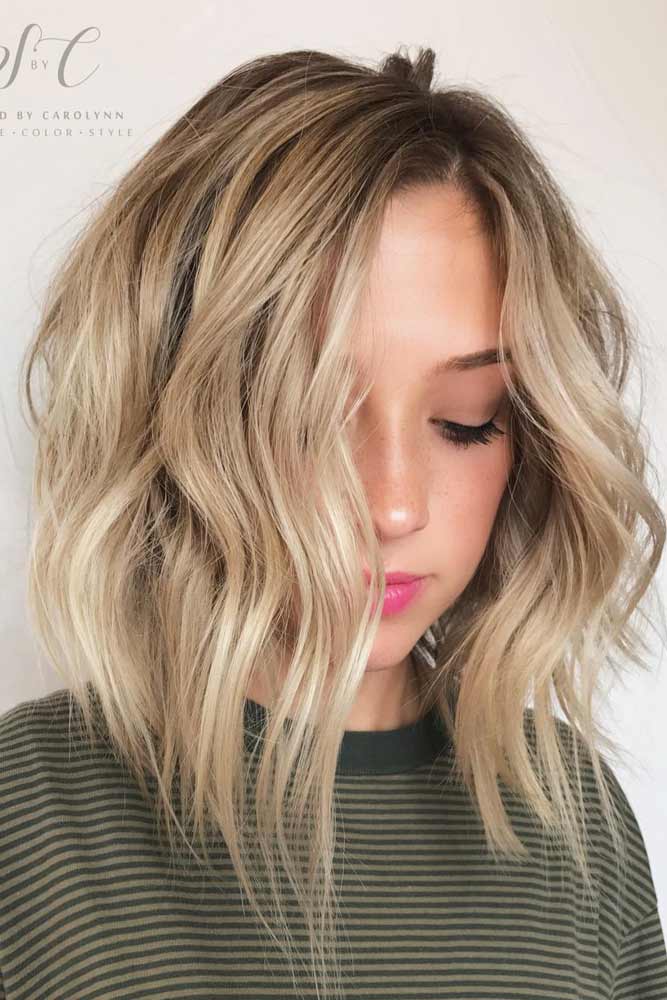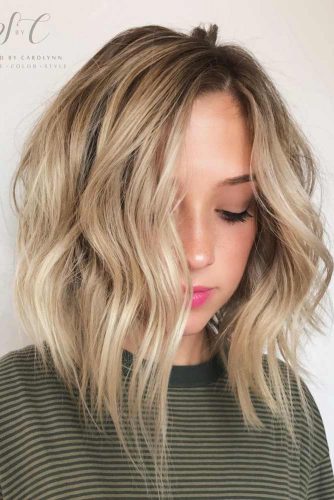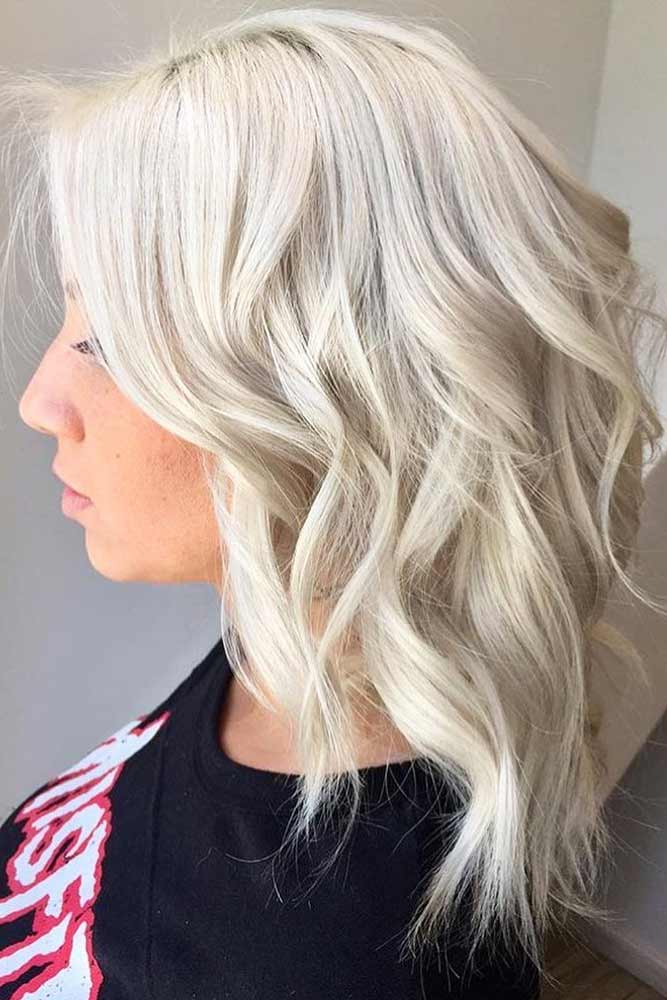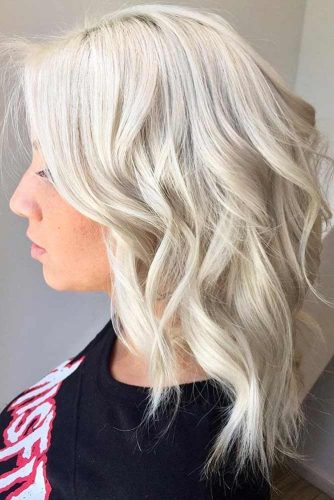 If you have want a bit of a longer look, you can try one of these captivating medium length hairstyles. Medium length hair is the perfect compromise if you want to get rid of some length without going too short.
Whether you have shoulder-length or medium wavy hair, you will still be able to pull it back in a cute updo or half-up/half-down style such as braided hairstyle, half ponytail, top knot or bun. There is no end to the way to dress up medium wavy hairstyles!
How to style wavy hair without frizz:
Apply an anti-frizz serum to your freshly washed hair.
Blow dry on low or cool setting using a diffuser.
Sleep on silk or satin sheets.
Wrap your hair in a microfiber towel or t-shirt instead of a cotton towel.
Long Wavy Hair
Source: salsalhair via Instagram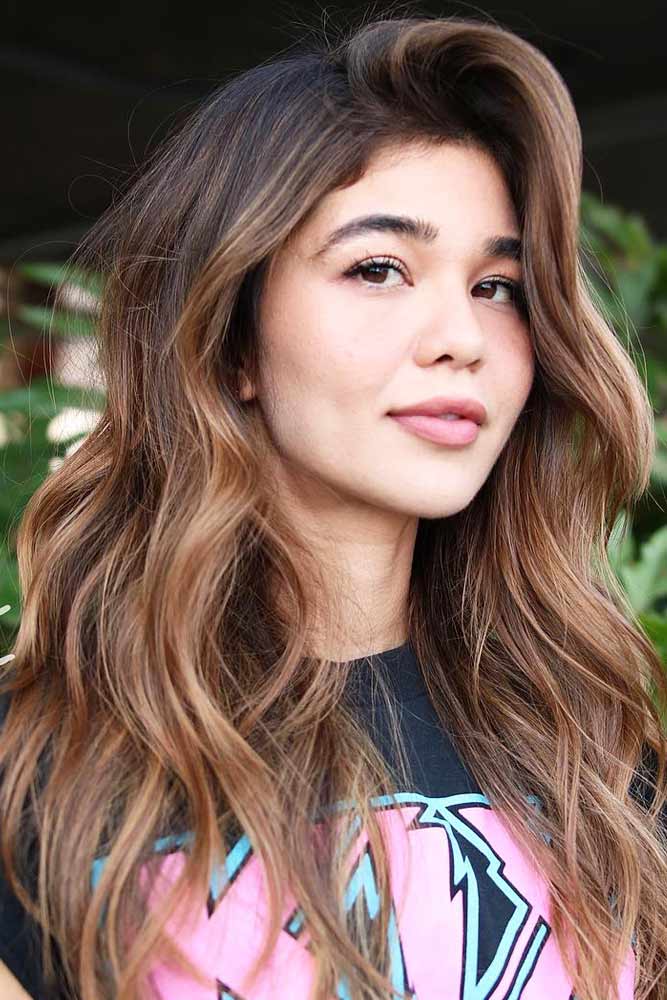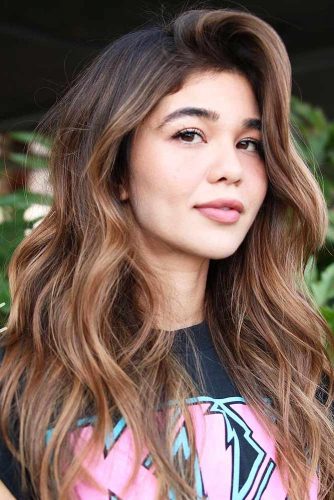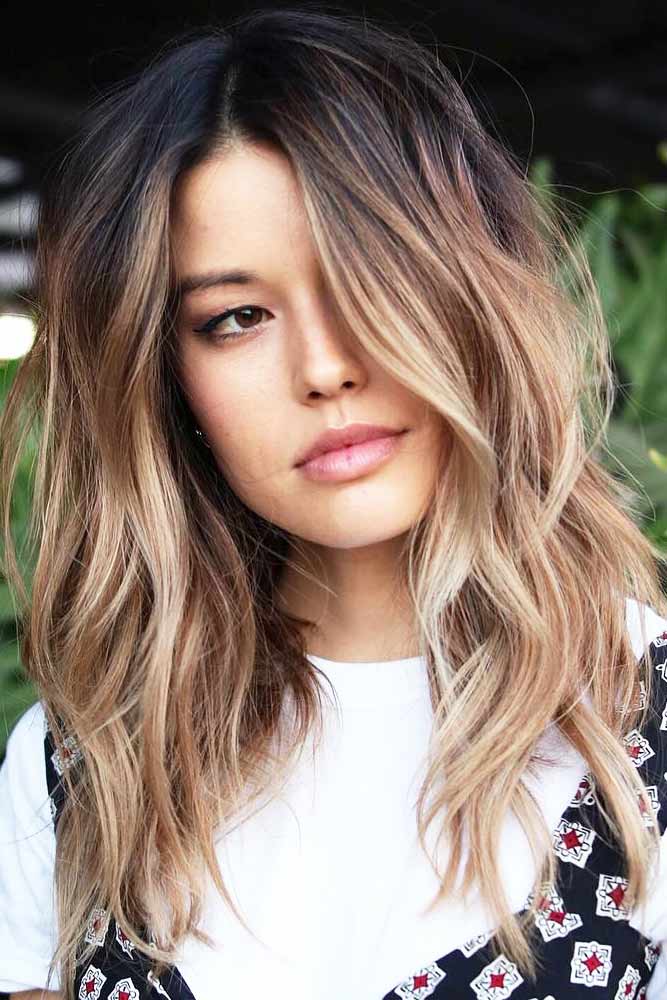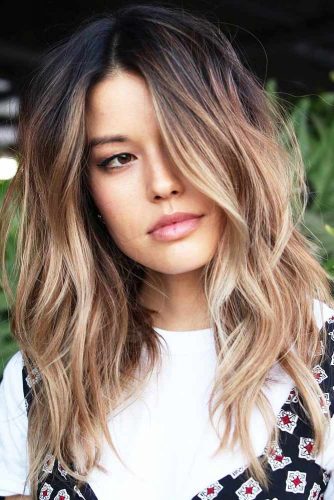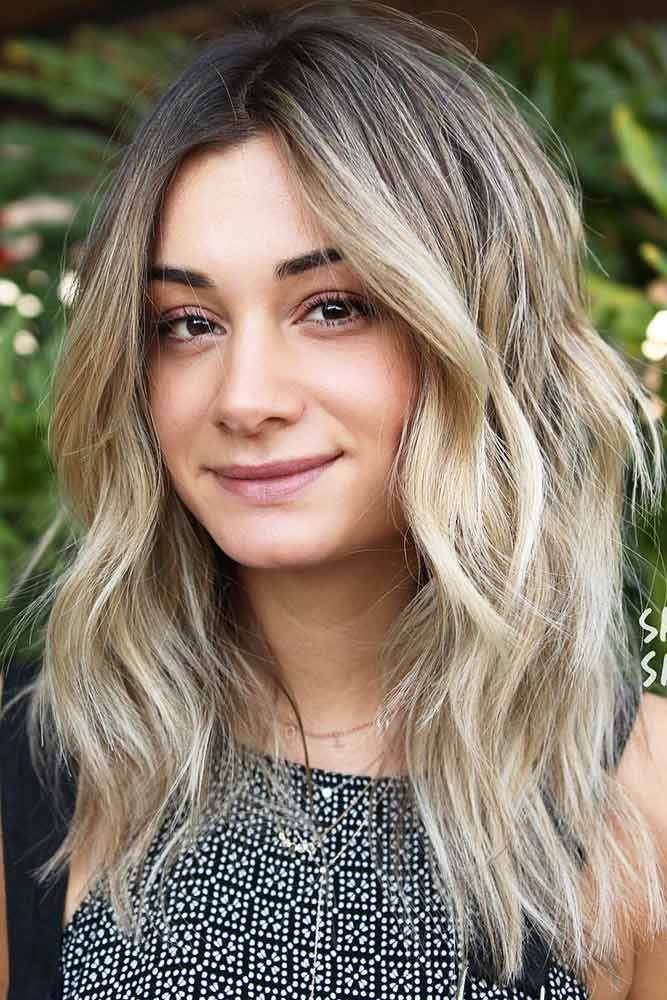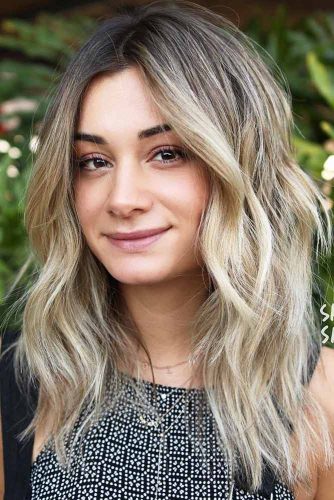 If you wish to keep your long wavy hair, simply adding some layers can give your hair added volume and bounce! As well, it can promote healthy regrowth and add texture and dimension to your wavy tresses.
Check out these women wavy long hairstyles. As you can see, they are very chic and feminine. You can also opt for long wavy hairstyles with bangs. Beach waves are all the rage right now as they are very sexy and mysterious.
To duplicate these long wavy locks, follow these steps:
Apply a generous amount of sea salt spray to your damp hair.
Allow to air dry or dry on the lowest setting with a diffuser.
Gently run your fingers through your locks to separate and apply a soft hold spray.
Here are some ways how to style naturally wavy hair overnight.
French braid your hair while still damp and secure with a hair tie and pins if necessary.
Set your hair with soft rollers before bed.
Twist your hair into a rope braid.
Make a fishtail braid.
Put your hair in a loose bun on the top of your hair.
Other Tips for Wavy Hair:
Use shampoos and conditioners without sulfates and that are designed for curly or wavy hair.
Only shampoo your hair once or twice a week.
Use dry shampoo and leave in conditioners.
Avoid heat as much as possible.
Sleep on silk or satin sheets.
Pull your hair back in a braid, loose ponytail or bun while you're sleeping.
Avoid brushing your hair. Use your fingers or a wide-tooth comb to style.
Sea salt spray is the miracle cure for wavy tresses!
Get your ends trimmed every six to eight weeks.
Comb your hair from the bottom up.
Braided Wavy Hair
Source: luxyhair via Instagram, sass.and.braids via Instagram, missysueblog via Instagram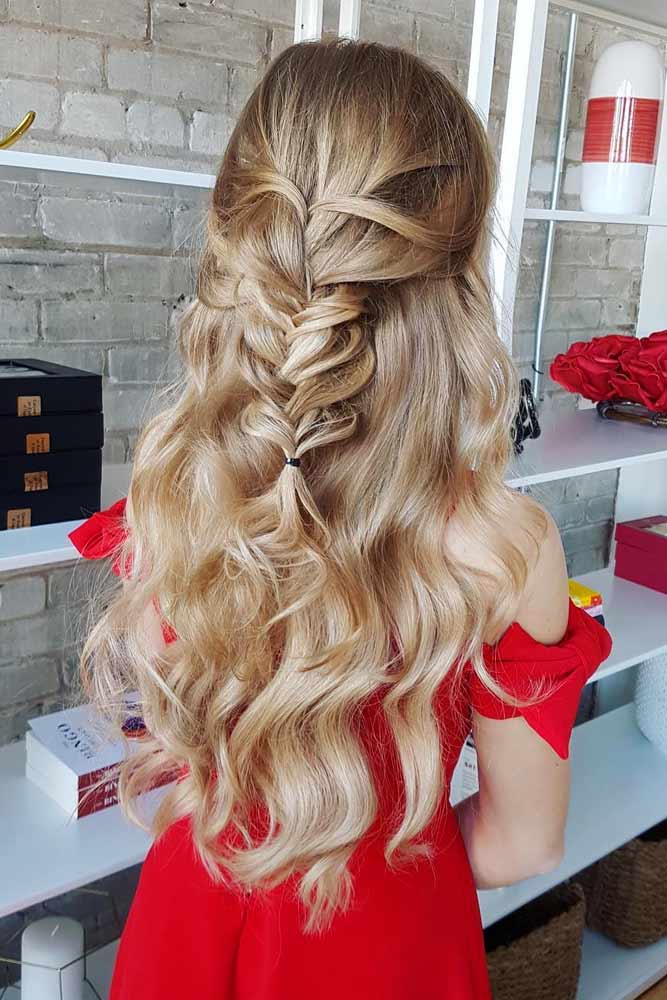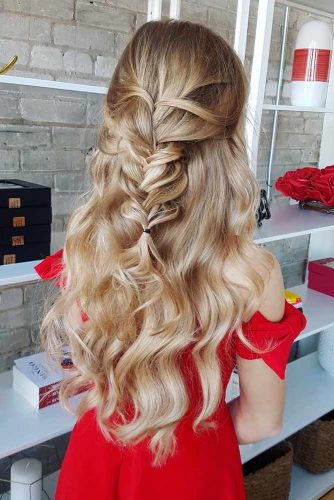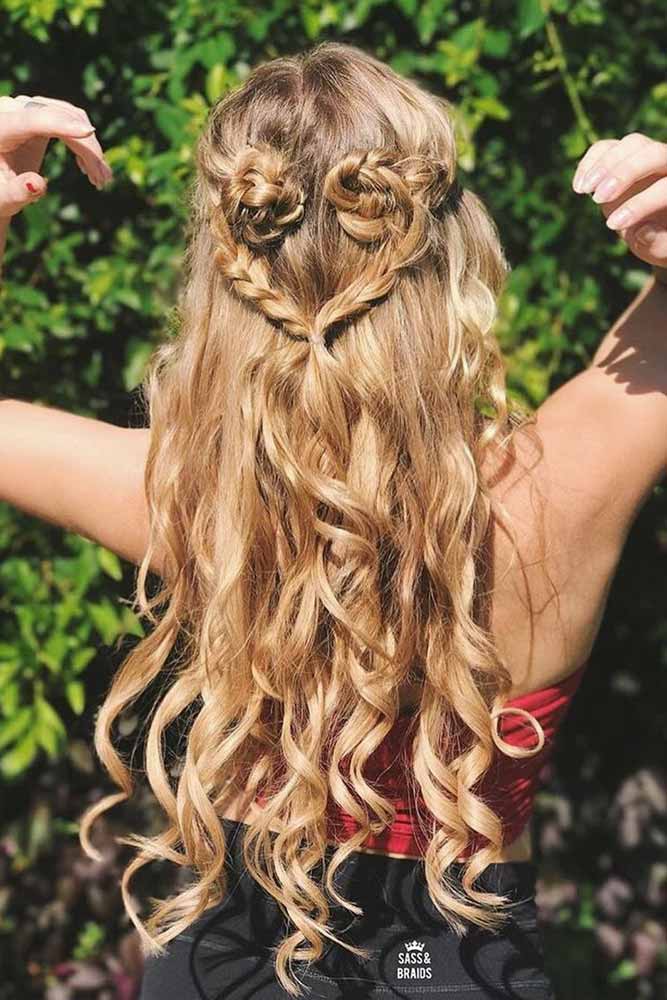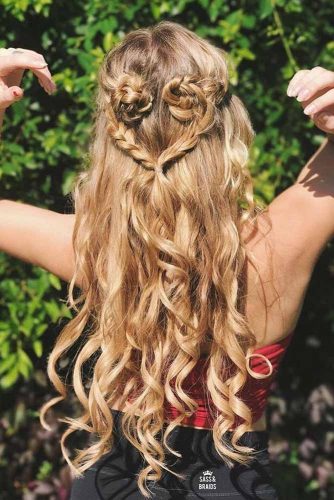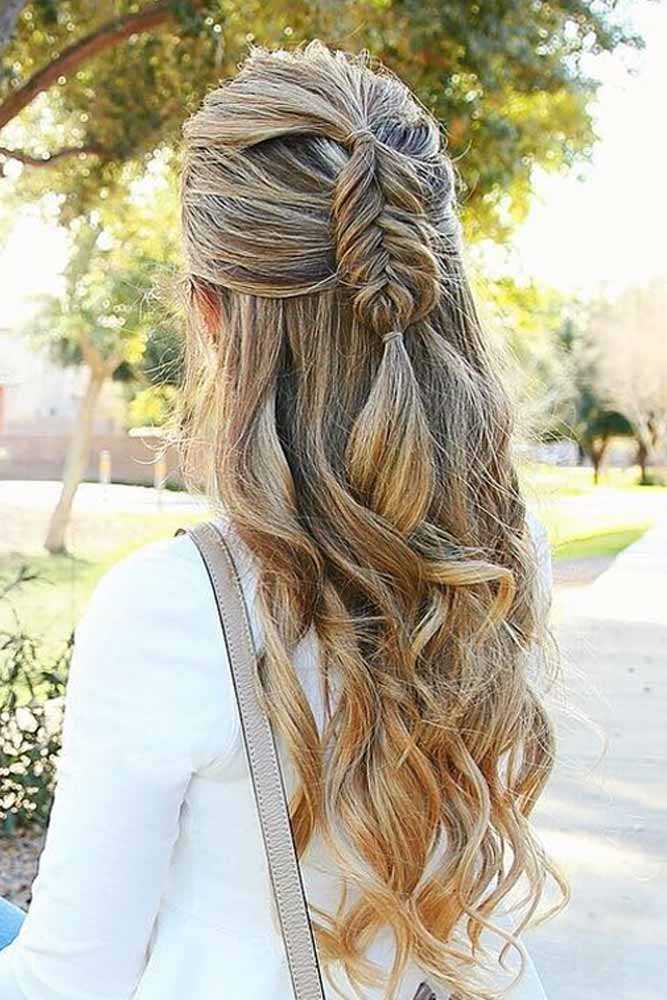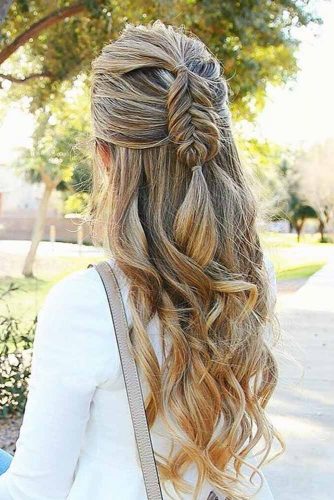 Braided hairstyles are very popular, especially during the summer months. These braids work beauty and comfort into any hair length or texture. If you prefer a soft, romantic look these style is a great choice for you. Look for inspiration on these cute half up braided hairstyles for long hair.
ADVERTISEMENT ‧ CONTINUE READING BELOW
Updos For Wavy Hair
Source: tonyastylist via Instagram, elstilespb via Instagram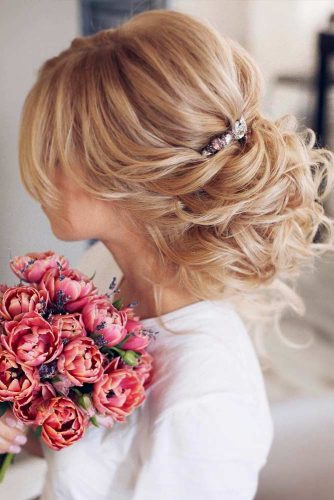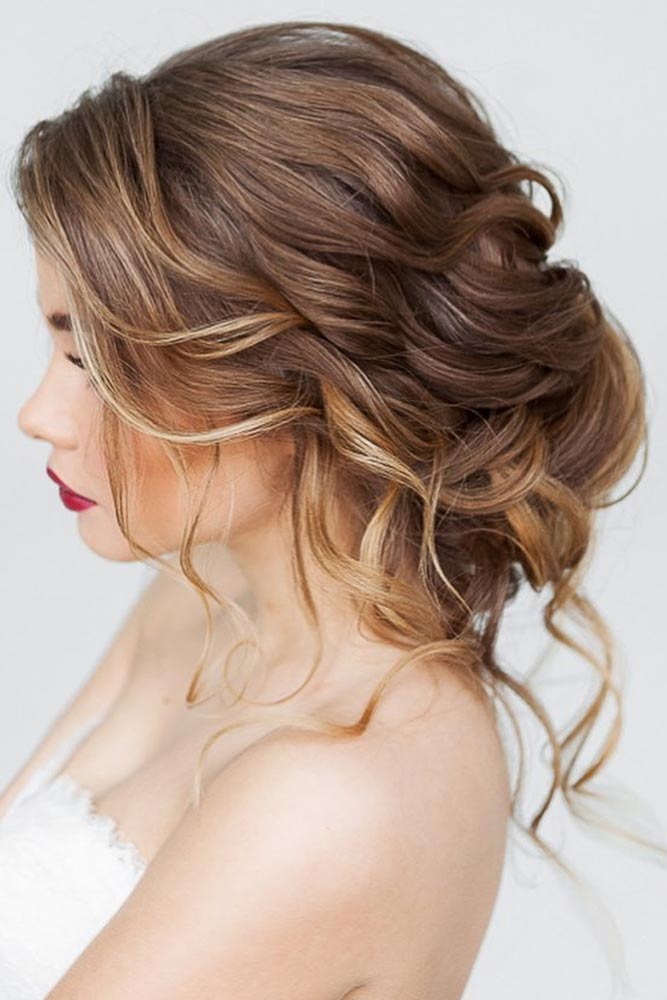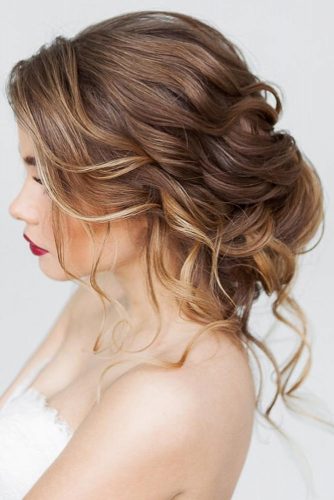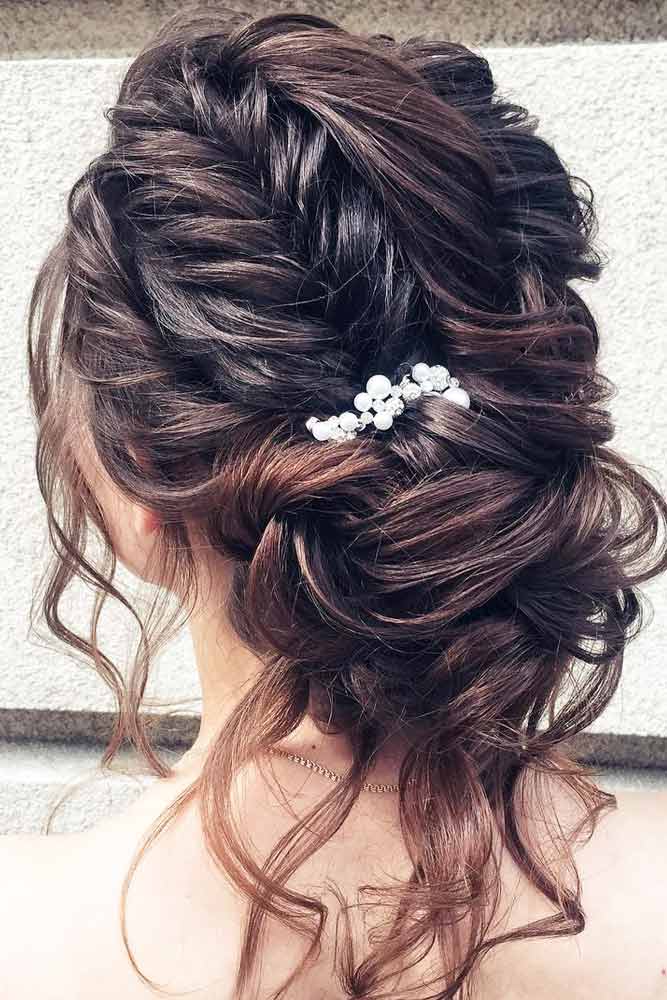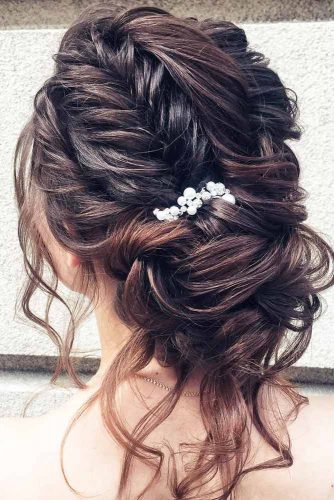 Many hairstyles can be adapted for long hair. Some of these updos can be achieved with the use of hot tools or pin curls. Elegant waves are classy and your look is wonderful!
Wavy Styles With Accessories
Source: brittsully via Instagram, natalieannehair via Instagram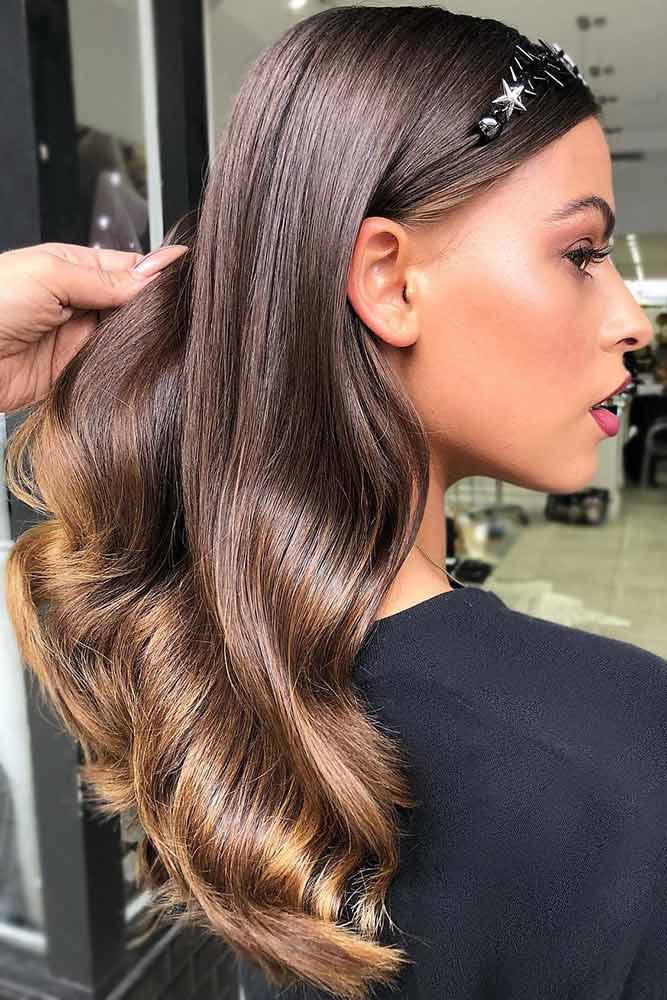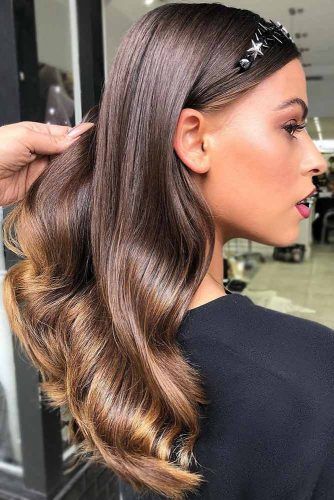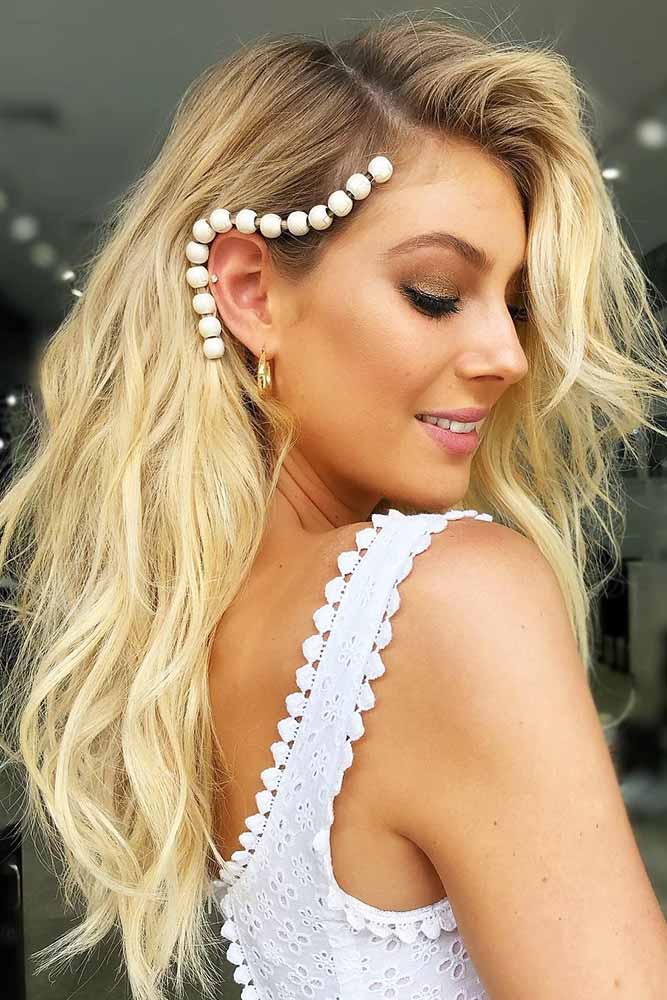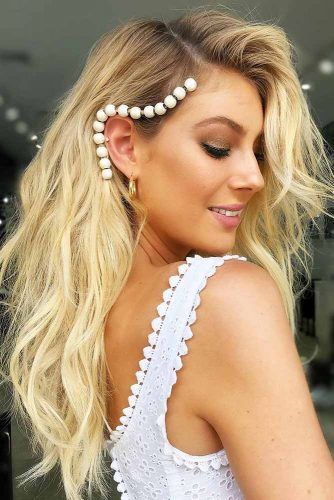 While waves are the cutest natural accessories, you can enhance their charm by finishing them with some hair embellishments. Some minimalist accessories will not only make your gorgeous look complete but will also individualize your 'do.
Wavy Half-Up Ponytails
Source: emmachenartistry via Instagram, brittsully via Instagram, natalieannehair via Instagram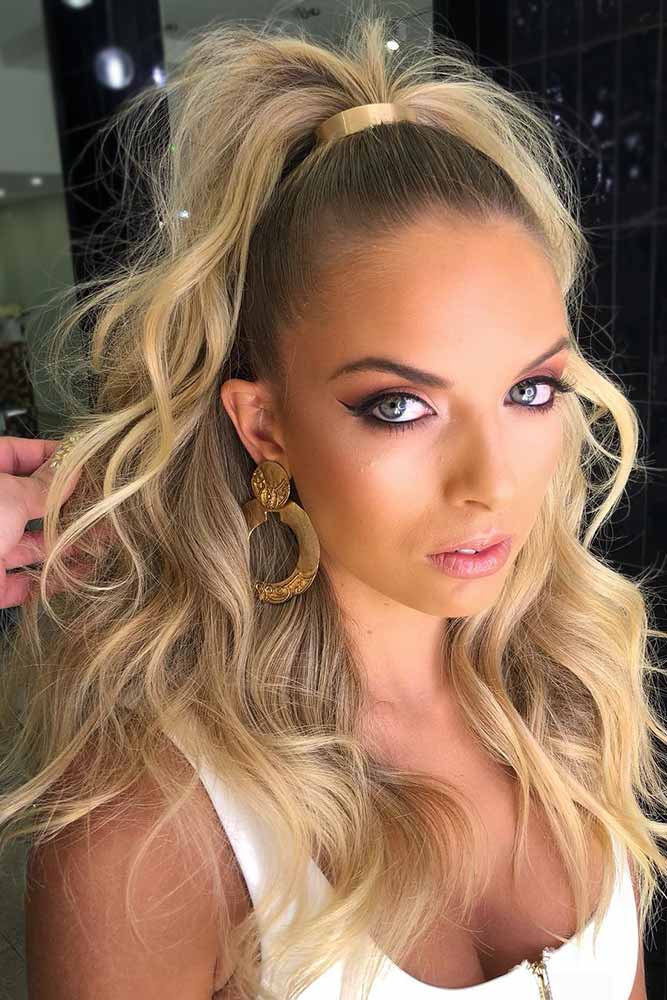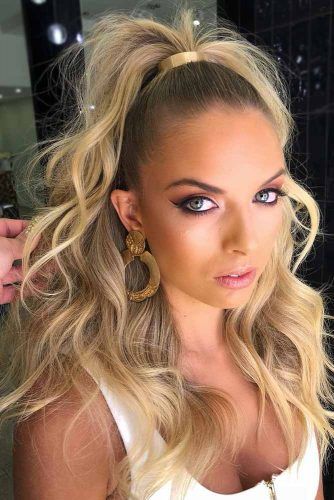 There's nothing easier than tying a half-up ponytail. And who would've thought that once you spice it up with a wavy texture, you will take the style to the next level? Besides a glorious appearance, such wavy half-ups will fascinate with a ton of volume in your hair.
ADVERTISEMENT ‧ CONTINUE READING BELOW
Buns For Wavy Hair
Source: emmachenartistry via Instagram, brittsully via Instagram
With waves, even a simple one-way twist will look like an updo sported by runway girls. It just so happens: wavy hair adds a lot of effortless vibes and natural dimension to all styles. A high top knot, loose chignon, or simple bun will look different if you ask waves for help.
Wavy Half-Up Knots
Source: natalieannehair via Instagram, hair_by_zolotaya via Instagram, hairbyjaxx via Instagram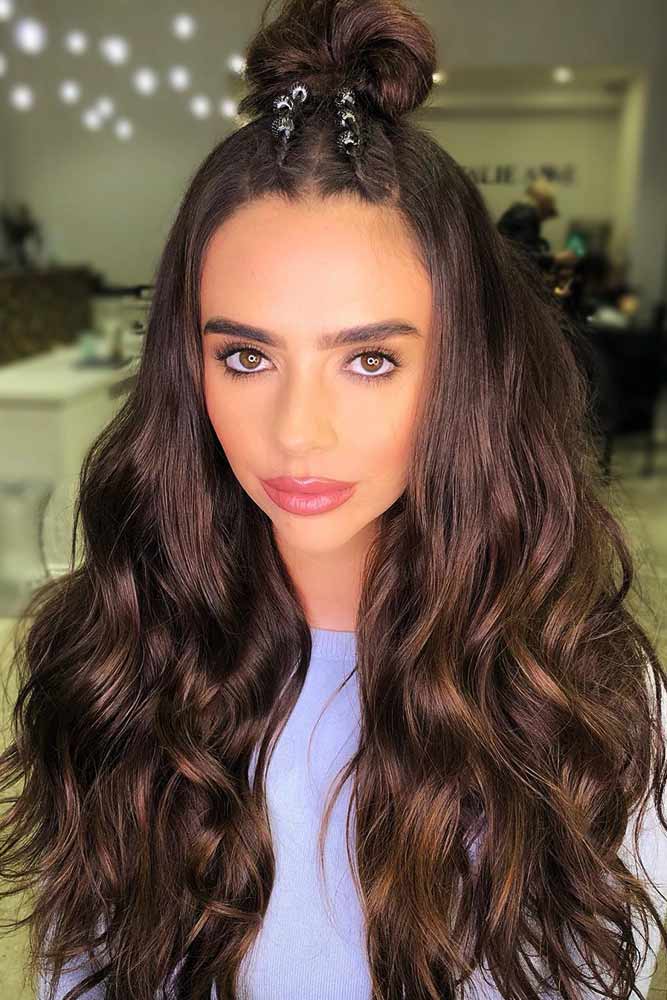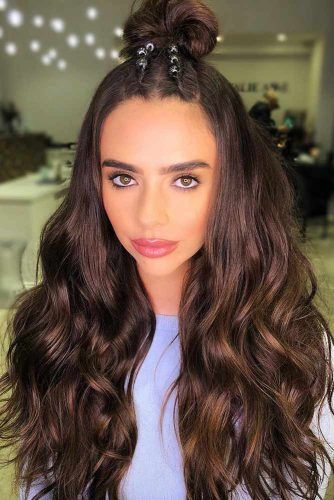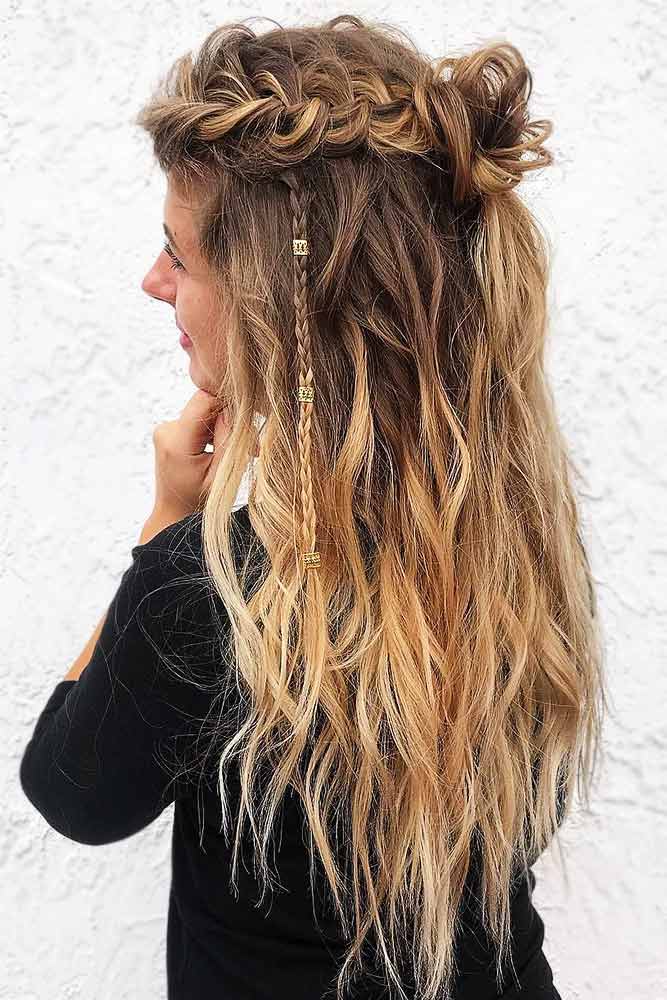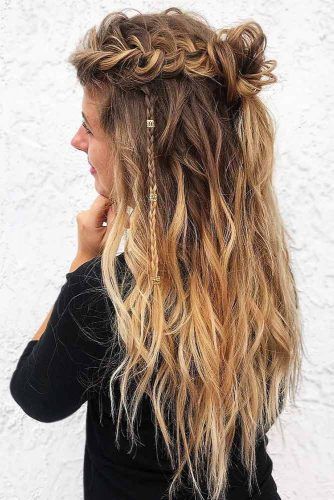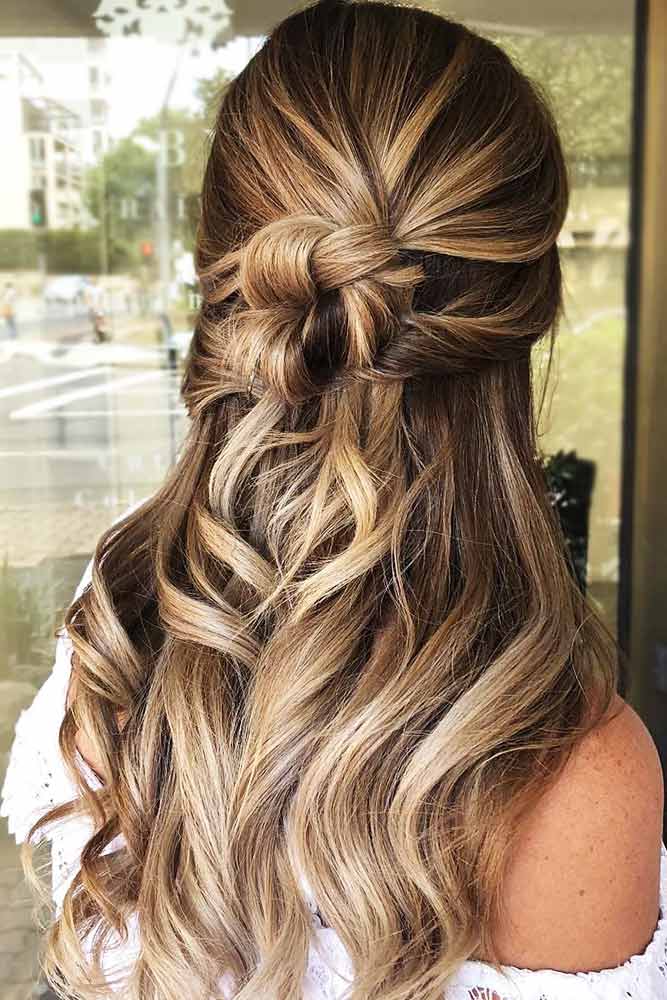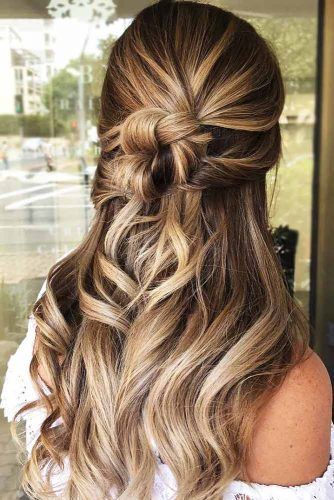 One of the biggest cons of wearing a half up is that the lower portion of hair tends to look flat sometimes. Well, you know how to solve it: give it a couple of curly iron passes. Whatever waves you choose will look voluminous and lovely, regardless of what half-up knot style you want to wear.
Low Wavy Ponytails
Source: annette_updo_artist via Instagram, dvir_tvik via Instagram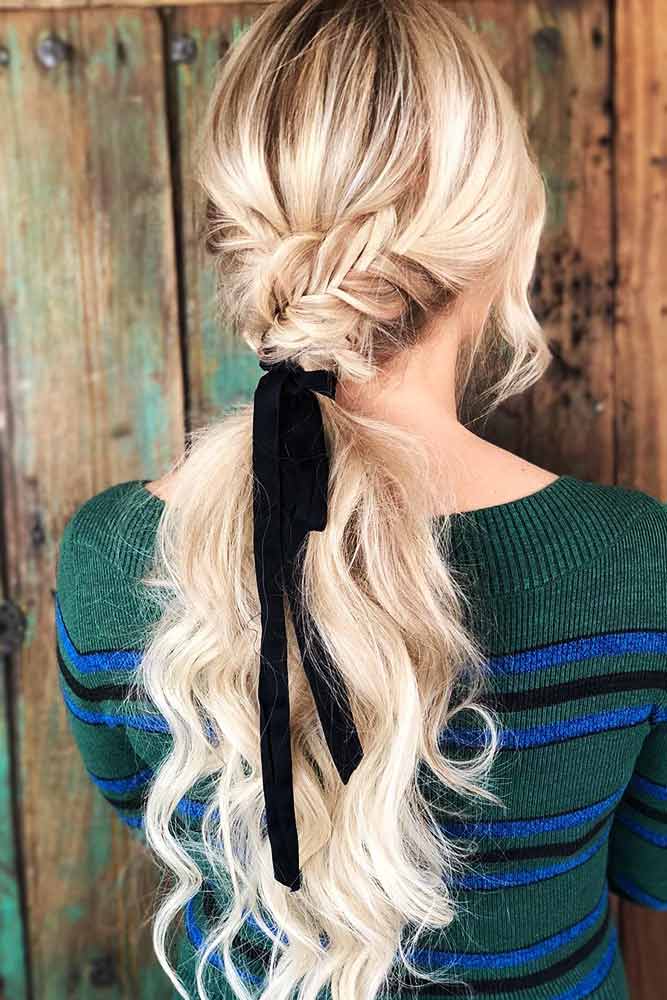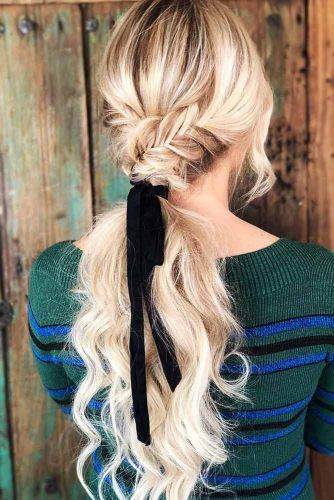 Let's get back to ponytails. If you're one of those ladies who consider the style to be too simple, these pics will change your mind once and for all! Just look how luxuriant and elegant the simple style looks when a wavy texture accompanies it: anything from big finger waves to little messy ones will work just great.
ADVERTISEMENT ‧ CONTINUE READING BELOW
Wavy High Ponytail
Source: mane_ivy via Instagram, nikihair.ru via Instagram, bar_ohayon via Instagram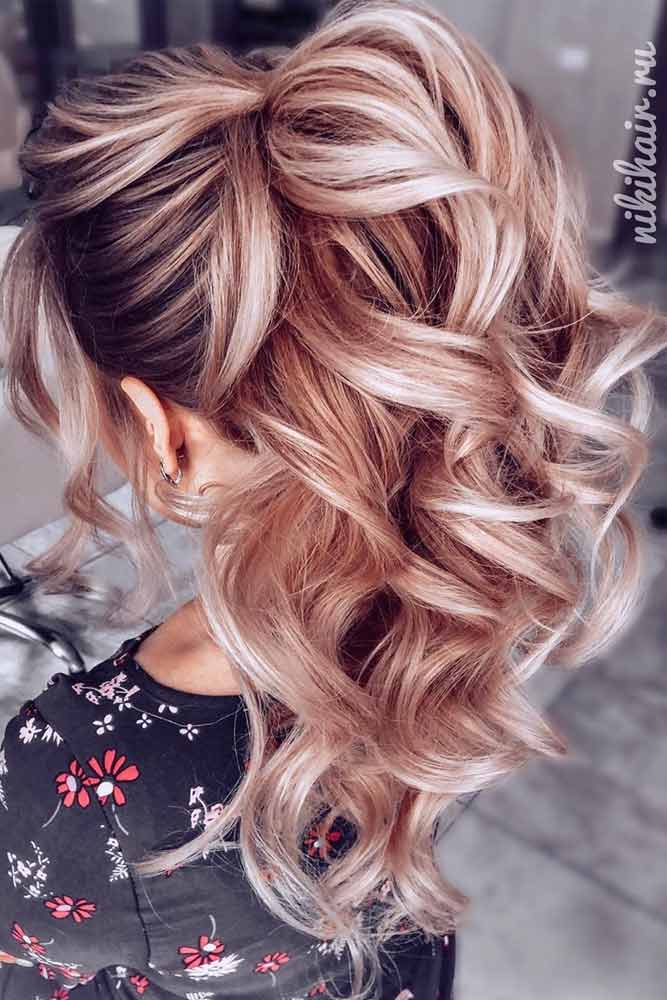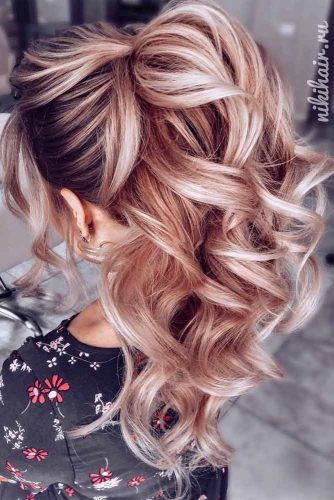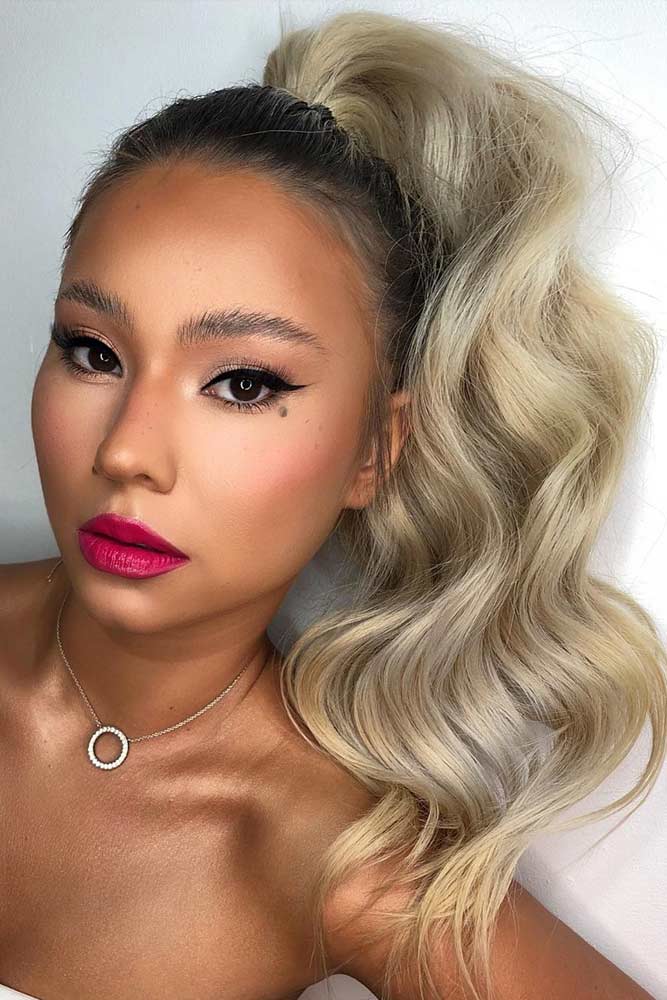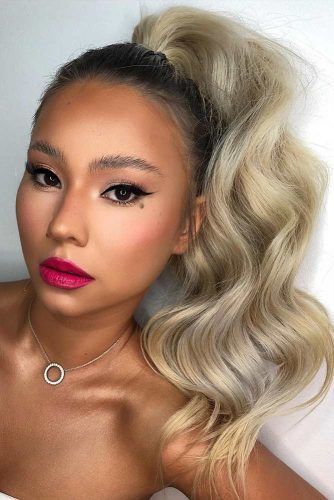 You can't even imagine how much flirty and dramatic character you can add to a ponytail by simply waving your hair. Should we mention that it's the easiest way to make the texture of your pony not only fuller but also dimensional? It can be big, softly waved and messy waves, posh little cuties with a defined finish or even brushed wavy locks styled to the side. You won't be limited with options if you set your creativity into motion. And don't forget about a heat-protectant.
We hope that are feeling inspired by our guide to wavy hair. As you see, there is no limit to how to style your wavy tresses! From short curly pixies to long, beachy waves, the possibilities are endless!
Wavy and curly hair are very sexy. As such, they will never go out of style! If you are looking to add some life your locks, you can dress up your naturally wavy hair with a new style! Or if you have straight hair, you can use some of our tips to get gorgeous waves in a few simple steps!
So get out there and embrace those wavy tresses!
ADVERTISEMENT ‧ CONTINUE READING BELOW