Scientists still don't know whether short wavy hair is a gift sent from above or a styling curse for ladies who misbehave. Well, there's only one thing that we know about that, and only this one counts: waves, whatever they are, look unbelievably gorgeous. There's no need to reveal this mystery, looking at curly hair is enough to understand how powerful their beauty is. And today we would like to share this power with you. Can you handle that?
When we look at wavy hairstyles, we can't know for sure if those women have naturally wavy hair. And you know what? We don't need to know. Our task is to learn how to wave hair perfectly so that everyone wants to steal a look from us.
How about upgrading classic short hairstyles with some wavy vibes? You can't even imagine what a fresh look they take at familiar hairstyles. So, it's time to believe: let's discover the handiest styling ways for short hair and reveal all the secrets of waves. There's an idea for any hair type and face shape!
How To: Waves For Straight Hair (Useful Tips)
Girls always want to bring something new to their hairstyle, as even little changes make us feel alive. Those who got bored of their straight hair, meet some easy ways of how to wave it. Don't worry; they're even easier than you can imagine.
Blunt Bob With Loose Waves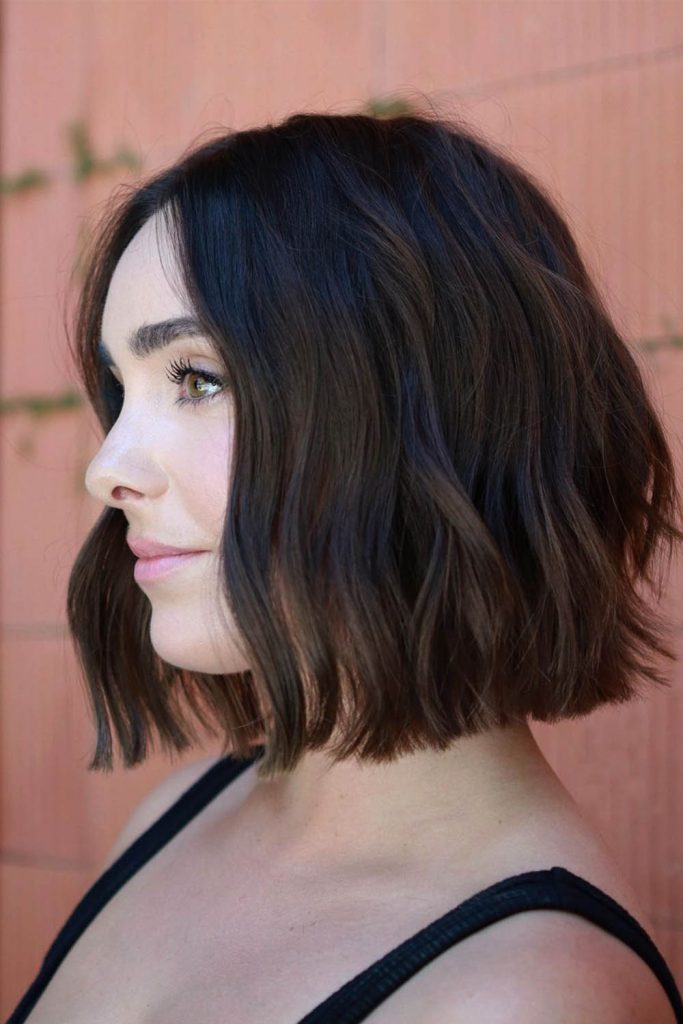 Source: salsalhair via Instagram
It's not a secret that lot's of women seek some short haircuts that are easy to maintain. Time is precious, and we all know that. So, it's time to become friends with this fantastic blunt bob: this cut knows everything about stress-free mornings. And once you wave such a bob, you will realize that nothing can be more comfortable to sport.
Middle Parted Layered Wavy Bob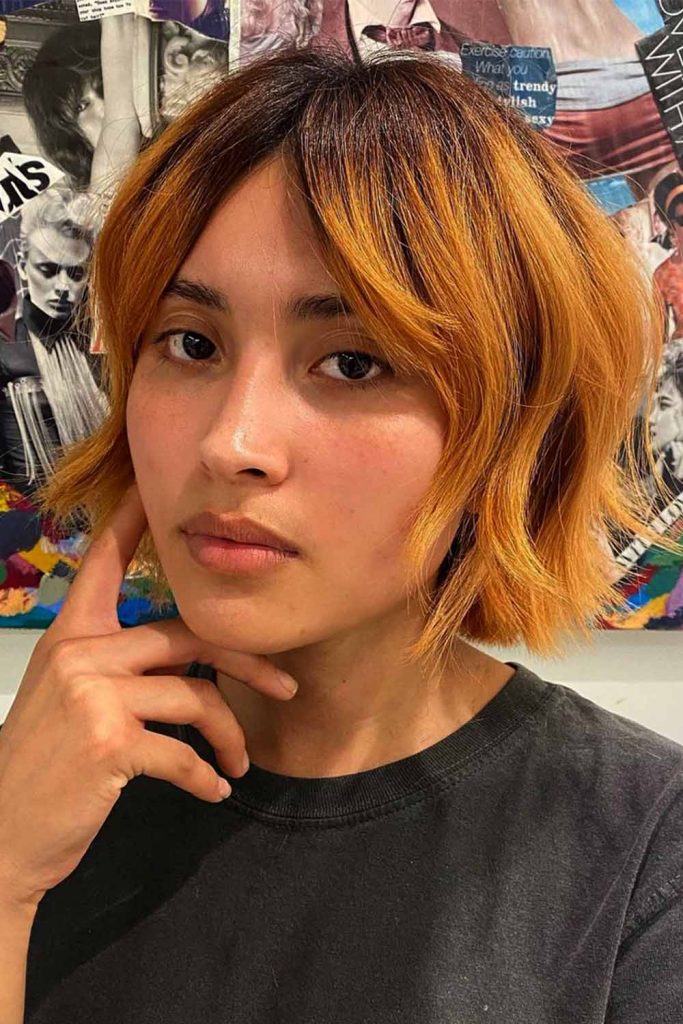 Source: manemisfit via Instagram
Finishing your short wavy hair style with a middle part is a stunning way to put it in the spotlight. First of all, such parting creates a perfectly balanced silhouette that makes every single wave stand out. Secondly, waves can do some framing when they're parted to the middle. Yes, that's a styling twofer you shouldn't miss!
Beachy Waves For Short Hair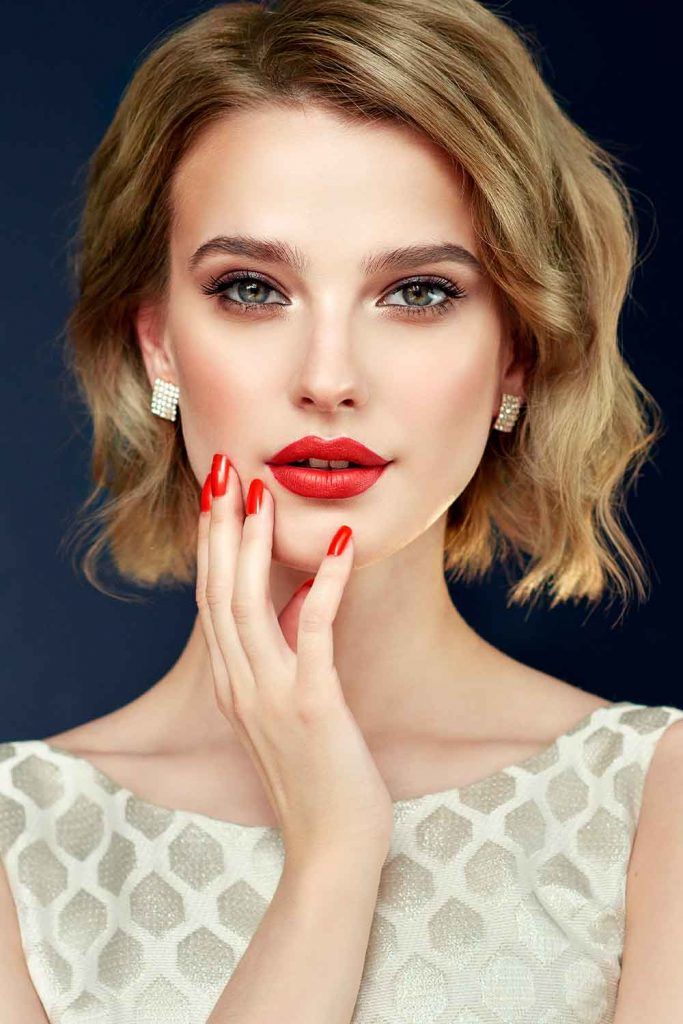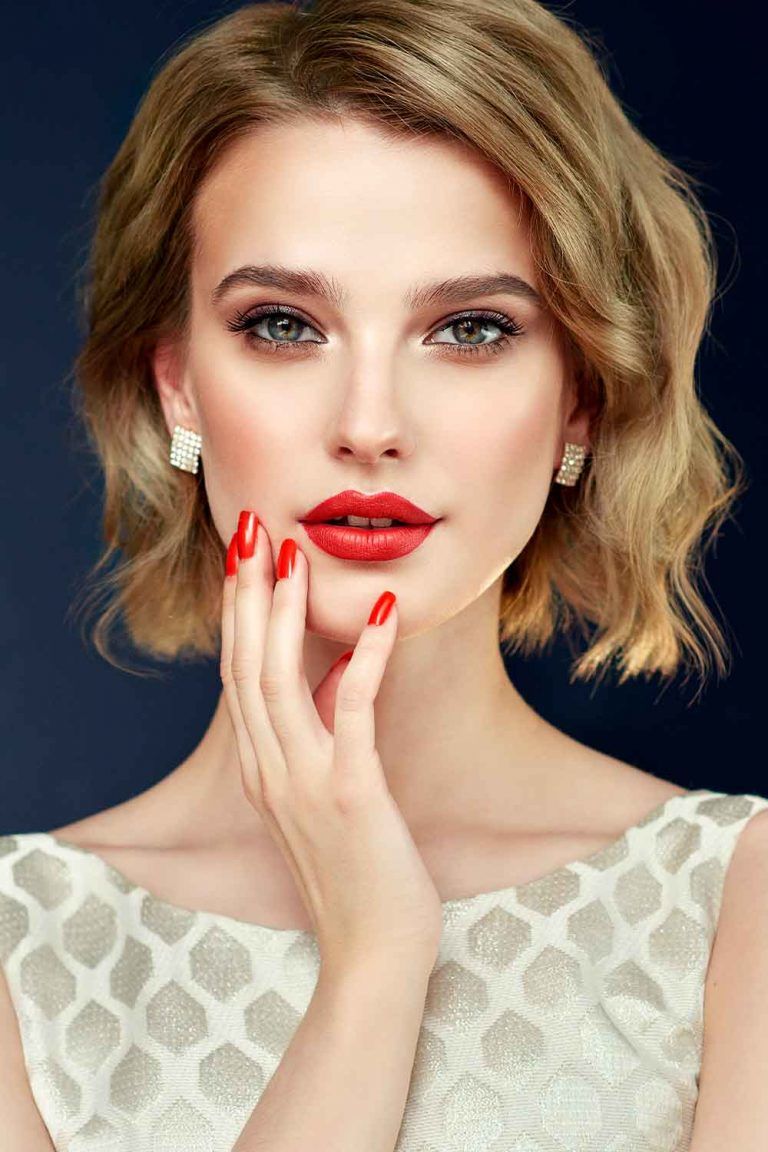 Credit photo: Shutterstock
Do you remember how your hair looks after sea-bathing? It's messy, wavy, and charming. Fortunately, you don't need to go to the sea every time you want to get beach waves. Don't worry; it works for any hair color.
How to style:
Apply some heat protection spray on your hair.
Take a curling wand or flat iron and start curling your hair by section from the very top.
Shake your head, brush your waves so that they look messier and more effortless and secure them with hairspray.
Chick Hollywood Curls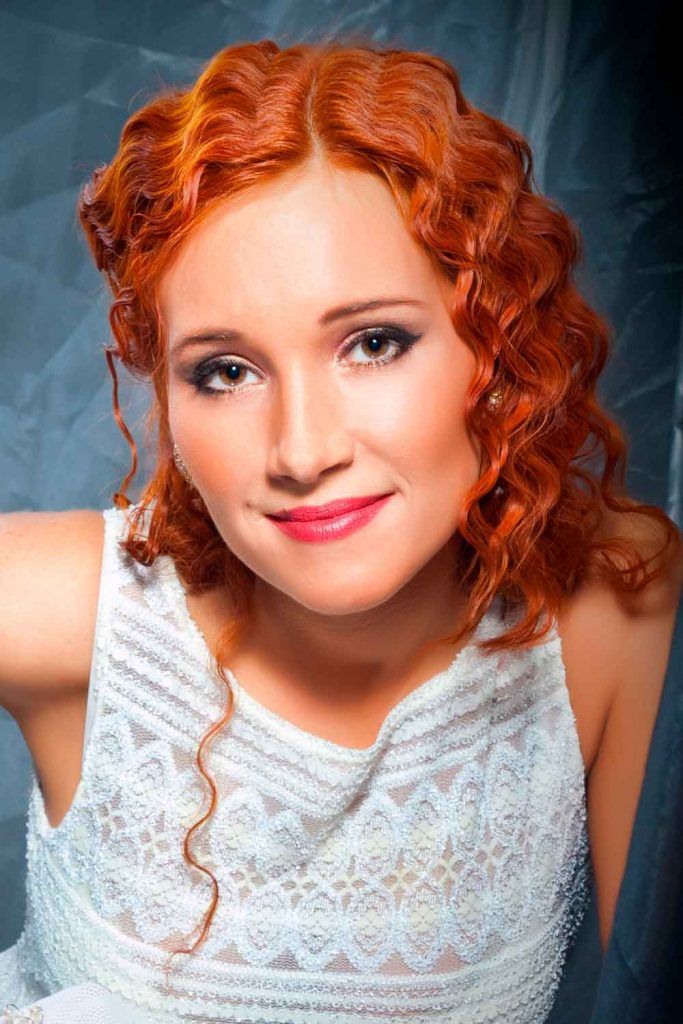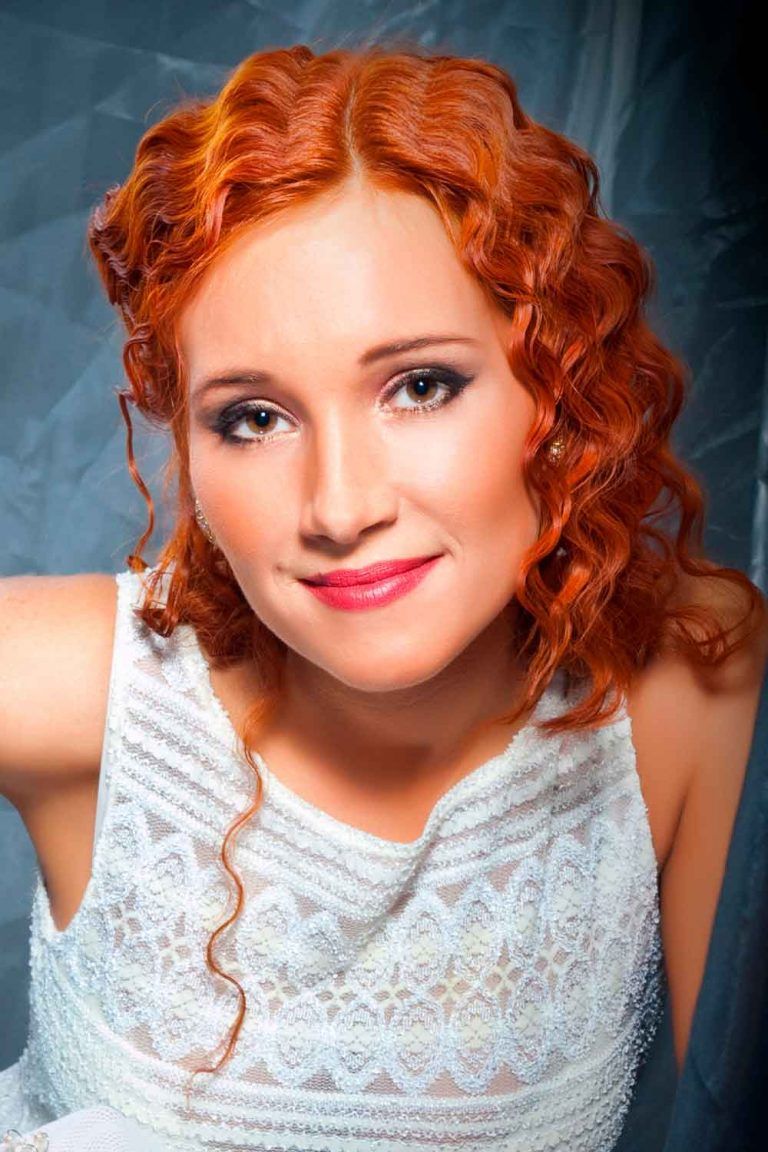 Credit photo: Shutterstock
Those who don't believe that the popular Hollywood curls can be styled on short hair, you're going to change your mind. The nowadays' glam classic has no limitations.
How to style:
Pull away the top section of your hair (it's OK if it's messy)
Apply a heat protection spray on your ends.
Take a curling iron and start with larger sections, always curling in the same direction. Spray them all!
Do the same thing to the lower section, holding the iron vertically.
Brush your waves and say hello to Hollywood ones!
Make A Hair Comeback To '20s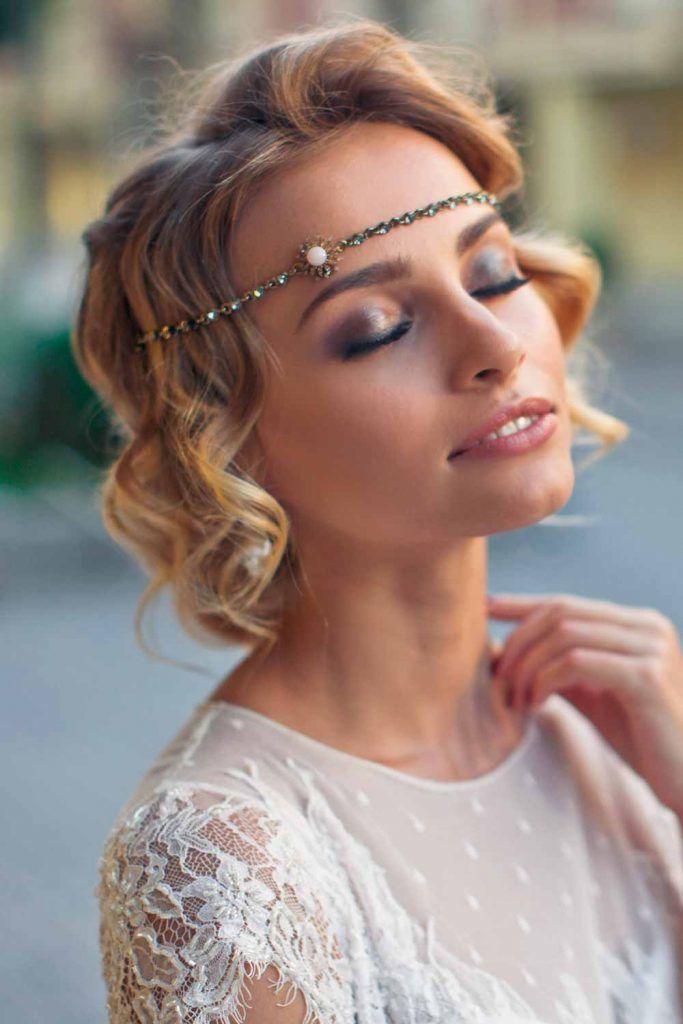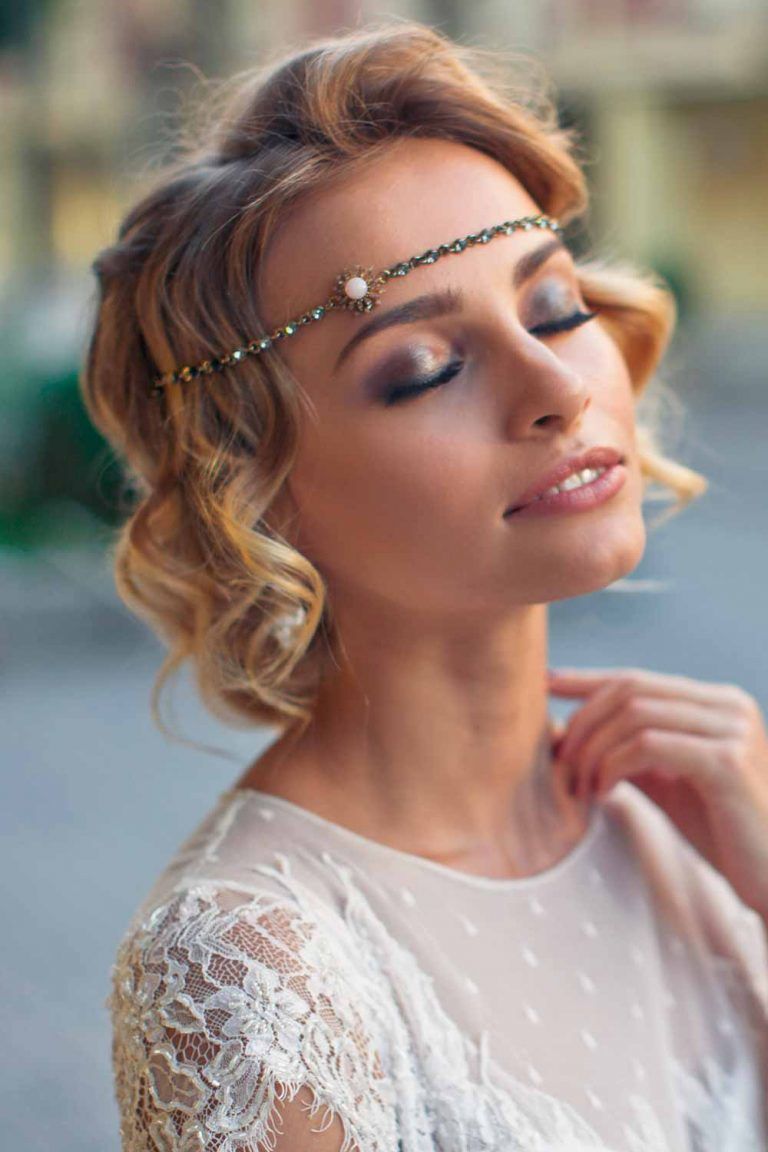 Credit photo: Shutterstock
Are you in the mood for traveling in time? Do you want to bring the romantic jazz atmosphere back? Red lipstick, wavy hairstyle from 1920s, A-line dress; you are a flapper icon! See how to create short wavy hair with vibes of past.
How to style:
Apply a good amount of gel on your hair and comb it tightly to one side.
Wave your hair, making a slight twist on the top, secure the waves with clips and don't remove them for 30 minutes.
After half an hour, take off the clips and finish your curls with hairspray.
Waterfall Waves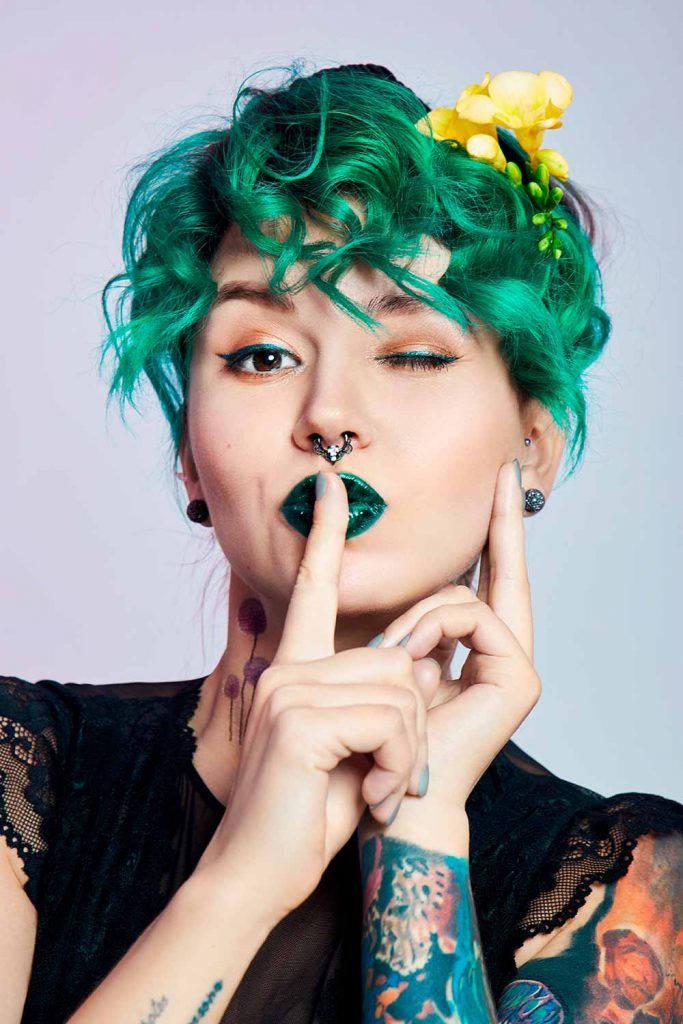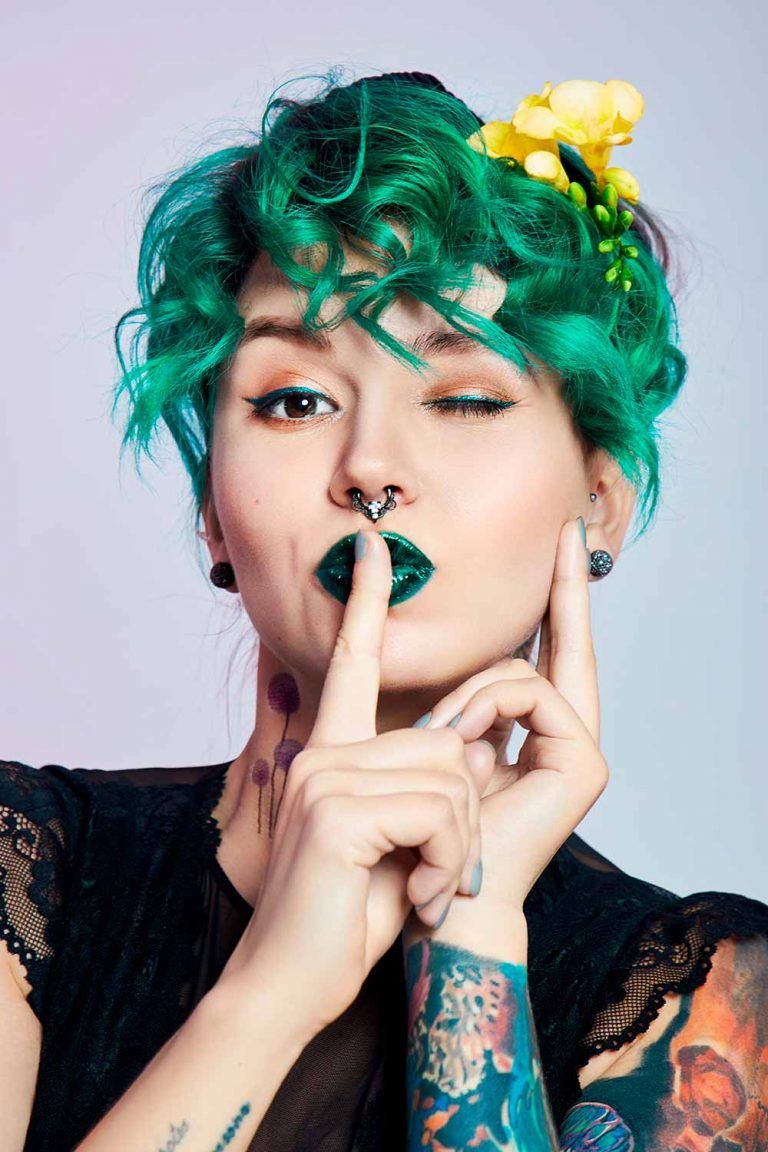 Credit photo: Shutterstock
Waterfall messy waves are all about the dimensional look that is full of movement. Actually, natural waves usually don't look that lively, so it's your turn to make curly girls envy. This hairstyle can be achieved with two types of styling products; in other words, it's extremely simple.
How to style:
Don't blow dry your hair, make sure it's wet enough and apply some thickening gel, leaving it for a while.
Pull your hair with your fingers, creating a loose waterfall pattern and finish it all with a strong-hold hairspray.
Frame Your Face With Waves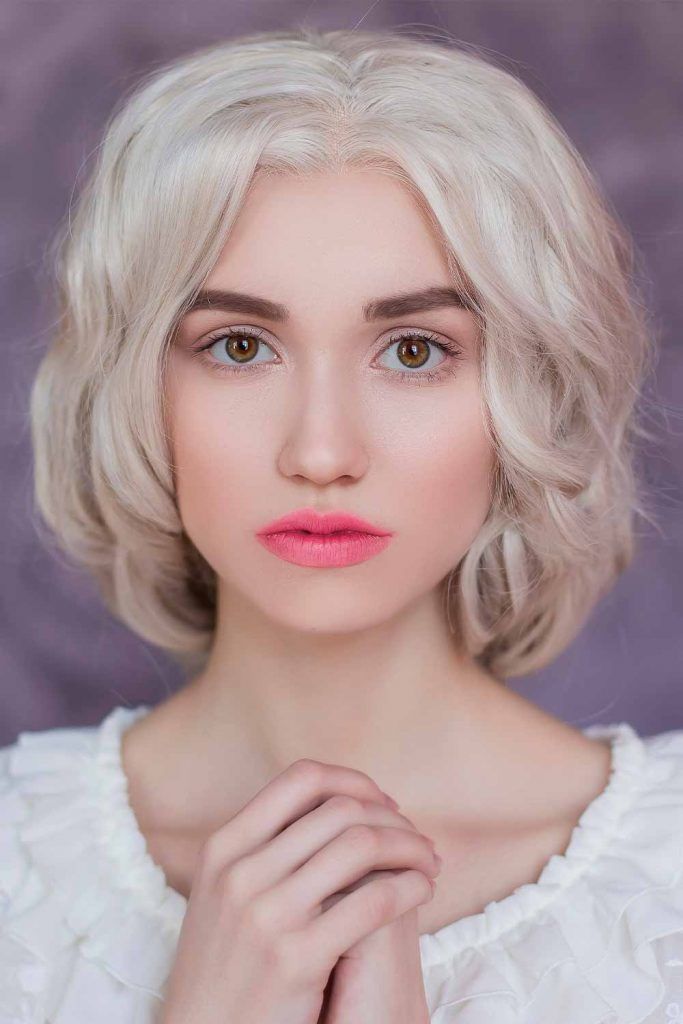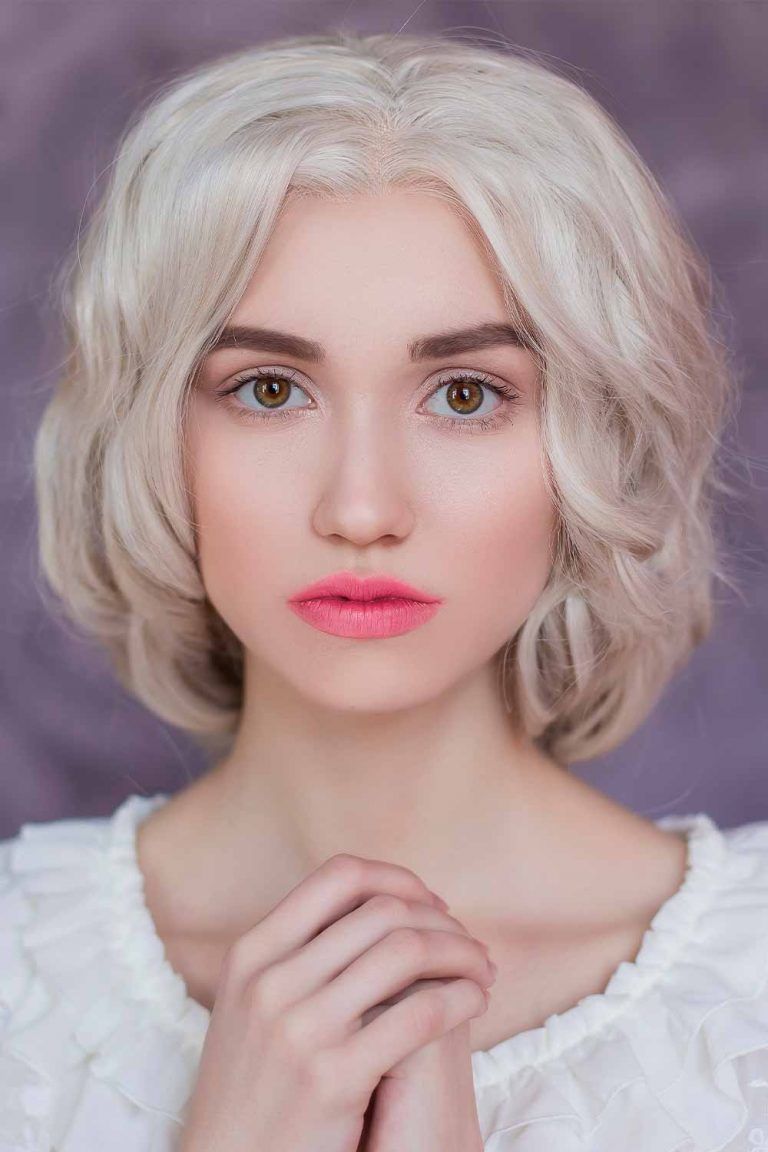 Credit photo: Shutterstock
No woman in the world doesn't dream about face-framing waves. Believe it or not, this simple bob can draw attention from your round or oval face shape and bring the focus to your beautiful eyes and cheekbones.
How to style:
Start curling your straight hair, leaving the two front sections for later. You can alter the direction of curling by every lock.
When all your hair is wavy, curl your front locks towards your face, so that they frame it.
Sandy Layered Wavy Pixie-Bob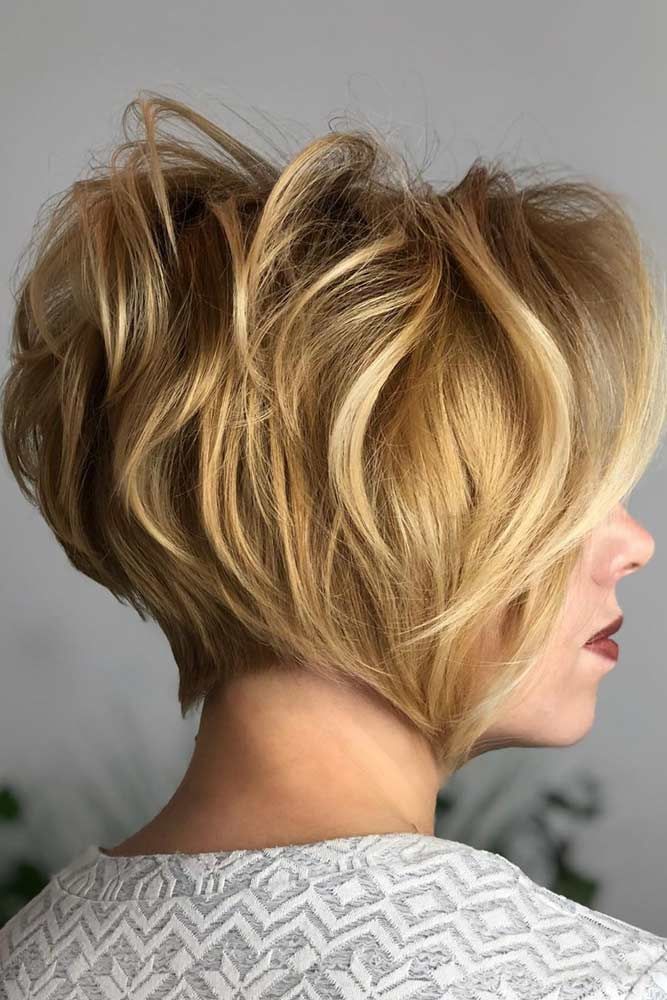 Source: mila_kryshchykhina via Instagram
The best decision that a woman with short wavy hair can make is to embrace her pattern! Additionally, you can enhance it with the magical power of layers. Not only will they accentuate your waves but they will also make them manageable for styling. Believe it or not, this amazingly voluminous pixie bob with its lively soft waves can take less than 10 minutes.
How to style:
Prep your hair with a softening conditioner.
Wait until your hair is damp and apply some curl foam, moisturizing wavy serum or simple salt spray.
Tousle your hair, running your fingers through each layer.
Finally, give it a blast of hot air, gently tousling your hair while blow-drying.
Finish the look with a coat of hairspray to keep the waves defined all day long.
Graduated Chin-Length Bob With Fringe
The light feel of these soft airy waves simply takes us to the sunny beach with the peaceful sound of waves. Who would've thought that a chin-length cut finished with waves and lightweight bangs could have such a strong visual impact? Apart from giving a cute feminine look in minutes, this hairstyle can take fine locks to a whole new level.
How to style:
Apply a heat-protectant to your damp hair.
Next, blow-dry your locks until they're completely dry.
When drying bangs, make sure to work with a round brush.
Now, take a flat iron or curling wand and give a soft wave to the top layer of hair.
Finally, spritz the look with hairspray, tousling your locks a little.
Textured A-line Bob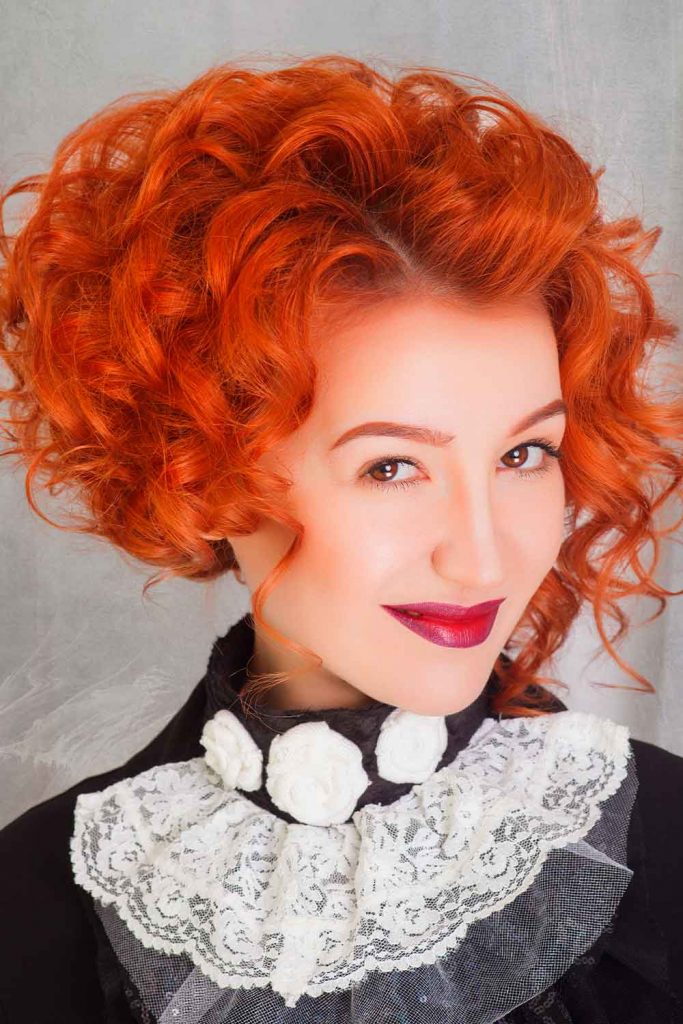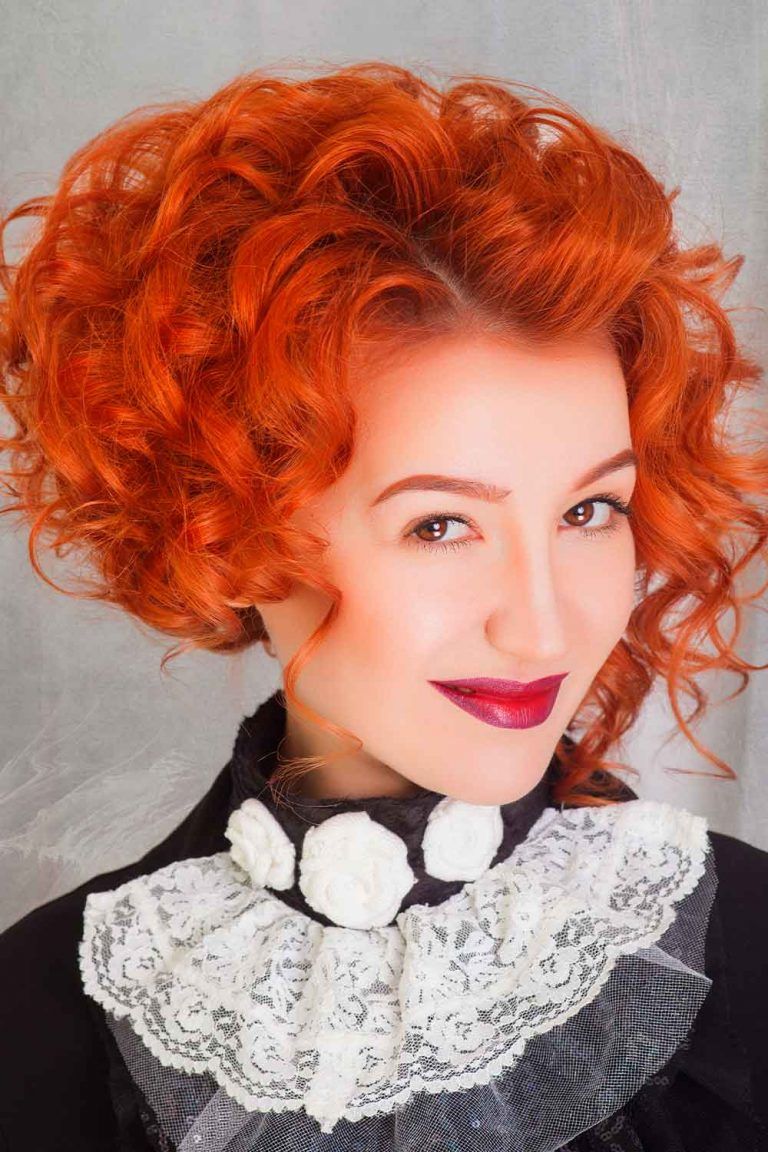 Credit photo: Shutterstock
On the gradual silhouette of an A-line bob, wavy hair looks its best, especially when all waves follow the same direction. If you have thick hair, we recommend you getting layers in order to make your hair softer and more manageable for wavy styling. In case you don't want to lose much density, texturizing the ends only would be enough. By the way, you will be surprised by the simplicity of this look!
How to style:
Apply texturizing sea salt-based spray to your hair.
Next, start scrunching your hair until you see the textured finish.
Leave your hair to air-dry, scrunching the locks from time to time for a better effect.
Asymmetrical Long Wavy Pixie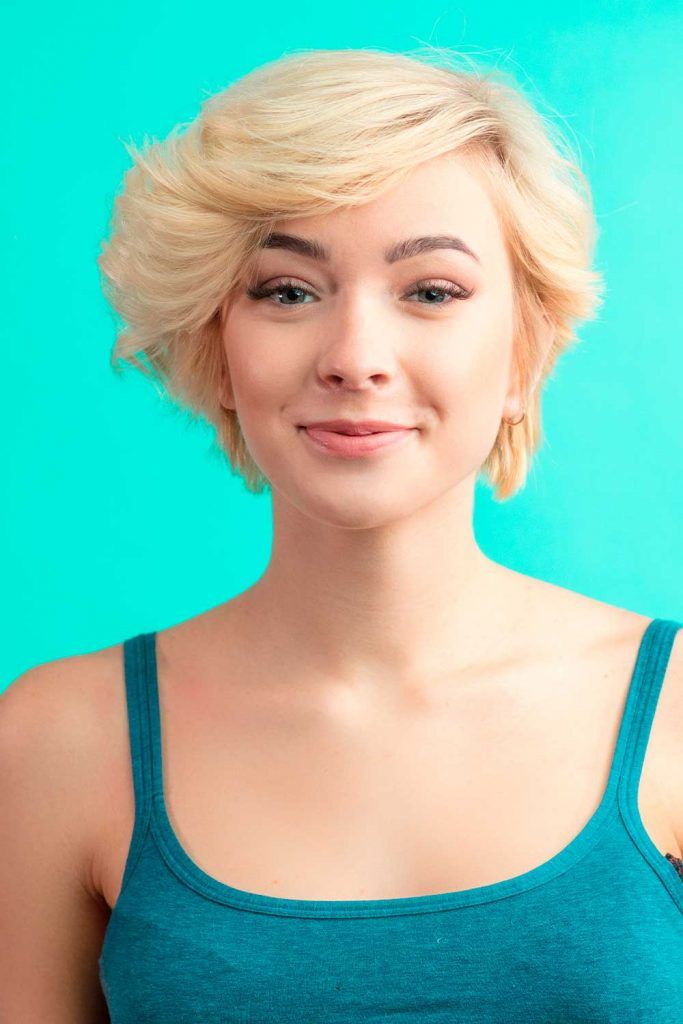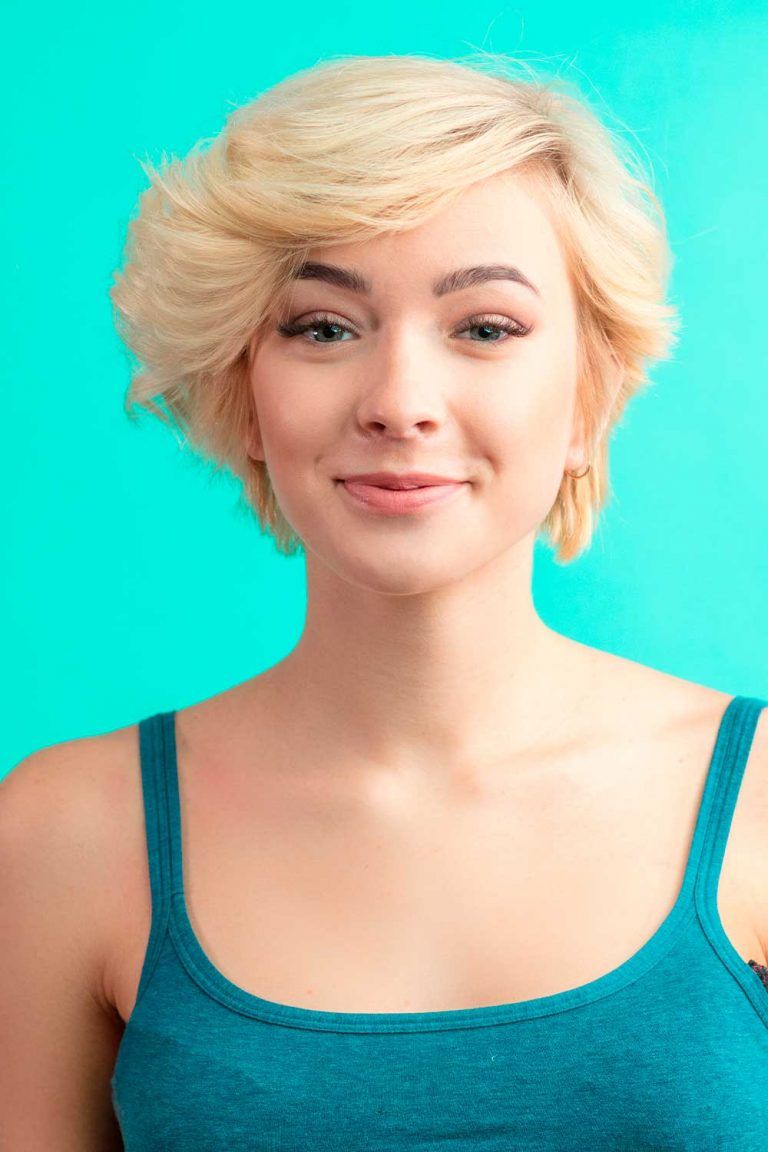 Credit photo: Shutterstock
There's nothing like the charm of asymmetry when you want to add some character to your wavy look. Besides being super easy to style, asymmetrical haircuts allow women to frame their faces visually, which is a win for girls with chubby cheeks and sharp-angled features. When paired with beachy waves, such haircuts become looks to steal. The good news is, you can get them without any heat, and, therefore, damage.
How to style:
Apply some leave-in wave foam to your damp hair.
Then, braid the top.
Once your hair is completely dry, unbraid the top.
Tousle up the braids and coat them with hairspray.
Hairstyle Ideas With Short Wavy Hair
Well, you've waved your hair, what's next? Now your waves need some styling! And you need some inspiration. Go on reading to see some trendy wavy hairstyles to make your locks look even more attractive. And remember: your face shape or hair type is not an obstacle for these cuties.
Tousled Wavy Bob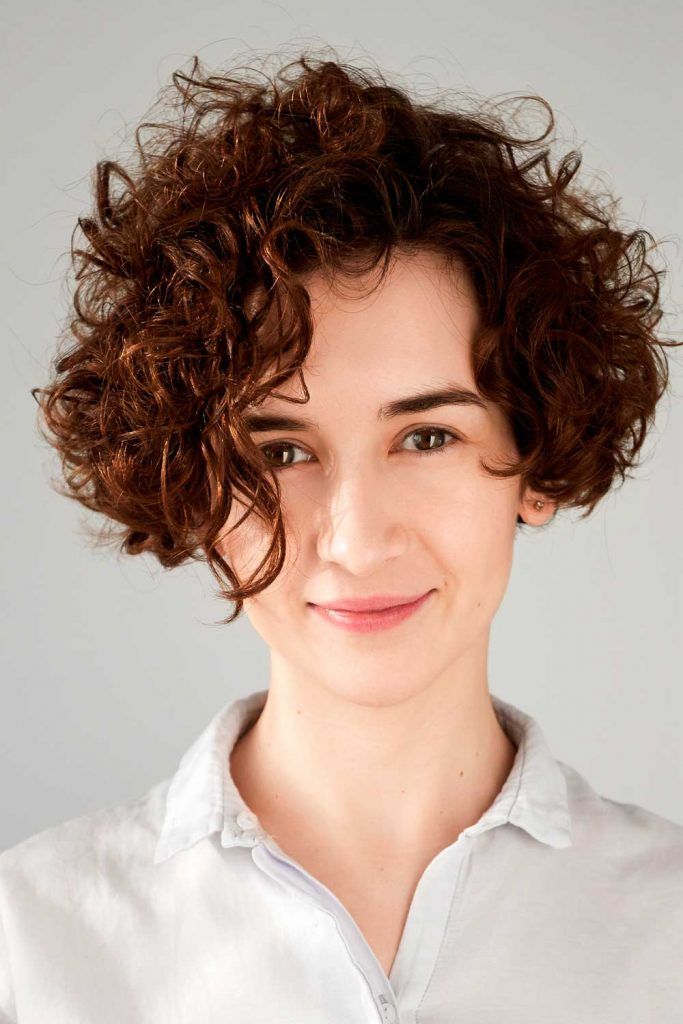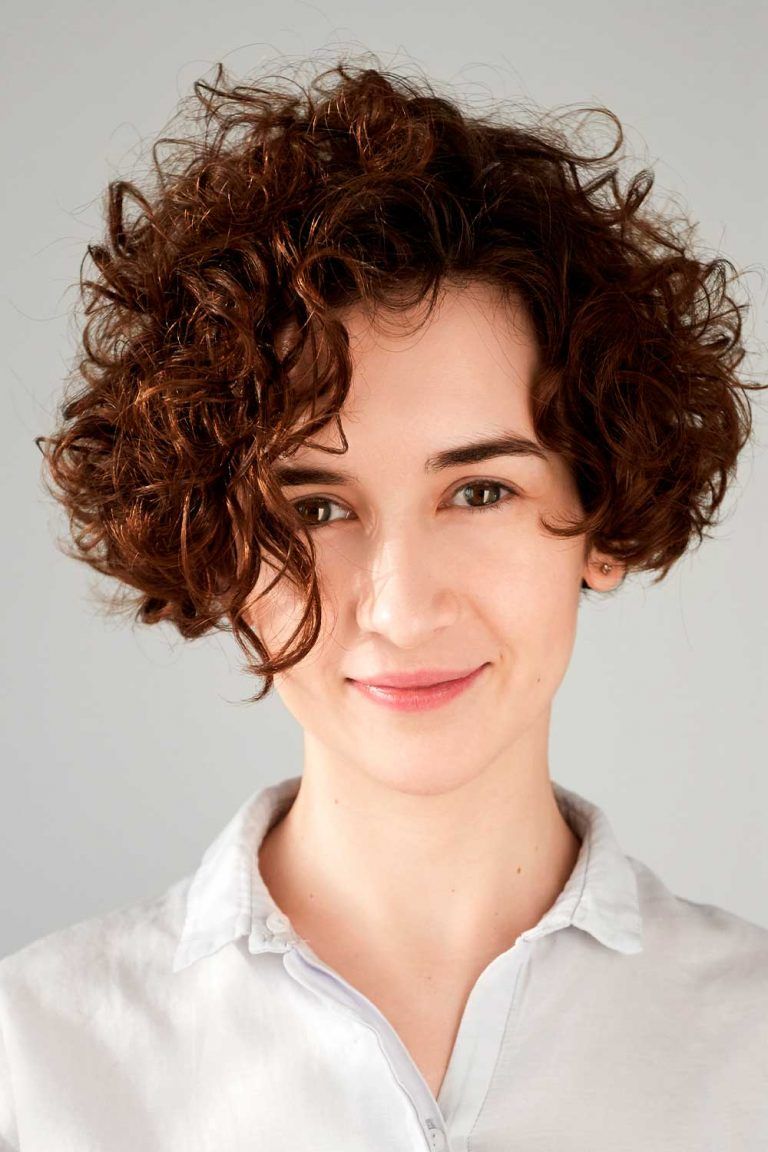 Credit photo: Shutterstock
Using a flat iron is not the only way to get a cute hairstyle. And this tousled bob is about to prove that! The only things you need is to apply a thickening gel and to tousle your hair with a brush. Yes, looking amazing isn't a complicated thing. To spice it up, consider soft pastel highlights: the one you see in this pic is the loveliest look ever.
Wavy Bob Haircut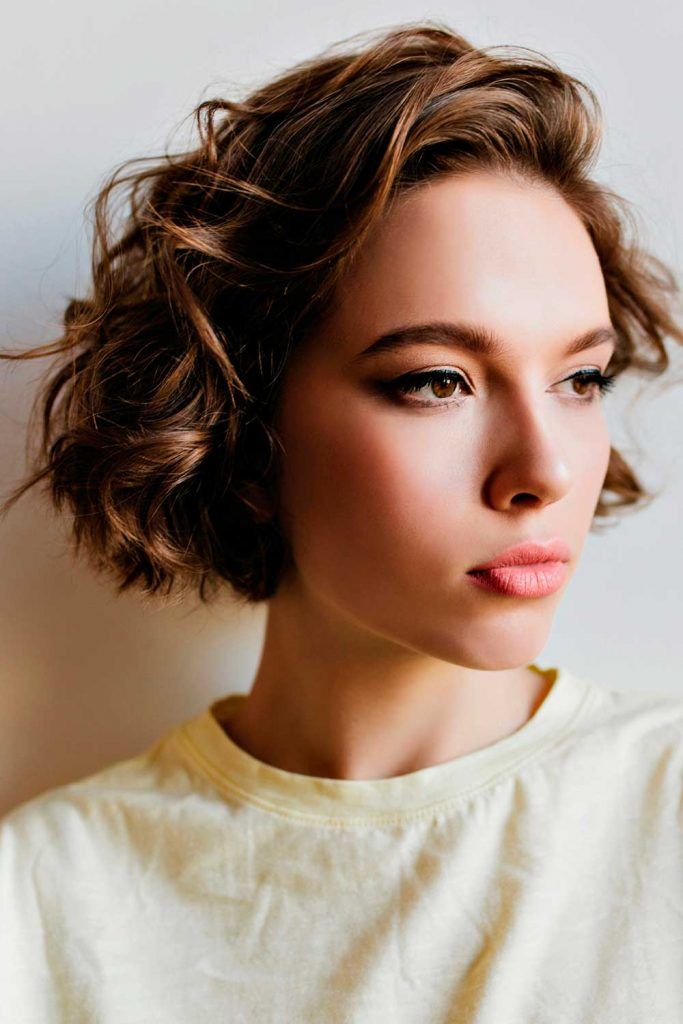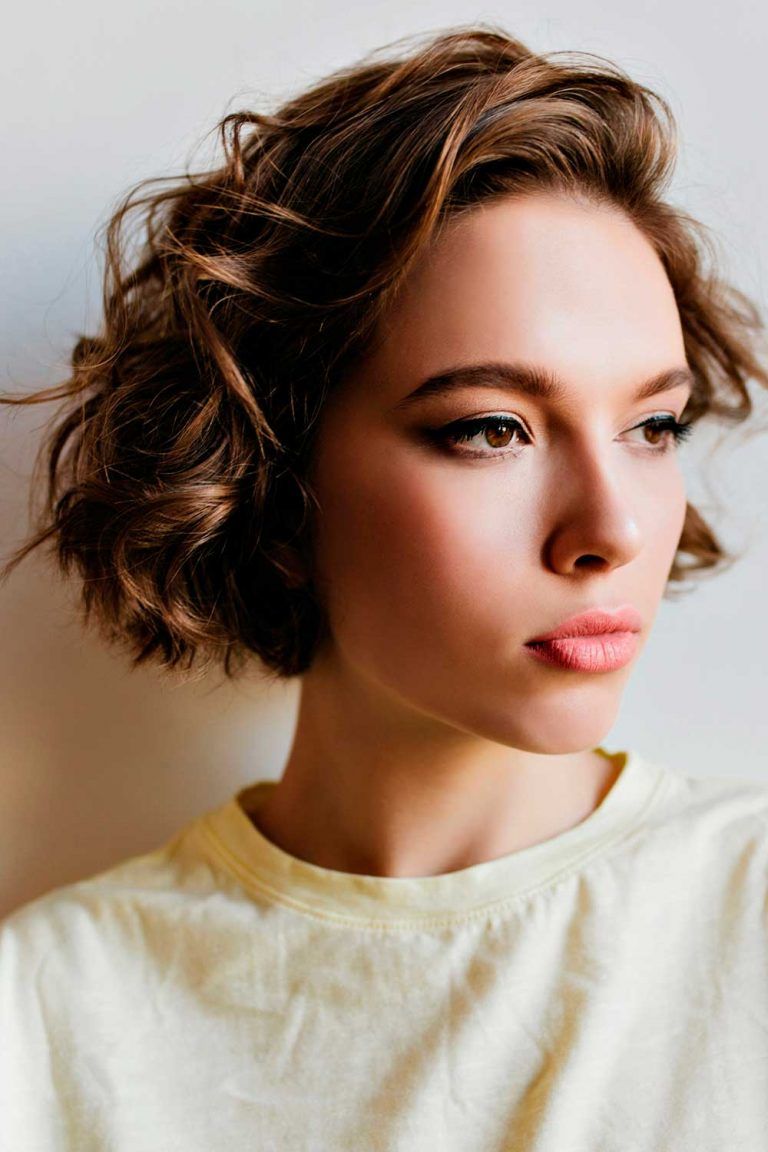 Credit photo: Shutterstock
Needless to say, if you want to freshen up your haircut, there's no way better than to wave it. You know that wavy hairstyles take minutes to get them done, so if you are about to bring some hair changes to life, such a two-toned combination will come in handy. The contrast that ombre gives to you adds some visual volume to your hair, and when this beauty is waved, it's hard to take eyes off it.
Side Parted Look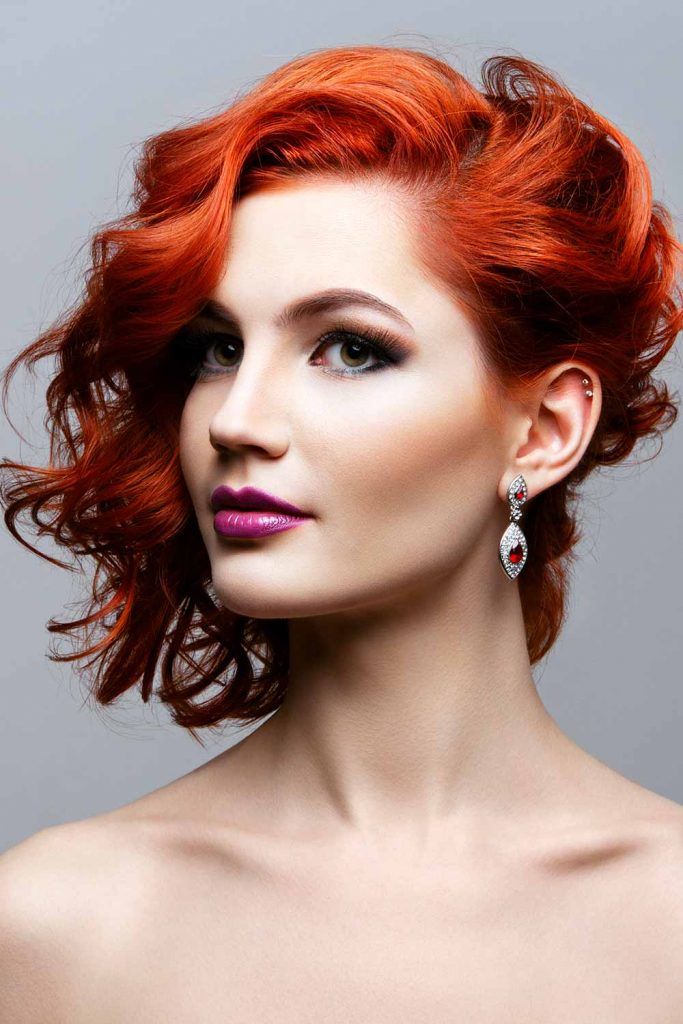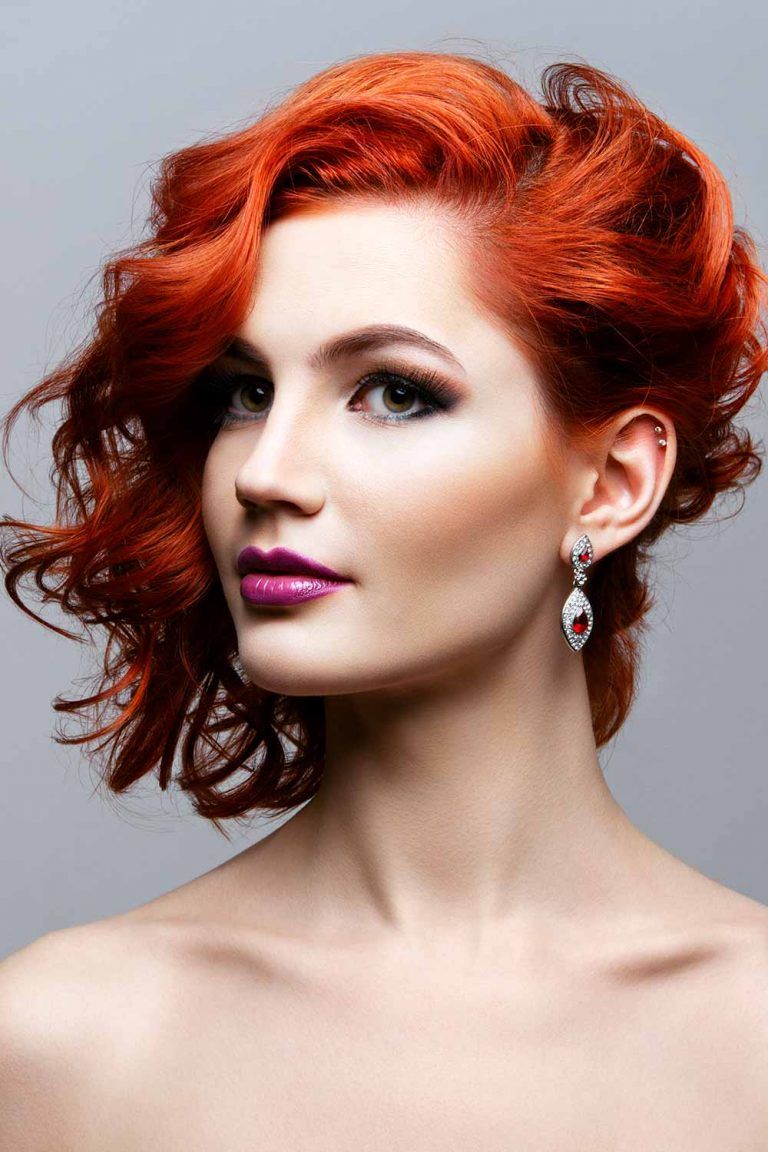 Credit photo: Shutterstock
It just so happens, such a deep side part wavy look can be created without any heat. Most girls are used to the basic curling routine where they have to blow dry their hair, brush it and only then start waving it. How about some heatless curls? A handy tip for this amazing look: wash your hair, twist some sections and give it time till the morning. Wake up, unloose your hair with your fingers, and voila! Your trendy short wavy hair 2018 is ready to steal the show.
Silky Pink Waves
Don't forget to emphasize your waves! Of course, your hair is beautiful the way it is, but let's be honest, when it's colored in bright colors, it looks so attractive. Do you like these polished and silky waves? This color combination is the key to flawless wavy hairstyles for short hair: purple hues gradually become lighter, beginning with black roots.
Accessorized Wavy Hair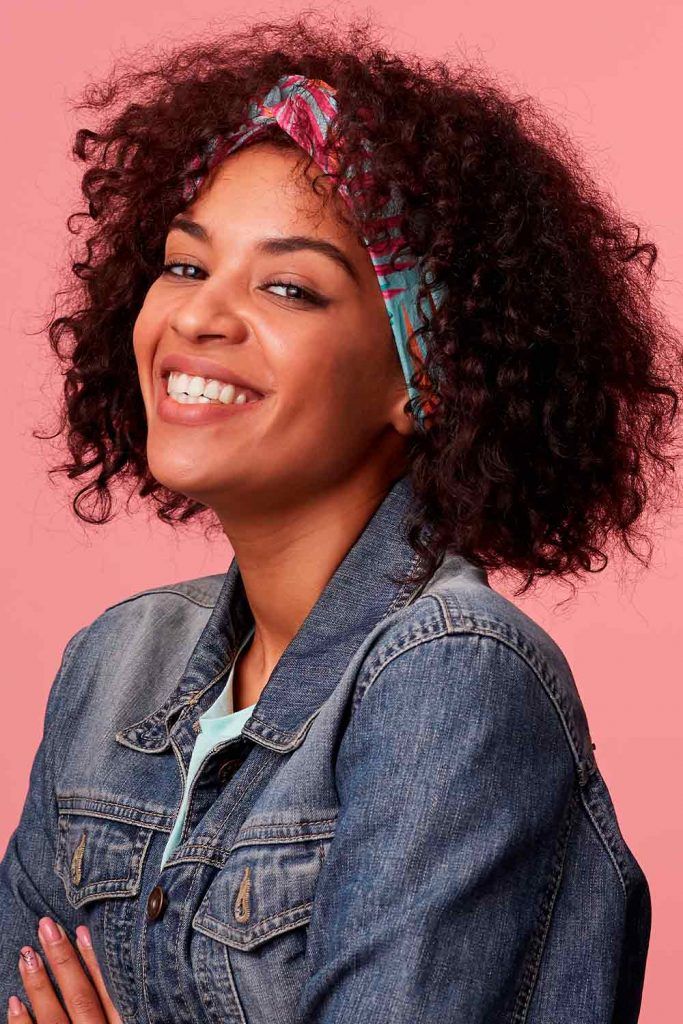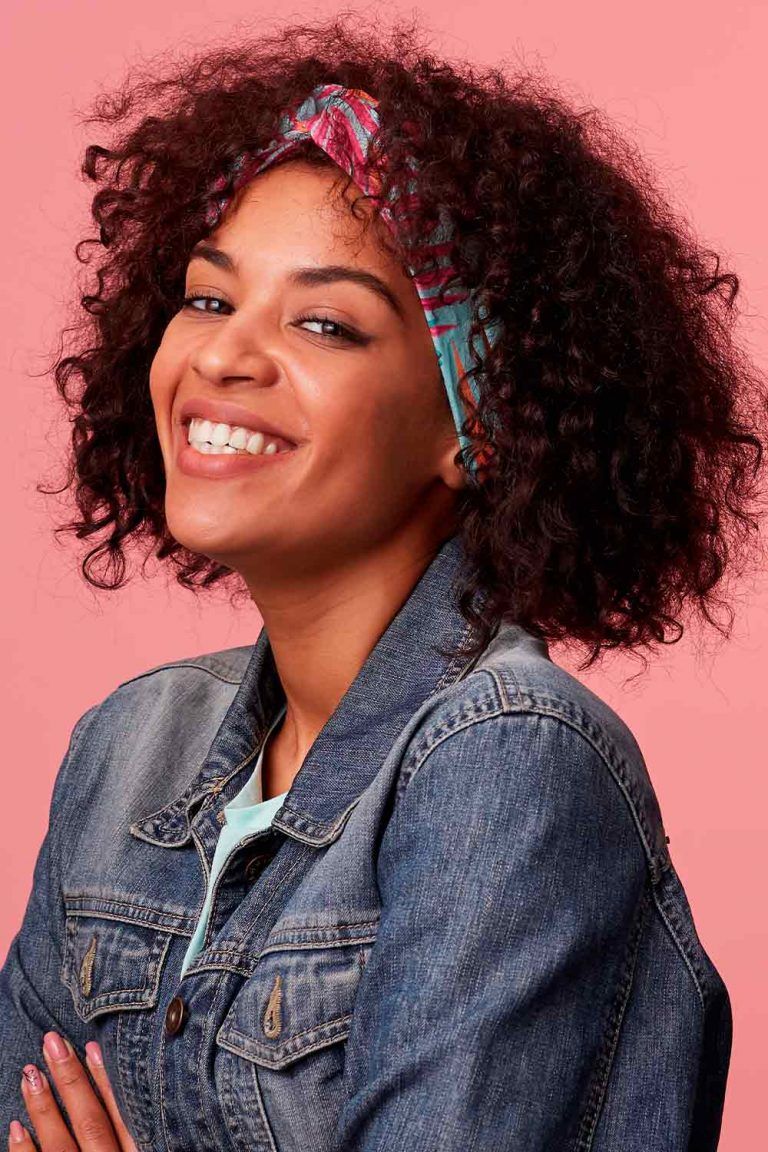 Credit photo: Shutterstock
Do you know how you can make your waves stay all day long? No, it's not about super hair care products or unbelievable curling techniques. You can simply secure your dazzling waves with some hair accessories such as a headband. Make sure that it's fixed tightly, and even if you lose the fullness of locks through the day, a band will hide this flaw.
Short Wavy Haircuts That Are Easy To Style
As women's best friends, waves don't make things complicated. Once you decide to cut your hair short to bring some ease to your styling routine, waves will understand and support you. So if you want your low-maintenance haircuts to look chic and attractive, just leave it up to waves. See how some easy-to-style cuts look with a soft wavy touch.
Messy Pixie With Bangs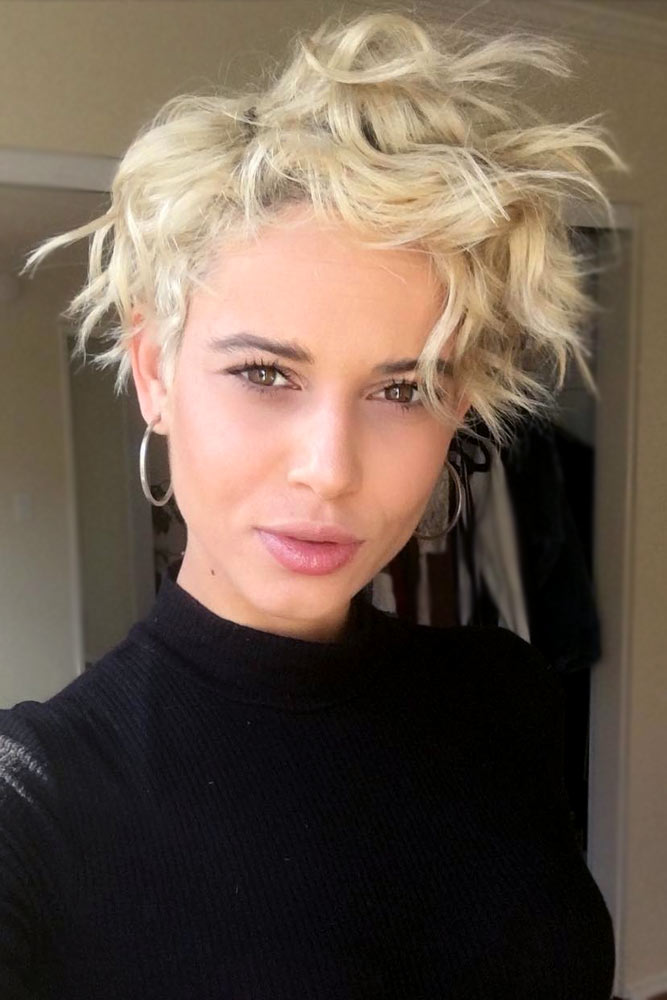 Source: thaisdlima1 via Instagram
Short wavy pixie is something ageless; seems like this idea will never go out of style. (6) Waves give a bit more texture and movement to your short locks, making it look even more lovable. This long pixie with bang is something breathtaking: pixies have proven that they suit any hair length.
Side Shaved Fringe Hairstyle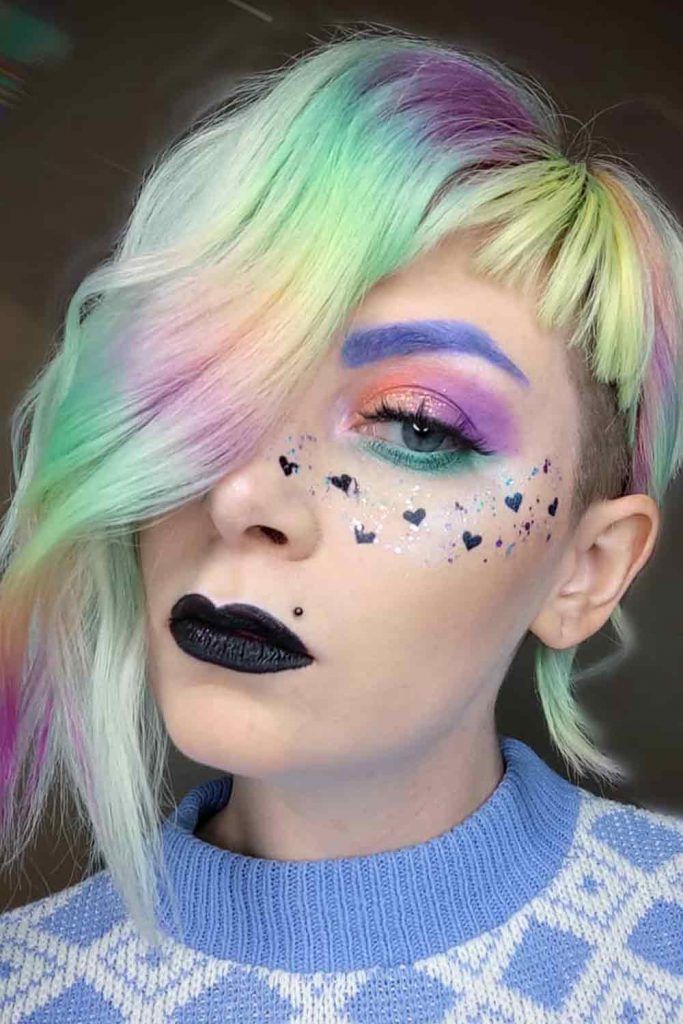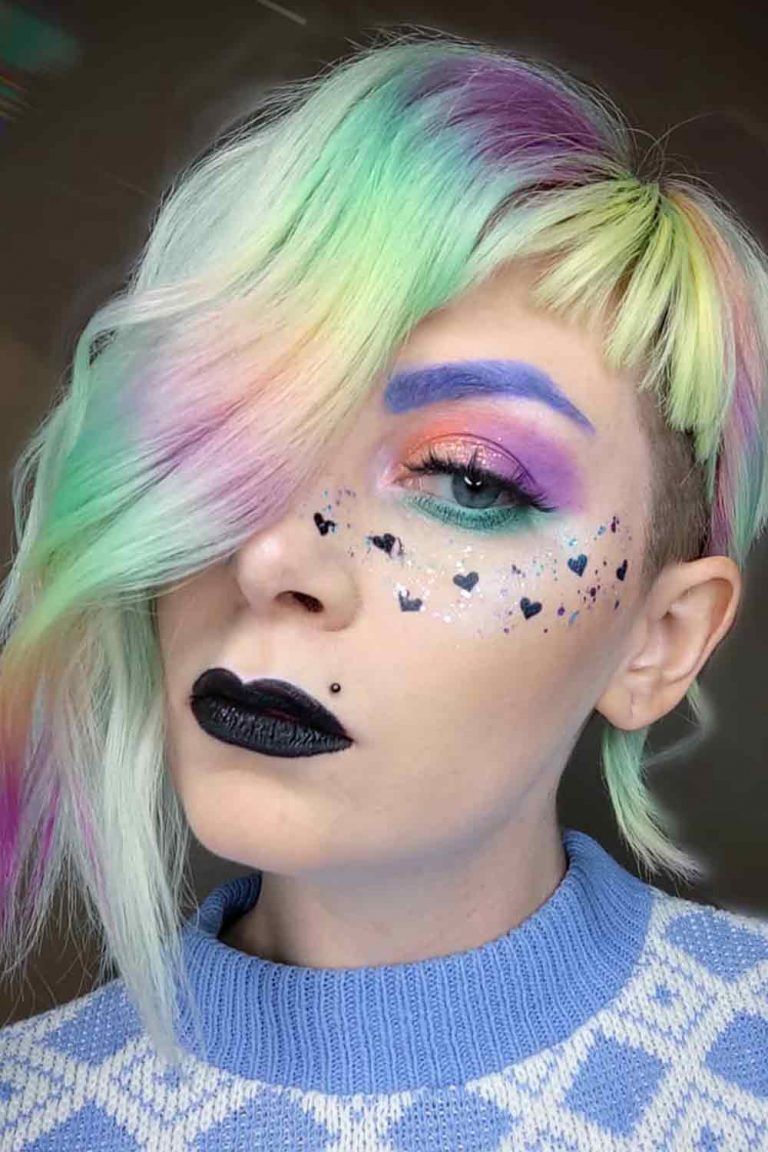 Source: adlydesign via Instagram
Here comes one of the brightest haircuts for short wavy hair. The truth is, this hairstyle looks less impressive on straight hair, as waves make it look fuller and messier. If you always wanted to find a perfect hairdo for your diamond face shape, this side shaved look is the thing. To add some drama, you can dye your locks in pastel blue or purple tint.
Saturated Layered Waves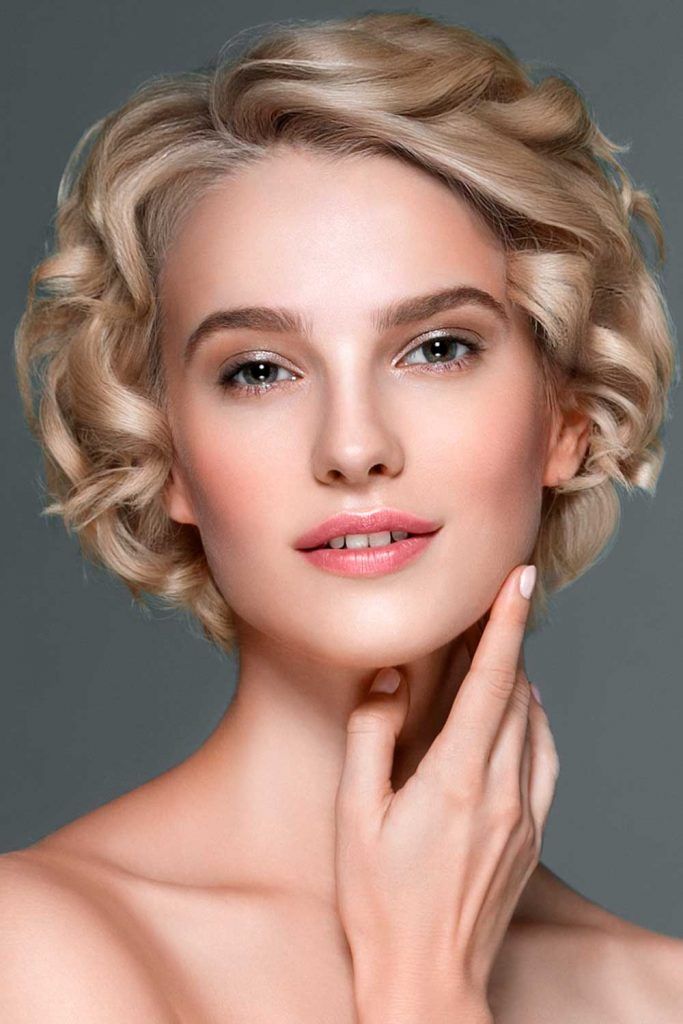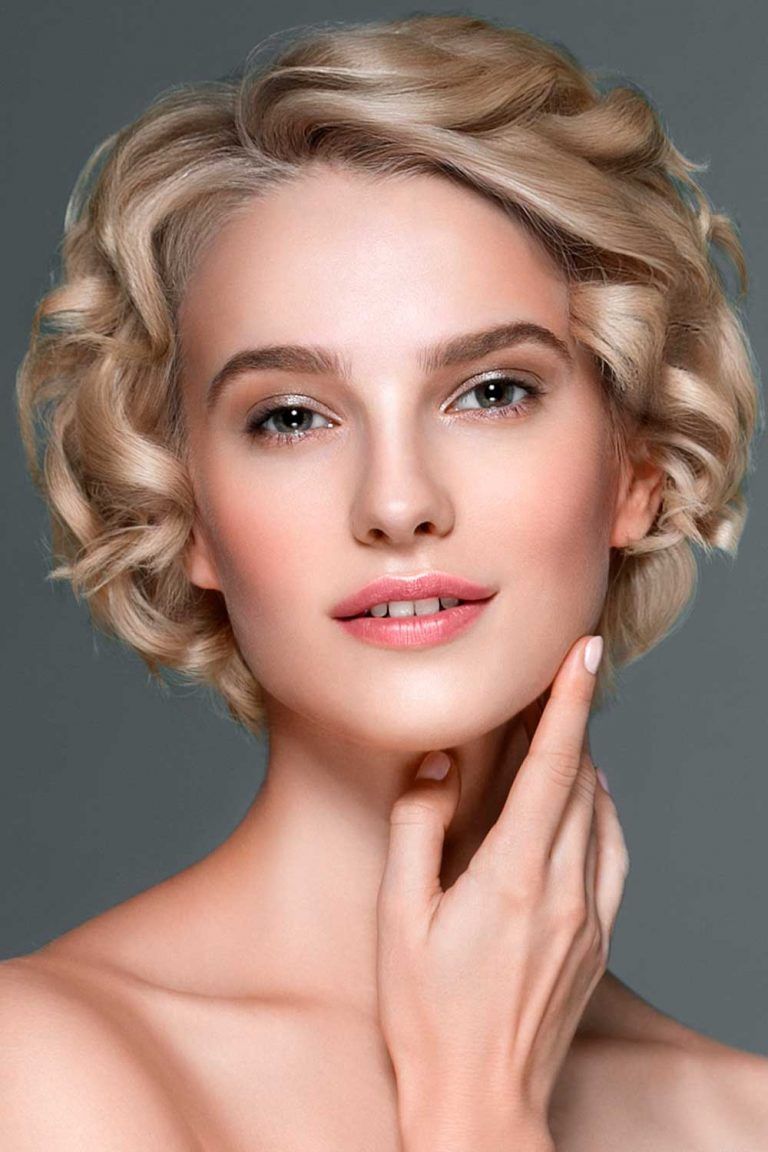 Credit photo: Shutterstock
Layered hairstyles are so in demand these days; they create the needed volume and texture, putting an end to fine and thin hair troubles. How do you like the full silhouette of this wavy bob? A purple accent makes this haircut look like a brand new one, don't you think so?
Girly Wavy Mohawk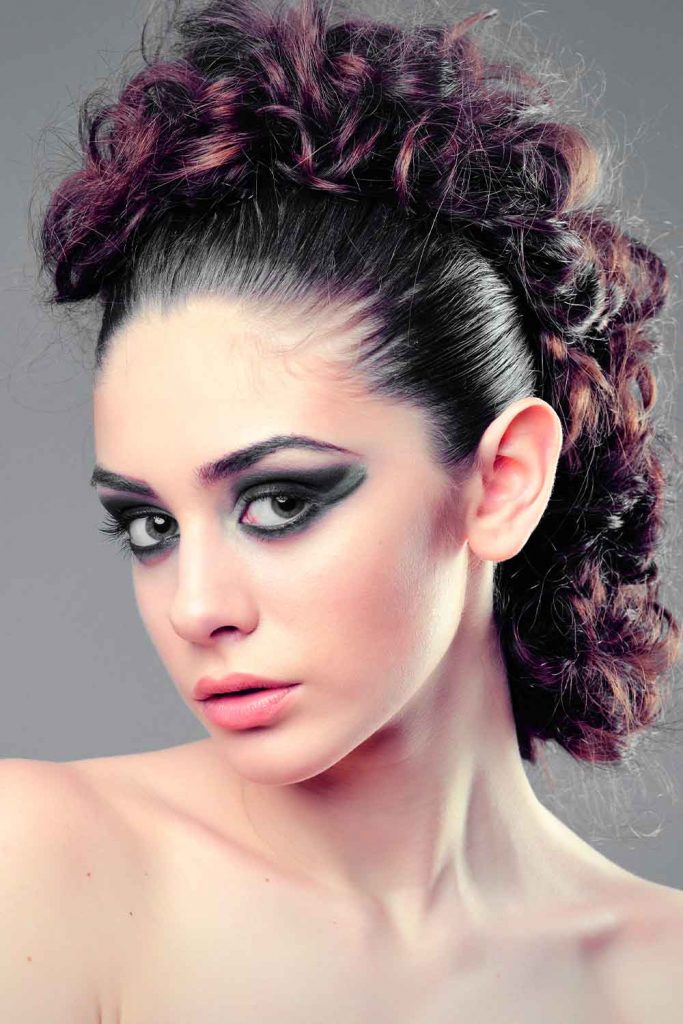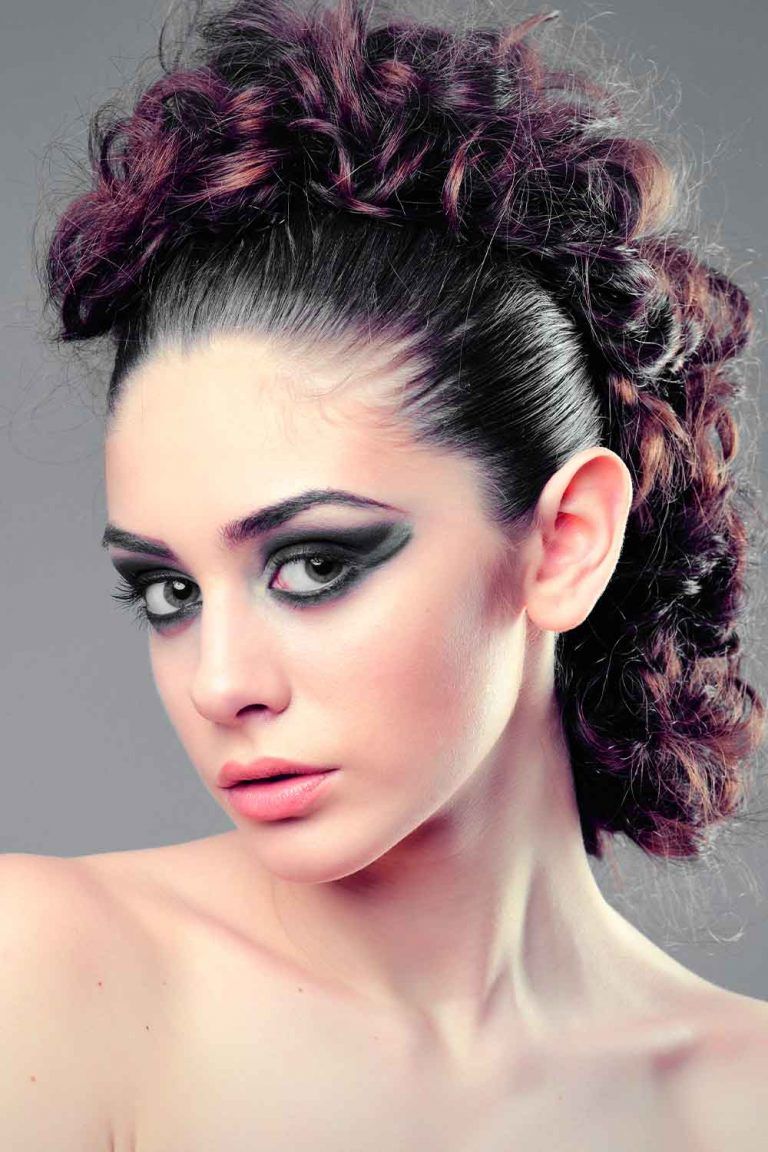 Credit photo: Shutterstock
Daring girls, it's your turn you show everyone how brave you are! Some people think that only men can sport mohawk awesomely, and this pic is here to dispel this myth: such a bold hairdo can look girly. Don't be afraid to be noticed and bring this extraordinary wavy hairstyle to life! Embellish it with an eye-catching color and be ready for compliments!
Side Parted A-line Short Bob
The trendy A-line bob is so adorable for the dramatic, a bit imbalanced body. And even though the structure of this cut is meant to add a great volume to ladies, they can make it even more eye-catching: style it to the side and create some waves on the crown for more oomph.
Side Parted Wavy Pixie With Long Bang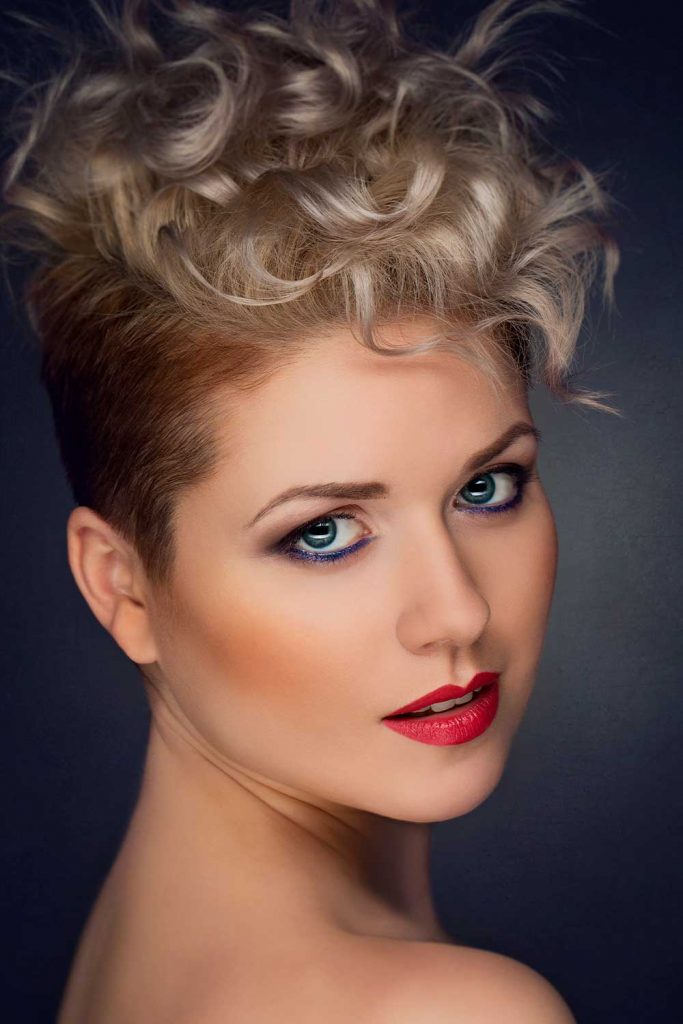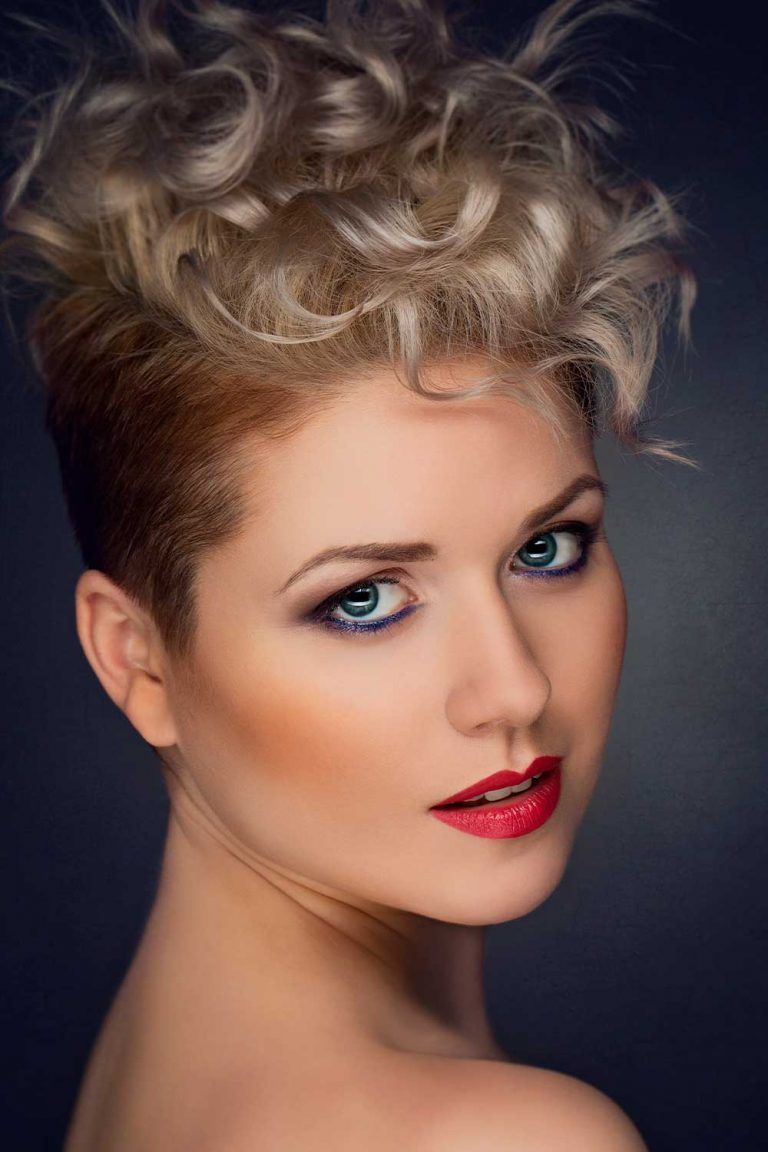 Credit photo: Shutterstock
Bangs are the magic wand that can make everything better. Whether you want to spice up your short wavy hair or your long hair needs a fresh take, getting a fringe is enough to make things fascinating. This side-parted pixie with a wavy texture looks ravishing with the long bang: it nicely frames the front, thus finishing the look.
Messy Wavy Asymmetrical Pixie-Bob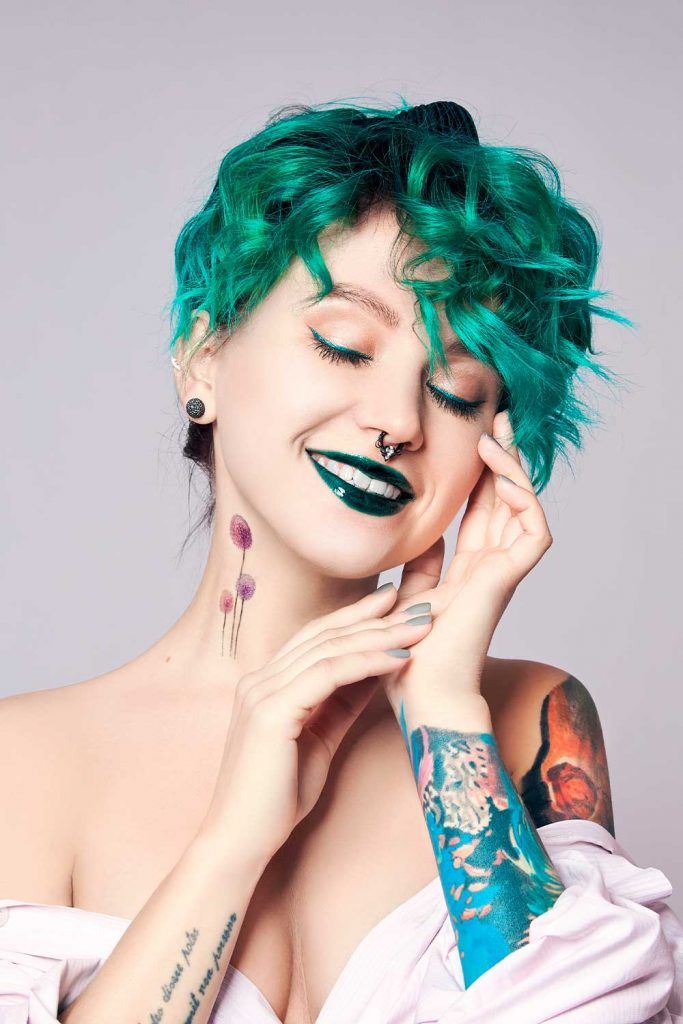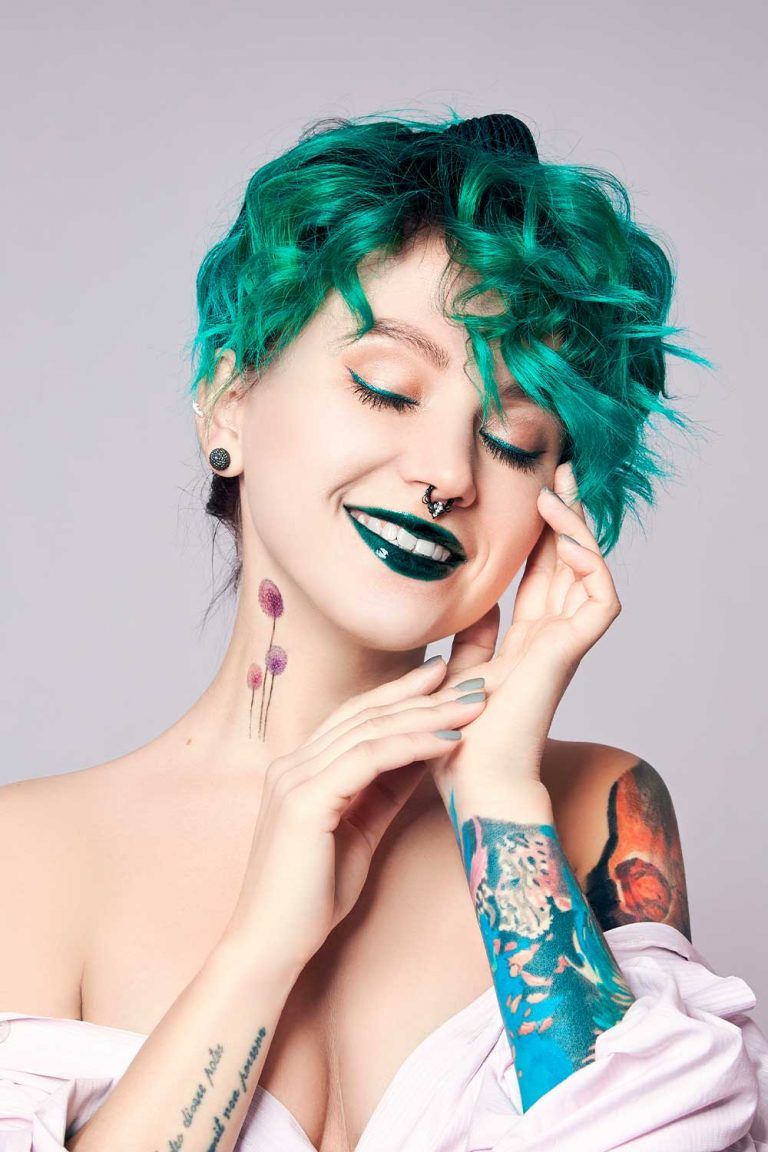 Credit photo: Shutterstock
If you are about to copy one of those trendy tousled looks, look no further than your flat iron. For messy silhouettes, which have become extremely popular these days, nothing works better than soft waves. So why don't you copy this pixie? The asymmetrical body looks even hotter when it's covered with slight, tousled waves.
Side Parted Wavy Pixie-Bob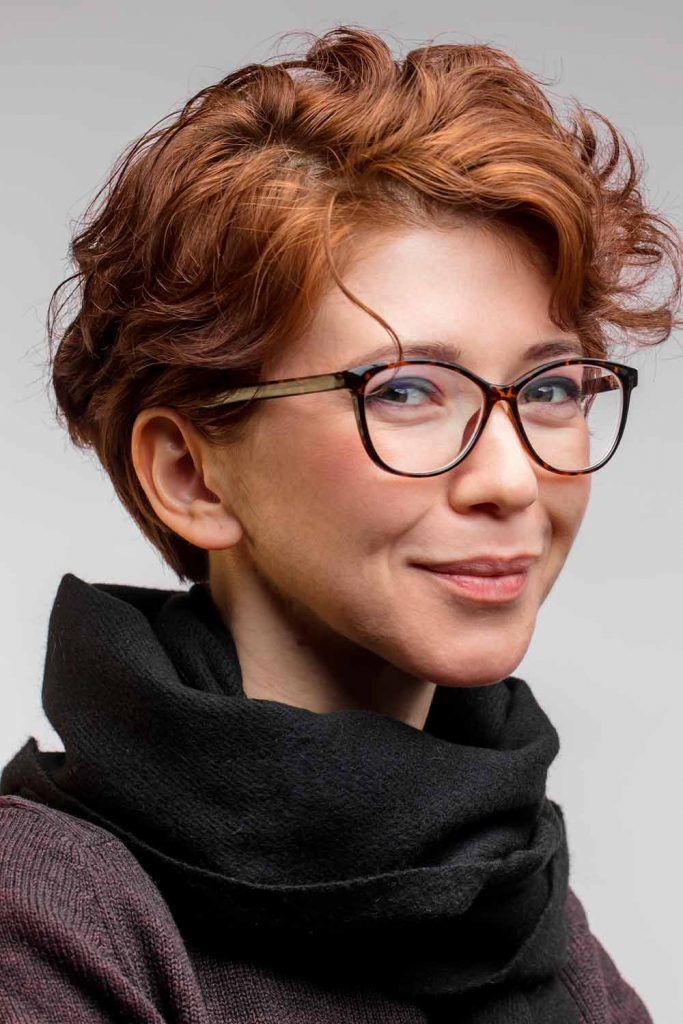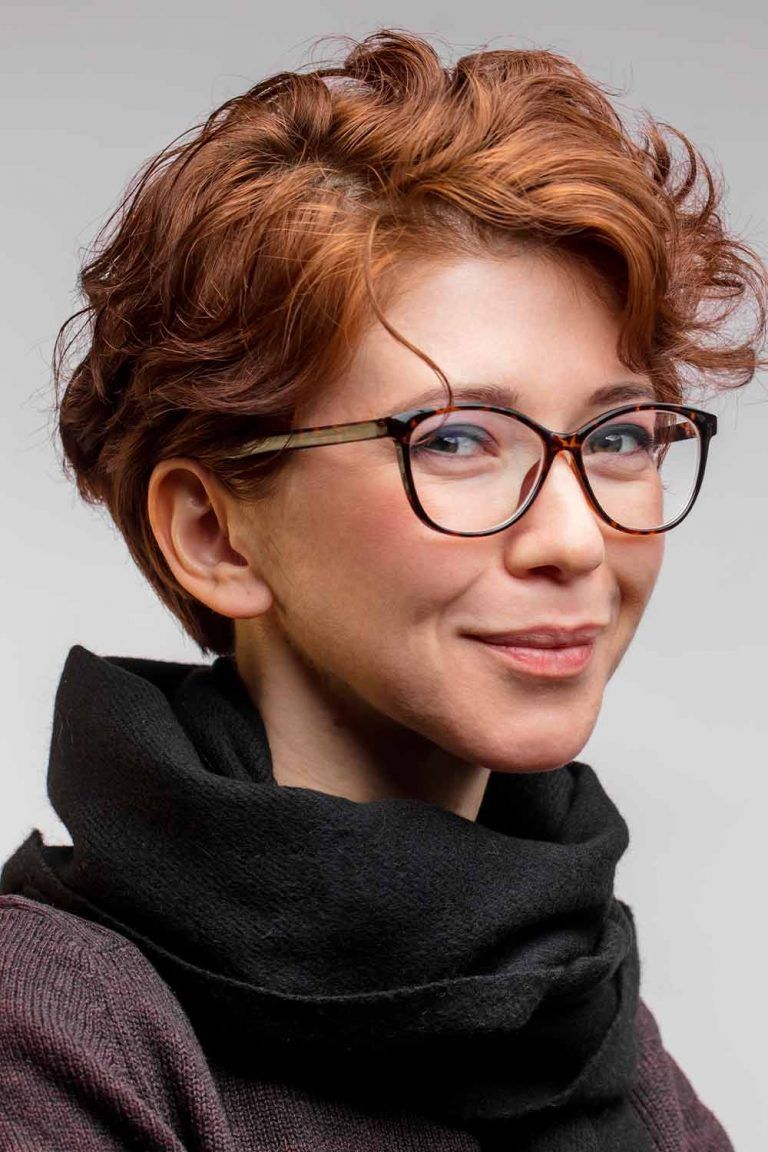 Credit photo: Shutterstock
Have you ever seen a pixie-bob haircut done on short wavy hair? Or have you ever seen a wavy pixie bob? Yes, most ladies sport it straight, as in this way the cut reveals it's full, well-groomed potential. Yet, it looks really extraordinary when it's waved, isn't it?
Side Swept Wavy Pixie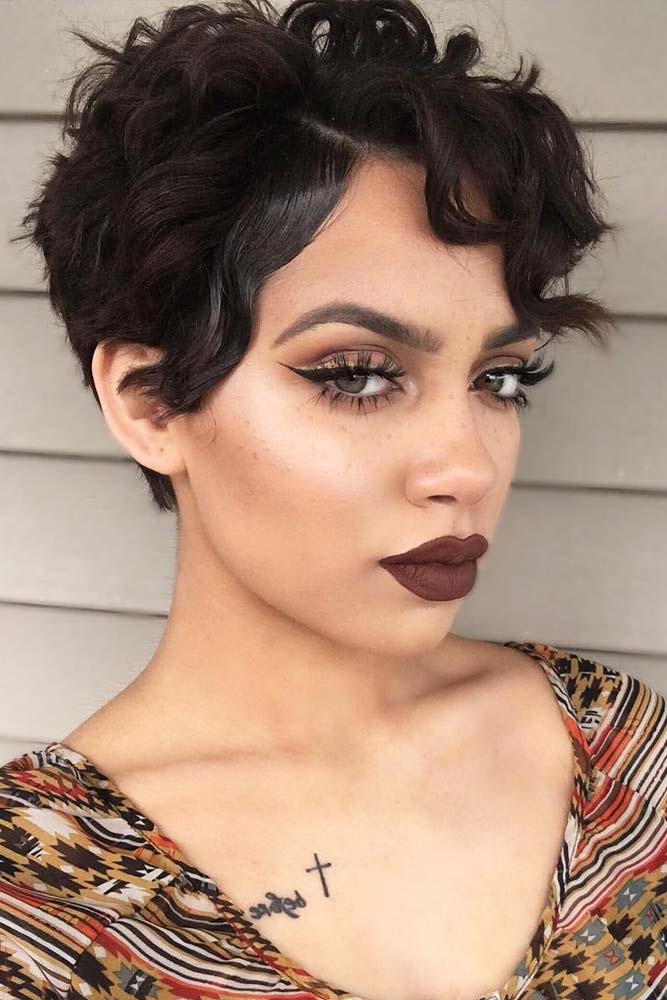 Source: mua_myesha via Instagram
This side-swept pixie is something that can make your hair pop. Just look how distinctive and sophisticated these thick waves look! Believe it or not, such a style can be achieved without any heat: just get some twists on wet hair and let it dry overnight.
Celebrities with Short Wavy Hair For Your Inspiration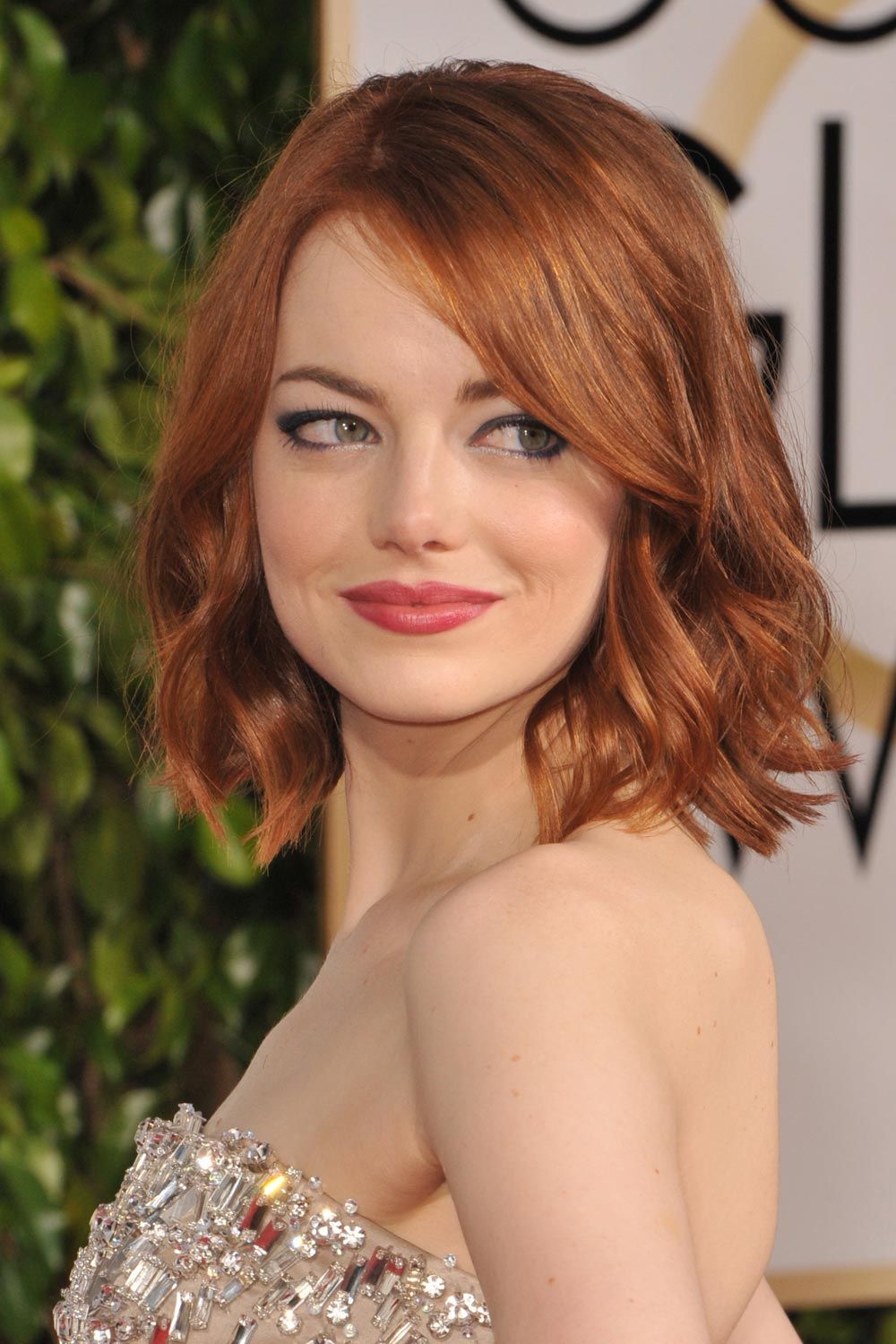 Credit photo: Featureflash Photo Agency/Shutterstock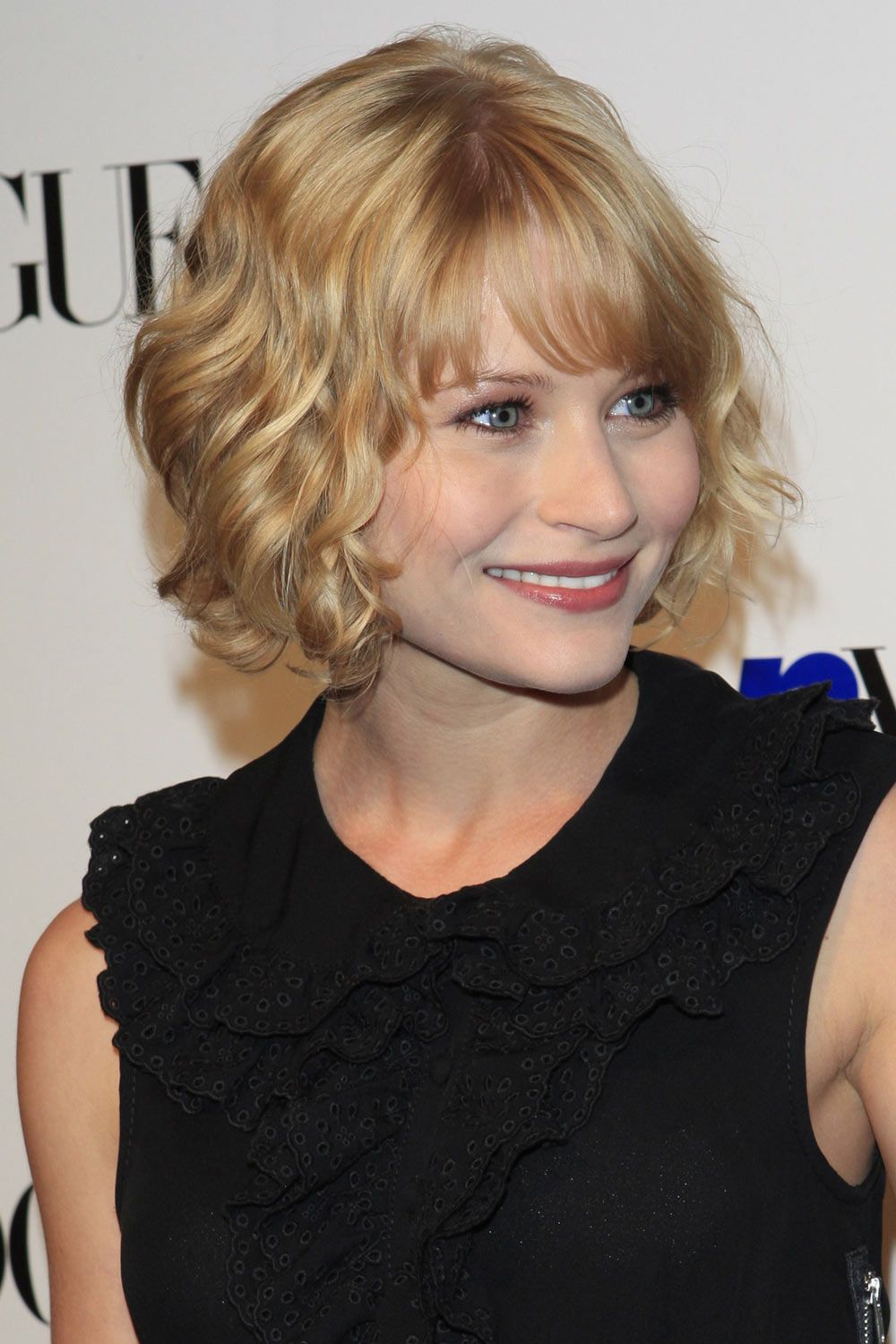 Credit photo: Joe Seer/Shutterstock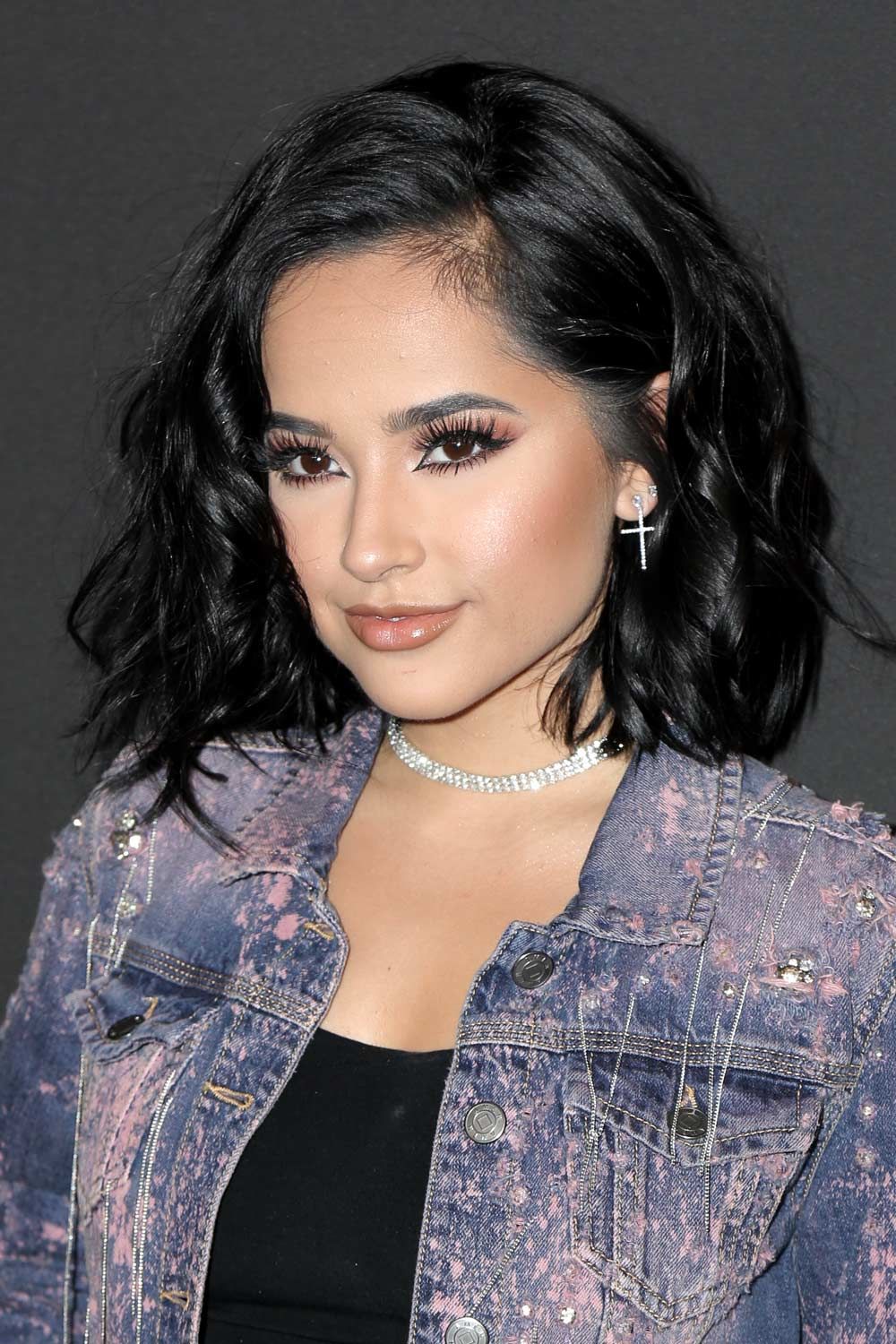 Credit photo: Parisa Michelle/Shutterstock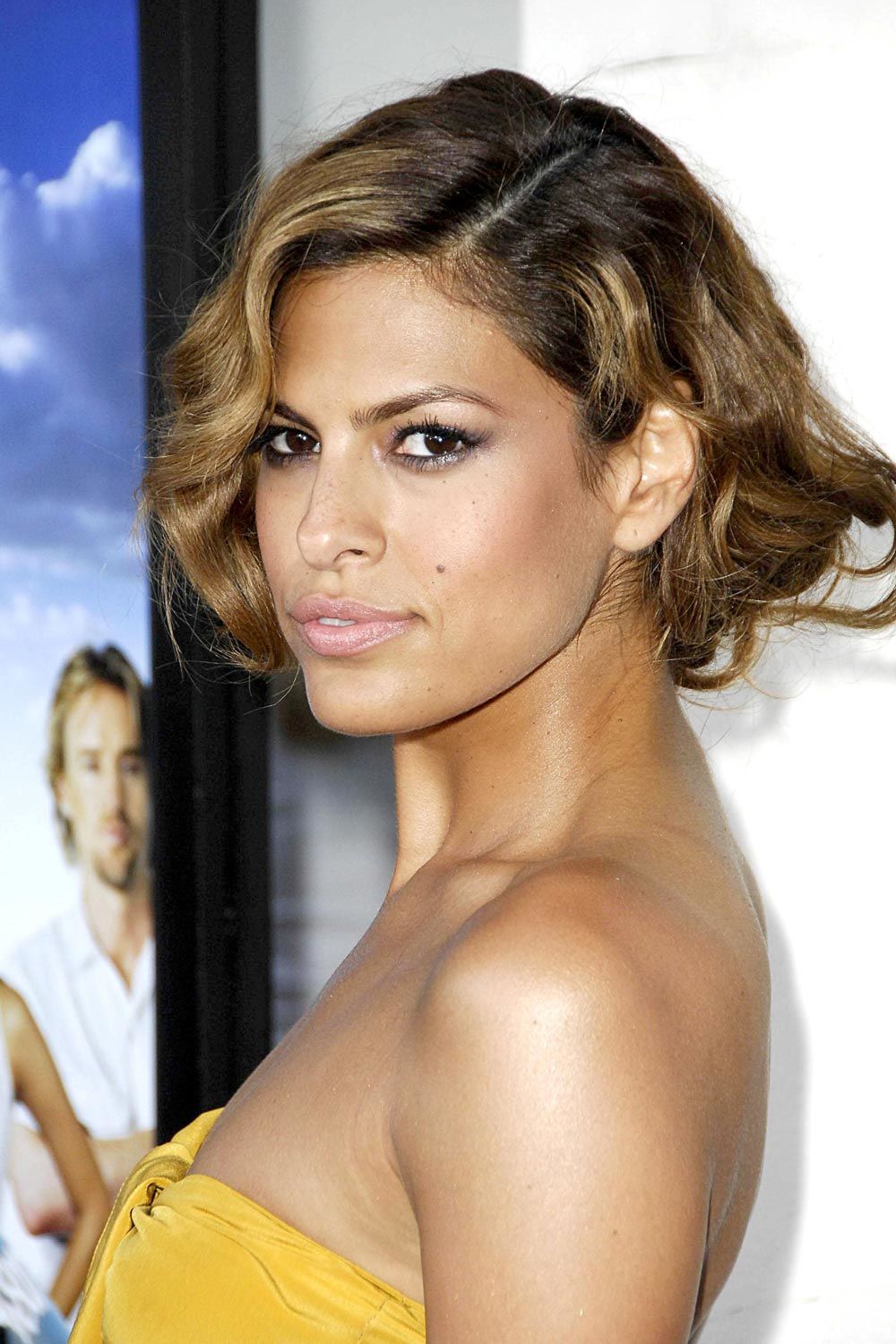 Credit photo: Everett Collection/Shutterstock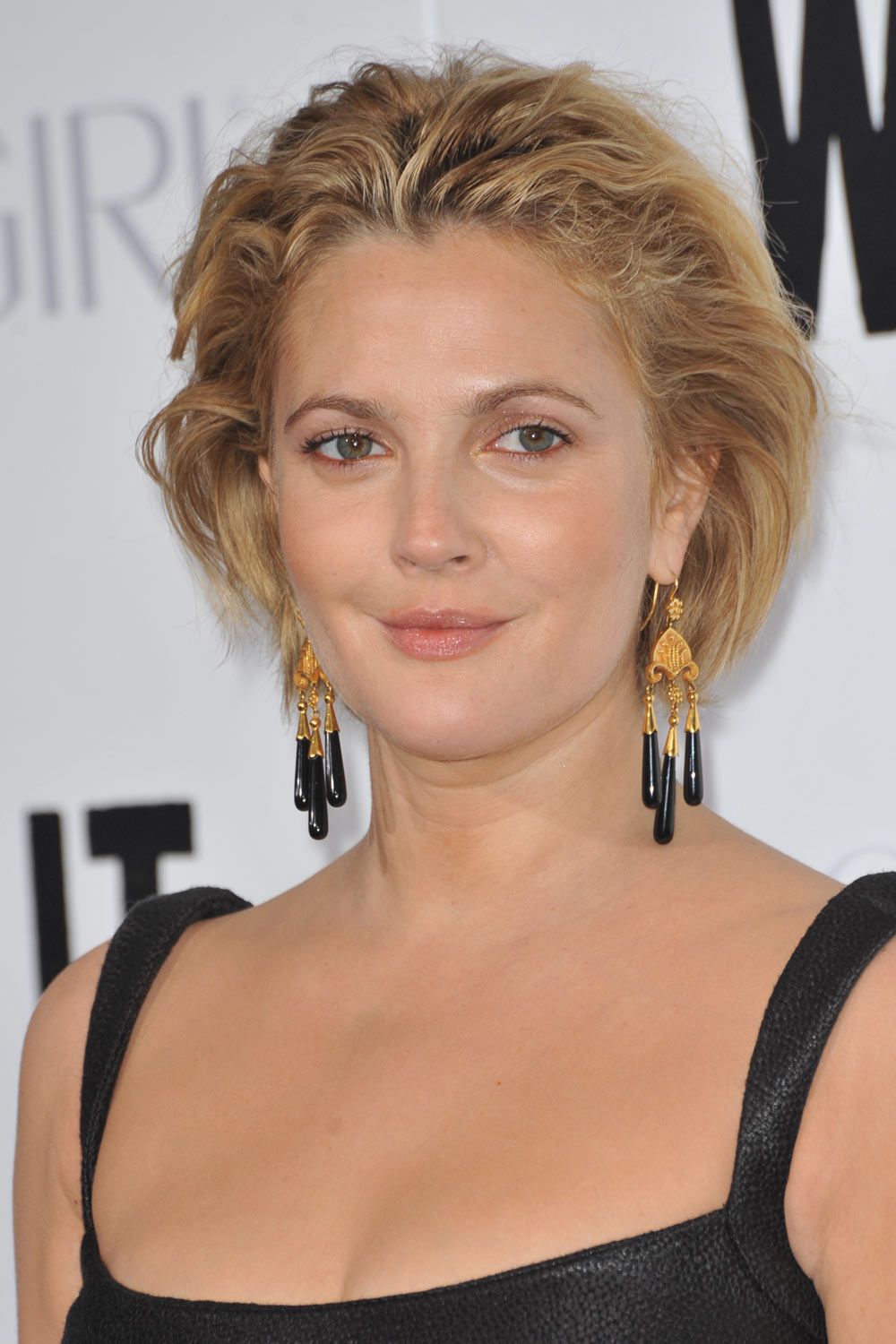 Credit photo: Jaguar PS/Shutterstock
FAQ: Short Wavy Hair
Is short hair better for wavy hair?
Short hair is not only quite adaptable. It also looks particularly attractive in shorter lengths, as it gives more bounce and movement. This is the reason why so many people with wavy hair finally prefer to cut their hair short. There's always a short wavy haircut for everyone, whether you have fine, thick or medium hair.
Should wavy hair be layered?
Layering wavy hair is a good method to frame the face and remove the volume. Layers can also help you spend less time for styling and create a more defined hair shape. Because wavy hair sits differently while wet and dry, hairstylists often prefer to cut layers into waves when it's dry.
How common is wavy hair?
Human hair has a variety of hues, textures, and forms. African hair, for example, is coiled and dry, Asian hair is thicker and straighter, while Caucasian hair is somewhere in the middle (40 percent of women having straight hair, 35 percent having curly hair, and 25 percent wavy hair.
REFERENCES:
Was this article helpful?