Is there anything special about a half ponytail? It seems that there is nothing special.
But on the other hand…
Such a hairdo is something you can pull off no matter what is the length of your hair. On top of that, it is a nice way to show off that beautiful face of yours. Besides, let us not forget about the dozens of ways to style it so that you will look like no one else.
Do you still have any doubts?
Let's have a look at what we have got here to make you get rid of those doubts once and for all!
Straight Half Ponytail Hairstyles
Although girls with straight hair think that their texture is doomed to have very few styling options, they only need to have a look at modern half-ups. They're simple, indeed. But, at the same time, they're unbelievably cute and versatile for all occasions.
Half Ponytail For Layered Haircuts
Credit photo: instagram.com/twintresses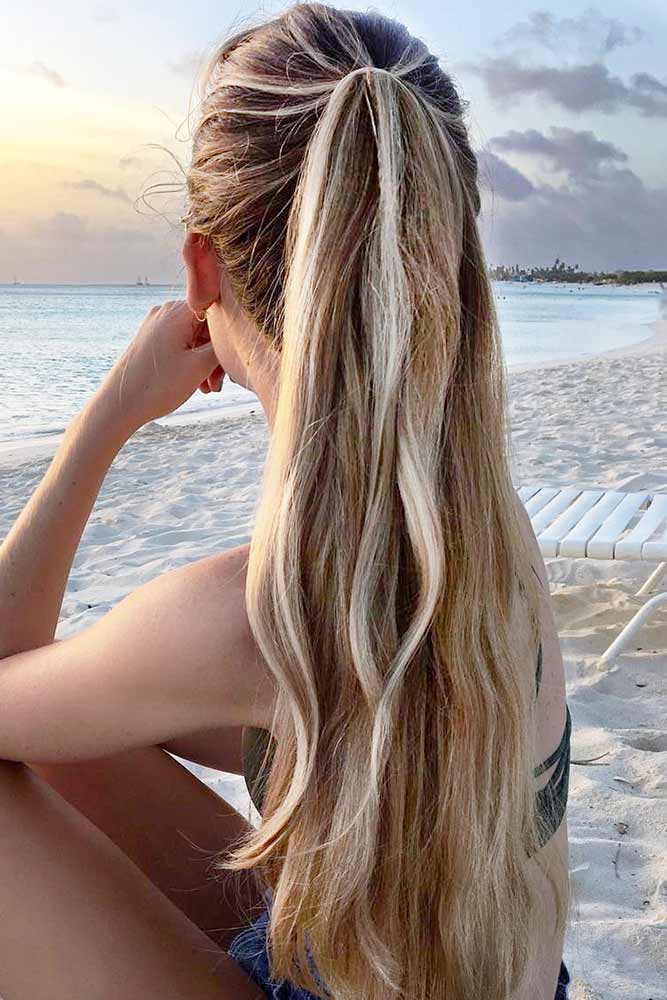 Credit photo: instagram.com/skopljak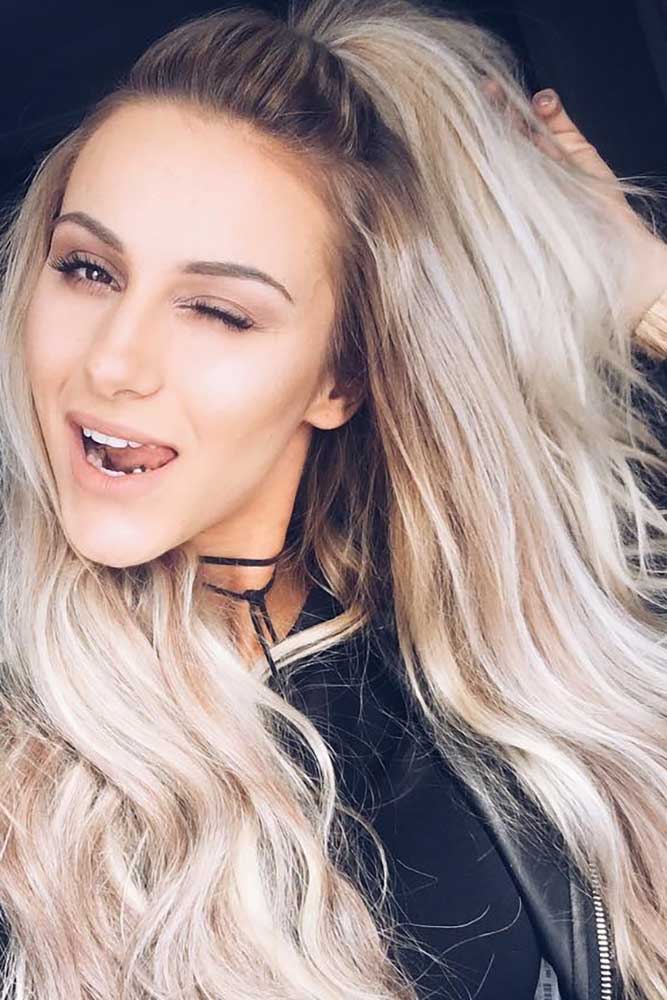 Credit photo: instagram.com/Anders.art.ig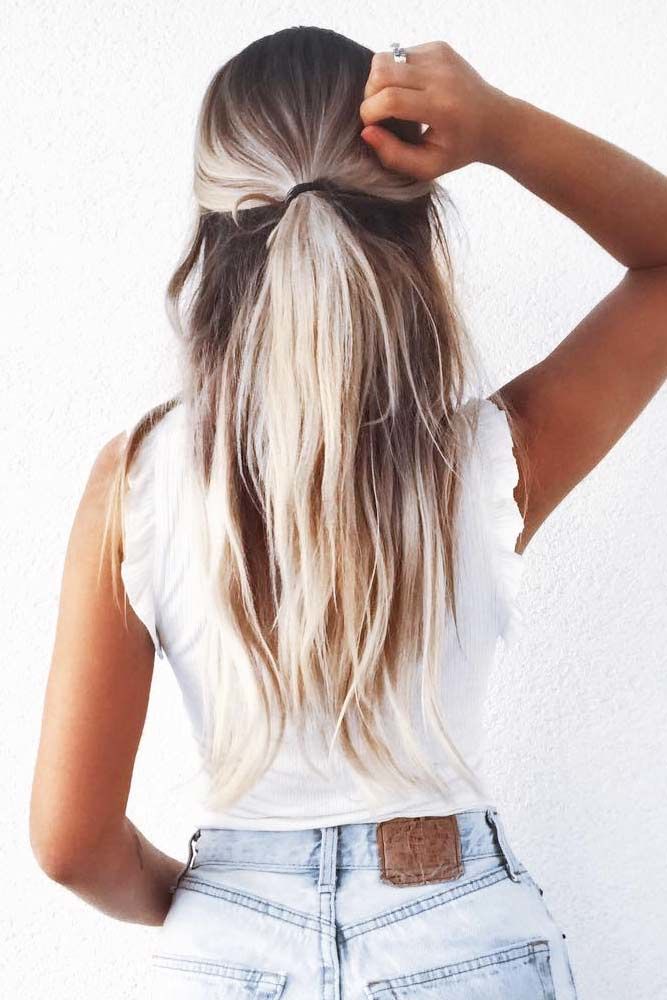 There are many ways to emphasize that layered cut of yours, but a half up half down pony is one of the best ones, in our opinion.
So, what's the trick?
The way the hair falls down only intensifies the depth of the cut altogether with the shade, thus adding a dimensional finish to the look.
Sleek & Straight Ponytails
Переглянути цей допис в Instagram
Credit photo: instagram.com/imleahperkins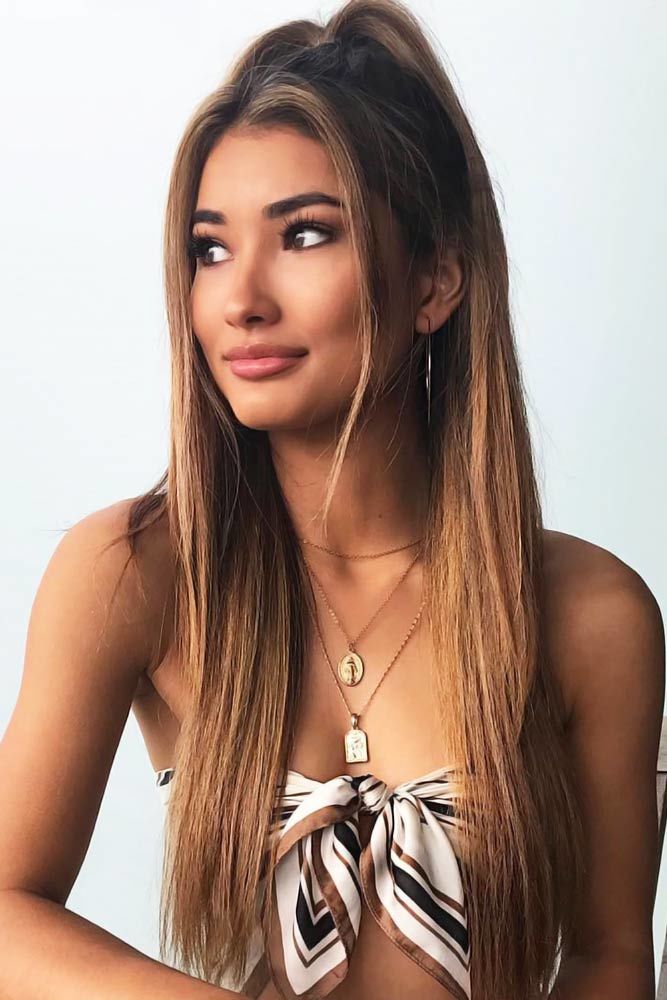 A perfectly sleek and straight texture can also move your half up to a whole new level. First of all, make sure that your hair is smooth and has no tangles. Also, don't forget to leave some front pieces out of the 'do to frame your face a little. Then, finish the look with a soft coat of hairspray, and voila! You are ready to flaunt with a versatile, elegant, and face-flattering hairstyle at once.
Half Ponytail Wavy Hairstyles
A bit of wavy texture is enough to add some charm to half-up hairstyles, as well as enhance the fullness and dimension in your hair. Also, a wavy finish is what can turn a casual 'do into a festive one, and here's how you can pair half-up ponytails with waves today.
Half Up Half Down Ponytail With Loose Curls
Credit photo: instagram.com/luxyhair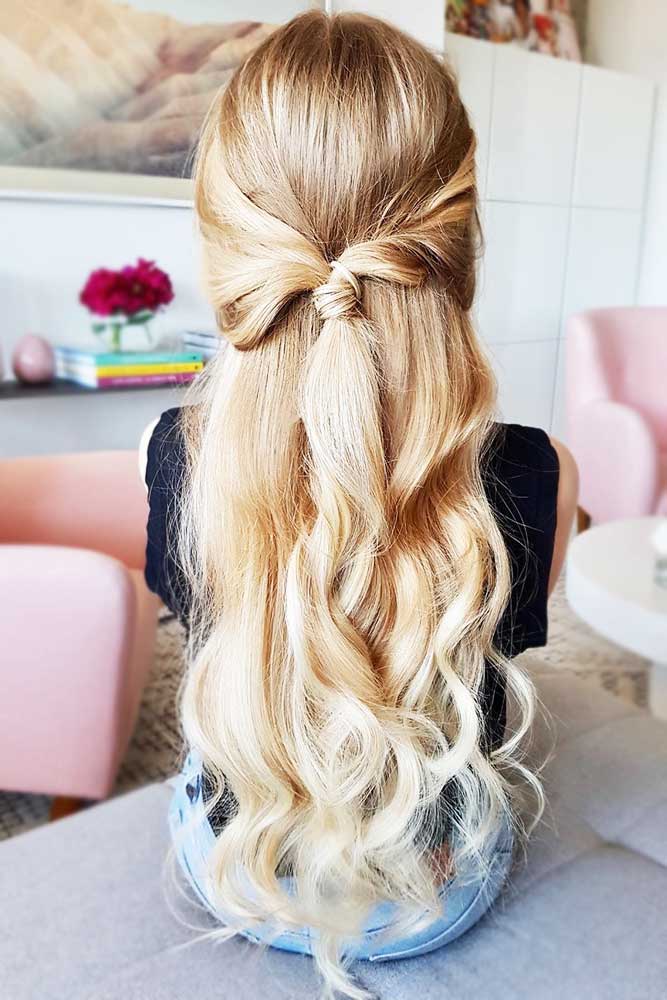 What do you need for a messy ponytail? Not that much, in fact. A little bit of imagination and nice long hair.
Really?
Yes, just spice up a half up half down pony with loose curls for the greater effect, and you'll get a voluminous 'do as a result. A tip: apply some sea salt spray to your damp hair before styling. In this way, the waves or curls will hold better and look fuller.
Special Wavy Half Ponytail
Credit photo: instagram.com/hairbyremabm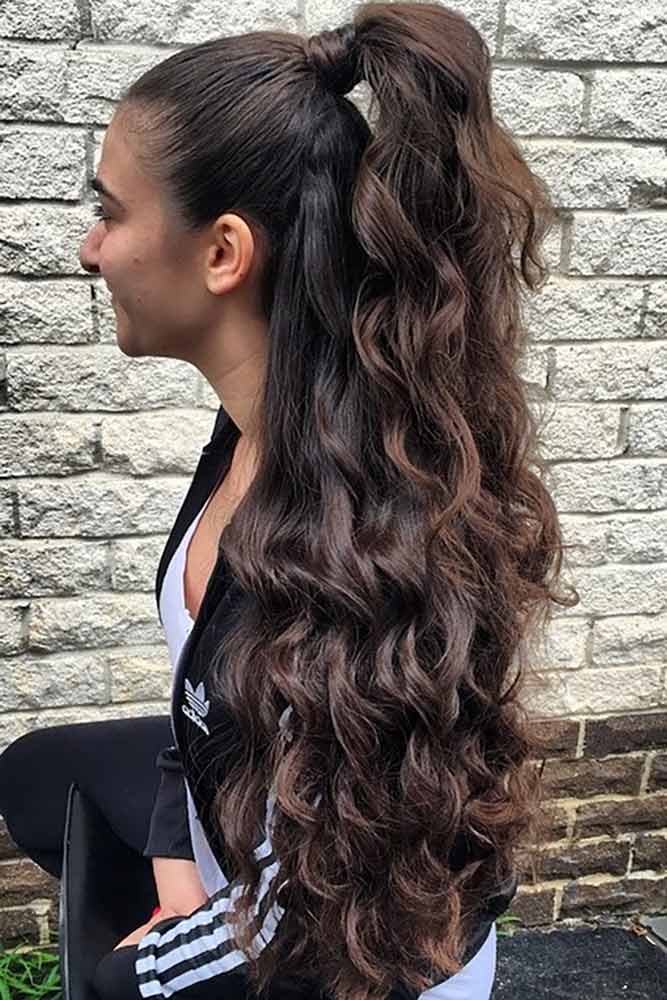 Credit photo: instagram.com/husseinsafwann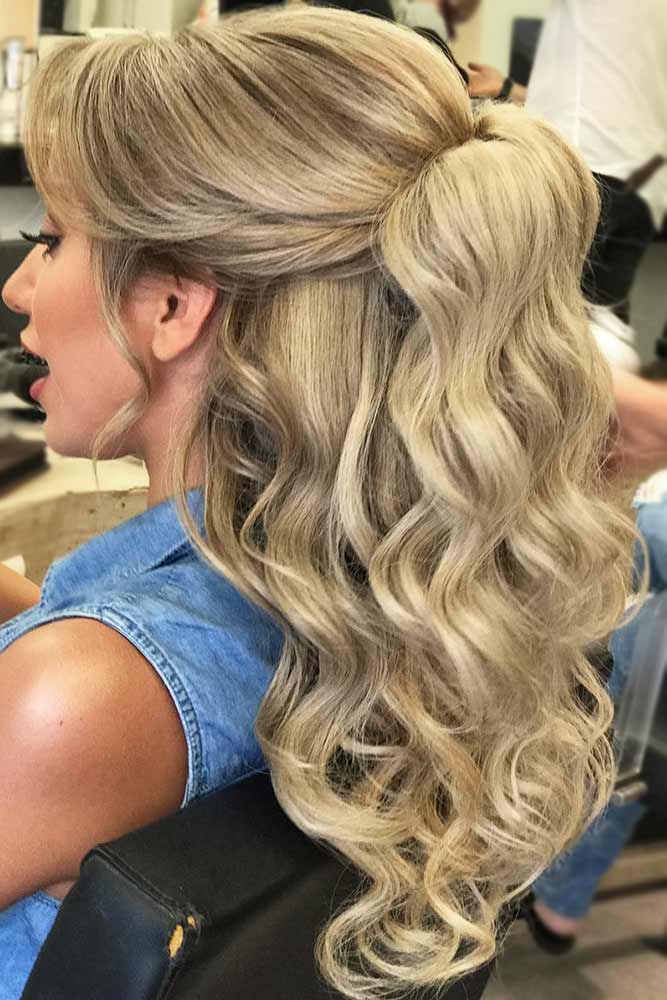 Even though the variety of ponytail styles seems to have no limits, these wavy elegant idea stands out in the crowd. The thing is that, despite all the charm and elegance, you can wear it even when you are heading for a casual night out with friends.
How cool is that?
Half Up Layered Pony With Long Bang
Credit photo: instagram.com/ellenvlora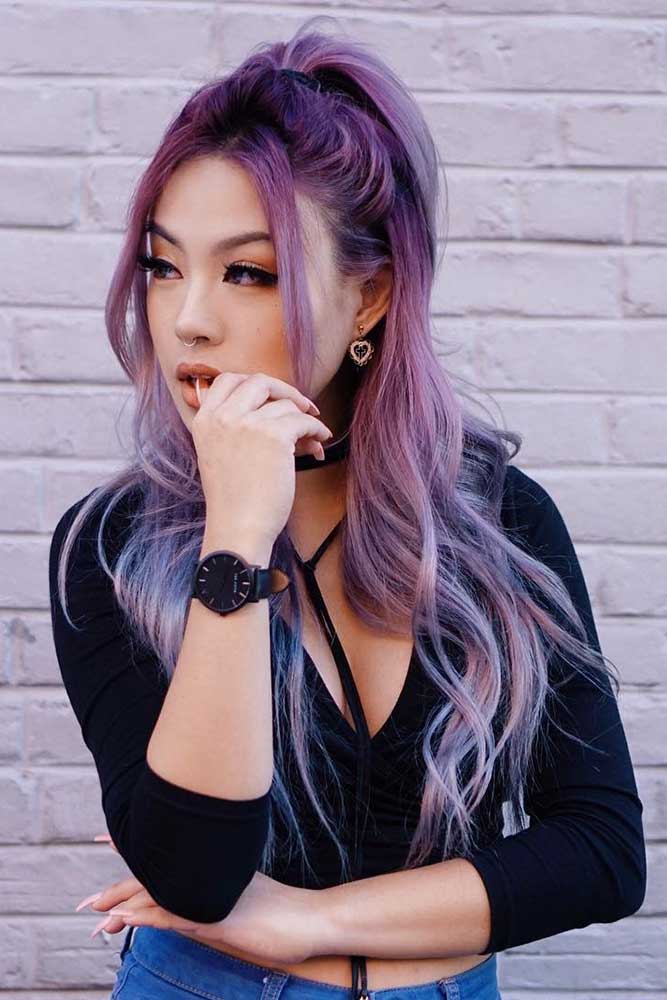 Credit photo: instagram.com/skopljak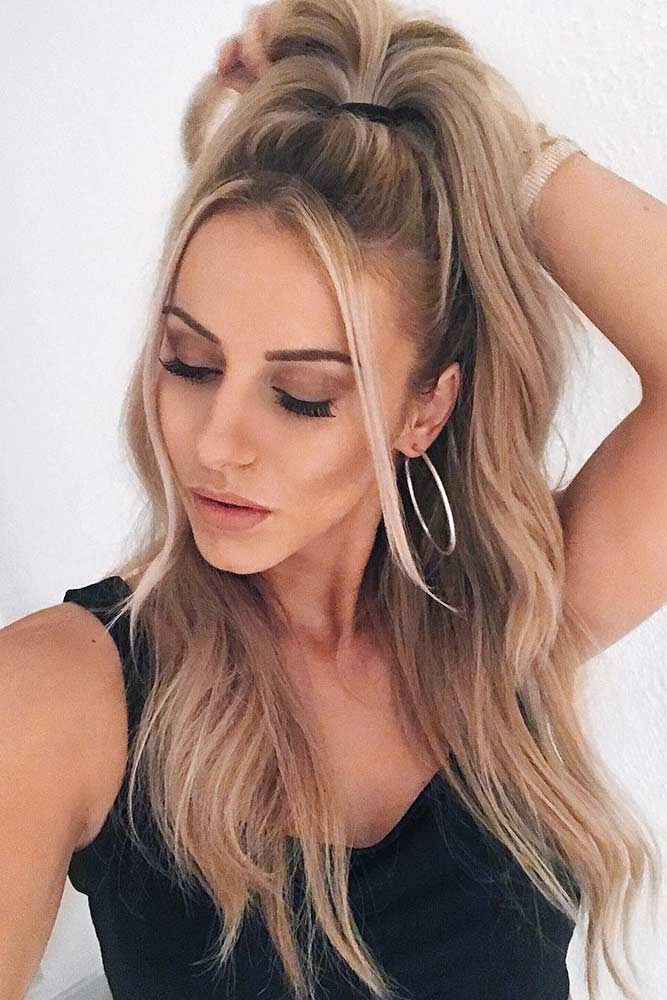 Credit photo: instagram.com/skopljak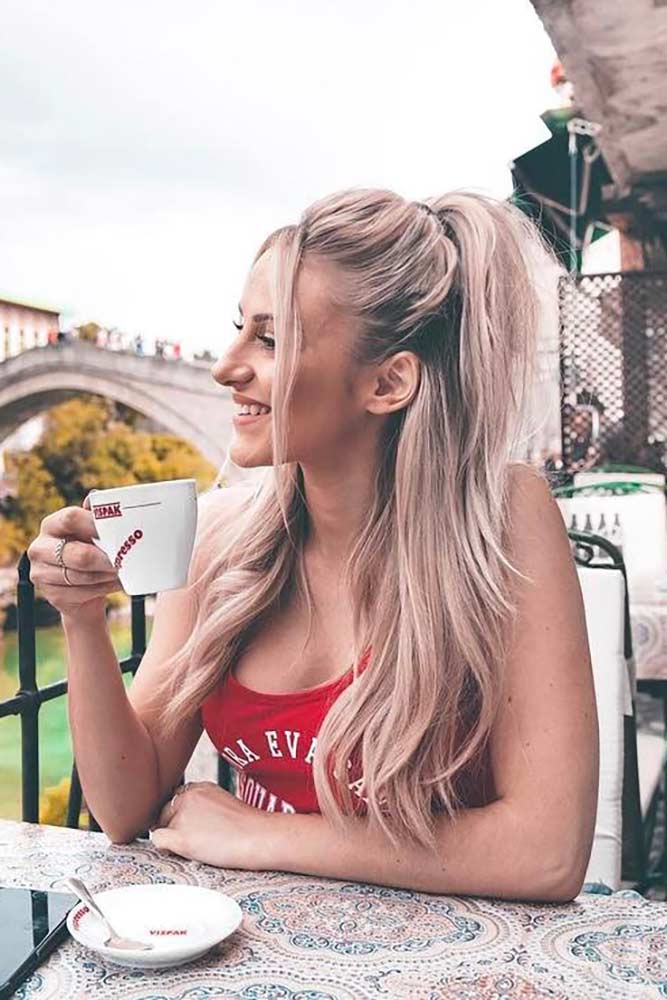 Intrigued?
A layered pony with bangs is something extra-terrestrial, especially if your hair is of all shades of the galaxy. Besides, side bangs take away all the unnecessary angles or flaws if any. In general, it is a total win-win style! And last but not least, such a fringe creates an additional layer of hair, adding more movement to your look.
Layered Beachy Waves With High Up Pony
Credit photo: instagram.com/xenia_stylist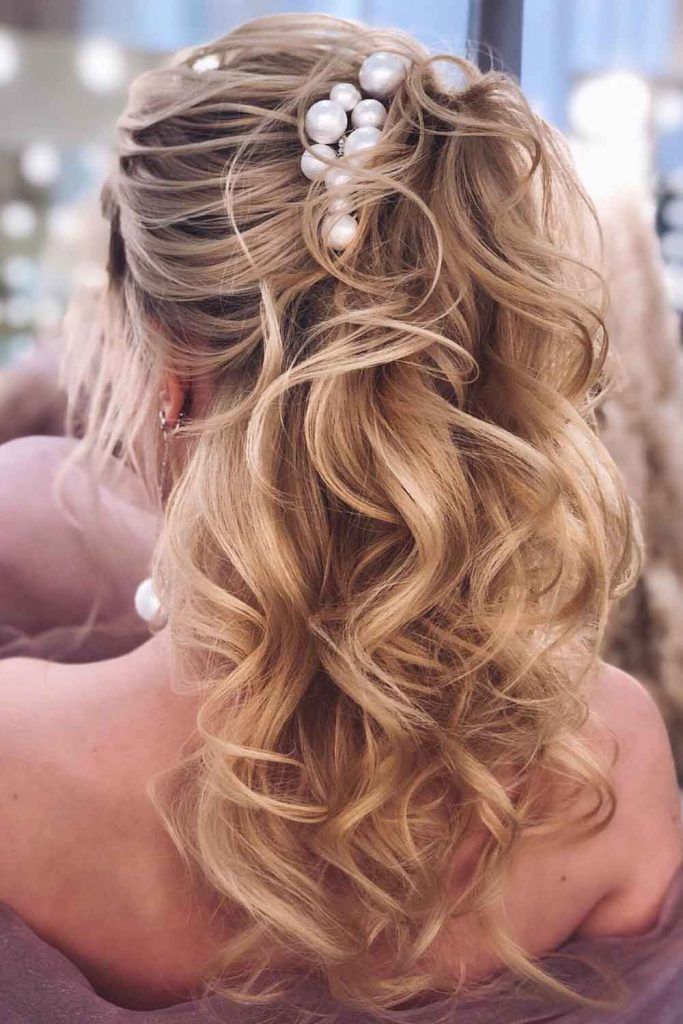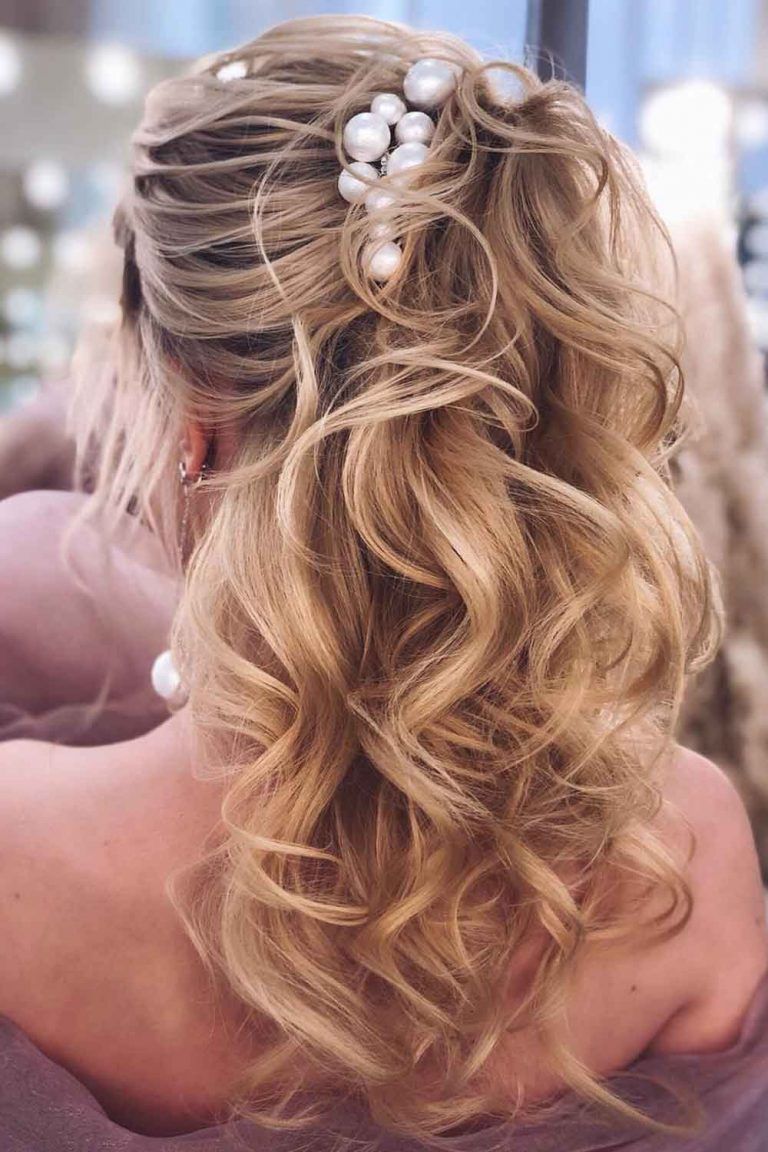 What can spice up your long half up pony better than some nice wavy layers? Some bright and unusual shade, of course! As for the texture, you can still get beachy waves, even if you have straight hair that resists styling manipulations. Again, sea salt spray and tousling are keys.
Long Wavy Half Ponytails
Credit photo: instagram.com/ojoaquim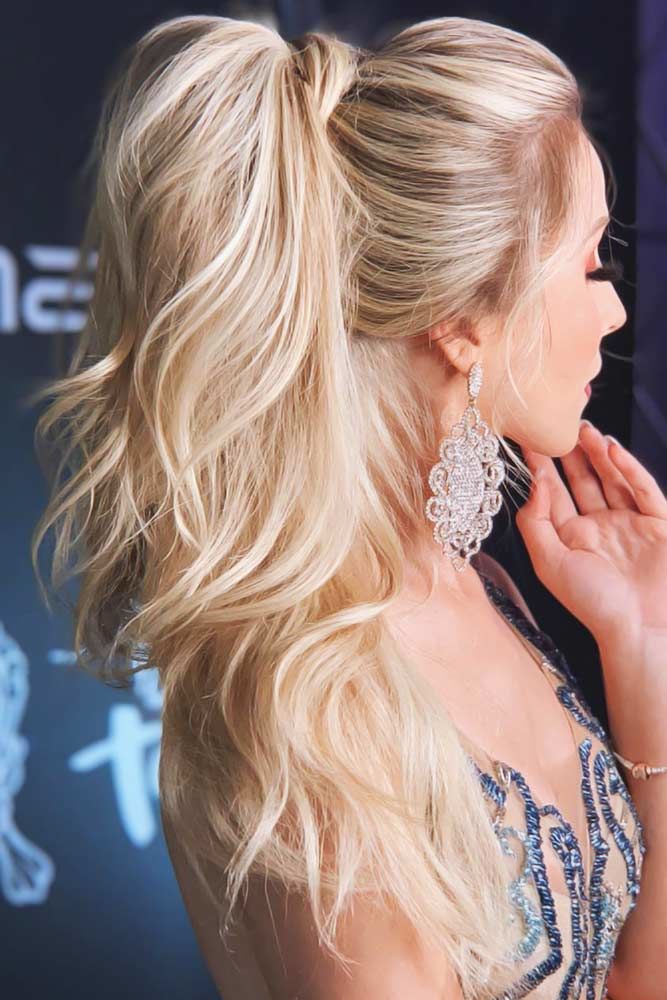 Credit photo: instagram.com/hair_by_zolotaya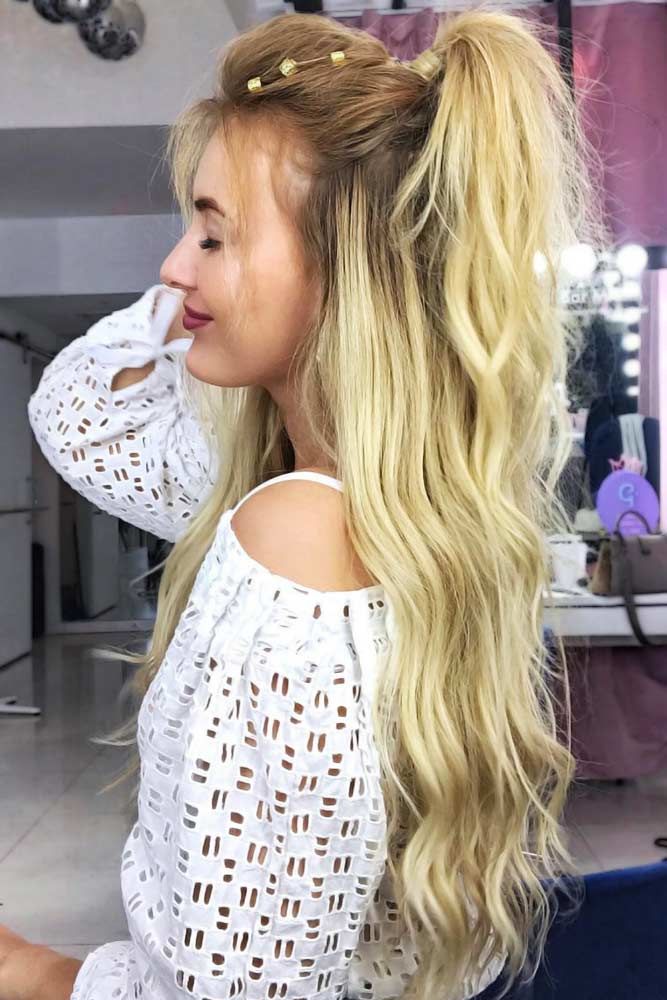 Although there's nothing complicated about waves, they act like a magic wand that turns all hairstyles into feminine masterpieces. That is to say, whether you'd like to add a girly flair to your look or you want your half up half down ponytail appear more sophisticated and festive, you won't go wrong with waves. By the way, you can create them without using heat tools. Just braid your hair before going to sleep, spritzing it with sea salt spray for extra hold. In the morning, you will have a real effortless beachy look naturally!
Ponytail With Hair Ties
Credit photo: instagram.com/imleahperkins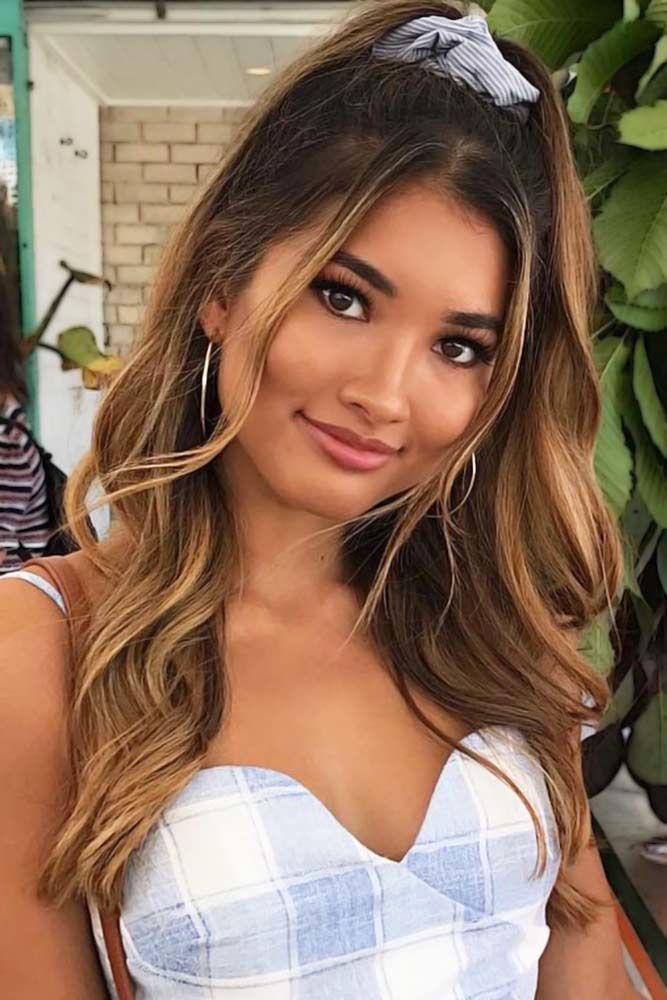 Credit photo: instagram.com/patrickwilson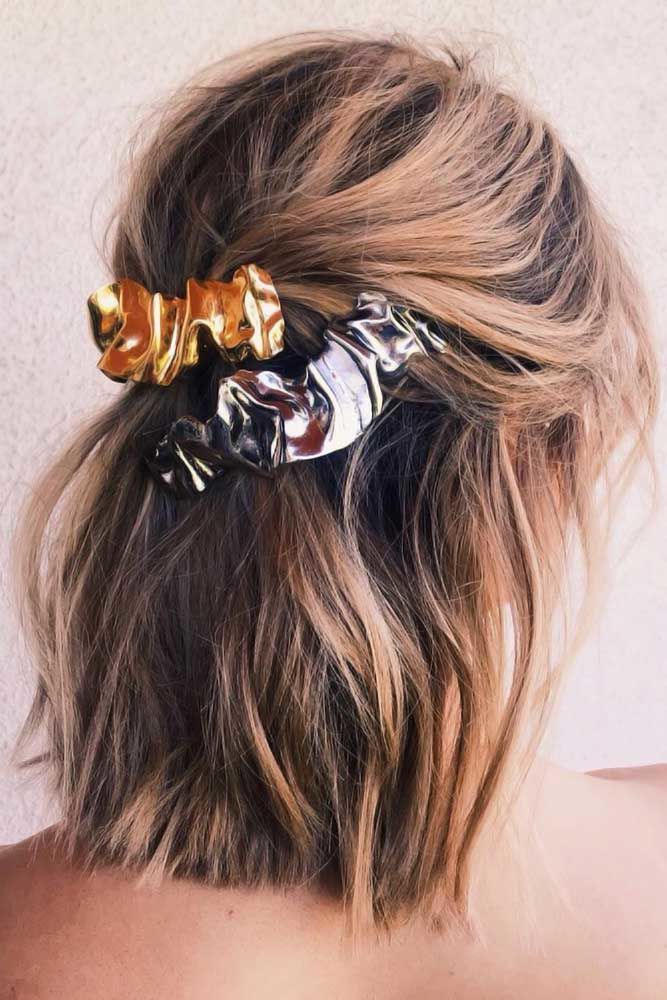 Credit photo: instagram.com/Liz.colors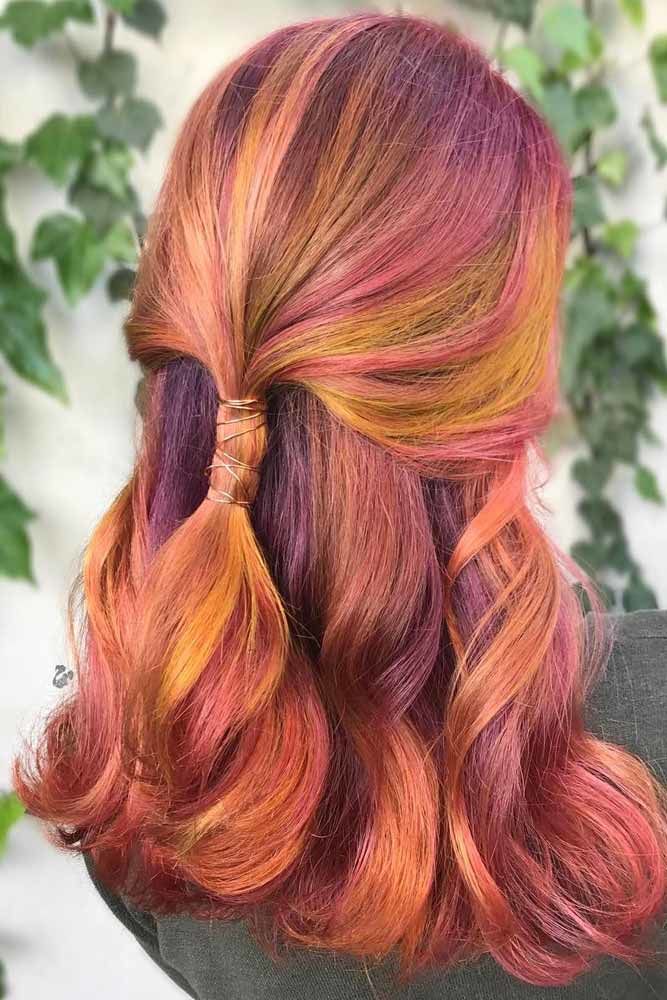 Hair accessories are another easy yet striking way to individualize your ponytail half up. It can be a fancy headscarf wrapping over an elastic, a scrunchie adding tons of cuteness to the look or stylish barrettes holding the 'do, for example. In fact, it's all up to your imagination! Make sure not to go too much with the accessories to keep the look perfectly balanced.
Bright Half Ponytails Looks
Credit photo: instagram.com/ojoaquim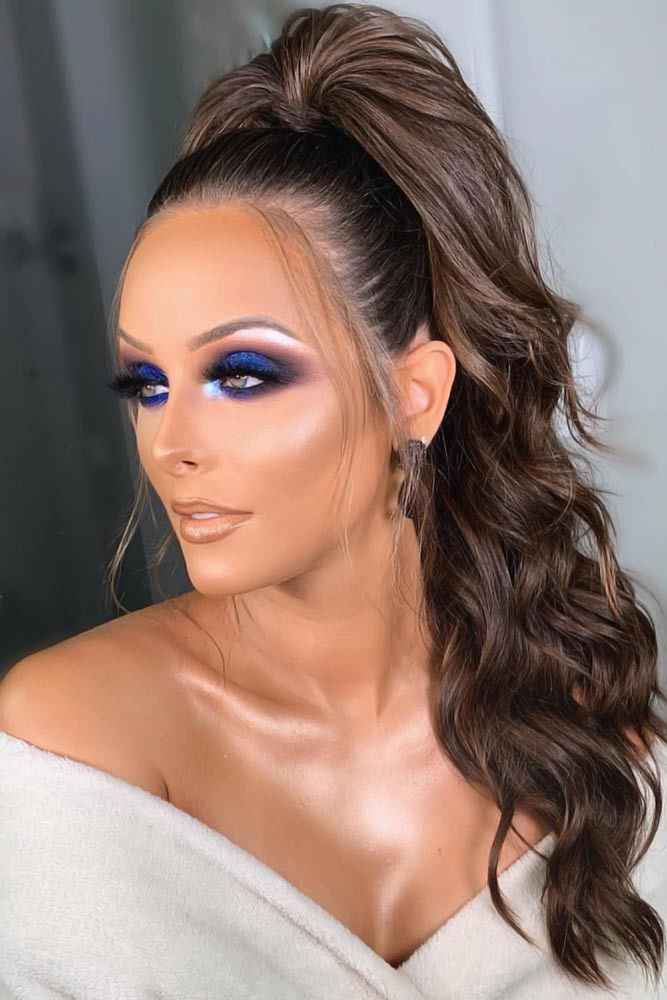 Today, nothing can stop you from being creative, especially when it's about your hair. You can experiment with colors, textures, and even glitters, thus making your hair look stand out in the crowd. Therefore, when you want your half up to be absolutely special, don't forget to let your imagination run wild. The best thing is, such ideas have no restrictions in terms of hair length!
Braided Half Ponytail Hairstyles
Braids and ponytails are like cheese and wine: they look best when combined. And even if you think that you've tried all the possible braided ideas, we've got some ideas that will wow you!
Faux Hawk Braids Into Ponytails
Переглянути цей допис в Instagram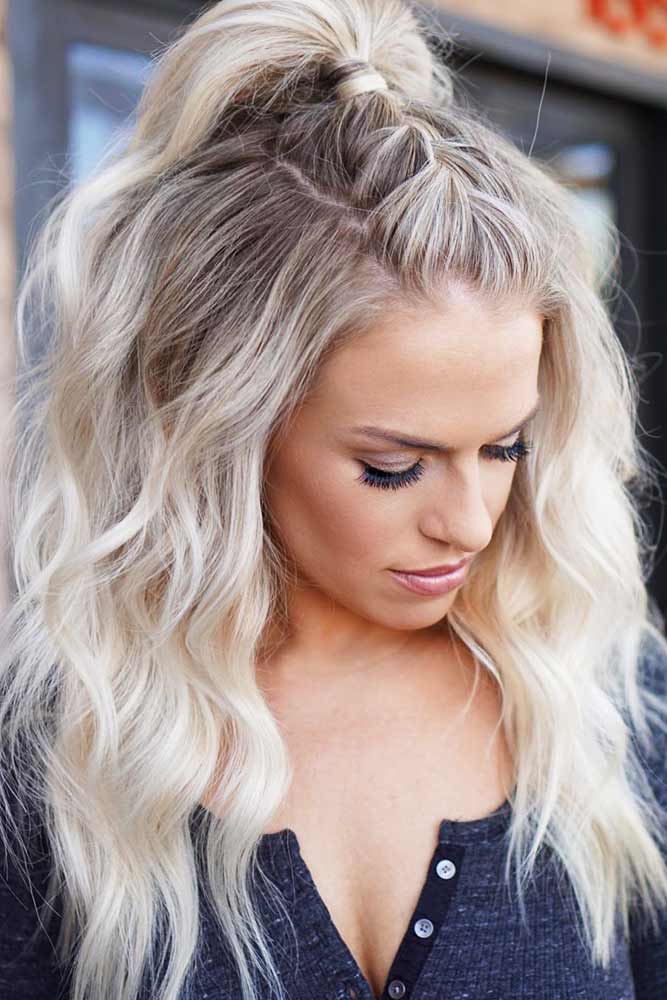 Those of you who are looking for some volume should not neglect half ponies.
The thing is:
Apart from adding volume to your mane, it also grants you that special innocent charm that no one will be able to resist.
Credit photo: instagram.com/hair_by_zolotaya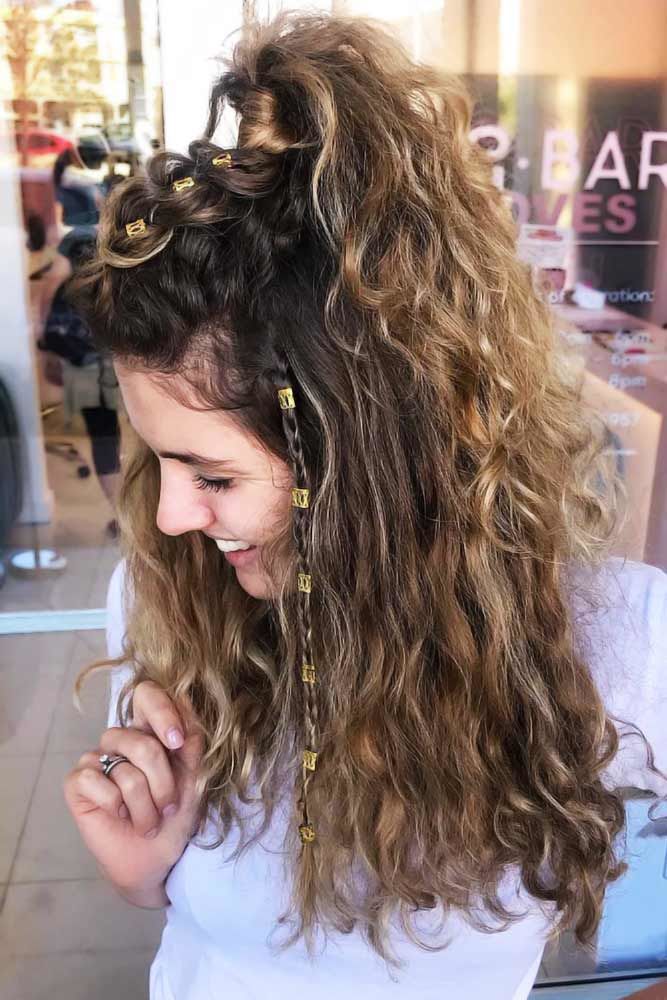 Credit photo: instagram.com/hairbyjaxx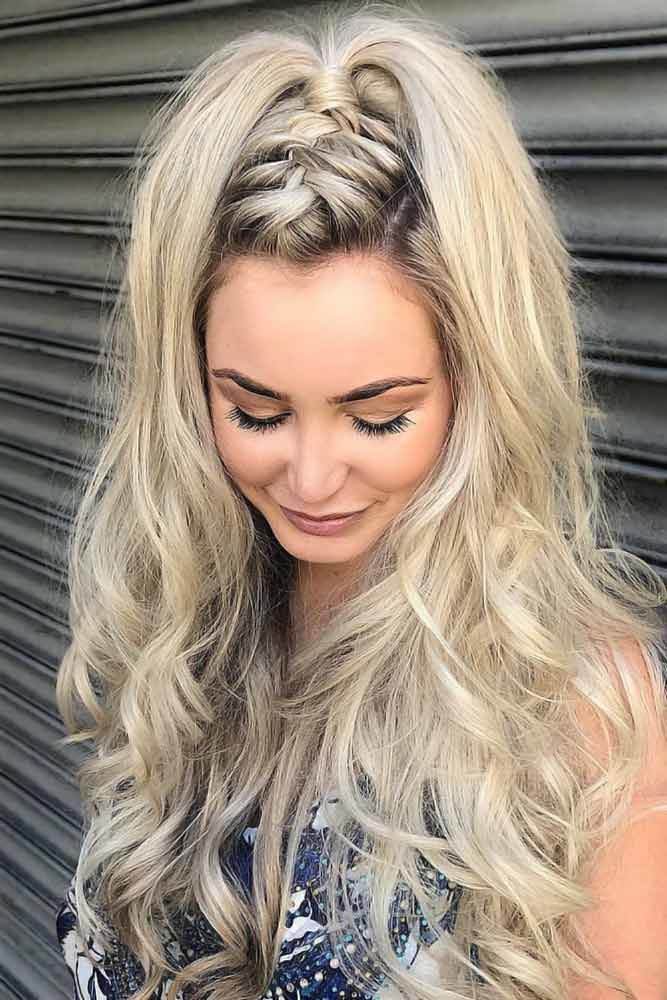 Credit photo: instagram.com/eduardoponcehair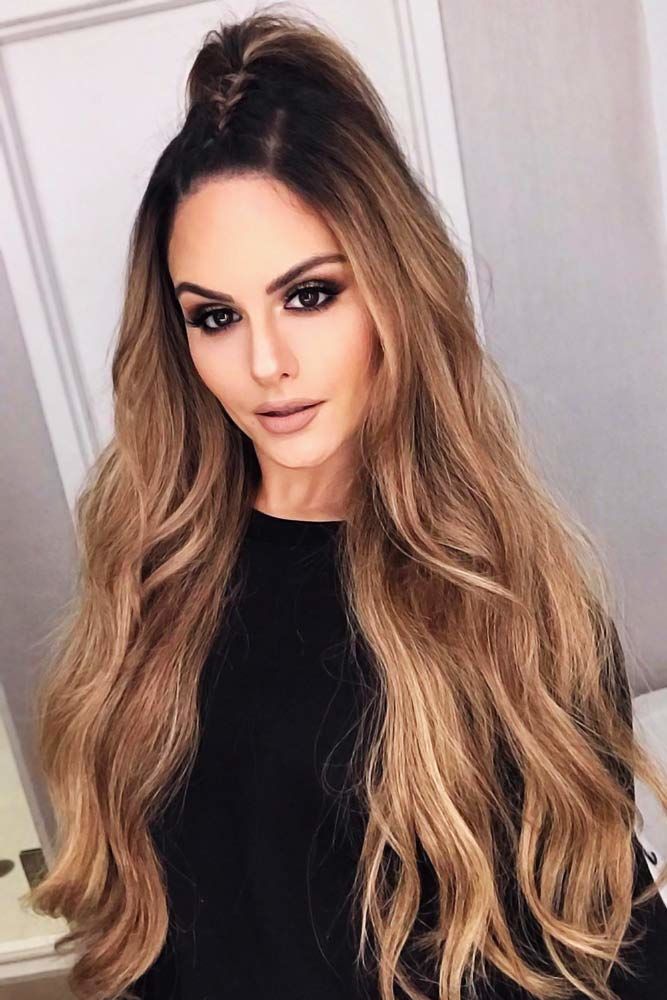 When it comes to diversifying a ponytail, there's no better match than braids. However, some girls still tend to think that these two are too simple. So here come unbelievably stylish duos featuring top braids that transform into ponytails. Creative textured ponytails, who could ask for more?
Half-Up Into Braid Style
Credit photo: instagram.com/Bridget.house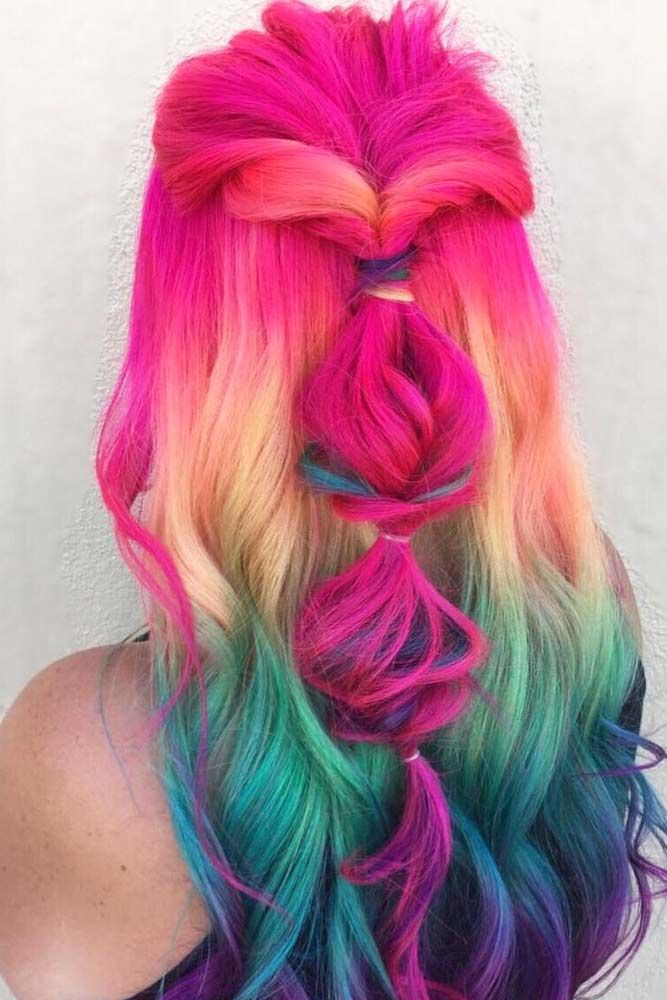 A ponytail braid is perfect not only for those with thick and long hair but also for girls struggling with fine locks. It works for thick hair because it requires a lot of hair not to look too flat and shapeless. And when dealing with thin textures, you can visually amp up and create an illusion of fullness by pulling the braids. In other words, braids have no limitations!
Braids Into Ponytails Half Styles
Credit photo: instagram.com/Thehairstandard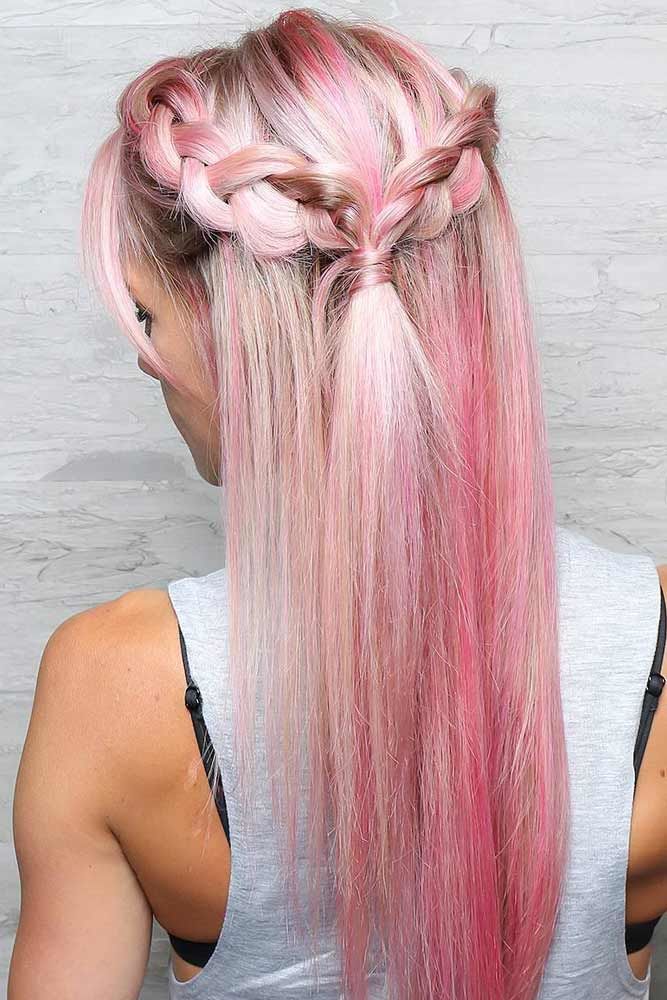 Credit photo: instagram.com/twintresses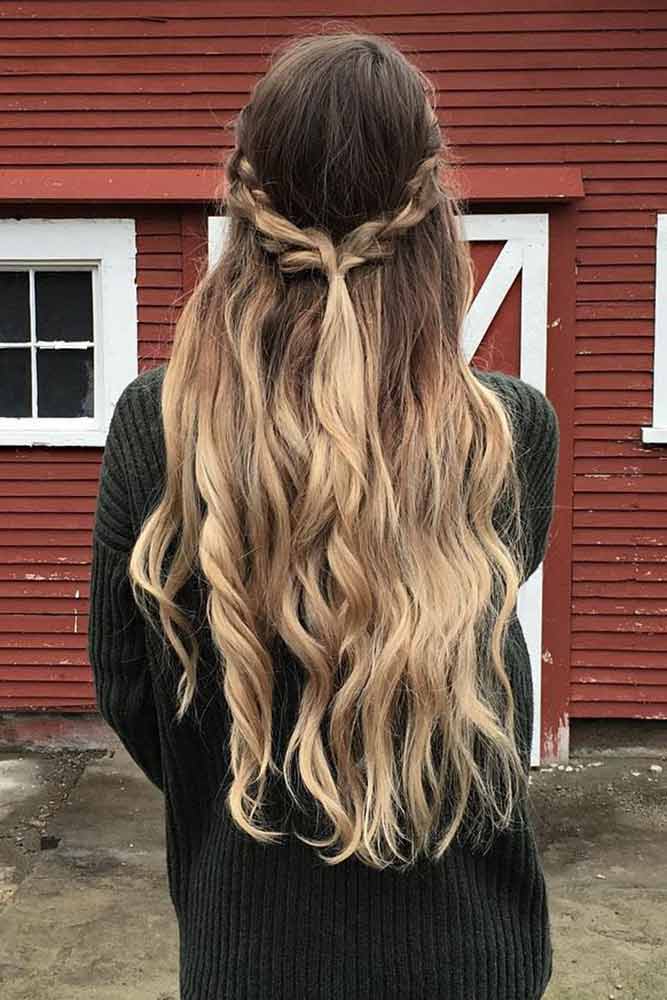 Credit photo: instagram.com/Twintresses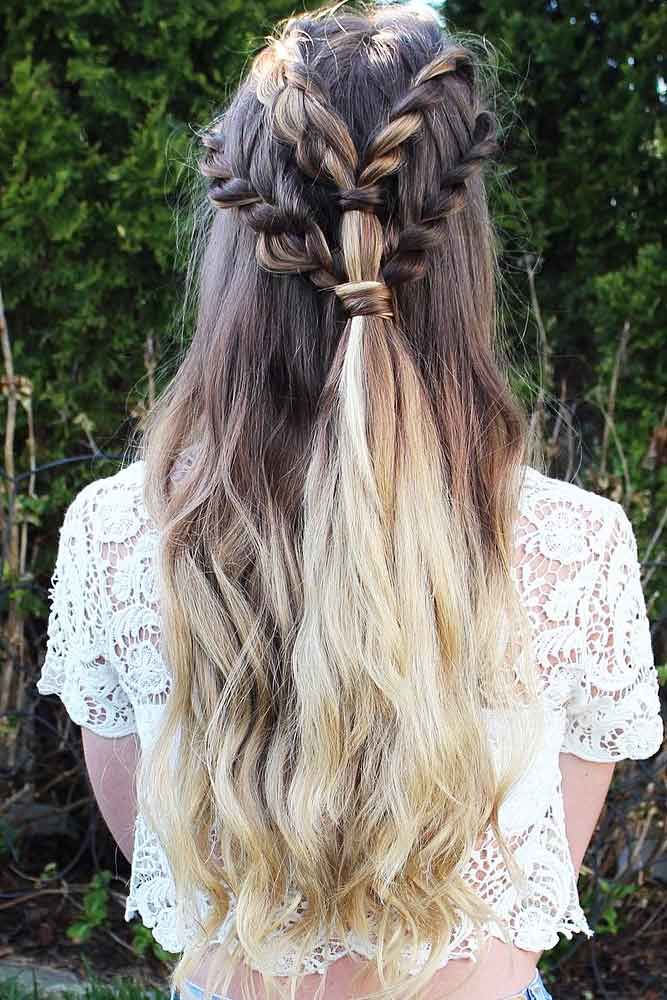 A midi half up ponytail is great for those who seek a careless look like the ones we see on catwalk shows! And once you combine it with some trendy, bright colors in your hair, the result will be breath-taking. In case you're not into bright colors, some natural highlights or balayage will also work well, enlivening your braided 'do.
Half-ups are the easiest hairstyles in the world, there's no doubt about that. But, they're by no means plain-looking! As a matter of fact, they're pure examples of the beauty of simplicity that is so appreciated these days. Not only do half-ups allow women to let their creativity fly but they also look good on all textures. You can individualize your half up pony with braids, waves and different textured finishes, as well as accentuated them with unique colors. Now that you've seen the hottest picks from the world of half-ups, there's no way you will ever get bored with your long hair!
FAQ: Half Ponytail
Is half ponytail attractive?
The half ponytail has a lot of appeal. Of all the ponytail varieties available, it is probably the most adorable and sensual hairstyle, trendy, romantic and appealing. It's also a popular trend among college students.
Why do I look bad in a ponytail?
When you pull your hair back, it retains people's attention on your eyes. However, when you pull your hair up in a high ponytail, it is more on a diagonal in line with cheekbones. It brings people' gaze upward, giving the impression of a different face shape.
Can a ponytail cause hair loss?
Tight ponytails, buns, chignons, cornrows and other hairstyles that pull on the scalp for a long period of time can cause traction alopecia – a permanent hair loss disorder.
REFERENCES:
Check out ways you can style your half ponytail! Source
Was this article helpful?