Find Out How To Get Straight Hair Not Using Any Devices And Get A Magnificent Result
Do you want to learn how to get straight hair? It seems that women are never happy with their natural hair. If they have poker straight hair, they want curly hair. Those with natural curls and waves always want straighter hair. And they will spend countless hours and a great deal of money on hair products and frequent salon visits to achieve their preferred look. However, it is easy to achieve both looks without a lot of time and money. If you have unruly curls and want to know how to make them straight without damaging your hair, you have come to the right place.
We have some helpful tips on how to do straight hairstyles without using a great deal of chemicals and heating tools such as curling irons, hair dryers or flat irons, all of which can seriously damage your hair when used repeatedly.
There are plenty of healthy ways to achieve gorgeous hairstyles for straight hair without damaging your tresses. Did you know that women have been straightening their hair for centuries? Long before the invention of ceramic plates and damaging chemicals, women were able to achieve straight hairstyles without paying for expensive products or straightening tools.
Source: balayageombre via Instagram

These heat-free straightening methods might not work for every hair type, especially if you have exceptionally tight, curly locks or really thick hair, but these tips should be helpful for those with medium to fine hair without a lot of natural curls.
Follow our advice on how to get straight hair without excessive heat.
---
Scroll down to find out tips on how to straighten your hair without heat, chemicals or weekly trips to the salon!
---
1. Choose Shampoo And Conditioner For Straight Hair
Source: balayageombre via Instagram

This seems obvious, but it's actually quite easy to overlook. We tend to stick to our favorite shampoo and conditioner because we like the way it smells or how it makes our hair feel soft and shiny. However, if your shampoo is meant for curly hair, it is going to make it that much harder to achieve that sleek straight look.
The right straightening conditioner and shampoo can help straighten waves or curls without heat. They will also help control frizz and flyaways. Shampoos and conditioners that are meant to straighten rather than enhance curls will contain higher levels of polymers and silicones to help fight against frizz. There are plenty of decent straightening shampoos and conditioners available. It might take some trial and error to find the one that best works for your hair type but don't let this discourage you. For the maximum benefit, only wash and condition your hair once or twice a week.
2. Use Only Super Absorbent Towels
Source: balayageombre via Instagram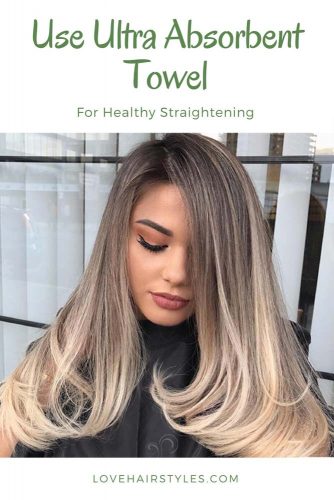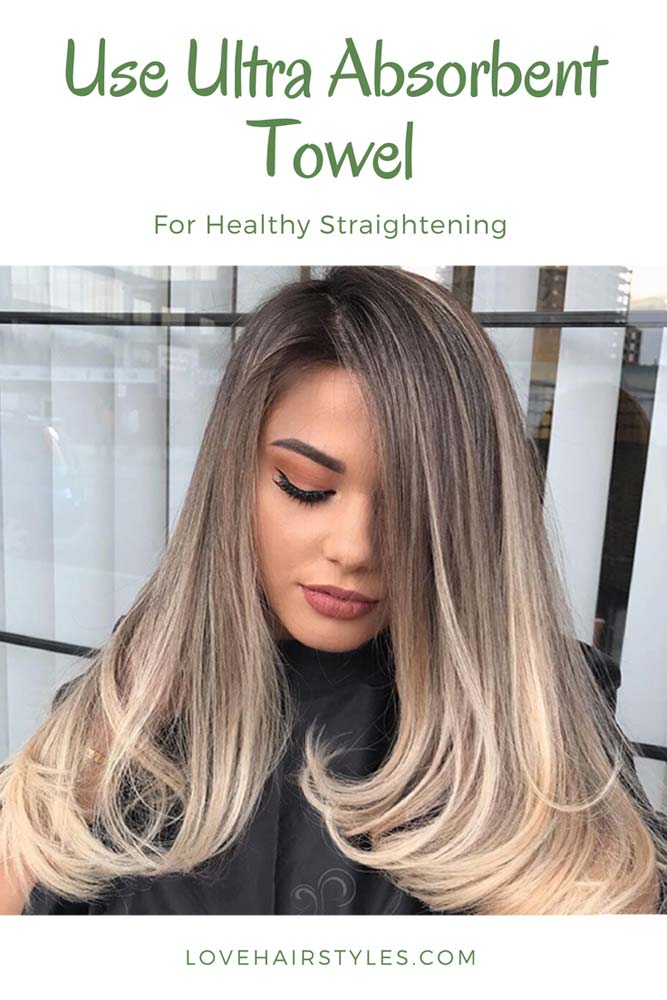 Do you wonder how to get straight hair? Heat-free straightening is much healthier for your hair, by all means, but it means a little sacrificing and it often takes more time for your hair to dry. You can help speed up this process by using an ultra-absorbent towel such as a microfiber towel or salon-style towel. These will help keep your hair from breaking and will eliminate frizz and flyaways.
3. Use Additional, Healthy Hair Straightening Products
Source: bellamihair via Instagram

Expensive straightening products with harsh chemicals will only damage your hair. Straightening serums are great in that they are fairly inexpensive, plus a little goes a long way. They work to ease frizz but may not work for super-kinky curls. You can use a straightening serum once or twice a week to prevent your hair from drying out.
Make sure to purchase a quality straightening and smoothing serum. Apply it to your hair after showering and massage it into your hair thoroughly. You will only need a small amount, about the size of a dime. Use a little more, if you have especially thick hair.
4. Brush Your Hair Until It's Completely Dry
Source: balayageombre via Instagram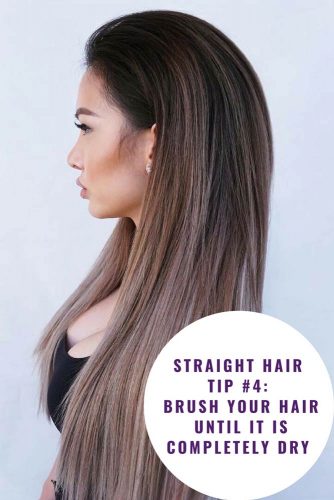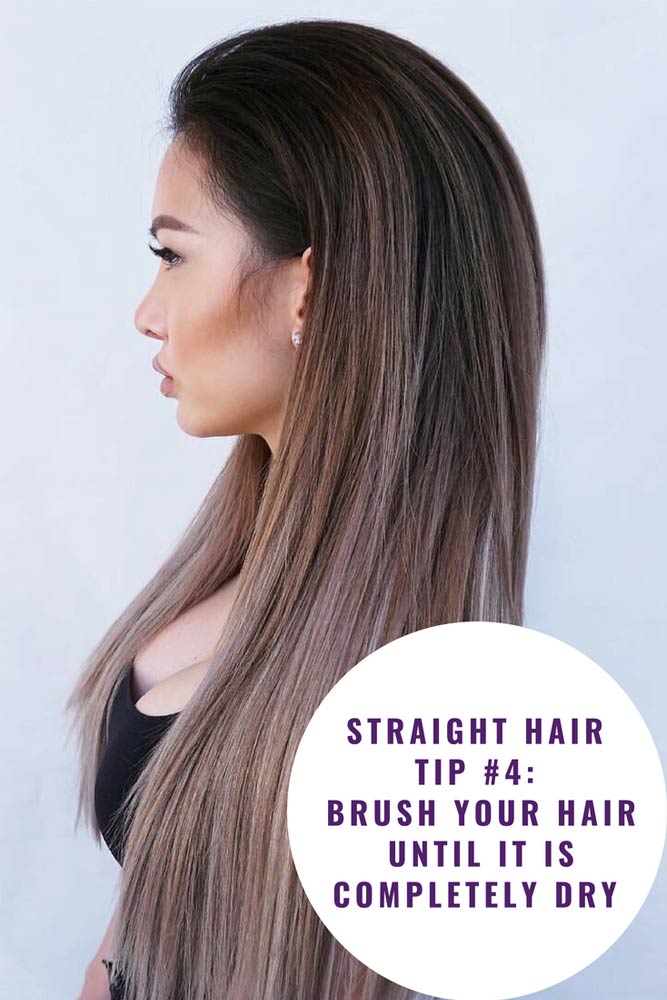 Straightening your hair naturally can take some time and patience, but it will be worth it in the long run to maintain healthy hair. You should keep brushing your hair as it is drying, using a wide tooth comb or brush to detangle and straighten your hair and fight against frizz. You can even purchase hair combs that are infused with essential oils for extra shine. You should brush your hair every five minutes until dry. The average time for hair to air dry is about ninety minutes, but this may vary with hair thickness and length.
5. Use A Straightening Mask
Source: guy_tang via Instagram

A hair straightening mask works well for those with extremely curly or frizzy hair. However, you will only achieve the maximum results, if you use a straightening mask at least once weekly, twice for extra stubborn curls. You can purchase a straightening mask at most of the beauty stores and you can order them in bulk online. You can even make your own straightening mask at home, such as a lemon juice and coconut oil straightening mask or a healthy milk and honey hair mask. You can experiment with different hair straightening masks until you find the one that works best for you. You should leave the hair mask in for 30 minutes to one hour and make sure to wash it out completely when finished.
6. If You Have To Blow Dry Your Hair, Use The Coolest Setting
Source: guy_tang via Instagram

If you are short on time or do not have the patience to allow your hair to air dry, it is recommended to blow dry your hair with cool air on the lowest setting. This will help to tame curly, frizzy locks. Use a brush as you dry to pull and straighten your hair.
Lob Straight Hairstyles
Source: sazan via Instagram, manugavassi via Instagram, oliviaculpo via Instagram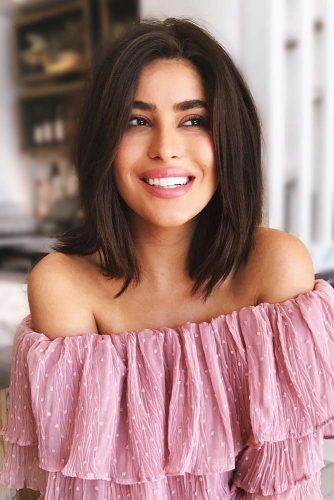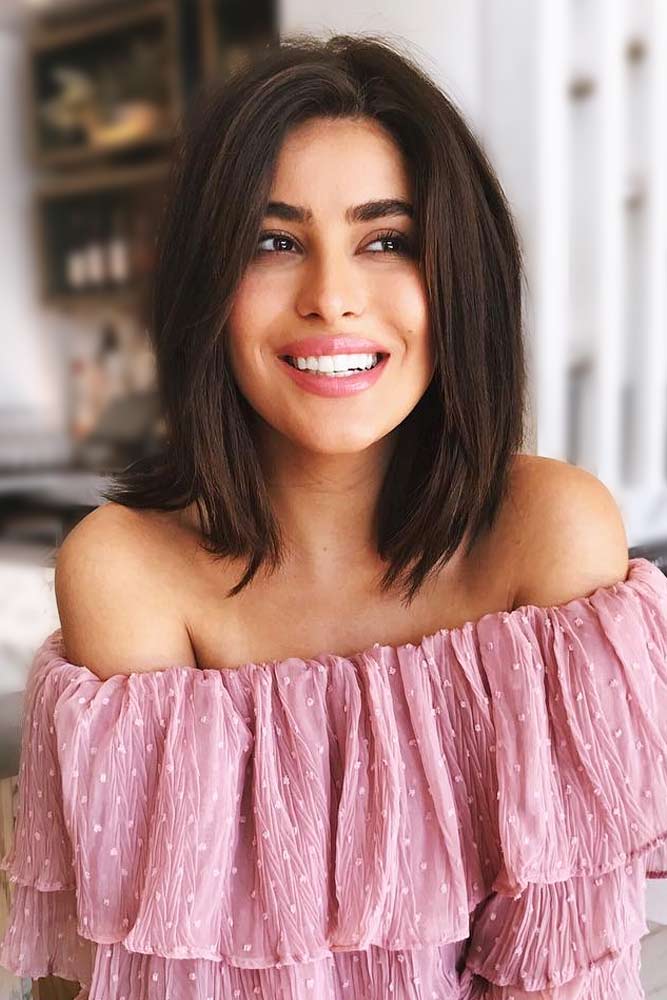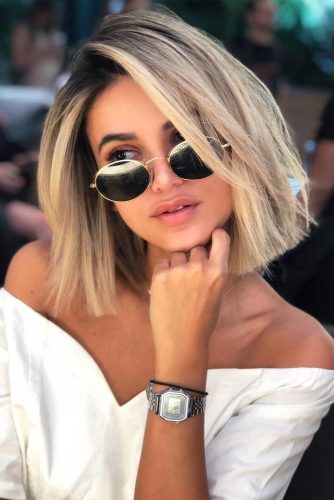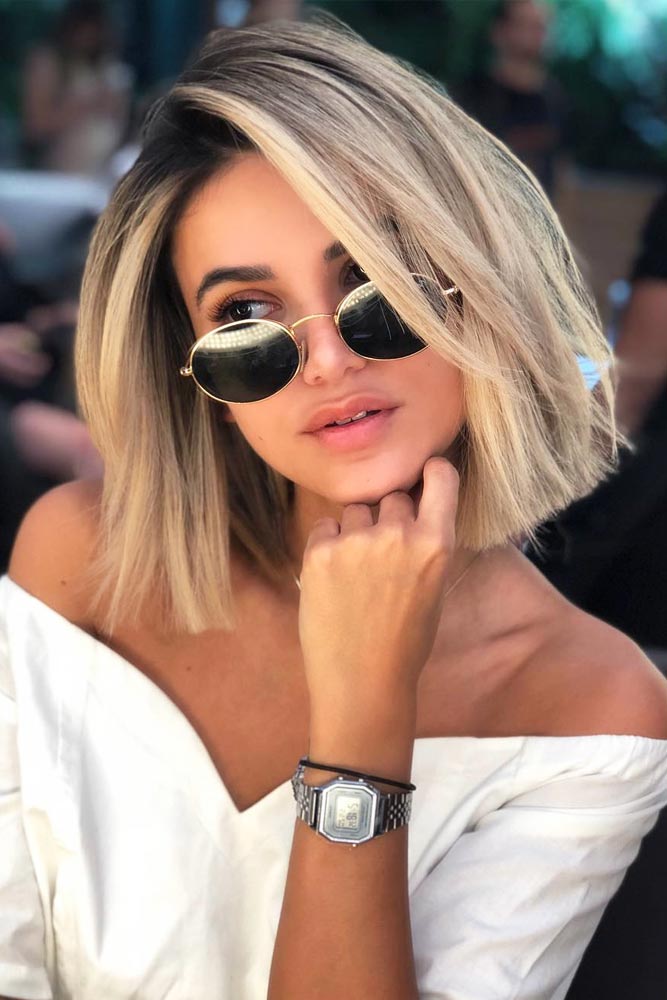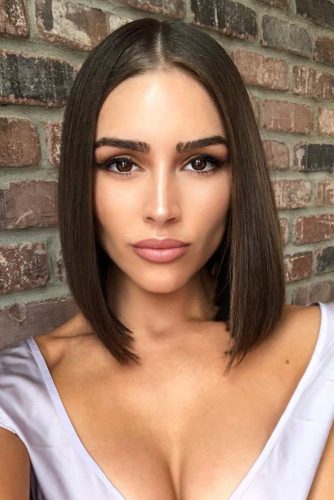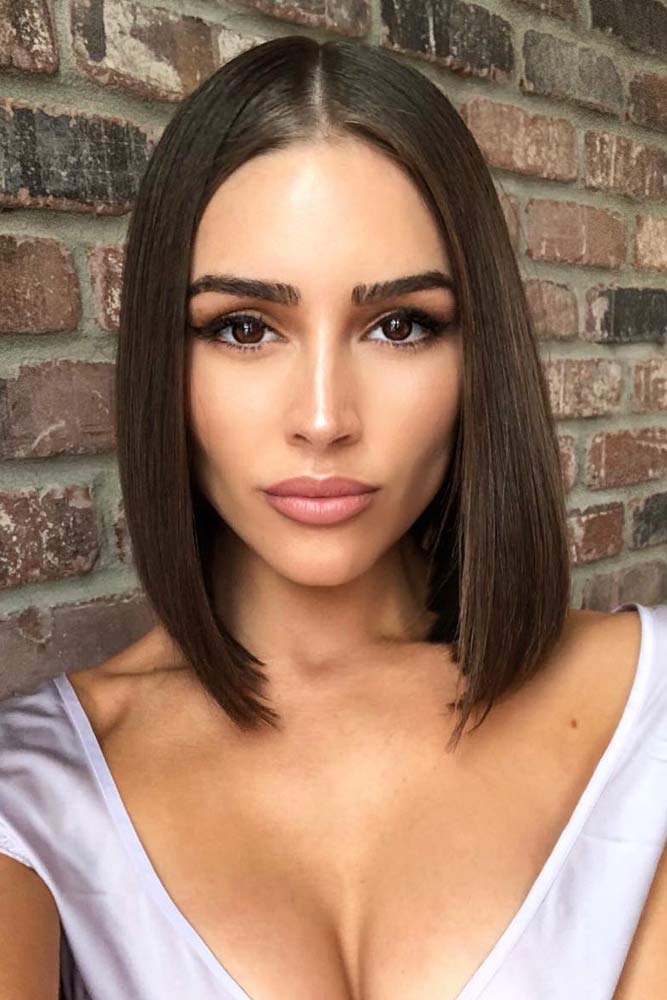 Long Straight Hairstyles With Blonde Highlights
Source: gulevich.vladimir via Instagram, bunaldemir via Instagram, hairbykimtran via Instagram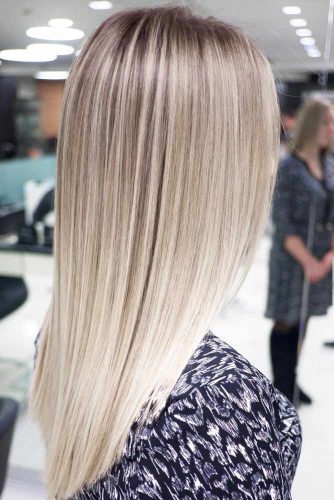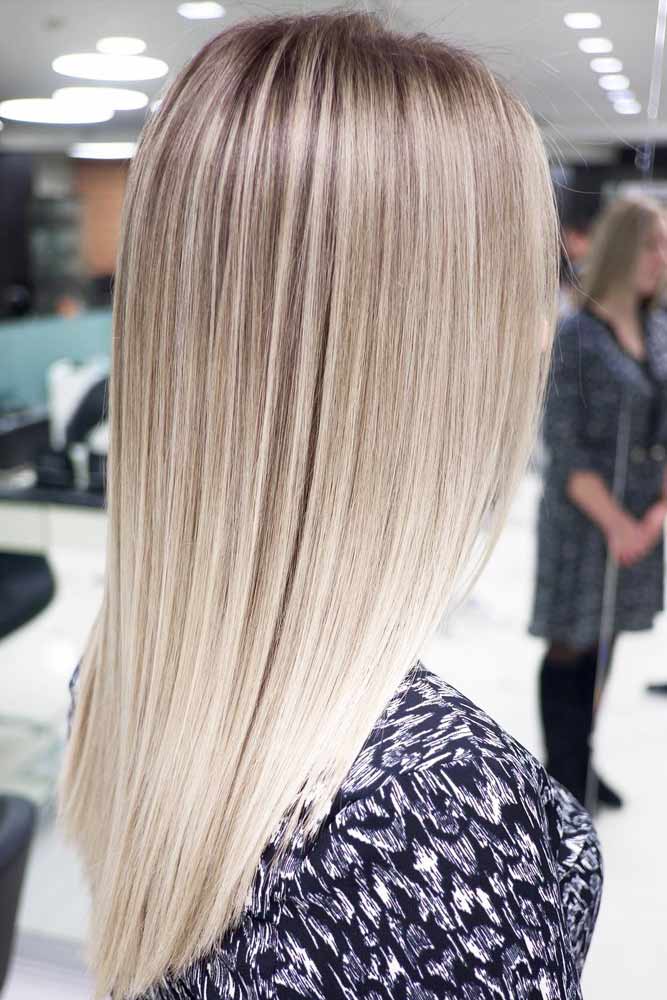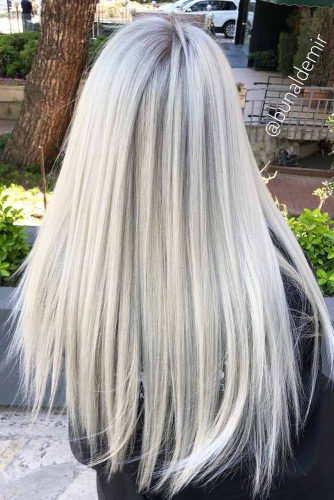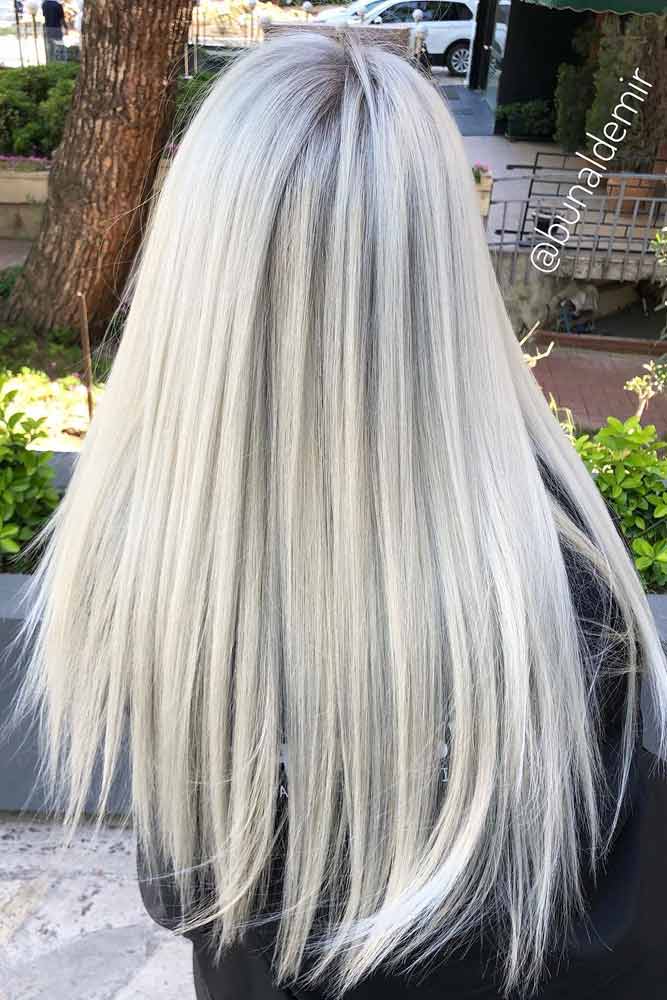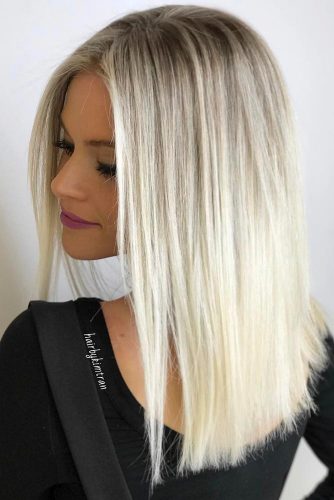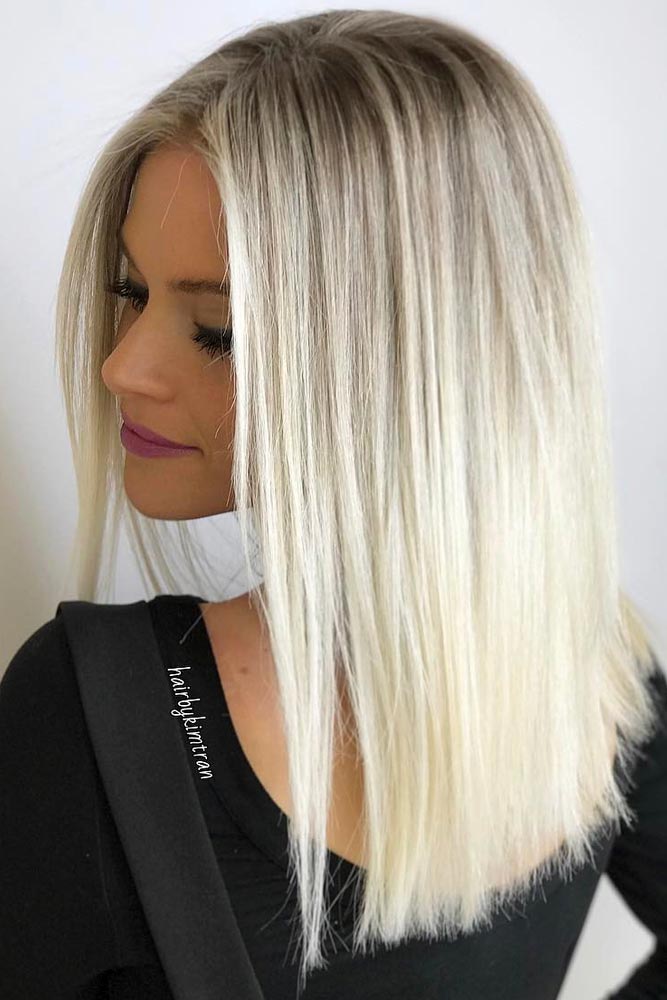 Main photo by Hodaya_c