Hair products for long and short curly hair are quite expensive. That's why so many women wish for a head full of gorgeous curls. However, those who actually have natural curls often get discouraged as it can often be difficult to manage and tame them.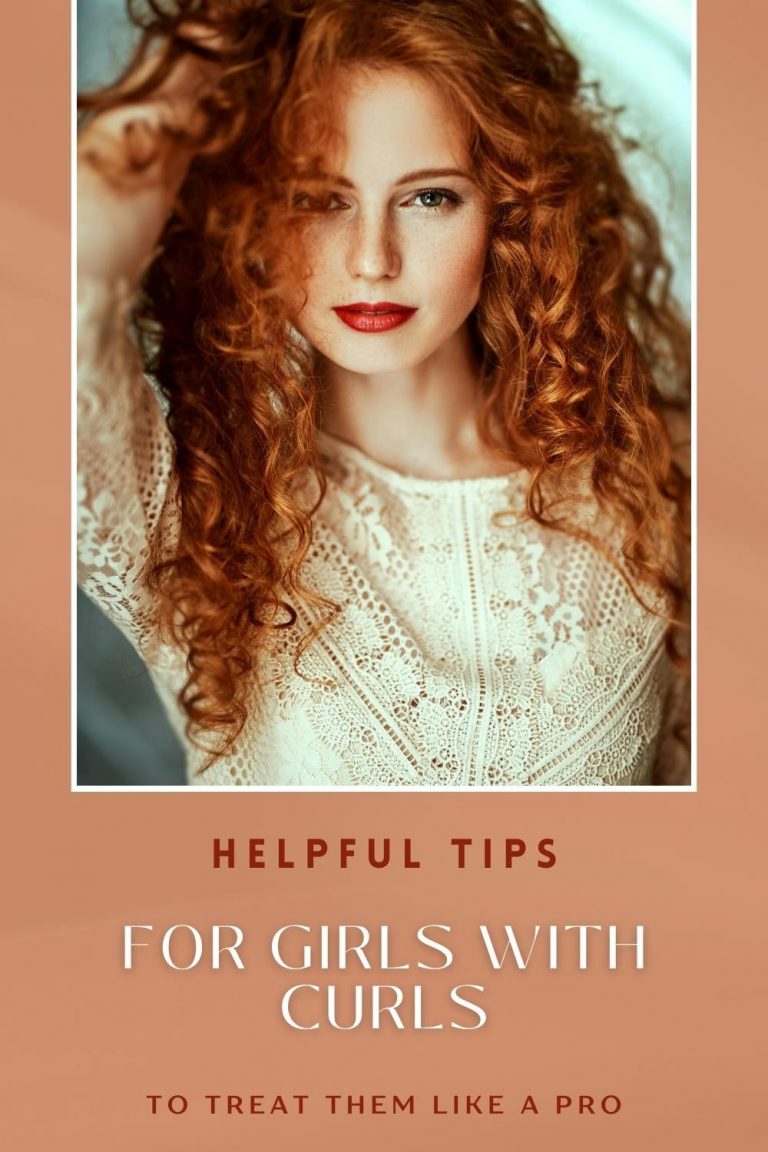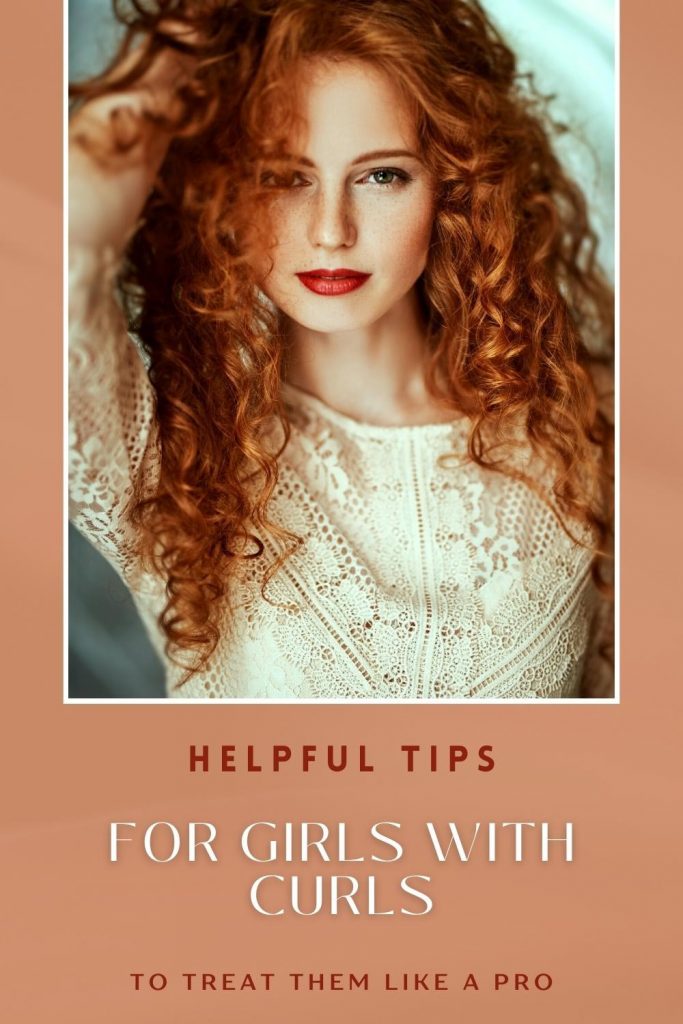 Credit photo: shutterstock
First of all, if you have curly hair, you should consider yourself blessed. Truly, a lot of ladies would kill for those luscious locks and tresses.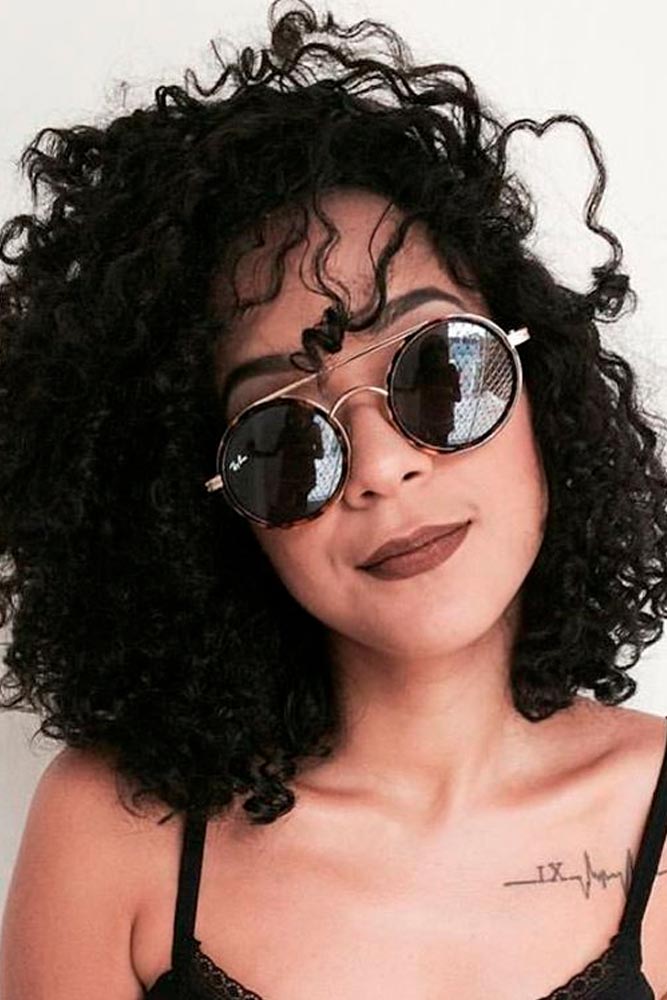 Credit photo: instagram.com/meucabelocurto
Moreover, there is so much versatility when it comes to hairstyles for curly hair! Surely, you might have to deal with frizzy and often limp curls due to weather conditions, but with the right beauty aids for curly hair, you can rock those locks in style. And you don't have to spend a lot on hair products either. In this article, we will give you some tips on how to care for those gorgeous curls as well as some safe and natural homemade hair products for curly hair.
Helpful Tips for Girls with Curls To Treat Them Like a Pro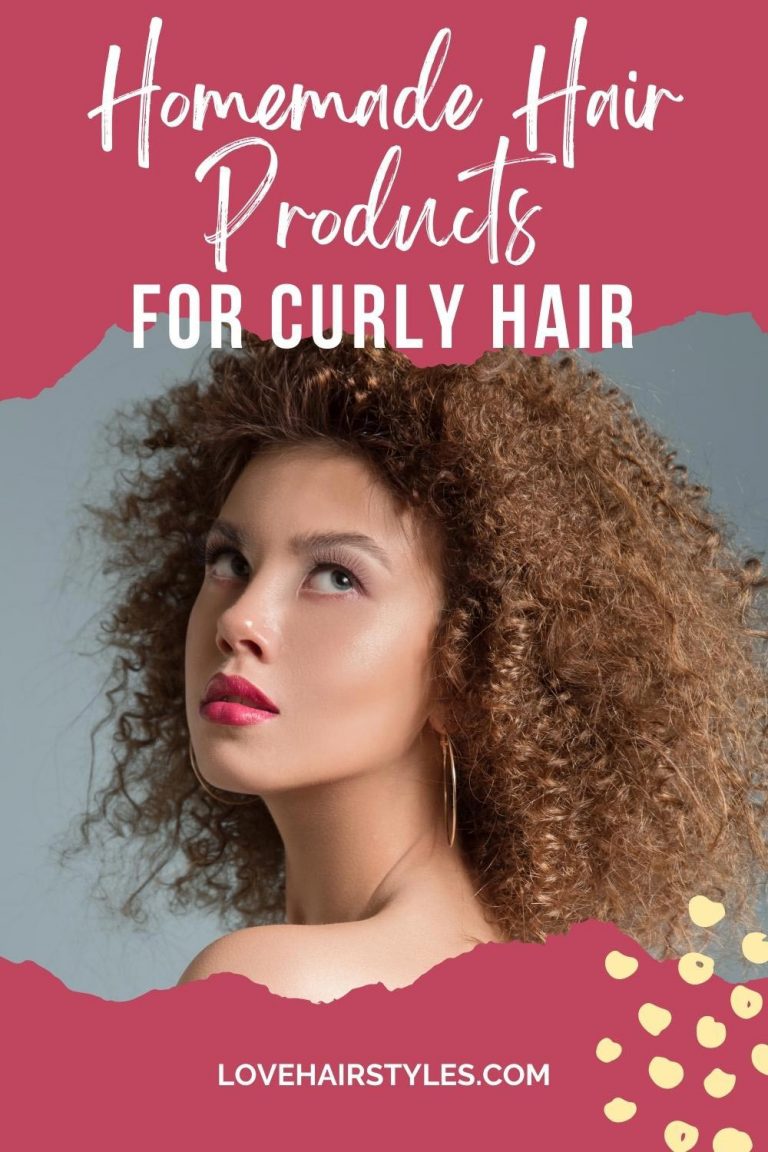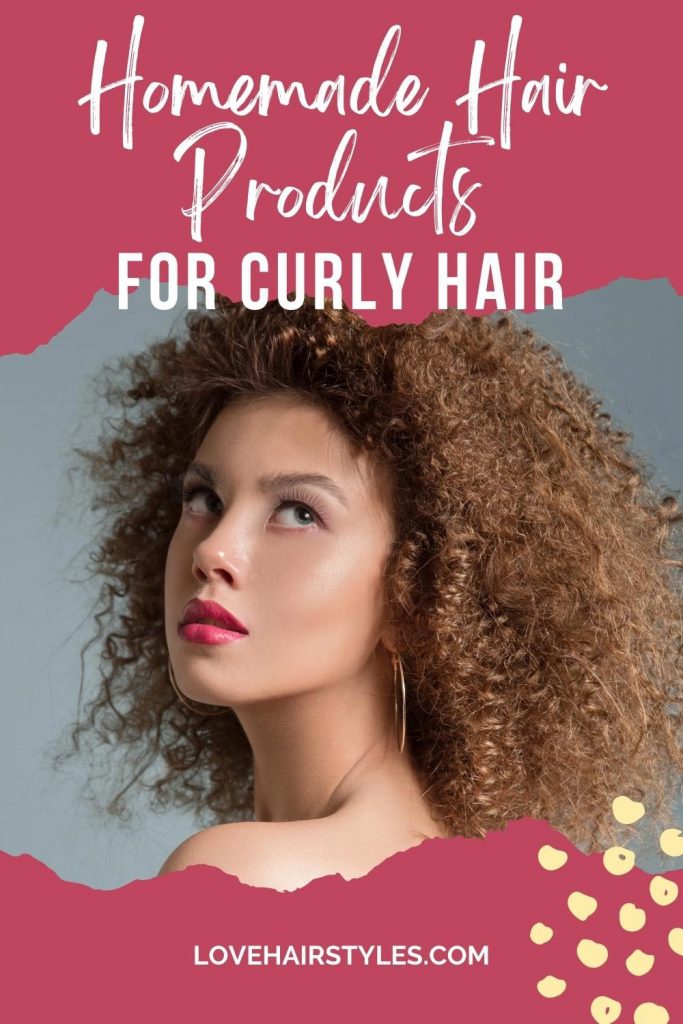 Credit photo: shutterstock
Have your hair trimmed regularly to promote growth and prevent split ends. You should get your hair trimmed every six to eight weeks. Don't panic, you don't have to get a lot cut off, just an eighth of an inch will do!
Never brush your hair. You should always finger-comb your hair, especially when it's wet. Brushes will cause breakage. If you need to detangle your hair, wait until its dry and use only a wide-tooth comb.
Less is More: You don't need to use a superfluous amount of hair product to maintain your curls. Just a small amount will do. As well, you should not over-wash your hair. Opt for dry shampoos to keep your hair from breaking, drying out, and frizzing.
Let it dry naturally: Blow-drying can frizz out your hair or ruin your curls. Let your hair air dry and wrap it in a t-shirt instead of a towel. Also, don't play with your hair while it dries to prevent it from frizzing.
Use only products that are sulfate and alcohol-free: This will prevent your hair from frizzing and your ends from splitting, while keeping your curls nourished and healthy. In fact, that's the golden rule of choosing Curly Girl Method products.
Protect your hair: Pull your hair back before putting on a jacket or slinging your purse or backpack on your shoulder. Apply coconut oil to your hair before swimming or wear a swim cap. Sleep on satin or silk sheets. Braid your hair loosely before going to bed or tie it back with a scarf. All of this will protect your hair from damage and breakage and keep it healthy.
Hydrate your curls: Remember to condition every day. Leave in conditioner and dry shampoos are your best friends. Also, sleeping with a humidifier can greatly preserve moisture in your hair and keep it shiny and healthy.
Pin up your dry hair to rejuvenate curls: Between washings, you can mist your hair with water and then wrap sections of your curls with your fingers and pin each section down until dry. Then simply loosen and scrunch each curl gently. Over-scrunching your hair can mess up the curls and make them frizzy. Always be gentle when you scrunch your hair, as though you were crumpling a piece of paper.
DIY Hair Care Mask Recipes For Curly Hair
For the best results, apply these homemade hair products for curly hair one to two times a week. Double the recipe for longer hair. Also, not all masks will work with certain hair types. Find which mask works best for you to nourish your curls!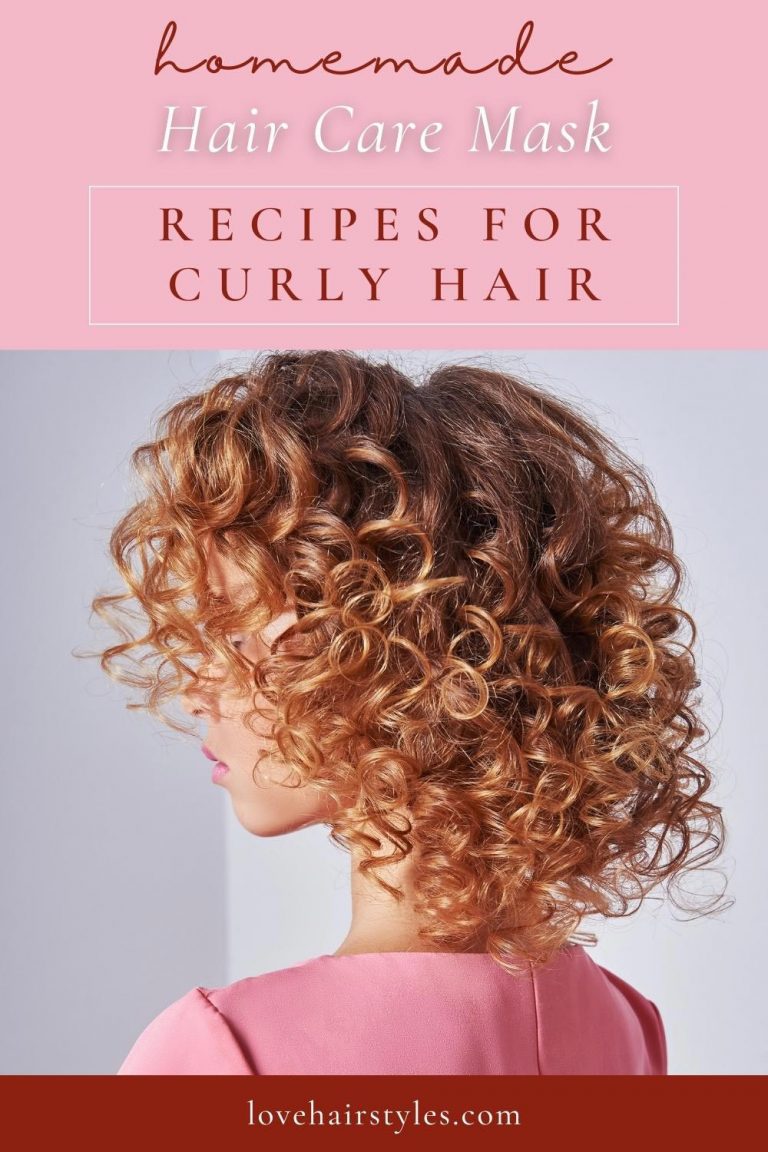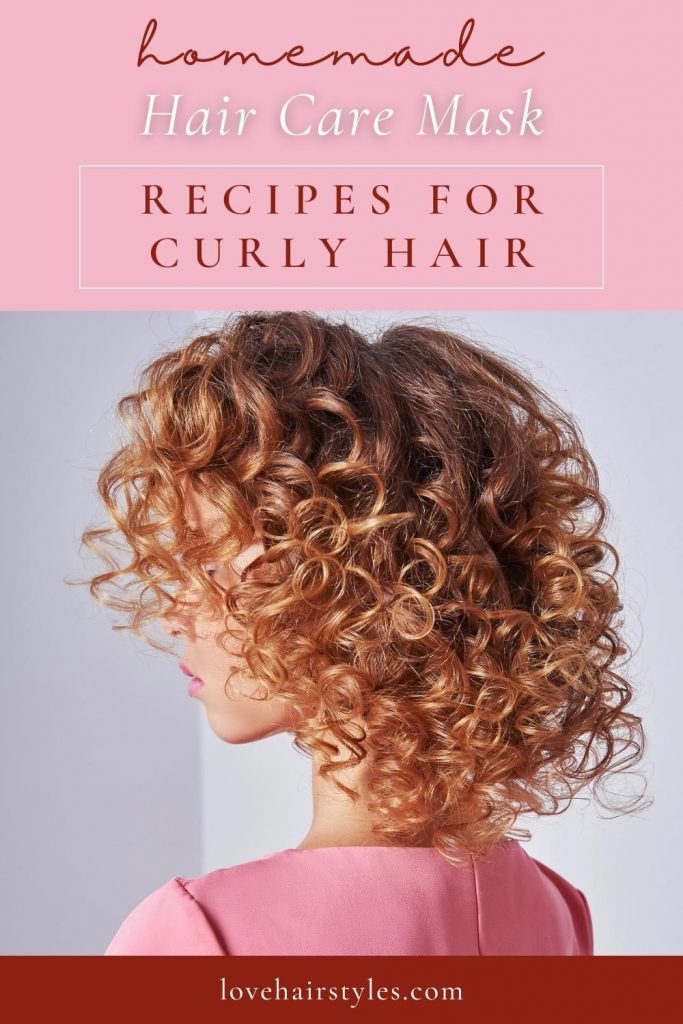 Credit photo: shutterstock
Yogurt mask
Ingredients:
2 tbsp honey
4 tbsp olive oil
2 vitamin E gel caps
1 cup plain, unsweetened yogurt
Directions:
Mix all of the above ingredients together.
Apply evenly to dry hair.
Let stay under a shower cap for up to 30 minutes.
Wash out completely.
Pumpkin Mask
Pumpkin is rich in A and C vitamins, zinc, potassium, and beta-carotene. This mask will hydrate your hair.
Ingredients:
1 cup pumpkin puree
2 tbsp honey
Directions:
Mix the honey and pumpkin together.
Apply to your hair and scalp.
Wrap your hair in saran wrap or wear a shower cap to keep it from dripping.
Allow the mask to stay for 15 minutes and then rinse thoroughly.
Banana Mask
Ingredients:
3 tbsp mayonnaise
1 tbsp olive oil
2 ripe bananas
A few drops of your favorite essential oil
Directions:
Puree the peeled bananas in a blender.
Mix the mayo and olive oil in a bowl.
Stir in the banana and mix until you have a consistent paste.
Apply the mask to your hair.
Let it stay for half an hour.
Rinse completely with lukewarm water.
Avocado Mask
Ingredients:
½ avocado, sliced and pitted
¼ cup mayonnaise
1 tbsp honey
2 tbsp coconut oil
Directions:
Mash the avocado.
Whisk all of the ingredients until well blended.
Apply mask to slightly damp hair.
Cover with a shower cap or wrap in a t-shirt or towel.
Let the mask stay for half an hour.
Wash with a gentle shampoo and condition.
Egg Mask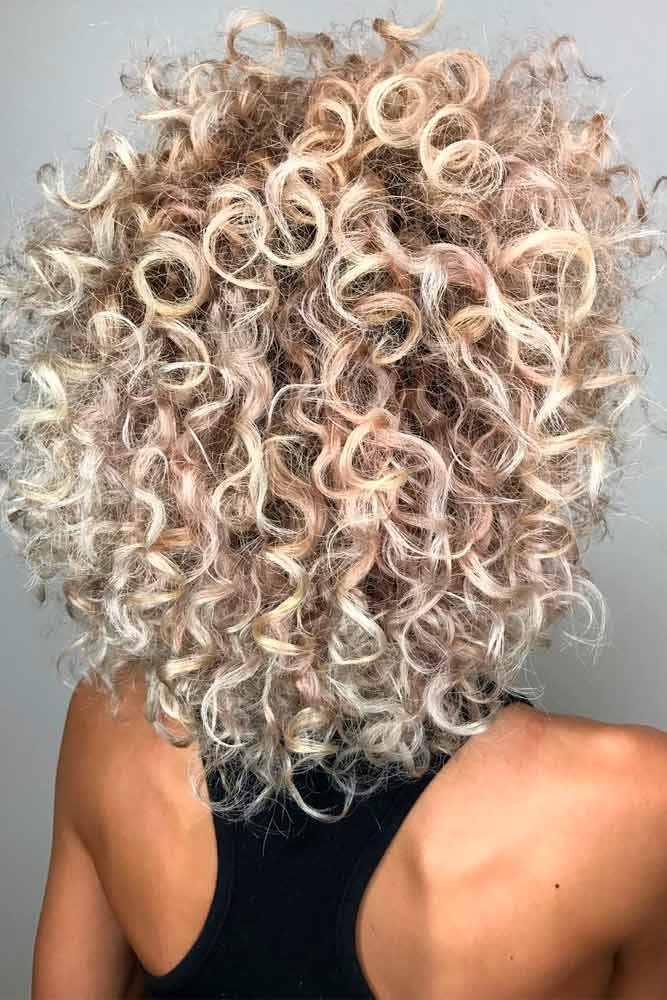 Credit photo: instagram.com/leysahairandmakeup
Ingredients:
1 tbsp honey
1 tbsp extra virgin olive oil
2 tbsp mayonnaise
1 egg
Directions:
Blend all of the above ingredients thoroughly.
Apply mask to hair.
Cover with a shower cap.
Let it stay for half an hour.
Wash and condition your hair to remove.
So, there you go! Some DIY homemade hair products for curly hair as well as some tips to tame those wild tresses. Be proud of those gorgeous curls, girl, and rock those locks with style!
Sugar Water Solution for Frizzy Hair
And as an added bonus, here is a recipe to help control frizz!
Ingredients:
1 tbsp pure cane sugar
1 cup distilled or pure spring water
Directions:
Dissolve the sugar in the cup of water.
Pour a bit of the solution onto your palms and fingertips and gently run it through your dry hair. You can then gently scrunch your hair as desired. This recipe is a natural frizz control hairspray for curly hair!
FAQ: Homemade Hair Products For Curly Hair
Is coconut oil bad for curly hair?
Coconut oil in excess might be harmful to your hair. If you use too much of this thicker oil, it will weigh down your curls. It's critical to understand your hair porosity before succumbing to the coconut oil obsession. Remember that coconut oil will be rejected by dry or coarse hair, resulting in brittleness and split ends.
What is bad for curly hair?
Parabens, often known as the curly hair kryptonite, are commonly utilized as preservatives in the beauty industry. Preservatives have been proven to impair hair and scalp integrity, in addition to provoking cancer. Curly hair is prone to being frayed and dry, so, using treatments containing parabens can only exacerbate the problem.
Is it bad to wet curly hair everyday?
If your curls are feeling dry, consider washing them less often. Washing your curly hair every day can strip them of their natural oils, making it harder for them to retain hydration. That isn't to say that you shouldn't wet your hair at all. Just rinse and condition it more frequently, and use shampoo less frequently.
REFERENCES:
The best beauty product recommendations! From skin care to hair care, we ve got you covered. Source