You think you know all about curly hair cutting, treatment, styling and other essential things? Well, something tells us that our guide will make you change your mind. We have broken down the most fundamental information about curly tresses that will help you to make them look breathtaking. What is more, we included the most inspiring curly hair cut ideas so you could find a look that resonates with you most. Now, all you have to do is to study the guide carefully and embrace your wild curls.
Curly Hair: Why You Need To Know The Difference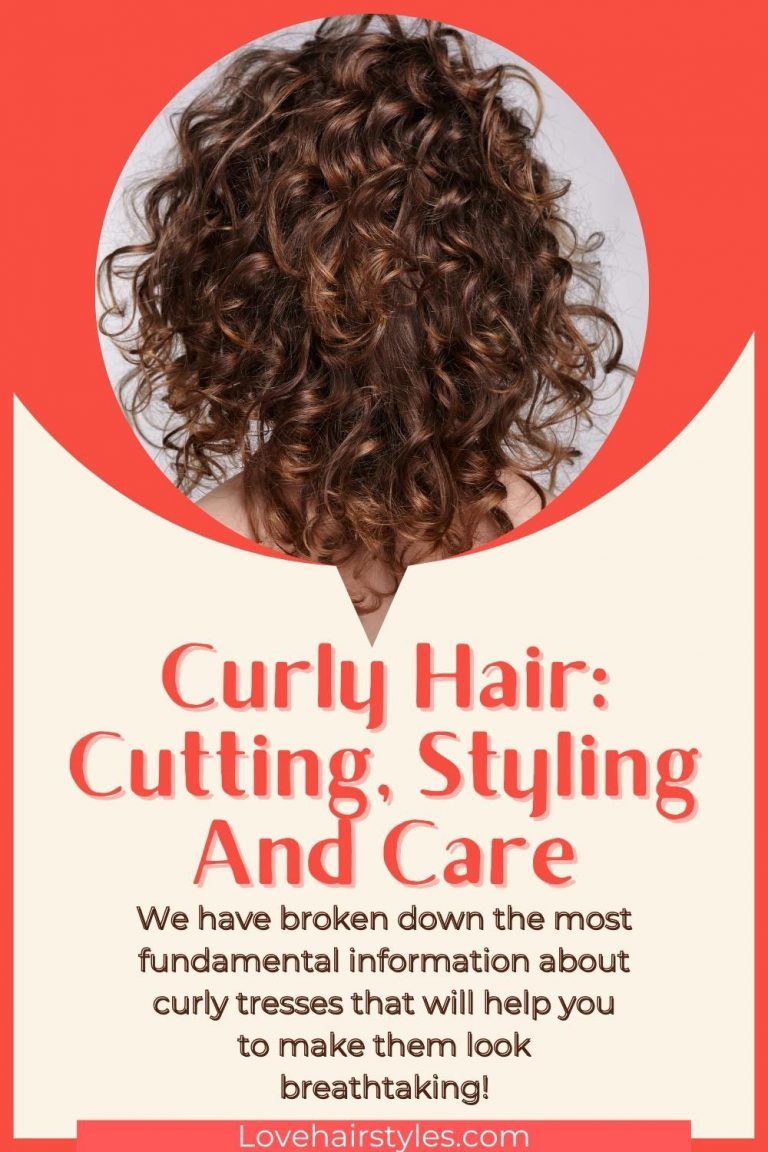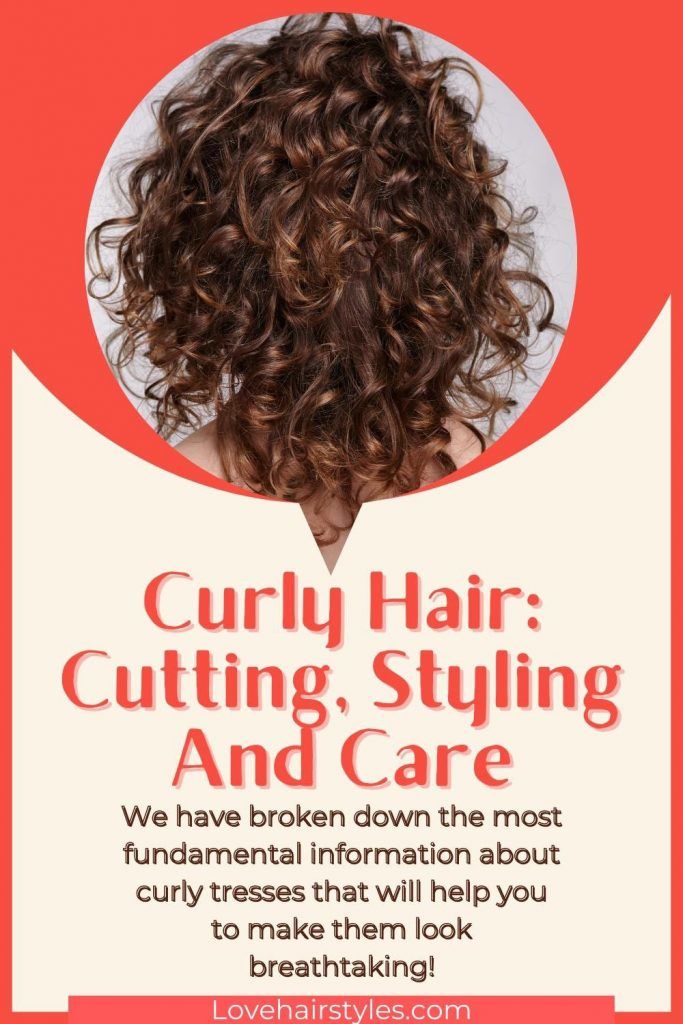 Credit photo: Shutterstock
If you were blessed with curly locks, then the first thing that you should realize, you cannot treat them in the same way you would treat straight hair. What is more, it is important to know what curls hair type you have since the approach to cutting, styling and taking care of your tresses depends on your hair structure greatly.
Surprising Facts About Curls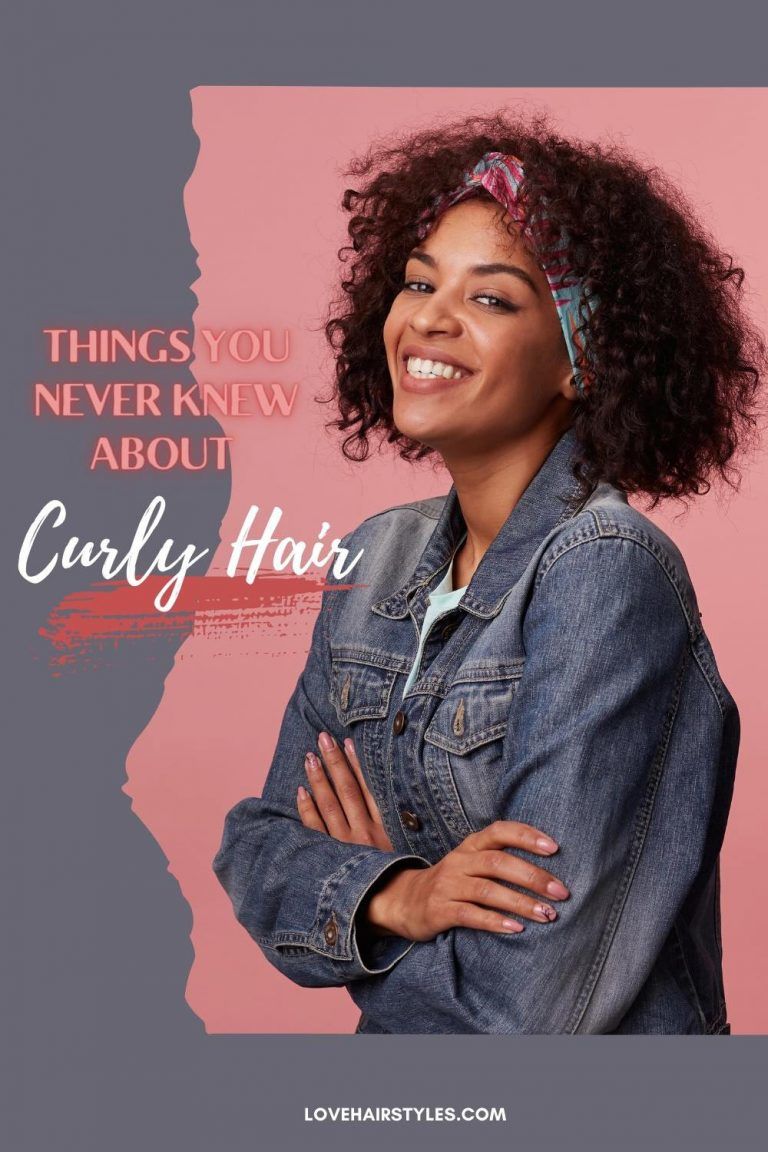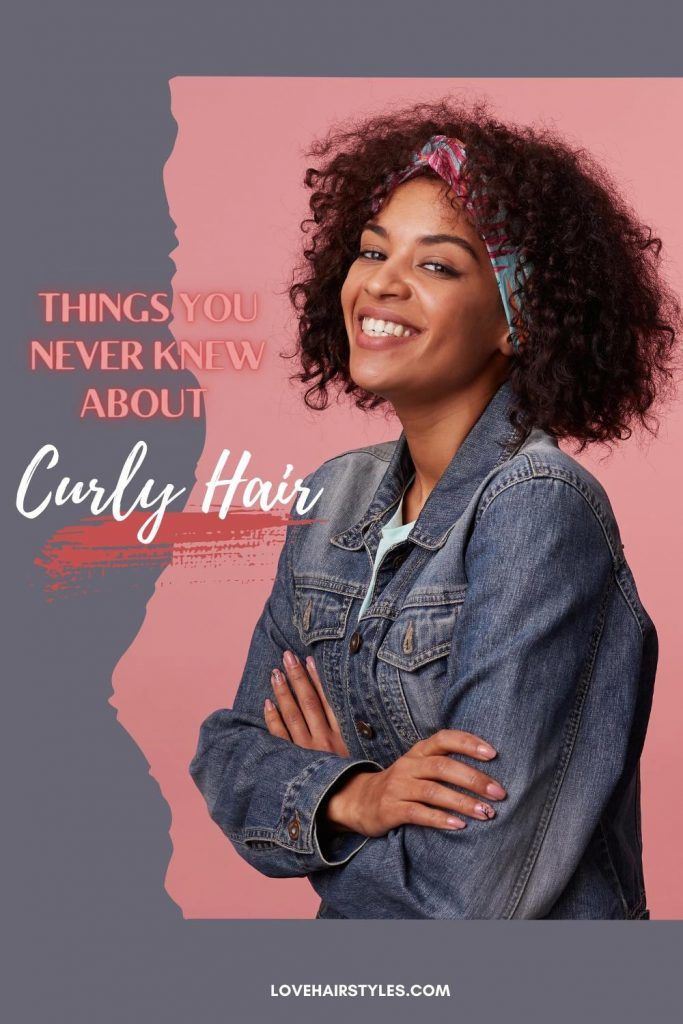 Credit photo: Shutterstock
You may think that there is nothing about curly hair that may surprise you but we are here to prove you wrong. Below, you will find several insights about curly locks that often slip out of our sight.
Fewer hairs. A curly person has fewer hairs on the head than people with other hair textures. As such, there are on average 100,000 hairs on a curly head, whereas the rest of hair types have around 120,000.

Less shampoo. You may have noticed that your scalp is not particularly oily and your locks do not get greasy as fast as straight hair. You may not know that there is a simple explanation for this, which follows from the above. Since you have fewer hairs, there are fewer hair follicles and sebaceous glands on your head. As they do not produce as much grease, keeping your mane fresh for longer, you do not have to frequently wash your hair.

More types of curls. Generally speaking, straight hair is just straight hair, whereas curls come in many shapes and patterns. Curly hair types can be roughly divided into three categories and each of them has several subcategories. Thus, there is the type 2 hair with its barely there and more noticeable waves, the type 3 hair, where the curl ranges from light to taut, and type 4 hair, which is very tight and coily.

Multiple types of curls. You can actually have more than one curl type on your head if you are curly haired.

It grows slowly. Well, this is not purely true. Curly hair grows as fast as straight, but since it forms a curl, it takes your locks longer to reach the desired length than with straight hair.

Different phases of growth. Your hair does not grow at the same time all over your head. Around 10% stay in the phase of resting while the remaining 90% keep growing.

It shrinks. Remember what we said about the reasons why curly hair seems to grow more slowly than straight? For the same reason, it may noticeably shrink. Wavy hair shrinks by 5%, curly hair shrinks by 30% while coily hair shrinks by as much as 75%.
Most Effective Expert Advice For Curly Locks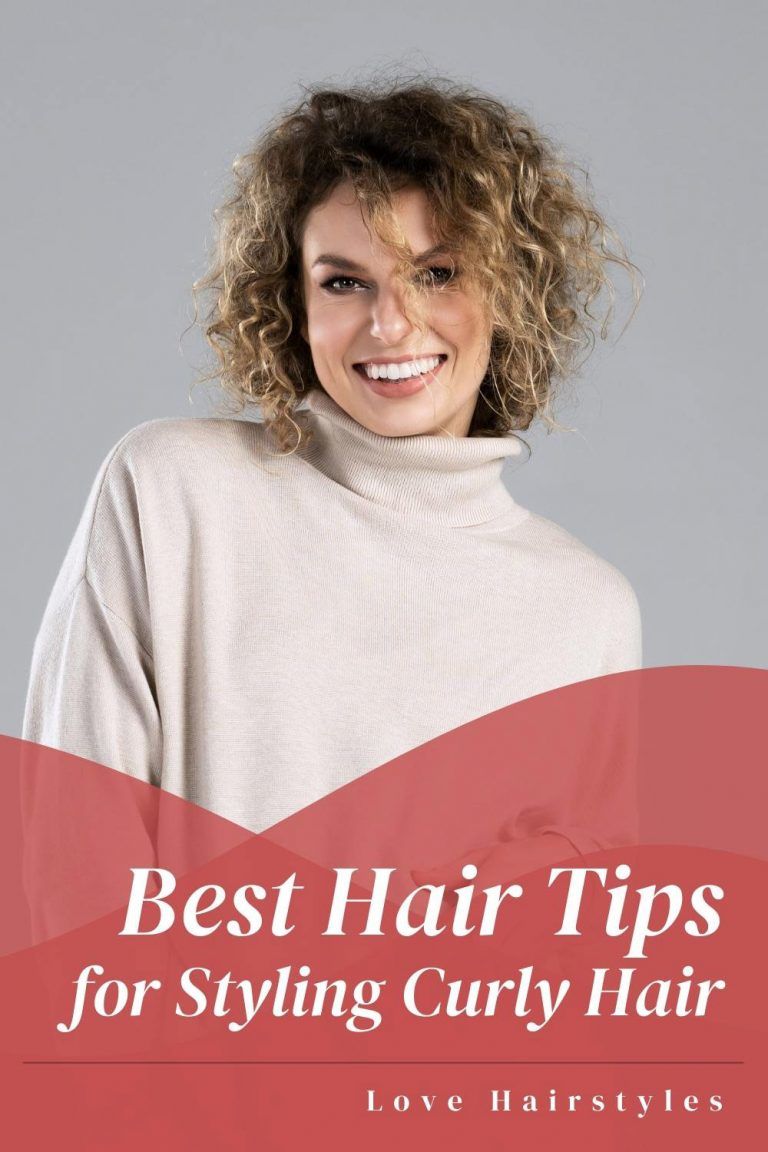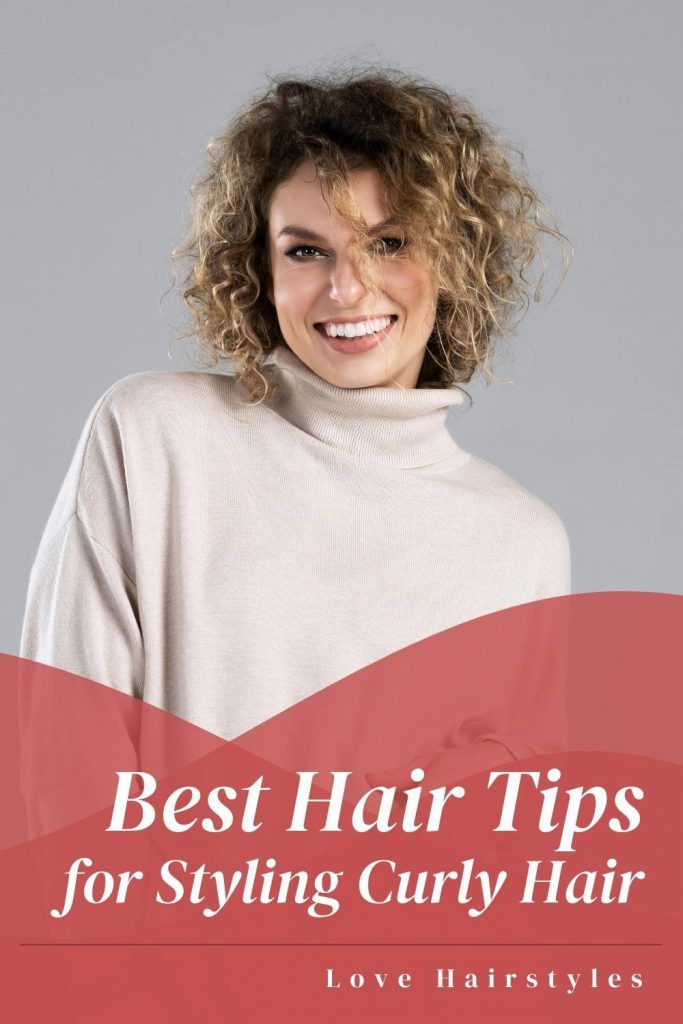 Credit photo: Shutterstock
A curly mane is a blessing if you use the right approach to treating it. So, follow these tips and your curls will always look their best:
Find out what curl pattern and hair porosity you have and adjust your routine to it.

When detangling your hair, start from the ends and gradually work your way up toward the top.

Brush your locks for several minutes before bed to spread your natural oils across the strands.

Mix several styling and hair care products, which is known as cocktailing, to achieve the desired styling result.

Keep the hair hydrated with a moisturizing leave in product and deep condition your locks with a hair mask weekly.

Apply natural oils, such as amla, neem, argan, coconut, jojoba and olive, to your scalp to keep it nourished.

Steer clear of products containing parabens, sulfates and silicons, as they are harmful to your hair type and opt for natural hair products instead.

Blow dry your locks with a diffuser attachment for added body.

Wrap your hair with a microfiber towel rather than a terry one after showering.

Use the pineapple hair technique or the Curly Girl Method to prevent frizziness.

Employ a curling wand to keep your curls more defined.

Avoid using hot tools, but when you do use them, make sure they are ceramic. Also, apply a heat protectant beforehand.

Apply the styling product to your hands first and then only to the locks.

Trim your curls regularly so that the ends are not split.

Choose the haircut that suits your curl type and flatters your face shape.
What Is The Right Way To Cut Curly Hair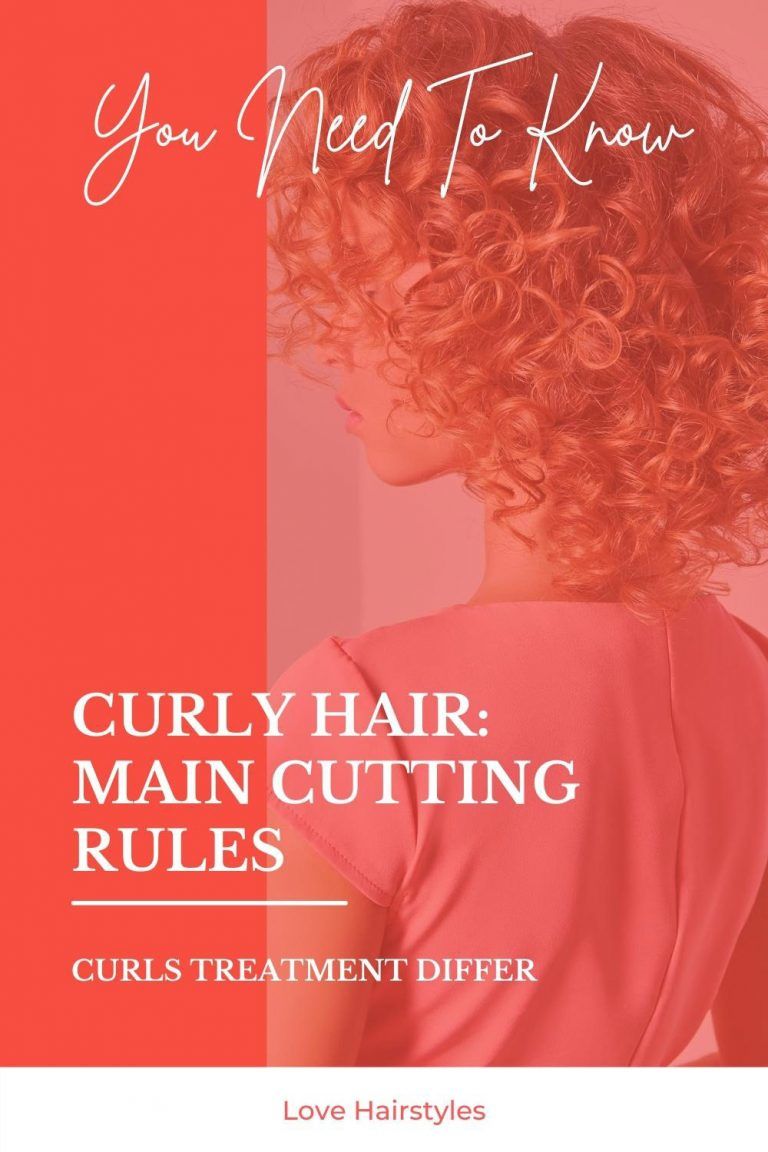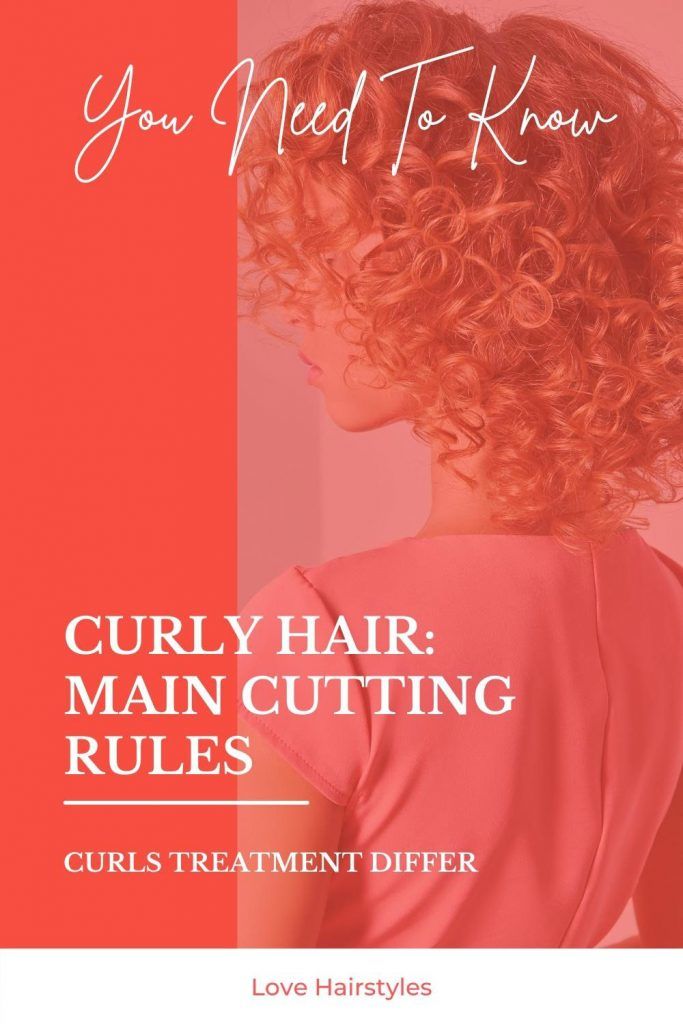 Credit photo: Shutterstock
Like we said, you cannot cut curly hair in the same way you would cut straight locks. So that you know the main rules for curly hair cutting, we have put them together below:
Wash your hair before cutting so it is clean and product free.

Do not cut curly tresses when they are still wet. Wait until they are fully dry.

Comb your curls to remove any knots and tangles before the cut.

So that the haircut comes out even, the hair should be divided in its middle, not side parted.

Avoid layering and texturizing your hair if you want to achieve an all out even look.

Use the circle hair cutting technique, blending the strands with different curl patterns seamlessly for a voluminous look of the cut.

Avoid pulling on your locks when cutting them.

Cut your hair only with professional sheers and never use razors on it.
The Most Flattering Curly Haircuts You Can Never Go Wrong With
It comes as no surprise that there are plenty of haircuts for curly hair so everyone will be able to pick out the look that works for them best. To provide you with a dose of inspiration, we have collected the most beautiful curly haircuts for any taste and preference.
Shoulder Cut
Shoulder length is considered one of the best length options for curled hair. It accentuates your facial features beautifully while not overpowering the whole look. Besides, a shoulder cut is not very difficult to maintain.
Credit photo: @rodrigovizu
i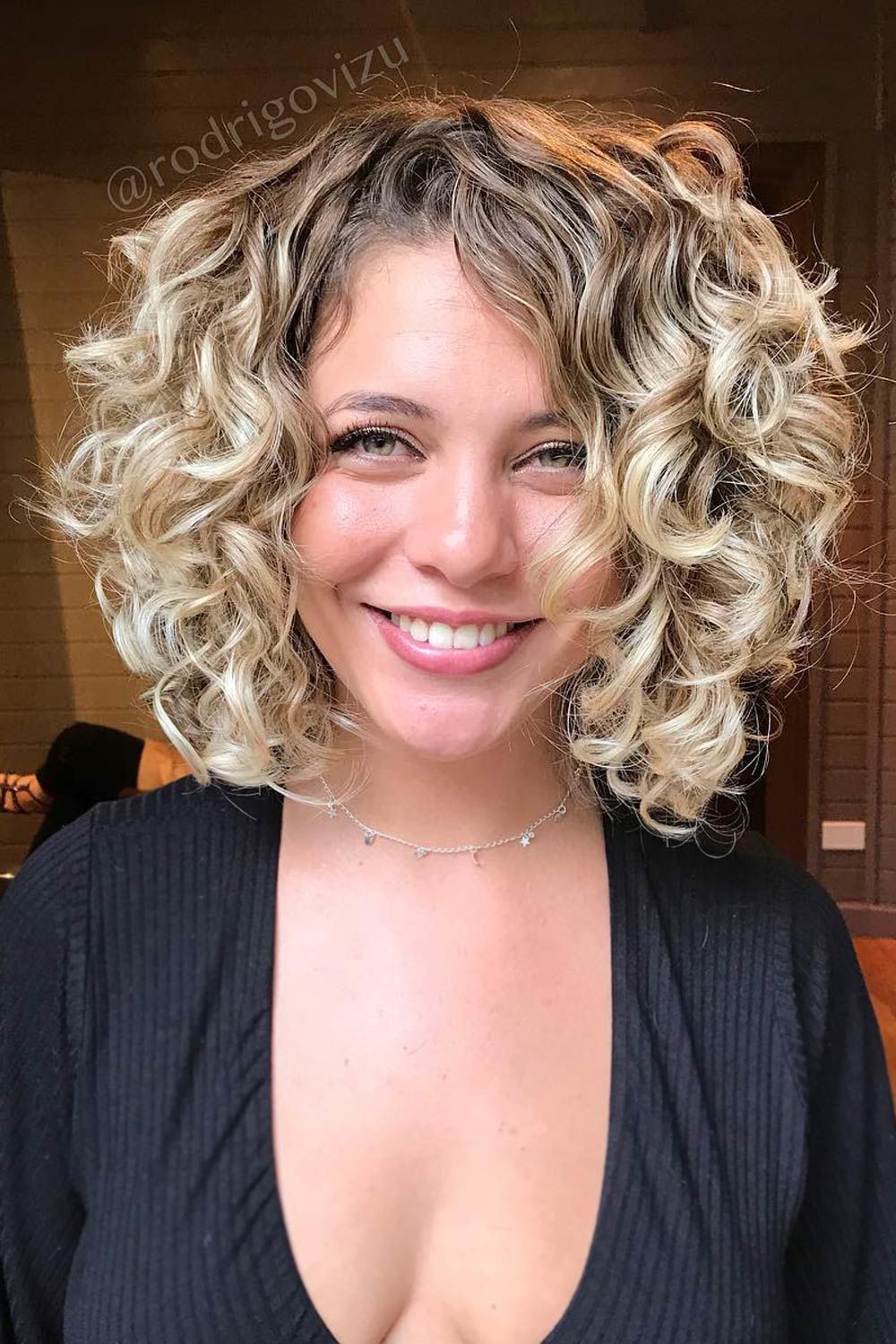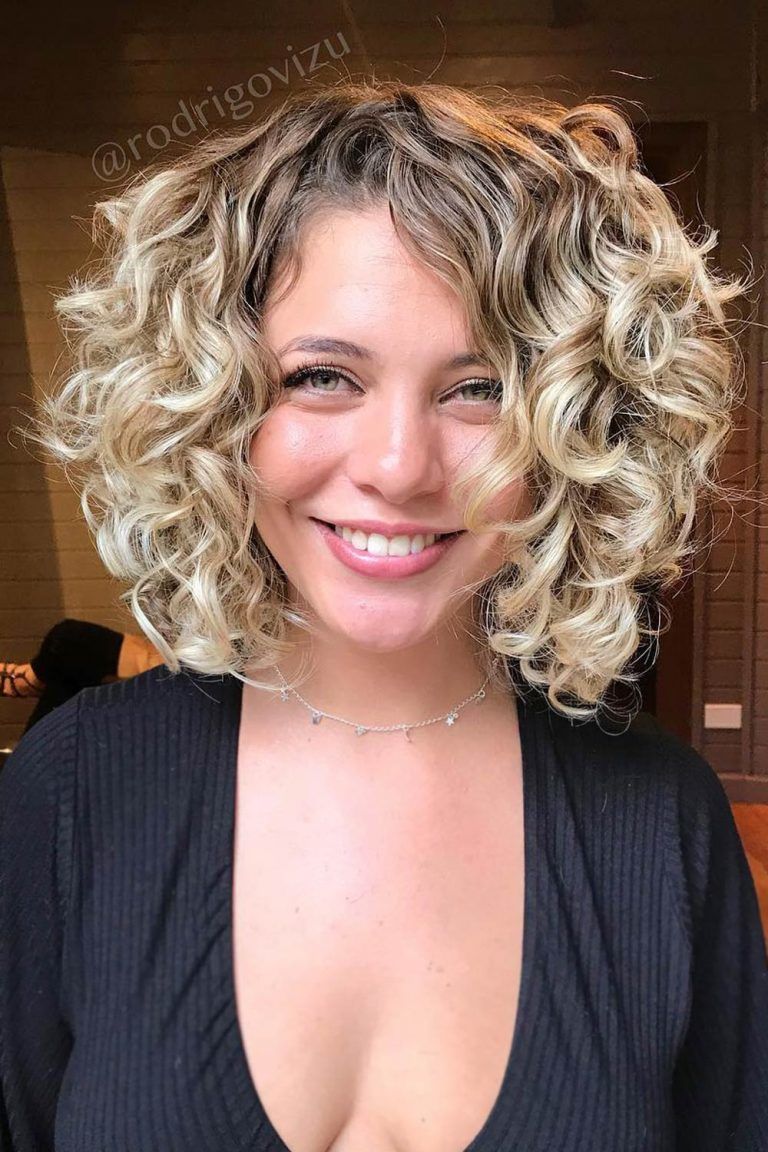 Credit photo: @nubiarezo
i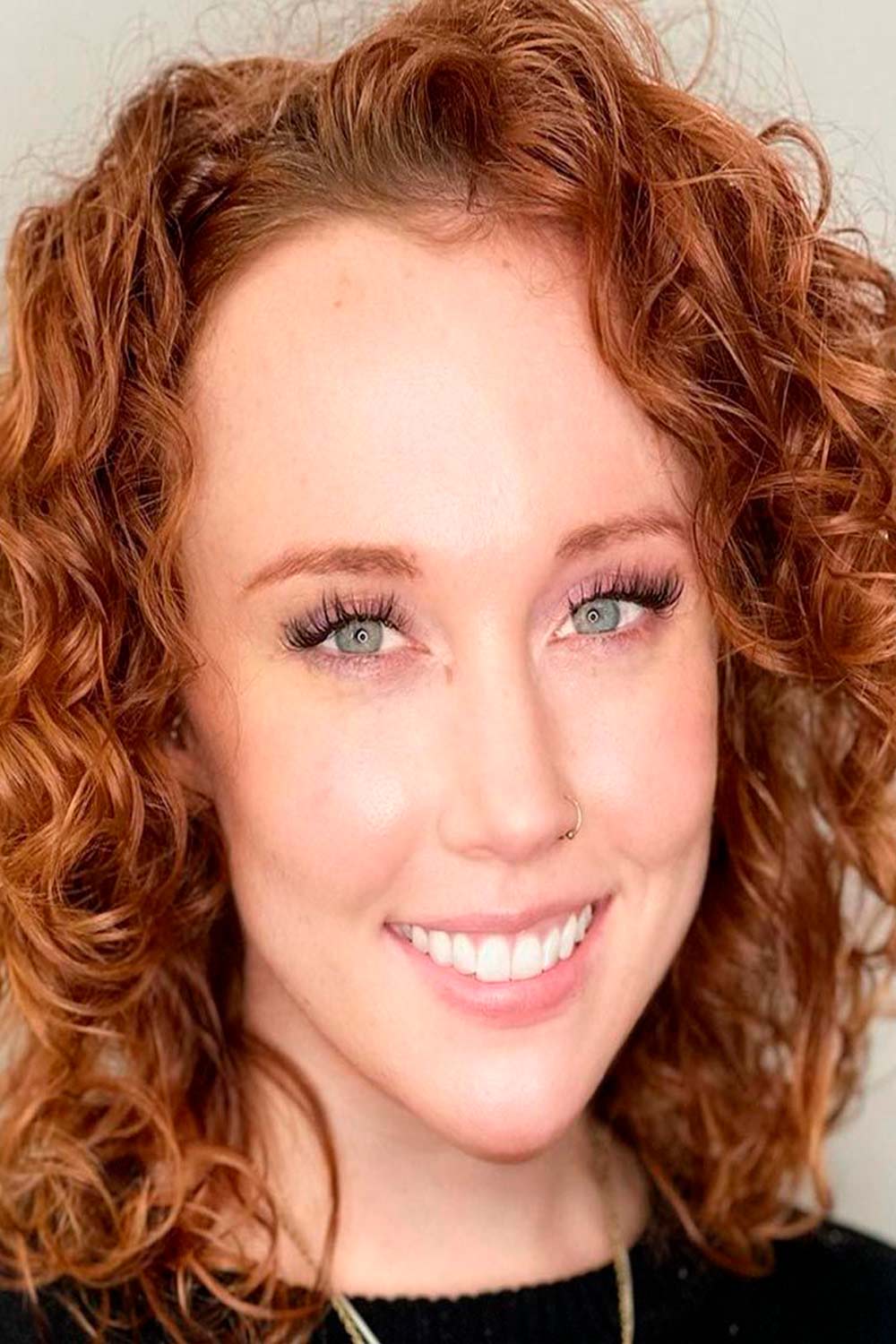 Credit photo: @stylemargaret
i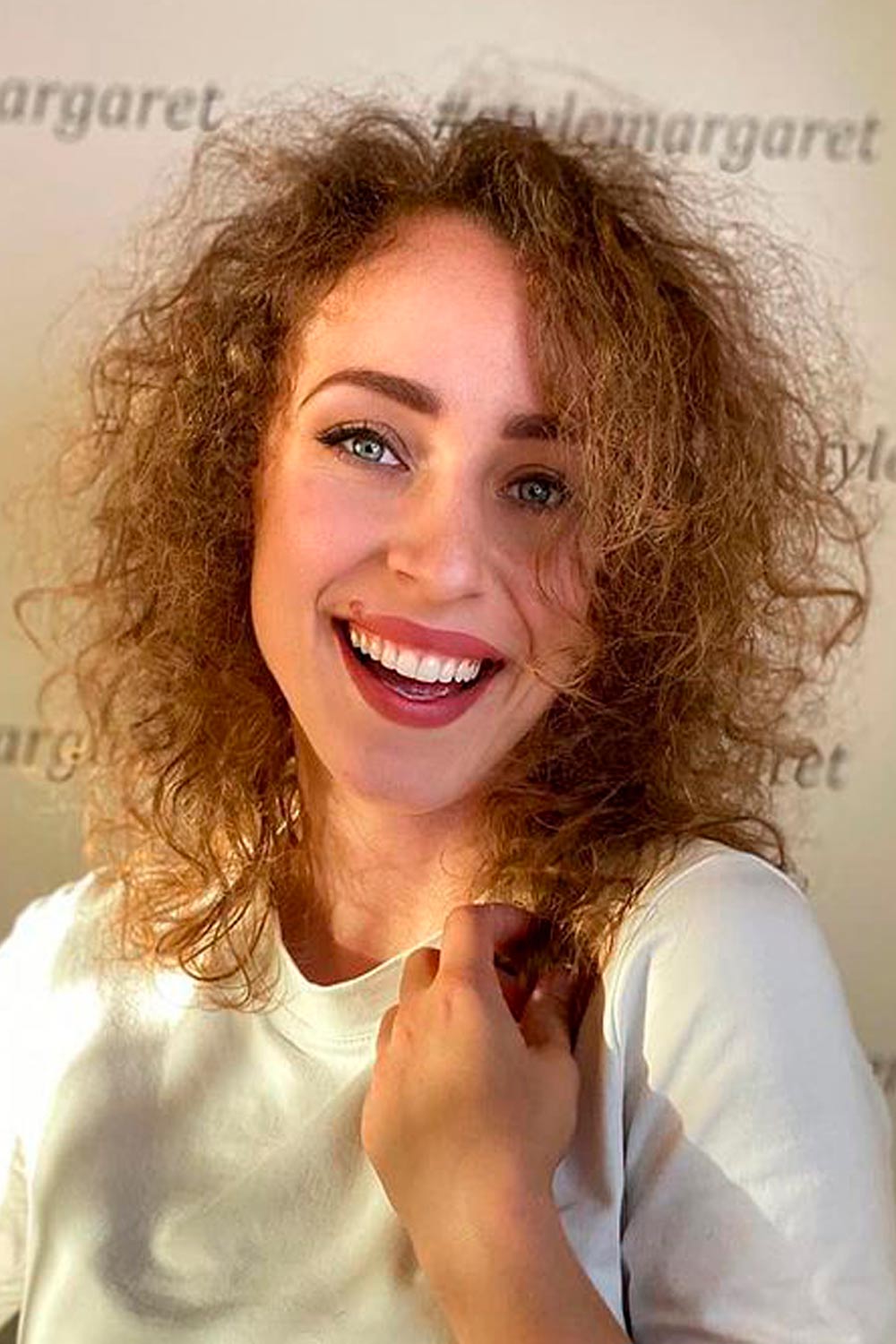 Credit photo: @vanessashairaddiction
i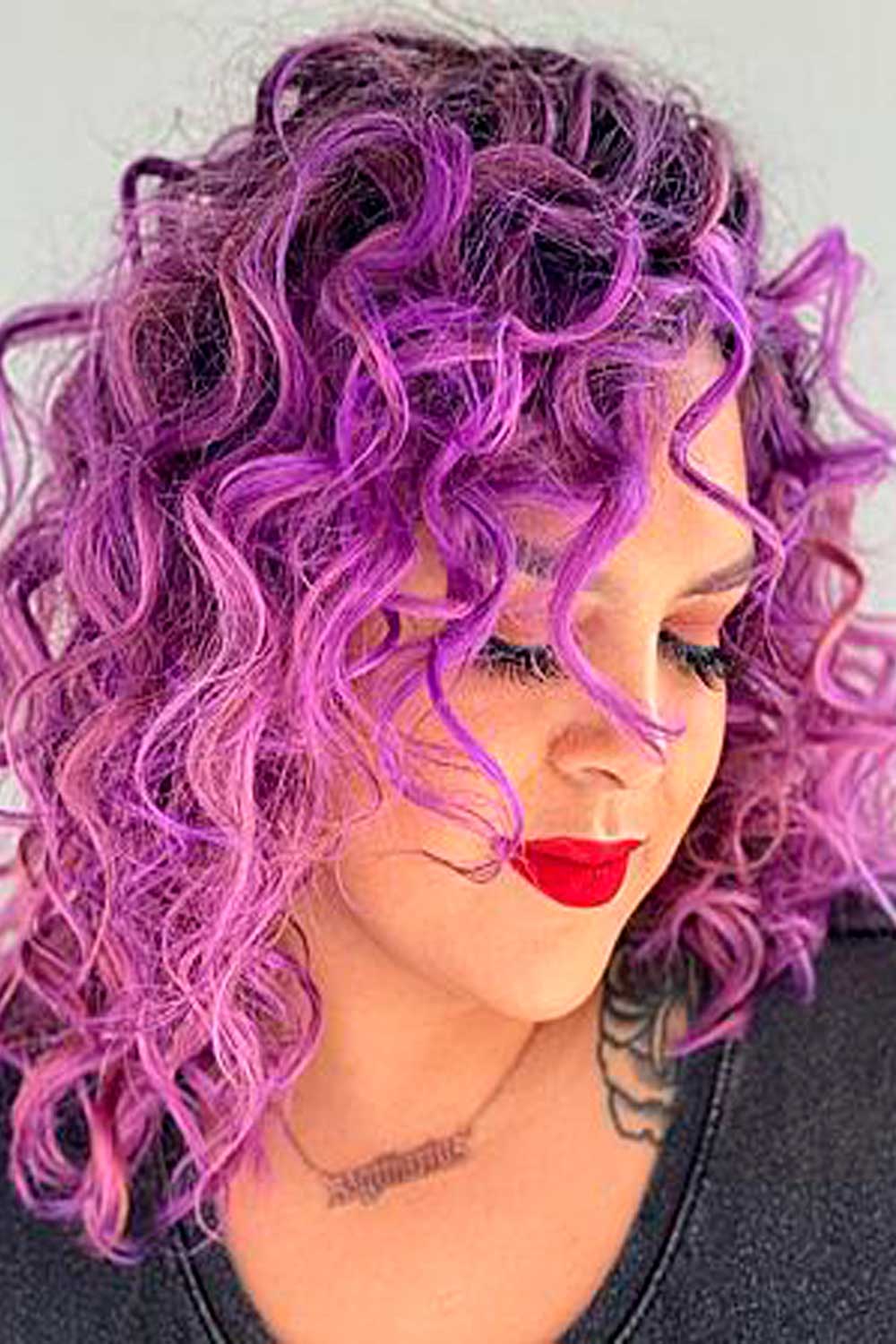 /
Layered Curls
Curly hair does not automatically mean voluminous. Sometimes, your curls may lack body and texture and that is when the right haircut comes into play. Layering is key when you want to create an ample look of your mane. Layered curly hair is also easier to style and needs less drying time. If you want to take your layered curls to a whole new level, then ask your hairstylist for a Deva cut.
Credit photo: @rodrigovizu
i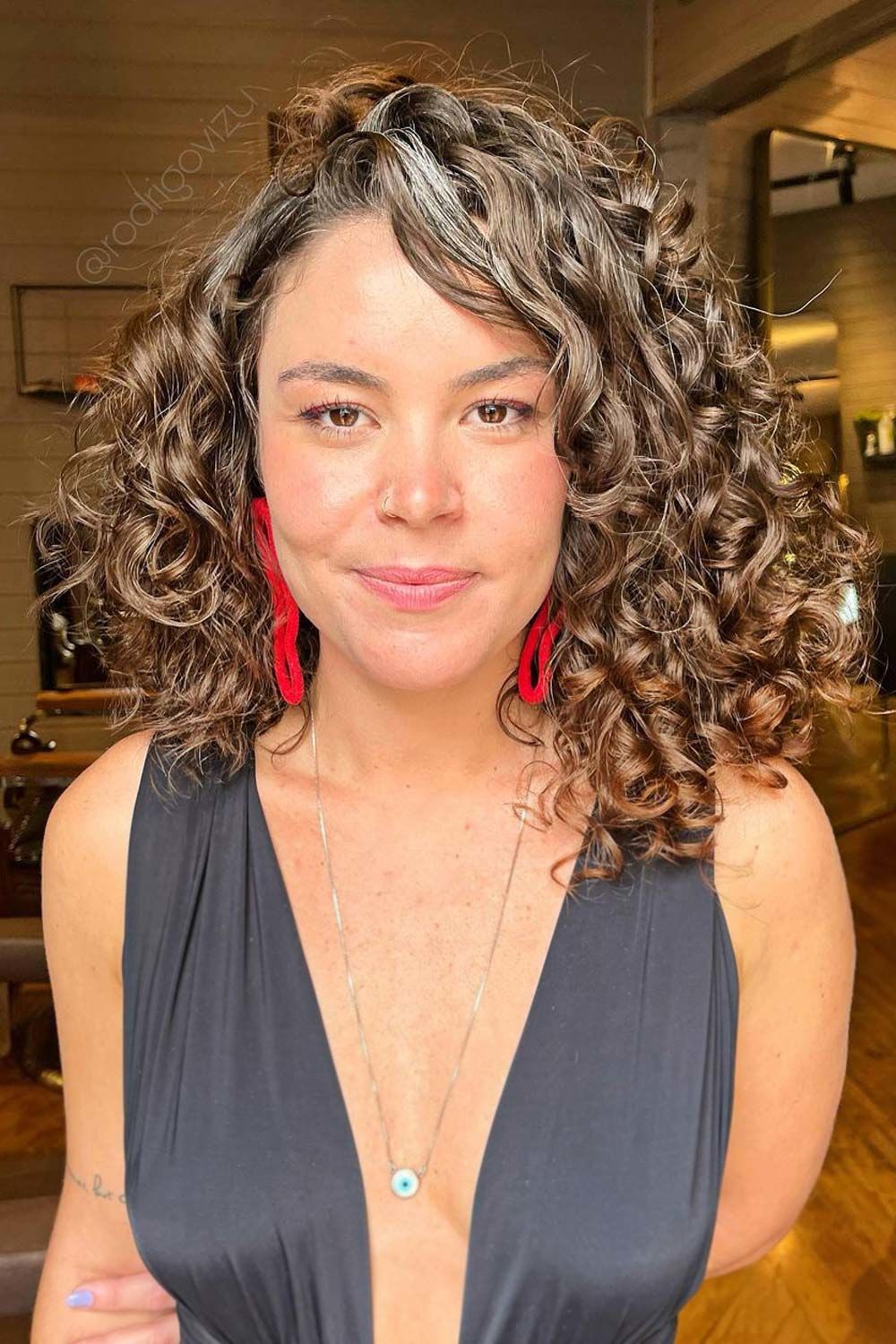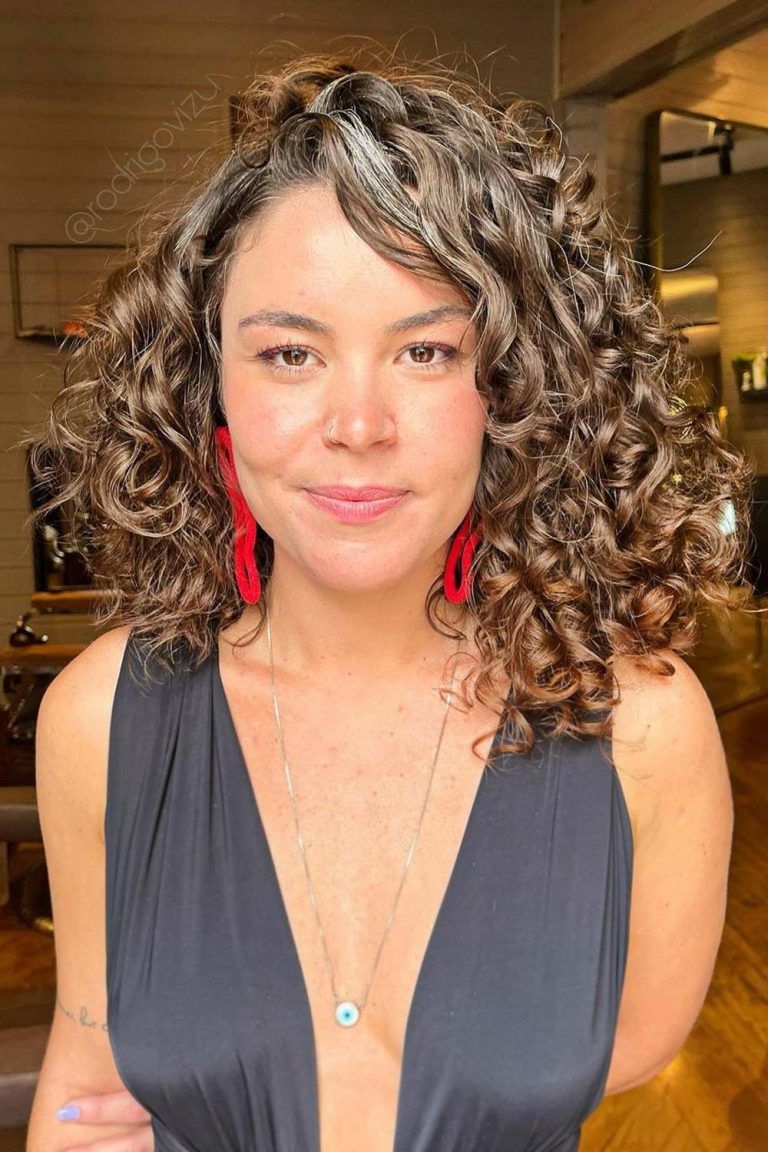 Credit photo: @rodrigovizu
i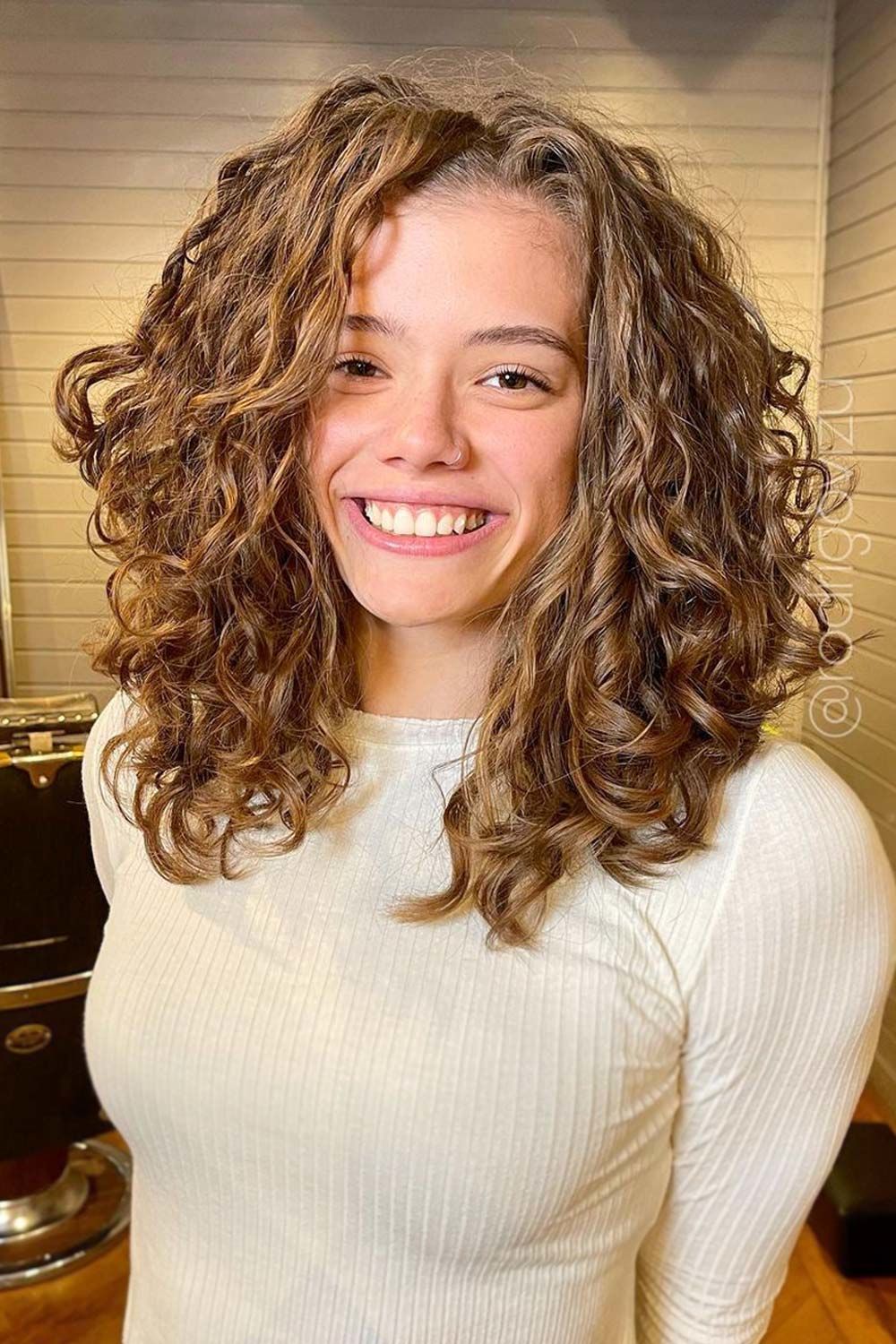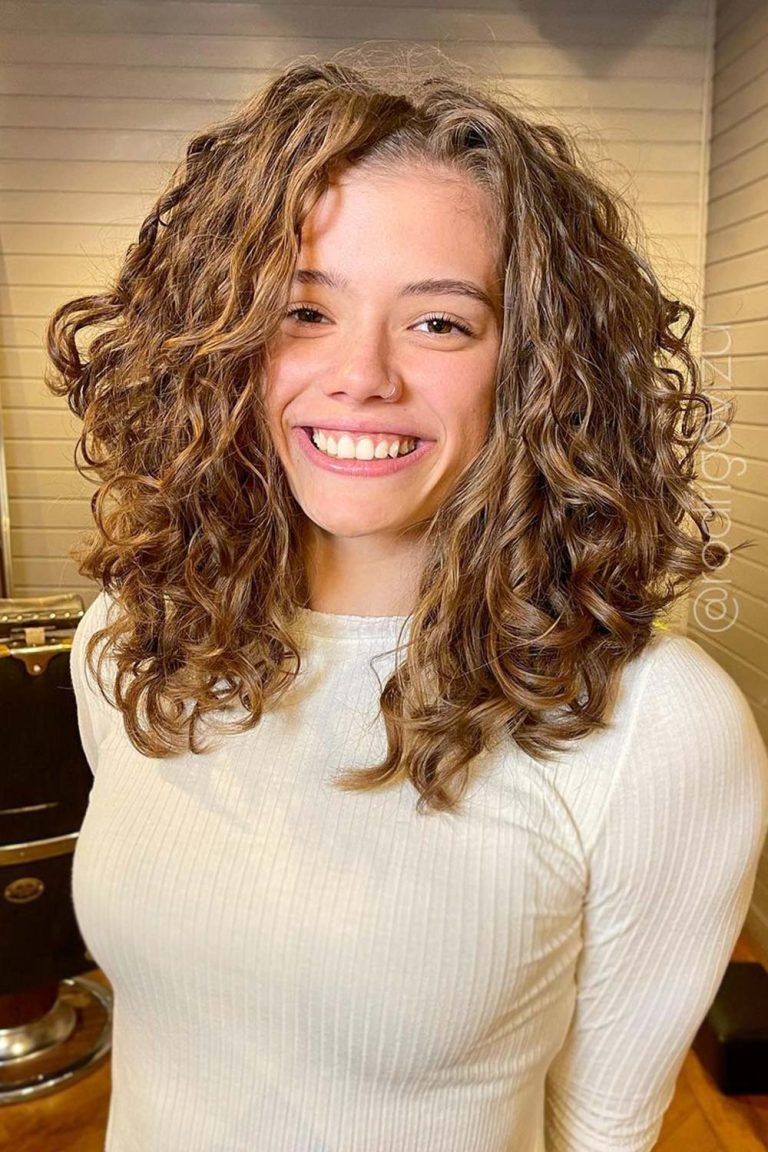 /
Bob Cut
One of the most common myths about curly hair is that you cannot wear a bob. Curly bobs are actually pretty popular and not for nothing. Your natural hair texture gives the haircut an intricate twist, which is unlikely to achieve with any other hair type.
Credit photo: @nubiarezo
i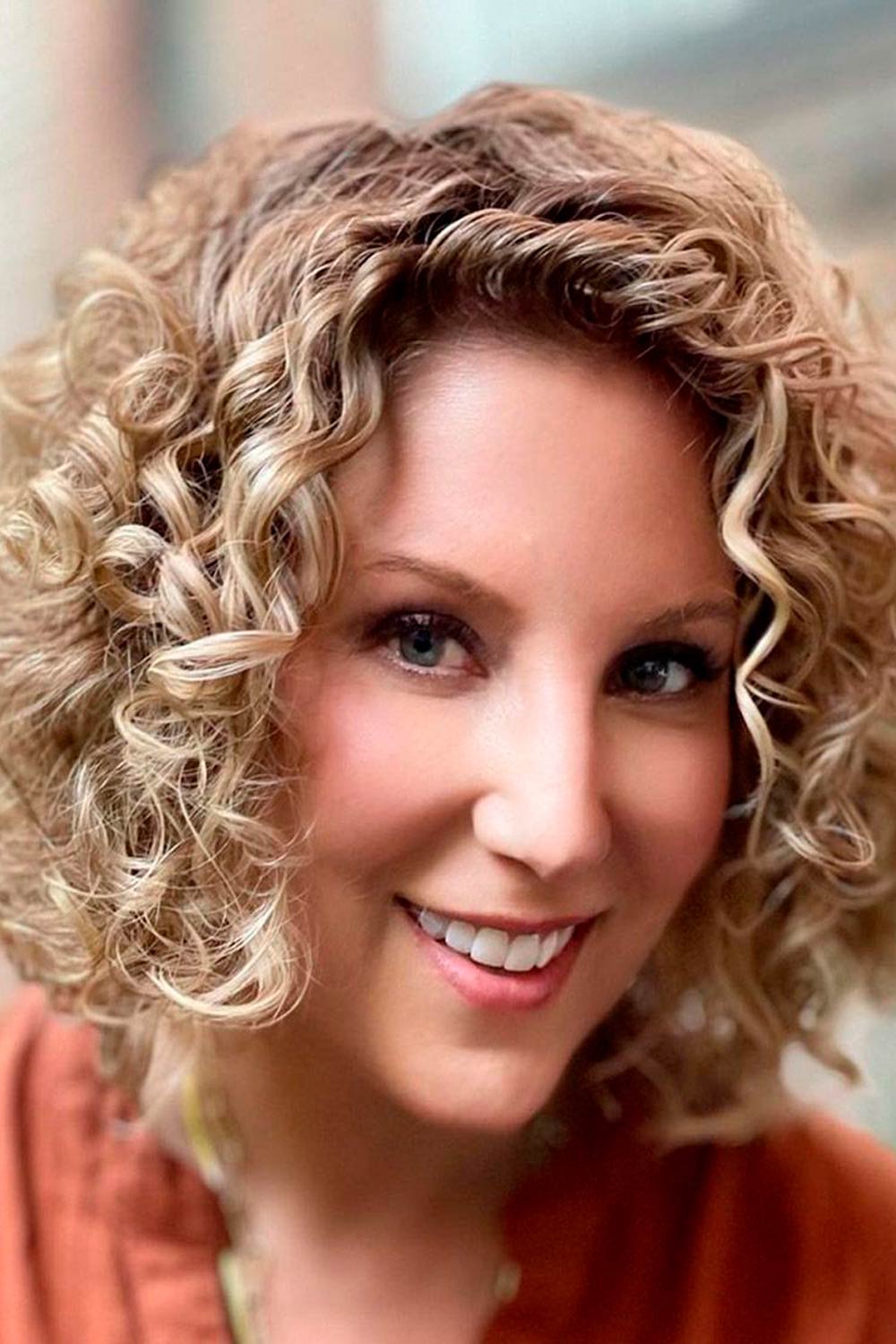 Credit photo: @rodrigovizu
i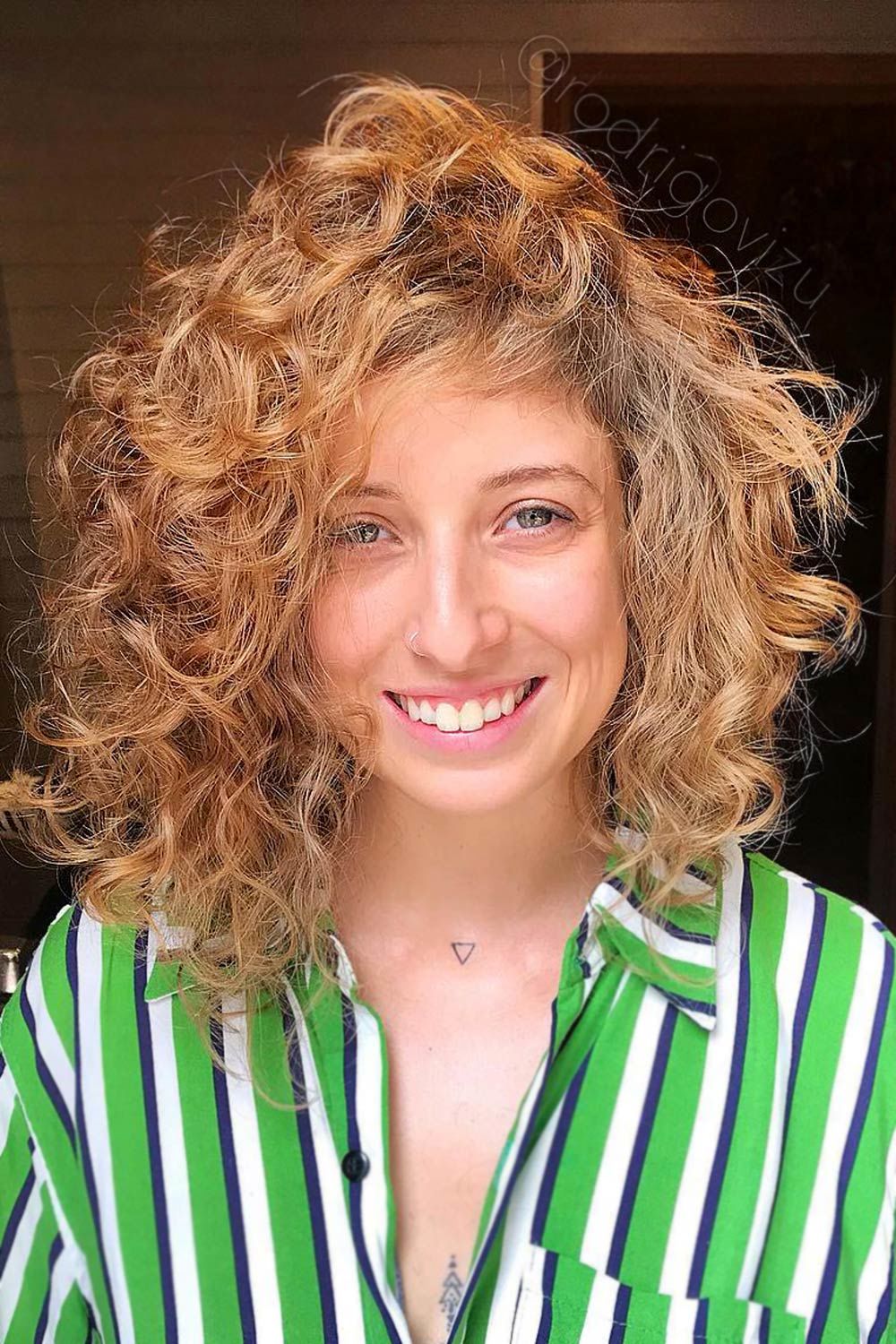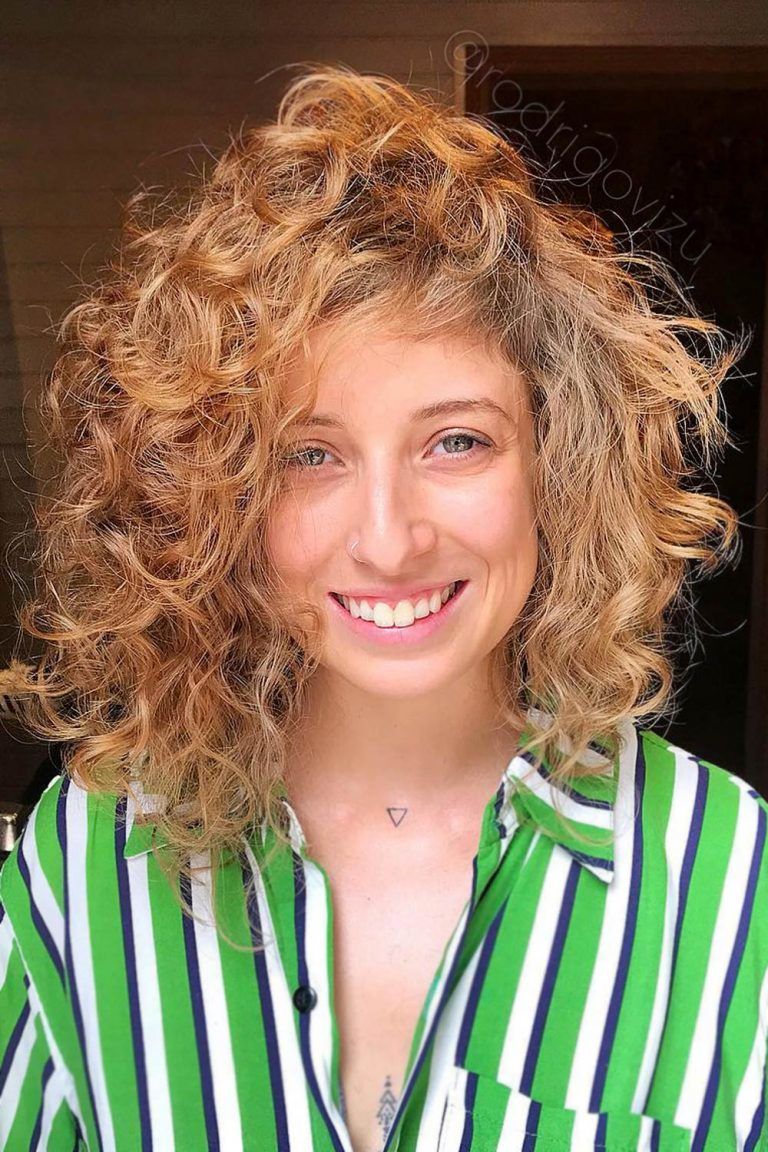 Credit photo: @stylemargaret
i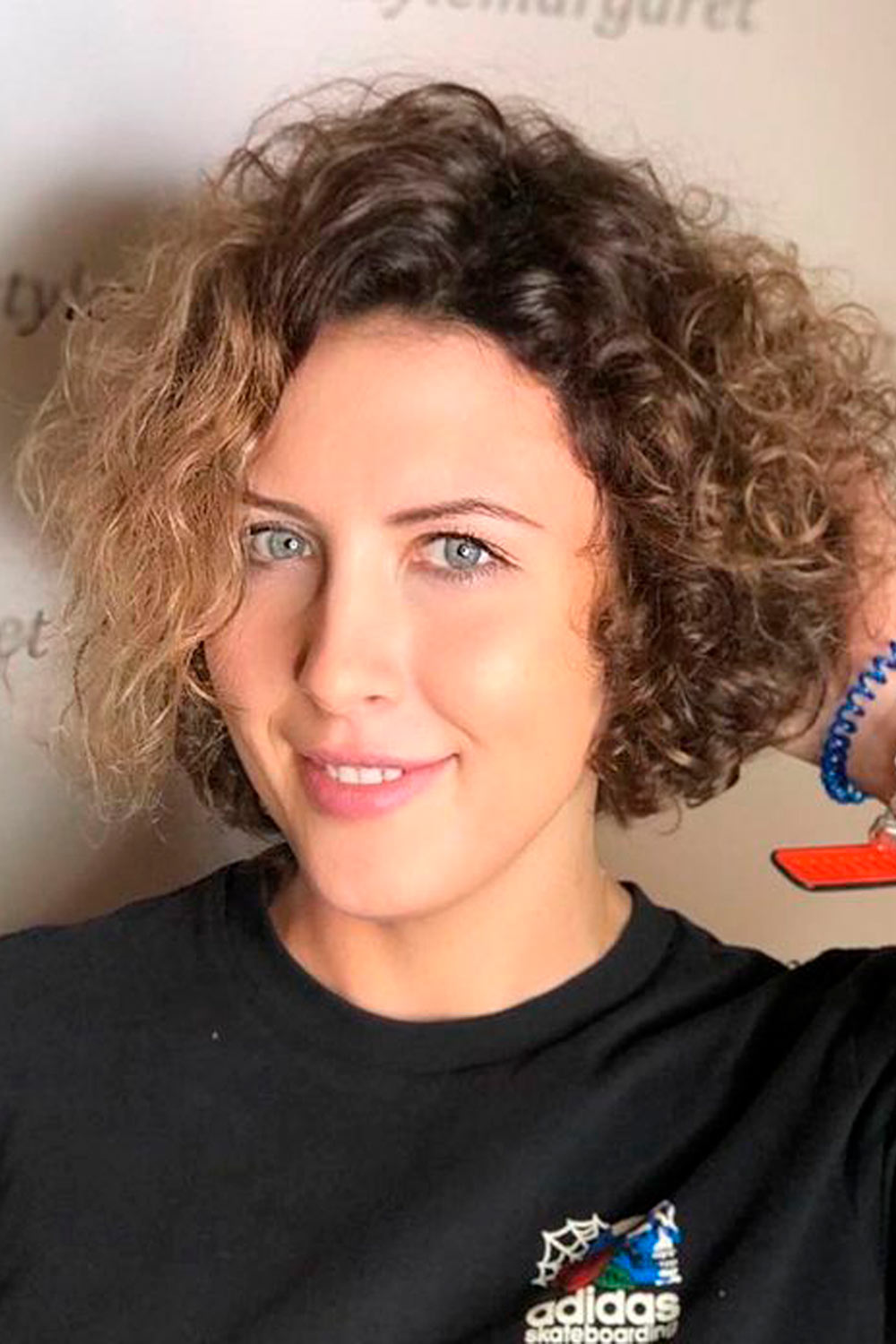 /
Long Curls With Fringes
A fringe is a great way to bring a welcome change into your long curly hairstyle without sacrificing the length. What is more, it helps you to balance out your facial features and adds a stylish touch to your overall look.
Credit photo: @nubiarezo
i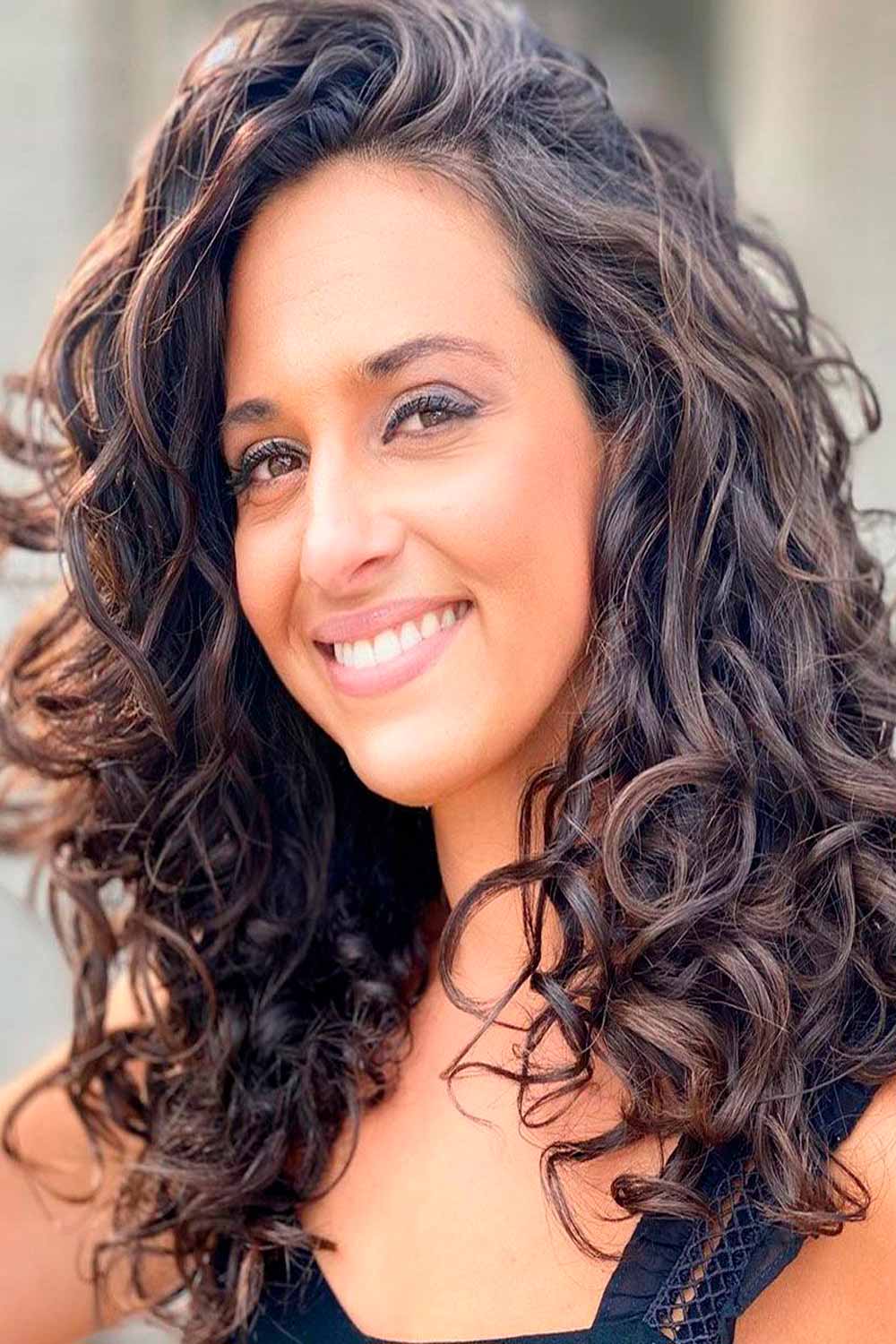 Credit photo: @rodrigovizu
i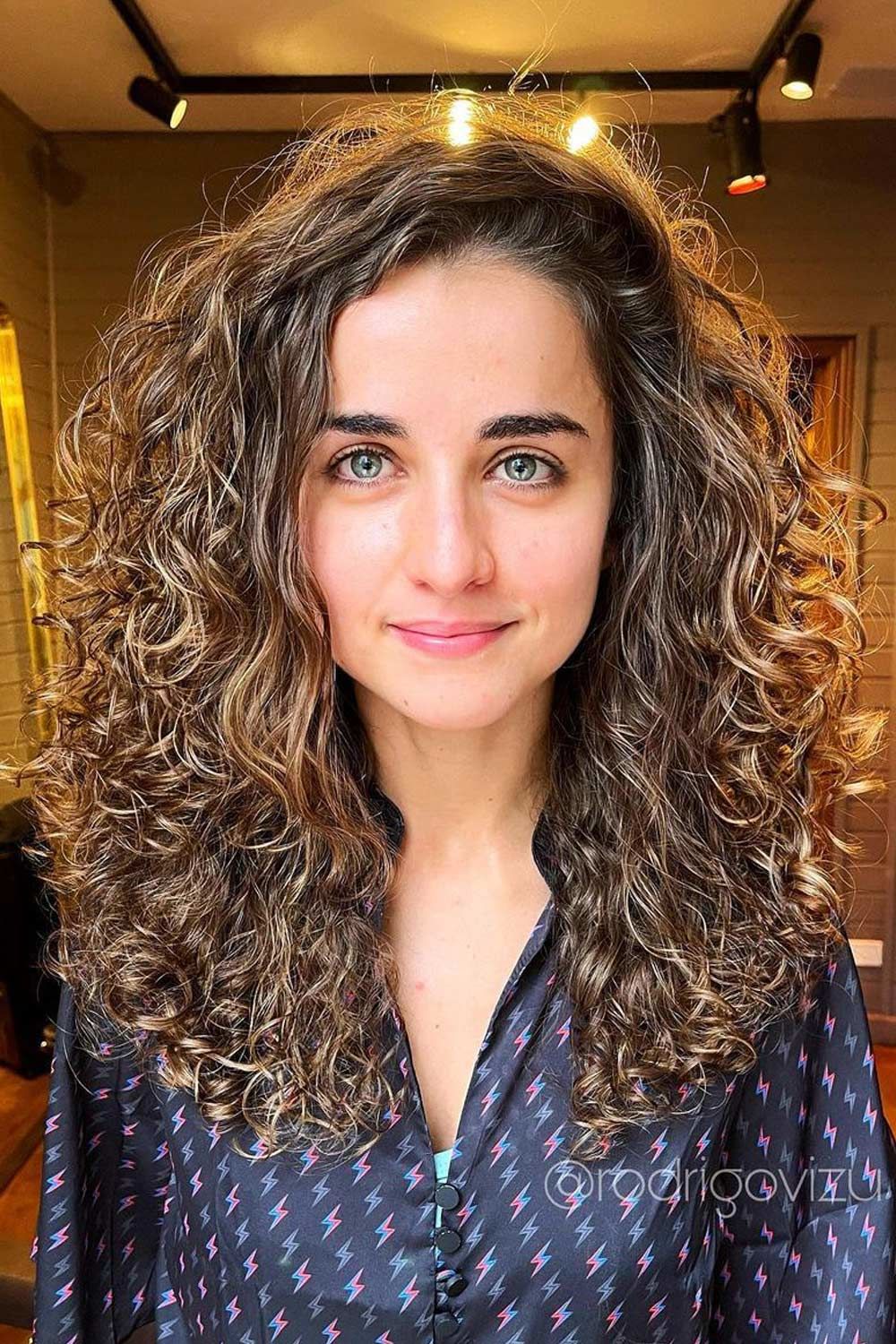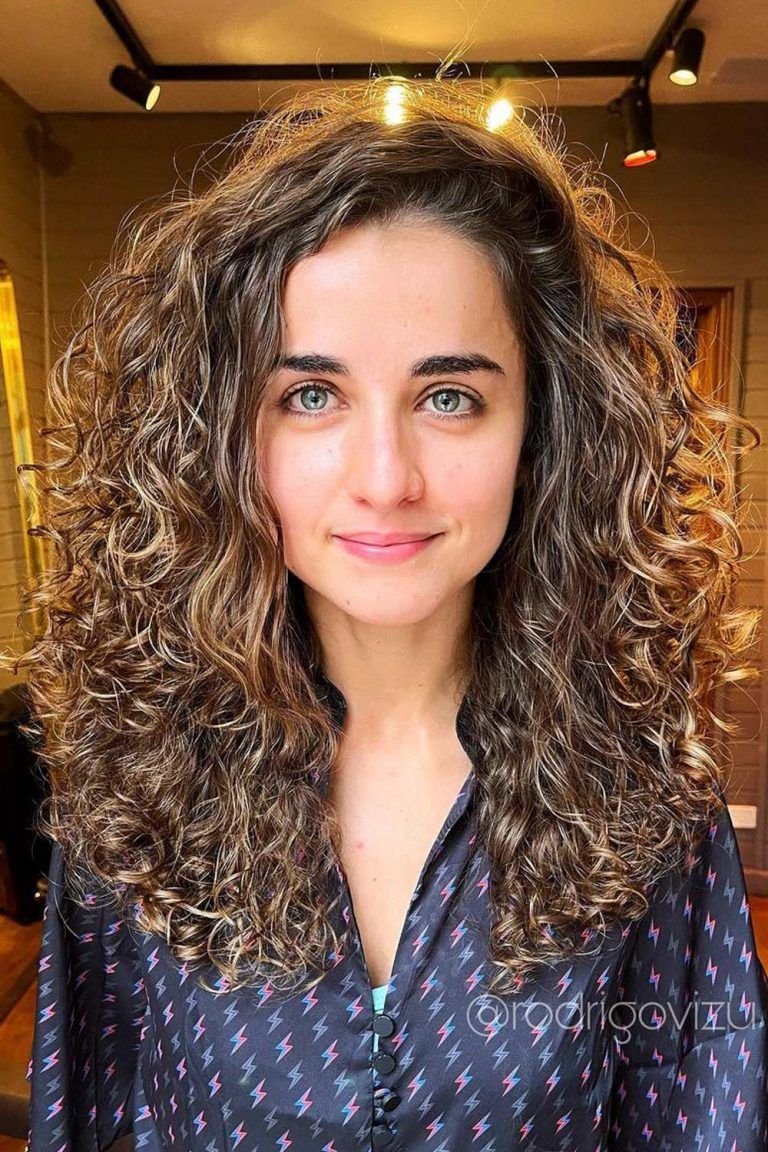 /
Medium Cut With Bangs
When you cannot decide between a short and long curly hair cut, a mid length cut is your way to go. Yet, for a perfect face framing effect, you may want to add bangs to the front. Do not make them overly thick, though, as it may drag your face down.
Credit photo: @nubiarezo
i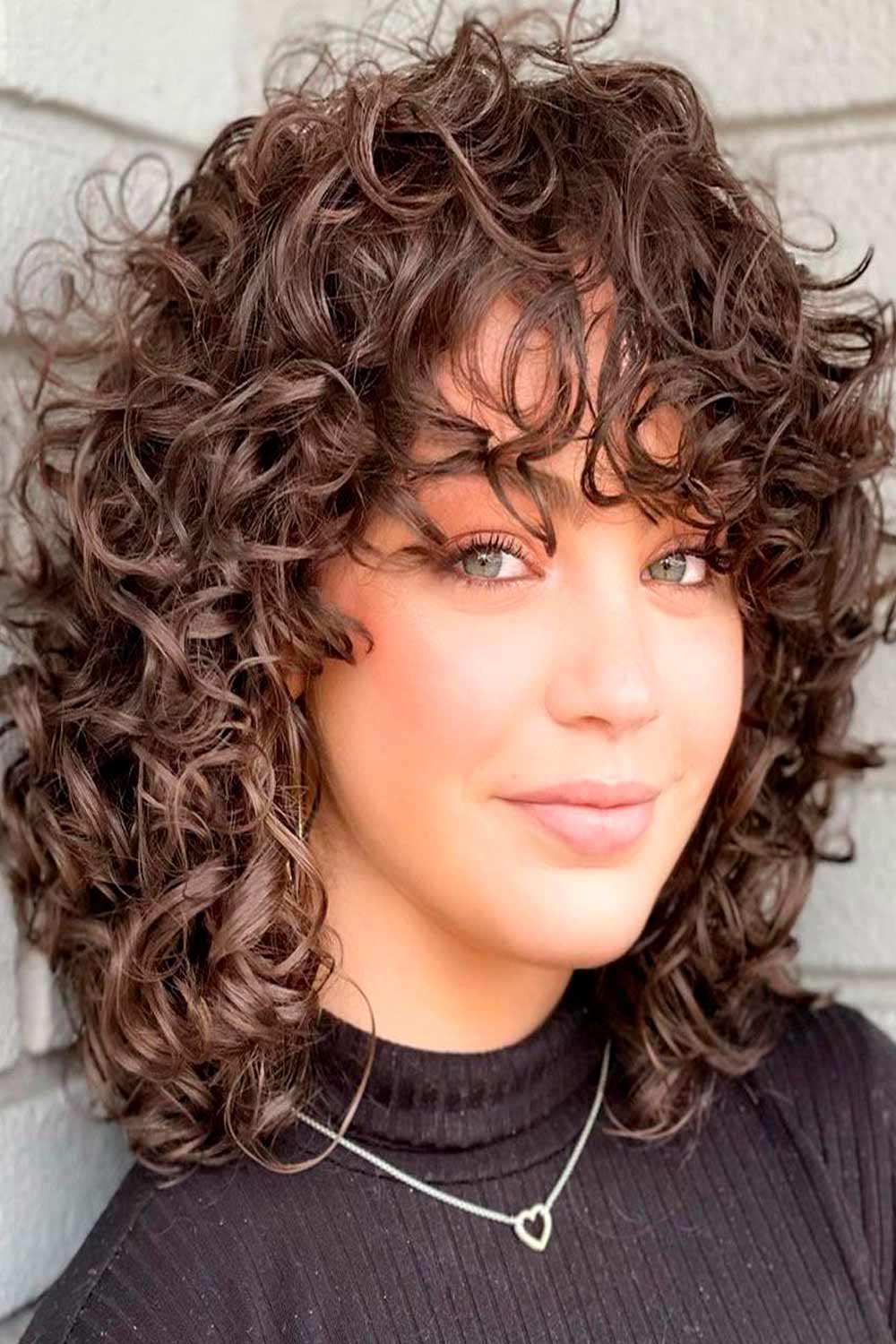 Credit photo: @nubiarezo
i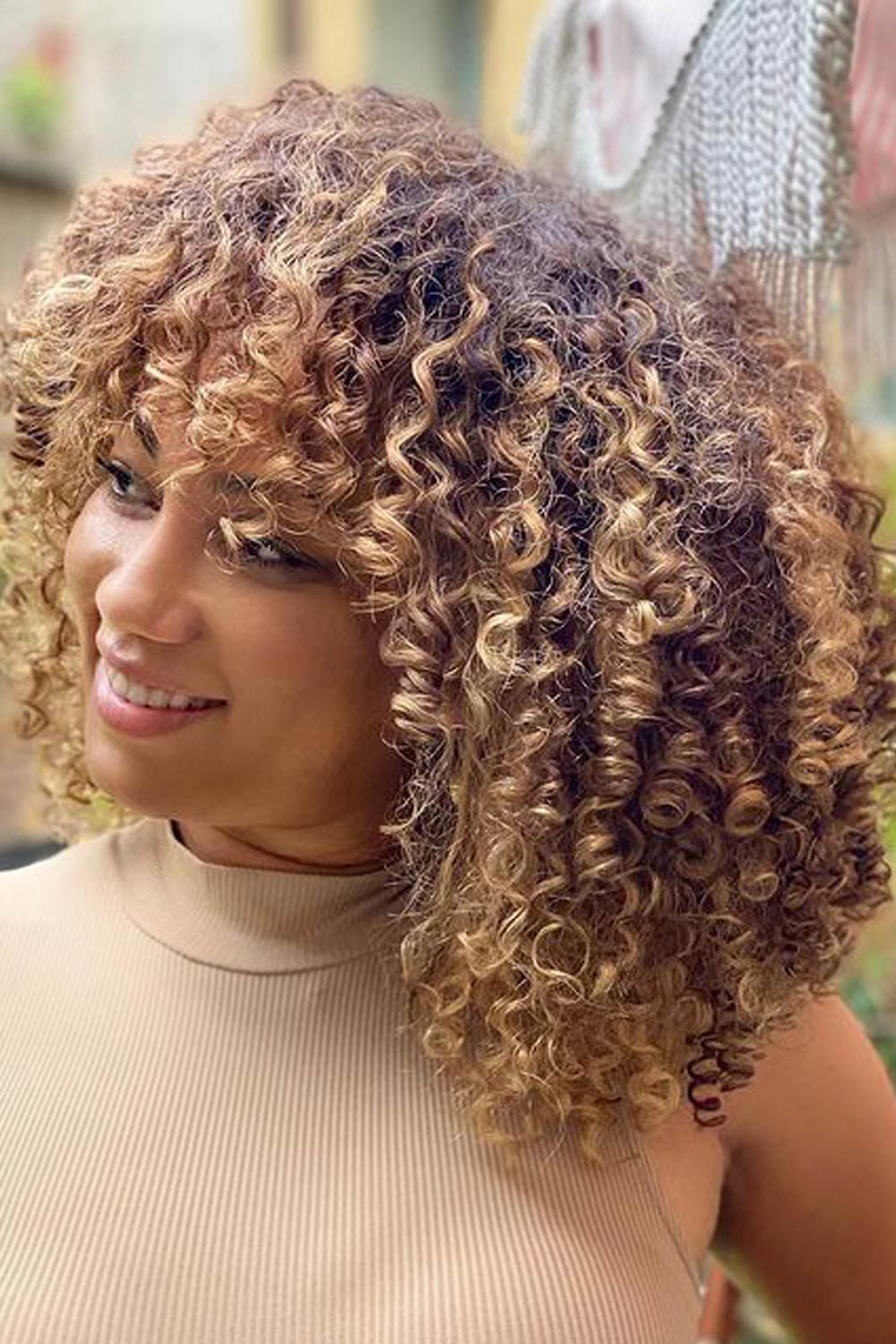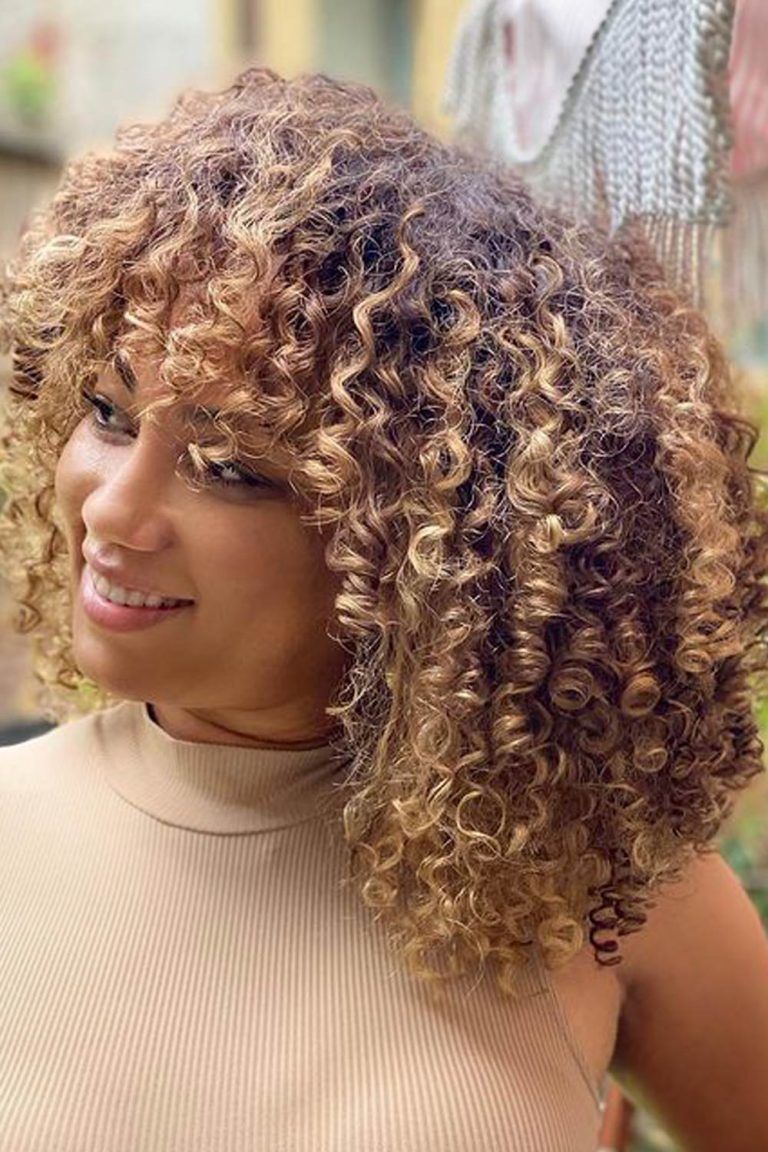 Credit photo: @vanessashairaddiction
i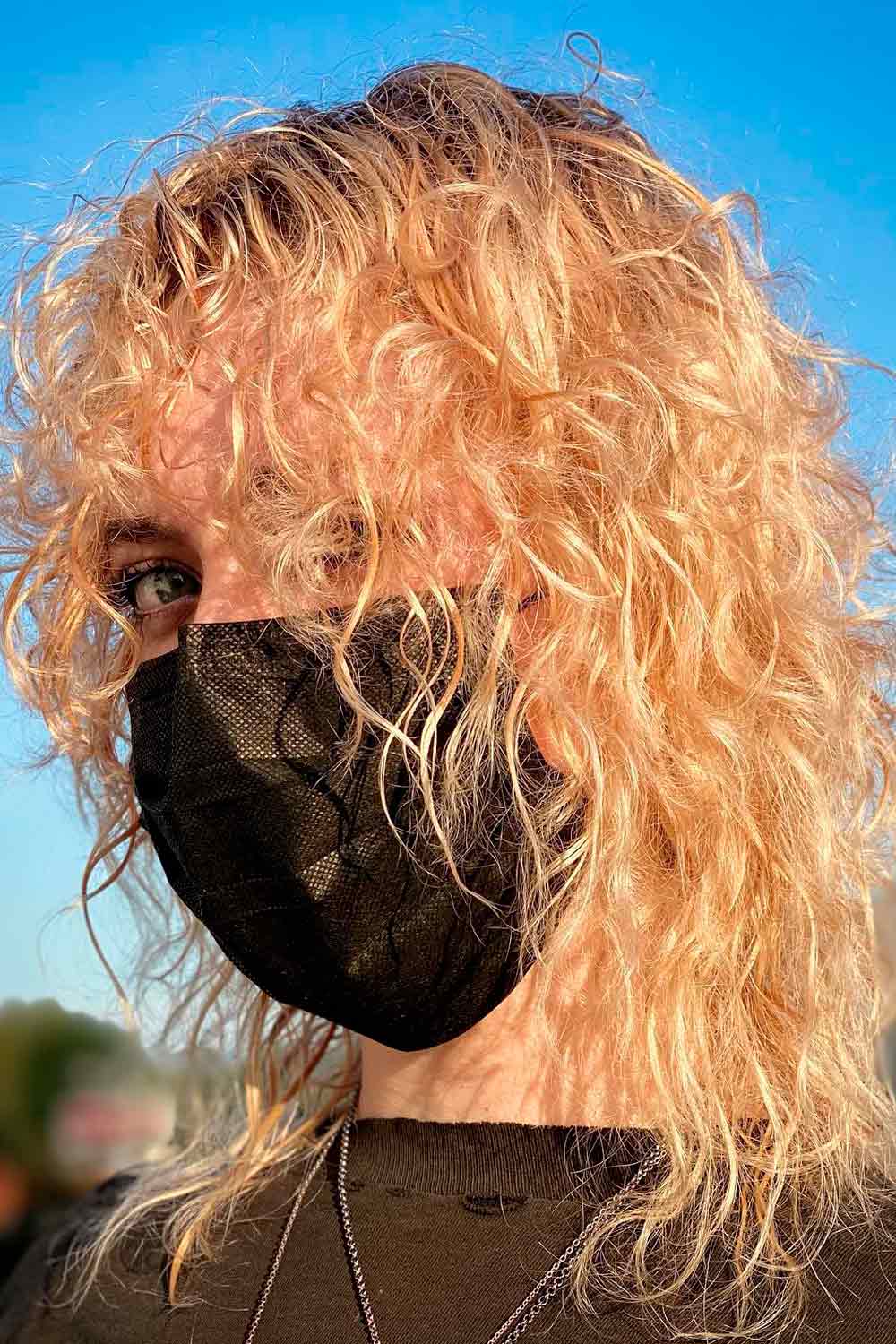 Credit photo: @isaac4mayor
i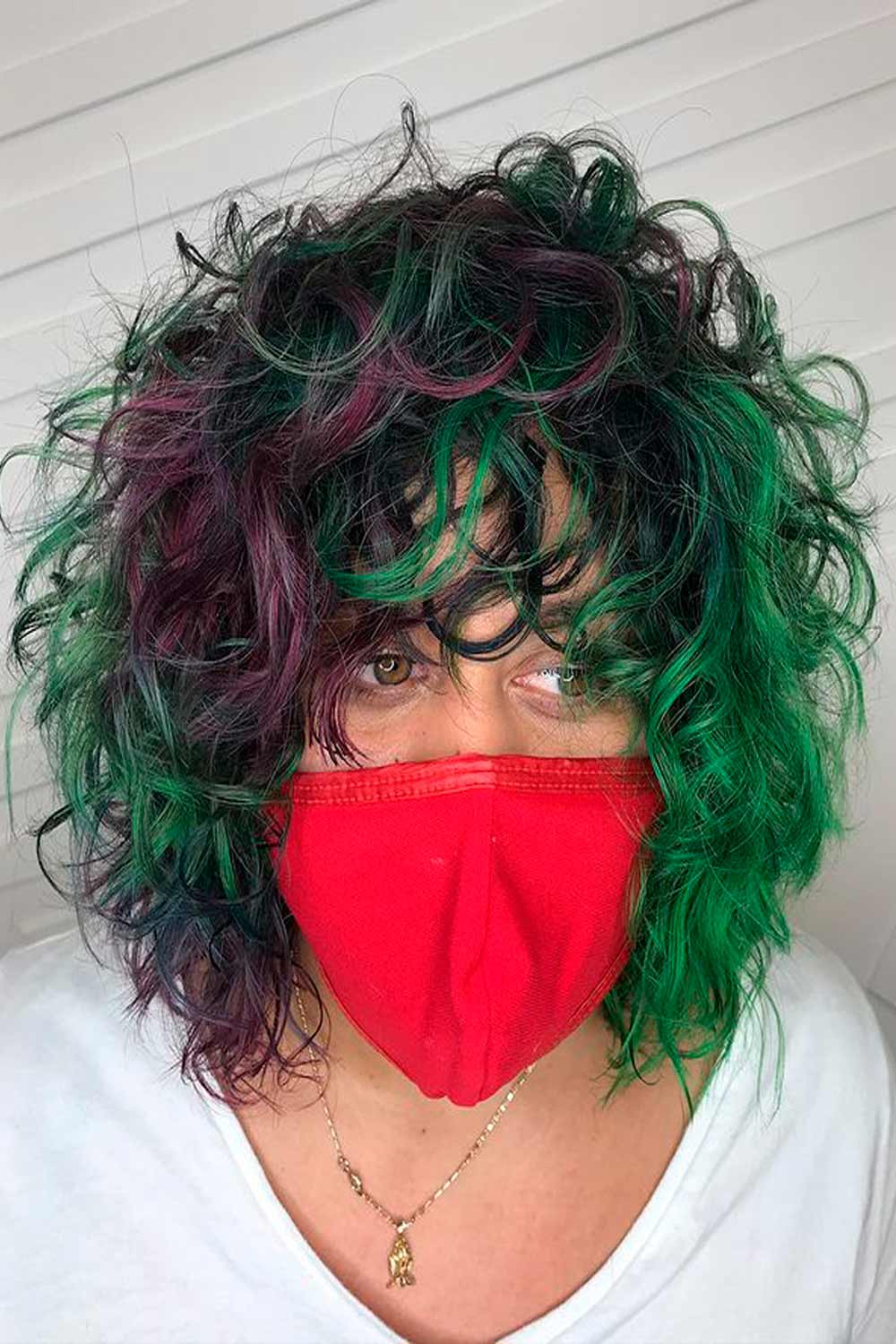 /
Short Cut With Bangs
Many women with curly manes dream about sporting stylish bangs, but the stereotypes may be pretty challenging to contradict. Thus, in fear of wearing a headband for the next few months, modern ladies ignore the passionate calling of curly bangs. We are here to help you make the right choice and go for those bangs finally. The truth is that framing fringe goes perfectly with shortly cut manes that wave naturally. Let your curls align the way they form, and you will create the best look you could have ever hoped for.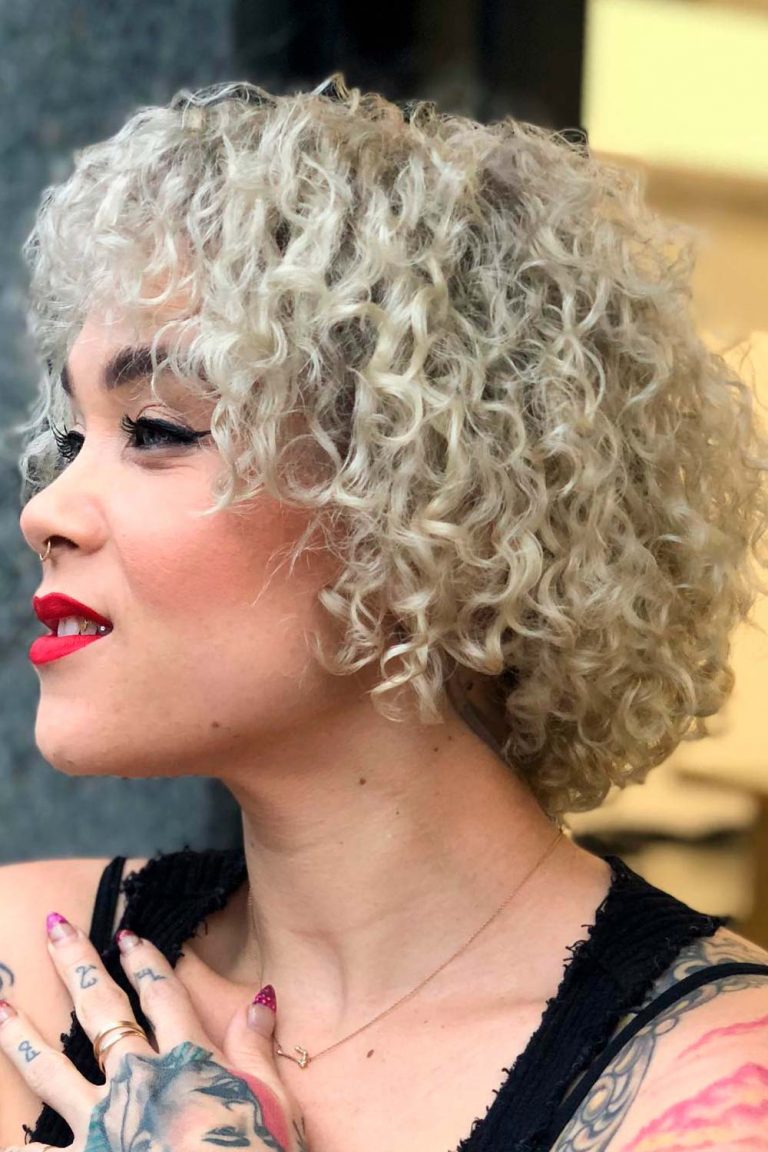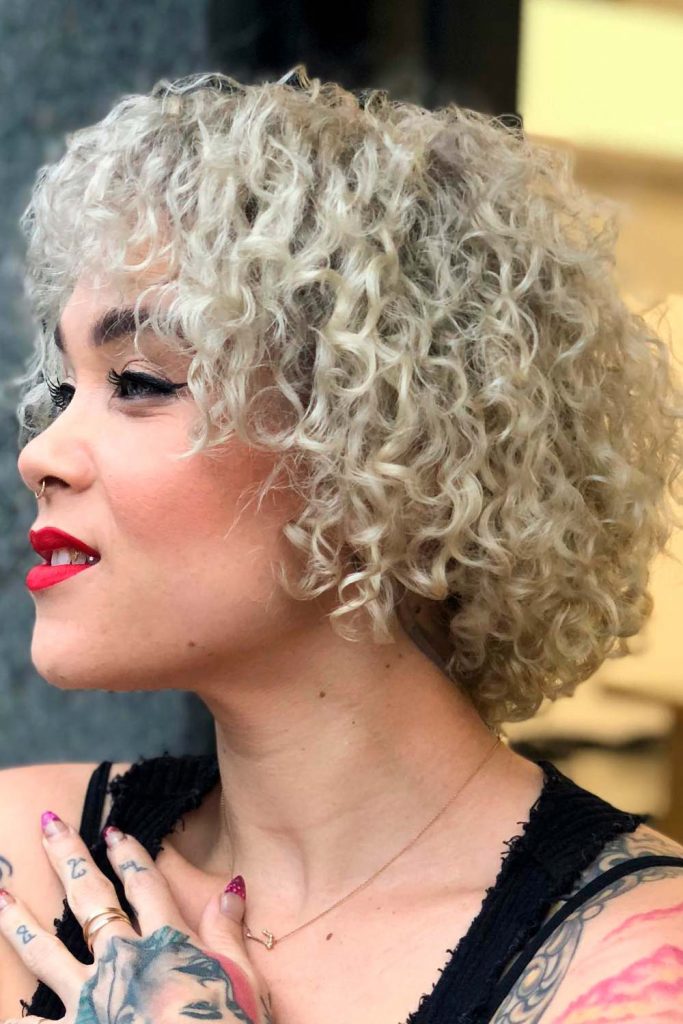 Credit photo: instagram.com/isaac4mayor
Side Parted Short Curls
Are you into hairstyles for curly hair that you would be able to create in one move? Then your search may stop here. Short side parted curly hair appears playful and vivid, while you can only flip your curls to the side to achieve the style.
Credit photo: @nubiarezo
i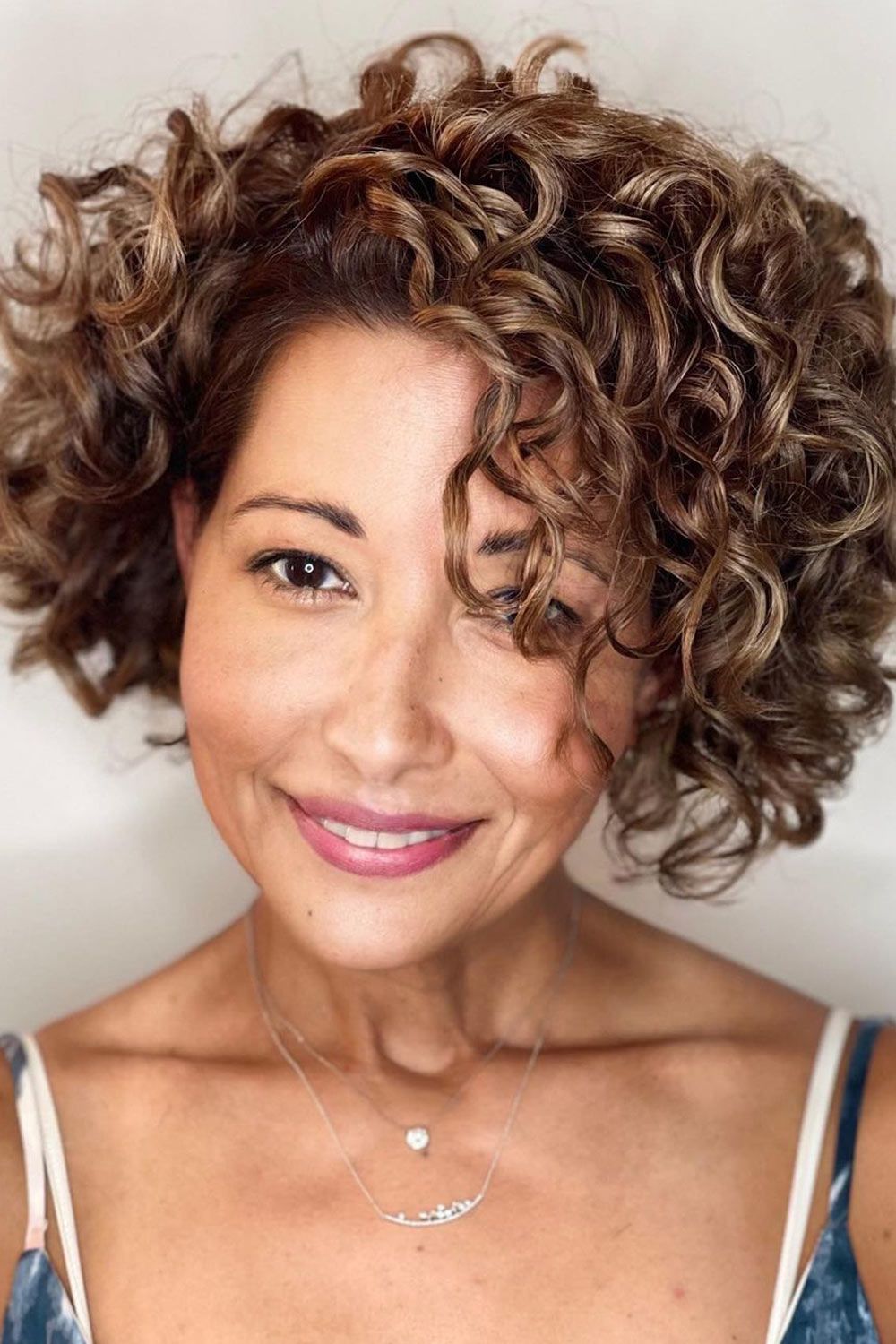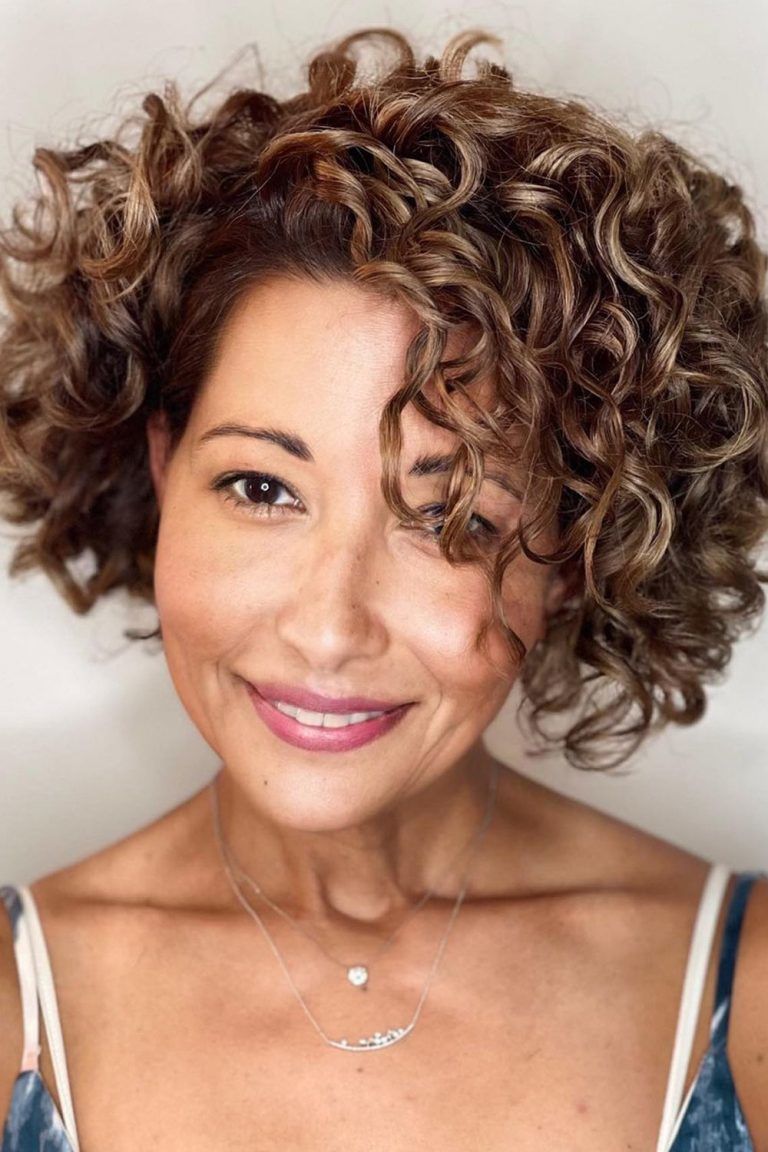 Credit photo: @nubiarezo
i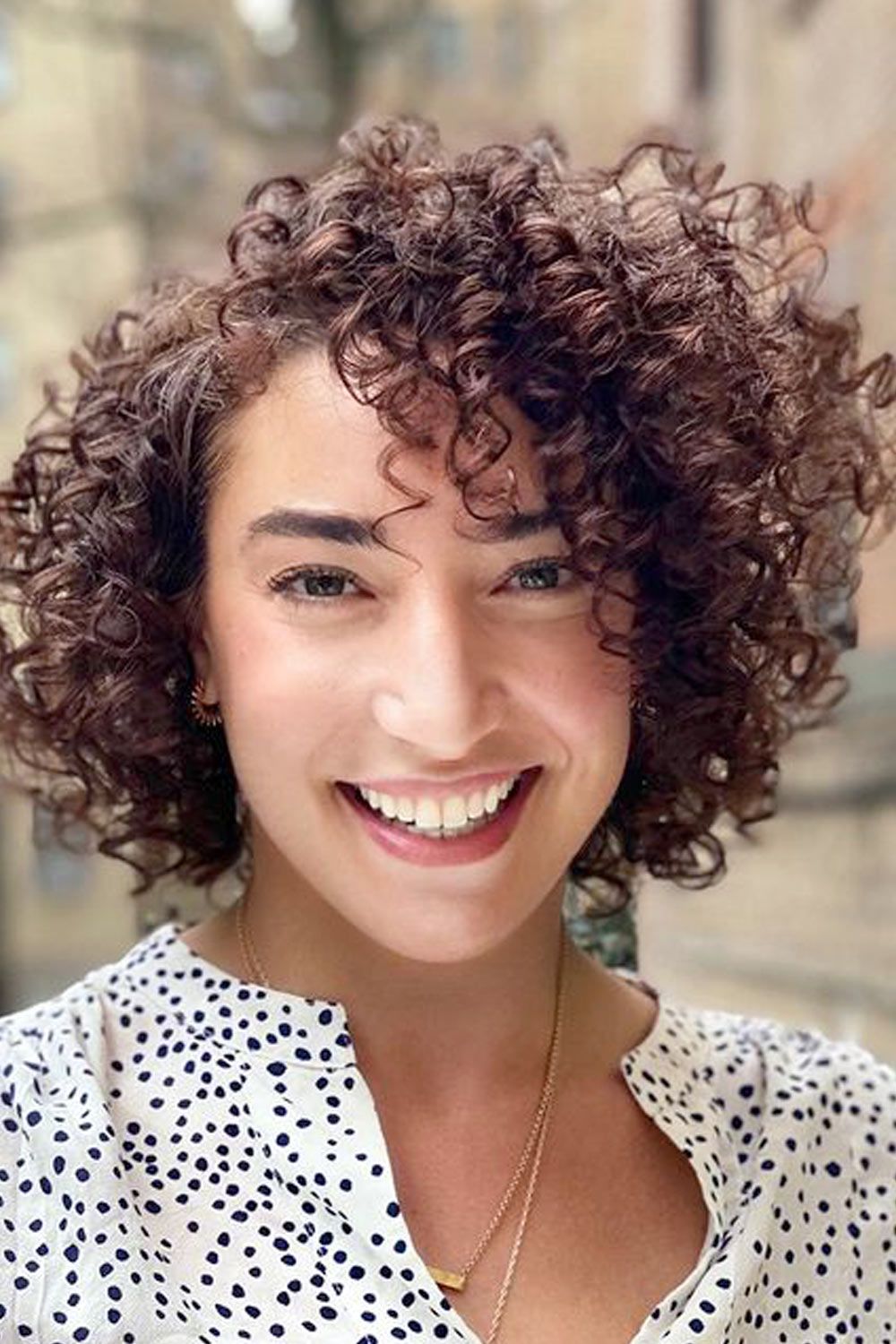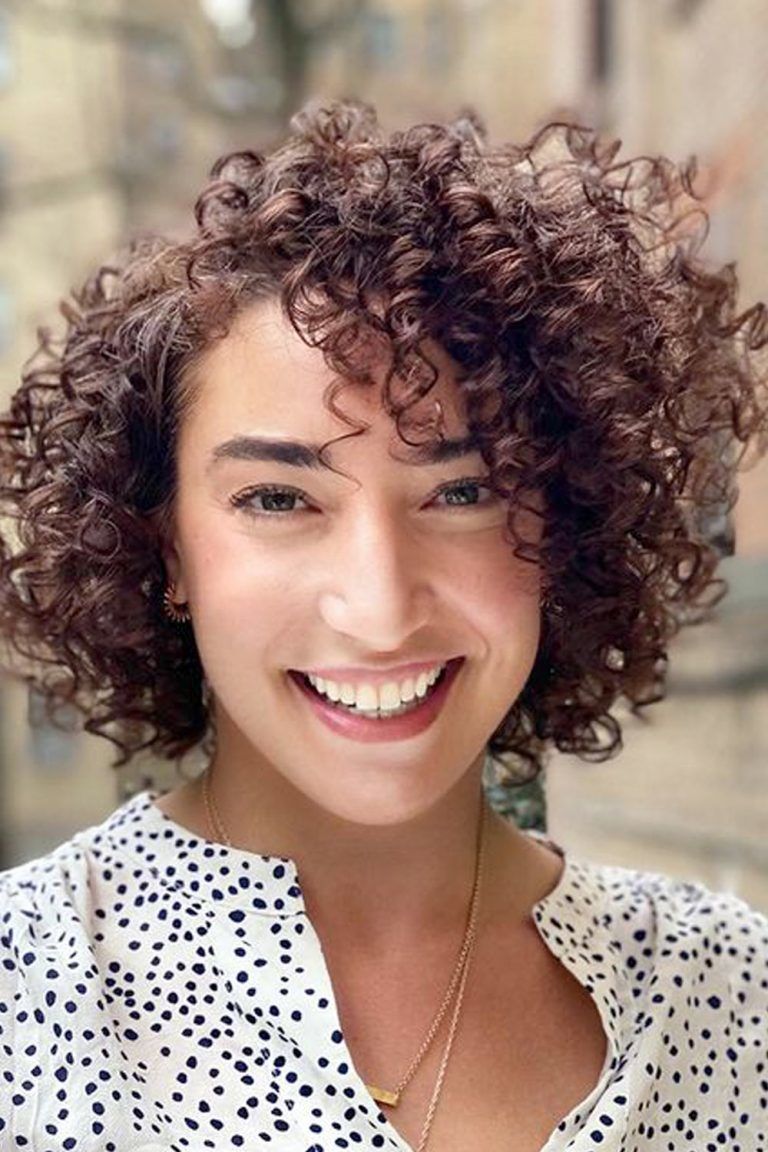 /
Stacked Curls
Stacked layers of curls make an incredibly impactful hair look. Your strands seem bouncy and movable so you will not have to make much effort when styling them. A blow dryer with a diffuser attachment and a blob of a hair mousse are all you need.
Credit photo: @isaac4mayor
i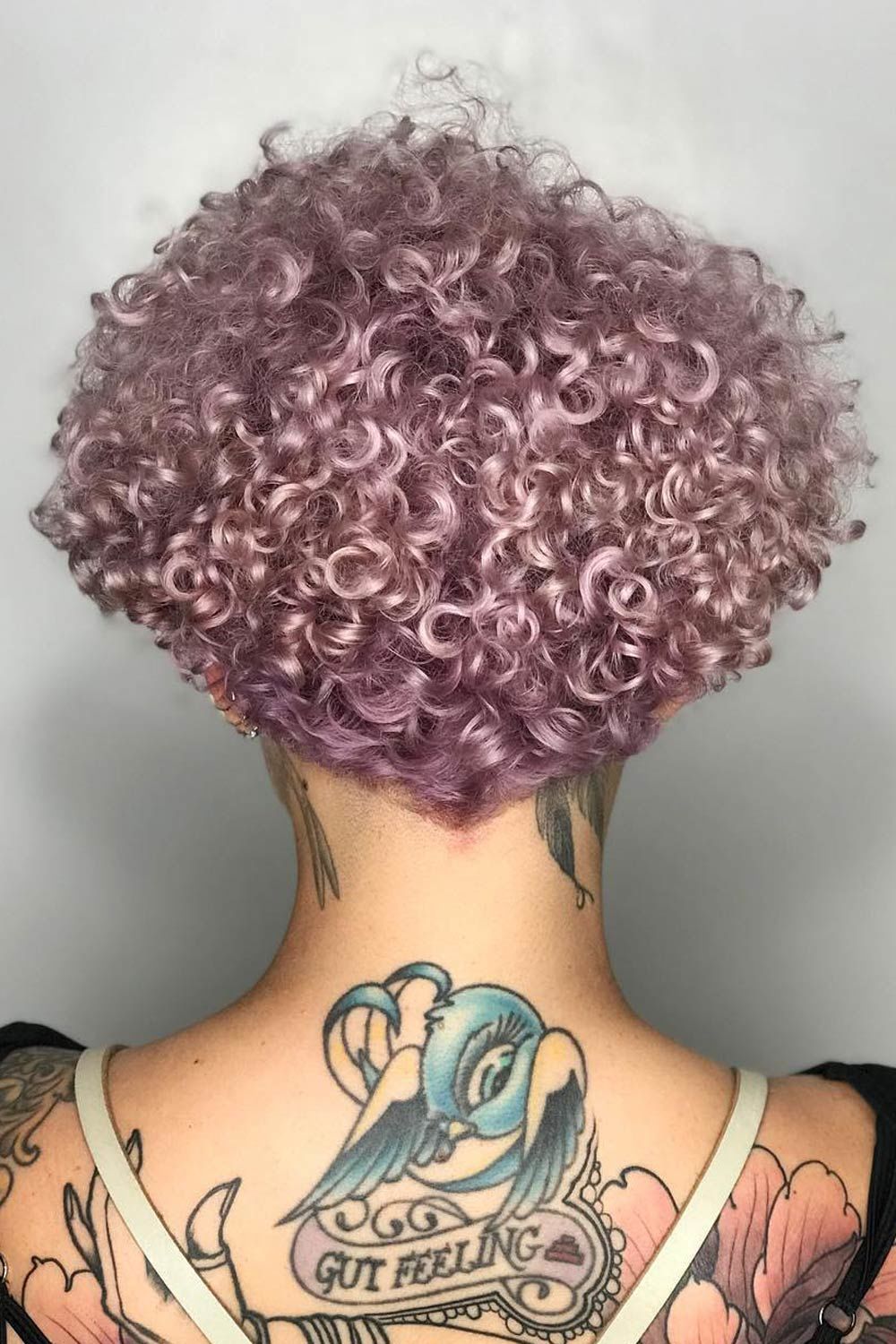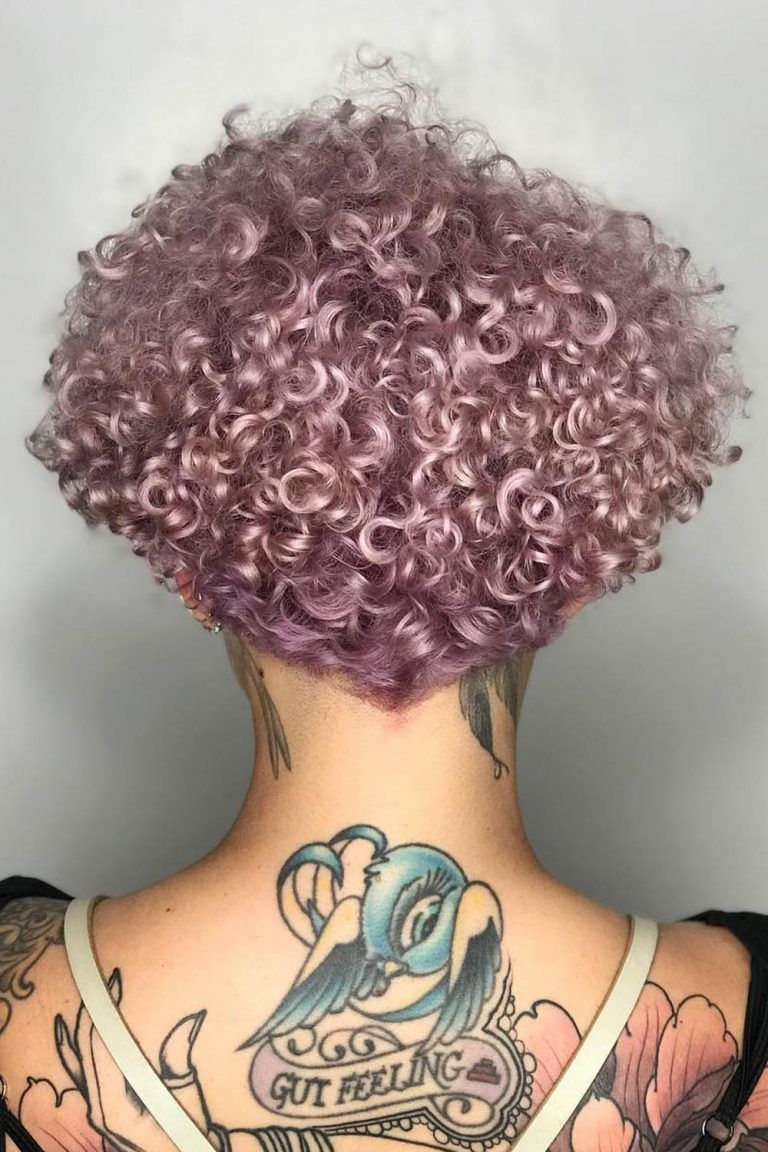 Credit photo: @leysahairandmakeup
i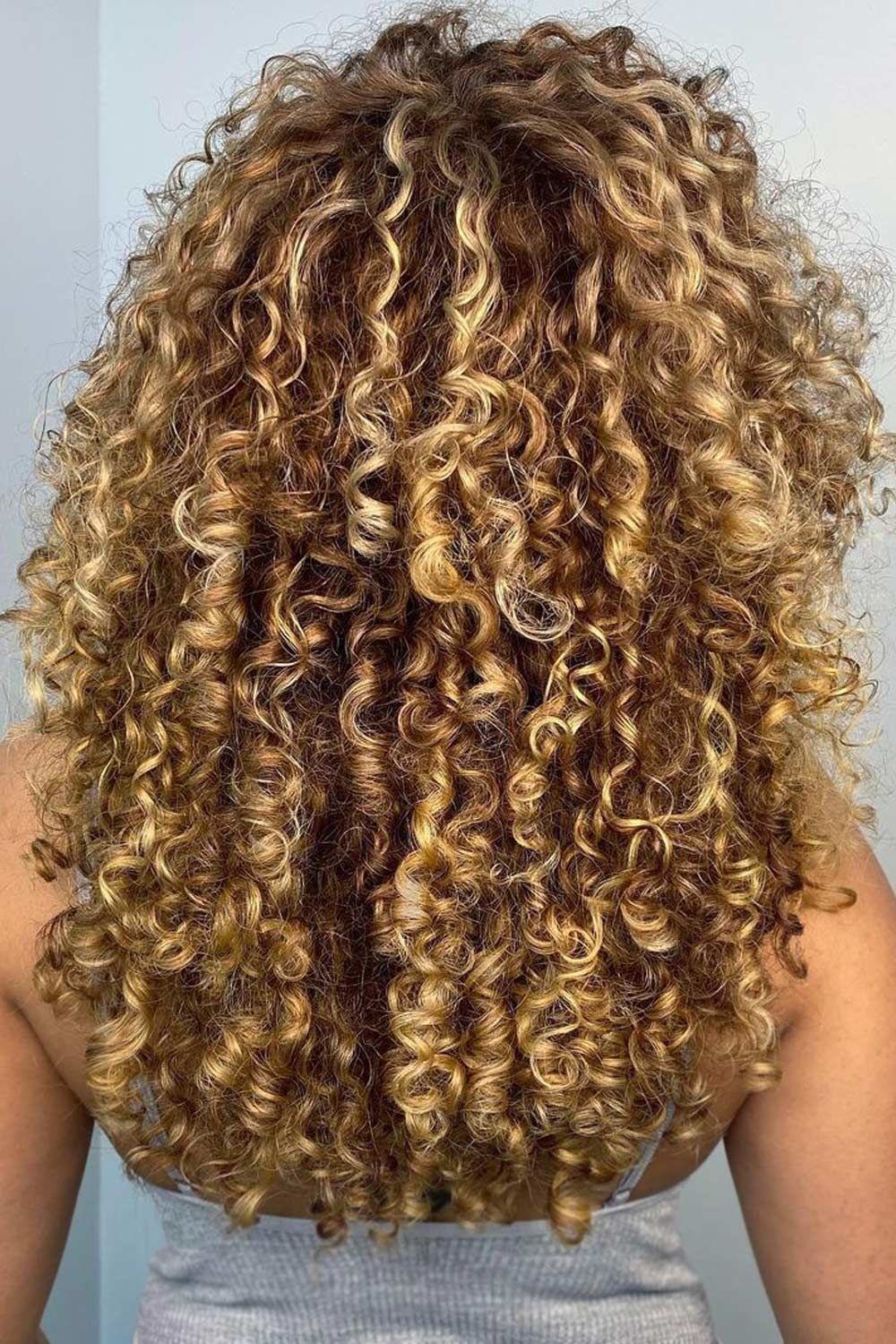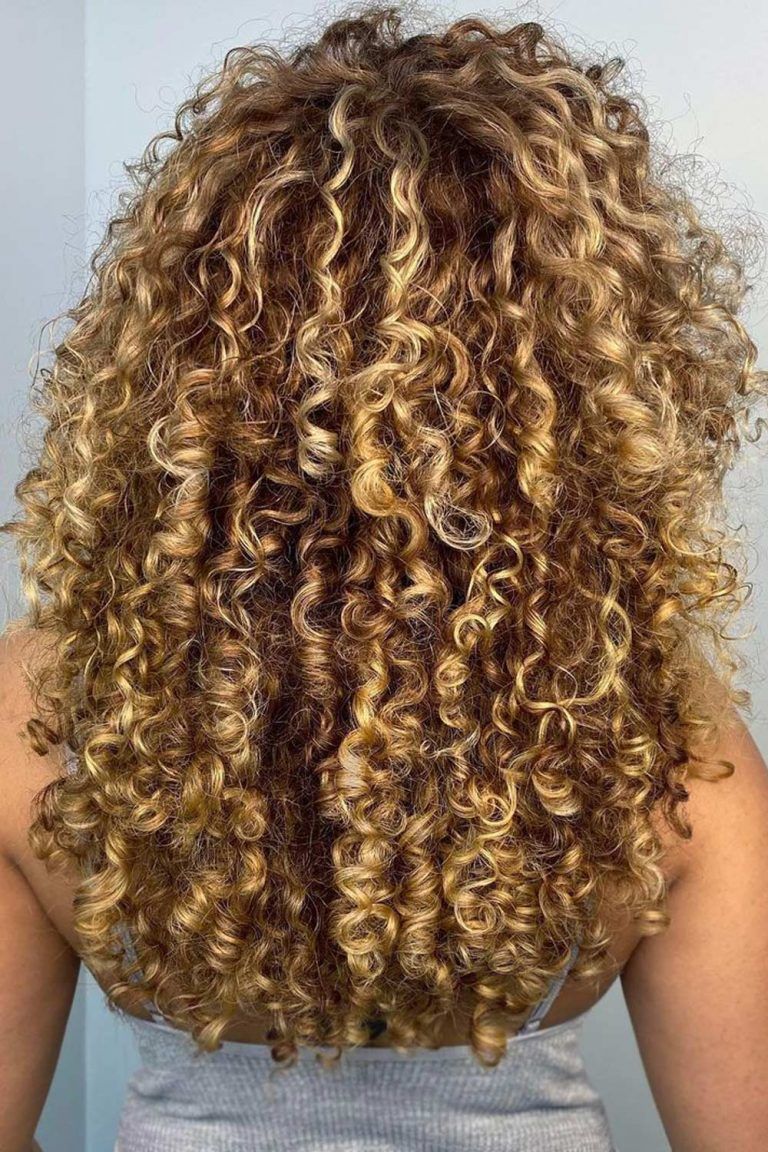 /
Basic Center Parted Curls
If you do not feel like reinventing the wheel with your curly hair, you do not have to. Even such a basic hairstyle as center parted curls will look amazing on you no matter whether you have loose curls or tight coils. Just remember to apply a tad of a texturizing product for extra emphasis.
Credit photo: @rodrigovizu
i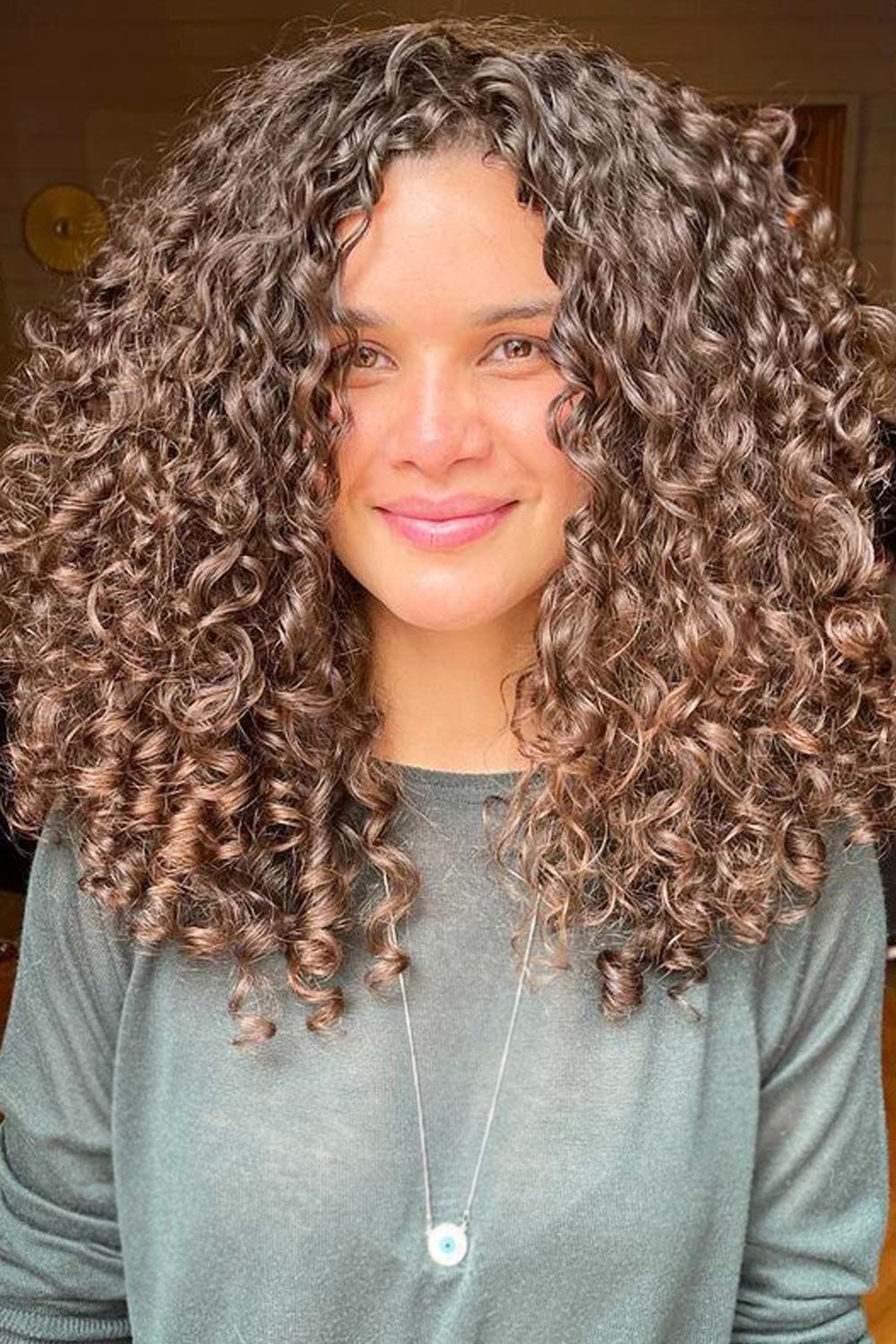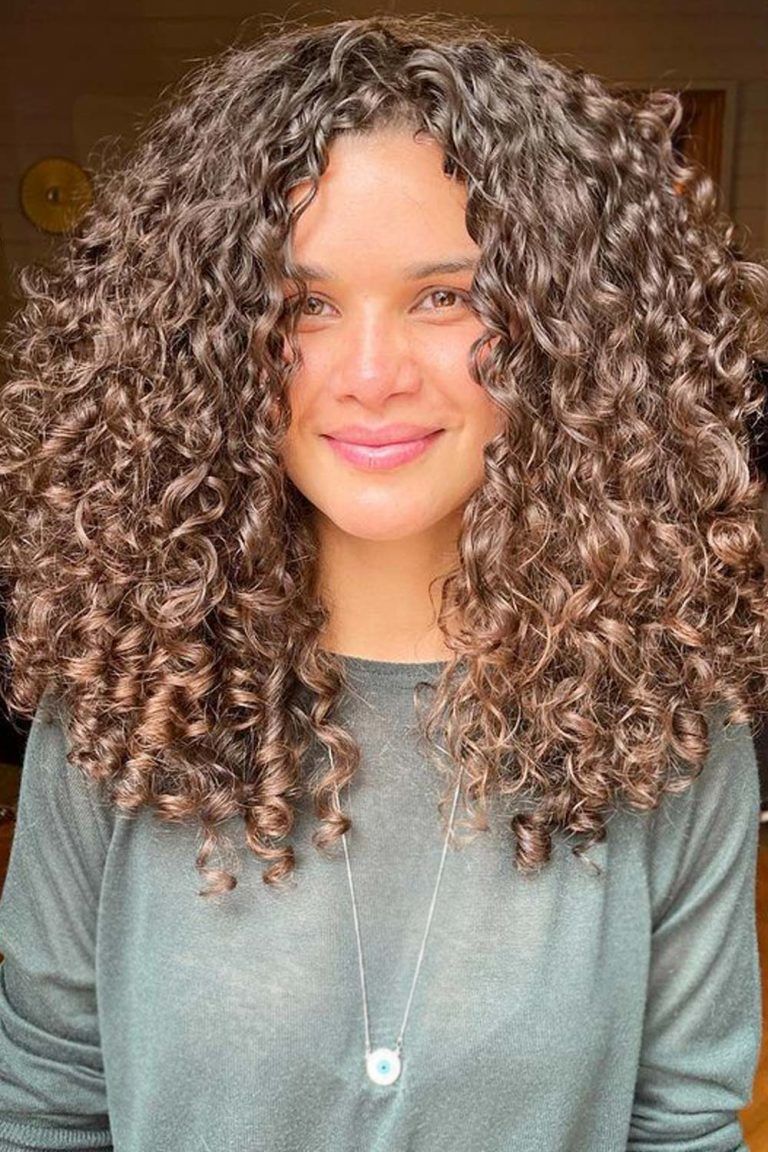 Credit photo: @acasasilva
i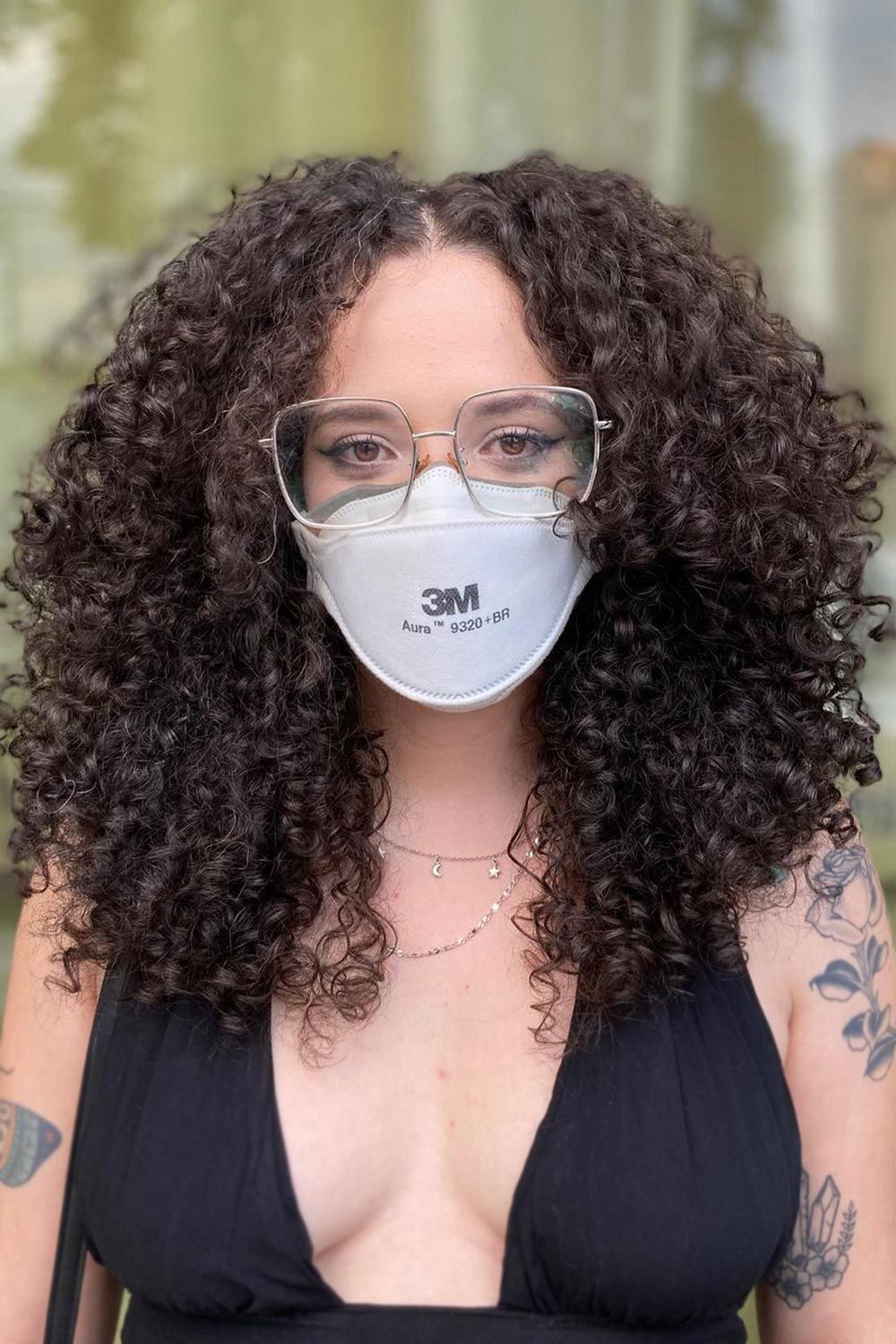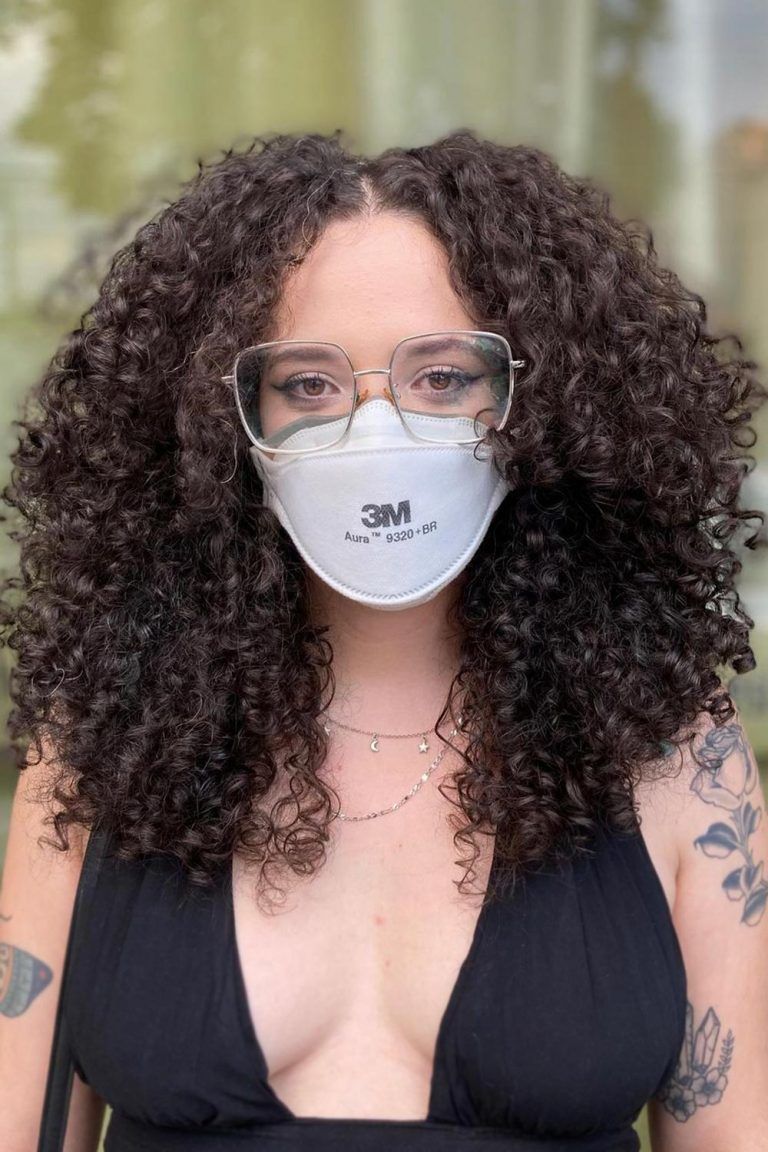 /
Curls with Drastic Undercut
Those who prefer to stand out in the crowd should not be afraid to experiment with bold and edgy curly hair cutting techniques. Thus, you can create a high contrast and sharp look by opting for a daring curly undercut.
Credit photo: @rodrigovizu
i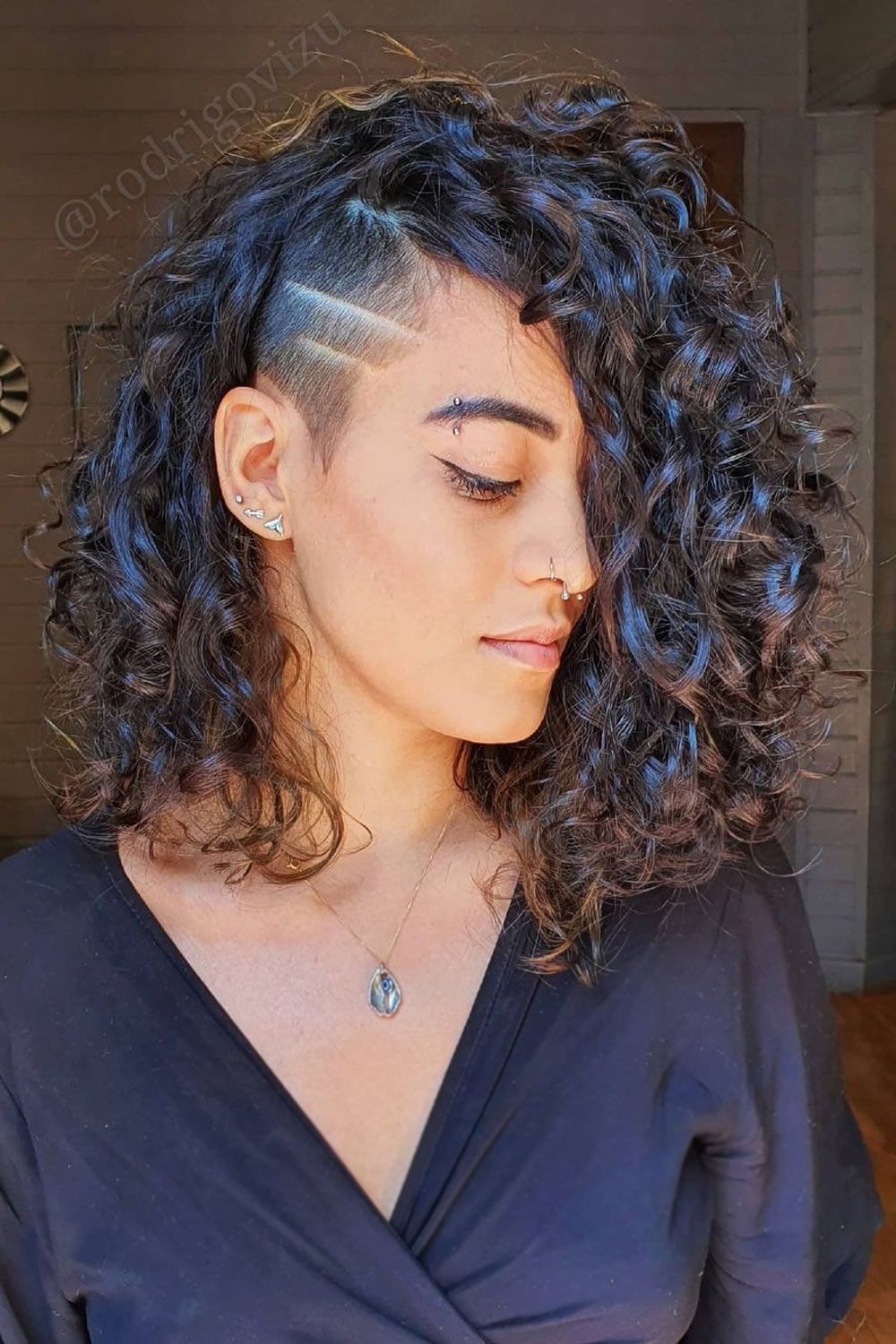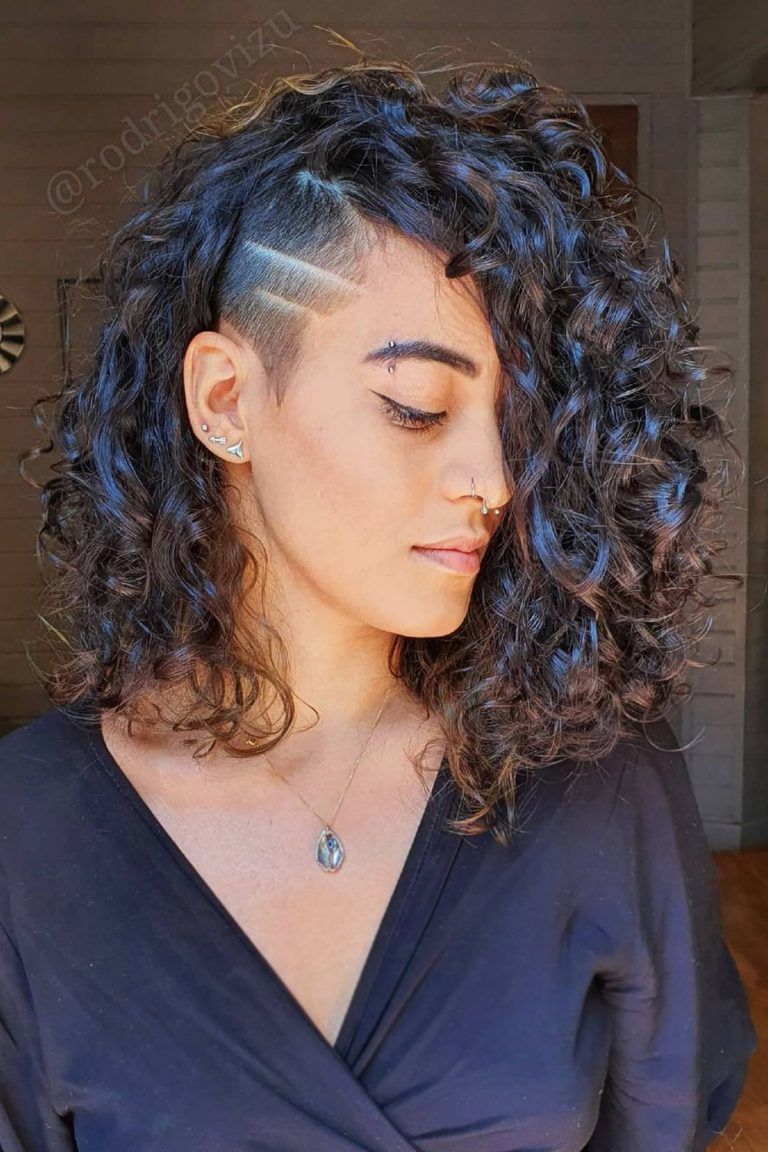 Credit photo: @rodrigovizu
i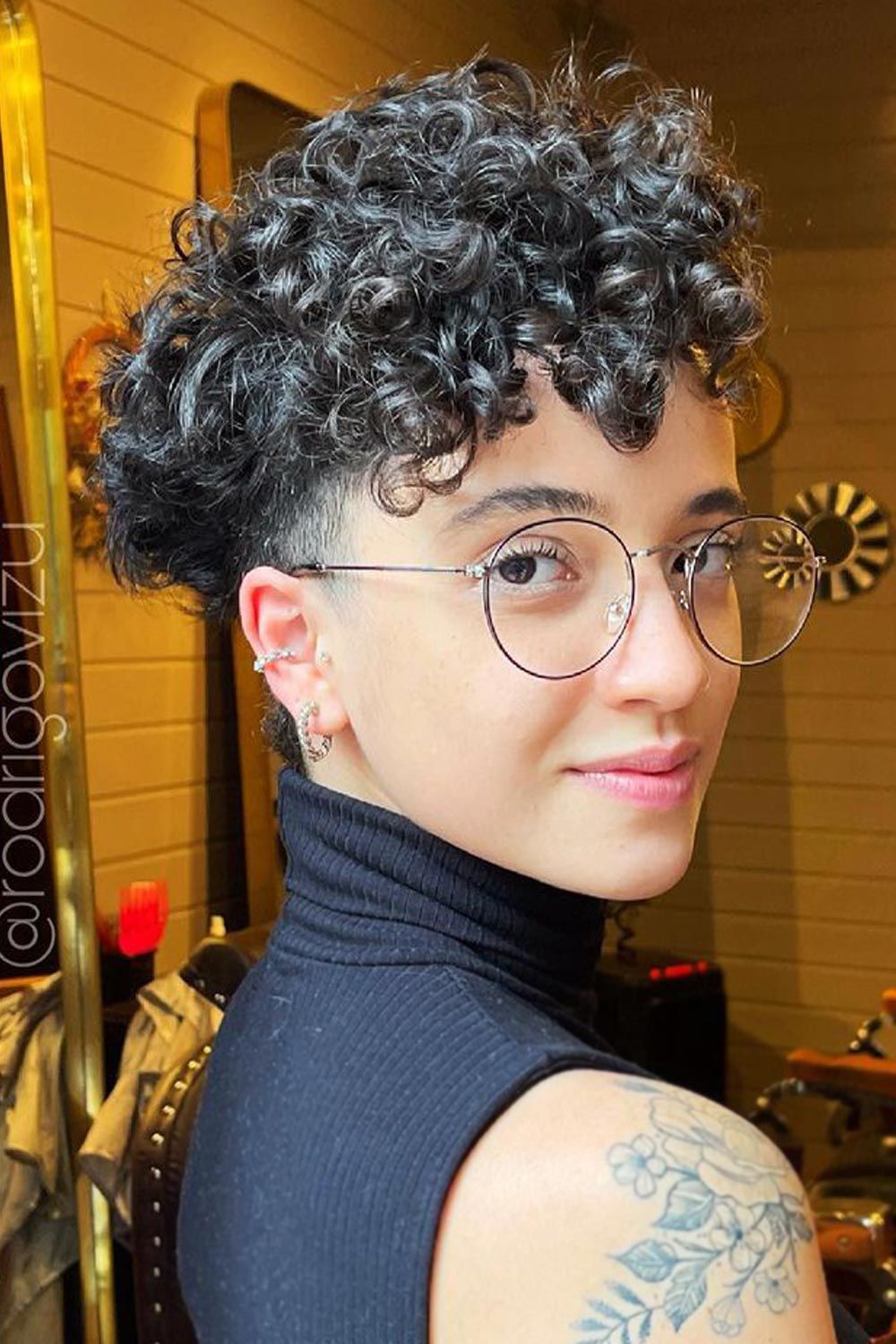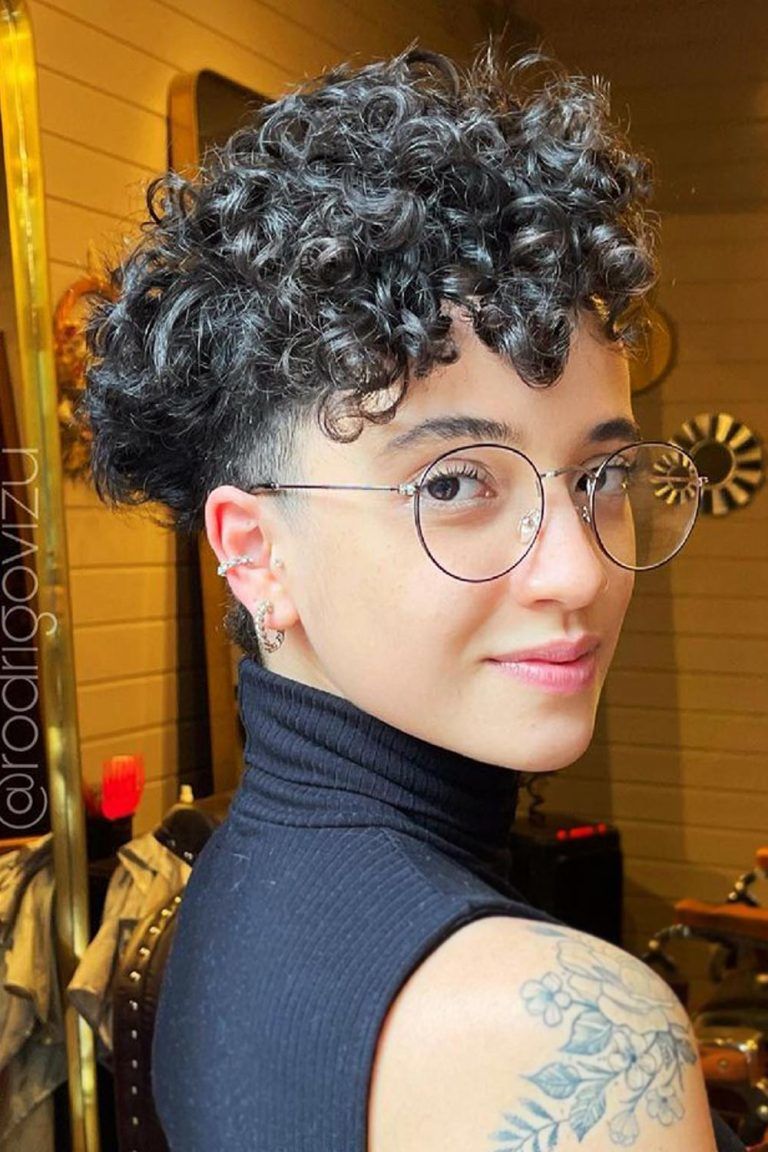 Credit photo: @isaac4mayor
i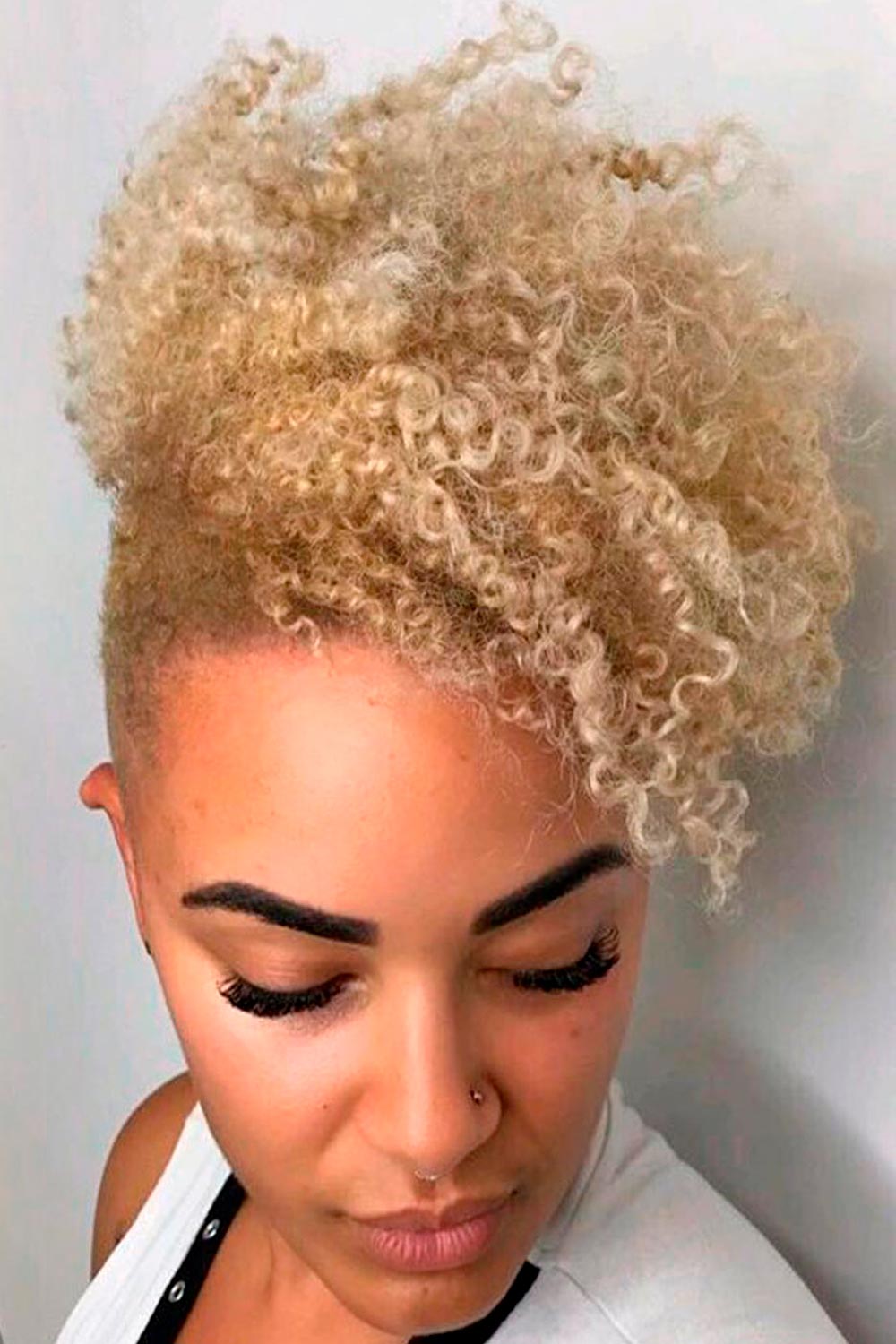 /
With our guide to curly hair cutting, styling and taking care of it has never been easier. We hope that you have no more doubts left that being born with curly locks is a blessing, not a burden. You just need to make some effort and it will pay you off with tons of compliments you are going to collect left, right and center.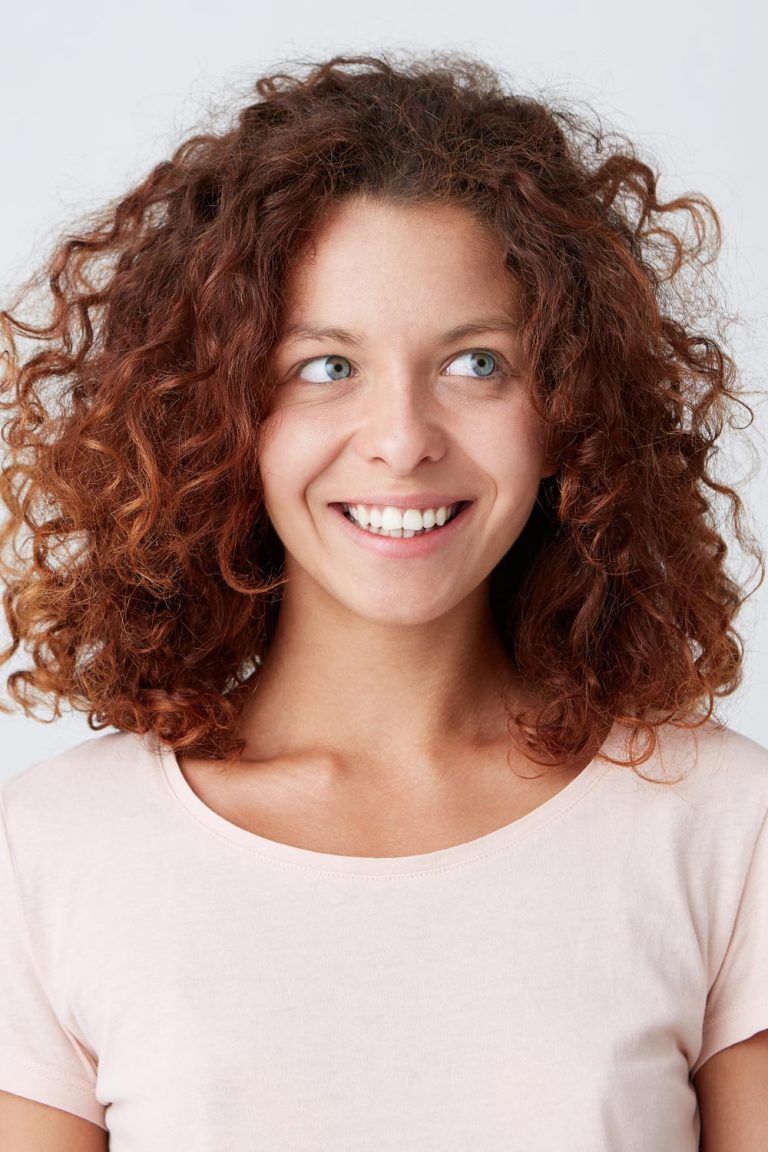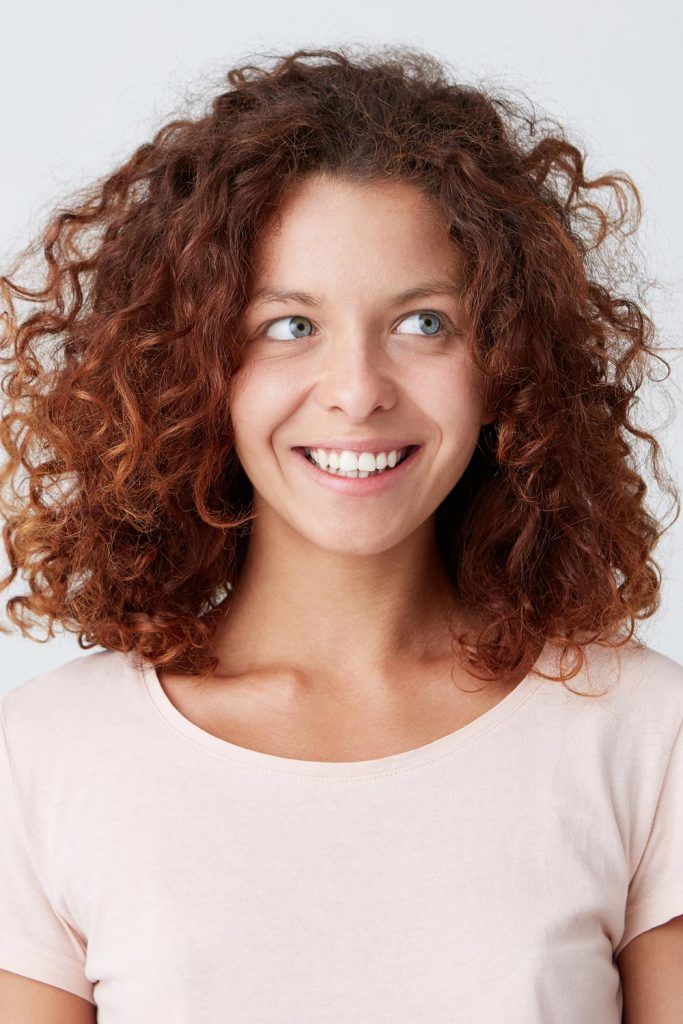 Credit photo: Shutterstock
FAQ
What is naturally curly hair?
Hair that is curly naturally has a spiral shape of strands without resorting to extra measures, such as styling products and tools. This hair type is the most pliable while it is not dry completely and that is when you should apply the product.
Can you change your hair type?
While it is impossible to change your natural type of hair permanently, there are several ways to alter your hair texture temporarily, such as getting a perm or using hot tools. Yet, being born with a specific hair type does not always mean that it will remain the same throughout your whole life. As such, curly hair may become straighter as it grows since it is weighed down. Or on the contrary, it may become curly with age.
Will shaving my head change my curly hair texture?
If you shave your head, your hair texture will not change. What is more, your hair will not become thicker or denser. So, in case you were planning on shaving your head to change the hair texture, you are wasting your time and energy. New hairs may pop up, but this does not mean that their texture will be different.
Does hair become less curly with age?
Environment and hormones may affect the texture of your hair as you grow old. So, your curls may get looser, their shape may become different or they may start curling instead.
Does sleeping on curls ruin?
Ideally, you should not sleep on the follicles of your hair, as you press them against the pillow, thus ruining the curl. So, in the morning, you get up with frizzy, tousled and matted locks. That is why it is important to wear protective hairstyles while sleeping.
REFERENCES: