A Shag Haircut To Make You Shine Even Brighter
Experimenting with hair is a new solution to when you would love some changes to your appearance. Do you have that feeling now? Great! Then why don`t you choose a shag hair cut to bring in some creativity to your look? Voluminous and stylish at the same time it will help you to define your facial features bringing in some freshness to your look. We love this idea so much. Do you? Haircuts like this one are so creative and will make you feel like a superstar every day.
ADVERTISEMENT ‧ CONTINUE READING BELOW
What Is A Shag Haircut?
If you like to hear more about this exciting idea, then let`s go deeper into the haircut details. What is a shag haircut? Effortless and easy looking it is basically a short haircut that can be described with the help of choppy ends, layers around the crown of the head, volume and loads of texture. We love how simple it is but how much style at the same time it brings to the look of the person who rocks it. Are you ready to knock people off with your magnificent hairstyle?
ADVERTISEMENT ‧ CONTINUE READING BELOW
How To Cut A Shag Haircut?
The key for such an effortless and easy look is layers. Ask your hairdresser to look at your hair textures and define the needed amount of them. The more layers, the more volume you will have. Are you up for rocking such a texturized easy hairstyle? Don`t forget about the choppy ends. They work so well with such a voluminous haircut.
ADVERTISEMENT ‧ CONTINUE READING BELOW
How To Style A Shag Haircut?
To enhance the texture of the hair use some hair products. A salt spray or a hair mousse will work perfectly. For more of a flirty look you can add some easy beach waves. They will add so much style to the look making you look even more special than you are already.
ADVERTISEMENT ‧ CONTINUE READING BELOW
Short Shag Haircuts
Pixie Shag Haircut
Source: cutyourhair via Instagram, hallolieblingsmensch via Instagram, alicia_wunderbar via Instagram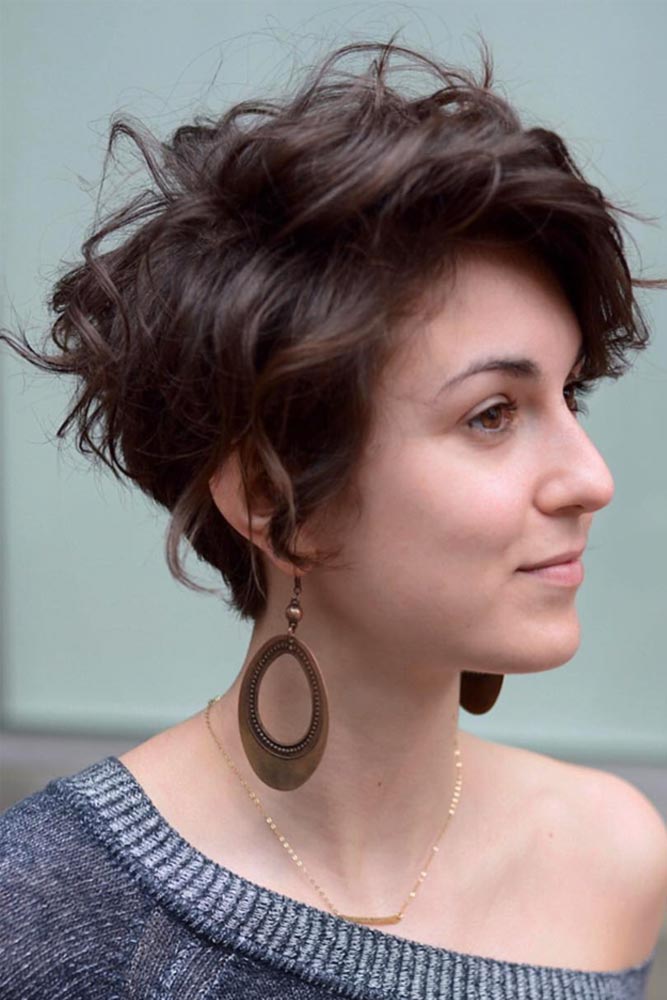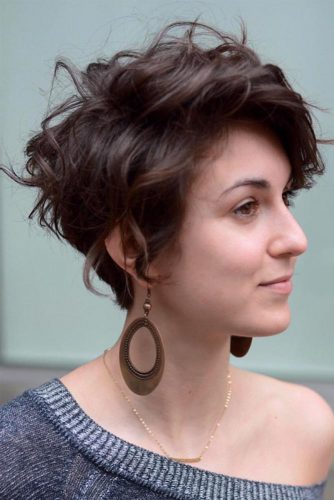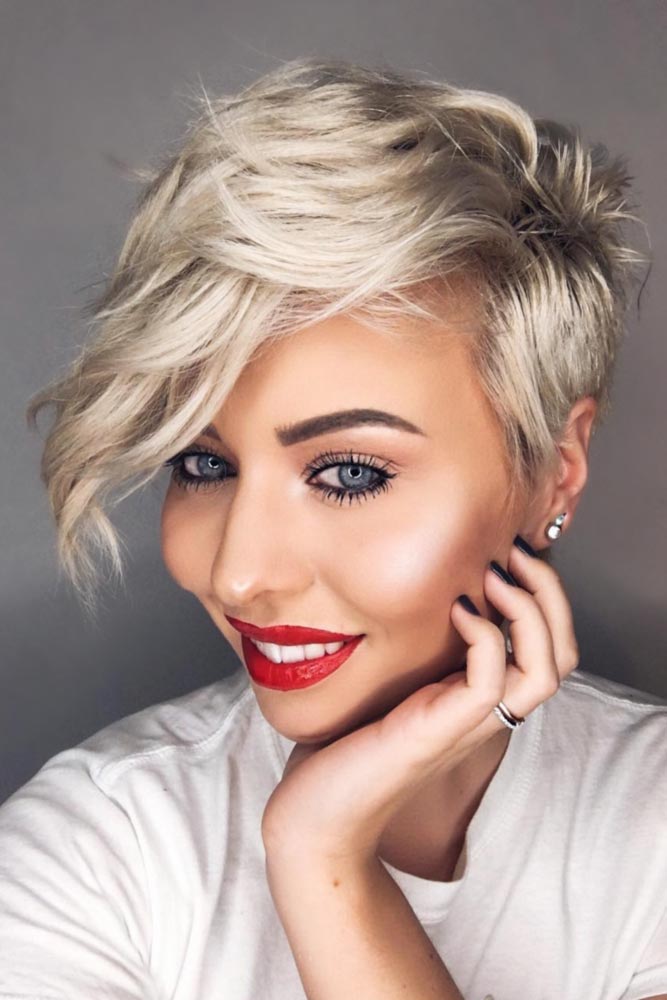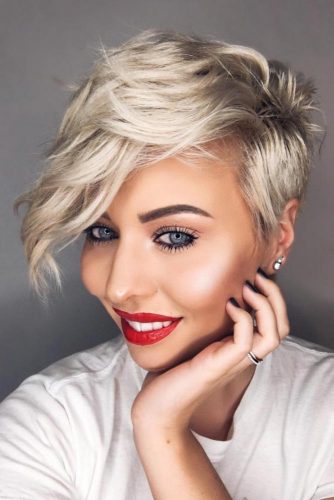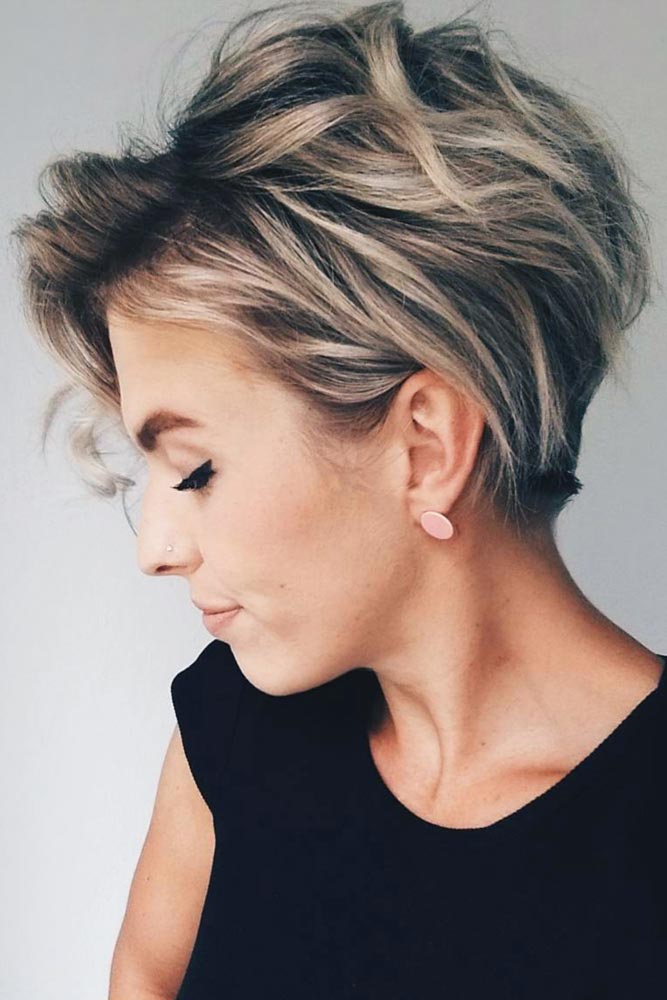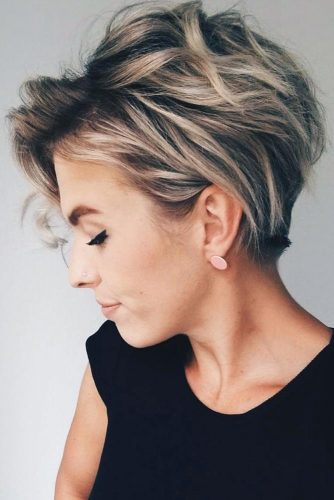 Among the many haircut styles, short ones are on the top. The reason why people aim for getting a shorter cut is various but mainly because they are stylish, trendy and easy to maintain. A pixie shag is not an exception except for the fact that it can literarily suit anyone. Not matter fine or curly or thick hair you have a pixie shag will flatter you. Besides, ladies who are dying to add a modern vibe to their looks will definitely appreciate these fabulous cuts. Short shaggy pixie comes in many styles, side-swept, shorter, longer, dark-colored, light-colored, and highlighted – it allows you to take a pick and create your own, individual look. If you like to keep your hair short, you should better try this style out.
Long Pixie Shag Haircut
Source: chloenbrown via Instagram, ericliyahkane via Instagram, aliyousha via Instagram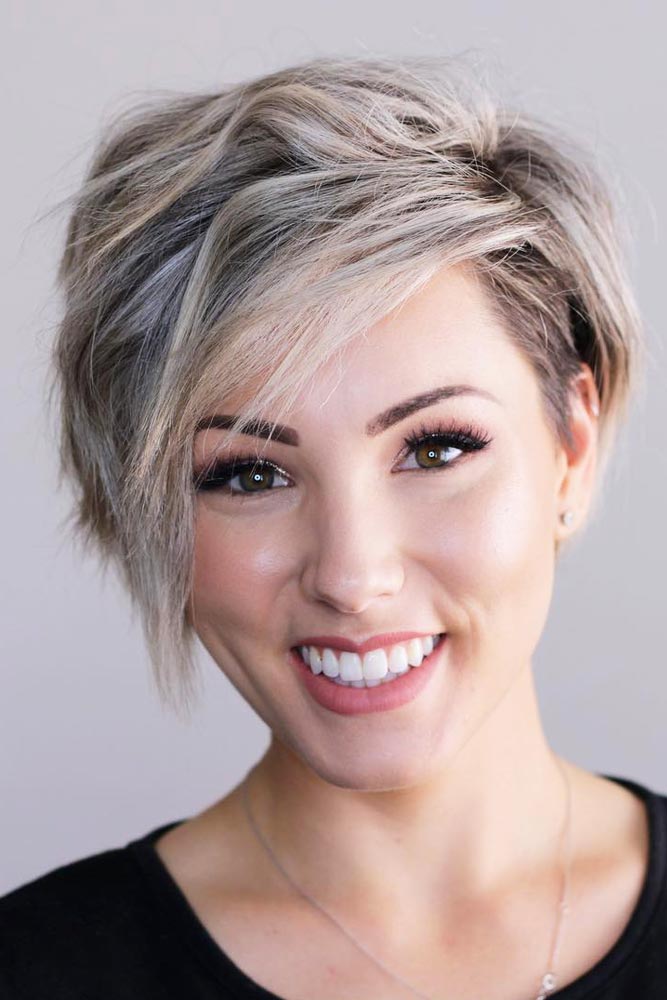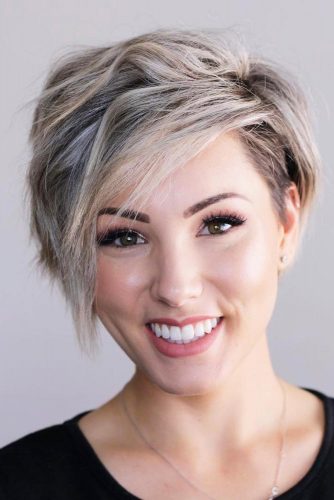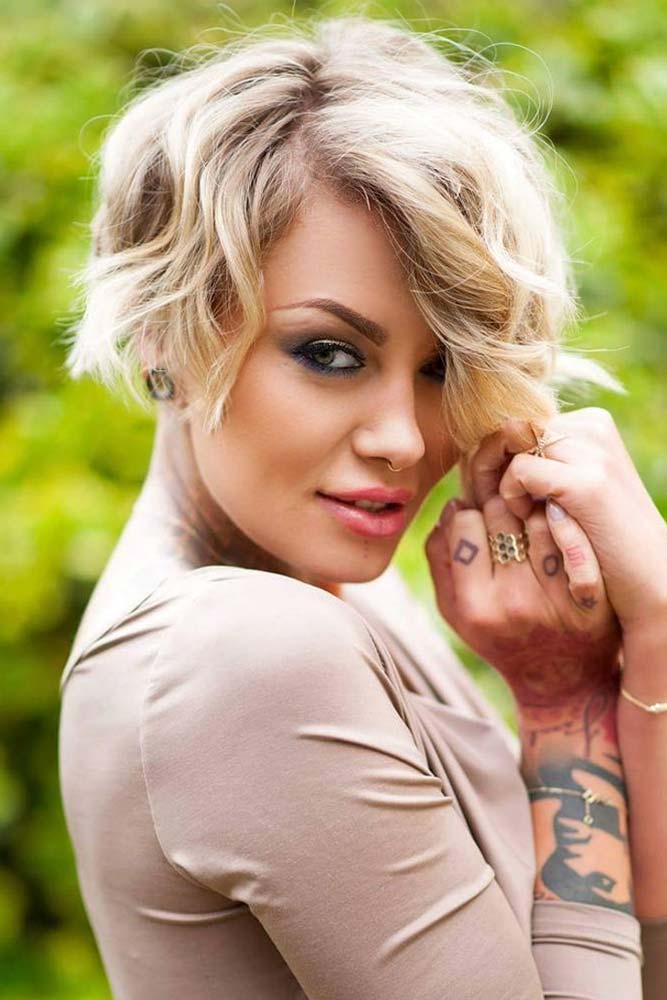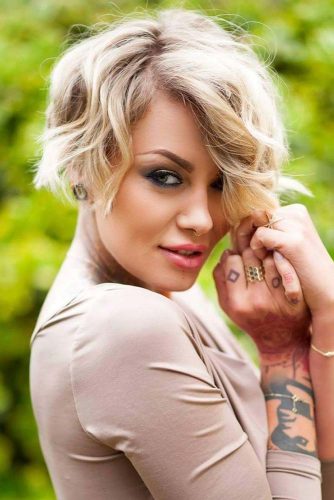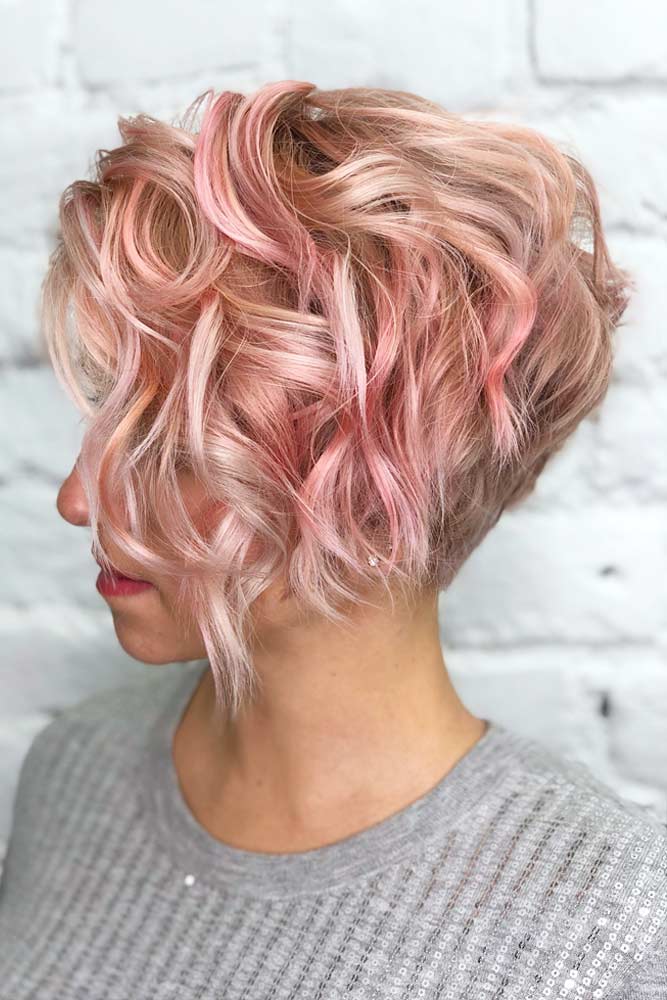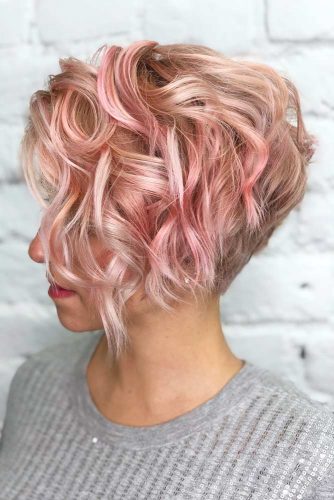 A long pixie shag haircut has a lot to offer to even the most demanding babes. That is, you can get all you need with this haircut: more movement, more texture, and more carefree vibes.
Short Bob Shag Haircut
Source: anhcotran via Instagram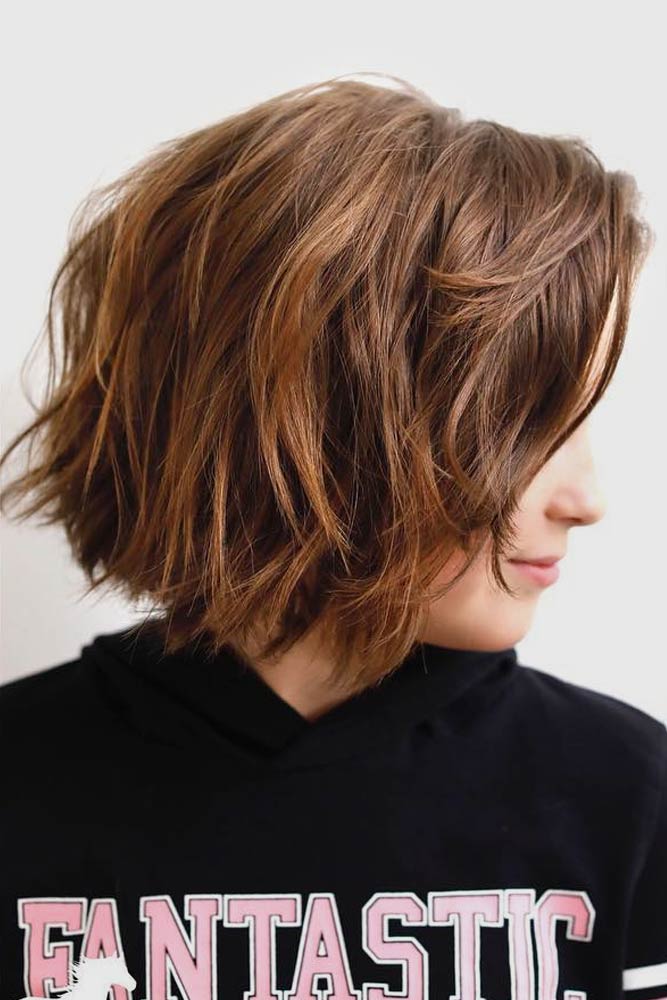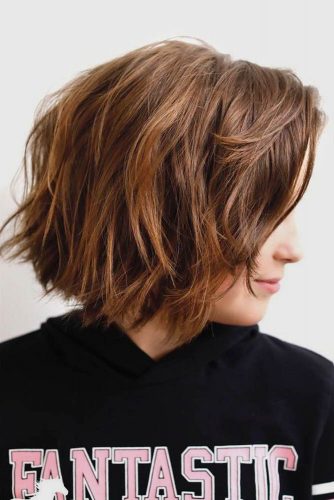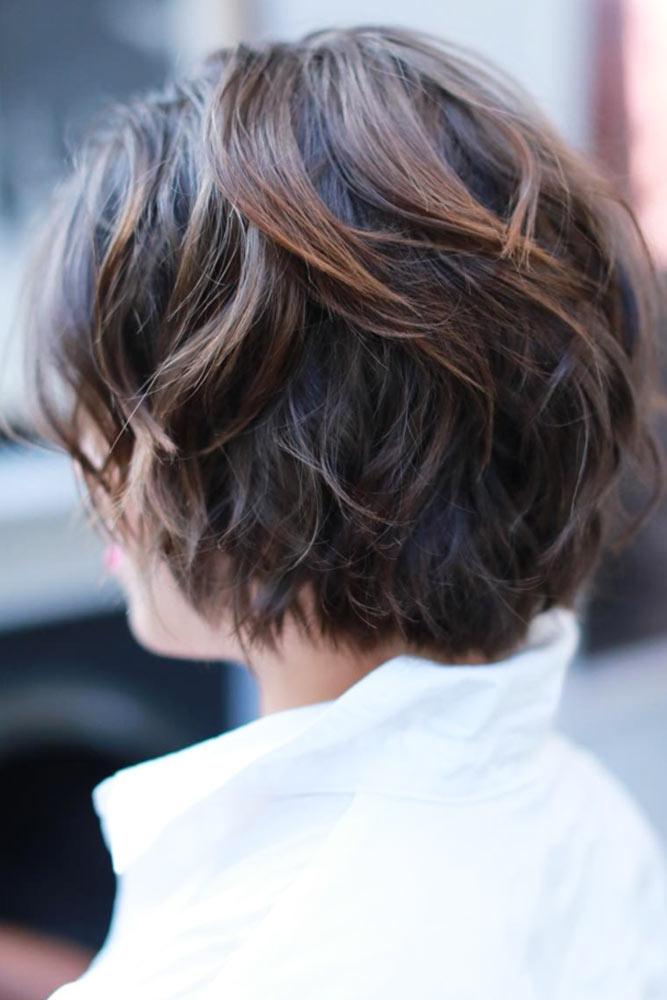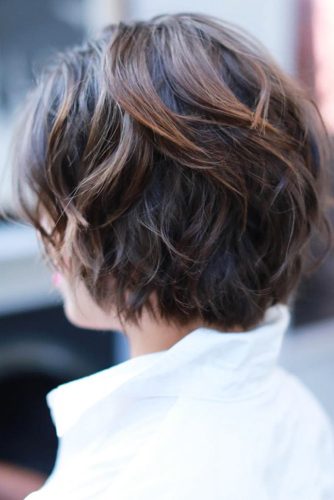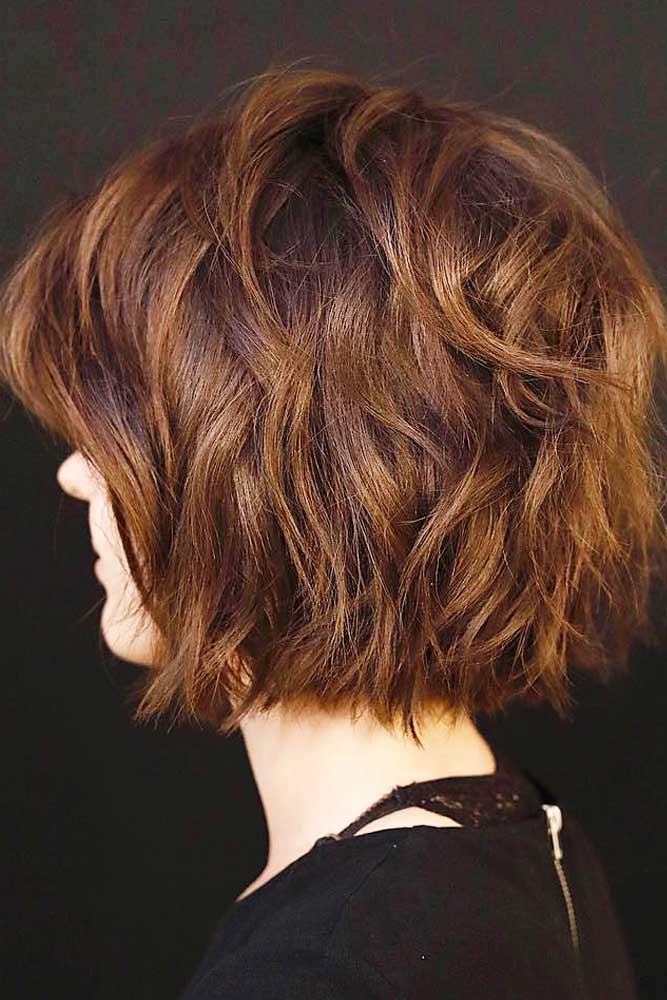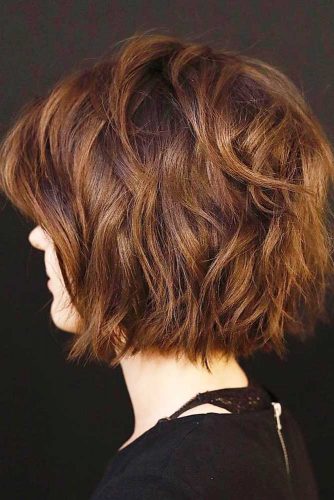 We really love these short bob shag haircut ideas. If you want to style your shag bob this way, just apply curl-boosting styling mousse to your clean, wet tresses. Then blow dry them and finish with hair spray.
ADVERTISEMENT ‧ CONTINUE READING BELOW
Medium Shag Haircuts
Shoulder Length Shag Haircut
Source: anhcotran via Instagram, daphnenarcy via Instagram, maeipaint via Instagram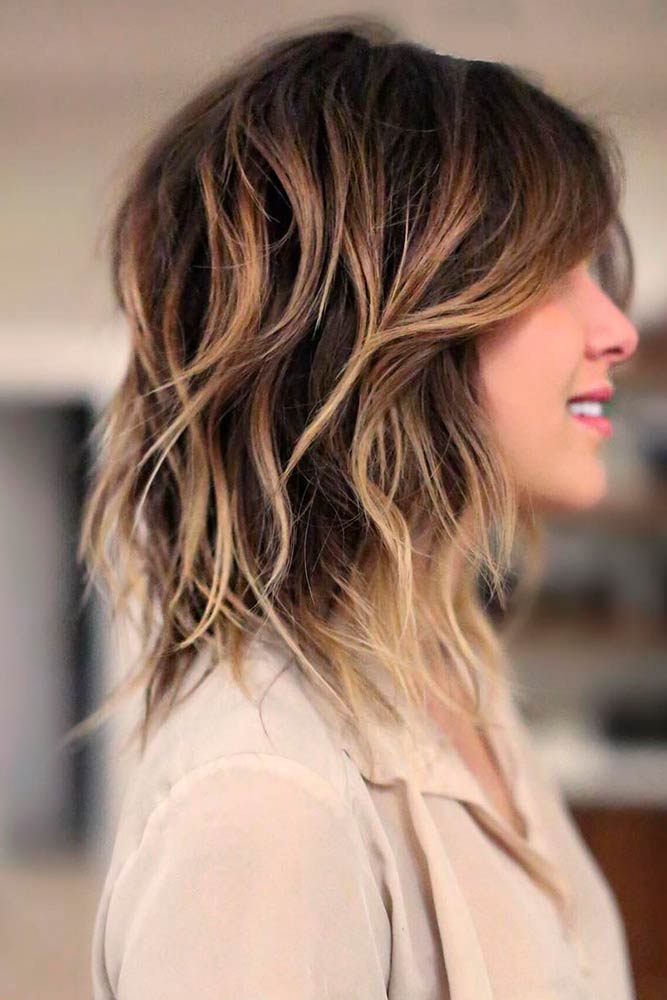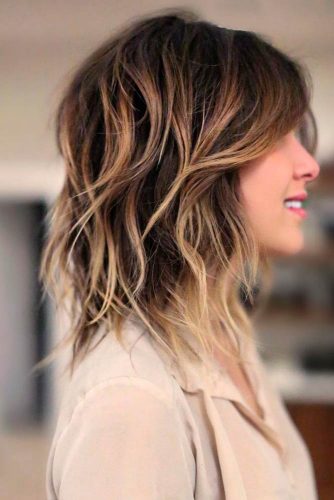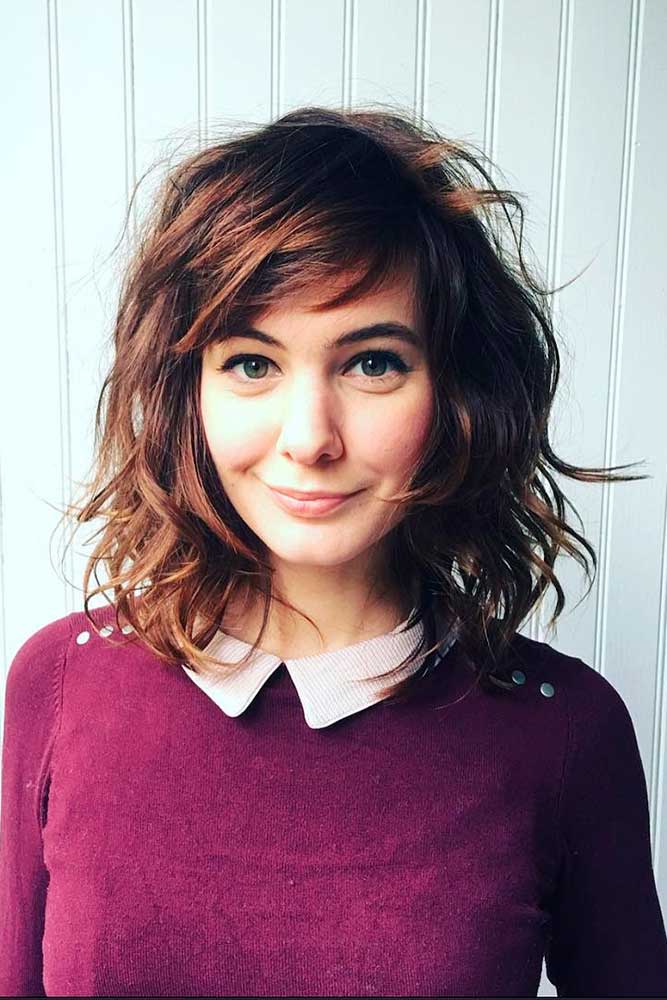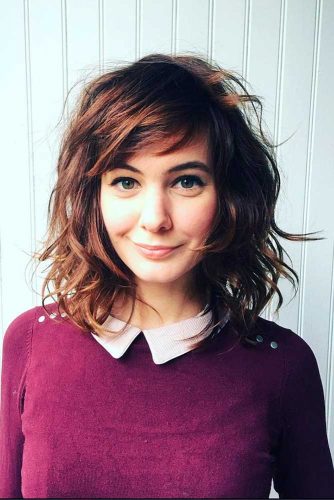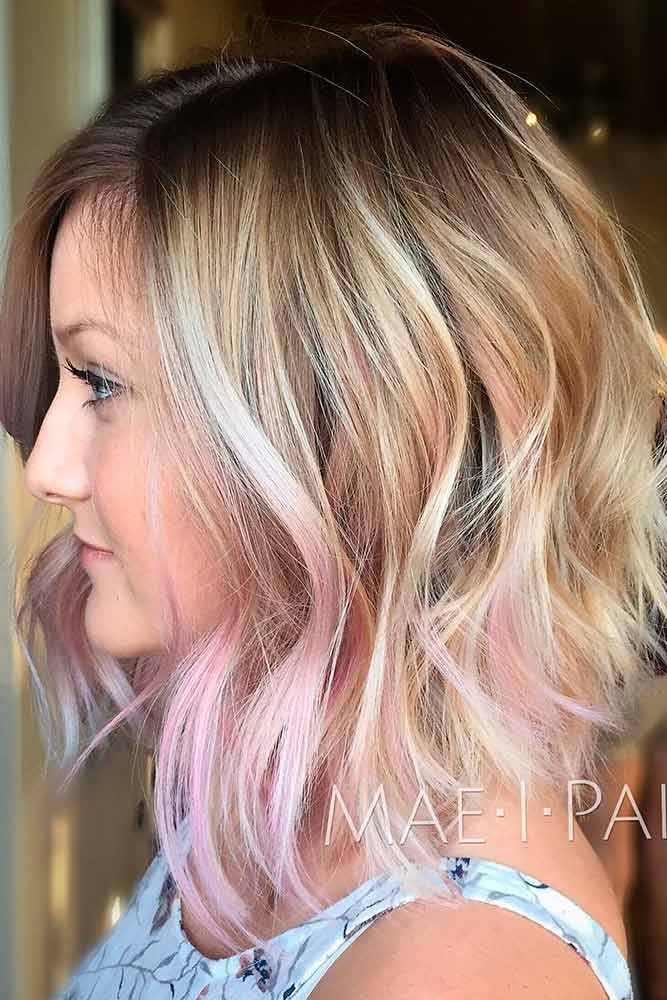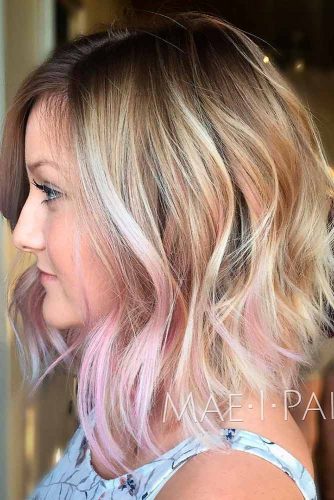 Why that shoulder shag haircut is so unique that we devoted an entire chapter to it? Well, to be a 100% honest with you, it is very easy to mistake a shoulder shag for a long one, but the difference lies in length itself. While there is no precise definition how long the long shag is a shoulder one clarifies the length accurately. But that is not what makes this type of hag so special; the main difference lies in the ability to come up with a shoulder shag that is like no one else's. The thing is that you can variate the number of layers, their length and intensity on your own and thus you can create your own distinctive hairstyle. Not to mention the number of experiments you can succeed with while playing around with colors. Use your imagination!
Messy Long Bob Haircut
Source: anhcotran via Instagram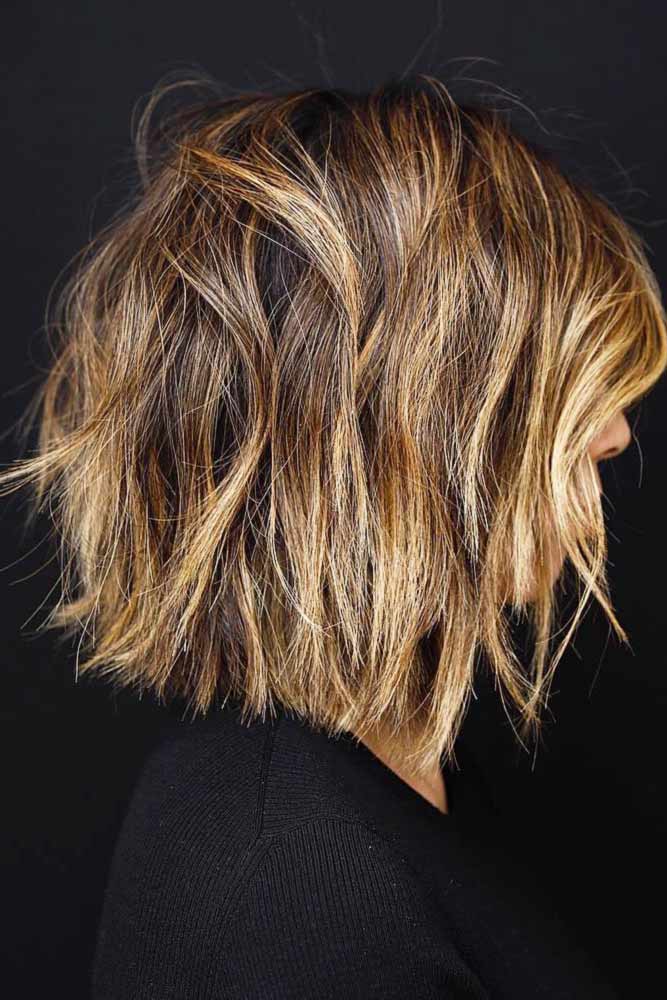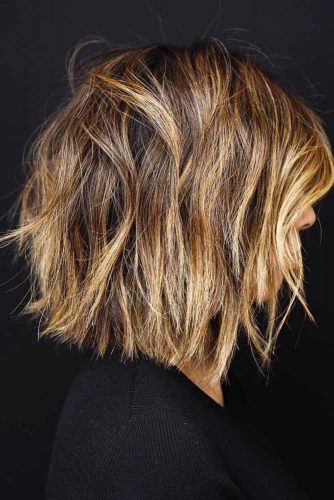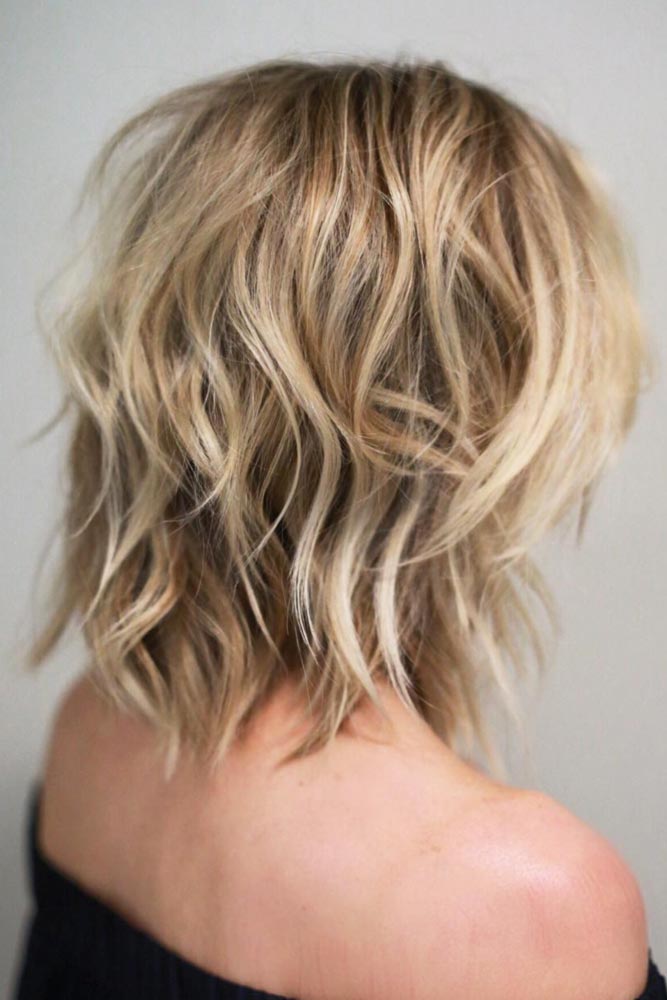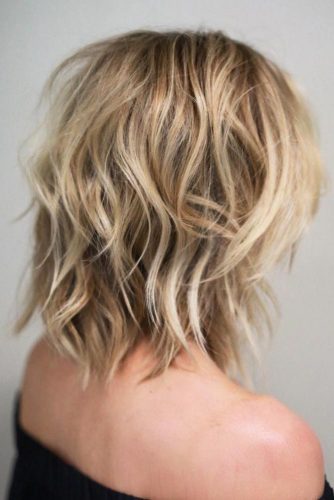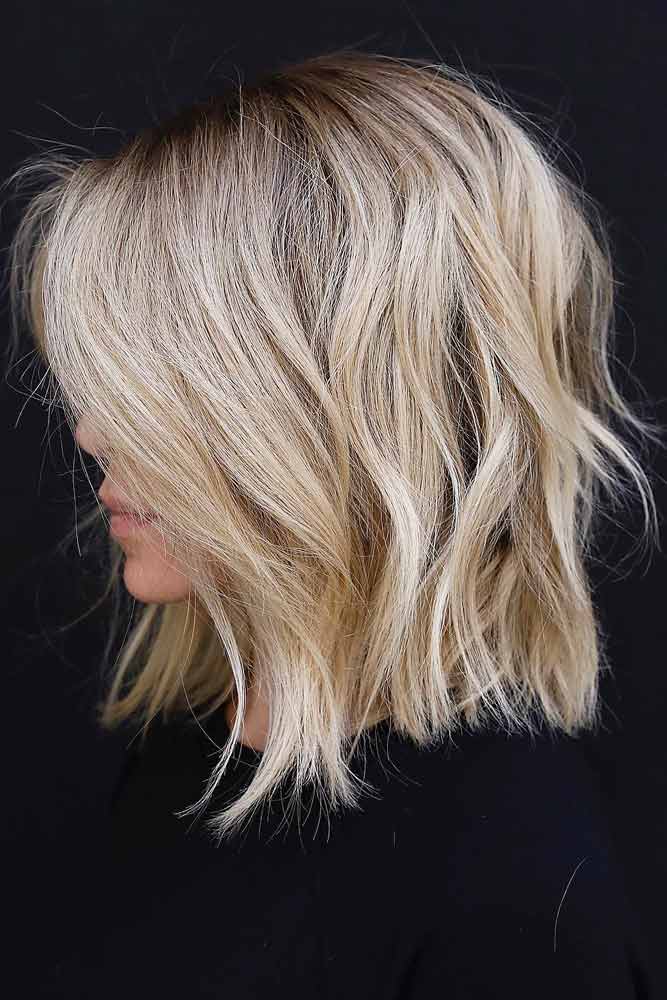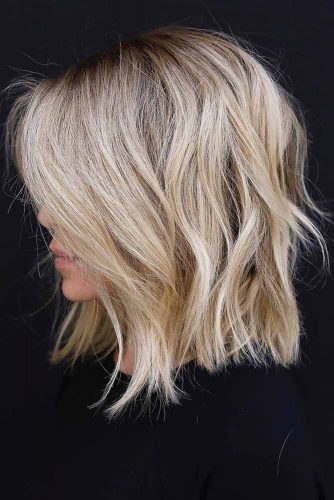 Long shaggy hairstyles for thick hair are what you need to tame that mane of yours. We all know that dealing with thick hair may be problematic at times but the beauty of a shag cut lies in its ability to add exquisite texture to the hair and to bring it to the new level of low-maintenance and that can't but bring joy to our hearts. What is more, you can always experiment with fresh colors since there is no way a depth that a shag cut grants the color will ever ruin it!
A-line Shaggy Bob
Source: jmalonehair via Instagram, saripaints via Instagram, anhcotran via Instagram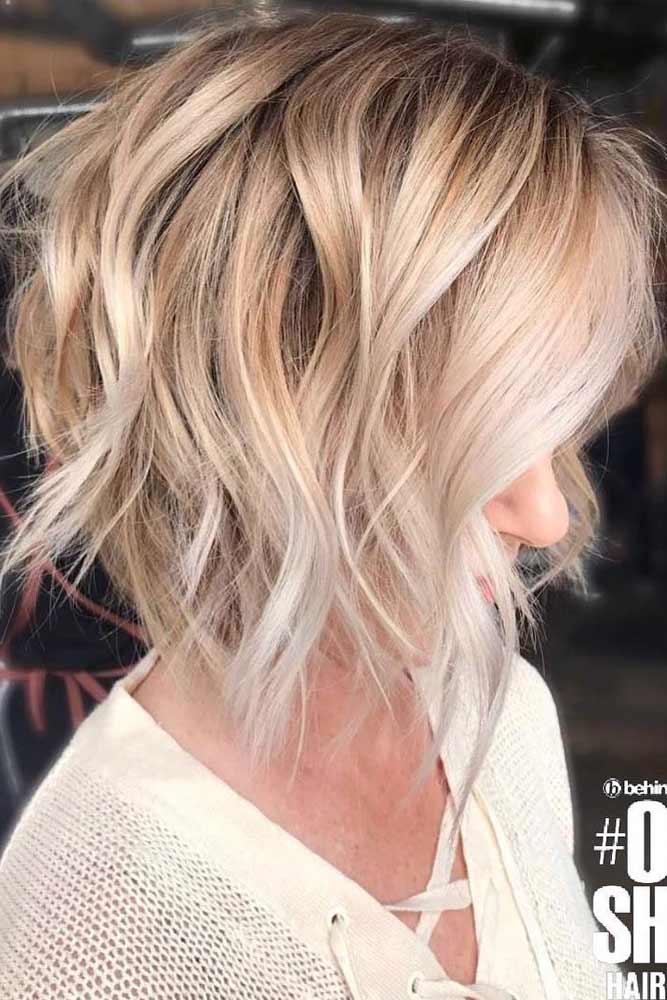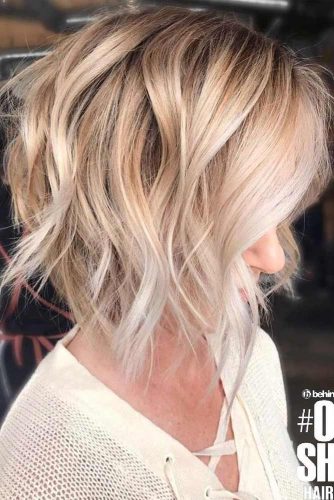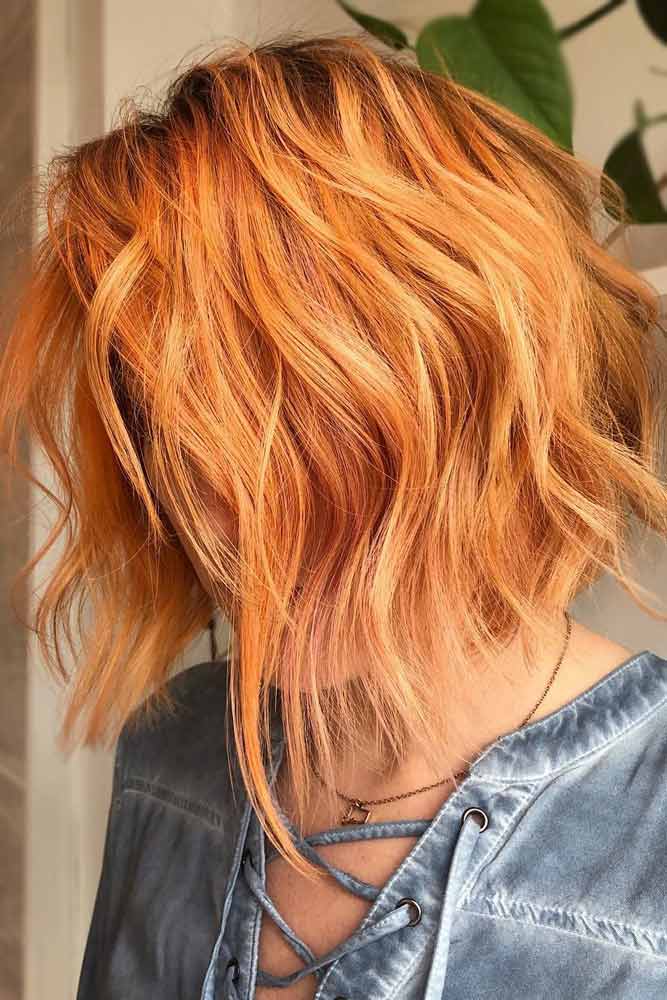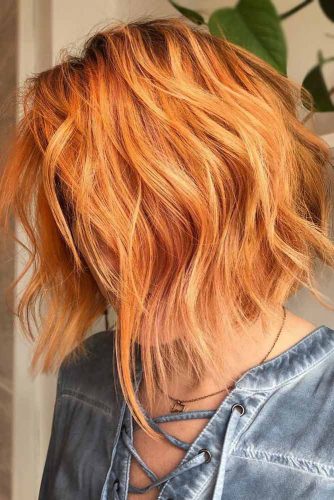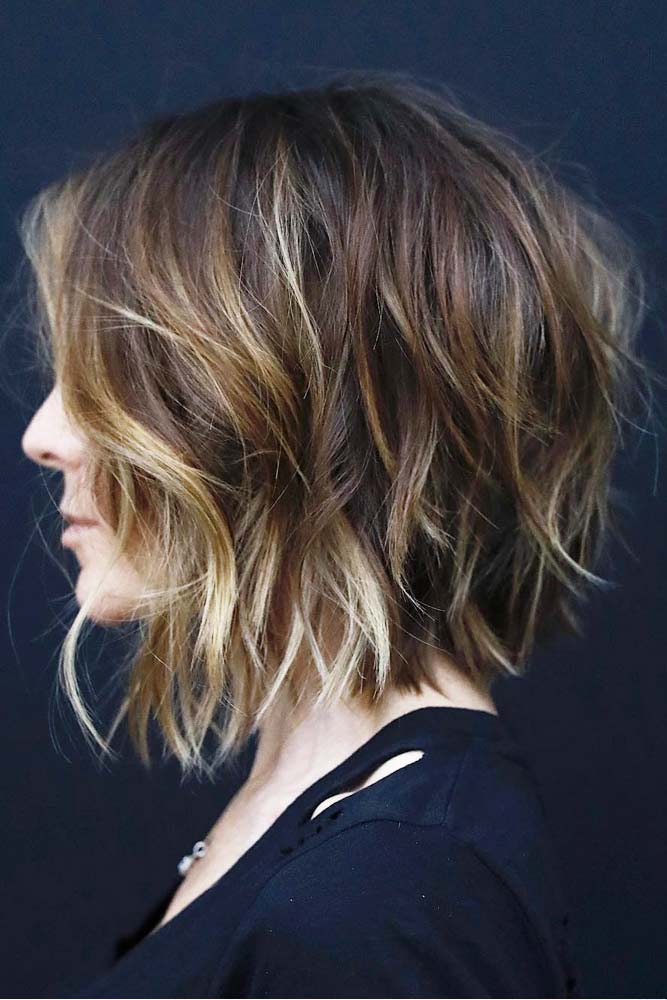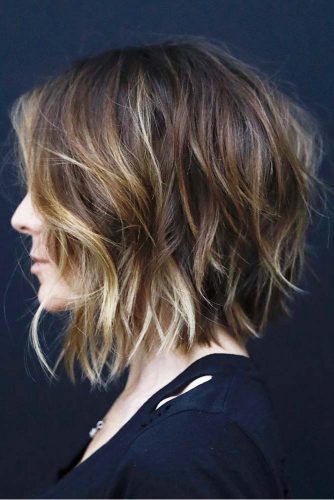 It wouldn't be a secret to anyone that A-line bobs are extremely required these days. Of course, the number of variations this style comes with is impressive, but since we promised to take you to the world of shaggy bob haircuts, we must admit that A-line bobs can be shaggy as well. The primary purpose of an A-line bob is not only to add up some style to your general outlook but also to enhance your features and take care of all the flaws that bother you. That is, the addition of many layers can grant you the necessary volume while at the same time it can deal with naturally thick hair so that the thickness does not bother you. Consider your requirements and opt for a shaggy A-line bob to look stylish and irresistible at the same time!
Medium Shag Haircut
Source: anhcotran via Instagram, buddywporter via Instagram,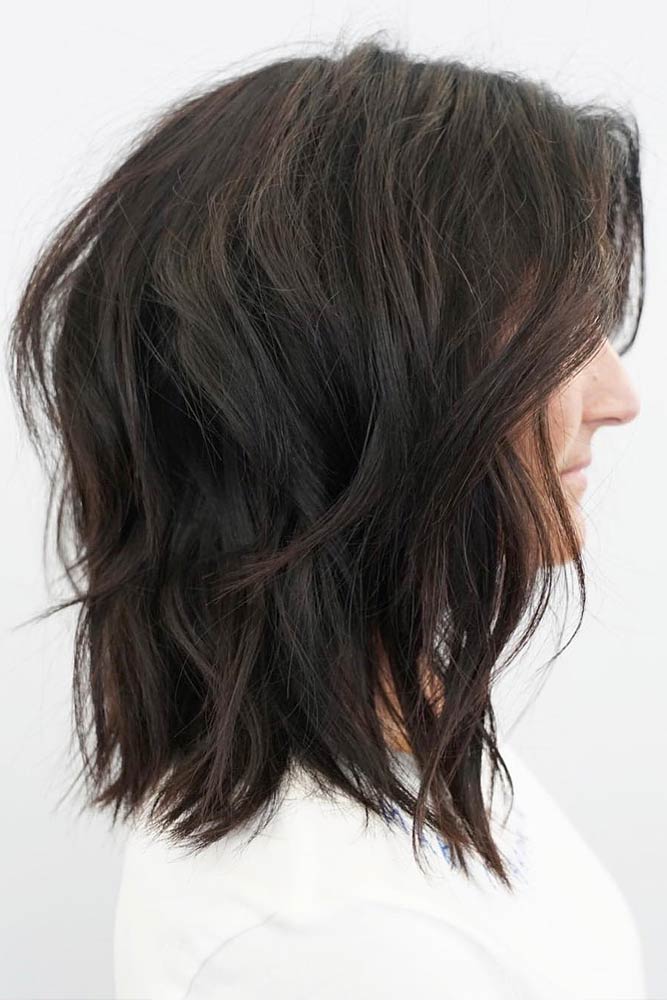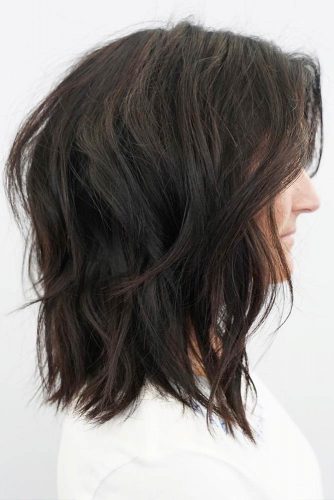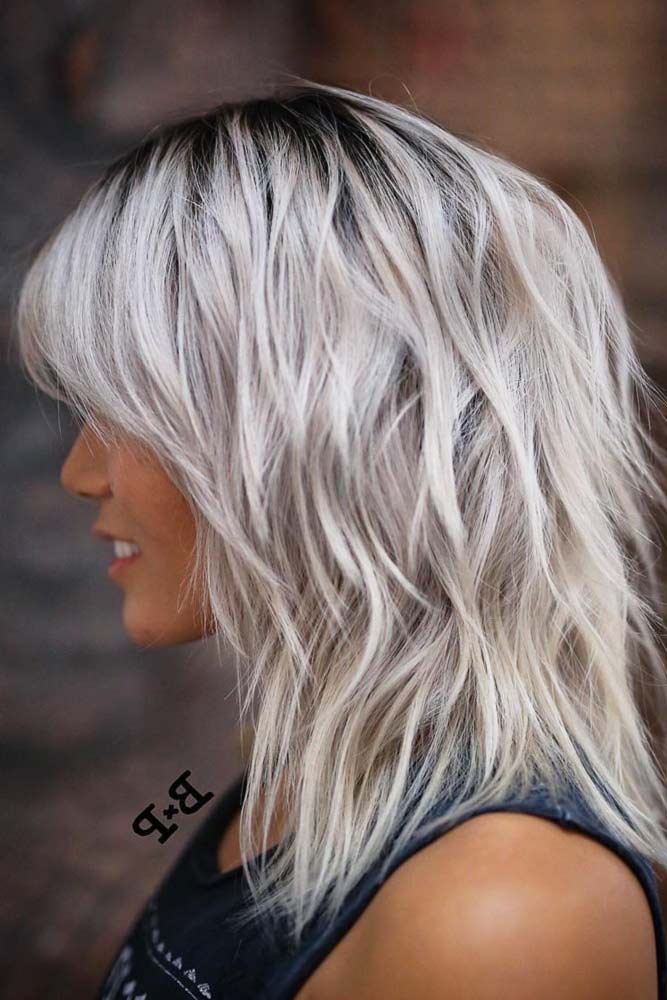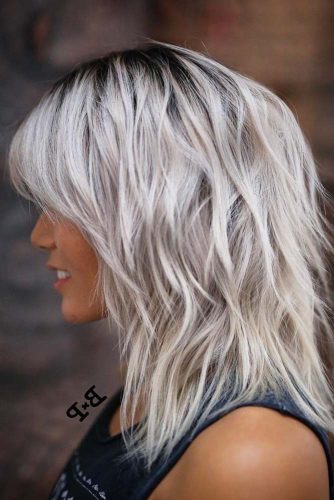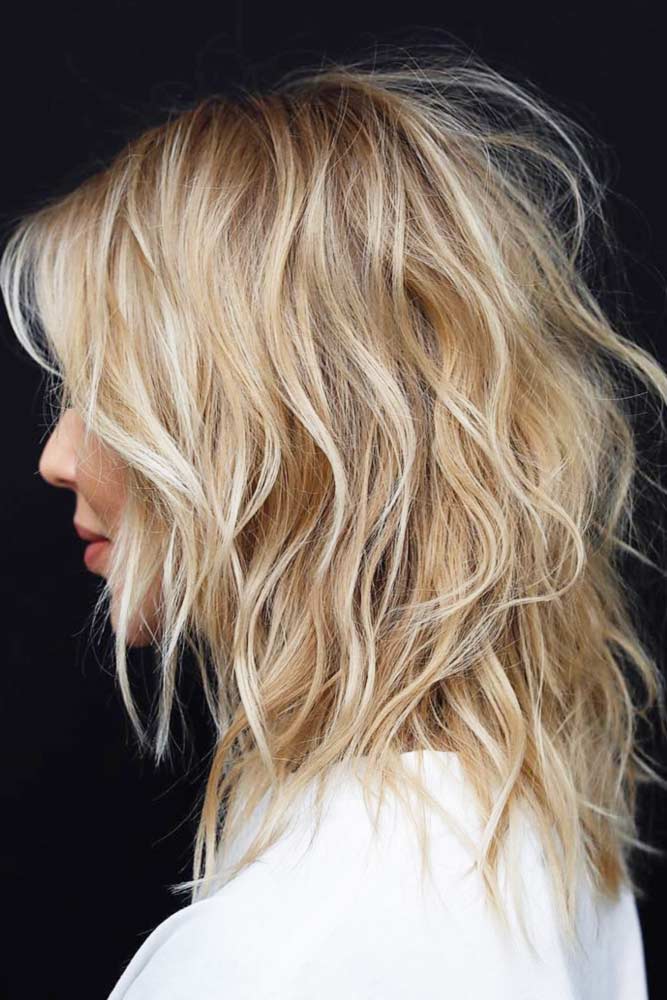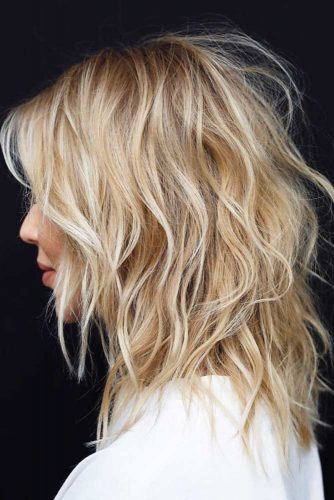 Medium shaggy bob is not only fashionable-looking, but it is also fun to play around with. The thing is that medium length and the variety of layers grants you that advantage of experimenting with different ways of wearing your hair, while there are not that many issues to face that owners of longer shags may deal with. Even the slightest touch of waving will change your look dramatically no to mention the hair-dyeing techniques. Use these ideas to your advantage and do not be afraid to create something on your own!
Medium Shag Haircut With Bangs
Source: salsalhair via Instagram, timm.morrison via Instagram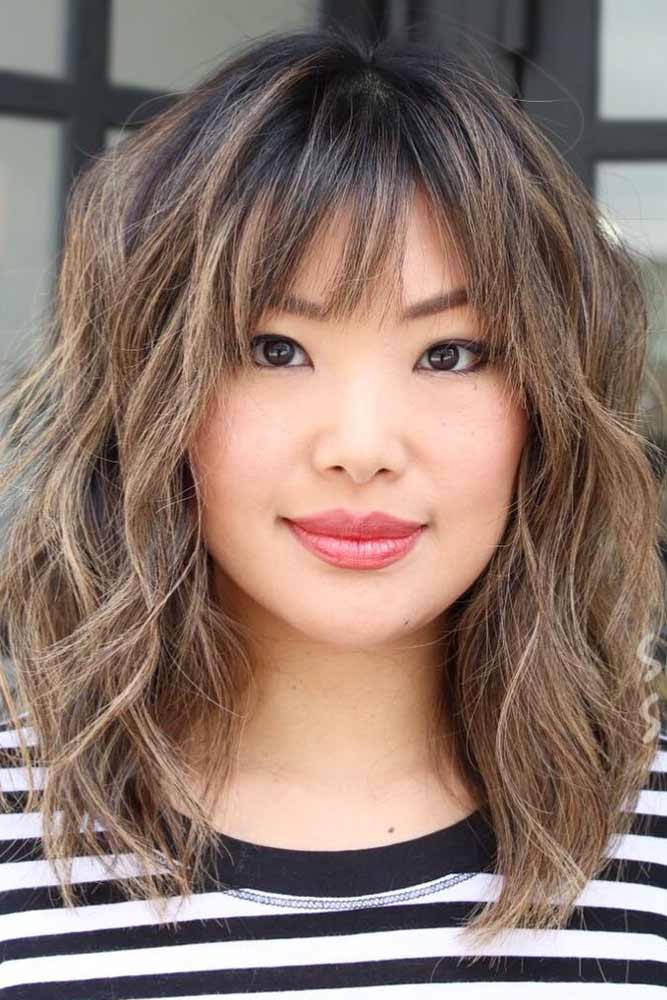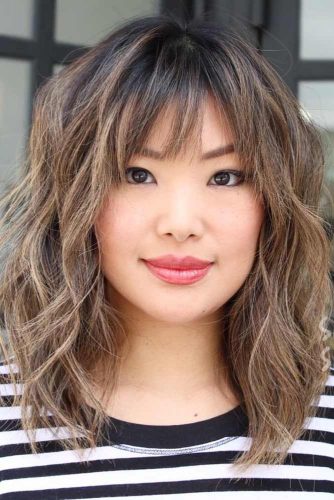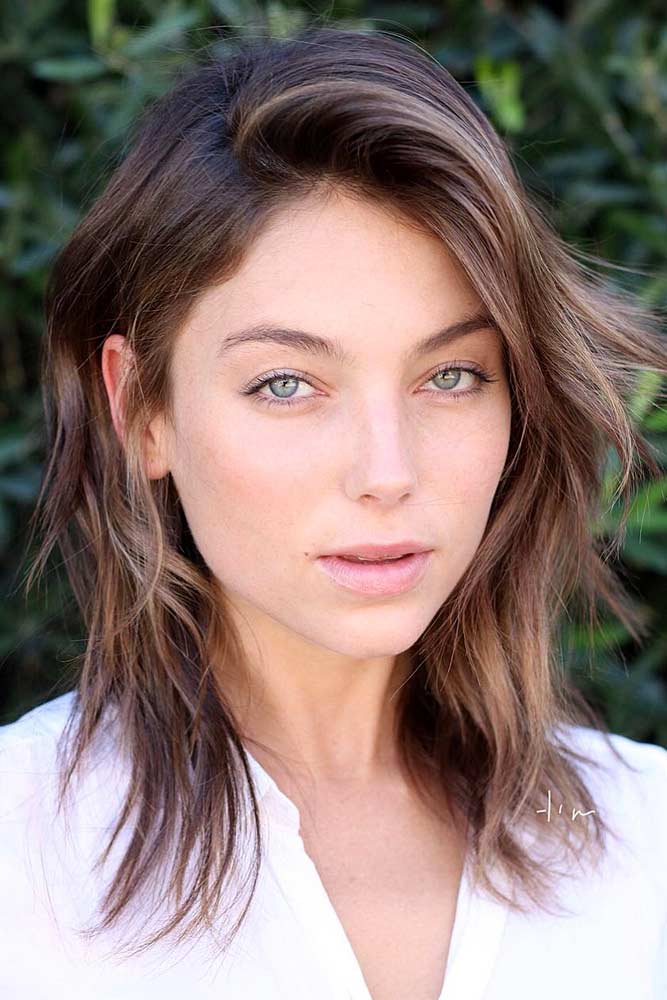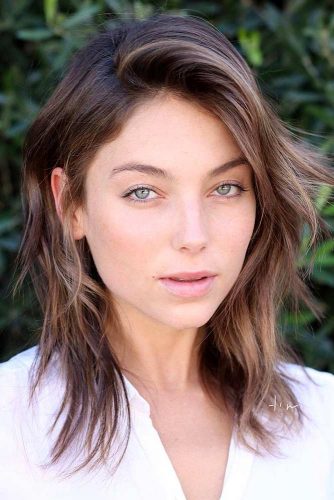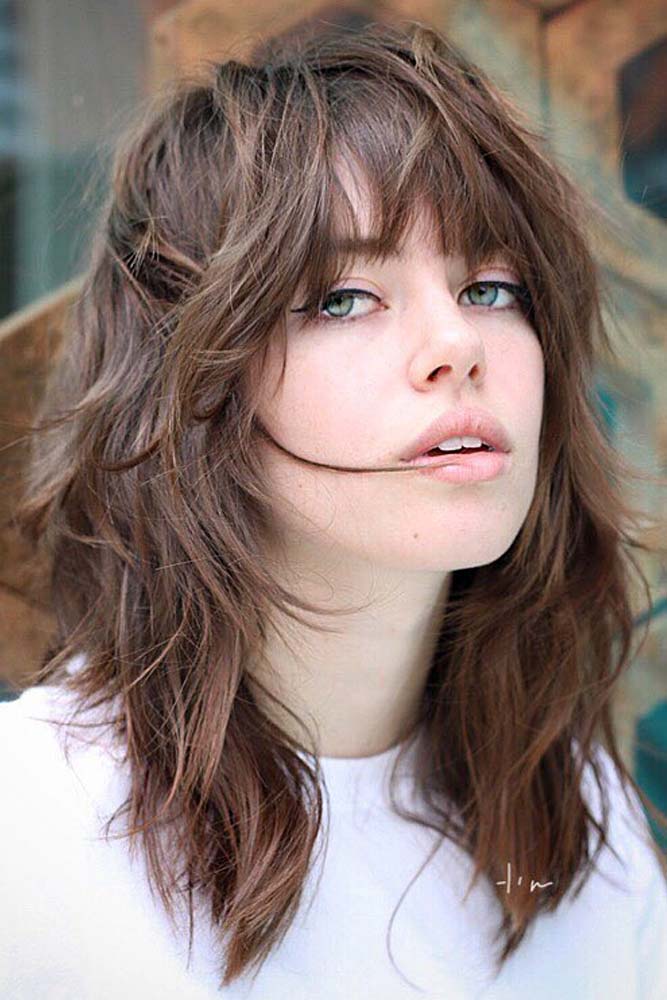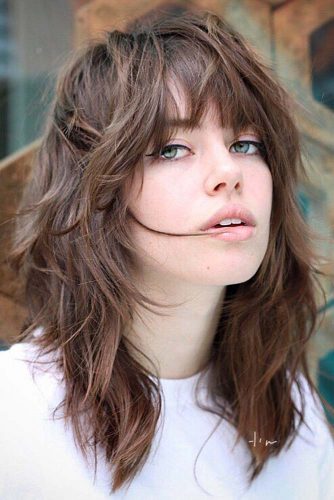 Shags don't have any restrictions for women. Actually, they can get along with your hair type and appearance. For example, if you feel insecure about your face shape, shags won't leave you without help. This idea is a perfect shaggy hairstyle for round faces that will frame your face and make it appear slimmer. Look how lovely these shaggy layers melt with cute bangs, making this pretty round face look more attractive.
Stacked Shag Haircut
Source: butterflyloftsalon via Instagram, glamiris via Instagram, rafaelbertolucci1 via Instagram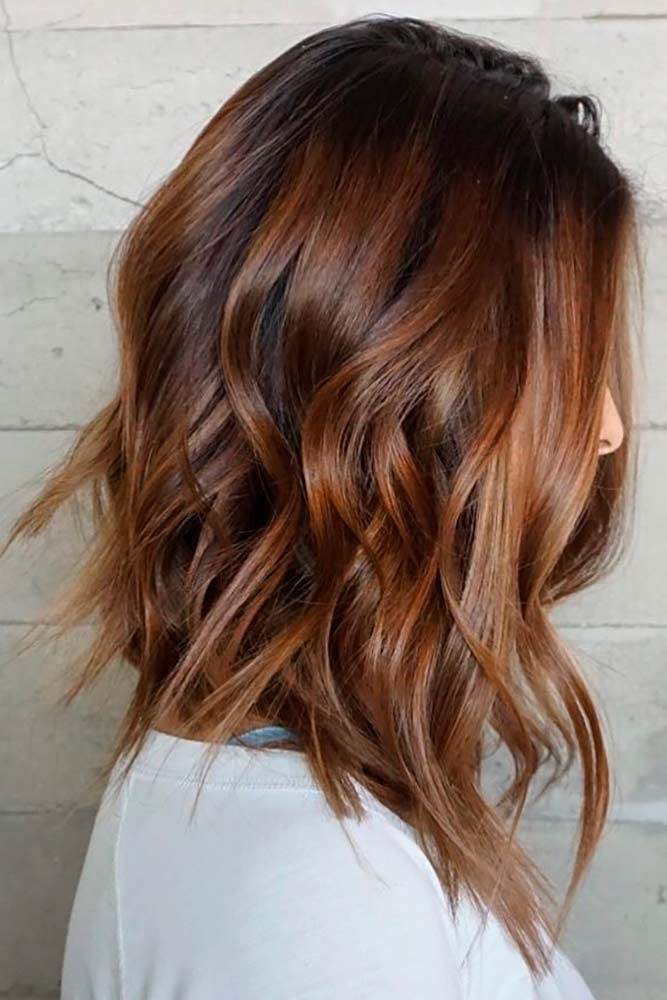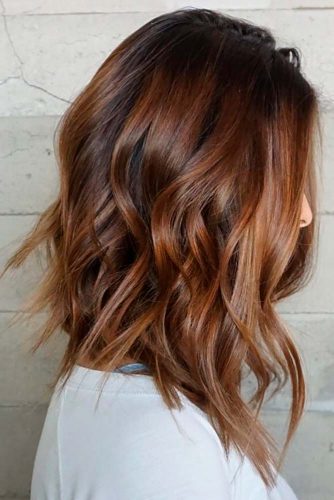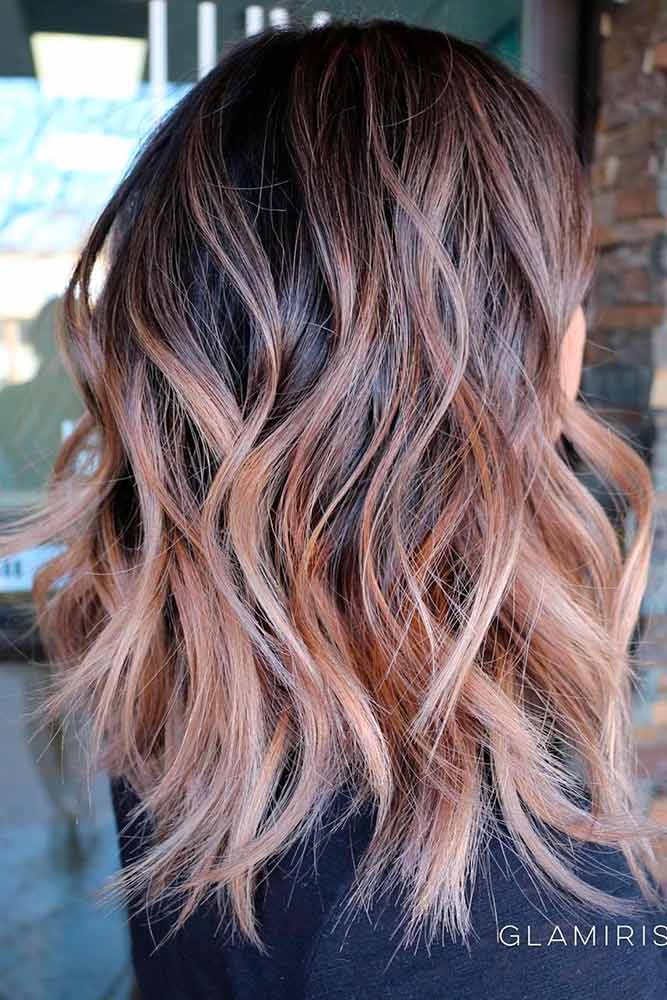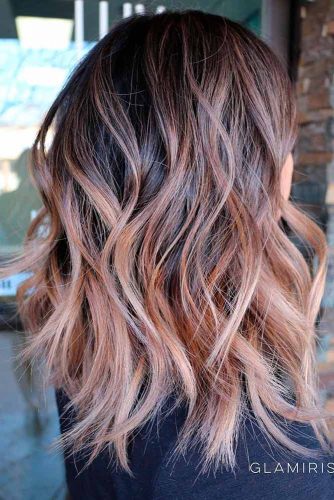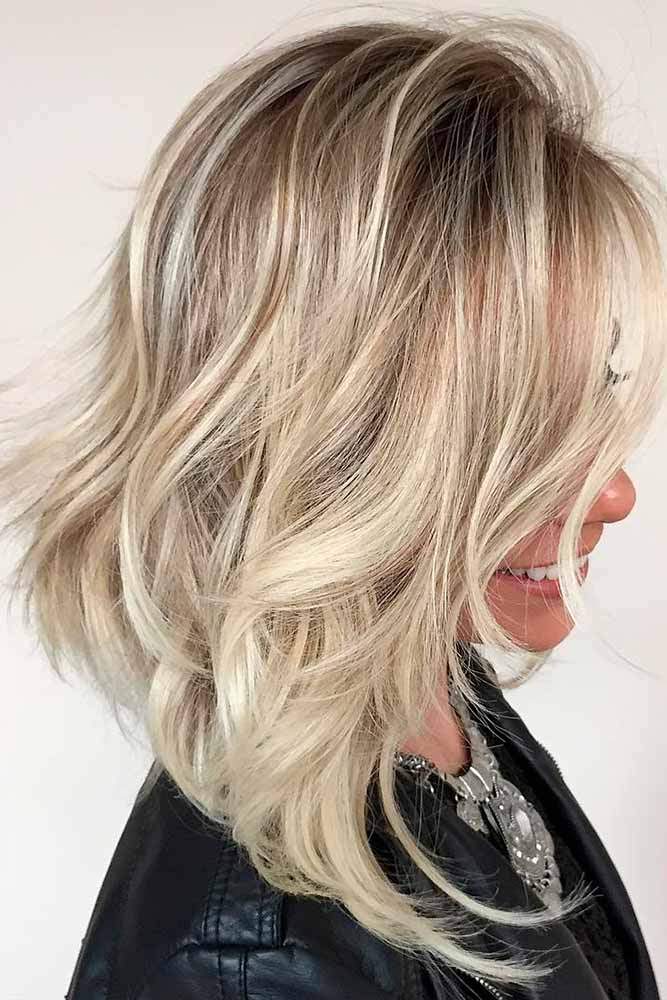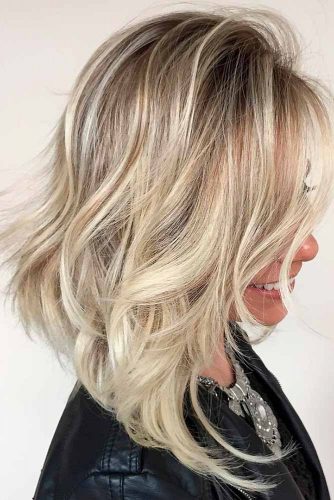 How do you like the graduation from short to long shag? Yes, the shape that medium stacked cuts give to your hair is just gorgeous. Wait, look at this waves! It seems like this idea is the embodiment of stylishness: layers, waves, and fantastic highlights. Shag hairstyles are simply impressing. Are you ready to impress everyone around with such a fabulous look?
Long Shag Haircuts
Long Shag Haircut
Source: heather_j_wurts via Instagram, timm.morrison via Instagram, singi.vo via Instagram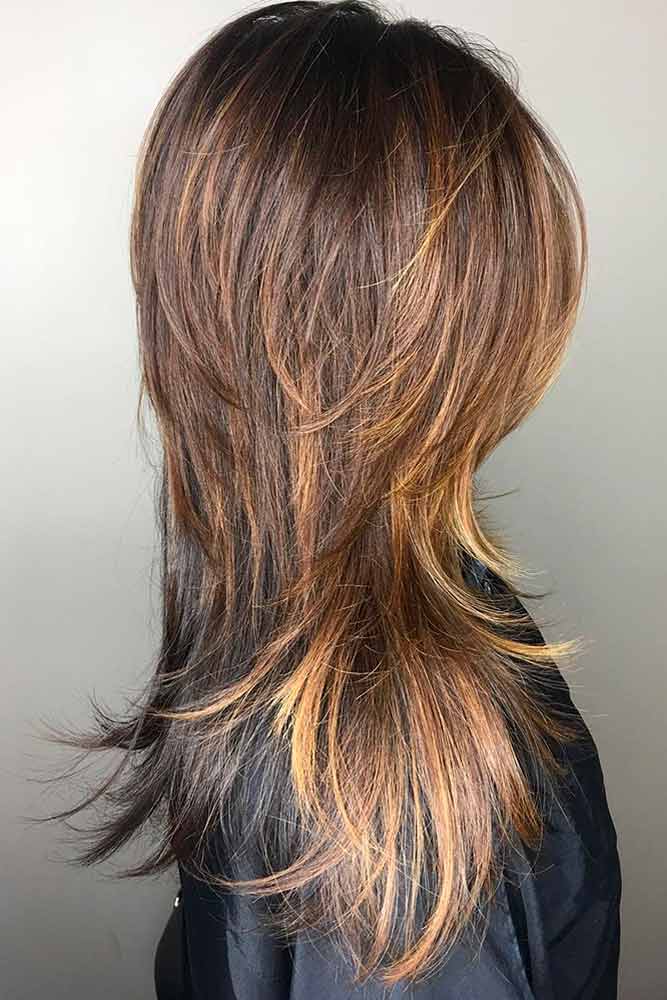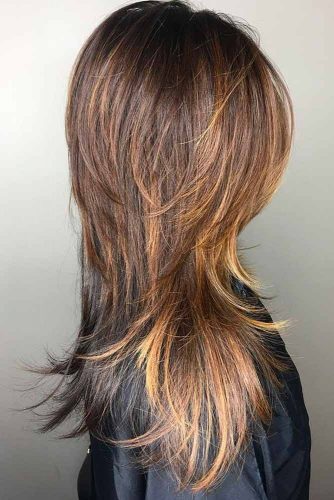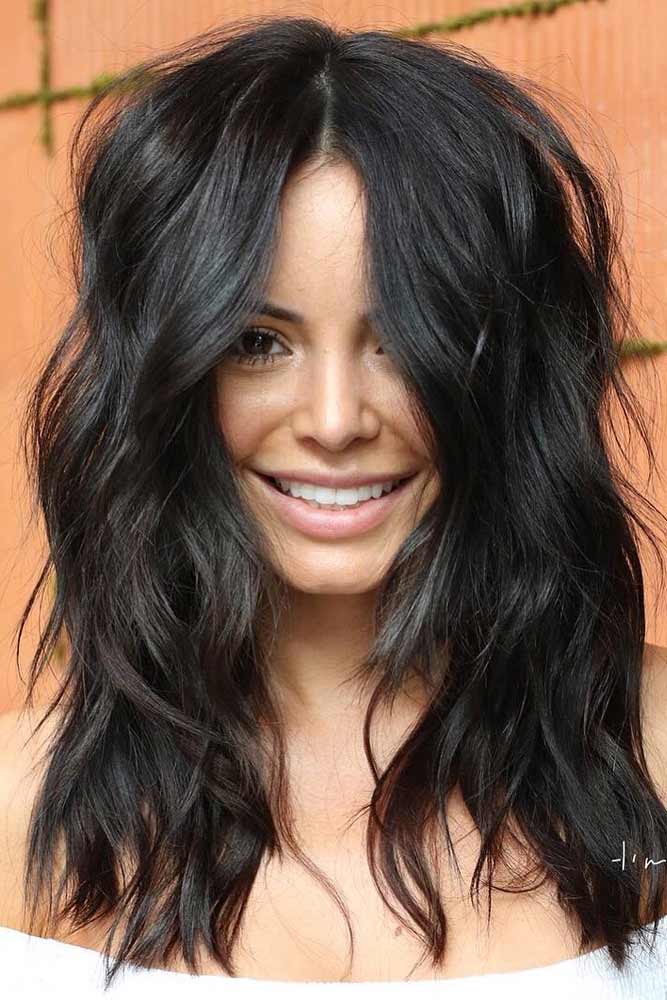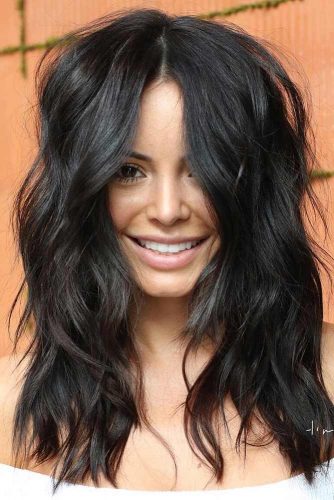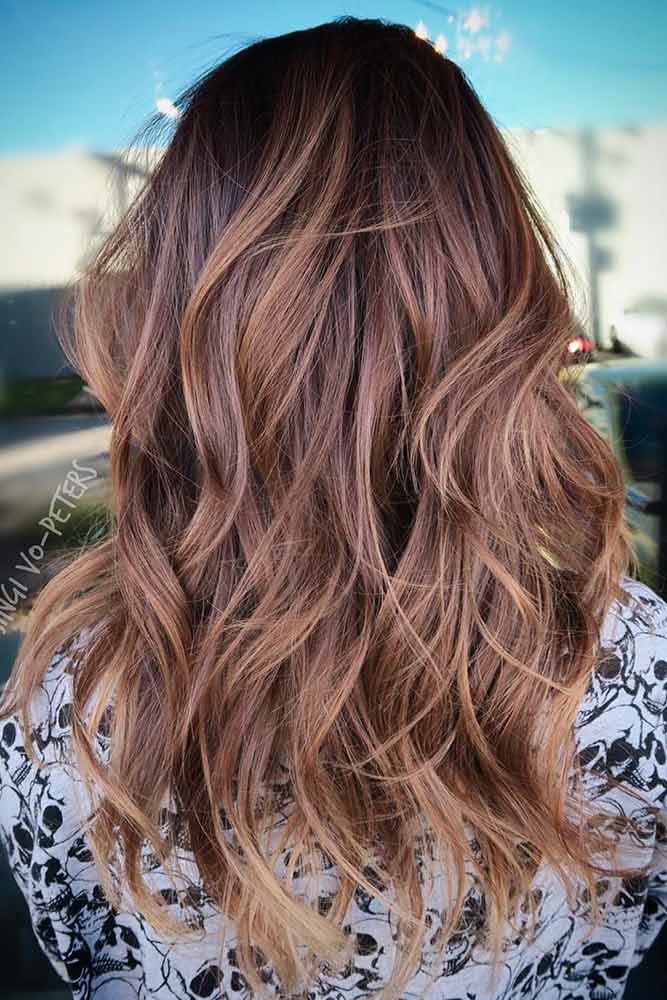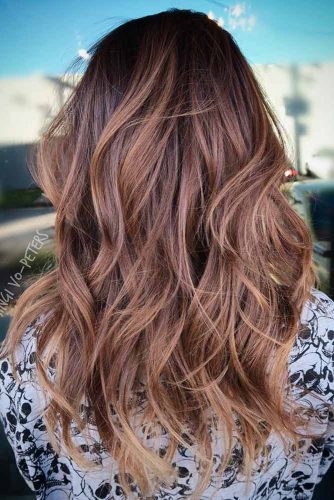 When the sunny weather comes, it is only natural that all the ladies wish to let their locks loose and look their absolute best. The perfect way to achieve that natural and slightly messy and careless look is to add a fresh shag cut to your long hair. As you may already know shags are all-flattering, but that is not the end of the list of all the advantages. They are absolutely gorgeous in their versatility and outstandingly easy to style, all you need to do is to add some beach waves to your mane, and you are ready to rock and roll. Isn't this just amazing? Do not forget that no one dismissed the color experimentations!
Long Shag With Bangs
Source: hairstorystudio via Instagram, joeltorresstyle via Instagram, drelefevre via Instagram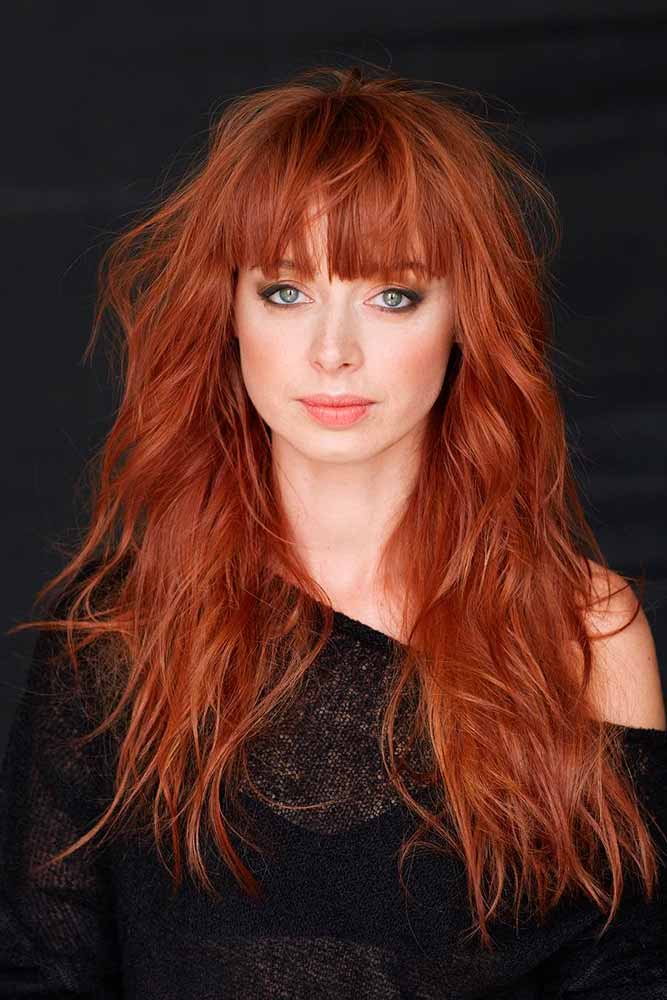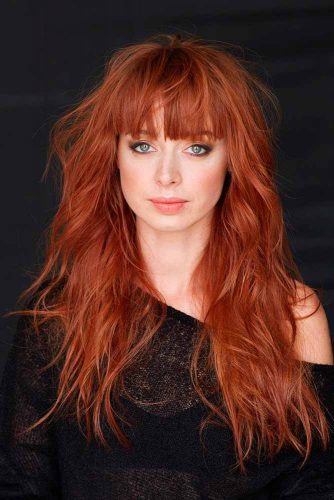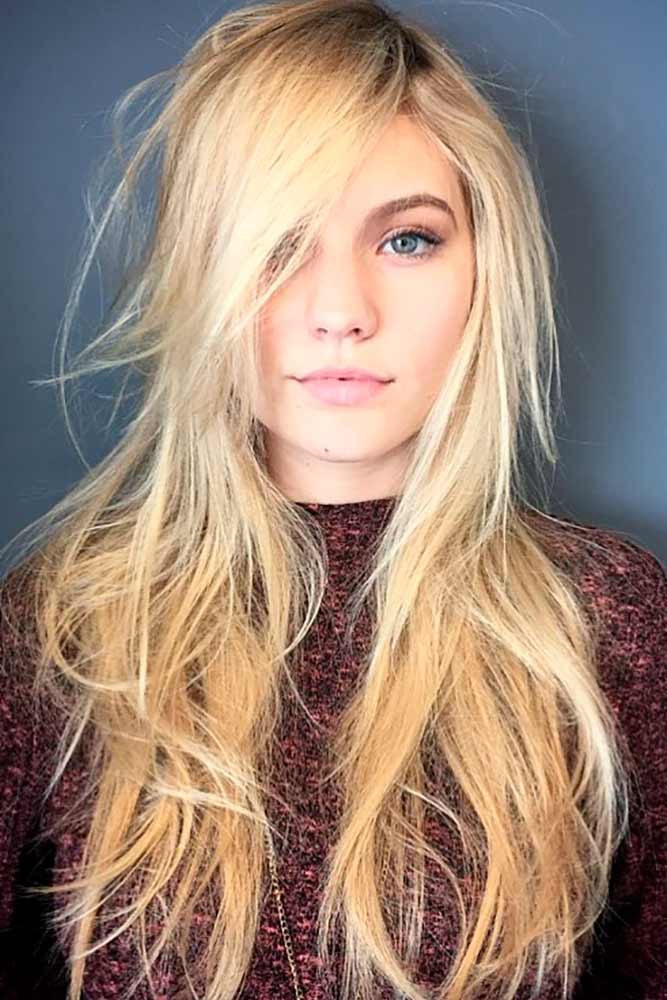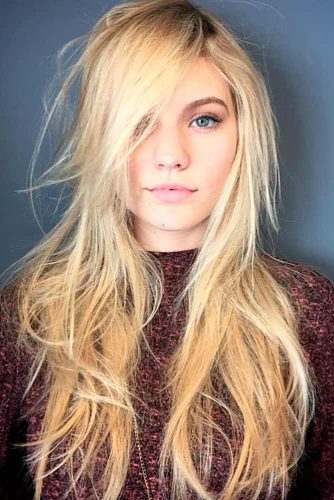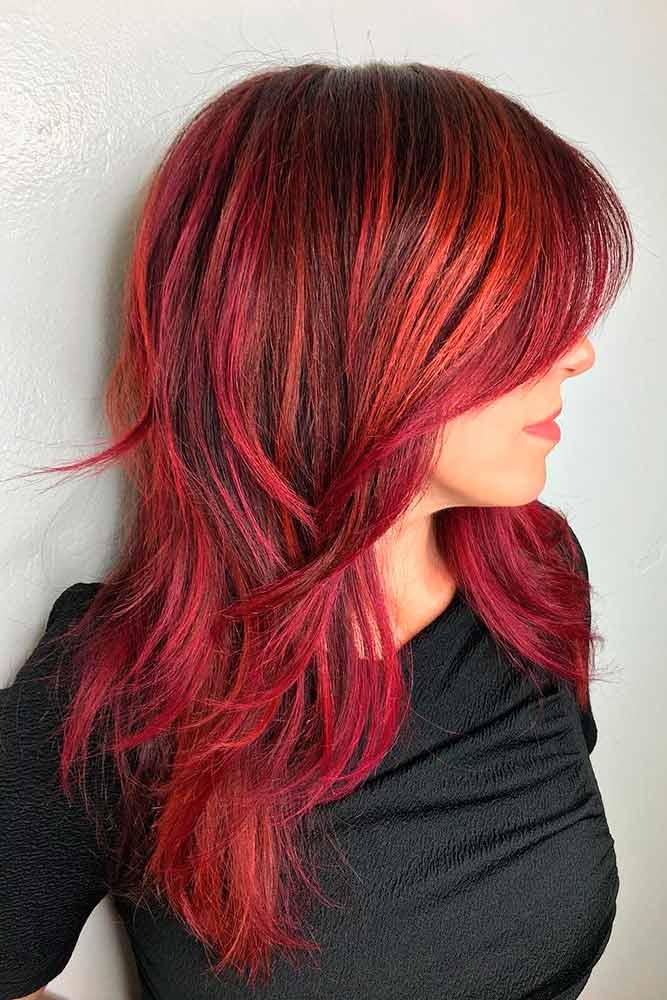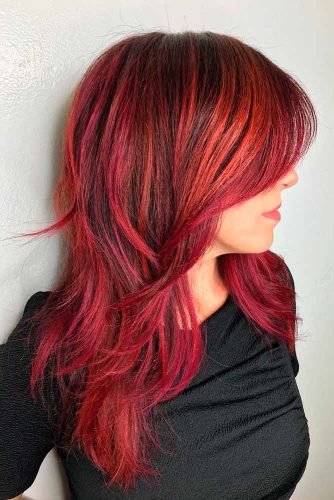 Shags that have longer layers allow for movement as well as texture without losing much volume of your hair. Opt for one of these haircuts if your tresses have medium density and texture.
Messy Bedhead Long Shag
Source: salsalhair via Instagram, prettylittleombre via Instagram, drelefevre via Instagram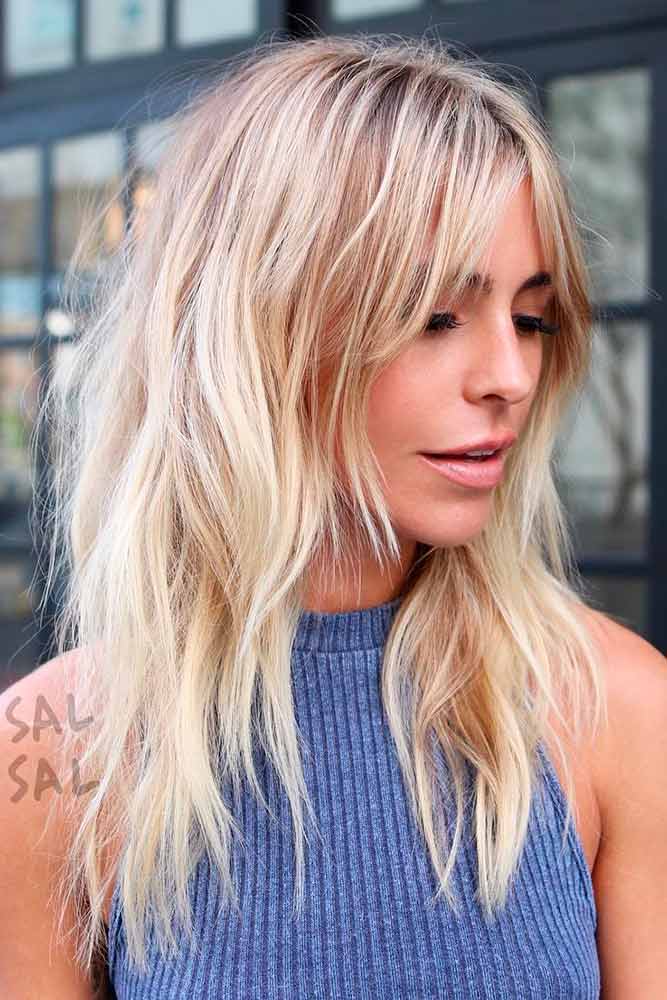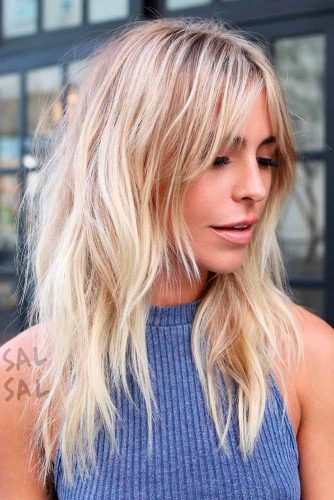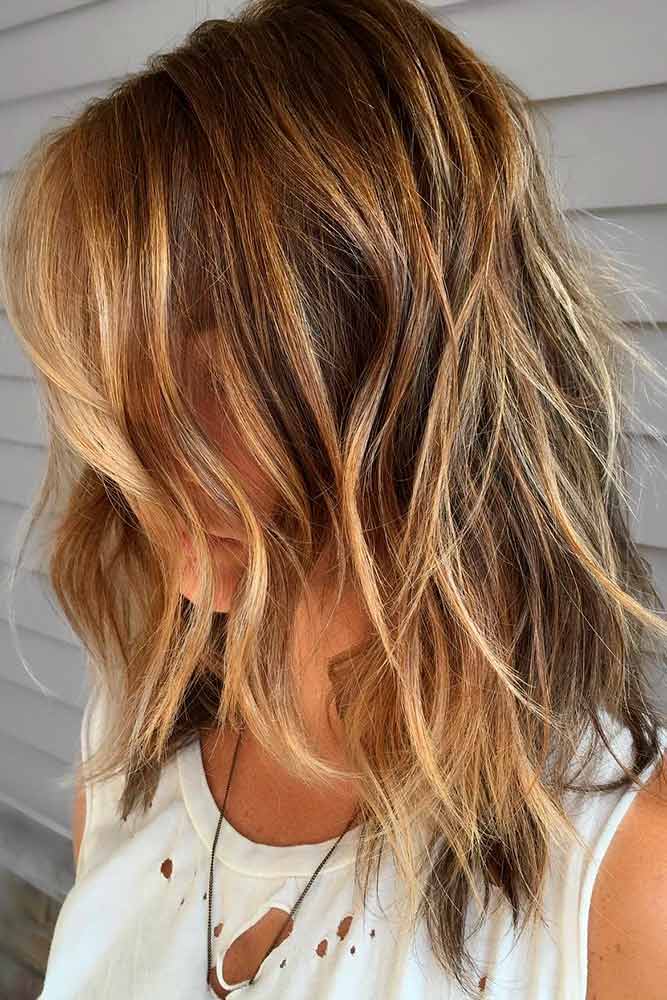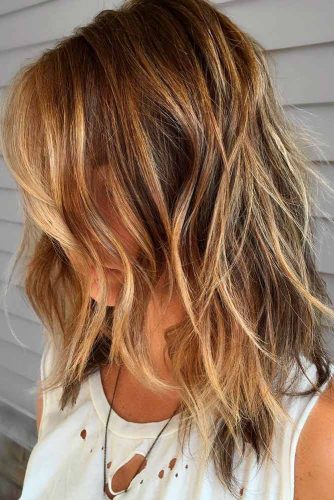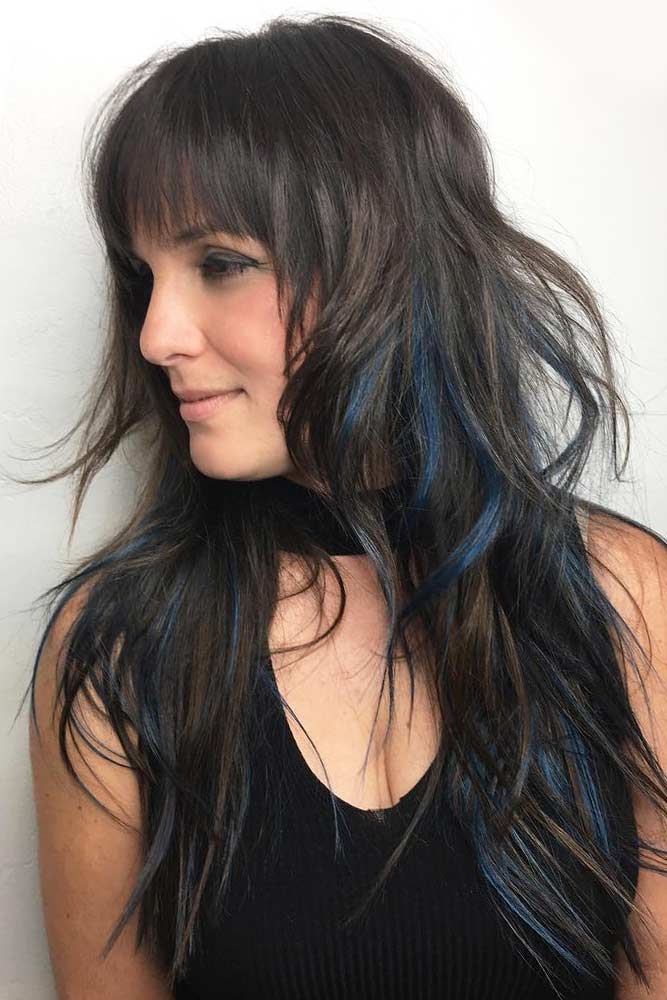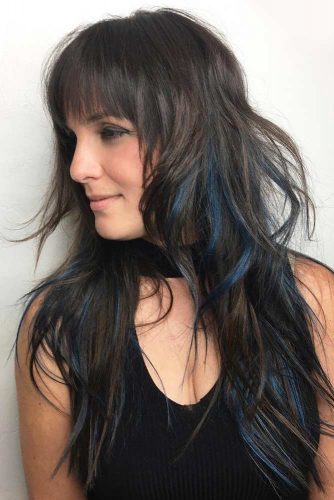 This season the most influential hair stylists recommend styling your layered shag in a messy, bed-hair manner. Thus, your image will be carefree and super seductive at the same time. All eyes will be on you.
We love how good-looking these shag haircuts are. There are so many beautiful options that you can rock without much effort put. Would you like to bring such freshness to your appearance? Then don`t hesitate and choose the cut you prefer the most.
ADVERTISEMENT ‧ CONTINUE READING BELOW