Gray Hair Is Trending This Season
Gray hair is not a burden these days. Thanks to superstars like Lady GaGa and Pink, gray color is now ultra-trendy.
If you are naturally going gray, you can now embrace and enhance your hair color. There are a lot of trendy grey hair looks. From silvery gray to ombre gray, there is no limit to the number of styles for grey hair.
Silvery Gray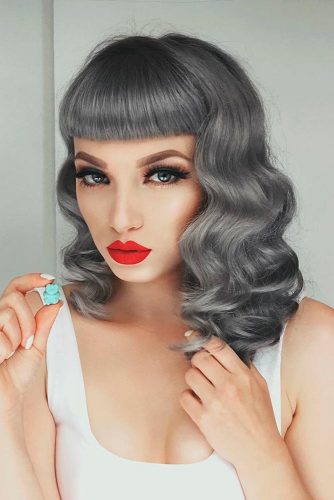 Source: _missbo via Instagram
If you opt for a silver hue instead of matte gray, you will look years younger!
Silver Pixie With Lavender Highlights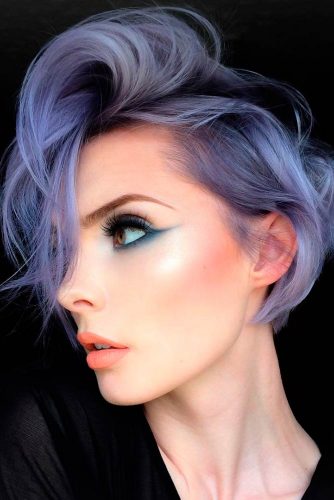 Source: beautsoup via Instagram
Pixie cuts look superb with gray tones. And if you add in some gorgeous lilac highlights, you can take this trendy look to a new level!
Blonde Ambition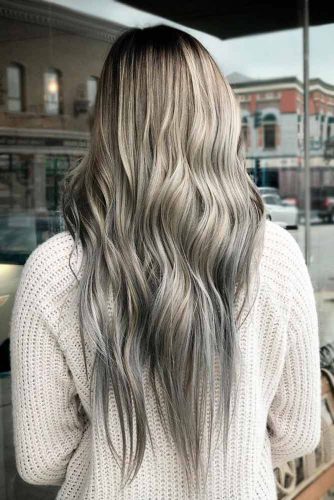 Source: colormemimi via Instagram
If you aren't quite ready to fully embrace the gray, you can ask your hairstylist for ash blonde tones with subtle gold, silver, and gray highlights.
Gray And White Ombre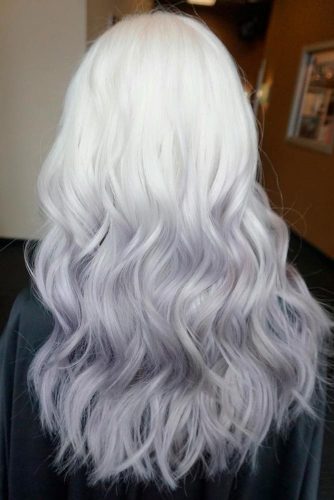 Source: taitkieuapril05 via Instagram
This look is classy yet trendy with its white base that naturally fades into a sophisticated foggy gray hue.
Salt-n-Pepper Curls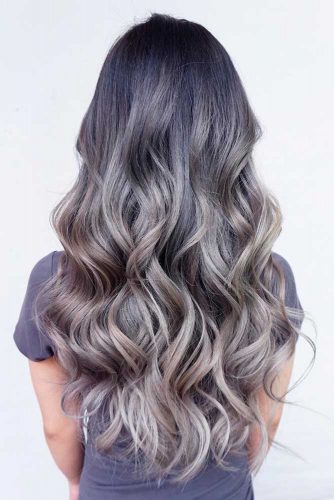 Source: evalam_ via Instagram
This adorable salt and pepper blend looks truly stunning with these bouncy curls for a fun and playful vibe.
Blondish Hue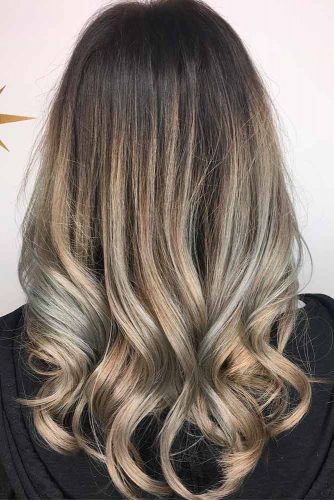 Gray Spikes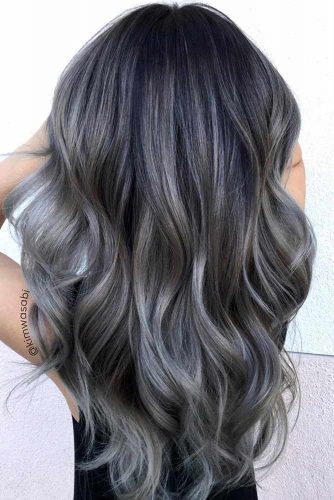 Source: kimwasabi via Instagram
If you are willing to fully embrace your gray, this edgy cut with black and gray spikes is daring and fun.
Grey With A Pop Of Color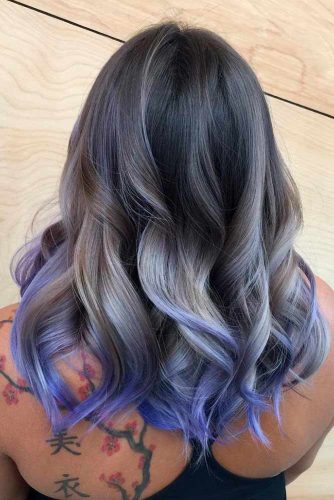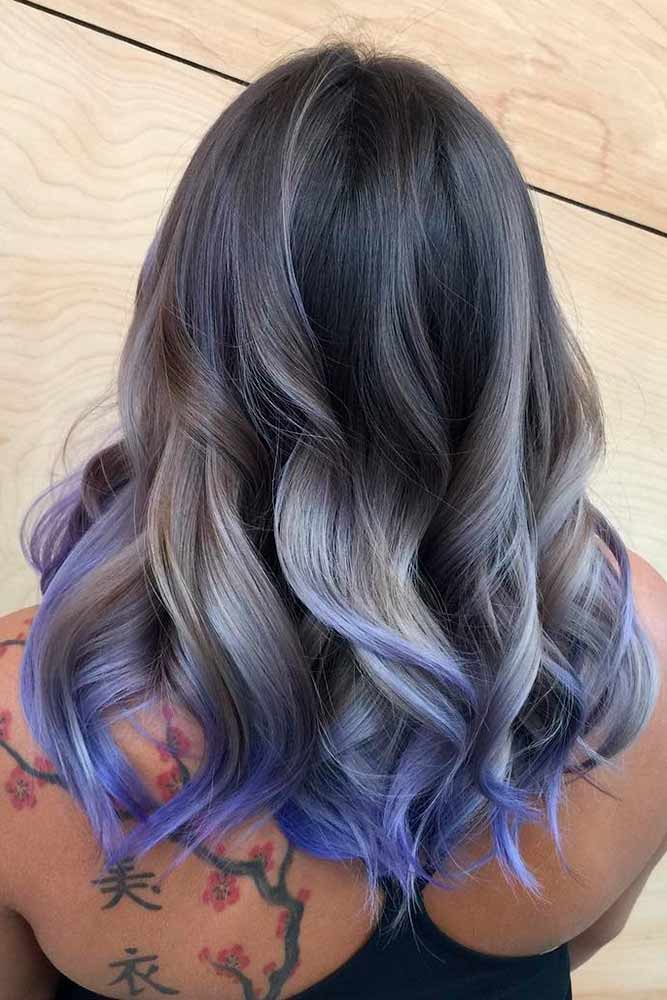 Source: designerhair via Instagram
Just because you are going gray doesn't mean you can't add bold steaks. Deep royal purple, electric blue, neon pink, bold green or bright magenta will look stunning on a gray base.
Salt & Pepper Layers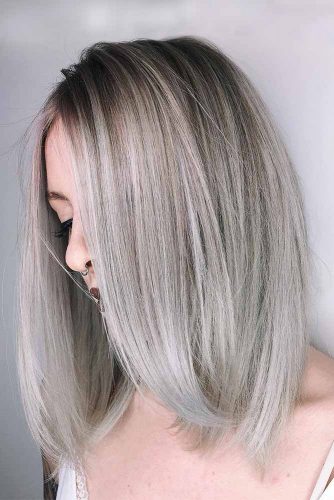 Short And Sassy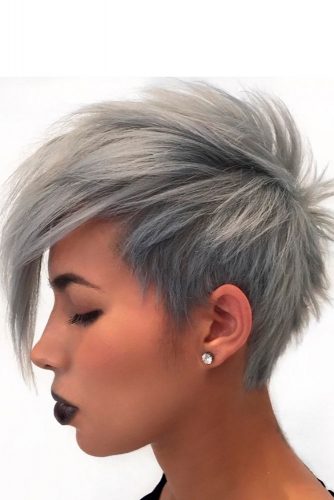 Cute Wavy Gray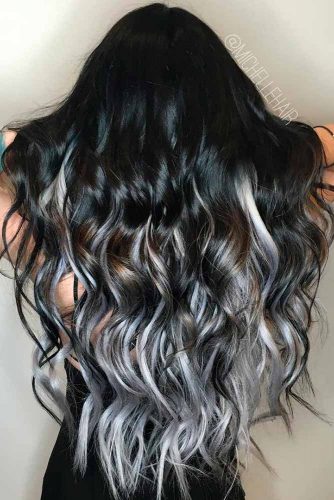 Source: michellehair via Instagram
If you want to take full advantage of your grays, opt for different hues for a stunning balayage effect for your naturally curly locks.
Punky Gray Princess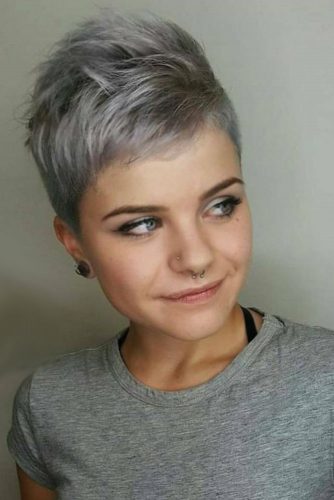 Soft Layers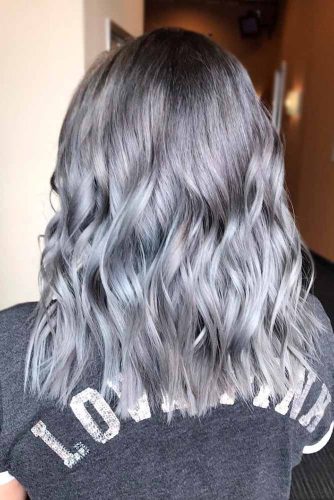 Source: taitkieuapril05 via Instagram
You don't have to chop off your hair just because you are starting to go gray. This gorgeous cut with long and soft layers is simply breathtaking!
Timeless Yet Trendy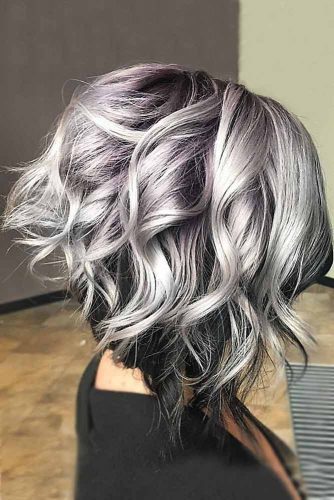 Source: fullmetaljaxon via Instagram
This look is epic with its longer layers and flicked ends that melt into perfect ringlets. This style is classy yet sexy.
Classic Bob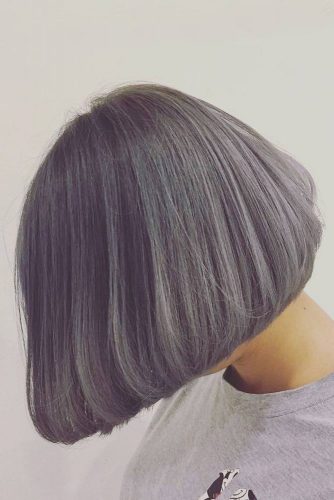 Grey With Aqua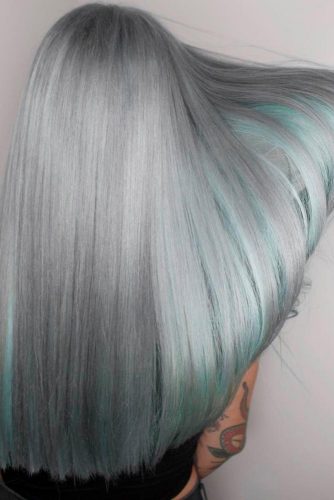 Source: phildoeshair via Instagram
Grey and soft aqua are complementing shades, and every hair stylist will be amazed at this fabulous color blend.
Rainbow Grey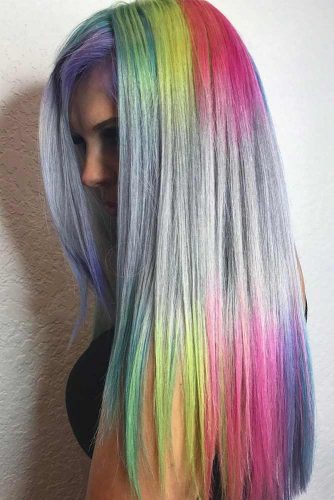 Source: rebeccataylorhair via Instagram
Grey hair is one of the most popular hair trends now. But there are those who decide to go even further and mix two unique trends in one. And these two are grey and rainbow hair trends. Just look at this ethereal beauty!
Long Bob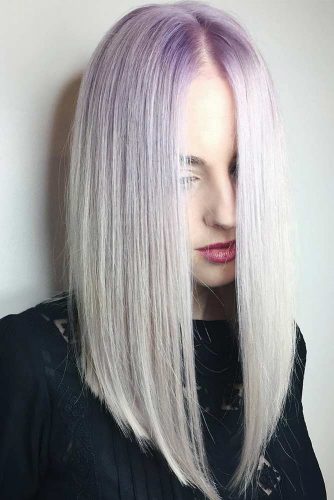 Source: chrisweberhair via Instagram
Long Bob. Lobs are trendy no matter what color you decide to wear. But sleek long bobs look extremely sweet and fairy-like if you combine them with silver hair color. For the greater effect, add some lavender-grey shade to your roots.
Spicy Silver
Far Out Frost
Source: darlaa_g via Instagram
This stunning style with dark roots and silvery gray highlights is soft and chic. The silvery strands are even more vibrant when done up in a fancy braid.
Retro Chic
Source: serahdoeshairahh via Instagram
These glamorous curls hark back to the golden days of Hollywood, but the blue and purple streaks on the dark gray base give it a modern flair.
Gothic Gray
Source: ashyemick via Instagram
This angled bob that just barely grazes the shoulders is sleek and sophisticated. But the charcoal gray and silver streaks add an extra touch of class.
Arctic Freeze
Source: _missbo via Instagram
These long layers with dark roots and face framing layers with icy gray steaks on a black base are quite mysterious and alluring.
Blue Gray Goddess
Streaks Of Silver
Source: bottleblonde76 via Instagram
This shoulder length cut with fun layers that add depth and volume is fun and chic. With its sassy silvery hue, you will look classy and feminine.
Ocean Blue Waves
Source: erin.boha_hair via Instagram
This wavy cut with its greenish blue highlights will make you look and feel like a sexy but sophisticated mermaid.
Ravishing Raven
Ashen Gray Ombre
Source: darlaa_g via Instagram
With its ashy and grayish hues throughout that add depth and movement to your long, curly tresses, this look is perfect for blondes.
Silvery Fringe
Source: cassieemua via Instagram
Bangs are totally in right now, and these big loose waves with thick full silvery bangs are totally hip. This look is gorgeous with its perfect blend of ash brown, silver, and blue highlights.
Graphite
Source: phildoeshair via Instagram
Graphite hair is not something that can be pulled off by anyone. In case you are ready to do that, we can't but advise you to enjoy the power of graphite!
Dark Grey Locks
Source: number_76 via Instagram
There is not only grey needed for the creation of dimension, in case that is what you are aiming at. Adding some blues and reds is that perfect combo that will result in something as deep as this hair style.
Aqua To Siver Ombre
Source: ericakeelen_hair_love via Instagram
The best way to stand out is to combine some completely opposite colors. Aqua blue and grey isn't something you can call regular. But it is outstanding, nevertheless, don't you think?
Source: number_76 via Instagram
If you want to be different from anyone else, we may have an idea in mind. How do you feel about hidden emerald strands within the depth of your icy-silver mane?
Graphite To Deep Blue Ombre
Source: overcaststudios via Instagram
Deep silver looks extraordinary on its own, but there is a way to spice things up. What we have in mind is the blue to graphite ombre. Astonishing-looking, wouldn't you agree?
Tips For Gray Hairstyles:
Longer Hair: Long grey hairstyles are making a comeback with ombres, balayage tones and bursts of color!
Medium Length Hair: Medium length styles give you a lot of options for texture, layers, and volume.
Short Hair: Short gray hairstyles are fun and edgy. Think adorable pixies and short angled bobs!

Main photo by _Missbo