It's time to learn bridesmaid hairstyles trends as your big day is fast approaching. We are sure that you have already picked a hairstyle for yourself. And now find something flattering for your bridesmaids to create an ideal ensemble. To help you out, we have collected photos of the most gorgeous half-up hairstyles for long hair.
Braided Half Up Half Down Hairstyles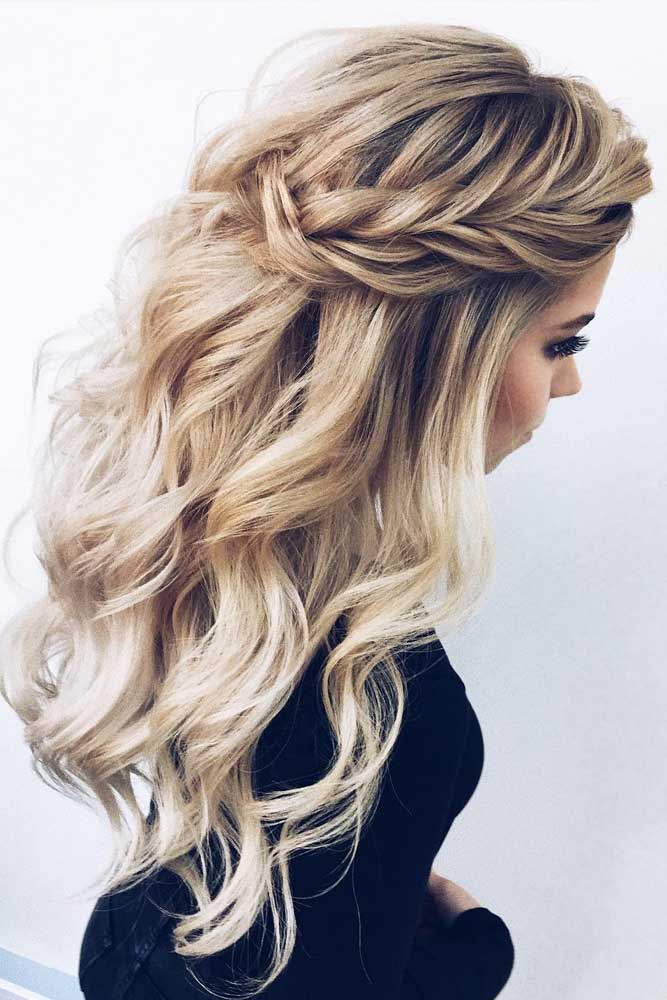 Source: xenia_stylist/Instagram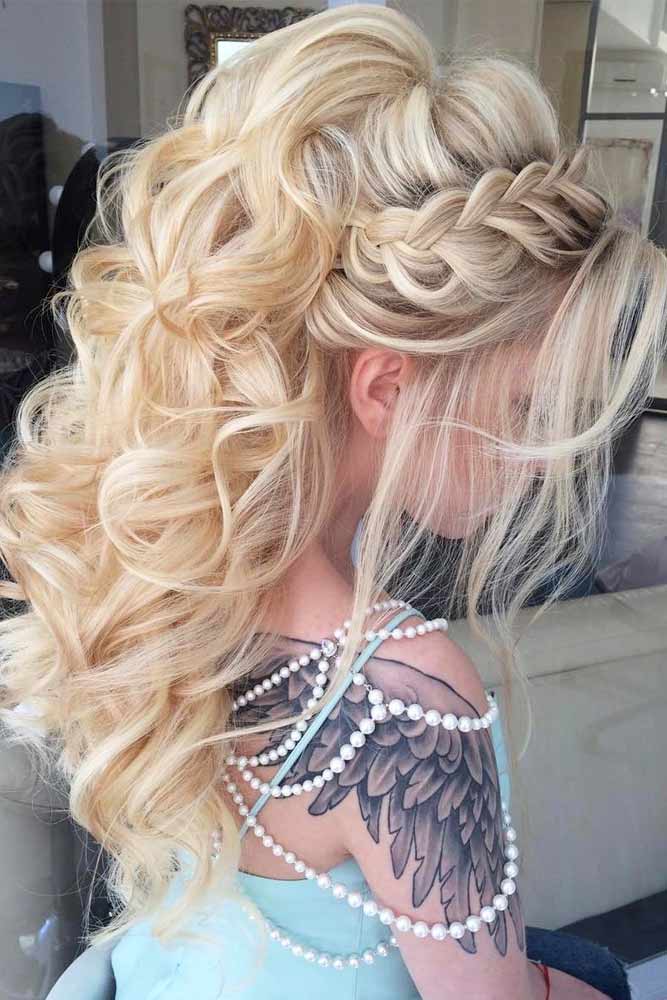 Source: elstile/Instagram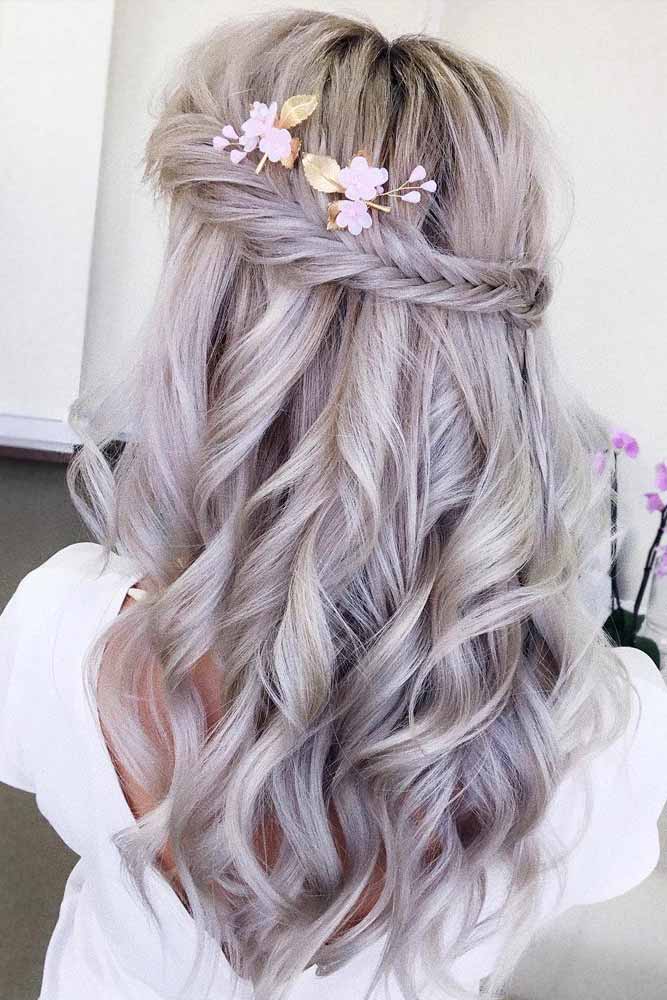 Source: xenia_stylist/Instagram
Half-up half-down hairstyles are a great option for a special occasion. They looks amazing beautiful, but actually are super-easy to create. Also, this hair style suitable for any hair length, texture and face shape. You can enjoy all the beautiful simplicity of leaving your hair down and not having to correct your hair every minute. Can you imagine?
Half Up Half Down Bridesmaids Hairstyles With Accessories
Source: bridalhaircouturebykatie/Instagram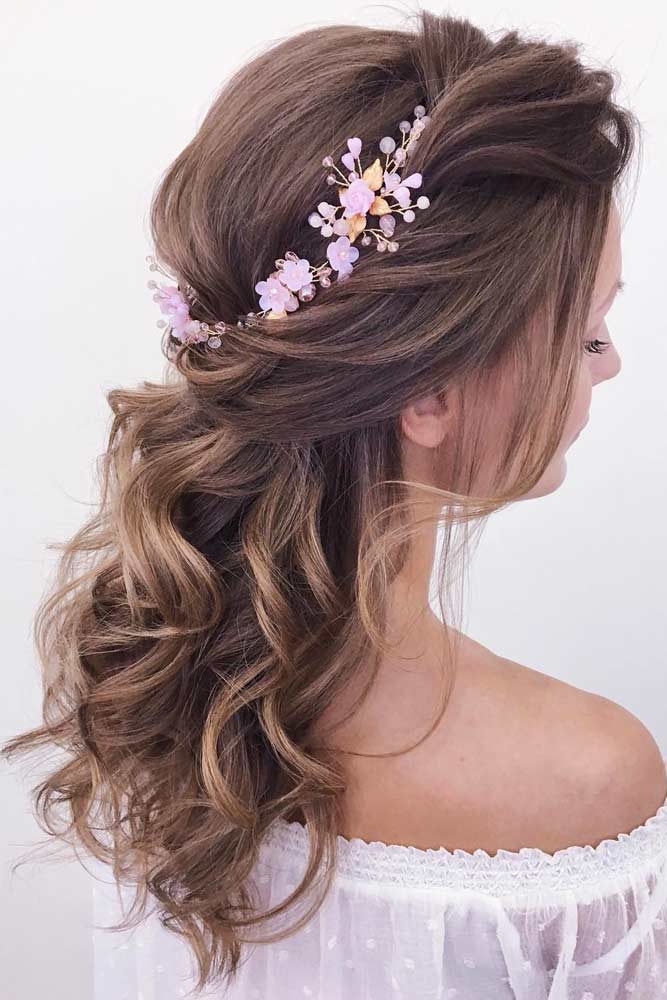 Source: xenia_stylist/Instagram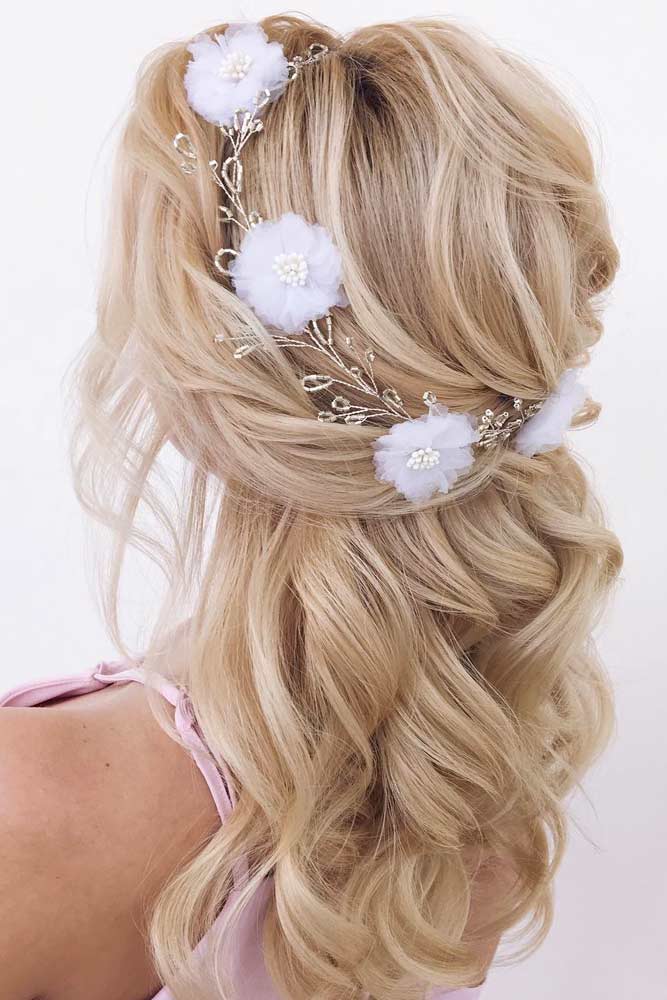 Source: xenia_stylist/Instagram
Accessories are a great idea for a wedding hairstyle! They will give a halved half up half down bridesmaids hairstyle and make it unlike everyone else. Just use a hairpin in wedding style - pearls, stones or feathers-you decide!
Half-ups are considered to be easy hairstyles, which does not prevent them from being fabulous. Such hairstyles are most flattering for women who have heart shaped, square, and oval faces.
Half Up Bridesmaid Hairstyles For Brunette Girls
Source: Elstile/Instagram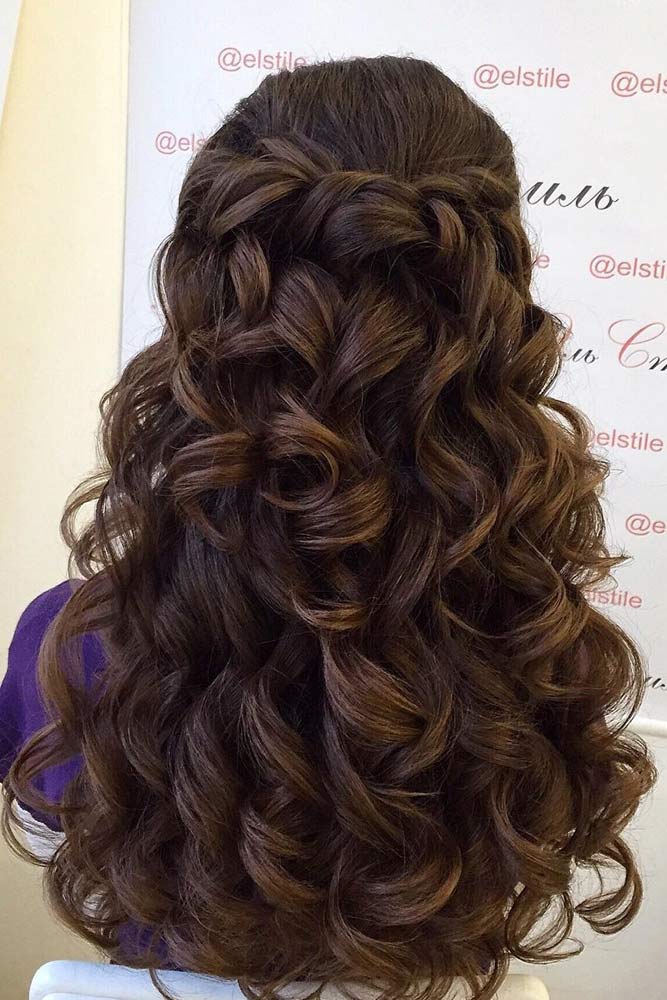 Source: Elstile/Instagram
In order not to fall apart, long hairstyles require you to use qualitative styling products. Well, that would be a smart decision to do so before attending a wedding ceremony. As a bridesmaid, you should look flawless.
Twisted Half Up Hairstyles For Long Hair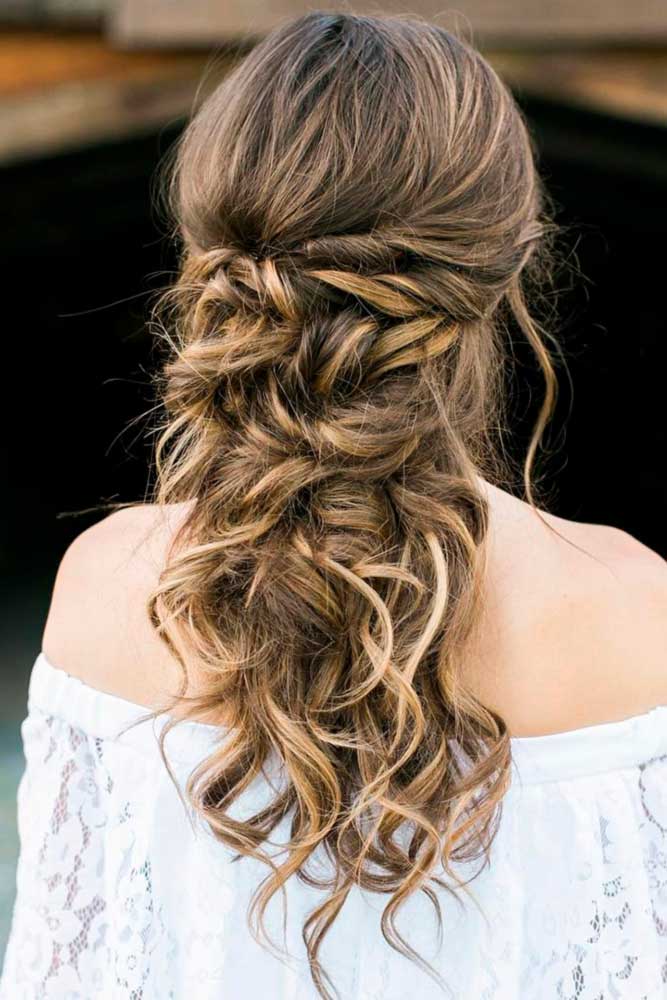 Source: heidimariegarrett/Instagram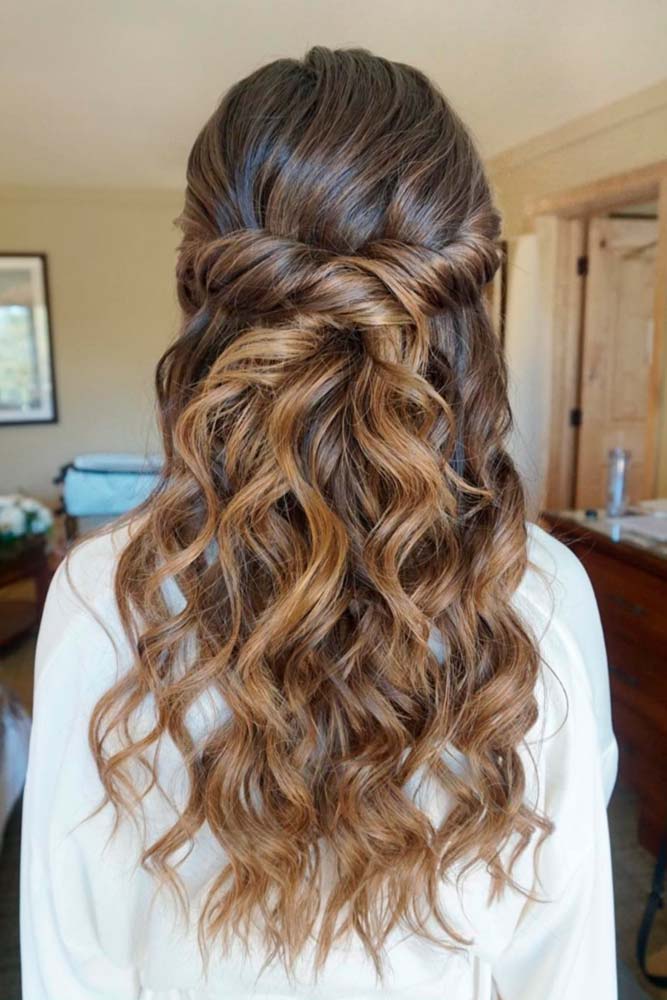 Source: heidimariegarrett/Instagram
Apply a volume boost product to the roots and only then blow dry your hair. As for the hair type, it is better to opt for this hairstyle if your hair is not thick. Barrel curls are likely to fall apart on heavier hair.
Chic Hairstyles With Structured Curls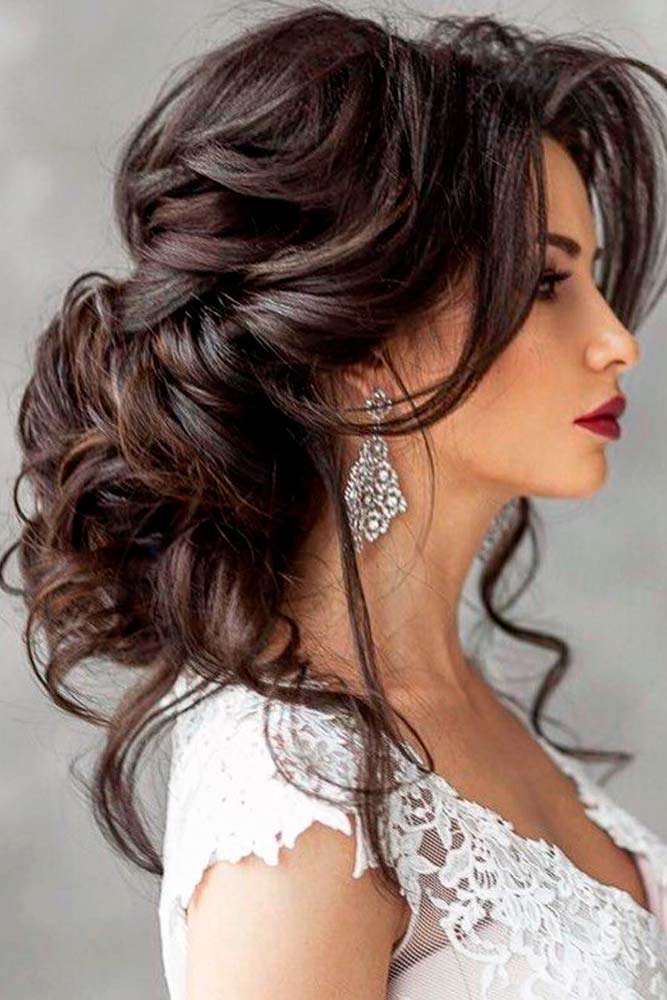 Source: Elstile/Instagram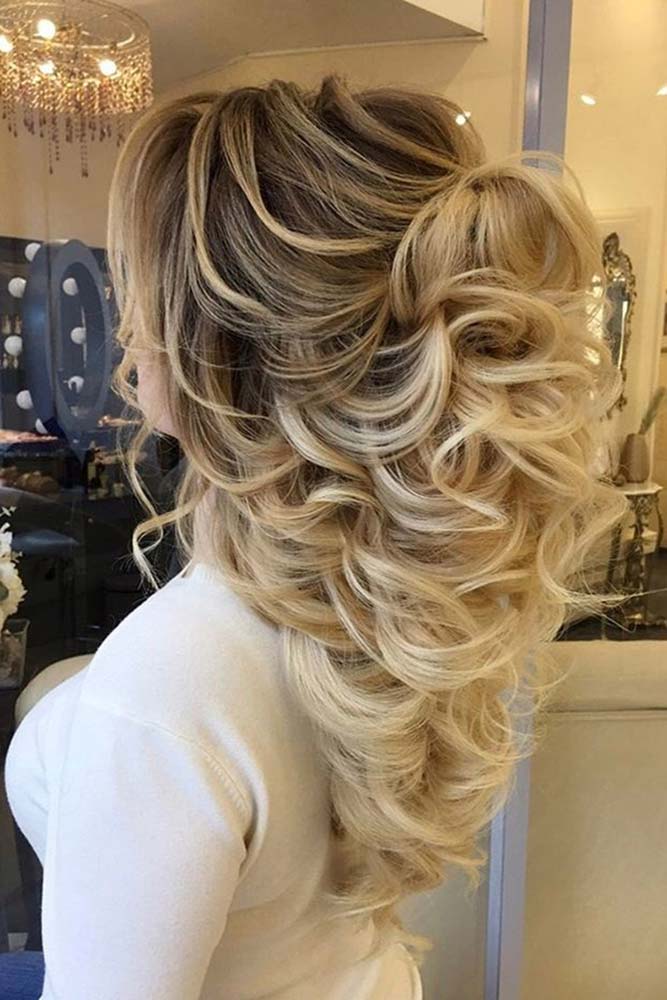 Source: Elstile/Instagram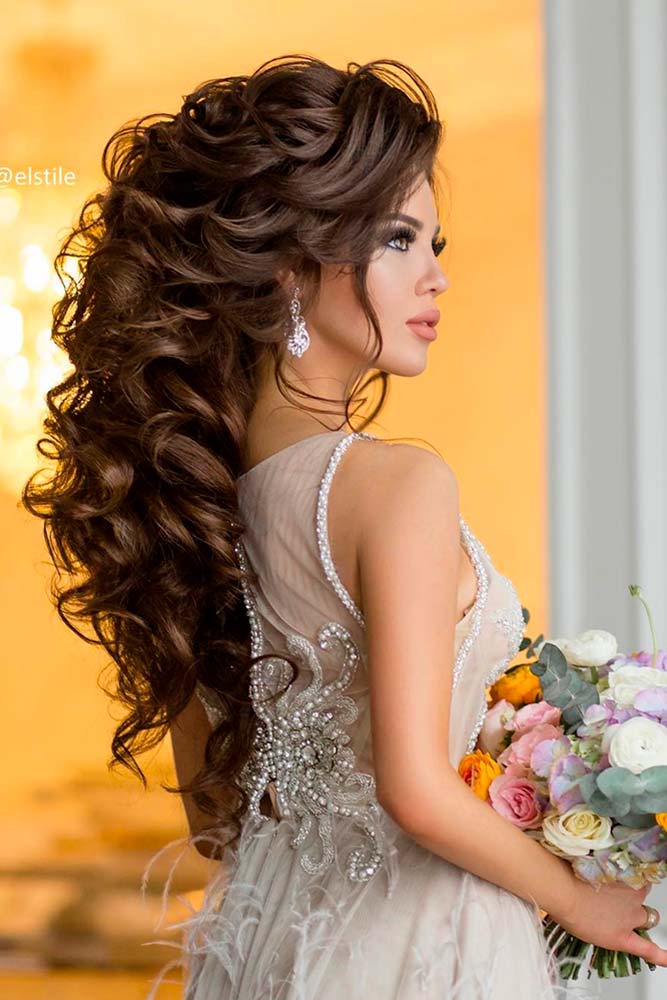 Source: Elstile/Instagram
Here is another option: pick a super edgy half updo. First, curl your dry hair with a curling iron. Next, separate those curls with your fingers for a more natural appearance. Now let us create much volume on top with a special backcombing brush.
Bridesmaid Half Updo Hairstyles With Flowers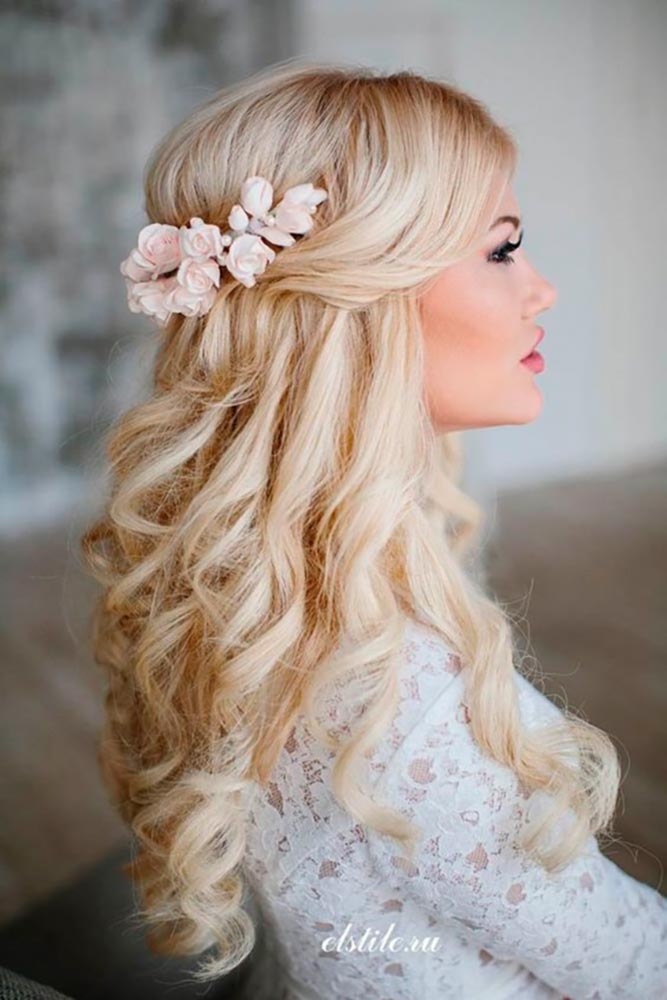 Source: Elstile/Instagram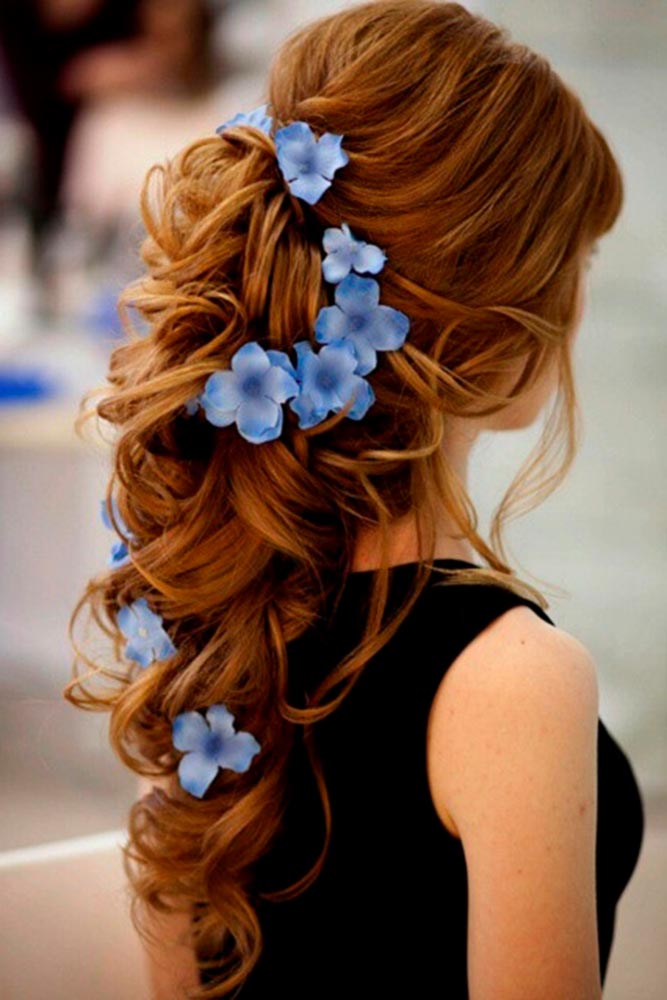 Source: lenabogucharskaya/Instagram
Now collect the top part of the hair and make the sides smooth. Secure that top part in the middle/back with bobby pins. Finally, apply a finishing hairspray. This hairstyle is ideal for ladies whose face shape is round, as it will elongate it.
FAQ: Half Up Bridesmaid Hairstyles
How should bridesmaids wear their hair?
It's better for a bride to wear her hair up if the wedding is going held outside. Half-up hairstyles can be dangerous. All it takes is a gust of wind to spoil a photo which, under other circumstances, might have turned out well. If you absolutely want your bridesmaids' hair down, go ahead and plan for it with your hairstylist.
Do bridesmaids have same hairstyle as bride?
Keep in mind that the hairstyle on your wedding day is just as important as the shoes or dress you're wearing. You can choose to have your bridesmaids' hairstyles be unique, match each other or match you. It's a matter of arrangement.
Was this article helpful?