Medium hairstyles for round faces are almost no different from all other hairstyles. The only difference lies in their ability to hide the flaws and to accentuate the advantages. Since there are not so many angles, it is the task of the cut to form them and to make a round face look a little longer. In fact, enough talking – let's have a look!
Curly Hairstyles for Round Faces
Source: sheffpavelstylist via Instagram
Flat hairstyles are considered to be the best hairstyles for round faces. That is true but not to the full extent. Sure, you should be careful with voluminous curls and medium cuts. But there is nothing wrong with some sassy, light waves.
Cute Hairstyles with Buns
Source: jesseyanne via Instagram
Short hairstyles for round faces in no case deprive you of all the fun. Quite on the contrary! Just look at these fun, messy buns! Just don't forget to leave out two strands on each side so that they take care of the roundness.
Ponytails for Medium Hair Length
Source: ashleyglazerhair via Instagram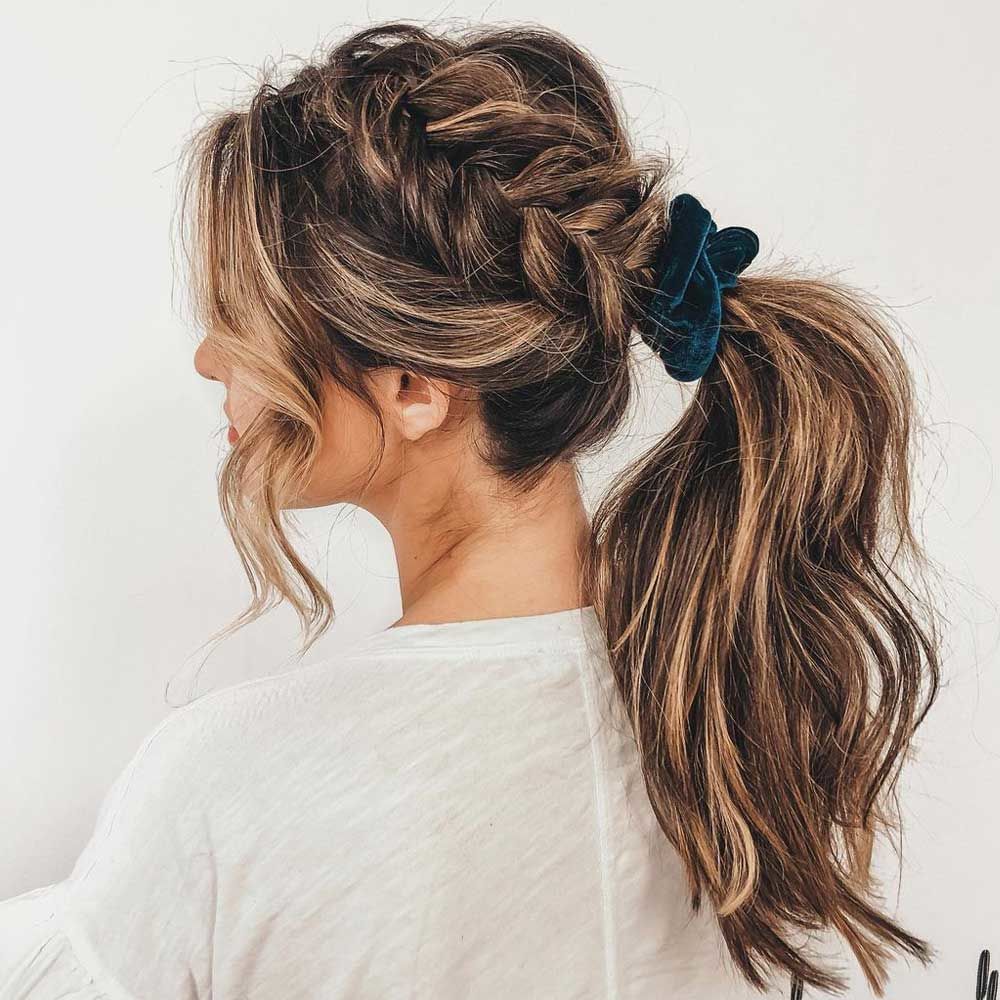 Ponytails are a 'yes' to those of you with round faces. Yet, there is a little trick. In case you are opting for a low pony, you should remember to make it look a little messy and to leave at least one strand out to frame your lovely face. This rule also applies to short haircuts for round faces.
FAQ: Medium Hairstyles For Round Faces
Is chin length hair good for a round face?
The greatest haircuts for round-shaped faces are those that highlight your natural structure while also flattering your features. These waves will seem overly voluminous on the sides if trimmed to chin length, which isn't ideal for a round-shaped face. However longer cuts will make you look stunning and assured.
Is Medium Hair good for round face?
For round-shaped faces, medium is the optimal hair length. Bangs and layered tresses can be used to frame the face. When styled correctly, these chubby face medium-length haircuts are adaptable and enjoyable, because you can wear them with almost any hair texture.