As the trendy mermaid braid approaches us, it becomes harder and harder to think that mermaids don't exist. First, we were crazy about those fancy mermaid hair colors featuring bright and pastel marine hues. And now, when women set all their creativity into motion, experimenting with braiding techniques, we can't resist the beauty of this complicated yet so gorgeous hairstyle. Wait, is it really that tough?
Today, we're going to dispel one myth that stands in the way of many women with our easy mermaid braid tutorial!
Although we don't have proof that mermaids are real, we've got something better: hair tutorials proving that everyone can learn how to mermaid braid.
However, you're not only going to see how to do a mermaid braid; you will finally realize that the trendy fairy-like braid is not complicated at all!
Step #1 - Prep & Curl
First of all, you need to prepare your hair for the mermaid braid. Make sure that your hair is smooth, removing all the knots and tangles with a brush. Although applying styling products is optional, they can make the process easier. Oils and mousses with nourishing components will be the best picks for manageable styling.
Now, when your locks are nice and smooth, it's time for curls! You can curl your hair with a curling wand or go heatless, curling your hair on rollers before braiding.
Step #2 - Section Off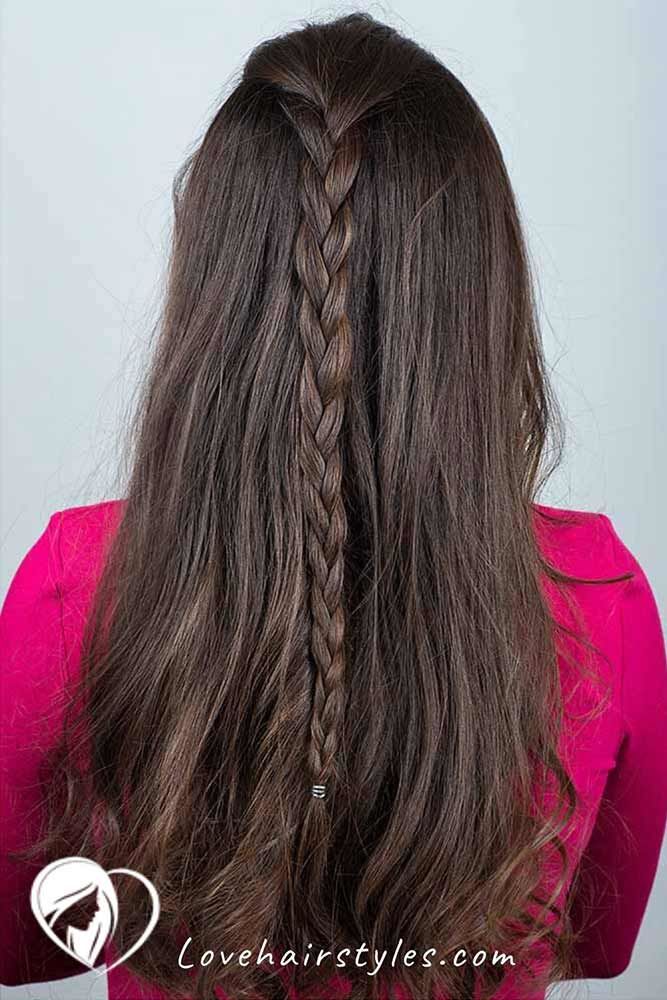 The next step is to create the basic braid. To do so, section off the top layer of your hair first. Then, split it into three equal strands just like you usually do for a regular braid.
Step #3 - Do The Braiding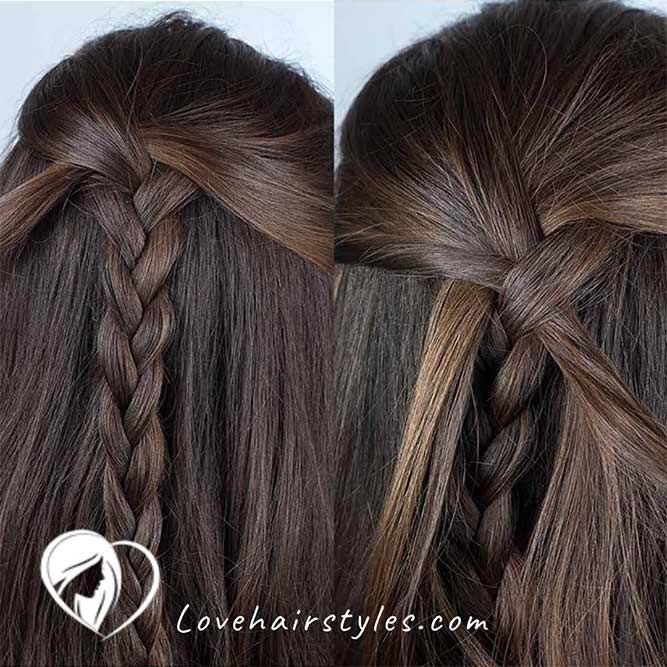 Believe it or not, everything starts with the classic plait, even though the outcome looks way more interesting. Now, you should braid those sections all the way down into a regular three-strand braid.
Here comes the game-changing part! From one of the sides, take off a small piece of hair at the front. Basically, it should be similar to your braid's strands. Next, weave this section through the braid right at the beginning as if it's a loop. After that, pick another strand from the other side of the head.
In fact, all you have to do is to go on bringing in new sections and weaving them through from either side. That's it!
Step#4 - Final Touches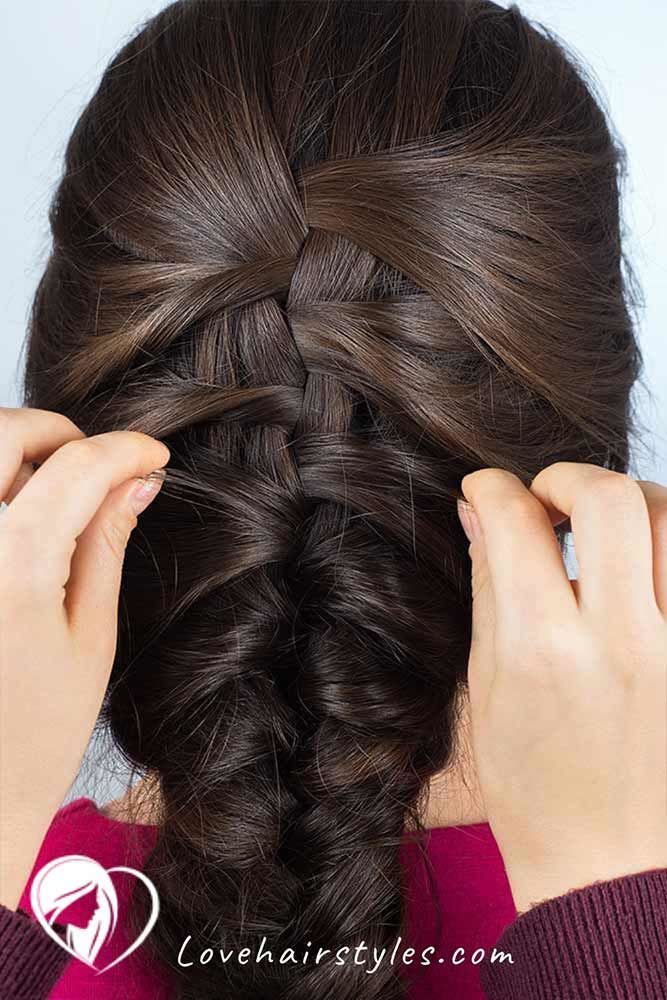 Finally, secure your amazing hairstyle with a hairband. And, of course, the icing on the cake: pull the edges of your braid gently so that the braid appears fuller. You can also coat the look with hairspray to keep your style in place and curls defined.
How To Do A Mermaid Braid Step By Step
We bet that you've seen lots of jaw-dropping mermaid braids, and not all of them look like braids, right? One of the greatest things about this style is that you can add as many different elements as you want. And now, we'd like to show you how to create the iconic braid with the good-old twists. See how easy mermaid braid can be!
What you will need:
a paddle brush
an elastic band
a curler
hair spray
How to:
First off, brush your hair thoroughly.
Next, separate off the top layer of hair, and create a little ponytail.
Pull the crown to add more volume, and then braid this pony into a regular braid.
Now, take off a medium section from one of the sides, and curl it away from your face.
Twist the front curl, pull it for a fuller texture, and then pull it through the base of your braid.
Repeat steps 4 and 5 on the other side.
Combine the ends of both twists and pull them through the base of the pony as well.
Repeat the same steps with two more curled front twists, but this time you need to pull them through the braid, creating a hole inside it.
Go on bringing in new front twists through the braid holes until all of your hair is incorporated into the style.
Secure the style with an elastic band.
Flip the end of the braid over and under the elastic, just like in topsy tails.
Go back to the braid to check if it needs some pulling or fixing.
Lastly, finish the look with hairspray. Some accessories will also be a great finishing touch!
Final Thoughts:
For some reason, many girls think that they'd sooner become mermaids than ever learn how to braid their own hair! Well, we can't turn you into a mermaid, but we can surely teach you how to create mermaid-like braids easily. Now that you've seen two absolutely simple ways to create this eye-catching hairstyle, you know that it's complicated only at first sight. Just try it out, and see your whole look get magical!
FAQ: Mermaid Braid
What are Unicorn braids?
Unicorn braids, a derivative of the mermaid hair fad, give naturals a splashy and playful edge without the bleach. Spools of colorful hair placed through cornrow, three-strand or crochet technique change kinks and curls.
What are twist braids?
Twist braids are a classic black hairstyle technique that involves twisting two portions of hair into a braid. Twists, also referred to as rope twists, are braided into a spiral rope that allows extending of one's natural hair through dreadlocks or textured strands of high grade.
What is a braid crown?
Crown braids are a form of French braid that goes around the head, taking a half-moon shape right above the forehead, as the name suggests (looking like a crown). While they may appear to be difficult, if you can perform a standard French braid straight down your head, you can certainly do the crown braid.
REFERENCES: