Let Your Hair Shine with a Good Hair Mask
Have you always dreamed of having splendid, long, and shiny hair, the kind of hair you see on advertisements? The secret for having such hair is quite simple: give your hair a proper care by choosing a hair mask that best fits your hairstyle. After applying a mask for several times, you'll definitely be able to see the results.
ADVERTISEMENT ‧ CONTINUE READING BELOW
How Can You Speed Up Hair Growth Process
If you dream of having long beautiful hair, then you should know that certain types of masks help speed up the hair growth process. You still have to be very patient, especially if you want to go from a short haircut to having longer hair, but some masks for hair will help you achieve the desired result much faster.
So, if you have ever wondered how to make your hair grow faster, learn more about hair masks that can help you get the enjoyable outcome.
ADVERTISEMENT ‧ CONTINUE READING BELOW
1. Natural Mask for Dry Hair
Source: Love Hairstyles
If you have dry hair and it's not as shiny as you would want it to be, don't get frustrated, - there's a way out of the situation. You need to moisturize your hair to make it look not as dull and lifeless. Here is the best mask with natural components that will help revive your dry hair.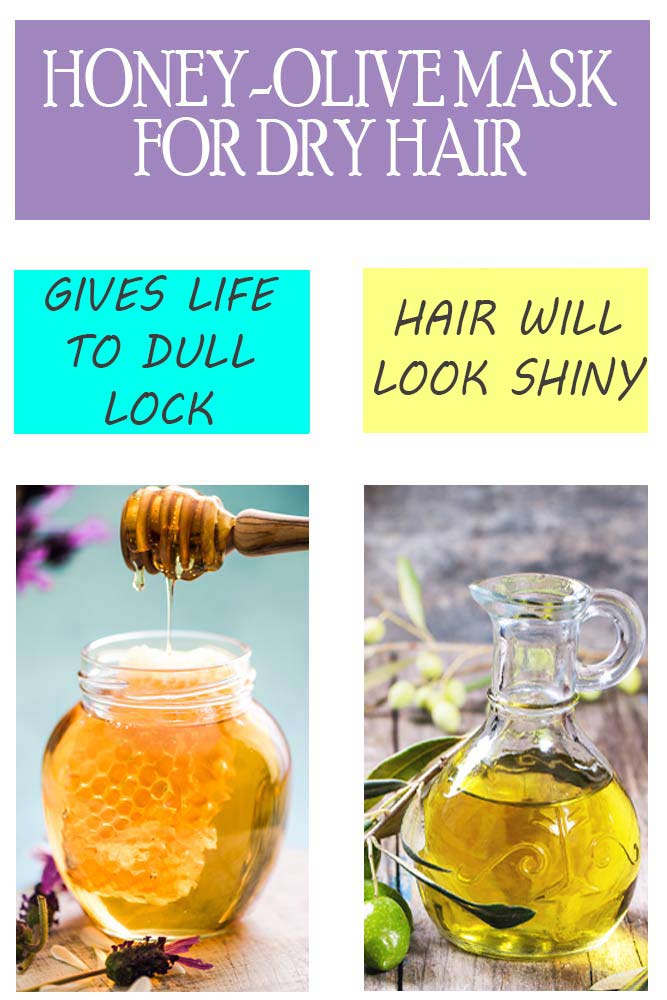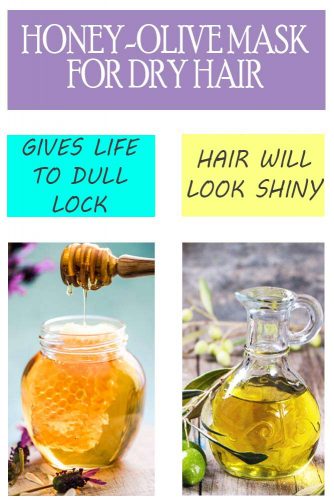 You would need ½ cup of honey and two tablespoons of olive oil. Mix these ingredients together and massage into the scalp (it should be applied on clean hair, preferably after you wash it and let it dry naturally). After 10-15 minutes, rinse your hair, - yes, it's as simple as that. And after several such masks, your dry hair will look splendid.
2. Hair Mask for Curly Hair
Source: Salsalhair via Instagram
Do you have natural curly hair? Lucky you are, then. But, as you, probably, know curly hair requires attention and proper care too. At times, curls might get dry, and, thus, instead of looking unspeakably beautiful, the hair might look rather lifeless. To avoid that, you can apply a mask that would help your mane remain naturally gorgeous.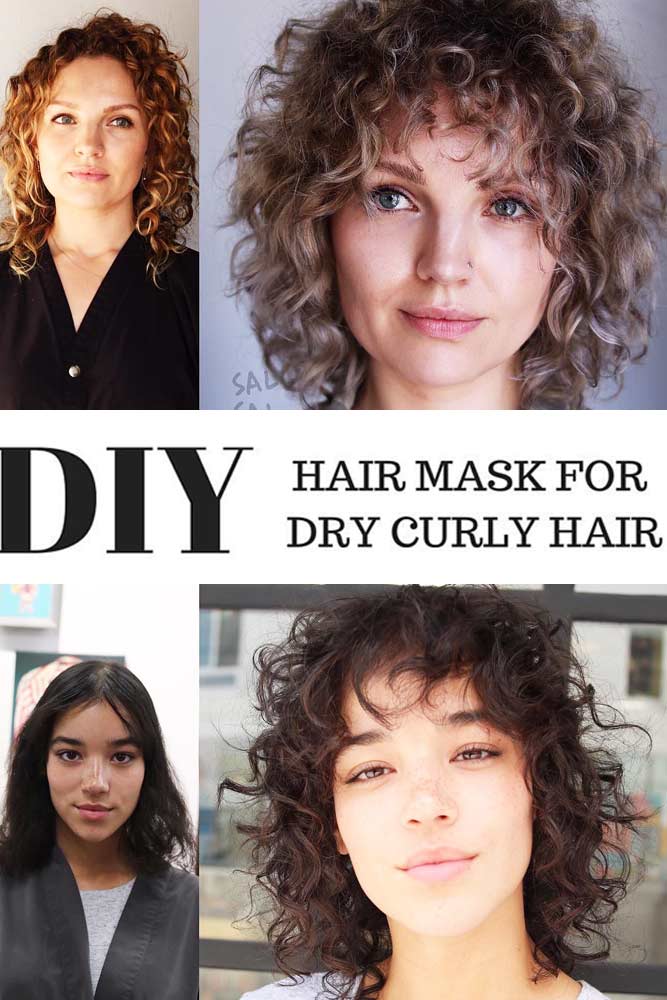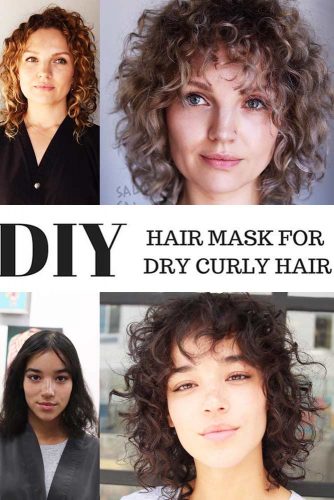 For the mask, you would need a cup of plain Greek yogurt, two tablespoons of honey, five tablespoons of olive oil and a tablespoon of vitamin E oil. Mix all the ingredients together and then apply evenly to the head. Rinse your head thoroughly after 15 minutes, and voila, you'll notice the difference.
ADVERTISEMENT ‧ CONTINUE READING BELOW
3. Best Mask for Fine Hair
Source: Style Tips 101
If the diameter of your stands isn't that big, then it means you have fine hair. Contrary to thin hair, having fine hair doesn't mean having lesser hair follicles placed together. But, nevertheless, you might feel that your fine hair needs some volume to look more beautiful and healthy. You might find some ready-made volume boosting hair mask at the store or you might simply make it at home.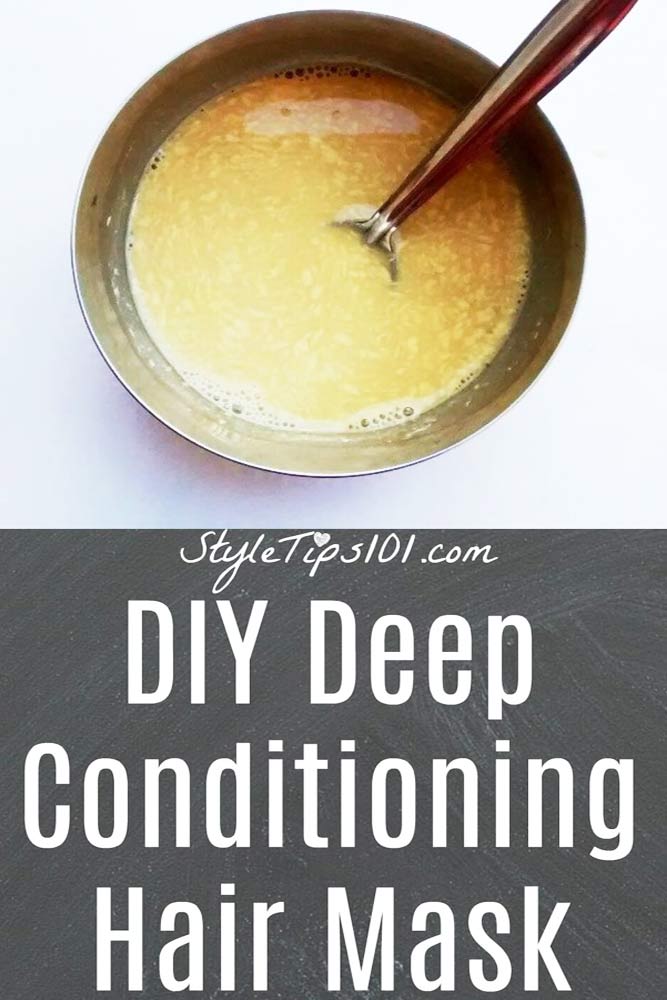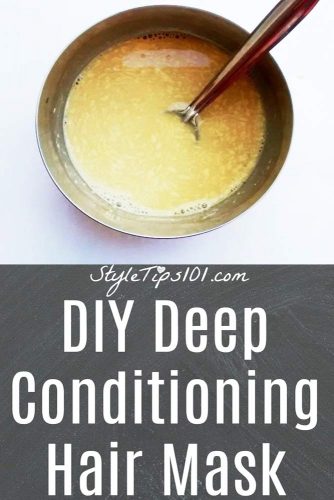 The main ingredient for such a mask is banana as this fruit isn't only delicious to eat but is also great in helping your hair get more volume. So, mash one (or two) banana in a bowl and then add one or two tablespoons of honey. Apply this mask on dry or slightly damp hair and wait for 25-30 minutes. After that, you can rinse out your hair mask using your normal shampoo.
4. Excellent Mask for Thick Hair and Hair Growth
Source: Karlgbrown via Instagram
You might feel very lucky if you have beautiful thick hair, and you are lucky indeed. But don't get too relaxed; even thick hair requires constant care and nourishment to look healthy and beautiful. And if you also look for the ways of how to make your hair grow faster, then you should apply the mask for proper hair nourishment.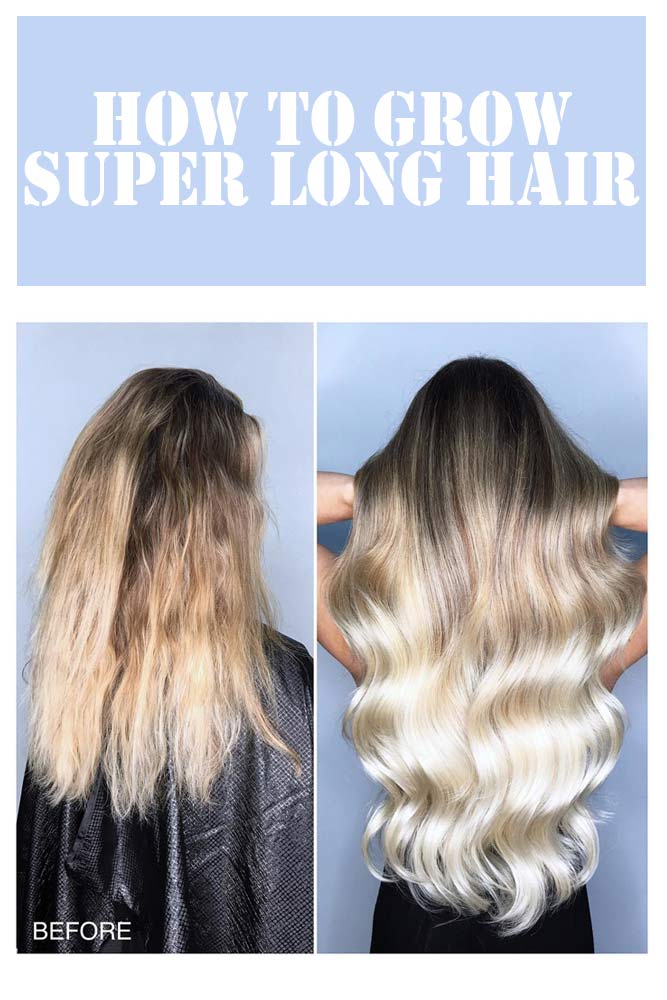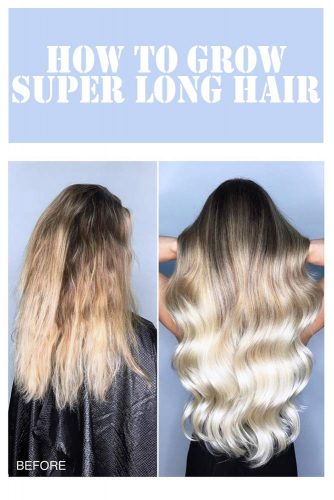 One of the best masks for this type of hair and hair growth is potato mask. You will need the juice from a big grated potato. Then you should add a spoon of aloe gel and two teaspoons of honey.
ADVERTISEMENT ‧ CONTINUE READING BELOW
5. Hair Mask for Thin Hair
Source: Nature Helps
If you have thin hair and struggle to make it look more voluminous, then you should treat your hair with some homemade masks. Natural ingredients of the mask will not only make the hair look more lively, they will also nourish the hair with proper vitamins so that it will look shinier and healthier.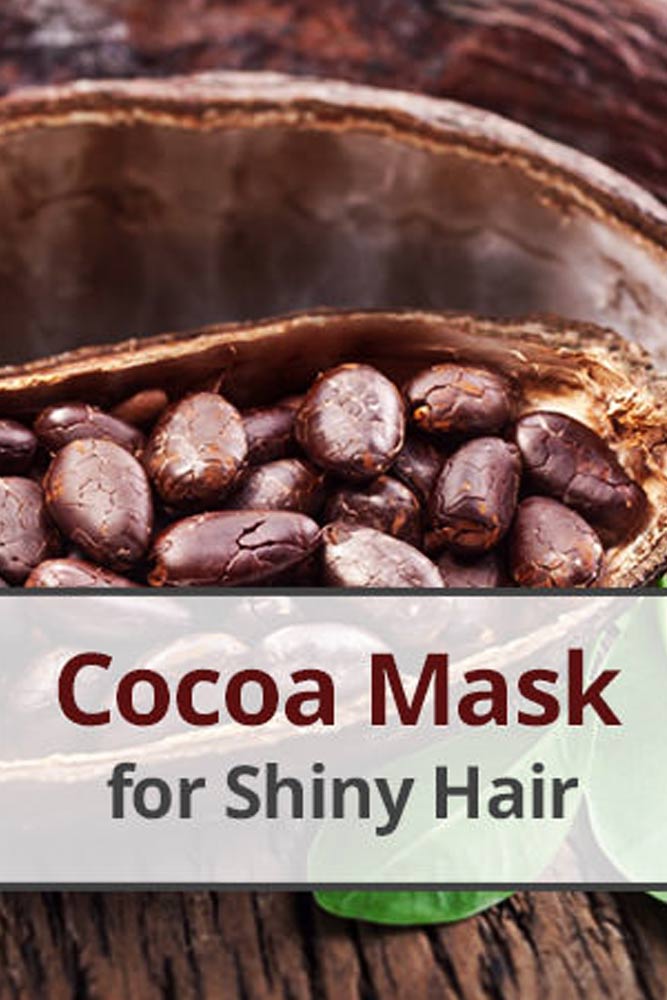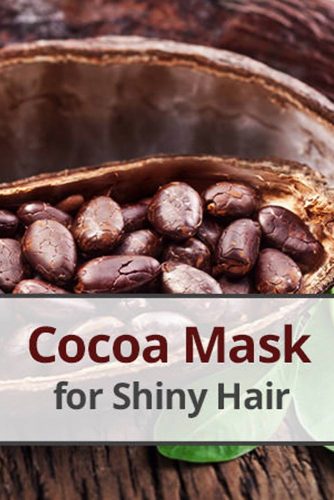 So, to make a mask you will need two tablespoons of cocoa, some warm milk, a tablespoon of coconut and jojoba oil. Dissolve the cocoa in the warm milk, then mix up all the ingredients; you could also add some drops of lemon and some essential oils to the mixture and then apply it to the hair. Keep it for at least one hour to reach the desired effect.
6. Mask for Straight Hair
Source: Diyartcrafts
If you have long straight hair, it wouldn't hurt to make it shinier and even more beautiful. If your hair gets proper care and nourishment, it will always look healthy and beautiful and you would avoid of having such problems with hair as hair damage or loss, split ends, and so on. So, applying some natural masks on your hair regularly will help it look more lively.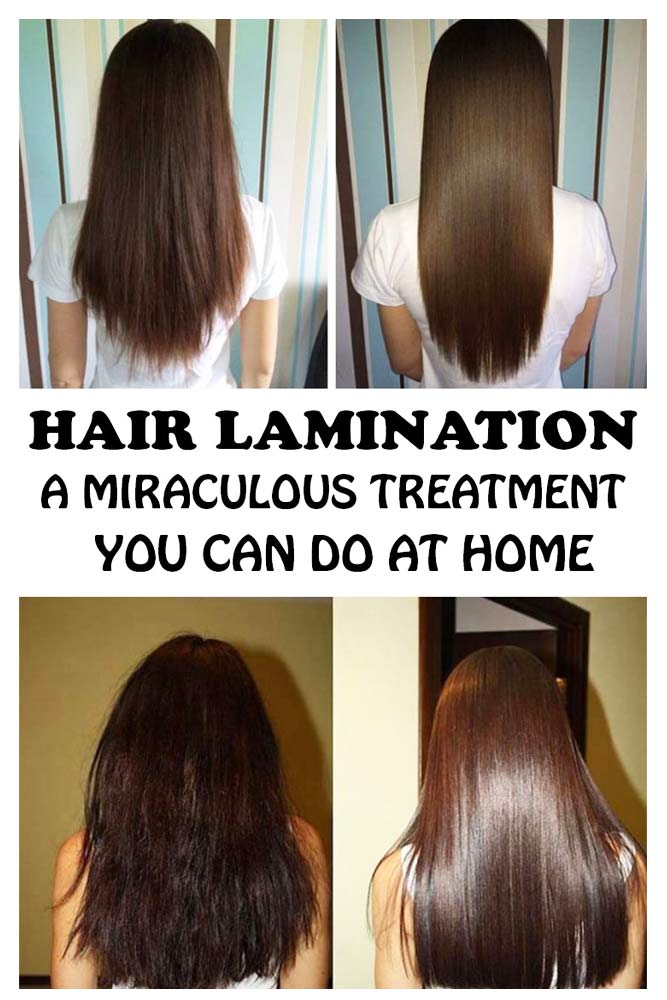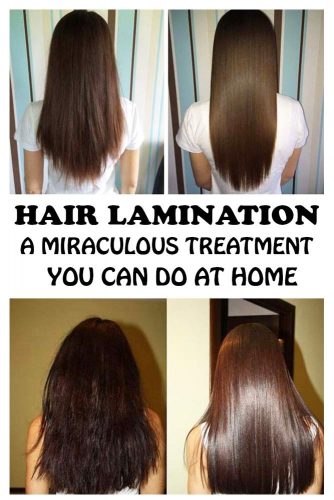 For straight hair, you can use coconut and lemon homemade cream. All you need to do is to mix 1 cup of coconut milk with some lemon juice. Put this mixture in the fridge for a few hours. Then you are ready to apply this mixture on your hair; leave it for up to an hour and then rinse your mane well.
No matter what type of hair you have, there is a hair mask for you. With little time and money spent, your hair will look gorgeous. So, choose the mask for you and let your hair shine.

ADVERTISEMENT ‧ CONTINUE READING BELOW