Sometimes a hair tutorial can be hella complicated to follow along. Today we are sharing this easy pull through braid tutorial with you. So, in case you feel like you are bad at recreating 'dos, this tutorial will change your thoughts. It is extremely simple to master and will be of great use for the days when you don't have a lot of time to spend in front of the mirror.

When creating such trending hairstyles, the first step would be doing a middle part. After this, you will need to divide the top part of your hair starting with temples up to the high crown. Secure your ponytail with hair elastic and clip it up.
Now let us proceed with our easy hairstyles and make one more ponytail right below the one you just clipped. Pull hair strands from both sides.
Take away the clip from the first ponytail and divide it into two equal strands. Pull the bottom ponytail up through the top one, so that you get the bottom ponytail on the top. Tie up two strands of the top ponytail underneath the bottom ponytail.
Before moving farther, make sure that you add hair from the sides.
Keep on following these steps until you reach the end.
When all the hair is tied, you can make your braid fuller. Hold the hair elastic below and pull out sections above just a bit. You may skip this step if your hair is full enough. Now you are totally ready for the day.
Voilá! This tutorial is as easy as ABC. Anyone can recreate this gorgeous braid.
Lovely Pull Through Braid Hairsyles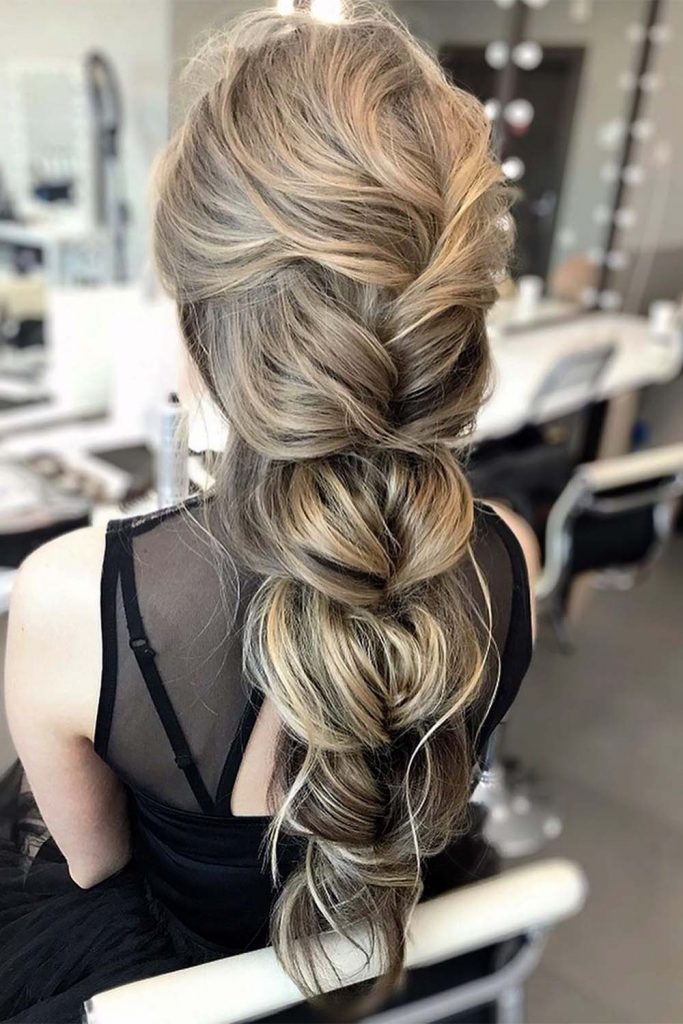 by @julia_alesionok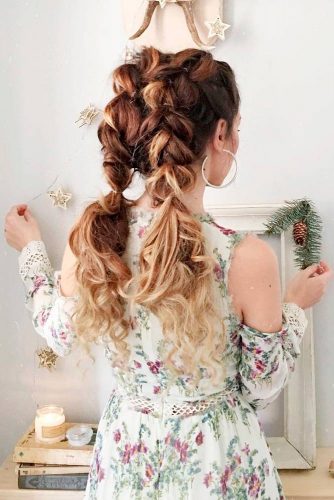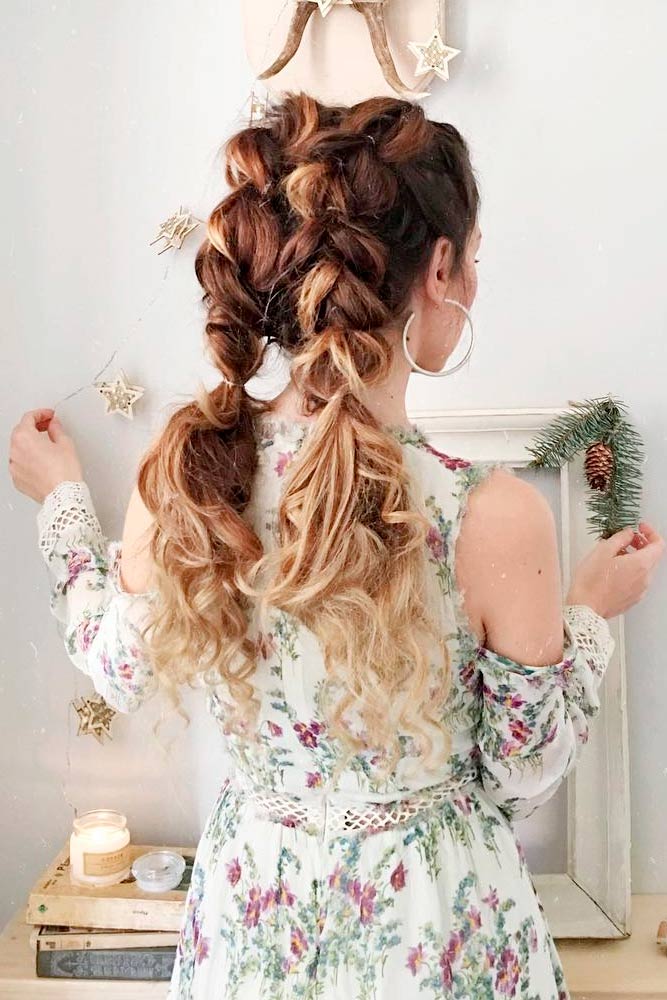 by @claudiafagadar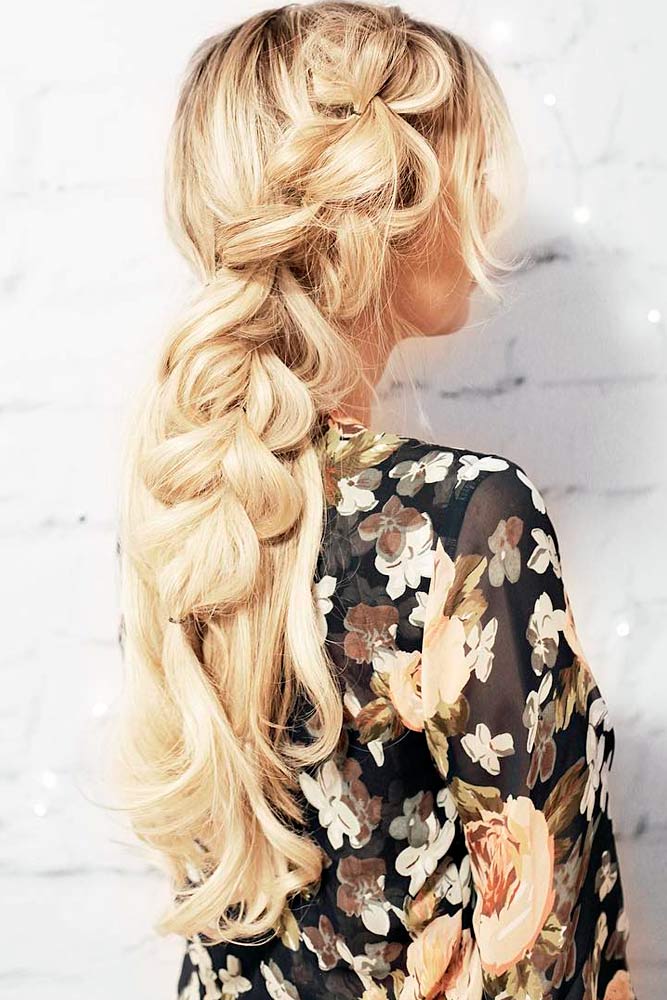 by @kassinka
Also, there is a huge number of ways how you can style pull through braids. For example, you can create two of them and thus double your gorgeousness. Or, you can embellish your pull through braid with pretty accessories.
Side Pull Through Braid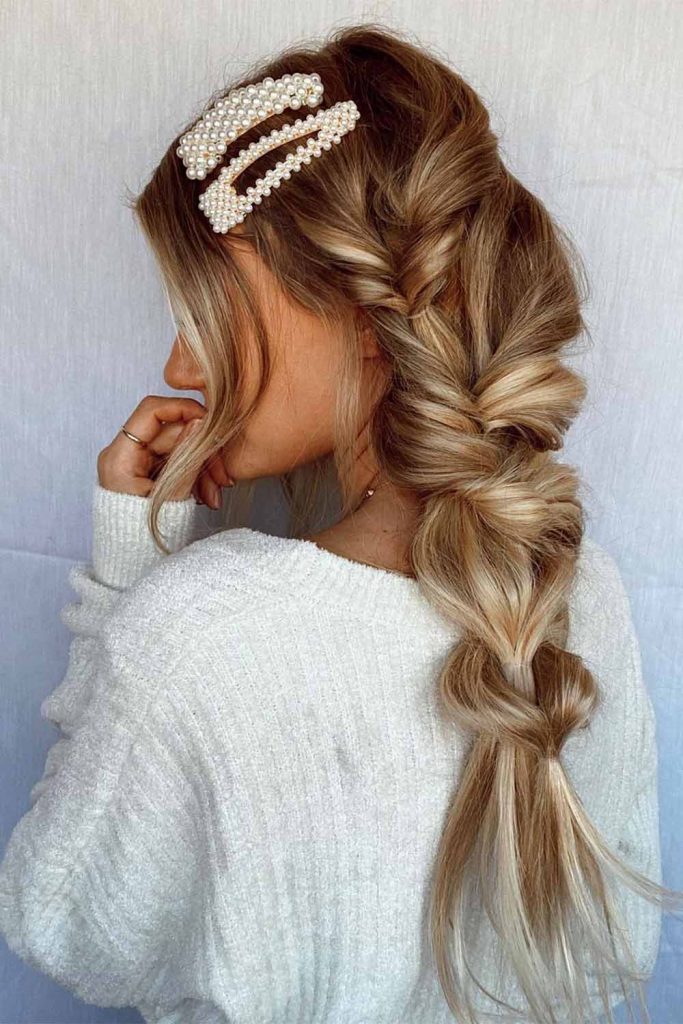 by @taylor_lamb_hair
Just like any other braid, you can create the style at one side to add some creativity and visual framing to the whole look. But, it's a rope braid, remember? It doesn't ever look like any other braid. The best thing is, you can style your hair into this braid incorporating all of your hair, as well as add just a pull-through element to your look.
Easy and Beautiful Pull Through Braid Hair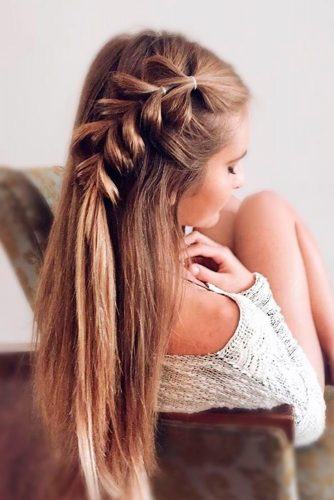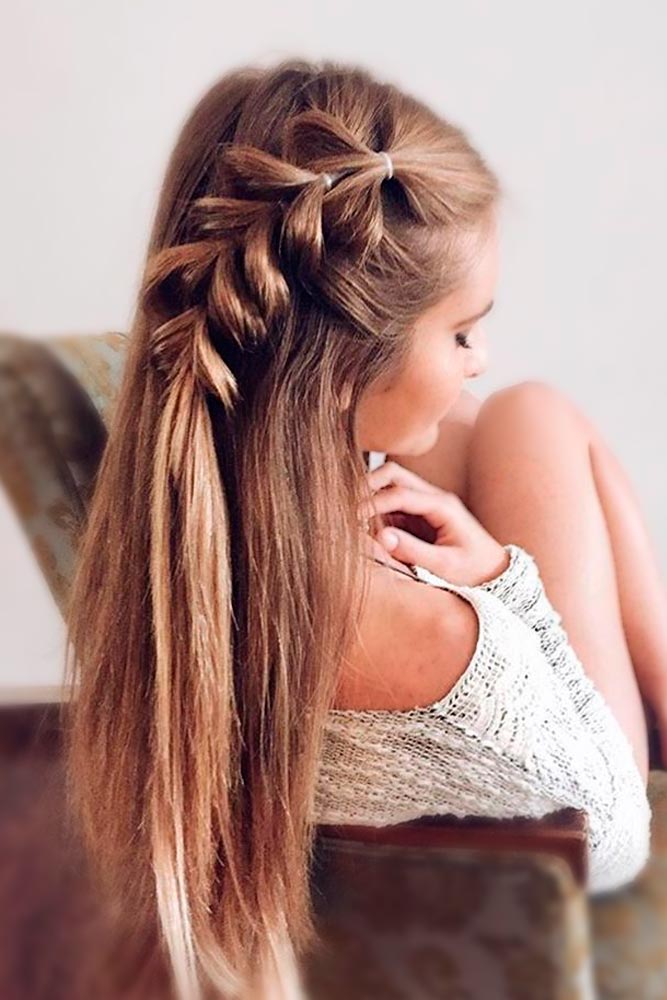 by @abellasbraids
Is your hair really long? Then show off its beauty with a Rapunzelesque braid. This Disney-inspired hairstyle is cute, casual and romantic. And the good news is that it can be recreated in several steps. Volume powder or hairspray is usually applied to set this look.
FAQ: Hair Tutorial
How do I get better at braiding?
Keep your wits about you.
It's best to stick with what you do well when it comes to splitting your hair for a braided hairstyle.
Add texture.
Tighter braids are better braids.
Practice wet braiding.
Perfect braids require practice.
Is it OK to braid wet hair?
Braid your hair while it's dry since otherwise it'll be too heavy. Wet hair expands around 15 times more than dry hair, and brittle and damaged hair is the last thing you want to get.
Was this article helpful?