Every new season brings a plethora of new trending hairstyles, and 2021 is no exception! Fashion is reaching new heights in 2021 from funky hair accessories to bold makeup and exotic and daring new hairstyles.
ADVERTISEMENT ‧ CONTINUE READING BELOW
Whether you prefer short or long hairstyles, you won't be disappointed at the trendy hairstyles for 2021.
There are plenty of adorable bobs for shorter hair and some super sexy hairstyles for long hair. In this article, we will highlight some of the trendy hairstyles that will dominate the year to come!
Finger Waves
Source: Natalieannehair via Instagram
Being one of the trending hairstyles, finger waves add a touch of innocent sweetness to any look, while also adding a bit of sex appeal. Besides, they can help you recapture your youth with their playful effect. Finger waves are all the rage in New York and Paris.
The best part about finger waves is that they are super easy to achieve. Simply add styling or curling serum to your wet hair, make finger waves in small sections and pin them up until they get dry. Then gently remove the hair pins, separate the curls and shake them loose! You can wear your hair down framing your face, or pull your hair back in a playful ponytail to sport your feminine and chic finger waves.
ADVERTISEMENT ‧ CONTINUE READING BELOW
Low Ponytails
Source: Camilla Pihl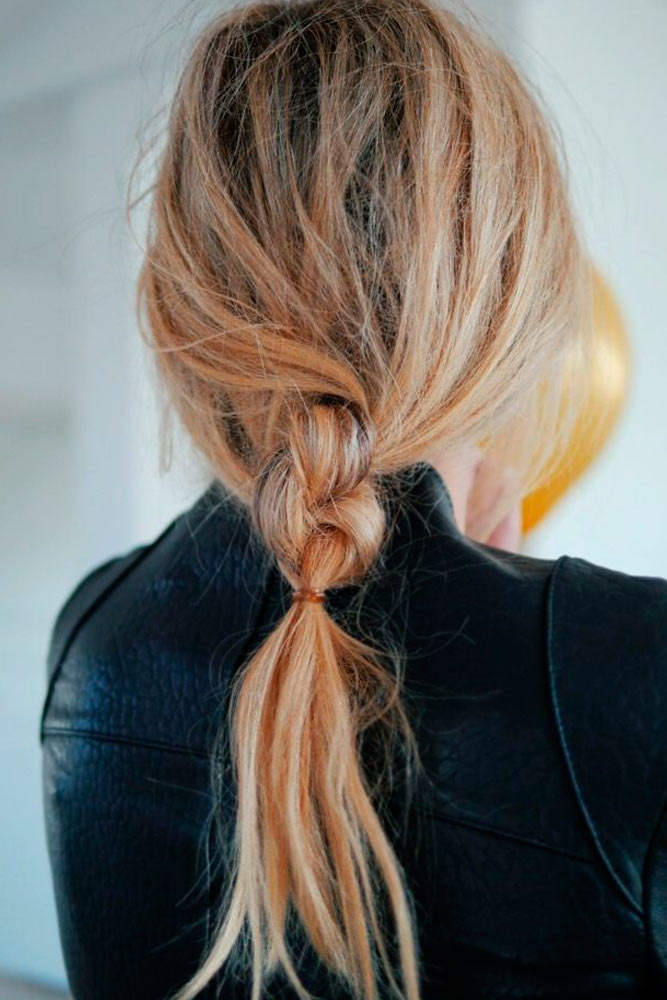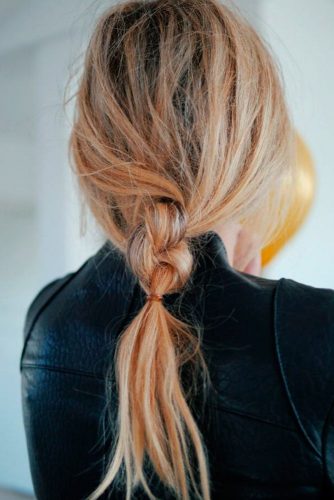 Ponytails are among trending hairstyles this year. They are not just for casual days anymore. A low ponytail is both sexy and sophisticated. And they are one of the simplest looks to achieve, especially for those of us who do not like to spend hours styling our hair. A low ponytail is both elegant and stylish and can work for a number of occasions, from a busy day at the office to a special event. Simply by adding a silky black bow, you can dress up a low ponytail in just seconds to go from a working woman to a glam girl.
Ballerina Buns
Source: Jackiewyers via Instagram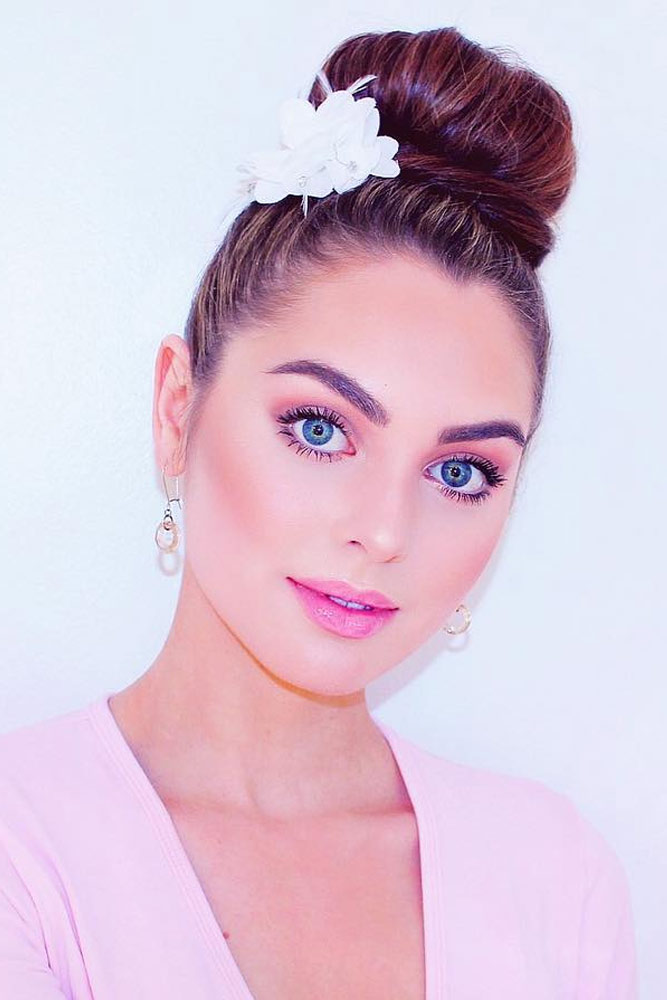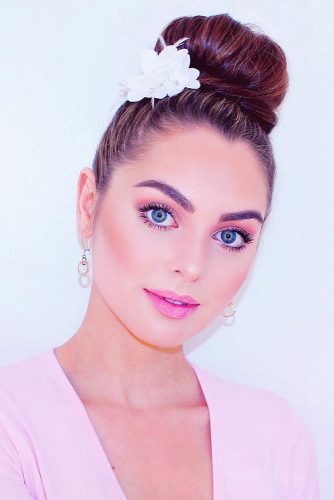 When you think of hair buns, you tend to think about a librarian, but buns have become quite the trend in the recent years. Ballerina buns are particularly stylish. And the fun thing about a bun is that it can range from slightly messy to glamorous to ultra modern.
Sleek and romantic buns with dried flowers, glittery, beads or thin shiny or lace ribbons woven throughout are especially elegant, while a messy bun is meant for a more casual, playful effect. Experiment with different styles, and find the ballerina bun that works best for your style and personality. Let some soft curly tresses hang loose and frame your face for a fun and flirty feel!
ADVERTISEMENT ‧ CONTINUE READING BELOW
Imperfect Waves
Source: Brittsully via Instagram
2021 is all about being imperfectly perfect and what better way to embrace this new trend than imperfect waves? And you don't have to spend hours with a curling iron to achieve these soft and carefree curls. Simply put your hair up in a bun, or braid it before going to bed and let it loose when you wake up. Spray some sea salt spray on your hair and use your fingers to tousle the waves and give them that sun-kissed beachy effect. Those blessed with natural curls can simply let their hair go wild and embrace the imperfection!
Return of the Fringe
Source: Matildadjerf via Instagram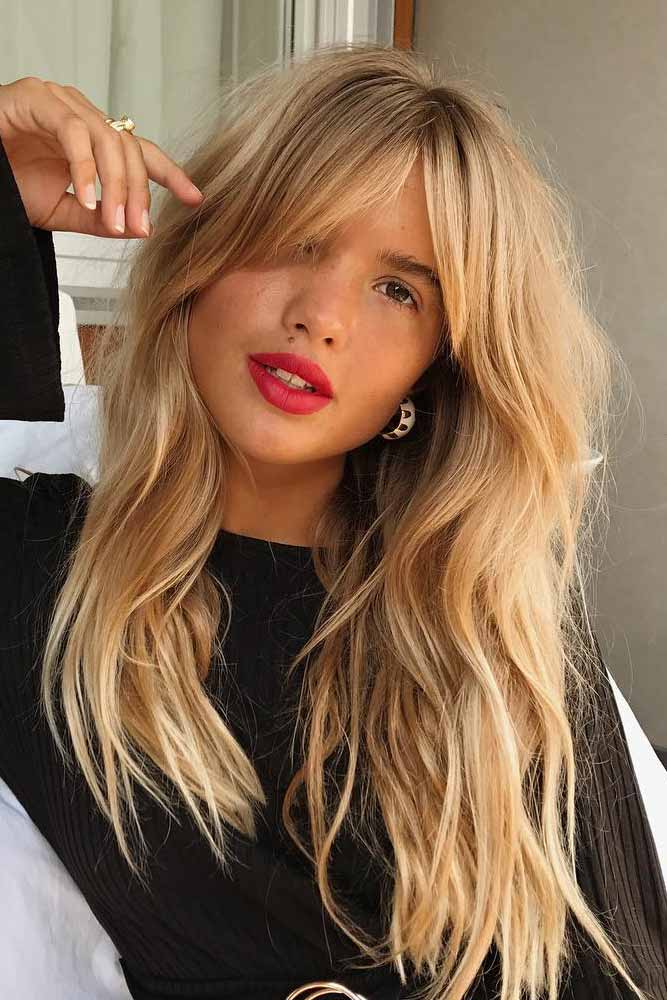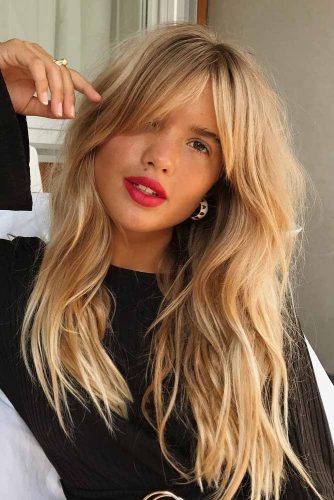 Are you longing for that stylish fringe? Well, you're in luck! A fringe is making a huge comeback this year. With bold ombre and balayage styles trending, bangs are becoming more and more stylish. From bold and blunt bangs to side swept bangs, a fringe is your friend in 2021!
ADVERTISEMENT ‧ CONTINUE READING BELOW
Beautiful Braids
Source: Missysueblog via Instagram
Braids are back in full swing! From side braids to box braids to fishtail braids, there are literally dozens of braided hairstyles trending this year. Whether you want a Dutch, French or Milkmaid braid, there is something for everyone. And with the ever-growing popularity of ombre hair, you can take your braid up a notch with a burst of color!
Like Totally 80's
Source: Hairandmakeupbysteph via Instagram
No, you don't have to break out the Aqua-net and start teasing your hair. We're simply bringing back the retro rock and roll chick look such as faux mullet, bouffant cuts and ringlets. So, embrace your inner valley girl and glam it up to the max!
French Pleats
Source: Hair_do_salon via Instagram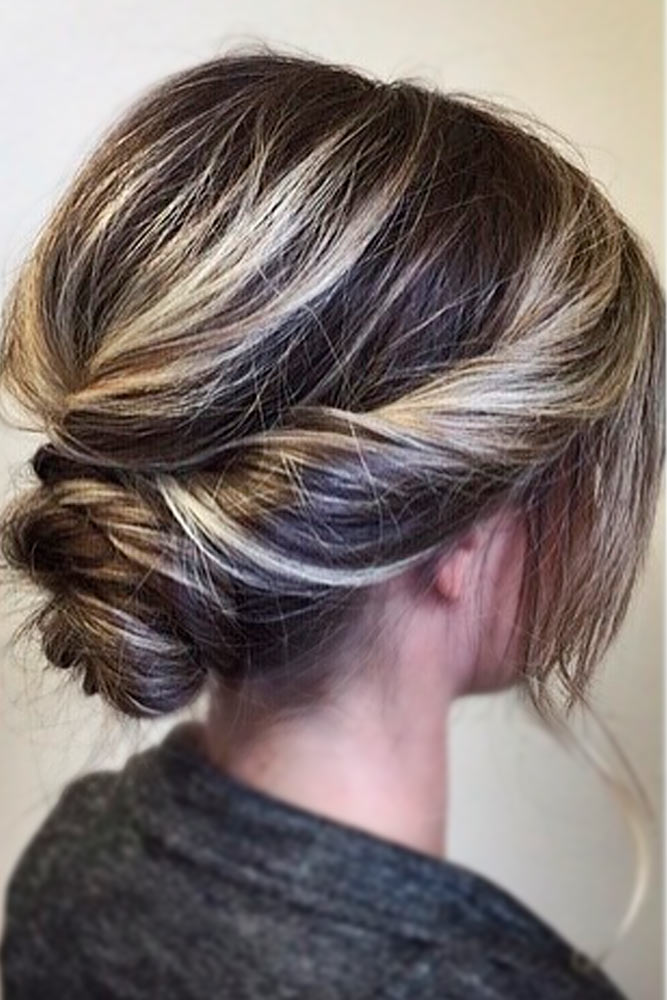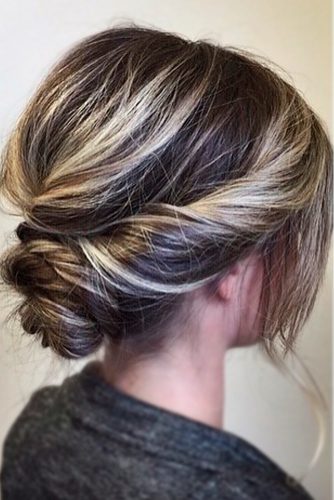 French pleats were seen all over the runways this Fashion Week. These intricate twisted pleats that adorn the center and crown of the head are daring and sophisticated. Secure the plaits tightly atop your head but allow a few loose curls to hang wild and frame your face for a sultry effect.
ADVERTISEMENT ‧ CONTINUE READING BELOW
Pump Up the Volume
Source: Guy_tang via Instagram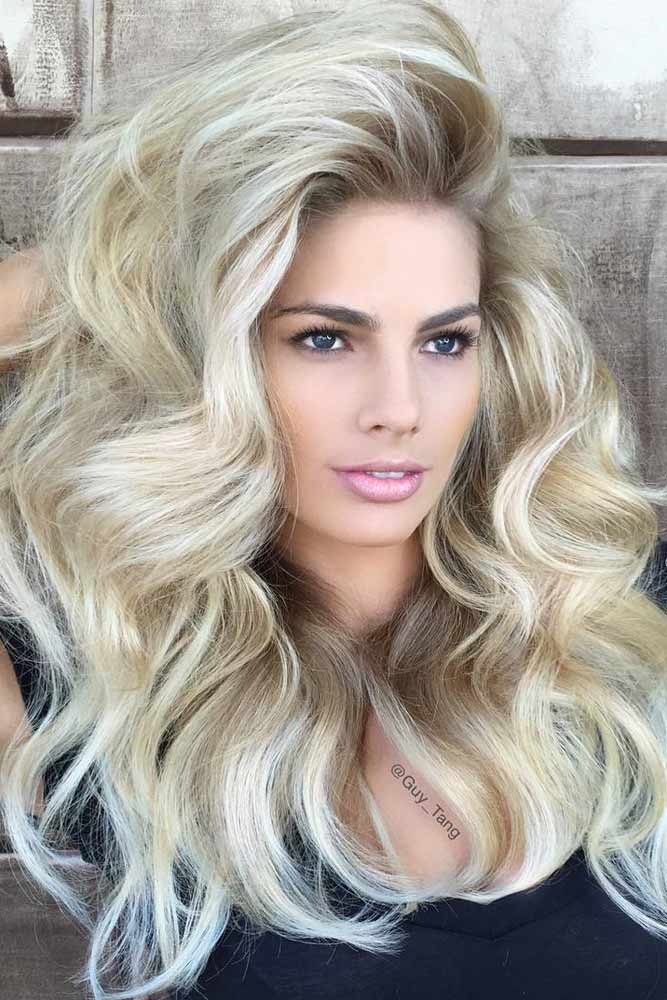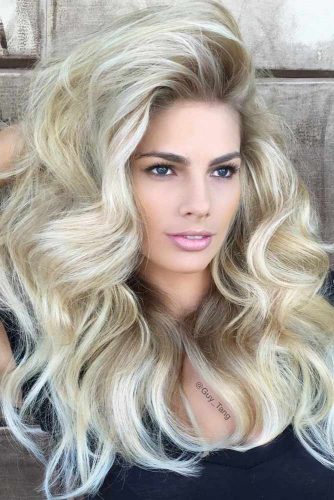 Full, voluminous hair is making a huge comeback dominating the runways in both America and Europe. However, instead of the teased volume of the 80's, full flowing curls and backcombing are all the rage in 2021. You can easily add volume to even fine hair with the right cut and hair products. So, feel free to pump it up this year!
Textured and Tousled
Source: Anhcotran via Instagram
Boring cookie cutter looks are so yesterday, as 2021 is the year to embrace your individuality. Texturized styles are really in the trend from soft textured waves to funky, spiked styles. Add a pop of color to express your personality and rock those textured tresses!
Crimp It Up
Source: Guy_tang via Instagram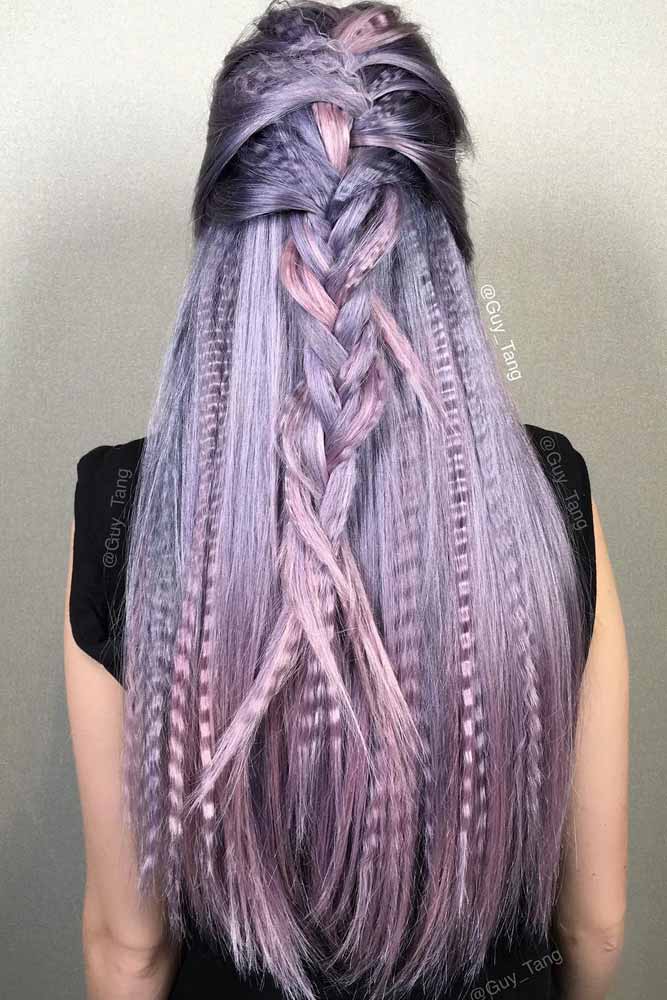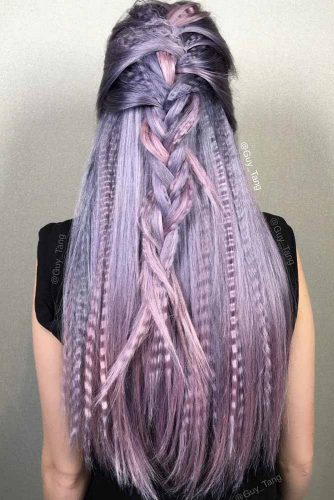 When you think of crimped hair, you probably think of the dry, slightly burned crimped style of the 90's. However, crimping is making a huge comeback. Crimping creates instant volume, and if you pull your hair back in a partial or full ponytail, you can create an elegant yet funky style.
ADVERTISEMENT ‧ CONTINUE READING BELOW
Girls with Crazy Curls
Source: Sarahpotempa via Instagram
Loose curls, wavy curls, ringlets…no matter what your style, curls are the new craze! And the messier the better, so rock those locks with pride and style!
Anything goes in 2021! Don't be afraid to experiment and go with a bold new style! 2021 is the year to express your inner goddess and shine like the diamond that you are!
ADVERTISEMENT ‧ CONTINUE READING BELOW