Lowlights, highlights, babylights, balayage, ombre, sombre: the diversity and variety of modern coloring techniques seem to be unbearably infinite! It feels like it's impossible to keep up with the trends, as brand new ones appear in the coloring industry every single day.
Okay, jokes aside. Today we are going to get things straight about the misconception of two basic techniques - highlights and lowlights.
Some ladies think that both techniques are nothing but painted streaks. Let's dispel this common myth together! Besides the chic ideas that will inspire you for the next salon appointment, we will tell you the basic facts about these two. Remember: if you want to accentuate your hair color, adding some depth and dimension to it, you can't do without this post.
What Are Lowlights?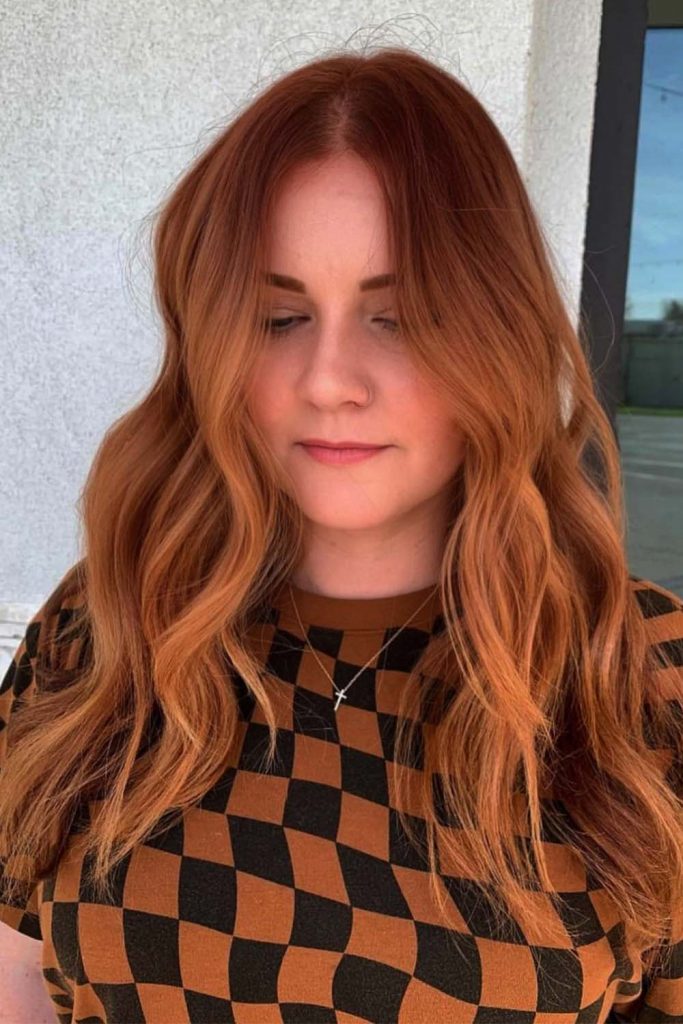 by @hairwaytokale_
Let's start with the main question of today's post: "what are lowlights?". Lowlights come as picked strands or sections colored in two tones darker than the initial hair color. This technique is meant to create a more dimensional, deeper look that can also make your hair appear thicker and more voluminous. Ladies prefer to go for such coloring after a couple of highlight sessions to bring their color back.
Lowlights Vs Highlights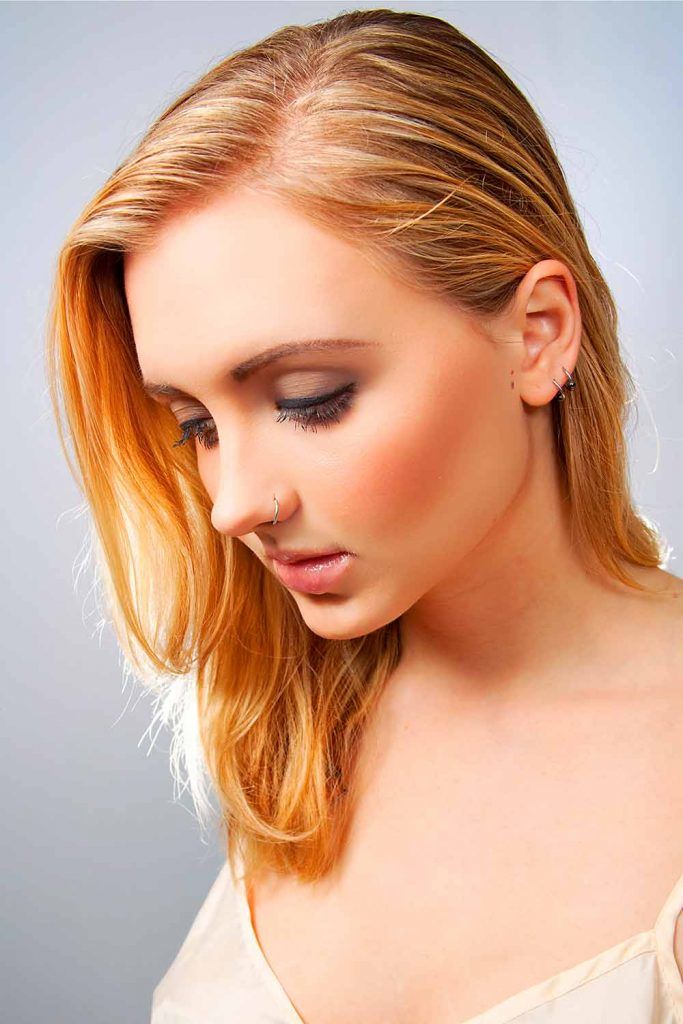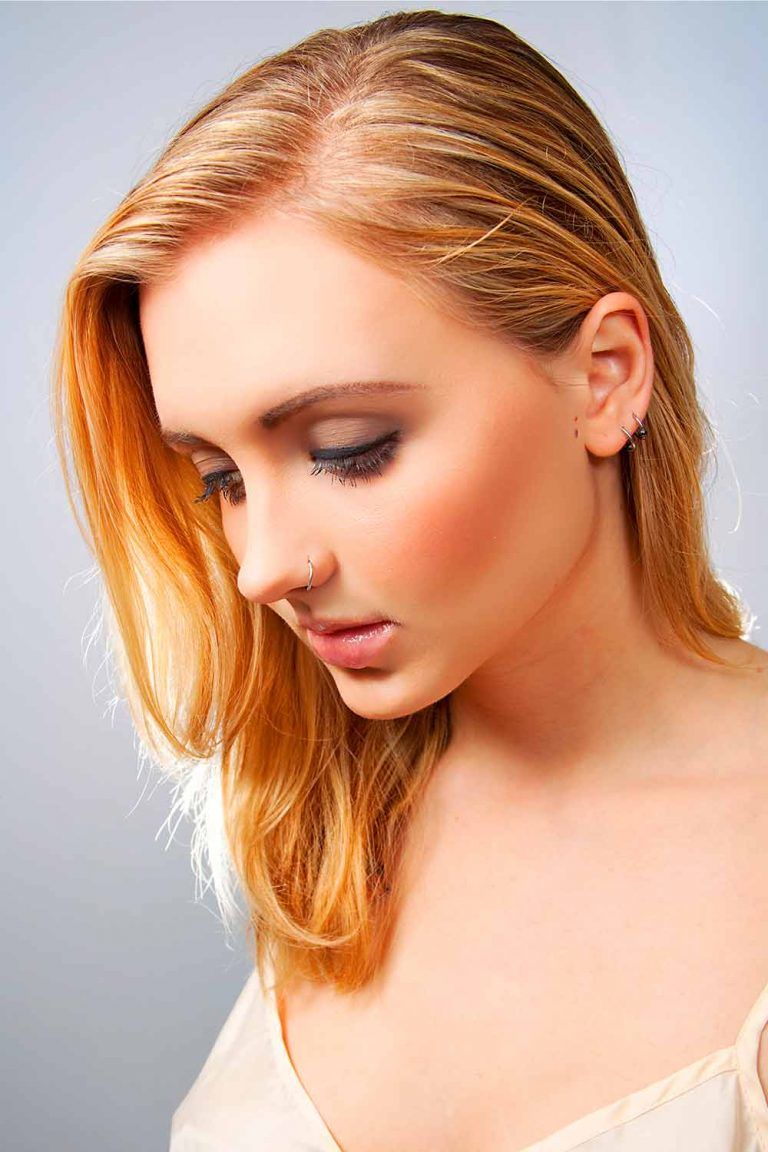 Now, it's time to separate highlights from lowlights and get closer to their difference. In simple words, the first technique works in an exactly opposite way than the latter: it dyes your strands a few shades lighter. Its aim is to provide hair with softness, natural movement, and effortless look. So, you only need to decide what effect you want to achieve before making a color choice! And for a win-win decision, keep in mind these basic tips:
The technique is totally up to you, yet modern colorists claim that highlights work best for dark hair, and lowlights go well with lighter bases.
Unlike lowlighting, highlighting involves bleaching, which means it can bring some damage to you.
For a more authentic, effortless look, it's better to go for highlights in the summertime, and lowlights in cooler seasons.
If you're working with grey hair, lowlights will be the best choice. Although you can use both highlights and lowlights to cover gray hair, the technique that brings no damage is always a better option for weak locks.
How To Do Lowlights?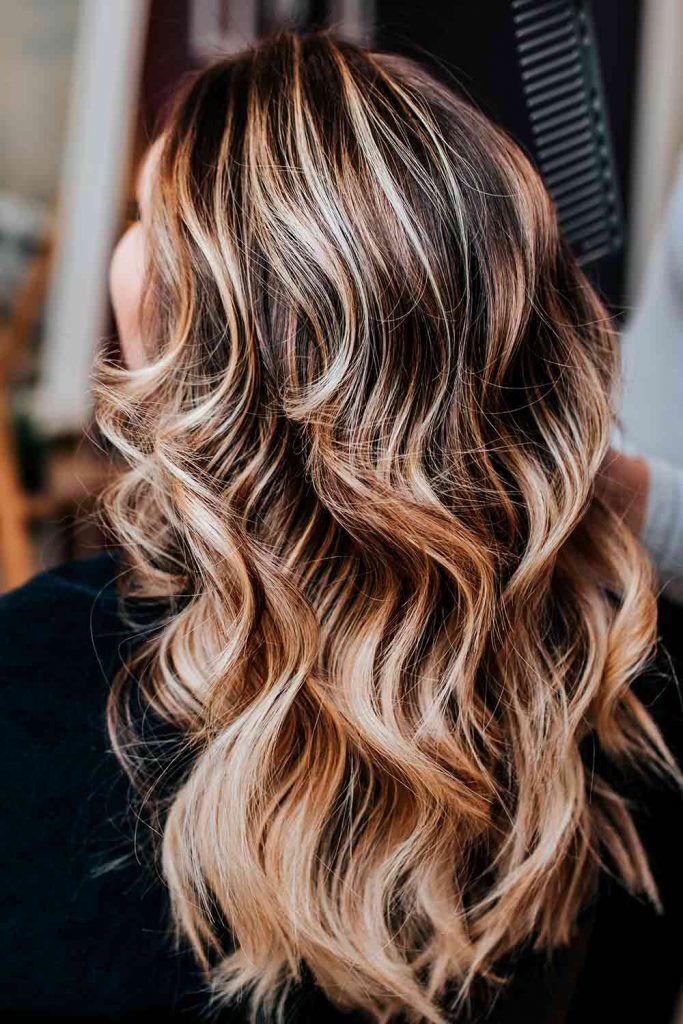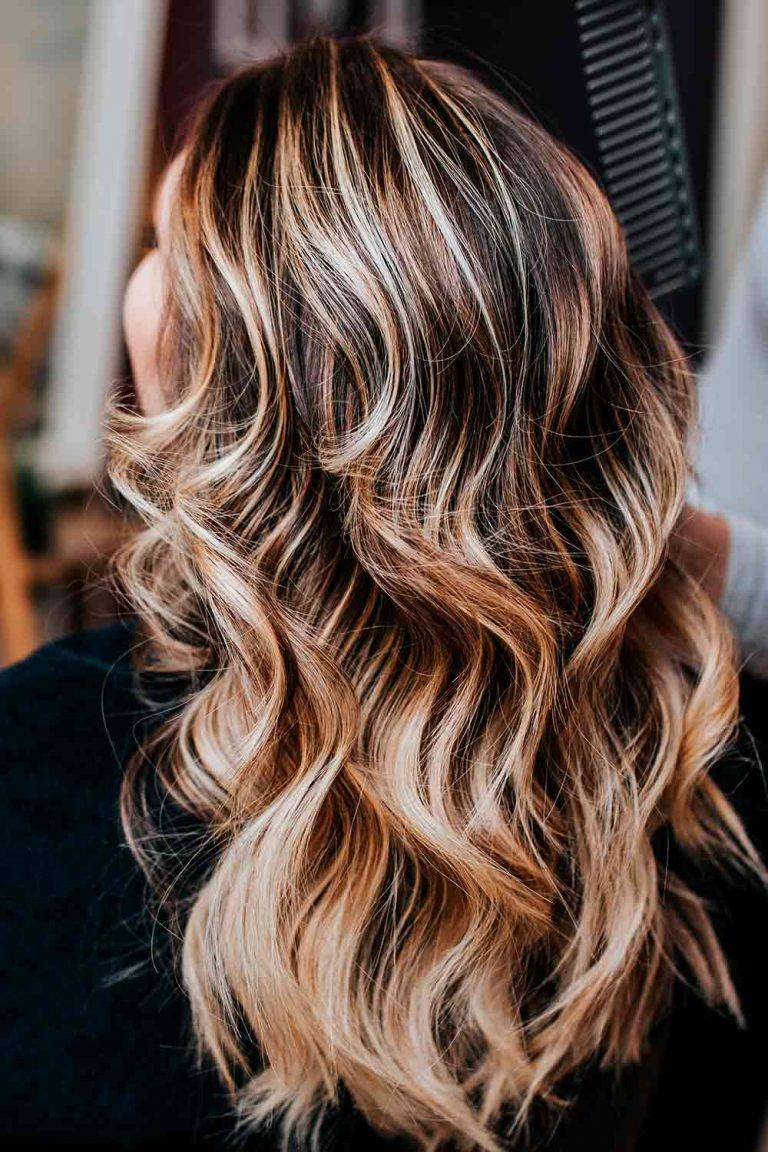 The second question that you may come up with is probably "how to do lowlights?". There are many ways how to highlight hair, and the same goes for lowlighting. Even though any at-home coloring may result in trouble, you can try getting lowlights yourself, as this technique doesn't involve bleaching so your mistakes can be easily corrected. Just get yourself a dye designed for lowlighting, a pair of gloves, and a highlighting cap that helps you to separate off the strands. Apply the dye in a sweeping technique so that the color graduation is even and smooth.
Dimensional Beige Hues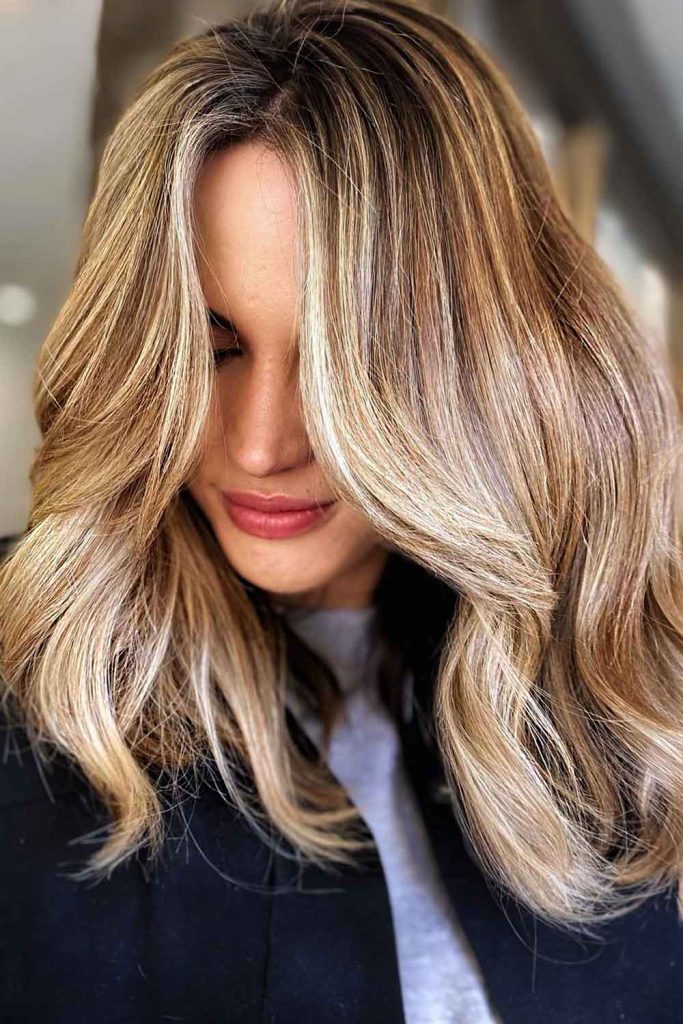 by @hairbyjaxx
While some ladies think that beige hair color is all about plain neutral tones, this amazing idea proves otherwise. A little bit of dirty blonde to shadow out the base will be enough to take the neutral beige to the next level.
Chestnut Brown Lowlights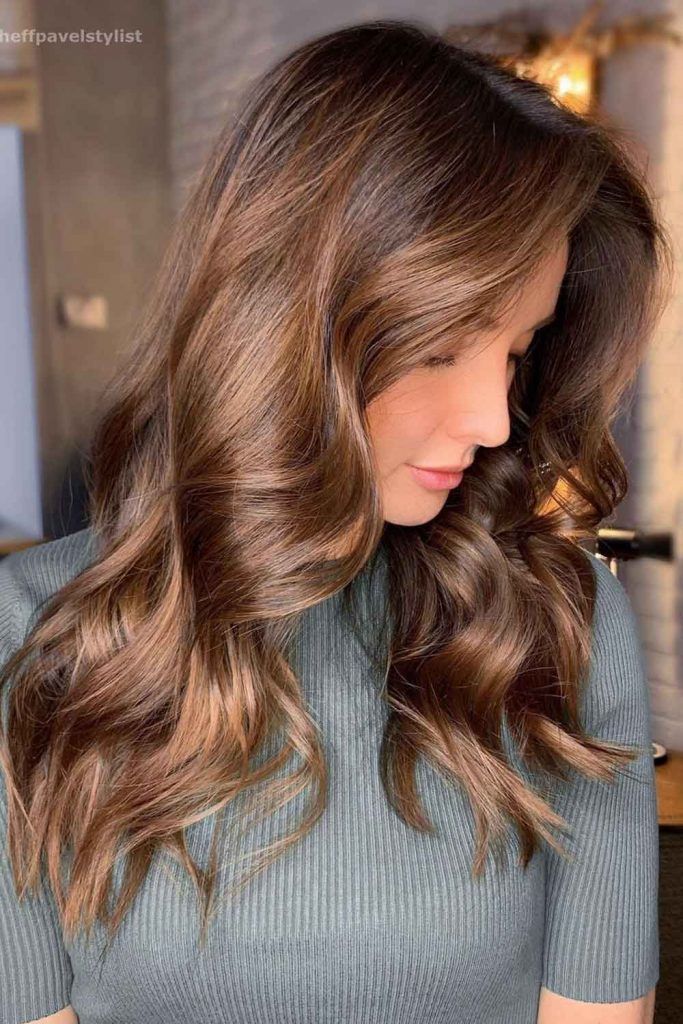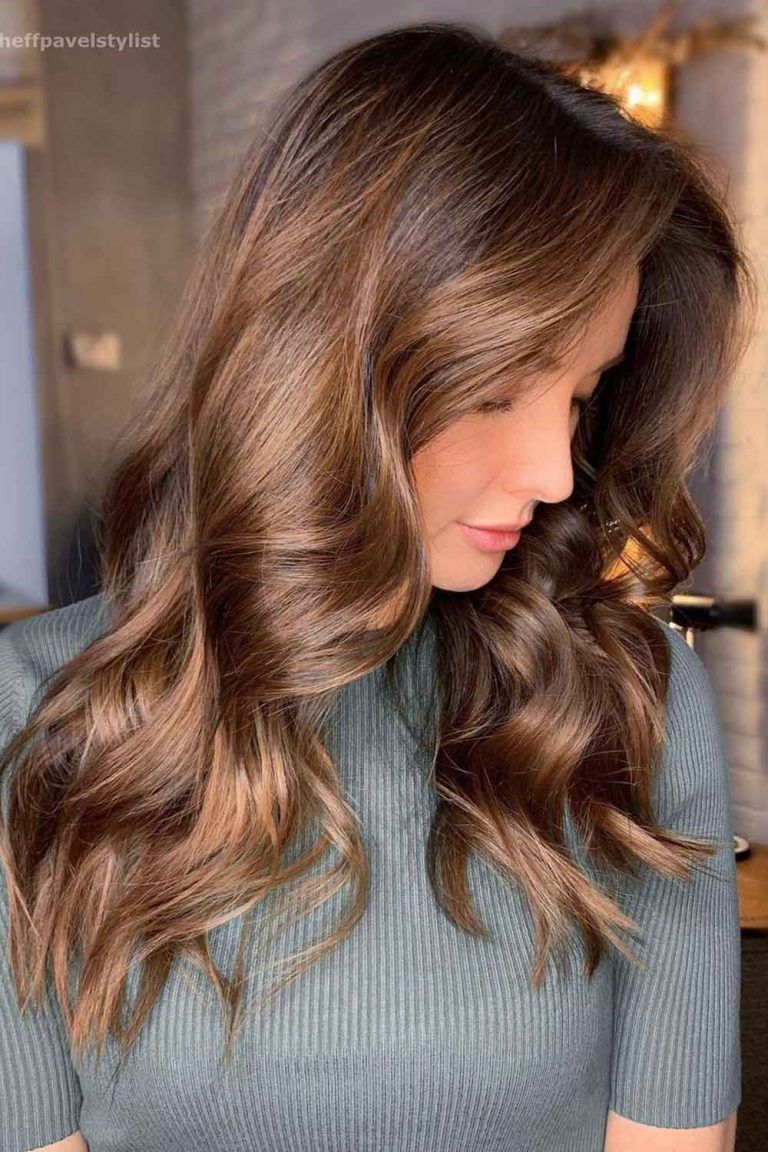 by @sheffpavelstylist
As weird as it sounds, chestnut brown lowlights won't turn your light hair color into a deep and dark brunette one. Again, unlike highlights, the strands will gain a darker shade yet without going completely dark. In this way, you will make the primary stand out by giving a soft contrastive finish.
Light Warm Brown Lowlights For Blonde Hair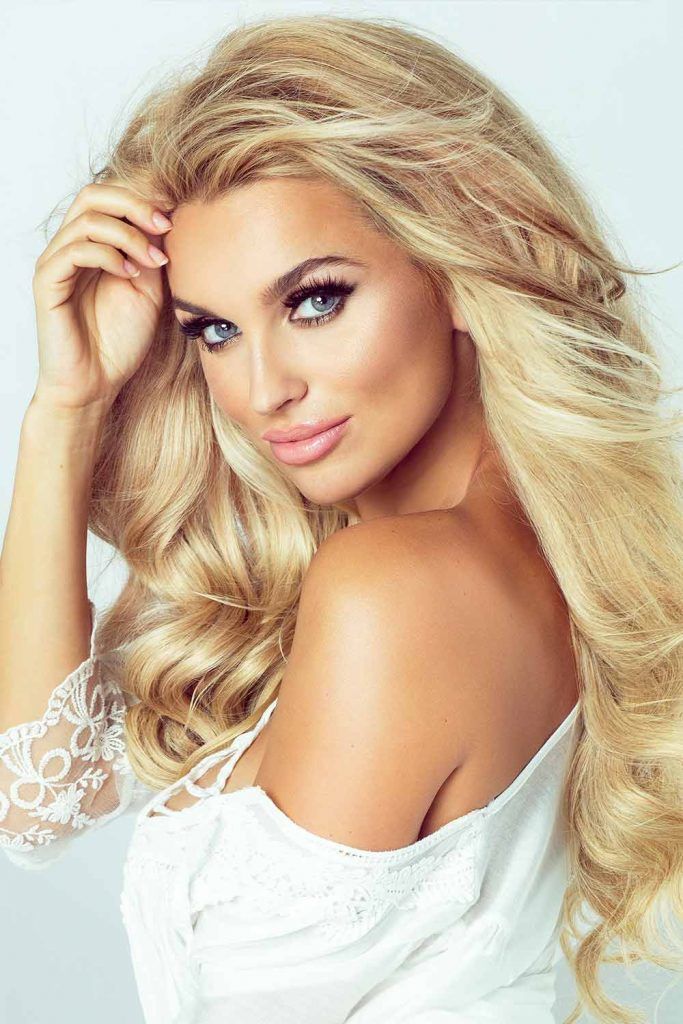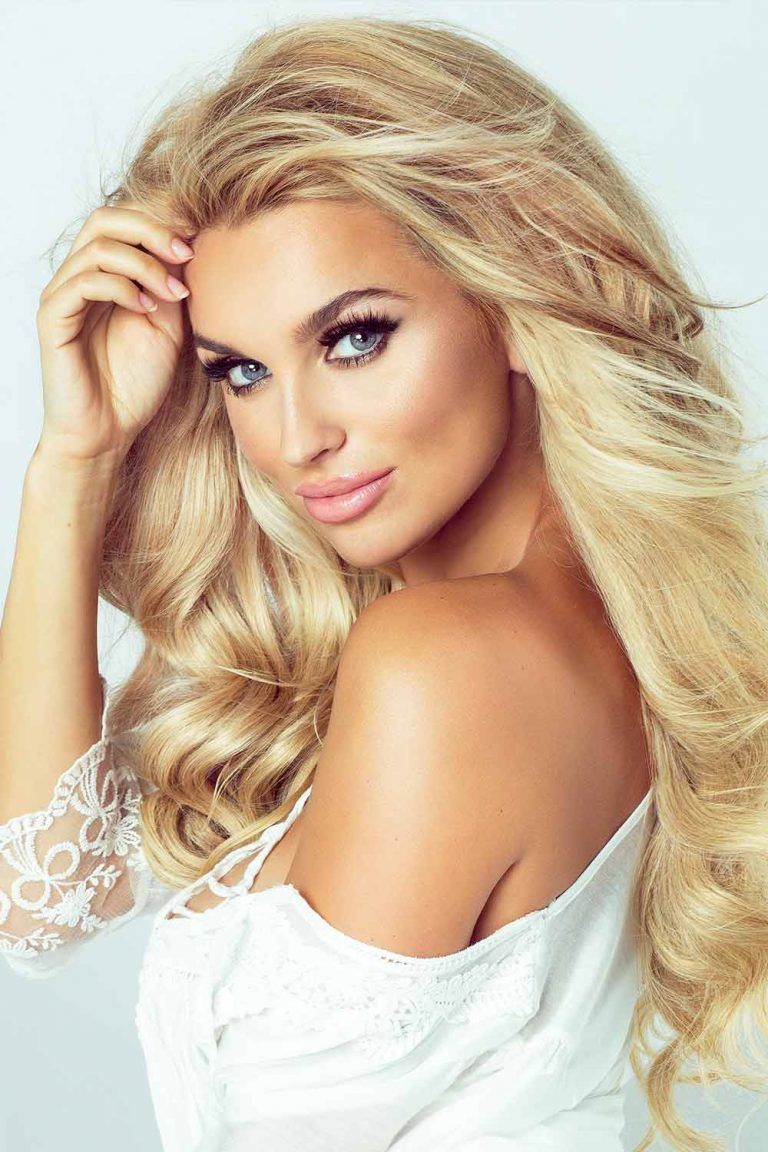 If you're wondering how lowlights for blonde hair look like, this idea will satisfy your curiosity. Just look how deep and warm the overall look has become with a hint of brownish charm. For a smooth look, we recommend you to add some brown shade to the roots.
Blonde Hair With Golden Brown Lowlights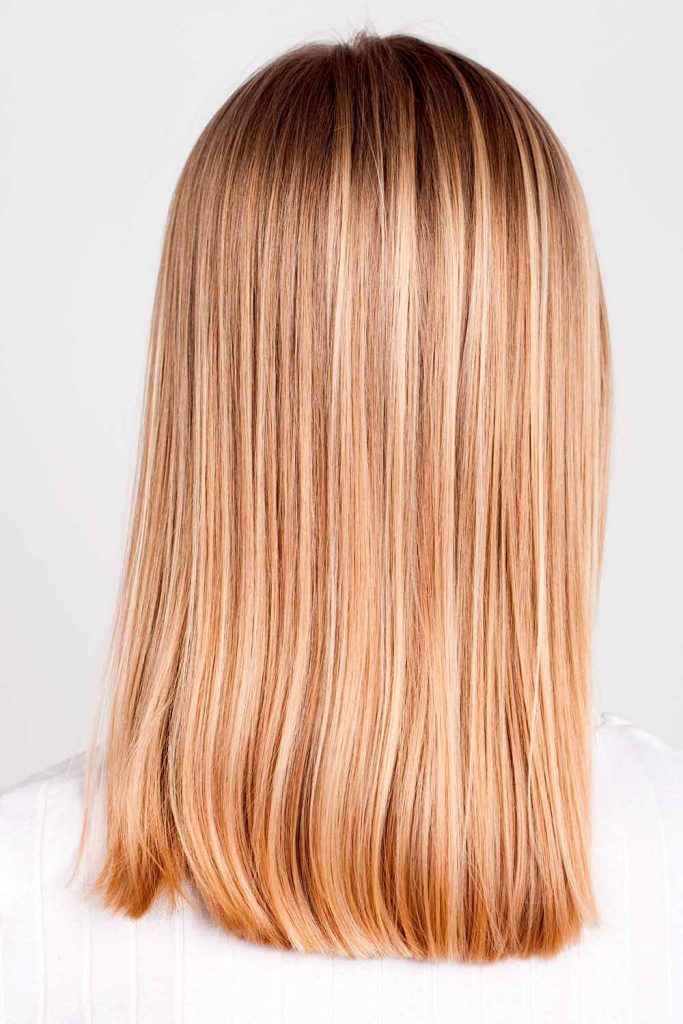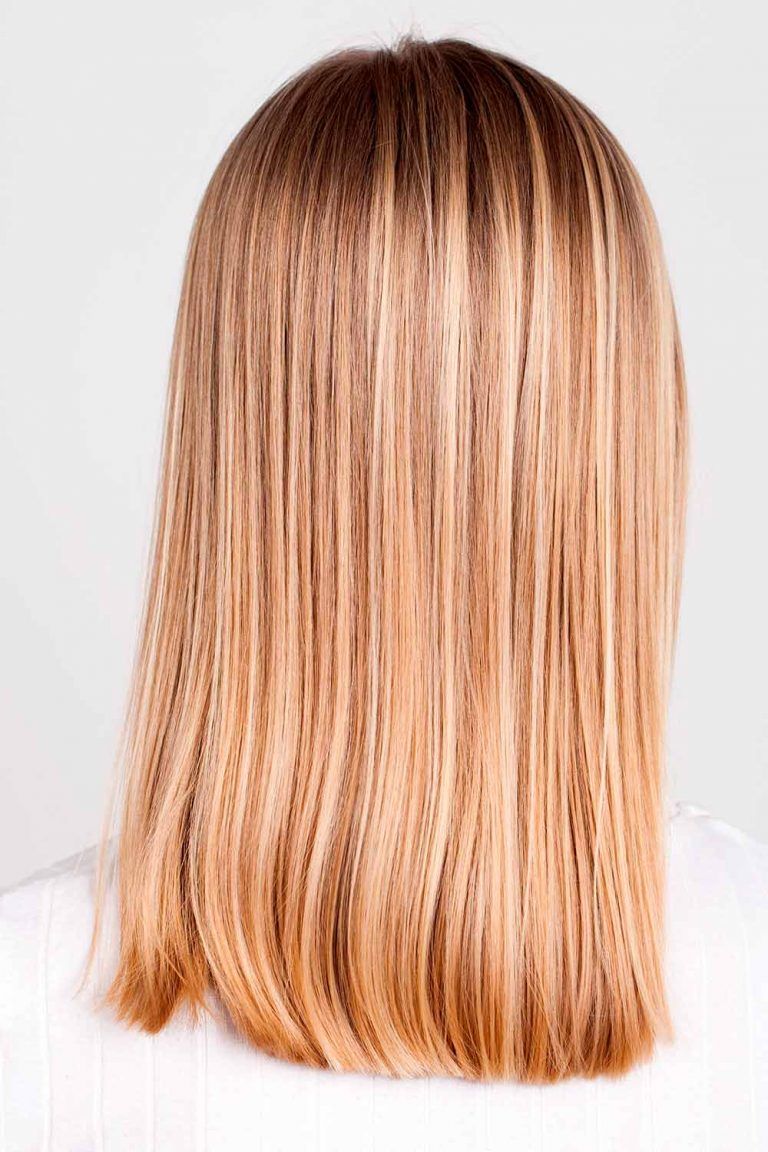 What a shiny and rich look this blonde hair has! The variety of light-to-brunette hues of this blonde hair with brown lowlights looks so natural that it's hard to recognize the color job. Ladies who seek naturalness can ask their colorist to copy this idea.
Strawberry Blonde Lowlights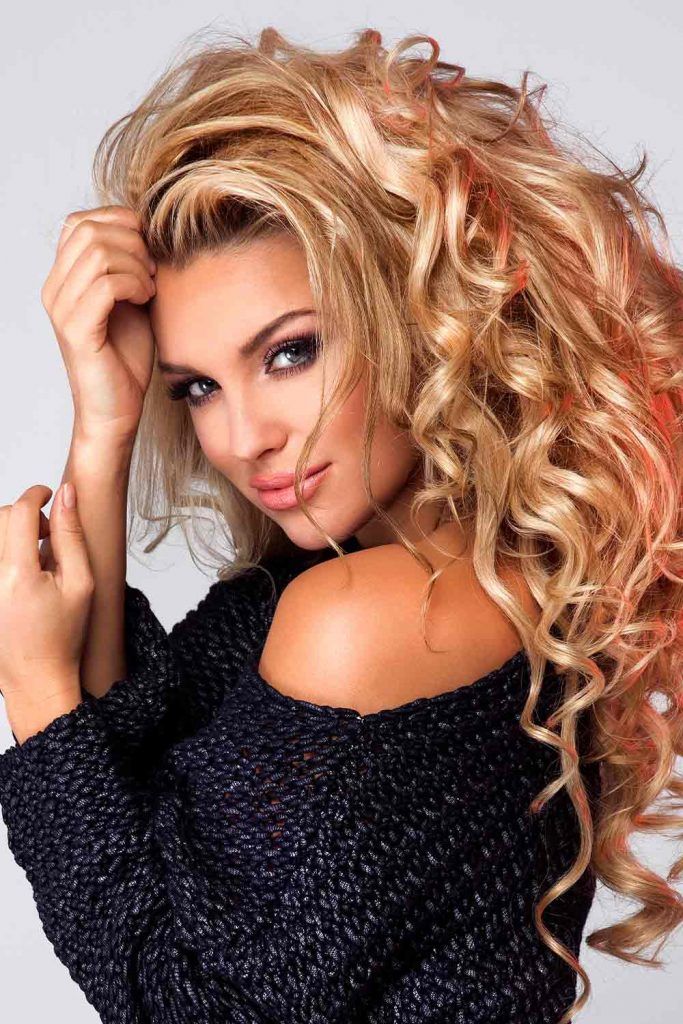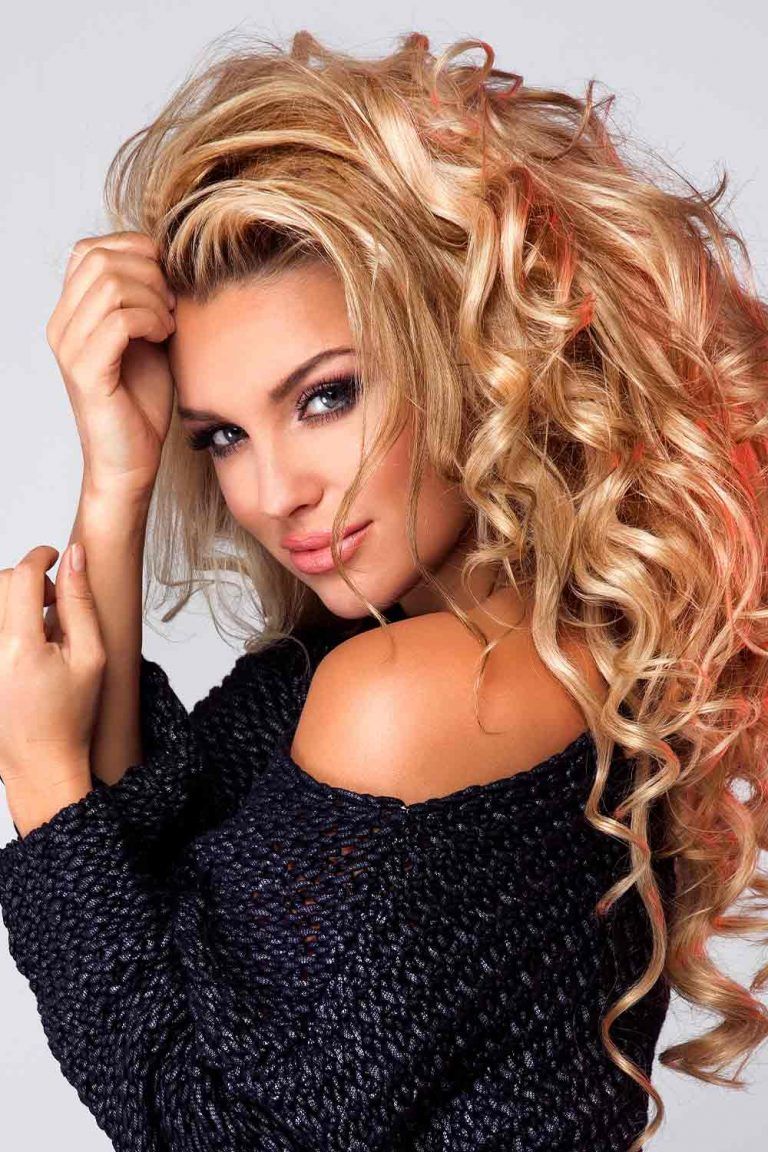 Here comes the idea of blonde hair with lowlights that embraces the never-ending modern trend - strawberry blonde shade. This warm, slightly coppery blonde shade can become a perfect match for wheat blonde or ashy bases.
Honey Brown Lowlights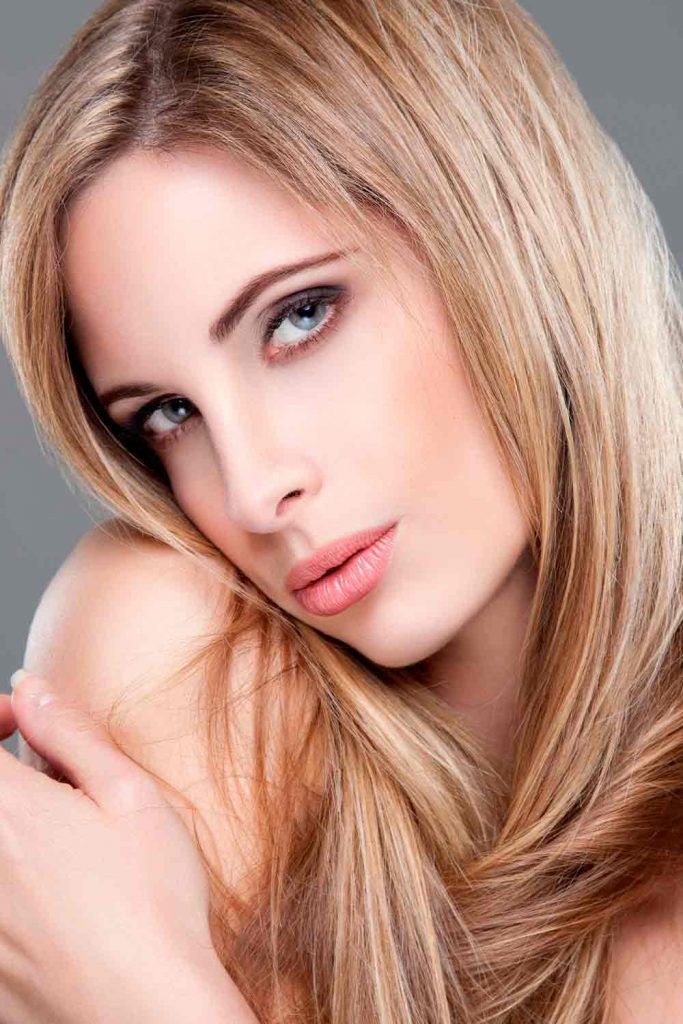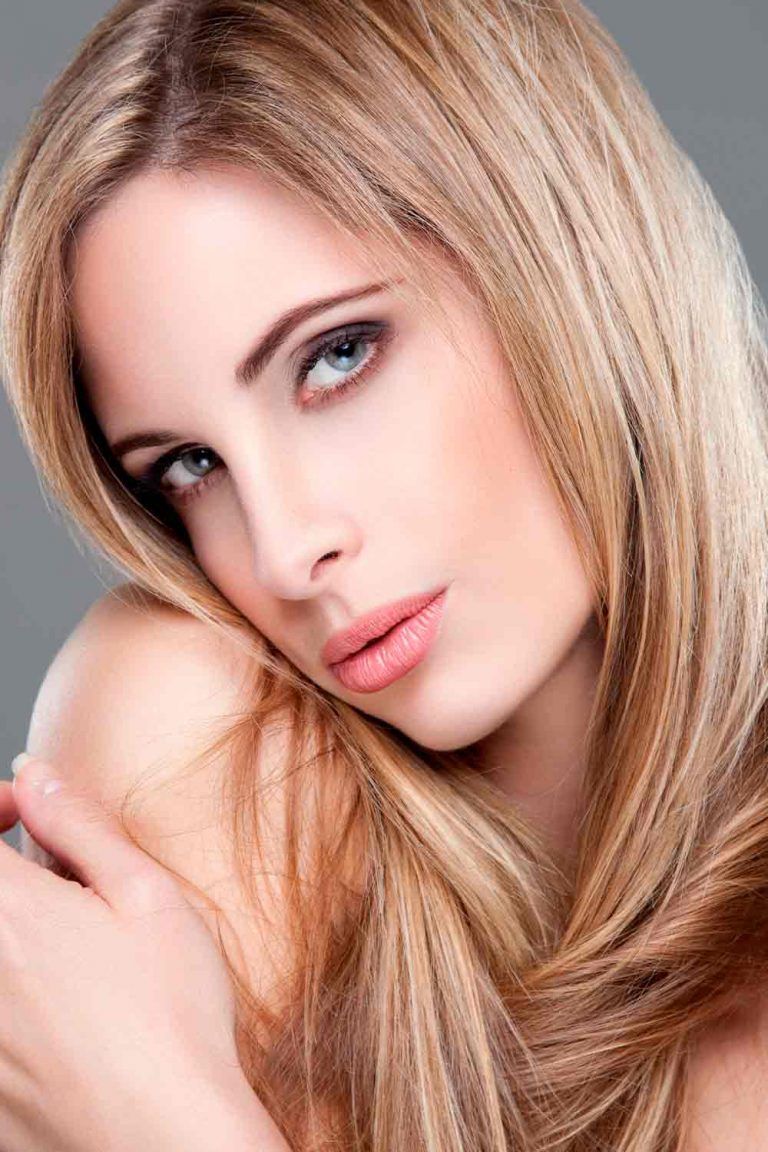 For those who flaunt with naturally light brunette chevelure, honey brown lowlights can add some natural shine and sense of richness. When going for light brown hair with lowlights, many girls love to put the accents on the midway to create a fascinating movement to their locks.
Caramel Brown Lowlights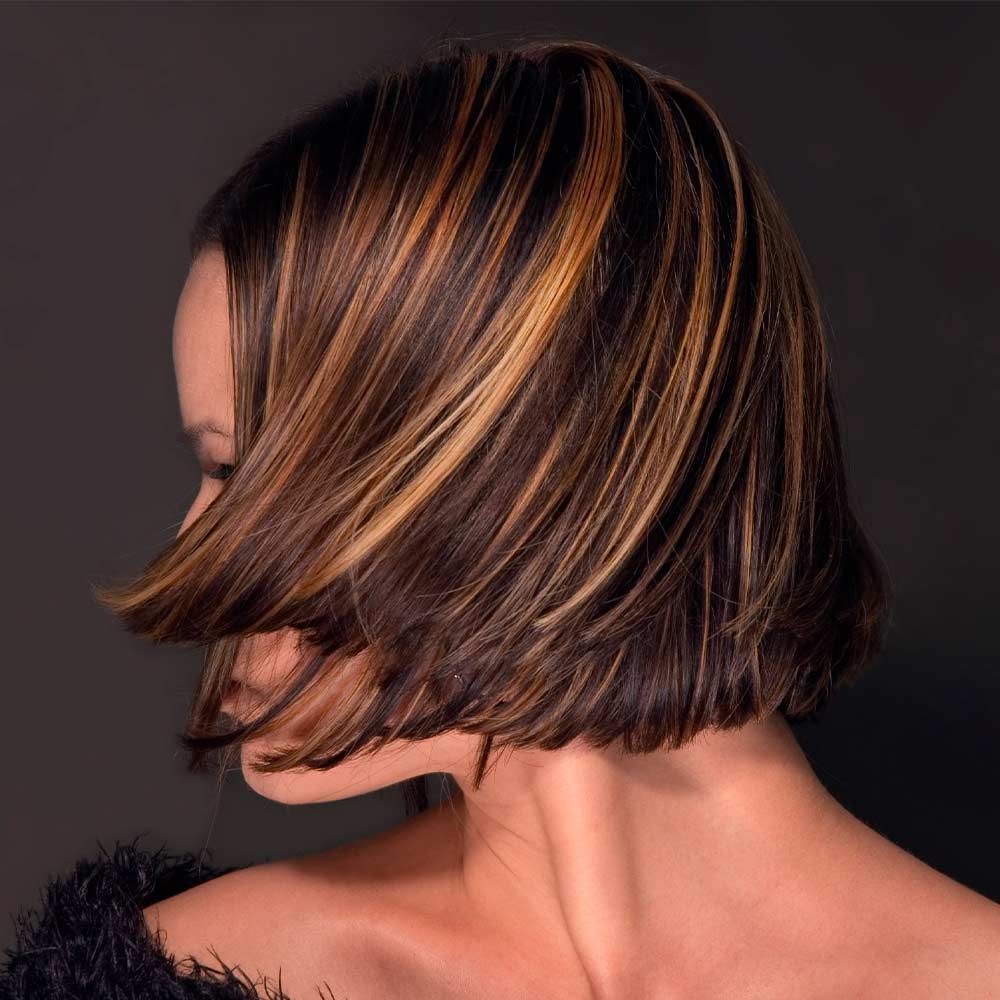 We can't have too much sweetness, especially when it comes to hair colors. Once you feel that your light brown hair is too gloomy, caramel lowlights will be a fresh breath of air. Try it, and you'll see your paler base warm up.
Smoky Brown Lowlights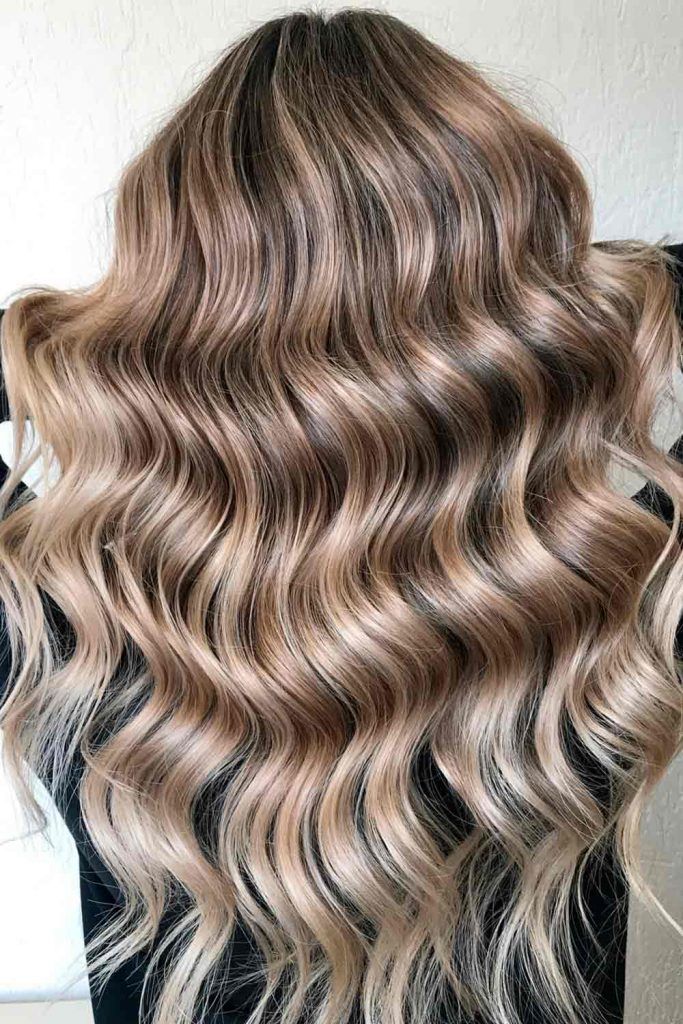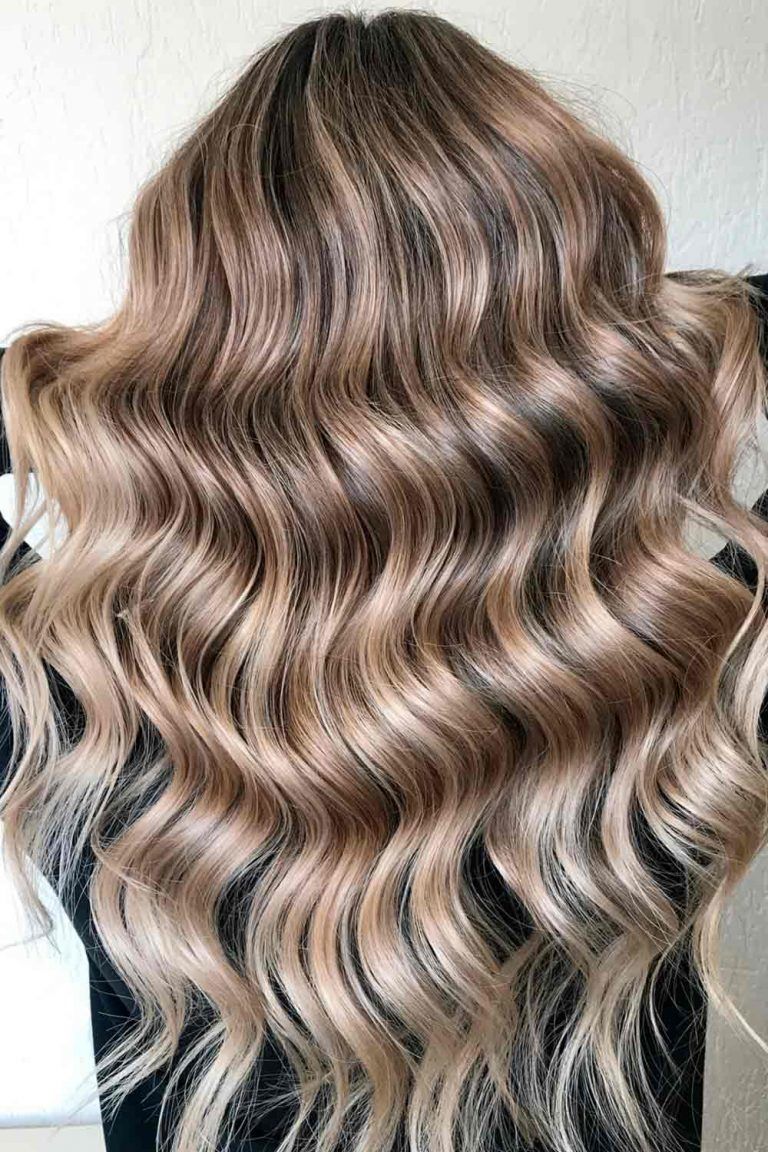 You may not notice the added color when you have a look at this dark brown hair with lowlights. Yet, you will love the effect this combination gives to the hair. In case of dark bases, lowlighting isn't really visible, but the desired volume and dimension look extremely natural.
Brunette Ashy Lowlights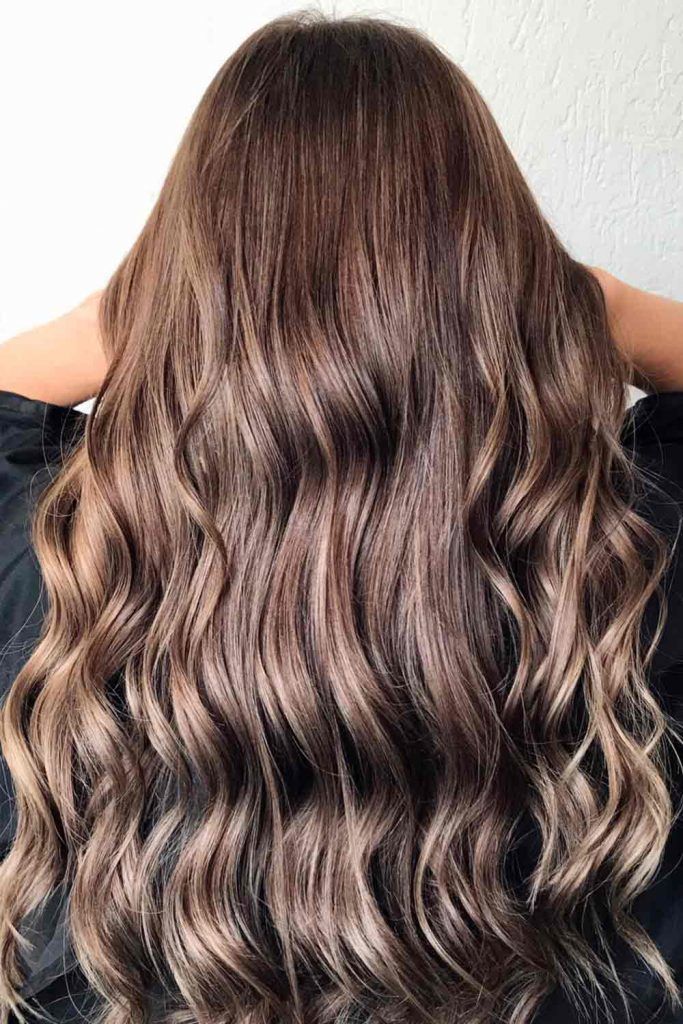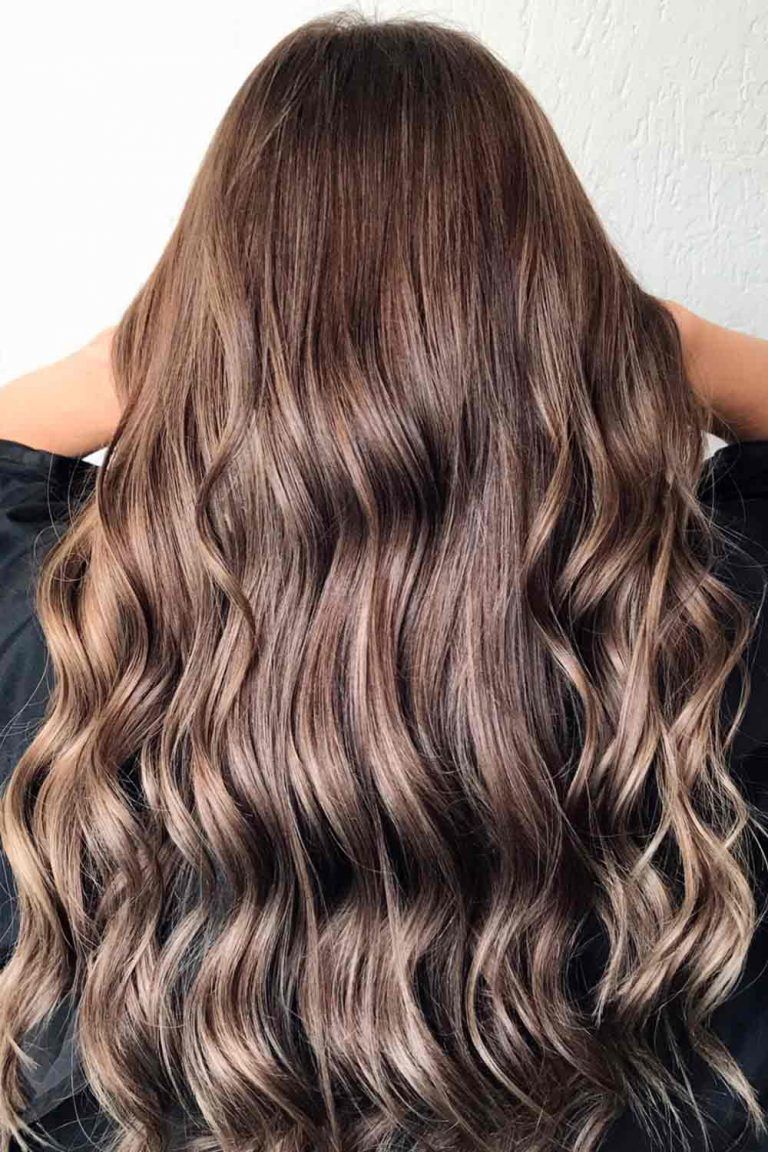 Luckily for creative ladies, lowlights for dark hair can be as different as they want. Following the pale, faded trends of now, your highlights can feature a little bit ashy tint. For such color combos, it's better to do accents on the front: it will give a unique framing touch.
Espresso Lowlighting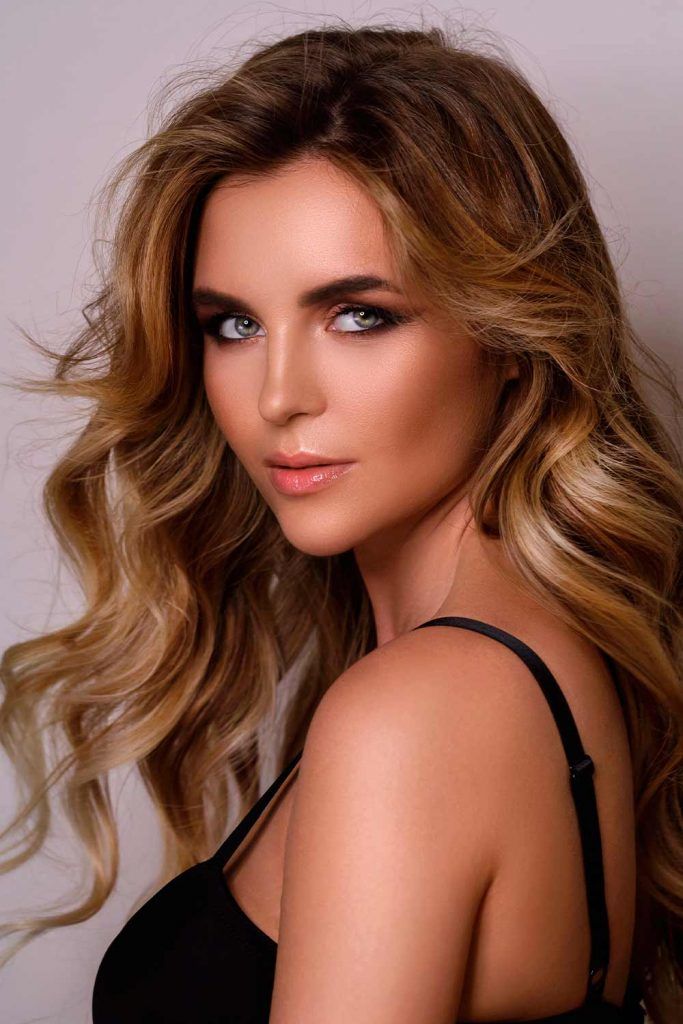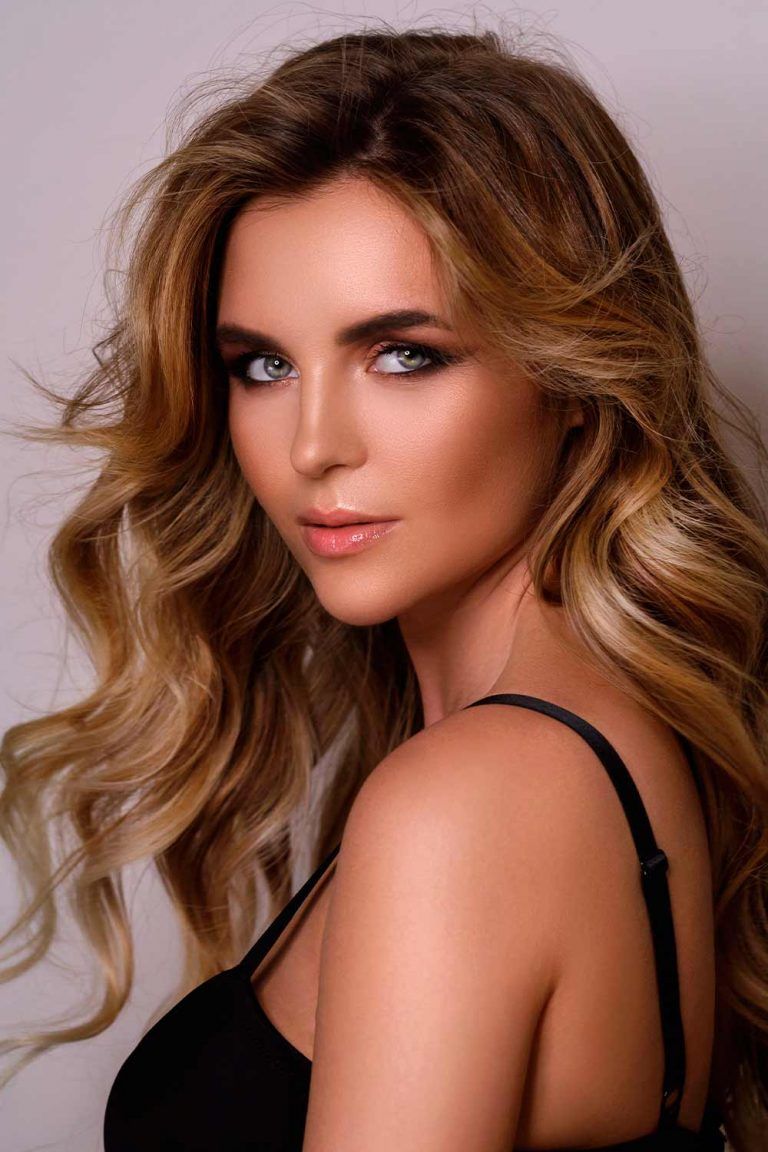 Sometimes lowligthing jobs melt with bases so seamlessly that your natural streaks look as if you've gone some shades lighter. Yes, this is how the proper job looks like. Remember that your hair lowlights can take place wherever you want, even on the top and half-way, just like in the pic.
Chocolate Brown Coloring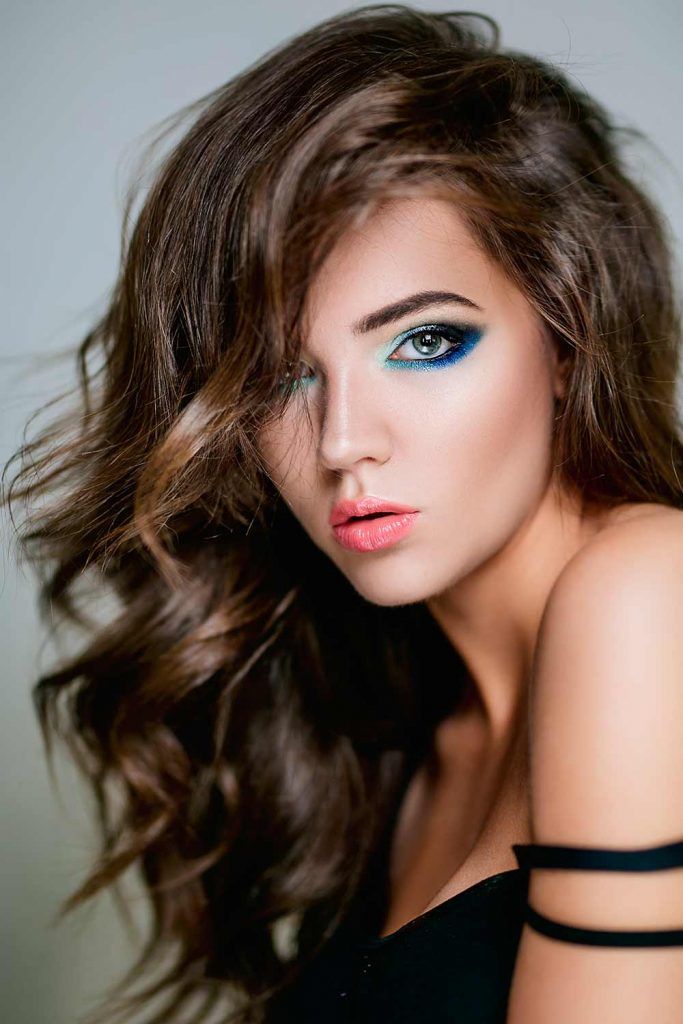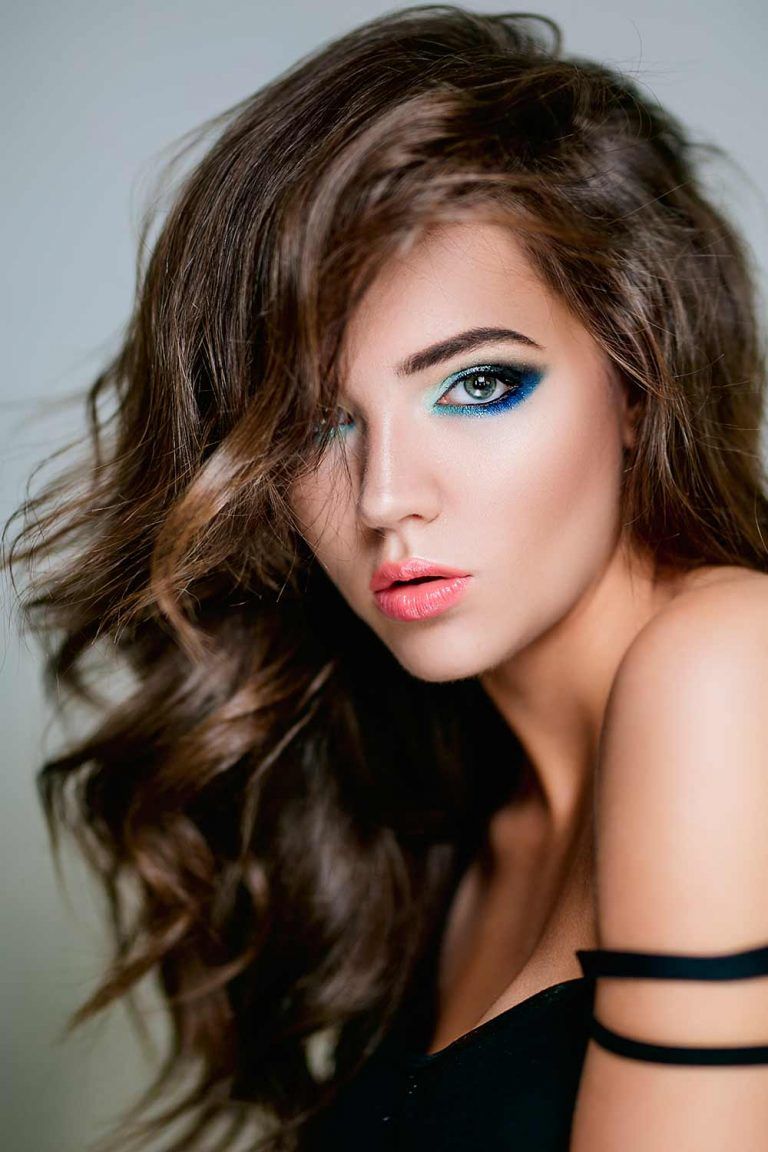 Some chocolate brown lowlights for dark brown hair won't hurt! Is there a girl who doesn't want her hair to look like a sweet and appetitive masterpiece? If you prefer seeable color graduations, you can try vertical lowlighting, where two matching shades alter one another strand by strand.
Dark Chocolate Mocha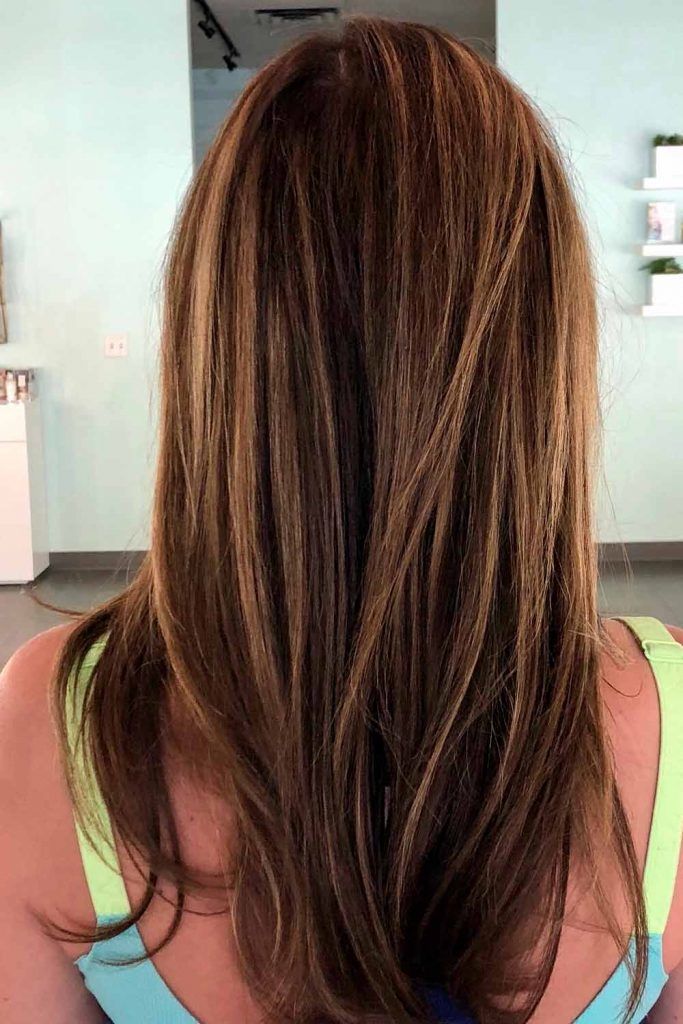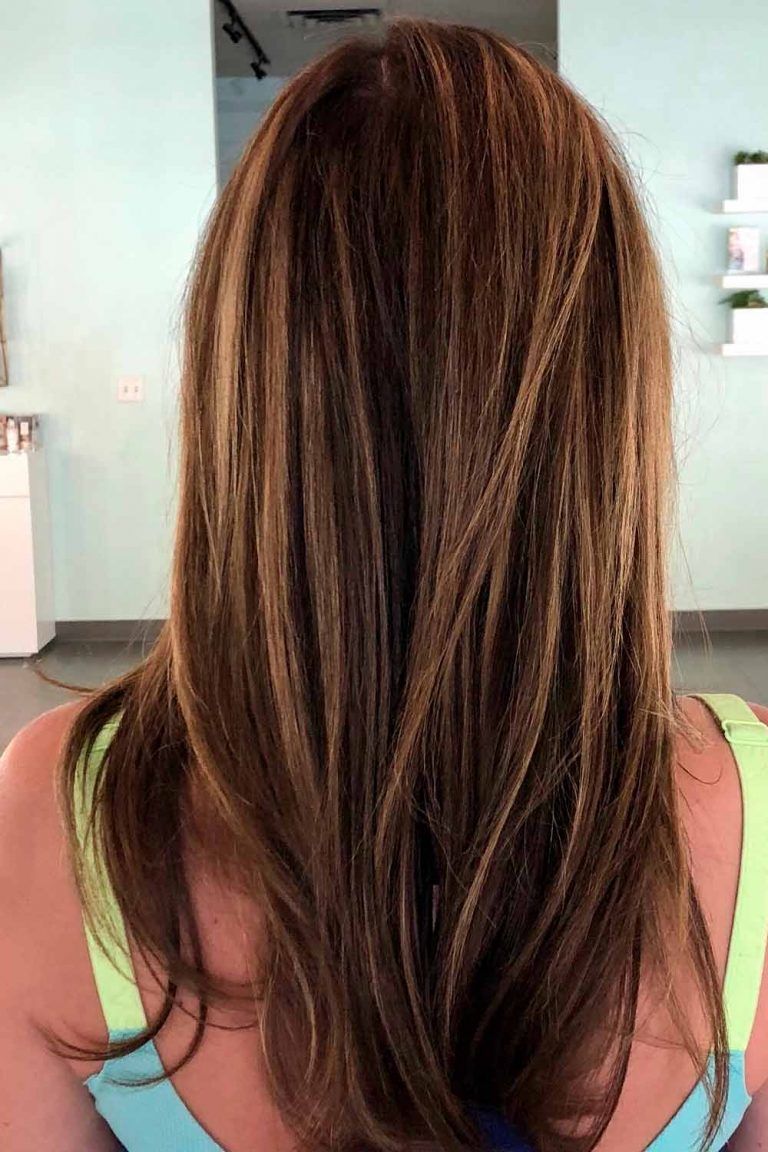 Unfortunately, you can't get this cutie in Starbucks, but your hair will look even more attention-grabbing than their popular chocolate drinks. Getting lowlights for black hair is always a fun experience: your hair still looks natural, while having a lot of shine, depth, and fullness.
Subtle Framing Lowlights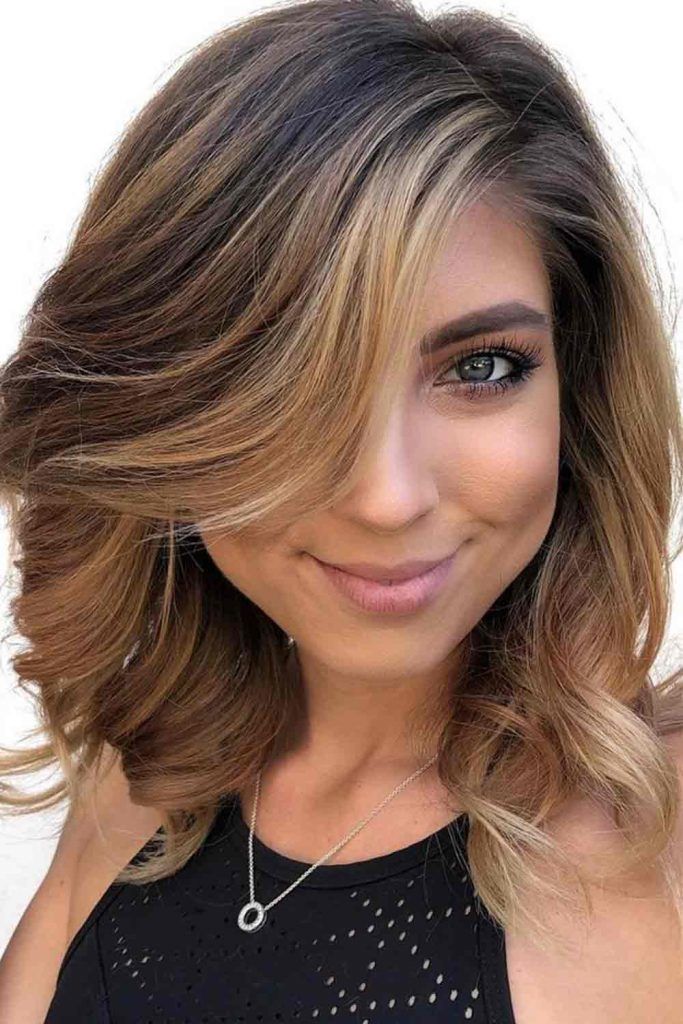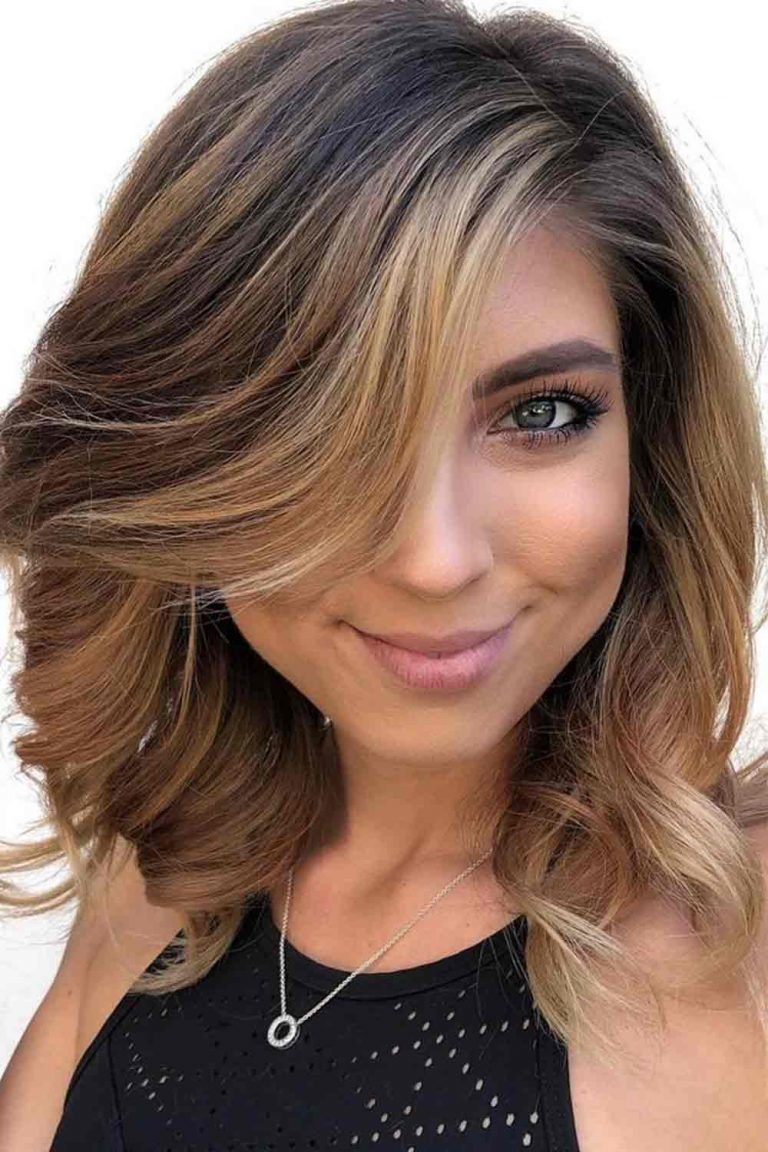 by @hairbyjaxx
There's no better way to frame your face than to get some accents to the front tresses. Keep in mind that if you want your lowlights to work on your facial features, they must be of the same color palette as your base. Red, blue or purple lowlights won't blend smoothly, so the flaming effect couldn't be achieved.
Cold Coffee Brunette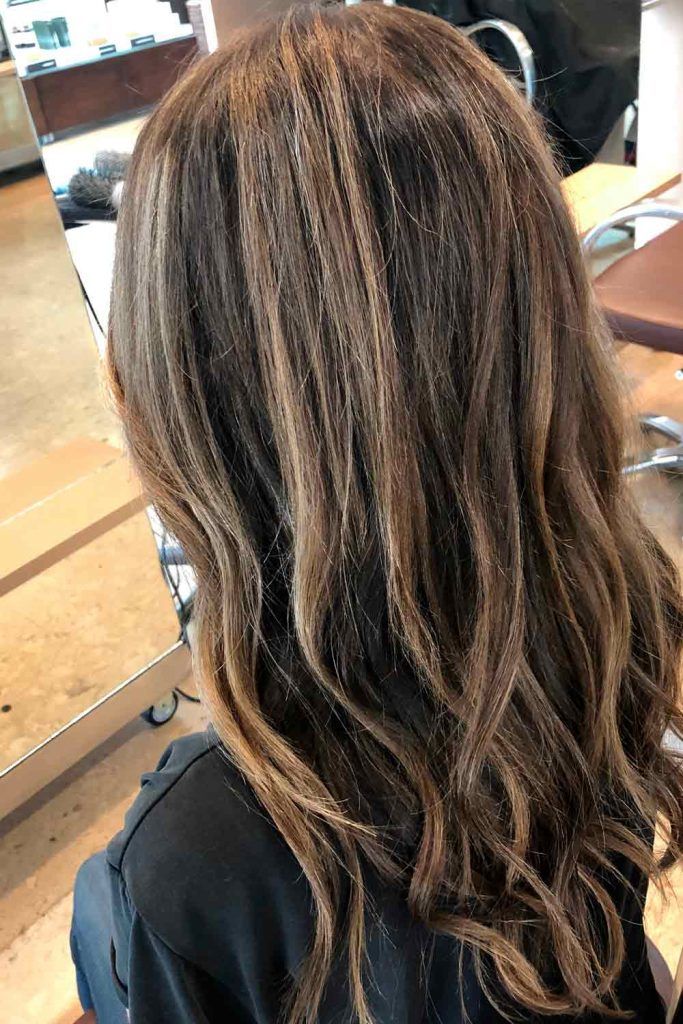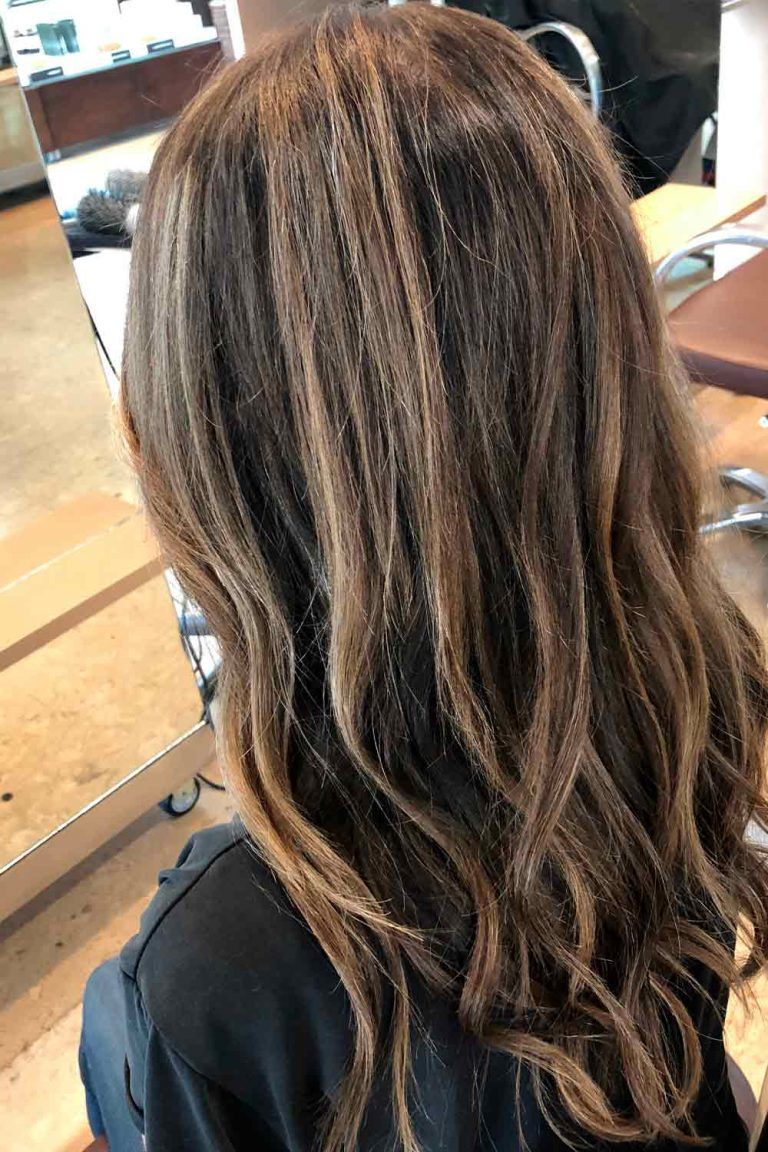 There are few people who like drinking cold coffee, but we bet that no one will be able to resist this cup of magical deepness. Now you can see that the darker your hair is, the more charming mix of hues it gets when it's lowlighted. Isn't that cool?
Hazelnut Lowlights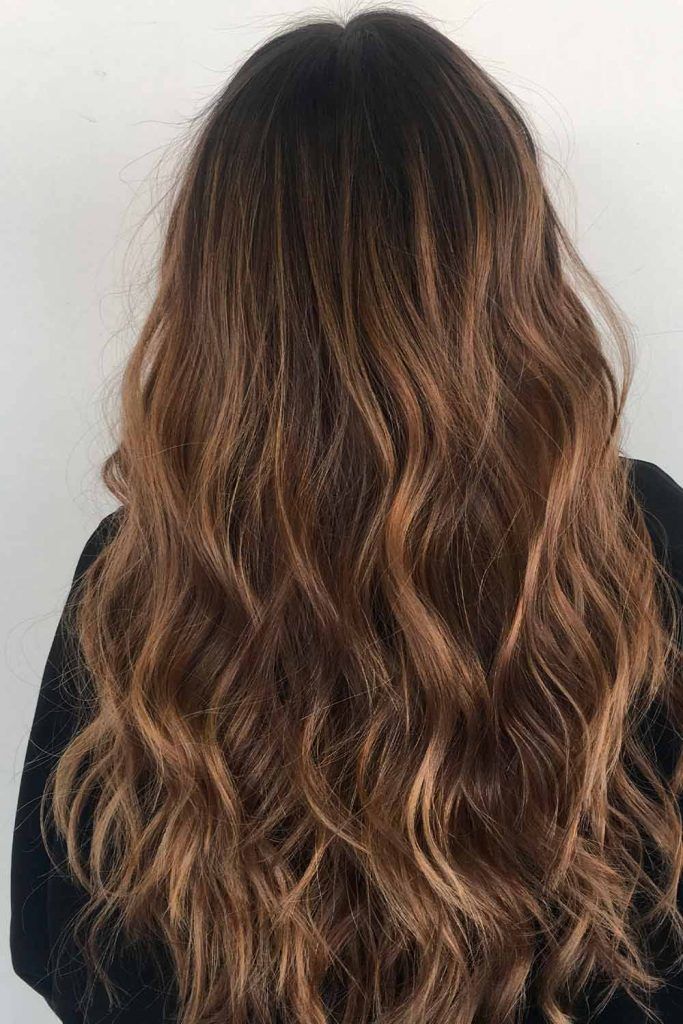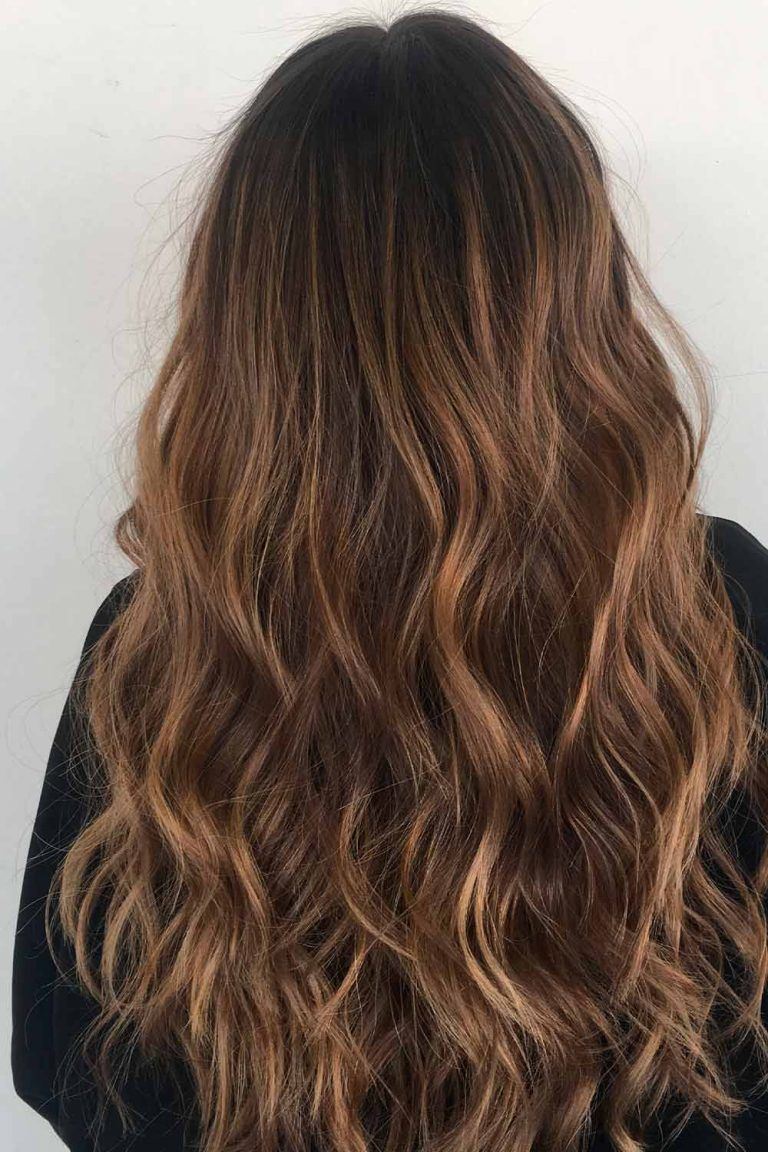 How do you like the blend of chestnut base and hazelnut lowlights? Together, these shades look like a whole new color that can make heads turn. For a more precise look, you can spice up the ends with soft babylights.
Reddish Mahogany Lowlights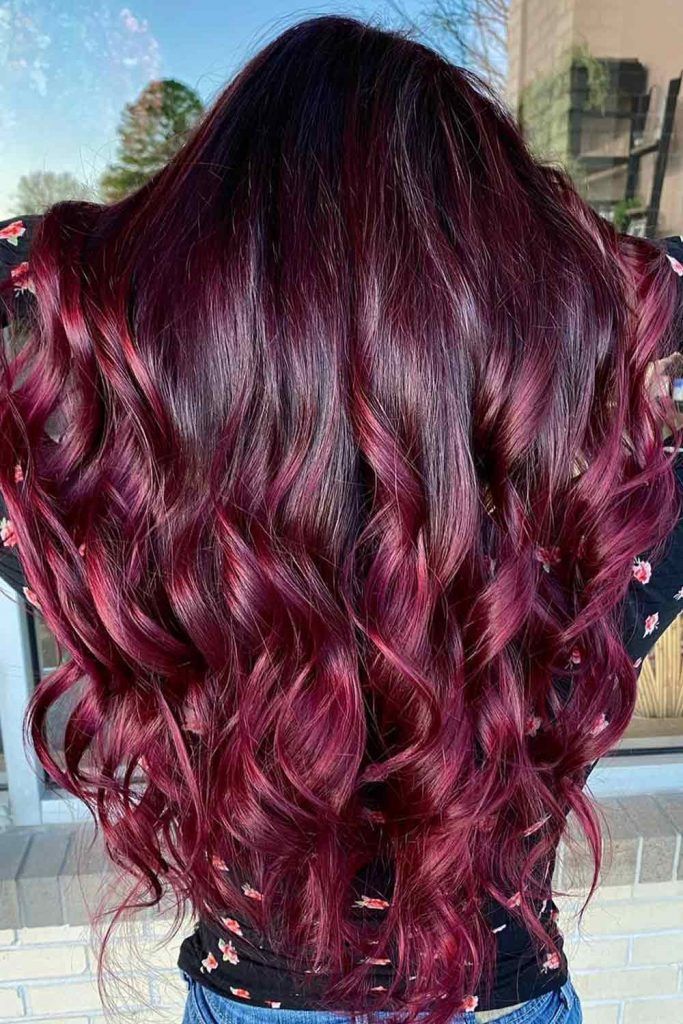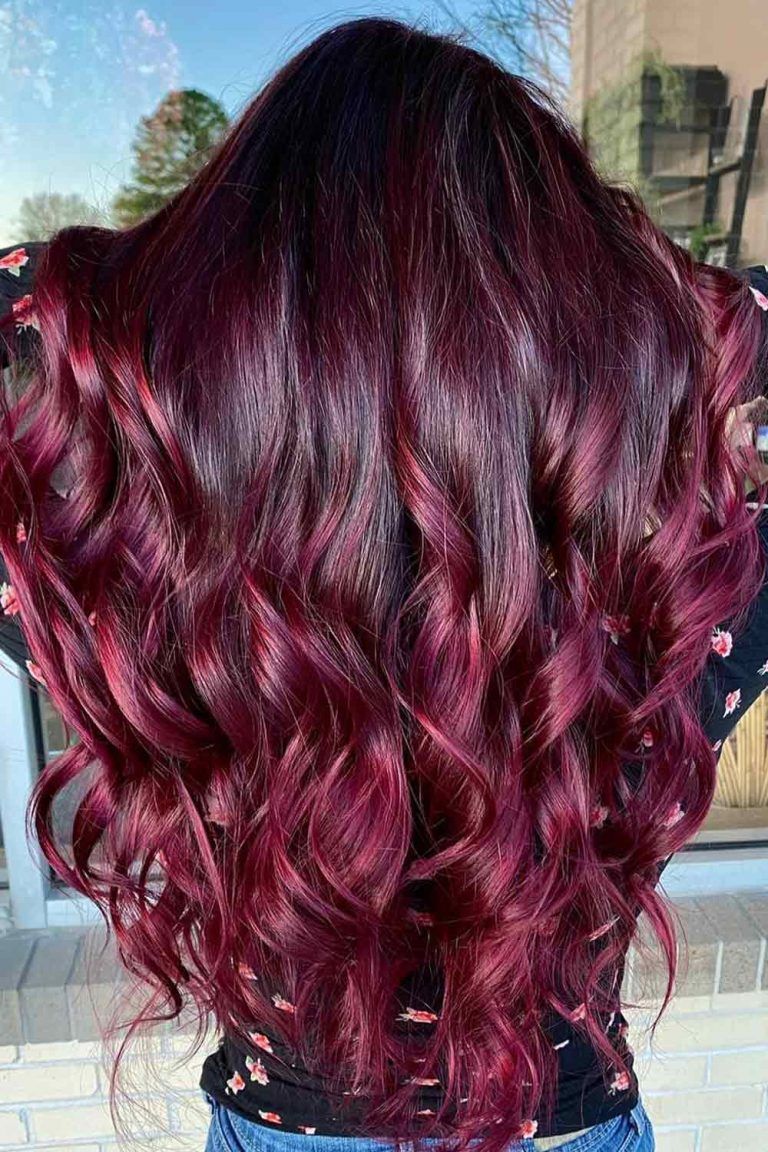 by @xostylistxo
Want to reveal your fiery soul without the painful red color commitment? Well, why don't you freshen up your brown hair with red lowlights, then? Your dark chestnut base will look ravishing with the deep mahogany shade.
Pastel Pink Lowlights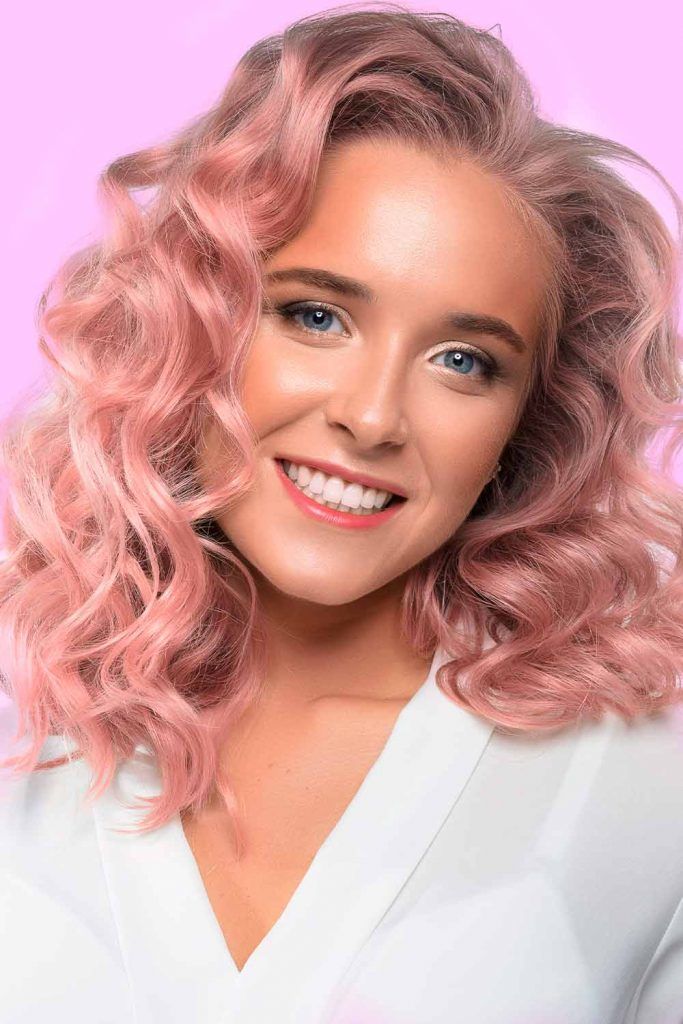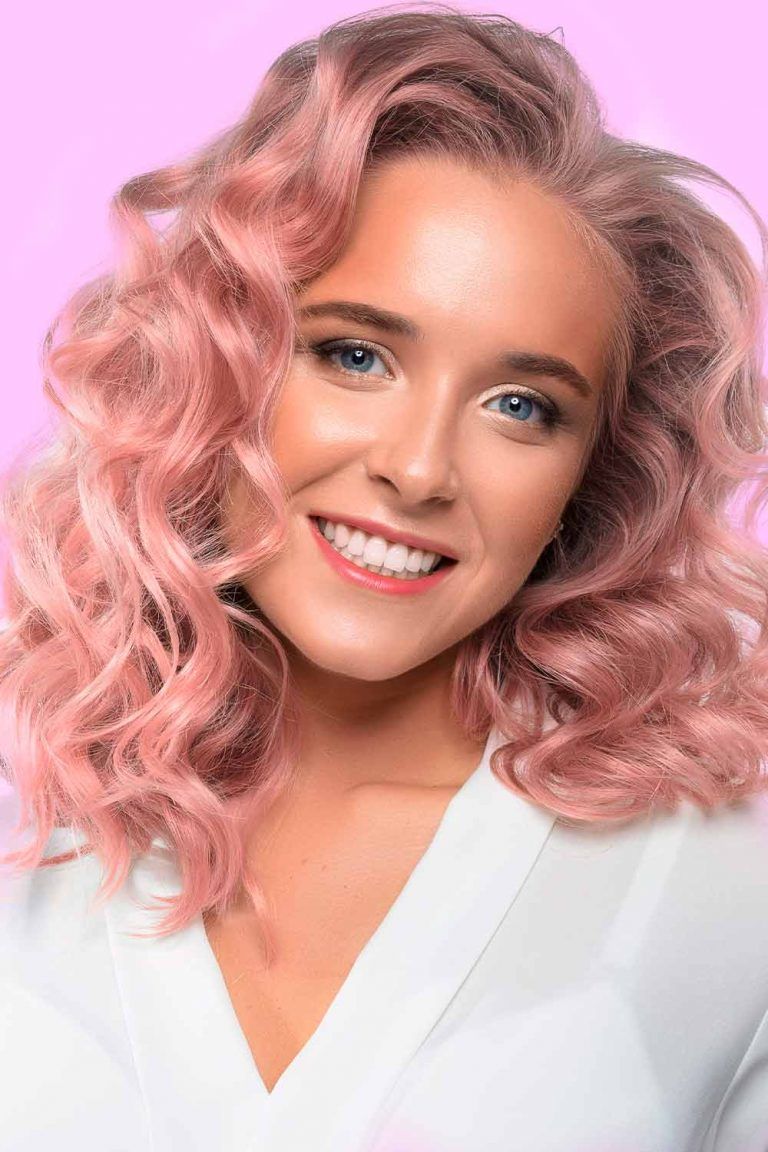 While beautifying your blonde hair with red lowlights may look very gaudy, a trace of pinky vibe will be super well-balanced. Actually, this platinum blonde with lowlights will look very sophisticated if you add some greyish hue to it. So how about you to become a blonde with lowlights that feature all the trendy shades?
Dark Brown Lowlights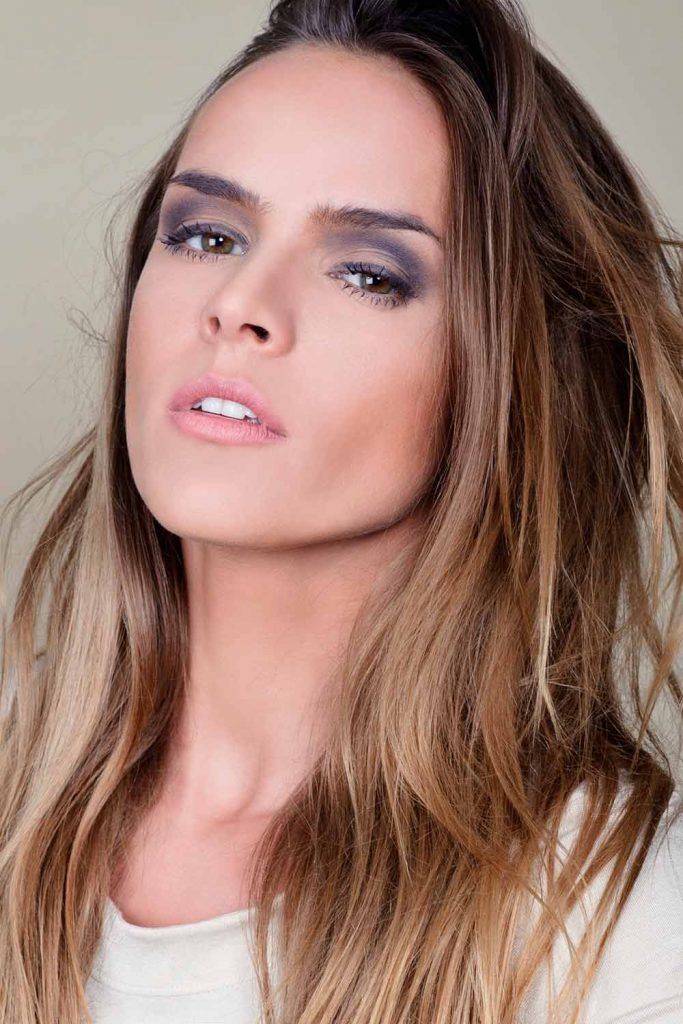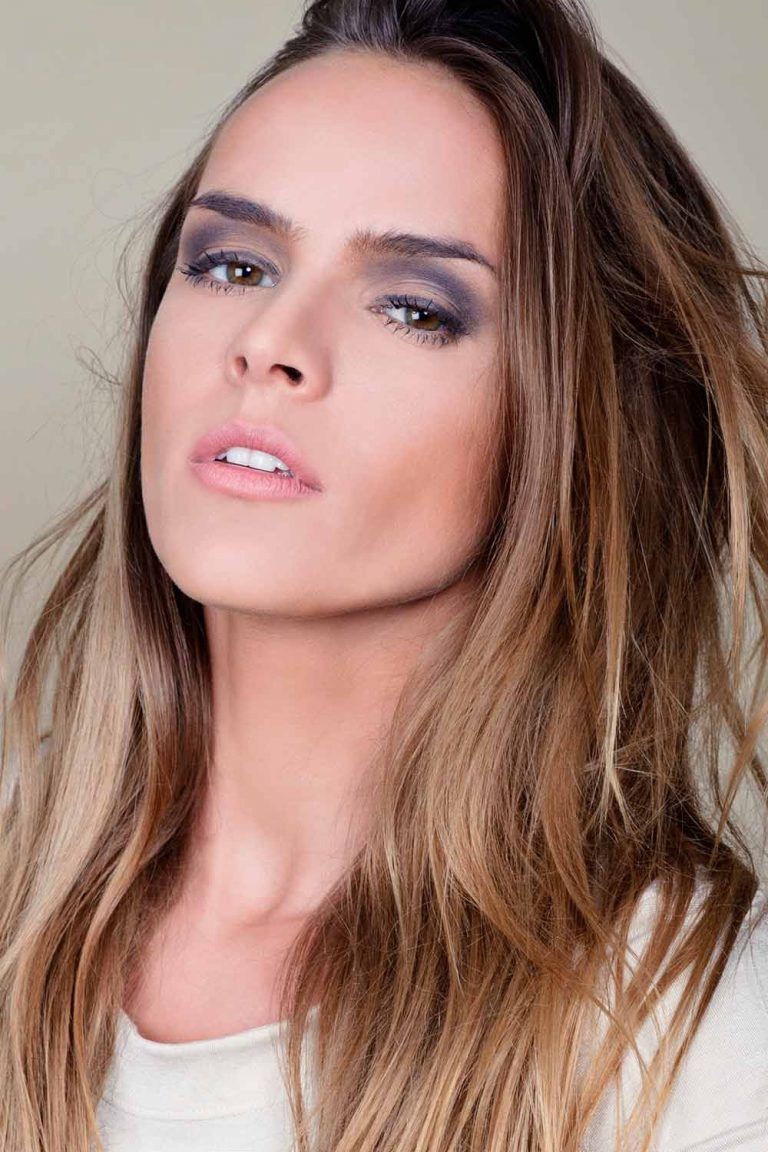 If you mix several shades that match your primary, you won't ever go wrong with lowlights. In fact, the color choice depends on the result you aim to achieve. Still, having tons of volume and movement that blend organically and effortlessly, is always a win-win idea. Just look at these gentle brown undertones!
Brownish Lowlights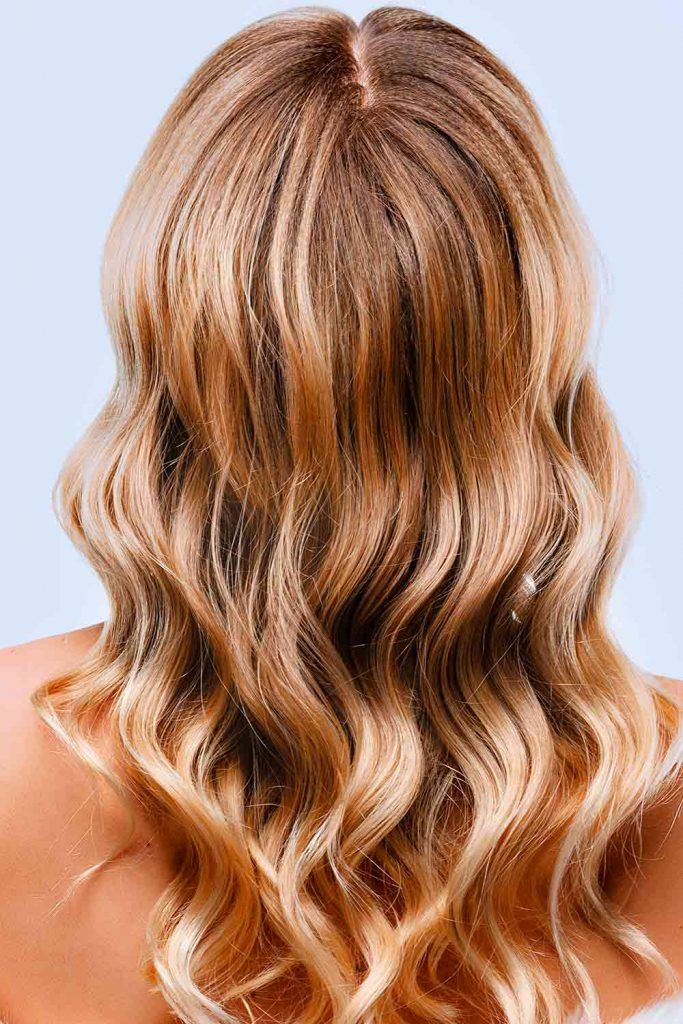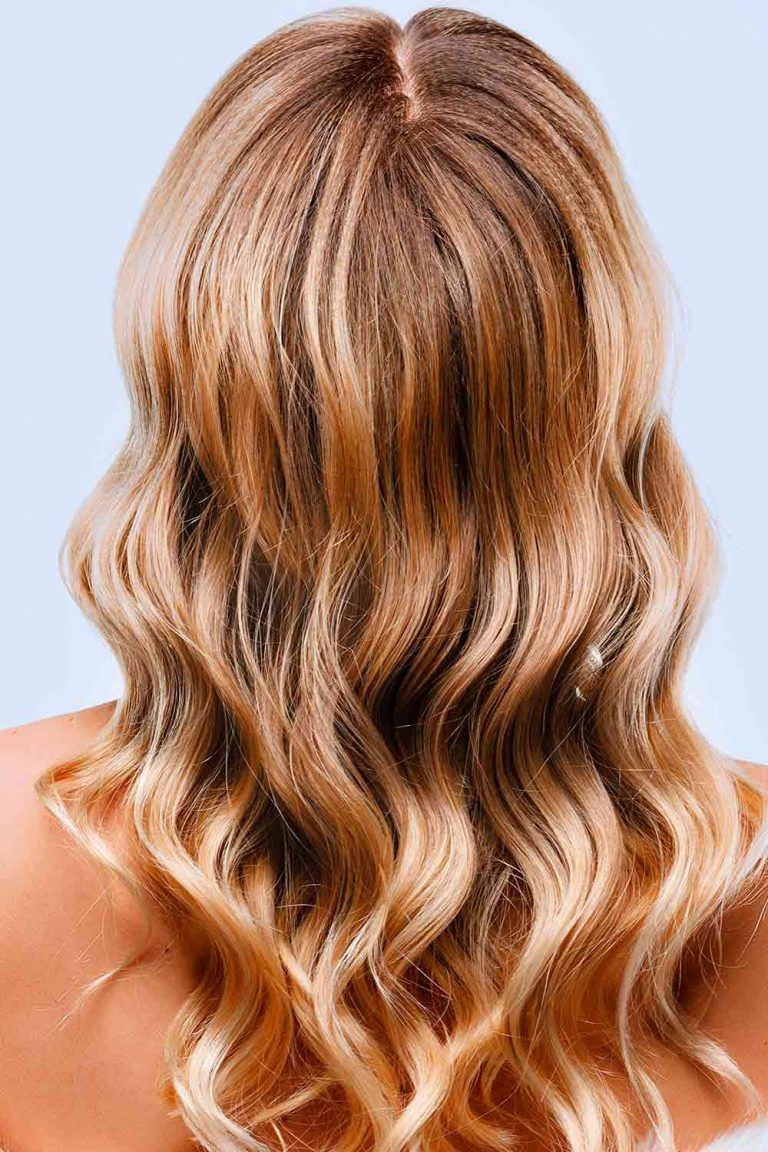 This color combo crosses the line between the popular contrastive version of highlights and smoothly blended balayage. Obviously, blonde and brown would appear too drastic if applied in a highlighting technique. In contrast to it, lowlighting will give a muted brownish undertone that will look like a shadow falling on your roots.
Ashy Light Brown Lowlights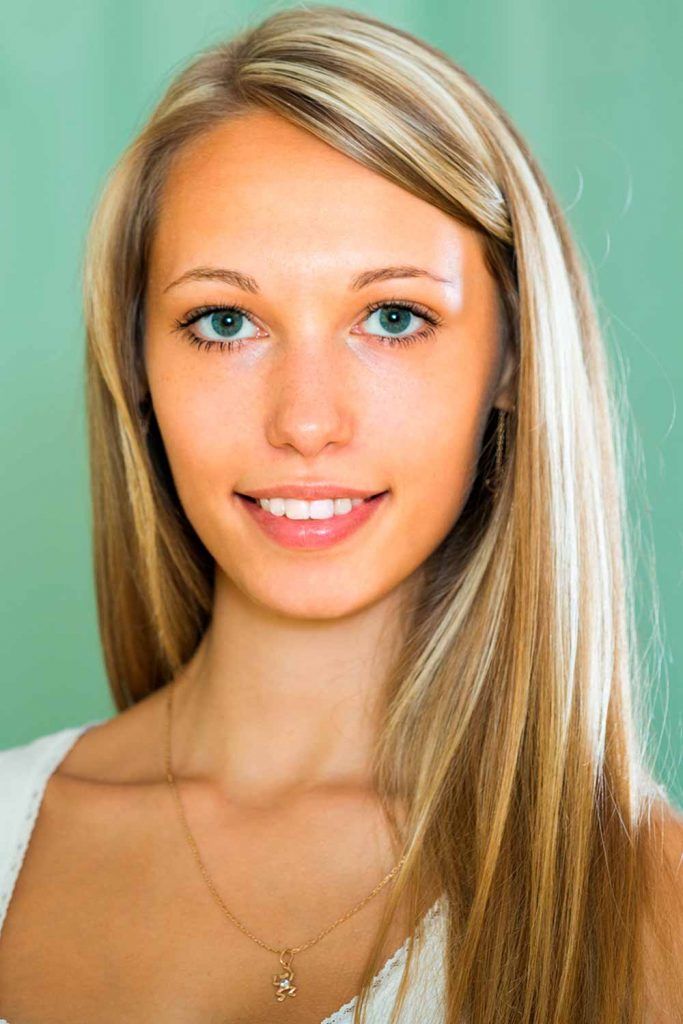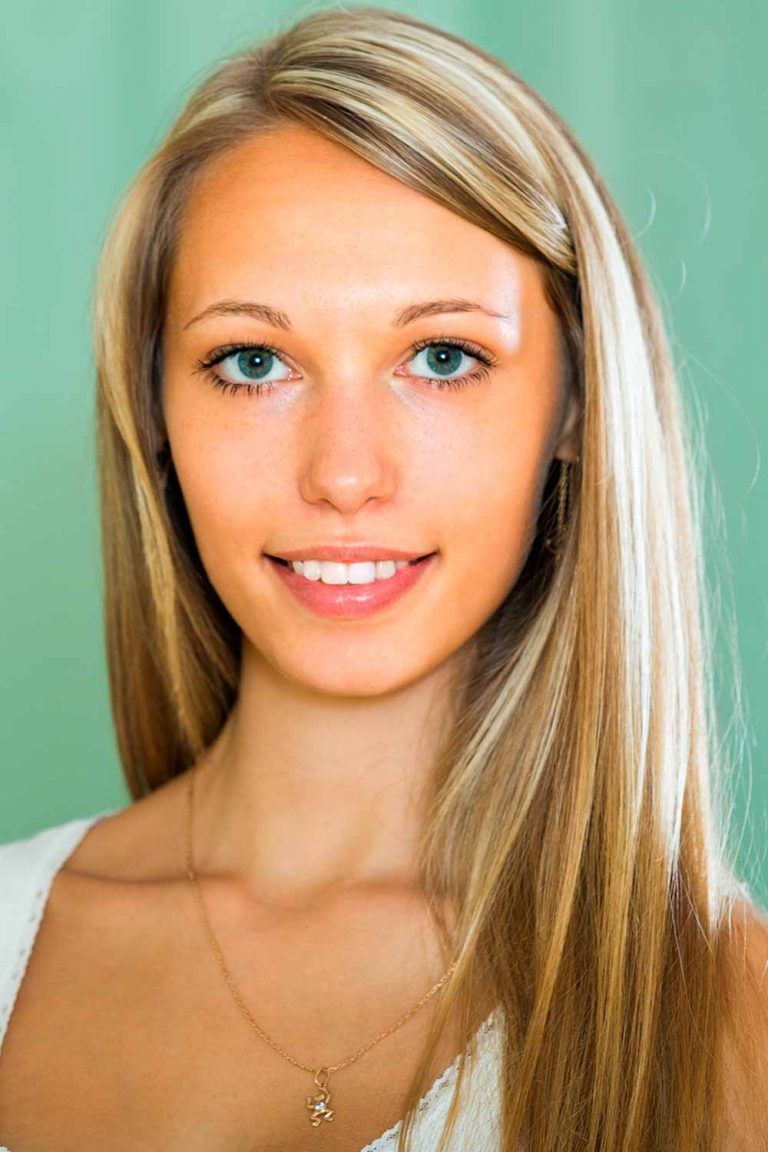 It's no secret that most natural blondes are not pure blondes: their hair colors can come as palettes of light, gold, and deep shades of blonde. And that's why enhancing your light mane with a hint of brown hiding under the strands won't look drastic. On the contrary, it will emphasize the natural beauty of your locks, just like this ashy blown vibes do.
Gold And Blonde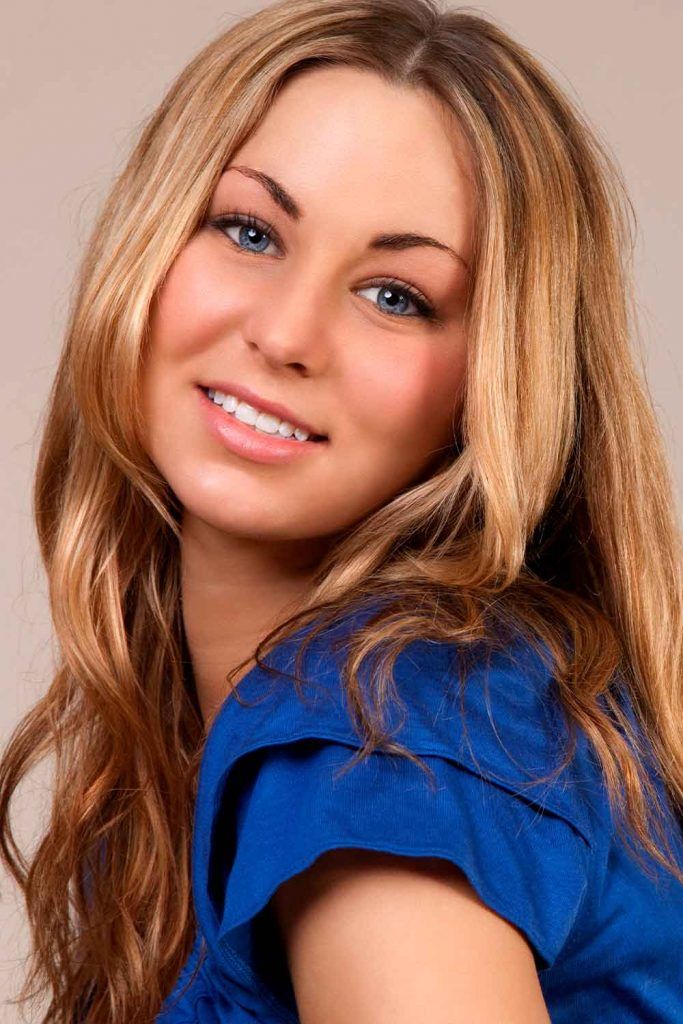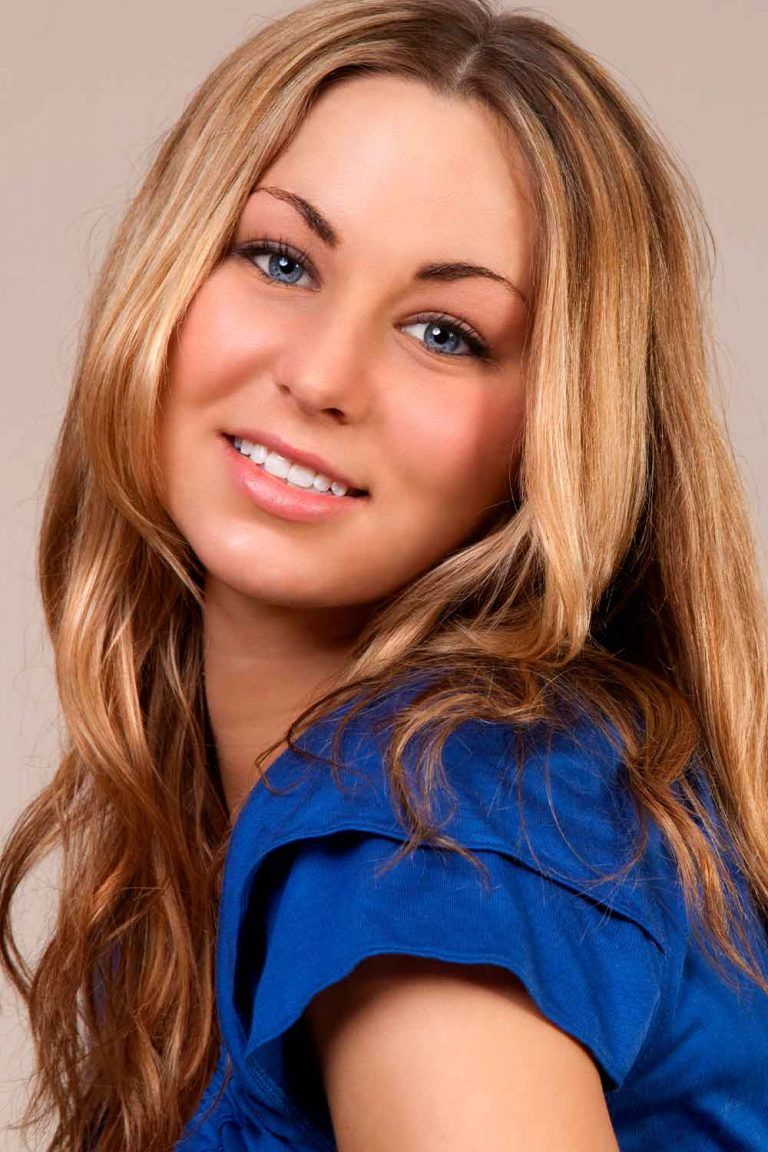 A hair color that flows as if white and yellow gold have met each other to give life to a new shade that will take over our hearts. This spectacular, rich shade won't come into your life by default. But with the right combination of golden hues for your blonde base, the color will appear enviably natural.
Chocolate Brown Lowlights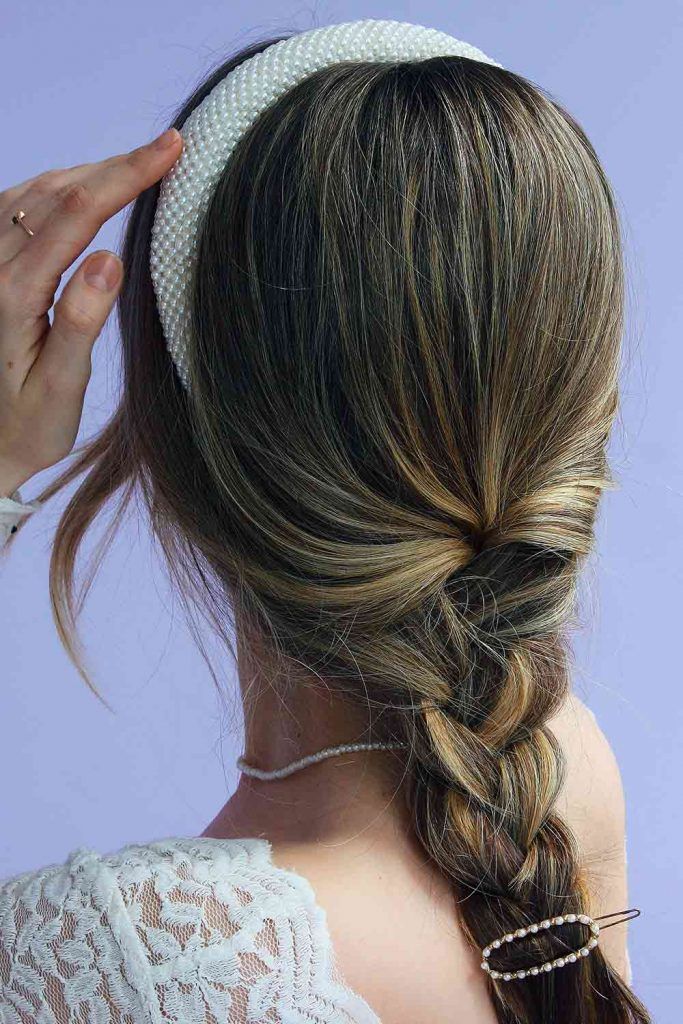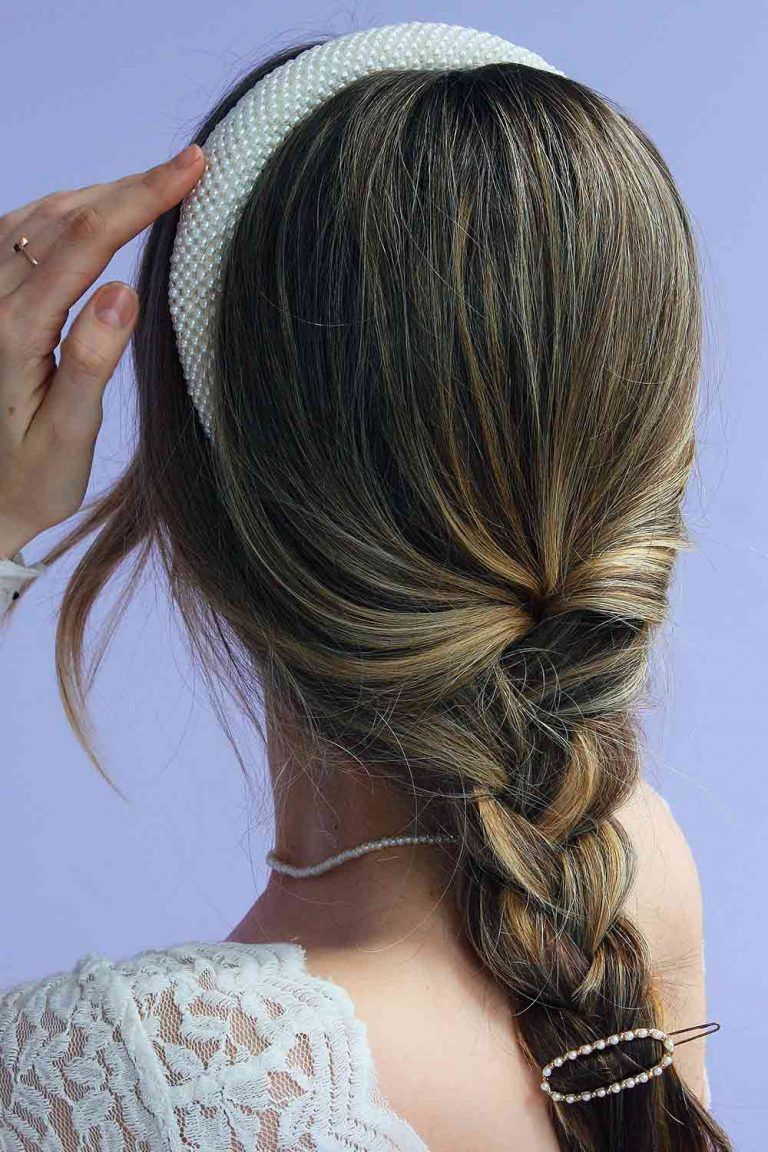 Yes, your natural light brown can be even more gorgeous. When a color features a dimensional play of its shades, it becomes more attractive and, most importantly, seductive to people's eyes. Some chocolate under your chestnut or brunette mane will do just great, that's for sure.
Light Caramel & Blonde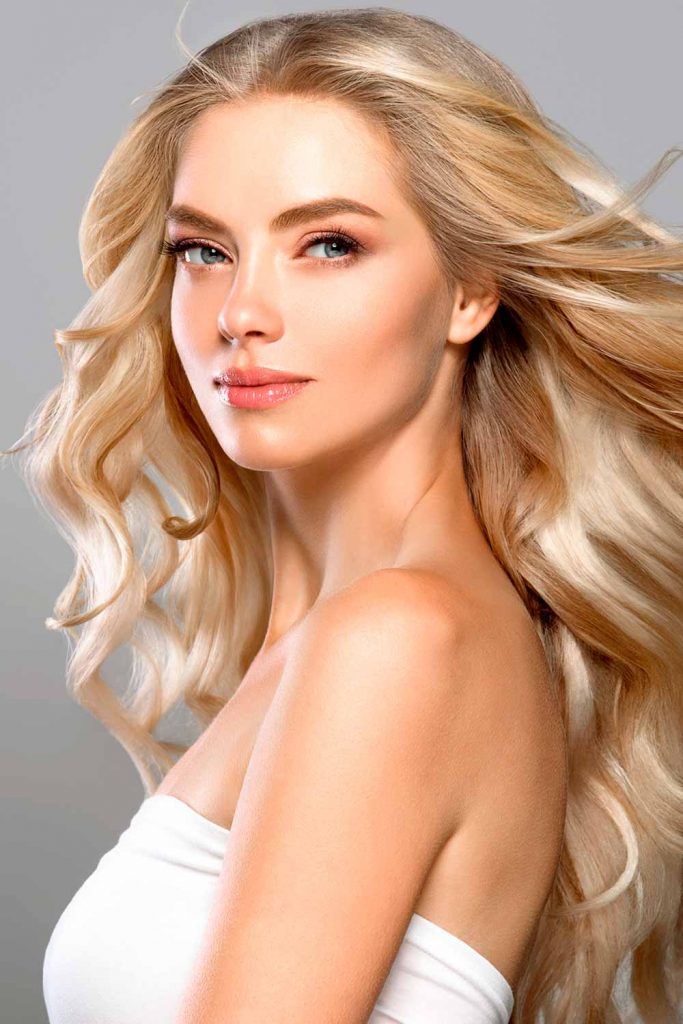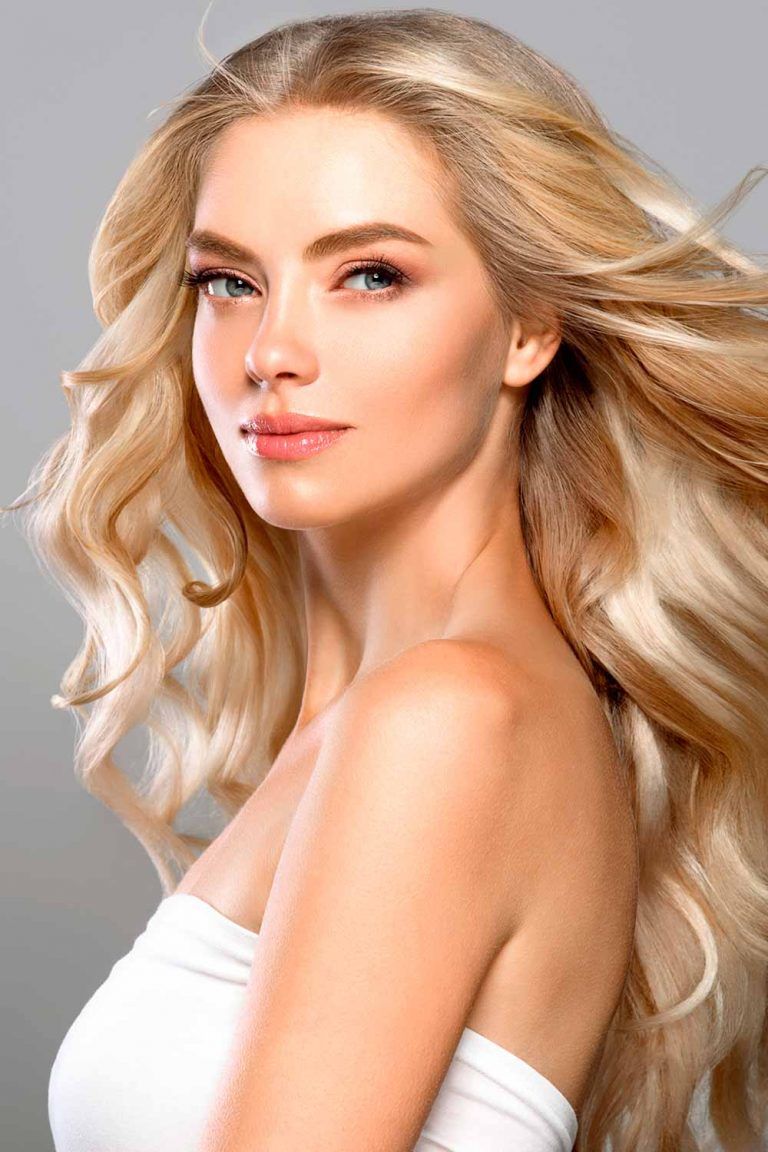 Those dreaming about an authentic blonde shade are going to get speechless as this blonde cocktail seems to have come from above. This time, caramel acts as the darker hue to accentuate the beige blonde. Together, they embrace the most desirable blonde shades: soft sandy, faded wheat, and hints of icy blonde.
Lowlights For Icy Blonde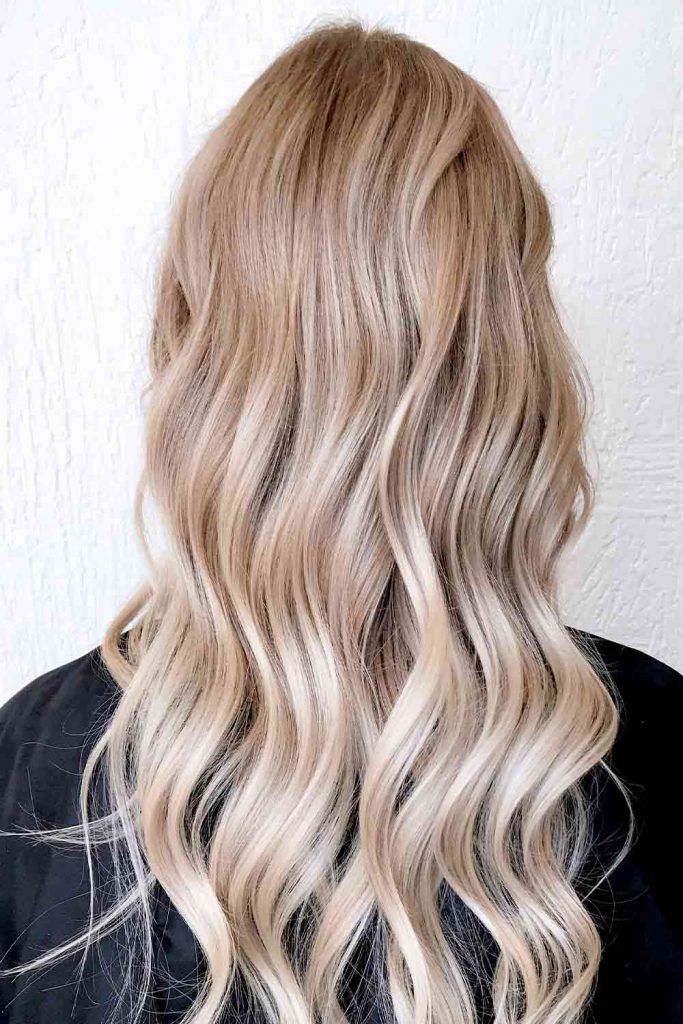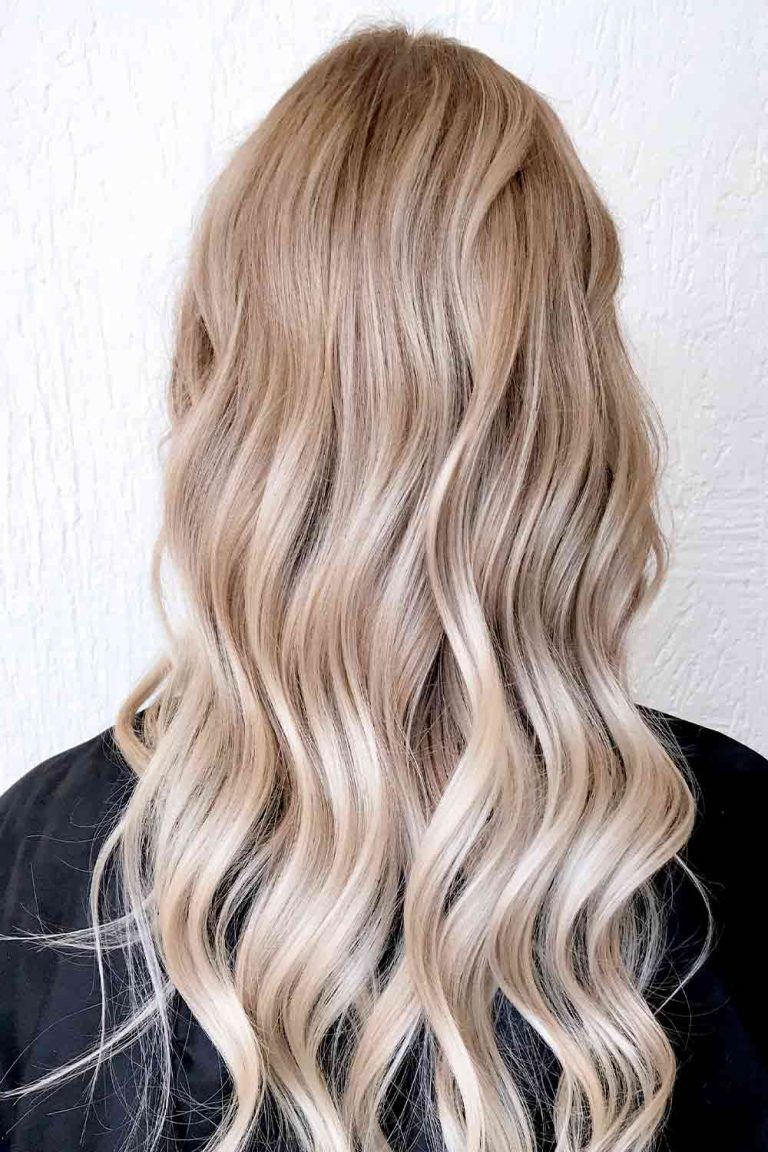 Since icy blonde tends to appear too unnatural, you will only make things better if you add some deeper color to it. Wheat blonde of champagne lowlights will give the trendy color the needed dimension, thus making it appear effortless and airy.
Champagne With Lowlights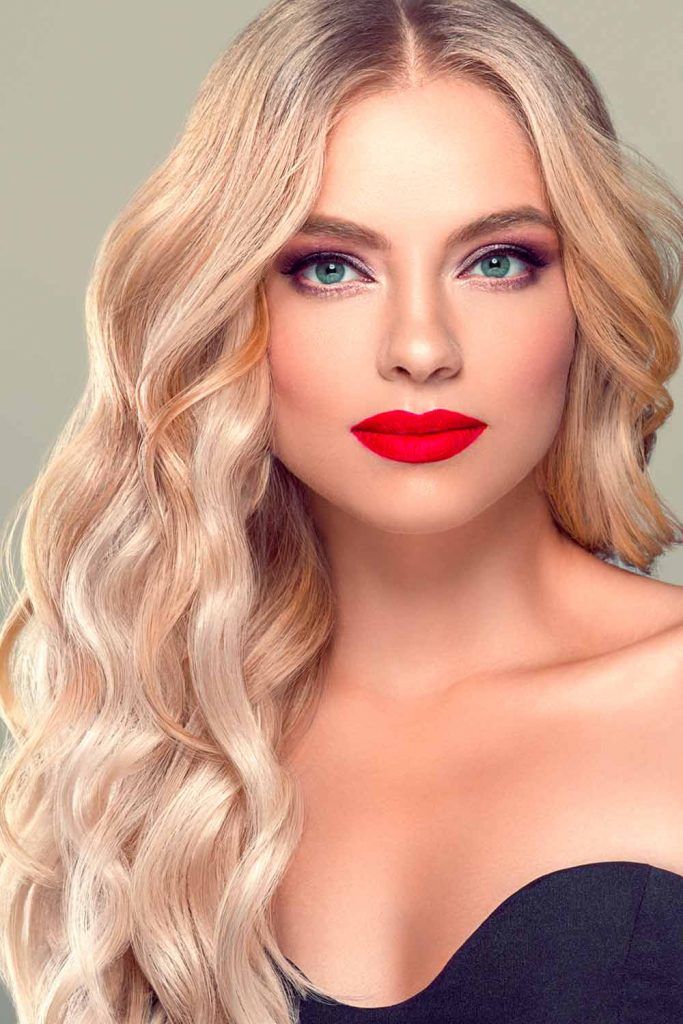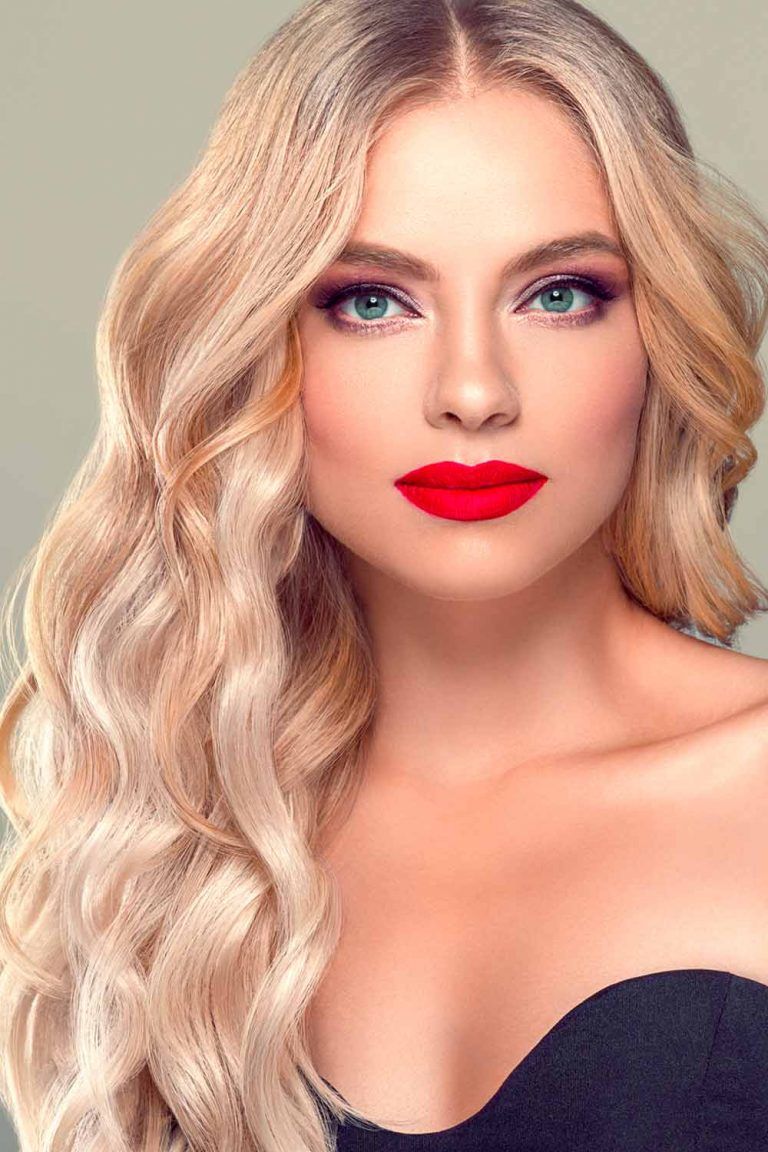 Be careful; this hair color can really make you drunk! Just like lively bubbles of your favorite sparkling wine tickling your mood, the stunning melt of champagne blonde lowlights will make people go crazy about the mix.
Rich Golden Brown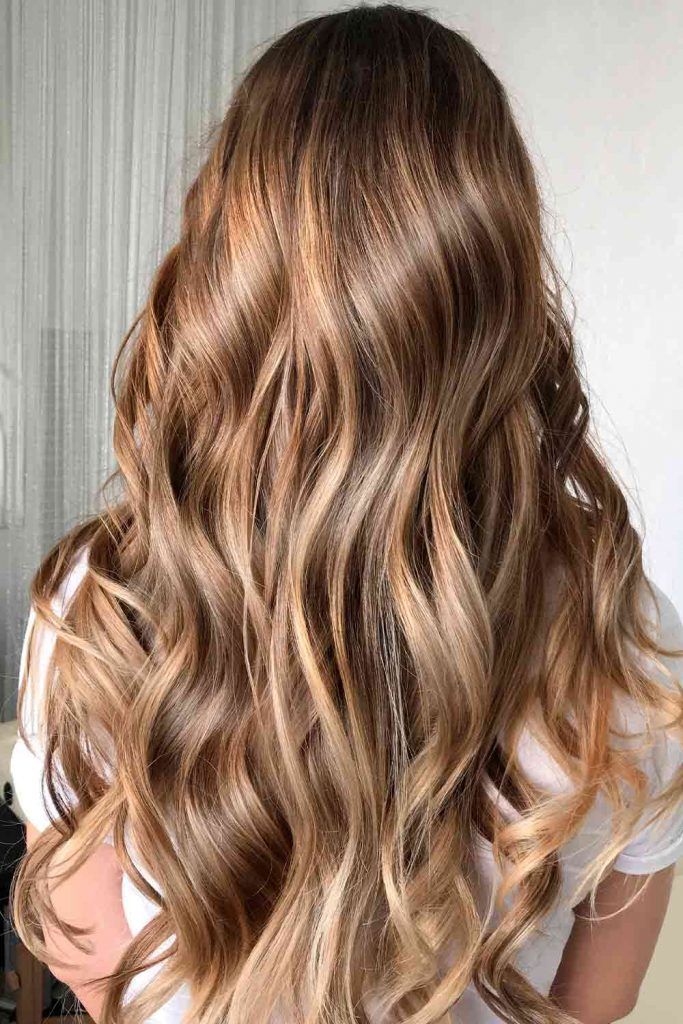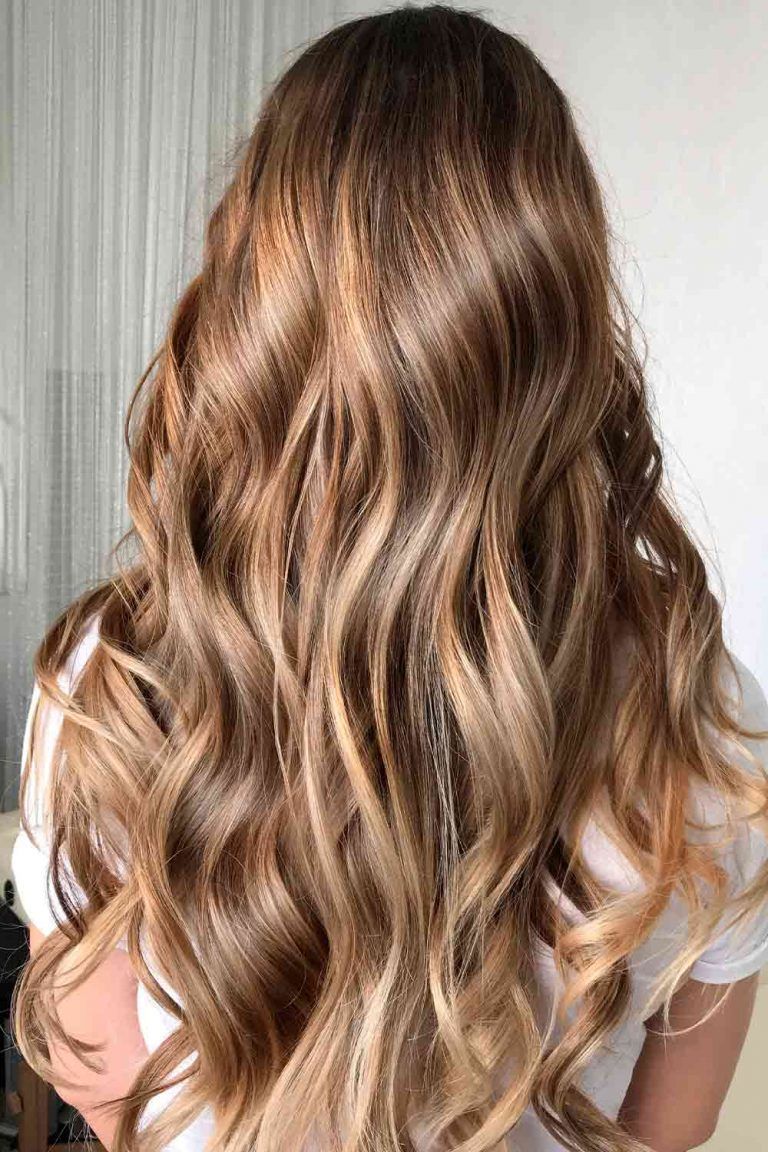 For naturally dark brunette bases, some reddish, henna-like hues would be the best color-match to make the main color stand out. This golden brown falls on chestnut primary so harmonically like it's been kissed by the sun.
Face Framing Wheat Blonde
Besides dimension and movement, lowlights have something more for you to offer. Let's be honest, we all feel insecure about some facial features from time to time. Luckily, darkening some of the front strands will work fantastically! You will not only give a visual framing touch but also enliven your hair color.
Shadow Root Into Red
As a rising trend in the hair color world, shadow root can become a stunning complement for lowlights. This technique is famous for its well-smudged, perfectly blended color on the roots that transits with a shadow-like effect. Now, imagine how this magic can enhance the depth of darker lowlights! Here, you can see how a smooth shadow splits into dark highlights that softly accentuate magenta red base. If that's not iconic, what is, then?
Silver Undertones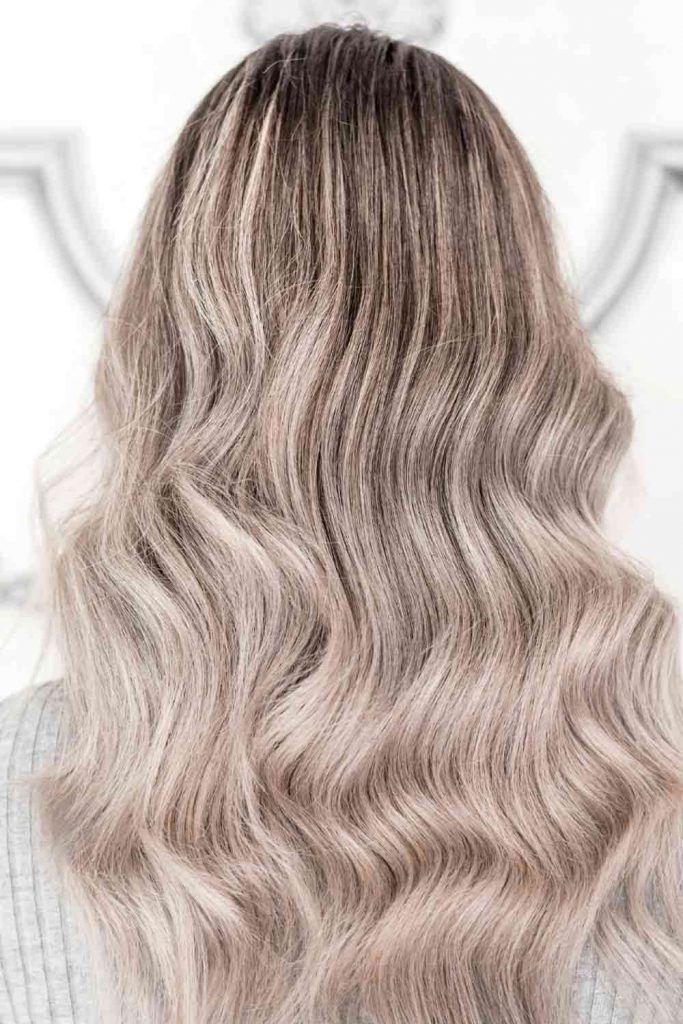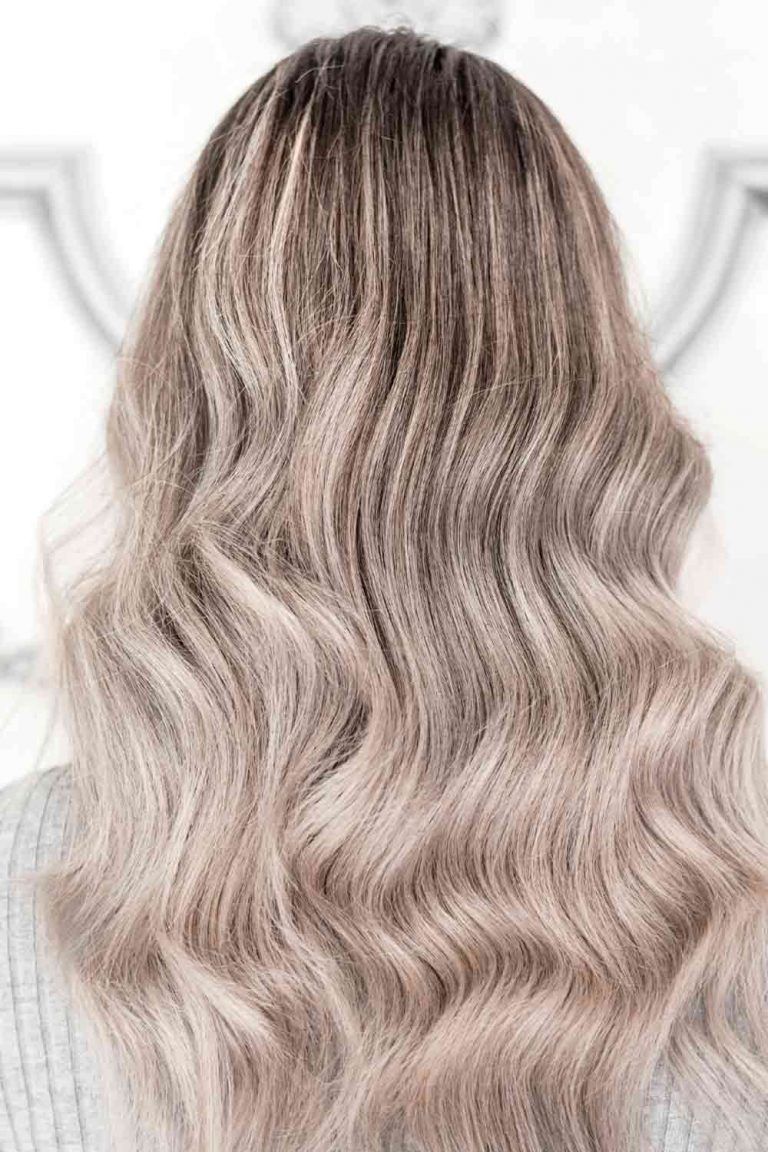 It turns out lowlights aren't meant to accentuate basic colors. In fact, they're something more than that. They can actually give you a new undertone. This idea works brilliant on blondes, no matter how dark or light they are, adding more sense of dimension to their natural color. For this type of lowlights, your stylist will work with thinner sections of hair to create a very detailed look. Since platinum color includes blonde hues by default, it will create a cool undertone for a blonde mane when applied to it. Okay, enough with the theory. Just look at these mesmerizing lights!
Sandy Bronde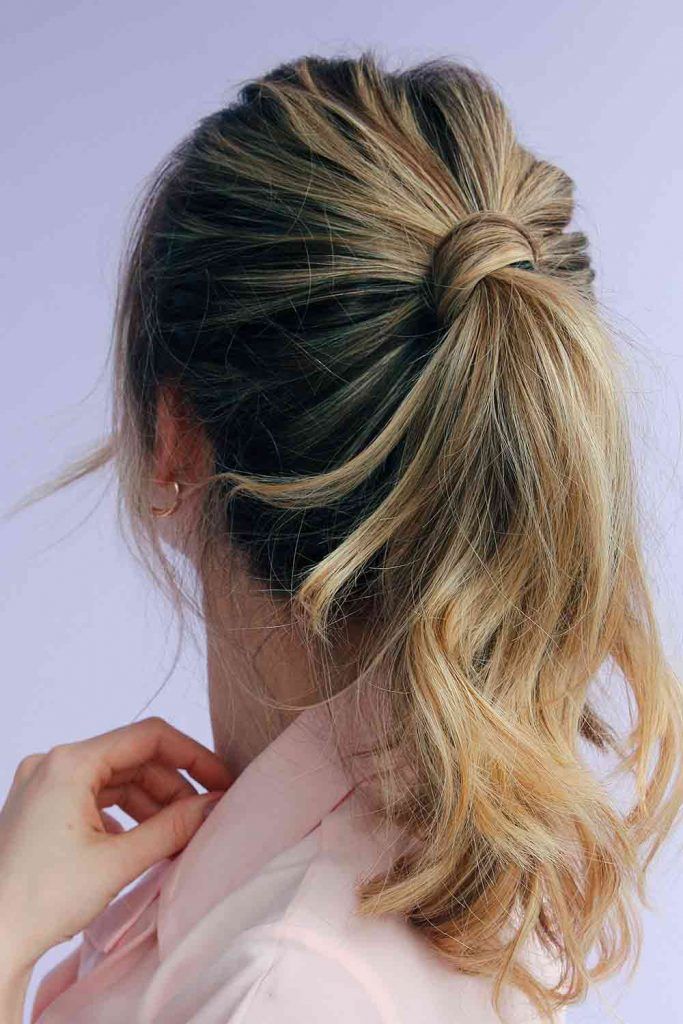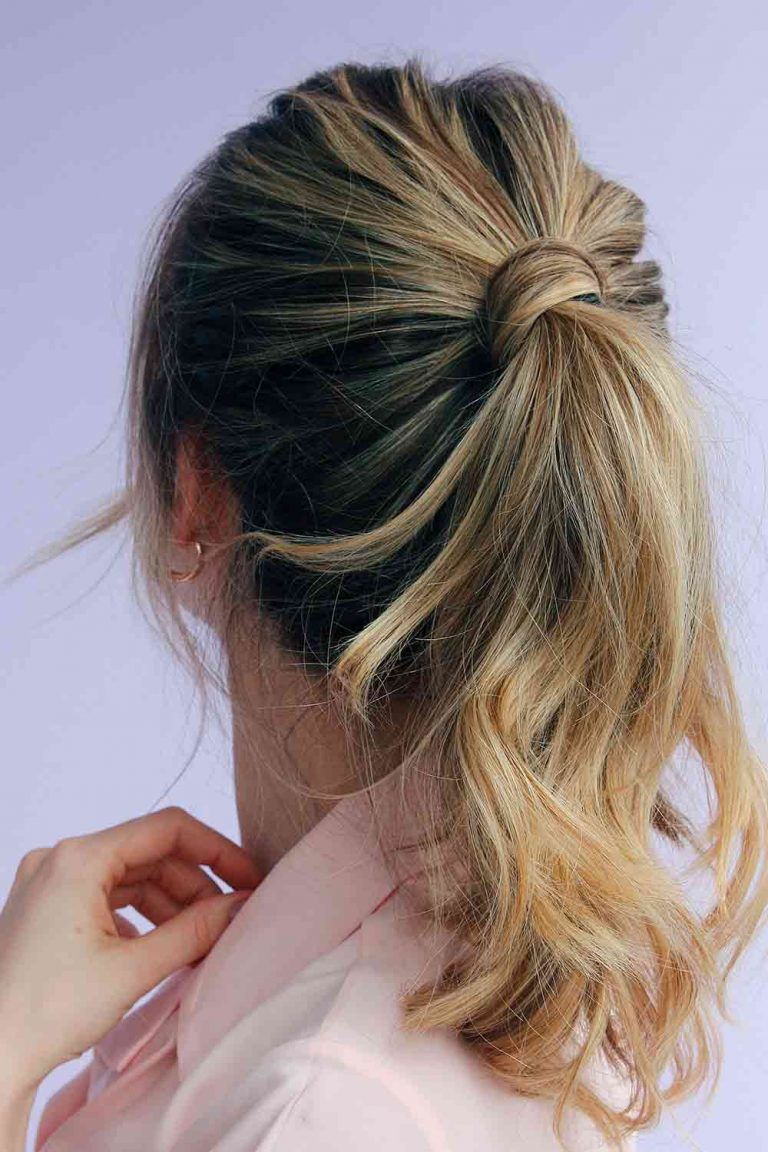 We're all are used to seeing sandy blonde, as it's a timeless combination that has been in style for years. We didn't expect that the only idea that can outshine this trend is its opposite. Bronde hair color is a fantastic middle ground between blonde and brunette. The best thing is, it works equally well for all complexions. Another thing you will love is that this variation gives a totally new take at sandy hues! Sandy blonde, where soft caramel vibes highlight the medium brown base is something you're ought to try.
Chocolate Copper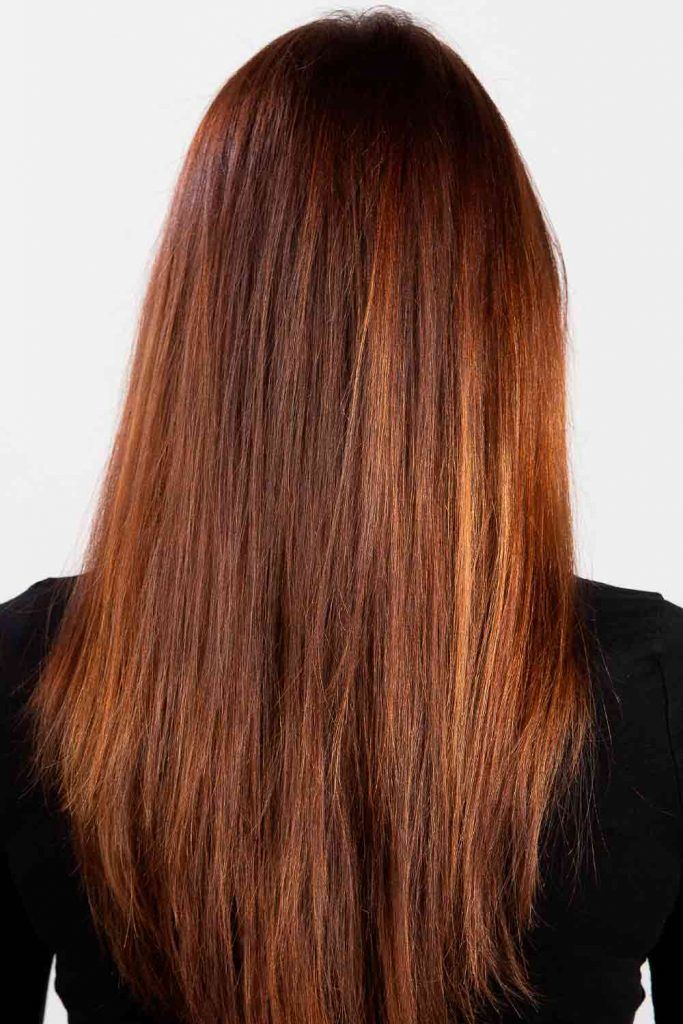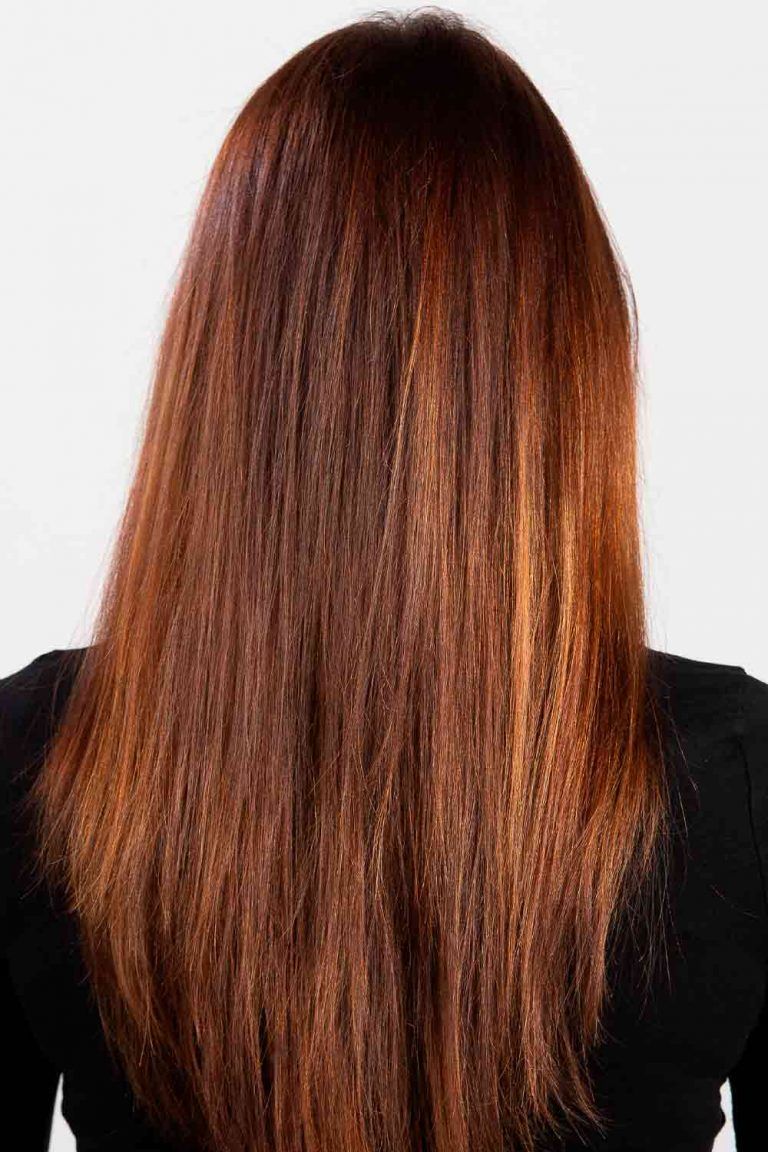 Some combinations will never get old: peanut butter and jam, cheese and wine, chocolate and strawberry. The fun fact is, in women's fashion, chocolate and strawberry are also considered an ageless duo. How about you to make trends play by your own rules? If you're positive, you should mix chocolate shades with copper! As unexpected as it sounds, they look radiant together. Since copper belongs to the red hair color family, it will definitely find common ground with chocolate hues.
Auburn Delights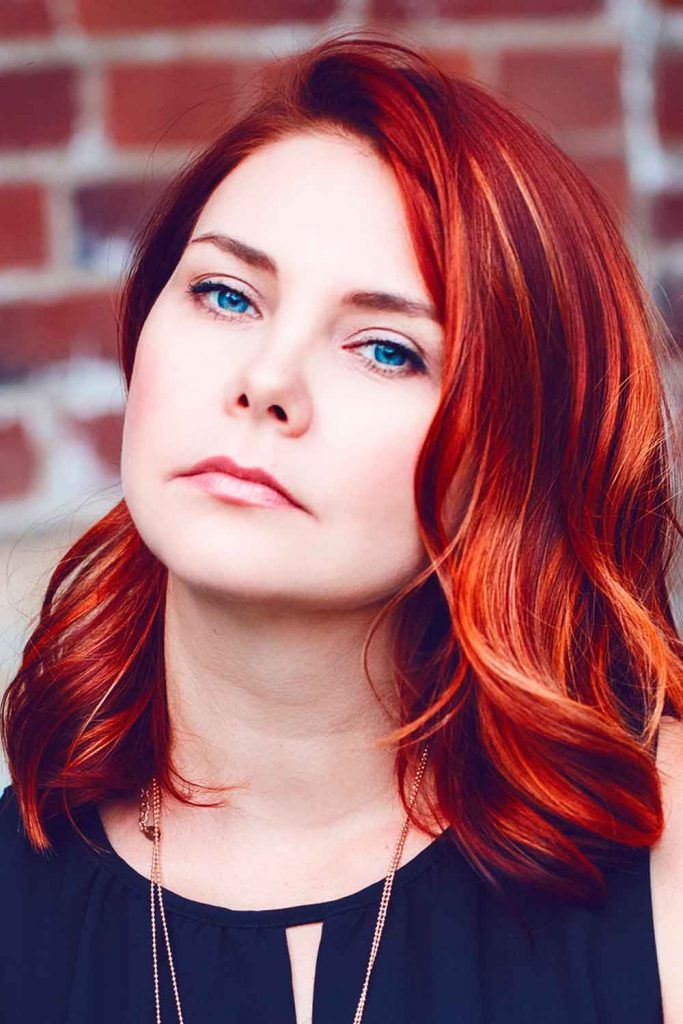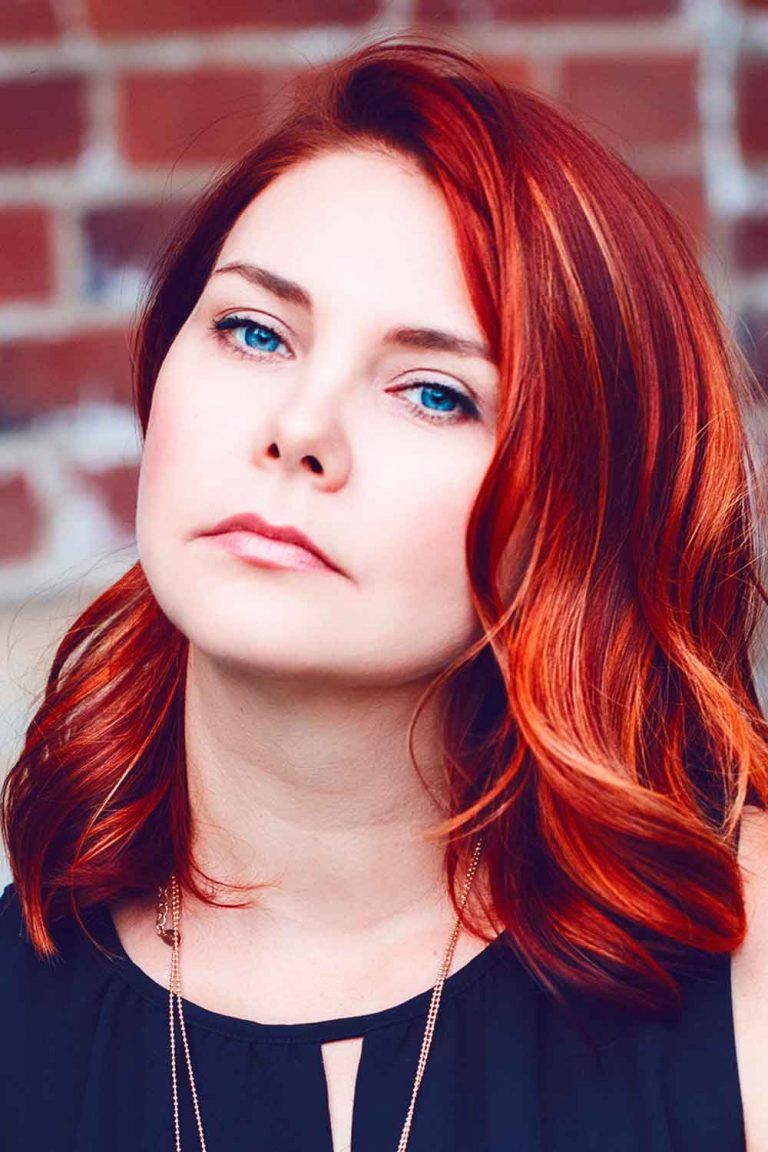 No, it's not a typo; we called these auburn lowlights delights intentionally. To tell you the truth, some hair colors are done so professionally and creatively, that they go beyond classic definitions. This color idea is not just a piece of art; it's a true delight for the eyes beholding this beauty. Apart from a breathtaking transition of lowlights that get more saturated at the center, this idea amazes with its color placement. Indeed, coloring only the top layer of hair is enough to drastically change your look!
You've just become familiar with one of the most popular coloring technique! Now you know how lowlights differ from highlights and what to expect from these two. Find the color that suits you best and call your colorist: it's time to take your hair color to the next level.
FAQ: Lowlights
Are highlights or lowlights better?
Lowlights require less upkeep than highlights since they blend in more naturally with your natural hair color, which means you'll save money in the long run (touch-ups every 3-4 months instead of the typical 7-8 weeks for highlights).
When should you get lowlights?
Lowlights can help you create an optical appearance of volume in your hair if it looks a little lifeless. Lowlights are also an excellent method to add depth to the old highlights that have become boring (or if you want to darken them up at the end of the season).
Do lowlights cover GREY hair?
Yes. Lowlights, which are a few shades darker than your natural hair color, bring out the most natural look vs brighter standard highlights.
Do lowlights wash out?
Lowlights don't stay on your hair very long. To acquire the correct basis for highlighting, firstly darken your hair with some more permanent color. Lowlights generally wash away after a few shampoos and you're back to square one.
Was this article helpful?