A mahogany hair color is the one that you should definitely try this fall. Have you heard of it before? A reddish brown color that looks so stunning. Would you like to experiment but you don't want to be too much? Then this red hair color is perfect for you. New and fresh but not too loud, it will become your piece of cake. There are so many different versions of this color and we would be glad to help you with finding the one that will be true to you.
Mahogany Hair Color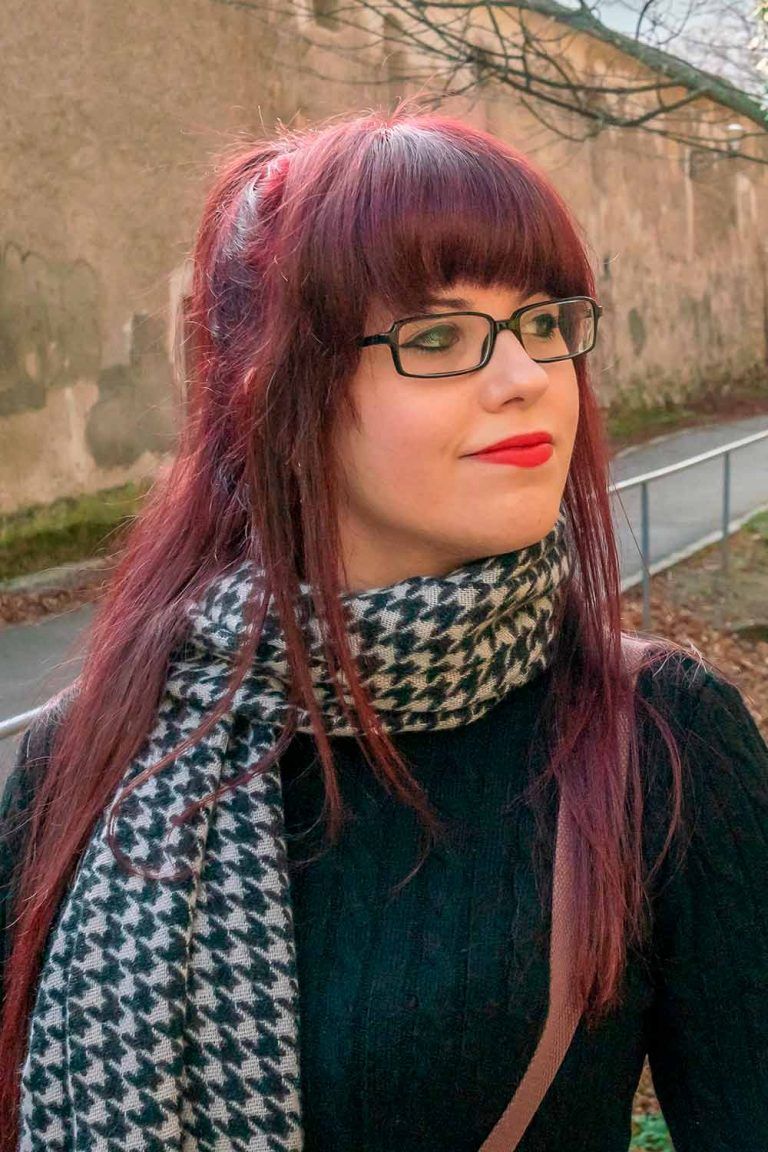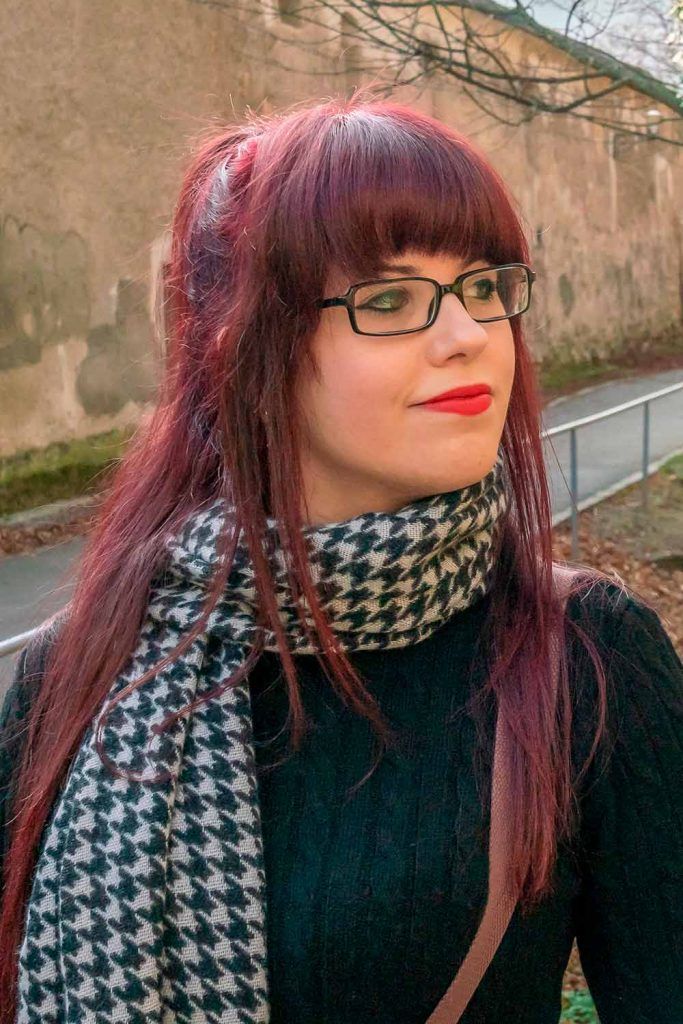 What is mahogany hair? It is a gorgeous combination of brown and red that can come to life in different variations. We believe that the perfect look of mahogany hair depends mostly on your personal features and preferences. So, let's go deeper into the exploring the beauty of this color and find your perfect match.
Mahogany Hair With Raspberry Strands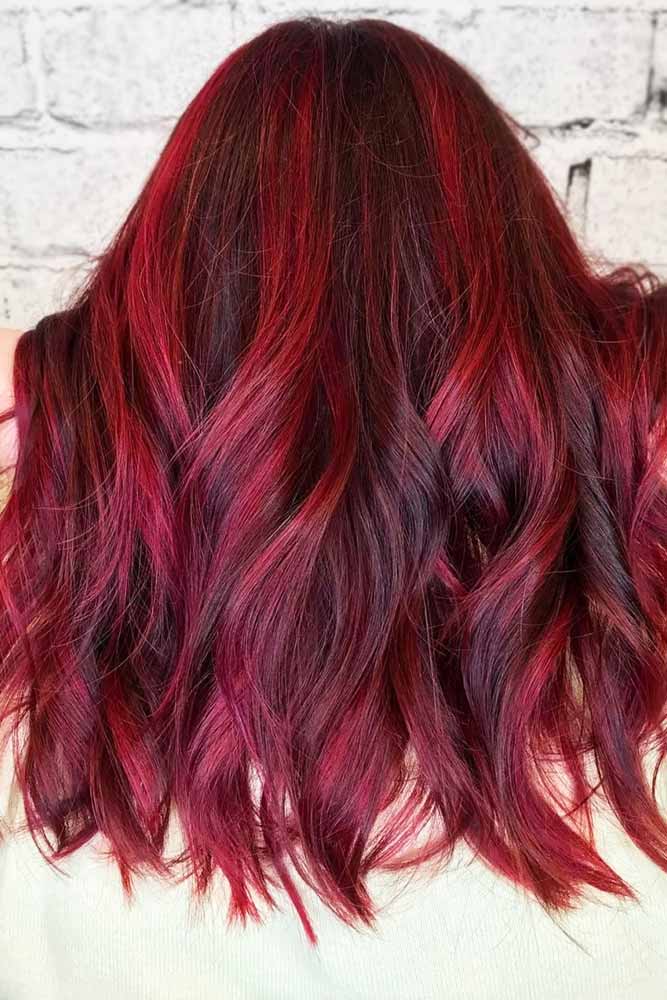 Credit photo: instagram.com/definedbyliz
Why not add some red color to the mahogany hair? A dark reddish shade looks perfect with burning red highlights. A perfect mahogany red hair idea for those who prefer to stand out from the crowd.
Grapevine Mahogany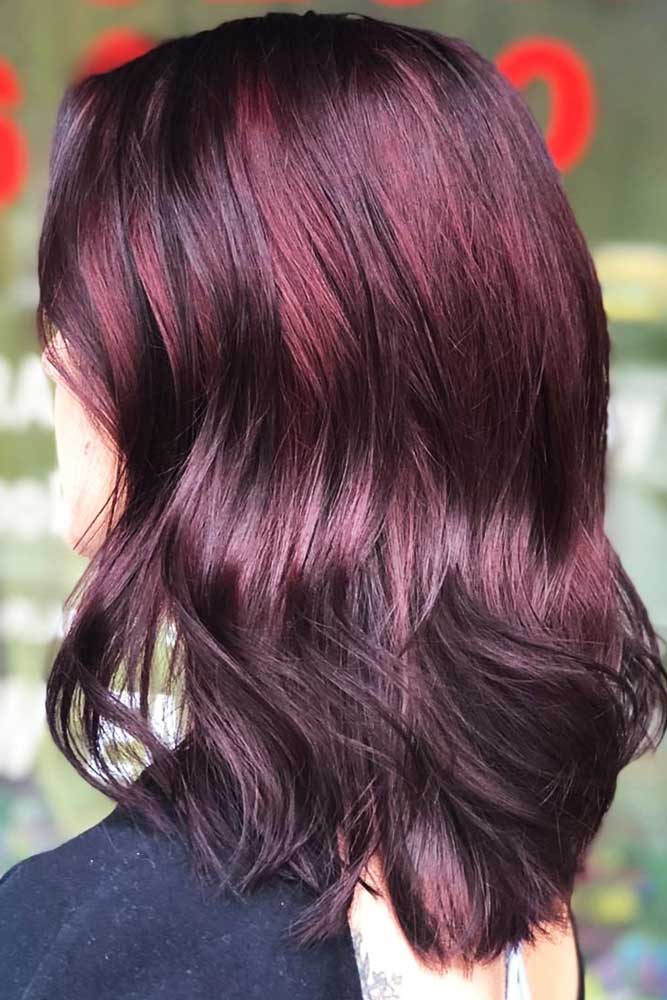 Credit photo: instagram.com/kbrooke.hair
Among other mahogany color hair pictures, this one stands out for sure. A rich dark hair color full of pigment that looks stunning. A reddish shade with a hint of purple will look great in any light, so don't hesitate and try it. We believe it will look especially gorgeous on the girls with paler skin.
Dusty Rose Mahogany
Переглянути цей допис в Instagram
Mahogany brown hair is the one that we see more often than others. A subtle brown color that has a rich purple shade in it looks beautiful in the combination with highlights. Would you like to experiment with it? If yes, then don't hesitate even for a second.
Mahogany Sunset Ombre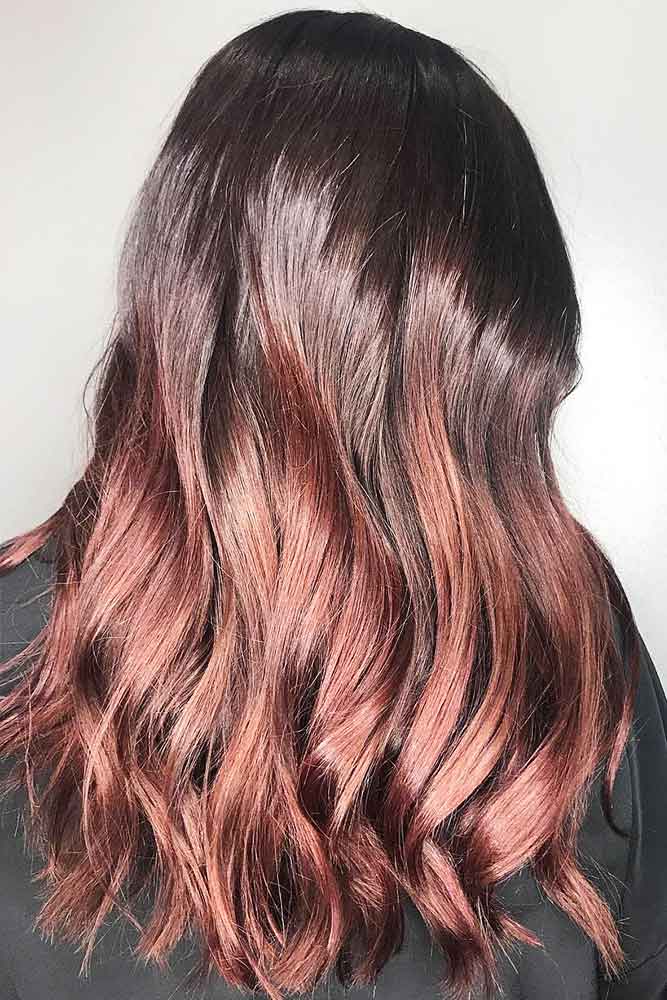 Credit photo: instagram.com/hairby_gabby_
In the battle of mahogany hair color vs auburn, this mahogany sunset ombre is definitely winning. A beautiful slow blending of color brings in such a great mood to the whole hair look. Stylish, it will make you look even more beautiful than you already are.
Lighter Mahogany Color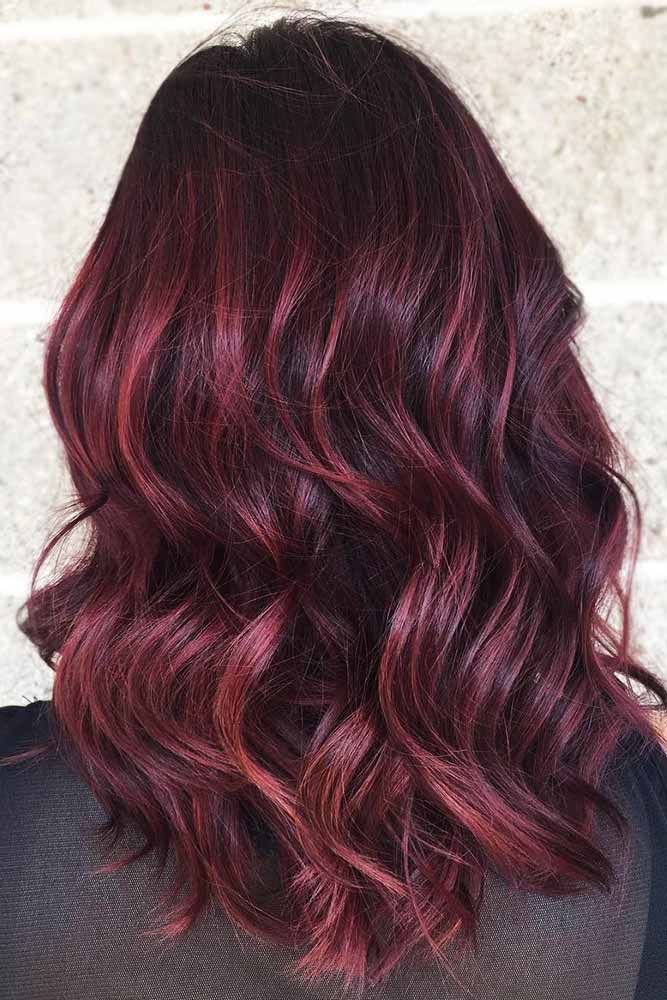 Credit photo: instagram.com/stylistkenz
A mahogany hair color doesn't have to be super dark as you have understood already. Leave the roots a bit darker and bleach the rest of the hair in a lighter mahogany color. With a purple shade, it will make you look so trendy! You should definitely try this if you have pale or medium skin.
Fiery Mahogany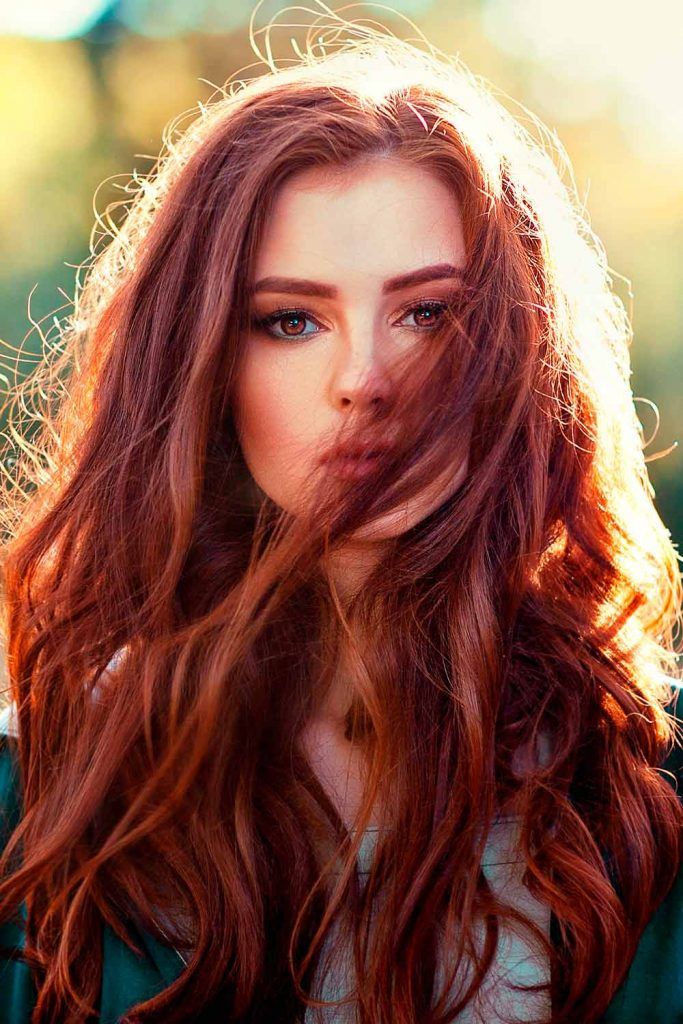 In the mahogany hair color chart, this burning reddish color would catch your attention for sure. Full of pigment, it makes the hair look thick and healthy without doing much. Are you excited to try this hue? You should be, because it will definitely look bomb on you. Especially if you have medium skin.
Dark Mahogany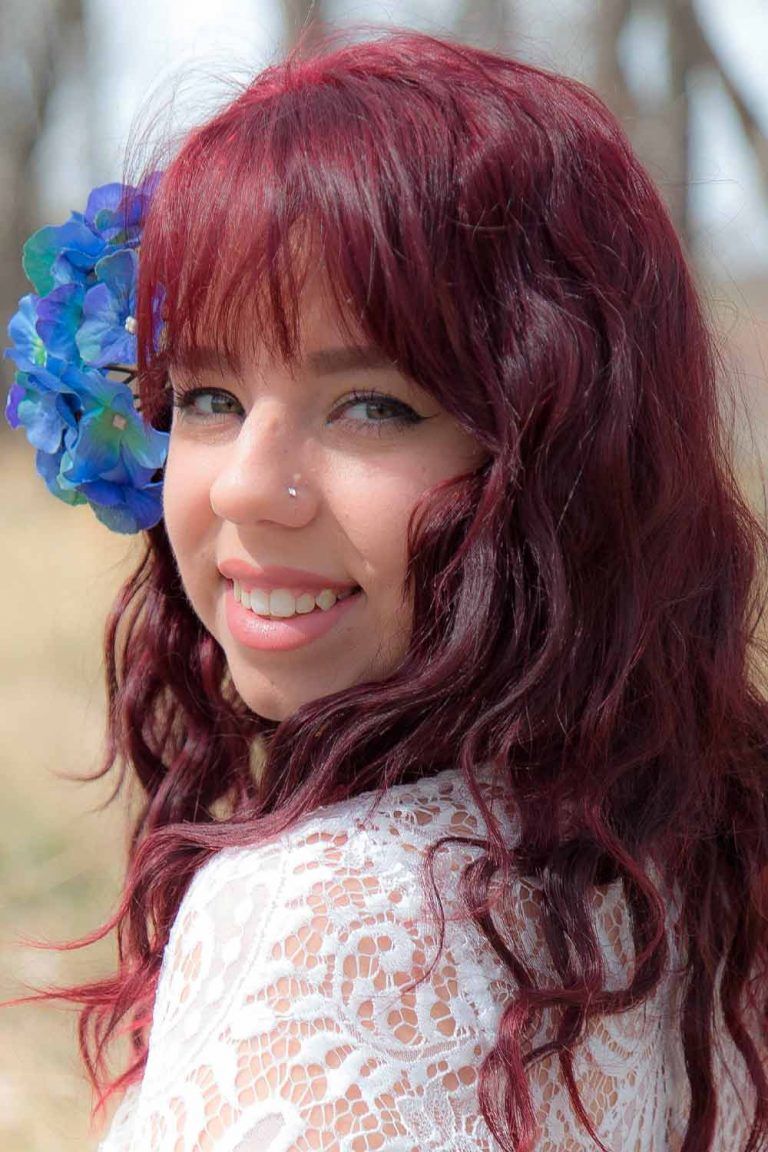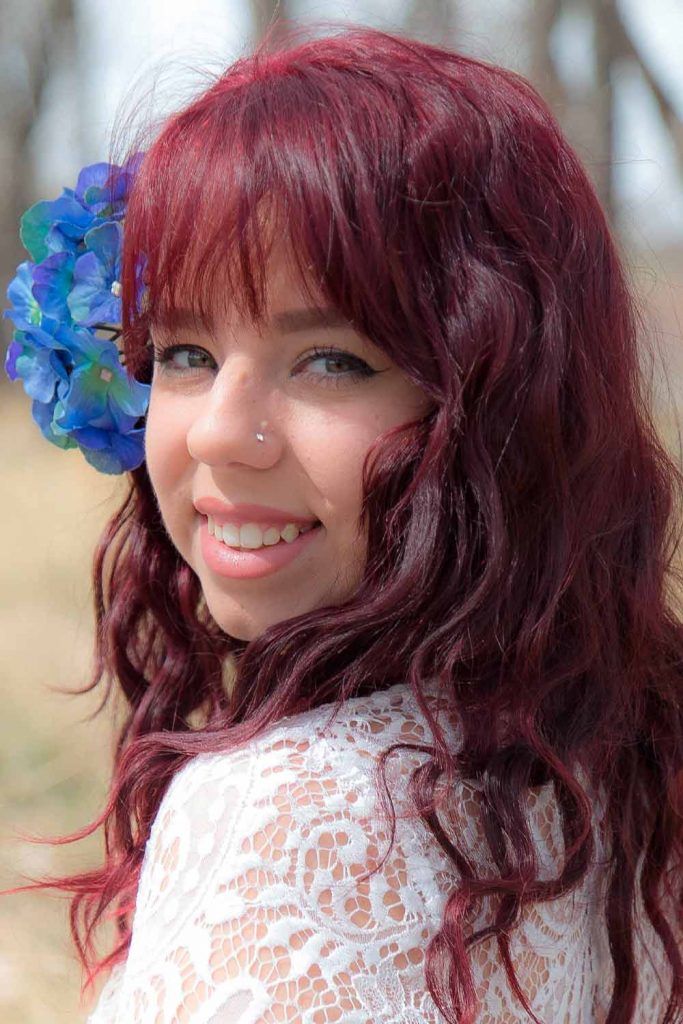 A dark mahogany hair look is everything you have dreamt of. You should try it if you want to get darker hair for a long period of time. With a hint of a purple shade, it won't look boring and will catch so much attention for sure, especially in the sun. Get ready to hear as many compliments about your hair as possible.
Mahogany Subtlety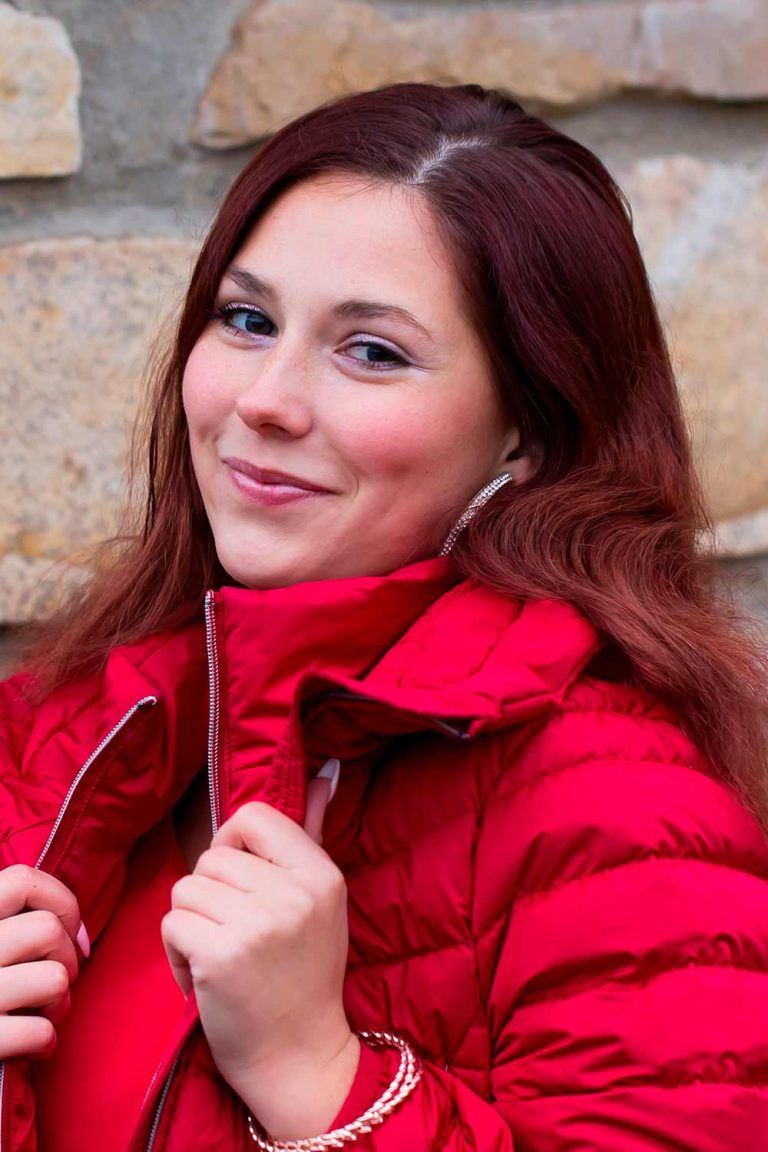 Not everyone wants to catch attention with her hair and we totally get it. However, if you still would like to try something new, pick a mahogany brown color. Subtle and soft, it won't be too screaming. A shade of purple will be seen in the light. Isn't it perfect?
Deep Crimson Balayage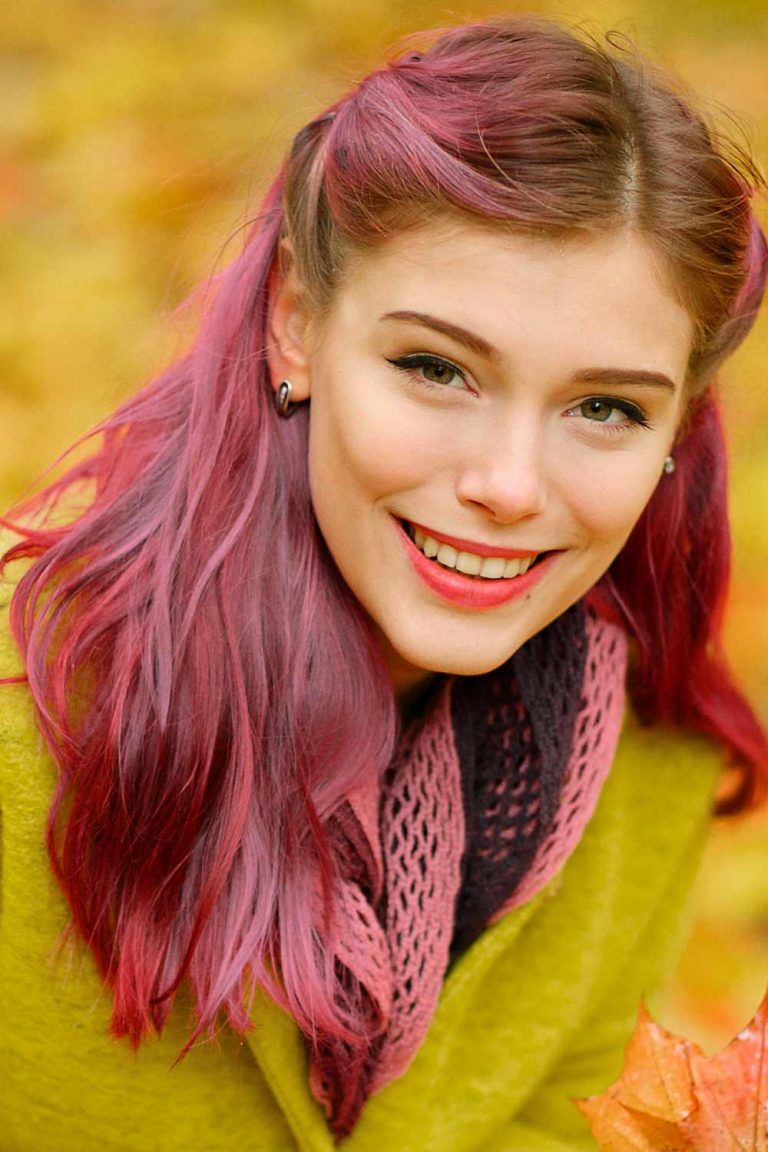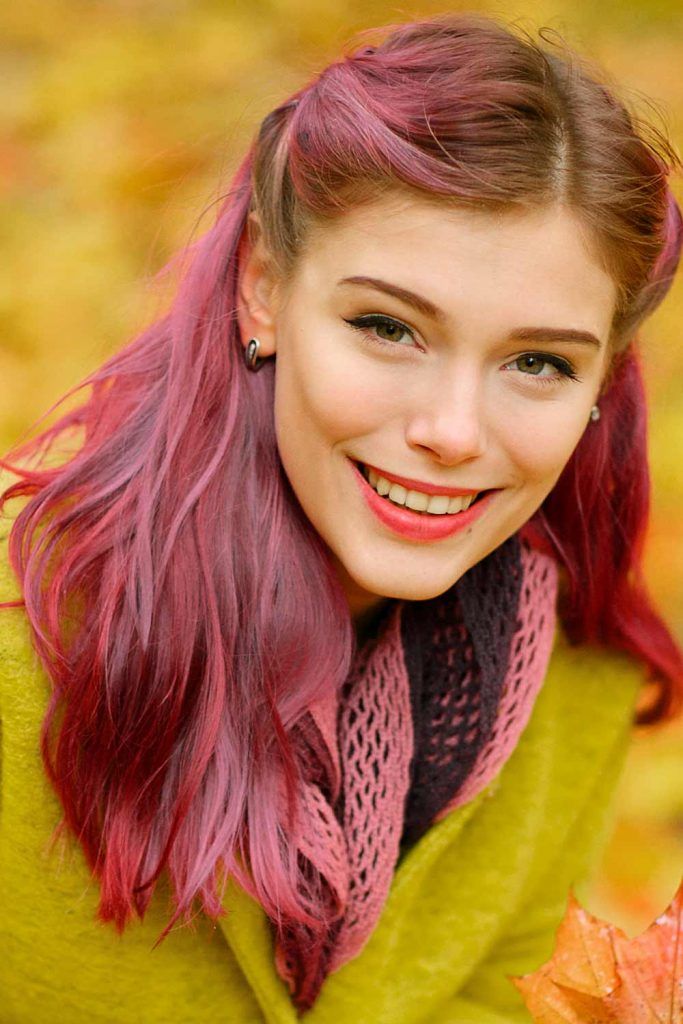 Mahogany hair looks stunning with other colors, too. This colorful balayage is the example. Add some blue color to the mahogany one and create gorgeous soft balayage to bring in the special mood. Such a combination will be so gorgeous for anyone who is creative and not afraid to look different from others.
Burgundy & Mahogany
Similar colors create a pretty duet in this hair look, don't you agree? Combine mahogany and burgundy hair colors in a beautiful transition and you won't regret this choice for sure. Bright but subtle at the same time, it will become your favorite combination. Isn't it a perfect hair color for fall?
Chocolate Mahogany Tint
A dark mahogany brown hair color should be definitely on your list to try! A rich chocolate color will be complete with the mahogany shade that pops in the light. Doesn't it look gorgeous? Such rich colors are great for fall, so don't doubt your choice.
Violet Mahogany Hair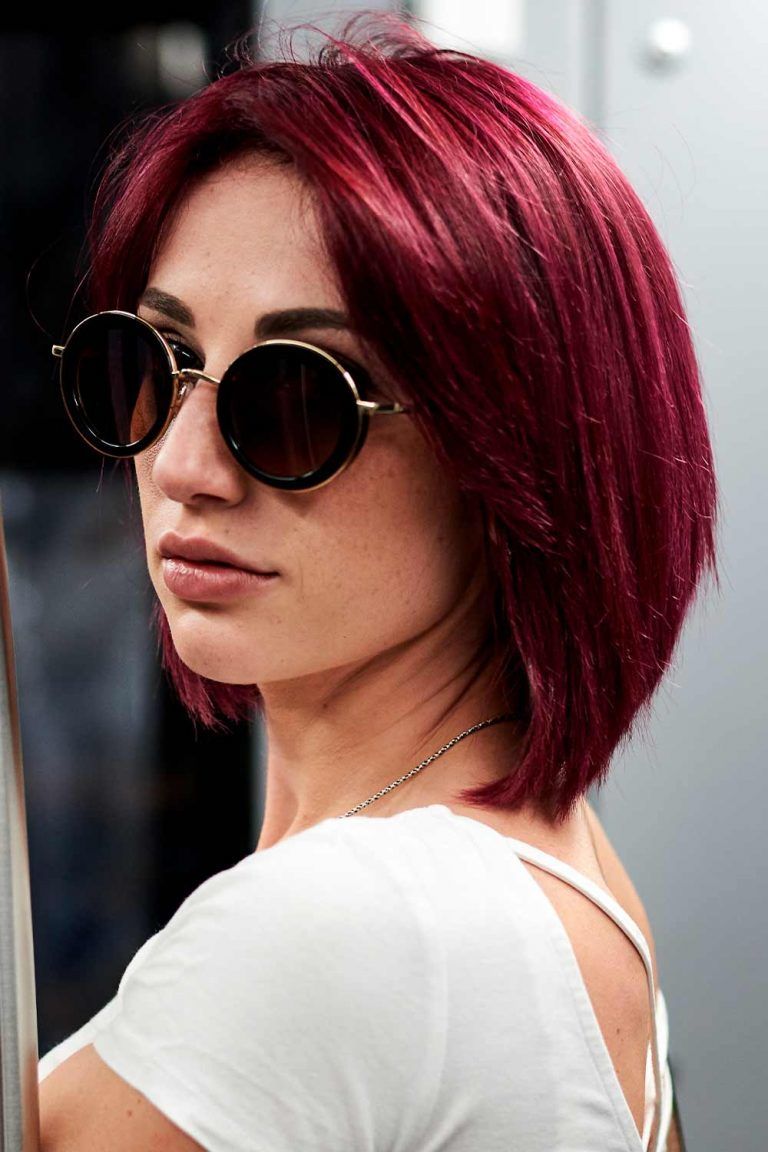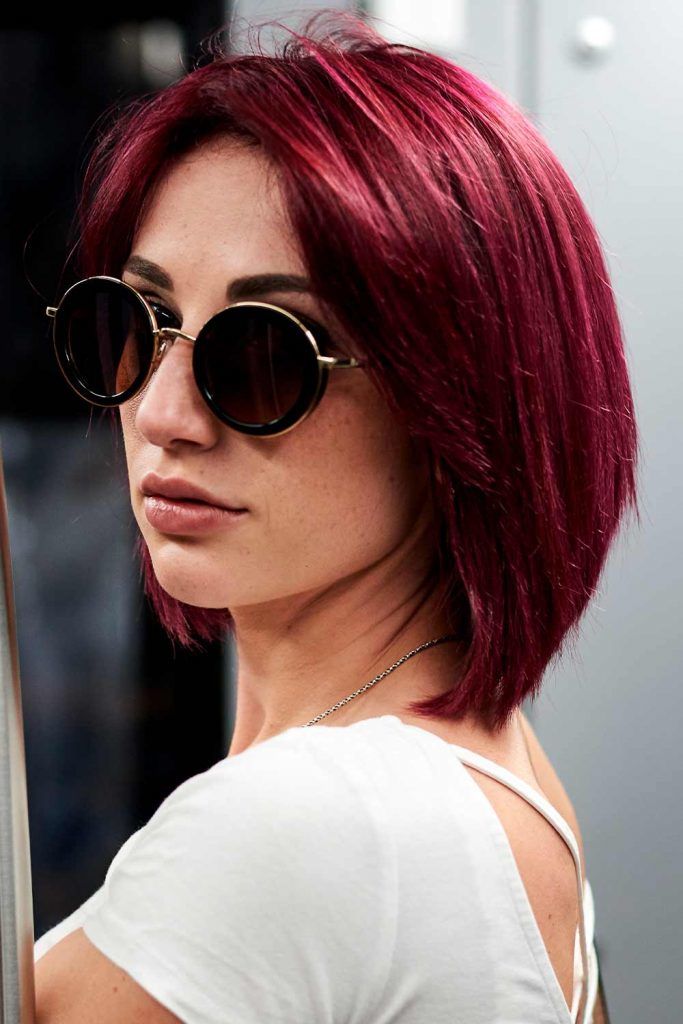 We love that, in most cases, mahogany hair goes so well with a purple hair color! Such a combo creates a special vibe. This deep mahogany violet hair color looks pretty and interesting on everyone who tries it.
Wine Red Mahogany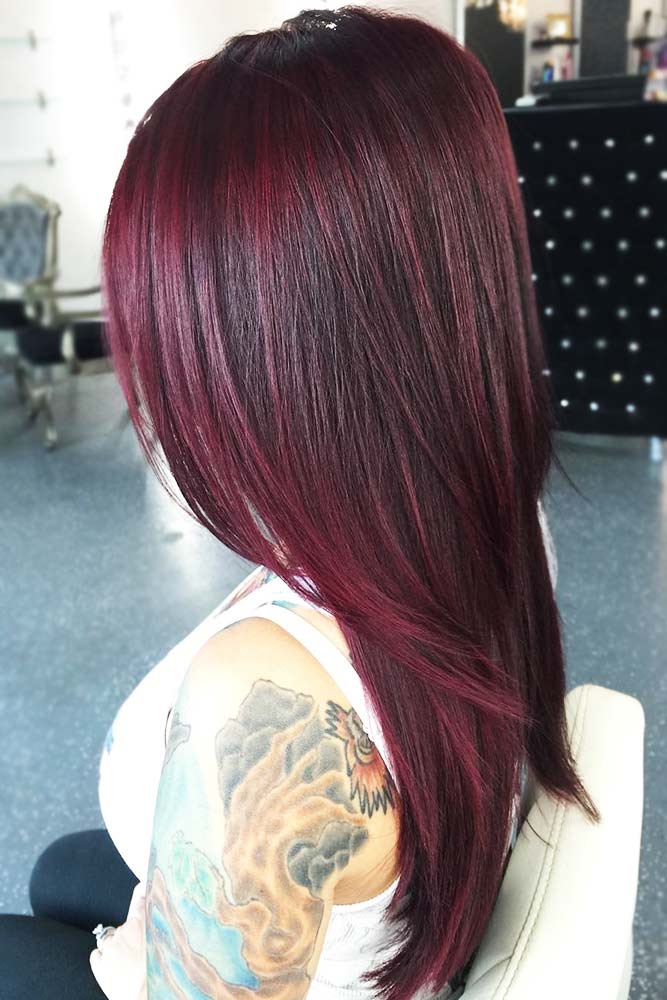 Credit photo: instagram.com/dirtyhairbyd
As you have understood, a mahogany hair color can be so different. And we believe dark versions of it look most stunning. Just notice this wine red mahogany color with highlights. Such a soft transition of similar colors makes the whole hairstyle appear like a masterpiece.
Deep Aubergine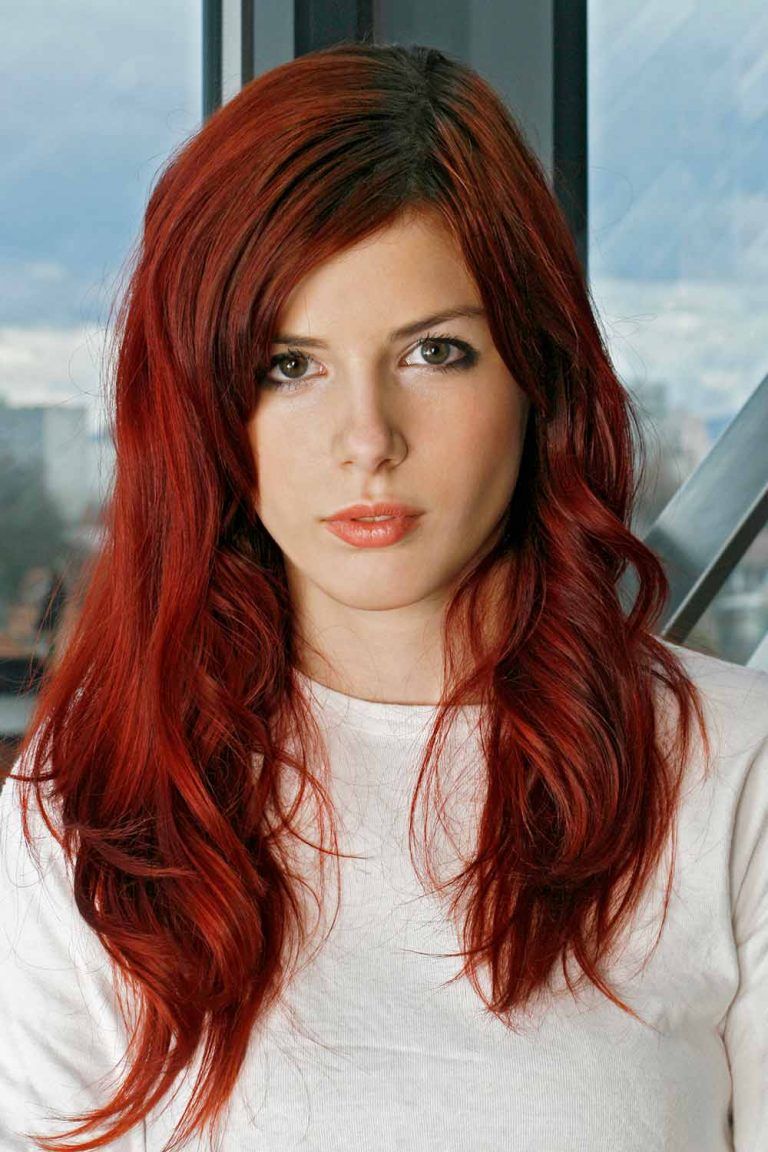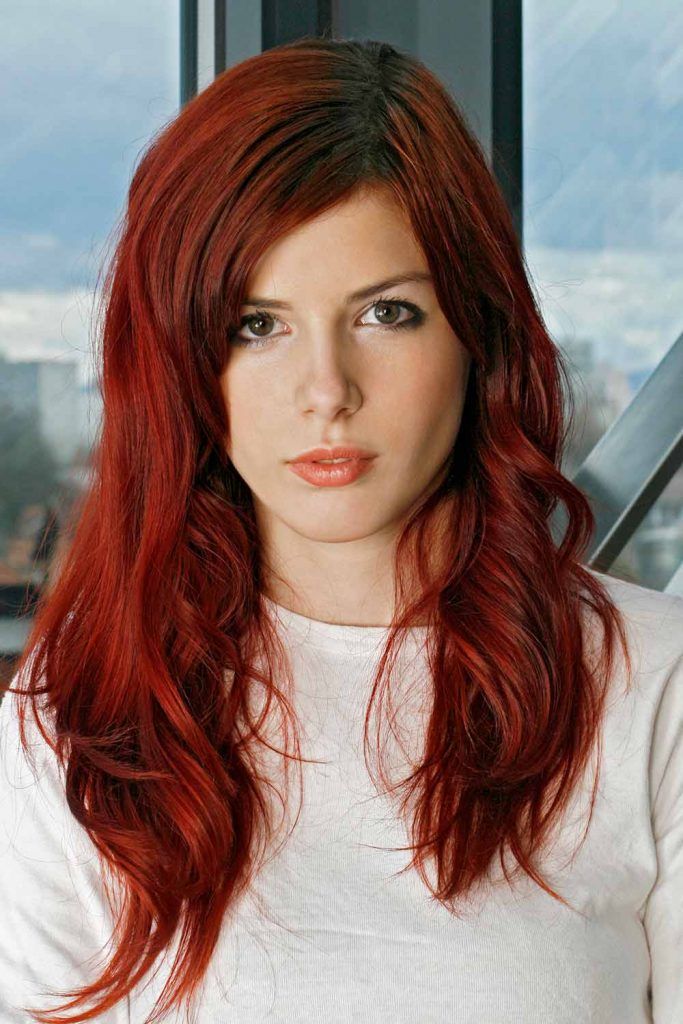 The color of sweet cherry will turn your hair into a new understanding of trendiness. Are you ready to rock a new hair color? Then pick this one to be your changing point. Such a rich hair color will help you define the features of your face, still leaving you with a chance to be yourself wearing it. If you are daring to even more drastic changes, you should also think about the more dark side of your soul and try chocolate cherry hair hues.
Mahogany To Rose Gold Ombre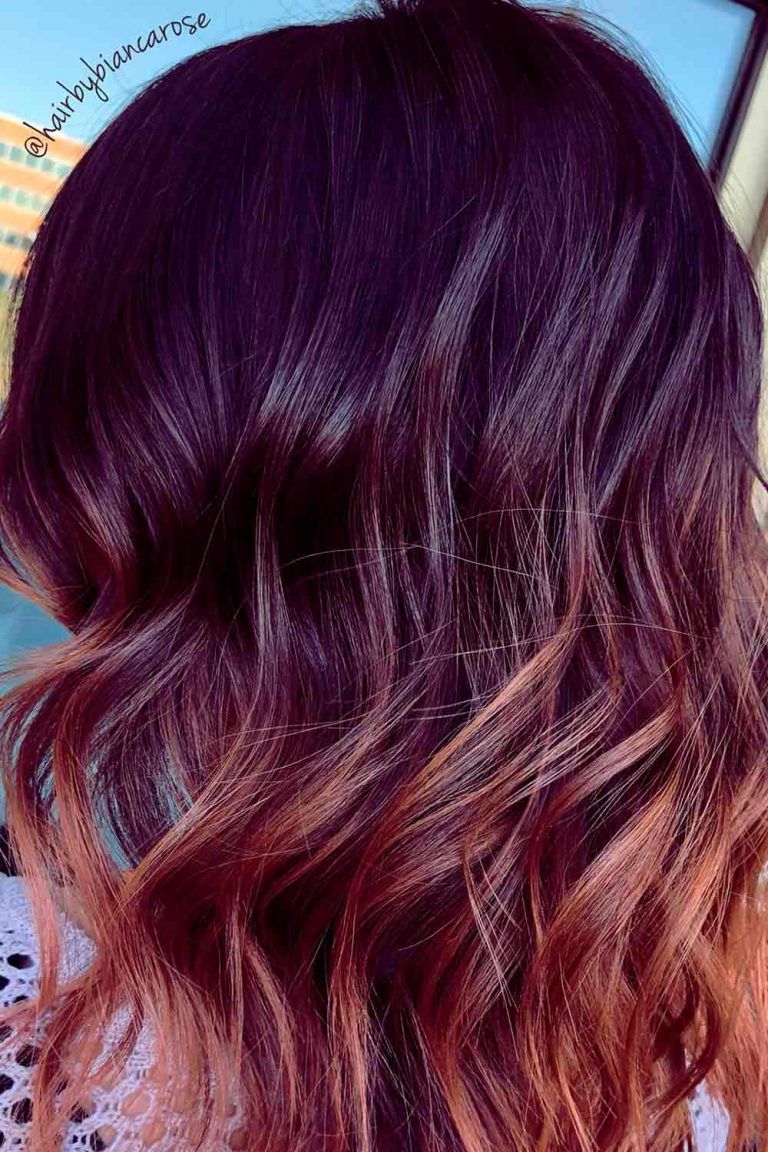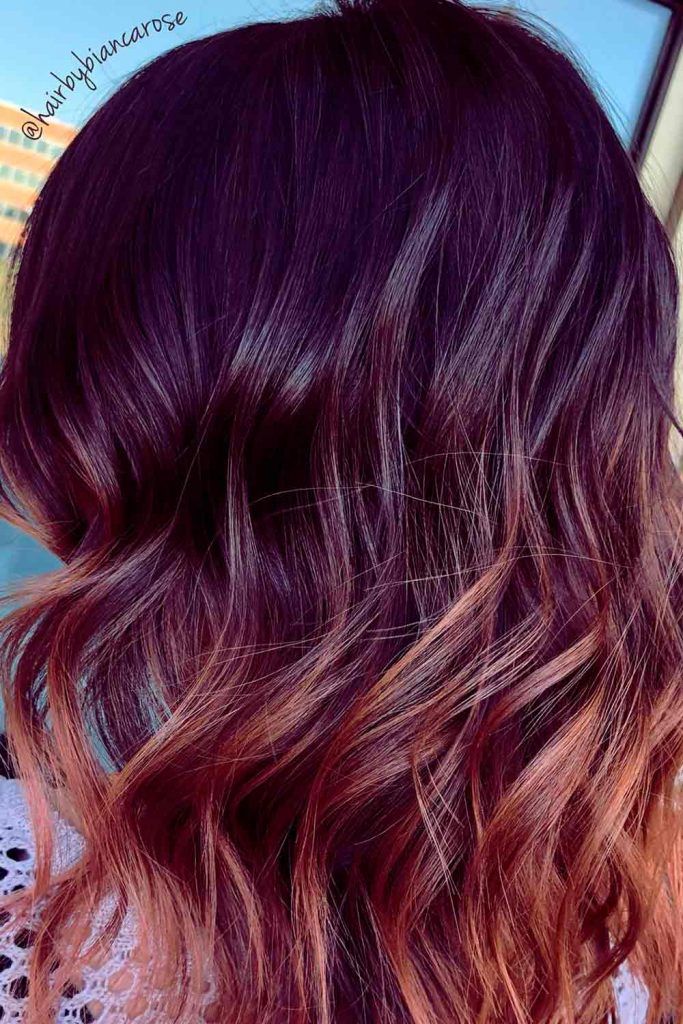 Credit photo: instagram.com/hairbybiancarose
What looks better than a beautiful rose gold ombre? Mahogany roots that slowly go down into the trendiest shades to create such a gorgeous hairstyle. A wow effect is inevitable. Such a mix of colors made soft with accurate transitions will change your appearance, bringing your hair game to the new level.
Violet Mahogany For Brunettes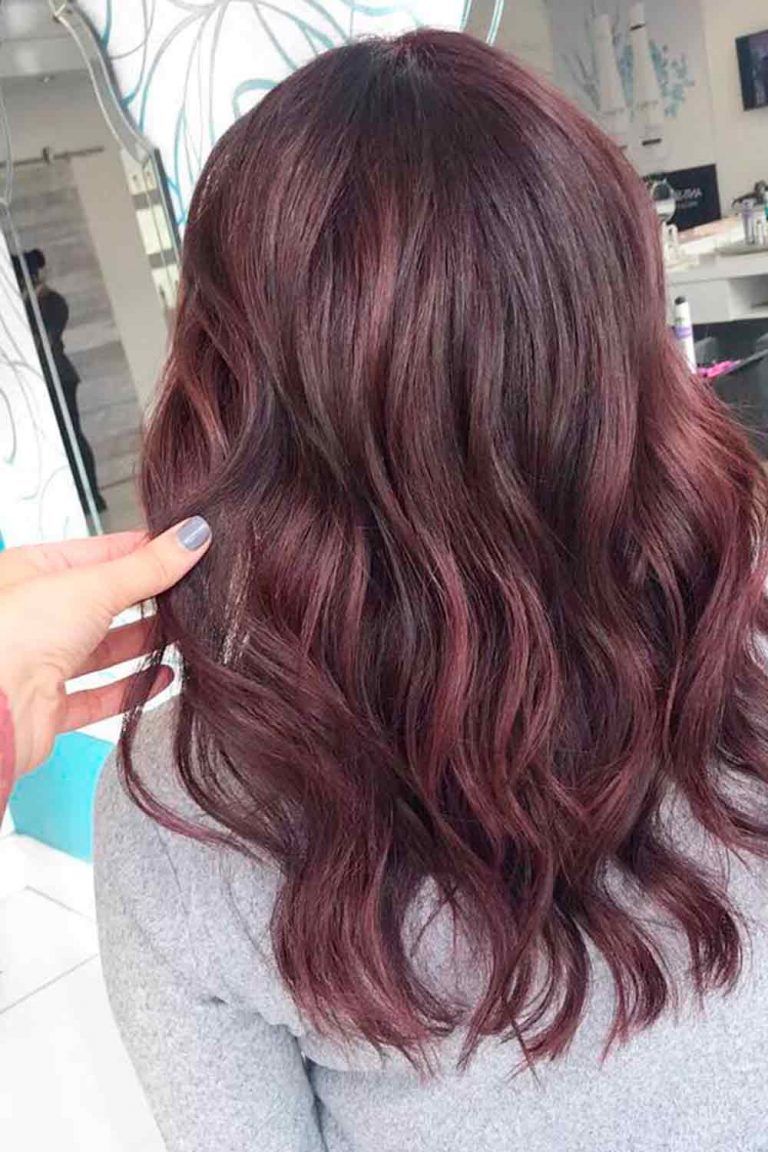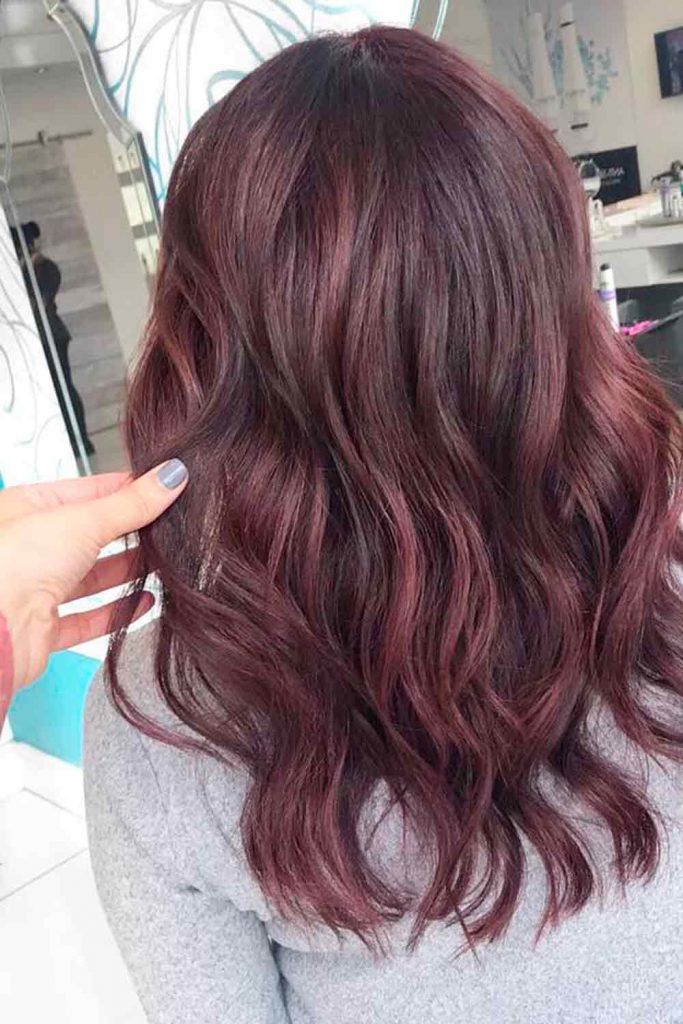 Credit photo: instagram.com/kimblome
Women with brown hair may get a bit bored of their color and that`s when our idea will come in handy! Look at this violet mahogany shade! It is perfection for women who would like some changes but don`t want them to be too drastic. Such a slight change of a shade will amaze everyone around you.
Mahogany With Rose Brown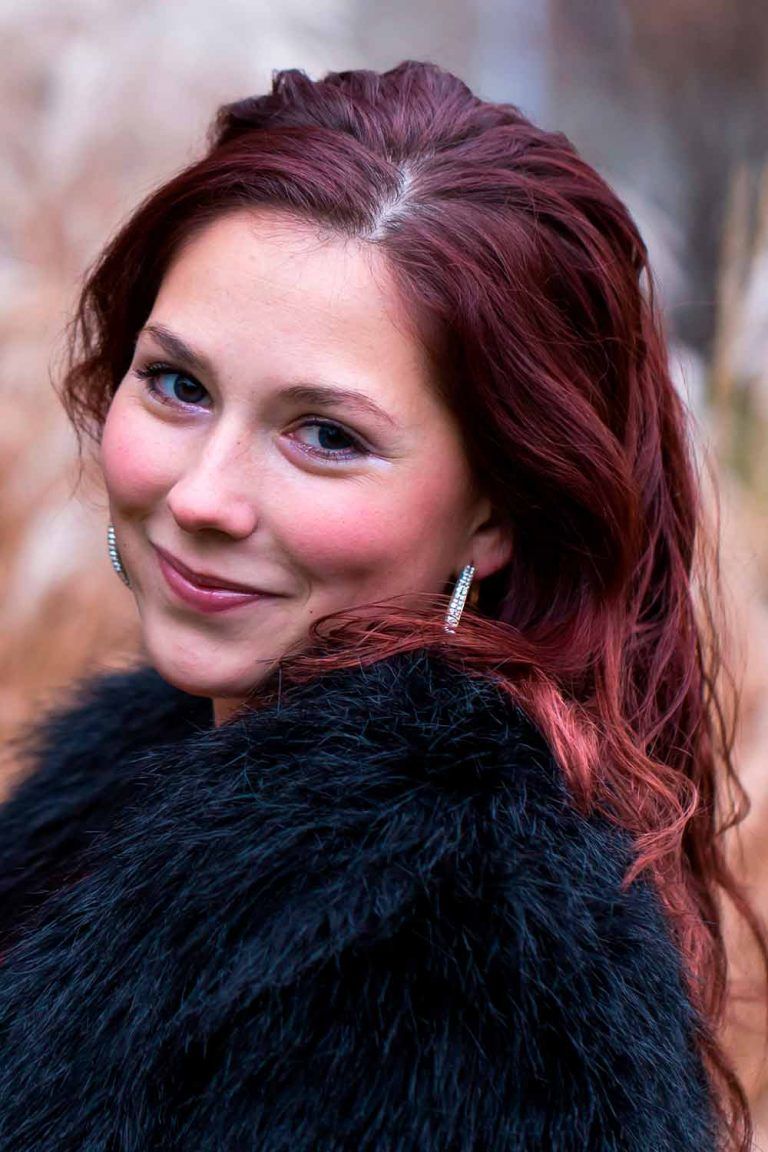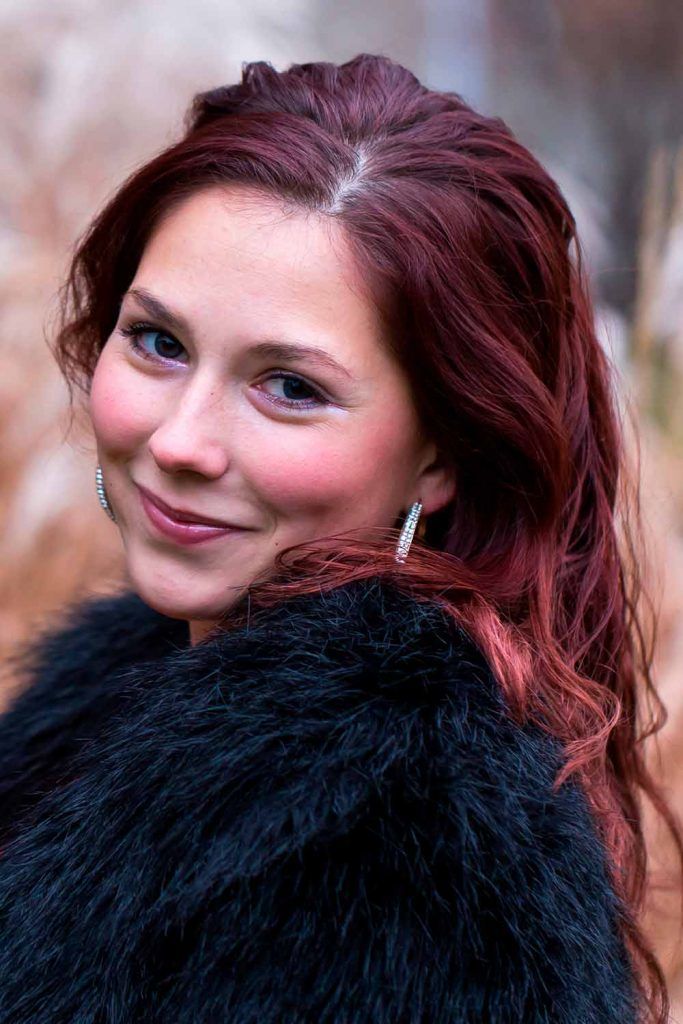 We love any ideas that include mahogany shades with beautiful and soft transitions into other ones. Look at this idea. So much chic and classiness at the same time will freshen up your appearance, enhancing your beauty. Experiment with this idea and you will love the results.
Ash Mahogany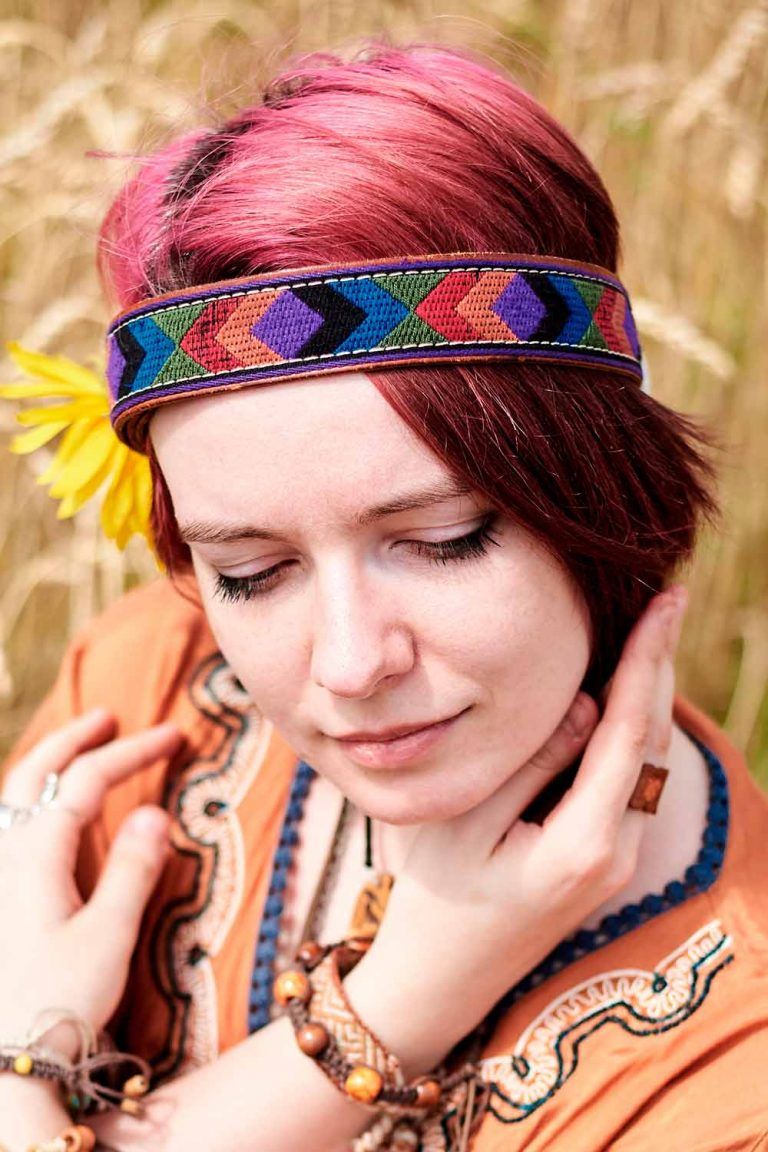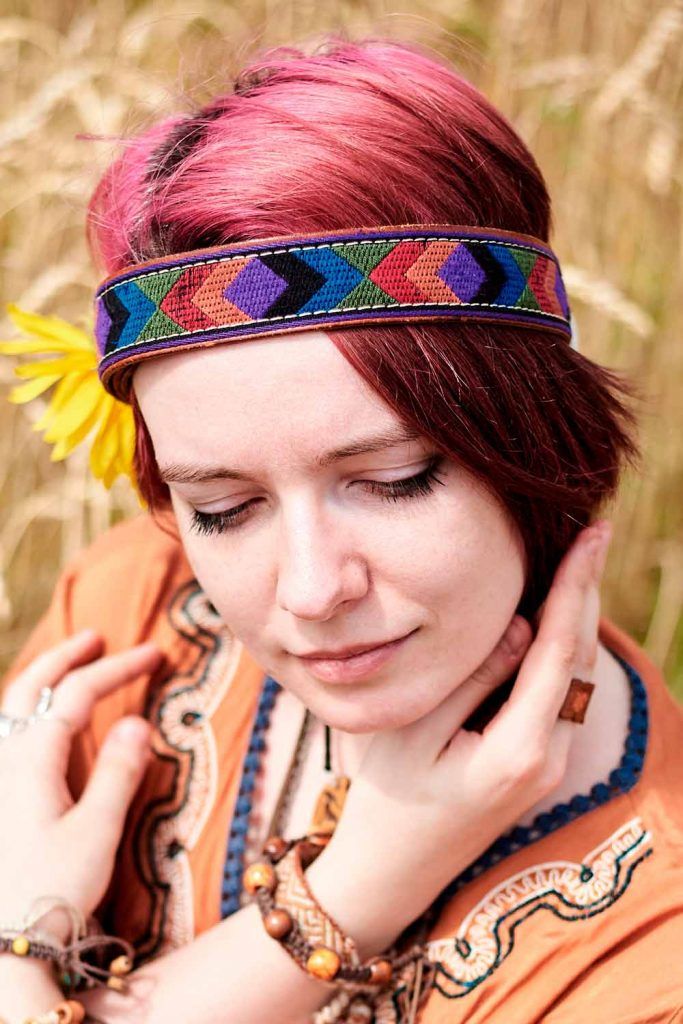 Ashy shades have become such a big trend this year! Of course, as they are so different to everything we have had for a few years. Try this ash mahogany shade on yourself and you will love what you will see in the end. Whether your hair is short or long, it will look bomb.
Midnight Rose Balayage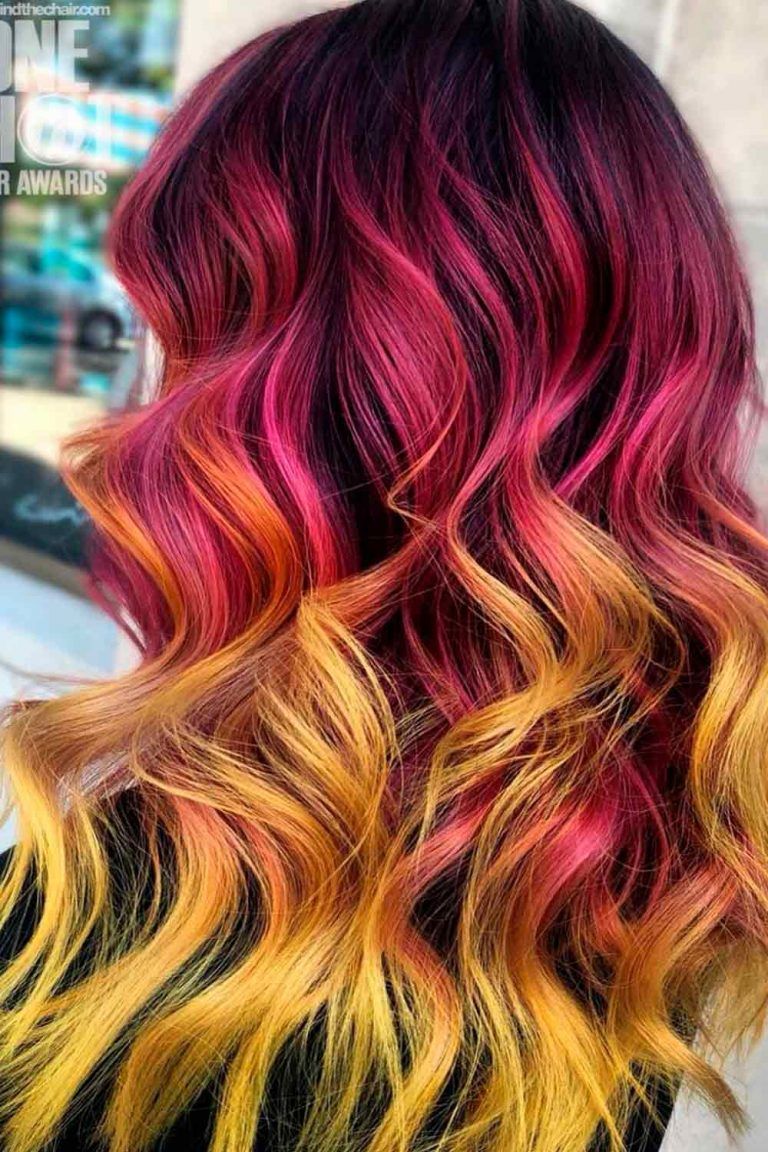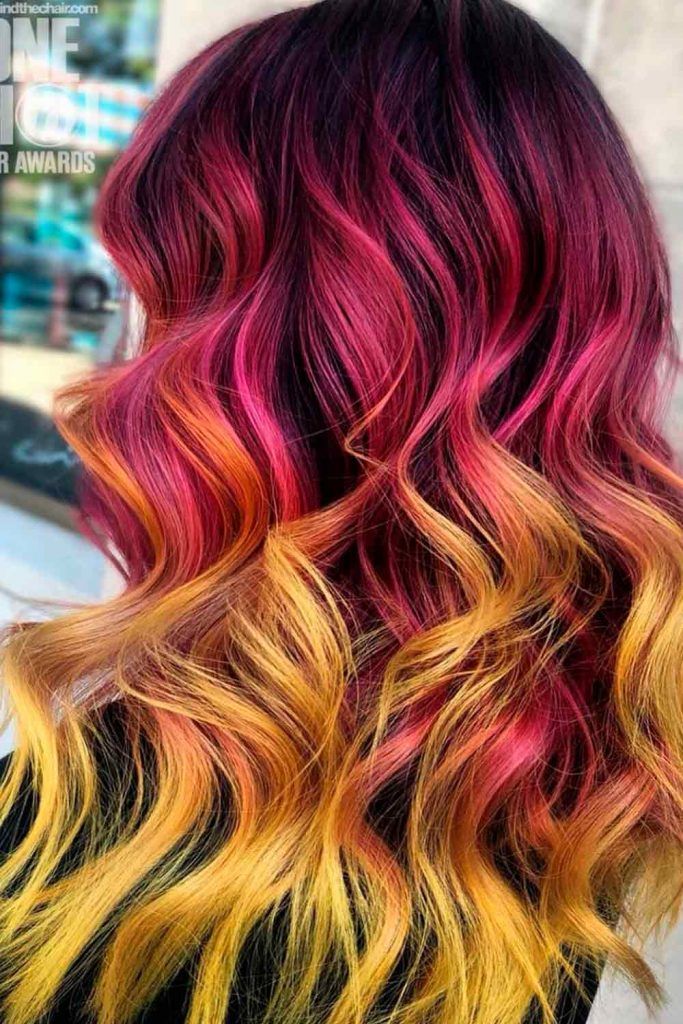 Credit photo: instagram.com/hairbybiancarose
Among other balayage ideas this one truly stands out. Play with different shades and make your hair look absolutely gorgeous! A midnight rose balayage is perfect for those girls who are bored with the same color and would love to bring in some changes. This for sure will freshen your appearance up.
Mahogany Ends For Black Hair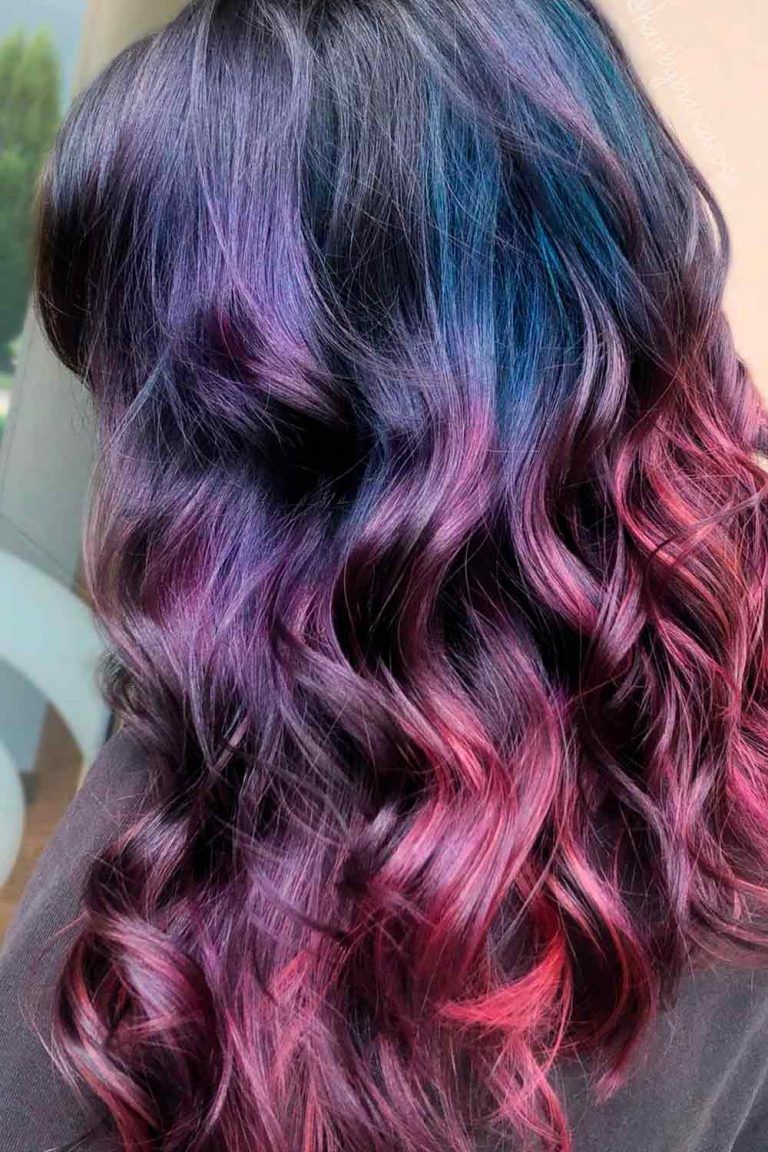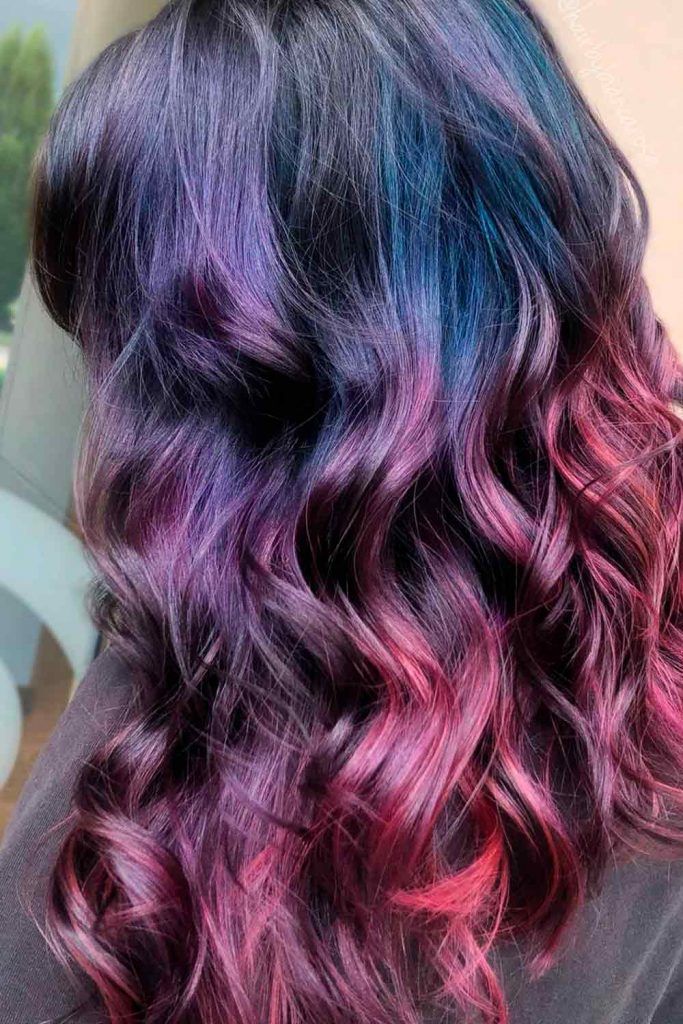 Credit photo: instagram.com/hairbybiancarose
Do you have black hair and you have a desire to experiment with it? Then take some inspiration from our mahogany ends for black hair idea. Don`t you love how good it looks? Such a soft transition from the darkest shade that goes down to the ends.
Mahogany Toned Brunette With Highlights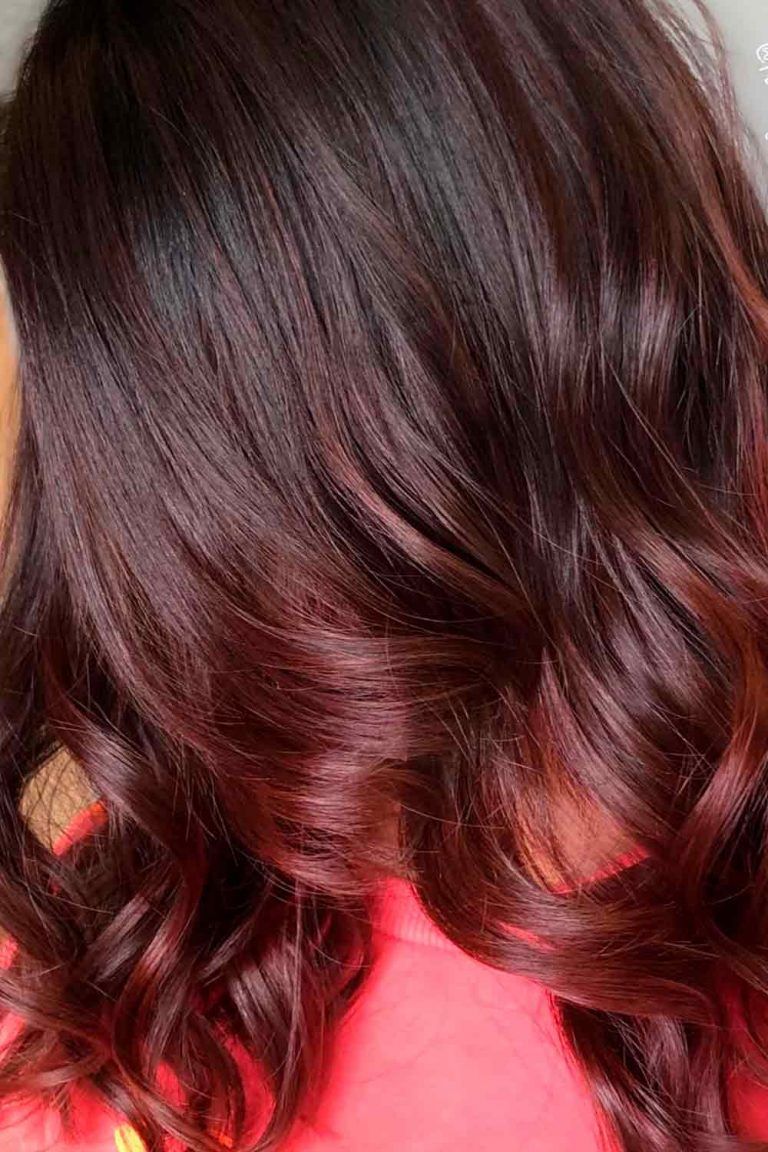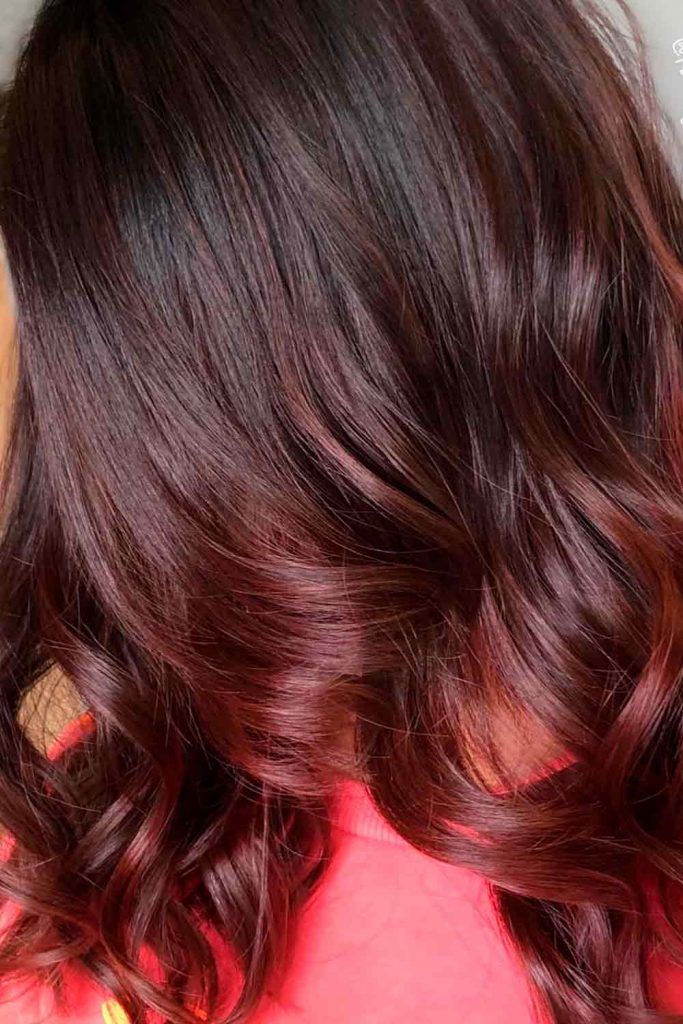 Credit photo: instagram.com/hairbybiancarose
Your mahogany hair can come into your life in many different ways. And the best thing is that you're the one to decide how it will embellish your mane. If the idea of all-over coloring is not your type, you can reveal the subtle side of mahogany colors. A slight tone of gentle highlights hitting your hair at the midshaft would be a ravishing way to enhance the beauty of your natural base.
All Over Mahogany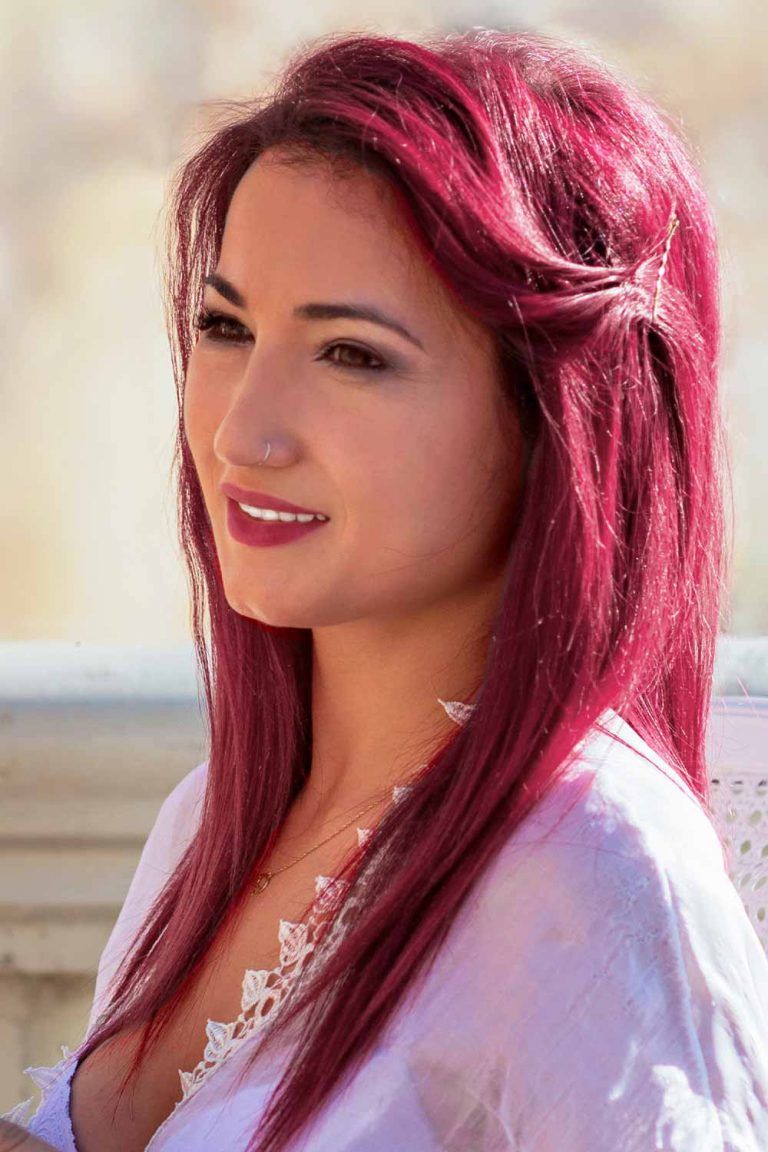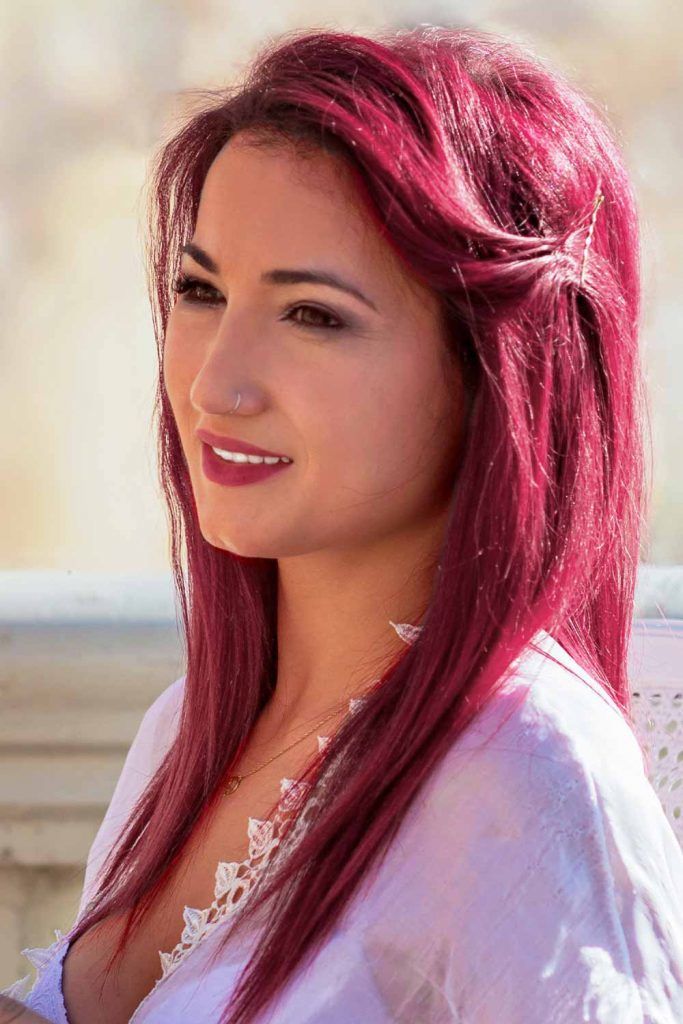 Now, it's time for those who love to make their color experiments big. But before taking a plunge, you should keep in mind that pure mahogany works best for ladies with light and pale complexions. Here, you can see how perfectly blended all-over mahogany complements fair skin tone, making the girl look like a hot fiery character from everyone's favorite comics.
Mahogany For Dark Brown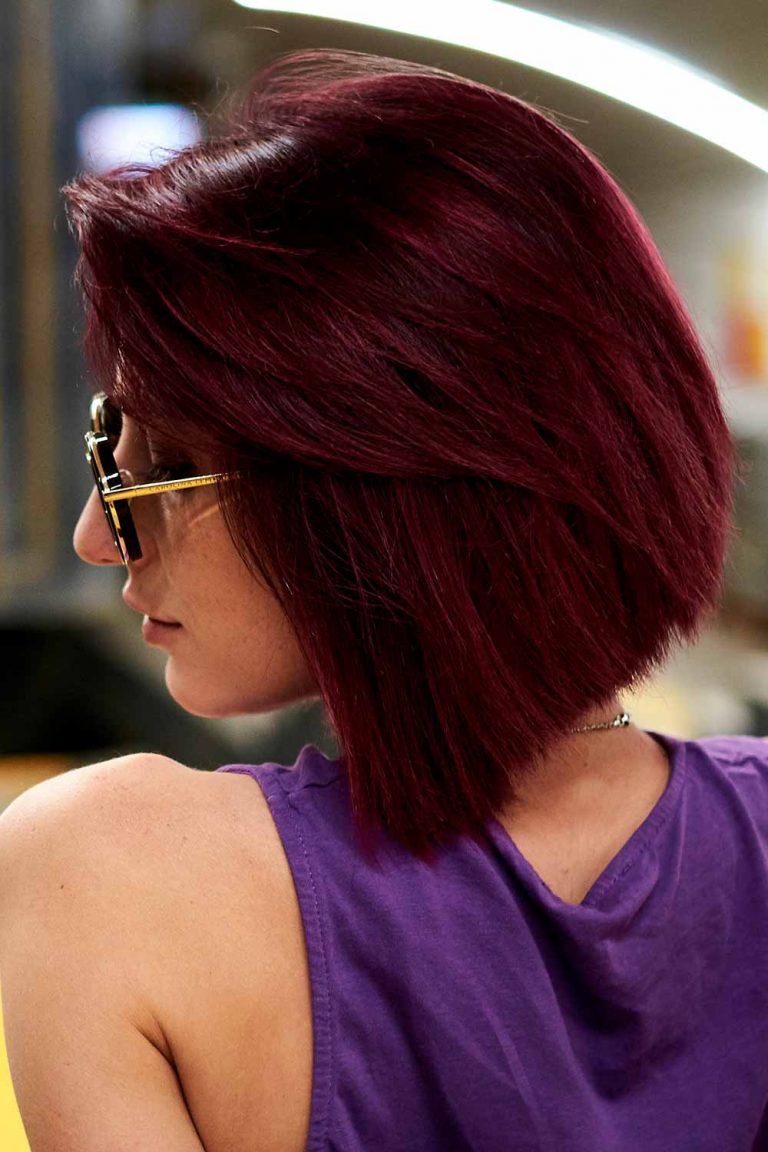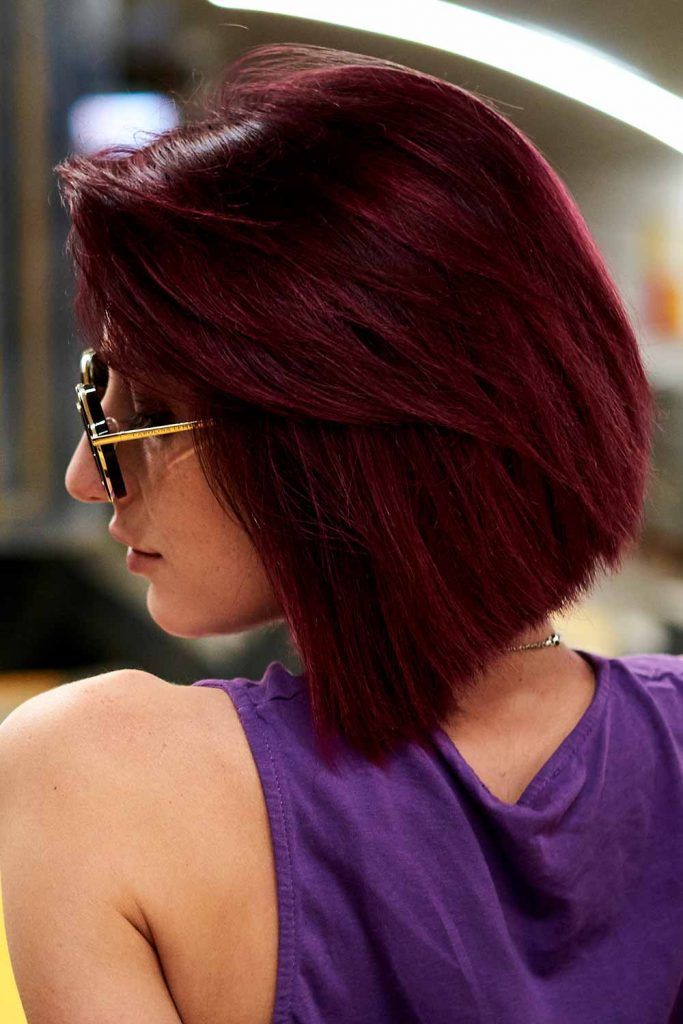 If you have a look at the color scheme, you will see that brown and red hair color stand pretty close to one another. That's why you won't go wrong if you pick a mahogany shade for your brunette base. Even the slightest touch of this color would be enough to freshen up your brownie.
Mahogany With Violet Ends
Переглянути цей допис в Instagram
Rocking a mahogany mane and wondering how to make it appear even more enviable? Well, there's no better way to make it than to add one more trend to your palette. It's no secret how popular purple hair colors have become recently. Moreover, they go extremely well with reddish mahogany shades. A chic violet twist on the ends will take your color to the next level, that's for sure.
Mahogany Under Black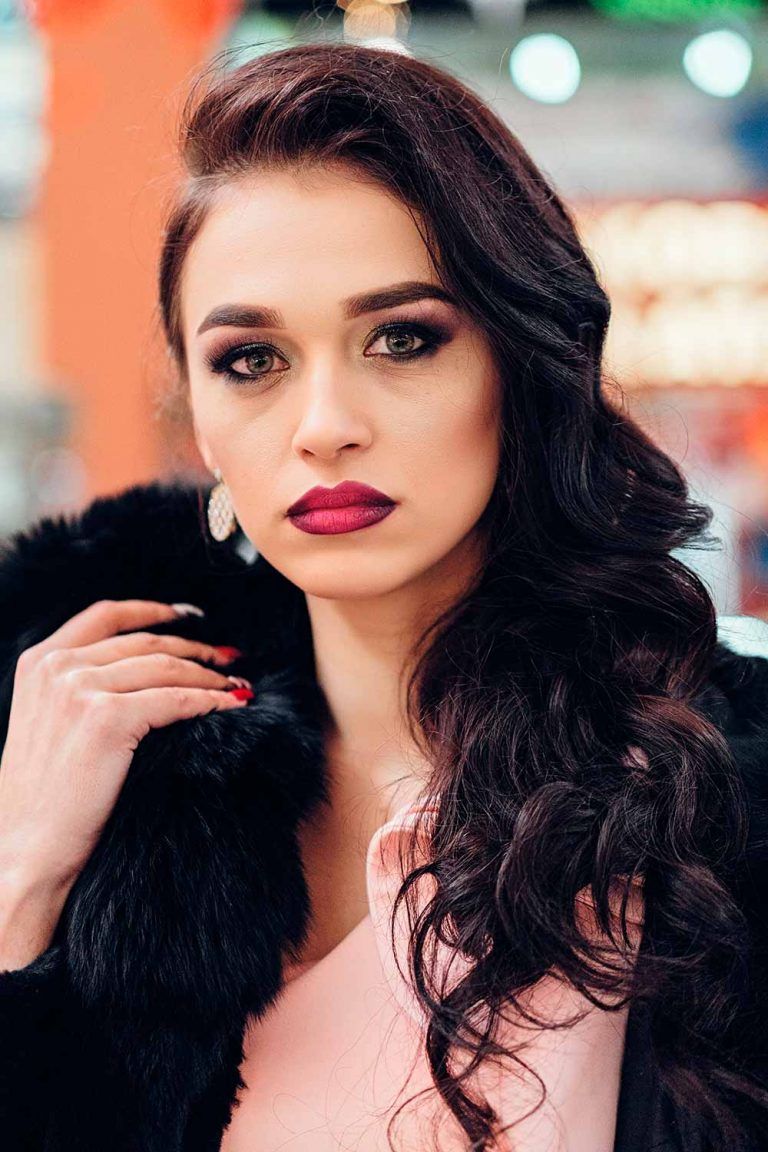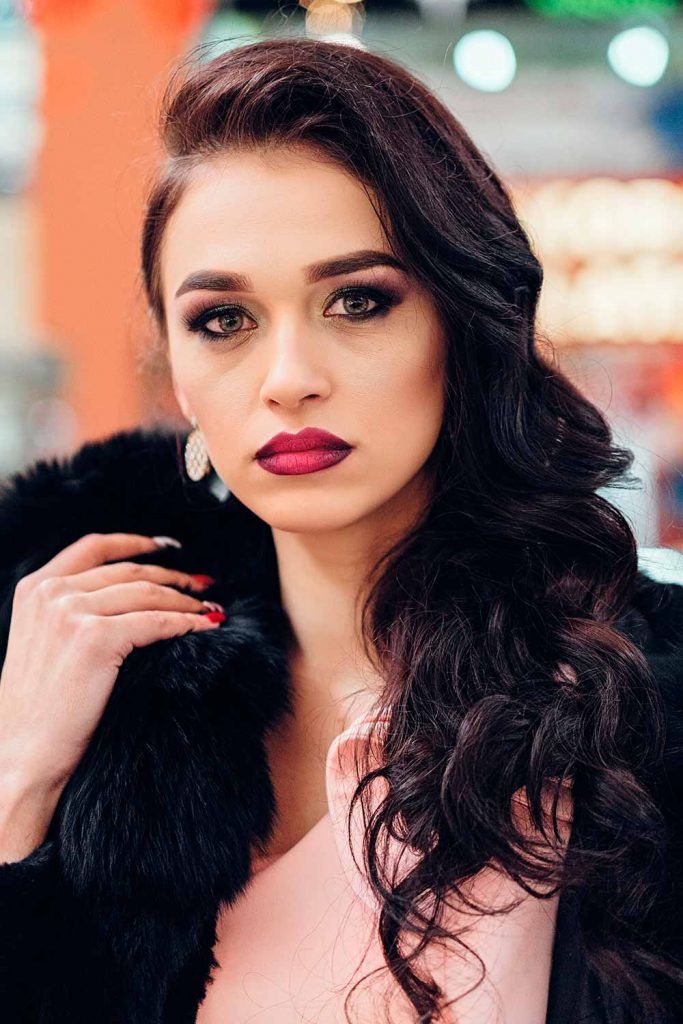 How about a creative way of adding new color into your life? Besides color technique, you can experiment with color placement: anything from ombre to highlights can be added either vertically or horizontally, over the top layer or underneath it. This idea is an example of hidden mahogany ombre that takes place under the front tresses. In this way, colors don't only blend organically but also form stunning dimension.
Mahogany Toned Black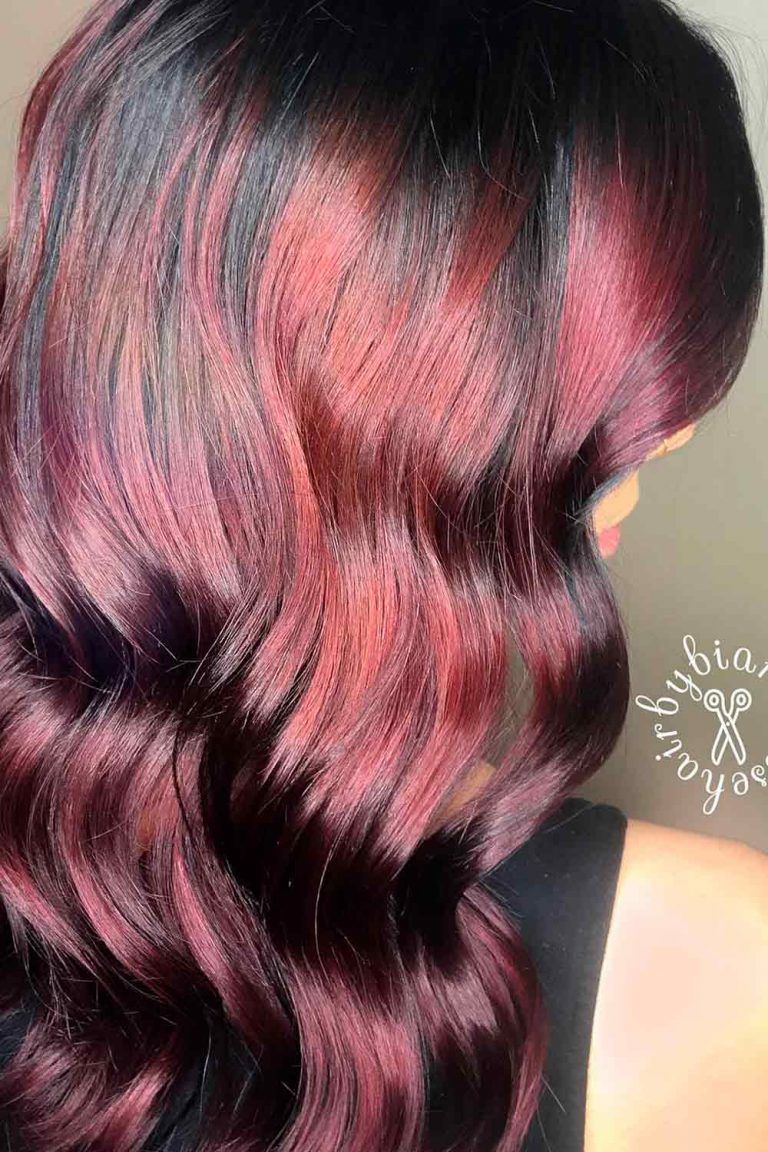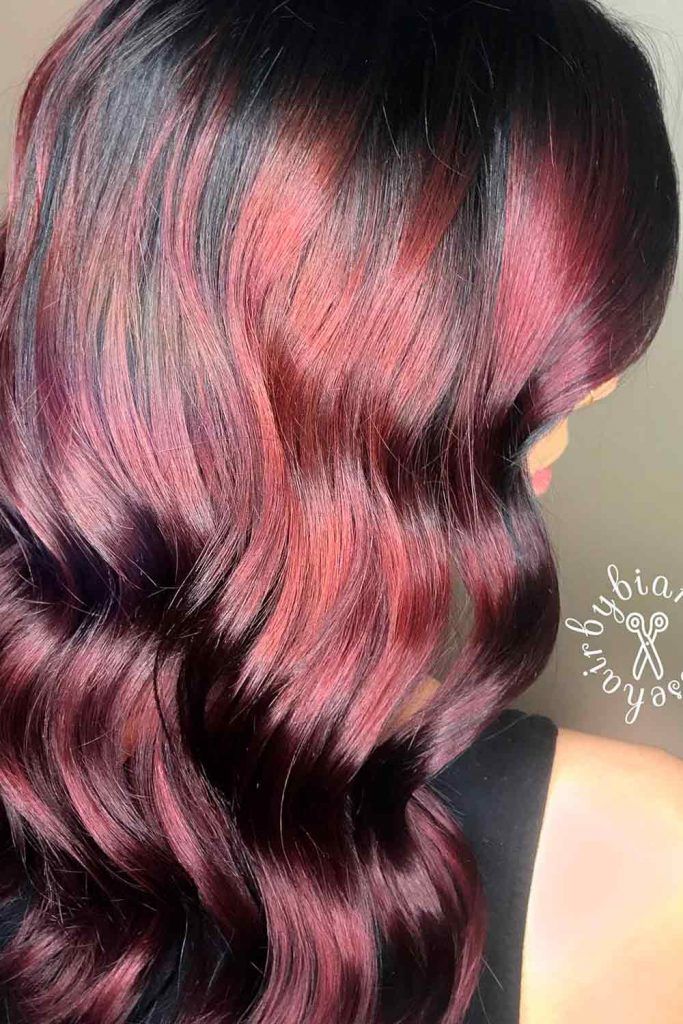 Credit photo: instagram.com/hairbybiancarose
A black mane that reveals its reddish undertone when the sun shines down on it, who could ask for more? Such ideas are perfect options for those who need a fresh touch but are afraid of damage and commitment. You can simply ask your colorist for just a thin layer of a mahogany shade over your dark hair. It will lie like a tint, covering the surface of your locks. Needless to say, the way this color reflects the light is to die for.
Mahogany Undertone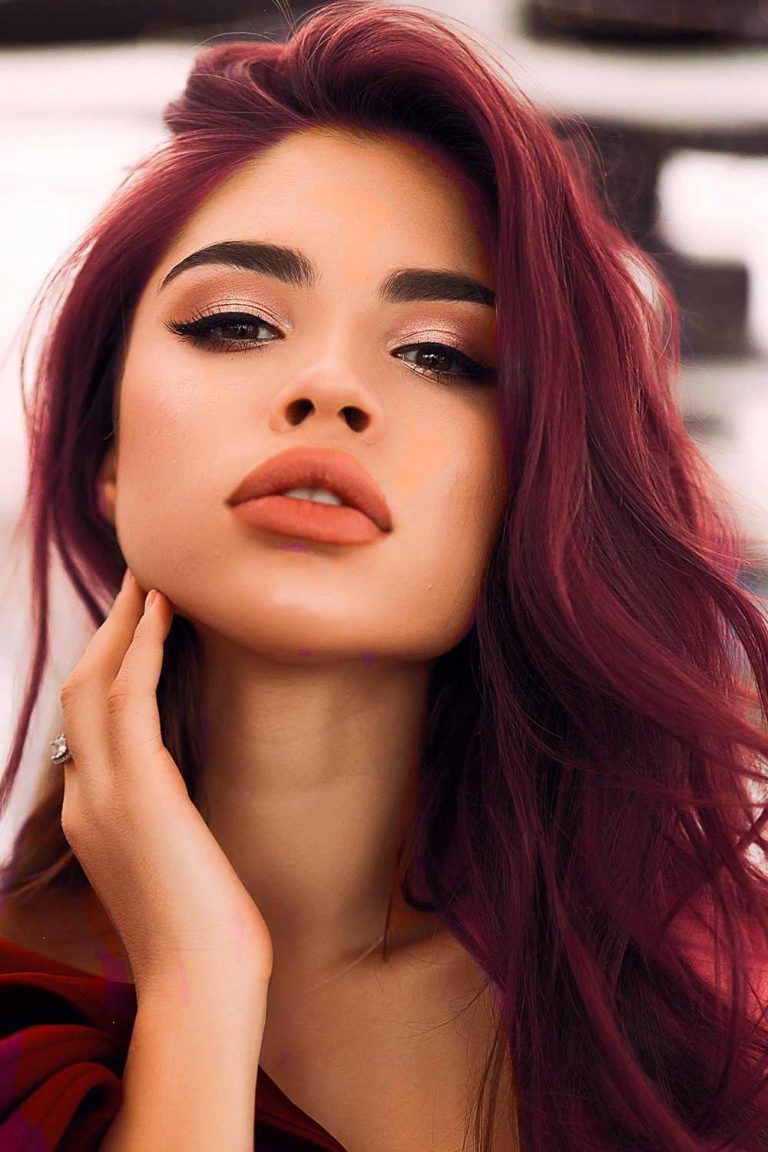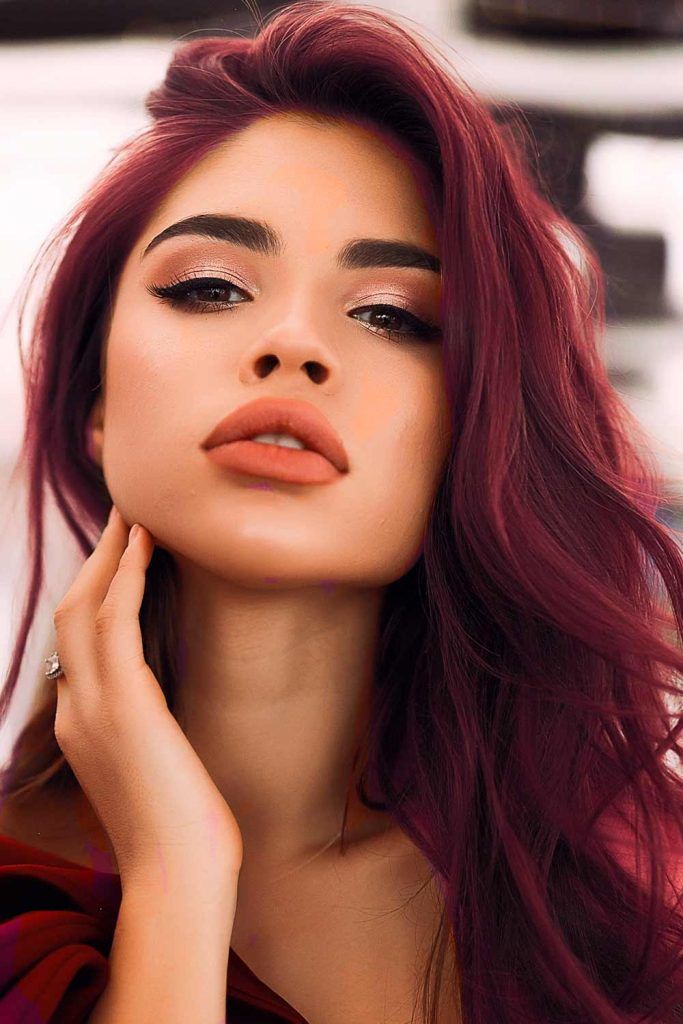 Another safe but striking way to flaunt with a brand new color. Getting a mahogany undertone implies altering your natural hair color with soft layers of the added one, painting the strands layer by layer. In this way, you can preserve your natural shade while giving it a different tone. Of course, such options look natural only on those with darker bases.
Blooming Orchid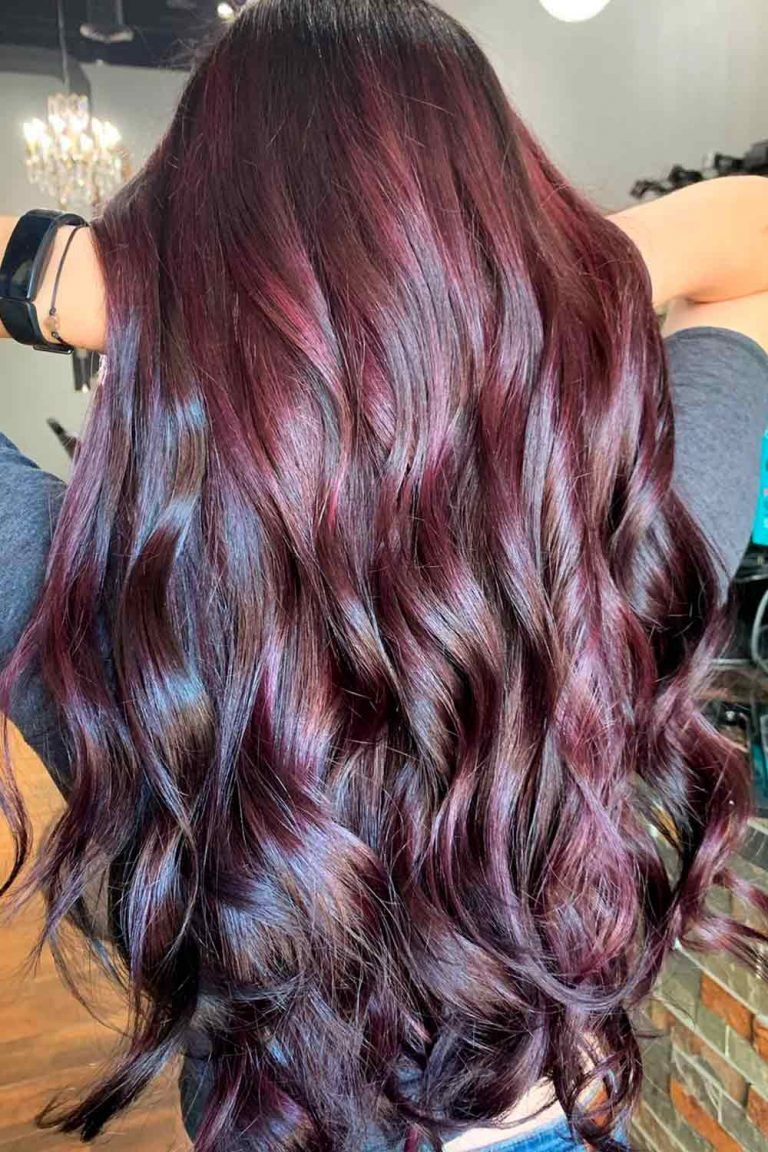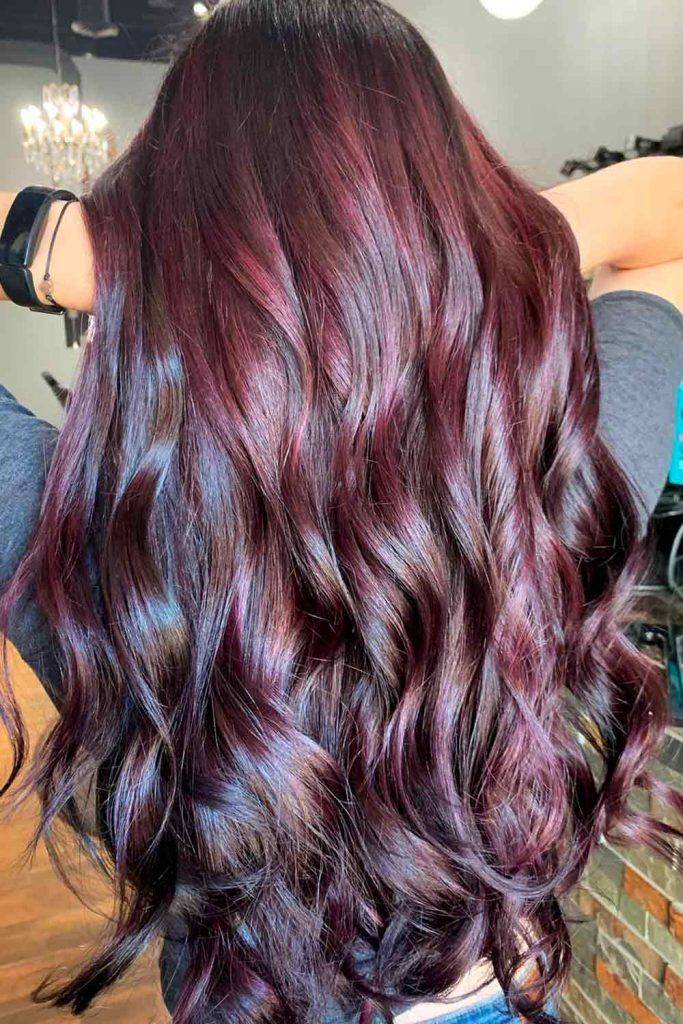 Credit photo: instagram.com/elonataki
Just like orchids that bloom with lots of captivating violet, rose, and reddish shades, this hair color can make your look blossom with its variety of colors. When playing around with mahogany hair colors, don't limit yourself with just one color, as mahogany color palette reveals its real charm at its best when accompanied by other amazing hues. This ensemble was achieved by blending mahogany, bluish, and purple shades on black hair.
Mahogany With Brown Streaks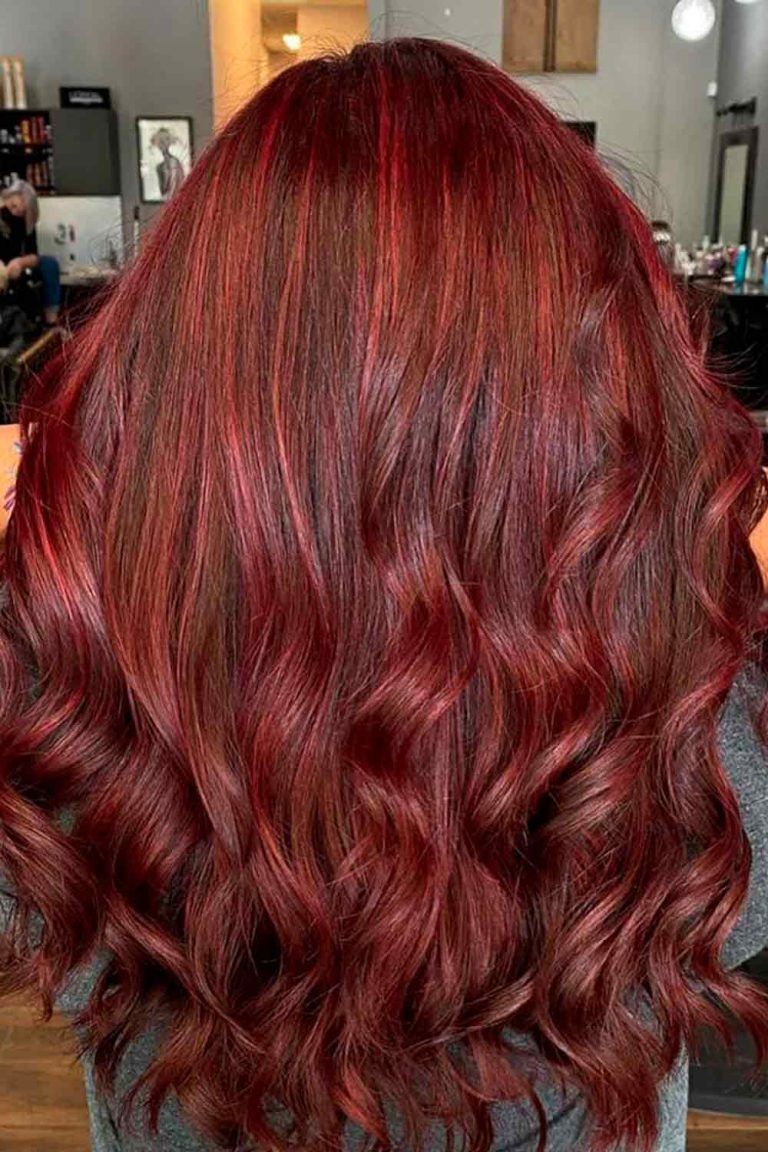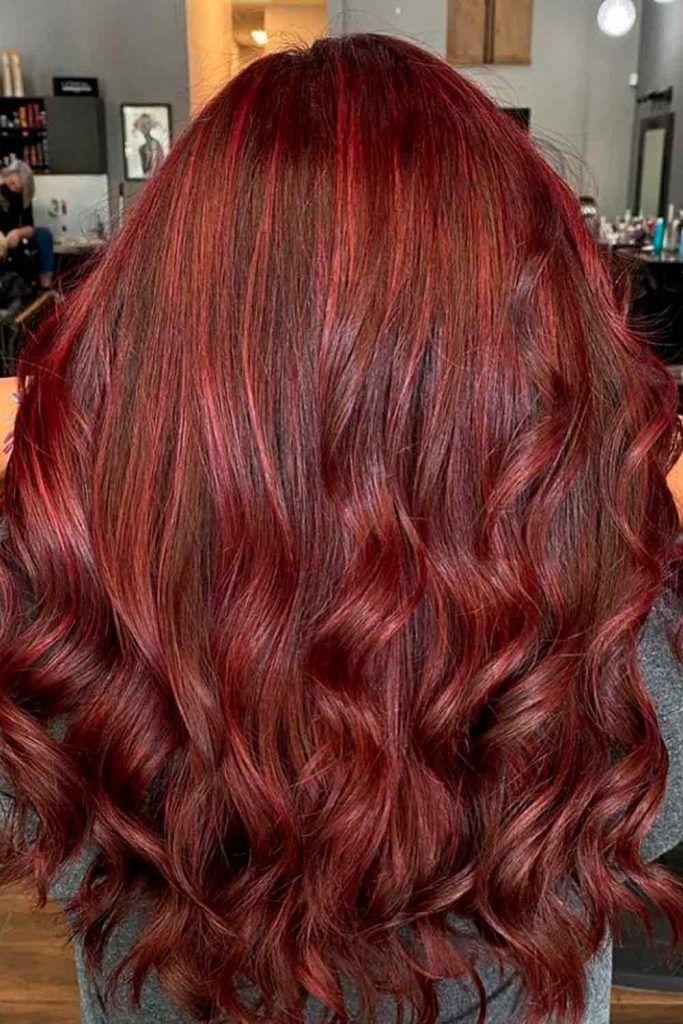 Credit photo: instagram.com/elonataki
While most brunettes go for mahogany to accentuate their natural bases with a hint of new color, you can go in the opposite direction. Brown streaks will look very distinctive and defined on the mahogany mane, which is good news for girls who love being different.
Mahogany + Magenta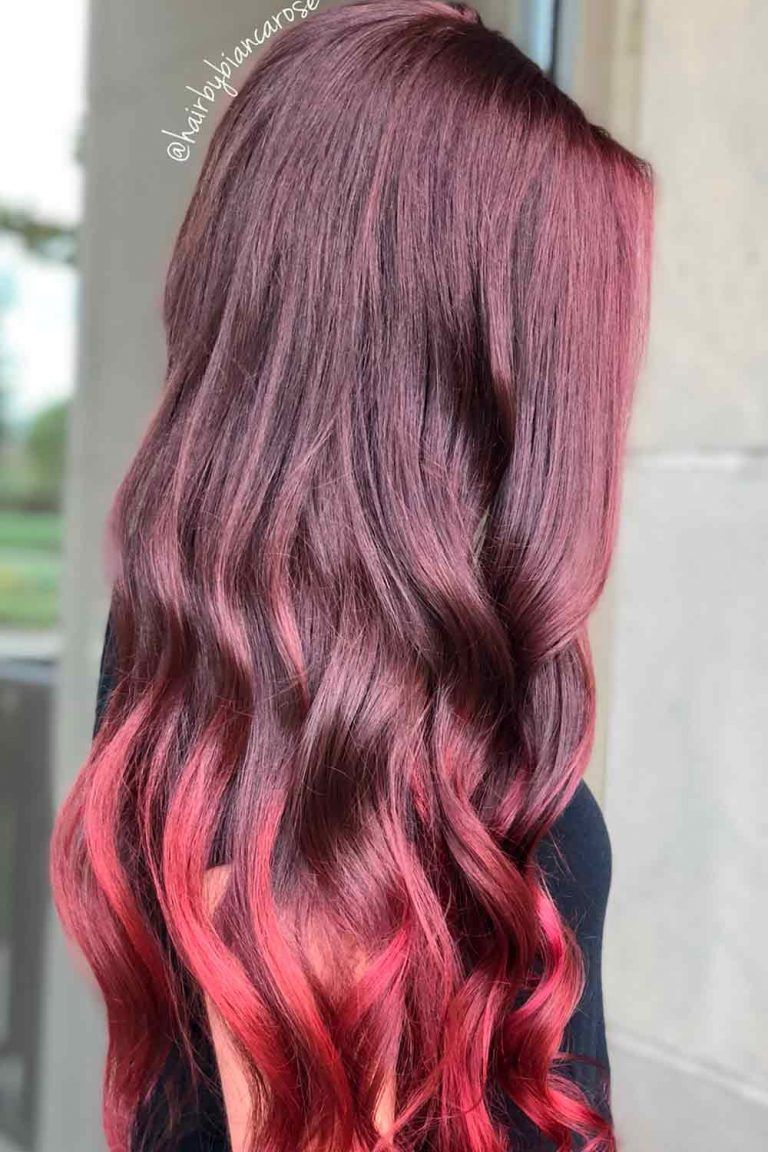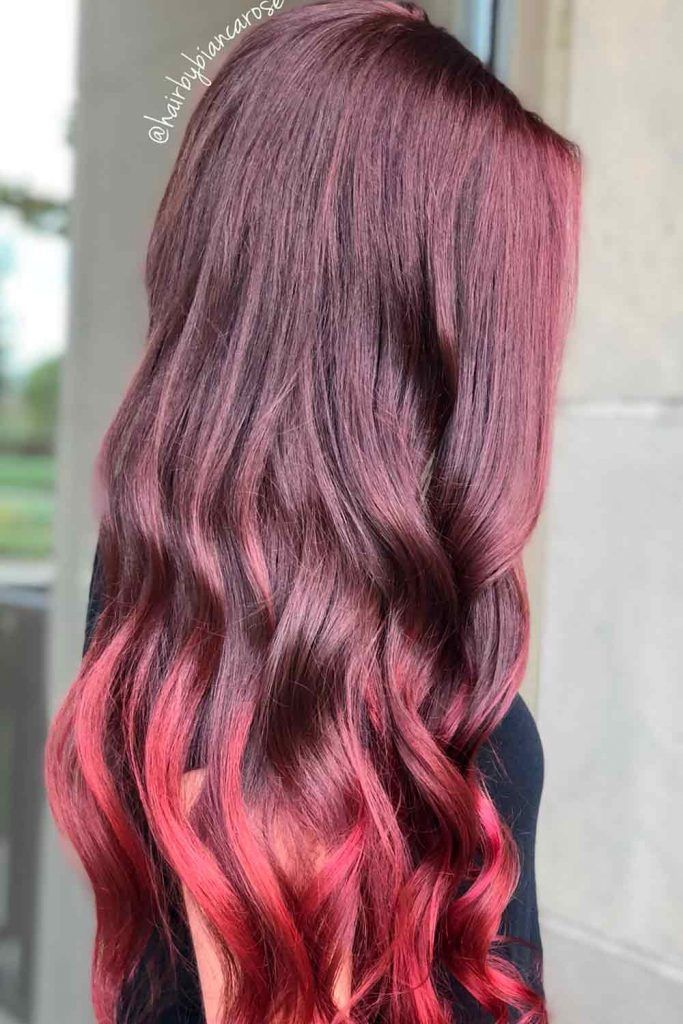 Credit photo: instagram.com/hairbybiancarose
Since mahogany and magenta hair colors have become popular at the same time, women always compare them. As for us, we think that one can't have too much of a good thing, so there's no better way to choose between the two than to combine the trends. One shade is deep and profound, and the other is vibrant and saturated: just imagine the visual impact they can create.
Black To Mahogany Ombre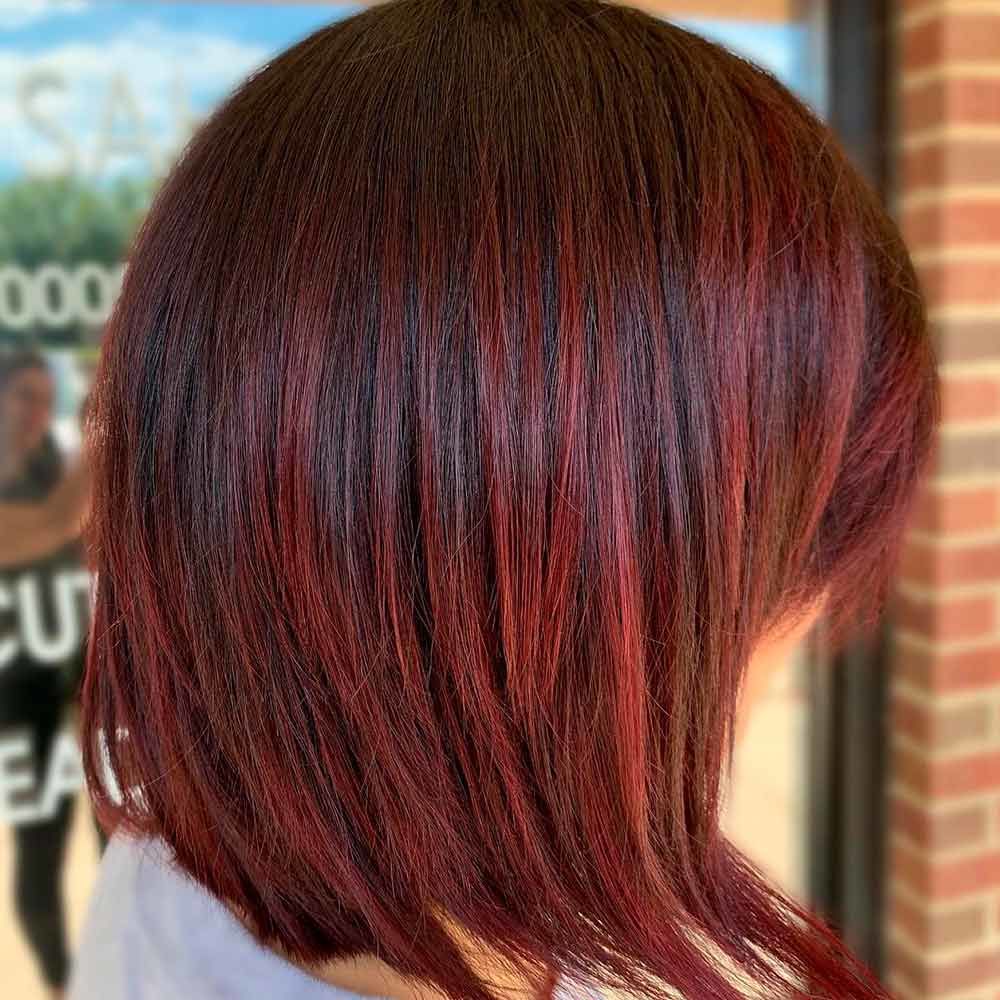 Credit photo: instagram.com/elonataki
You can always adjust the temperature and intensiveness of mahogany hair color to make it match your base perfectly. This amazingly dynamic and harmonic idea shows how you can complement your black hair color with a kiss of mahogany ombre. Ask your stylist to involve a dark brunette shade before stretching mahogany on the midshafts to get an effortlessly balanced look.
Deep Plum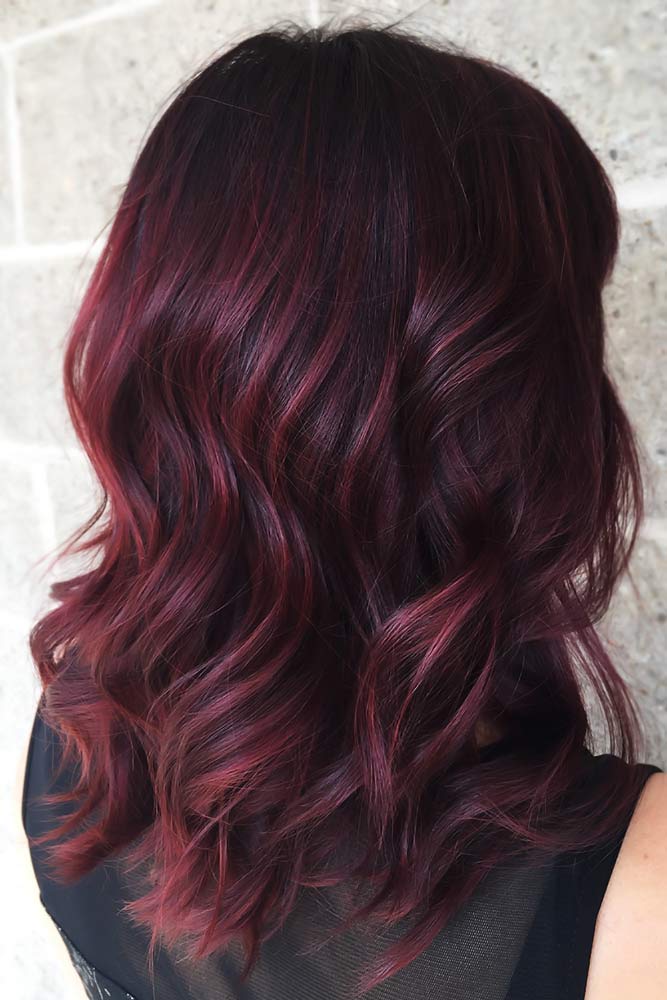 Credit photo: instagram.com/stylistkenz
Even when applied as a tint, mahogany drastically changes the appearance of any hair color. It's no secret that this seductive shade of red goes ravishingly with dark shades, so you won't ever go wrong making it your next color change. By the way, here, although the color is very moderate and muted, it's enough for the highlights to breathe a totally new life into the color.
A mahogany hair color is the trendiest one for this fall, don't you agree? It brings some cool flair to our whole appearance. There are so many versions of it to find your perfect one and rock it this fall.
FAQ: Mahogany Hair
What skin tone suits mahogany hair?
If you want to look naturally, choose copper red if you're blonde. Mahogany color, on the other hand, complements all skin tones, from the lightest to the darkest.
Does mahogany hair color have red in it?
Mahogany hair is a combination of brown and red tones. Because it complements both cold and warm complexion tones, a mahogany red shade is unexpectedly one of the most popular hair colors worldwide! It's vibrant yet calm, vibrant yet understated, and elegant yet calming.
How long does mahogany hair last?
The terminal length of your hair is determined by your genetics, and you have no control over it. The good news is that your hair growth phase can last anywhere from 1,5 to 6 years, giving you time to grow your hair to 10 inches or longer.