As the seasons change, the desire to experiment with your look reaches new heights. Luckily, you can inspire by anything around you and implement your wildest wishes into reality. Whether it is colorful balayage or astonishing dark red hair – you can take on either direction and end up with a magnetic result. However, it needs to be emphasized that somewhere in-between sultry blondes, bold neons, and elegant browns, there is room for chocolate cherry hair color. The exquisite nature of the shade and its magical effect will turn heads as you pass by. Care to learn more on the matter and have the hue entwined in your new styles? You have come to the right place!
What is Chocolate Cherry Hair Color?
As fancy as the name of chocolate cherry sounds, it is so uneasy to describe it in just a few words. The fact is that when you think about black cherry hair color or red hair color, they seem to look the way they sound. Yet, just like the burgundy black cherry hair color, the chocolate cherry is a fair mixture of two tones. The deep cherry base with a rich chocolate undertone to it creates such dusted vibrancy that can't go unnoticed.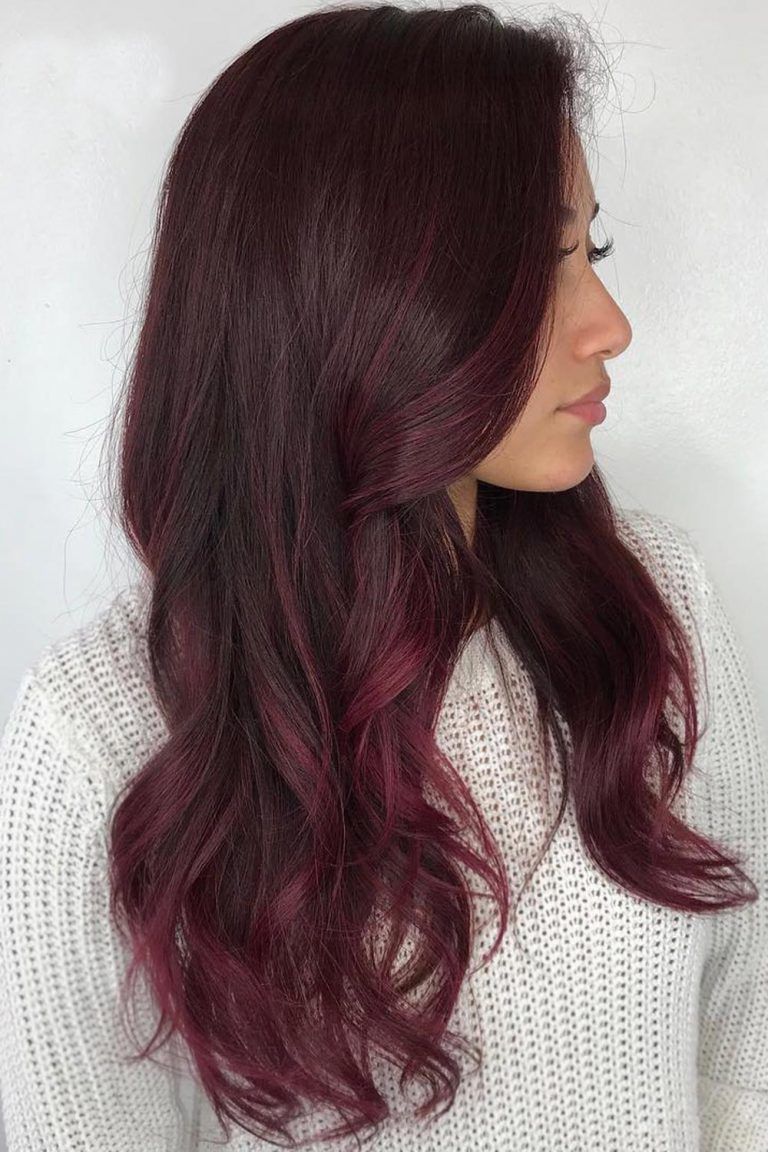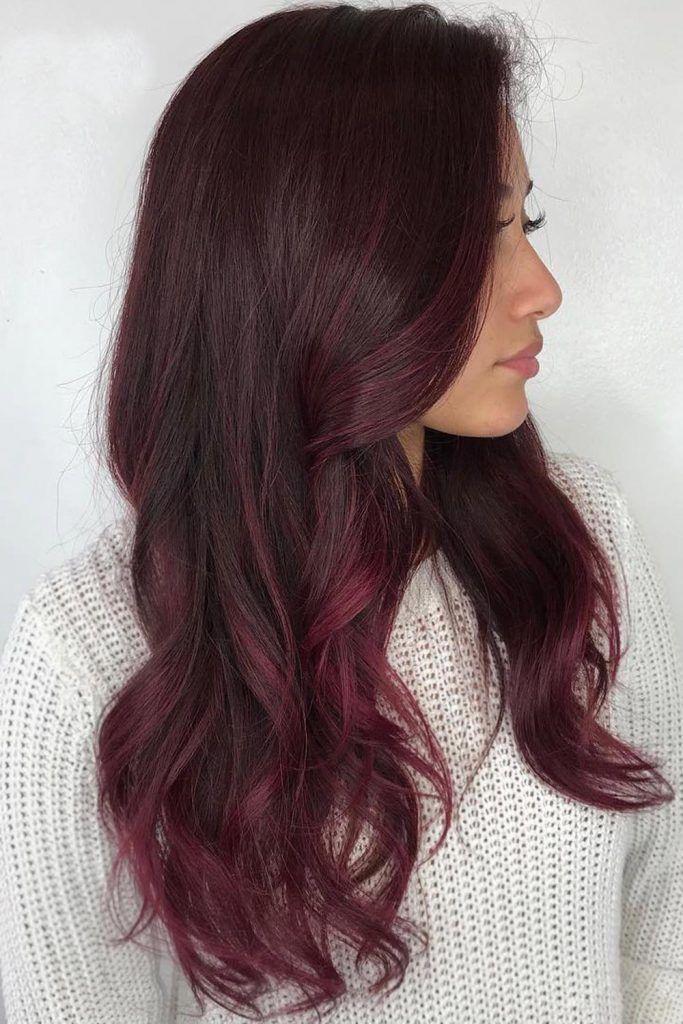 Credit photo: instagram.com/hugosalon
Depending upon your style and preferences, you can experiment with highlights, lowlights, and other modern coloring techniques to achieve the result that comes to your ultimate taste. In either case, the tint will bring texture and dimension to the scene, and that is what every lady desires for, isn't it? Besides, the sweet association with a delicious dessert has its say in the flair that the color introduces.
Will Chocolate Cherry Hair Complement Your Complexion?
No matter the popularity of a specific hair color trend, it does not mean that all the hues look equally appealing on all complexions. So, before you head to the salon, you need to be 100% sure that the shade will look great on you. The task is easy to complete. All it takes would be to consult with the hairdresser on the matter. However, you can do it yourself, too, in case you visit a new salon and do not trust the stylist completely.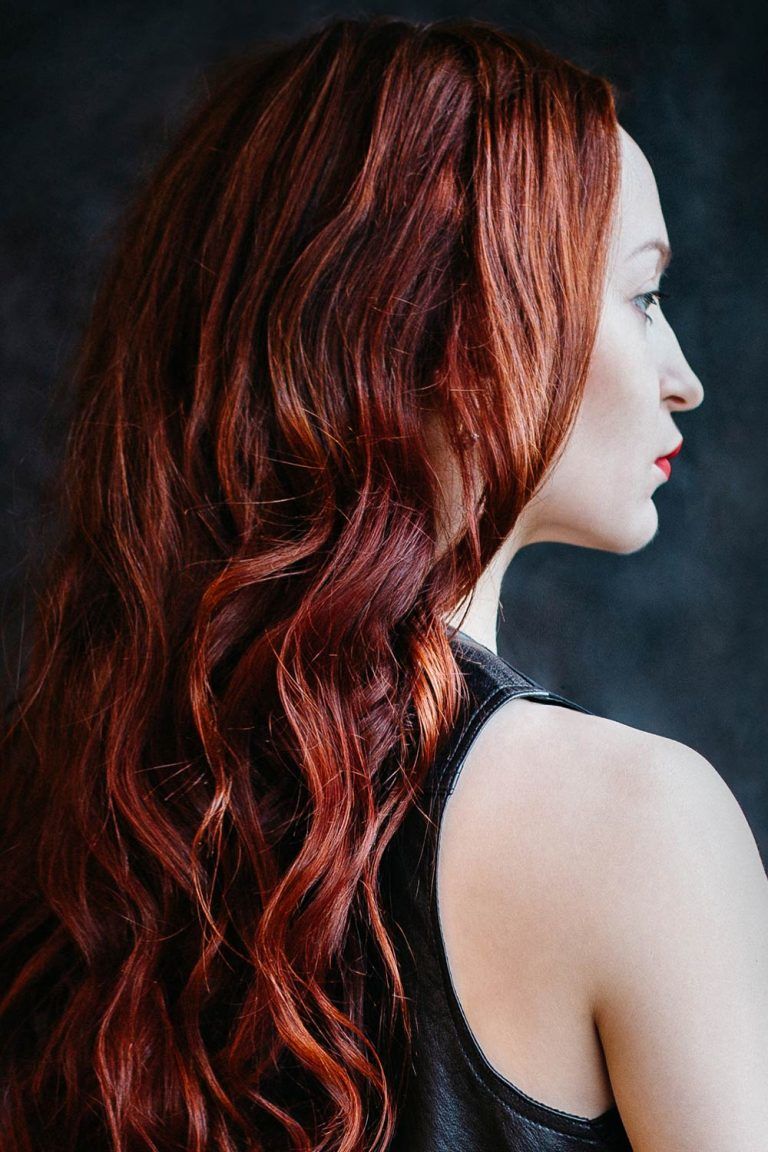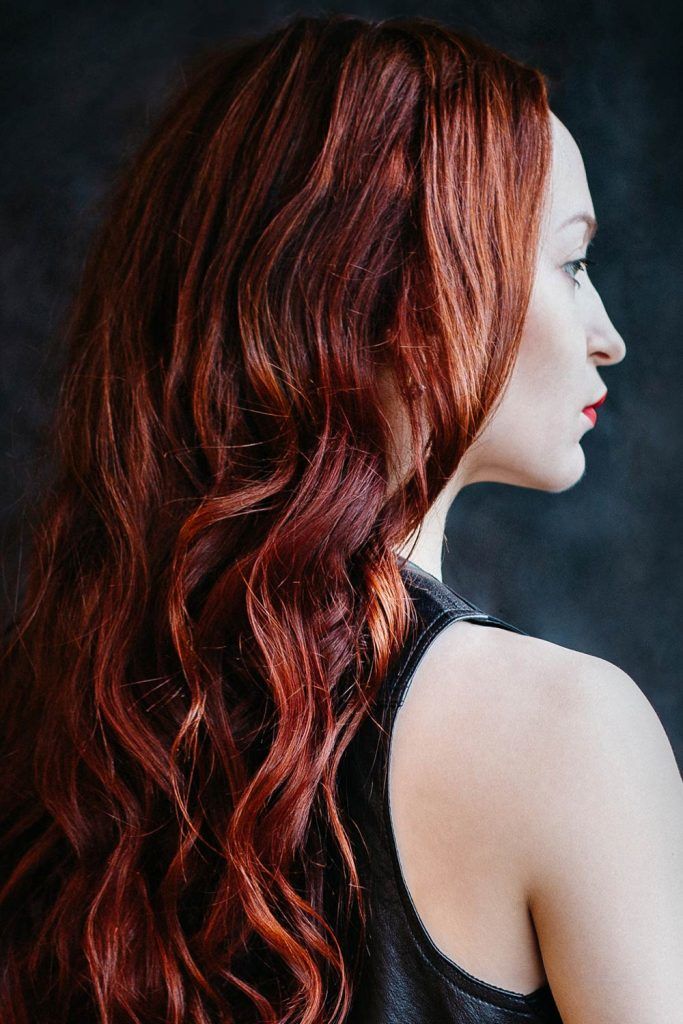 Credit photo: Shutterstock
Your natural hair color doesn't have much to do with the final decision. So, whether you have blonde, auburn hair, or brown hair, chocolate cherry tints will look good on you as long as your complexion tone coincides with it. Chocolate cherry is a warm shade, so, naturally, ladies with warmer undertones will benefit from the hue immensely.
How do you know if you have a warm skin tone? There are a few factors to pay attention to:
You have freckles;

You have golden or olive skin;

Your brunette hair comes with golden or red tints;

Your veins have a green tint to them on your wrists;

Gold jewelry looks great on you.
How Does Chocolate Cherry Hair Look Best?
While chocolate brown hair is a gorgeous shade, it may be missing the vibrancy that burgundy hair has. Yet, when you mix the two and get yourself dark brown hair with highlights, the impression changes completely. The truth is that chocolate cherry hair is so versatile that you can experiment endlessly with it, and each fresh collaboration will look as good as the previous one, if not better.
So, despite the length that you want to sport or the coloring technique, the result will always be satisfactory and breath-taking. A word of advice would be to pay greater attention to the styles that are at the top of popularity at the moment. Shags and mullets are all the rage right now, but you shouldn't limit yourself to these cuts solely. Take a peek at the inspiring looks that we have prepared for you.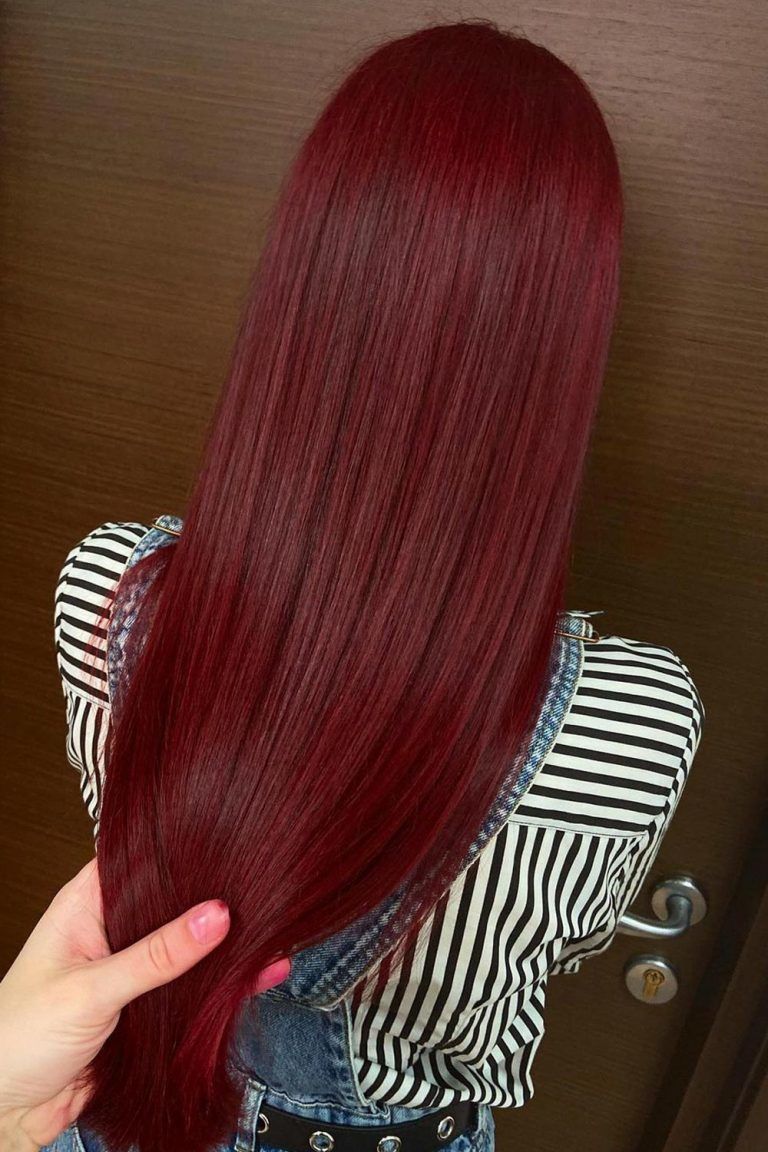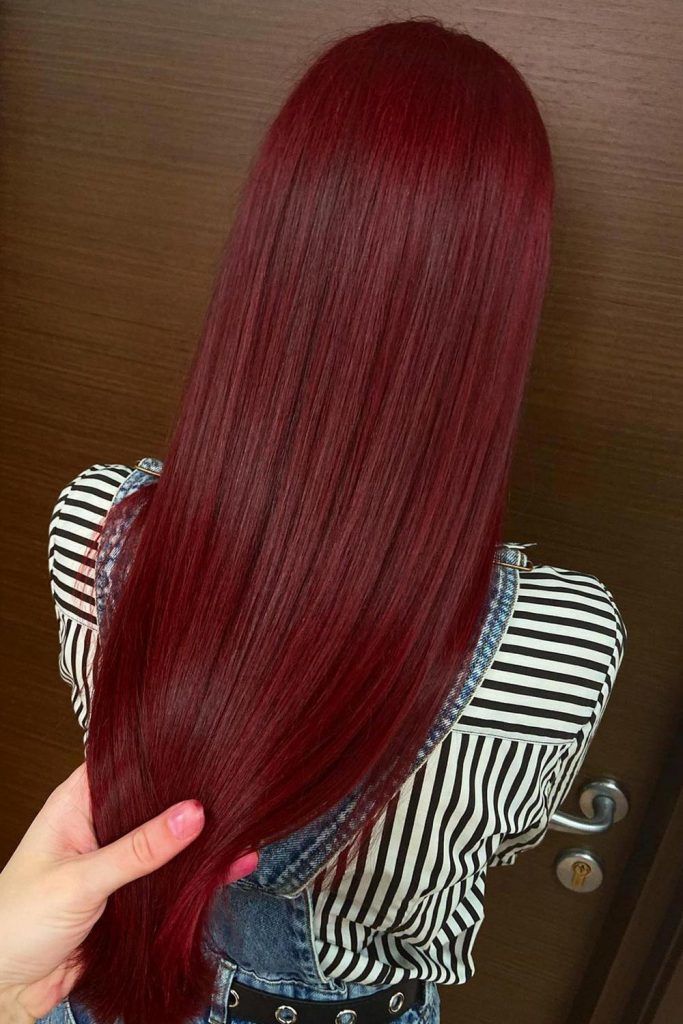 Credit photo: instagram.com/raznoglazaya_hair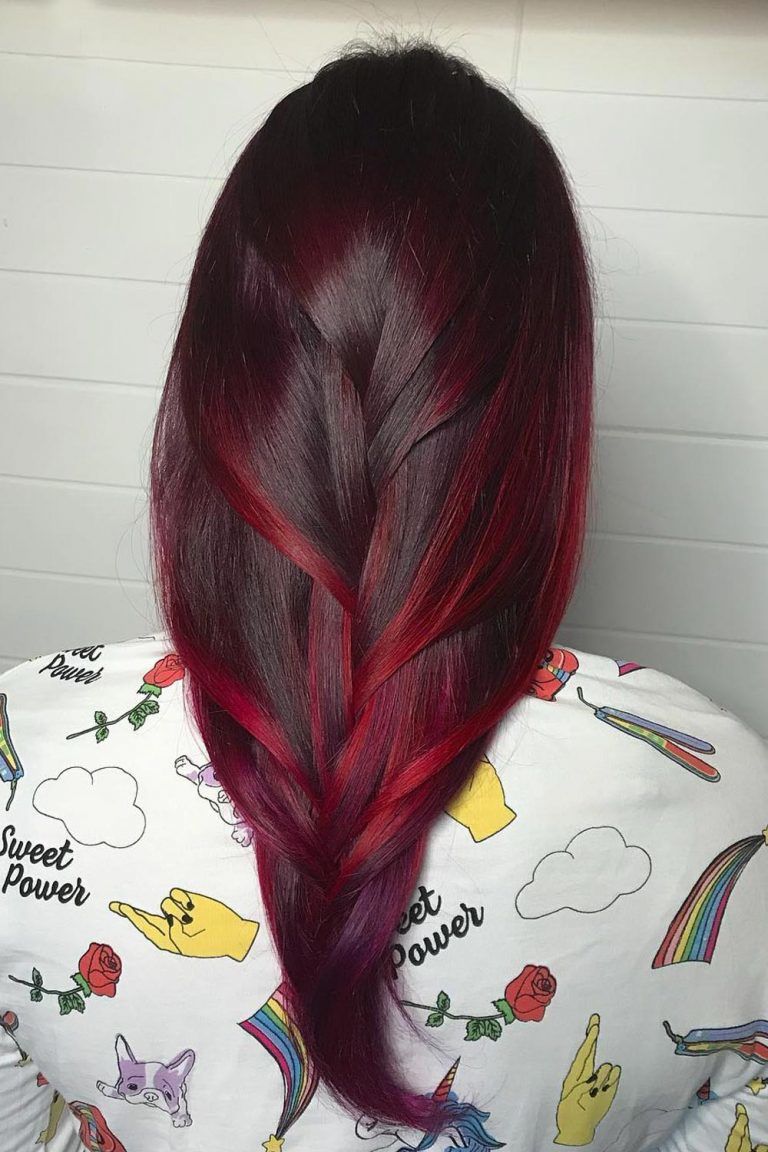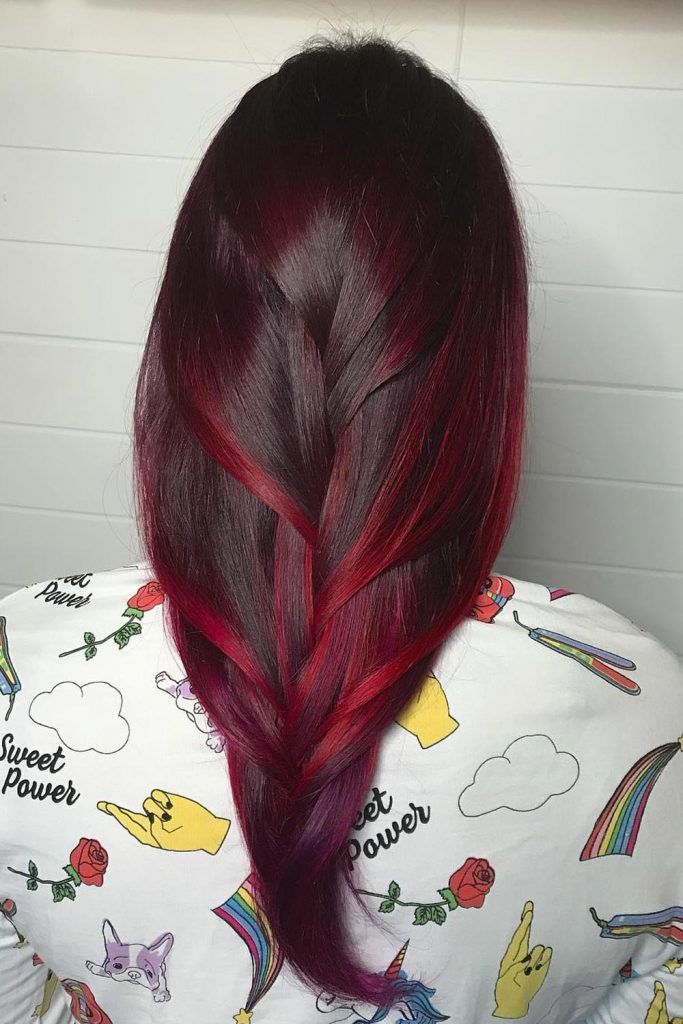 Credit photo: instagram.com/raznoglazaya_hair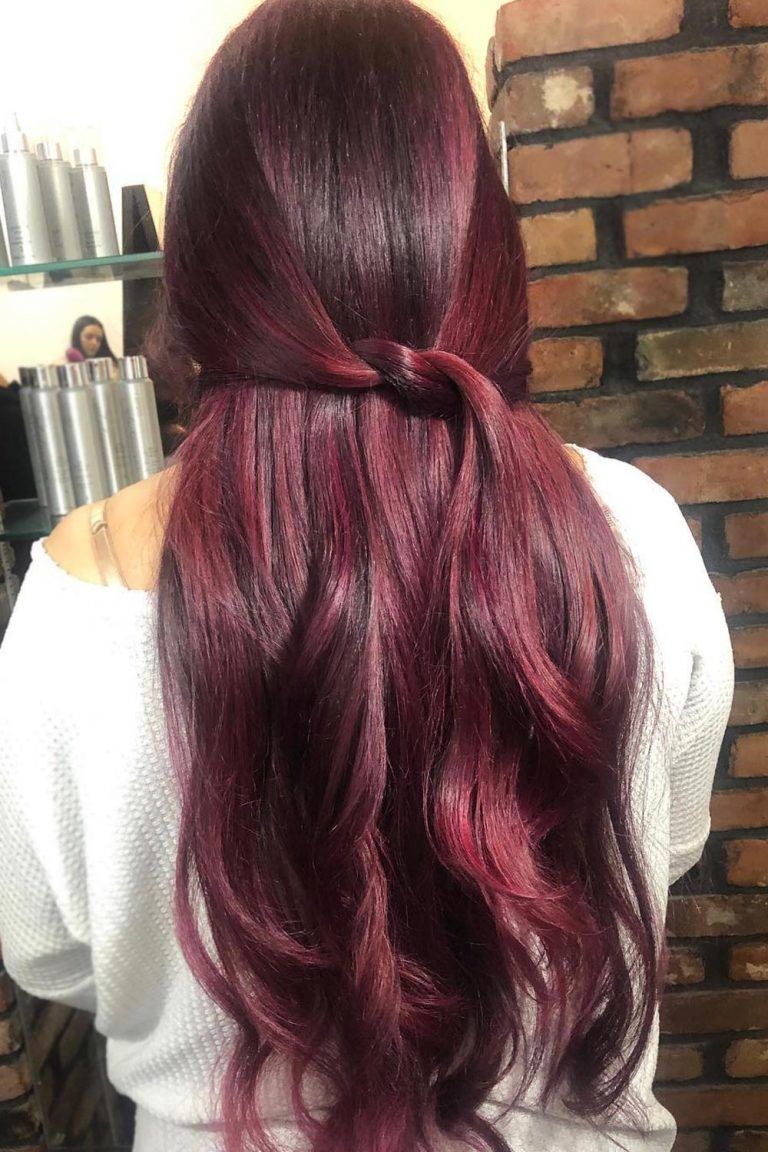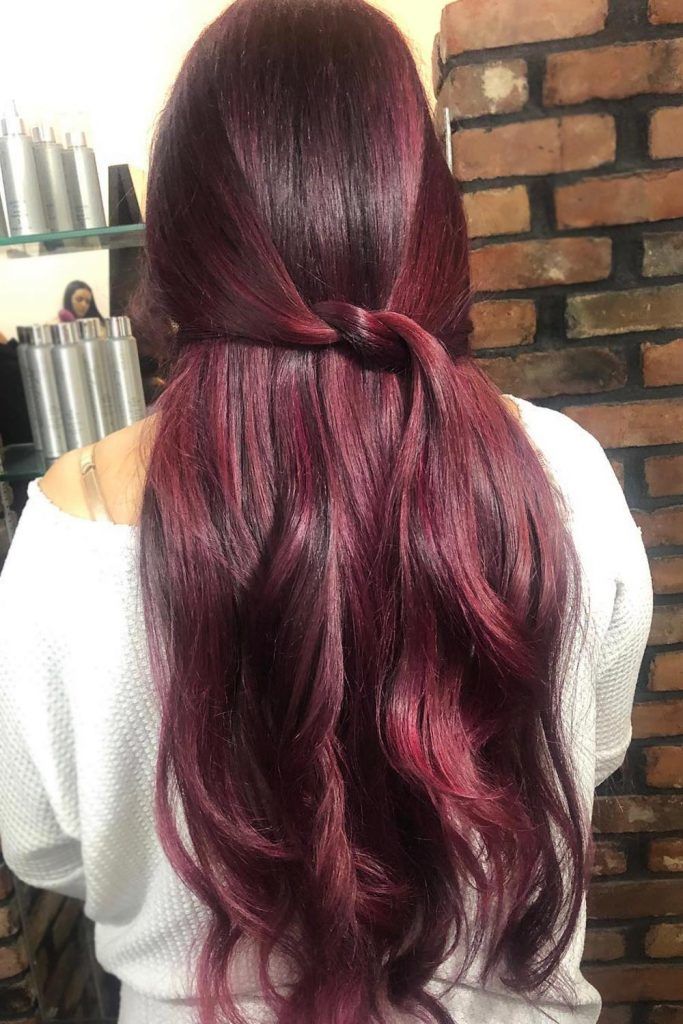 Credit photo: instagram.com/off7thsalon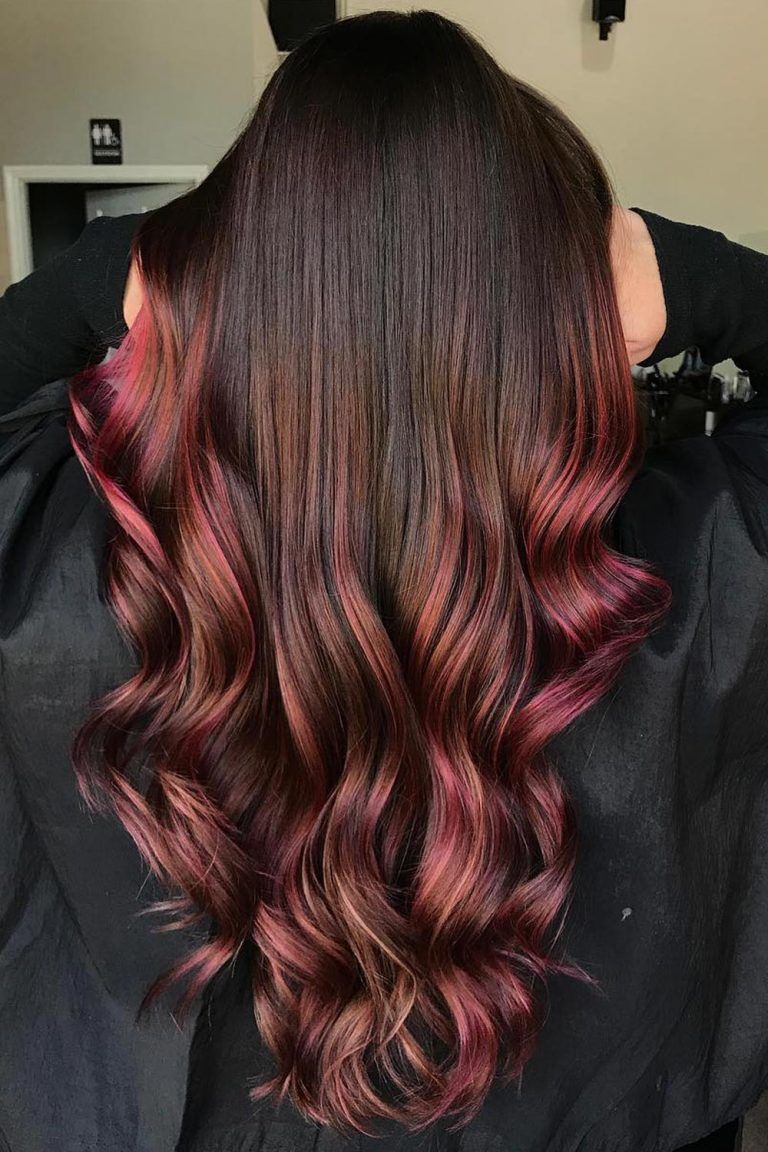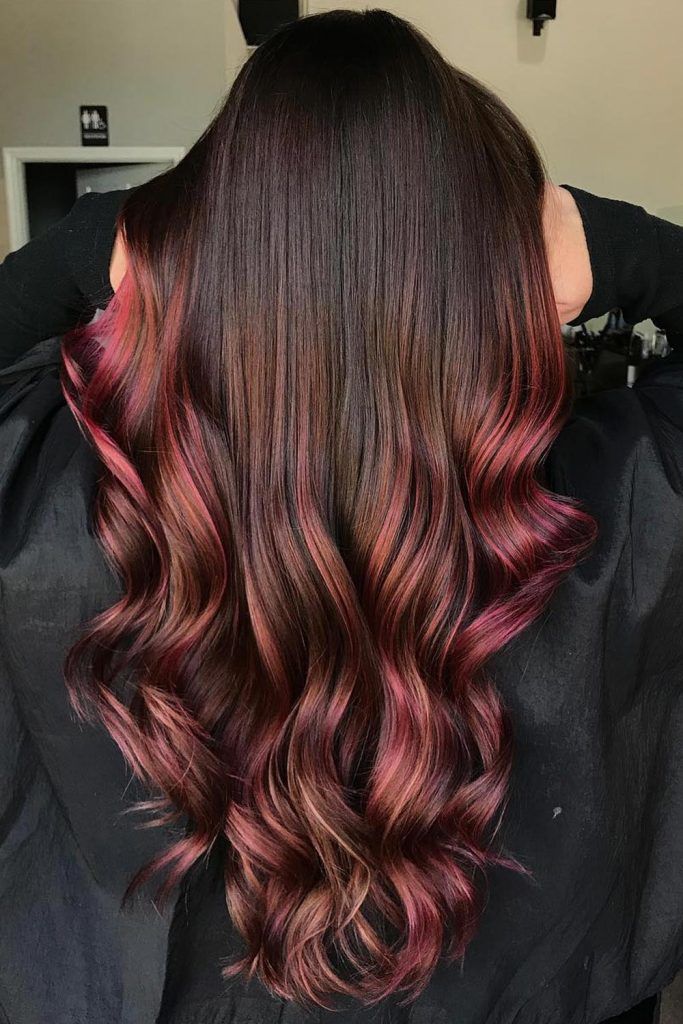 Credit photo: instagram.com/off7thsalon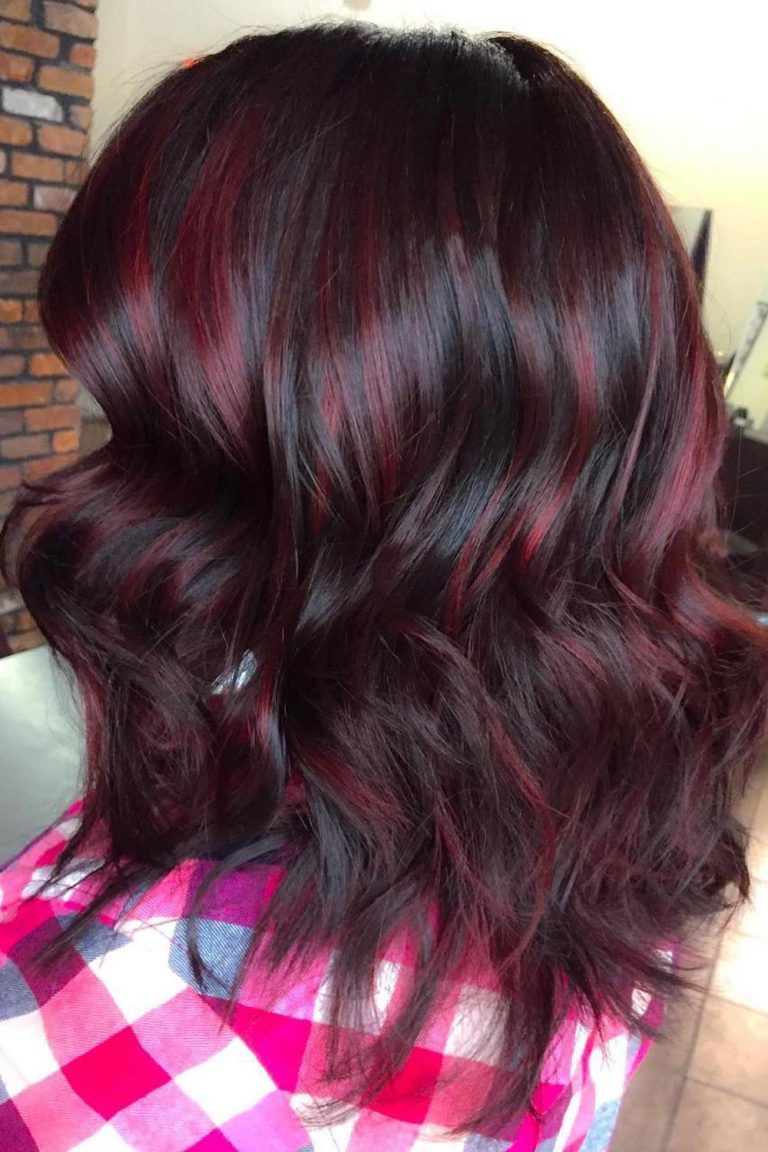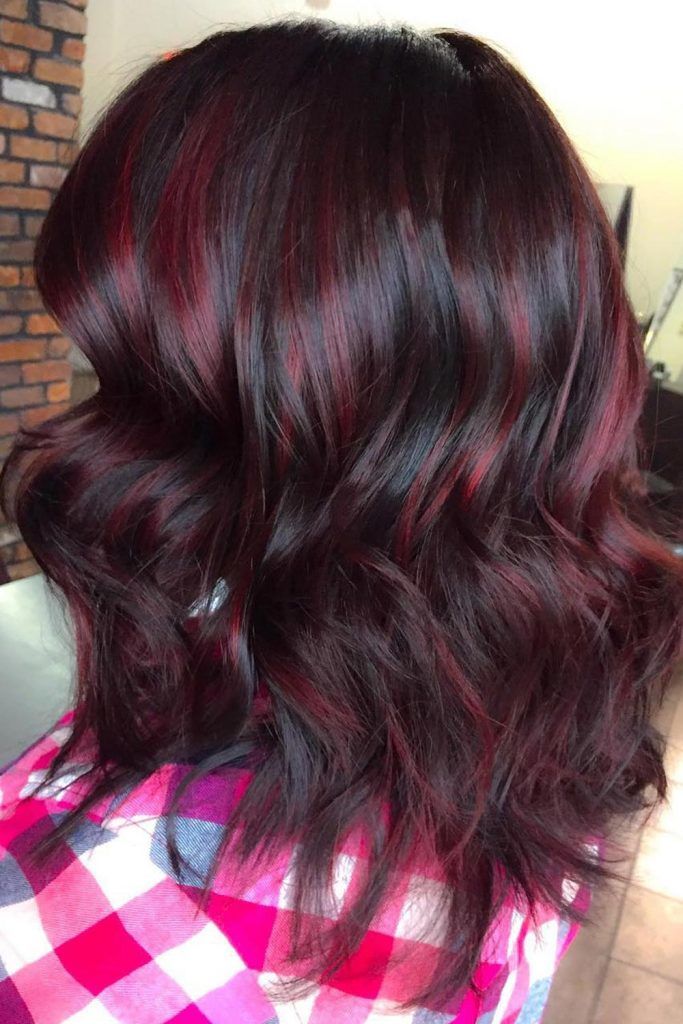 Credit photo: instagram.com/off7thsalon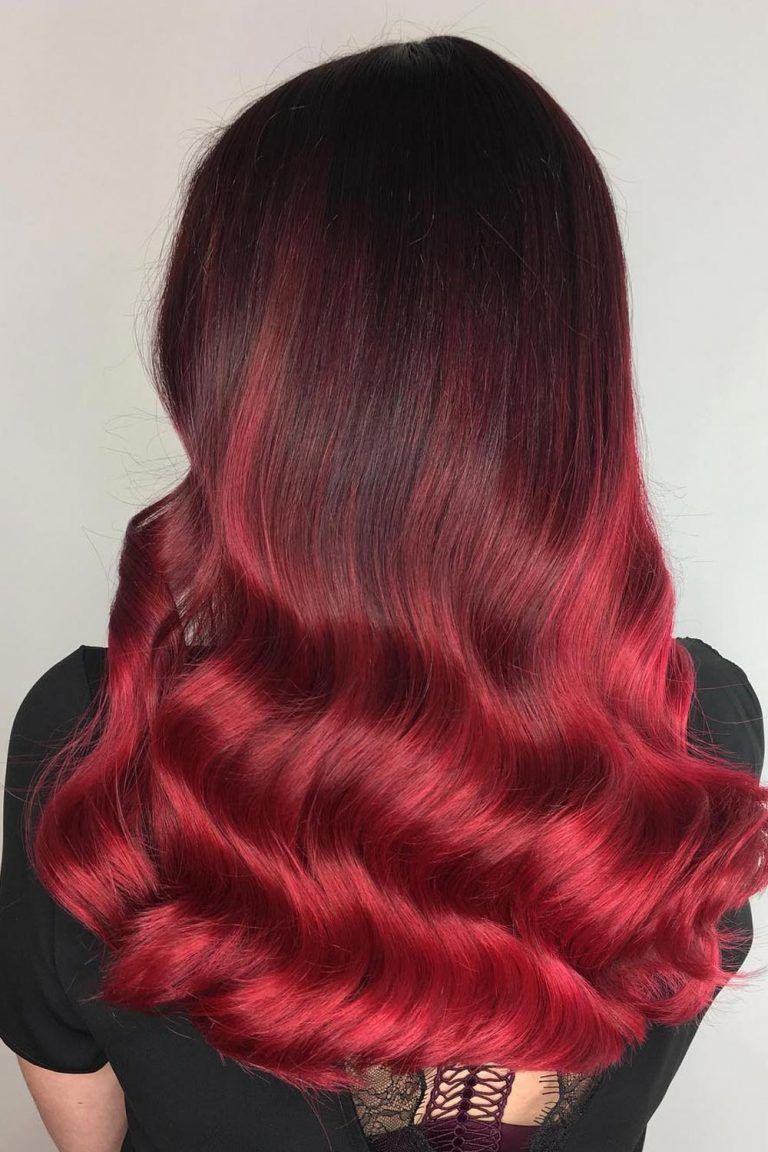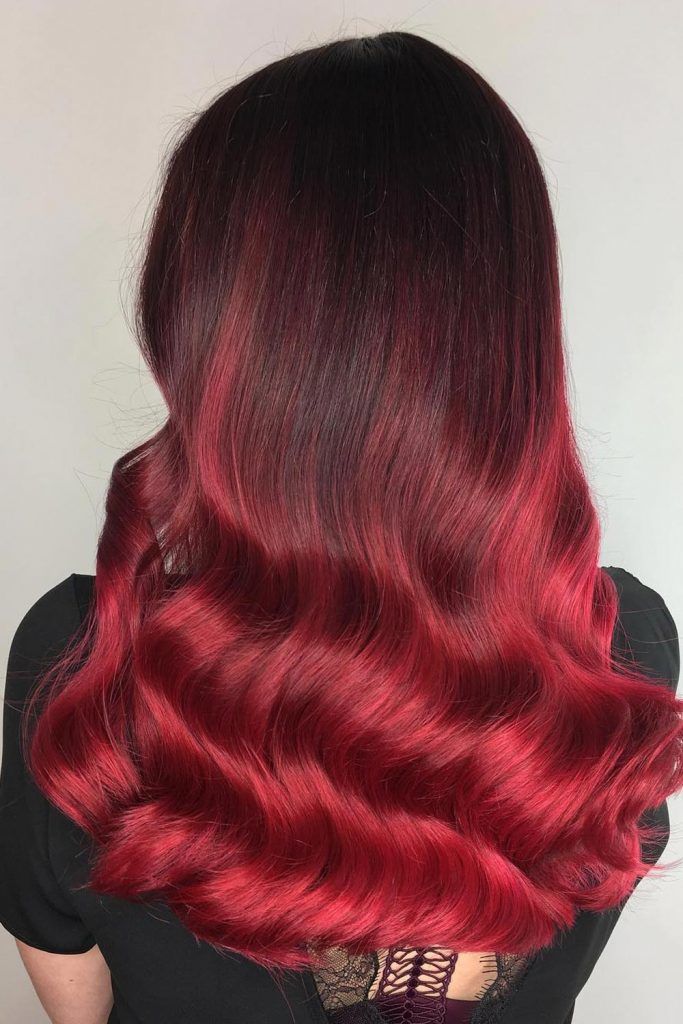 Credit photo: instagram.com/elissawolfe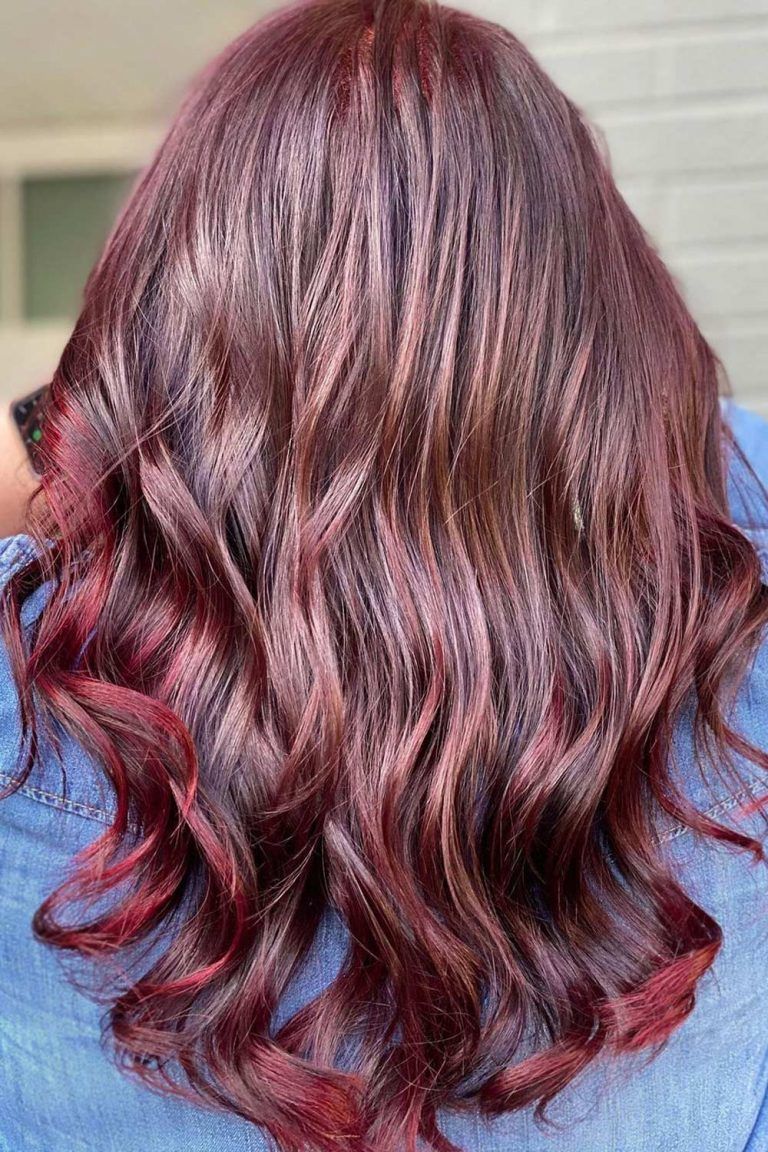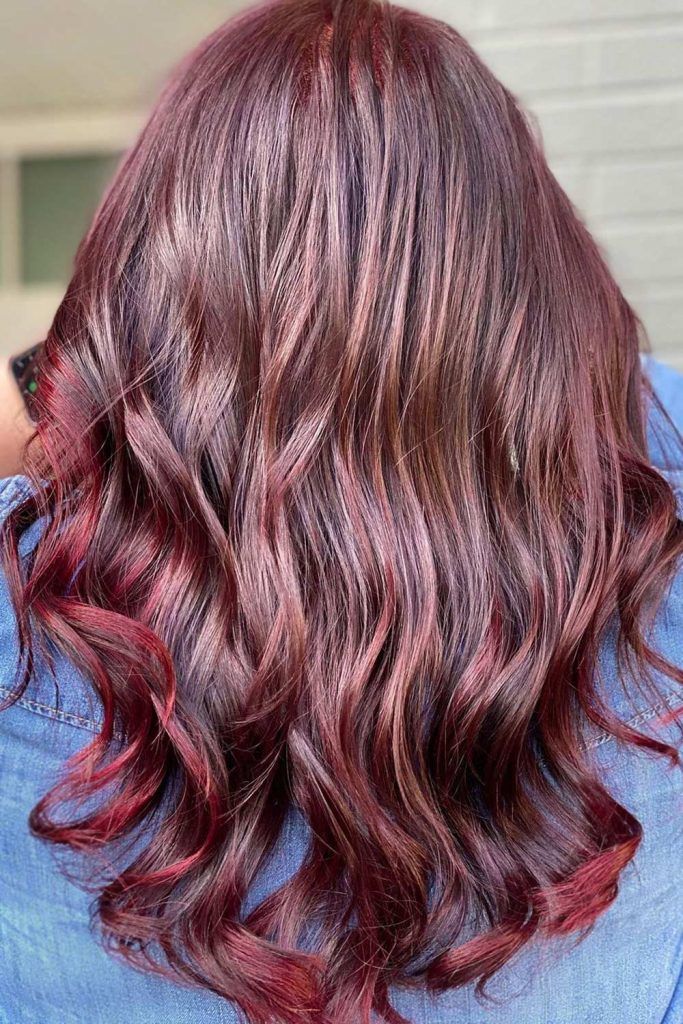 Credit photo: instagram.com/alyssawiener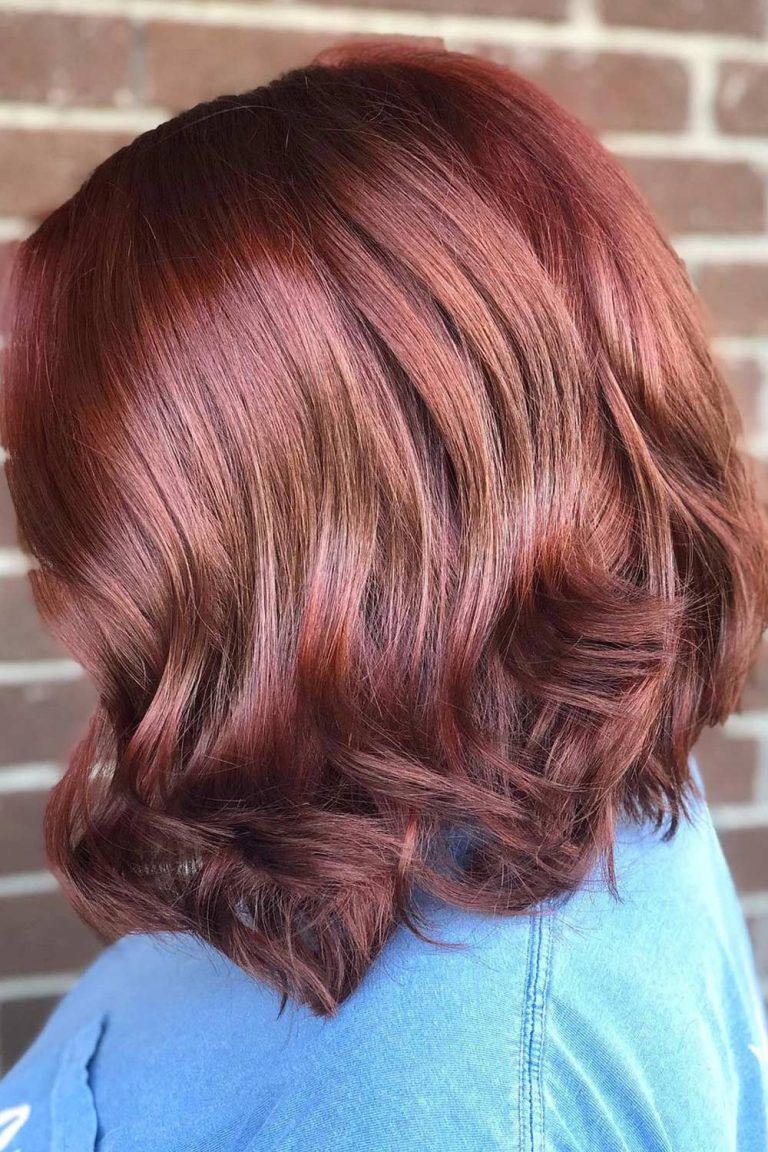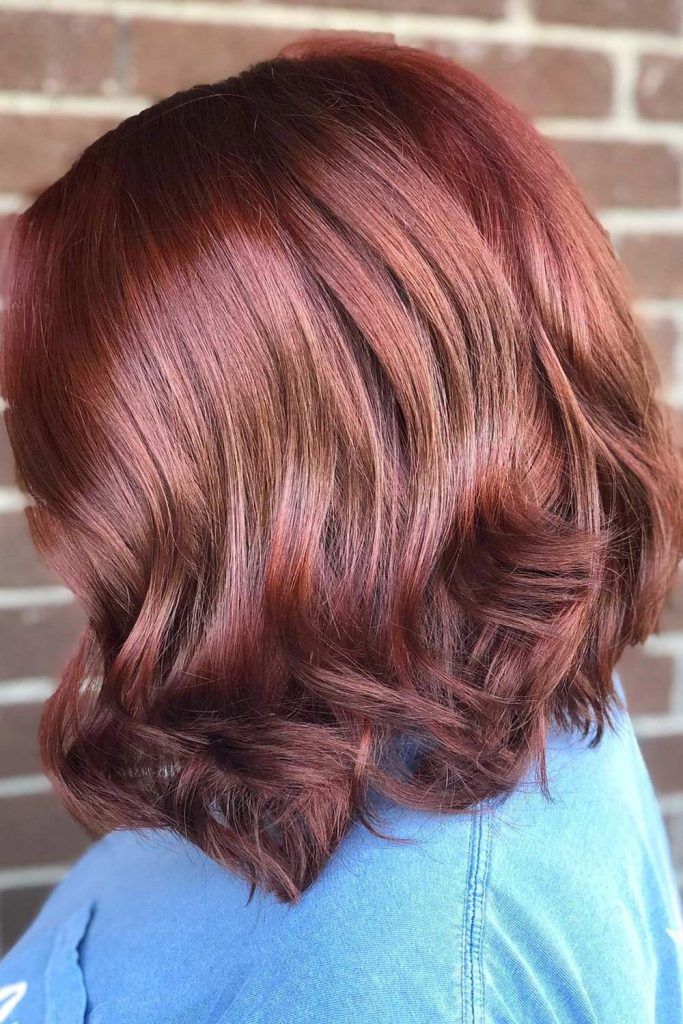 Credit photo: instagram.com/alyssawiener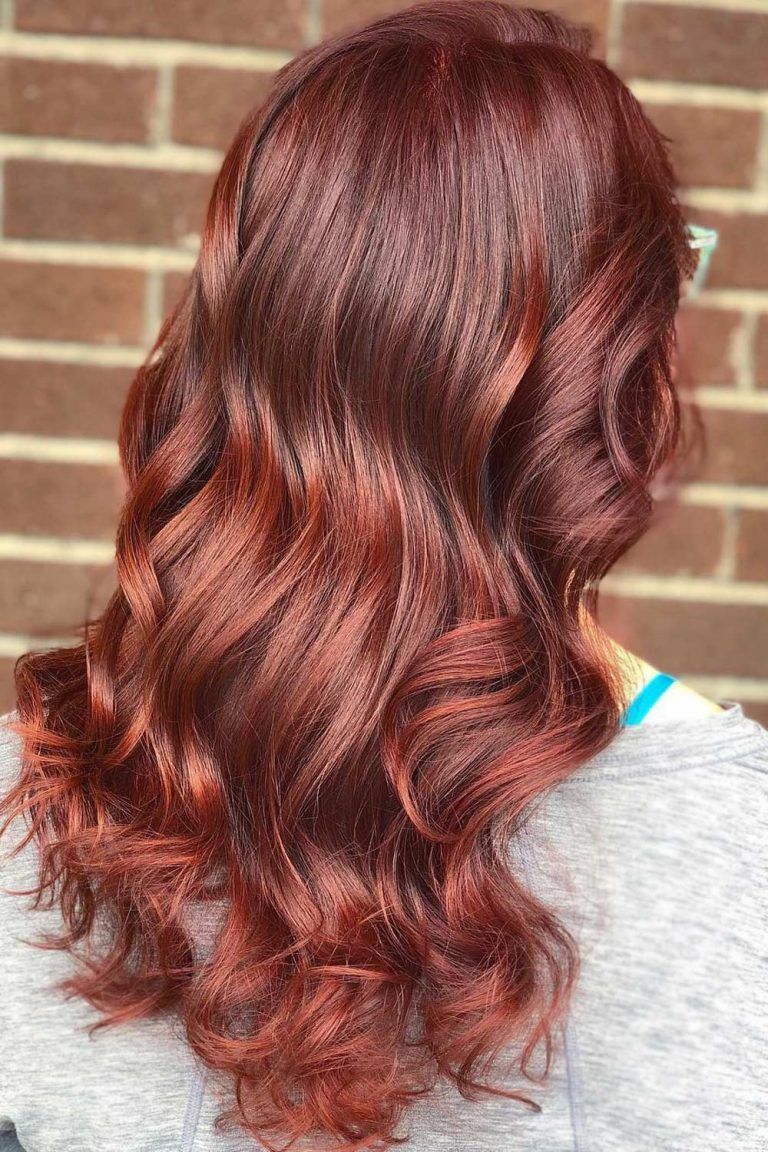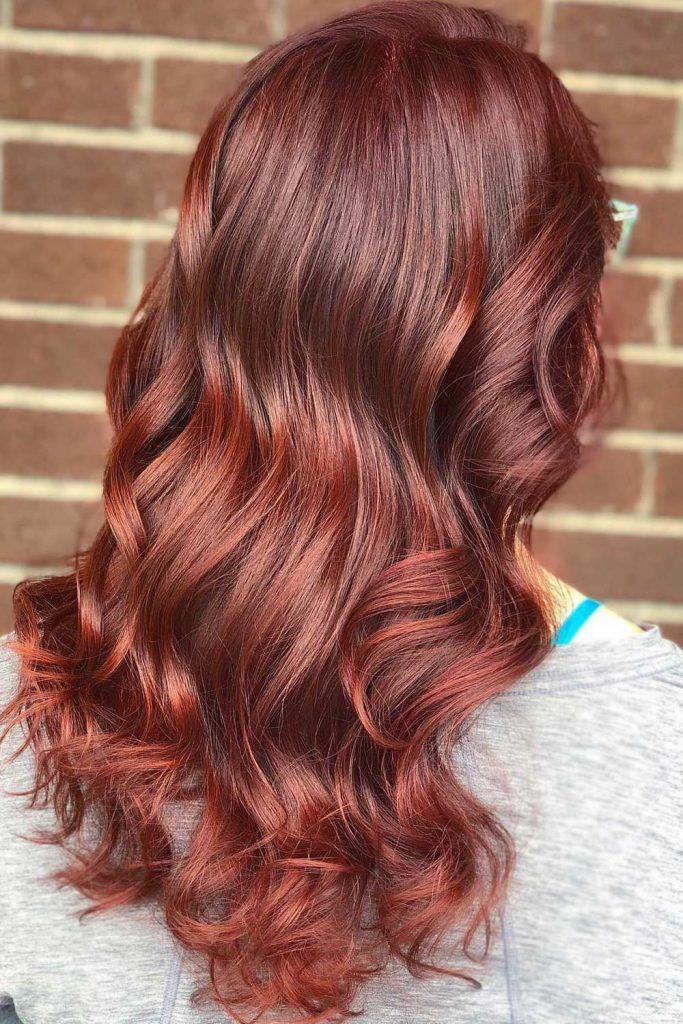 Credit photo: instagram.com/alyssawiener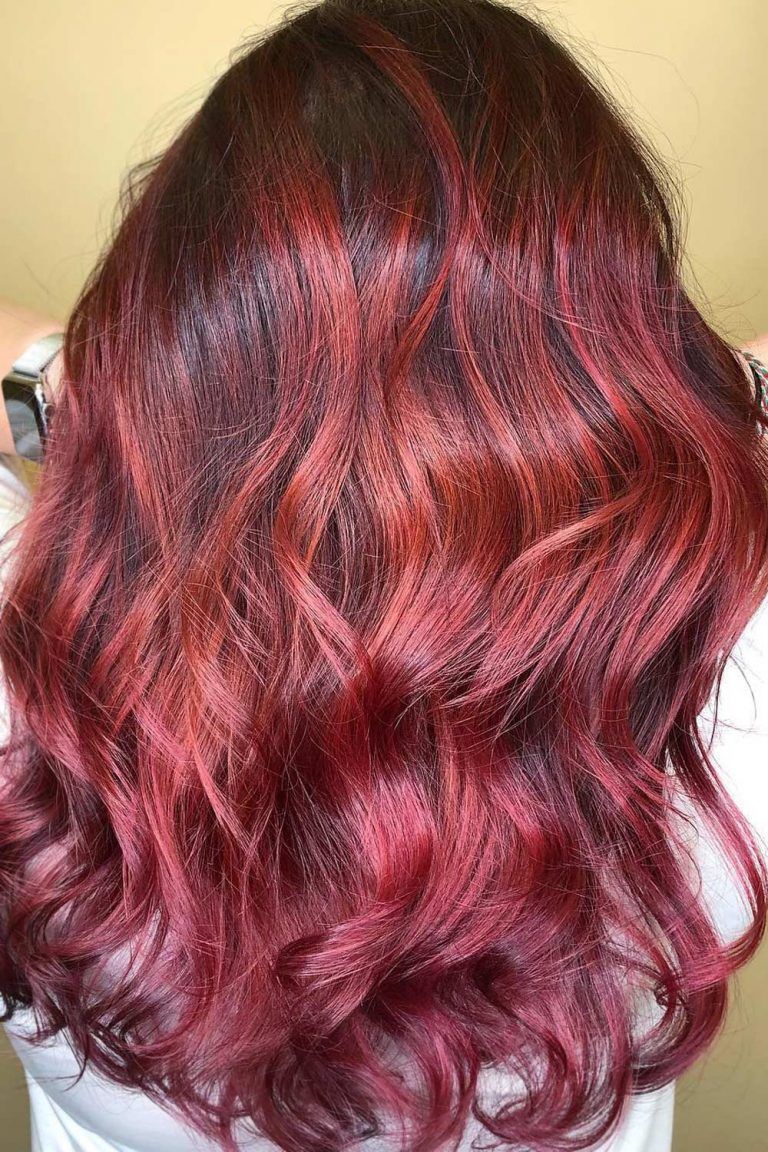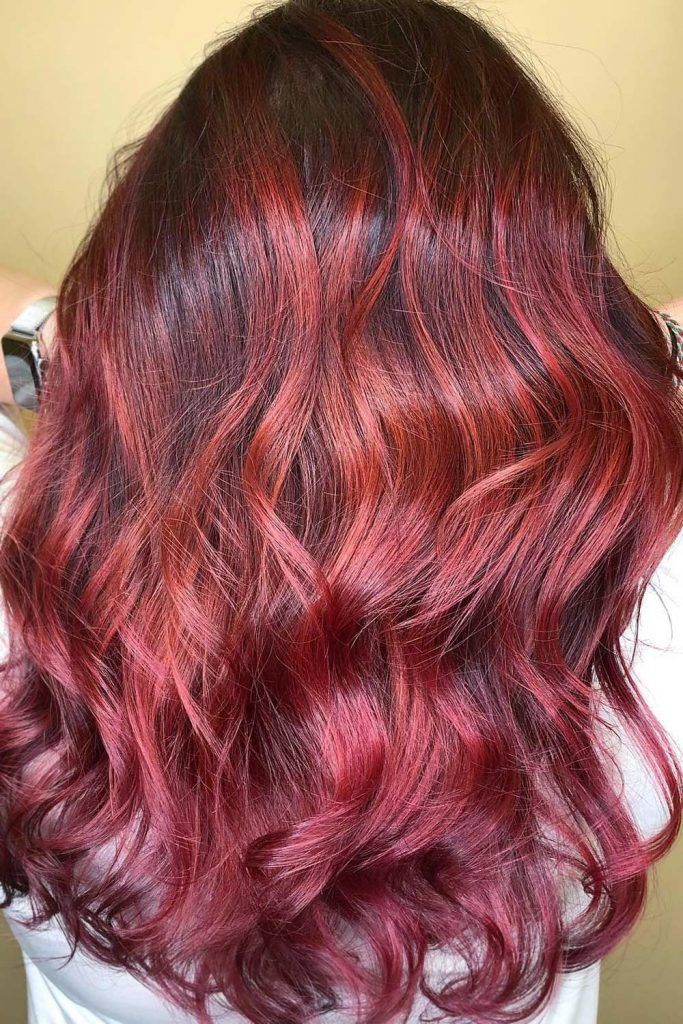 Credit photo: instagram.com/alyssawiener
What is the Best Chocolate Cherry Hair Care Routine?
If you think that only chocolate lilac hair requires a peculiar haircare routine, you are slightly mistaken. You need to consider adopting a fresh approach when it comes to chocolate cherry black cherry hair color. We will share with you a list of practical tips that your locks look fabulous until your next visit to the salon.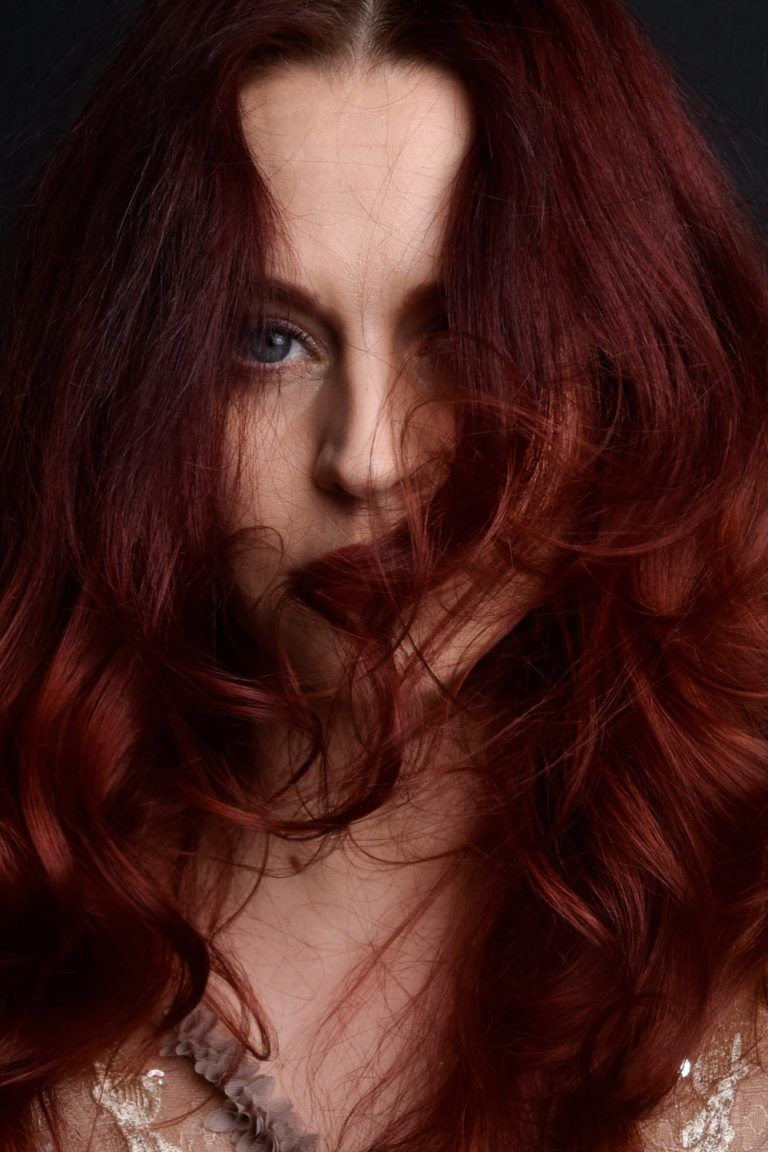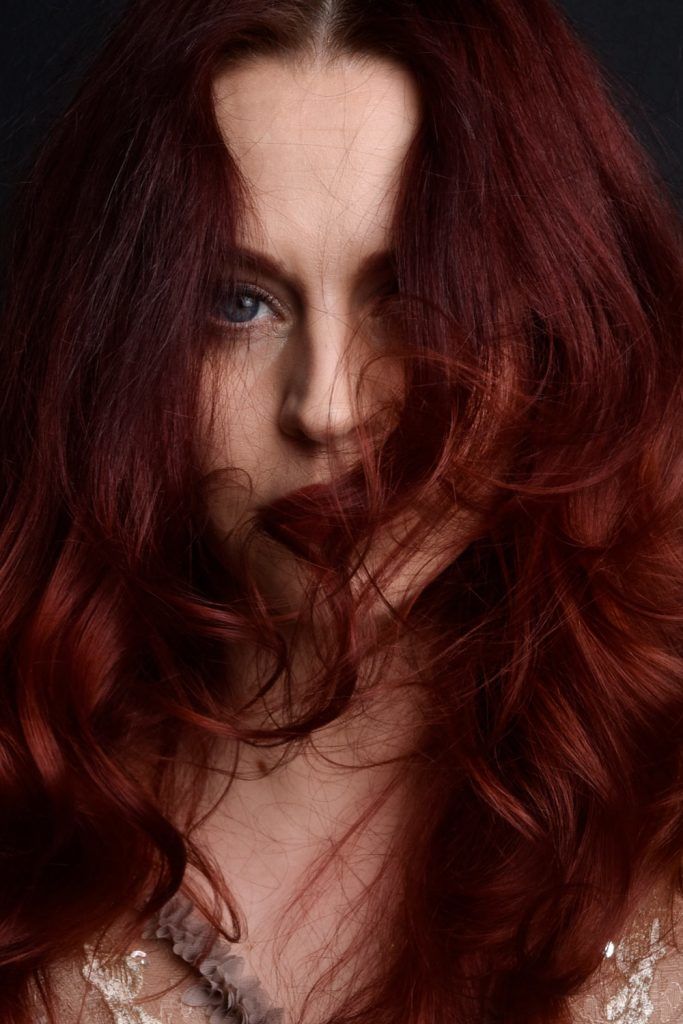 Credit photo: Shutterstock
Color-Treated Hair Care
You may have a favorite shampoo and conditioner set that you have been using for a while. However, the moment you dye your tresses a vibrant color, you will have to ensure that your hair remains undamaged and the shade keeps its vibrant touch as long as possible. That is why investing in a set of color-treatment systems would be a wise step to take.
Introduce the Mask into the Routine
While it has been enough to use the shampoo-conditioner combo before, after you have your fav chocolate cherry hue applied, the mask is a must. The nourishment that a well-chosen mask offers will help you strengthen the stands and polish the overall healthy vibe.
Cut on Heat-Styling
It is known that frequent heat-styling has a negative toll on the strands. However, once your tresses are color-treated, you need to significantly cut the heat styling routines. One of the main reasons would be to save your hair from unnecessary damage, but chocolate cherry mahogany hair color fading should not be left out. Even when you heat style your mane, make sure that you apply heat-protective spray at all times.
FAQ
Is cherry red natural hair color?
When you get obsessed with cherry chocolate hair color, you may start to wonder if there is a natural equivalent of the hue. While in some cases, you can come across dark chocolate cherry hair color that is natural, it is extremely rare and not half as vibrant as a dyed shade would be.
Is chocolate brown cherry hair cool or warm?
Whether it is a black cherry plum hair color or a cherry black hair color, either tint would have a warm undertone to it. Due to the warms that chocolate cherry color bears, it grants your mane depth, texture, and dimension.
Chocolate cherry hair color is a fresh trend to take advantage of. If you have a warm skin undertone and are willing to experiment with a bold and expressive red hue, then chocolate cherry is one way to go. The list of options to give a try is close to being unlimited. Take your best pick!
REFERENCES: