Chocolate brown hair looks very beautiful and 'tasty' as it reminds of the sweet flavour of chocolate, and who doesn't love chocolate? Besides, this hair color is compatible with every skin type, and, thus, will suit every lady.
If you have natural brown hair, you could experiment with such a hair color and achieve the effect of either dark chocolate, milk chocolate or spicy chocolate color.
Soft and Shiny Brown Hair Color
Source: ana.rinsesalon via Instagram
Make your natural brown hair look shinier by using a special shampoo and hair conditioner. Also, you could slightly wave it to have a more casual look.
Deep Chocolate Color
Source: neveartofhair via Instagram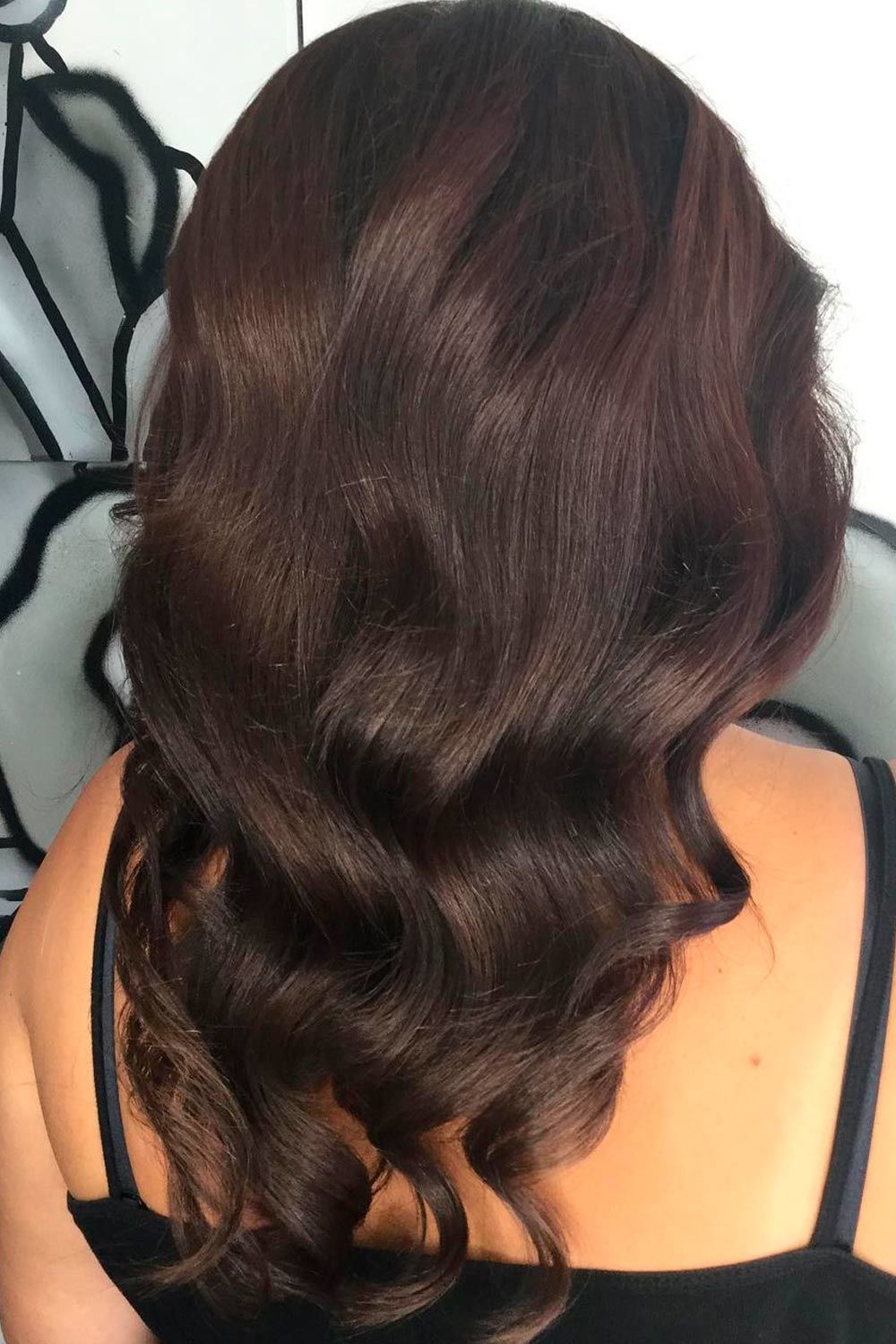 Deep chocolate color looks very natural and mysterious. If your hair is long, this color will highlight all the beauty of your hair that will look amazing no matter where you are heading to.
Dark Chocolate Hair Color with Copper Hues
Source: hairby.ashleypac via Instagram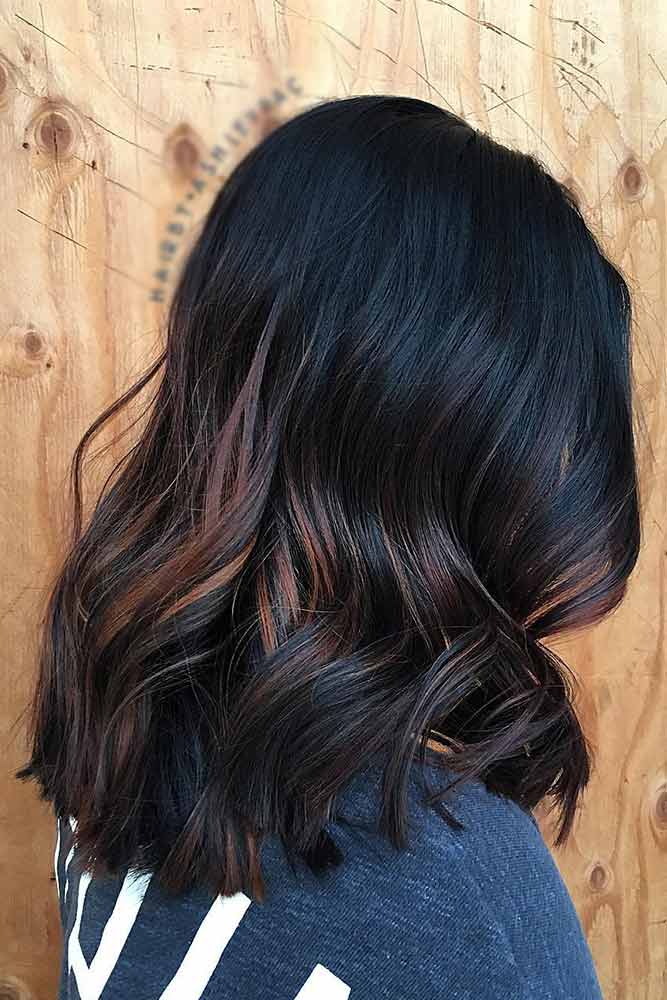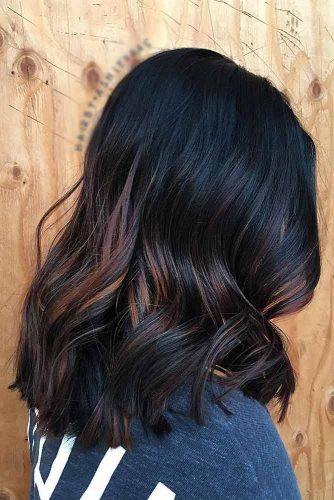 Do you love dark chocolate? If yes, you could make your hair mimic that beautiful dark chocolate color. To avoid having a gloomy look, you could add some highlights with the copper color.
Brown Wavy Hairstyle with Blonde Highlights
Source: hairby.ashleypac via Instagram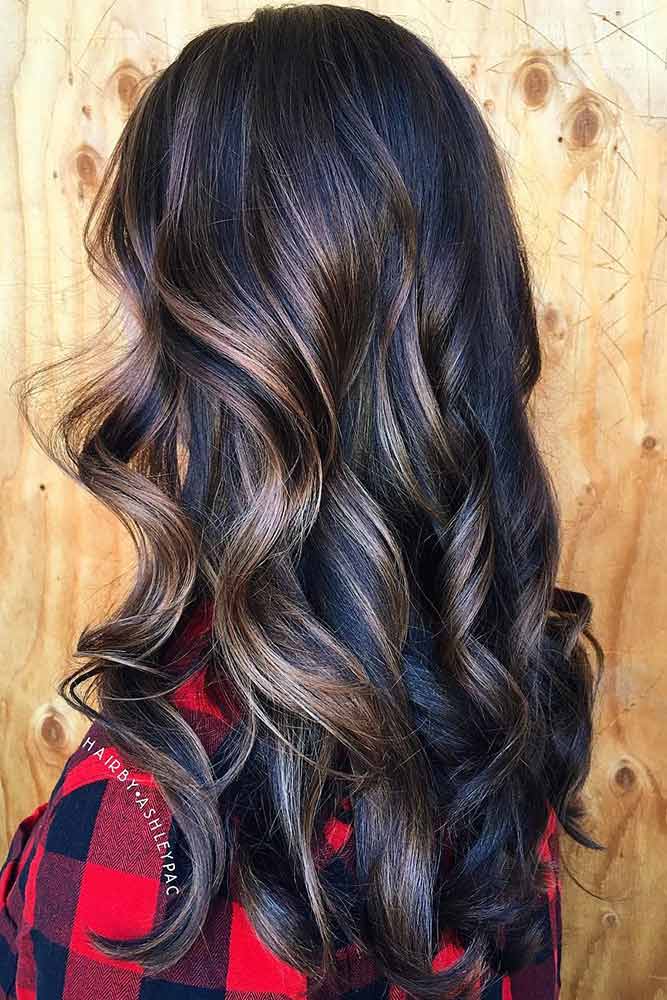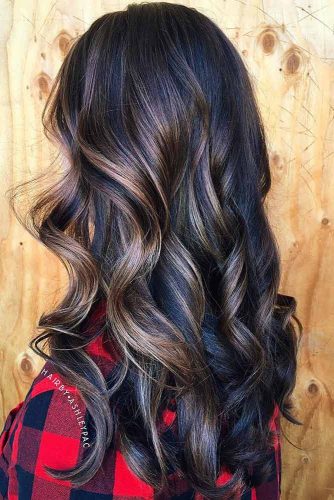 Blonde highlights will look especially beautiful on wavy hair. You could also add some reddish highlights if you are more of an experimental type!
Short Chopped Bob
Source: hairbybrittanyy via Instagram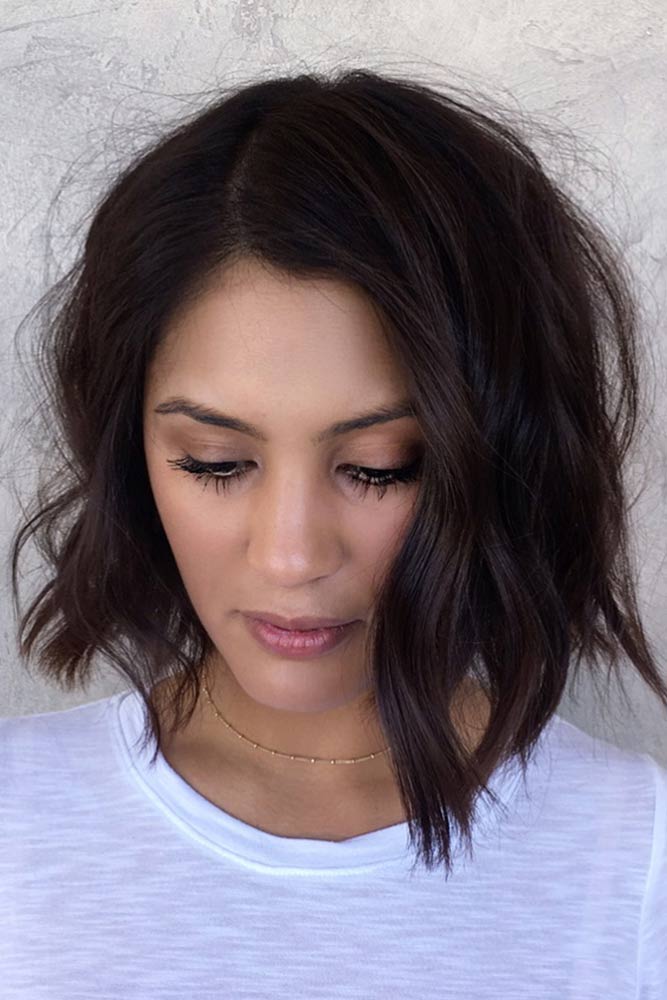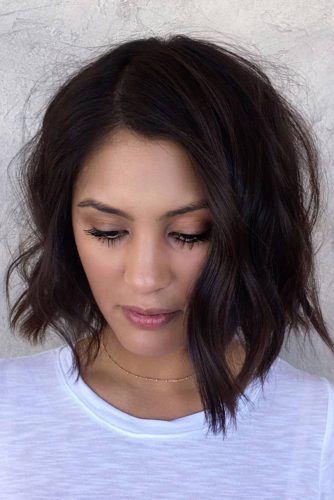 If you have chocolate brown hair, get experimental with the haircut. If you are tired of long hair and aren't sure about getting a very short haircut, short chopped bob is a perfect alternative.
Dark Ombre on Brunette Hair
Source: hairbybrittanyy via Instagram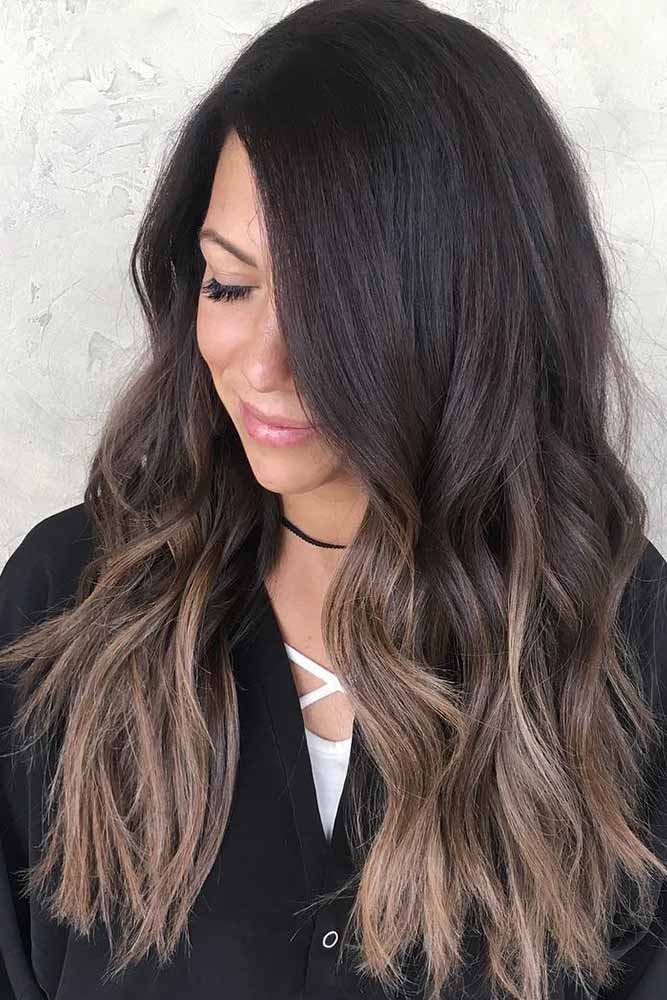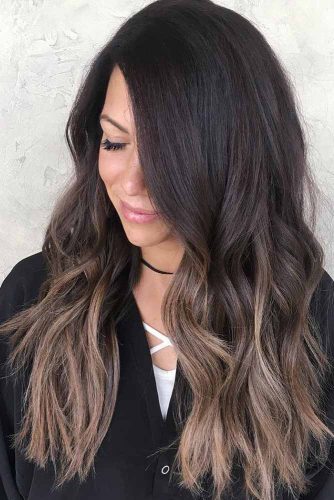 Make your brunette hair look more interesting and mysterious by adding dark ombre. Such hairstyle will highlight your facial features. It can be worn with various clothing styles and will always look fashionable.
Beautiful Caramel Highlights on Brown Hair
Source: espostyles via Instagram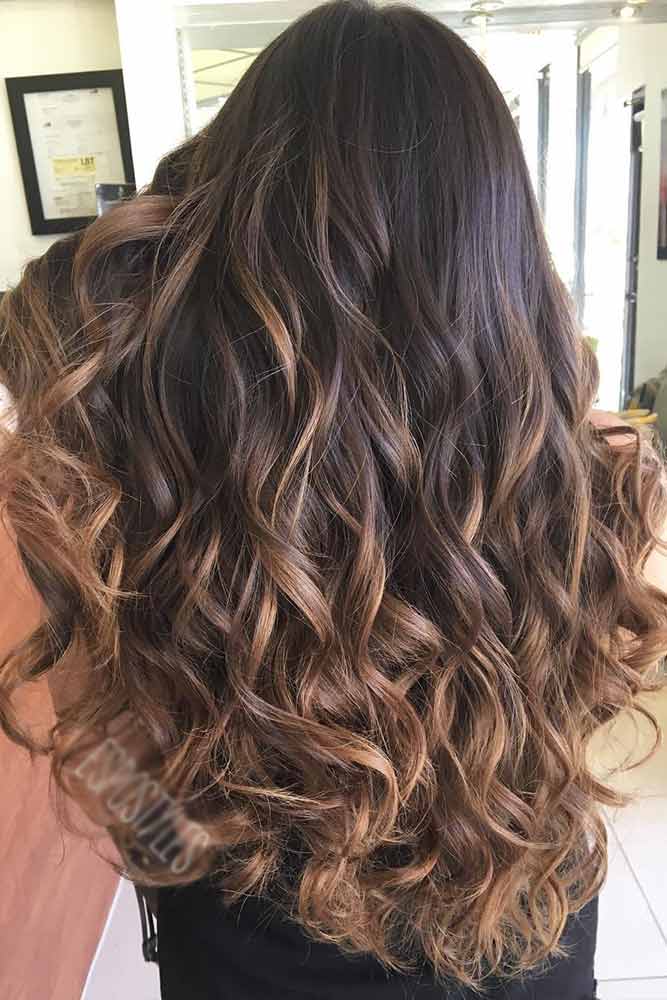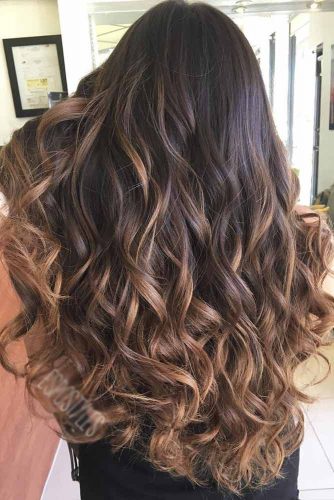 Do you like chocolate with caramel? If so, you could make beautiful caramel highlights on brown hair that will look even tastier than the chocolate with caramel. This look is good for women who are bold, independent yet feminine at the same time.
Solid Chocolate Color and Blunt Cut
Source: espostyles via Instagram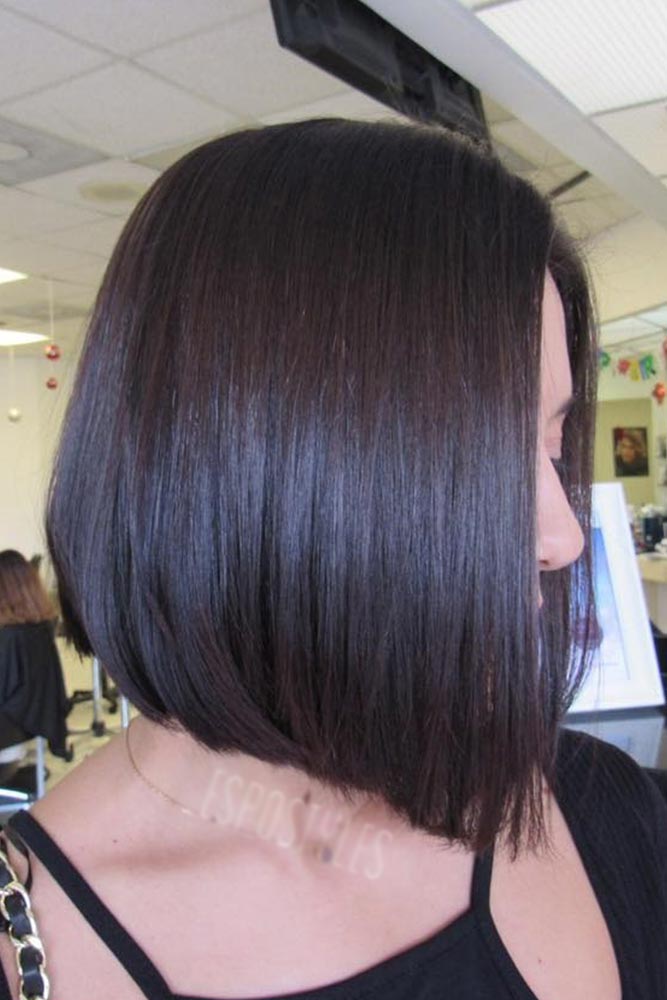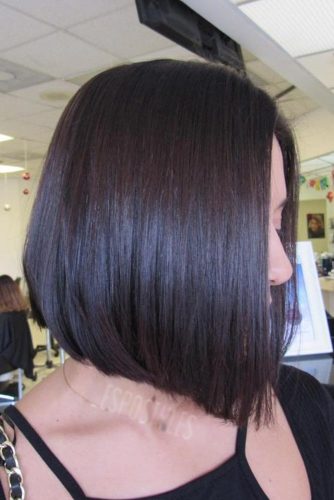 If you are more in favor of a classical style, go for solid chocolate color and a straight haircut. It will look beautiful no matter whether you have short or long hair. You could wear some shiny hair clips to create a more stunning look.
Chic Chocolate Hair Color
Source: joanntupponceinc via Instagram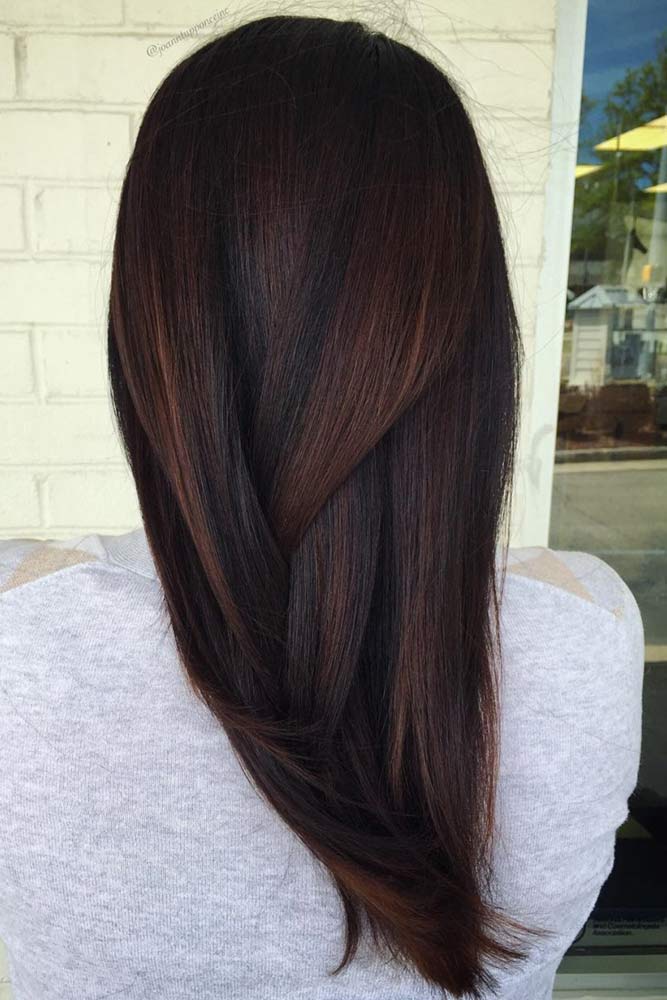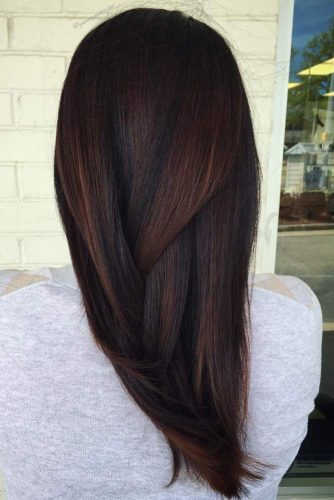 Add some spice to the chocolate hair color by having some slightly visible red highlights. It will look particularly good if you have long layered hair. Such hairstyle will look good on anyone and everywhere. You could either go to work or go out, and your hair will be irresistible!
Bronze Brunette Hair Color
Source: hairbynoora via Instagram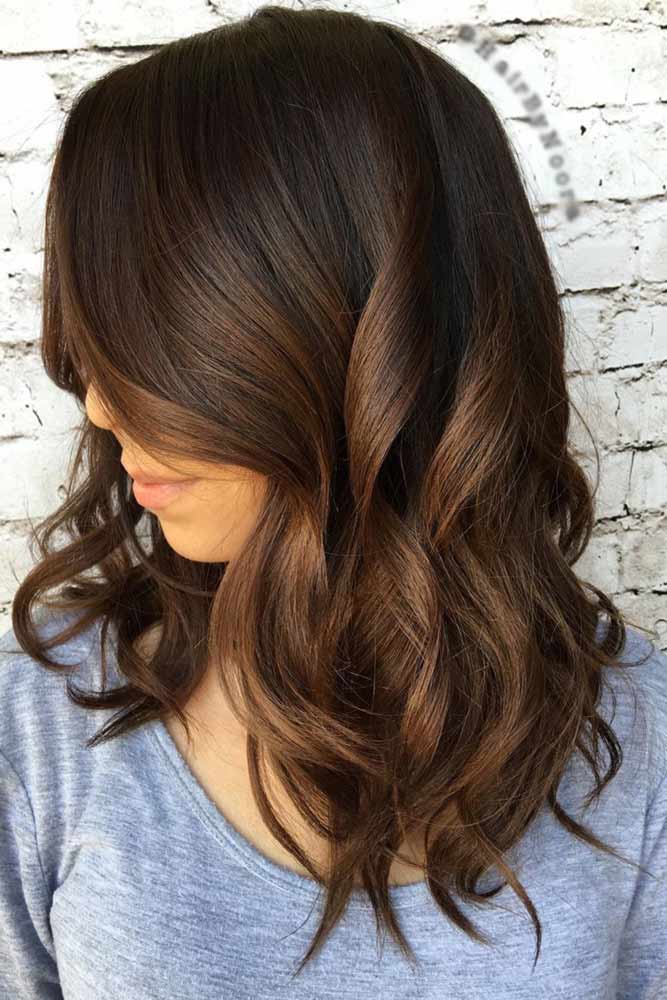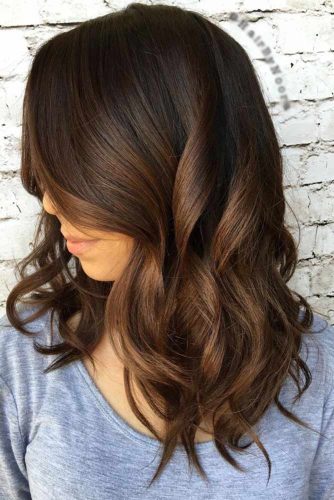 Brown hair color comes with an array of variations, one of which is bronze brunette color. It is suitable for women who have warm skin tone. Add some natural makeup, and you'll look great everywhere. People will definitely pay attention to your beautiful hair and your amazing personality.
FAQ: Chocolate Brown Hair
Is chocolate brown hair warm or cool?
Brown colors like dark chocolate, mushroom brown, chestnut or dark auburn will look great on you if you have warm undertones. By the way, you can brighten up your skin by combining these complementing tones.
Does chocolate brown hair dye have red in it?
Chocolate pigments are composed of gold and red pigments giving chocolate its distinctive bronzed tint. A double gold and red pigment, also known as a Mahogany pigment, adds depth and richness to your hair while also filling it with warmth, which results in a very lustrous hair color.
How do I make my hair glossy brown?
After shampooing, mix two tablespoons apple cider vinegar with a glass of water and massage the mixture through your hair. Then rinse well and apply conditioner hair ends only.