Whom does dark ombre hair suit? The opinions here may vary. But if you are searching for a contrasting look and you have dark natural hair – then you should totally try it out. If you have long hair, it will be the additional advantage, since it is a lot easier to experiment with.
Blonde Ombre for Brunettes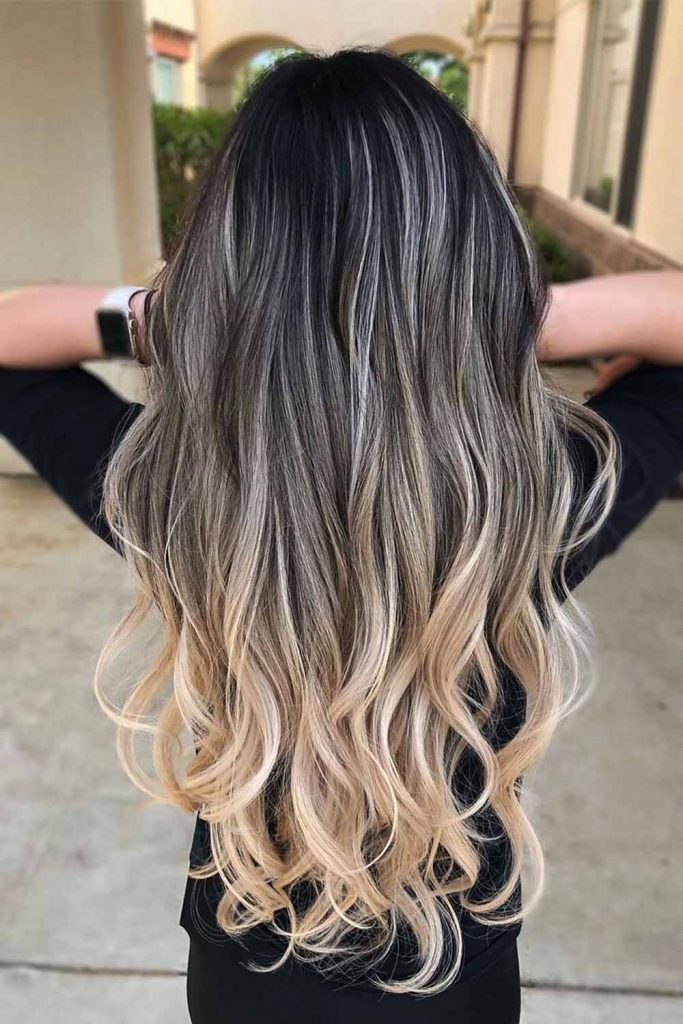 by @balayageombre
Pink ombre hair looks awesome on dark hair, but you have to bear in mind that it takes a lot of preparation to achieve such a result. Yet, the outcome will be worth all the efforts, turning heads and admired gasps are granted.
Dark Ombre Hair for Your Inspiration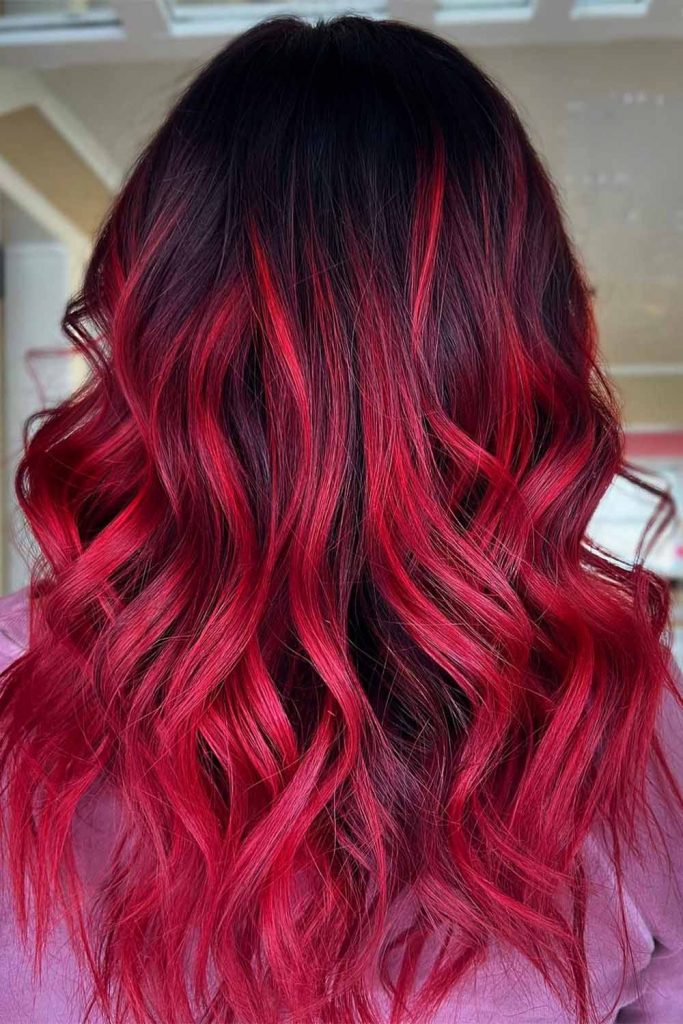 by @hairbybiancarose
Trendy ombre hair color knows no boundaries. Is seems that it only speeds up instead of slowing down. You can barely spot a celebrity with something different than an ombre hair color. With our ideas you will look no worse than any star on the red carpet.
Bright Color Ideas for Your Brunette Hair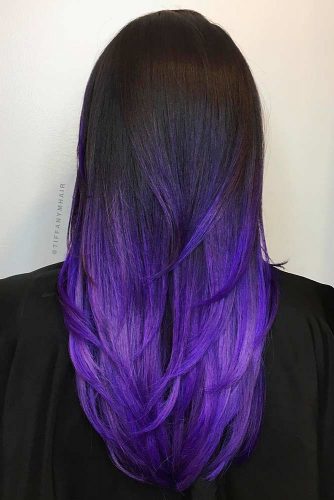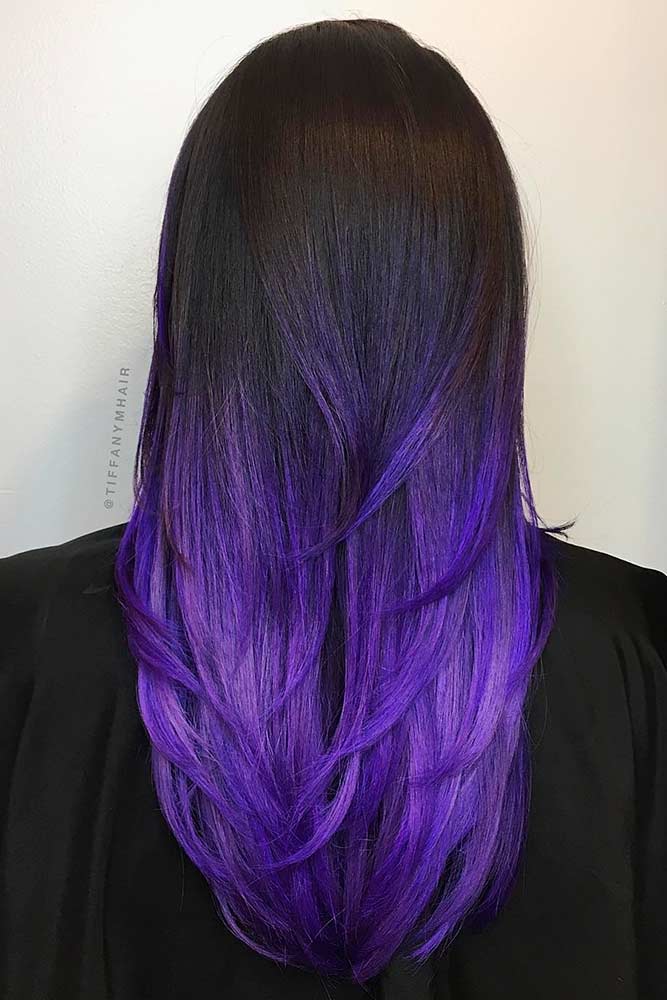 by @tiffanymhair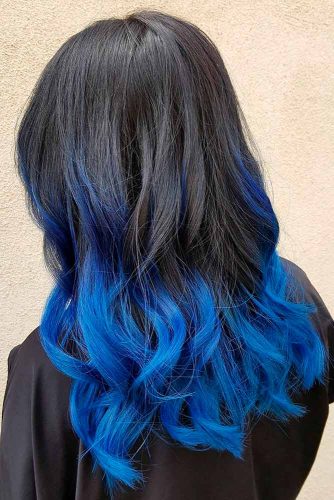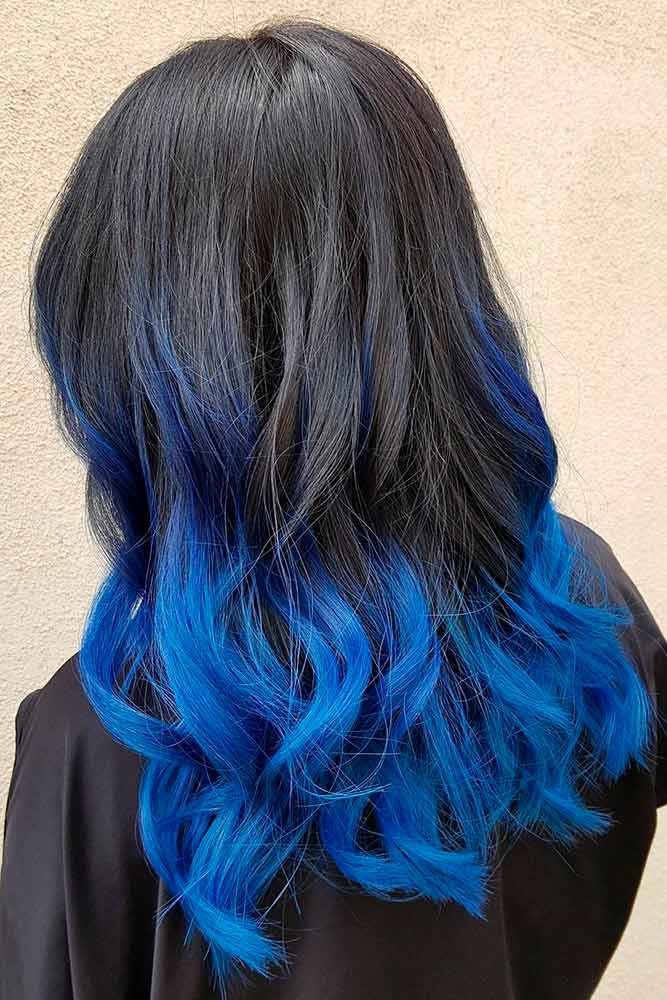 by @hairbysuzanne_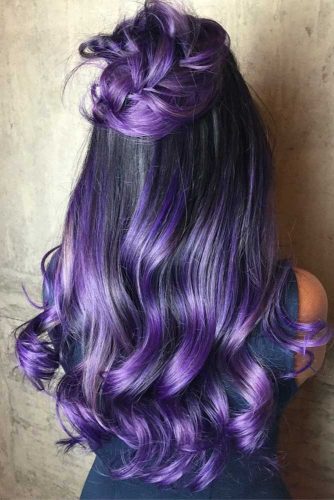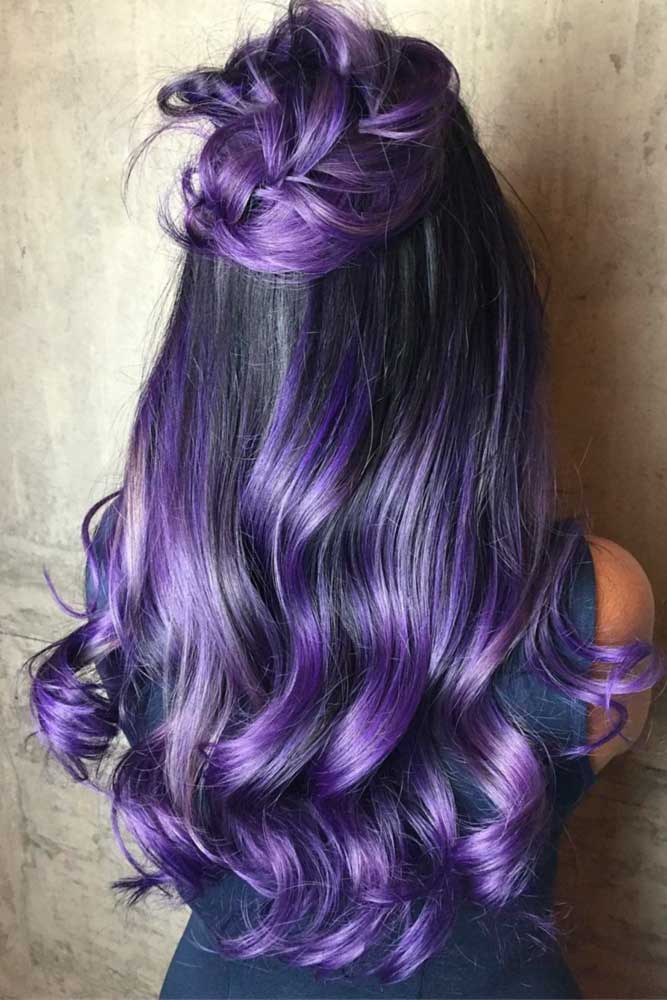 by @hairbysarmad
If you follow up the fashion world, you know that grey hair is really trendy. But going all silvery takes a lot of courage, right? There is a way out – dark hair with silver tips. You can pick whichever shade you like the most or even mix a few together.
Amazing Dark Ombre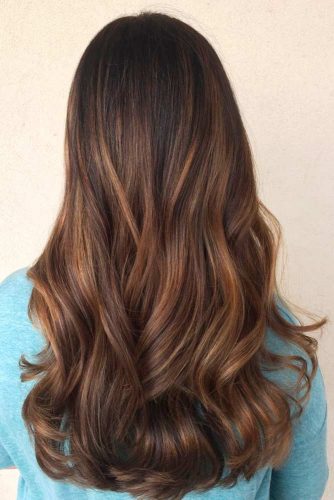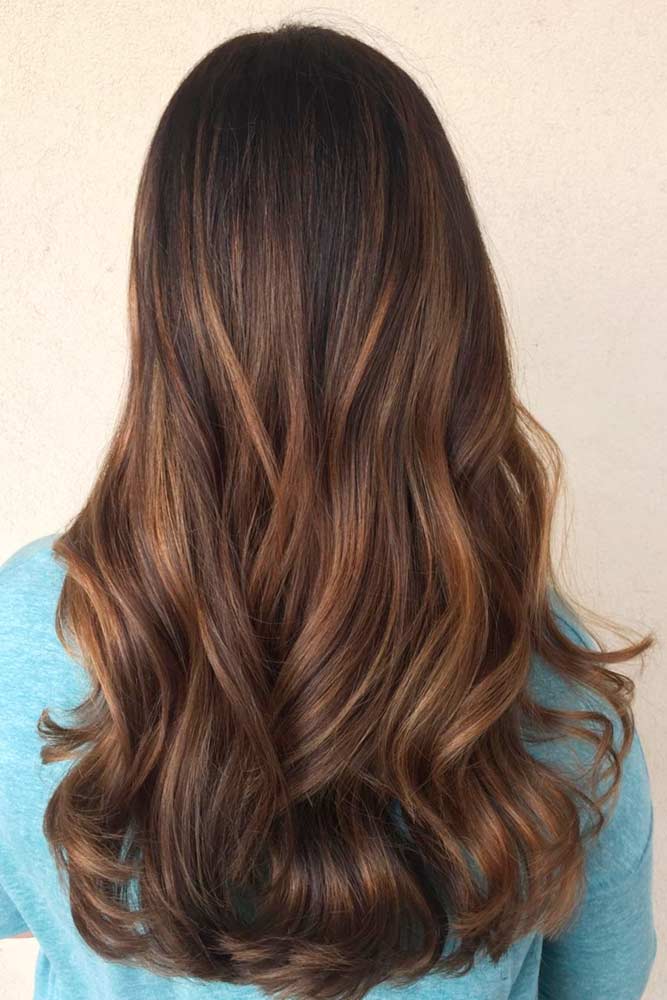 by @xmandyleex
What does black goes best with? Of course with red! You can not only add few bright red strands to your dark hair, you can go red ombre! Try it out to stand out from the crowd! If the idea of black ombre hair appeals to you, you can also go for other color solutions.
Popular Dark Ombre Hair Ideas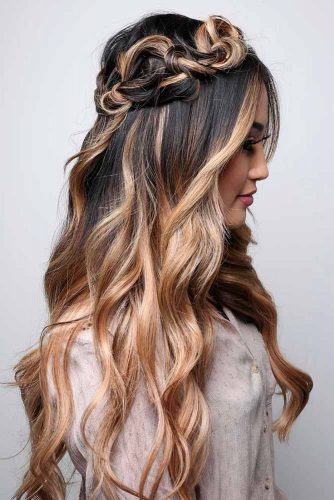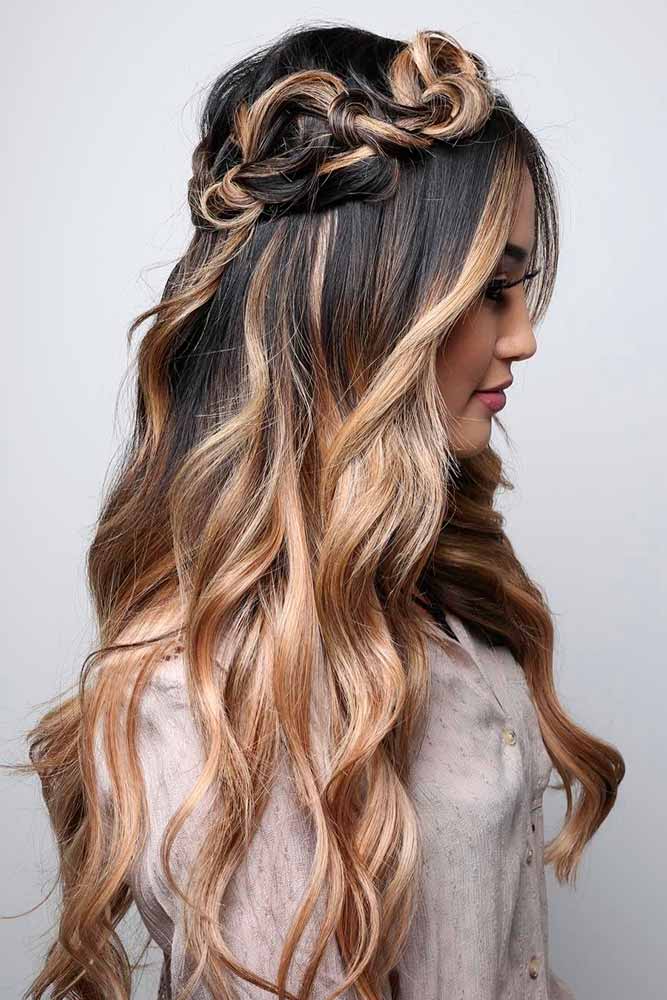 by @pravana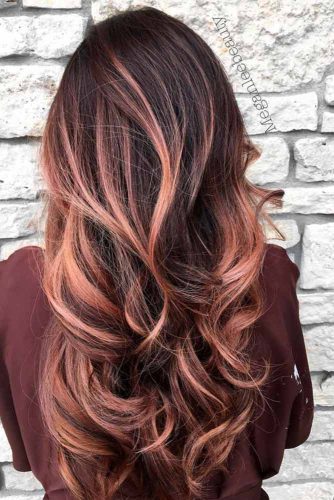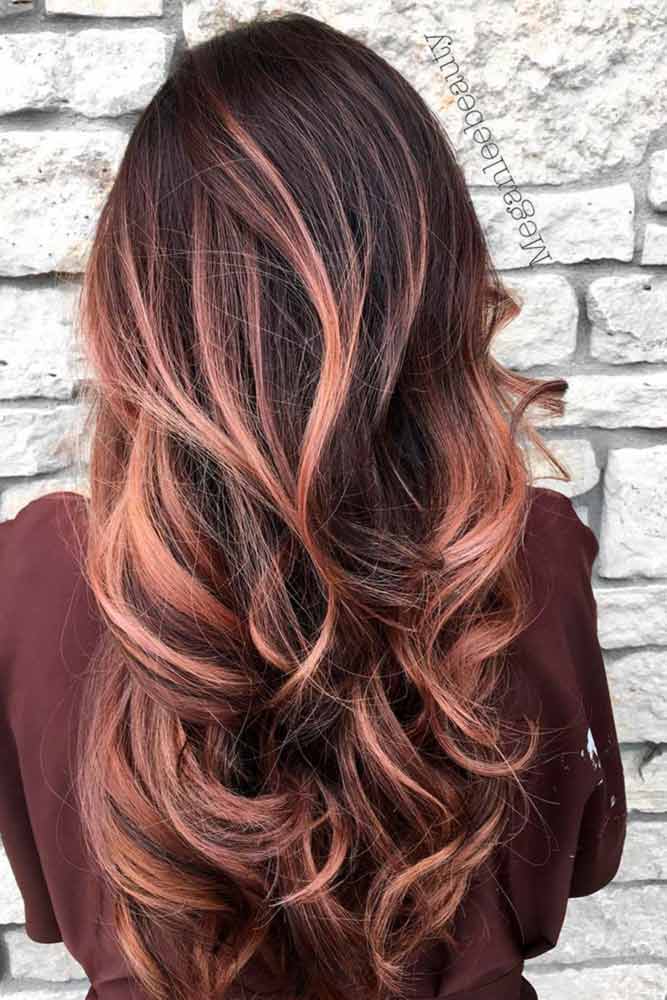 by @meganleebeauty
Of course, every brunette wants to become blonde for a while without damage to the hair. That is why black and blonde ombre is so beneficial. Not only it looks stunning, but you can also add different colors if you become bored of your look too soon.
Dark Violet and Aubergine Hair Color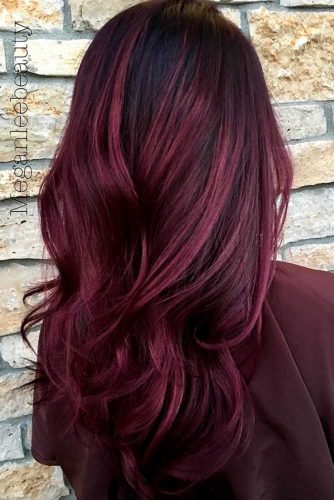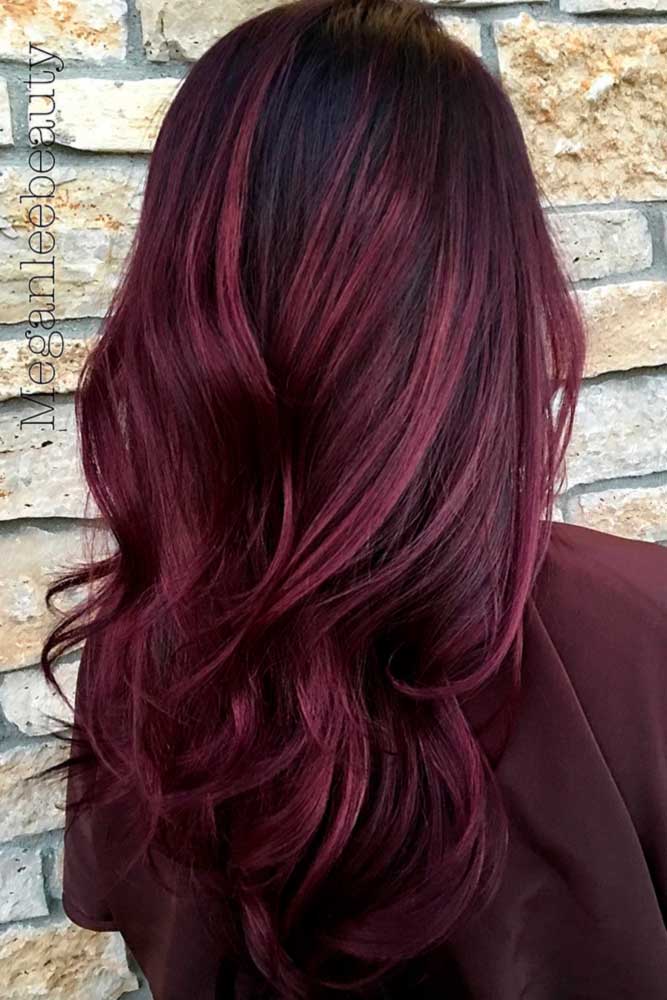 by @meganleebeauty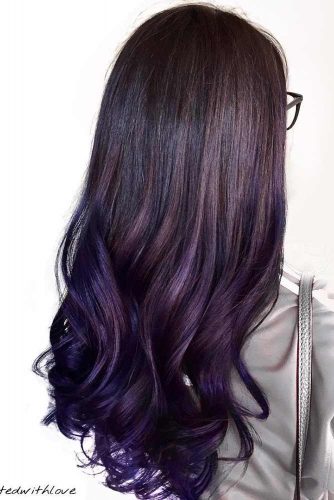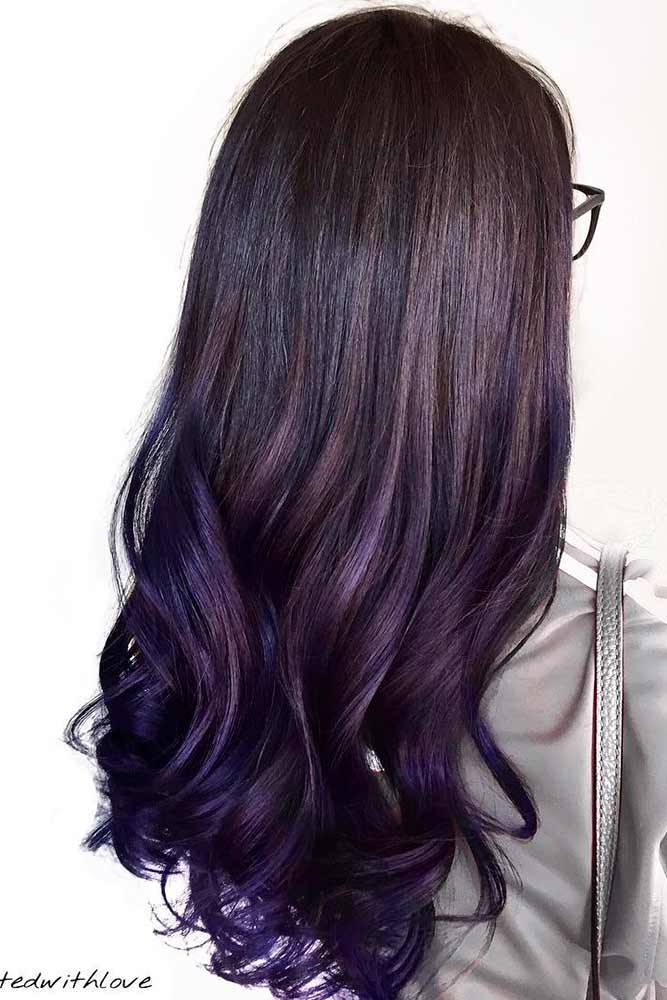 by @hairpaintedwithlove
Aubergine hair color is at the peak of popularity today. The owner of such ombre is definitely not left unnoticed.
Cold Tones on Dark Ombre Hair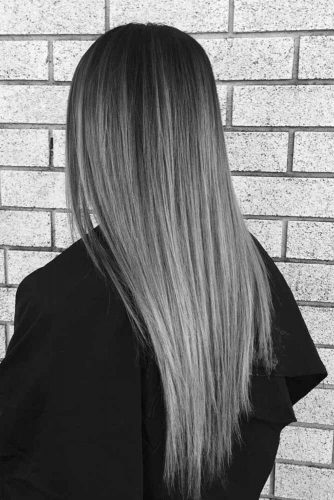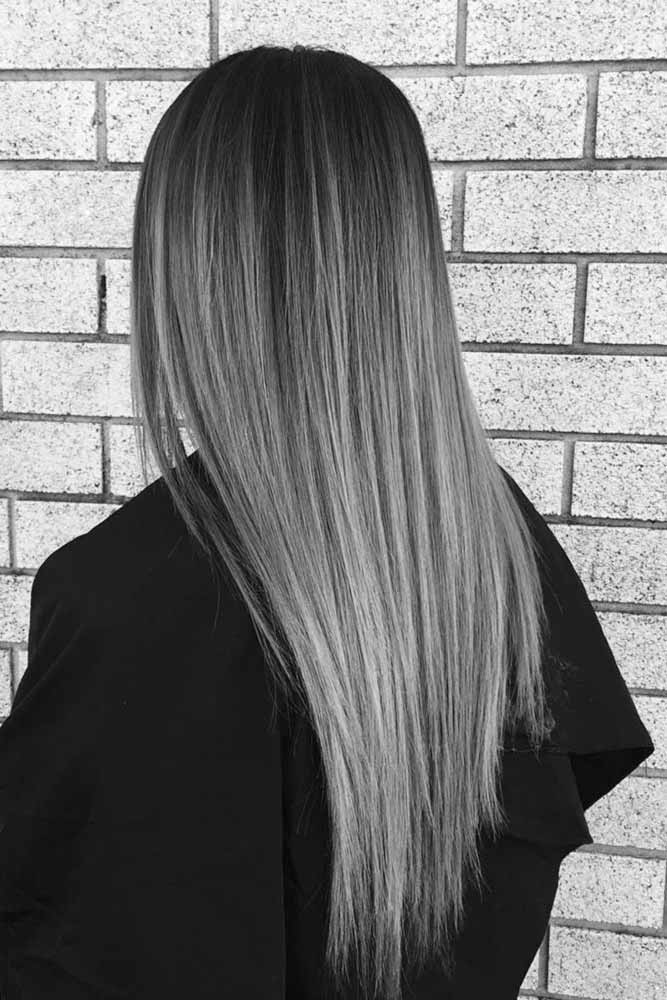 by @loveisinthehair_byjanet
Silvery, purple, and other cold colors will make you unique. Just choose your cold shade from the great variety and be in the center of attention.
Bright Ombre for Brunette Hair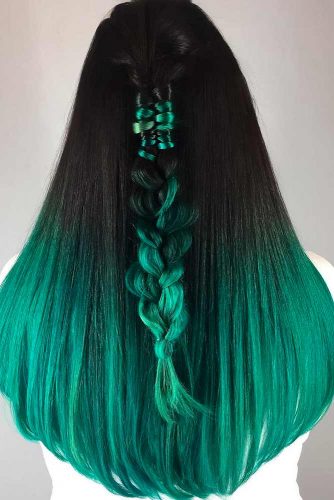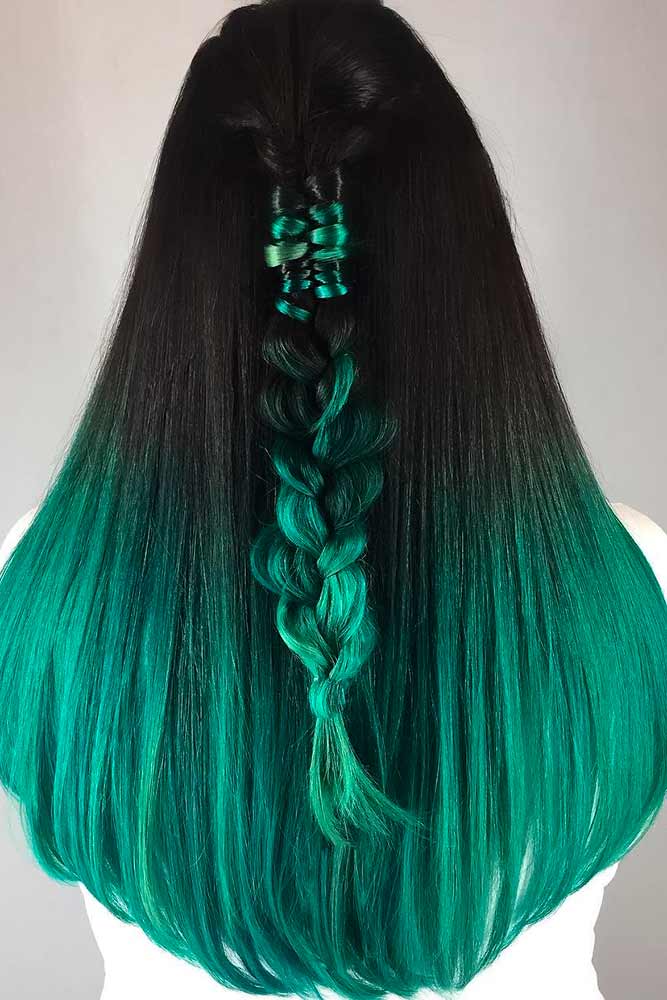 by @shmeggsandbaconn
Dark hair can be made attractive by adding bright accents of green, red or blue in them. Fantasize and be unique and bright!
Cold Colors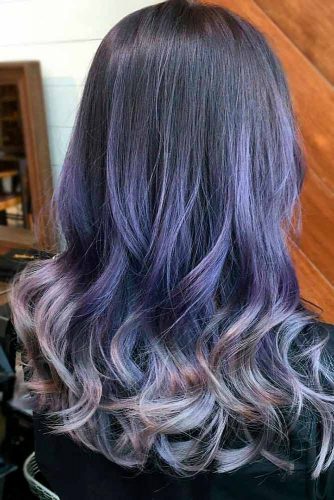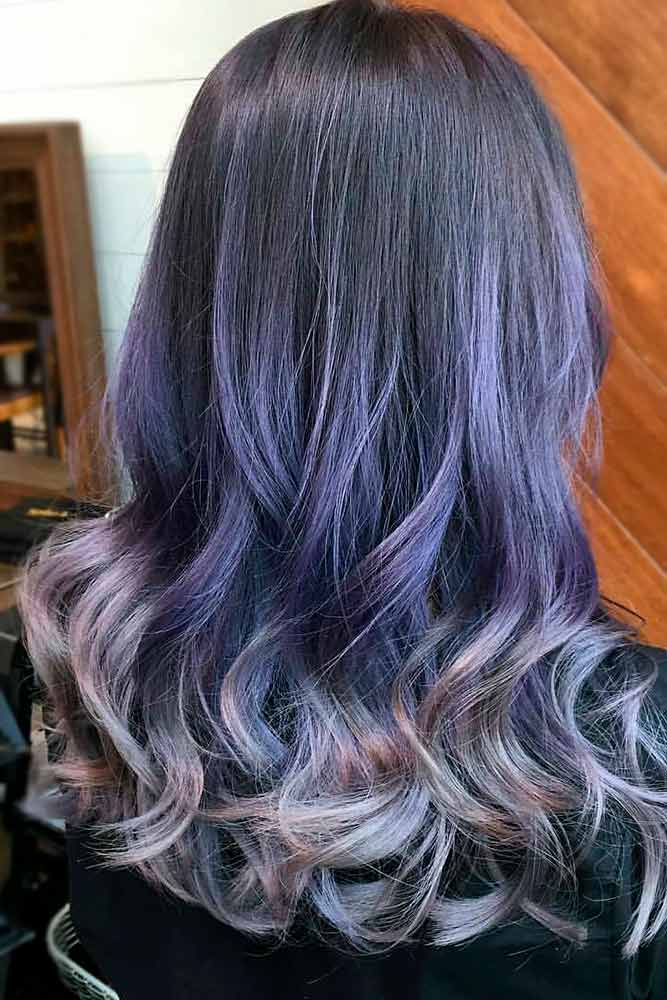 by @number_76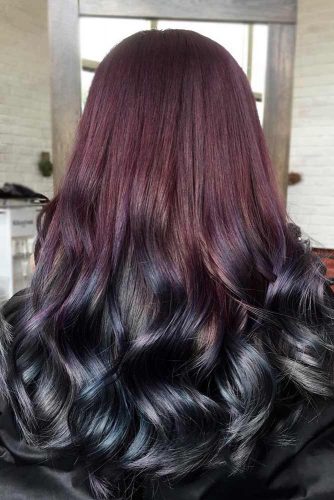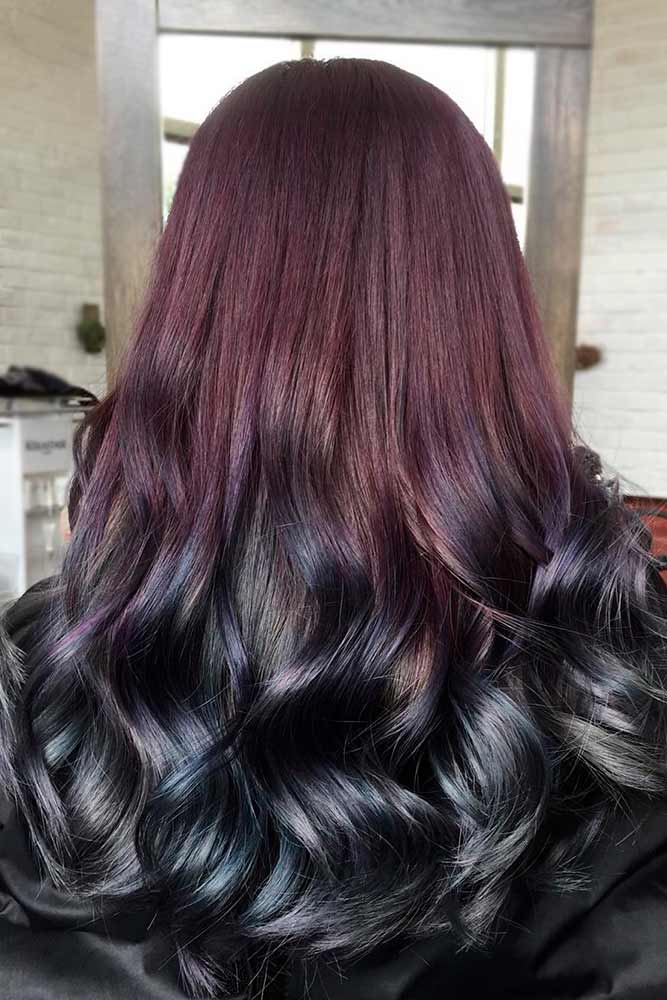 by @number_76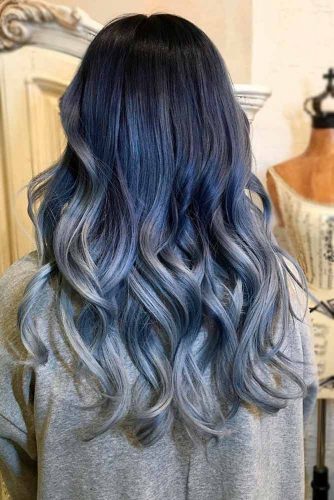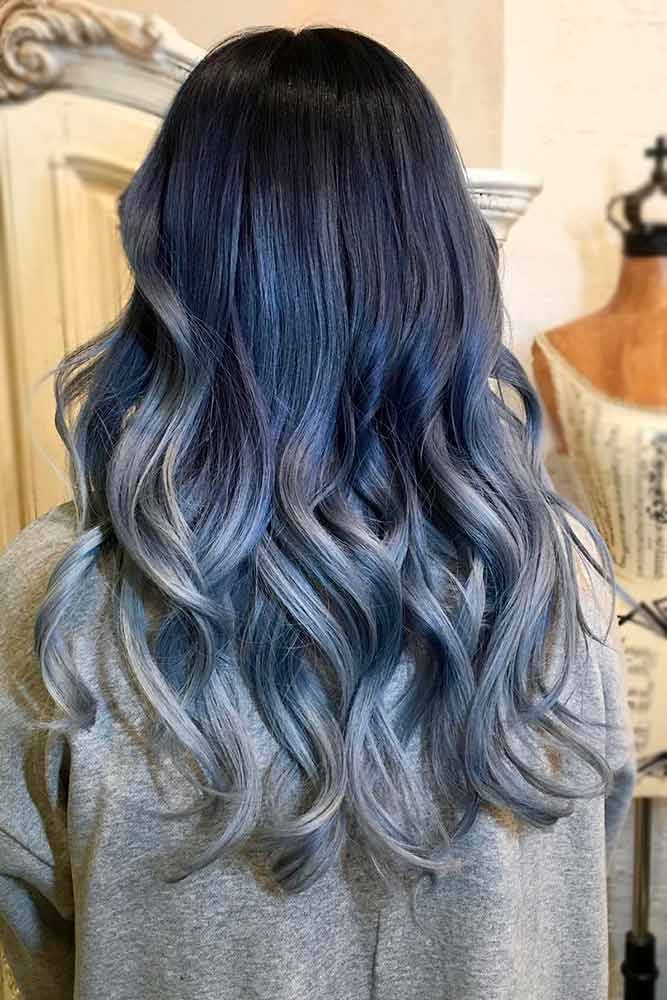 by @hairloungeny
A cool-toned ombre featuring a muted blue, faded grey or pastel lilac shades are a fantastic way to intensify the depth of your naturally dark base. The best thing is, you can try all these colors at once, creating a colorful masterpiece that follows the latest trends.
Black & Red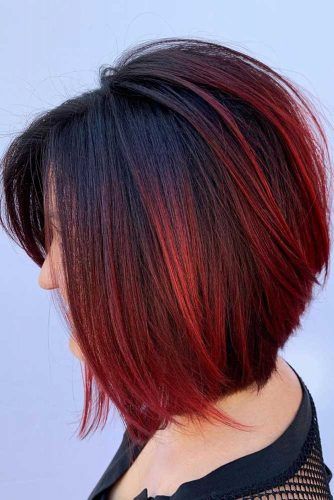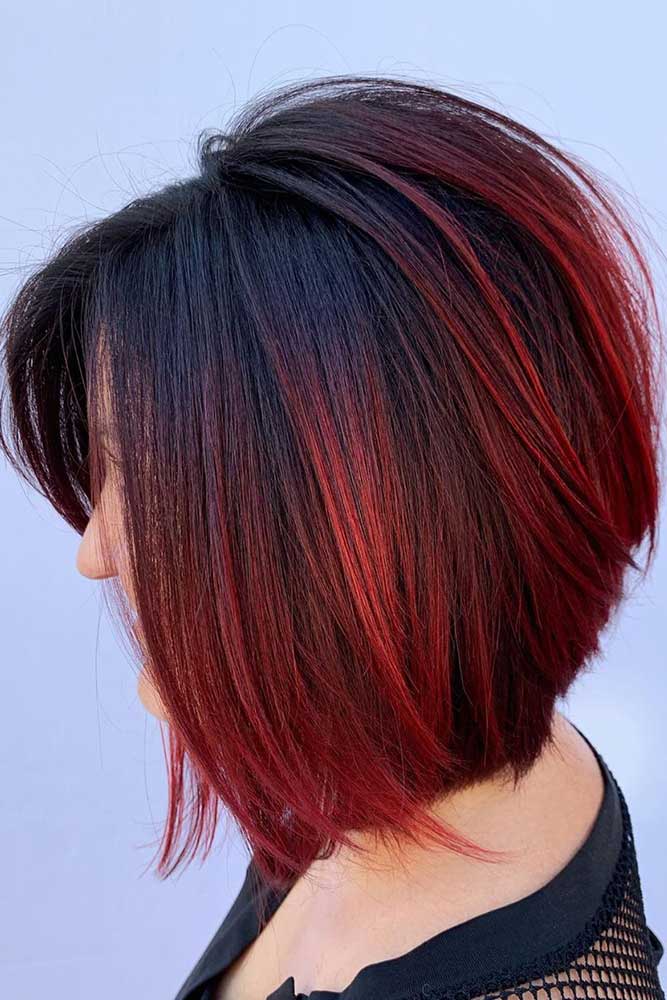 by @headrushdesigns
Let the depth of black and the fiery nature of red hair colors into your life to show how different you can be. Make sure that the black hue stands as a base, and the reddish one works as an accentuating finish to achieve harmony whether you go for ombre, highlights or balayage.
FAQ: Dark Ombre Hair
What color ombre should I get for brown hair?
Try this season's trends like rose brown or ashy mushroom brown if you want a more dramatic brown ombré color. Try honey, copper or caramel ombré if you're seeking for extra warmth.
What ombre color goes with black hair?
A vibrant burgundy ombré (or red, if that's more your style) is one of the most attractive ways for a girl with black hair to embrace the trend. If you have a cold skin tone, red purples will look best on you. For warmer skin tones, try something deeply red or with orange undertones.
Is ombre out of style?
We've gone a long way since those DIY YouTube makeovers, and those bizarre blonde ends are no longer a thing. The new ombre styles are considerably more subtle and blended than they were in the past. Ombré hairstyles are now recently combined with the increasingly trendy balayage technique.
Was this article helpful?