Balayage highlights – how often do you mix the two? If you are new to the world of hair beauty, these two notions may sound pretty confusing to you. That is why we decided to help you out a little and choose what suits you best. The thing is that balayage is like a natural melting of a darker shade into lighter one so that the ends definitely stand out, while hair highlights are standing out throughout the length, being equally dramatic, depending on the shade, of course.
Comparing balayage and highlights is like comparing edgy look with its classy equivalent, but after all, the choice is yours. One thing you should bear in mind, despite the technique you choose, it shouldn't be harmful to your hair if done properly.
Caramel Blonde Balayage
Source: beautybybayley via Instagram,
The characteristic of balayage hair is that it turns to look different depending on the way you style it. The thing with caramel blonde balayage is that while you are having fun looking at this sweet blonde hair, you know that there is something mysterious hidden in this caramel depth.
Caramel Blonde Highlights
Source: sheffpavelstylist via Instagram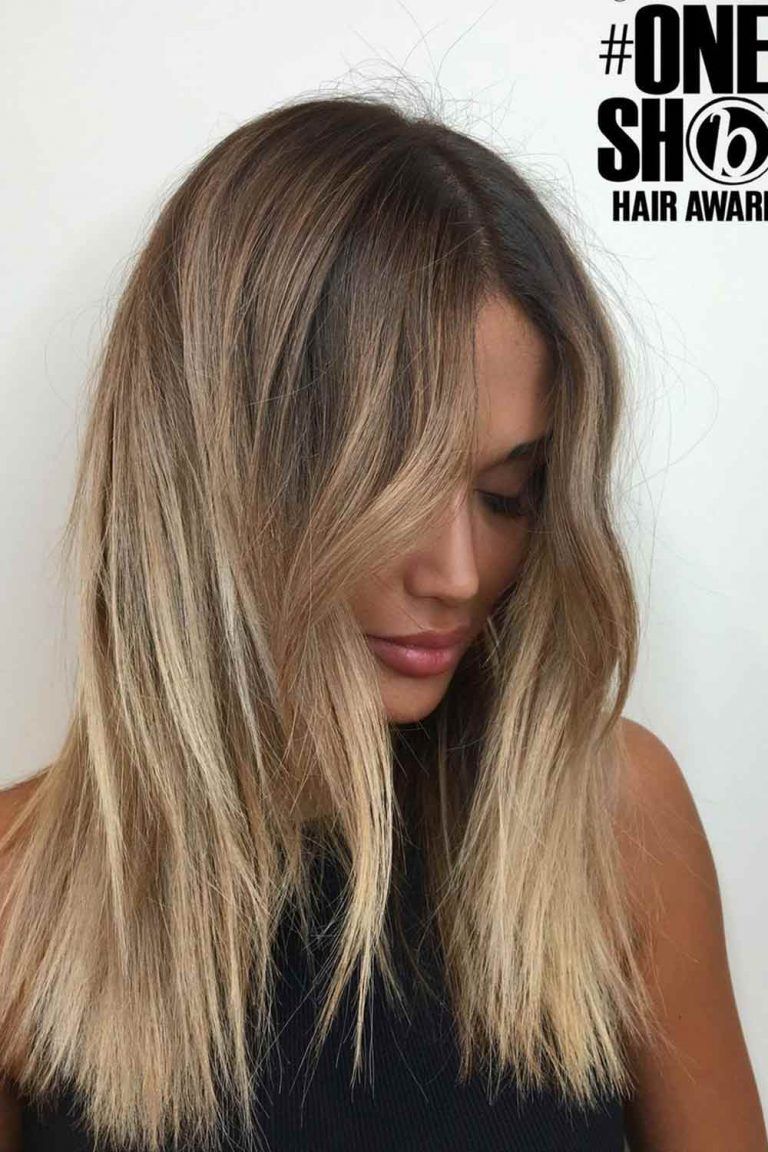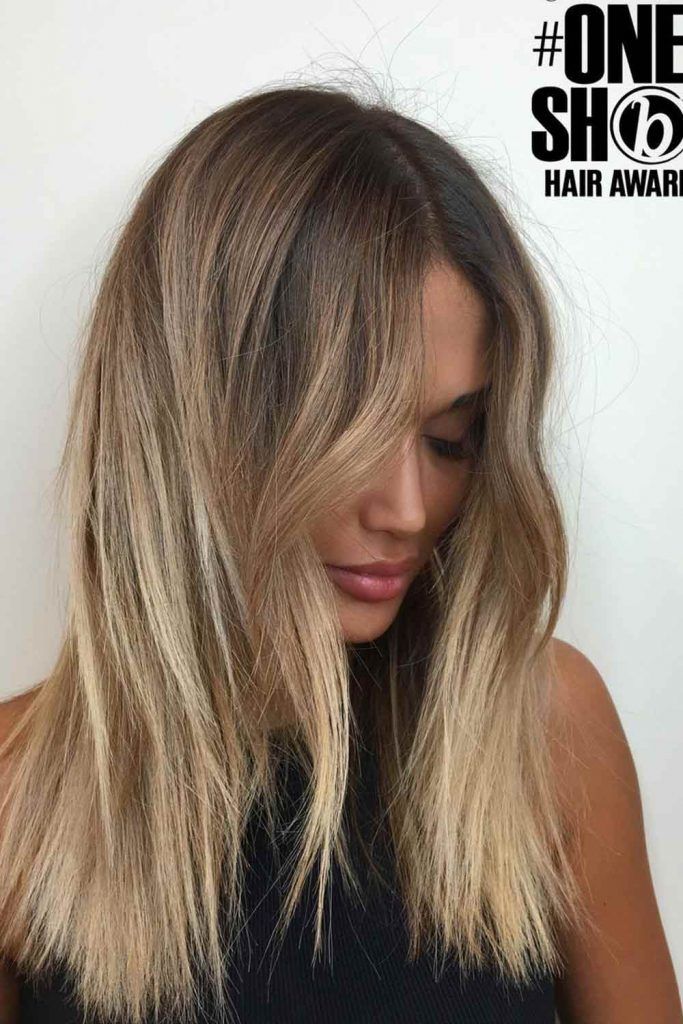 The difference between balayage blond and caramel blonde highlights is dramatic. Especially when it comes to dark brown hair. Brown hair with blonde highlights of a caramel shade makes your look like it has been gently touched by the sun. Do not trust us? Have a look yourself! And if you're a DIY-lover, there's something you should know: while there are lots of tricks on how to highlight your own hair, we don't recommend you go for a DIY balayage without proper practice and preparation.
Honey Blonde Balayage
Source: hair_by_zolotaya via Instagram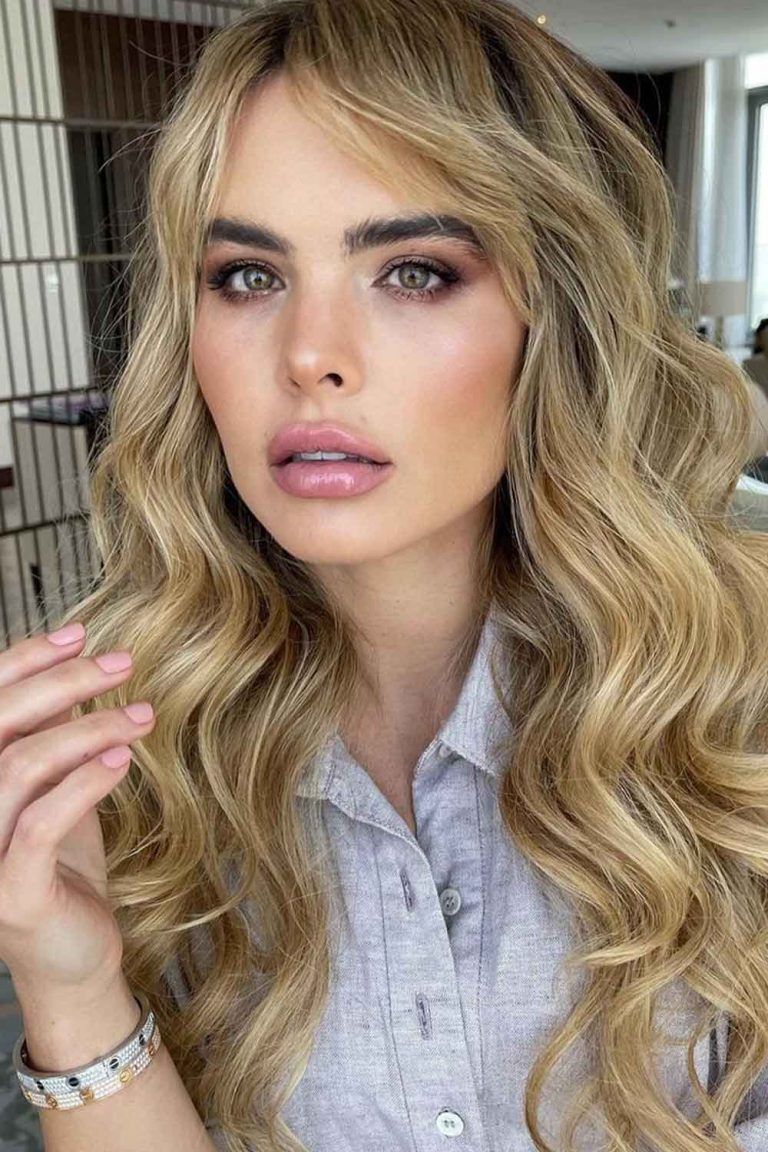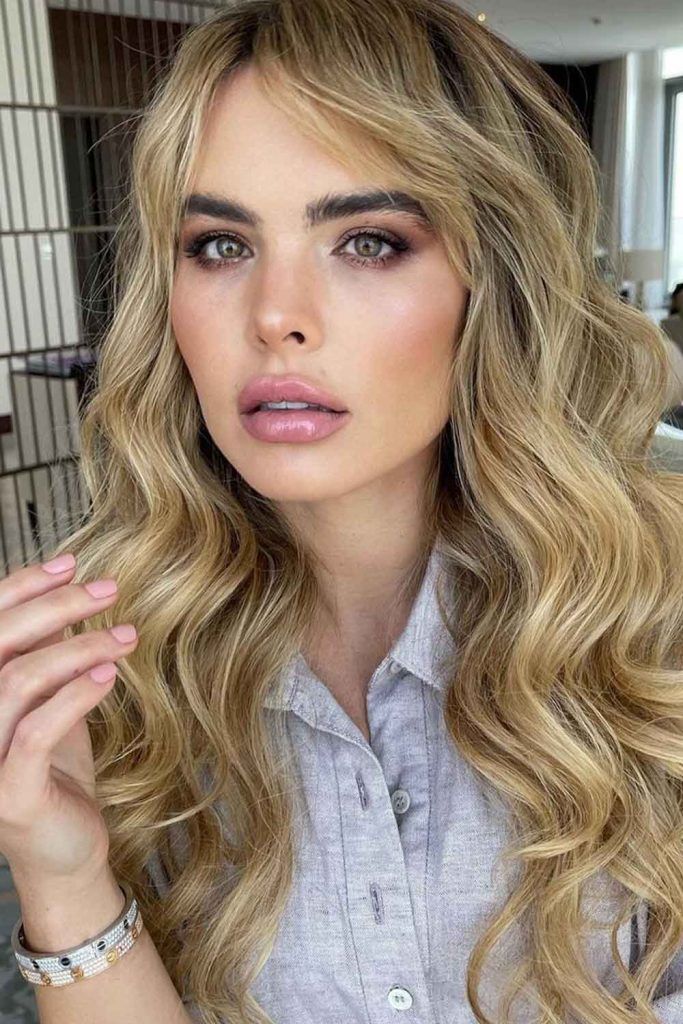 When you can't decide upon the shade you would like to go with, balayage hair is what you need. Just look at this transition from dark brown to honey blonde hair! It looks nothing but natural and gorgeous, don't you think?
Honey Blonde Highlights
Source: taylored_stylez via Instagram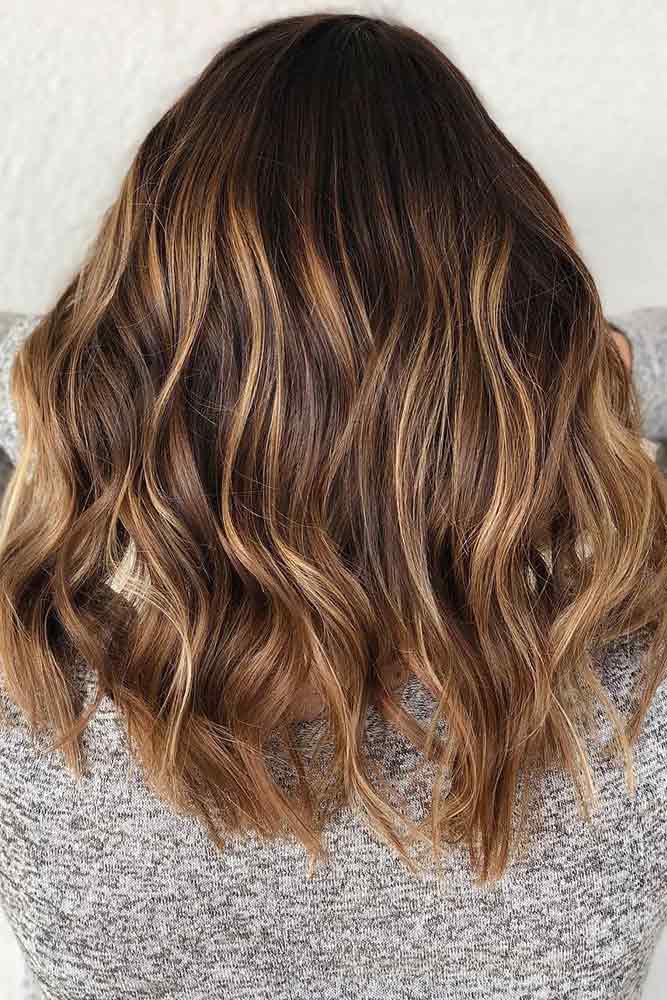 Honey blonde highlights on brown hair look simply irresistible. The combination of chocolate and honey is the tastiest there is – just one look at it, and you will come to the honey hair side!
Icy, Ash Blonde Balayage
Source: hairbyashley.a via Instagram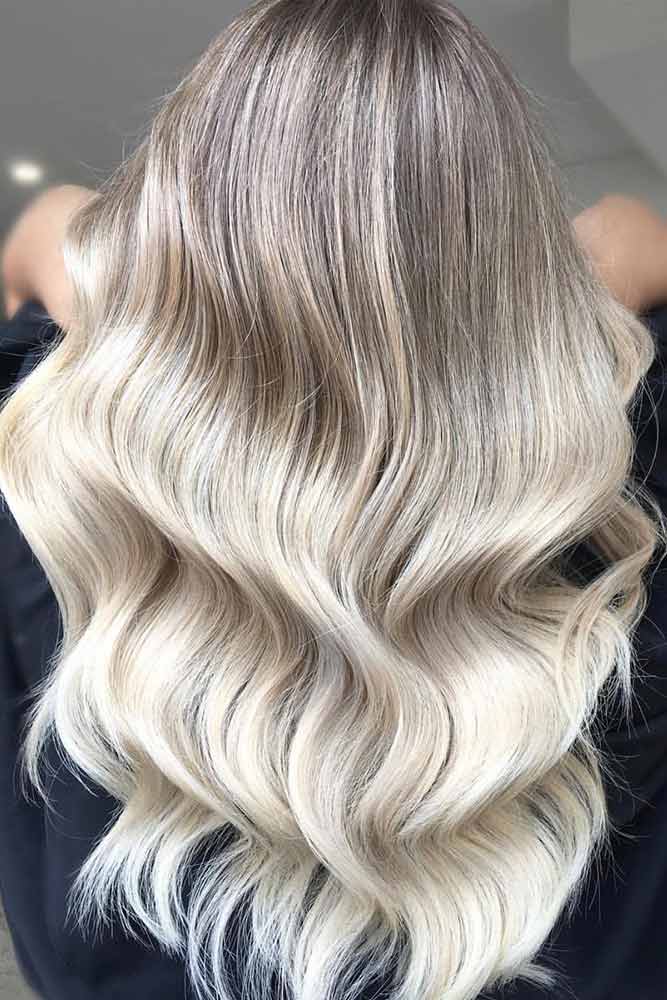 Icy blonde balayage is that perfect way for natural blonde-haired beauties enhance the natural color and take it a little further and spice it up with a hint of boldness. By the way, an inverted lob suits the purpose like nothing else.
Icy, Ash Blonde Highlights
Source: sheffpavelstylist via Instagram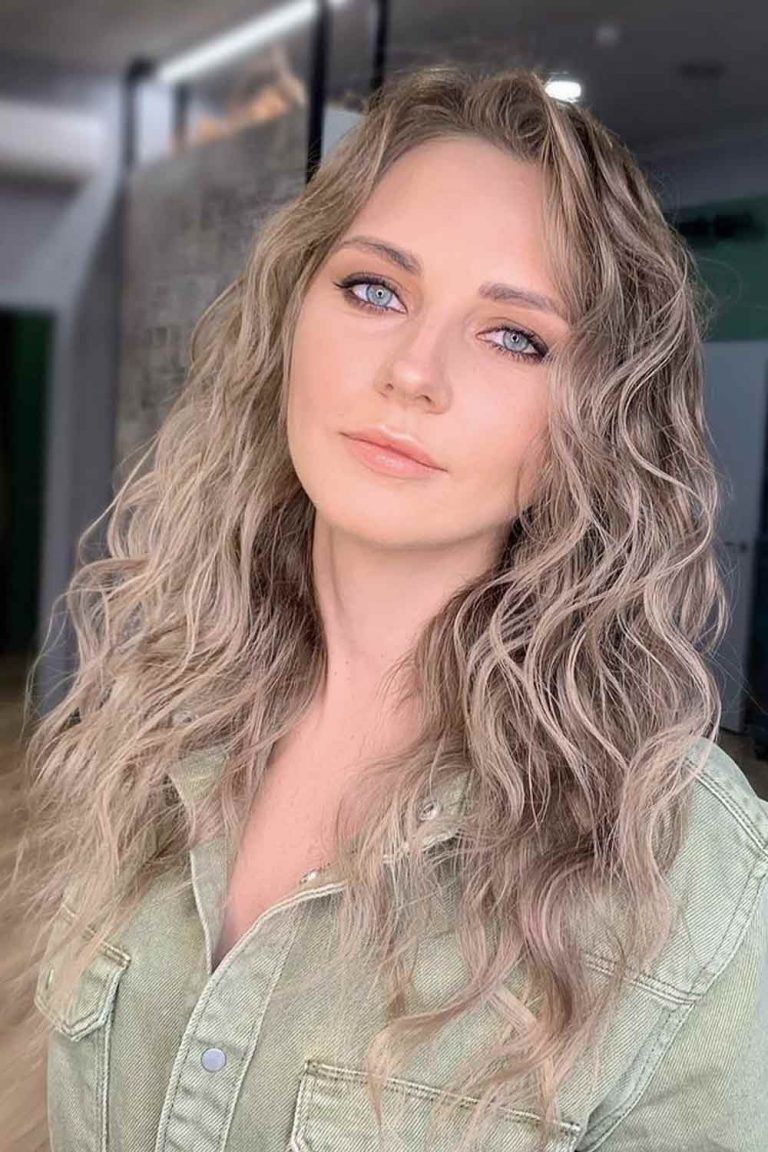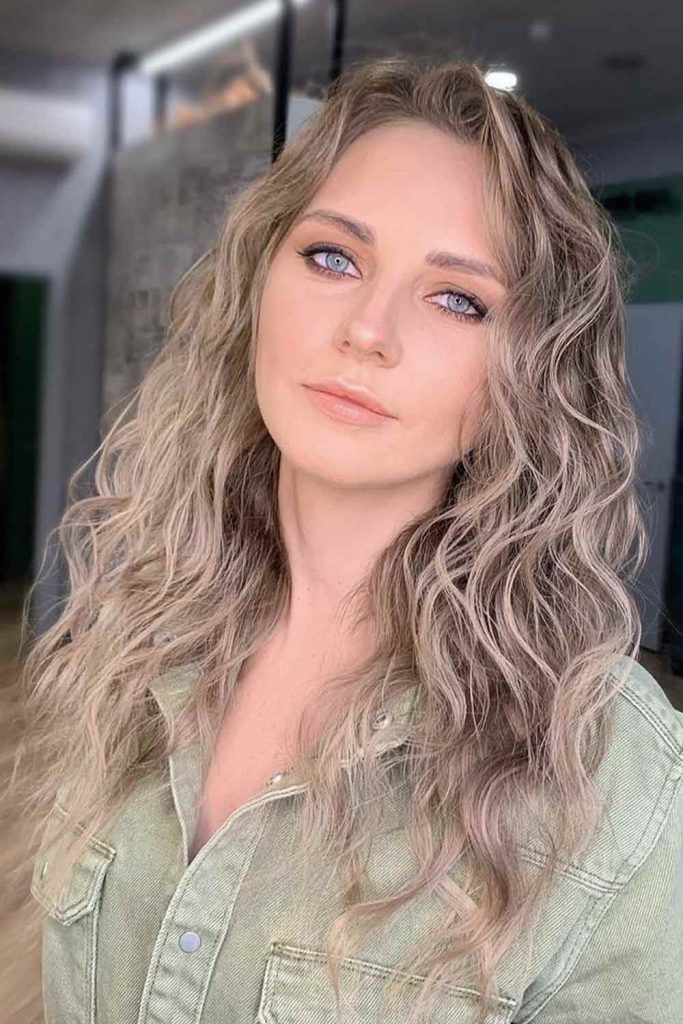 Icy blonde highlights are perfect for those of you, ladies, who want to go all-in, but with something left to the imagination. What is left to say is that the longer highlighted hair is, the more magnificent it looks.
New Color Trend: Babylights
Source: jessica_jelsone_hair_ via Instagram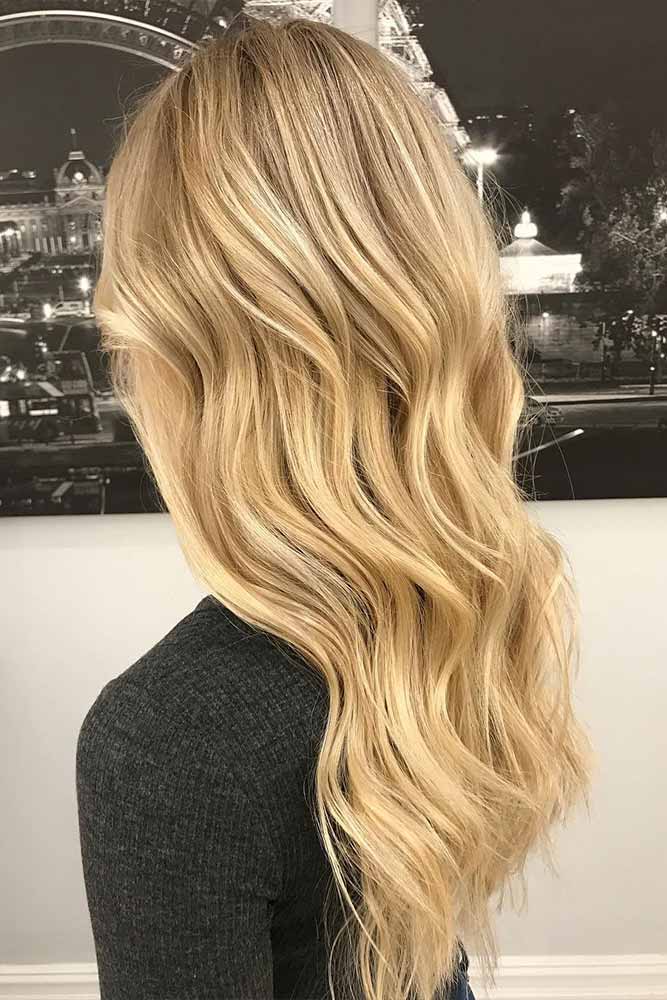 Babylights will suit any of you who prefer natural beauty to anything else but wouldn't dare to say no to a technique that will not only leave natural beauty intact, but will greatly enhance it. It is always fun to try something new, don't you think?
Ashy Pale Highlights
Source: sheffpavelstylist via Instagram, theniksters via Instagram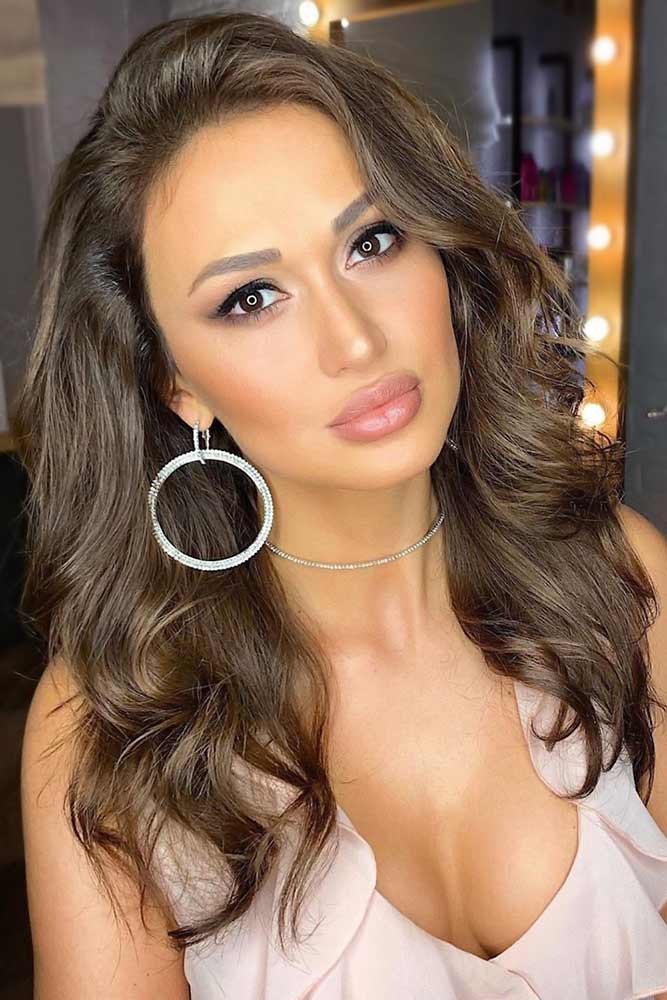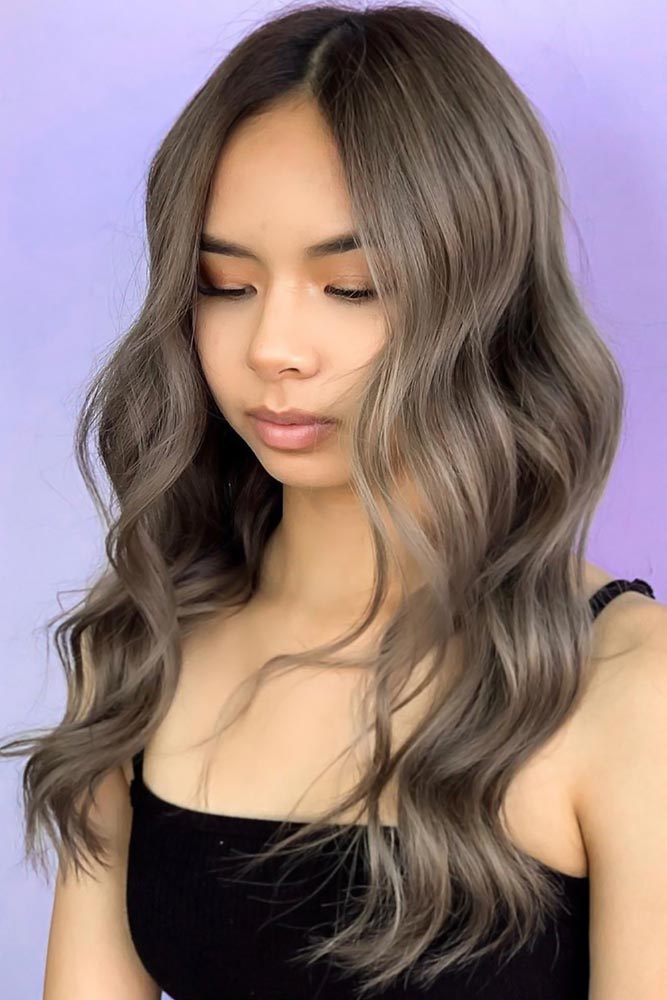 Even though the purpose of highlights is to accentuate your color with a brighter shade, things aren't that limited when it comes to their variety. Apart from putting your natural shade into the spotlight, you can make it even more sophisticated and dimensional with soft and smooth ashy pale lights running through your length.

FAQ: Balayage Highlights
Which is better balayage or highlights?
Balayage is the way to go if you're seeking for delicate highlights to brighten your hair. Foiled highlights are more successful than balayage at removing orange and red zones, and your stylist will have greater control over your hair tone with foiled highlights.
Are balayage highlights good hair?
Balayage highlights implies softer and less obvious regrowth lines than standard highlights. When it comes to achieving soft, natural looks, the main principle is less is more. Balayage mimics the areas of your hair that would naturally shine in the sun. So there's no stripy effect like you'd get with foil highlights.
Does balayage cover GREY hair?
Balayage is an excellent gray hair remedy because it allows the stylist to color gray strands without having to touch the scalp. Balayage is also better for your hair overall because you don't have to undertake a single operation to get rid of a few grays.