What Shade Of Brown Hair Color Chart Is The Best For You?
Meeting the brown hair color chart face to face is the first thing you should do when you are about to get some color changes. Some ladies underestimate the variety of colors and the eternal number of its shades and simply ask their colorists for "brown hair color". And when they hear a counter question "what brown?", they get totally confused. Today's color chart is here to make you brown-color educated to avoid such awkward situations.
Also, we all know that we can't pull off every single color we like: some shades just don't match our complexions, don't emphasize the beauty of our eye colors or just don't suit our appearances. That's why it's so important to find THE RIGHT shade, which won't only be suitable but also look gorgeous on you.
There are shades of brown hair color for every girl: whether you're a natural brunette who wants to take a fresh look at your basic color or you're a brownie at heart who's managed to dye your hair brown. Remember: brown has many faces. Let's face them all: inspo shades and charts are waiting for you!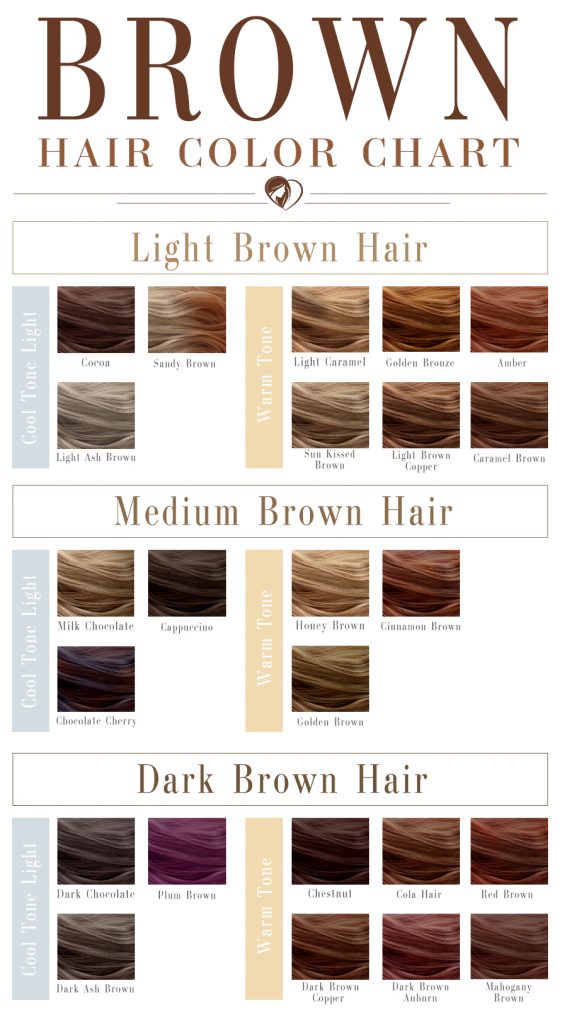 ---
Click NEXT PAGE to read more!
---