A chestnut hair color is one of the richest, and, most importantly, naturally-looking colors of all the world's color palettes. Ladies who appreciate classic and effortless looks can't help themselves when they see this deep, reddish brown hair shade. There's nothing unusual about it, but its practicality and versatility attract people's eyes. That's why we are here: let's see how you can be the pure attraction with this magnificent brunette shade!
This color goes friendly with all the coloring techniques: imagine how nicely you can diversify it with highlights, ombre or balayage! Whether you're a natural brunette or a blonde that feels like going darker, these ideas are the needed inspiration for everyone.
Gorgeous Warm Chestnut Shade With Darker Roots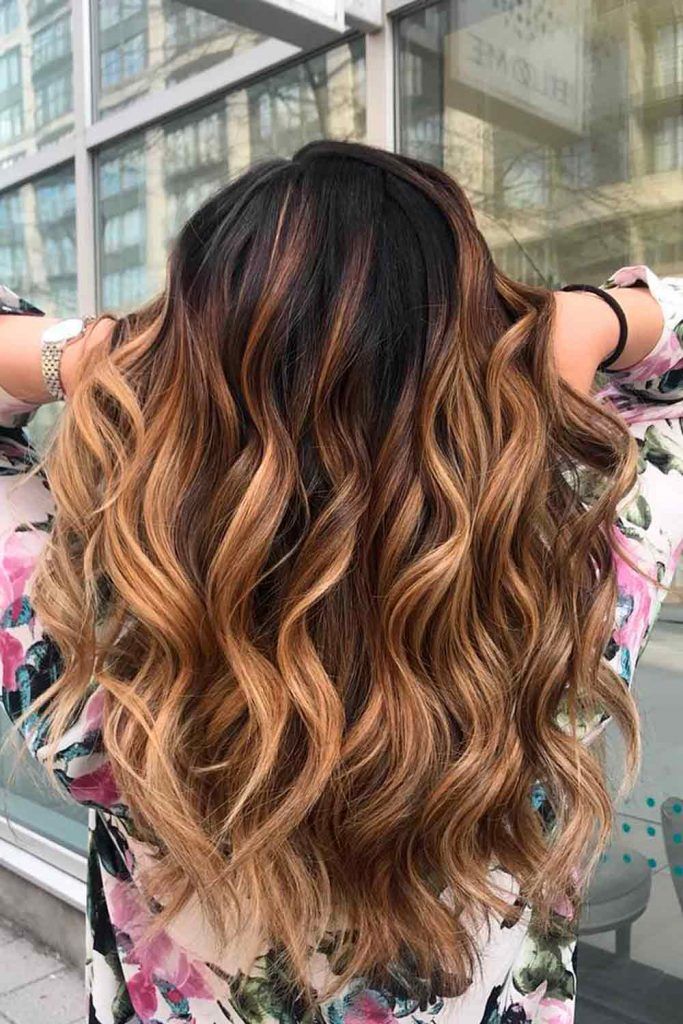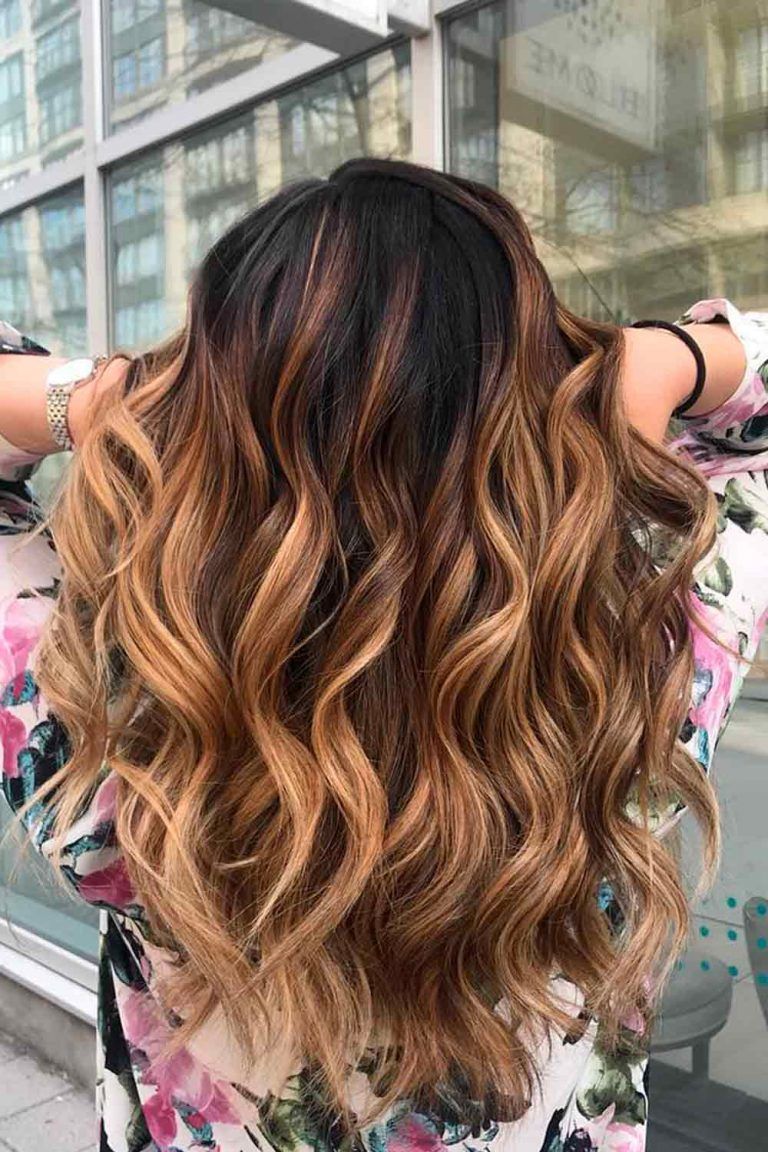 Credit photo: instagram.com/amastylist__
Ladies with naturally dark hair color will love this gorgeously warm and subtle chestnut shade. Warm reddish tint that melts with the brownish base will illuminate due to the contrast of darker roots. Ask your colorist not for an all-over color, but for a smooth transition, and you won't be mistaken in choice. As for your complexion: this hair color will suit any, except for yellowish skin tones.
Chestnut Brown Shade With Honey Hues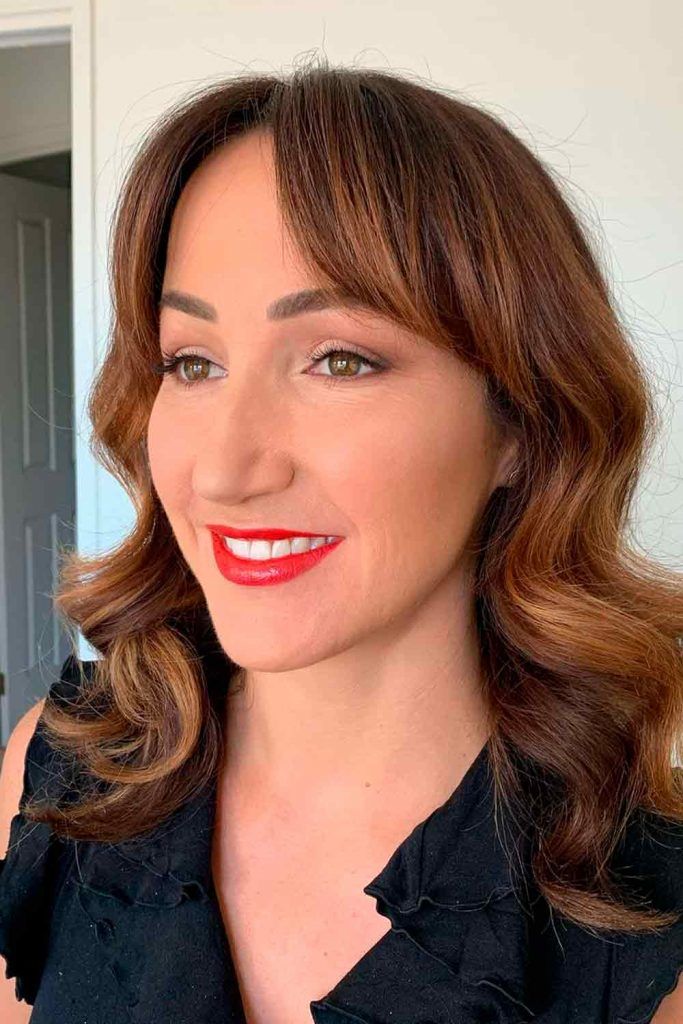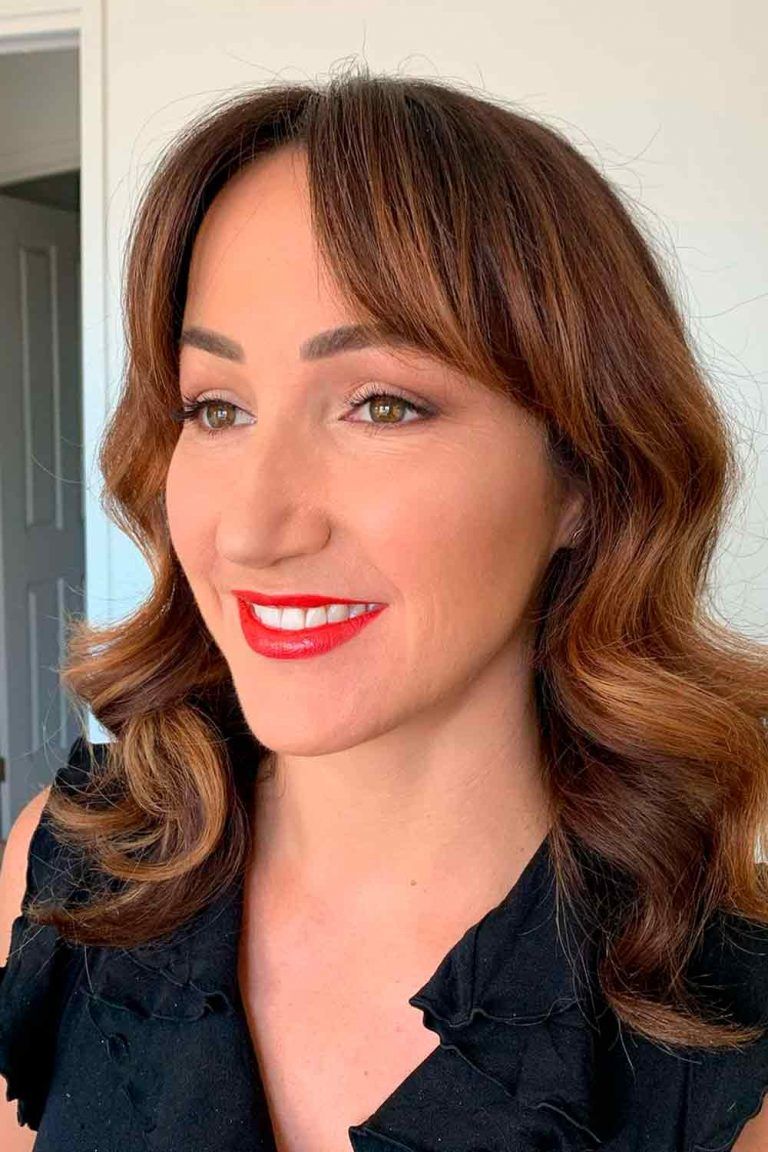 Credit photo: instagram.com/rachaelharris_hairmakeupbeauty
Also, chestnut brown hair is the best color choice for green and brown eye colors: it enhances the jewel-like shining of your eyes, accentuating their color in a flattering way. And when some honey hues are added, this enhancing effect becomes even more powerful, showing the beauty of colors in a new light.
Eye-Catching Chestnut Brown Highlights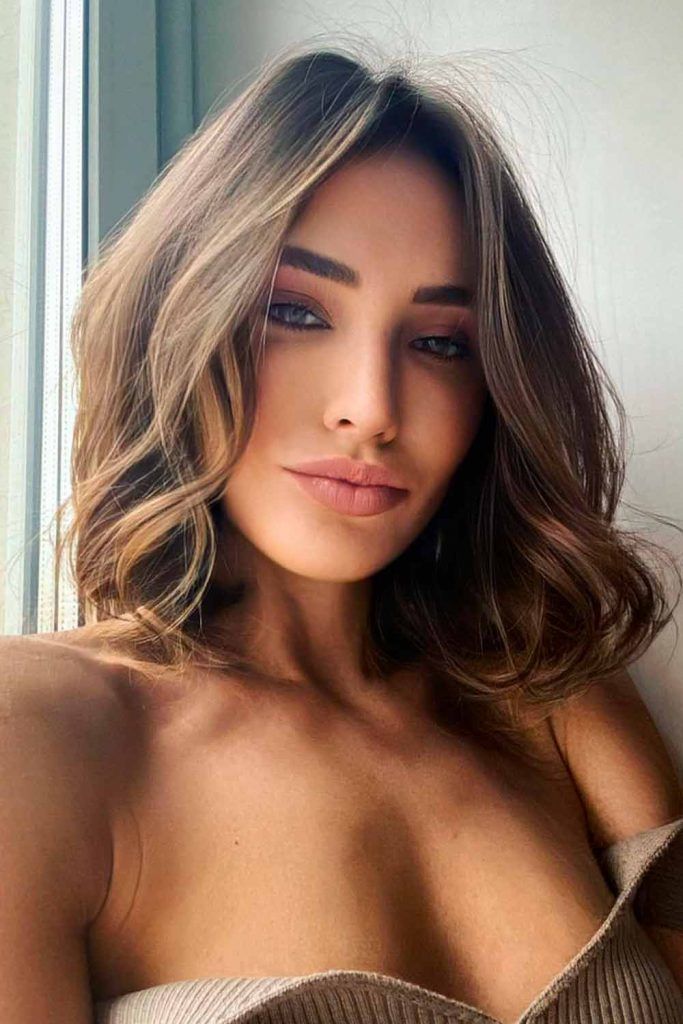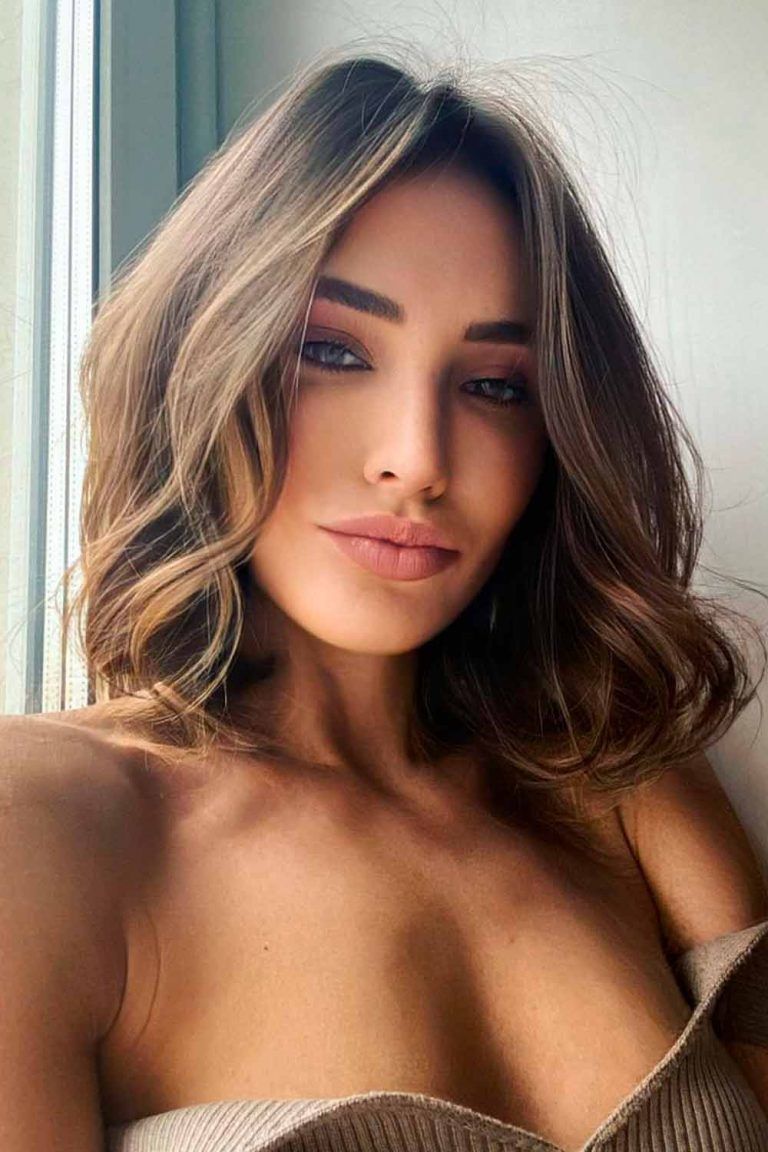 Credit photo: instagram.com/kseniiaburda
What hair colors can we call eye-catching? Not only those that impress us with their ravishing uncommonness or those that aren't even close to natural hair colors. People will always be attracted to hair colors that look organic and still stand out. The pic above is the example of these values: noble dark chestnut with a slight sun kiss goes lighter to the ends, creating a seductive variety of effortless hues.
Face-Framing Caramel Balayage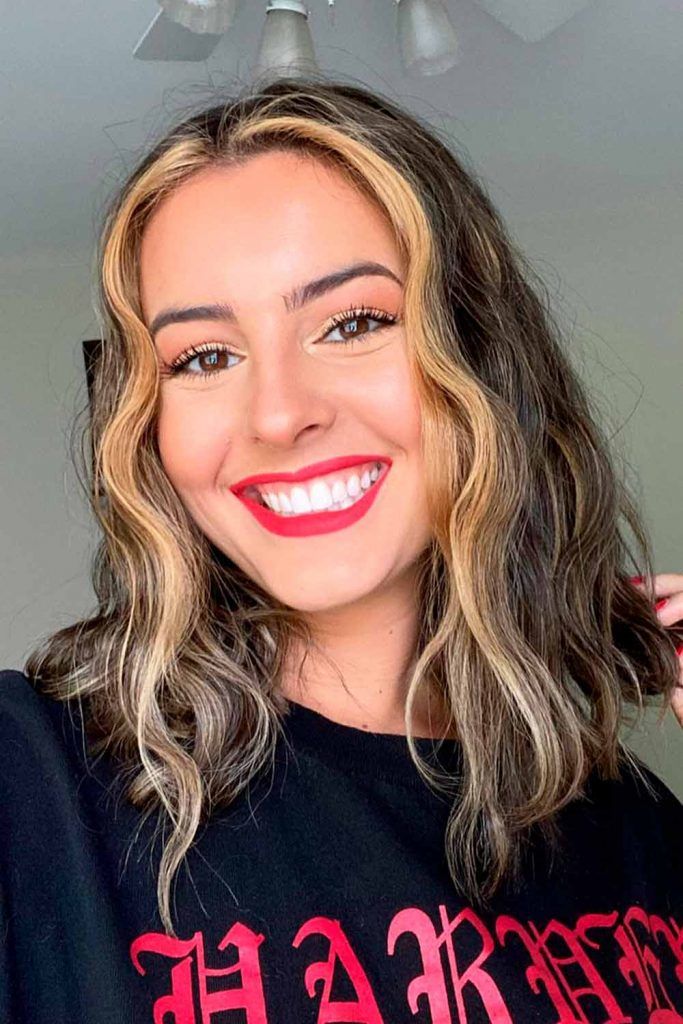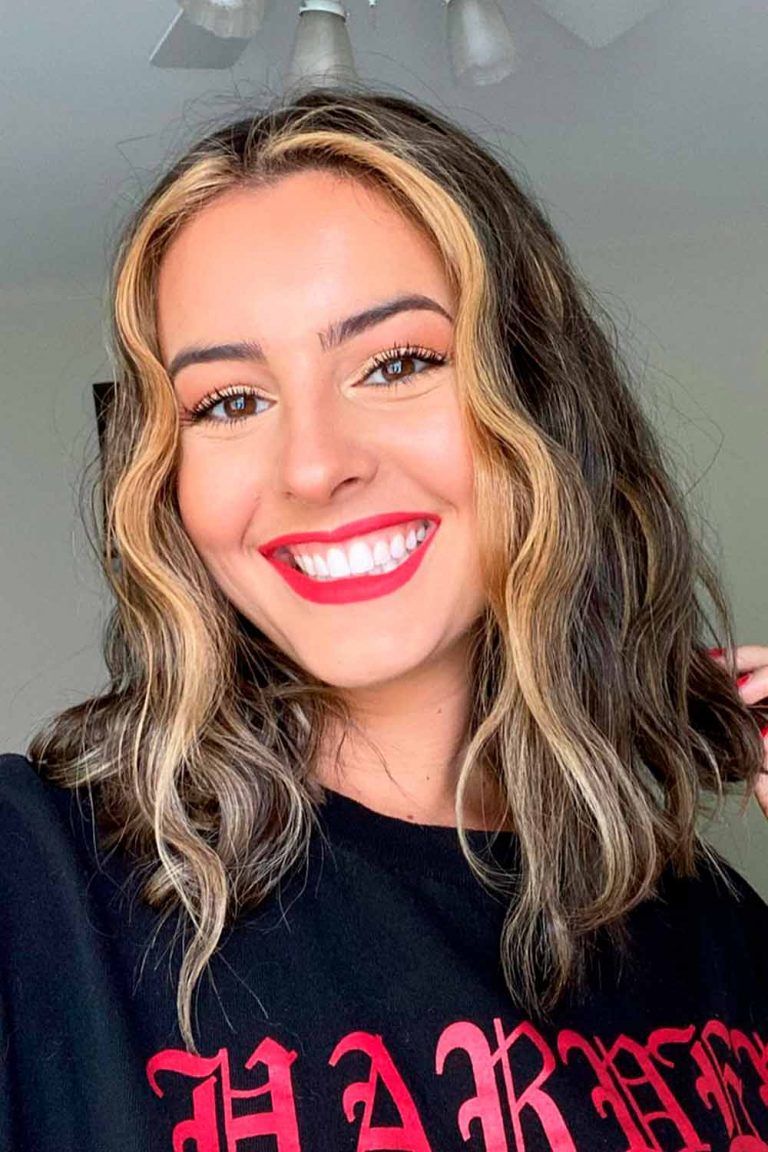 Credit photo: instagram.com/lisacimorelli
Besides a seamless highlighting effect, the popular balayage technique can get the most out of your facial features. Not only this caramel shade freshens up your natural brown or dyed chestnut hair, but it also gives a face-framing effect that makes your look appear even sexier. Plus, it will look awesome on tanned skin tones.
Golden Blonde Highlights For Chestnut Brown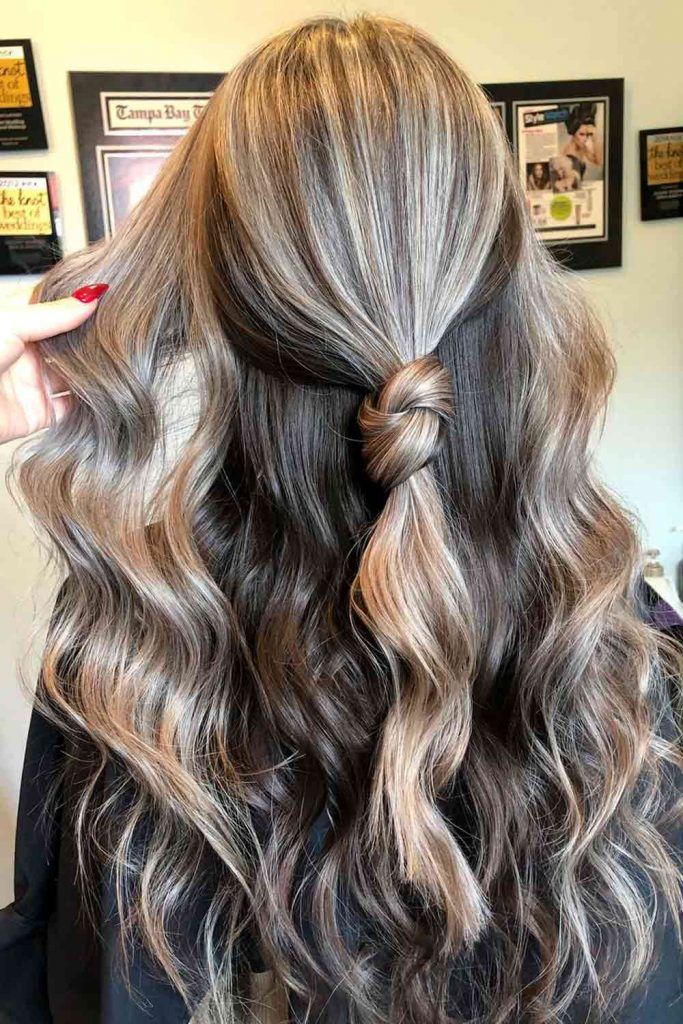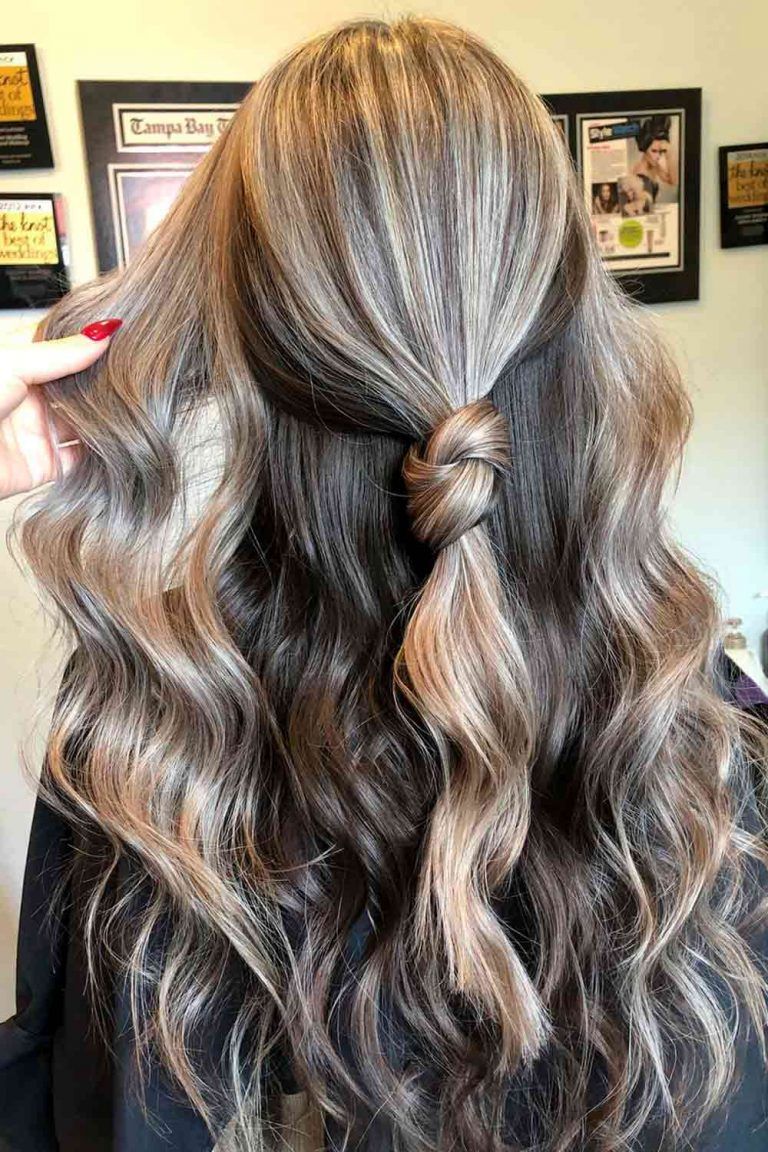 Credit photo: instagram.com/irinabilka_hairandmakeup
Golden blonde highlights take chestnut brown hair to a whole new level. When the warm shade meets a shiny light one, they give birth to an unbearably stunning idea. The golden highlights applied boldly throughout the length create a well-balanced look to this warm and deep brown hair color.
Reddish Brown With Slightly Lighter Ends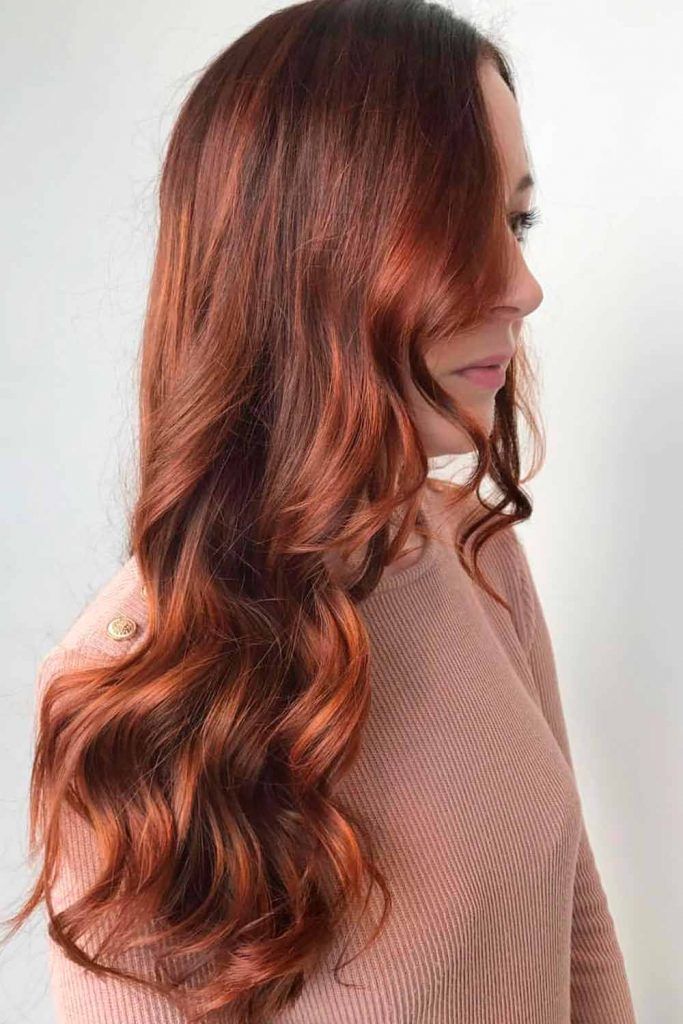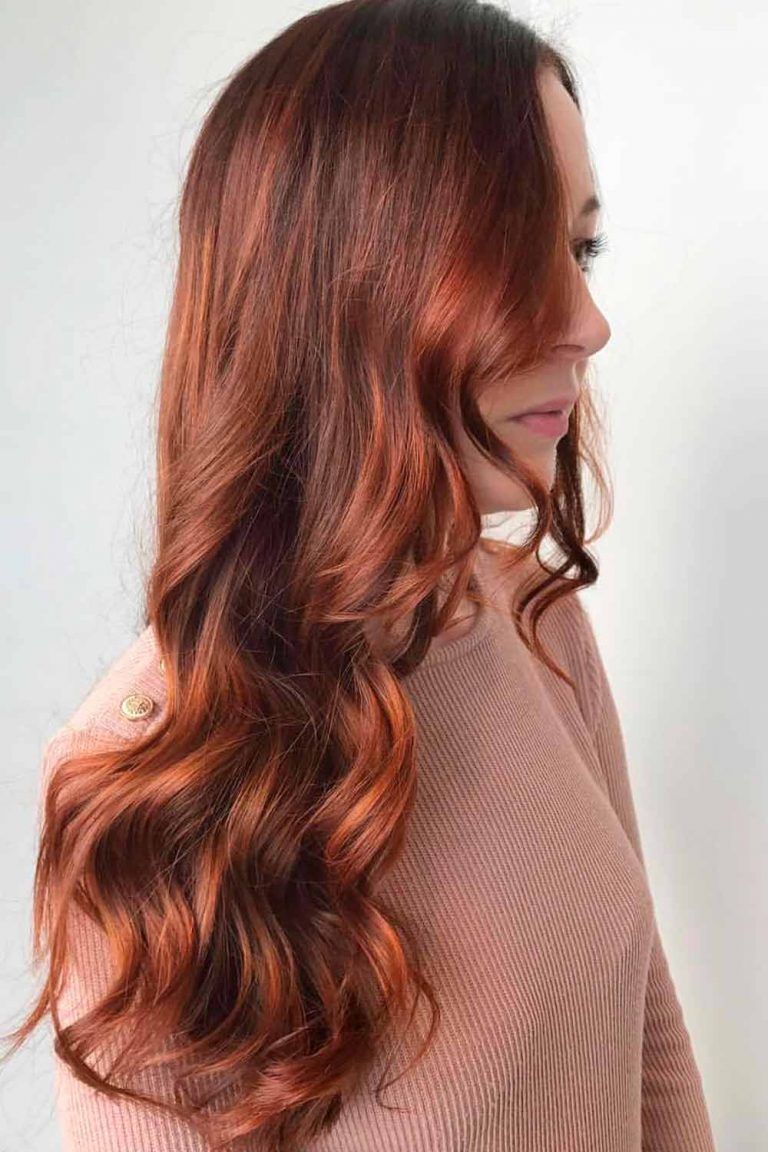 Credit photo: instagram.com/sarah_smithhairstudio
How about exquisite brown color graduation? Look at this pic and pay attention how seamlessly this look embraces at least three color levels: the darker roots slowly graduate to the reddish shade of chestnut, which, in its turn, gently transits to the lighter, a bit coppery ends. The best thing is, this look is super dimensional, yet not drastic at all.
Chestnut Brown Tint For Dark Hair
Credit photo: instagram.com/sarah_smithhairstudio
Spicing up dark hair with chestnut highlights is always a good idea. First, these colors belong to the same color family, so they will form a very authentic and sumptuous look. When we look at this idea, it seems like these two colors were created to complement each other: it's hard to tell where chestnut tint ends and dark auburn begins, and that's the point.
Medium Chestnut Brown Pale Tone
Credit photo: instagram.com/girly_hairstudio
The color of your hair plays quite an important role in your appearance. If you sport light hair color, it enhances your skin tone, making it appear a bit darker, while those who pull off darker hues lighten up their complexion. If you don't want to go for contrasts, medium chestnut brown hair color with a bit paler tone is a choice for you: its smooth, pale hair color just balances everything out.
Chestnut Hair Color With Face-Framing Balayage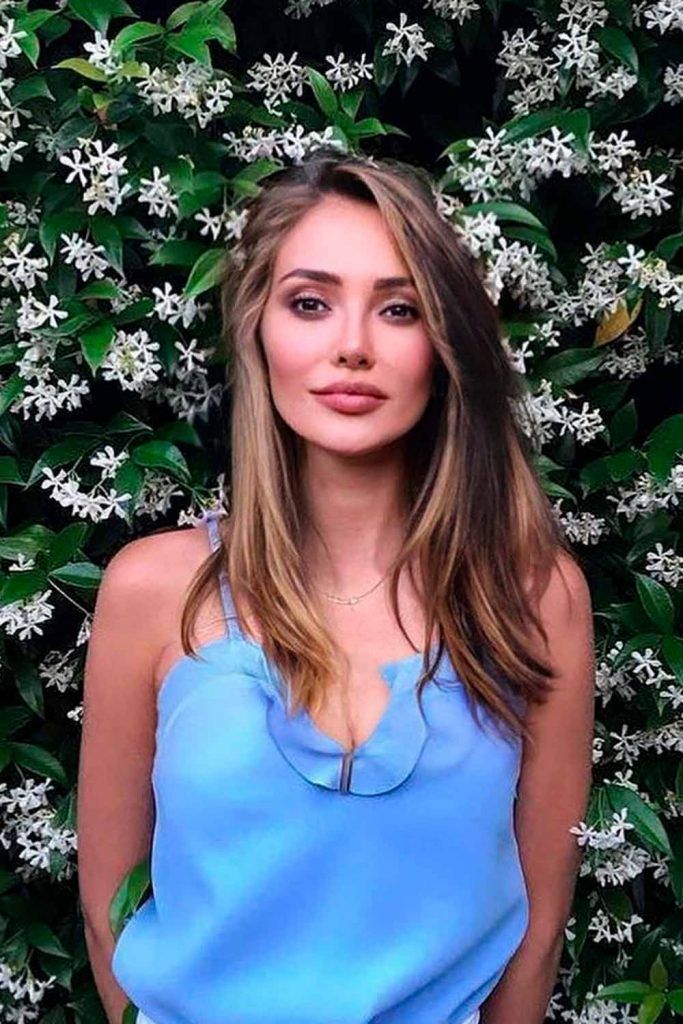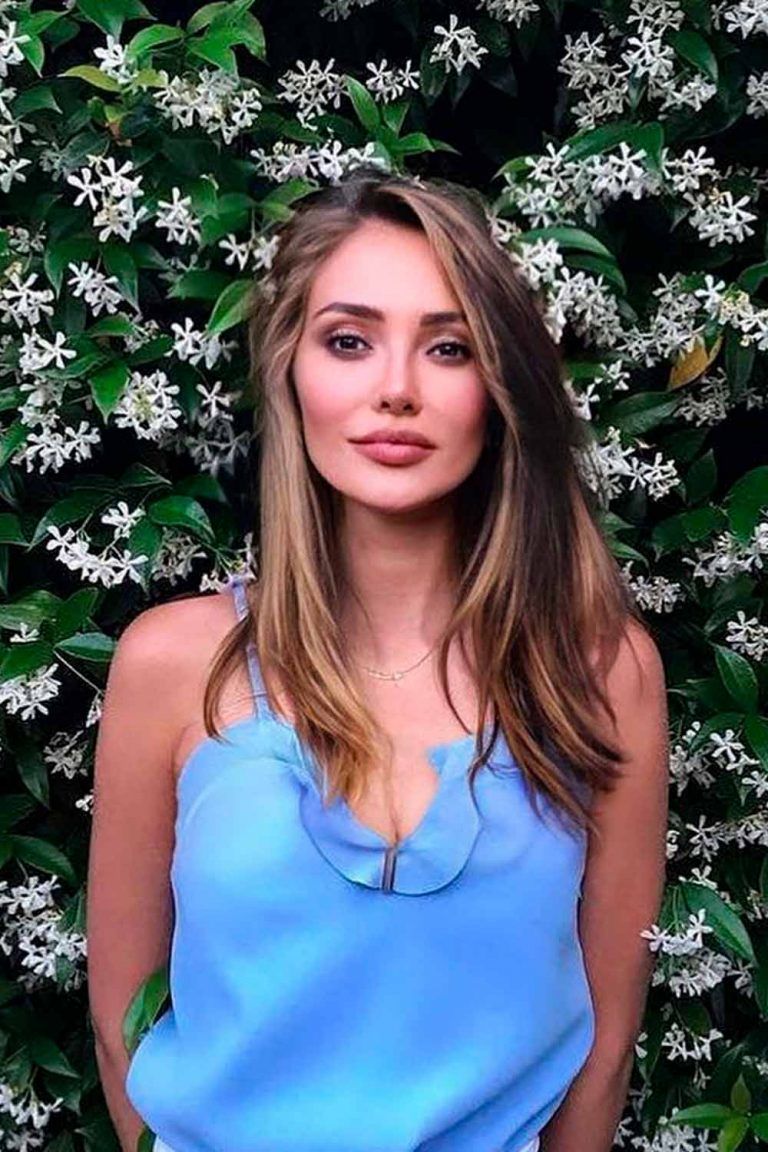 Credit photo: instagram.com/kseniiaburda
Balayage doesn't always provide your hair with extra light strands that contrast against your base. It can be a tone or two lighter that save the so much needed balance. Just look at this face-framing beauty: the silky chestnut base with some reddish hues that smoothly transit to dark caramel ones is a real hair masterpiece. The most of attention is paid to the strands that are closer to your face, framing your face stylishly.
Light Chestnut Brown With Hints Of Red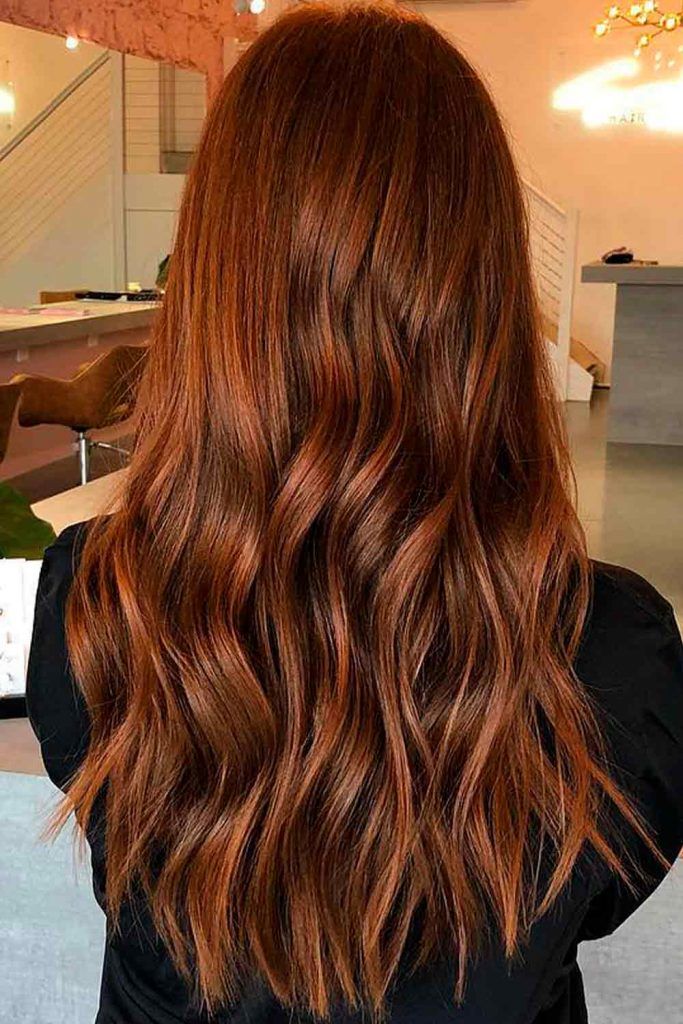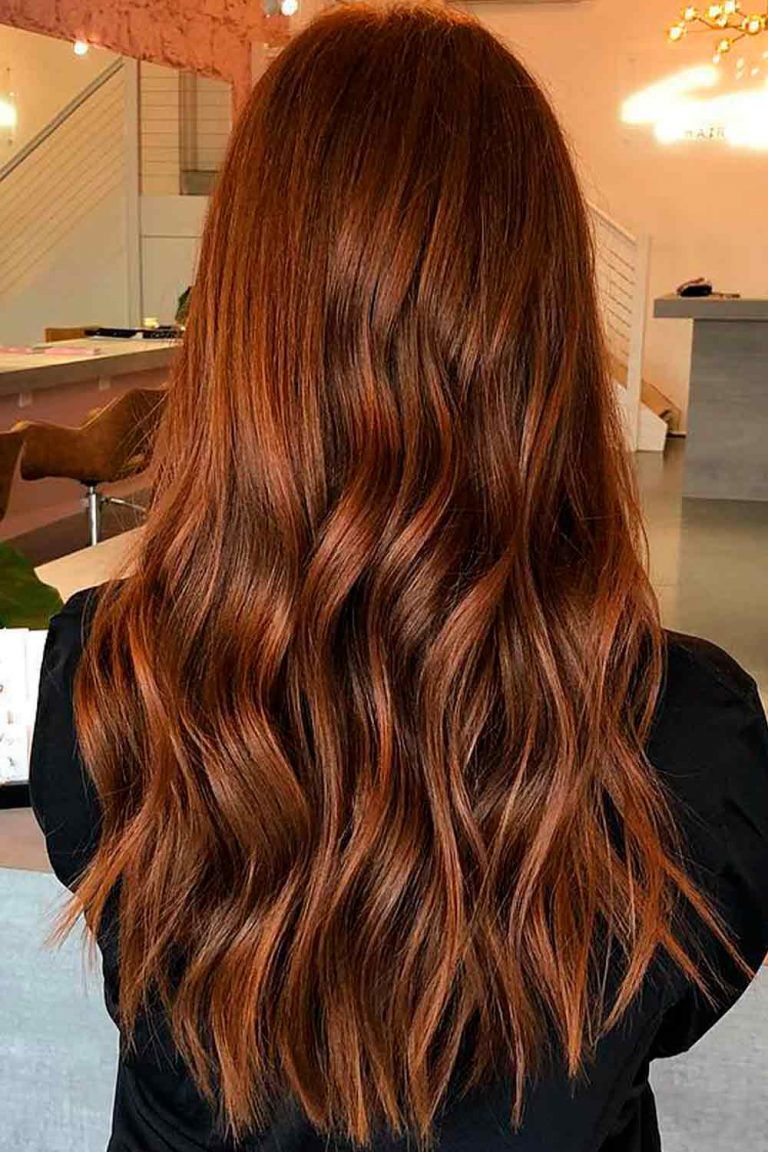 Credit photo: instagram.com/sarah_smithhairstudio
Professional colorists know that truly rich hair color isn't the one that reflects many shades at once. It's a bouquet of many matching hues that reveal gradually when the light reaches your hair. If you have a look at this soft, light chestnut hair once, you won't notice its lusciousness. But when you look at it for the second time, you will see the gorgeous hints of red that become visible only when the sun shines down on them.
Chestnut Brown Ombre For Brunette Hair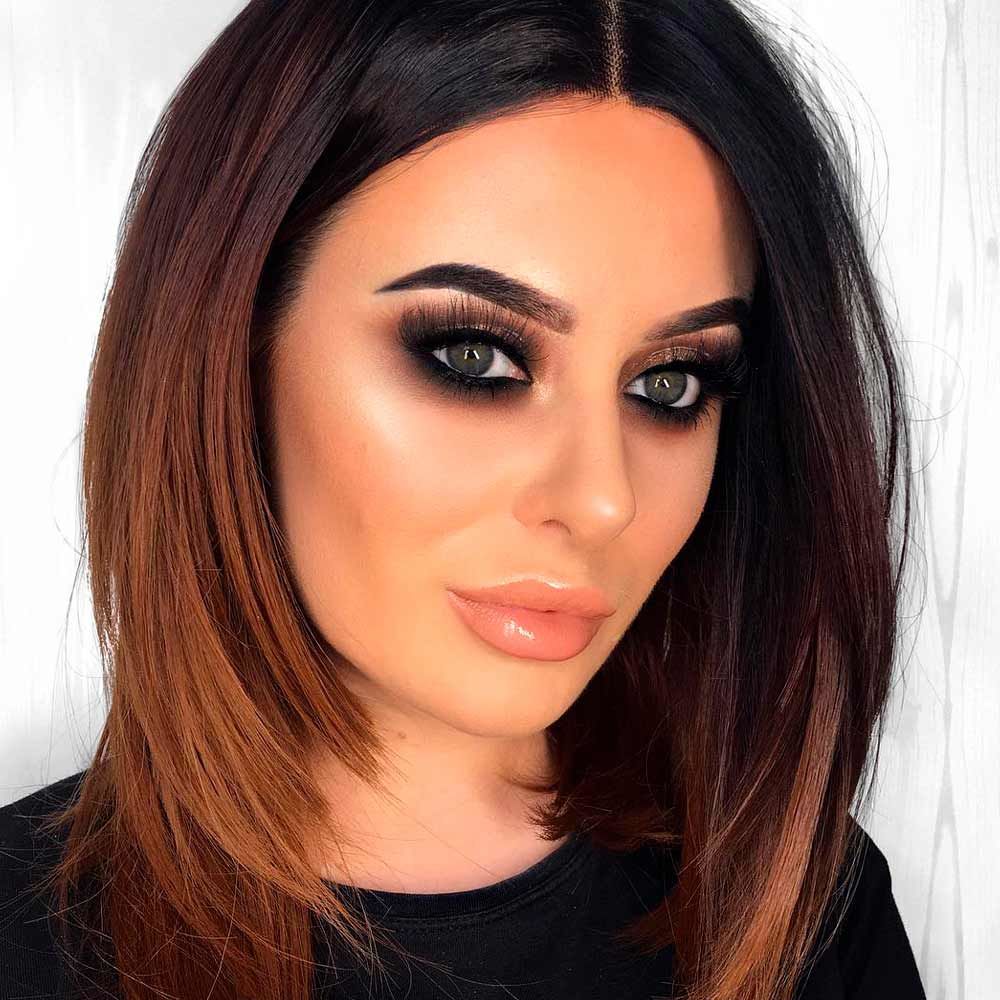 Credit photo: instagram.com/kerri54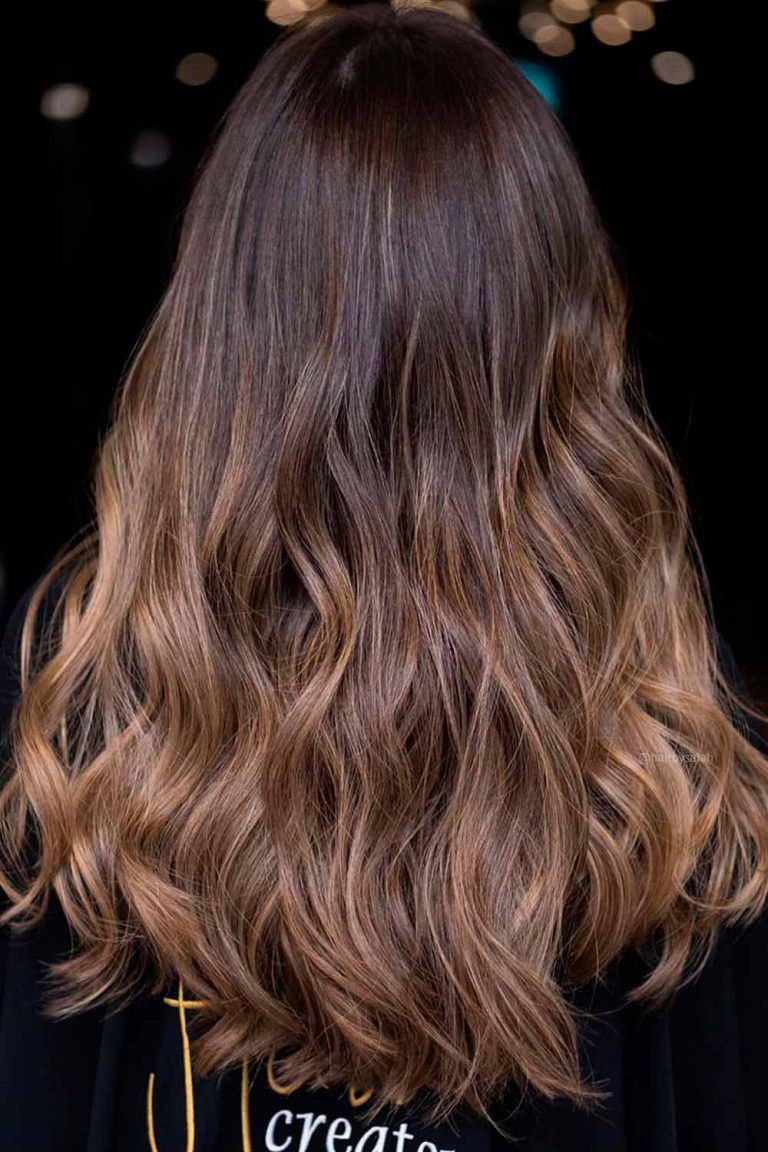 Credit photo: instagram.com/hairbysalah
Why don't take a fresh look at your brunette hair with ombre? Unlike balayage or highlights, the coloring appears all over the midlength of your hair, making the color transition look more visible and saturated. These two colors match as if they've always been together; this is how gorgeous ombre color pairs look like.
Ashy Shade Of Brown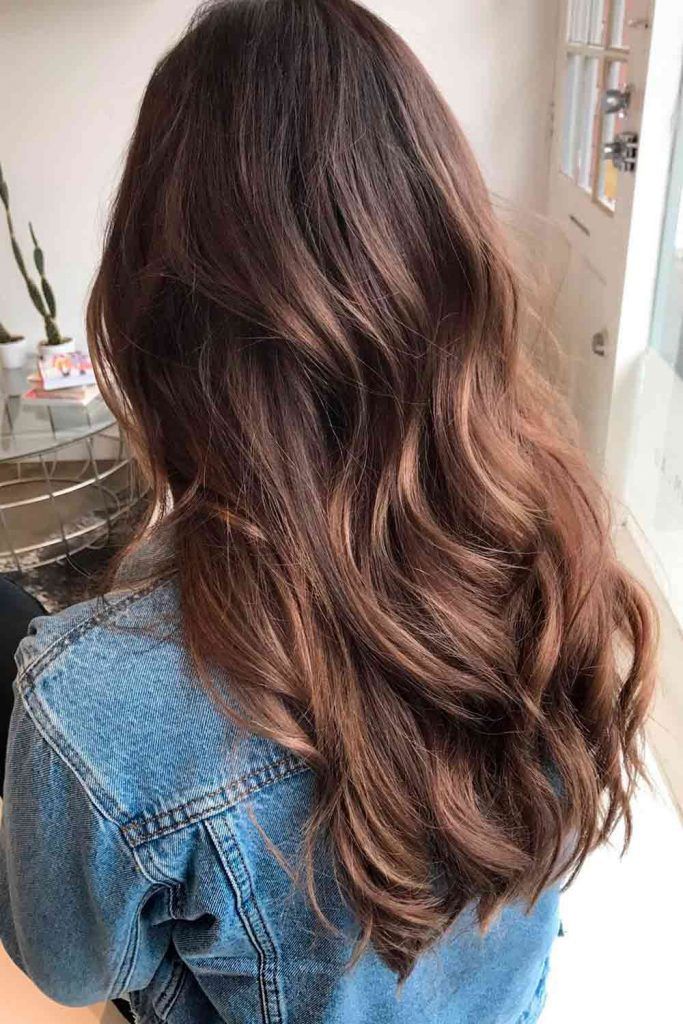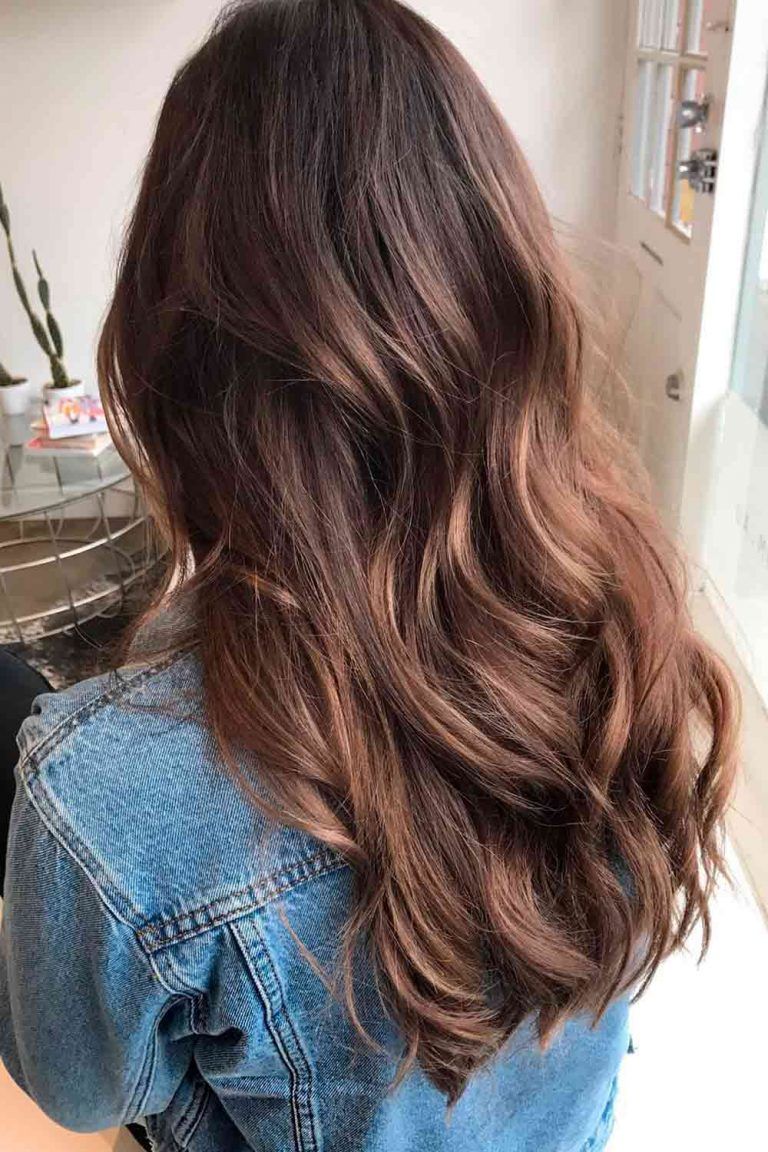 Credit photo: instagram.com/sarah_smithhairstudio
Ashy shades have become very popular these days. And no wonder! Though they're not bright, their faded, a bit cool tone has its own, noble charm that every girl dreams to pull off. And yes, it can be applied to any hair color: here comes the ashy shade of brown to flatter you paler complexion. Such a washed-out color will best work for girls with fair skin tones and pale grey and hazel eyes.
Brown Hair Color + Blonde Ombre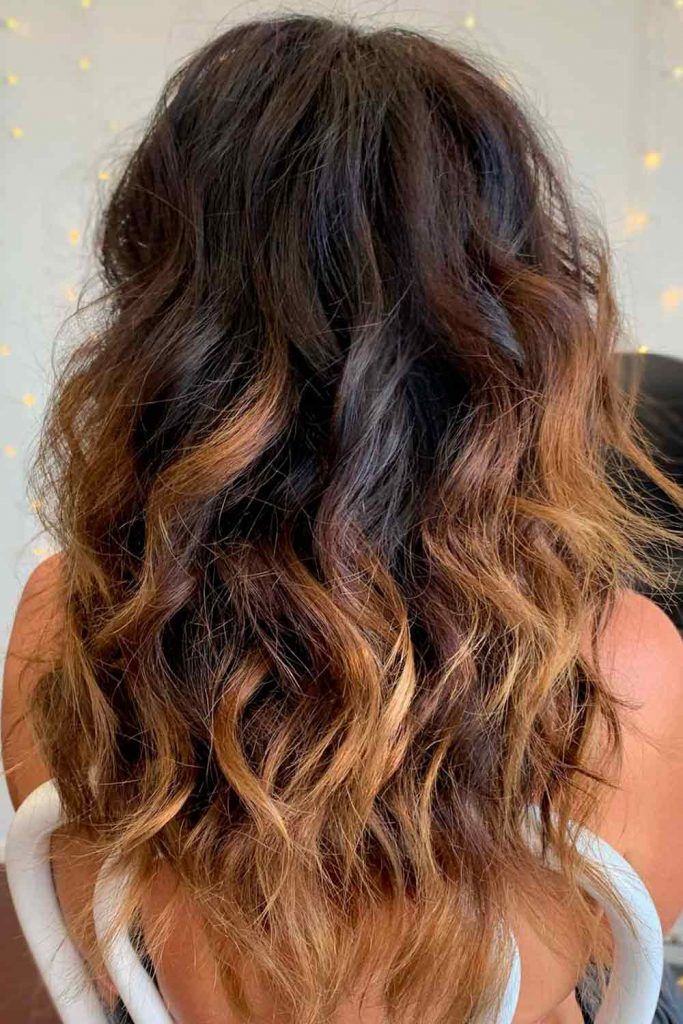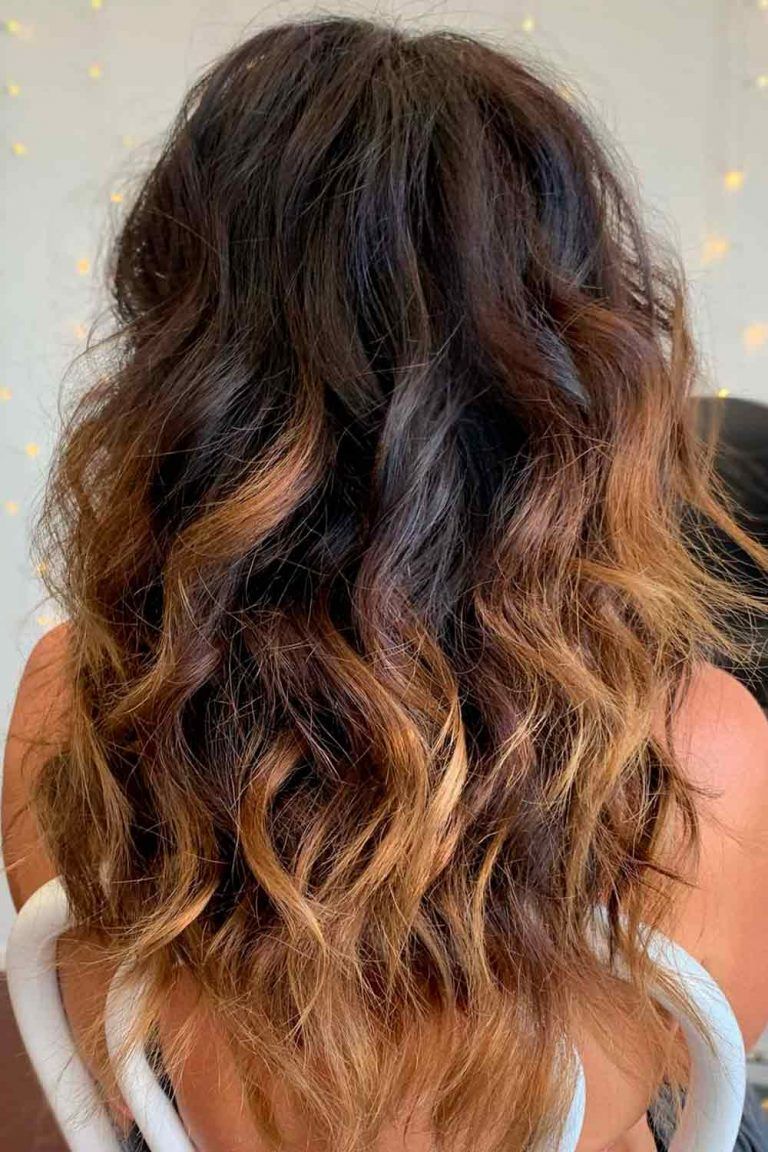 Credit photo: instagram.com/rachaelharris_hairmakeupbeauty
Brown hair color with blonde ombre seems to be a classic that will never die. The seeable contrast of colors is present, but this idea represents the common features of light wheat blonde and light chestnut: they're both very subtle, so no matter how different they are, they will form a high-grade color duo together.
Chestnut Brown With Lowlights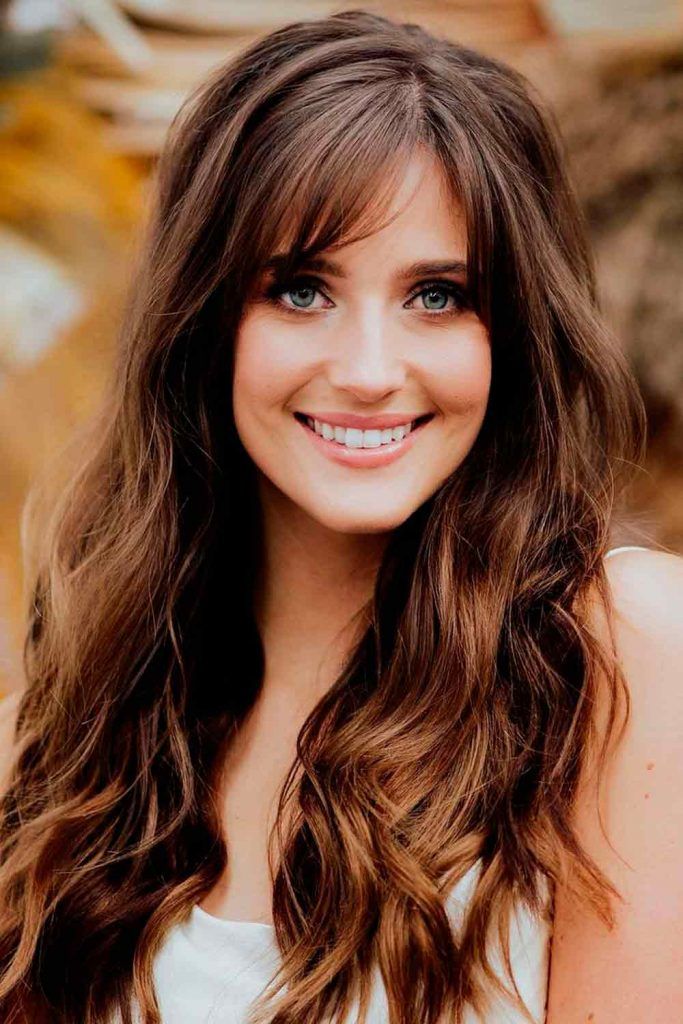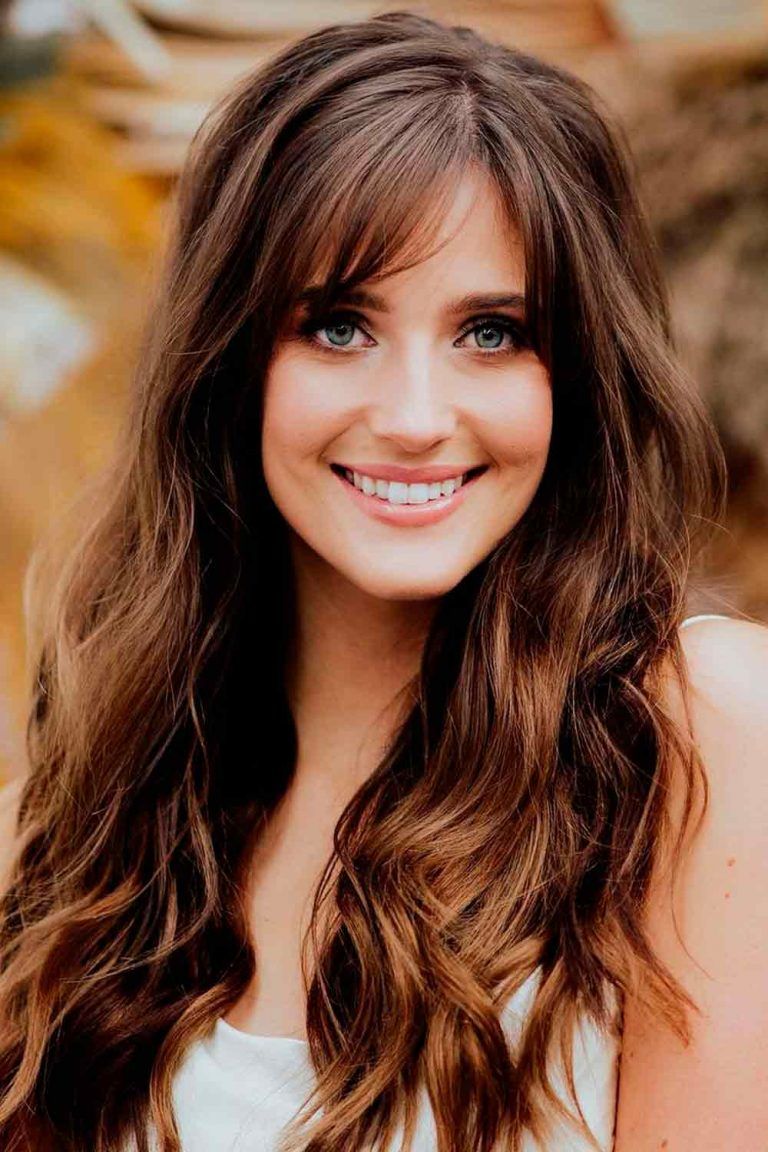 Credit photo: instagram.com/rachaelharris_hairmakeupbeauty
Don't ever underestimate the power of lowlights! Unlike highlights, they're a couple of tones darker than your base, which makes your main color be the highlight itself. Just look at this performance of rich shades on the delicate chestnut hair. This idea will give you an extra-dimensional look you could ever dream of.
Chestnut Hair Color With Blonde Highlights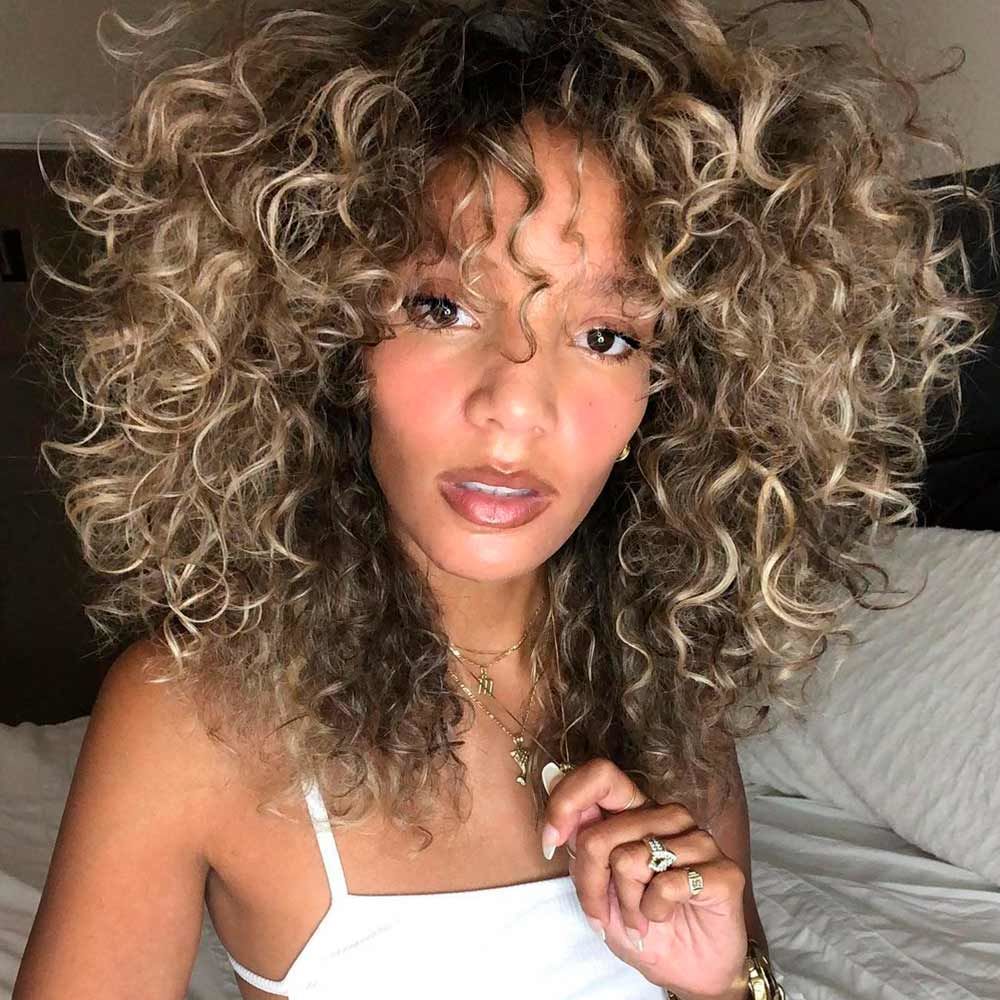 Credit photo: instagram.com/shawnaedwards_
When you pull off the hair color that makes you hungry is means you're doing everything right! The tasteful combination of chestnut hair color with caramel highlights will create such an unbelievable movement to your locks that people won't be able to take their eyes off these yummy colors.
Dark Chestnut Brown Hair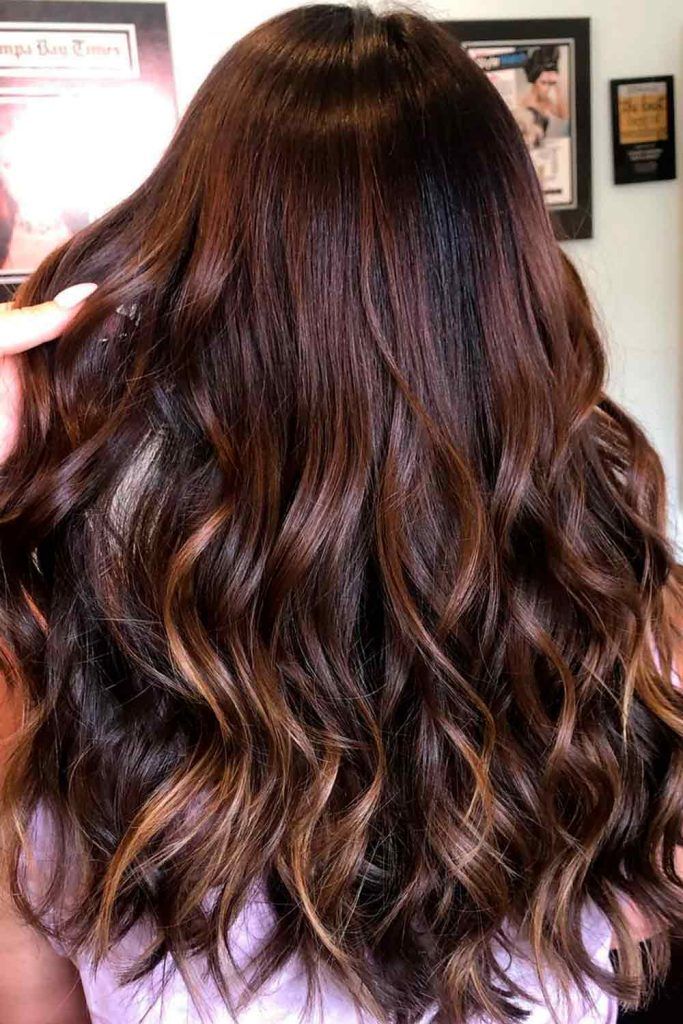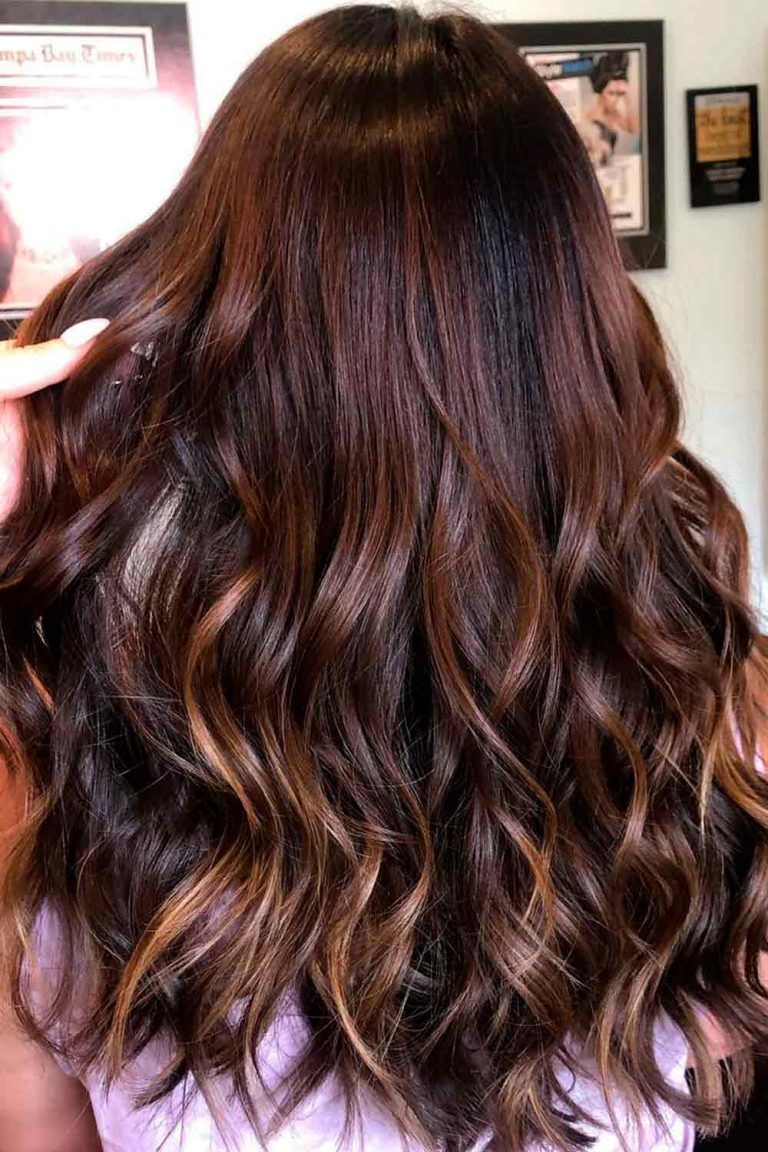 Credit photo: instagram.com/irinabilka_hairandmakeup
Girls who like deep and saturated colors will definitely try this dark chestnut brown hair. Even though it's dark, it still reflects the richness of brownish color shades and nicely plays with light. Its main advantage is that it suits every skin tone and eye color; the darker colors are more versatile than light ones.
Copper Light Chestnut Brown Hair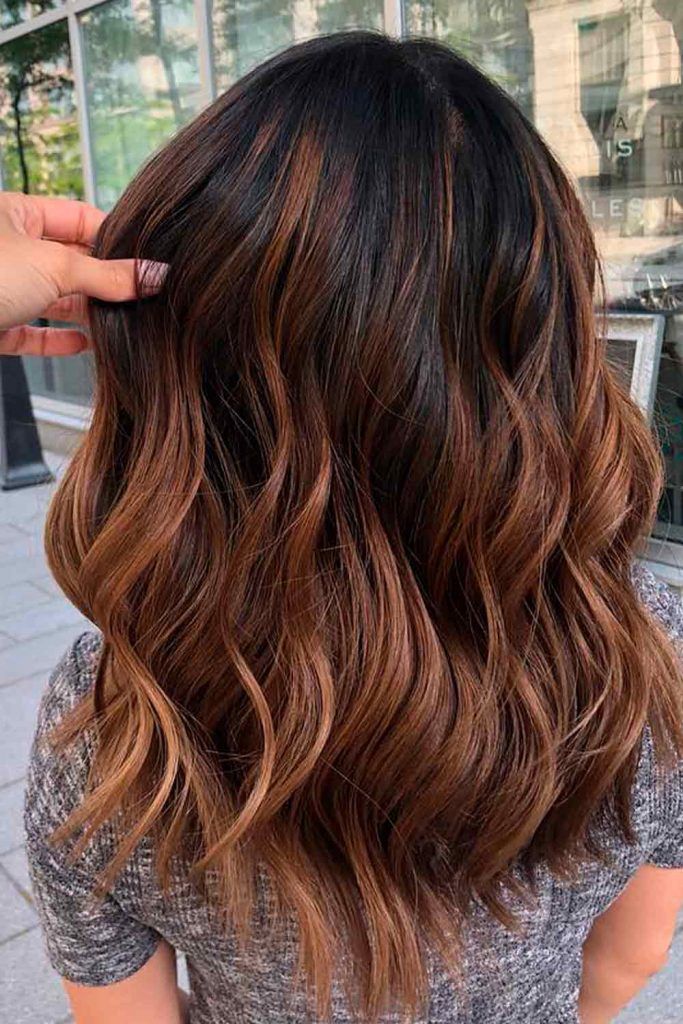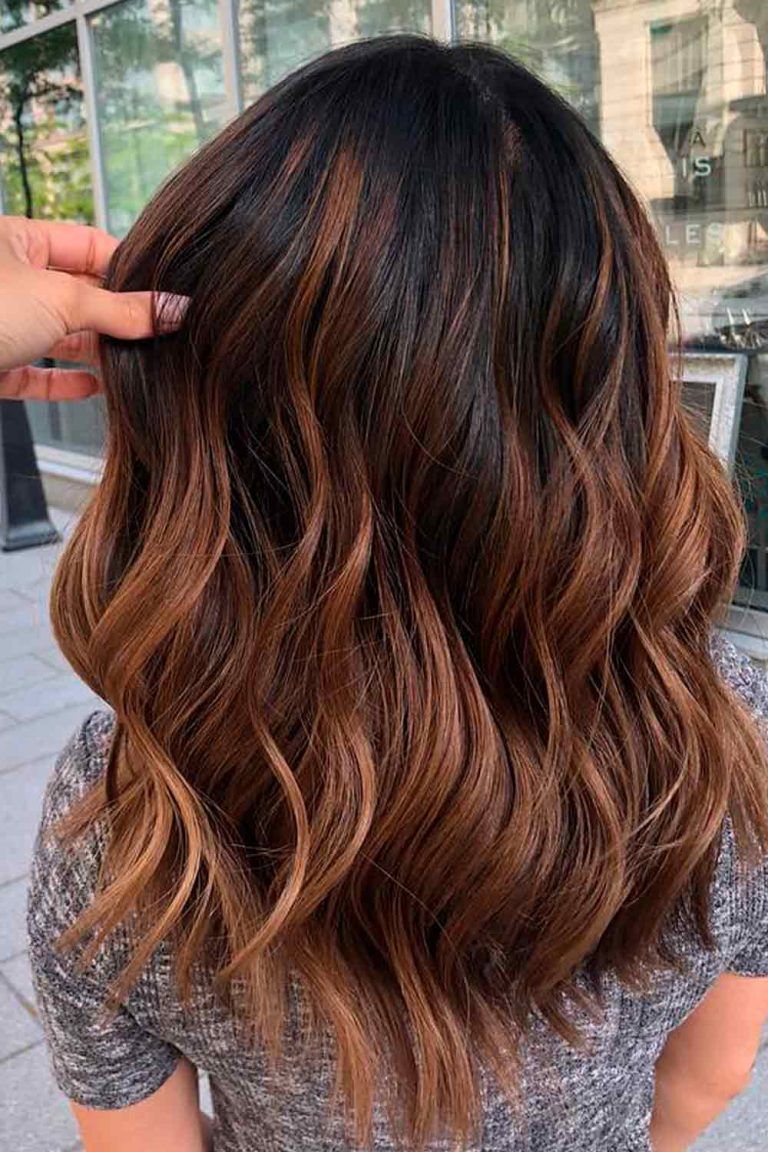 Credit photo: instagram.com/amastylist__
Light chestnut brown hair with coppery hues is a good alternative to gingery hair colors. Most red colors are quite tricky to achieve, so how about adding some coppery vibes to your light brown locks? Once you bring this idea to life, your hair will shine like million jewels: this is how copper highlights work.
Chocolate Brown Hair Color With Chestnut Balayage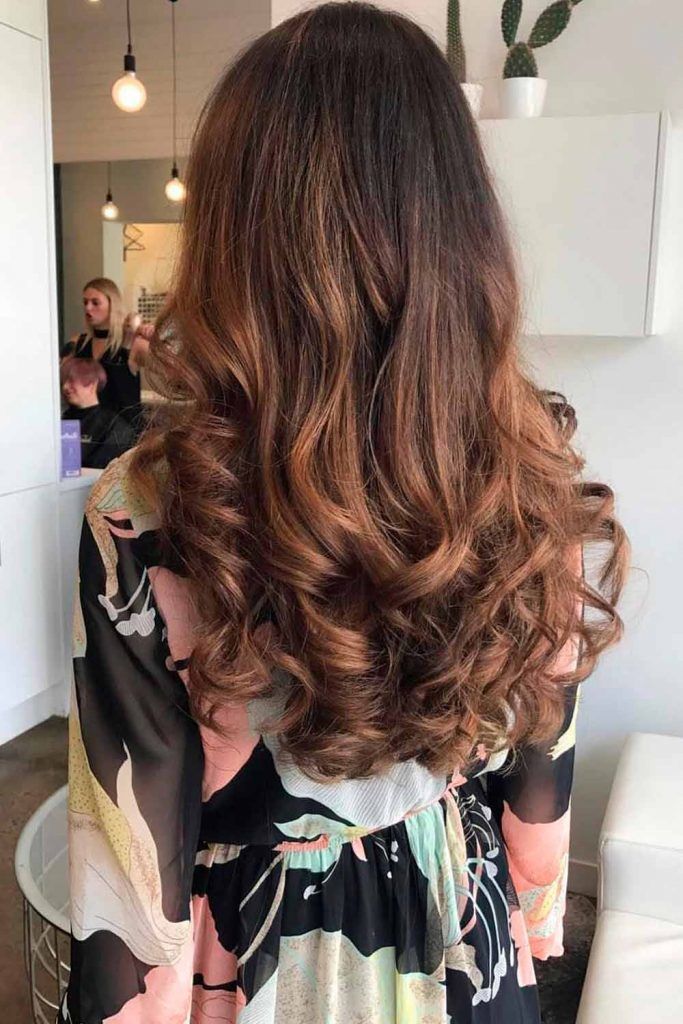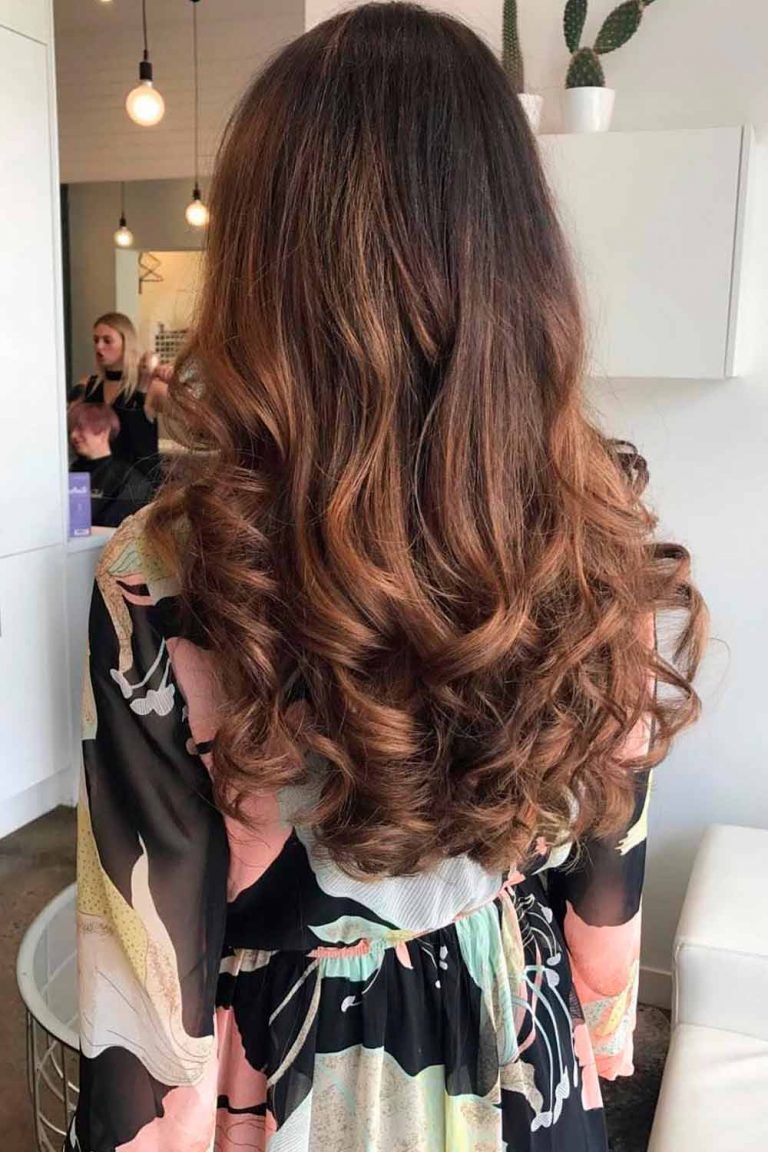 Credit photo: instagram.com/sarah_smithhairstudio
What if we tell you that you can add some chocolate to your life without weight gain? Yes, such sweetness as chocolate brown hair color to your hair won't ever hurt. To diversify this stunning cocoa brown hair color, ask your colorist for chestnut balayage: it will look like milk foam on your morning cappuccino.
Chestnut Brown Ends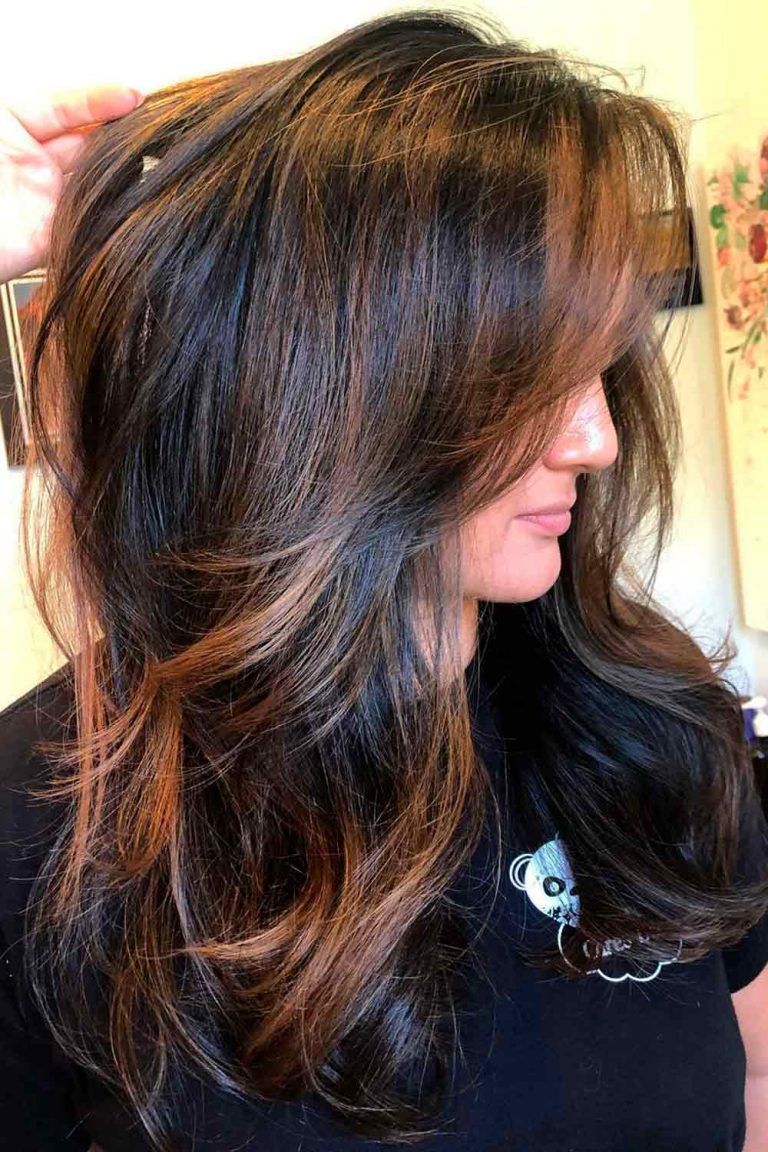 Credit photo: instagram.com/irinabilka_hairandmakeup
Sometimes a touch of charming light shine is enough to enliven your natural hair color, so going for a completely new one is obviously a needless commitment. Chestnut brown ends will emphasize the deepness of your darker base with their honey-gold hues, adding a lot of pleasant dimension to your locks.
Black With Chestnut Brown Highlights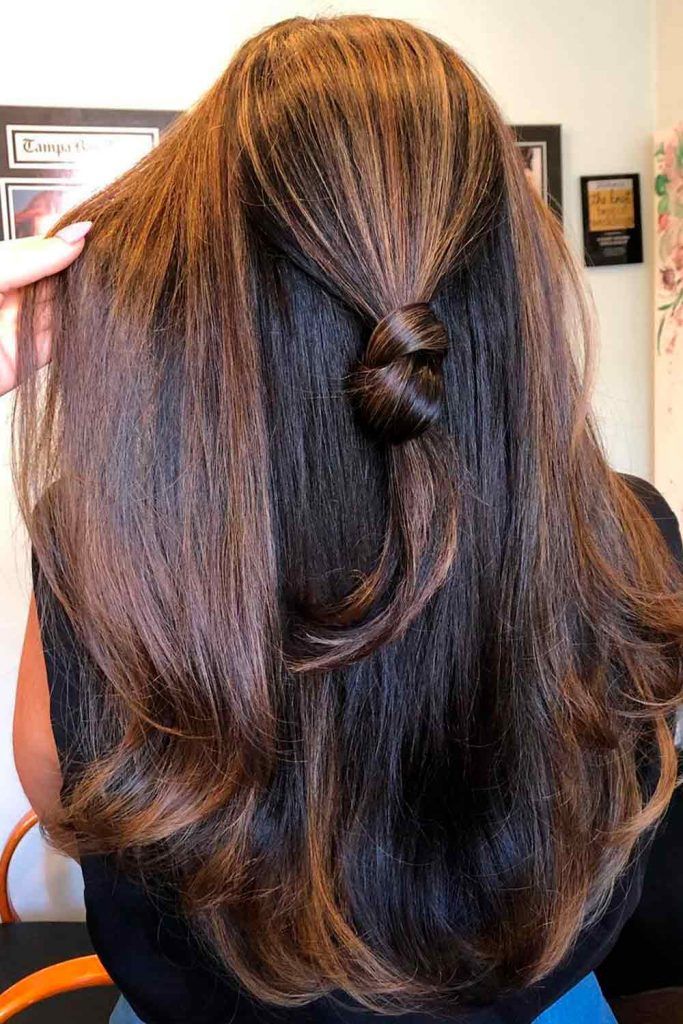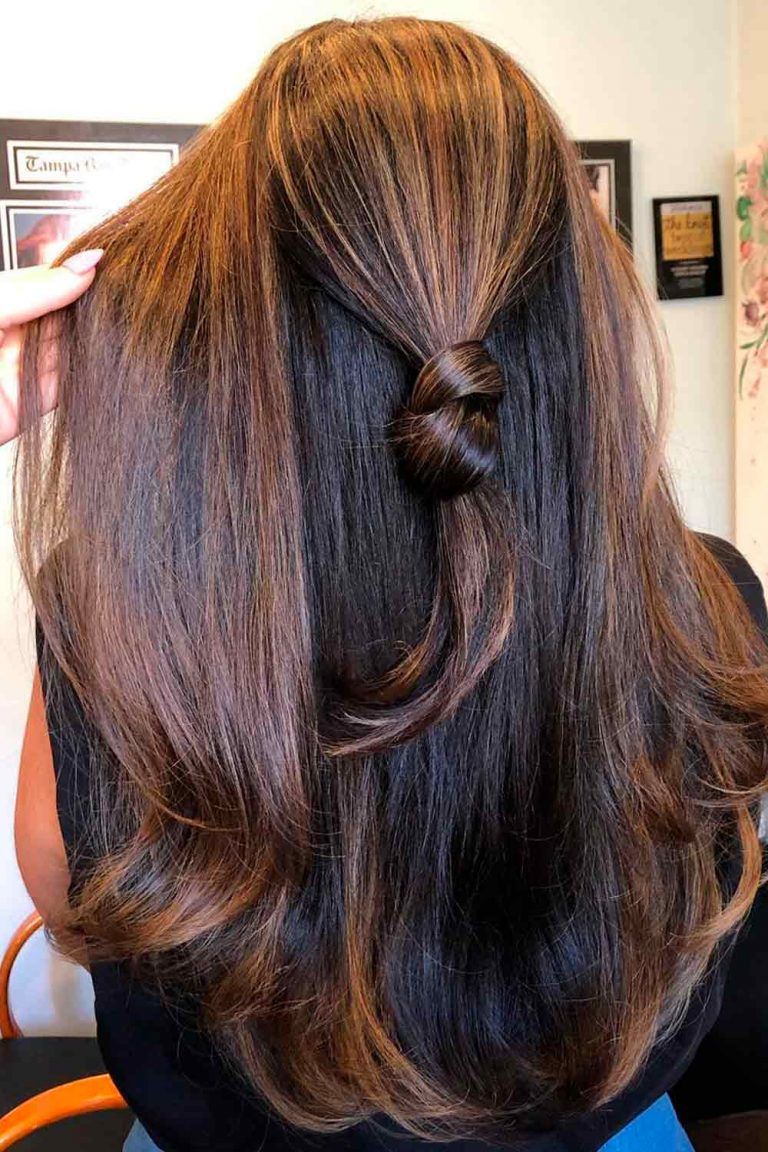 Credit photo: instagram.com/irinabilka_hairandmakeup
Some ladies prefer to opt for contrastive colors when it comes to highlights, and we want you to pay attention to a softer and more effortless way of adding more dynamics to your hair. Chestnut hair color stands between the medium and dark brown shades, which means it can be a nice match for black and deep bases that will create a rich and natural look.
Chestnut Brown With Carmel Blonde Highlights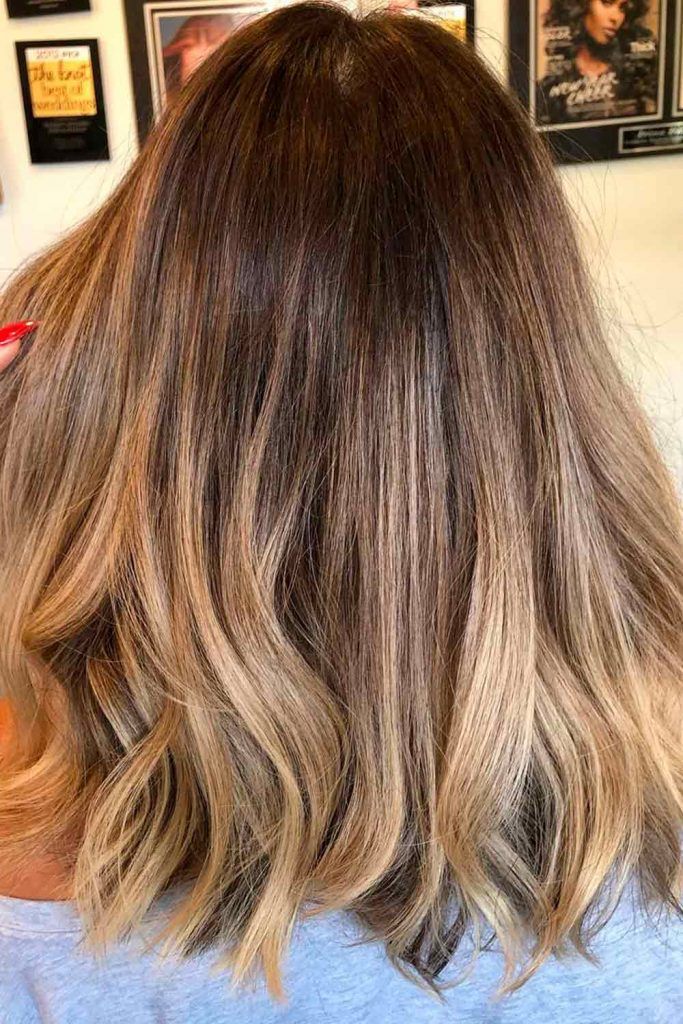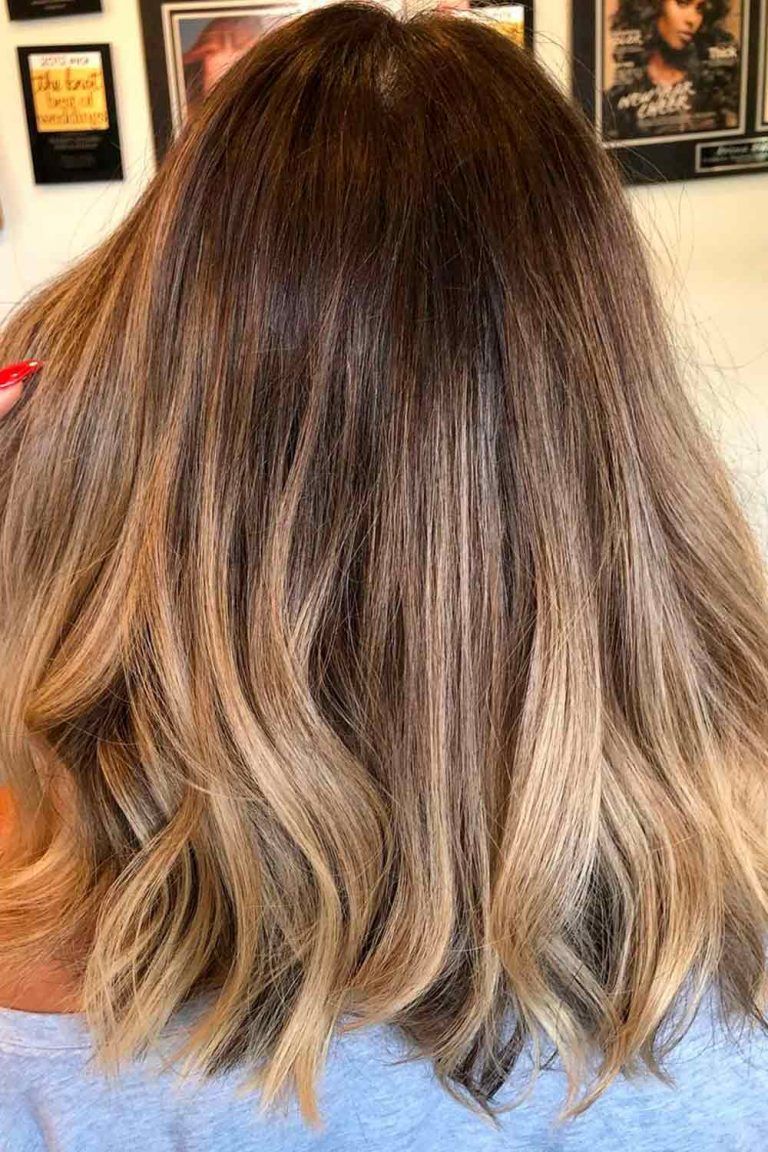 Credit photo: instagram.com/irinabilka_hairandmakeup
We understand why so many girls love to combine blonde and brown shades: the mixture of the most natural-looking colors will always be the number one request. Once you go for total chestnut brown hair and finish it with sweet, semi-light caramel blonde highlights, you will see that naturalness is something that can really make you look different.
Soft Chestnut Brown Balayage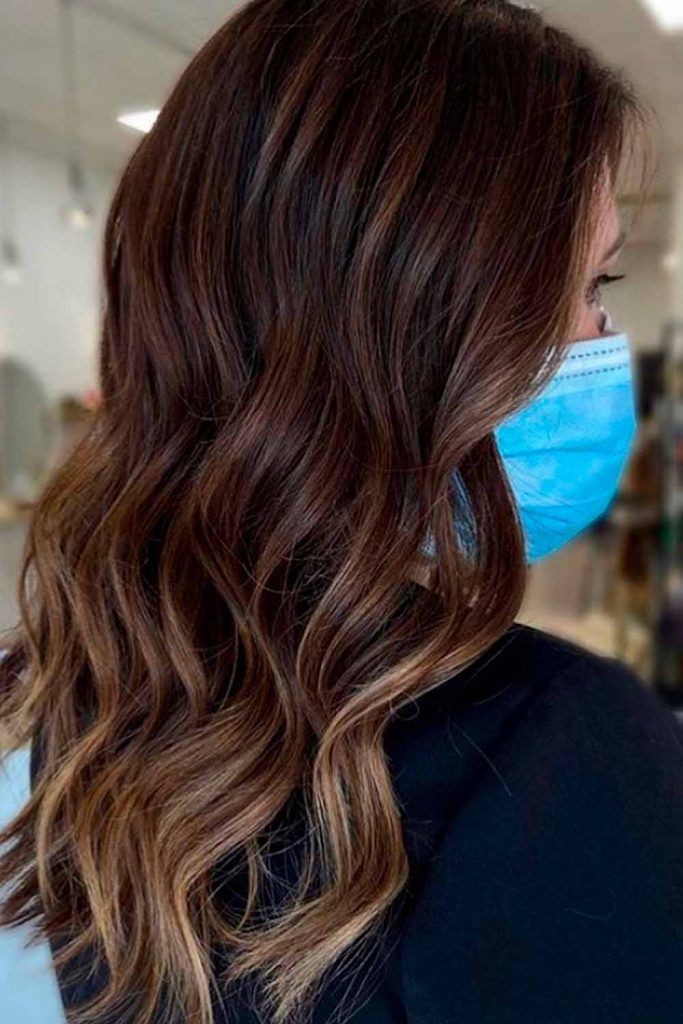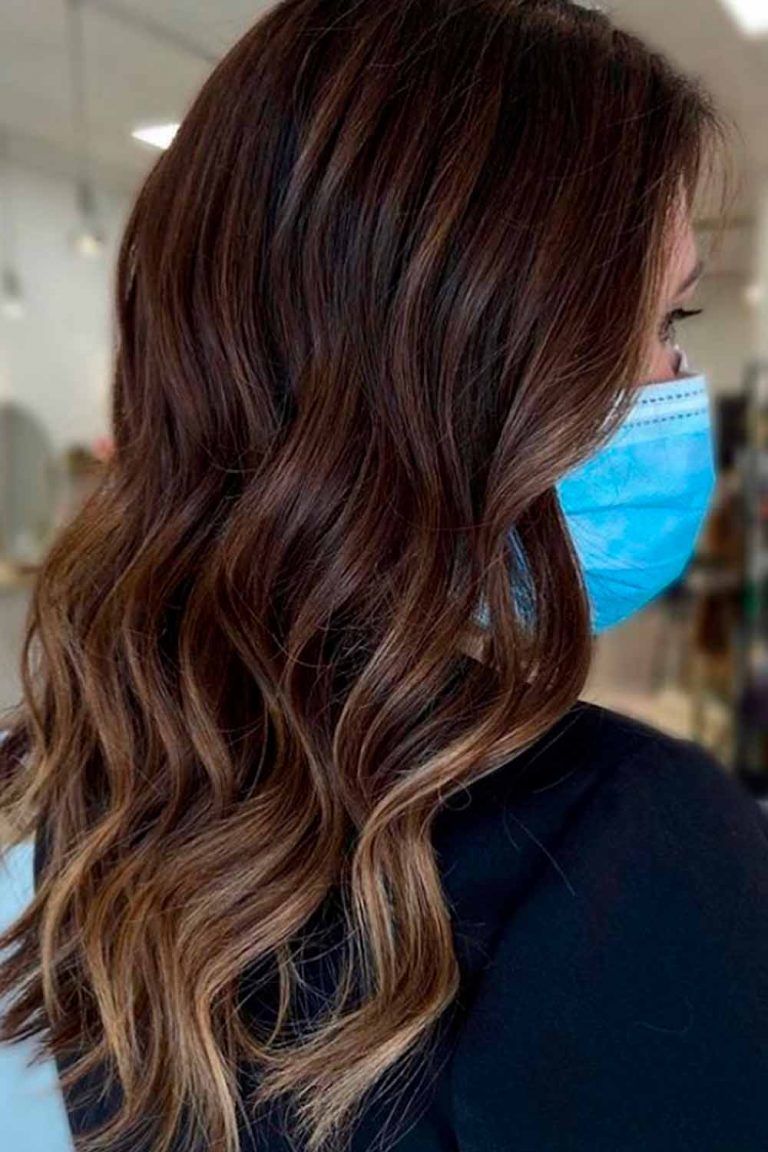 Credit photo: instagram.com/thevividbrunette
Balayage, as well as ombre and highlighting technique, can differ in color intensity. Though the first technique offers seamless graduation, some traces of added colors are still seeable. If you want a more unnoticeable transition, ask your colorist for a soft variation of balayage, where your color is one tone darker than the added one. Look what a gorgeous effect this brown coloring gives!
Chestnut Partial Highlights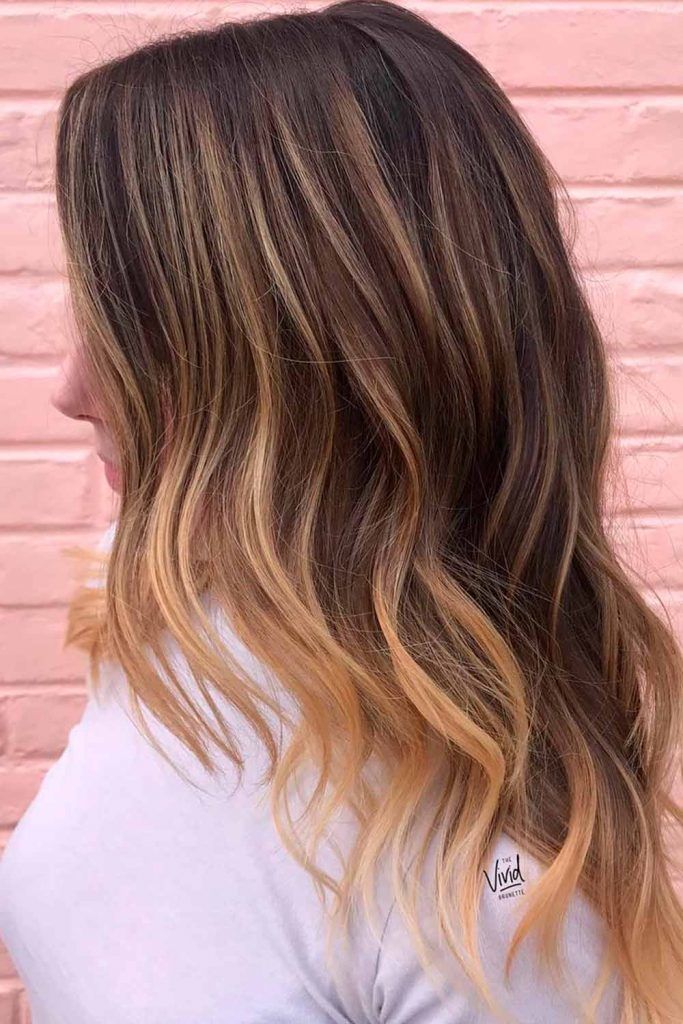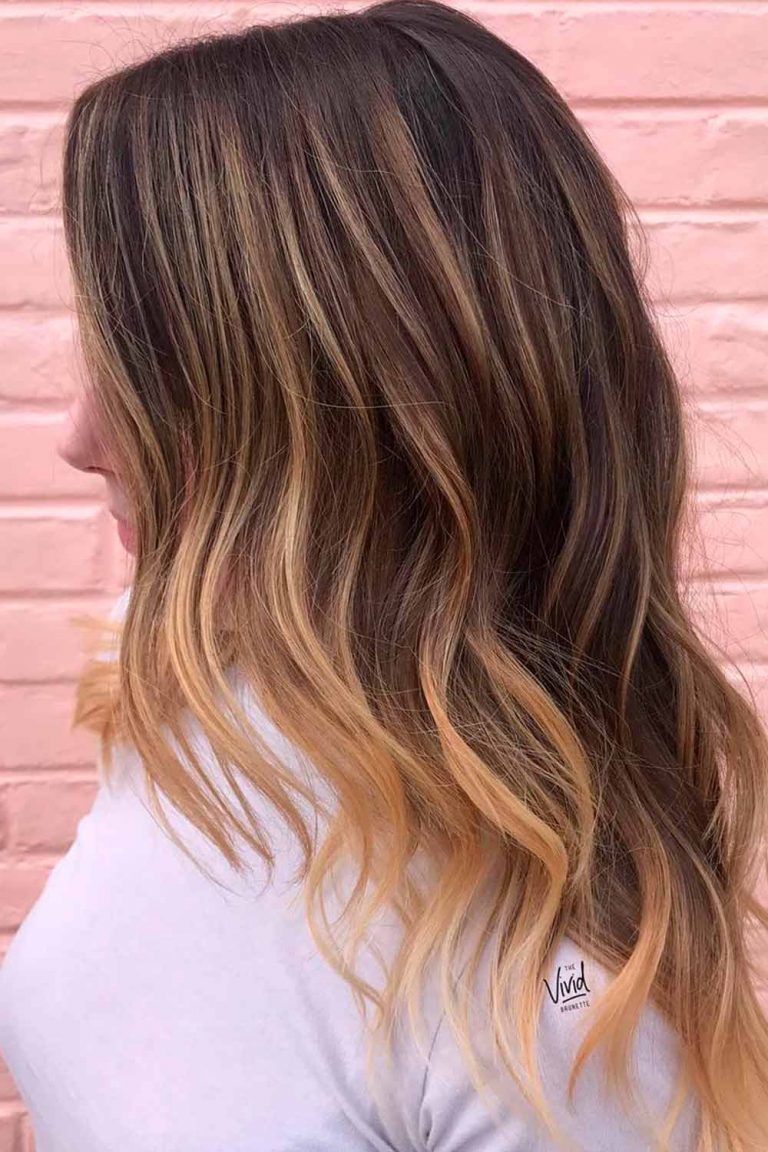 Credit photo: instagram.com/thevividbrunette
Partial highlights focus on a particular area of your hair, and the most popular idea takes place at the front pieces. Also, such coloring involves less damage, which is great for anyone. You can accentuate your front locks by adding light chestnut hints to your medium brown base and thus framing your face a little.
Brunette With Light Chestnut Brown Locks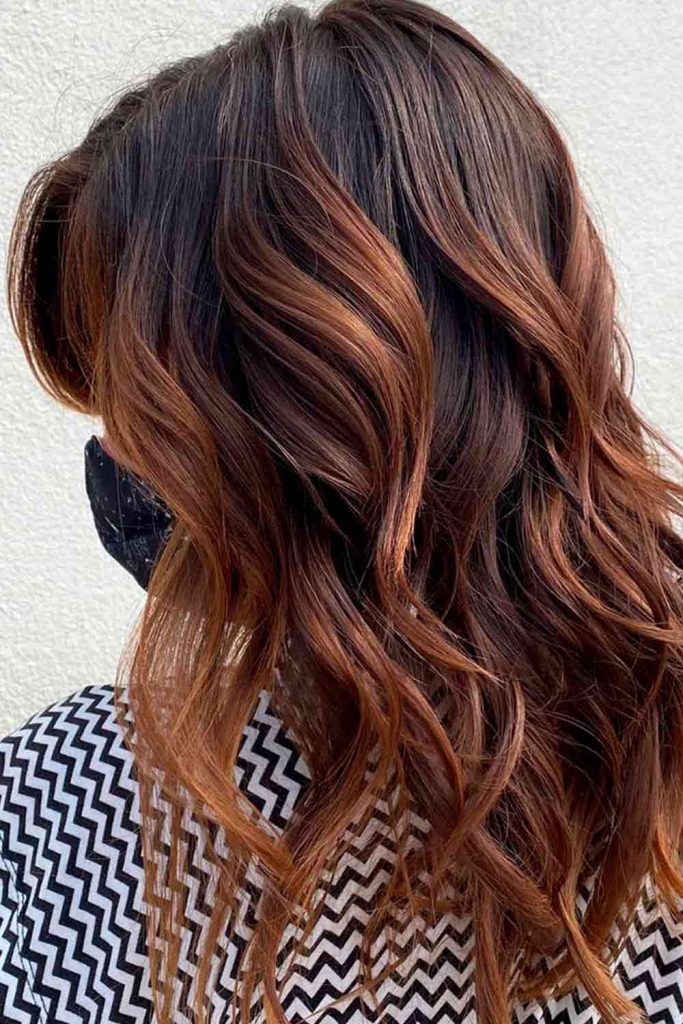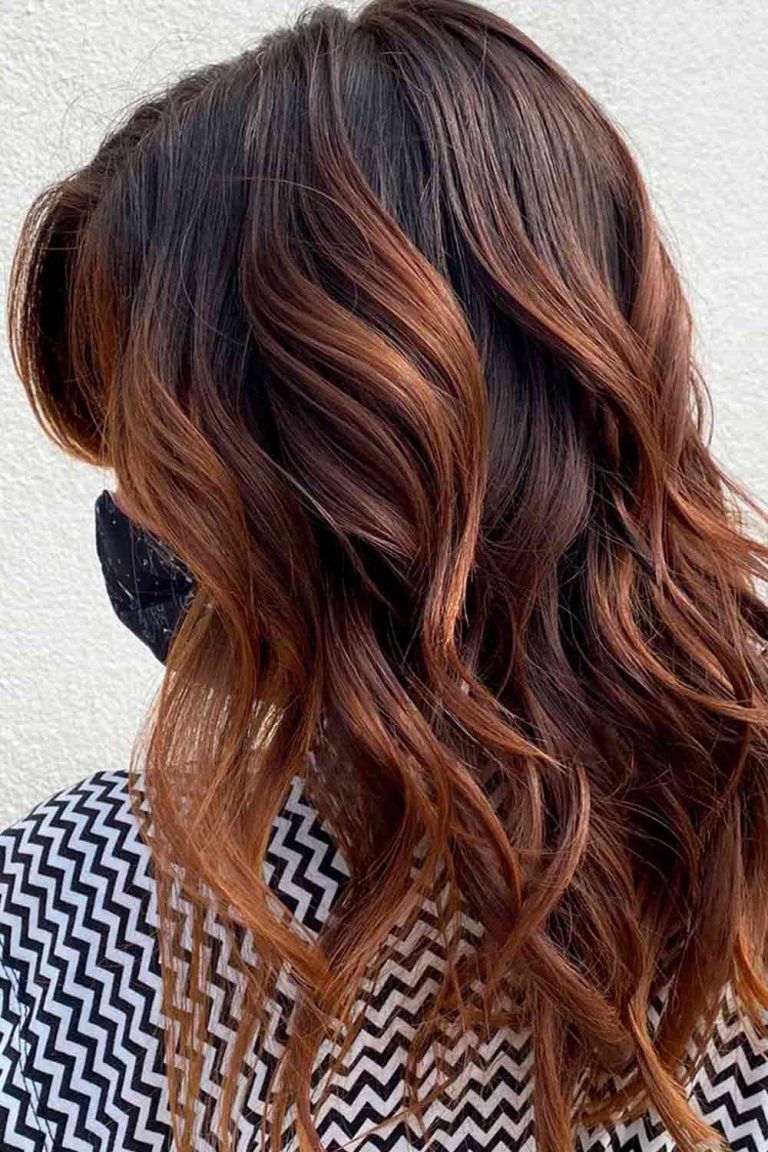 Credit photo: instagram.com/thevividbrunette
Here's another way to create a natural dimension with three different brown shades. First comes your dark brown base, then a couple of light chestnut strands enhance its richness, becoming lighter at the ends. Vertical strands coloring always stands out, yet looks organic if the added colors belong to the same color scheme.
Chestnut With Auburn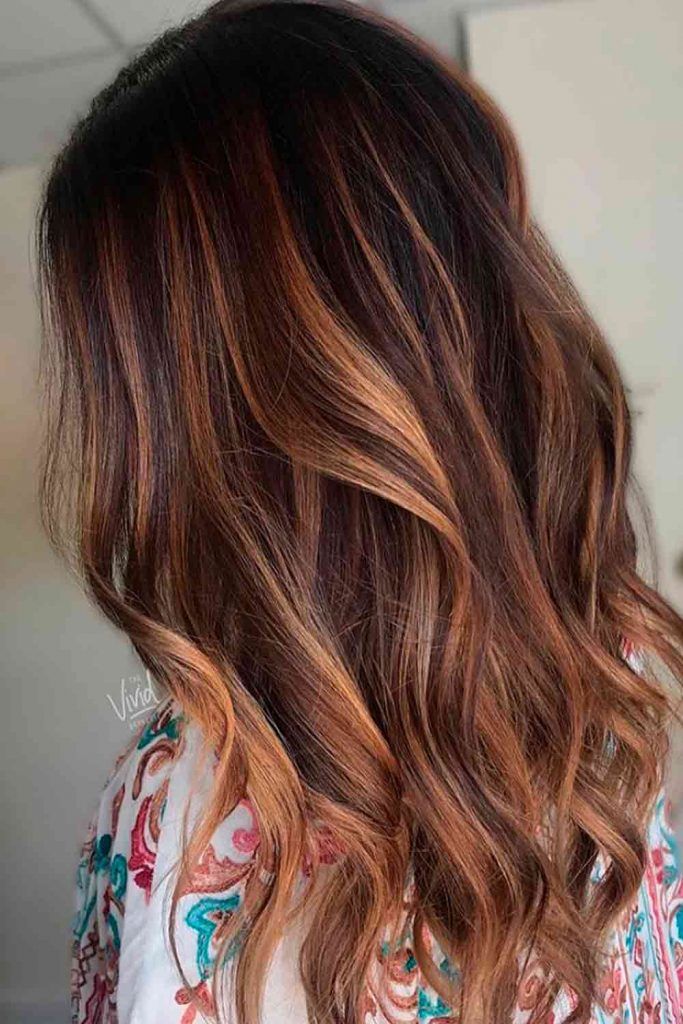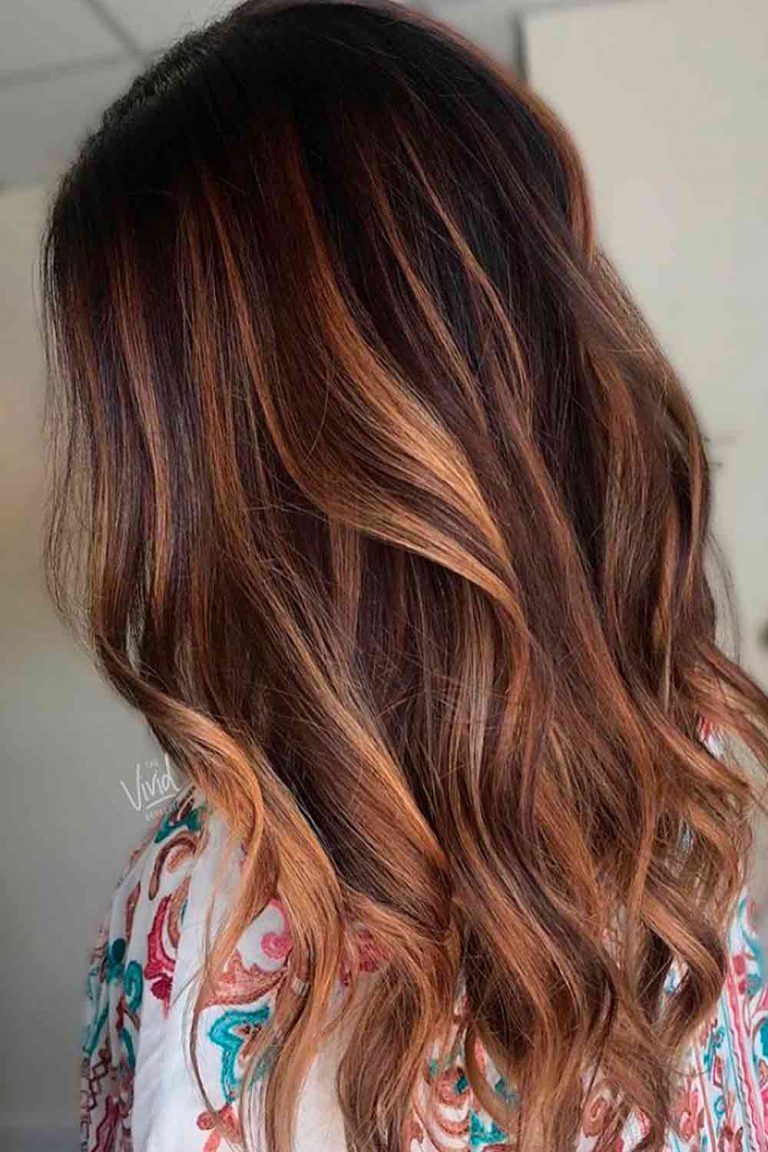 Credit photo: instagram.com/thevividbrunette
Since naturalness never comes alone, there's no better way to achieve an amazingly attractive and natural-looking hair color at once than mixing several similar shades. Chestnut and auburn colors both have red undertones; the former is deeper and the latter is warmer. Can you imagine how much of the visual impact these two will bring once you combine them? It can be any color technique you want, as nothing can hide the depth and warmth of the most playful brunette shades.
Chestnut Brown Undertone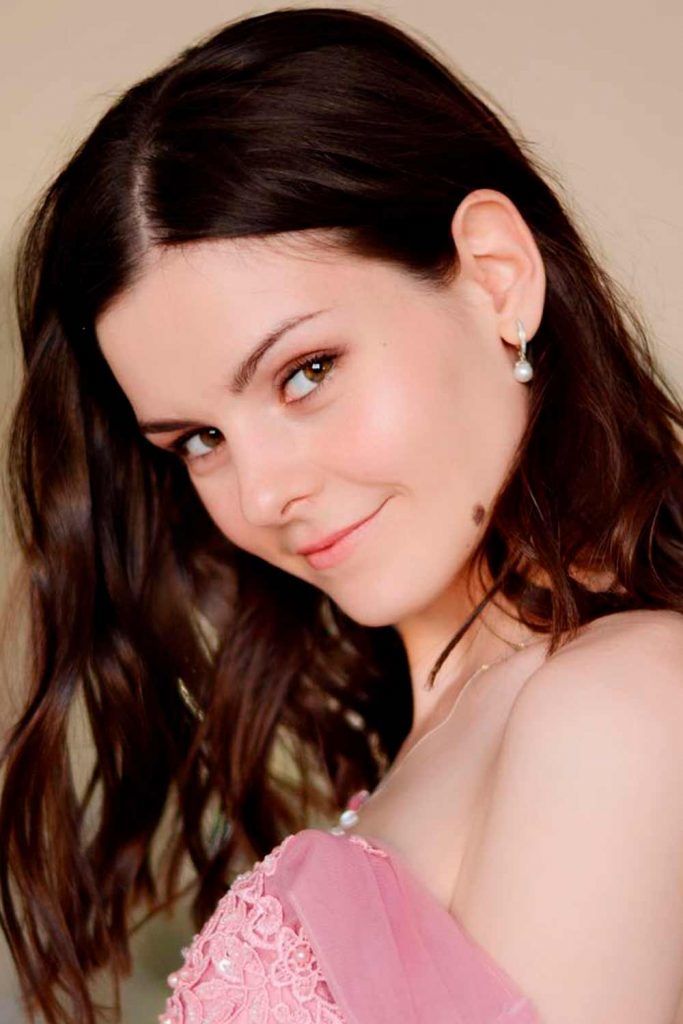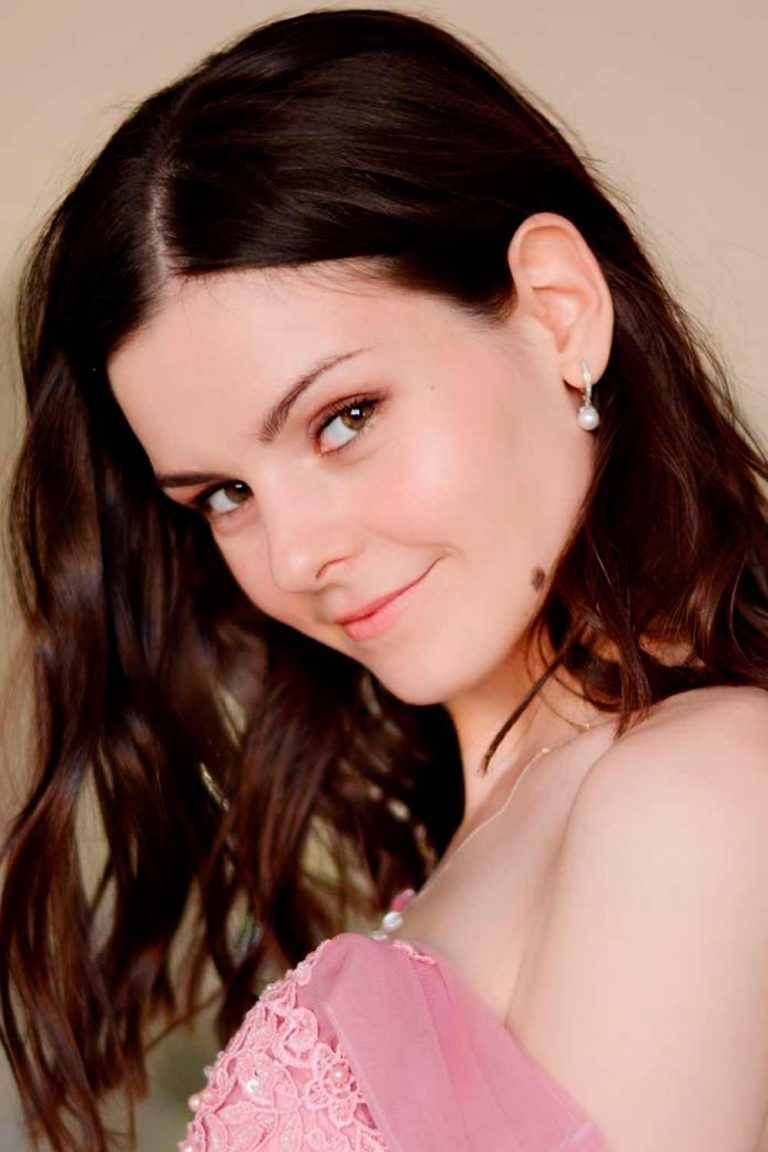 Credit photo: instagram.com/karinaupdo
What if we tell you that you don't need to sacrifice your hair and go for bleaching to see your dark hair from a new angle? In fact, you can switch to a warmer undertone, thus making the natural dimension and shine in your hair more intense. And chestnut brown hair color is the universally fantastic shade that can perfectly adapt to all dark hair bases: from jet black to deep brown. Besides, mixing a dark shade with a reddish-brown one is the easiest and most harmless way to add more dynamics to your color.
Light Chestnut Brown With Black Roots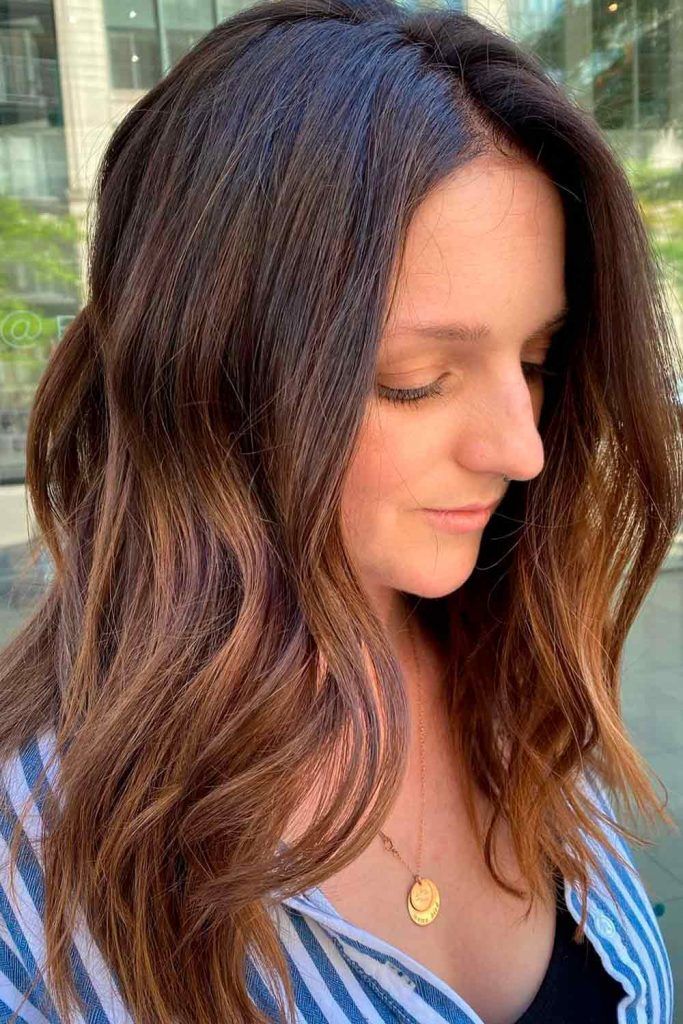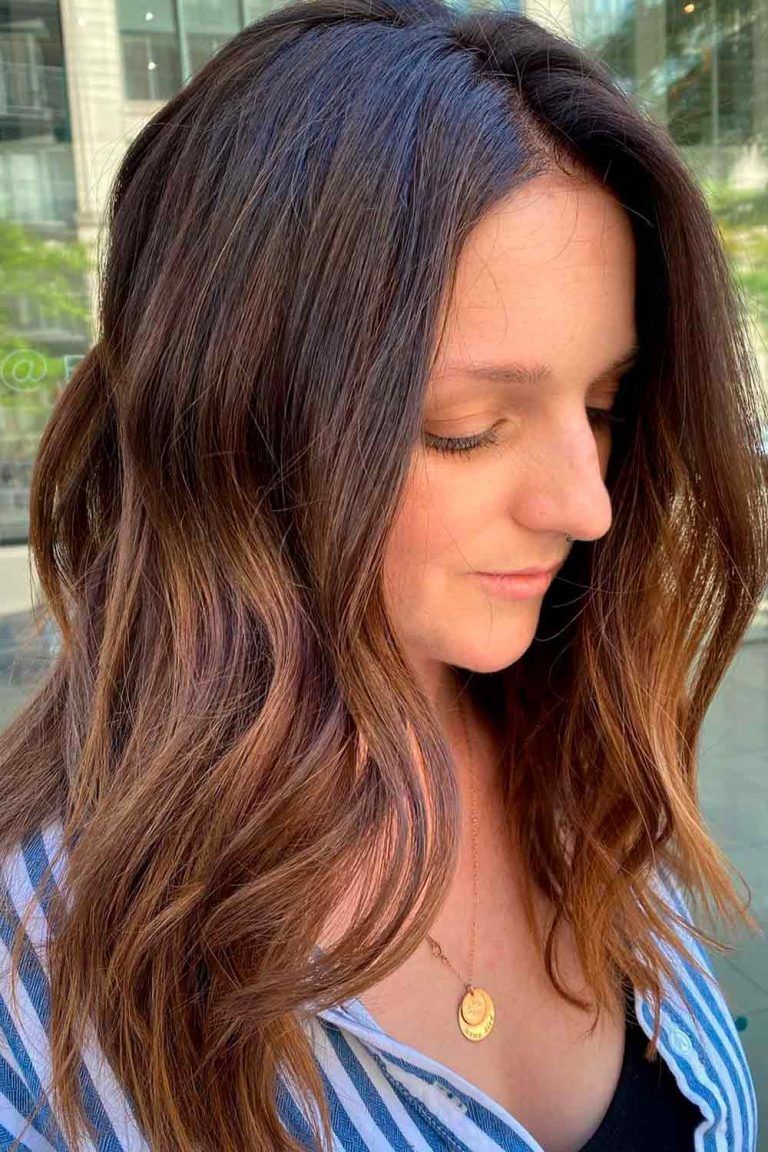 Credit photo: instagram.com/kimblome
Lighter versions of chestnut brown have become the number one choice of women of all ages for one simple reason: when the brown portion is lighter, the reddish hue takes over. Here, you can see how dark roots smoothly switch to the happy medium between lustrous brown and everyone's desired red colors. The look is rich, lively, and vivid, and it's the perfect option for brunettes that have always wanted to take a plunge into the enviable shades of red hair color palette.
Soft Balayage For Dark Brown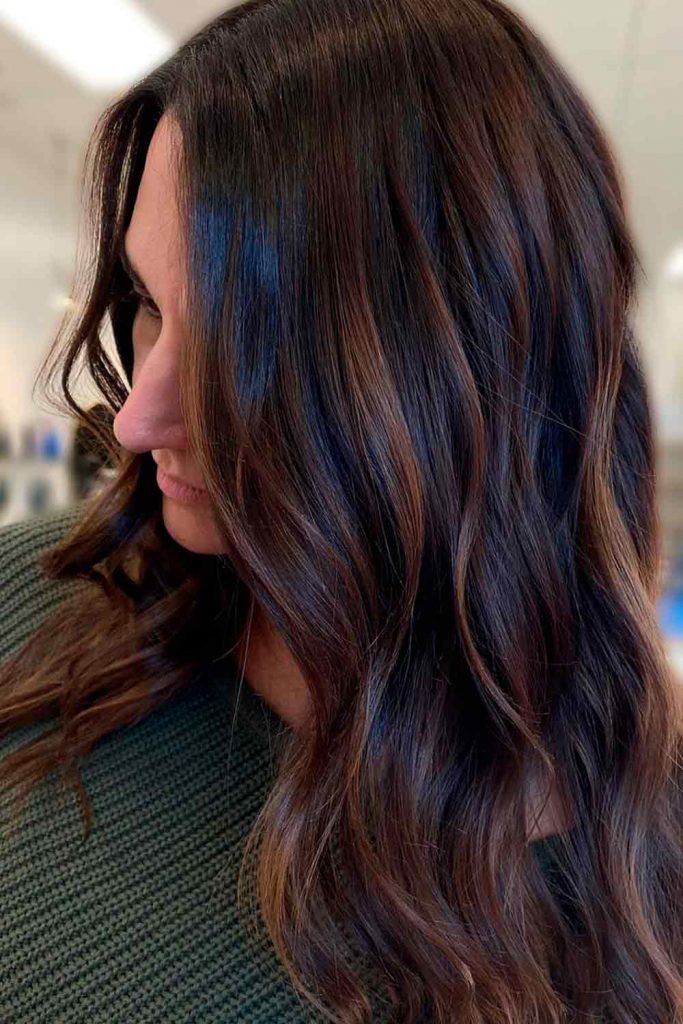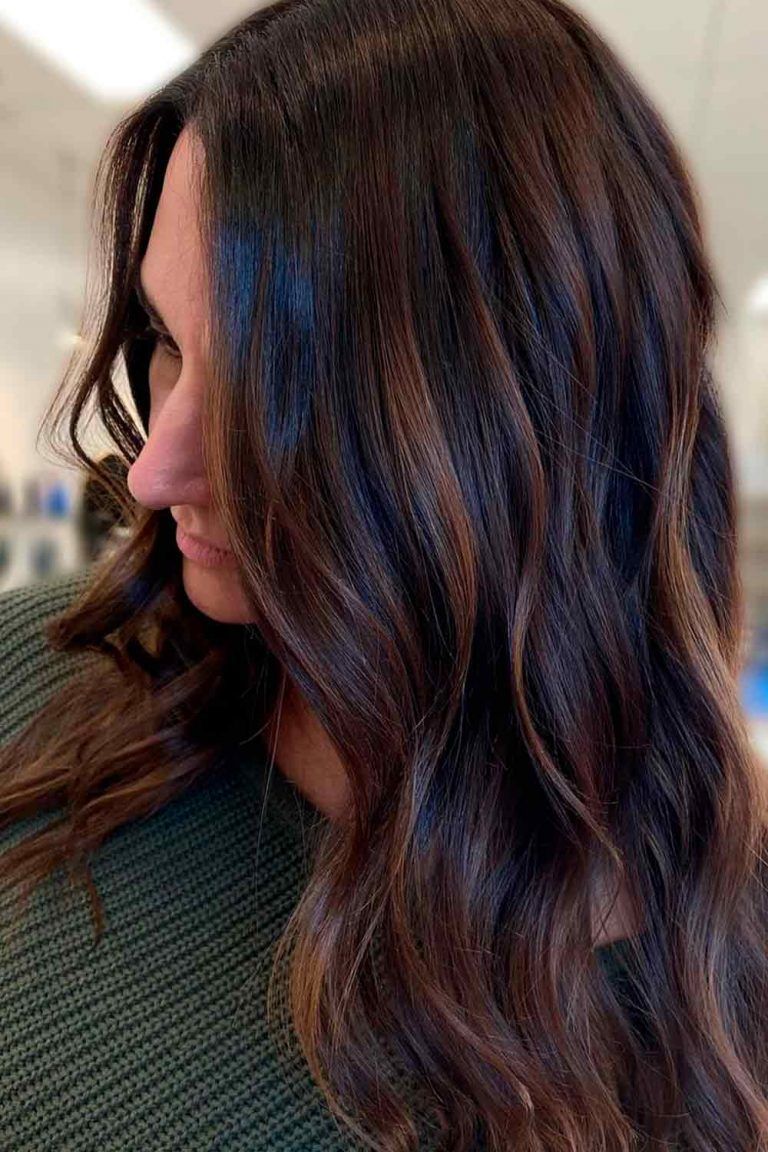 Credit photo: instagram.com/thevividbrunette
Balayage is even bigger than you think it is. It can accentuate your hair color, showing its bright and vivacious character running through your strands. And, at the same time, this technique can be absolutely invisible, working wonders on the naturalness of your hair look. And this color job is an example of super a dimensional, profound shade that doesn't even look like a color job. Soft chestnut balayage over your dark base is what can help you reach this masterpiece.
Neutral Chestnut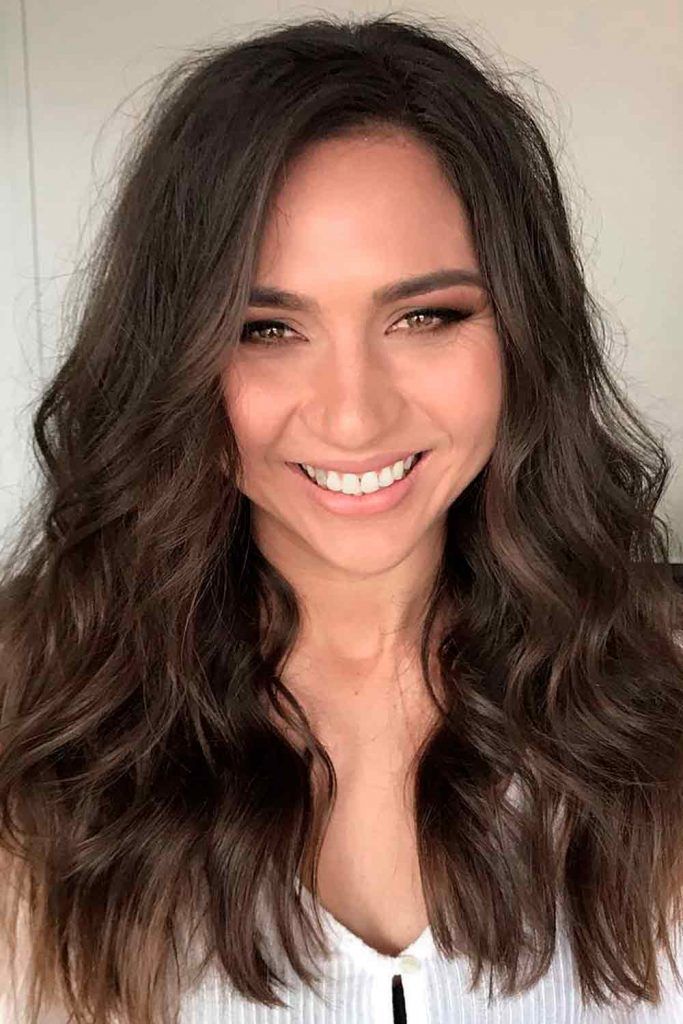 Credit photo: instagram.com/rachaelharris_hairmakeupbeauty
While they say that there's no in-between, chestnut hair color plays by its own rules. It can be deep and dark, bright and saturated, and simply neutral if you want to find the compromise between the two color extremes. Such a shade can be a stunning new take on light brunette or dark blonde manes who'd like to add some warmth to their hair colors.
Chestnut With Blonde Highlights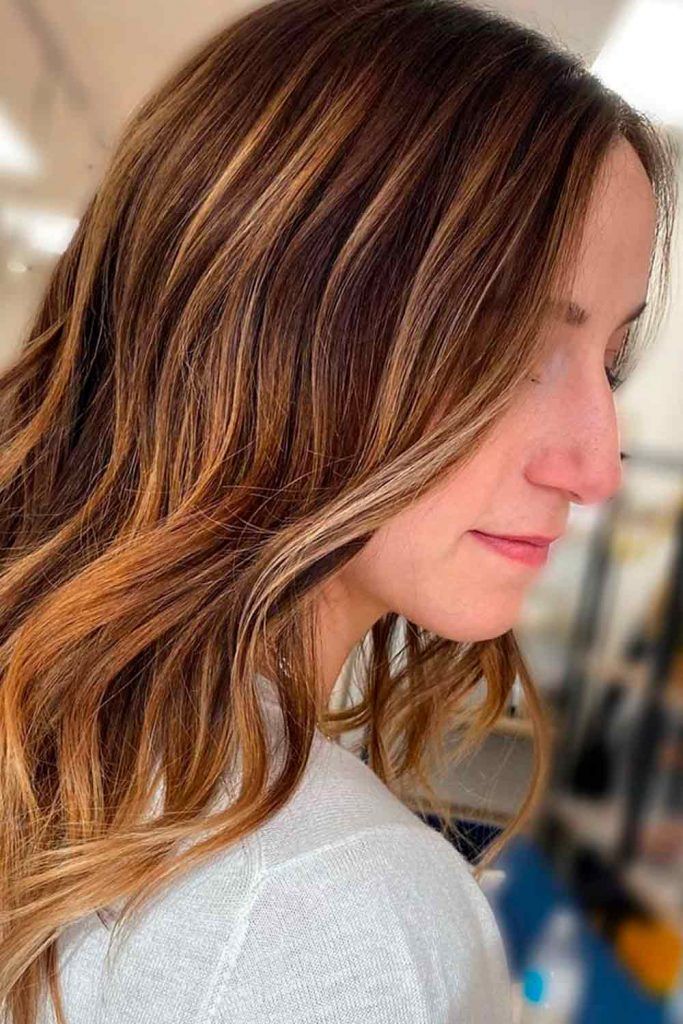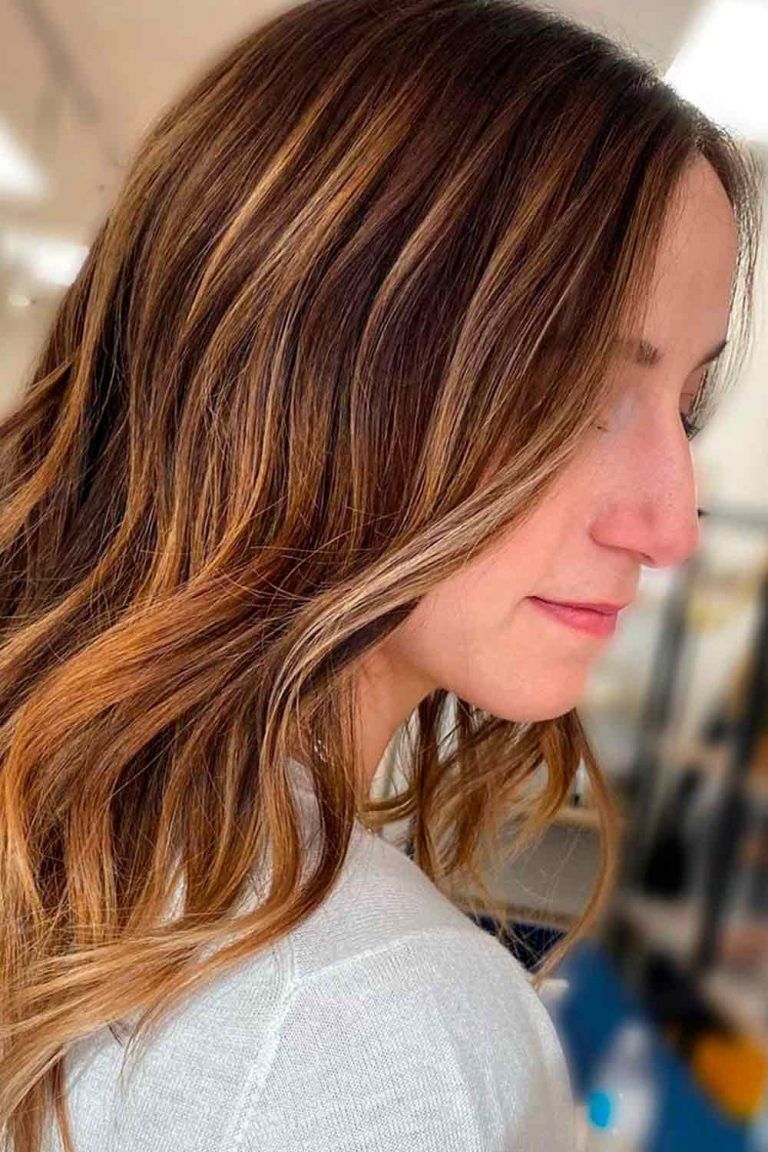 Credit photo: instagram.com/thevividbrunette
For hundreds of years, women have been debating over the good old fight between blonde and brunette hair colors, trying to figure out which one is better. And you know what? Here's the truth that has been actually hiding right on the surface: they're both are gorgeous, and both look their best only when they're together. Yes, this chestnut base with blonde highlights has a kind of philosophical meaning. But let's focus on the ravishing dimension and movement that these two create! They simply breathe a new life into this mane. Isn't that just too good to be true?
You've just become friends with one of the sweetest and effortless hair colors ever. Now you know how to look exceptional and natural at the same time! So, which of these ideas will be your first hair experiment?
FAQ: Chestnut Hair
What color hair is chestnut?
Chestnut hair is a reddish brown color that is rich and realistic. Chestnut can be modified to match your skin tone, but it usually has a medium brown shade with warm undertones.
What's the difference between brown and chestnut hair?
Brown has a brown undertone, whereas chestnut has an intensive reddish-brown undertone, similar to that of a chestnut.
How do you make chestnut brown hair naturally?
Here is what you could try:
Coffee
Henna
Sage
Carrot juice (if you want your hair to have some reddish-orange undertone)
Oak bark
Was this article helpful?