Shades of red hair are not just attractive hair colors. They're subjects of Renaissance artists' admiration and nowadays' trends fascination. Red hair color, the color of steadily burning fire, has many faces. And each one is gorgeous in its own way. People say that there are three things we can watch forever: fire burning, water flowing, and loose red hair that flatters in the wind. Do you want to make the sun itself envy? Discover the rich reddish hair colors we've prepared for you to make it real.
Not so fast! The variety of ginger hair color is huge not for nothing: your hair color should match your skin tone. Go on reading this post to see how you can choose a right shade, based on your complexion. Some useful tips on dyeing hair are here, too! It's time to make your fiery temper match your hair.
Rose Gold, The Color Of Now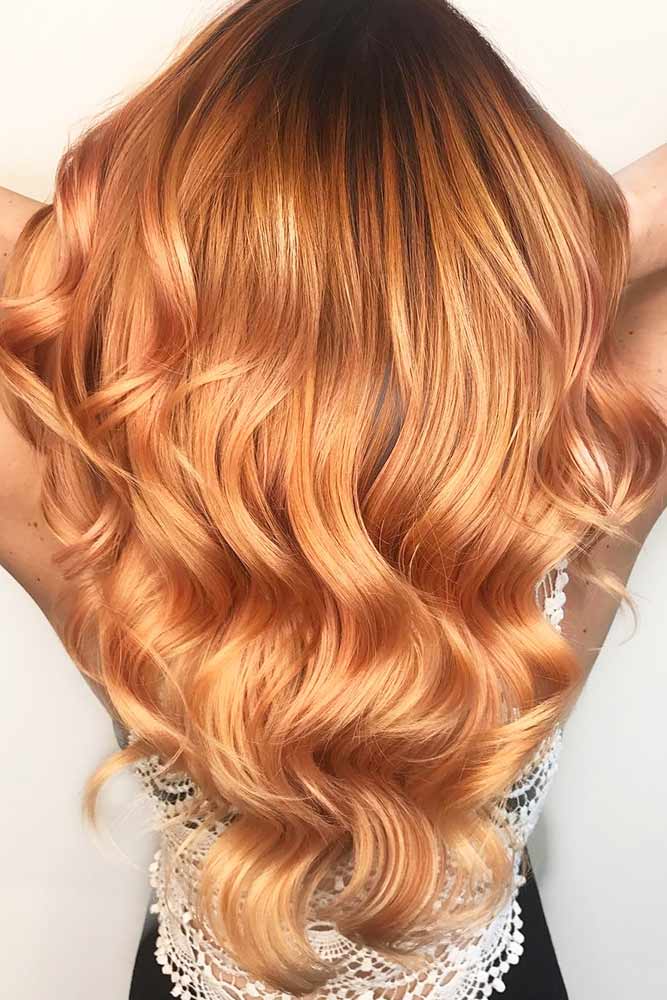 Source: presleypoe/Instagram
No great inventions in the world compare to trendy rose gold hair color. First, it was fancy jewelry, then it became a trend, and now it's a stunning hair color that every girl dreams to pull off. This coppery pink shade works for any complexion but looks ravishing on girls with paler or porcelain skin tones. To suit your warm skin tone, opt for its intense variation.
Sweet Reddish Brown
Source: hairbyfranco/Instagram
When you can't decide between two things, get both of them! Unfortunately, we can't always take it all, but when it comes to hair colors, nothing is impossible. Auburn hair color is a blend of natural brown with reddish hues, and it still belongs to the red color family. Women with fair skin tone will like this happy medium, as it looks lovely and, most importantly, natural at the same time.
Light Auburn Hair Color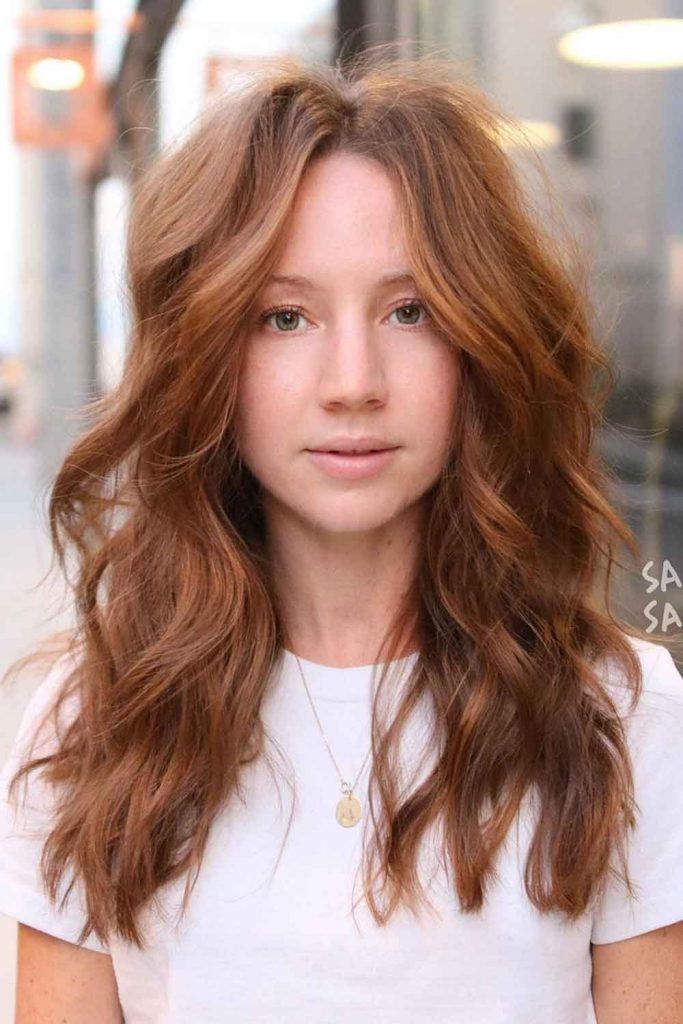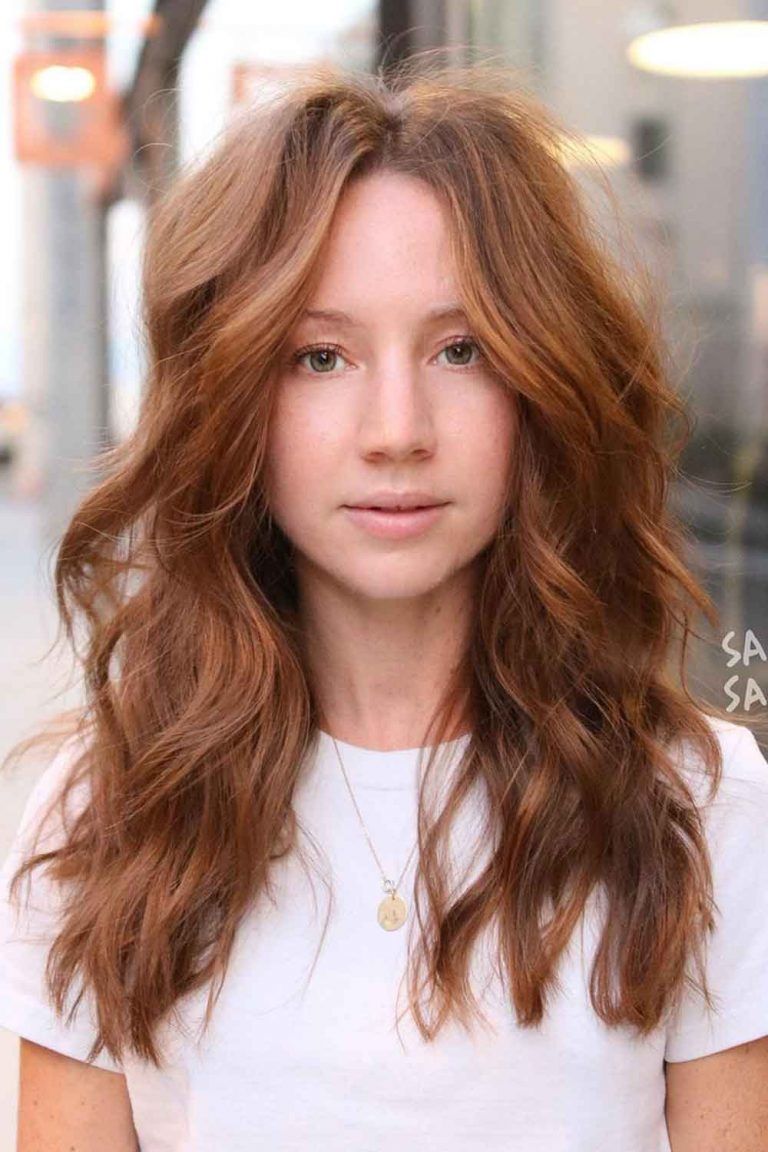 Source: salsalhair/Instagram
If your man can't remember the color of your eyes, it doesn't mean he doesn't like you anymore. It means that your hair color doesn't accentuate your eyes. We all make mistakes sometimes, and girls that decide to dye their hair themselves know that like nobody else. Remember: your new hair color should match your skin tone and eye color. This light auburn hair color will perfectly emphasize the beauty of your blue, hazel and green eyes. As for complexion, it works best for creamy ones.
Ginger Red For Pale Cuties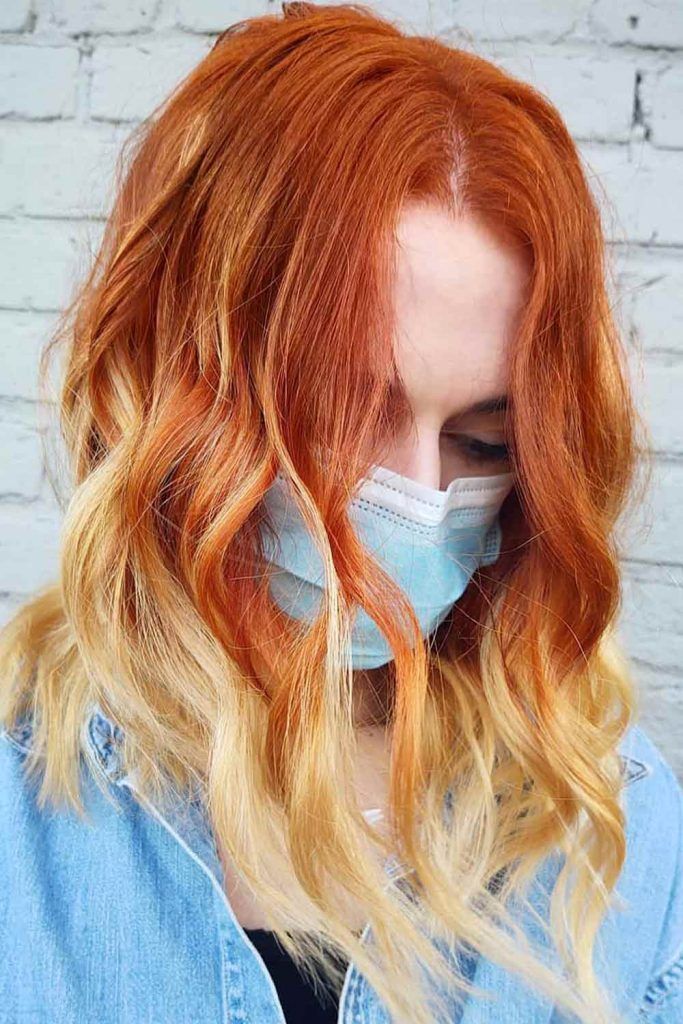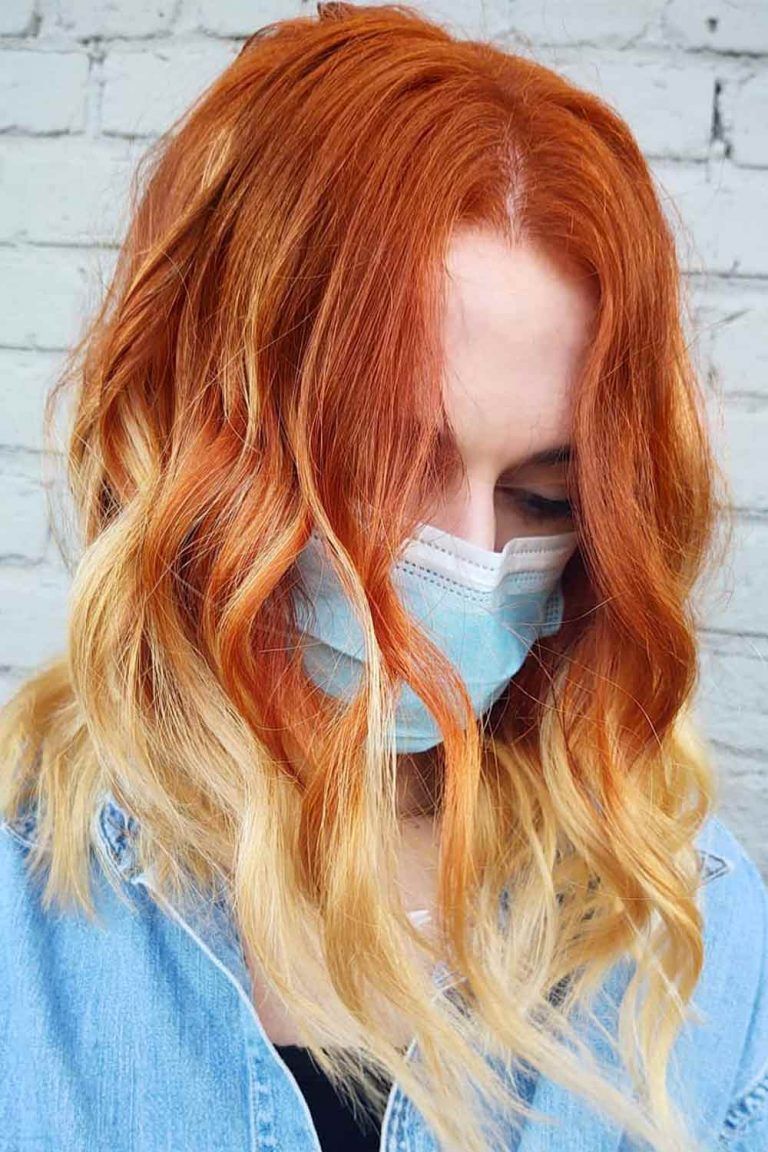 Source: adlydesign/Instagram
That's a great honor for redheads to have such a rare, unbelievably attractive hair color since their birth. We all get envy when we see a ginger walking down the street, but wait: why do we do this? We can actually pull it off, as nowadays we can easily achieve genuine red hair color. Natural redheads usually have pale skin tones, as well as most brunettes, so this classic ginger red will come in handy for them. Girls with light skin and grey or blue eyes should never miss this color if they want to dye their hair red.
Red Hair Idea For Blondes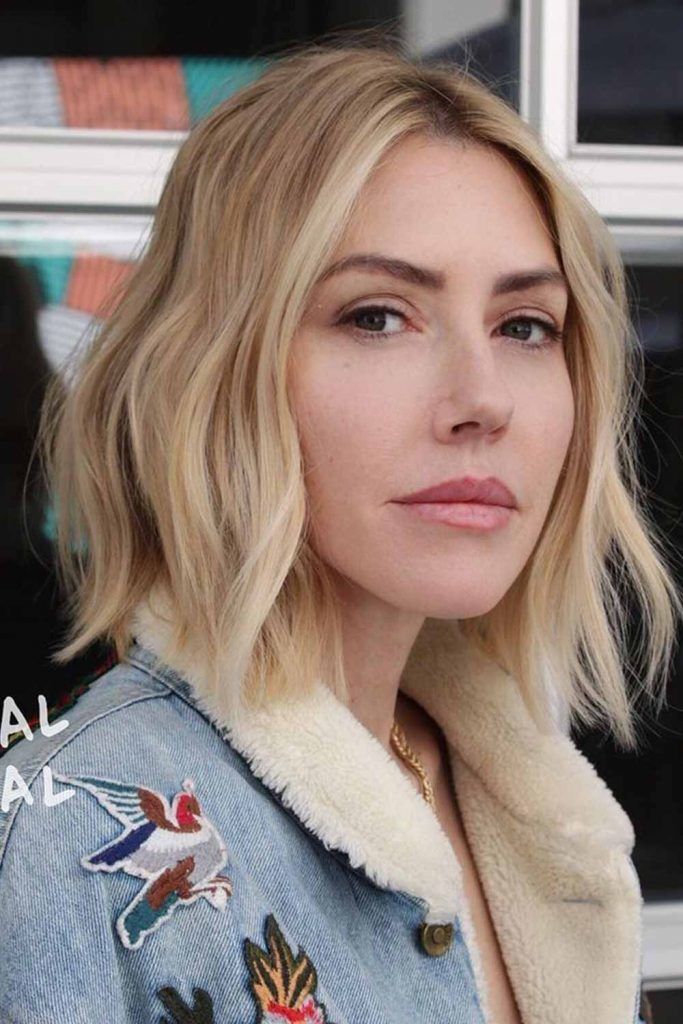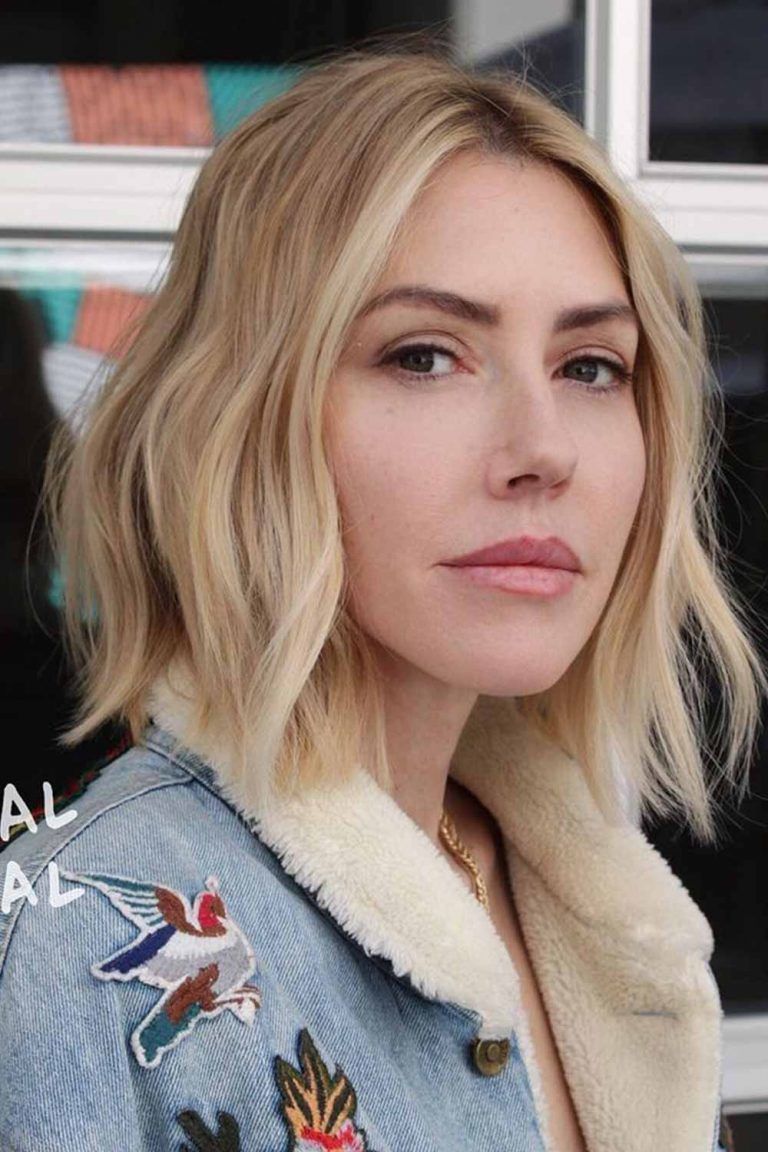 Source: salsalhair/Instagram
Strawberry blonde hair color is a mixture of all the sunset colors. If you can't imagine your life without blonde reflection in the mirror, and red hair color is very tempting, this is a twofer you couldn't even dream of. It's a soft naturally-looking blonde with a reddish tint that is meant for pale complexions and light eye colors.
Dark Auburn Hair Color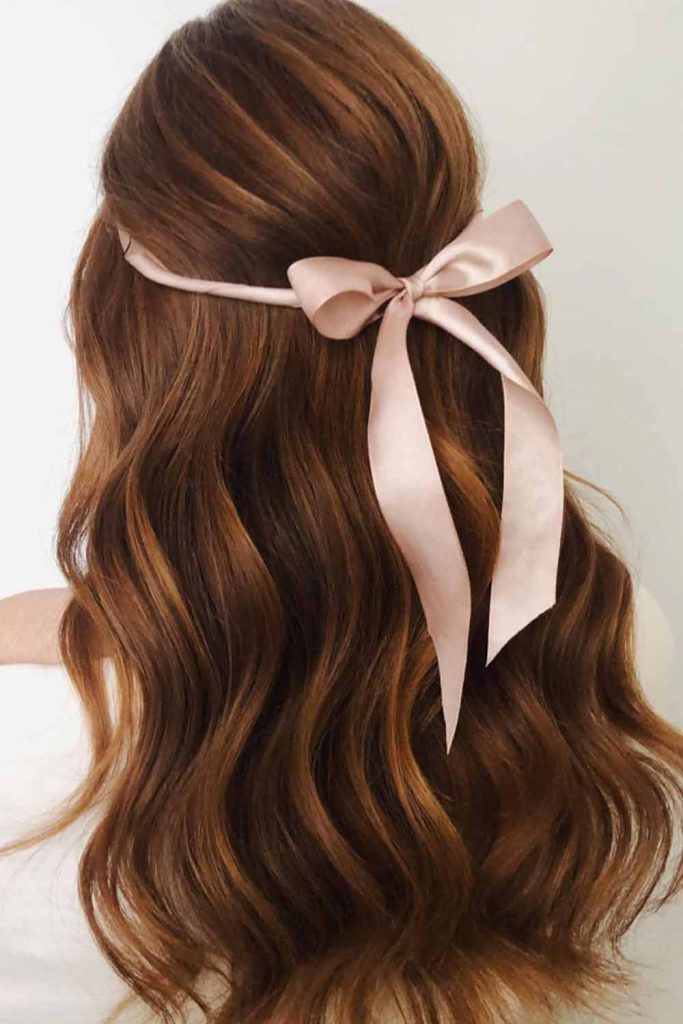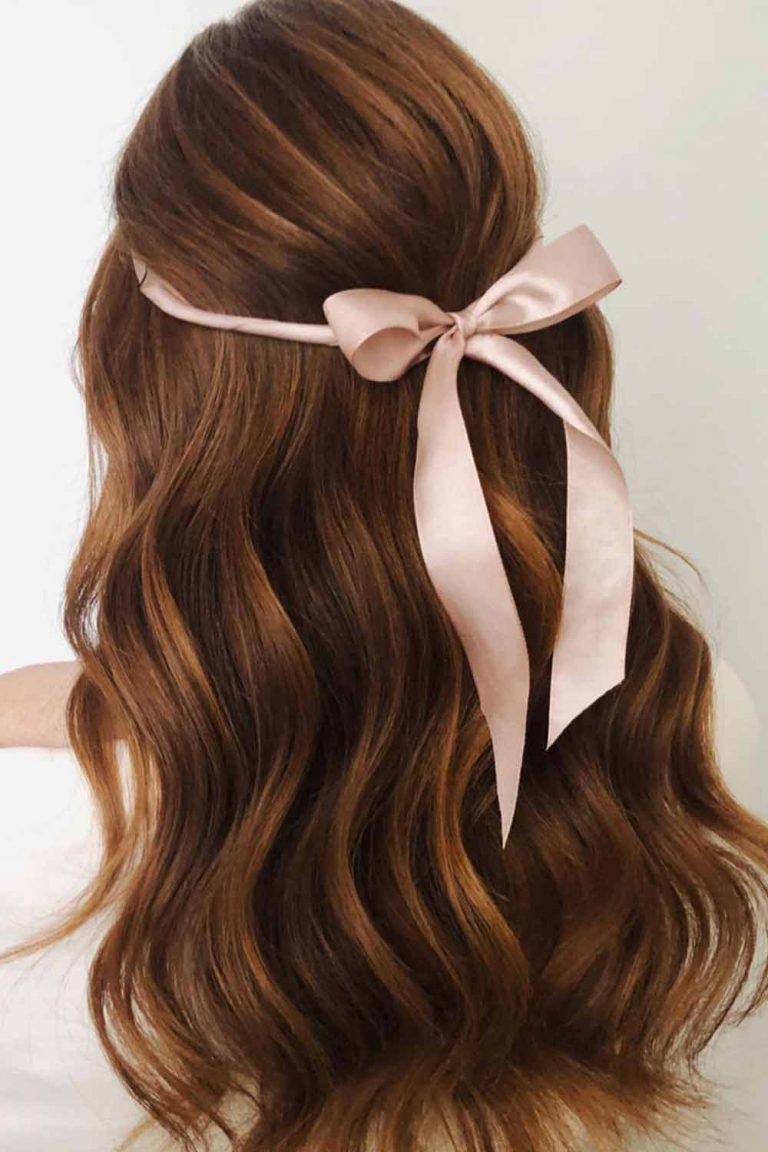 Source: a.shtyrts/Instagram
Want to upgrade your brown hair with a deep red hue all over your locks? Brunettes will love this sophisticated idea, and those who always wanted to become one will fall in love with it, too. It doesn't matter what skin tone or eye color you have, every girl can give it a try.
Saturated Ruby Red Hair Color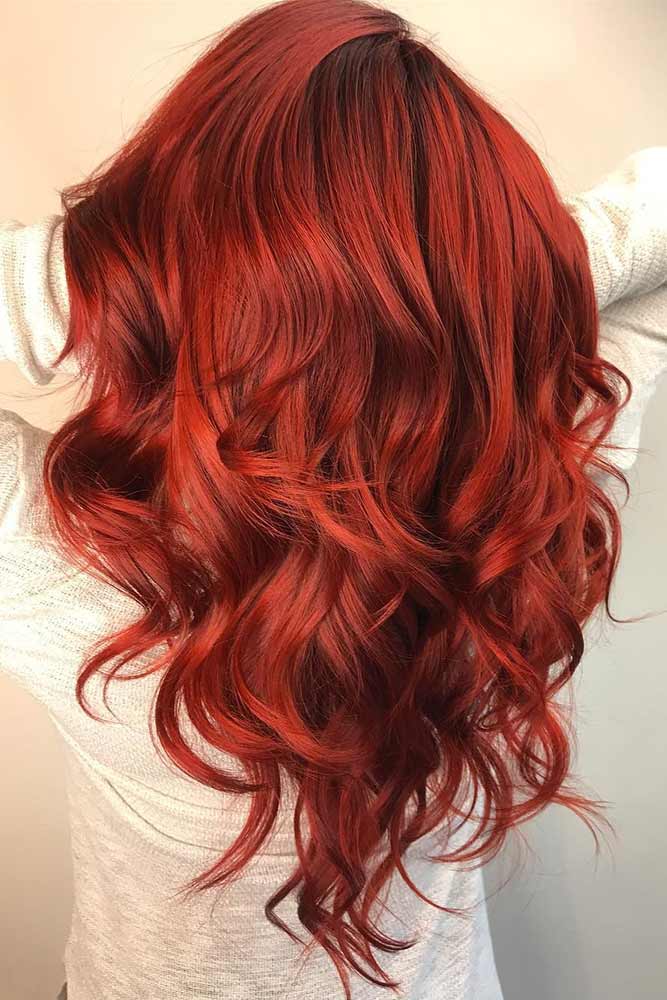 Source: presleypoe/Instagram
Ruby red hair color is a gemstone vibe that will always accessorize your look. Such a rich, deep, and saturated red color looks dramatic when it's paired with porcelain complexions and lighter eye colors. But don't get upset if you have medium or dark skin; some darker highlights will sort things out.
Dark Ginger Hair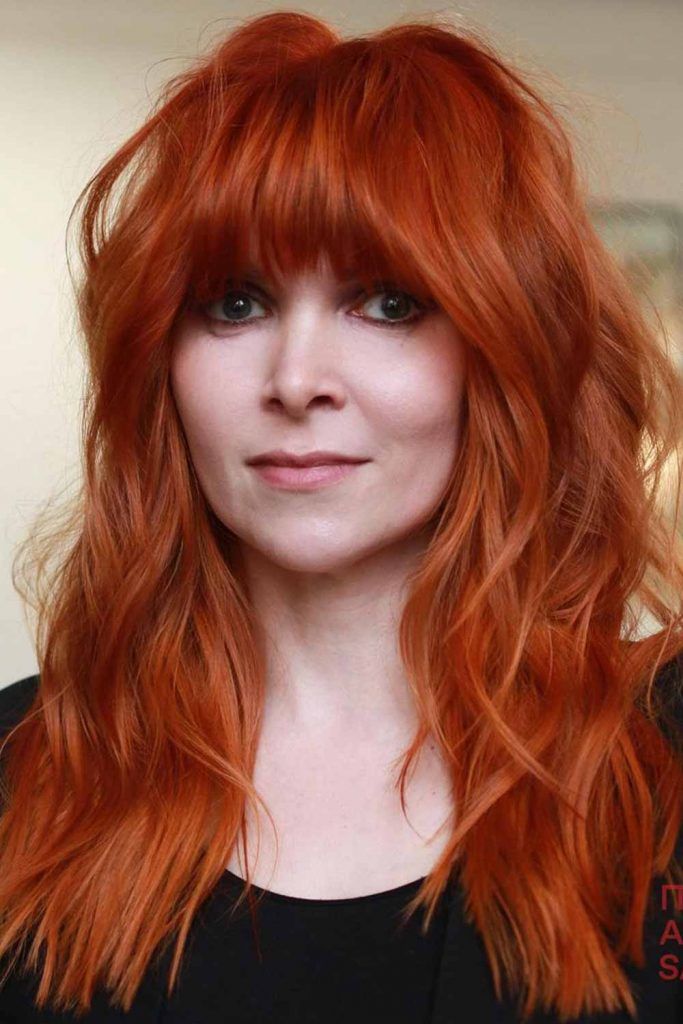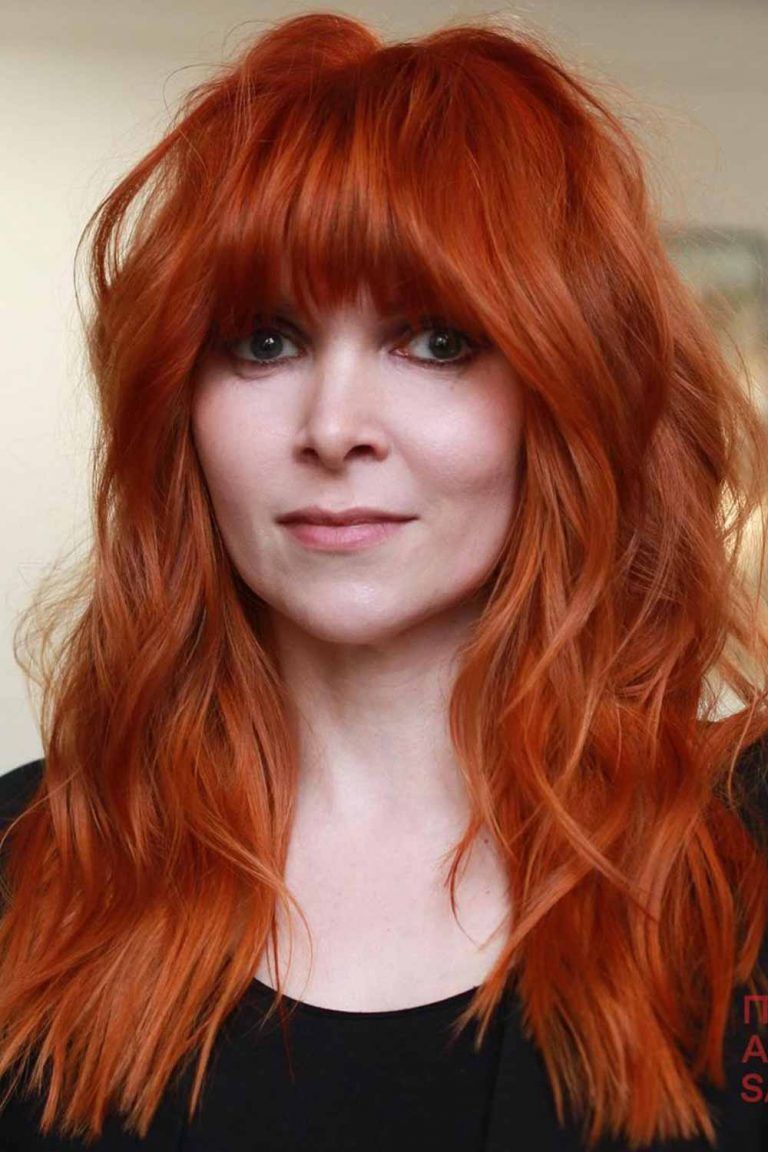 Source: salsalhair/Instagram
Have you ever seen more seductive contrast than this one? Dark red hair looks unbearably charming with this super pale skin tone and cute freckles. Those who are into contrastive looks won't pass by this idea, but you should keep in mind that this color works best for pale skin tones and light eye colors such as blue, grey and light hazel.
Red Copper Shade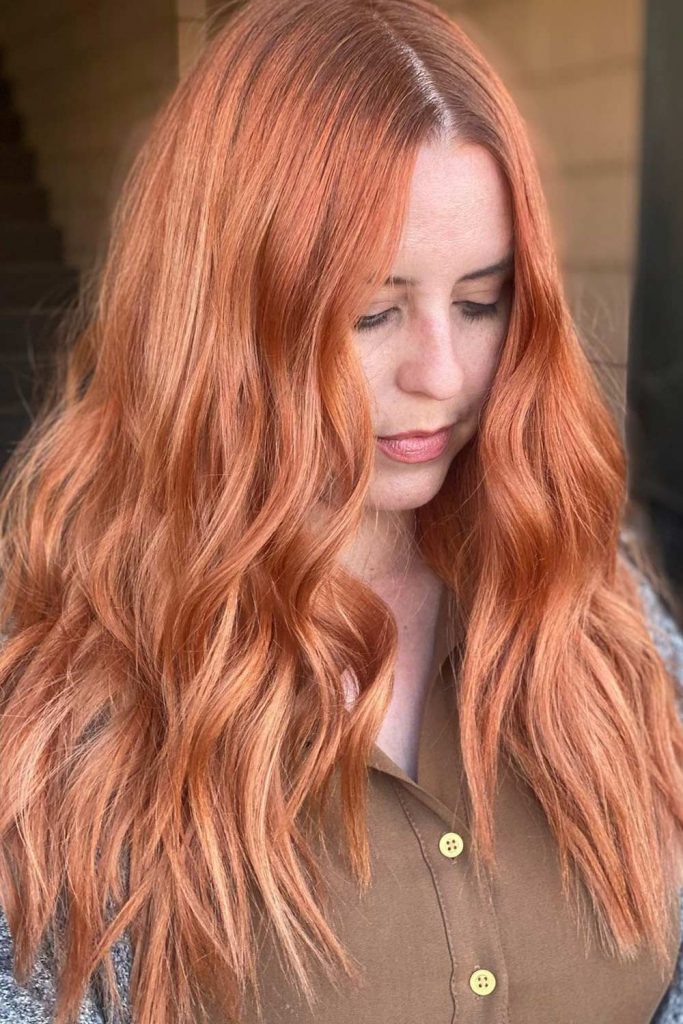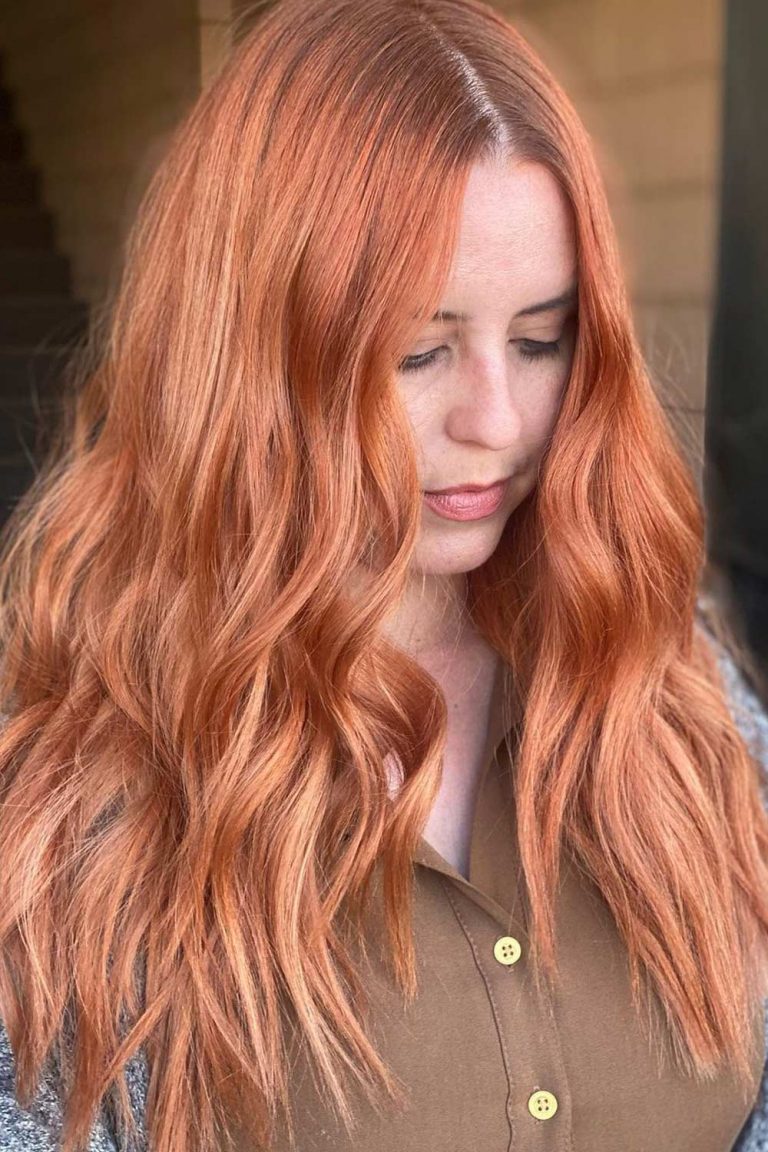 Source: hairbyclairperez/Instagram
Red copper hair color is literally the best option for girls with peach-colored skin tone. Remember how a new penny looks like? Once you dye your hair copper shade, your hair will have the same polished and silky look.
Medium Auburn Hair Color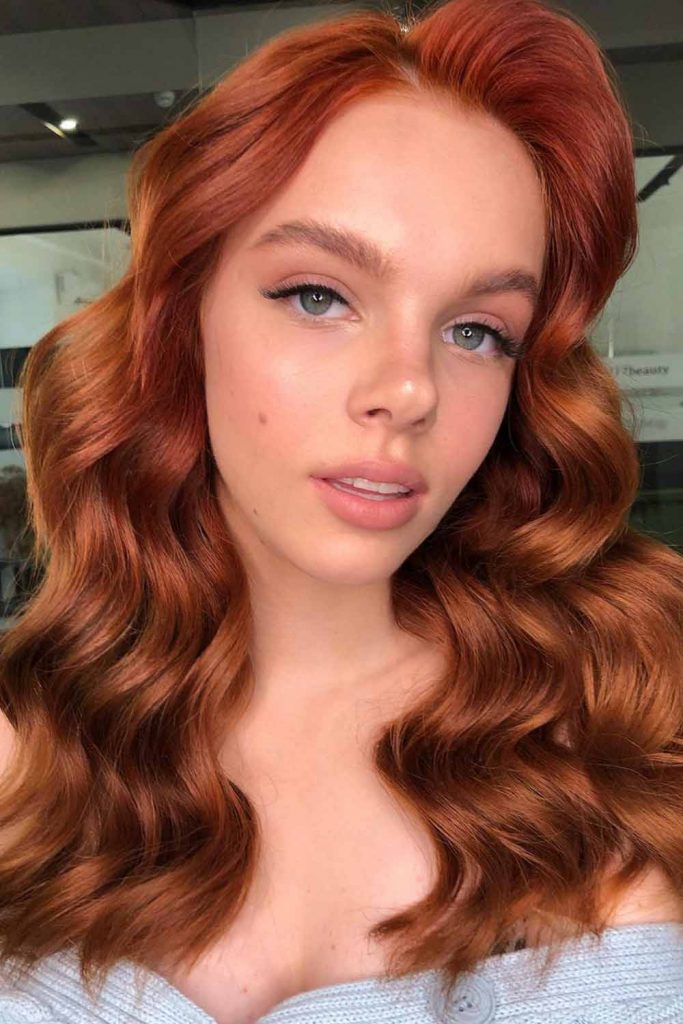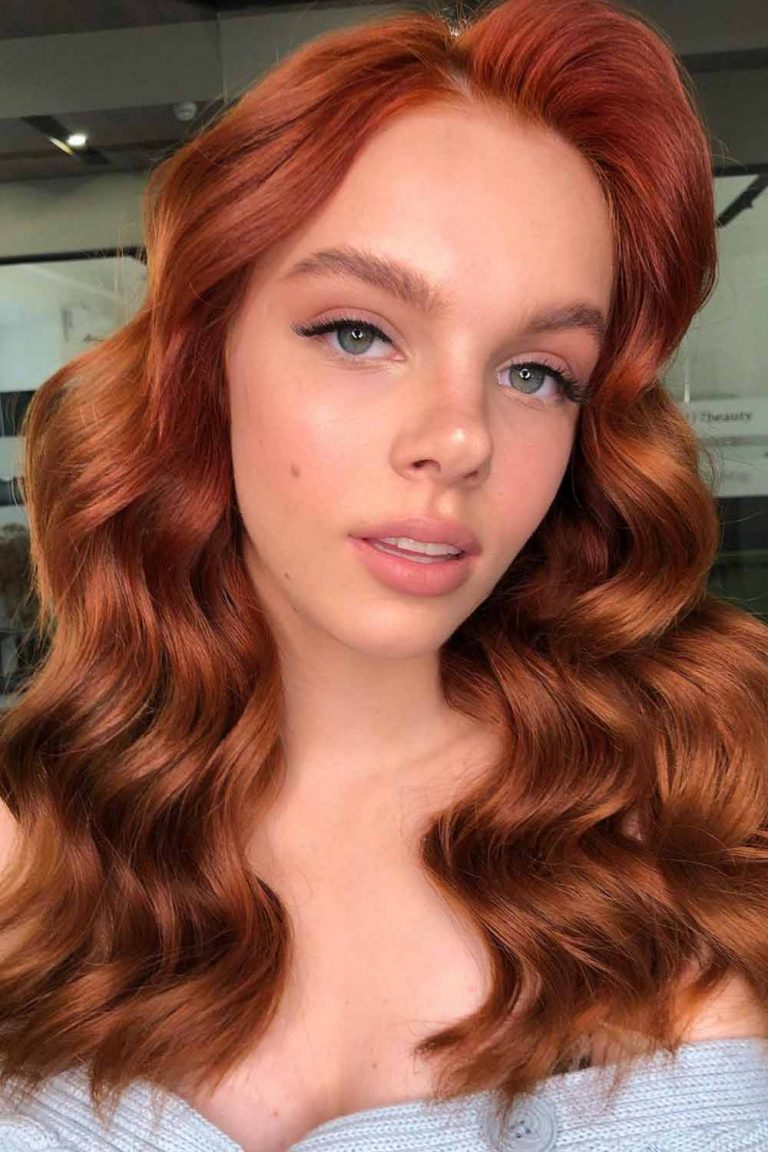 Source: a.shtyrts/Instagram
Red hair is not always obvious. Some color combinations that feature reddish brown shades make you read between the lines to recognize the red accent. And that's a perfect idea for brunettes who want to freshen up their auburn hair! Ask your colorist for a medium brown base combined with medium golden red hues, and be ready to flaunt with a lovely brown-to-red duo.
Natural Redhead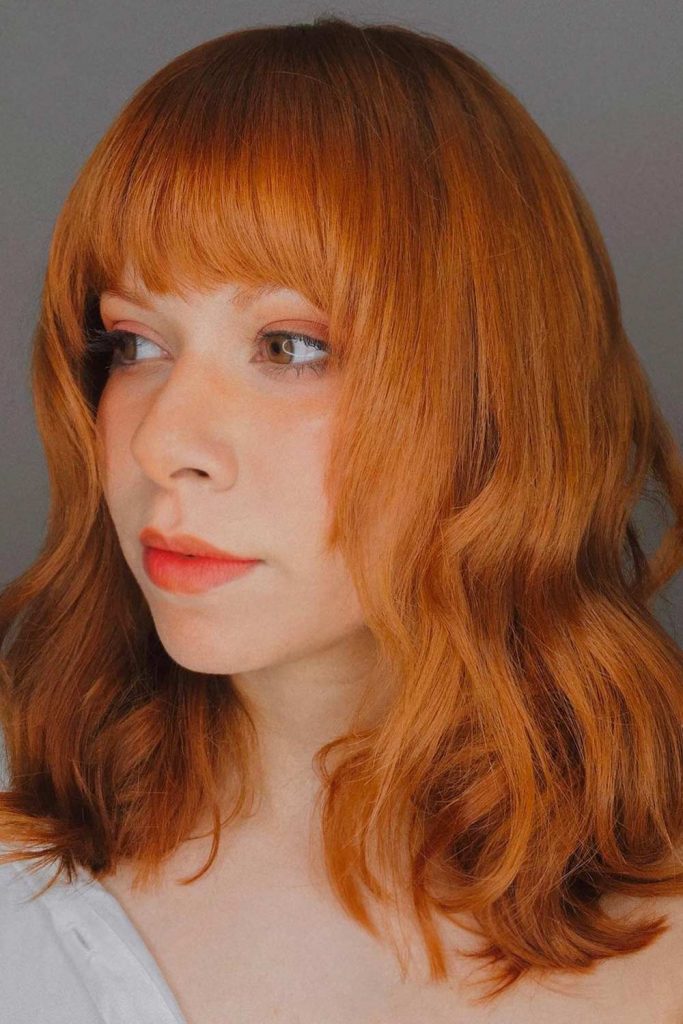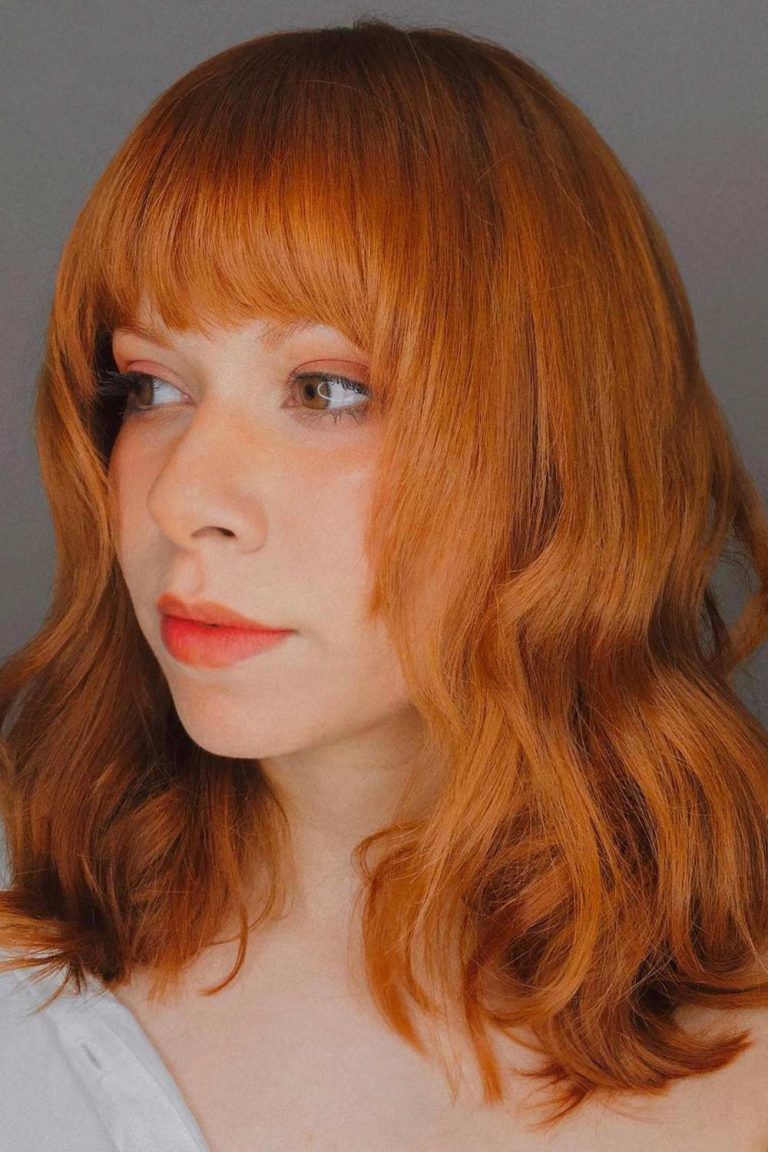 Source: nessielv/Instagram
Always seeking naturalness? Yes, nothing is sexier than a natural look. Though not all the girls were born redheads, we still can get naturally-looking red hair color. As fun as that sounds, to get a truly natural look you should use natural products only. Don't put your hair through toxic chemical stuff, treat it with respect and you will get the desired. Of course, if you want to get such a deep red color, it's better to leave it up to a professional colorist.
Light Coppery Red Hair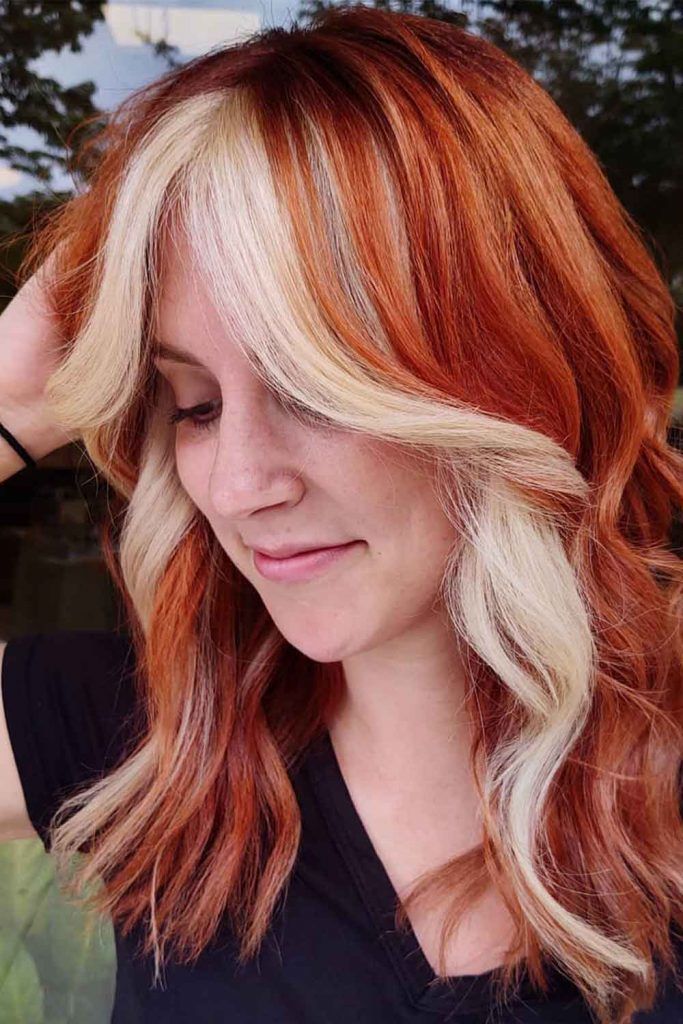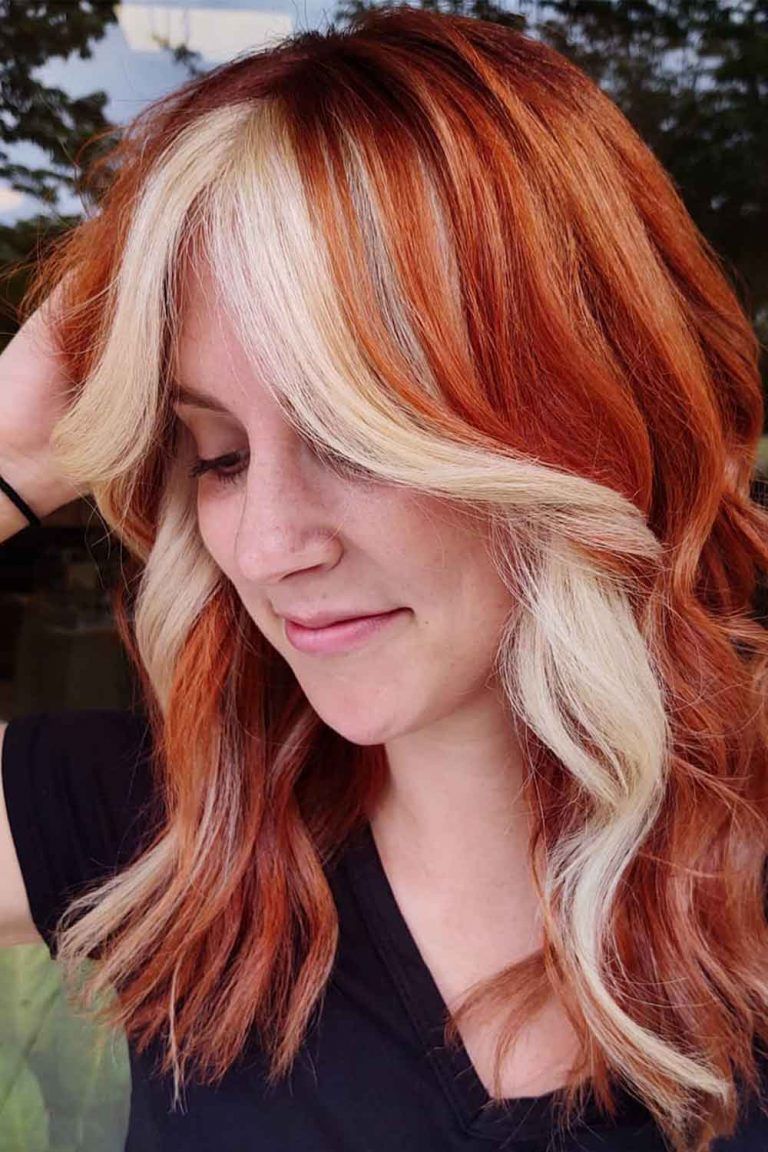 Source: adlydesign/Instagram
Are you into bright red colors? You need to become friends with this awesome color graduation. The reddish top met coppery orange hues to create a stylish colorful duo for you. The best way to appreciate this mixture is to pull it off! Fair skin tones, that goes to you!
Effortless-looking Auburn Highlights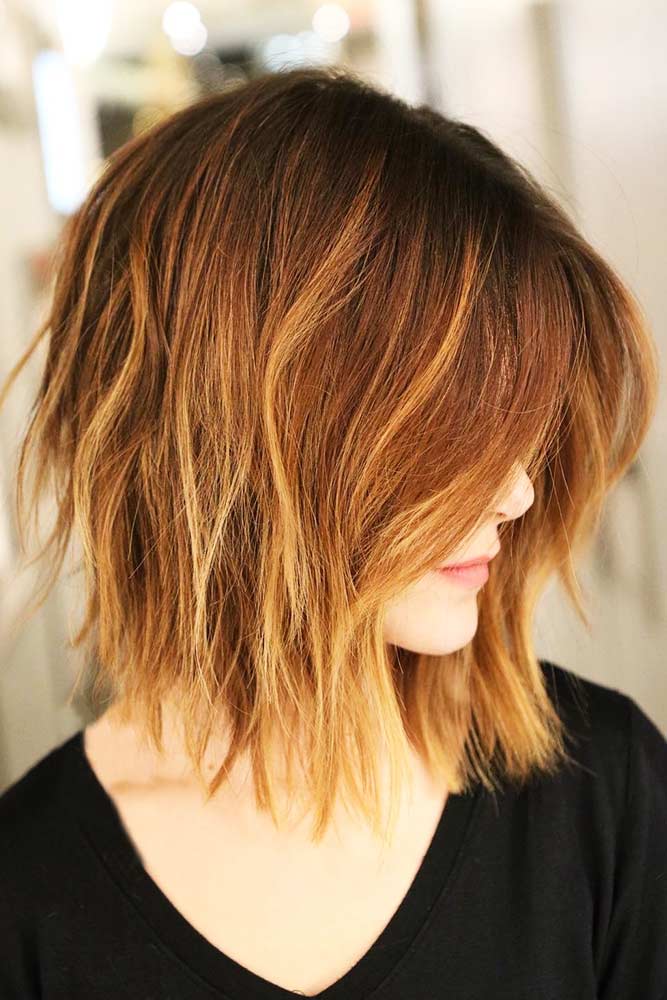 Source: salsalhair/Instagram
Looking effortless is not always expensive, especially when you know the right color combinations. These auburn highlights are the shortcut you are looking for. Be careful; people won't stop asking you about the secrets of your natural look. Such an idea will perfectly suit fair and medium complexions and any eye color.
Red-To-Orange Ombre Hair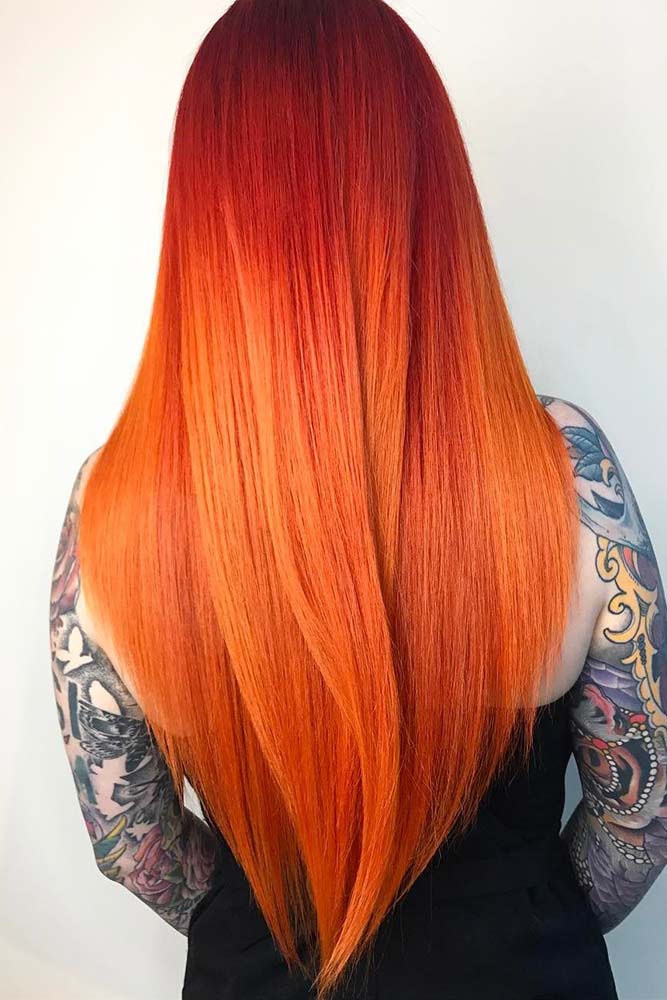 Source: presleypoe/Instagram
This flaming ombre is probably one of the most amazing red hair color ideas of all time! If you are about to show how sassy you are, don't stay away from this red-to-orange color pair. Think that your life needs some fire? Spice up your locks with some burning colors. P.S. this look doesn't care about your complexion.
Pale Auburn Hair Color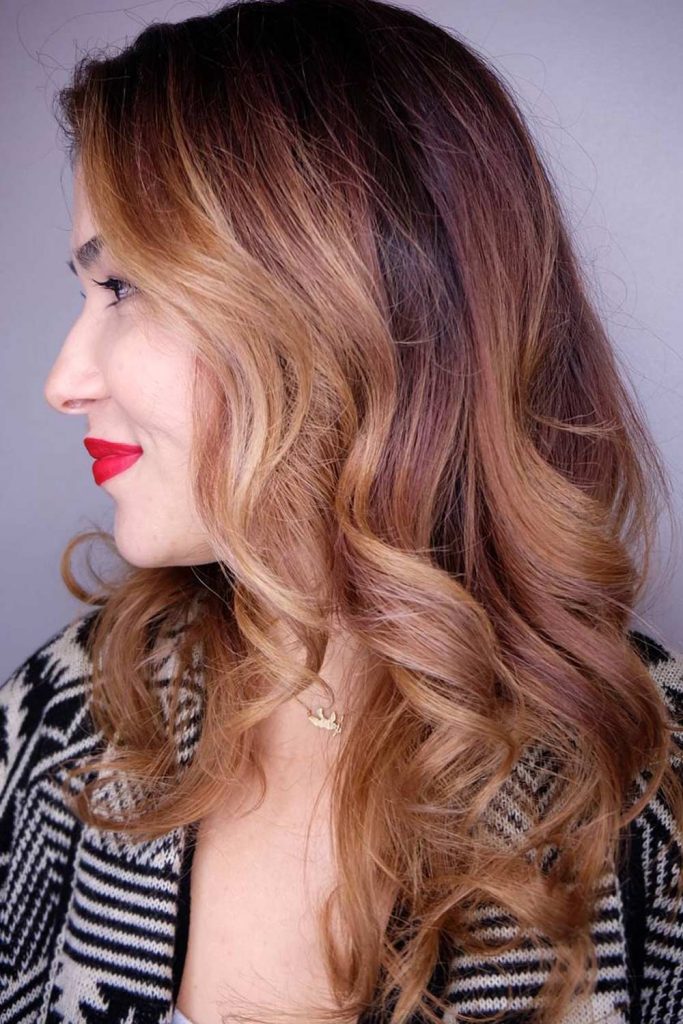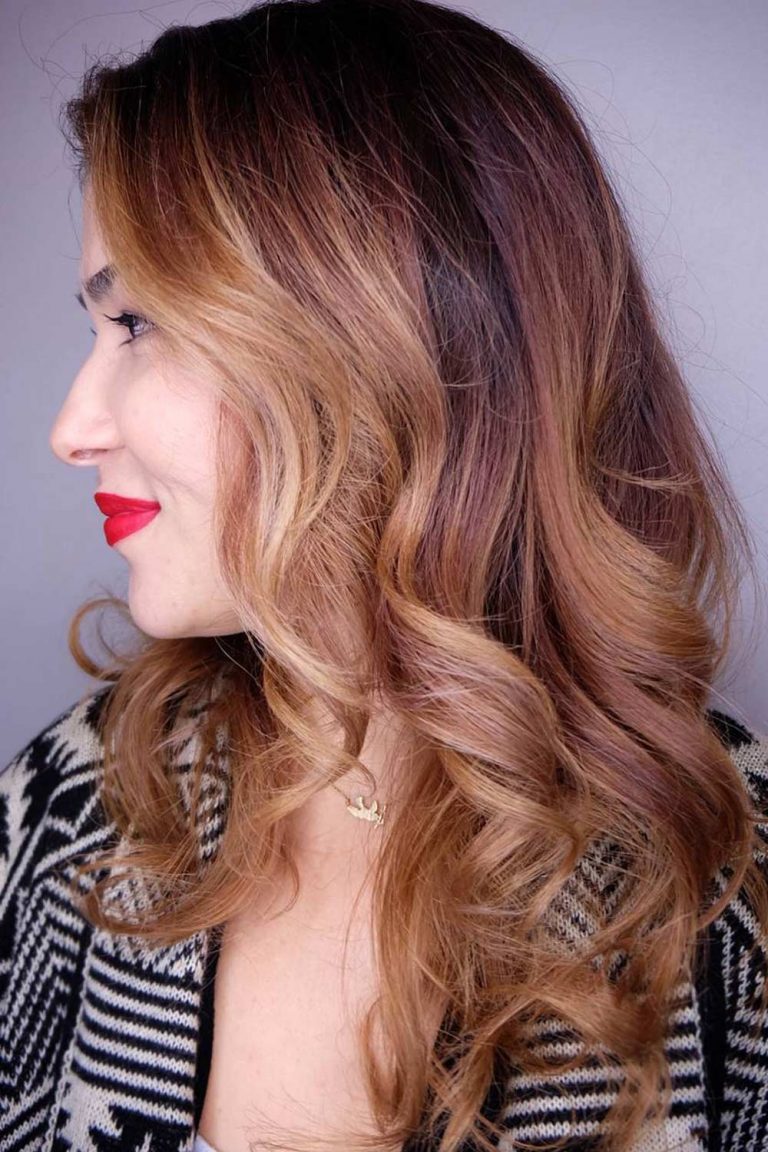 Source: irinabilka_hairandmakeup/Instagram
Pale auburn hair is the softest touch of red that you could ever see. It's not bright, yet absolutely eye-catching. If it feels like the dark auburn color is too drastic for you, call your hairstylist and ask for a paler shade. This color is meant for lighter complexions and pale eye colors, such as gray, blue, light brown and golden.
Red With Blonde Highlights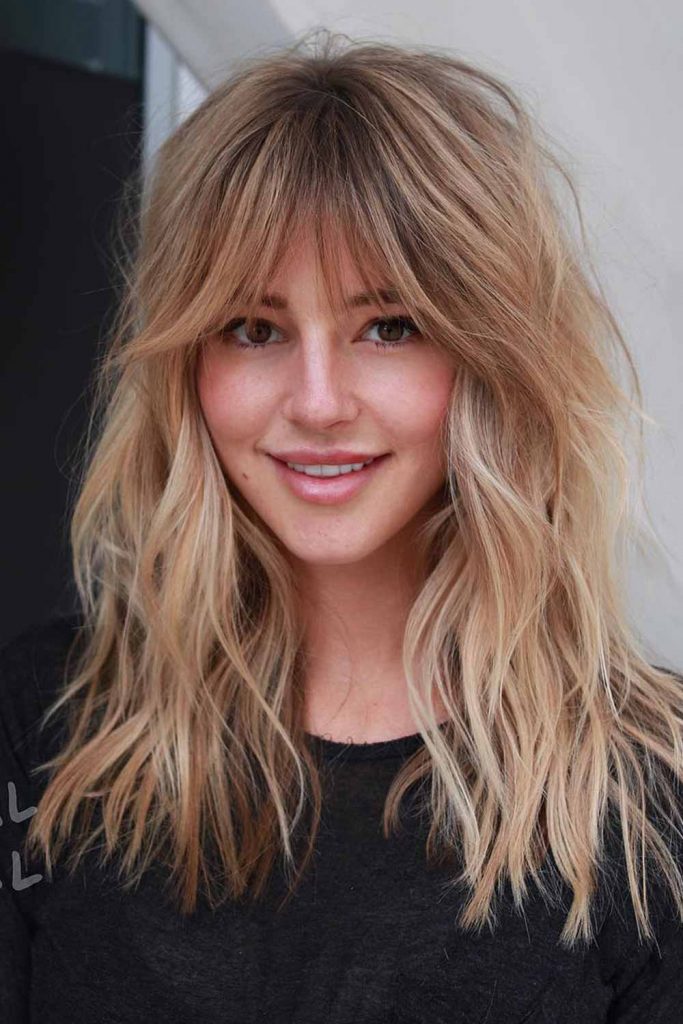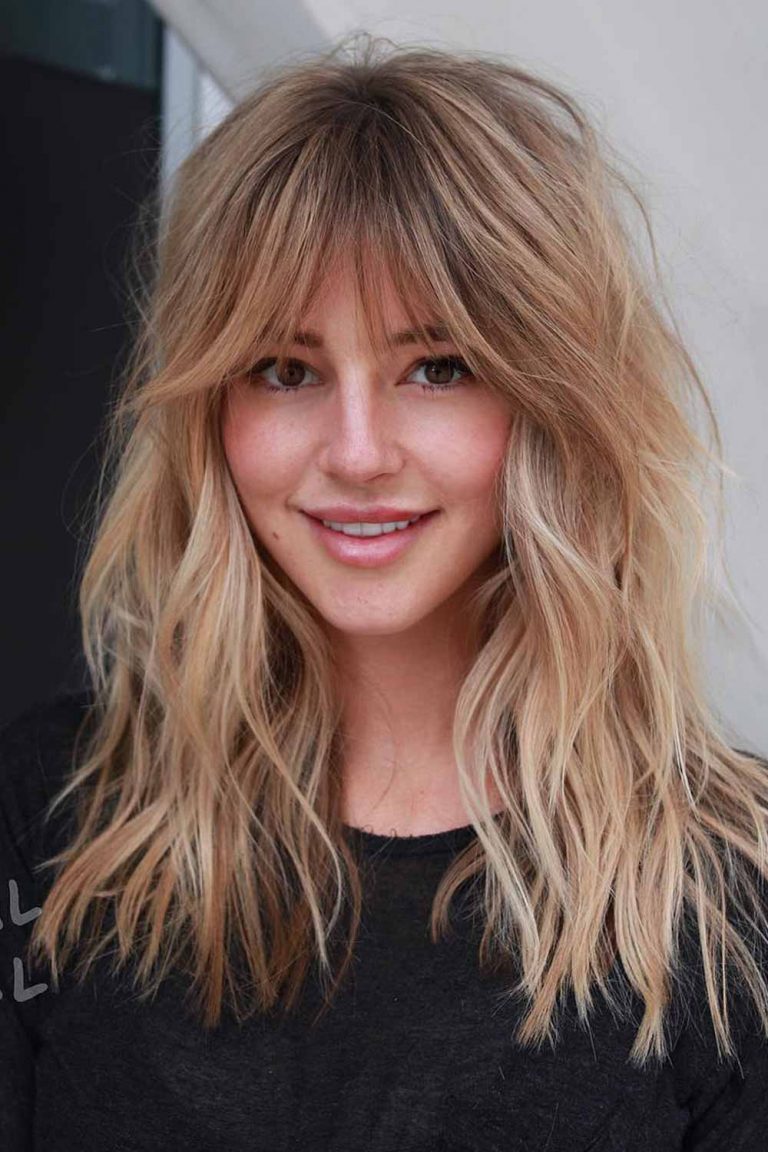 Source: salsalhair/Instagram
Want to flaunt with red vibes in your hair but can't go too radical? There's a color solution for girls who don't want to lose the sense of naturalness: this subtle red base, highlighted with blonde strands, looks so effortless and balanced that you'll never feel like there's too much of the color.
Golden Copper Hair Color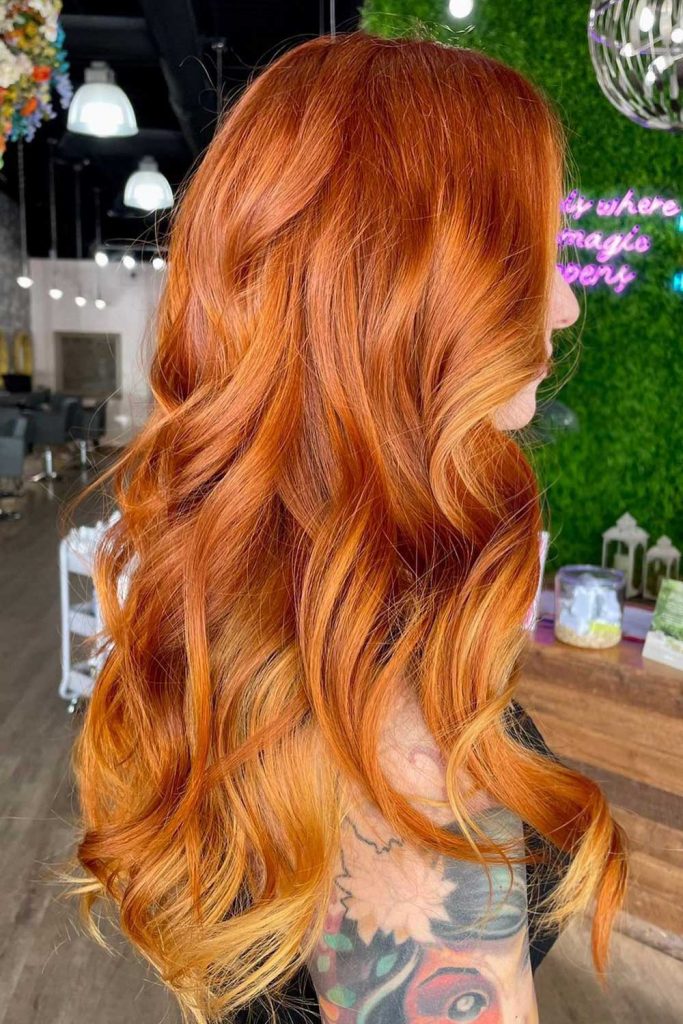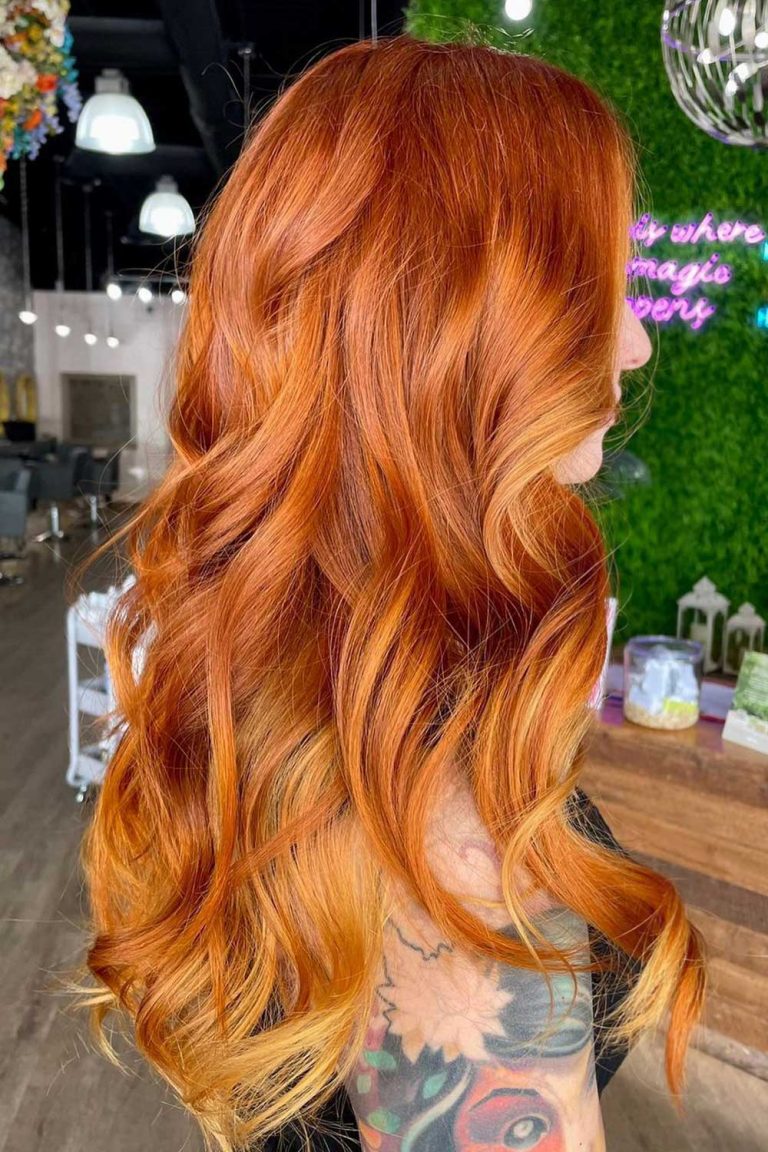 Source: xostylistxo/Instagram
The gingery hair color with golden hue is something breathtaking. Though it's a tone lighter than the popular ginger, the golden charm of this color makes it absolutely unique and wonderful. Girls with fair skin tones will be love how nicely this shade of red suits them.
Medium Reddish Tone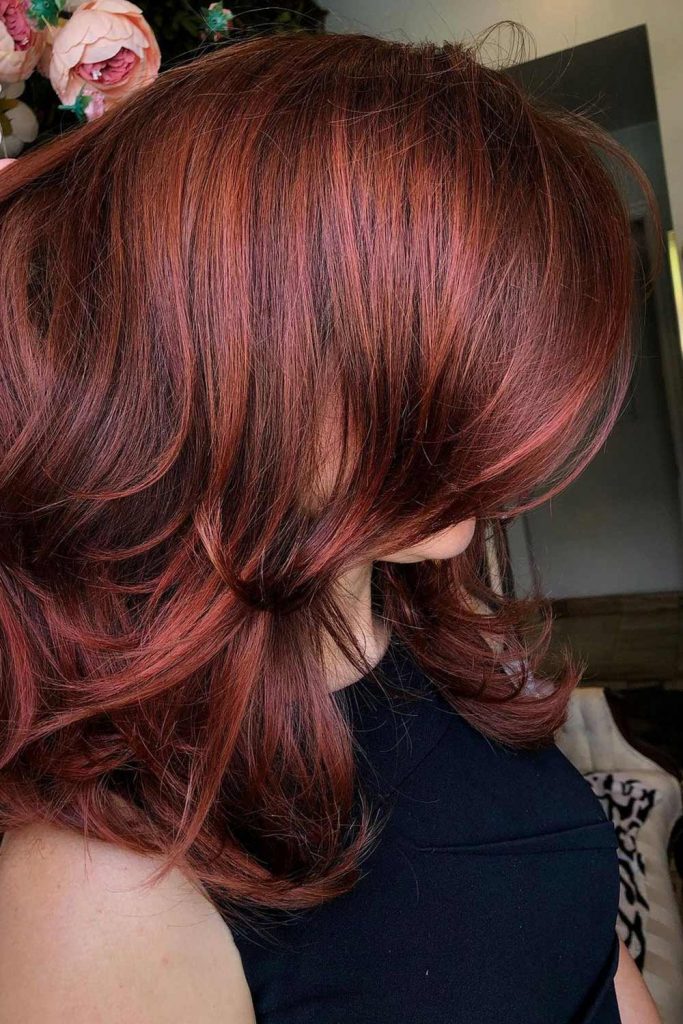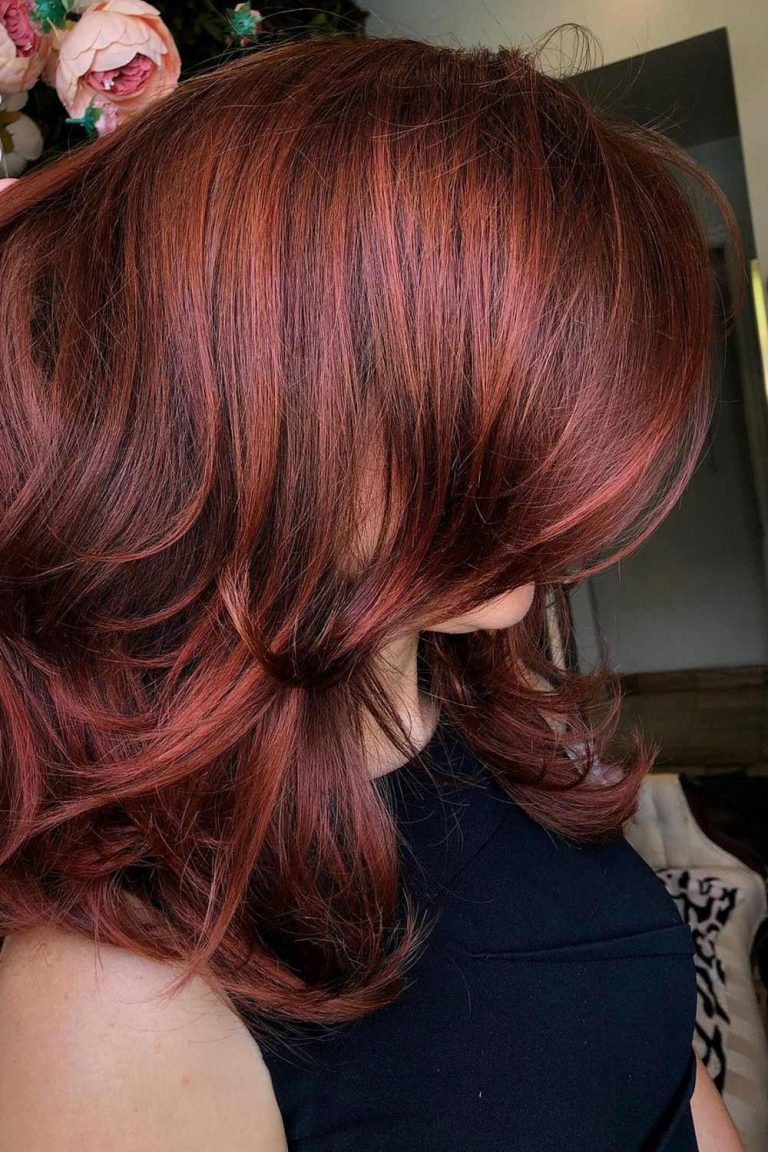 Source: irinabilka_hairandmakeup/Instagram
Medium reddish tone belongs to the darker shades of the seductive ginger color. It stands quite close to auburn tones, so if you have naturally brown hair with soft reddish hues, going to this color will be pretty easy. As for complexion, this color will match both light and medium skin tones.
Black To Red Ombre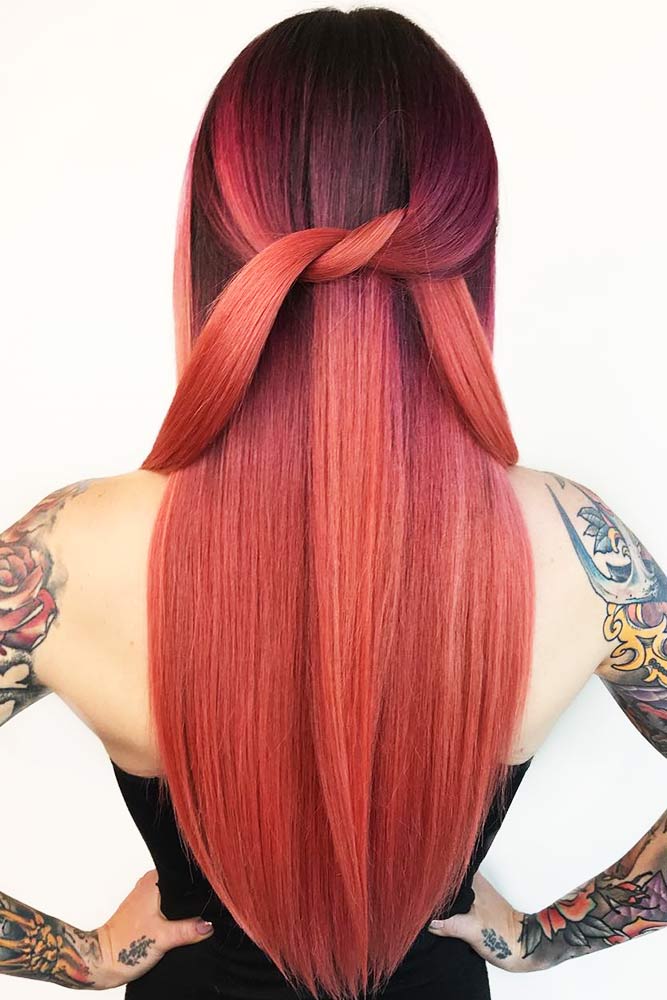 Source: presleypoe/Instagram
Ladies who can't help themselves when they see saturated hair colors, be careful: this fantastic ombre is going to make you lose the power of speech. The black roots that smoothly transit to dark purple, which, in its turn, slowly becomes light red is the color combination to remember.
Peachy Red Hair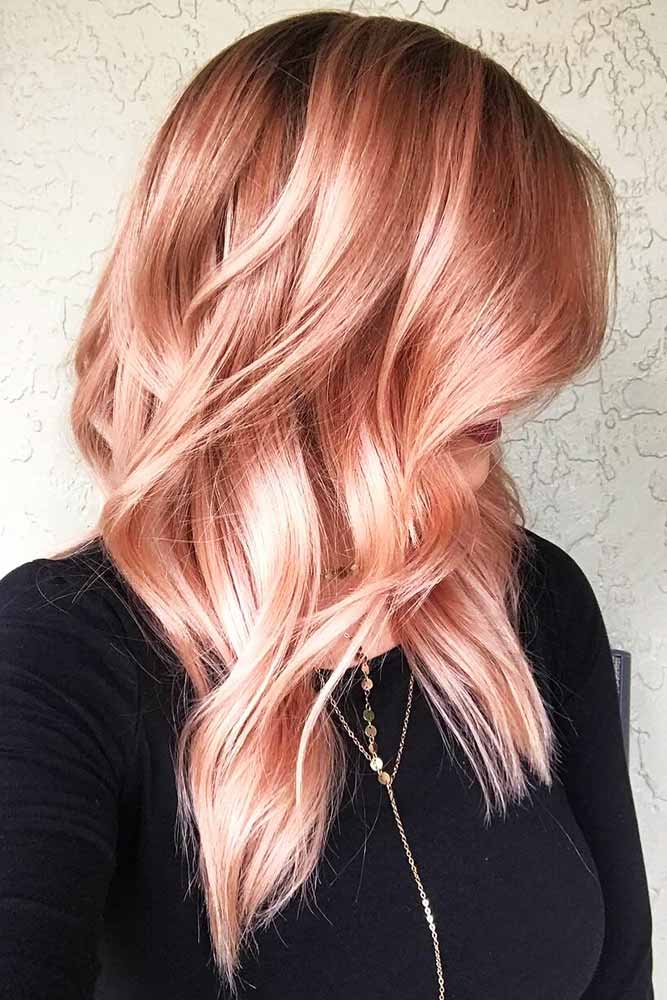 Source: laurslovelylocks/Instagram
Peach hair color with red hues seems to be the cutest shade of the red color family. It looks good with a blonde base, nicely complements any skin tone, and matches with dark roots. You can ask your colorist to spice it up with a golden tint to make it shinier. Don't be shy to experiment!
Gorgeous Brick Red Hair Tone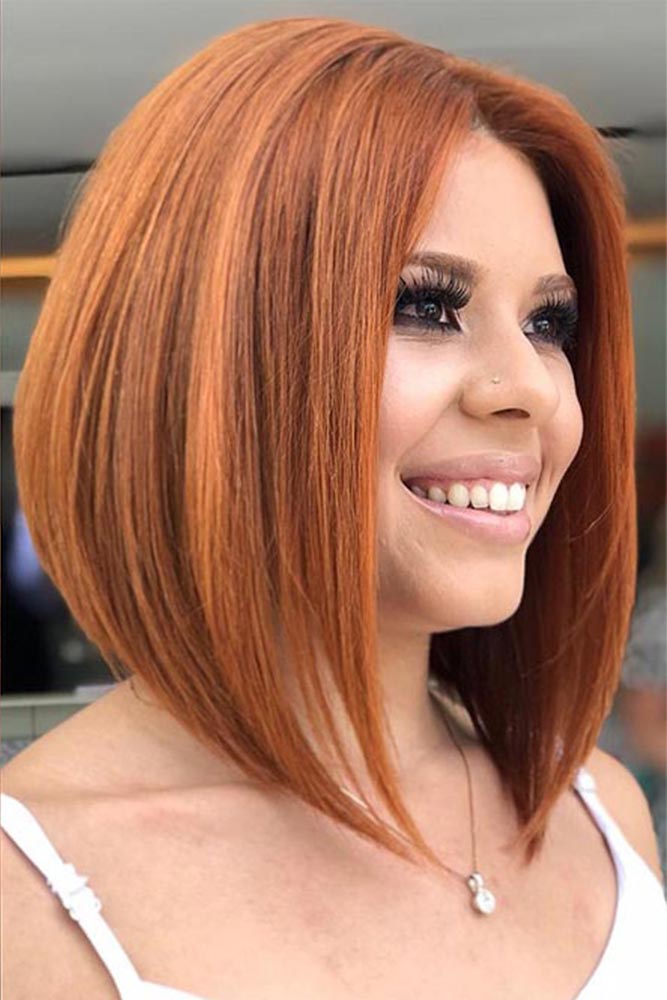 Source: ro.hsiqueira/Instagram
How do you like this color? With the neat silhouette and edgy angles, your new hair color will reveal its beauty at its best. This pic shows you that keeping your hair immaculate is the key to getting the most out of your new color. And yes, this brick red tone looks stunning with this bob.
Tips On Dyeing Your Hair Red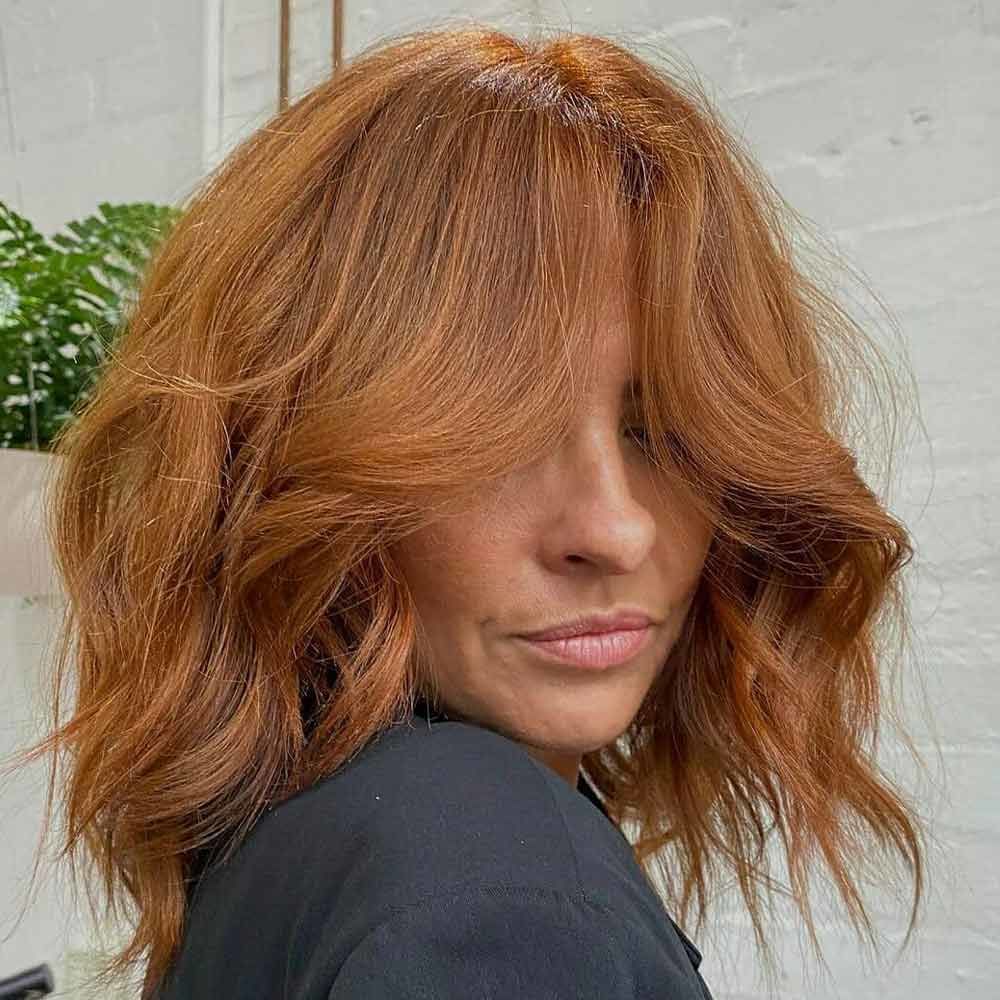 Source: _edwardsandco/Instagram
Needless to say, this coppery gold shade is the one to remember. But this color, as well as any other red shade, requires a serious approach. So, before going to the color you like, you should keep in mind some handy tips.
Red hair should be vivid, as it looks best when it's saturated. Don't use regular shampoos! Only those for colored hair.
If you don't want your red hair dye to fade too quickly, keep it away from the sun.
Visit your stylist regularly to update your hair color and avoid its fading.
Don't over-shampoo your hair. Otherwise, your red color will fade.
Take Care Of Your Red Locks!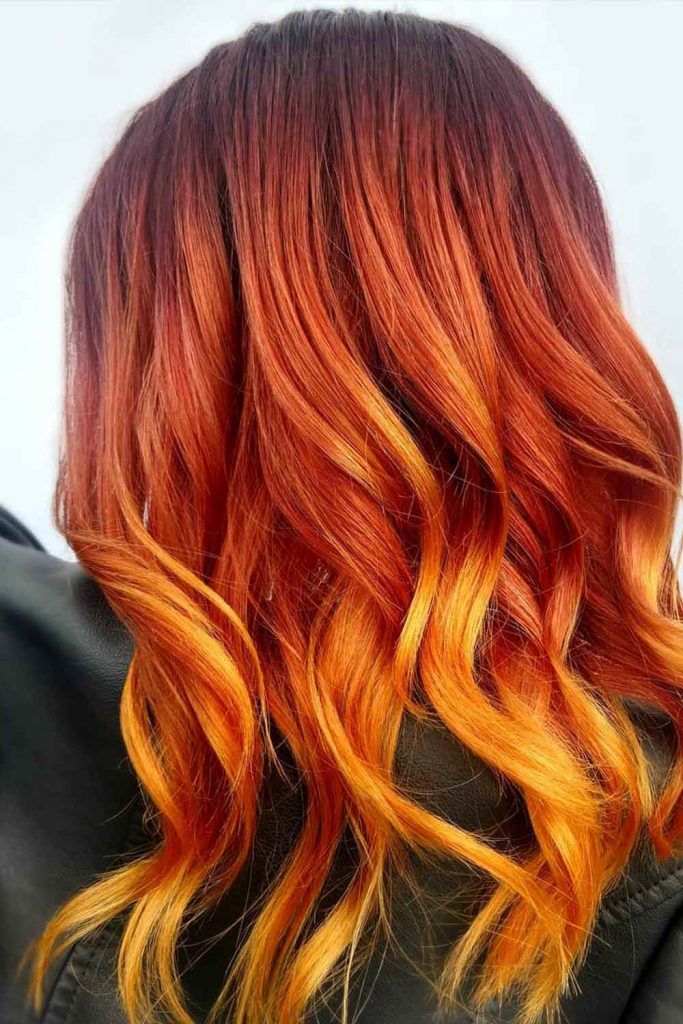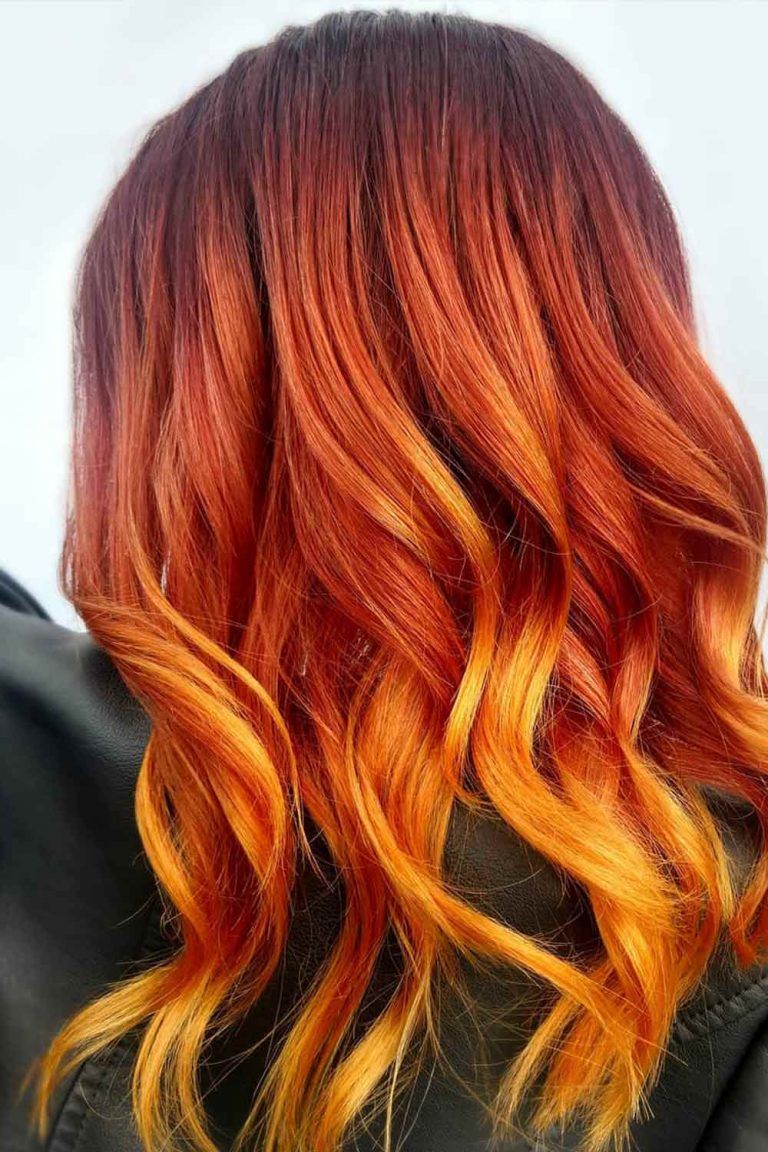 Source: adlydesign/Instagram
Once you look at this pastel dark strawberry blonde hair color, there's no way you won't add it to your bucket list. You will also like how versatile it is: it works for both fair and warm complexions. And when it comes to maintenance, some girls tend to panic when their locks start to fade. To avoid this trouble, make sure that you use special shampoo and conditioner for dyed red hair.
Golden Copper Highlights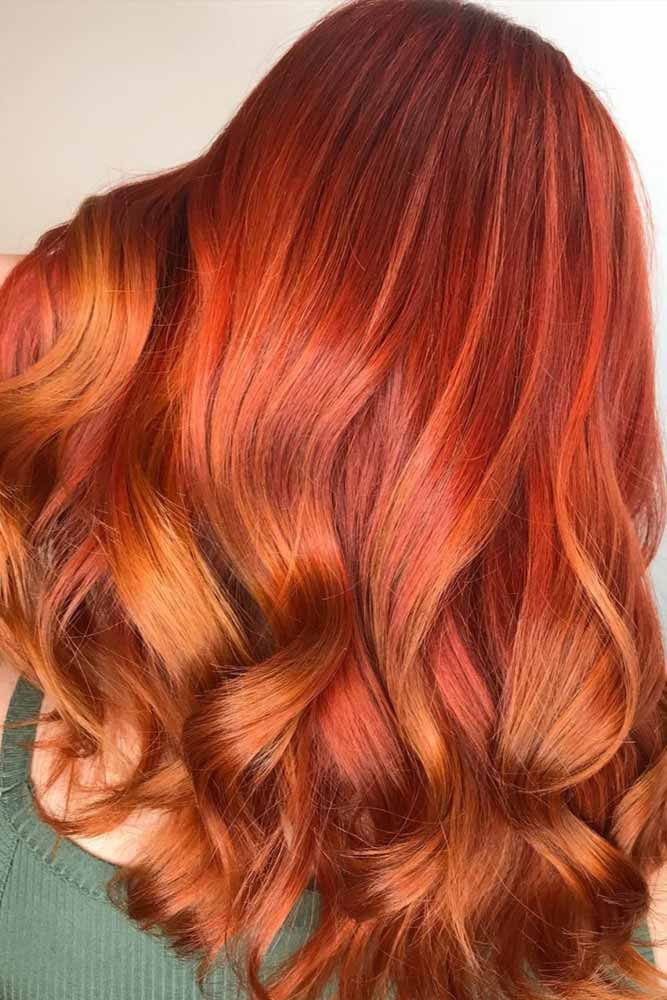 Source: presleypoe/Instagram
How about you to explore the brightest side of the red color world? A shiny red base that gradually melts with vivid copper balayage highlights is a look to steal. But only women who are not afraid to be noticed can go for this color crime. If you're one of those, prepare to be in the spotlight.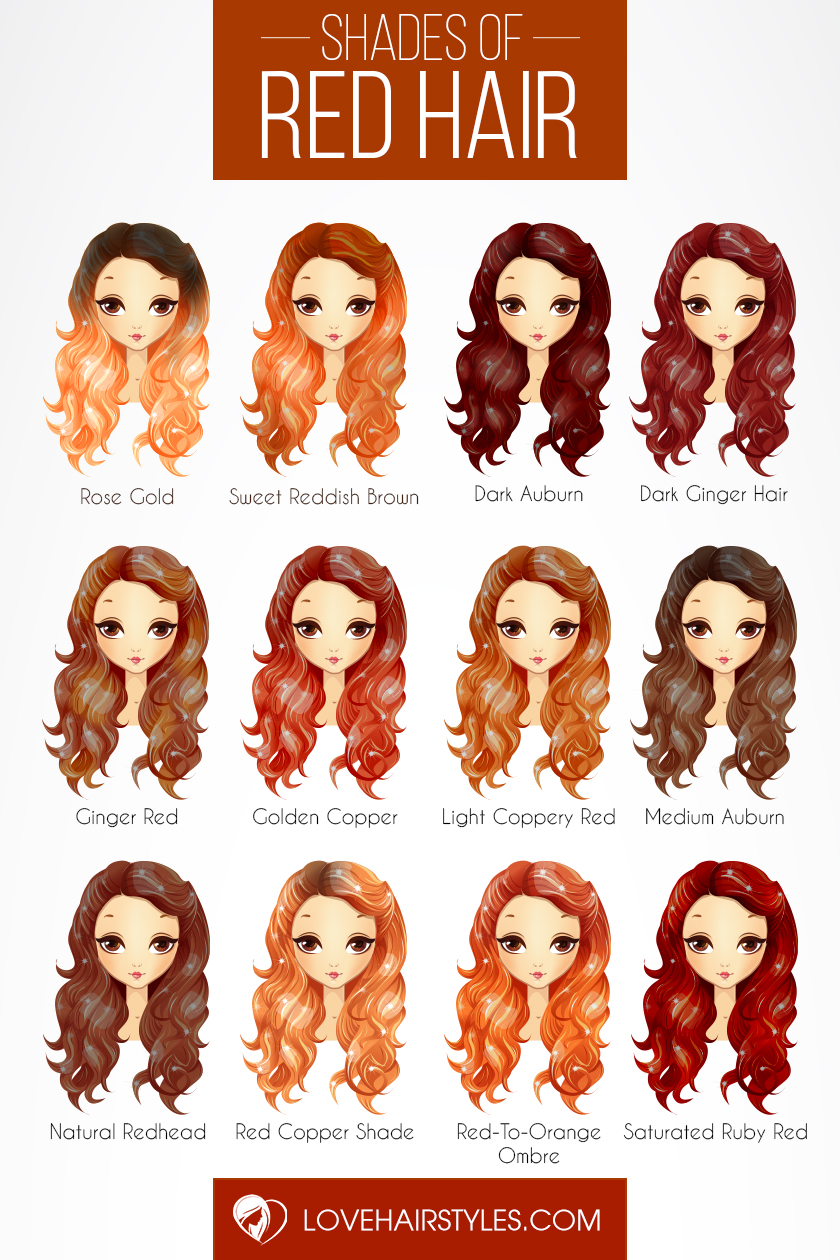 FAQ: Shades Of Red Hair
What shade of red hair is most common?
Among the most widespread red hair color shades are:
Cool Red Hair
Warm Red Hair
Bright Copper Hair
Rose Gold Hair
Light Auburn Hair
Black Cherry Hair
Red Black Hair
What is the rarest shade of red hair?
Natural red is the rarest hair color on the planet, with just 1 to 3% of the population having it.
What color cancels out red?
On hair that has been colored to brown or light brown, green cancels out red, while on hair that has been colored to a dark blonde, blue cancels out the orange-red shades.
Do redheads go grey or white?
Redheads do not age.
Red hair never goes grey. When the time comes, it just fades to white via pale rose shades.
Was this article helpful?