Do you like how caramel hair color styles look? We bet that many women love experimenting with these awesome brown hair shades. Such hues are ideal for dip dyes and highlights and lowlights. A gorgeous caramel shade will look appealing disregarding your skin tone. When it comes to this hair color, every woman can pick the shade that works best for her, be it caramel blonde sombre, brunette with caramel blonde, caramel with beach waves, rose gold curls, or dark roots with caramel ombre. *We may earn money from affiliate links on this page. Please check out our disclosure policy for more details.
Golden Caramel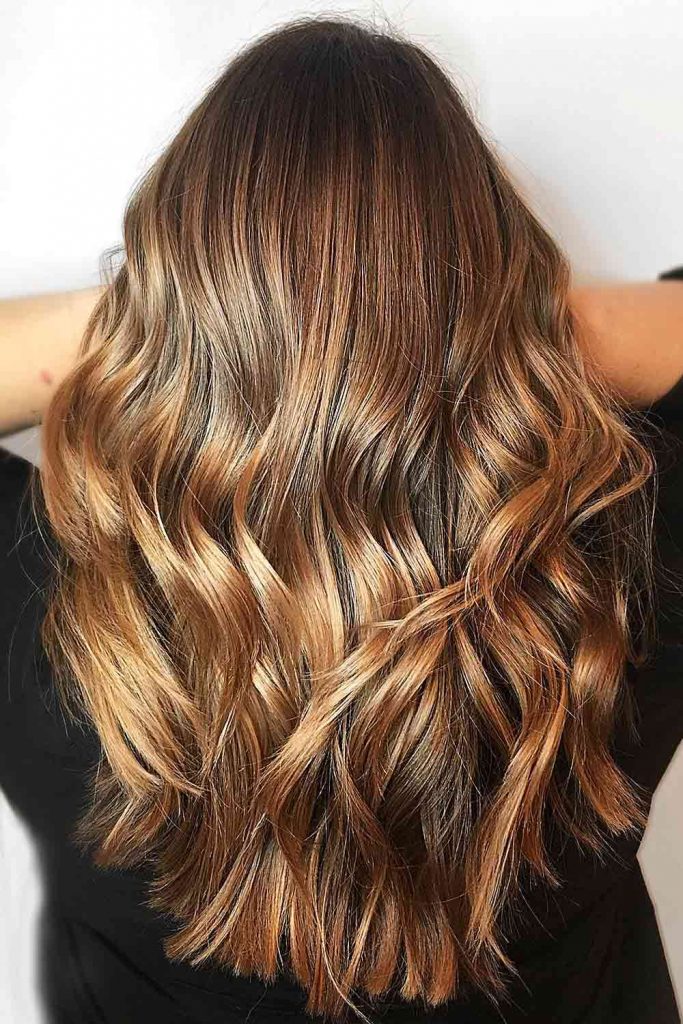 by @instagram_hairby.ashleypac
Golden brown hair exudes warmth and radiance, resembling the luscious glow of caramelized sugar. This shade is perfect for those who crave a sun-lived, natural look. LH suggests pairing this shade with loose waves for a beachy vibe or styled straight for a sleek and sophisticated appearance.
Caramel Balayage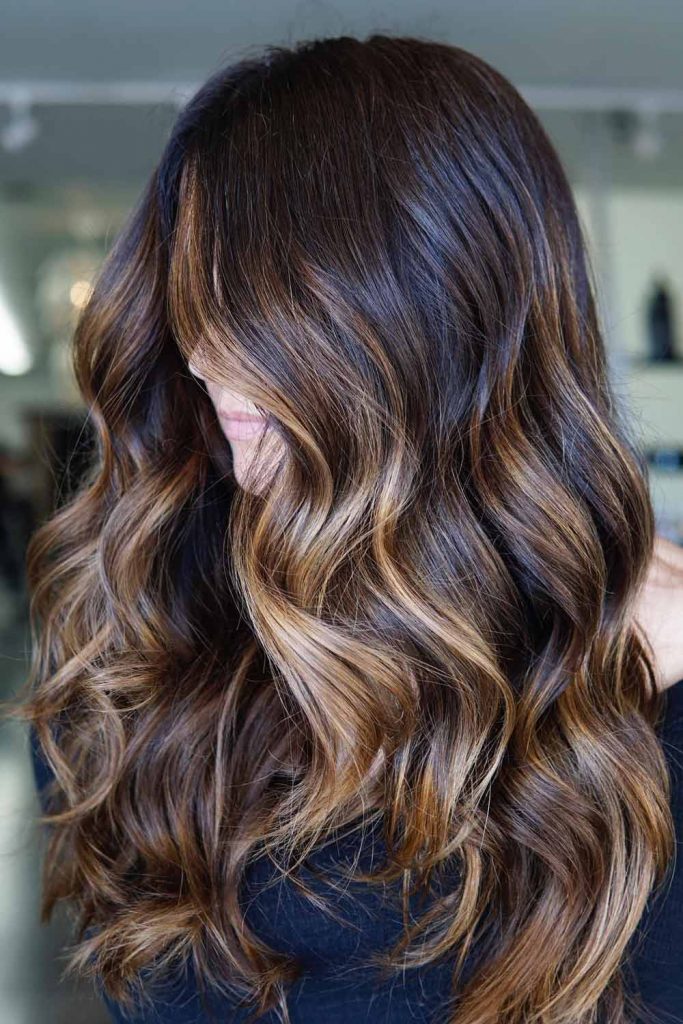 by @instagram_frances_hairartist
It's hard to talk about coloring techniques without mentioning the balayage technique. A caramel balayage hair might be what you need for the summer season so that your hair glistens under the hot summer sun. So let your hairstylist seamlessly blend caramel tones with the base color of your hair, creating a soft gradient transition.
Light Golden Brown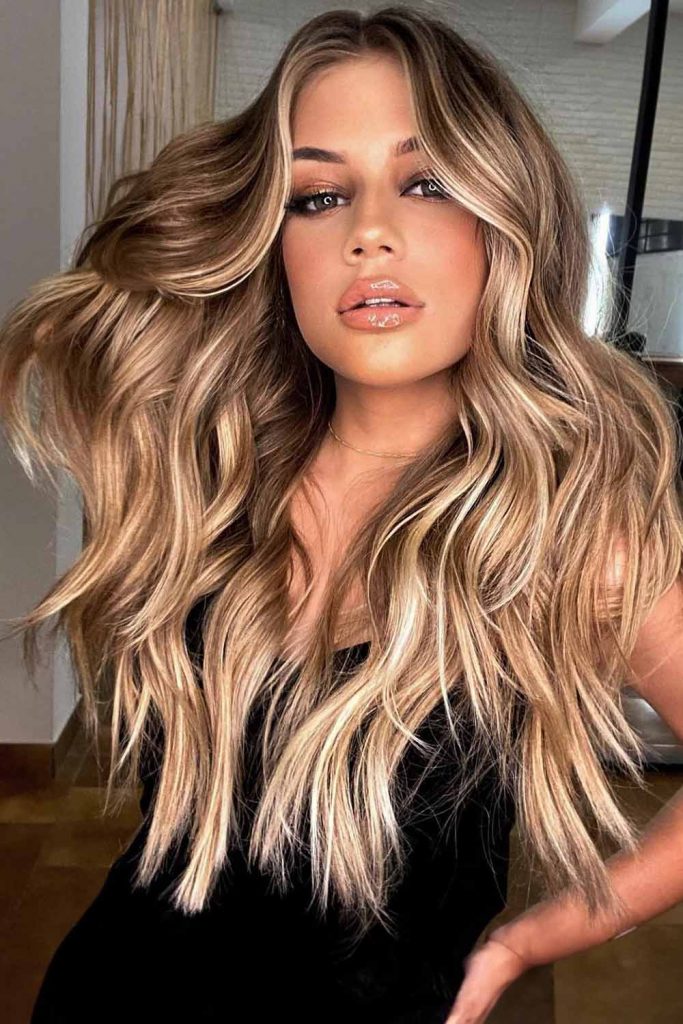 by @instagram_sofiya.bravo
Even with a brown hair color, caramel tones can be incorporated for a soft luscious result. So if you're looking for a subtle choice, caramel brown hair offers a more muted but equally enchanting option. According to LH editors, this shade is perfect for those looking to get a sophisticated and classic look. Style it with loose curls for a romantic touch or opt for a sleek ponytail for a polished finish.
Caramel Highlights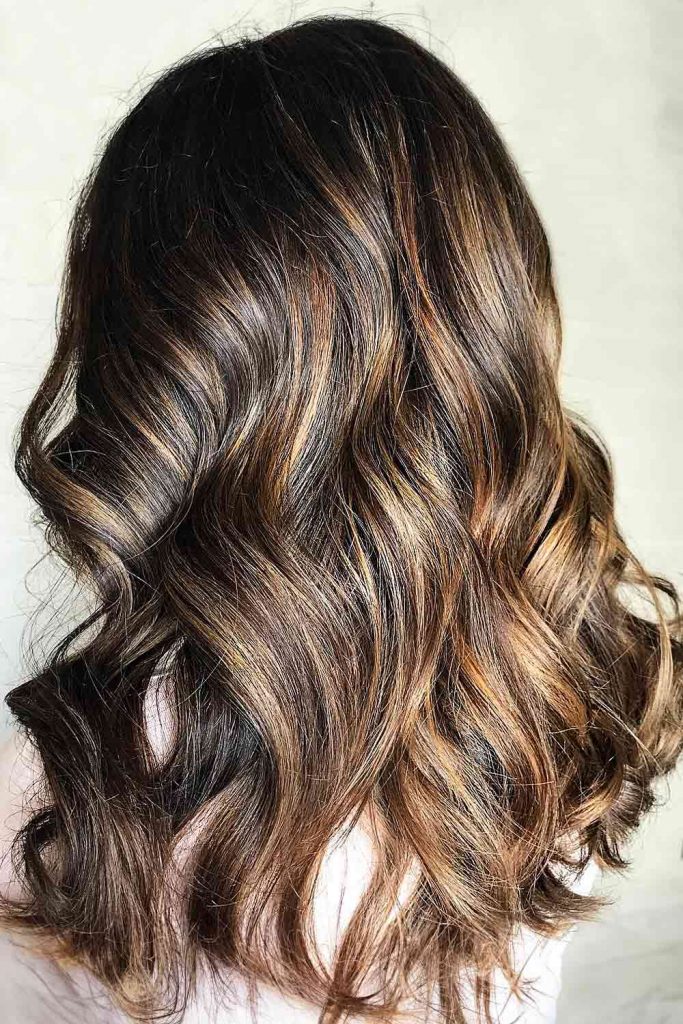 by @instagram_hairby.ashleypac
If you don't want the caramel tones overshadowing your main hair color, who says you can't have them in caramel hair highlights? This way, you can have a touch of caramel without a full commitment. LH editors advise adding this highlight hair on a dark color base like brown such that the caramel streaks pop out better than usual for that beautiful sunlit effect. You can decide to have the highlights scattered around or concentrated around the face for a youthful charm.
Caramel Curls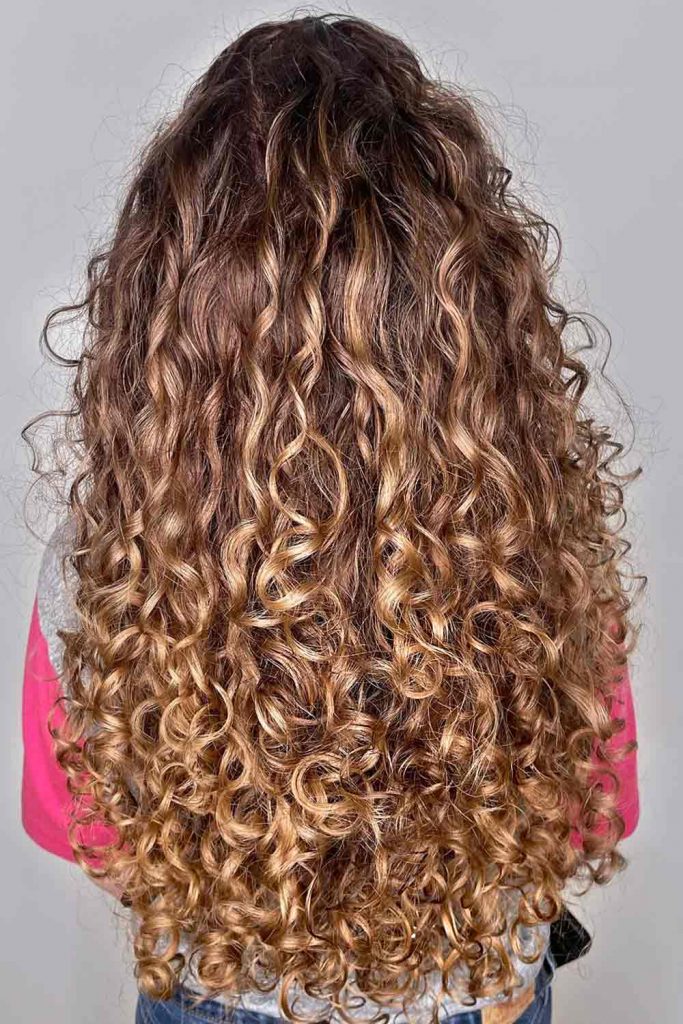 by @instagram_presleypoe
You don't have to have straight sleek locs before you can equally slay the caramel hair color. So know that curls are a fantastic way to showcase the richness of the caramel hue. The curls add texture and volume, allowing the caramel tones to catch the light and create a mesmerizing effect. This time, the caramel tone is the main hair color glistening wherever you go, whether it is an August vacation or a dinner date with your crush.
Caramel Bob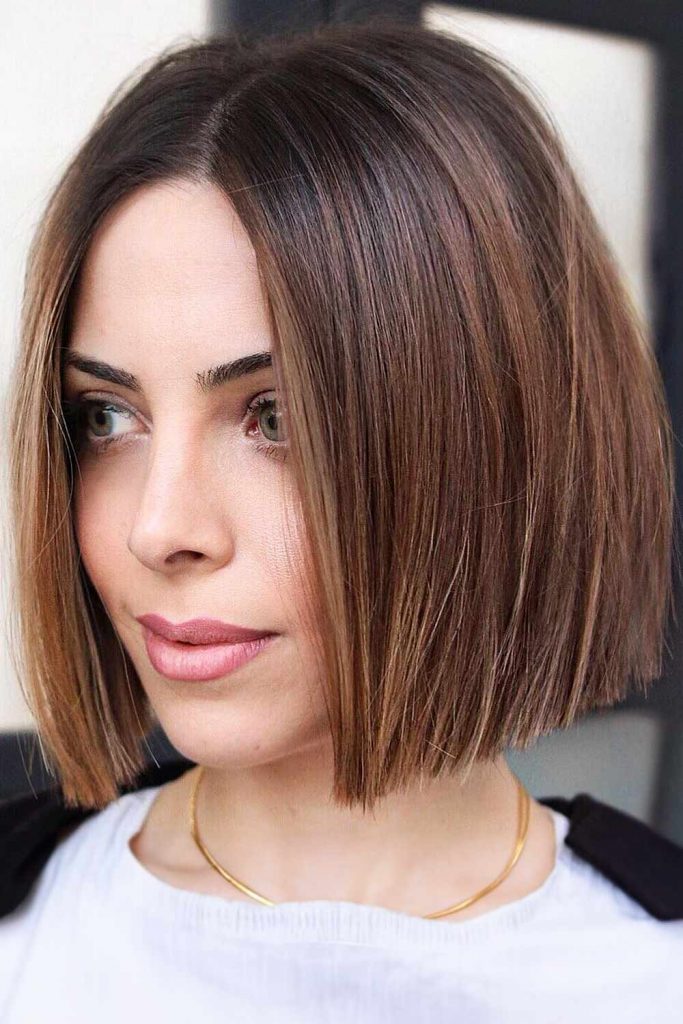 by @instagram_salsalhair
Coloring isn't restricted to long haircuts and is equally as pretty on short styles like Bob. So even on a bob haircut, you can still easily flaunt your caramel hues. Those seeking a minimal and chic style should consider the caramel bob as our editors have mentioned that it is a statement in itself, requiring minimal styling for maximum impact.
Warm Honey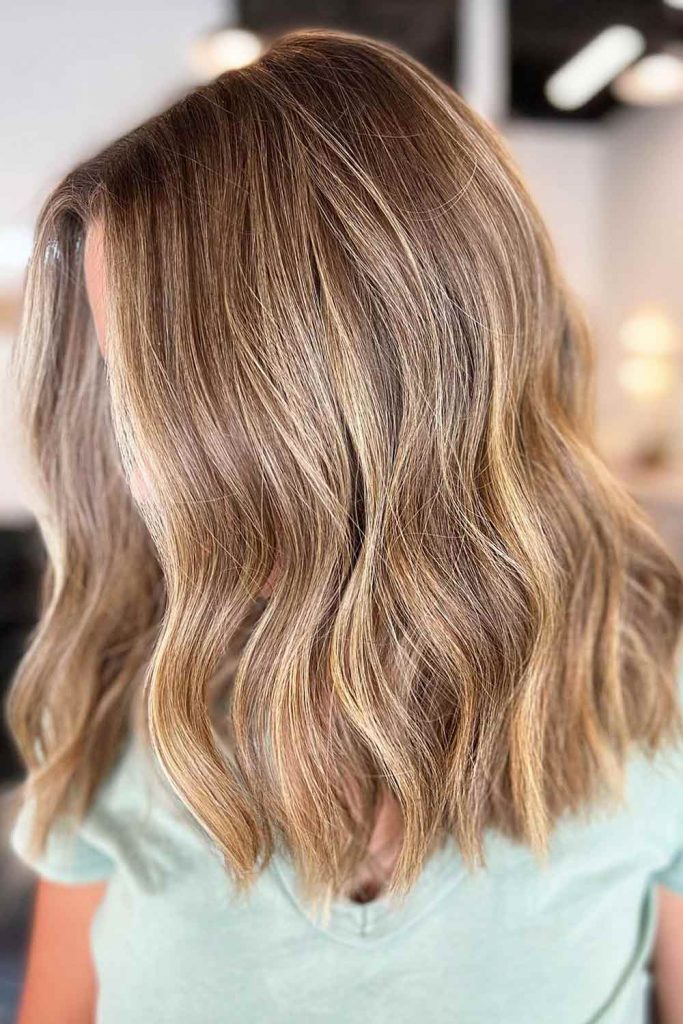 by @instagram_katieclairedoeshair
Warm honey, a cousin to caramel, adds a touch of golden warmth to the hair. This honey-brown shade is particularly flattering on those with warmer undertones. Style it with loose waves for a carefree and effortless look or opt for a braided updo for a touch of bohemian elegance.
Toasted Caramel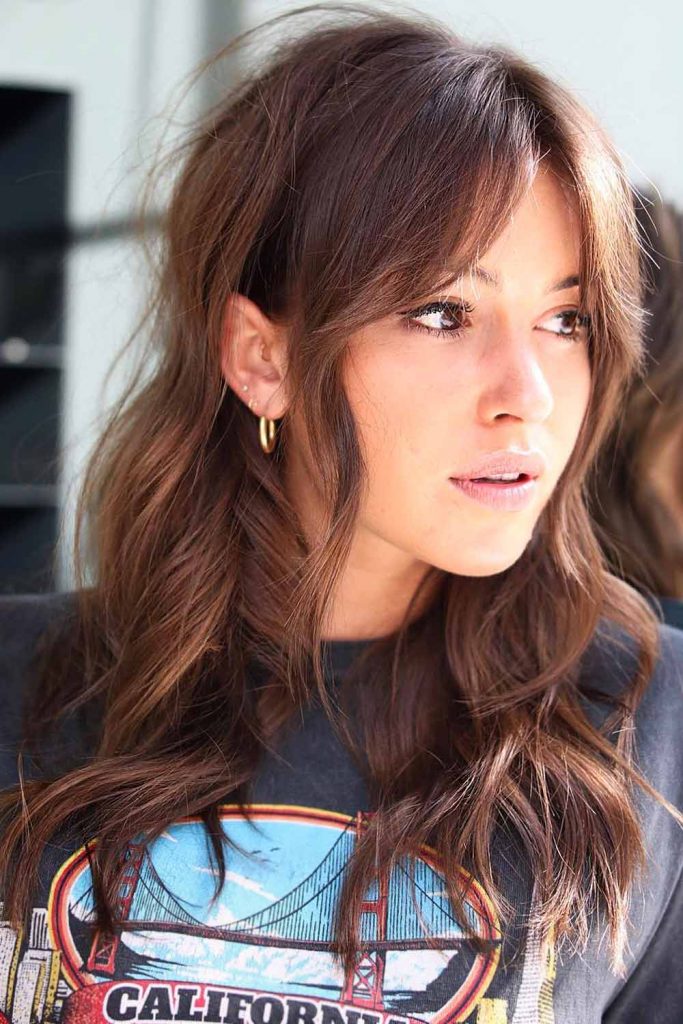 by @instagram_salsalhair
There are lots of variations to the caramel tones so it's okay to get a little greedy on what you want. Sal Salcedo had described this style as:
"Bardot inspired, effortless and messy with a touch of sexiness."
Toasted caramel takes the warmth up a notch, incorporating deeper, toasted tones for a more dramatic effect.
Strawberry Caramel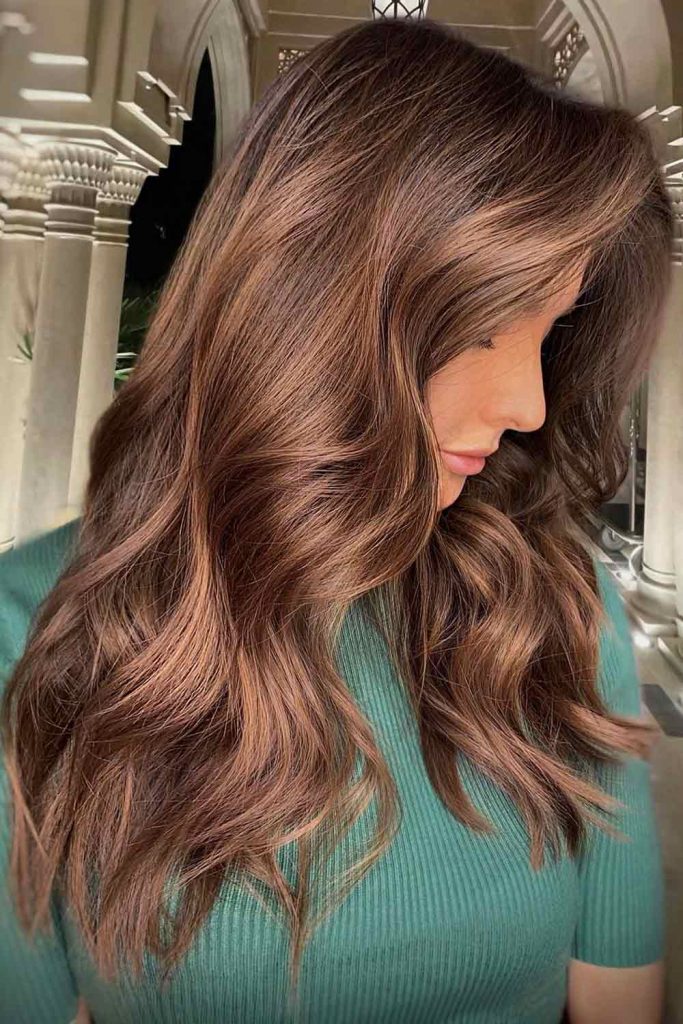 by @instagram_sheffpavelstylist
Strawberry caramel color hair is an excellent choice for those who want to experiment with a more unconventional yet delightful color. Russian celebrity stylist, Pavel Sheff had advised that:
"To get this color, you still need lightening, albeit insignificant, but you still need to make light strands and then tint them in milk chocolate! Even brown, which seems boring to you and you can't do anything with it, can look very beautiful and iridescent!"
Bronze Caramel Highlights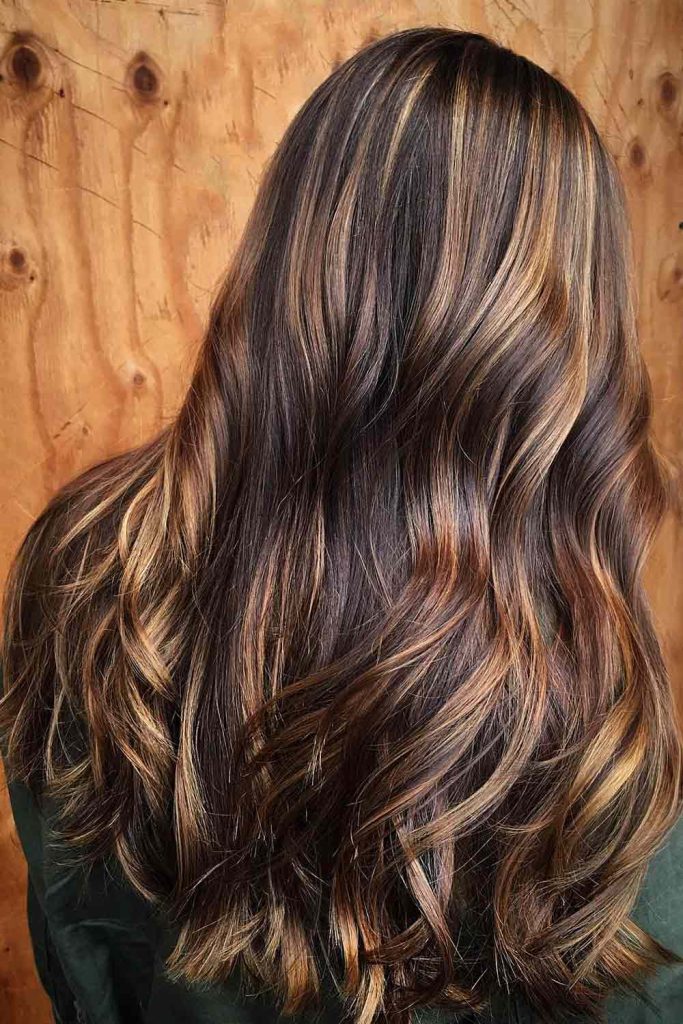 by @instagram_hairby.ashleypac
Bronze and caramel no doubt go well together as bronze hair color has notes of red, gold and caramel. Our expert stylists have mentioned that this variation of caramel highlights is perfect for those with darker base colors, providing a subtle yet impactful contrast. Style it with loose waves or opt for a messy bun for a casually chic appearance.
Mocha Caramel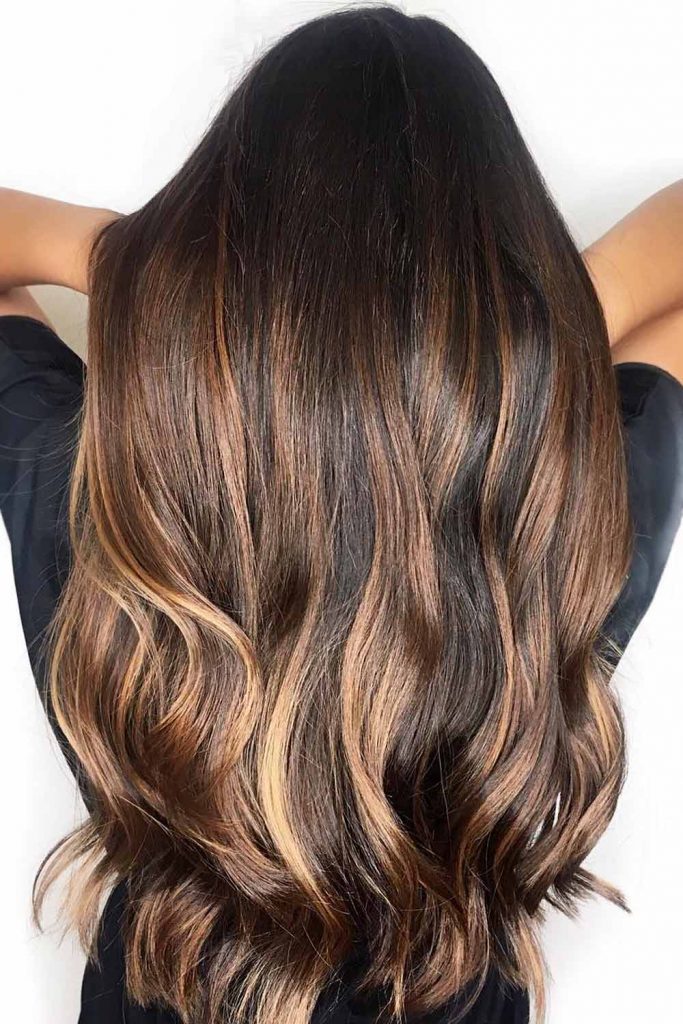 by @instagram_frances_hairartist
Mocha Caramel is a delightful blend of rich chocolatey browns and golden caramel tones. Ideal for those who want a subtle yet stunning change, Mocha Caramel complements a wide range of skin tones and works well with various hair lengths and textures.
Caramel Coffee Balayage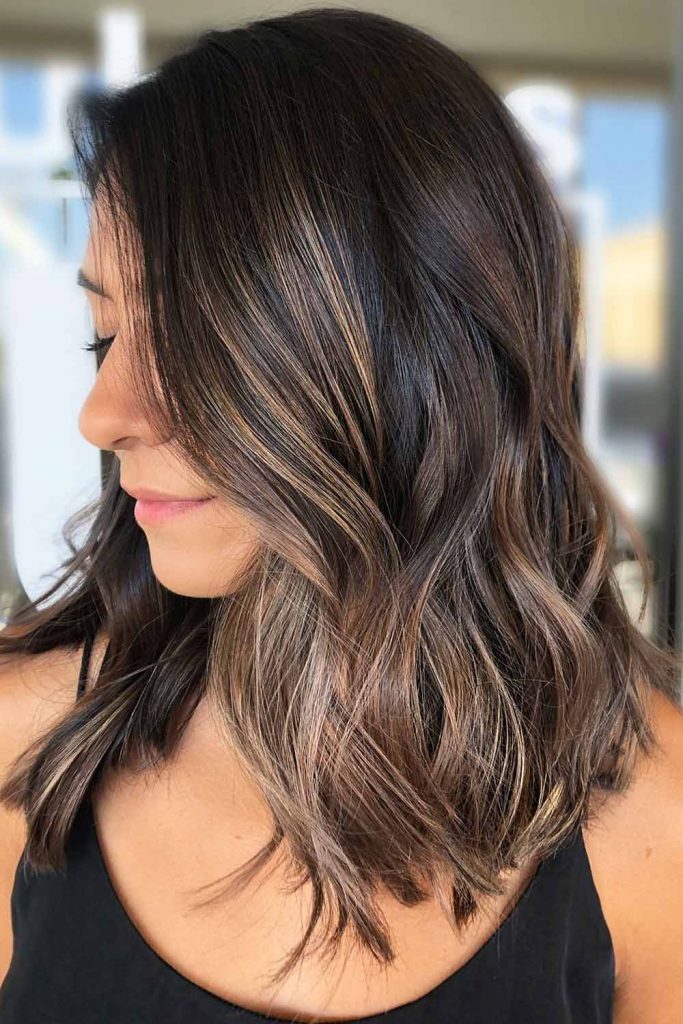 by @instagram_frances_hairartist
On your medium-length hair, a caramel coffee balayage can work wonders in elevating your look. This dynamic and modern approach involves hand-painting caramel hues on your hair for a little sun glow. So are you craving a trendy and effortless style, this coffee balayage would turn out well whether it's for work or casual outings!
California Caramel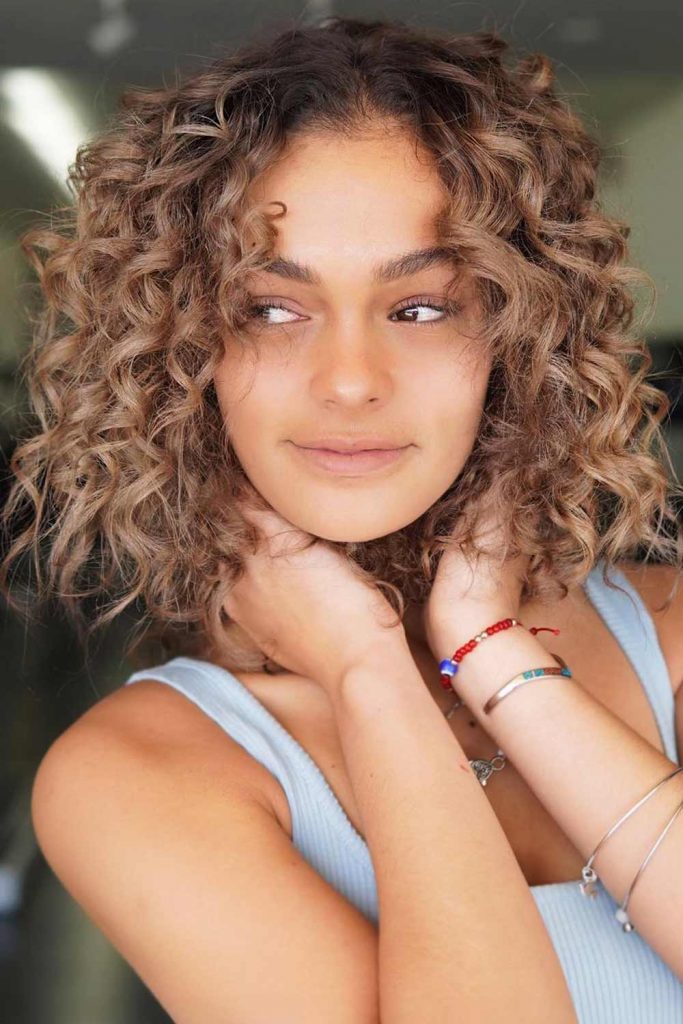 by @instagram_frances_hairartist
You might be wondering whether California caramel is a thing, so we are confident in telling you it is! As the name suggests, California Caramel captures the essence of sun-soaked beaches and warm summer days. This hair color features a blend of golden and honeyed tones, creating a sunlit glow that mimics the natural highlights achieved by spending time in the Californian sun.
Caramel Cream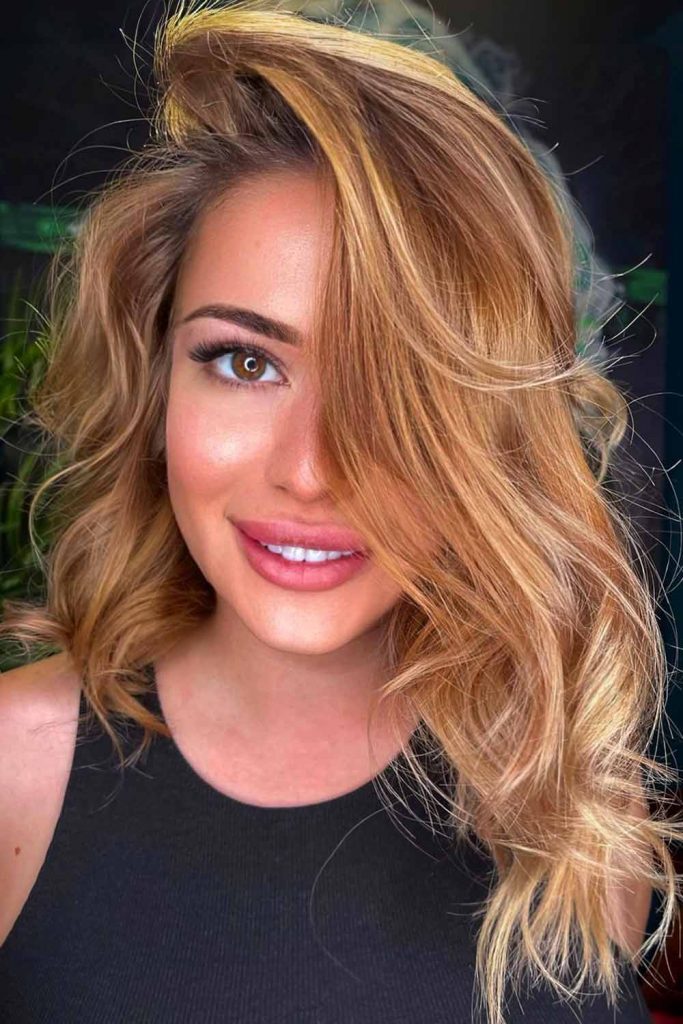 by @instagram_sofiya.bravo
If you're drawn to softer, more subdued hues, Caramel Cream might be the perfect choice for you. It isn't exactly too vibrant nor is it too dull. So for those looking for tones in between vibrant and dull, another option LH has to offer you is this delicate and creamy caramel shade.
Butterscotch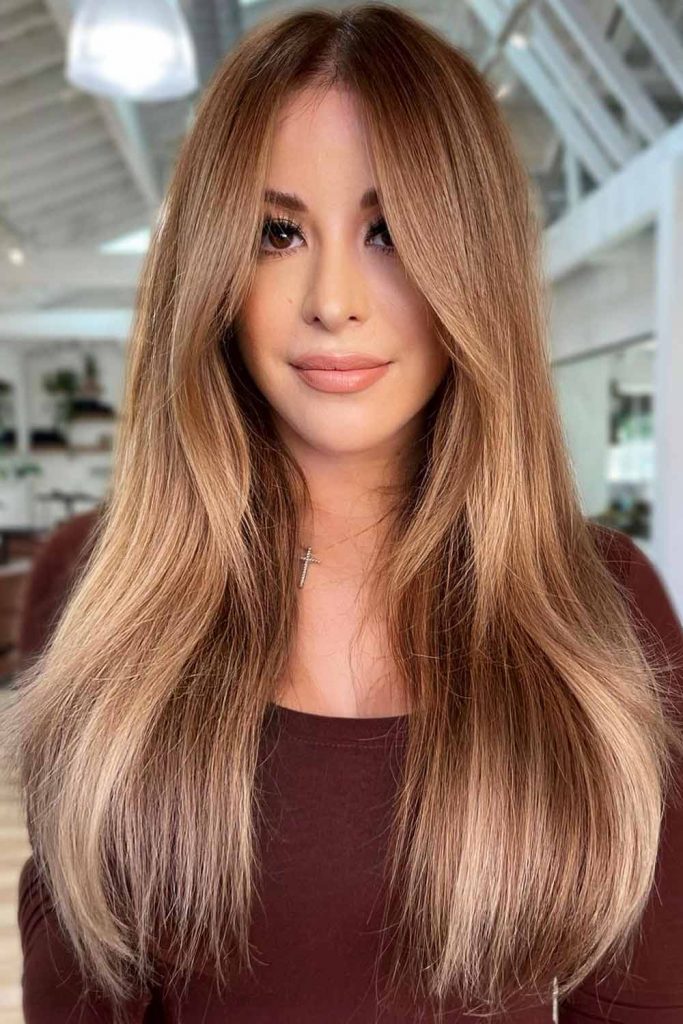 by @instagram_danielmbeauty
For a sweet and playful twist on traditional caramel, Butterscotch introduces a lighter and more golden hue. This color is reminiscent of the classic candy, offering a luscious blend of warm tones. Butterscotch is a versatile choice that works well with various hairstyles, from loose waves to sleek straight locks.
Reddish Caramel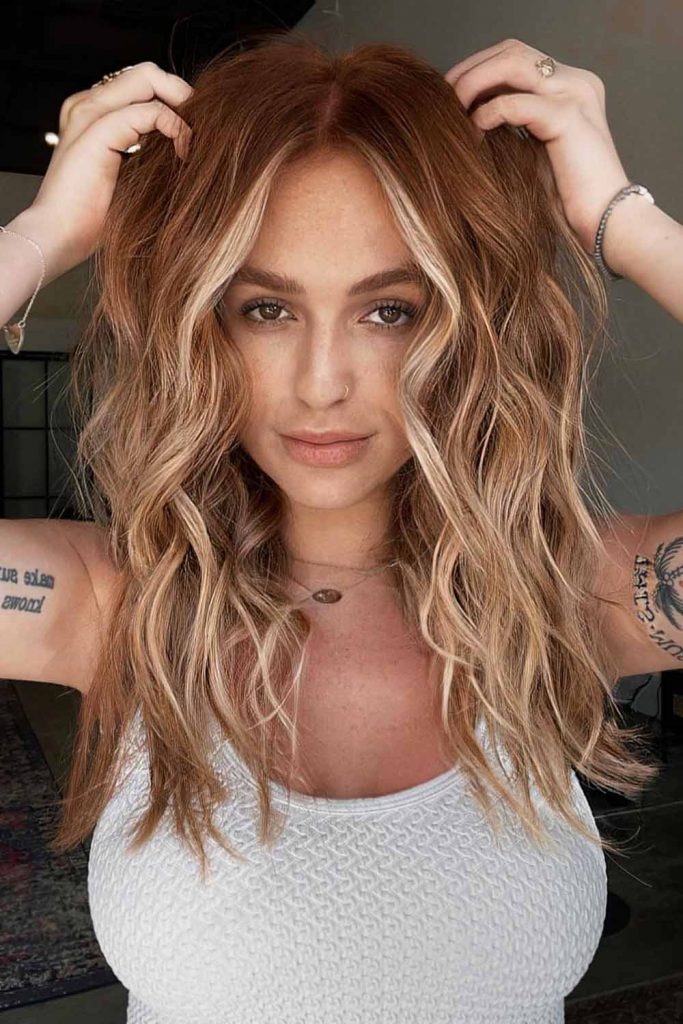 by @instagram_hairbykaitlynbrown
Reddish caramel is almost as if you getting a caramel cinnamon hair color. Caramel hair color allows you to have hints of brunette, gold and even red tones in your hair. However, this particular shade emphasizes more on the reddish tone which you can choose to be subtle or intense.
Multidimensional Caramel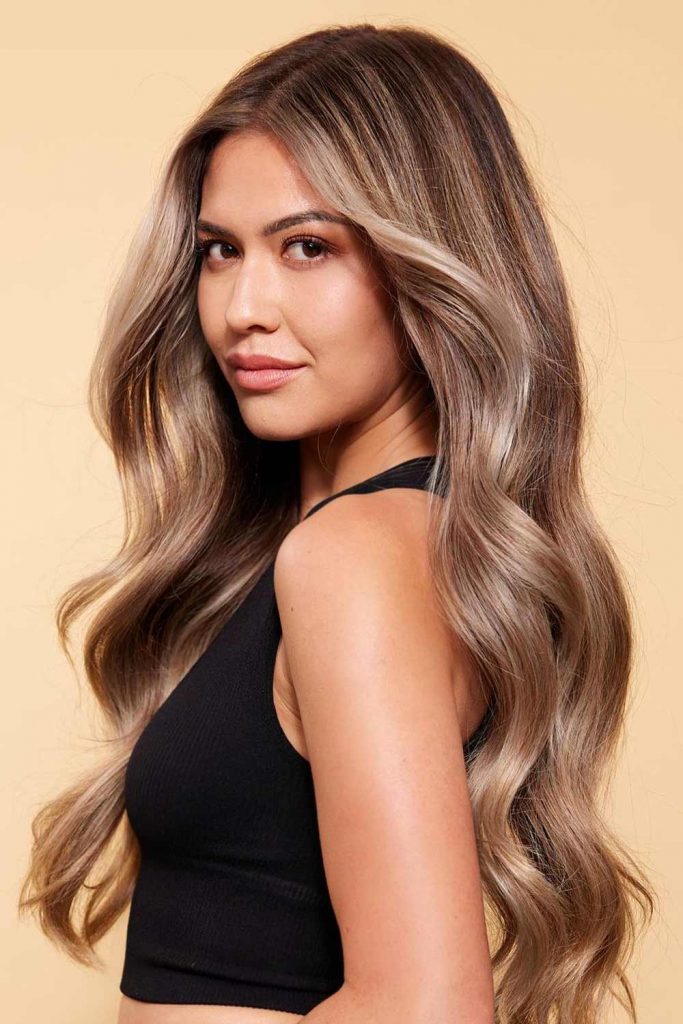 by @instagram_frances_hairartist
When something is multidimensional, then you know it has to be extraordinary and that's why LH has added this caramel variation to the list. This approach creates a stunning play of light and shadow, by blending caramel tones that vary in depth and intensity. Multidimensional Caramel is a fantastic choice for those searching for a unique and tailored look.
Ash Ombré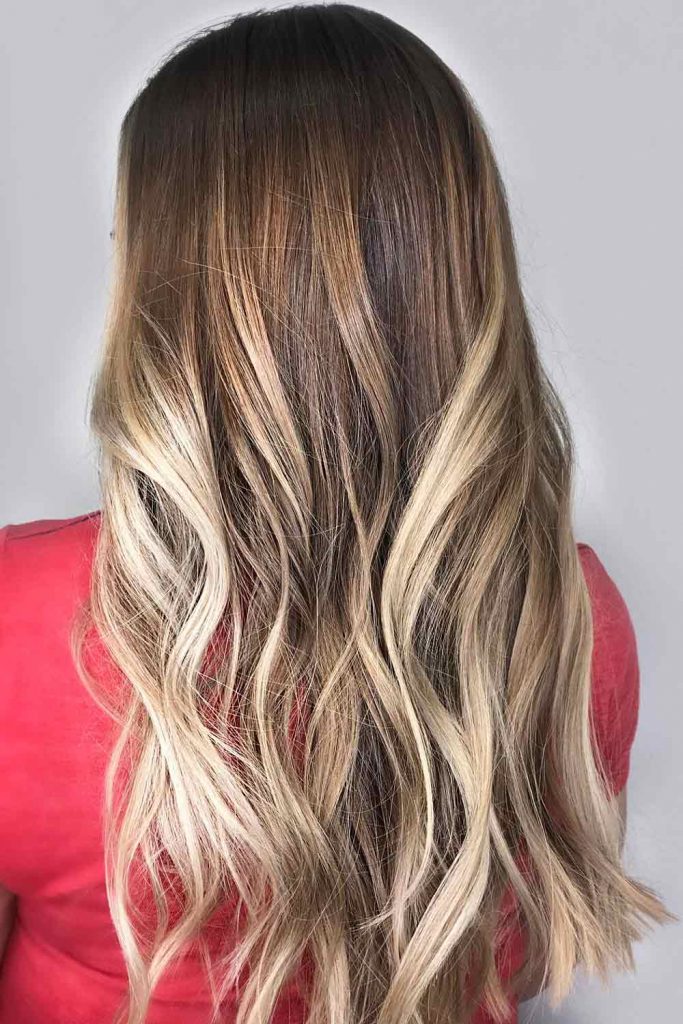 by @instagram_frances_hairartist
It's time to go the extra mile with your hair color by adding cool ash tones to the mix for a blonde ombre result. If you're not ready for a drastic change with your hairstyle, this ash blonde gives you a gradient effect that transitions from darker roots to lighter caramel ends.
Honey Caramel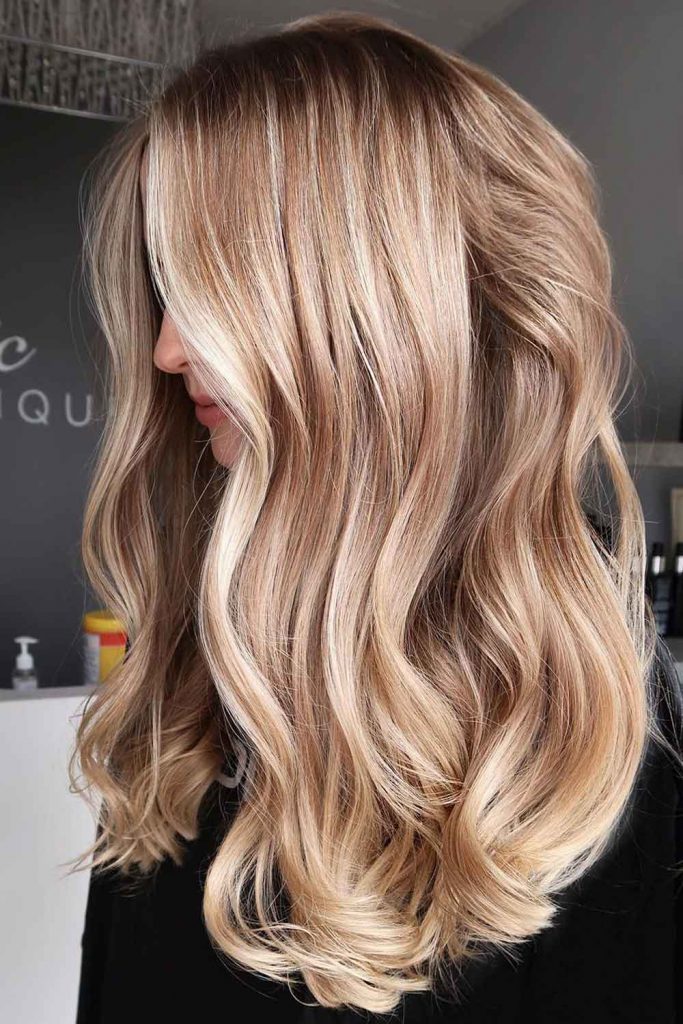 by @instagram_hairby.ashleypac
Infused with warm honey tones, this hiney blonde is a sweet and inviting hair color that radiates warmth. This shade is particularly flattering on those with warmer undertones in their skin, creating a harmonious and natural look. Whether you choose to go for a full head of caramel blonde hair color or incorporate it as highlights, you get to add a touch of sweetness to your style.
Caramel Auburn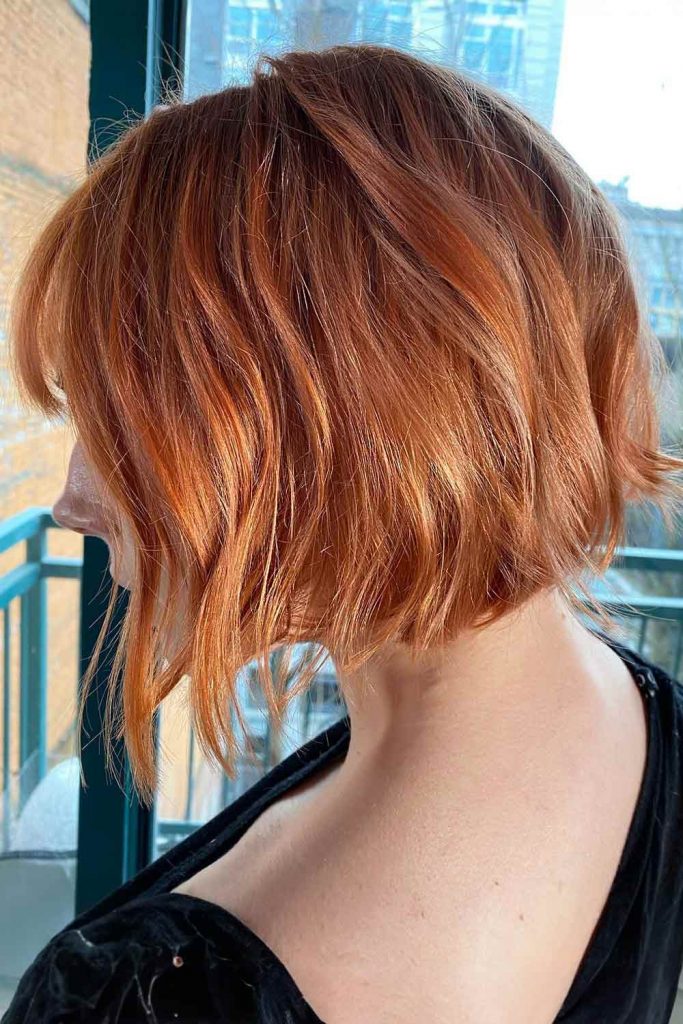 by @instagram_elissawolfe
Caramel Auburn is a luscious blend of deep, reddish-brown tones and golden caramel highlights. This warm and inviting hue adds a touch of spice to your locks, creating a mesmerizing play of colors. If you're interested in a new Fall look, this auburn tone complements various skin tones, and gives you a natural look.
Caramel Stripes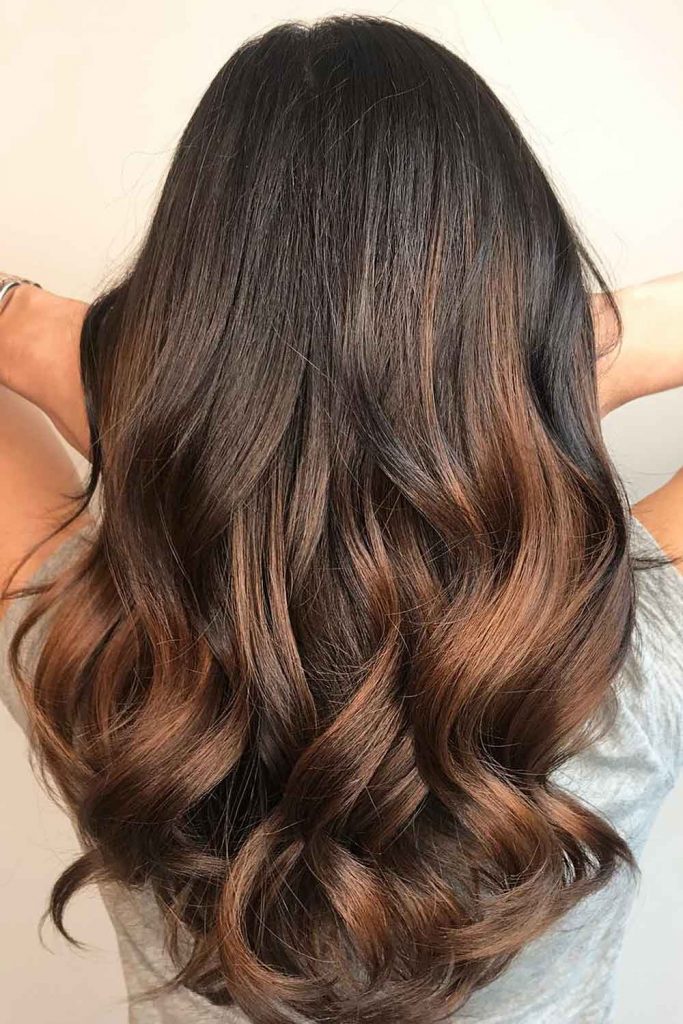 by @instagram_presleypoe
For those who love a hint of drama, LH editors suggest caramel stripes for a playful and trendy twist to caramel hair colors. This style involves incorporating caramel-hued highlights or lowlights in a striped pattern, creating a visually striking effect. Although this works well with various base colors, you can start with a darker base so that the highlights pop out well.
Sun-Kissed Brown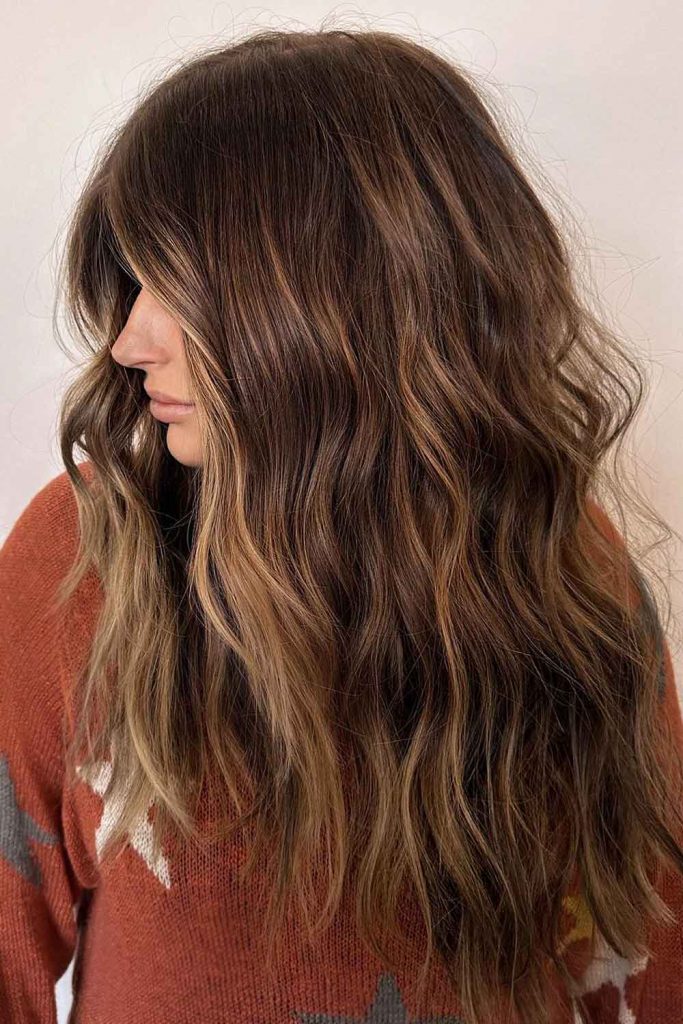 by @instagram_hairbykaitlynbrown
Sun-Kissed Brown is a lighter take on caramel, reminiscent of the gentle touch of sunlight on your hair. This caramel chocolate hair color blends caramel tones with a medium to light brown base, mimicking the natural lightening effects of the sun. With this style, you get to enjoy a laid-back, beachy vibe, and what's more, a low-maintenance look!
Candied Caramel Curls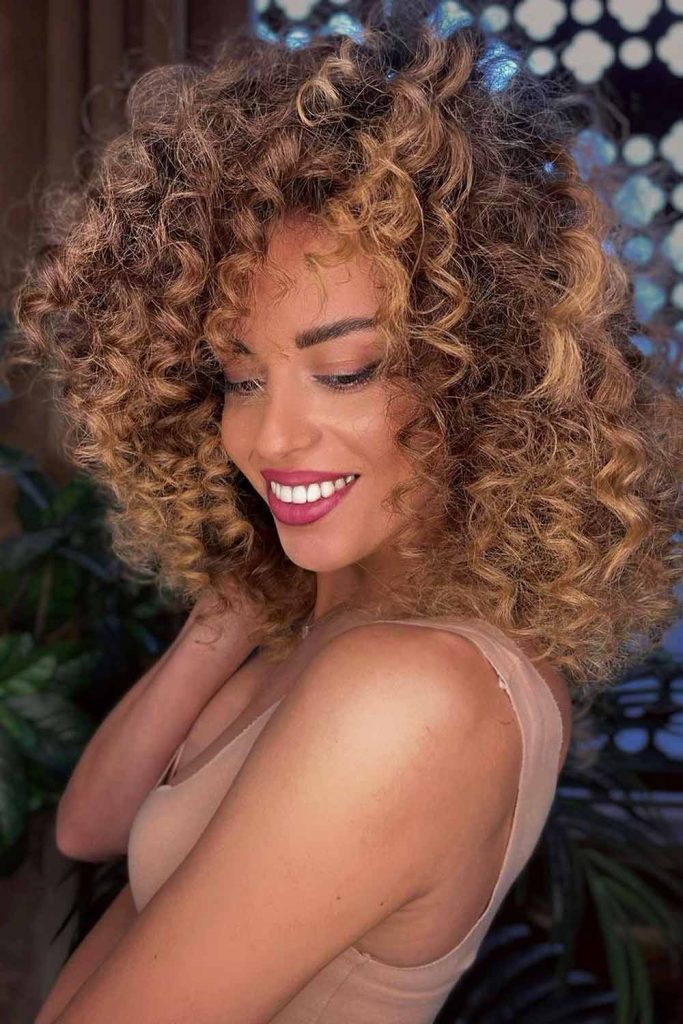 by @instagram_sofiya.bravo
Another way to elevate your curls is through the introduction of the right hair color and for that LH recommends this light caramel brown hair color. The outcome is a cascade of decadent, caramel-colored ringlets. You could have tight coils or loose waves and still slay this style perfectly!
Salted Caramel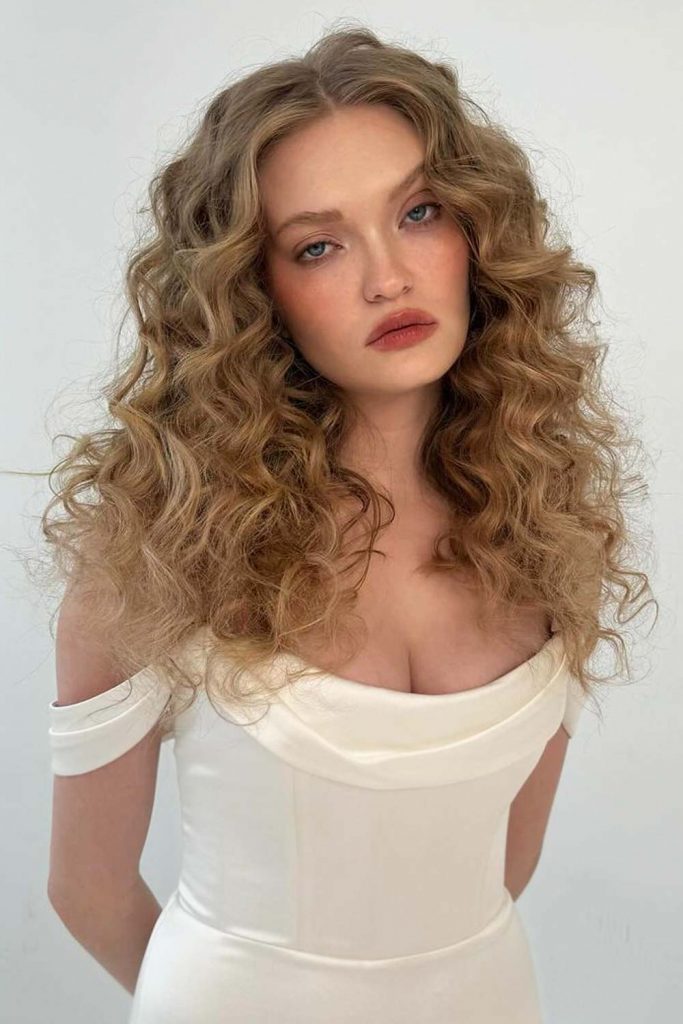 by @instagram_luxyhair
Inspired by the popular dessert, Salted Caramel hair color combines warm caramel tones with subtle hints of cool, ashy undertones. The incorporation of subtle ashy tones in this light caramel hair color provides a delicate contrast, preventing the color from becoming overly warm. Our hairstylists have hinted that this color looks especially good when styled in loose beachy waves.
Sandy Blonde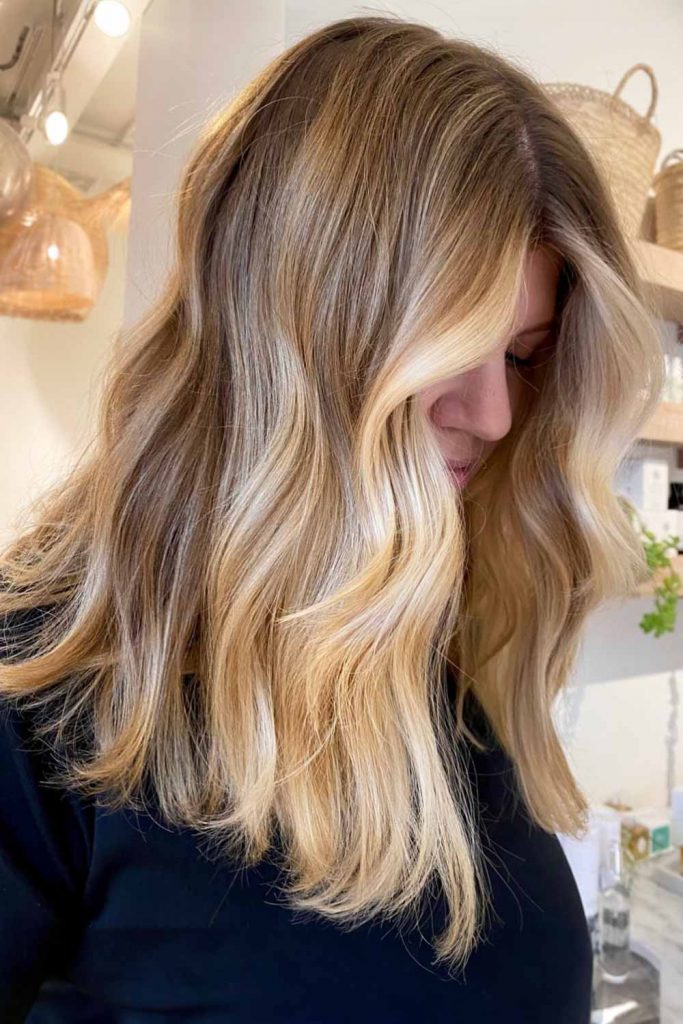 by @instagram_thestrawberryblonder
Do you want to blur the line between blonde and caramel, then as recommended by our expert stylists, sandy blonde is a light and breezy option. This shade incorporates caramel undertones into a blonde base, resulting in a blend that radiates warmth and elegance. It is particularly flattering for individuals with fair to medium skin tones.
People Also Ask
Is caramel blonde or brown?
Does caramel hair color need bleach?
Can I dye my dark brown hair caramel?
REFERENCES:
Deliscious Caramel Blonde Hair Ideas and Formulas. Source
Was this article helpful?