Ash blonde hair is quite popular these days. But do you know how to differentiate this shade from other shades of blonde?
So What color is ash blonde color? The ash-blonde shade is lighter, comparing to other shades of blonde and it has some grayish tint. This shade is cool toned, so it involves green or blue undertones.
*We may earn money from affiliate links on this page. Please check out our disclosure policy for more details.
Pros & Cons of Ash Blonde Hair:
| Pros | Cons |
| --- | --- |
| Trendy and Fashionable: Ash blonde is a modern and stylish hair color choice. | Bleaching Required: Achieving the ideal ash blonde shade often involves bleaching, which can cause damage to the hair. |
| Versatile: It complements various skin tones and can be adapted to different hair lengths and styles. | Regular Toning: Ash tones may require frequent toning to maintain their cool hue and prevent brassiness. |
| Low Maintenance: Its faded finish allows for a softer regrowth line, reducing the need for frequent touch-ups. | Fading over Time: The ash color might fade faster than other shades, requiring color-refreshing treatments. |
| Conceals Grays: Ash tones can effectively conceal gray hair, providing a natural and seamless look. | Potential Dryness: Bleaching and coloring can lead to dryness and damage, necessitating proper hair care. |
| Unique and Eye-catching: The smoky undertones give a distinctive and alluring appeal. | Personal Maintenance: Some people might find it challenging to maintain the color's vibrancy and freshness. |
Now let's discuss everything in greater detail or you can check ash blonde hair ideas for your unspiration.
Jump to Gallery
Tips On Dying Your Ash Blonde Hair
First of all, let us discuss how to get this blonde shade. As usual, you have two basic options: you can either go to the salon or dye your tresses at home. Which one would you prefer? In case you choose the DIY path to the ashy makeover, we can't leave you without basic tips.
Before you start, you should keep in mind that ashy colors aren't that easy to achieve yourself, so it's always better to go to a salon. Still, it's not impossible, and below, you're going to see the fundamentals of getting a decent ashy hue yourself.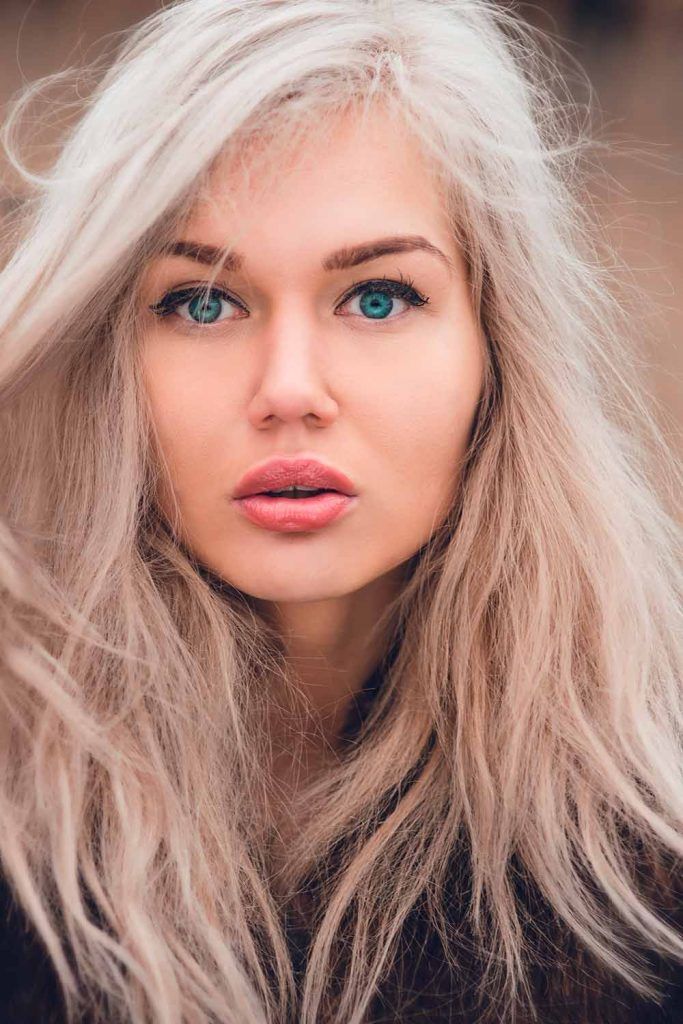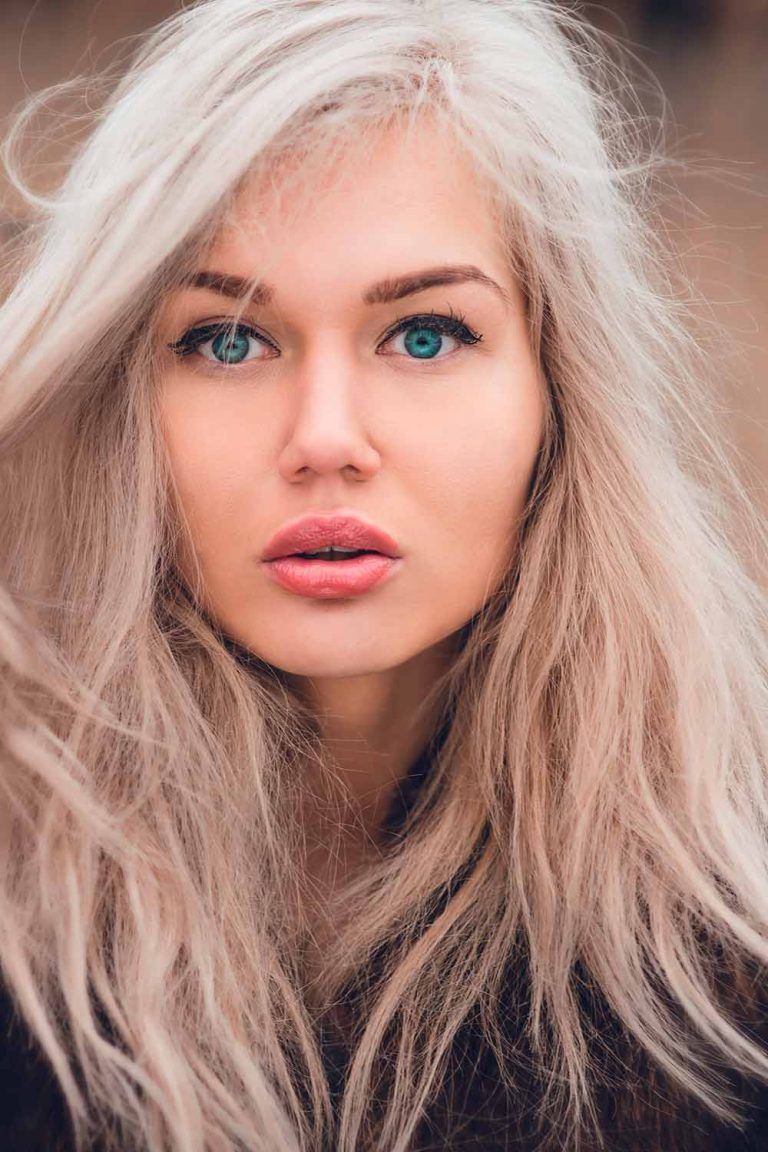 Credit photo: Shutterstock
Who should use ash blonde hair color?
Bleaching
This color requires a level 9/10 (light blonde) hair as a base, so if you're a brunette or dark blonde you will need to lighten your hair. Note that if your hair is very dark, you will need multiple sessions of bleaching so as not to fry your hair.
To bleach your hair, you will need to mix 1 part level 20 peroxide with 1 part bleaching powder until you get a semi-thick consistency.
Both dye and bleach may be rough on skin and clothes, so make sure to wrap a towel around your shoulders and protect your hands with gloves. Some old clothes will do just great, by the way.
You will also need a rattail comb for proper sectioning: first, you need to create a perfect part down the center and then part your hair horizontally. In general, four sections are enough.
When applying the bleach, you should begin at the ends, gradually distributing it to the roots. Also, it's crucial to work with thin sections so that your hair is fully saturated with bleach.
Wear a cap when you finish to speed up the process.
You will need to wait for about 1 hour, and you should check how the color changes in the meantime to see how close it is to the needed color level.
When rinsing the bleach off, make sure to do it with cool water.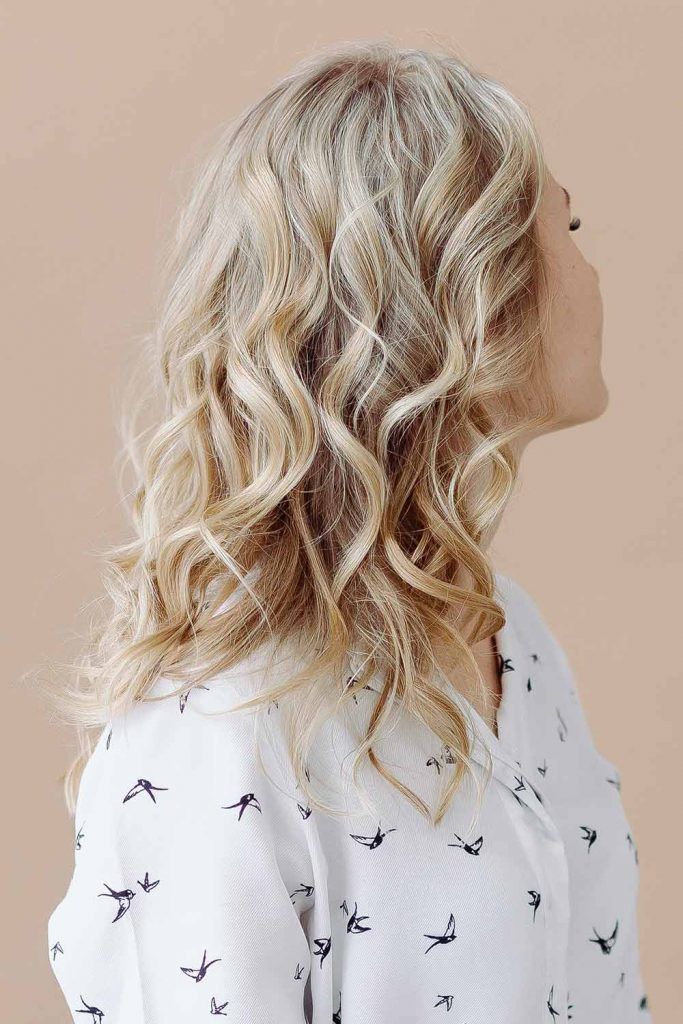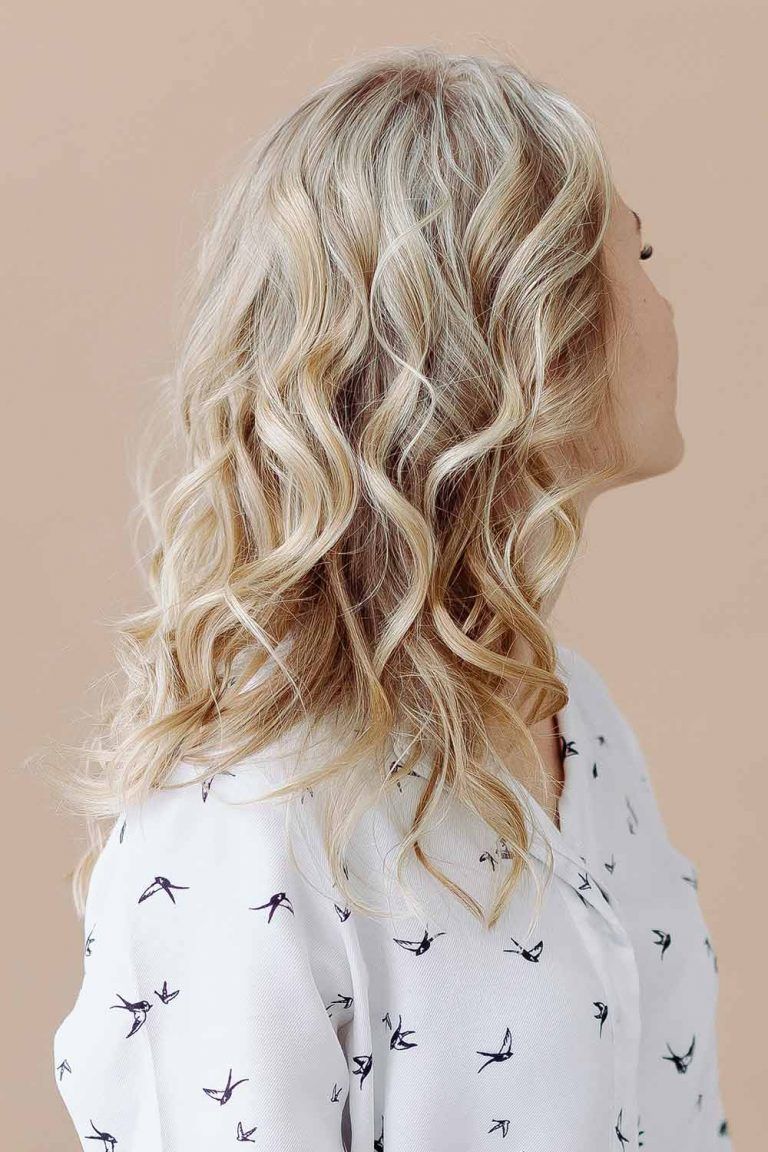 Credit photo: Shutterstock
Coloring
We recommend you dye your hair a couple of days after bleaching: it will keep your hair safe.
It's better to work with a high-quality coloring kit designed for home experiments. Usually, ash-blonde takes 1 part level 10 peroxide plus 1 part of the dye. Make sure that the coloring mixture is of semi-thick consistency.
Before coloring, you will also need to create 4 sections: clip off 3 of them to make the process comfortable.
When applying, work the application brush to ends first, just like working with bleach. Again, it's important to work with small sections.
You will also need a cap here.
After you wait the specified amount of time, rinse the dye with cool water.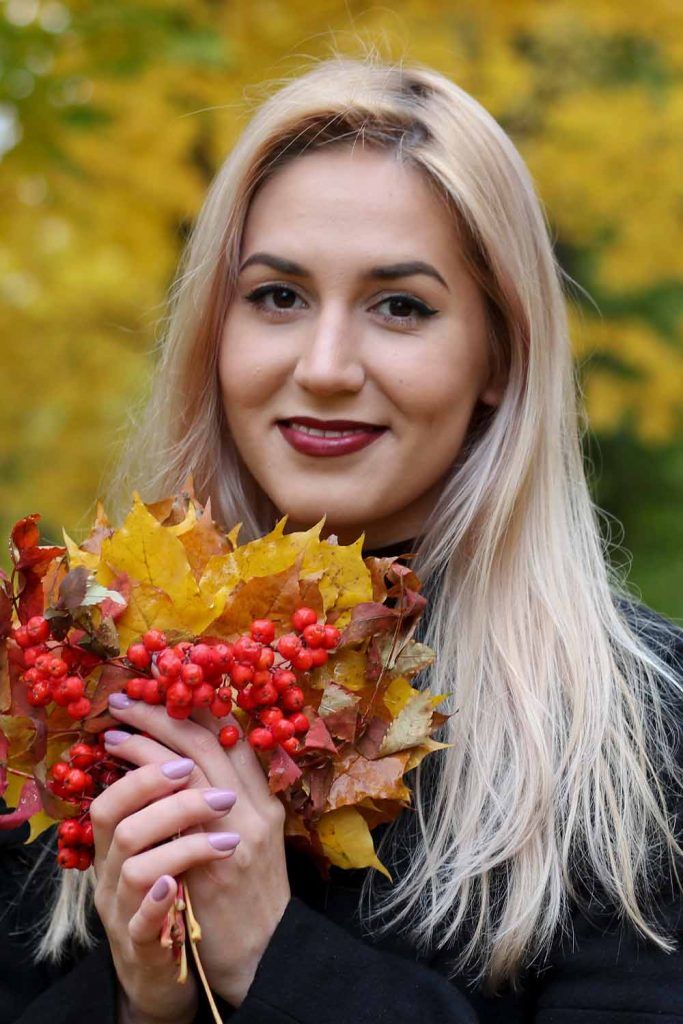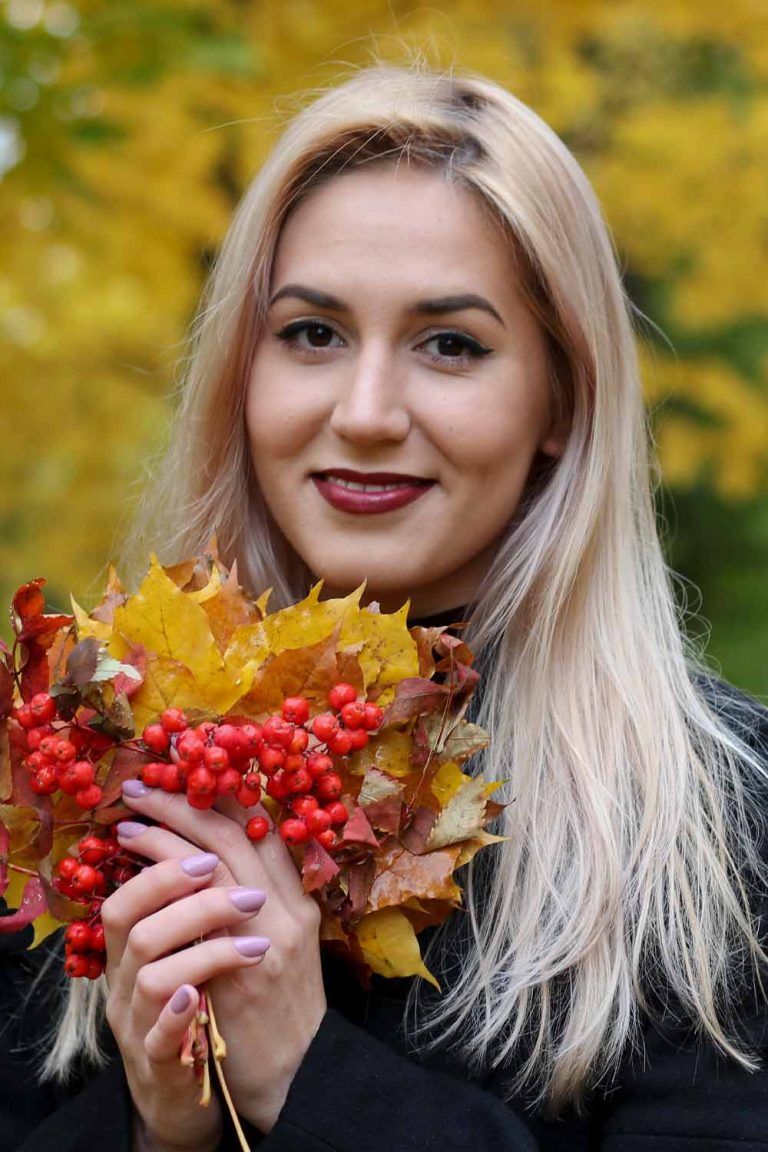 Credit photo: Shutterstock
Take Care of Your Ash Blonde Style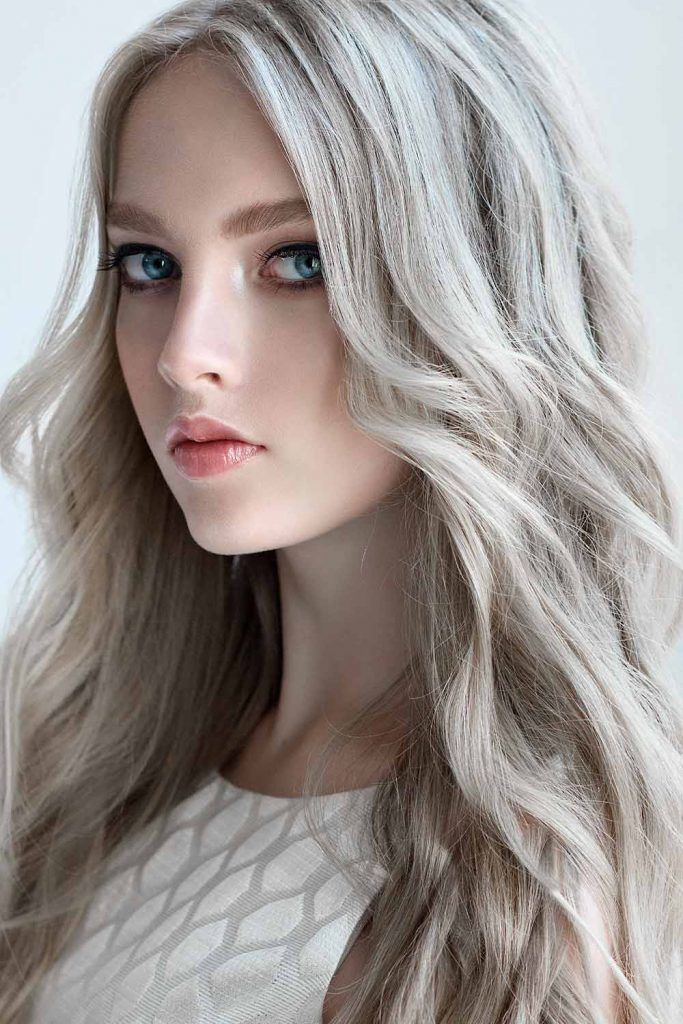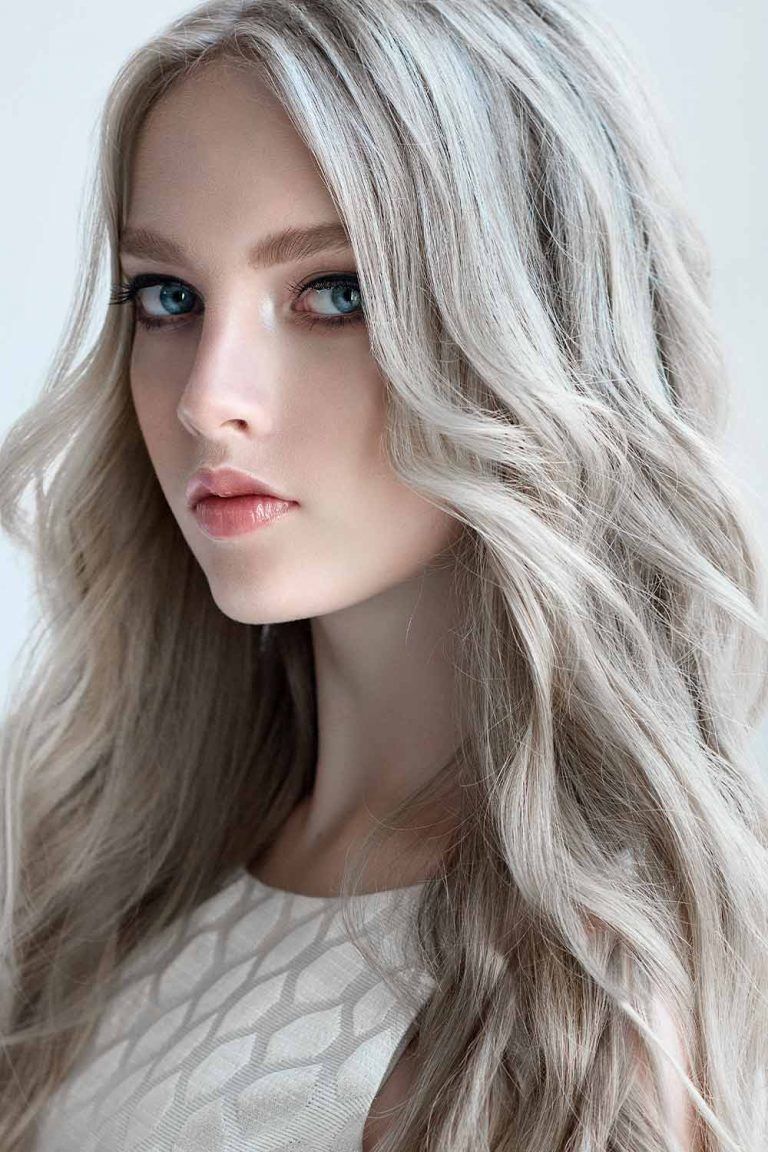 Credit photo: Shutterstock
Of course, if not maintained right, your color will fade too soon. Therefore, you should take care of it so that it serves you longer. Plus, your hair needs a special approach once it's been bleached and colored, and here's what you should do to get the most of your color while keeping your hair healthy.
UV protection. While we love to spend a lot of time in the sun, blonde hair doesn't. So make sure to wear a hat on hot summer days or involve a UV-protectant into your care routine to avoid natural fading.
The right products. Your hair care routine should consist of products designed for color-treated blonde hair. Everything from shampoo and conditioner to masks and DIY treatments should be picked with your color in mind.
Regular hydration. Colored hair tends to dry fast, especially if it's been bleached. That's why you can't do without weekly deep-conditioning, nourishing leave-in treatments, and oil-based products. As for washing your hair, the less you do it, the longer your color will last.
Heat. That's your worse enemy: do your best to avoid it, or use the ultimate weapon - a heat protectant. Actually, the same goes for water temperature: wash your hair with cool water.
Glossing treatments. Getting glossing treatments in salons between regular appointments will help you maintain your color's pigments and natural shine. Plus, the gap between those appointments will be much longer.
Toning. Sooner or later, your blonde shade will turn brassy. And that's where toners come in. The good news is, you can tone your hair at home.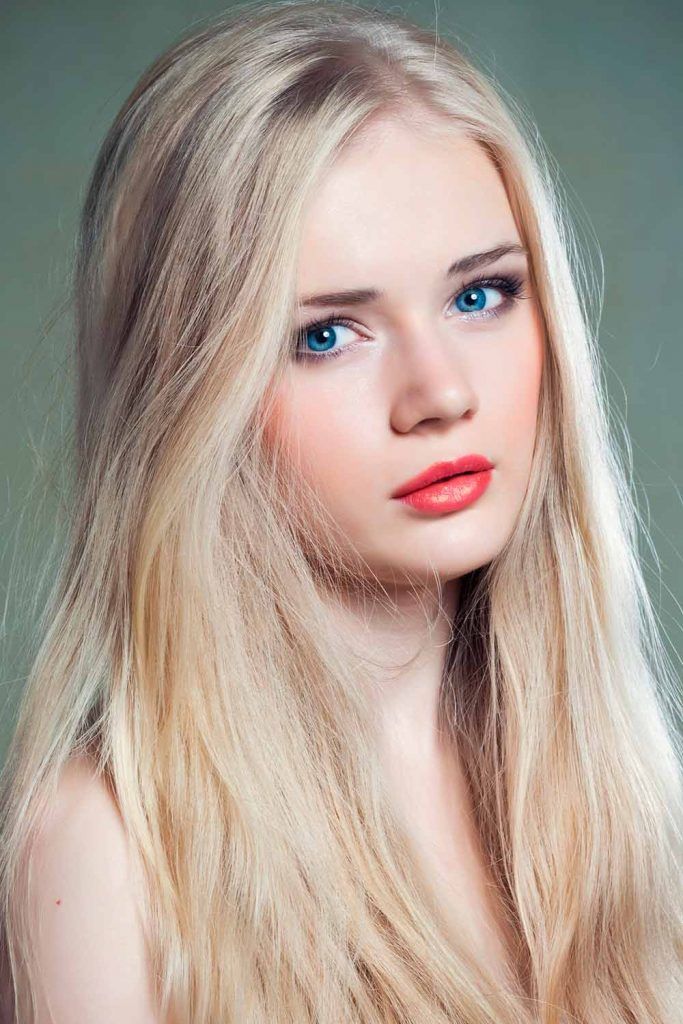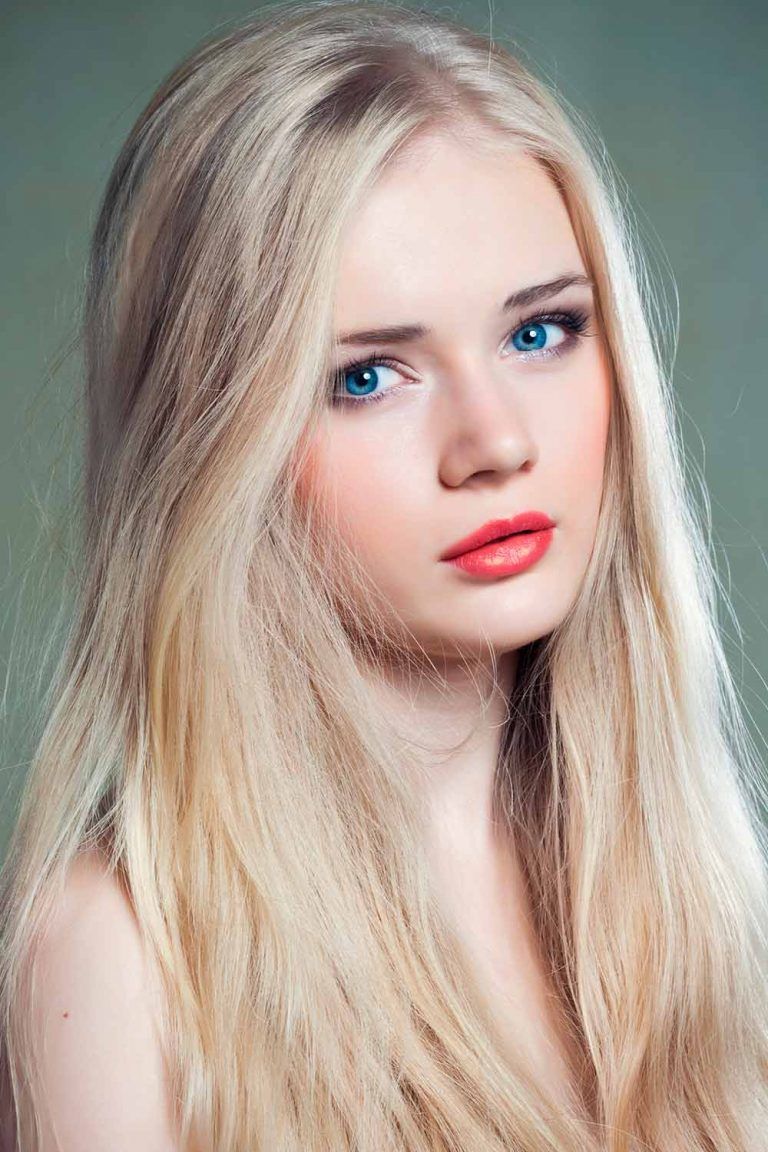 Credit photo: Shutterstock
Ash Blonde Color Gradation
The subtle, smoky finish it offers has taken the hairstyling world by storm, captivating women's imaginations and driving them crazy with excitement. Allow us to guide you on an inspiring journey to embrace and beautifully adorn your mane with this ravishing color trend.
Dark Ash Blonde
Credit photo: @blackhairsalon
i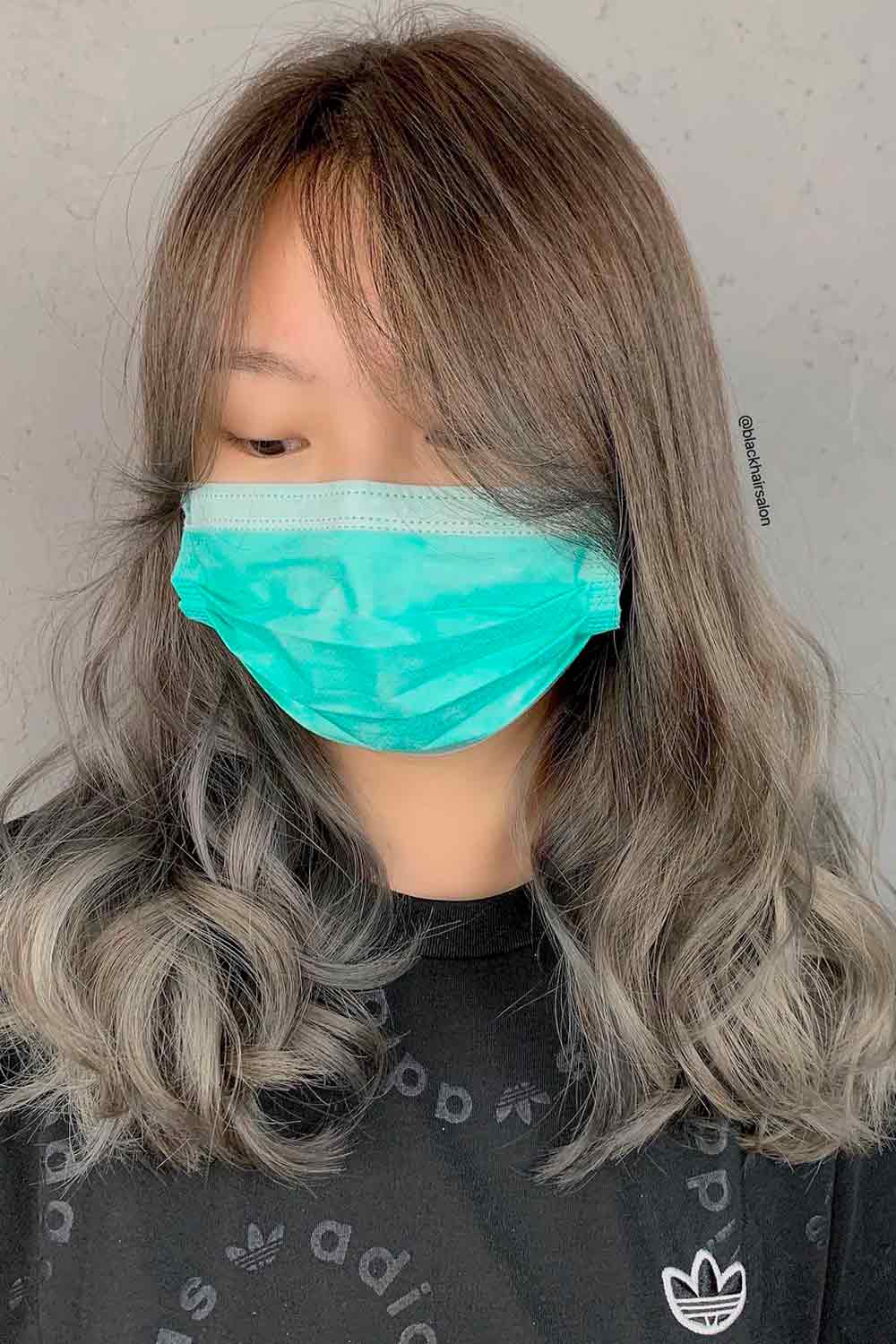 Credit photo: @amburgerofhair
i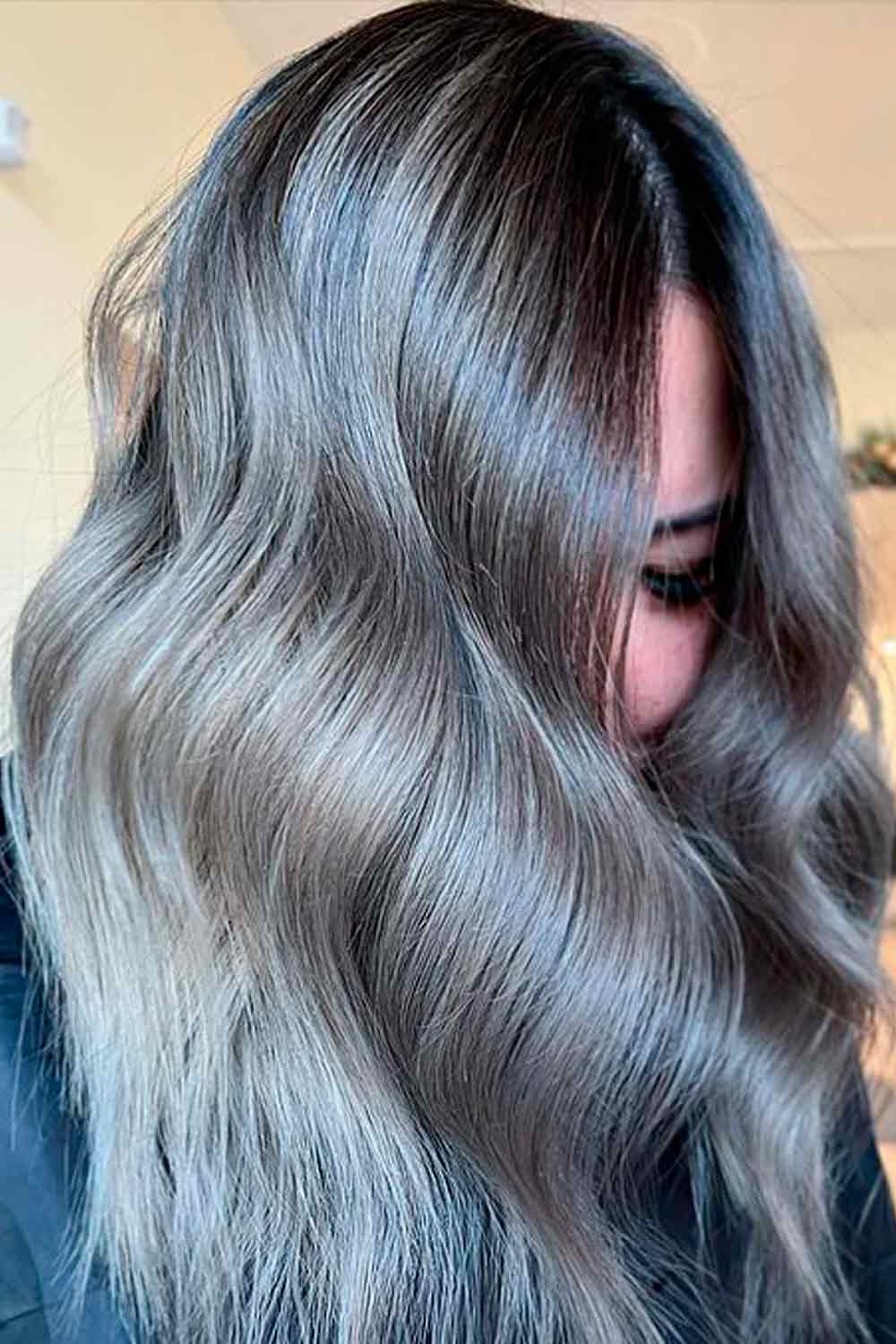 /
Dark ash blonde is a stunning and sophisticated hair color that falls in the middle of the ash blonde color spectrum. It embodies a harmonious blend of cool undertones and natural warmth, resulting in a chic and modern appearance. This color gradation starts with a darker base that gradually lightens into the captivating ash blonde shade. The base of dark ash blonde is a rich, deep blonde tone with underlying ashy undertones. This combination results in a shade that is neither too warm nor too cool, striking the perfect balance between the two. The dark base adds depth to the overall look, making it appear more multi-dimensional and textured. As the dark ash blonde color progresses towards the mid-lengths and ends of the hair, the ashy tones become more prominent, creating a seamless and gradual shift in color.
Medium Ash Blonde
Credit photo: @blackhairsalon
i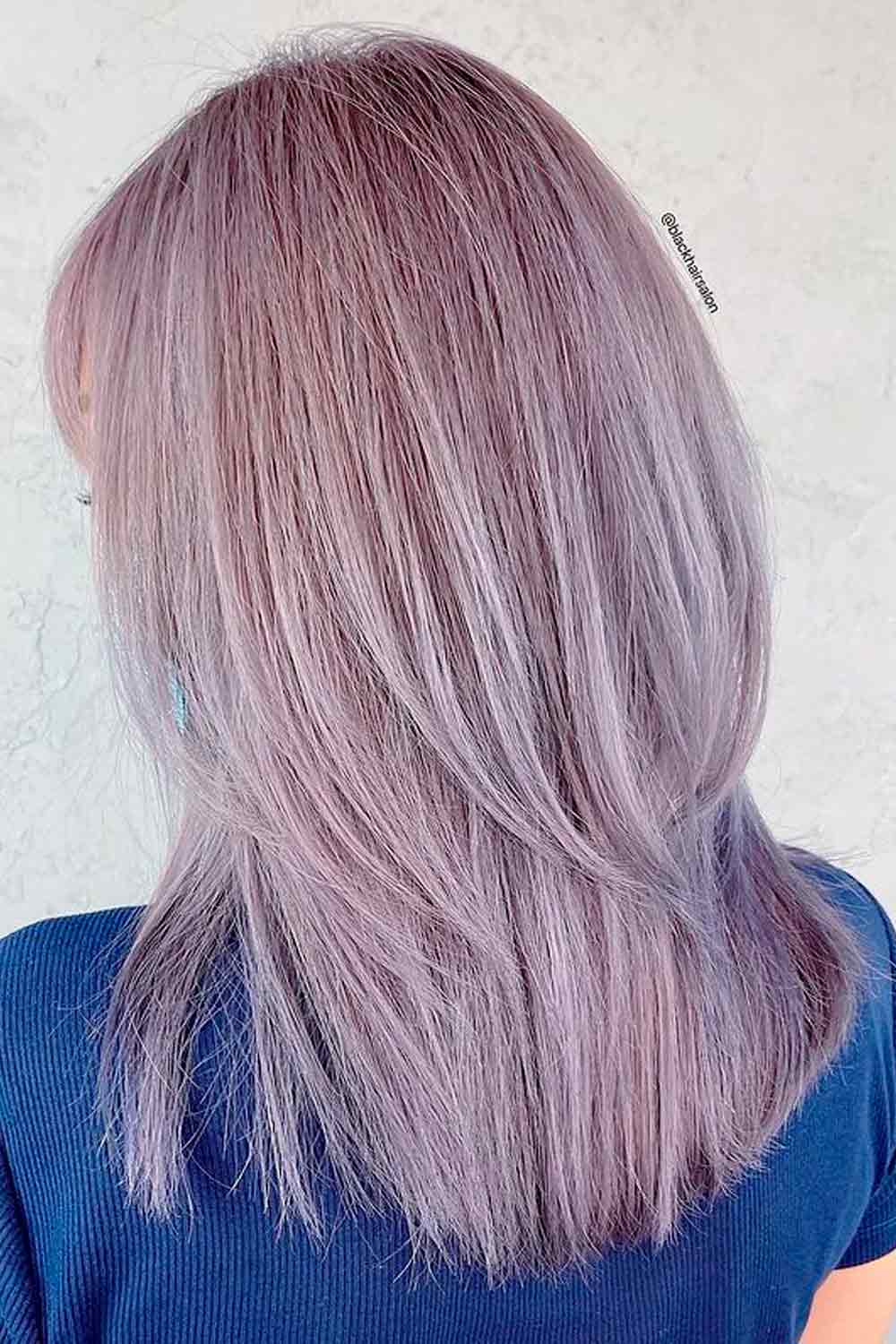 Credit photo: @ashley.m.stylist
i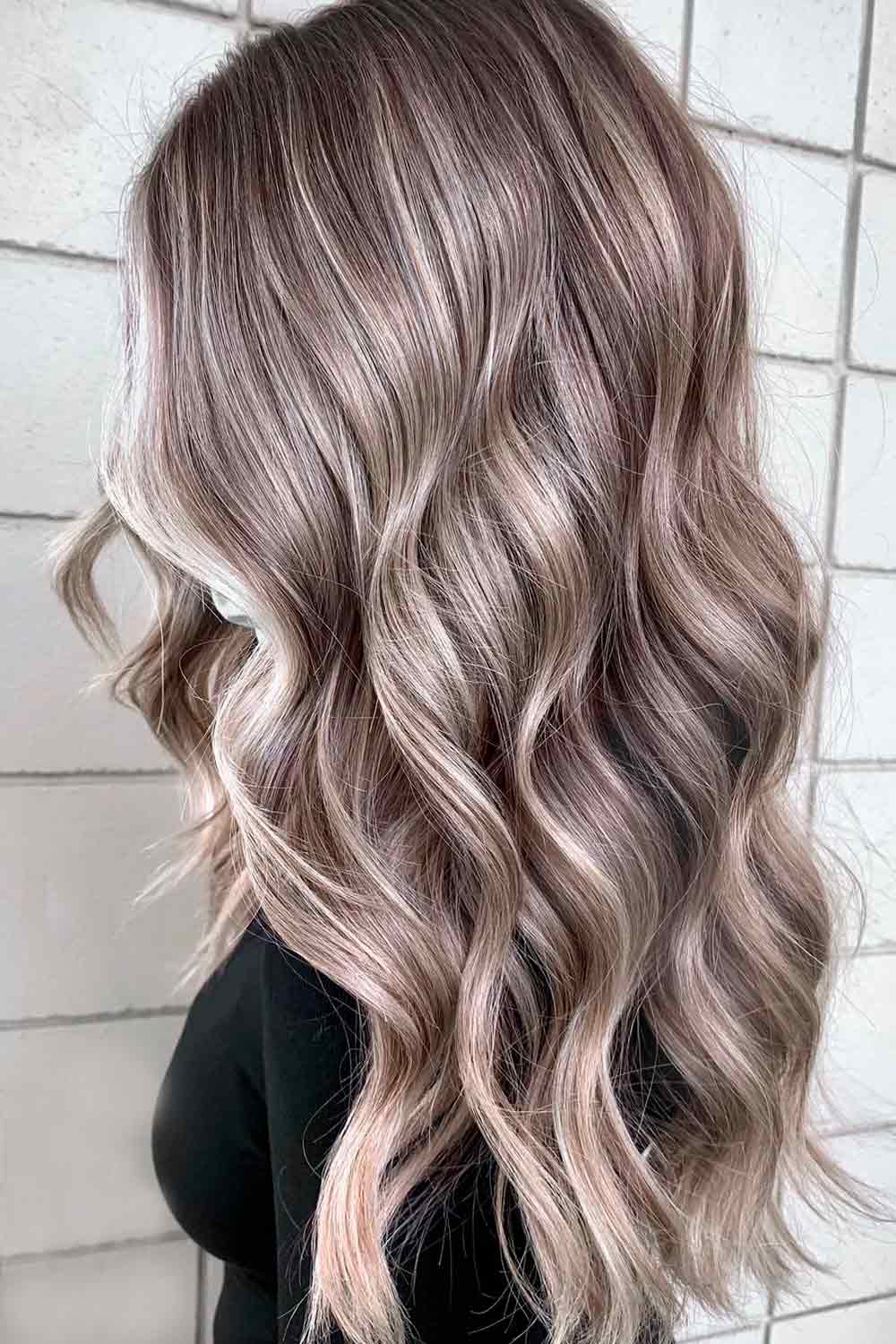 /
Among the various shades of ash blonde hair, one that stands out for its versatility and timeless elegance is the medium ash blonde. Medium ash blonde is a delightful combination of light to medium blonde hues with ashy undertones. This subtle and captivating color gradation blends the natural warmth of medium blonde with cool, ashy undertones, creating a look that complements a wide range of skin tones and styles. While medium ash blonde is flattering for many individuals, it's essential to select a shade that complements your skin tone and features. To achieve a seamless and natural-looking color gradation, it's best to consult a professional colorist. This gradation adds depth and movement to the hair, making it appear voluminous and radiant.
Light Ash Blonde
Credit photo: @blackhairsalon
i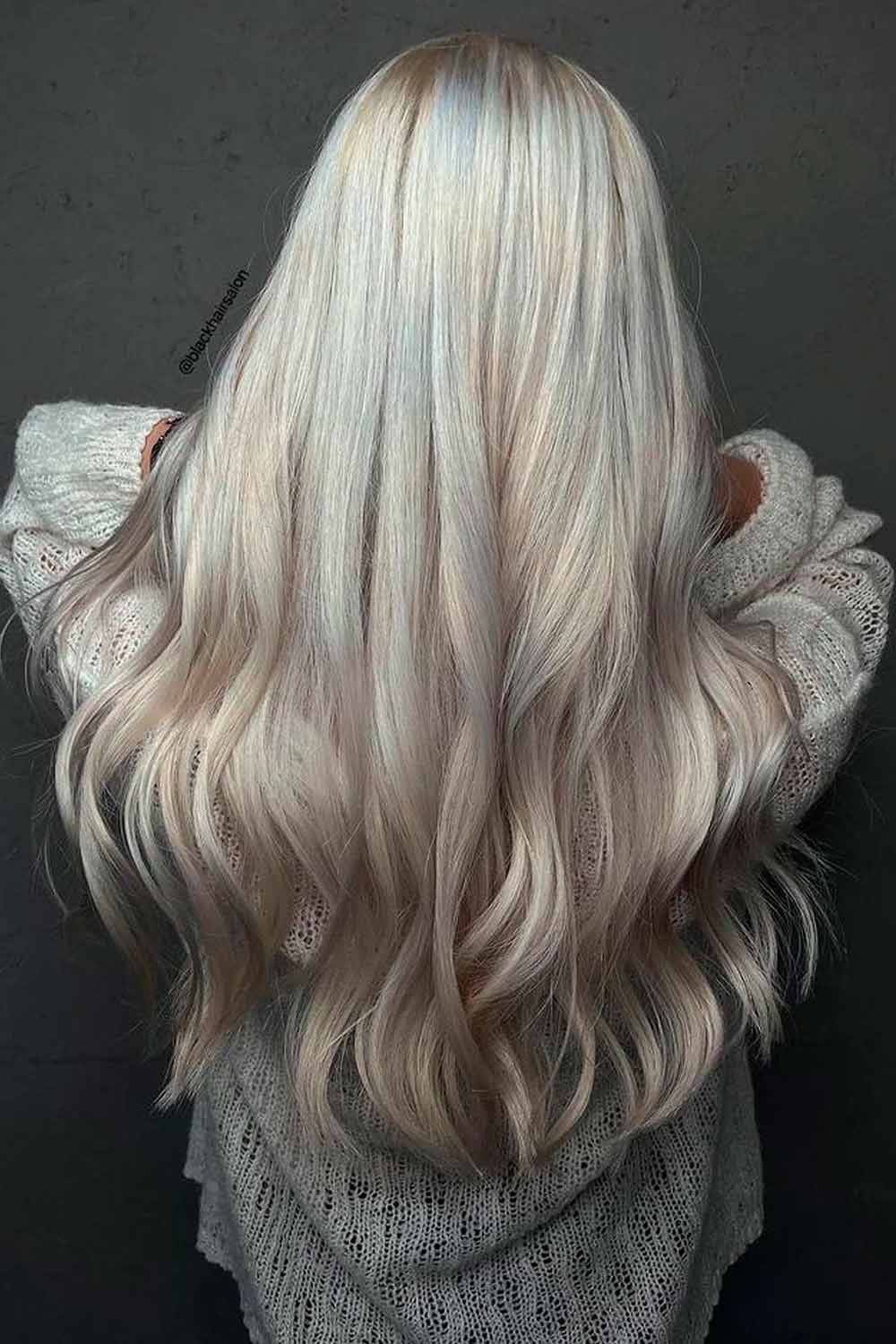 Credit photo: @blackhairsalon
i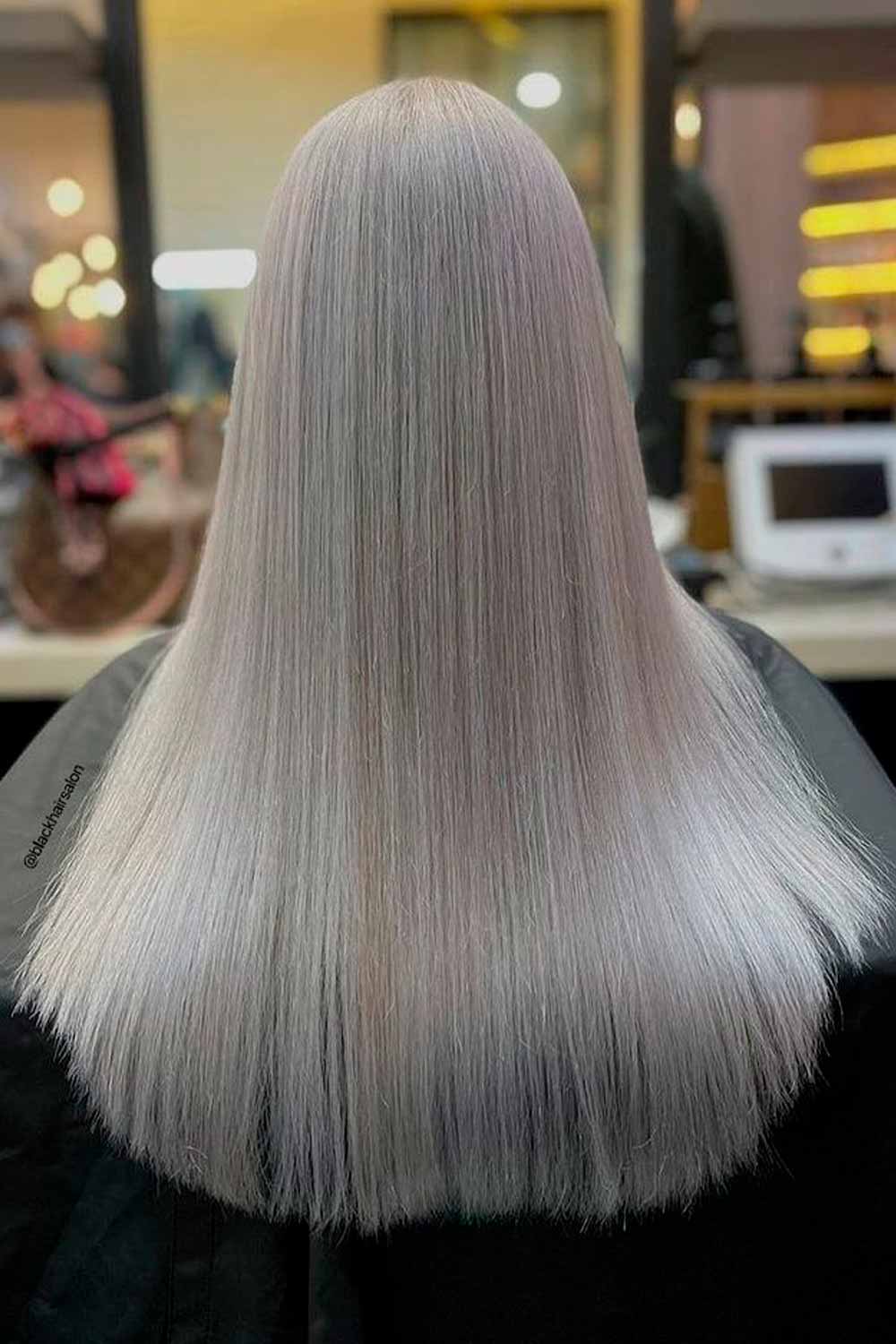 /
Light Ash Blonde is a stunning shade within the ash blonde color spectrum, characterized by its cool, muted undertones and soft, pale appearance. This hair color is highly sought after for its sophisticated and refined look. For an extra touch of dimension, consider adding some ash blonde highlights to certain sections of the hair. This can help enhance the overall gradation and add more movement to the hairstyle. To create the gradation effect, start by applying a slightly darker ash blonde shade to your roots. This creates depth and prevents the hair from looking flat. The color should be applied carefully, ensuring it blends well with your natural or existing hair color. As you work down the hair, gradually transition to a lighter ash blonde shade. This should be done by feathering the color downwards, using a balayage or ombre technique. The key is to achieve a soft and seamless blend between the darker roots and lighter ends.
Best Ideas for Ash Blonde Color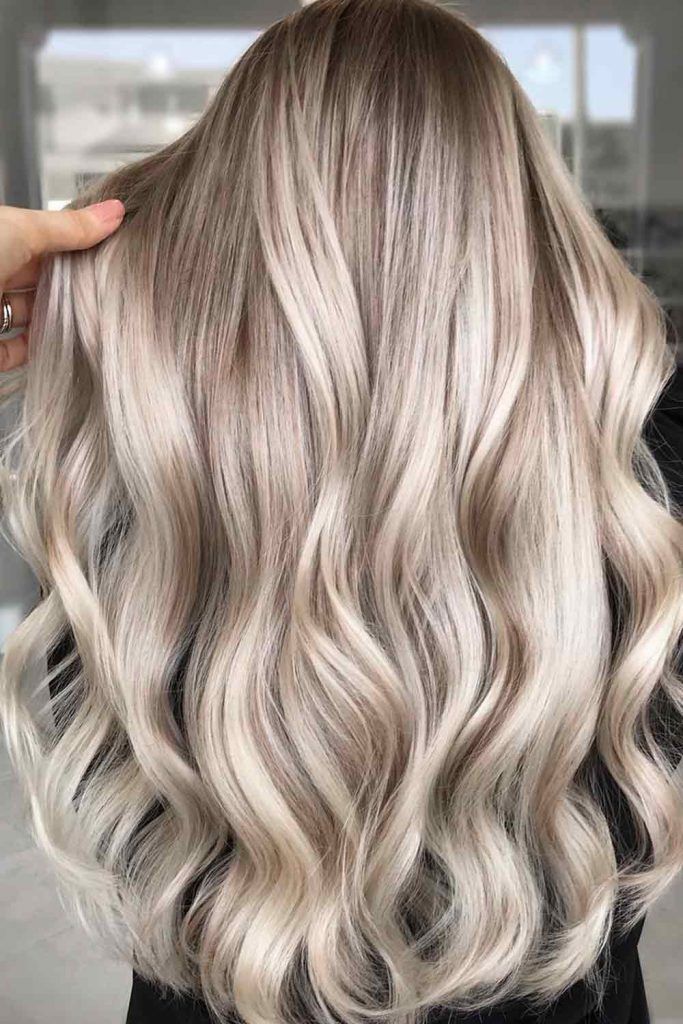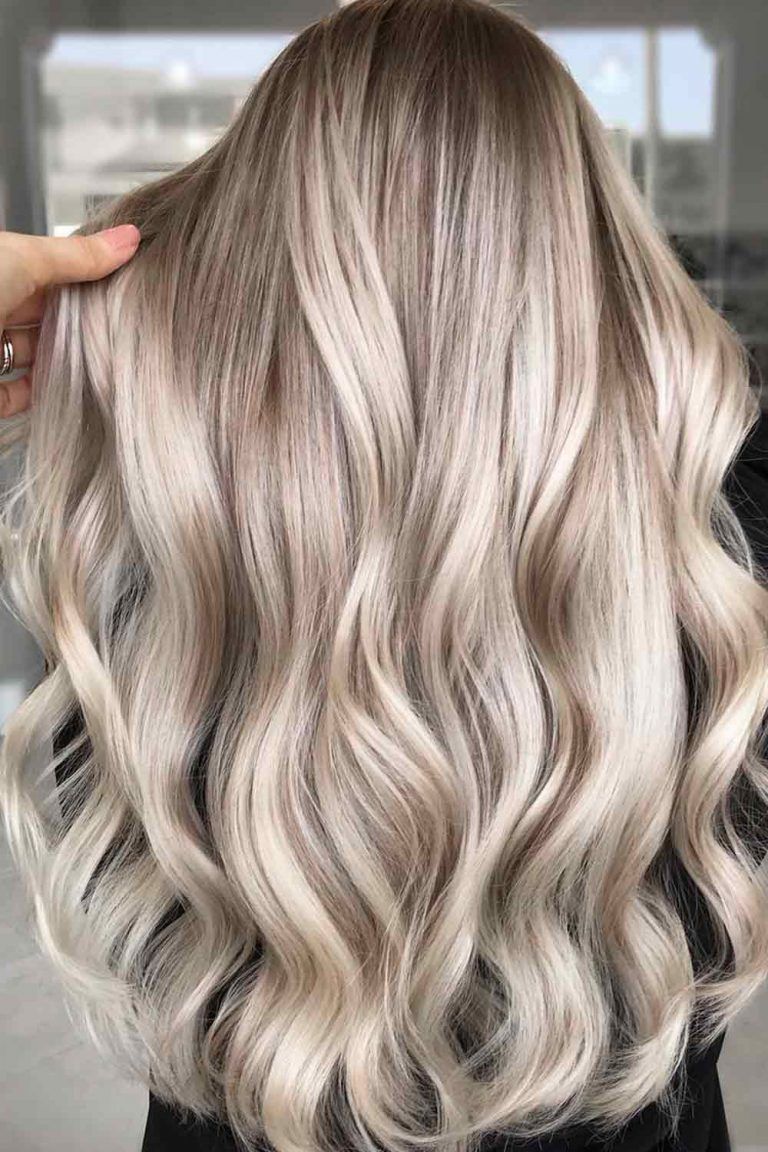 Credit photo: instagram.com/suetyrrellstylist
As you can see in these photos, ash blonde hair color will look great with sleek hair, wavy, and with straight. So, do not be afraid to experiment with it!
Ash Blonde Ideas for Long Hair
Credit photo: @theniksters
i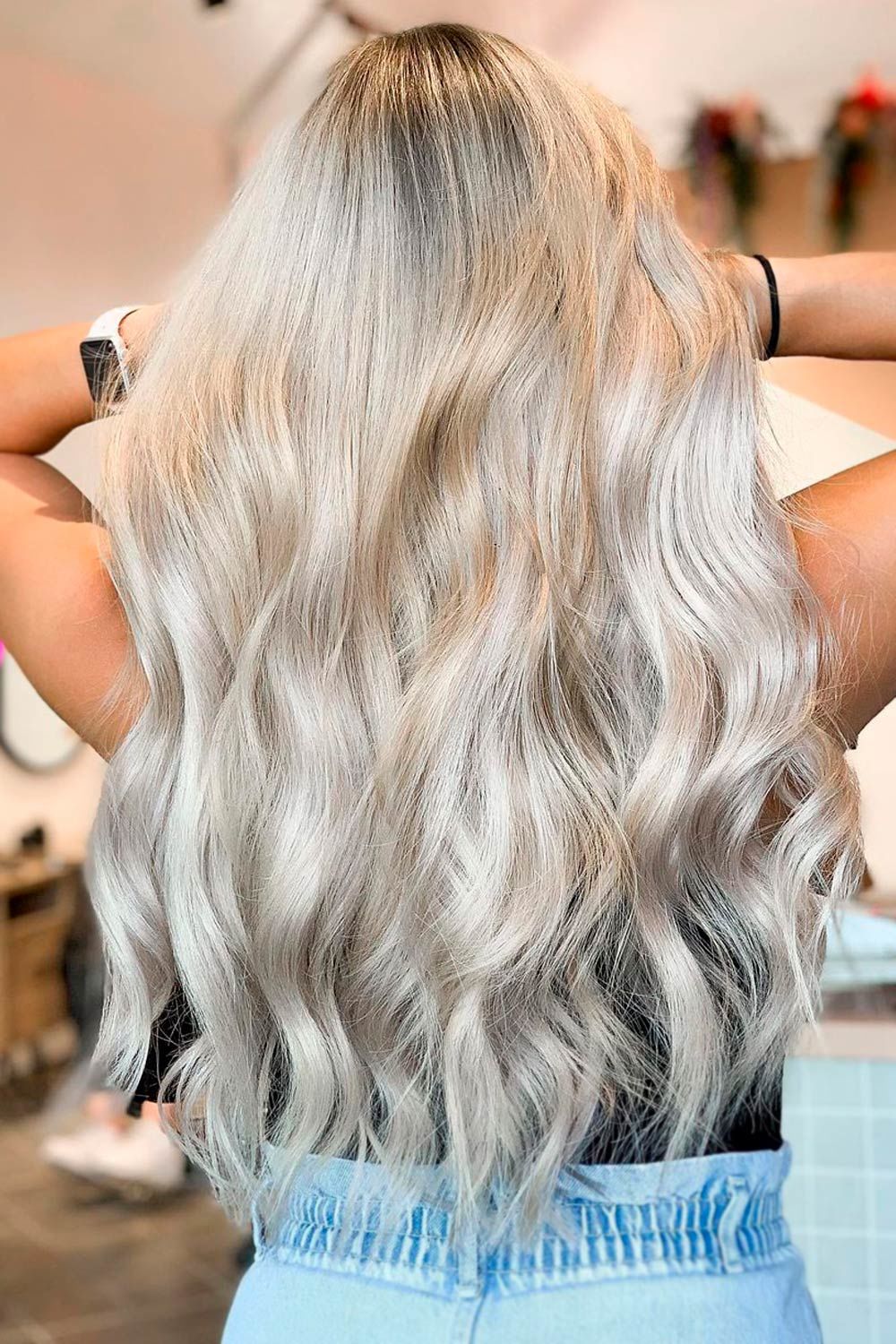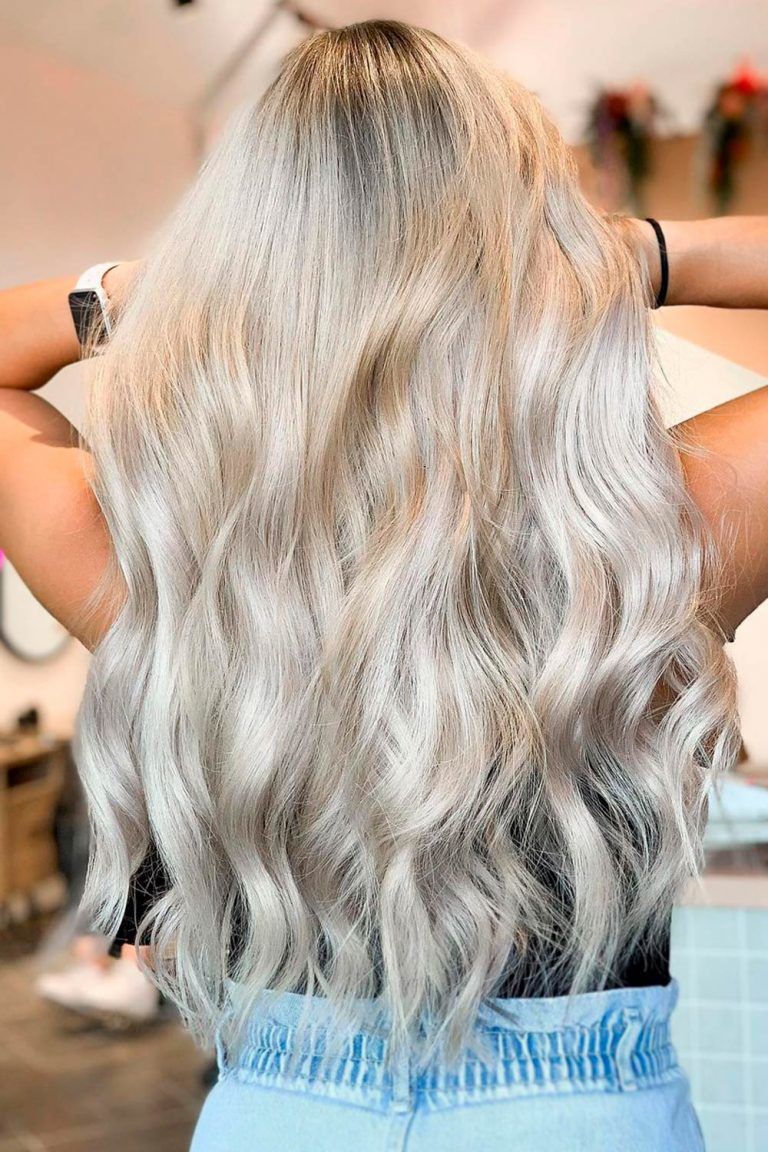 Credit photo: @presleypoe
i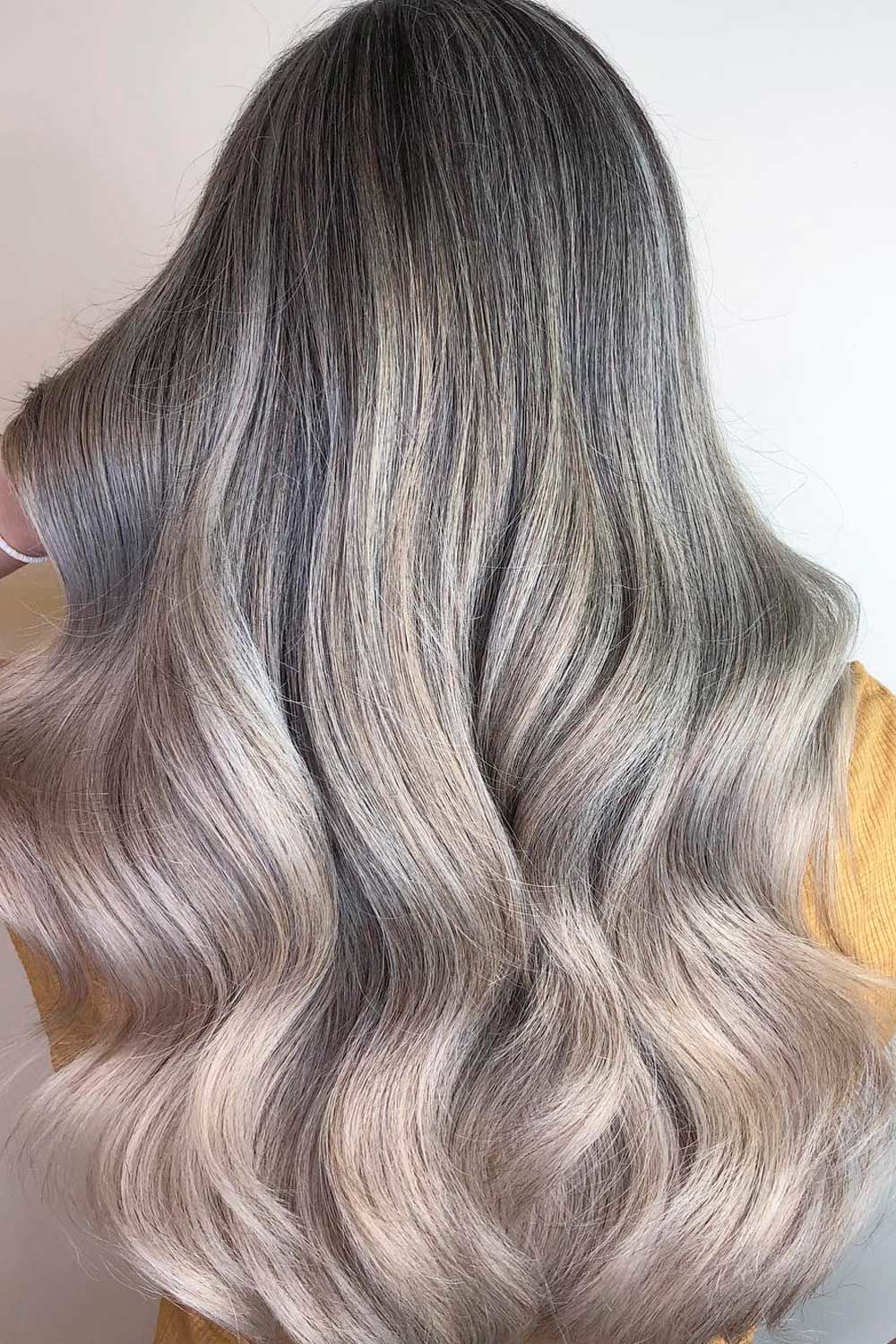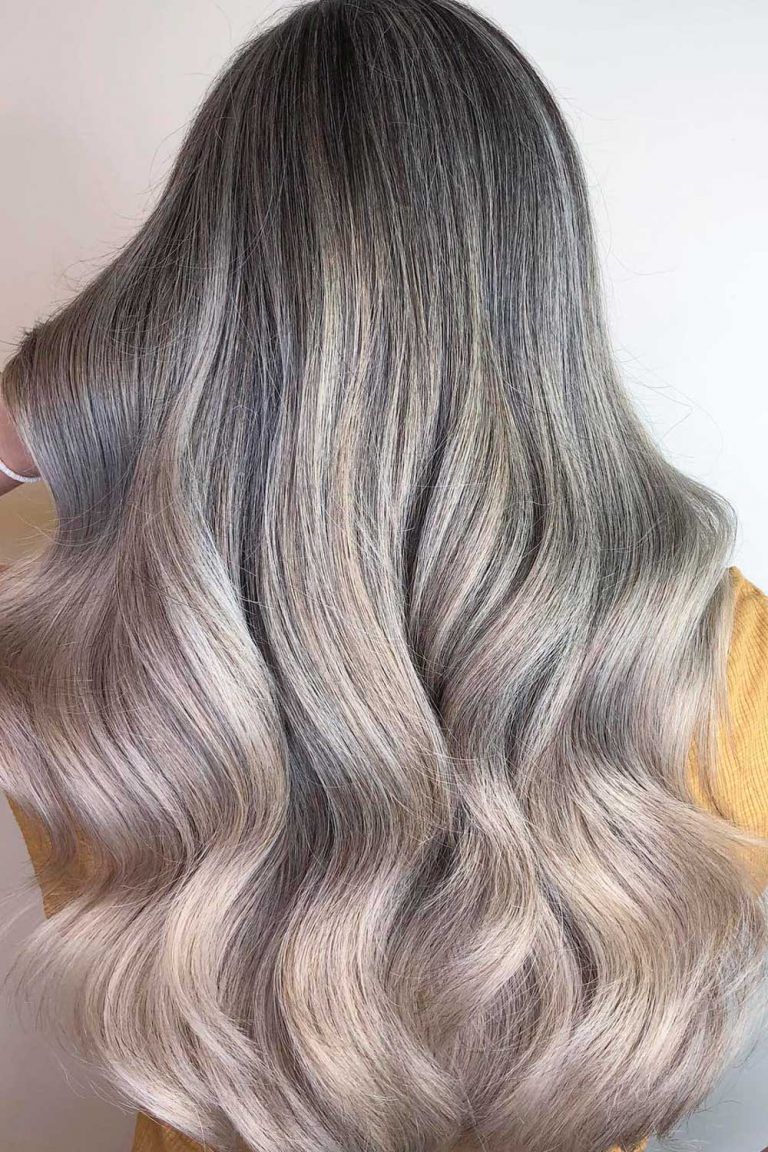 Credit photo: @suetyrrellstylist
i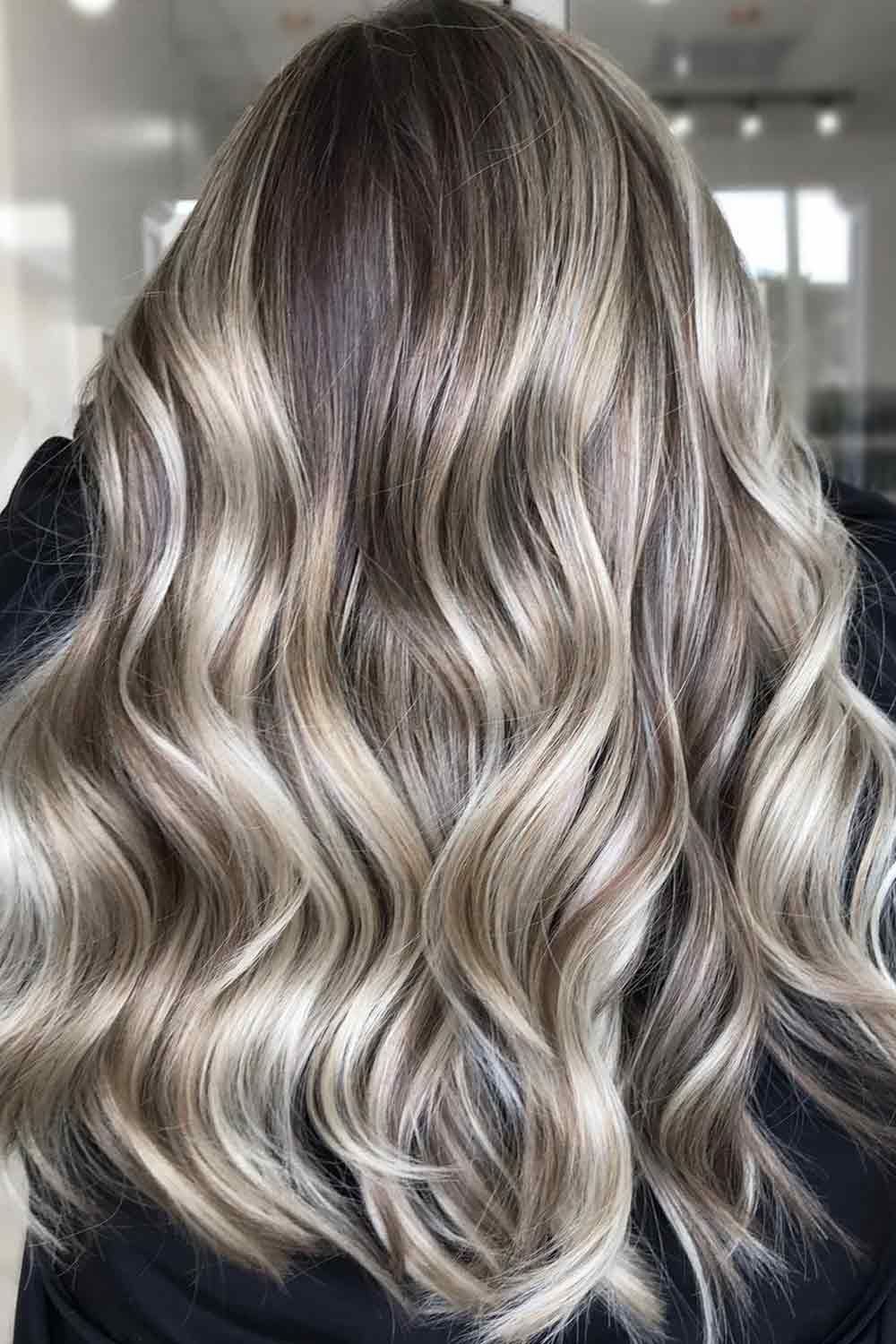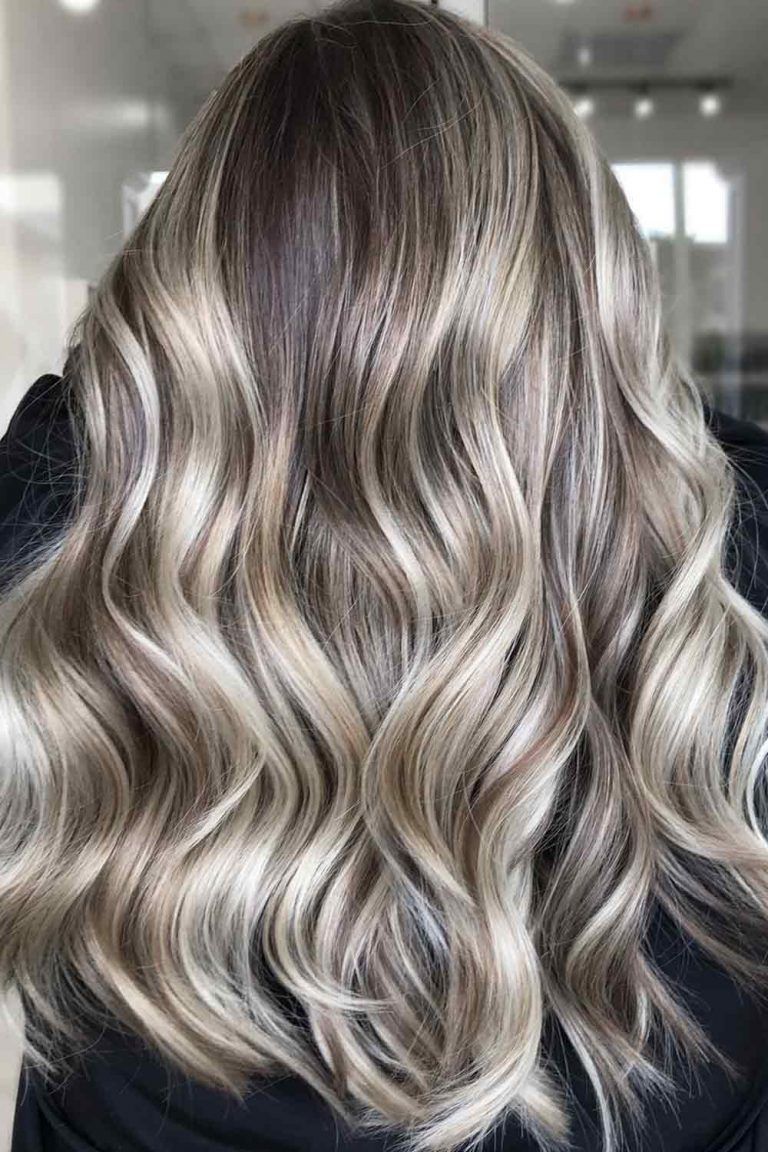 Credit photo: Shutterstock
i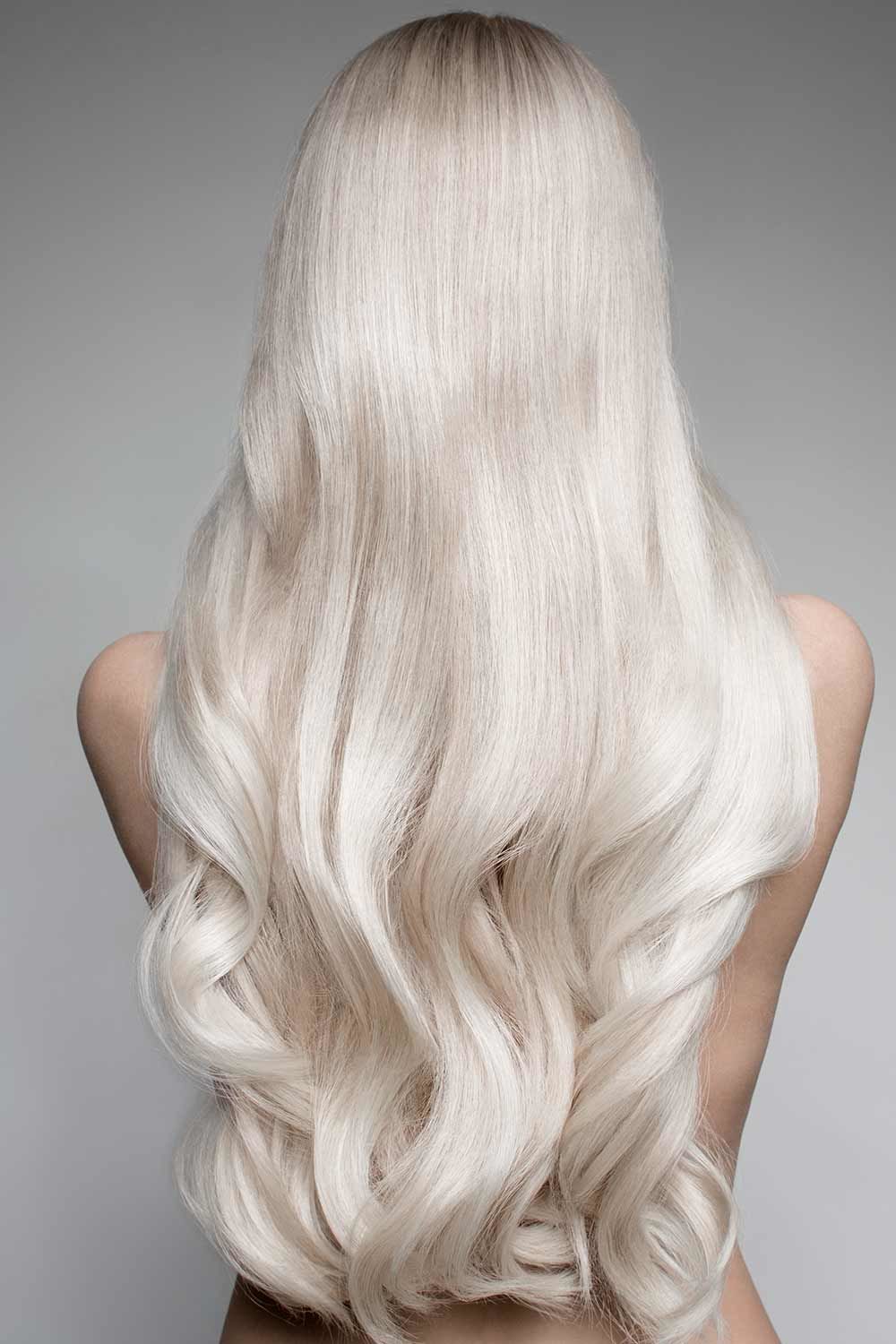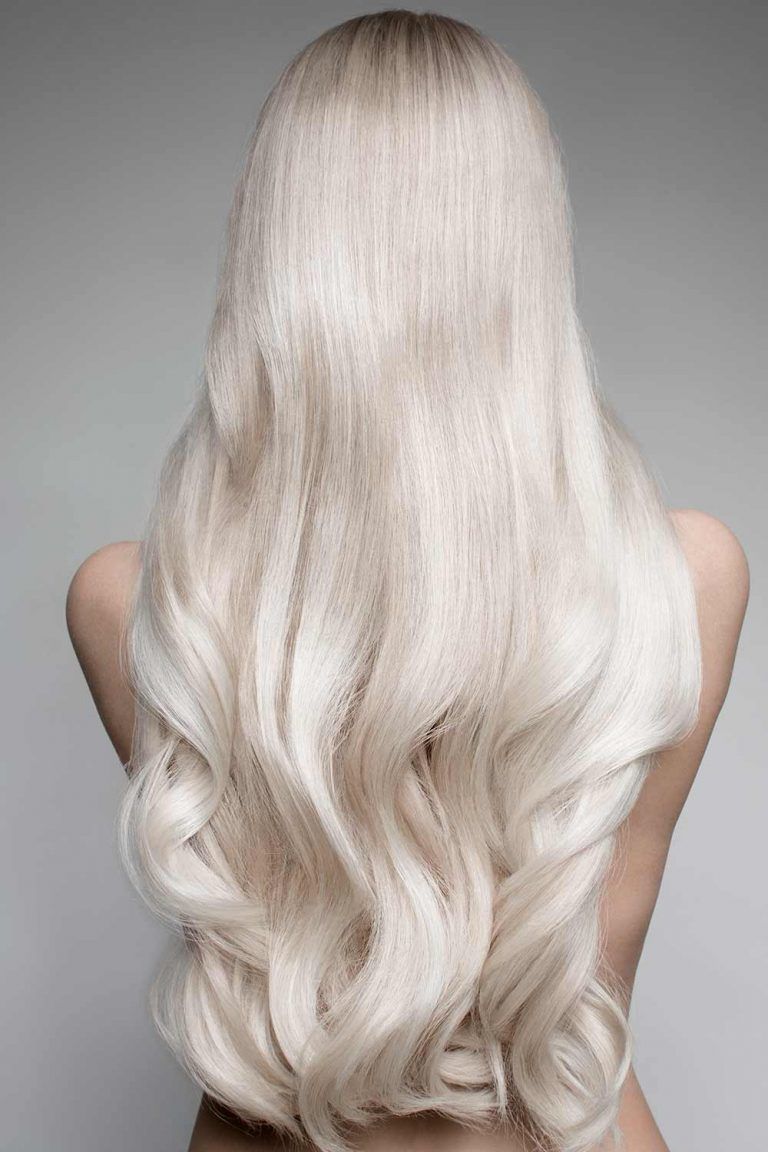 /
If you have long hair, you can choose any painting option, like ash blonde ombre, balayage or highlights. Choose the one that you like best and boldly go to the salon, because this color is worth it.
Ash Blonde Balayage
Credit photo: @hairbybiancarose
i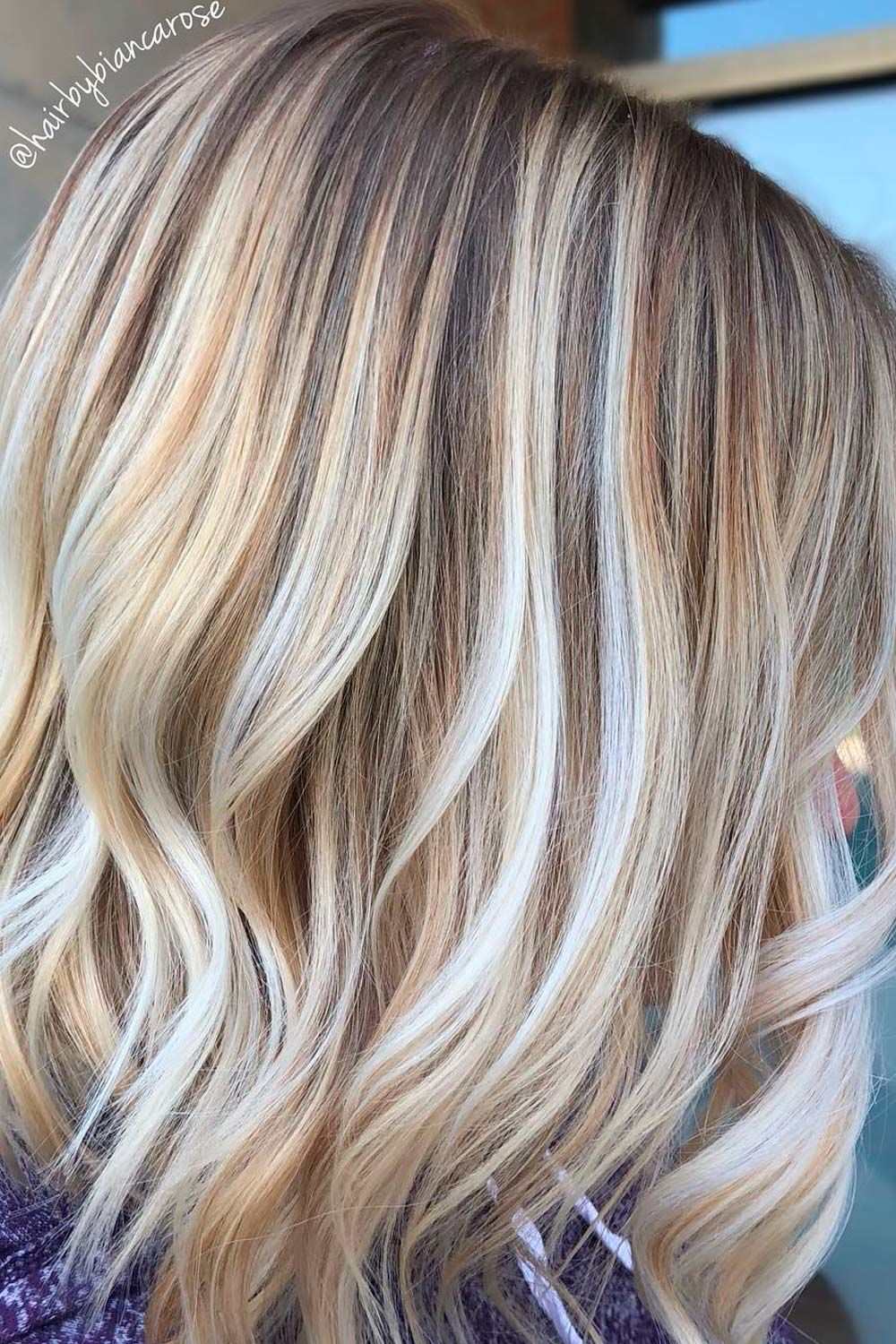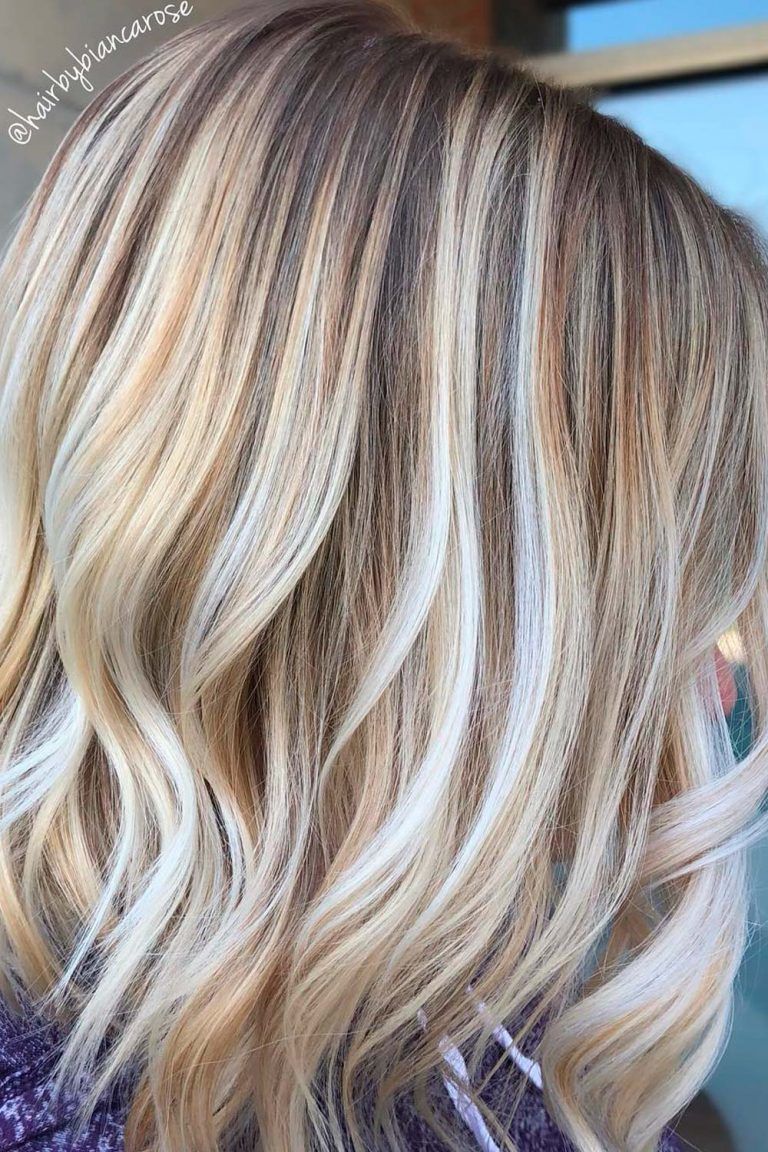 Credit photo: @hairbyclairperez
i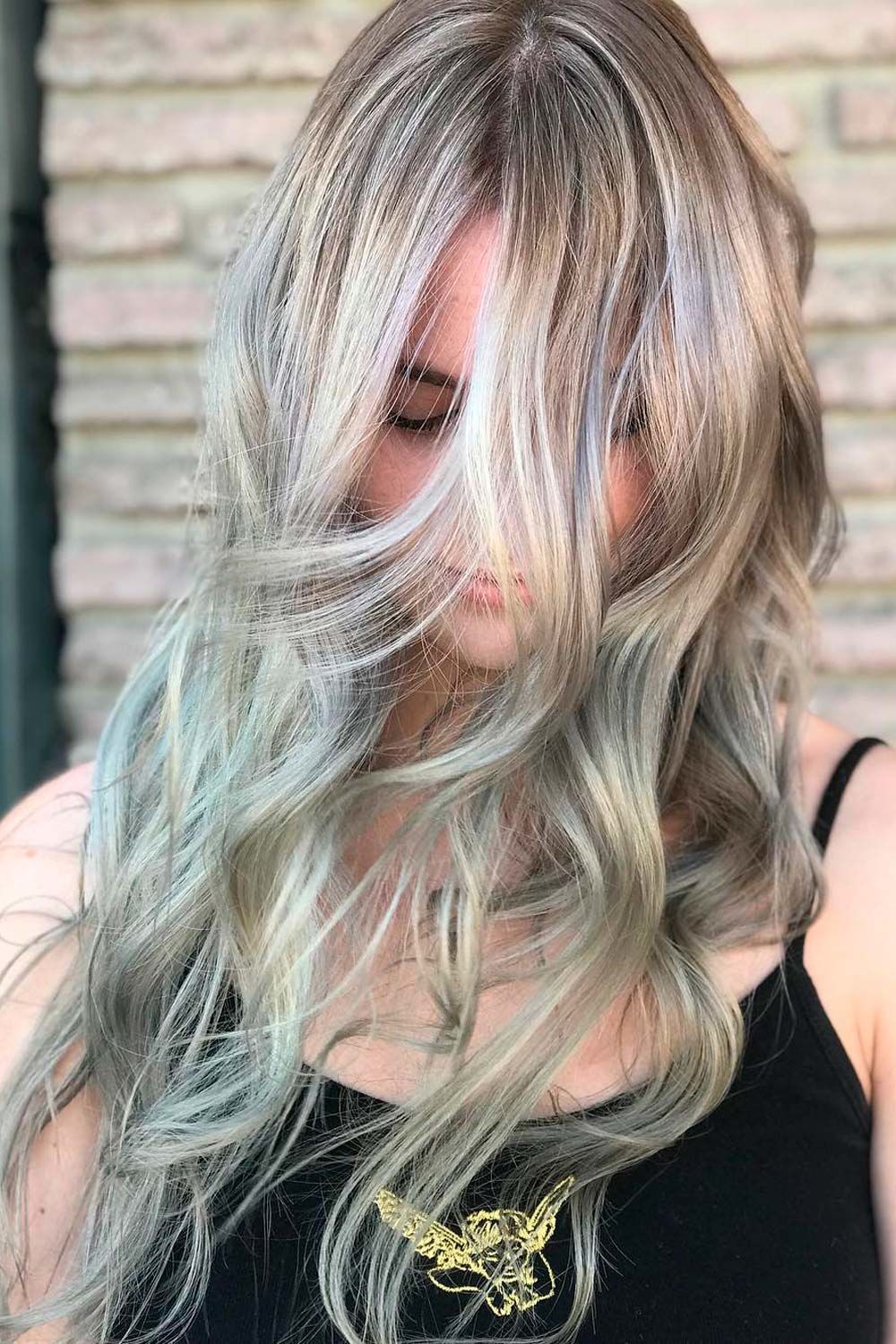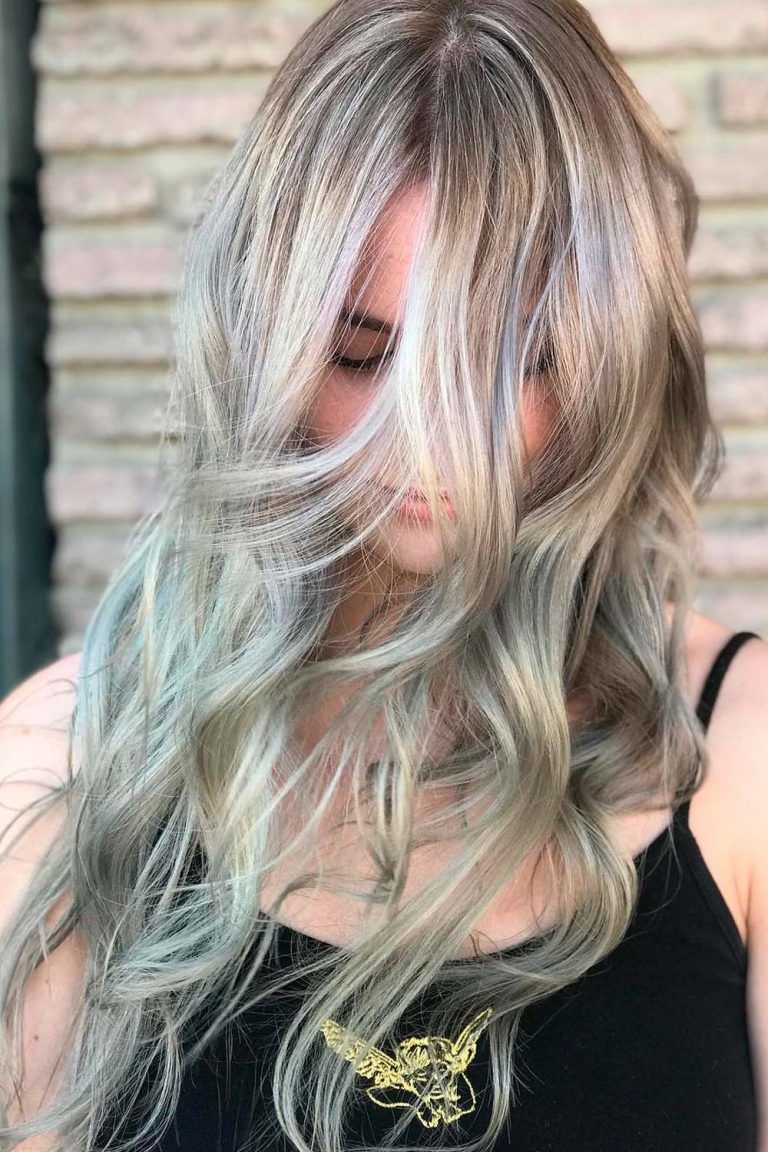 Credit photo: @isaac4mayor
i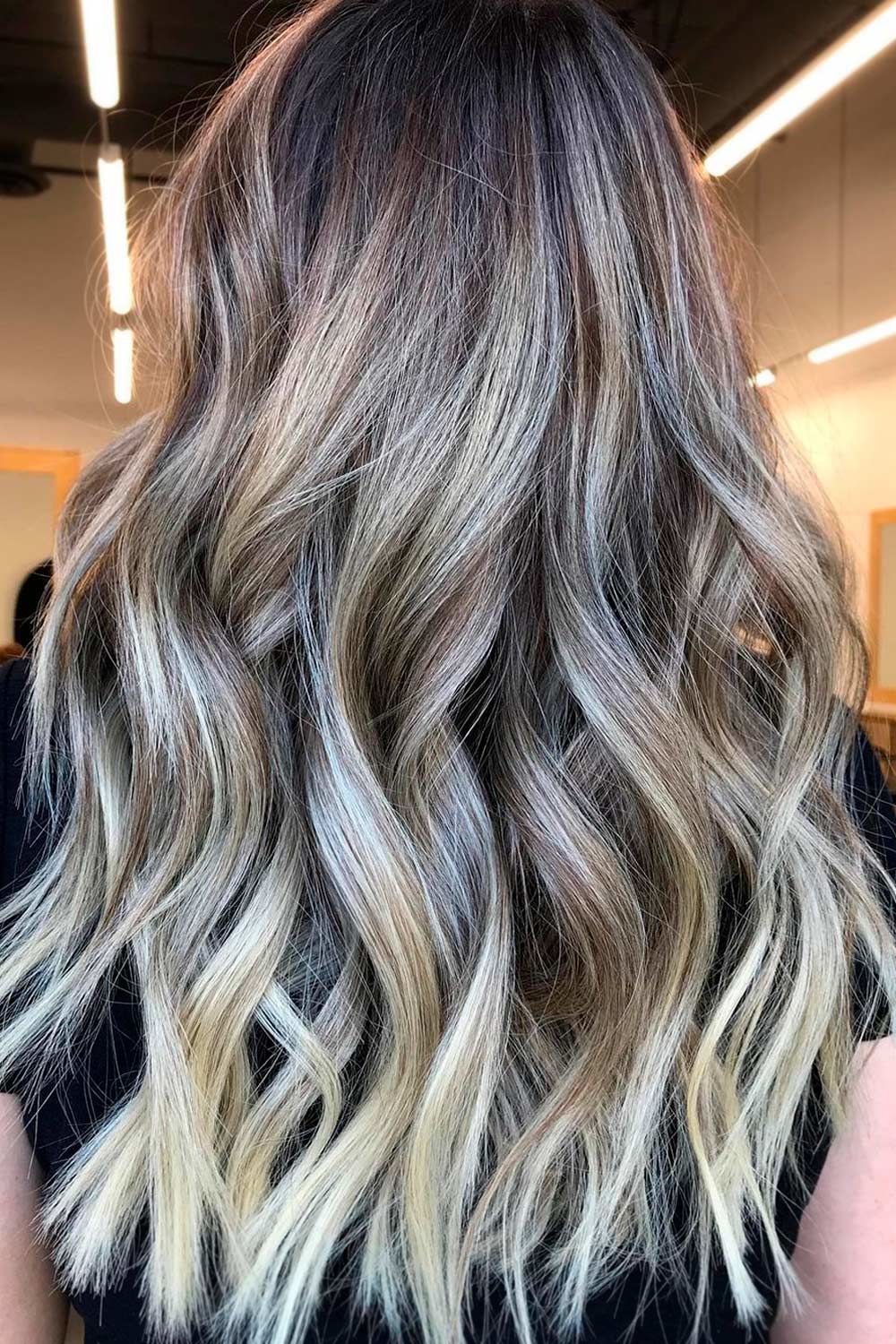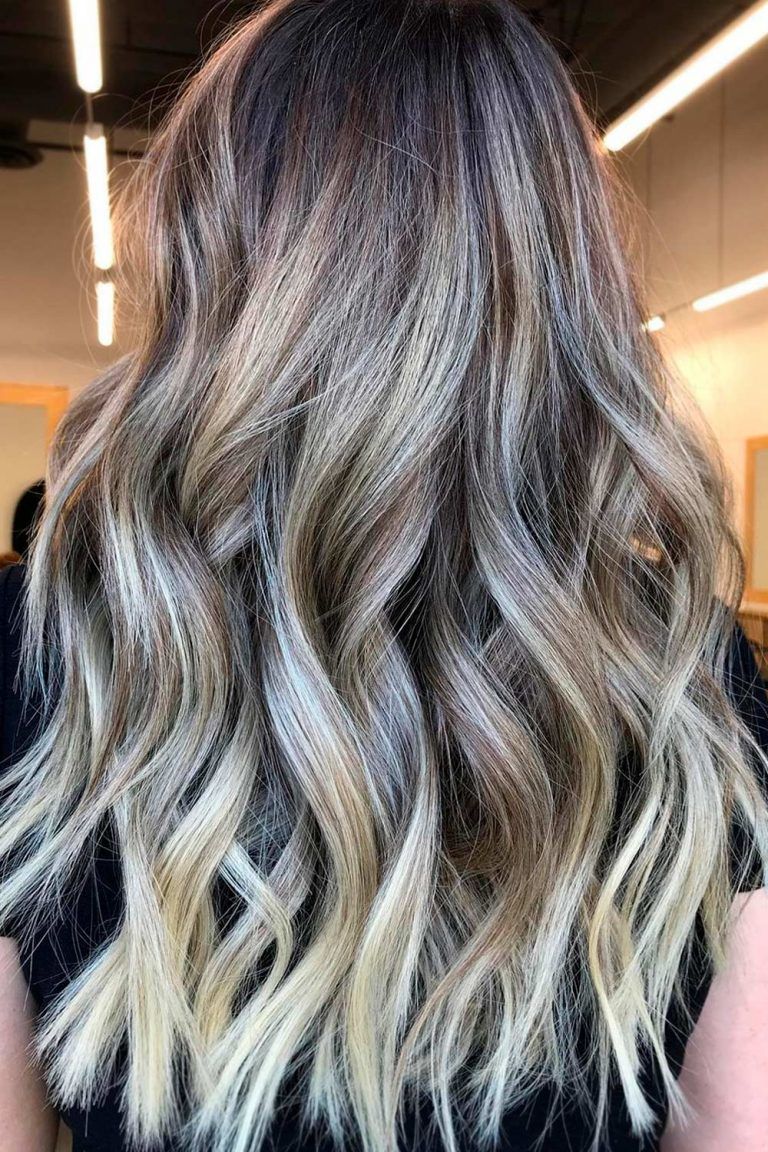 Credit photo: Shutterstock
i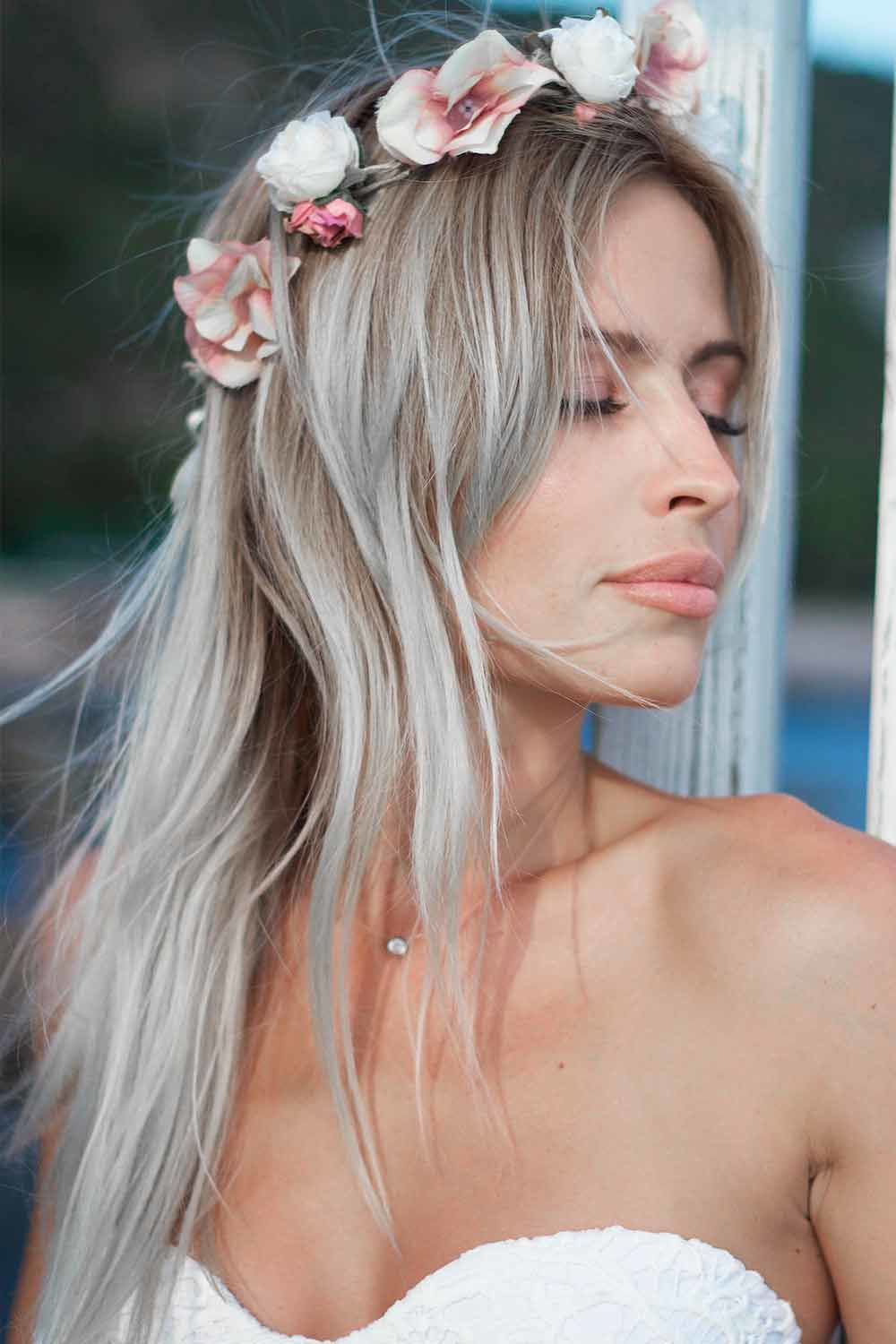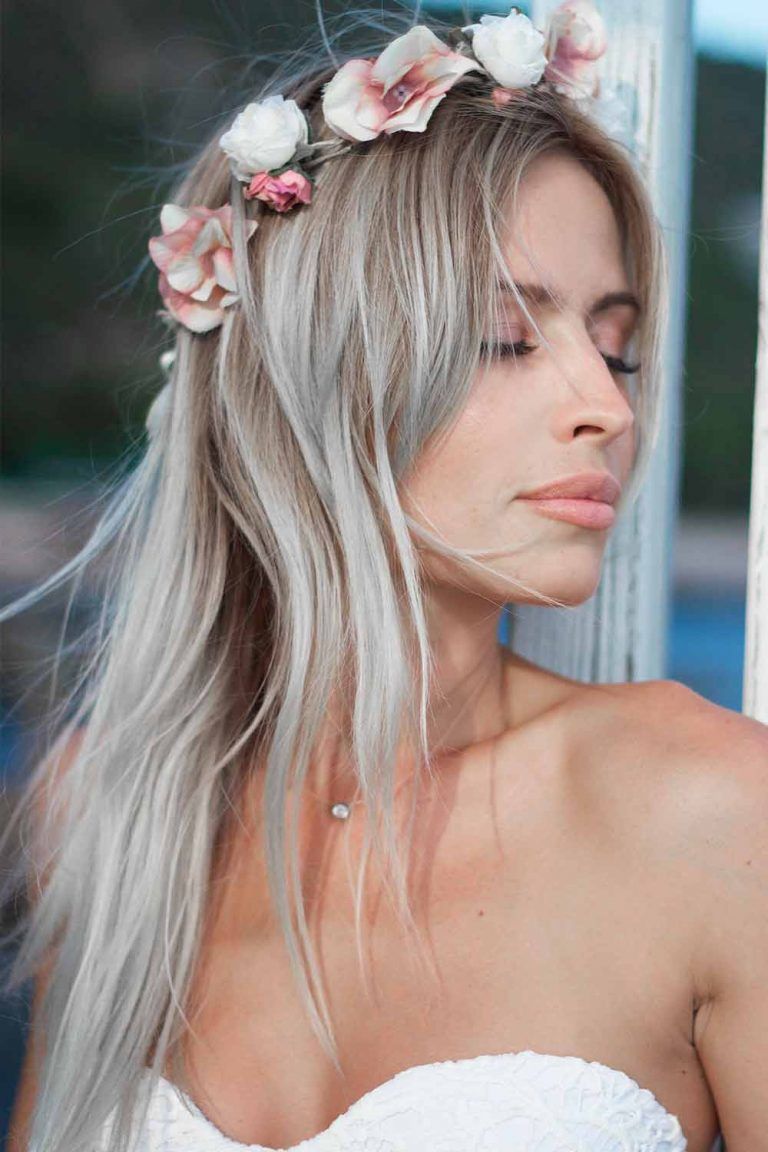 Credit photo: @amburgerofhair
i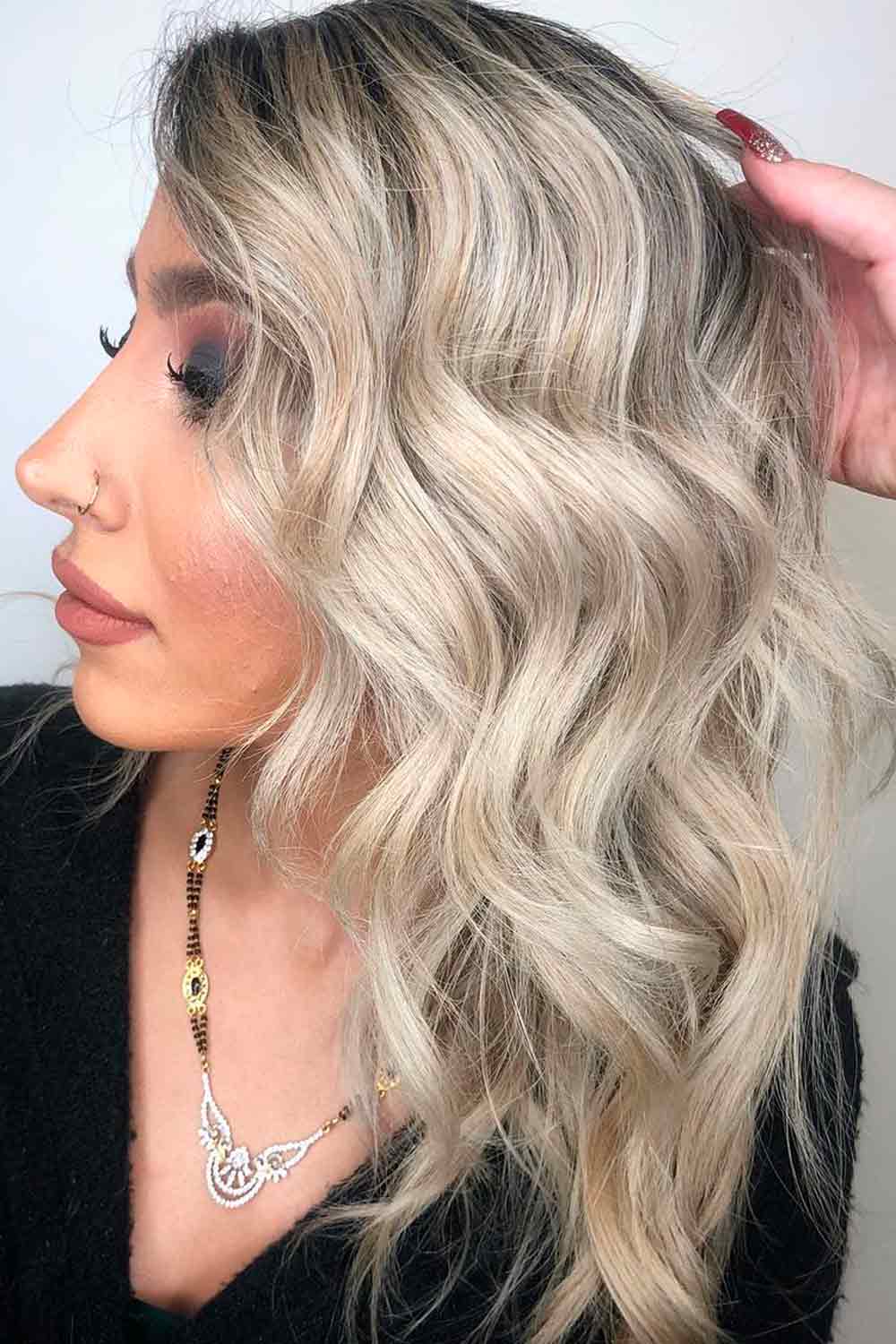 /
Ash blonde balayage has been in for a long time already. This color variation will show off that bold side you have been hiding. Go for it and nobody will be able to take the eyes off you.
Ash Blonde Ombre
Credit photo: @presleypoe
i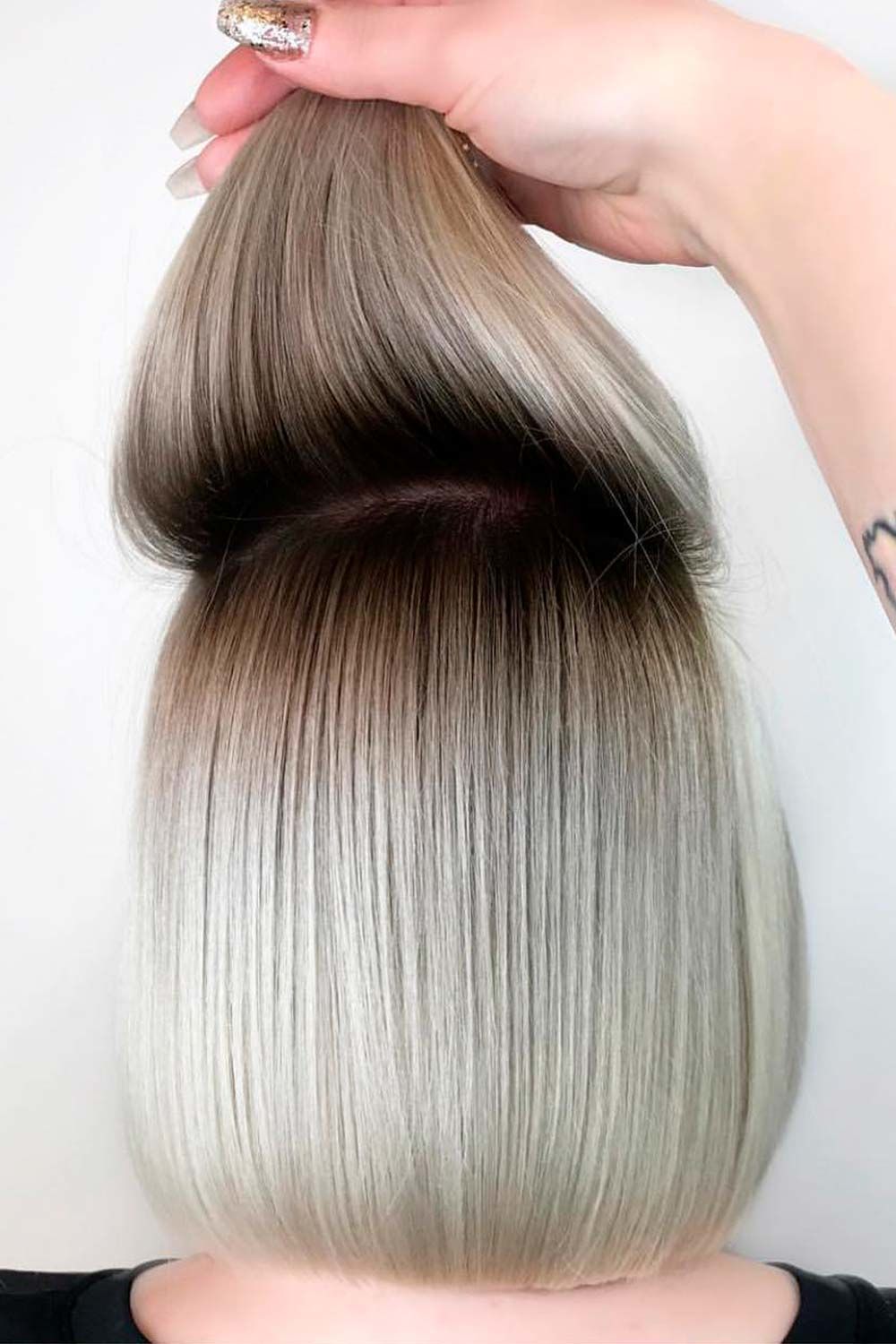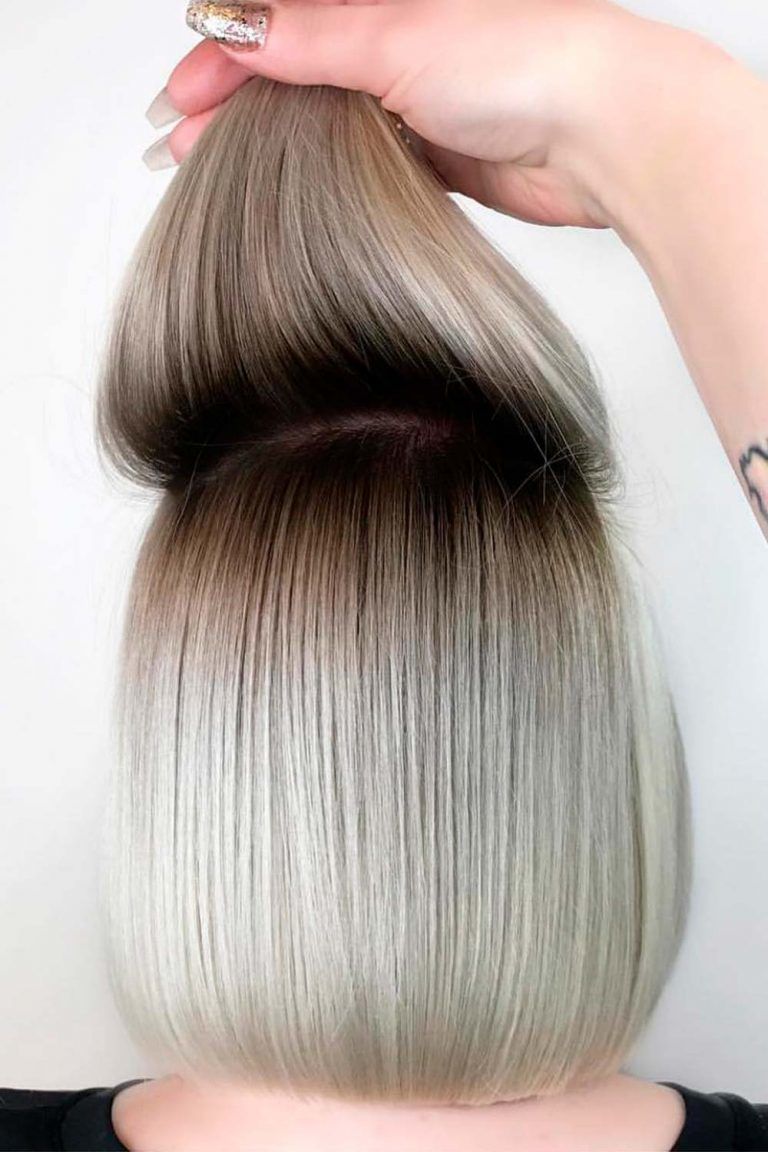 Credit photo: @isaac4mayor
i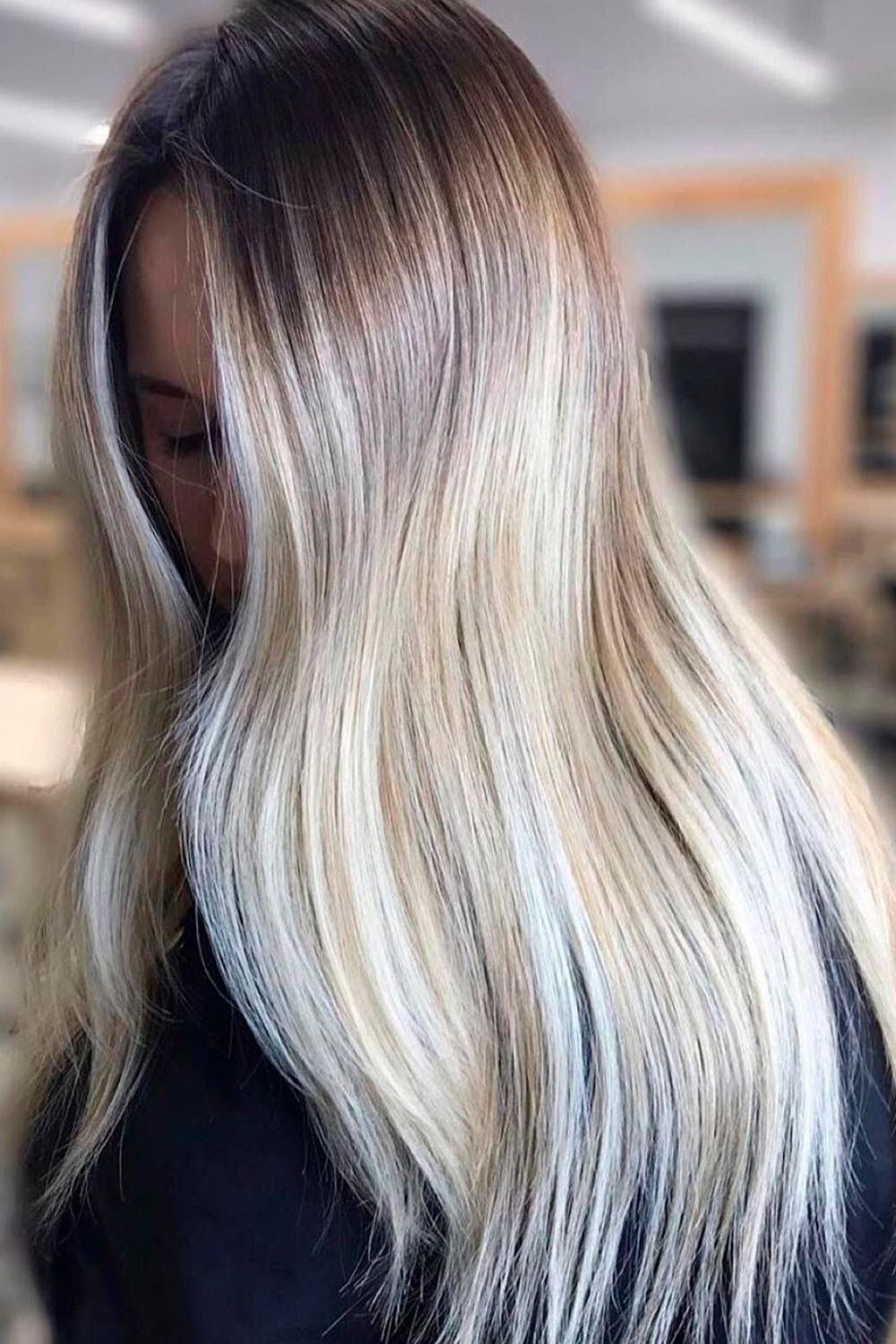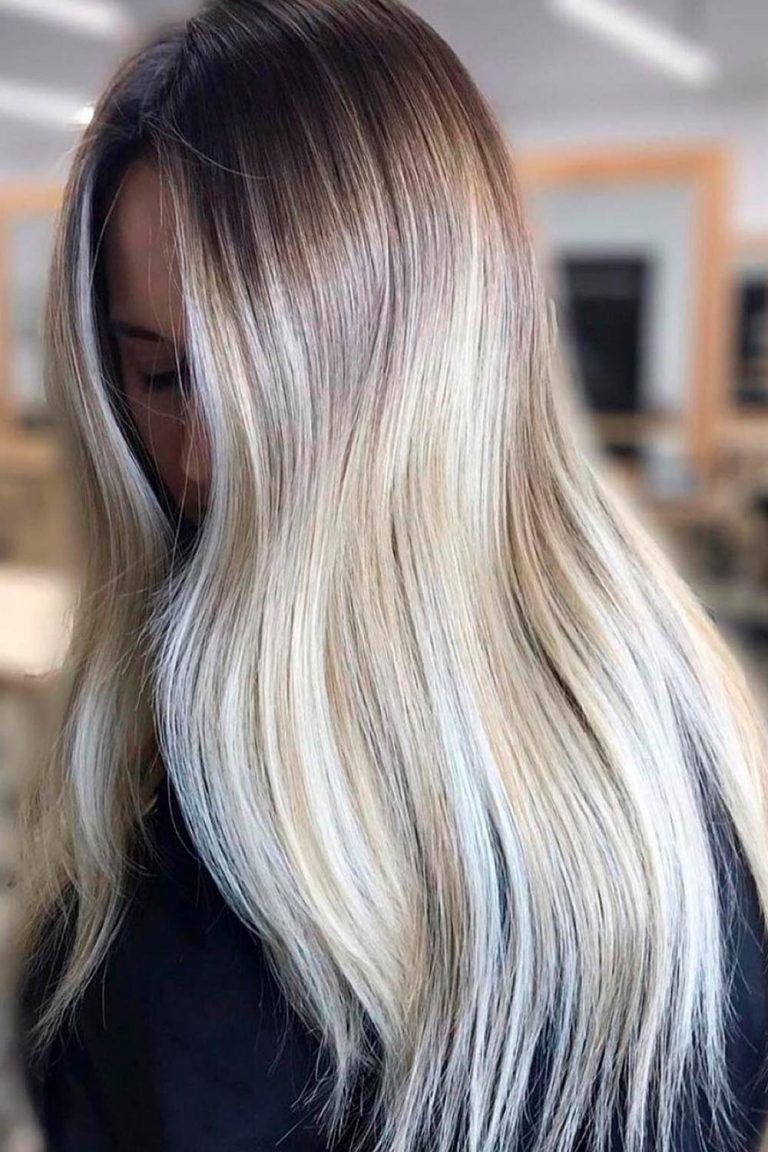 Credit photo: Shutterstock
i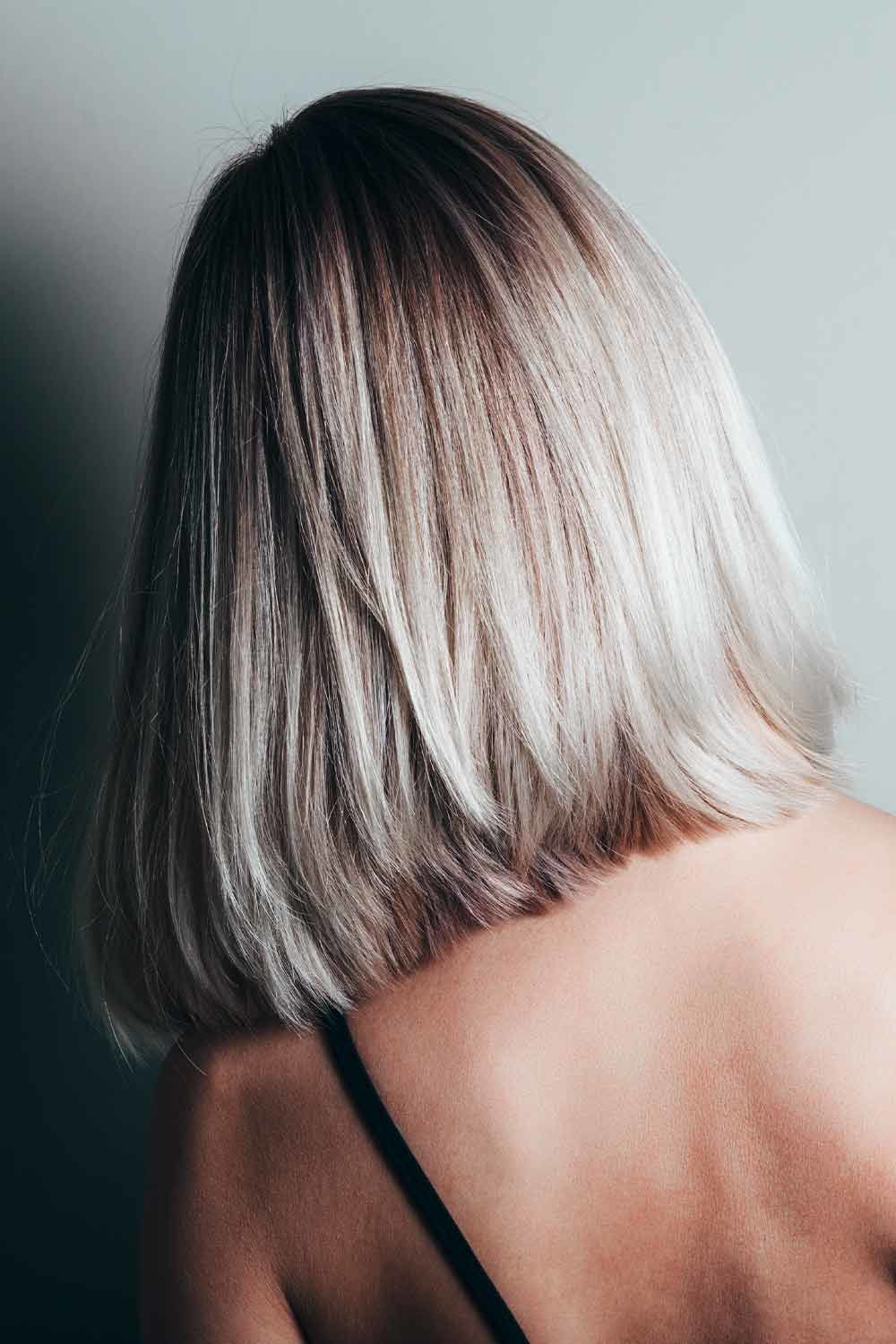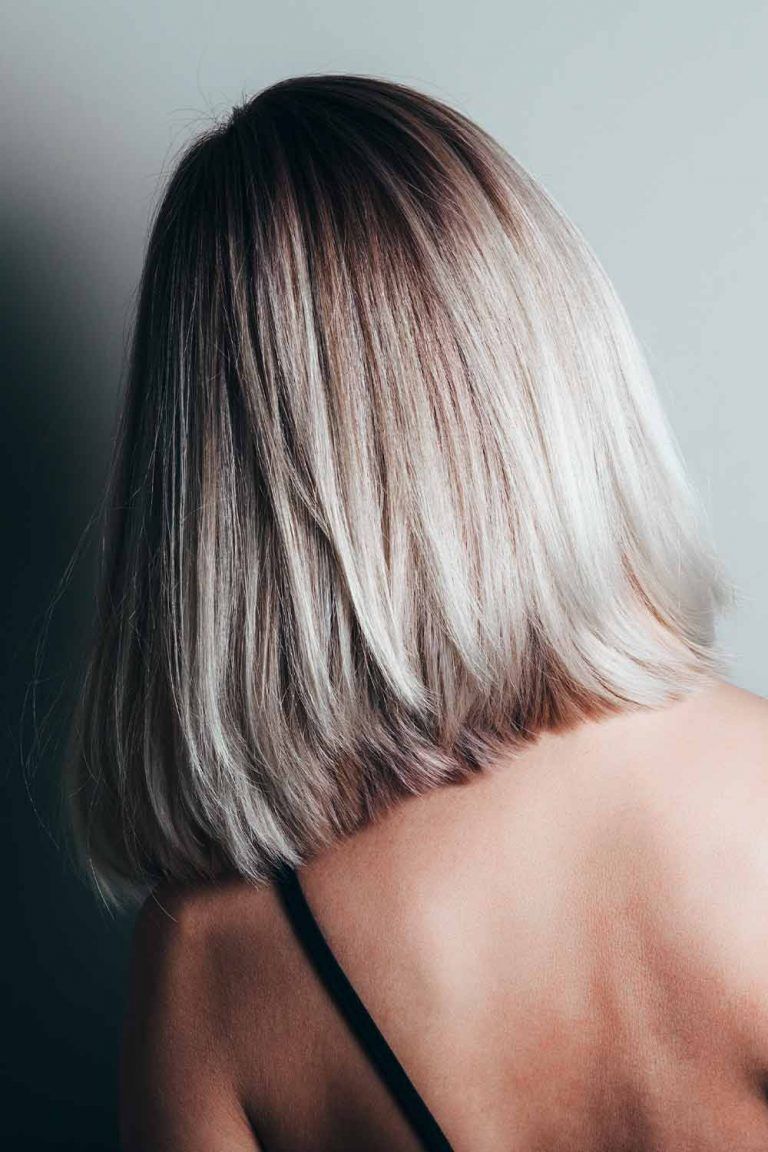 Credit photo: @amburgerofhair
i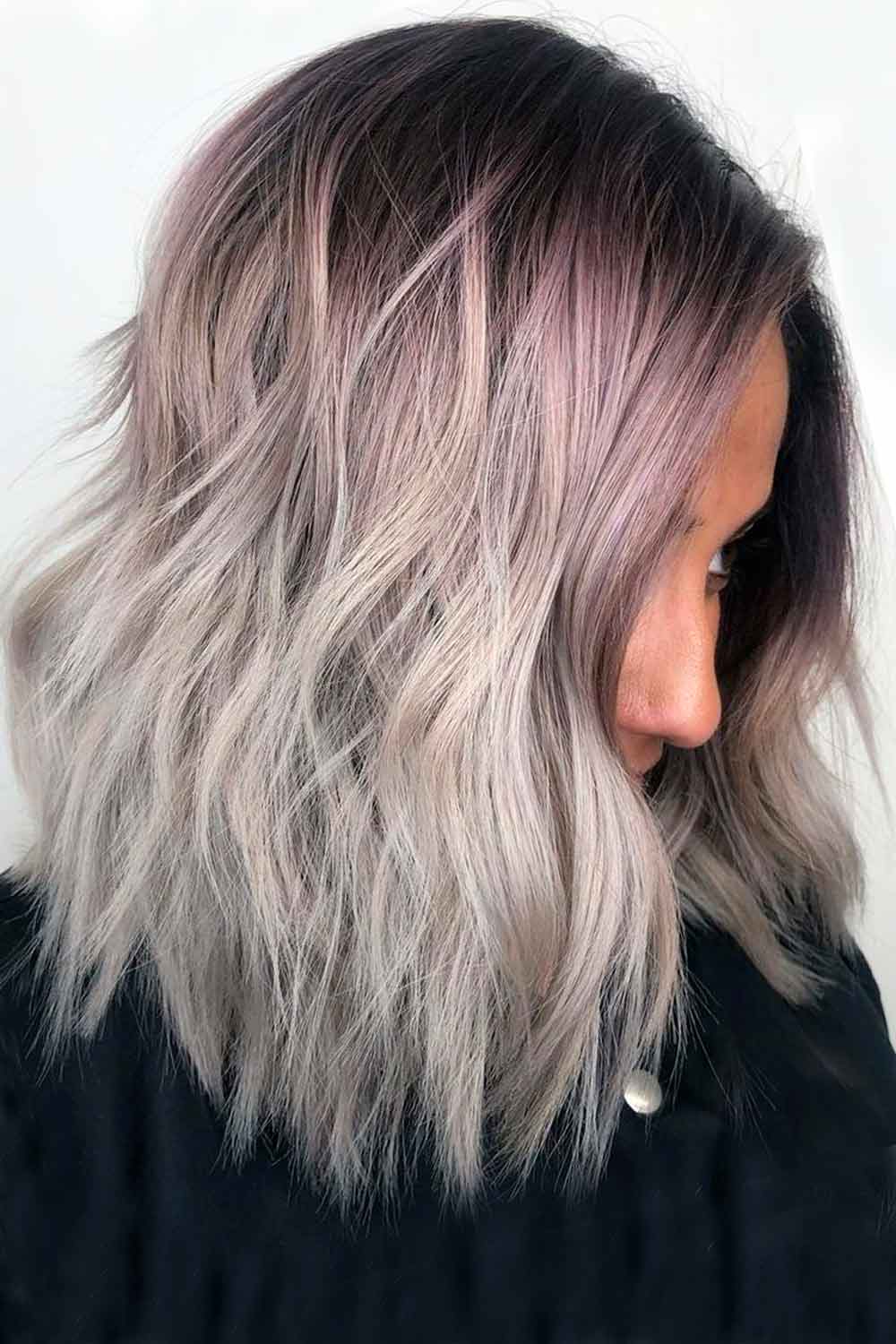 Credit photo: @blackhairsalon
i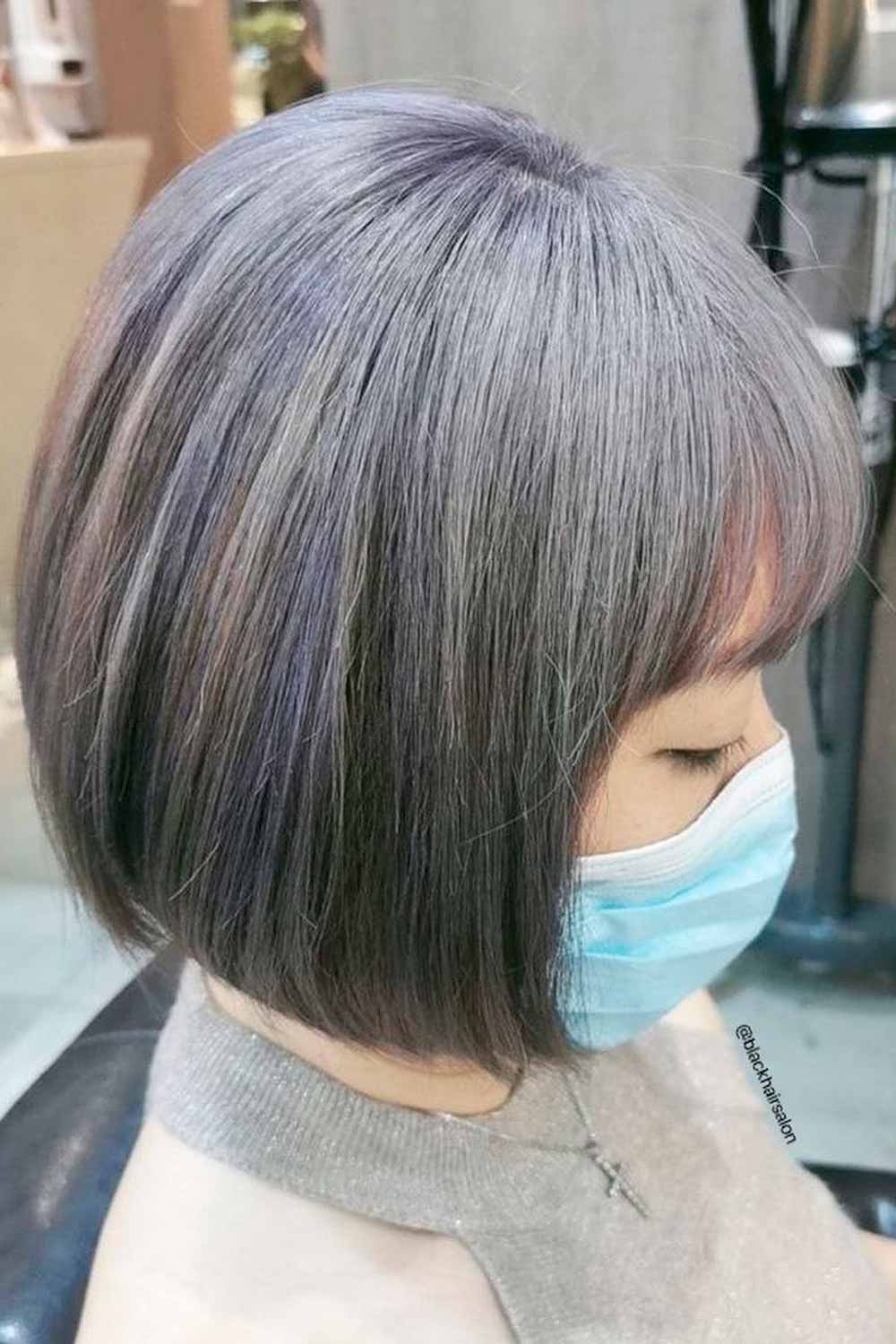 /
Ombre is the perfect option for those babes who would not like to sport the full-length blonde. Just look at these ombre hairstyles – they will pass any dress code.
Ash Blonde Highlights and Lowlights
Credit photo: @presleypoe
i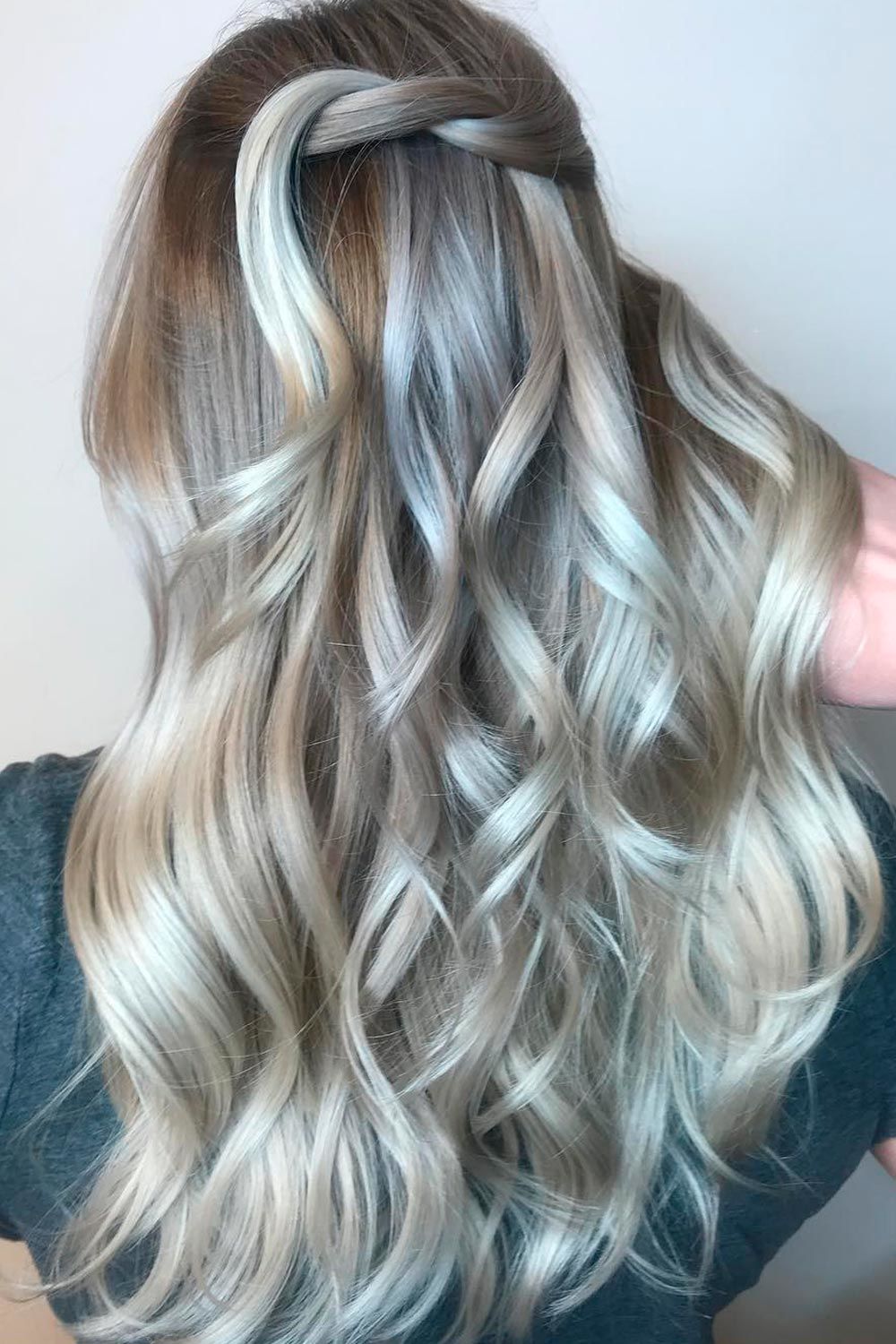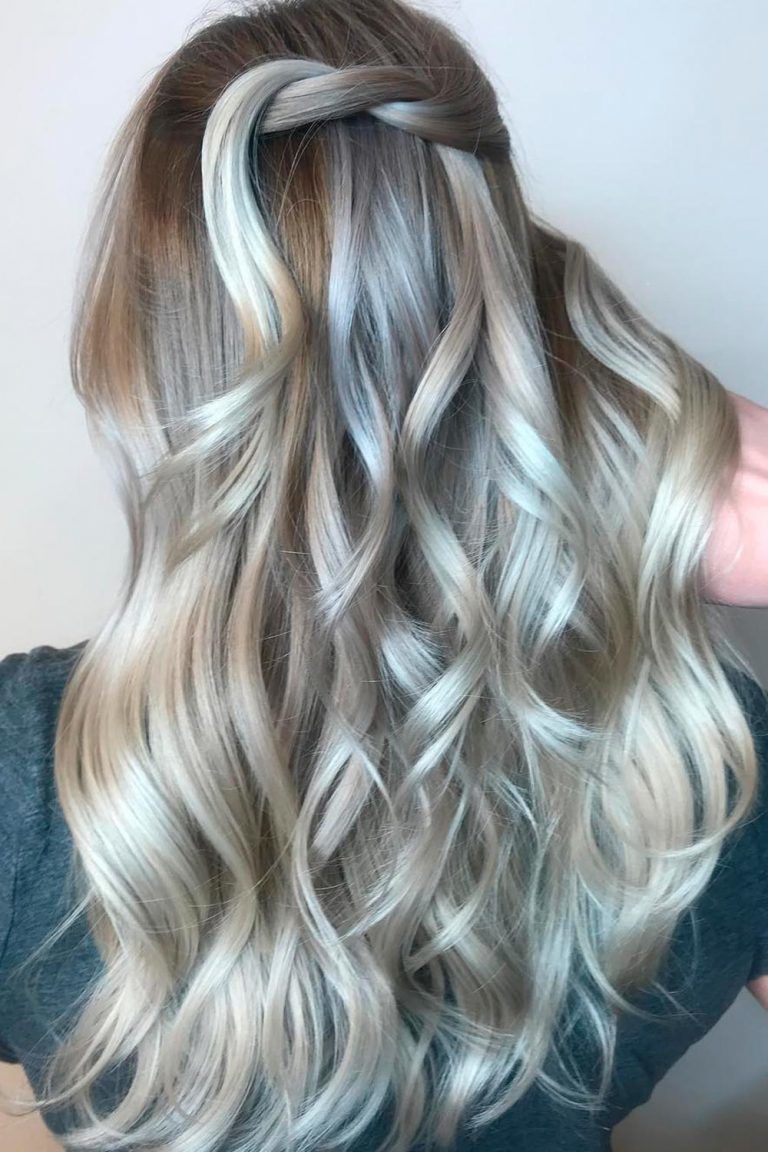 Credit photo: @isaac4mayor
i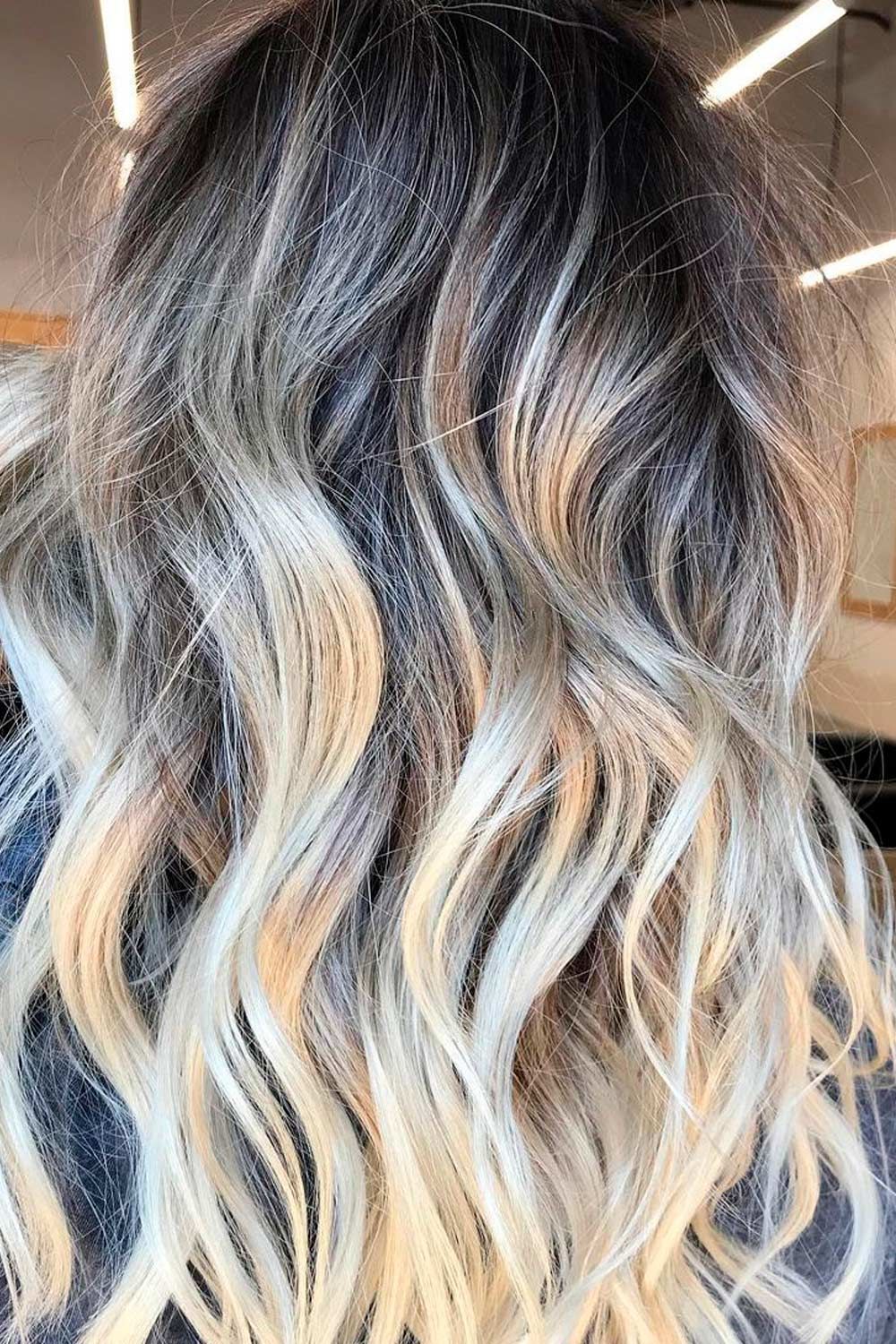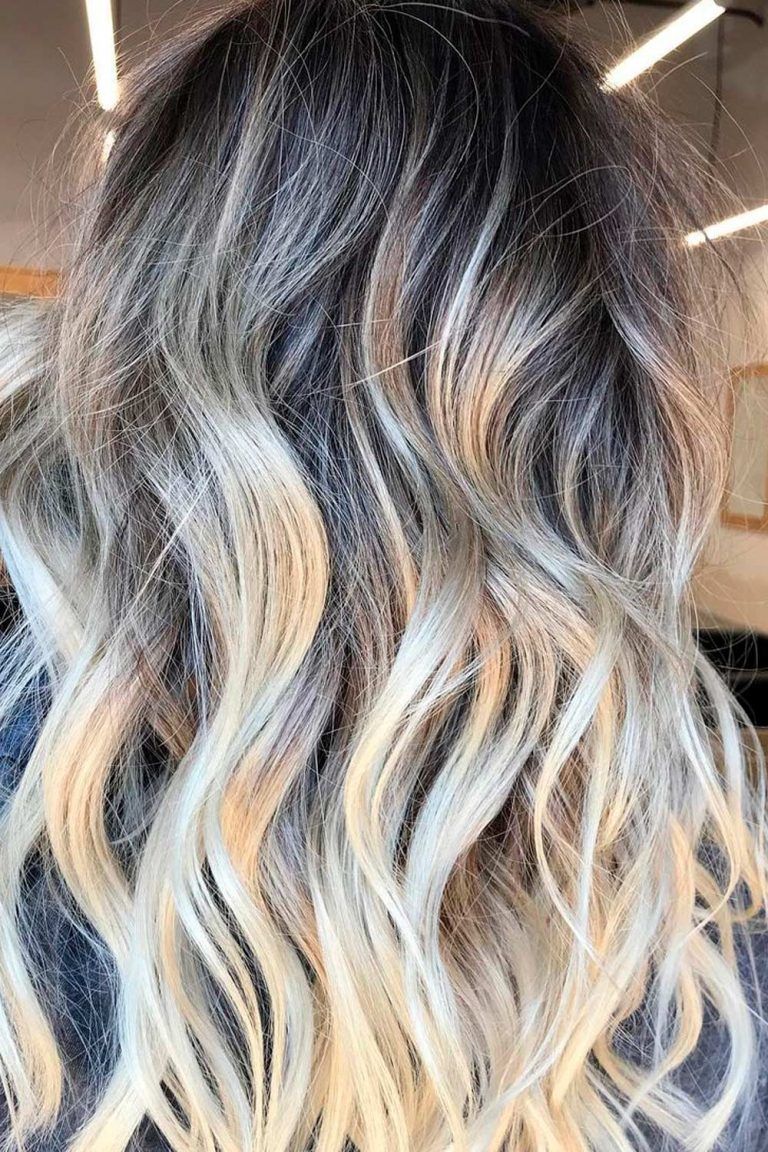 Credit photo: Shutterstock
i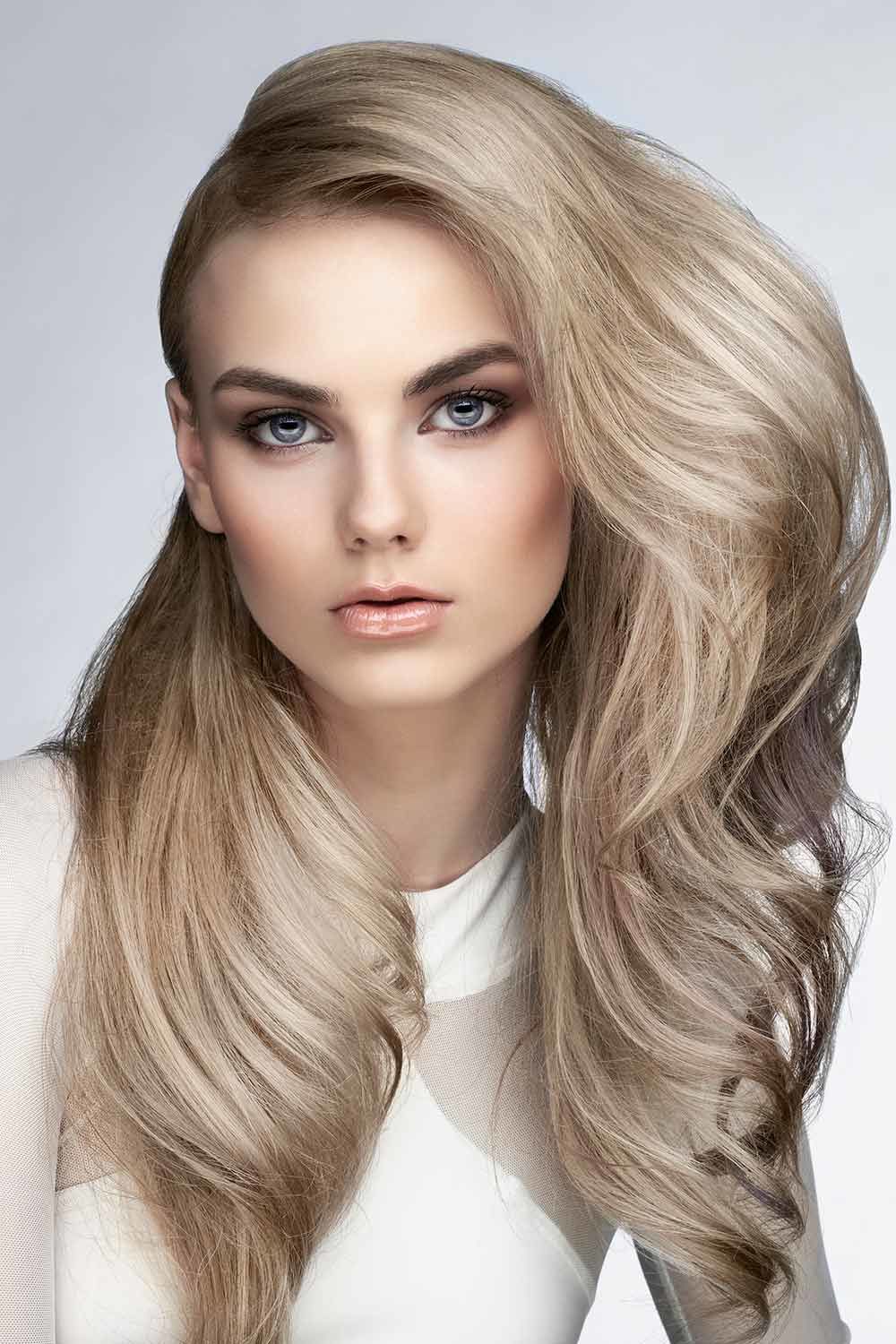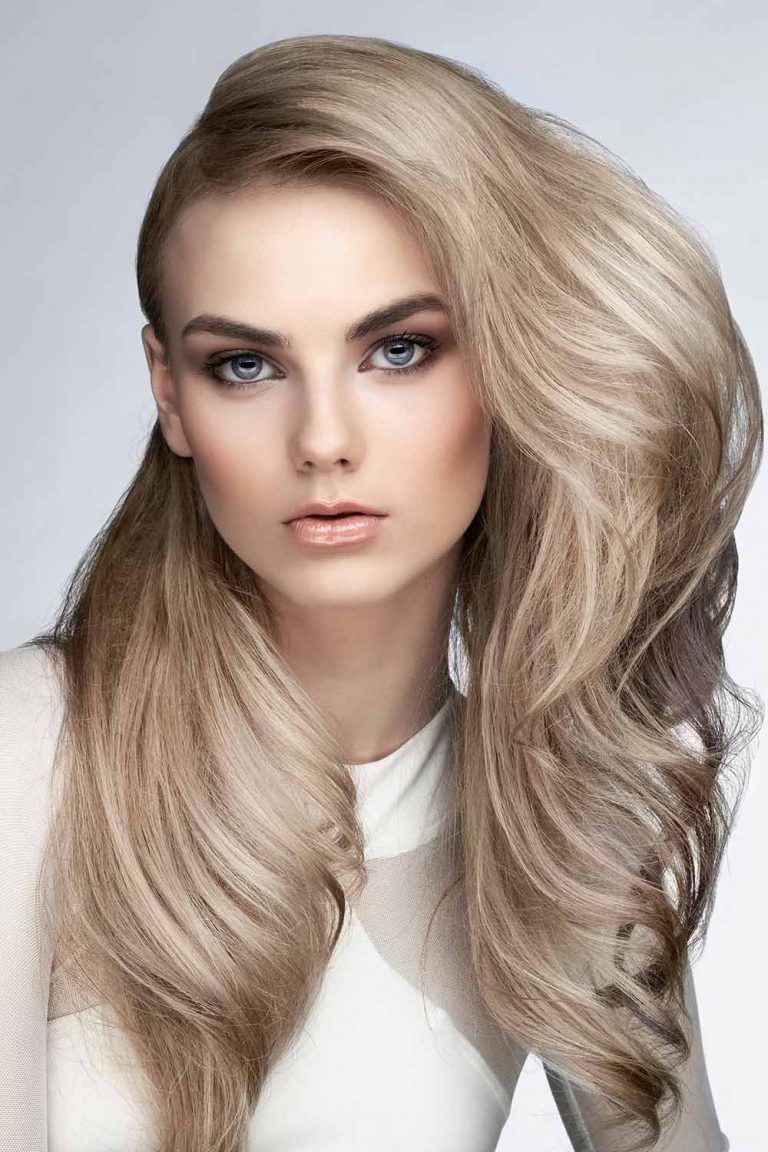 Credit photo: @cabelos_etc
i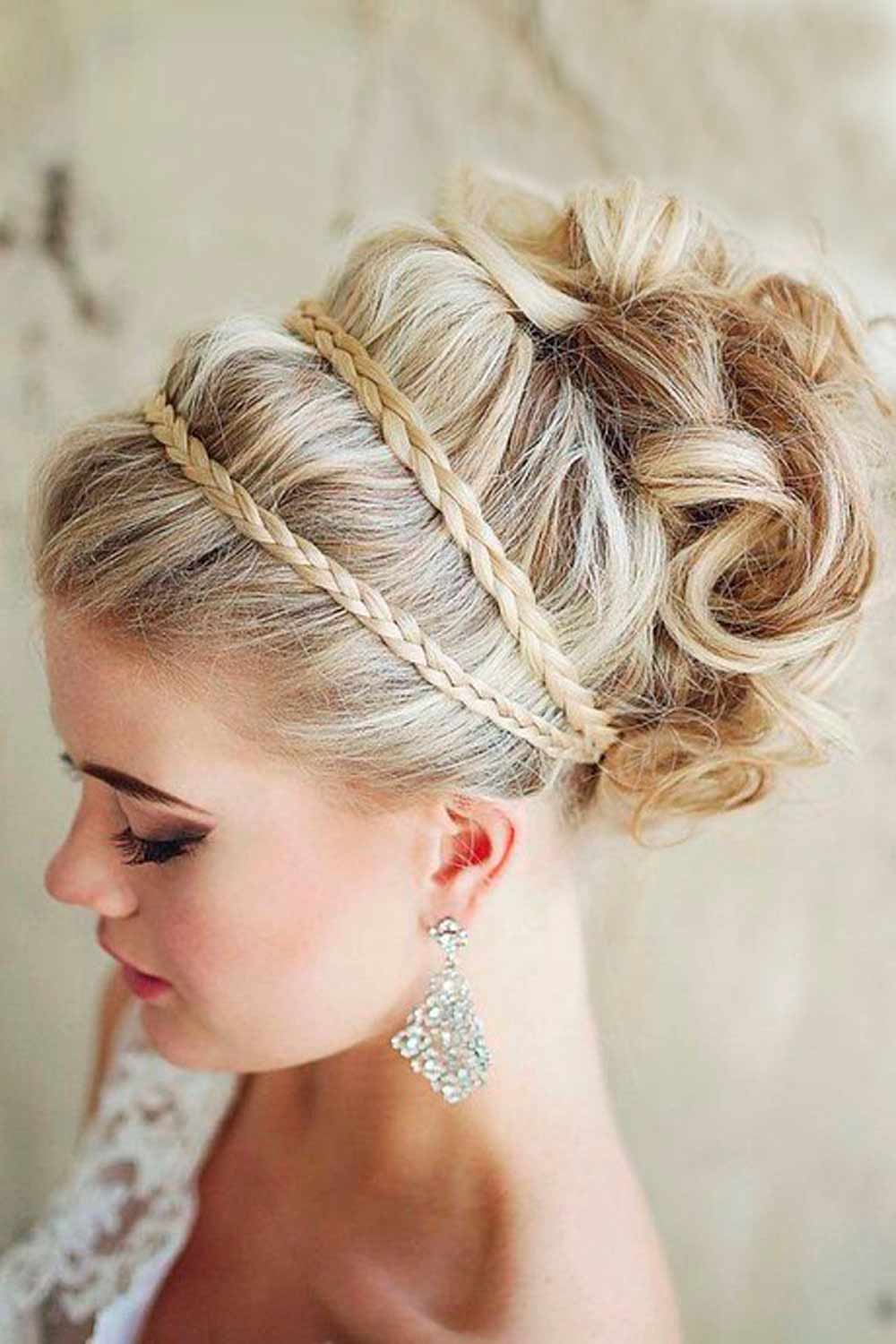 /
Highlights and lowlights can easily add brightness and light to your gorgeous tresses. Plus, we can reassure you that you will get an elegant and classy look with highlights or lowlights.
FAQ: Ash Blonde Hair
What skin tone looks best with ash blonde hair?
The first step in selecting a hair color is assessing whether it will complement your skin tone. People with fair skin and cool hair undertones usually look best in cool-toned hues like ash blonde. Warmer hair colors, such as ash blonde, will contrast with cooler skin tones, whereas ash hair colors, such as ash blonde, will enhance your complexion.
Does ash blonde hair look grey?
Ash blonde hair is a light blonde tint with deeper roots and a trace of gray that gives it an ashy tone. Because an ashy blonde hue is on the greyer side of the spectrum, it complements cool complexion tones and vivid eye colors.
Will light ash blonde lighten my hair?
Because very light blondes frequently include bleaching, they will lighten hair much more. It's safer to go for a darker blonde. Your actual hair shade won't matter because it won't show up on darker hair, but ashy tone will help to cool things down.
REFERENCES:
We think a sassy new hairstyle can change the way you feel. Source
Get inspired by the best Southern hairstyles Browse hundreds of photos of easy party updos to step by step tricks to maintain your waves. Source
Was this article helpful?