The shiny honey blonde hair color stands among the most desired, trendy shades of the blonde hair color chart these days. Why? Well, as you might have noticed, the popular platinum and rose gold shades seem to have taken over not just the whole world; the whole Internet is filled with them.
But there's something that these colors can't offer you: low maintenance and natural look. So here we go: meet the most effortless shade of blonde that can turn your hair into a waterfall of golden yellow and amber hues.
For ladies who appreciate color naturalness and richness, we've selected the best examples of pulling off the blonde shade of now: dive in our self-made honey blonde hair color chart to get inspired for your next salon appointment.
What You Should Know About Honey Blonde Hair Shade?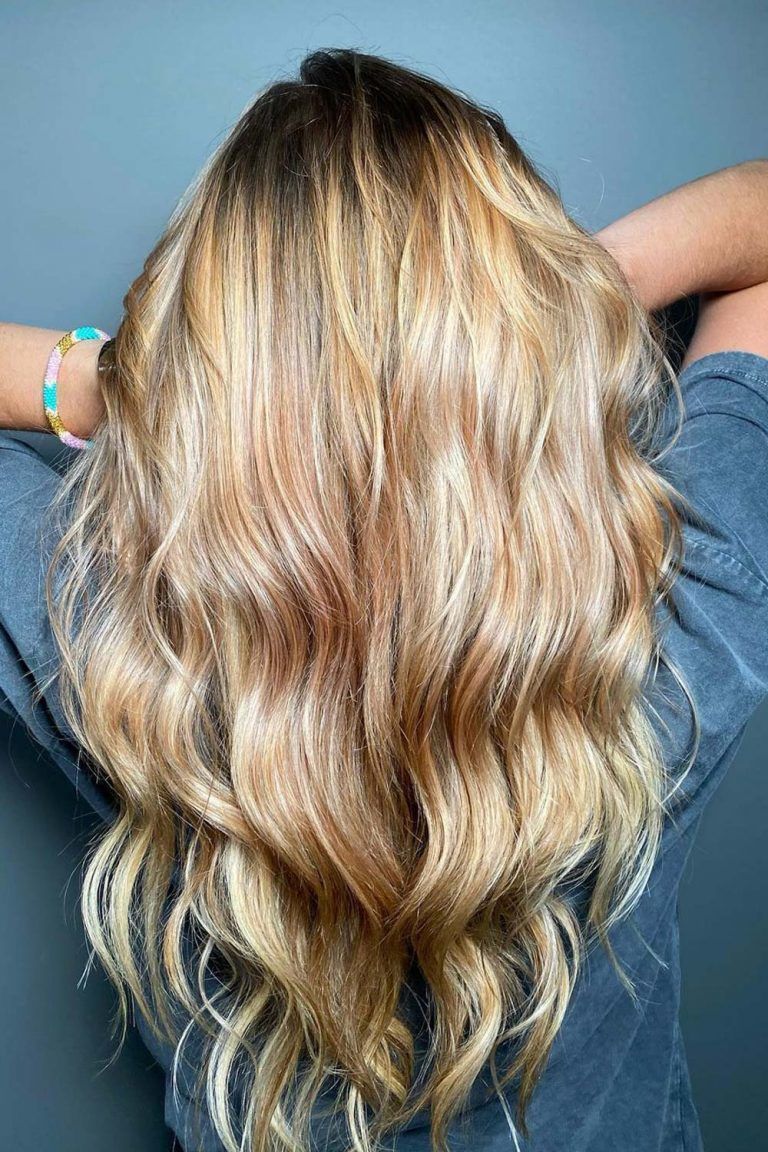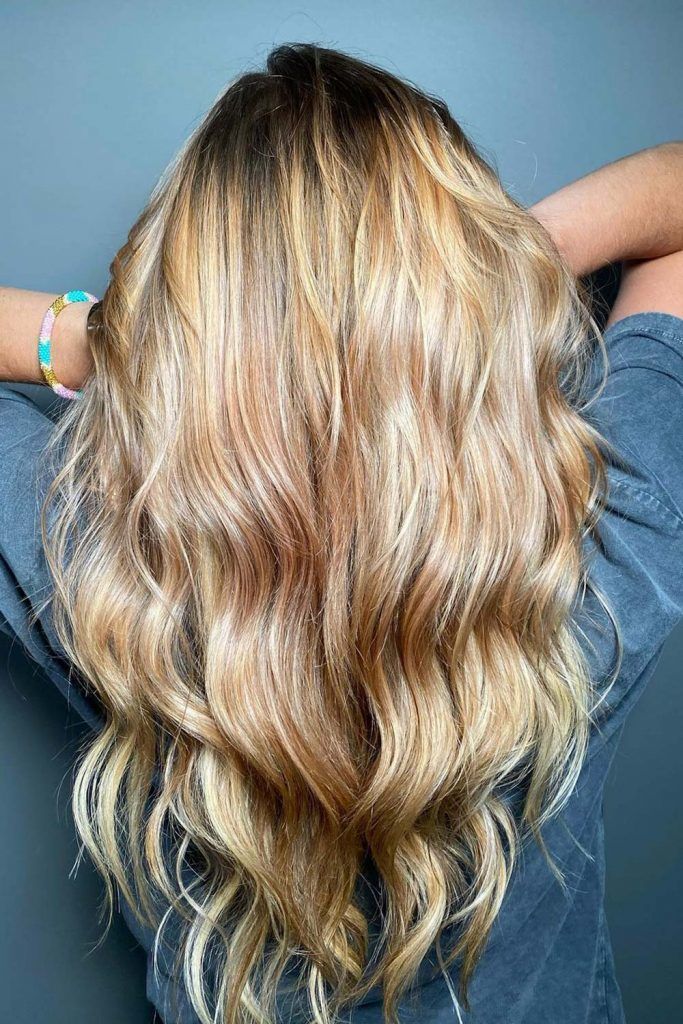 Credit photo: instagram.com/elissawolfe
What Shade Is Honey Blonde?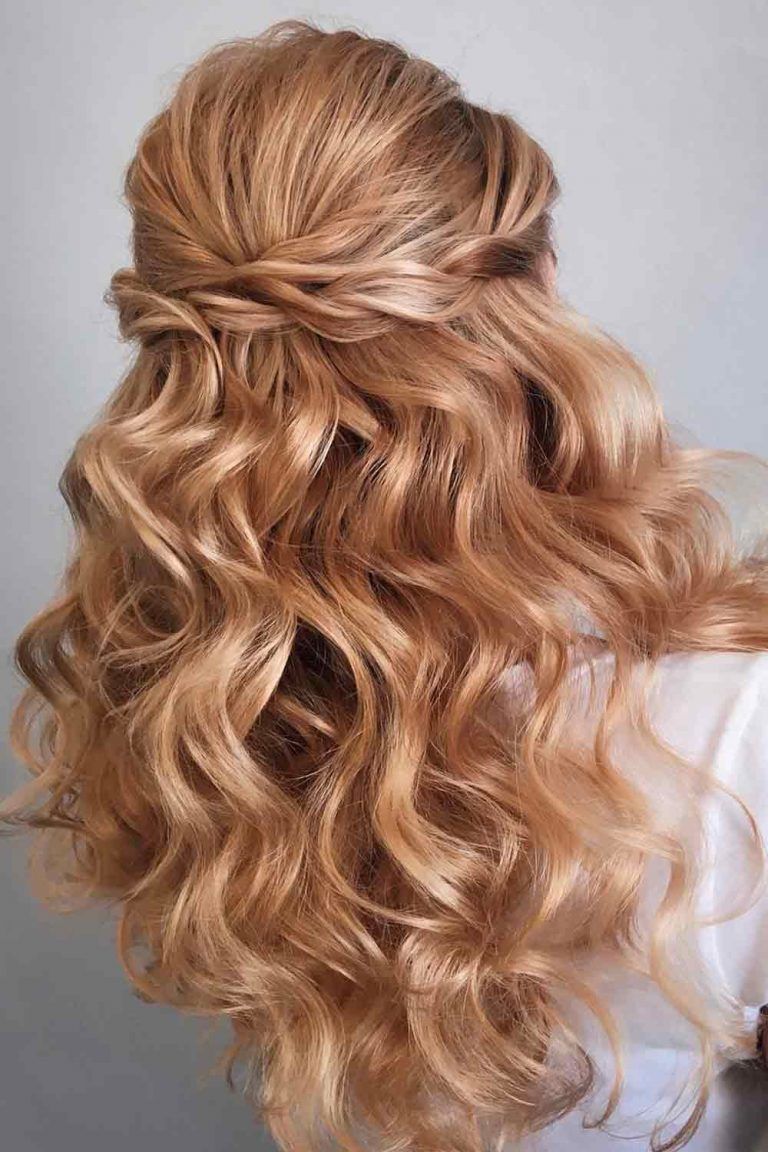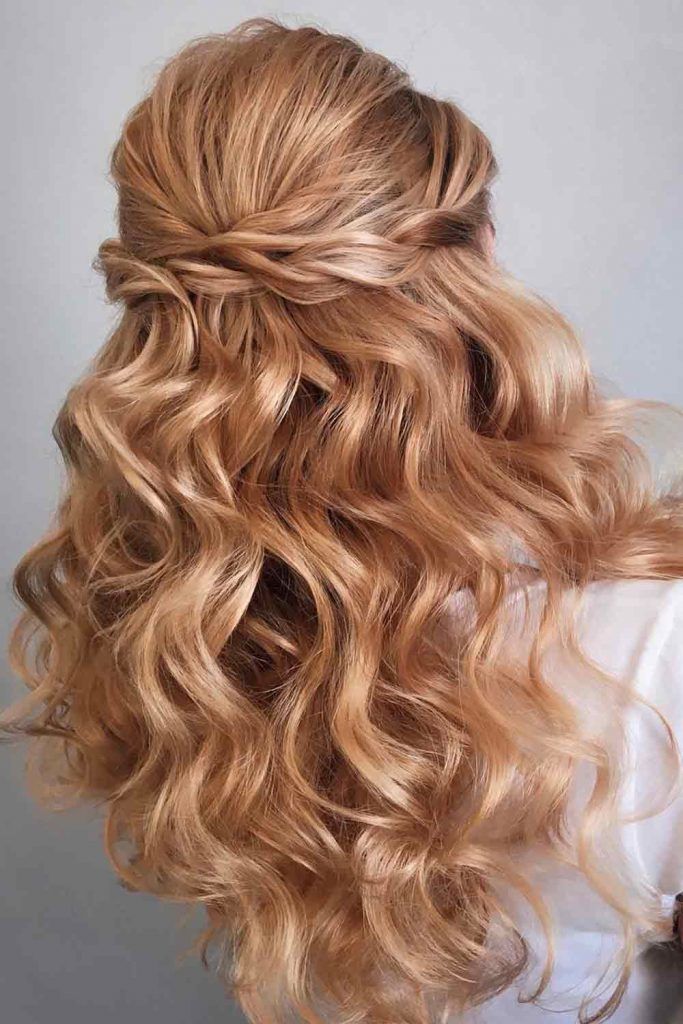 Credit photo: instagram.com/kiramaslik
Crossing the line between blonde and brown hair colors, honey blonde embraces golden yellow hues with amber-brown tones to produce a sweat and shiny shade that even celebrities can't resist. Most stylists identify this shade as a dark version of yellow blonde that ranges from dark to light brown undertones. As you might have guessed already, the looks you can achieve with such a set of colors are limitless.
Is Honey Blonde A Natural Hair Color?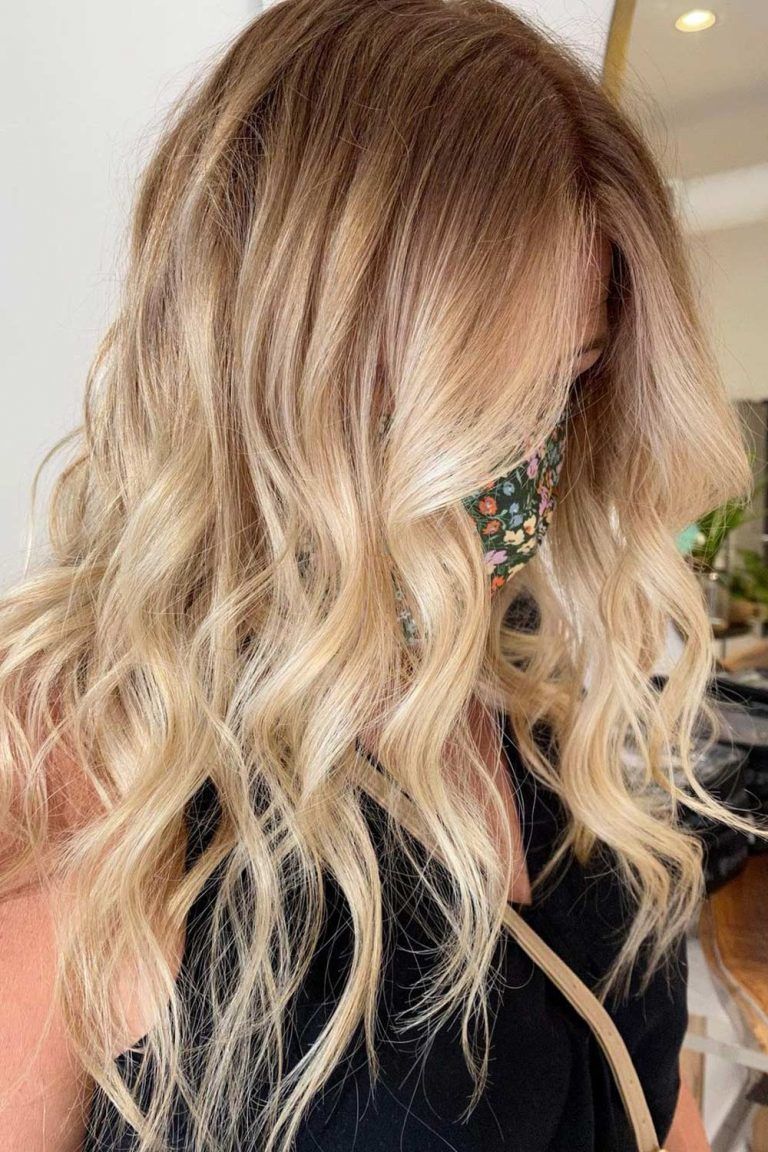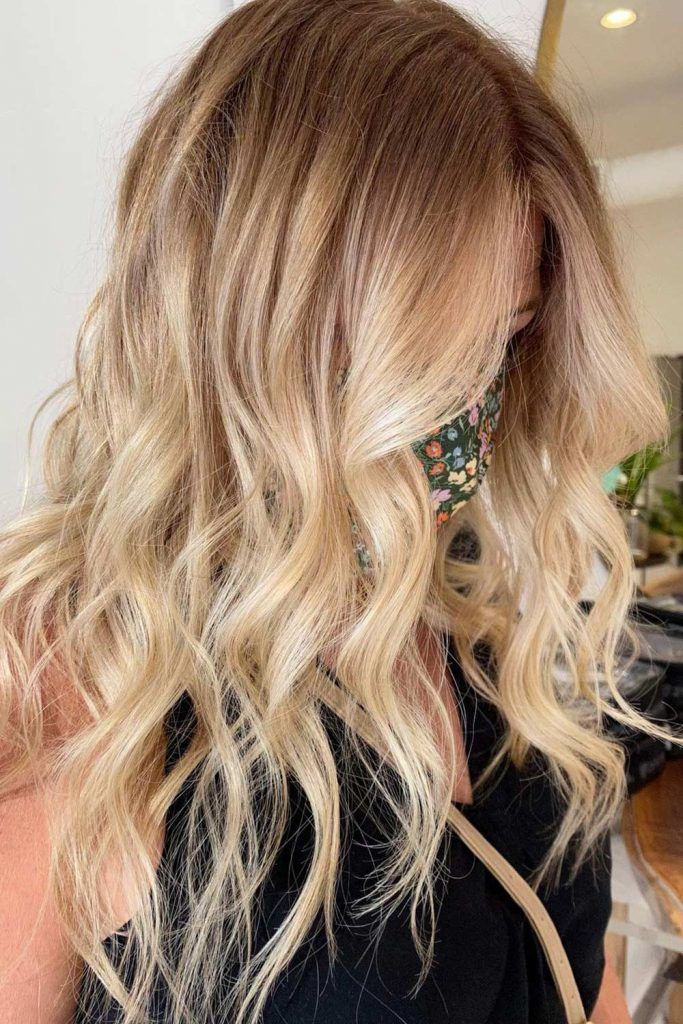 Credit photo: instagram.com/thestrawberryblonder
Since honey blonde hair color combines two natural hair colors, it results in exceptionally effortless and natural hair looks. Besides, this shade has a great range of undertones and temperatures, which means it suits all warm complexions by complimenting your natural undertone.
What skin tone suits honey blonde hair?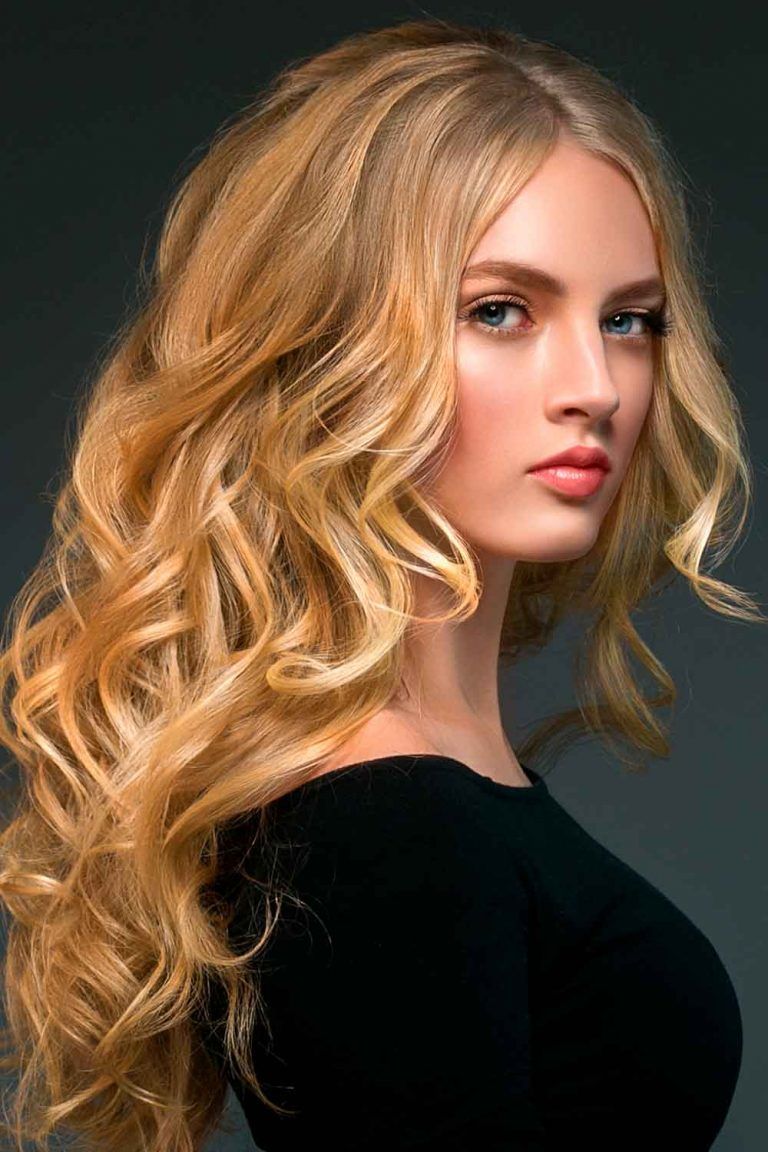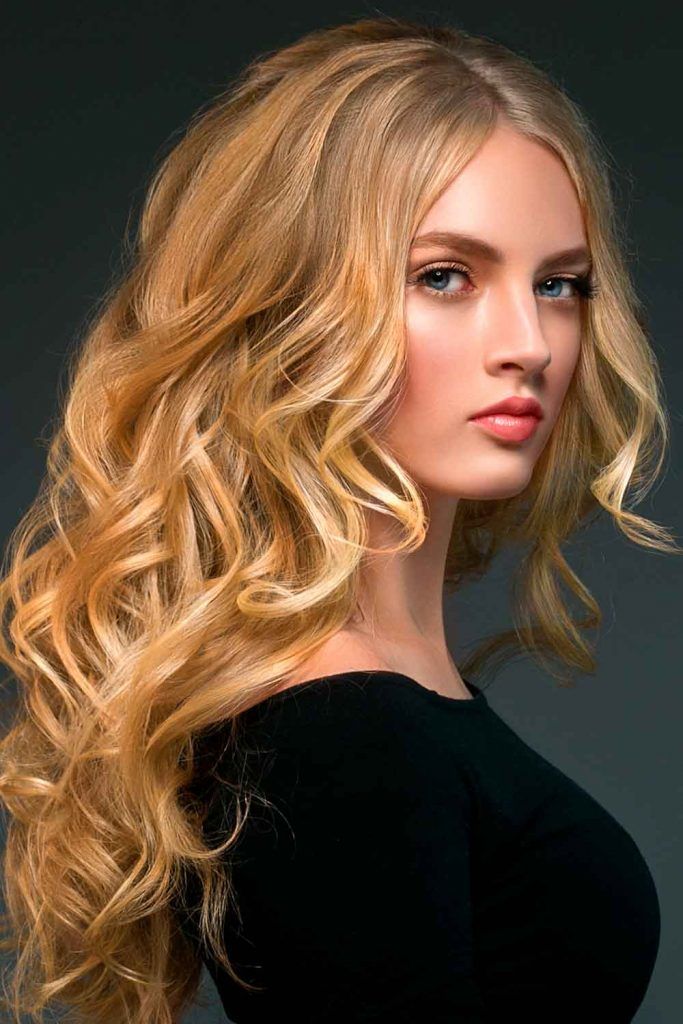 Credit photo: shutterstock
The classic version of honey blonde is warm. However, honey blonde shades are not created equal, so they can be warm, cool, and neutral depending on the base.
Shades featuring gold, strawberry blonde, and honey primaries are considered warm. They work best for fair to medium complexions with yellow undertones.

If you choose an ashy or icy facet of honey blonde, you will get a cool tone. Such color choices are great picks for pale and light complexions with pink undertones.

Beige, wheat-ish, and buttery blonde shades will give a neutral look. Neutrals have an approach to any complexion except for dark ones.
Can You Tone Honey Blonde Hair?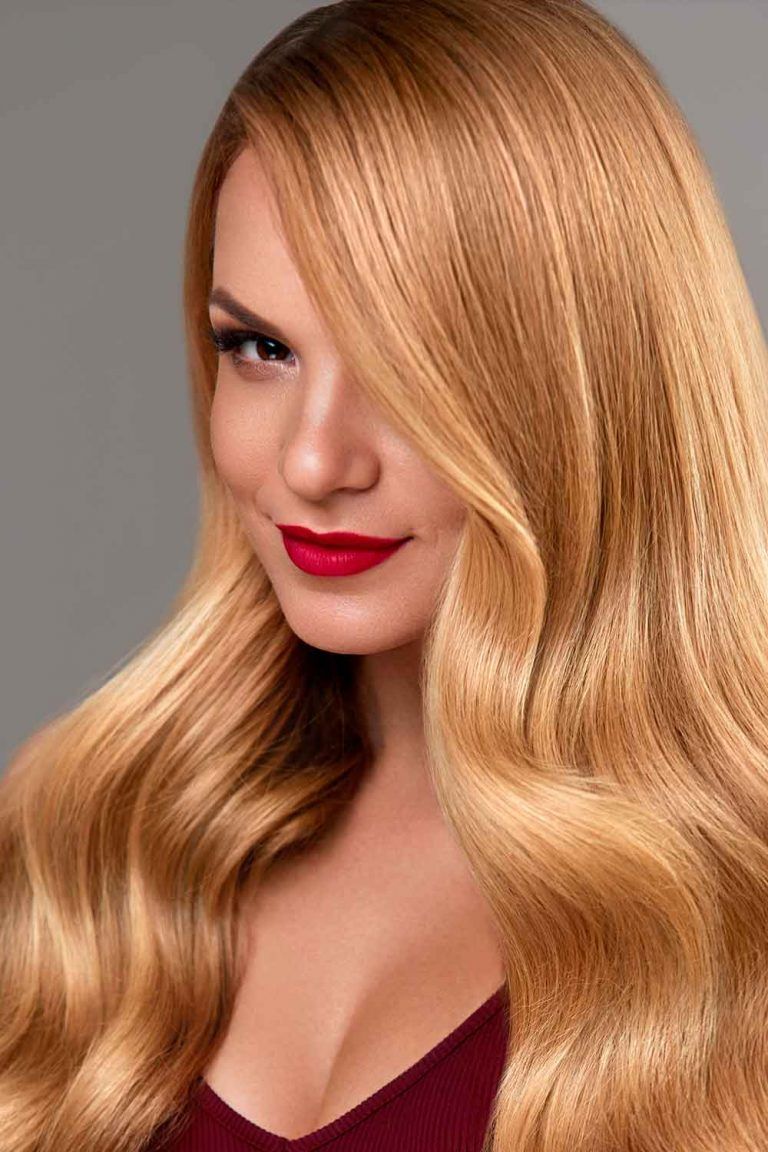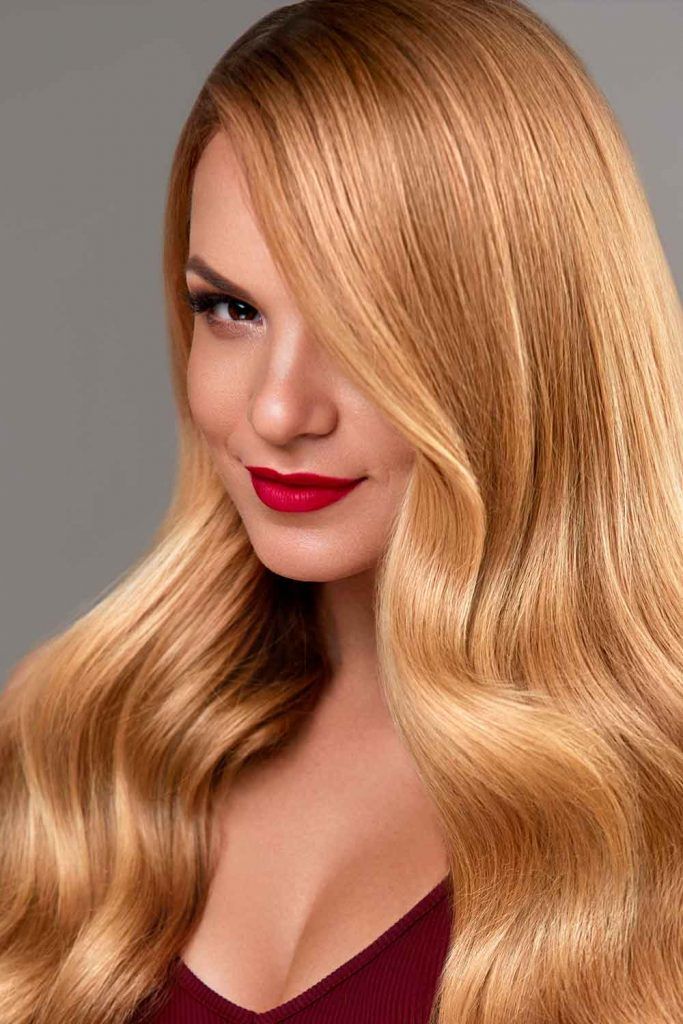 Credit photo: shutterstock
Although most honey blonde variations are on the warm side, you still can get an ashy or cool-toned look. And one of the most natural ways to achieve it is to use a toner. Sooner or later, your warm look will fade or give you a brassy yellow undertone, which you can fix by toning the hair. As a result, you will get a muted, more natural, and rather ashy shade of blonde.
How Can I Lighten My Honey Blonde Hair?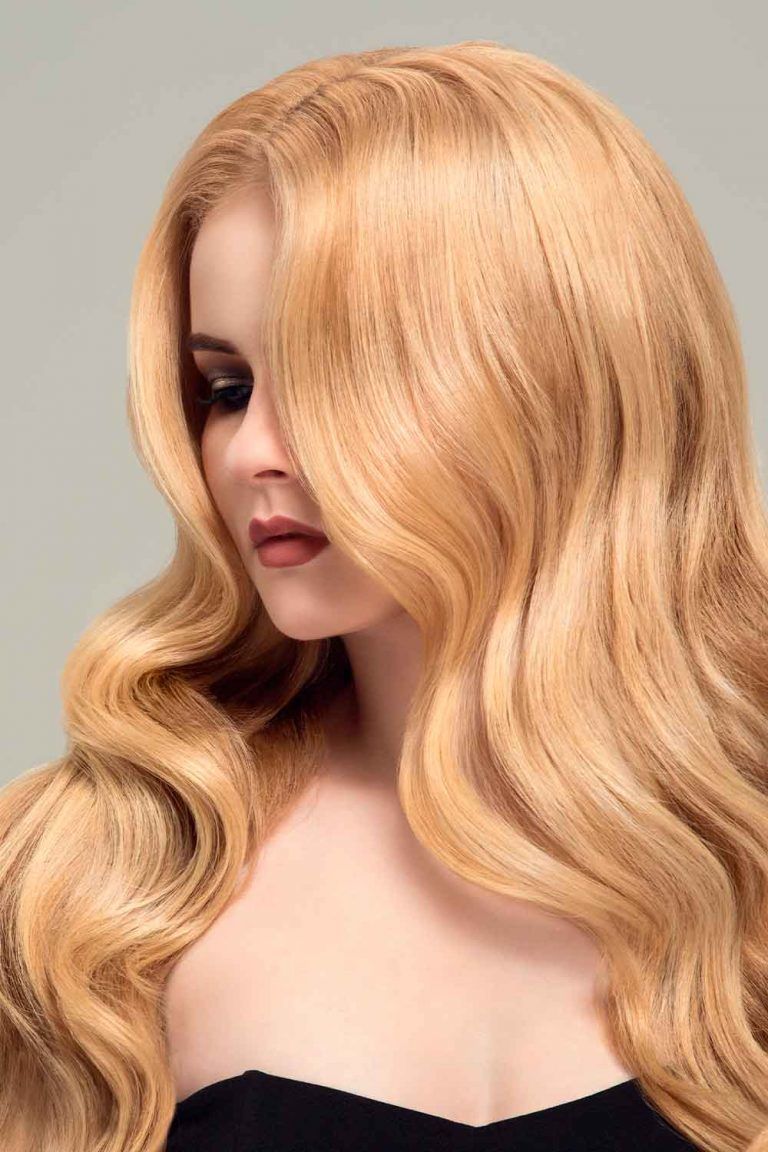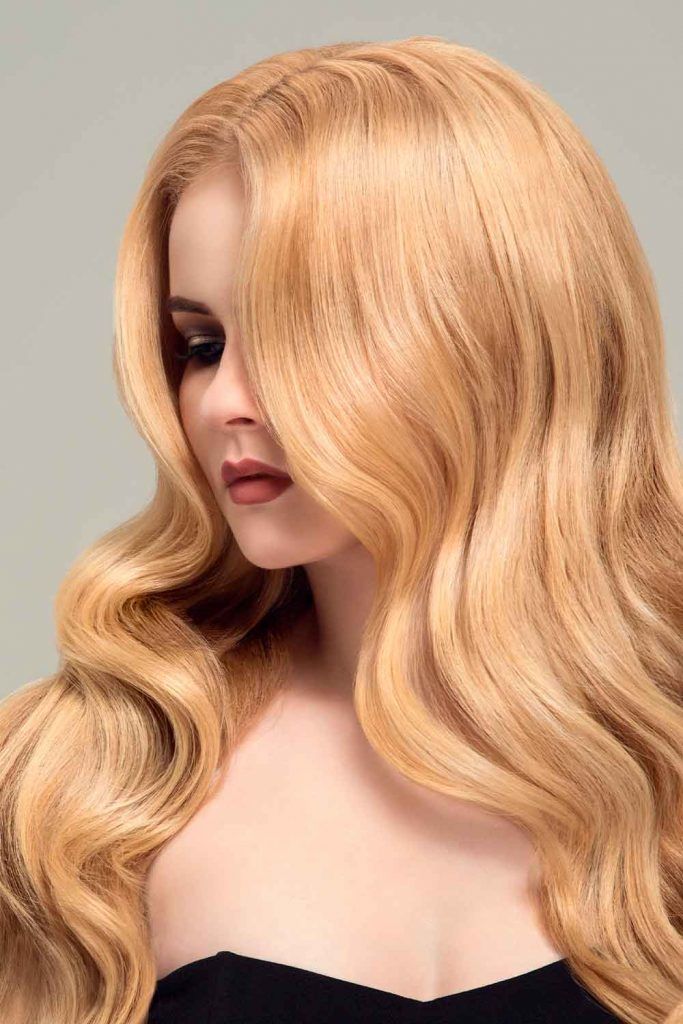 Credit photo: shutterstock
Believe it or not, you will actually need honey to lighten up your honey blonde hair naturally. Create your own lightening mixture by mixing 1 part water or apple cider vinegar with 4 parts of raw honey. Leave this mixture on the areas you want to lighten for an hour, and then rinse it off with shampoo.
What Honey Blonde Hue Is Up To Your Mood?
All Over Honey Blonde Coloring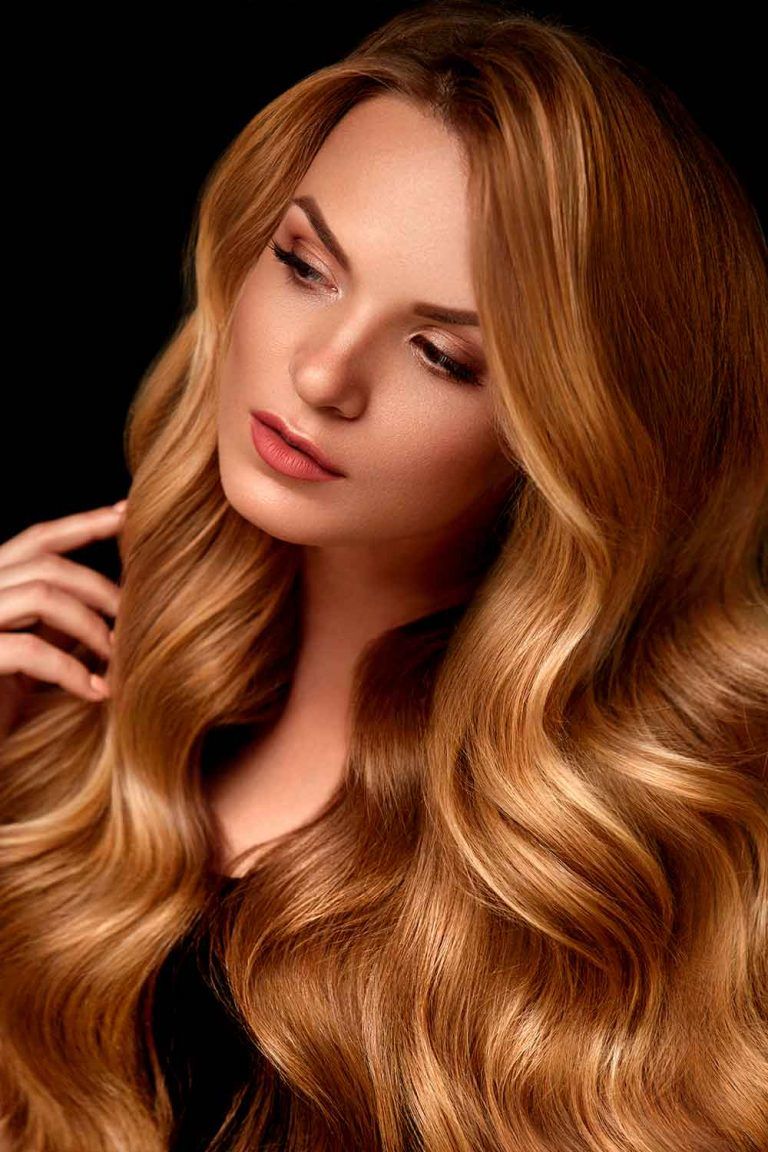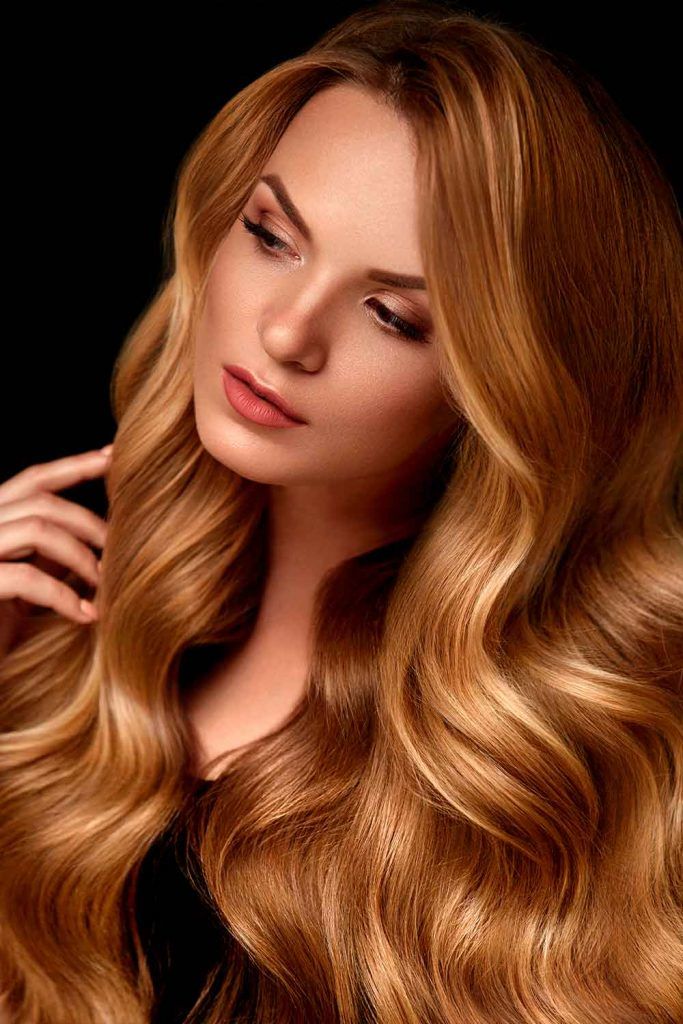 Credit photo: shutterstock
When a lady comes up with the idea of adding new colors, she'd probably try them as highlights or ombre. As for decisive, statement-ladies, they prefer to throw themselves into changes. If you're one of them, the all-over, classic honey blonde coloring is what you need: it can be a noble, fresh, and shiny finish to your light brown or darker blonde base.
Pale Light Honey Blonde
Credit photo: instagram.com/valeria_haircolor
i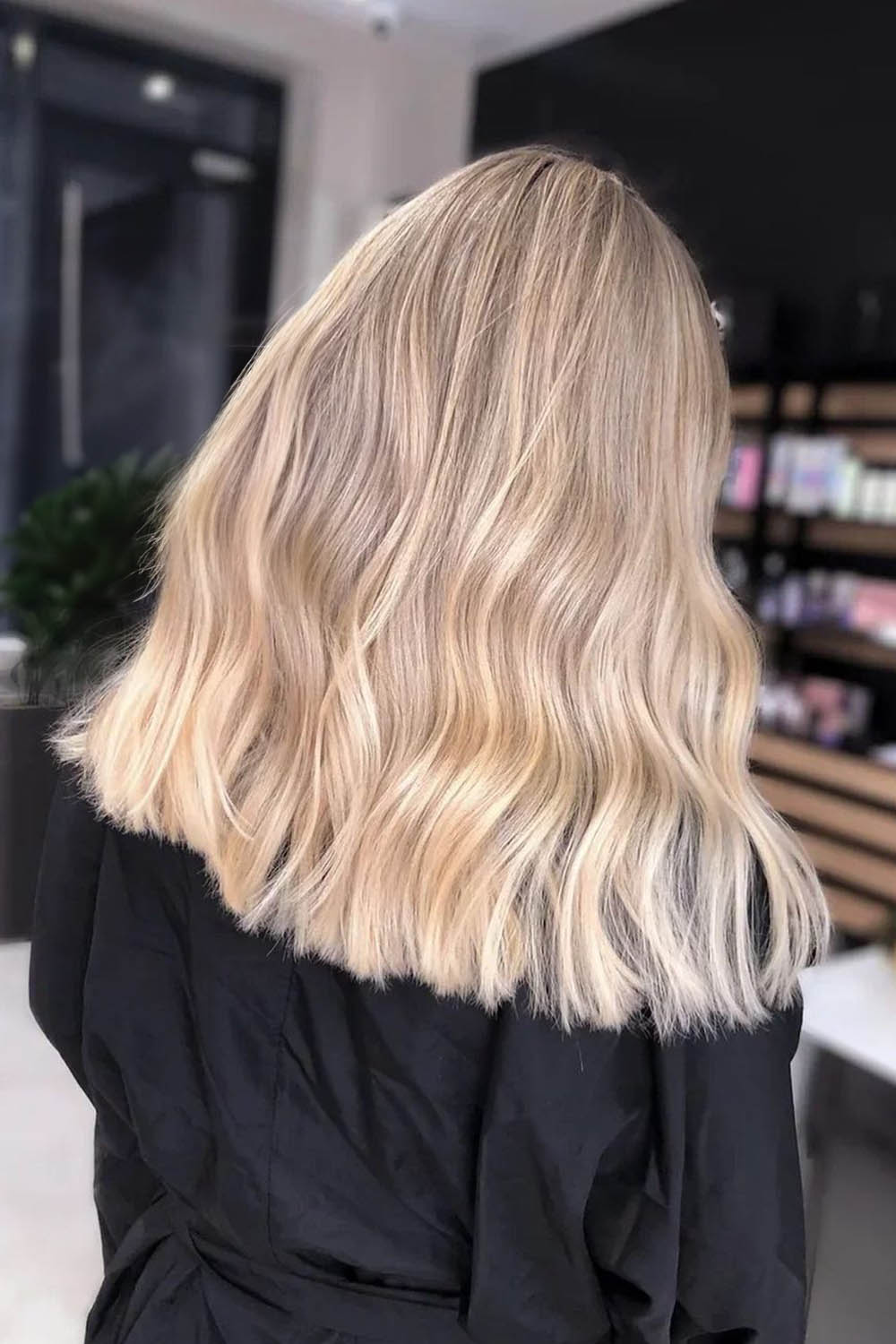 Credit photo: instagram.com/hairbyjesshawker
i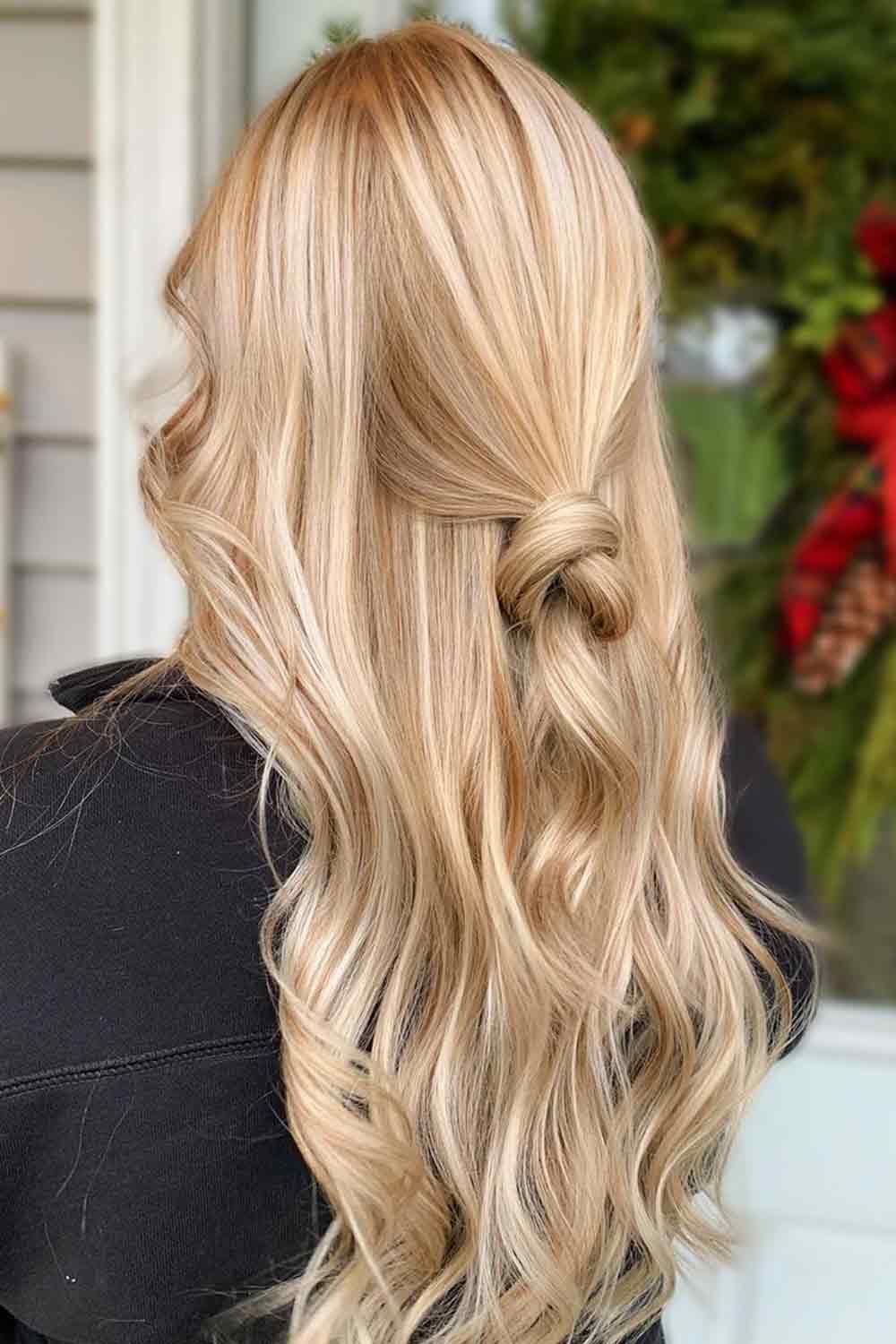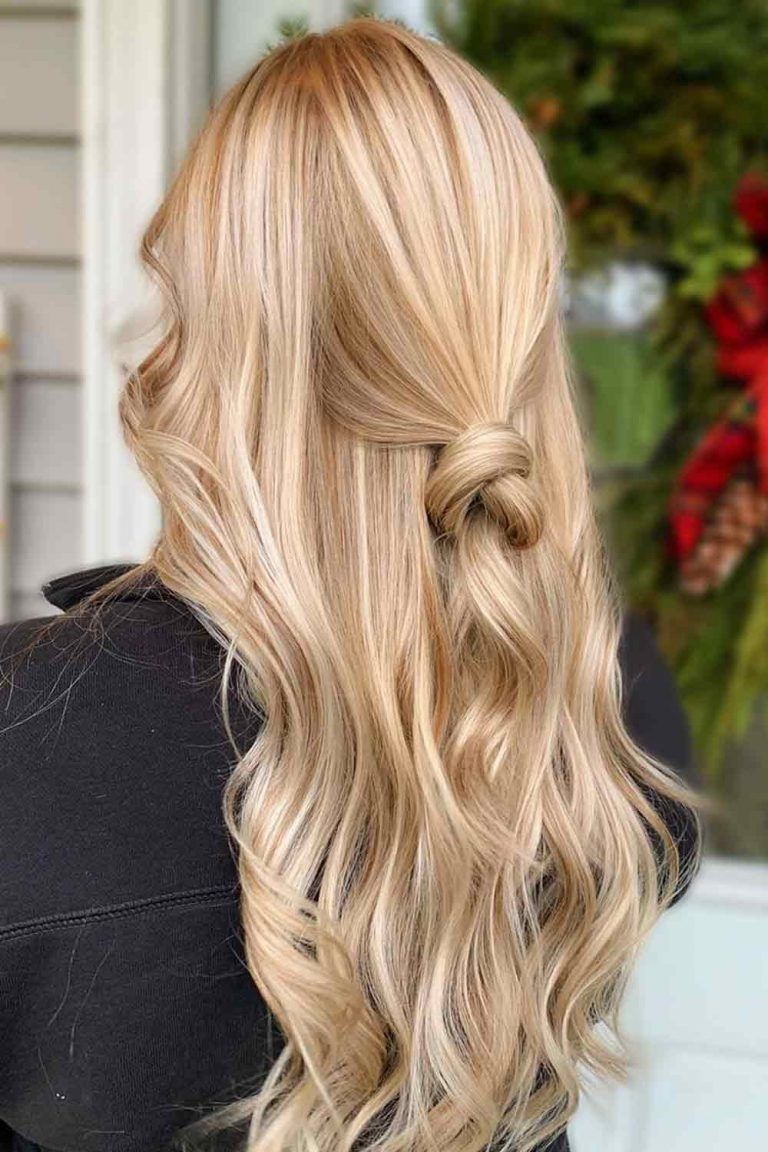 /
The lightest version of honey blonde hair color is meant for girls with pearl and porcelain skin tones and peachy undertones who want to make their "noble pale" look authentic. This shade is less shiny than the classic one, yet it gives kind of washed-out wheat vibes that work well for light complexions.
Extra-Dimensional Blonde Highlights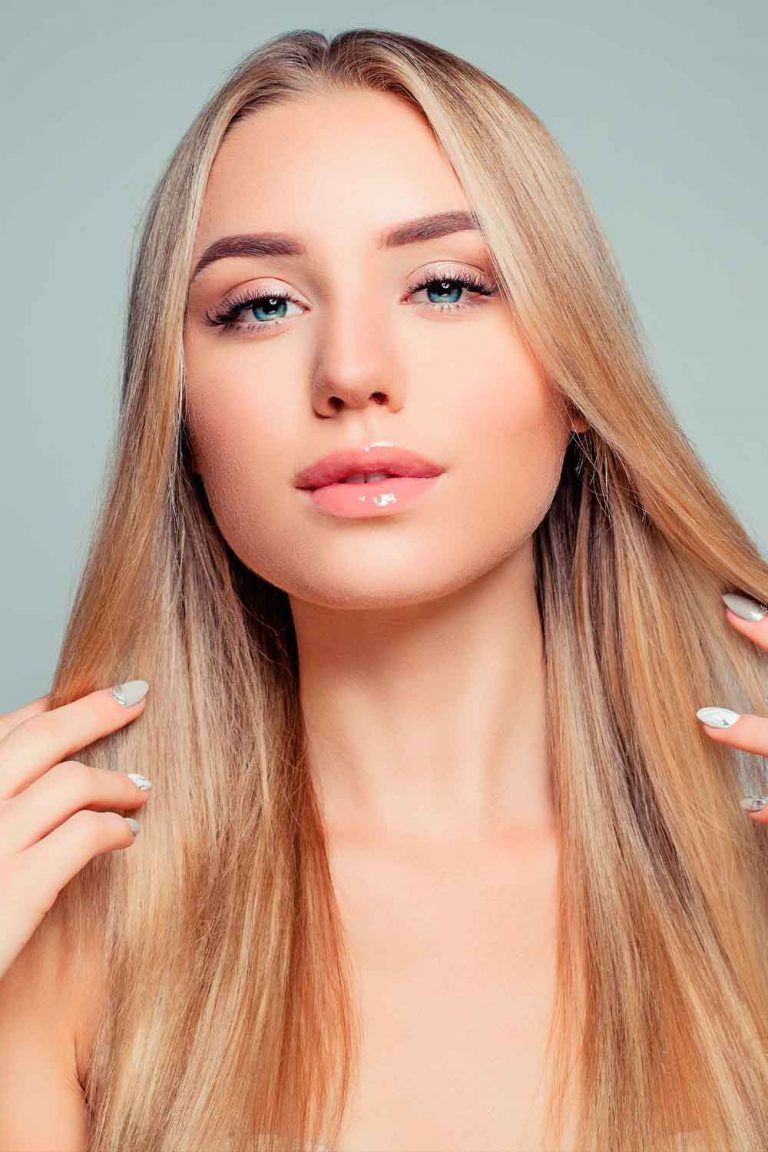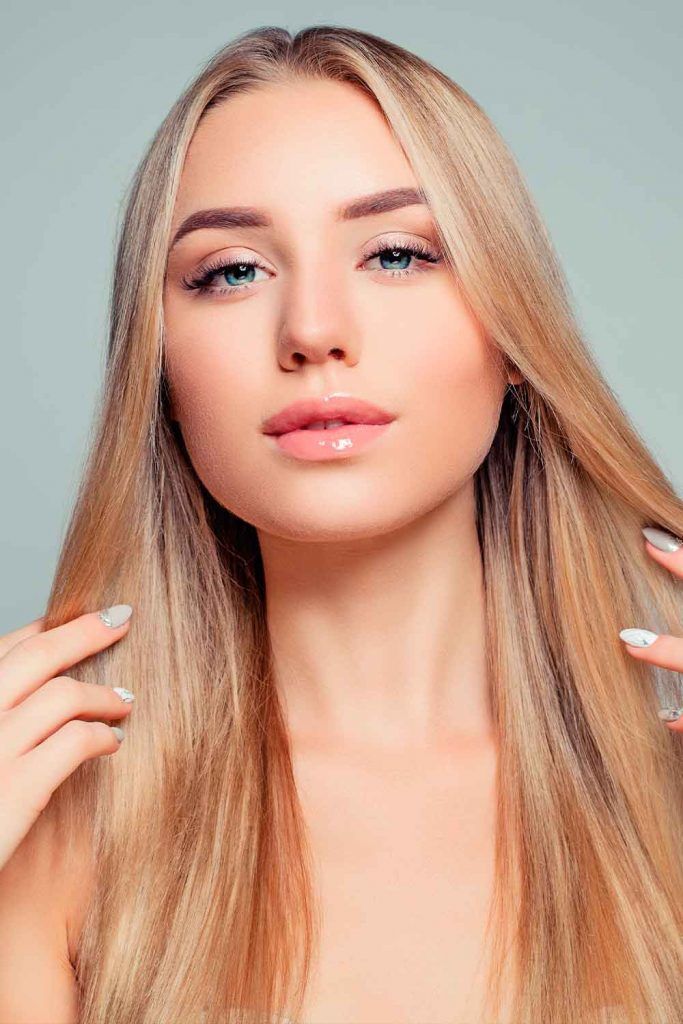 Credit photo: shutterstock
Can you believe that once you add soft honey blonde highlights to your darker base, you will create a look that will make the whole world at your feet? Yes, the power of color dimension can't be described in words. The variety of light and medium honey blonde hues will perfectly complement brown and dark blonde base, giving a lot of organic movement to your locks.
Honey Ombre Over Brownish Base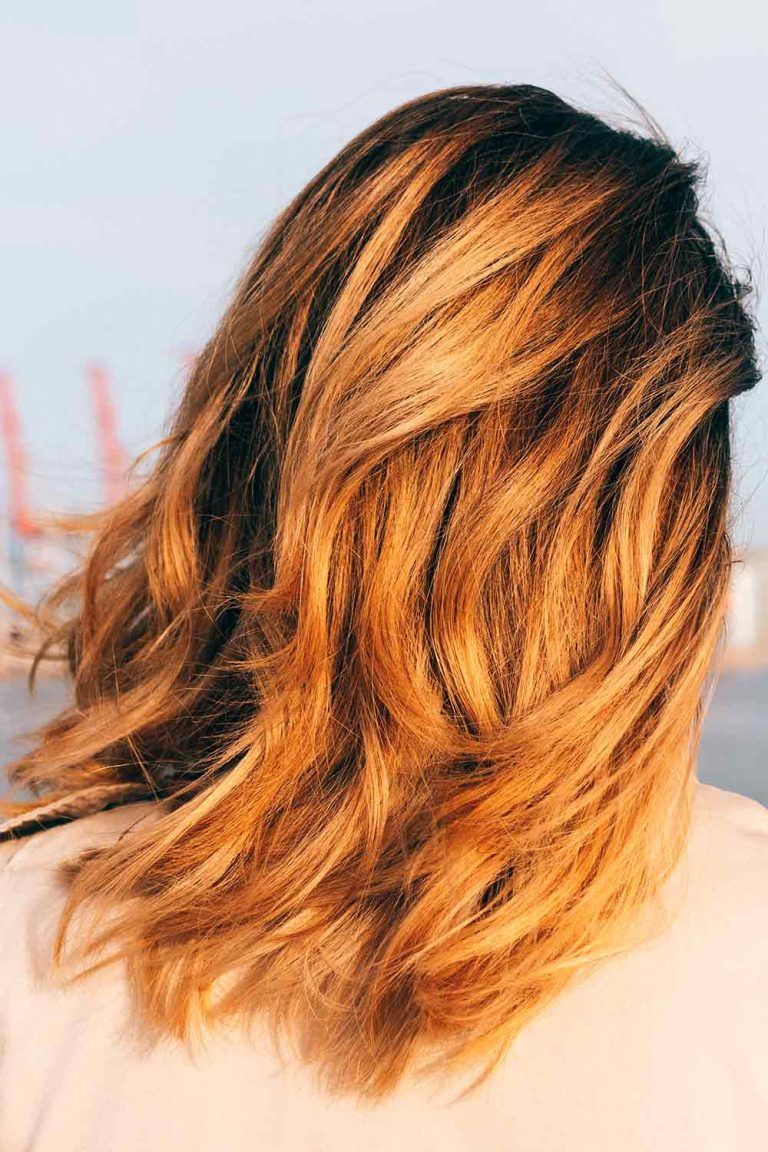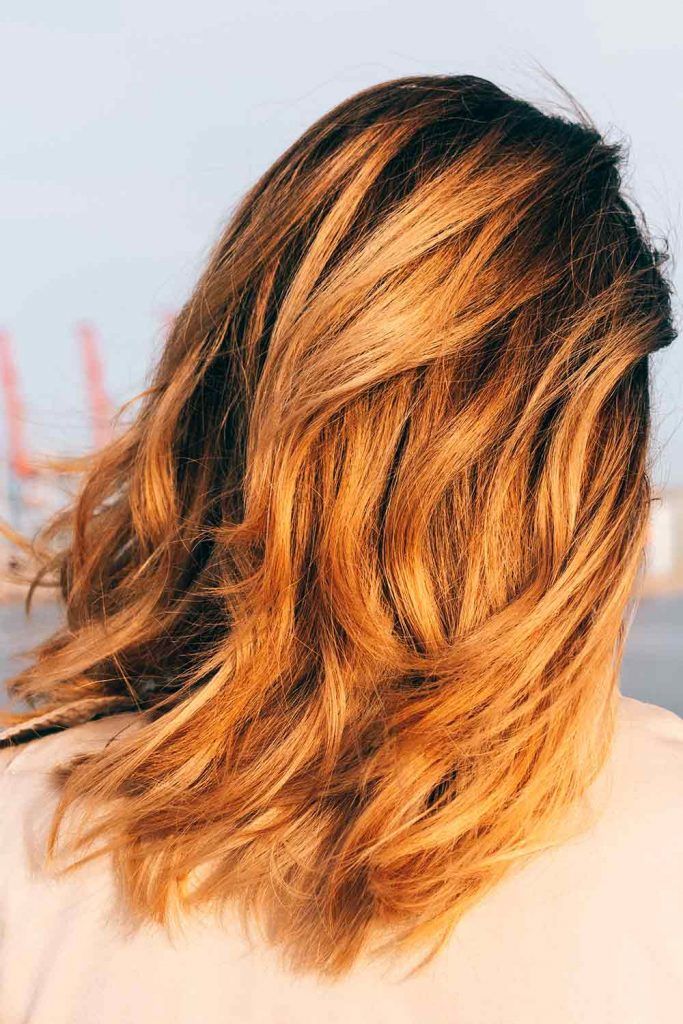 Credit photo: shutterstock
Ombre can be different, and this honey blonde ombre seems to have nailed the color transitions. When there's a thin, soft line of where your natural base ends and the added shade begins, while the colors match one another, is just a look we couldn't even dream of. How about you to make the light brown-to-honey blonde dream come true?
Pastel Honey With Dark Roots
Credit photo: instagram.com/caroline.anythingbutbasic
i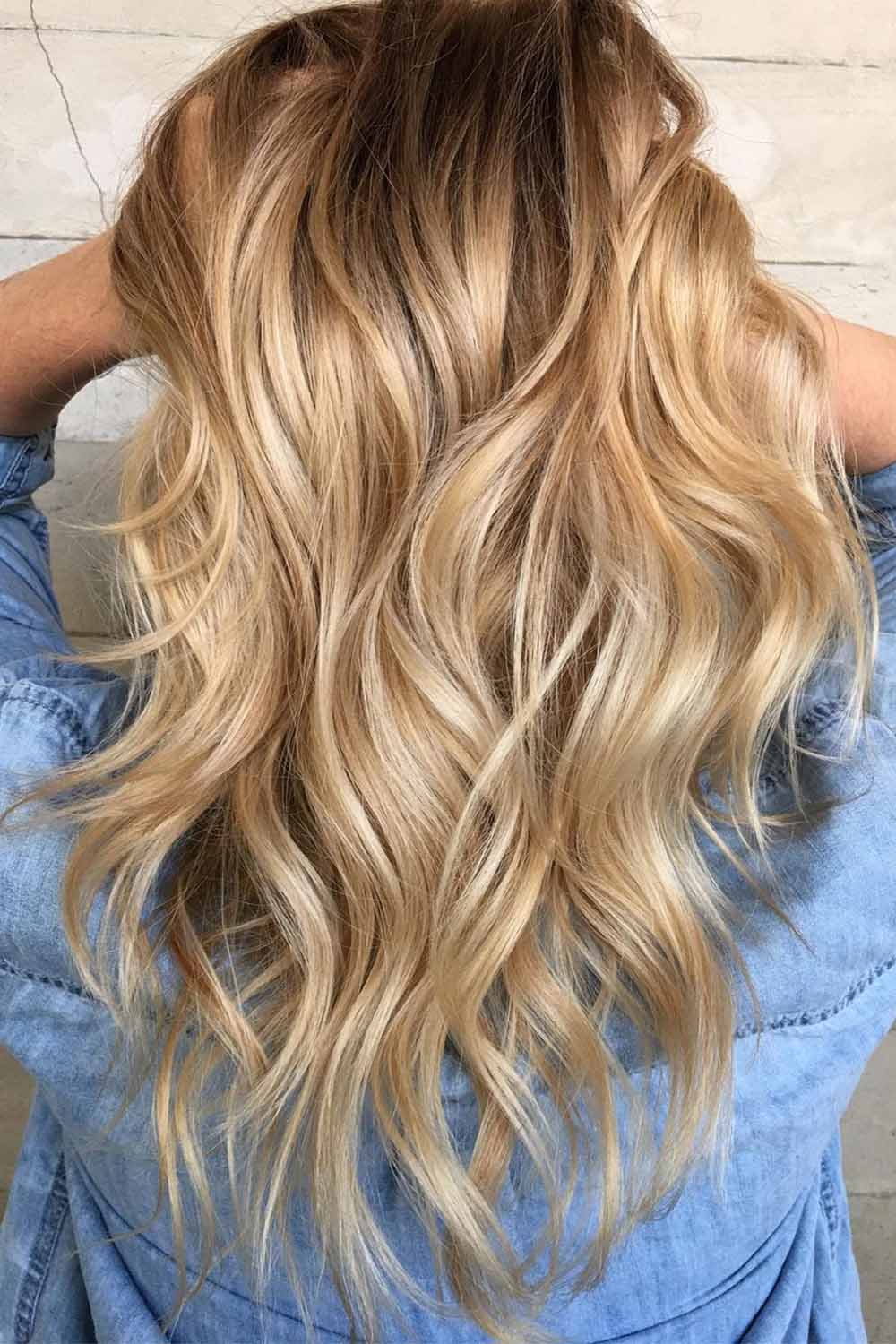 Credit photo: shutterstock
i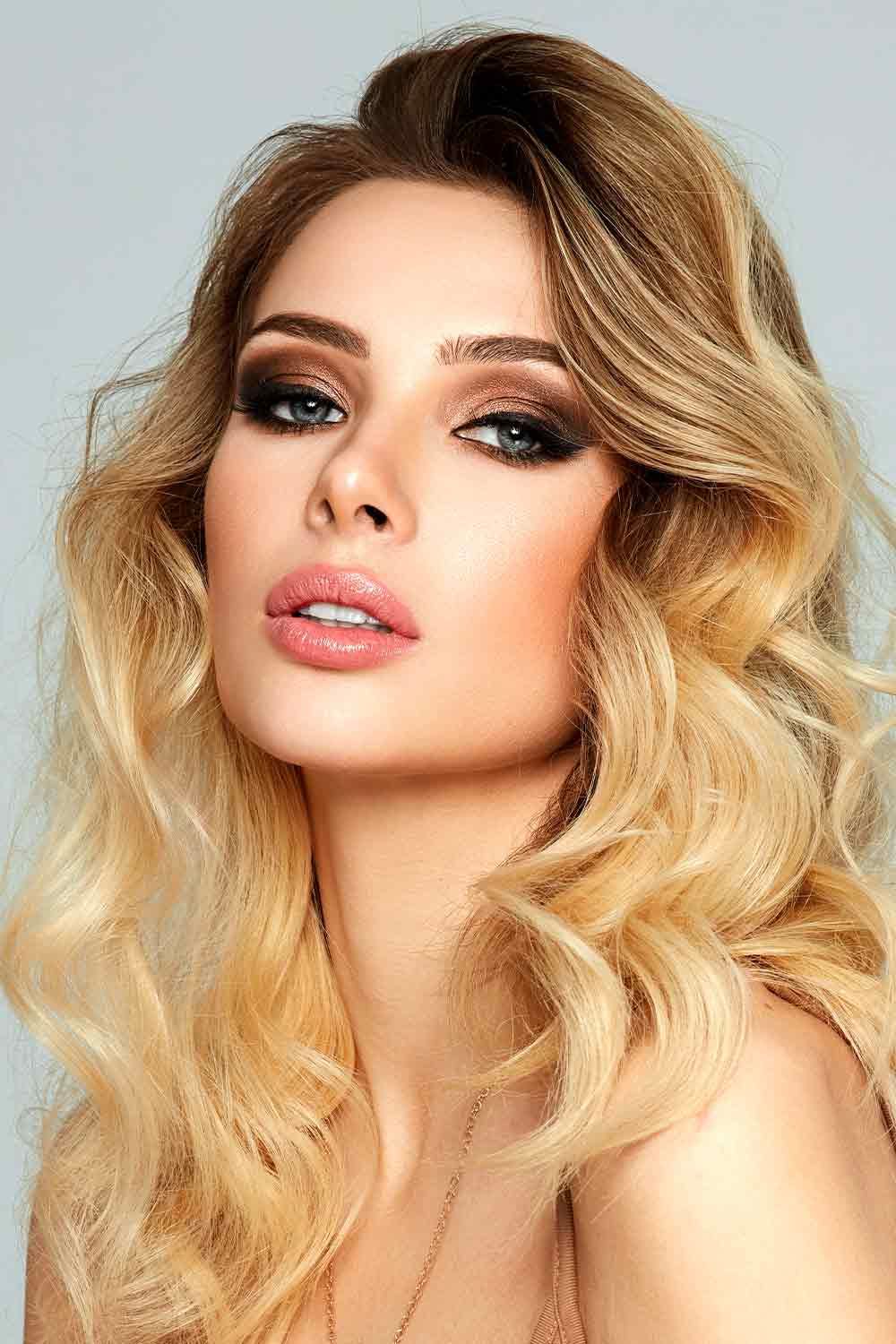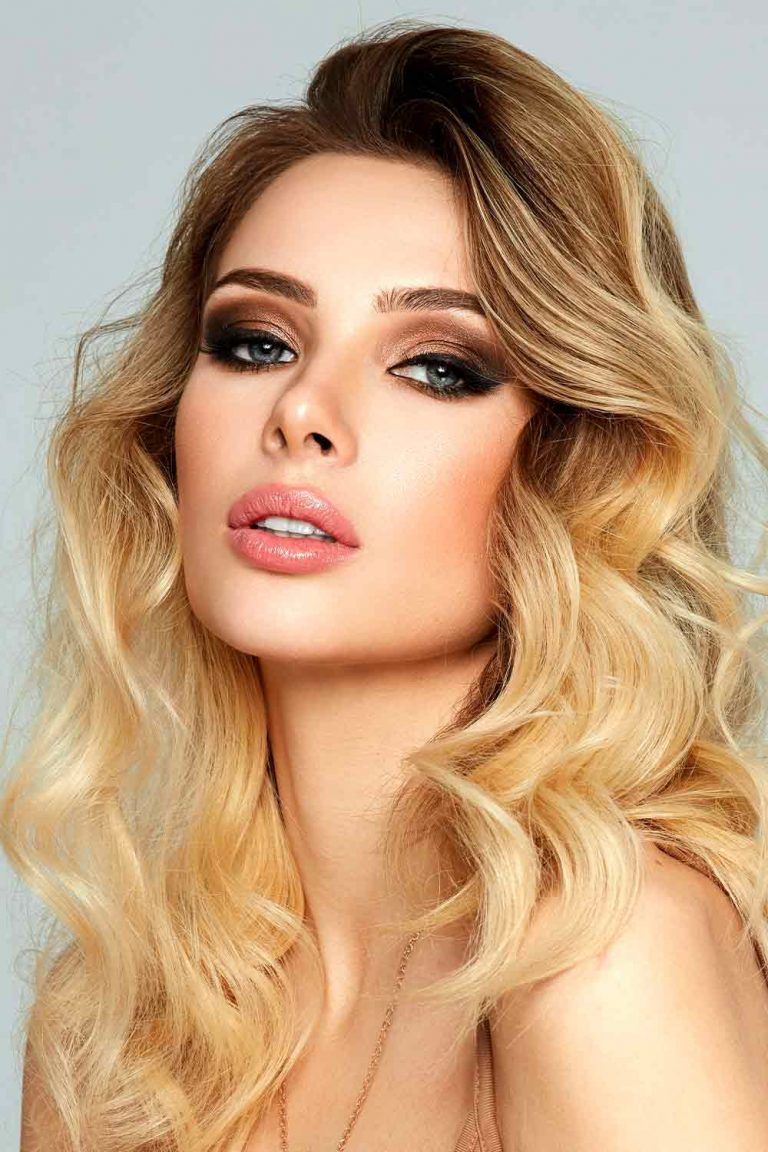 /
The pastel option of the honey hair color explains why this color is so trendy nowadays. Pale, washed-out, and pastel shades look very sophisticated and refined, especially if the dark brunette roots are left virgin. Now, here the thing that will make you try it out: such a combination will flatter any complexion!
Fresh And Warm Honey Beige Blonde Hair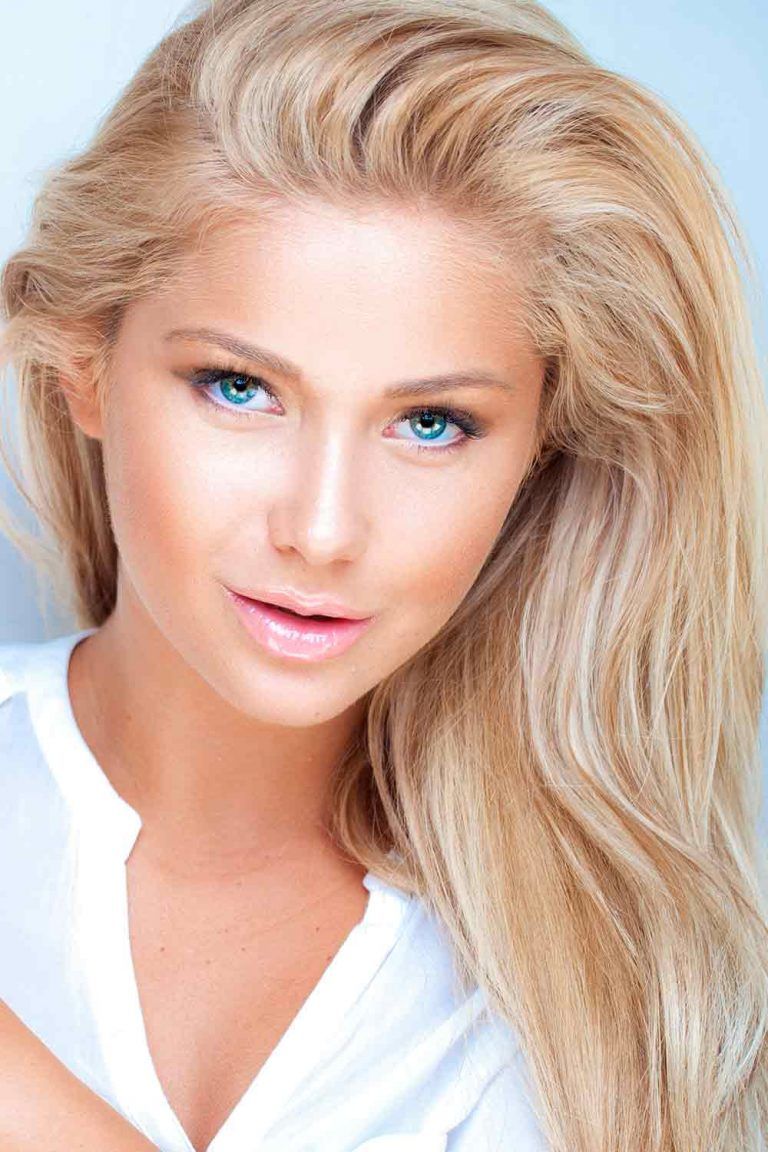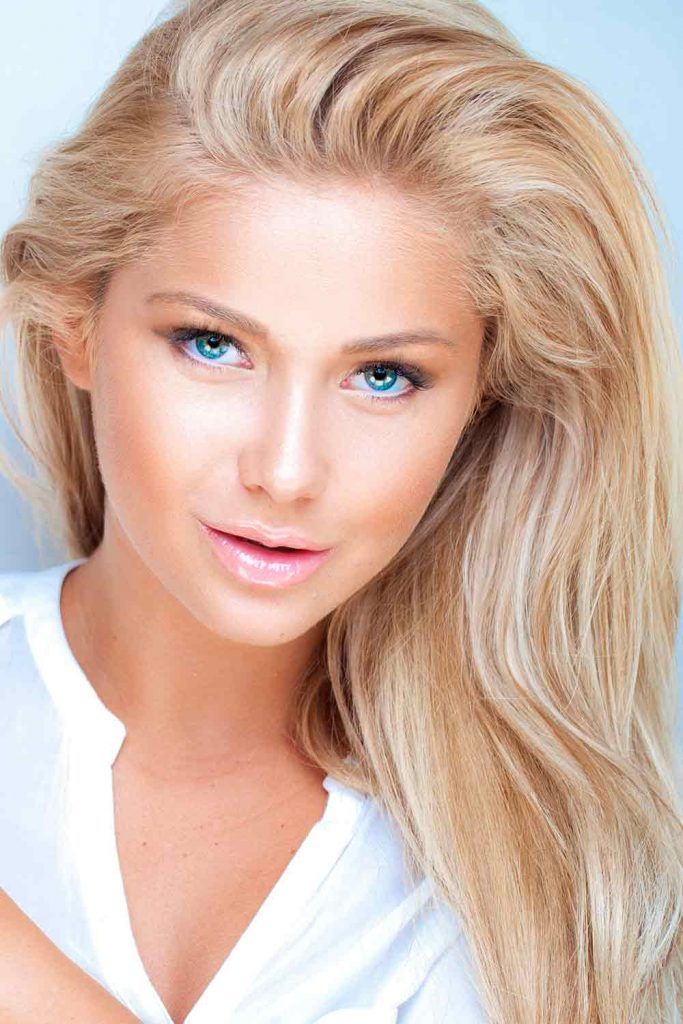 Credit photo: shutterstock
For girls with blue, hazel eyes and fair or tanned skin tones, nothing suits better than honey beige shade added over the soft, light brunette primary. This color is effortless salvation for those who want to freshen up their color in a natural way: it adds some warmth and shine.
Ashy-To-Honey Blonde Ombre
Credit photo: instagram.com/valeria_haircolor
i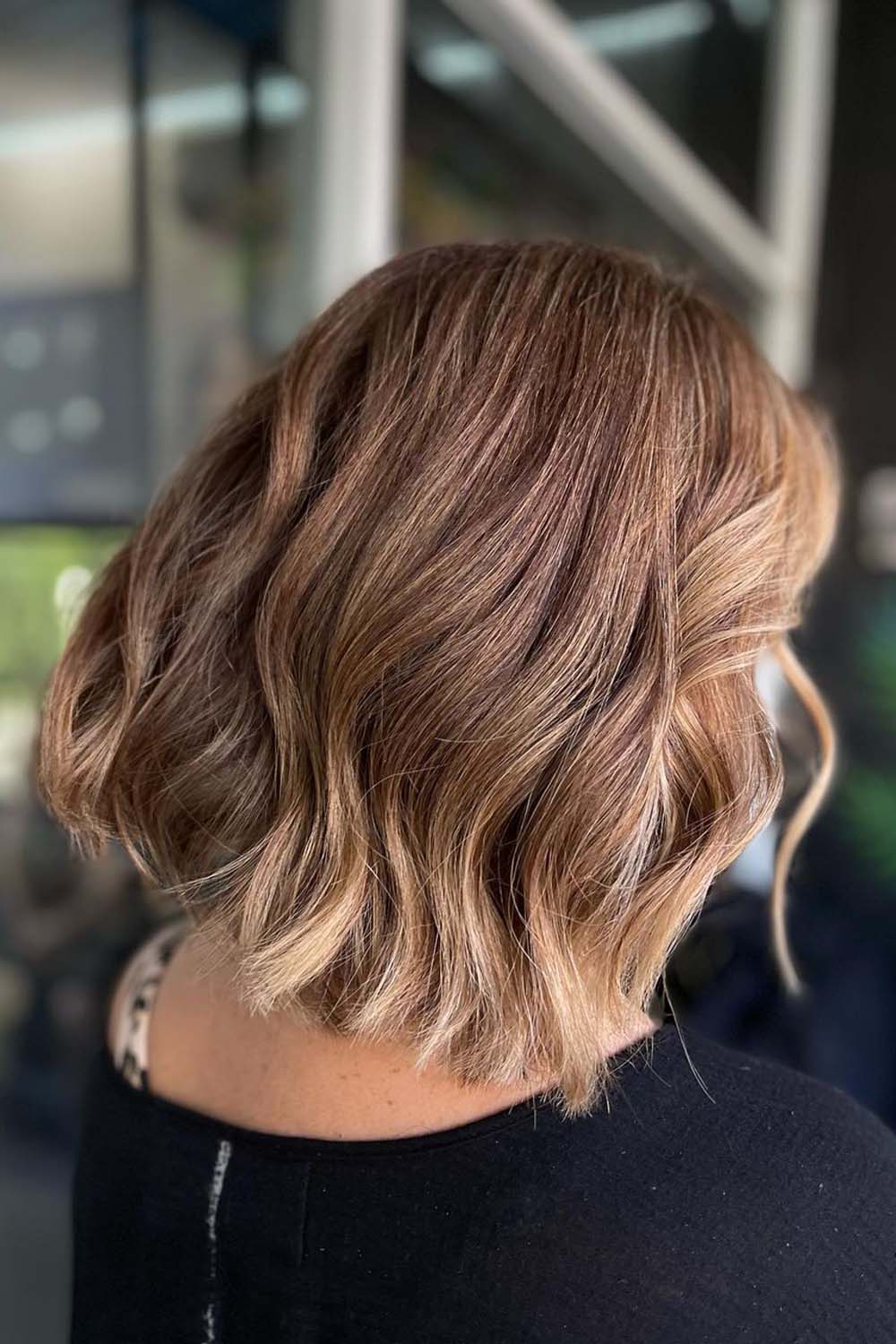 Credit photo: shutterstock
i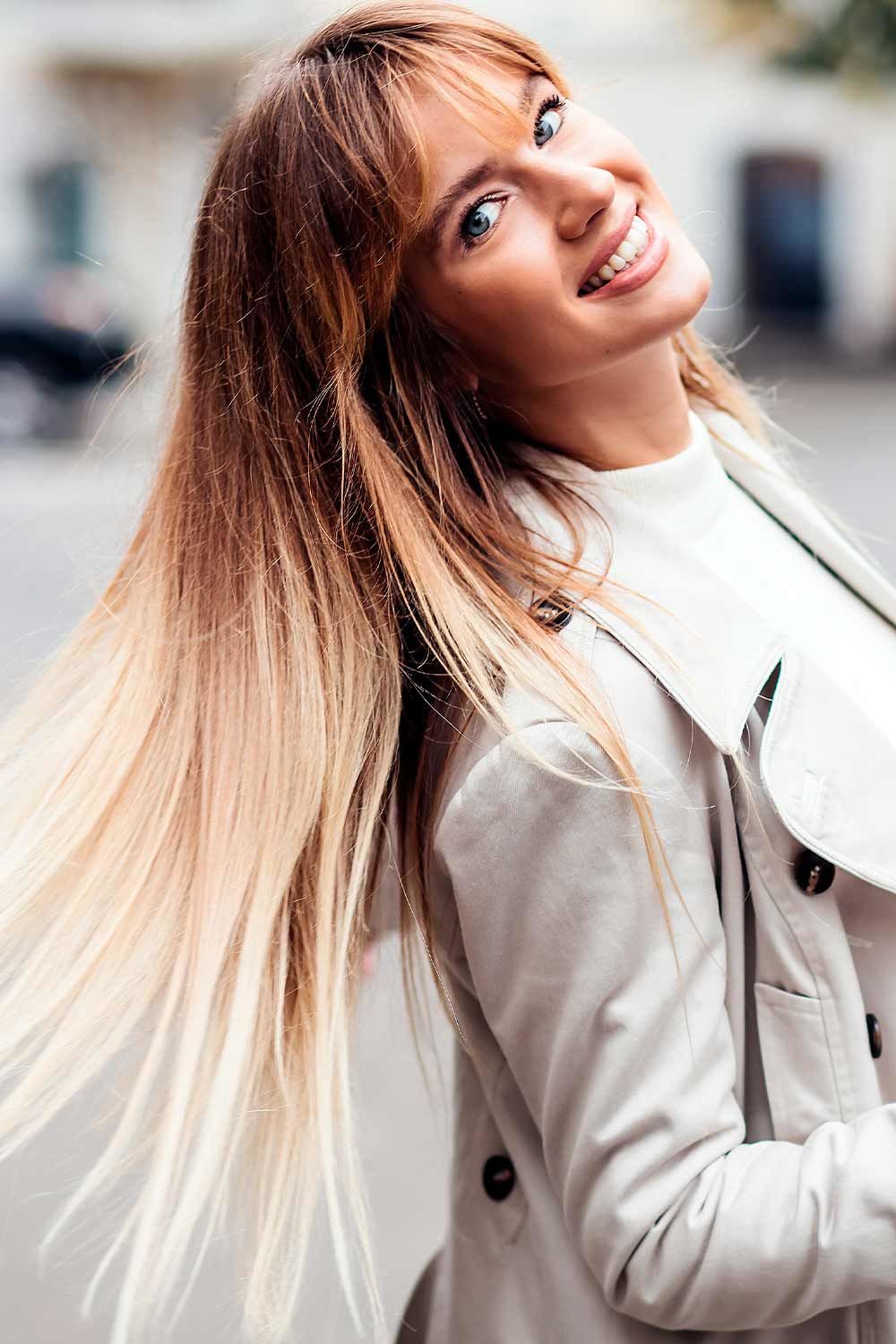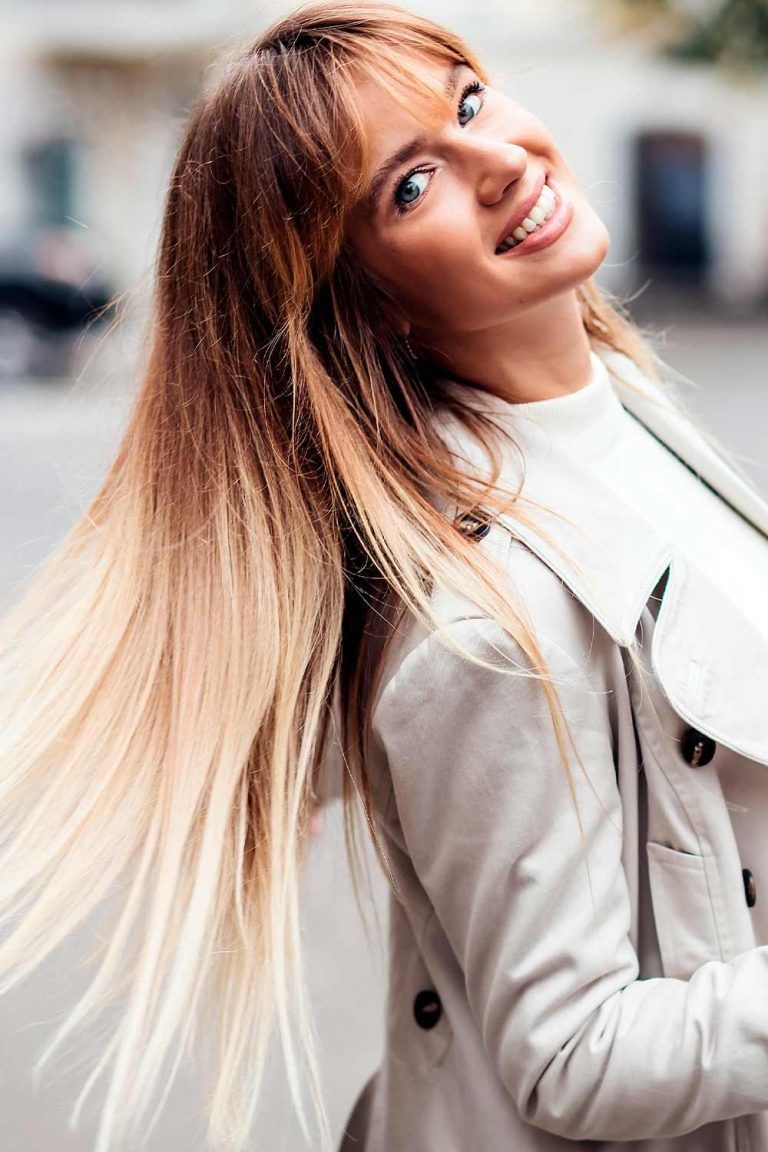 /
While most honey blond color combos are all about super soft and natural looks, this idea shows that rough contrasts can also steal the show. Though it's hard to imagine dirty ashy blonde with the honey shade, the classic ombre above proves that they were made to blend together.
Honey Base With Warmish Vibes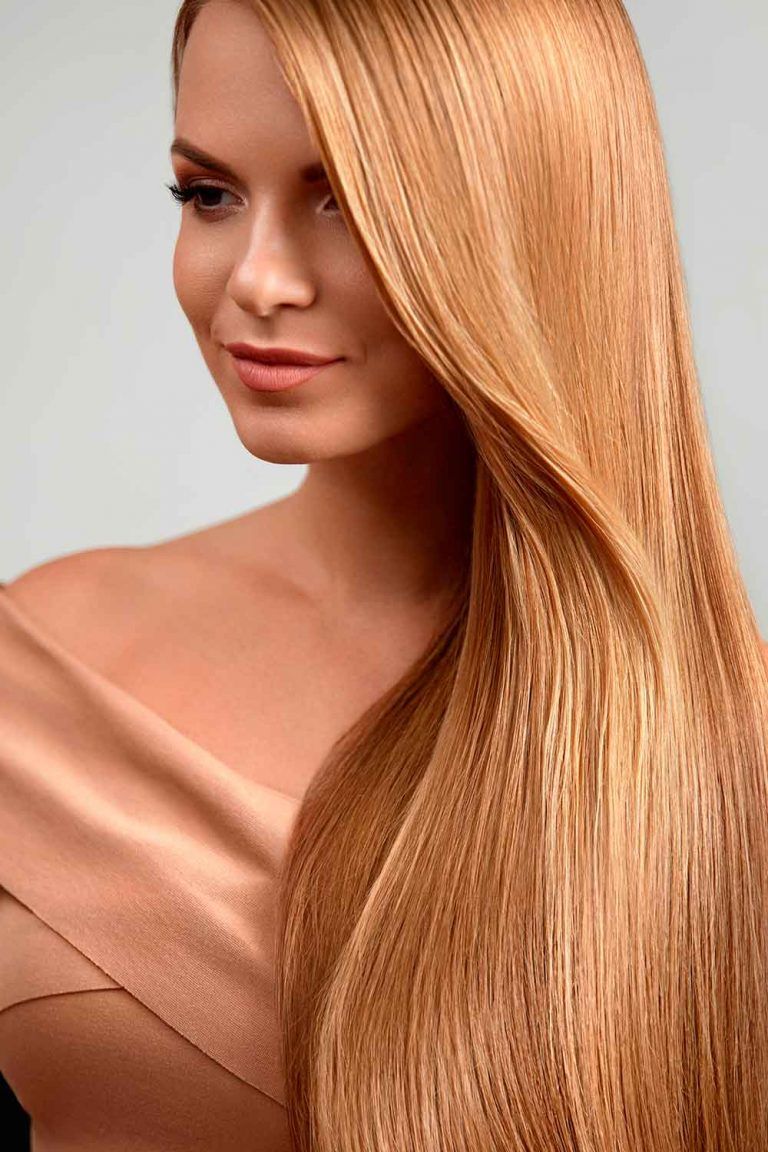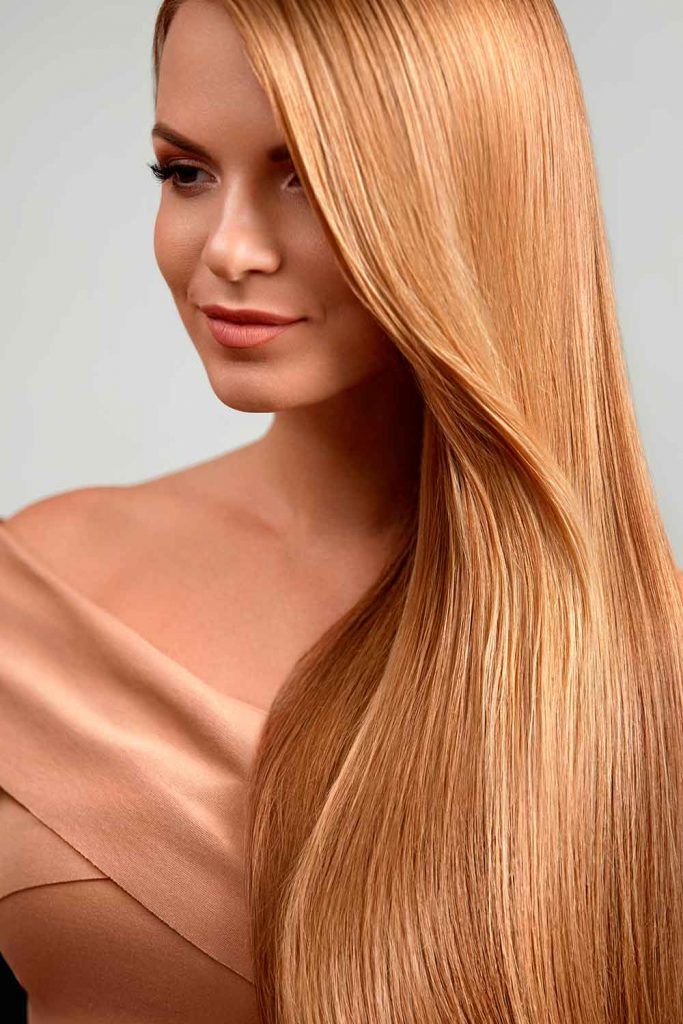 Credit photo: shutterstock
There's something in between the accentuating highlights, deep lowlights and framing babylights. Let's just call it "warmlights". If you like the idea of honey blonde coloring, but you want it to make a bit warmer, you can ask your colorist to color some edges in saturated orange just to enliven the overall silhouette. Also, dark roots will nicely complement the look!
Shadow Roots Idea For Honey Blonde
Credit photo: instagram.com/valeria_haircolor
i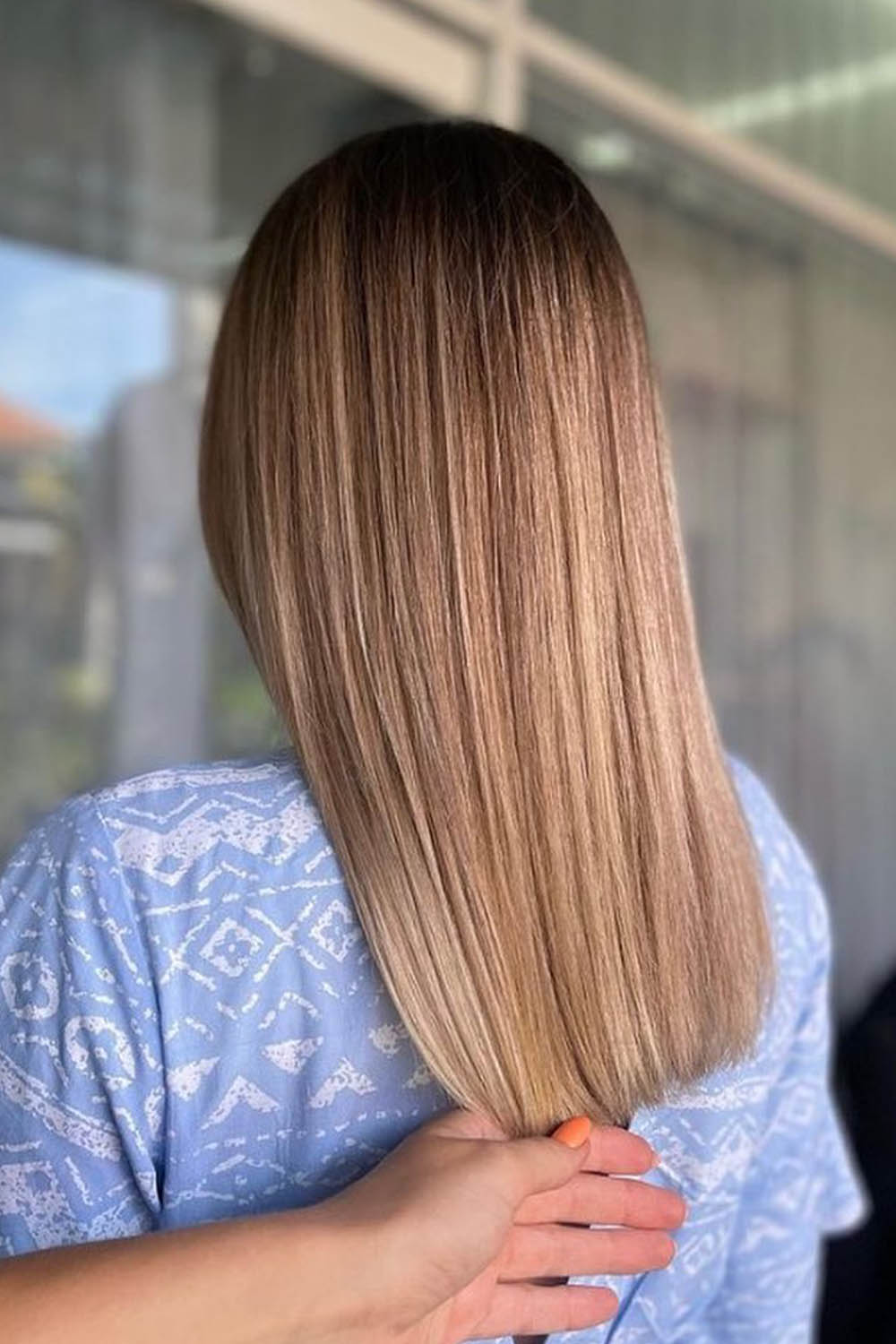 Credit photo: shutterstock
i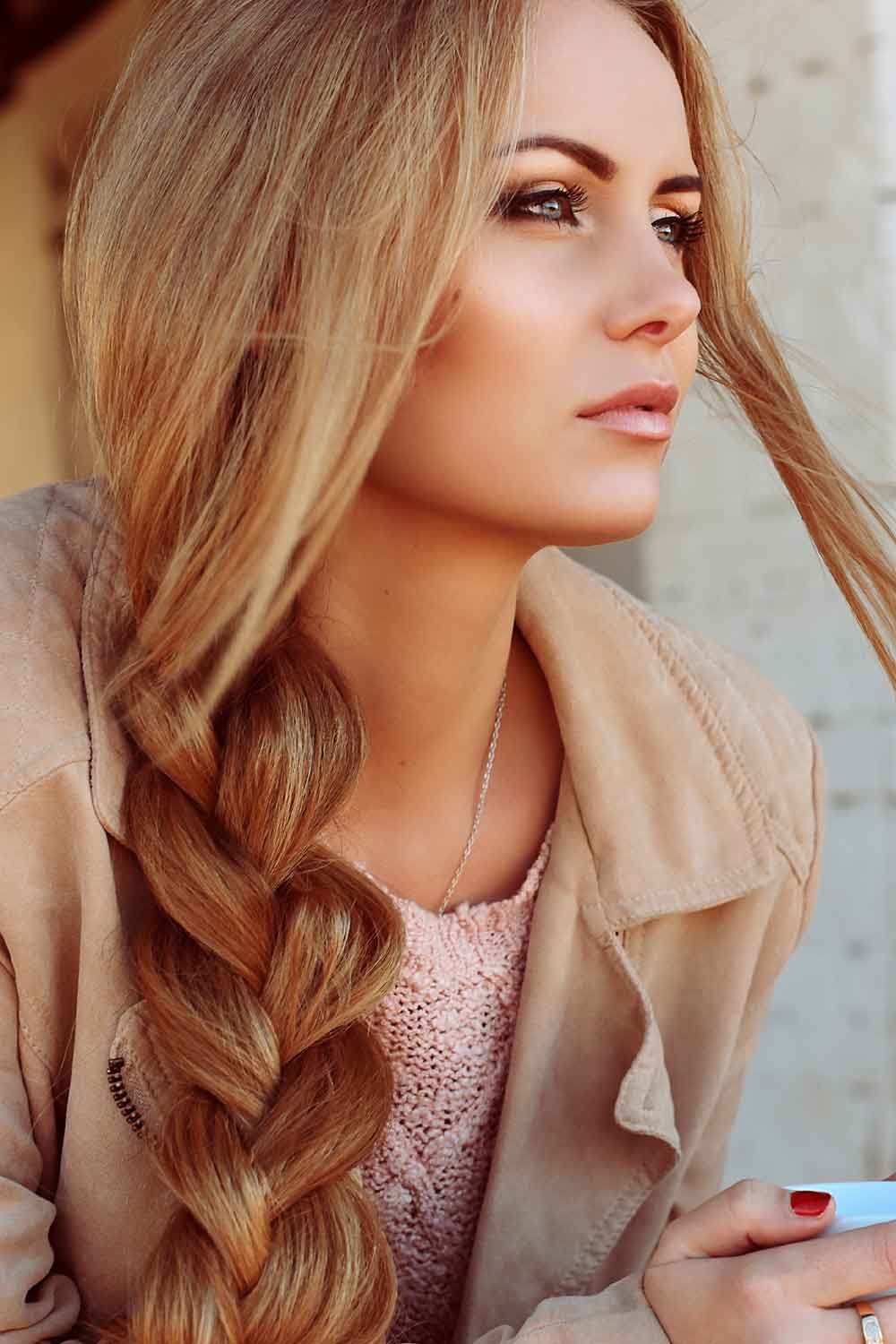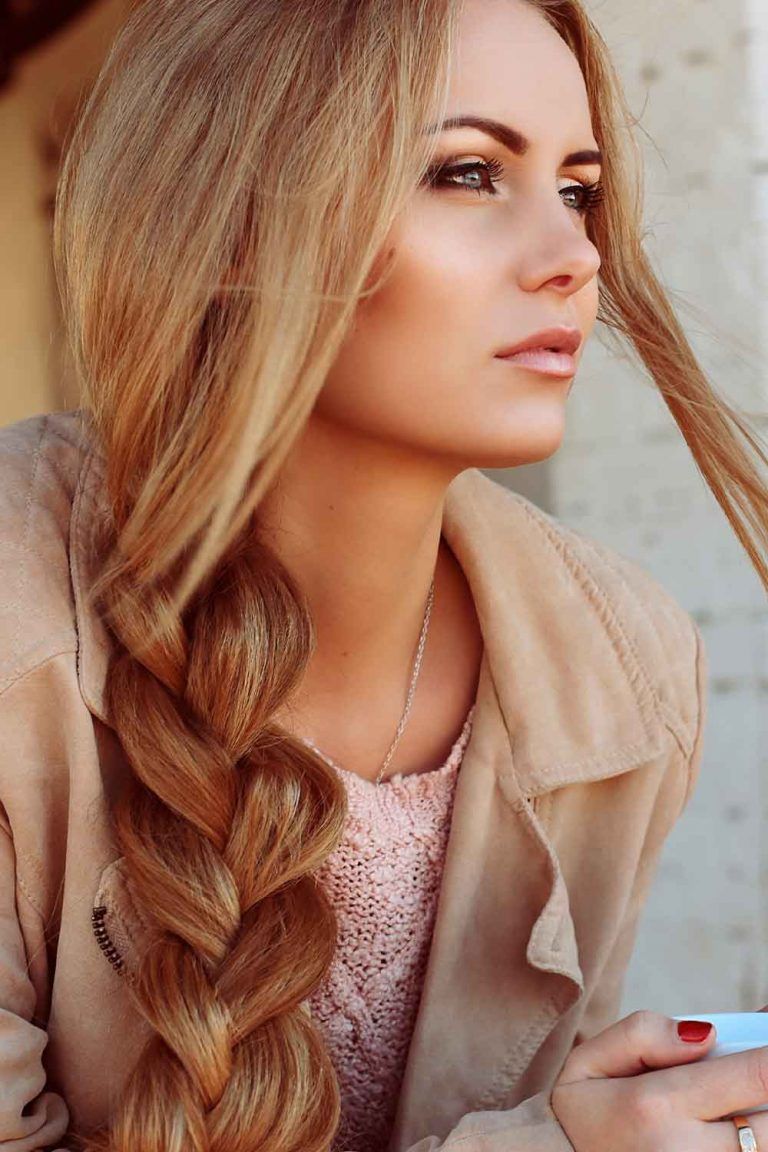 /
Shadow roots coloring, where the growing-out roots are a part of the whole look is something that has made a great splash. When working with such a technique, your colorist applies a honey blonde hair dye through your hair, while blending the color seamlessly with your roots. It's a nice way to wear a new color and stay loyal to your natural.
Honey Blonde Eclipting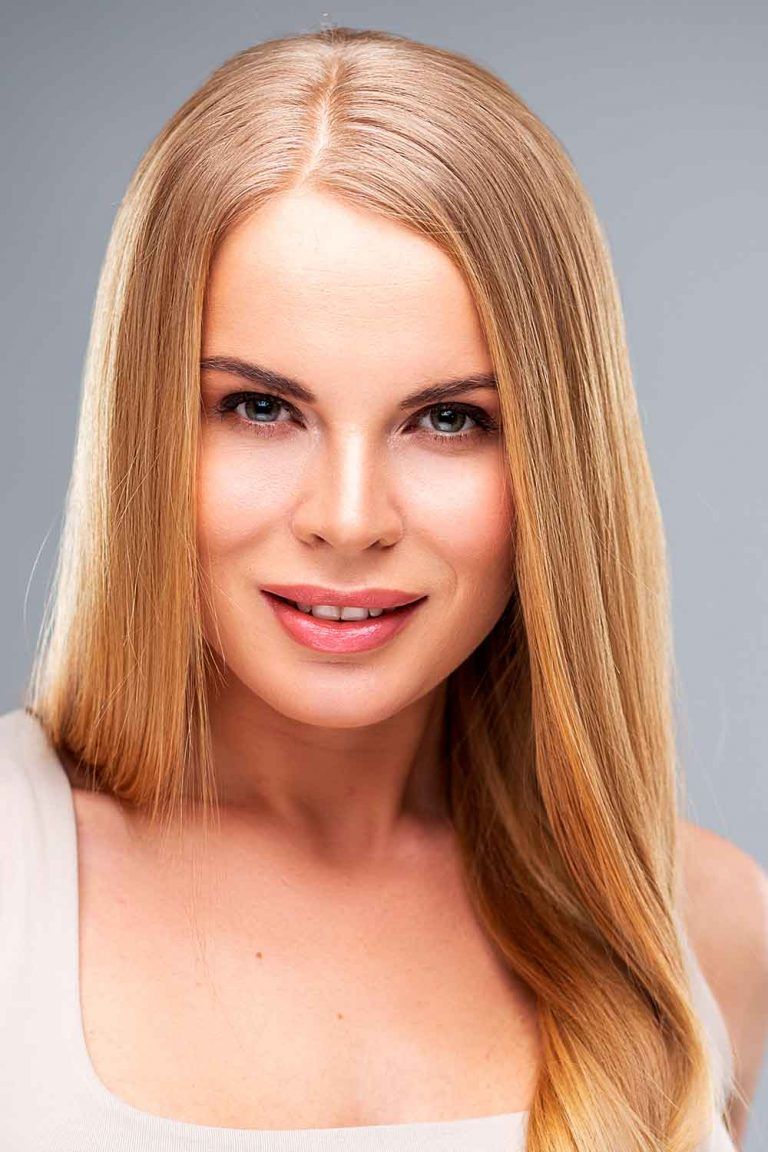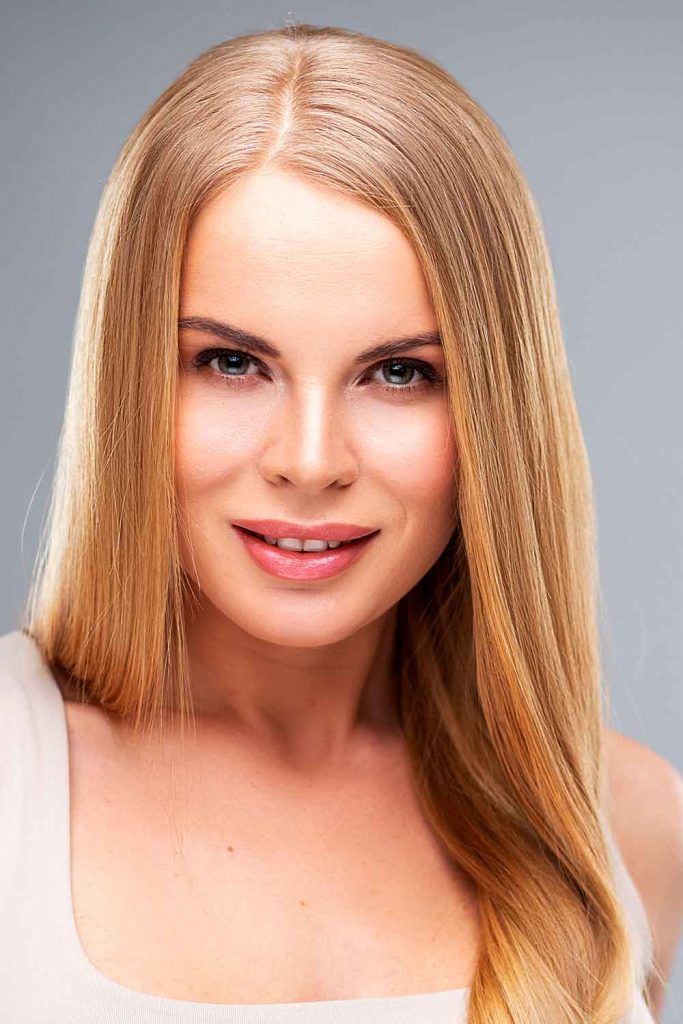 Credit photo: shutterstock
It's so hard to keep up with the trends; they grow so fast in the beauty industry! And eclipting is something totally new, right out of the color oven. This coloring involves dyeing your hair strand by strand, focusing on the front to frame up your face. A tip: honey looks awesome on dark wavy hair.
Blonde Balayage For Natural Look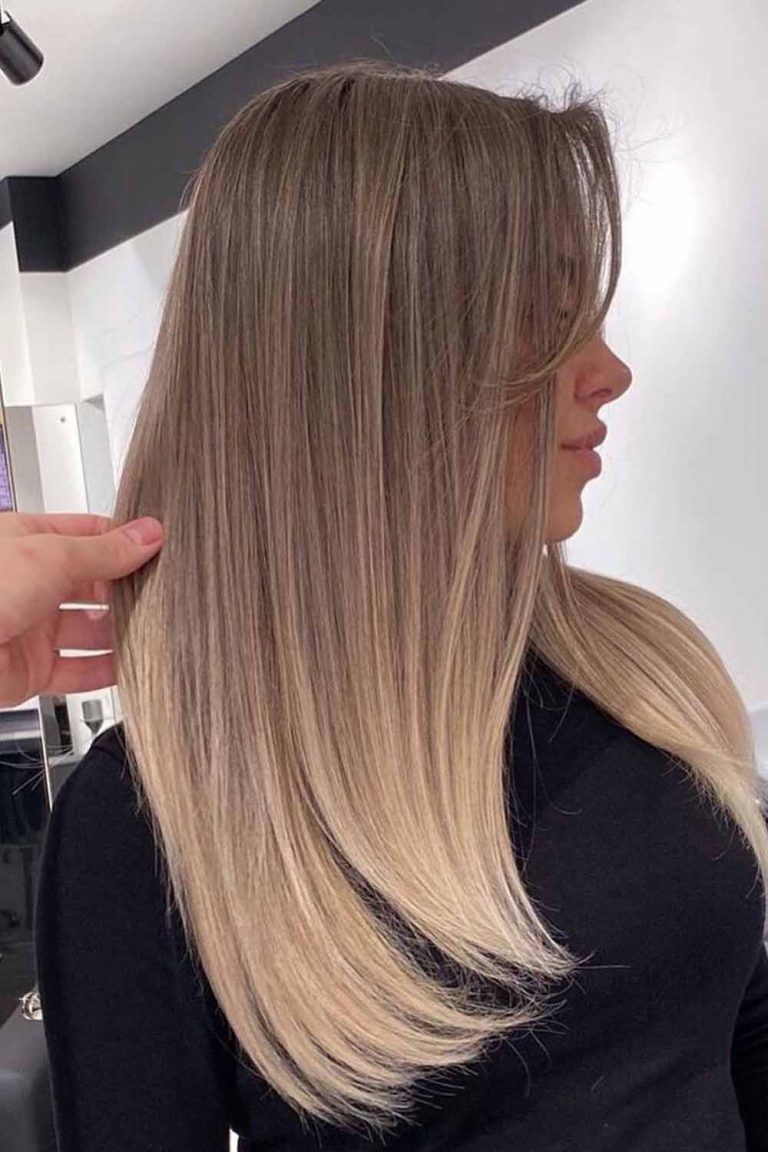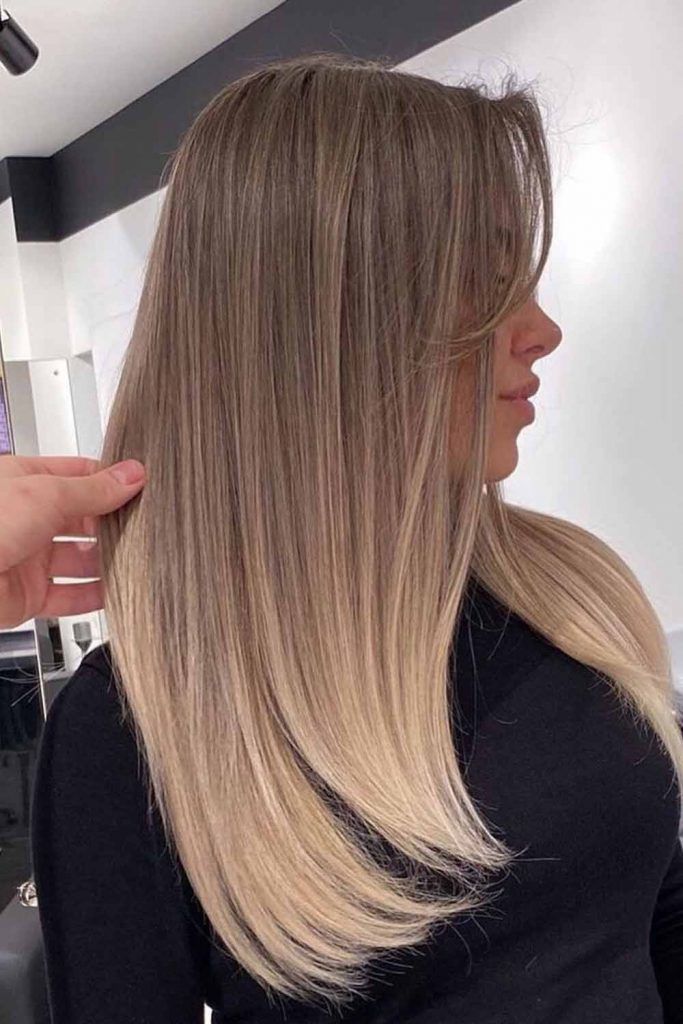 Source: instagram.com/balayageombre
To create a truly seamless, natural look, don't look any further than honey blonde balayage. The point is to find the shade of honey that is one tone lighter than your base: it will give the needed naturalness.
Soft Honey Blonde Highlights For Natural Blondes
Credit photo: instagram.com/stylemargaret
i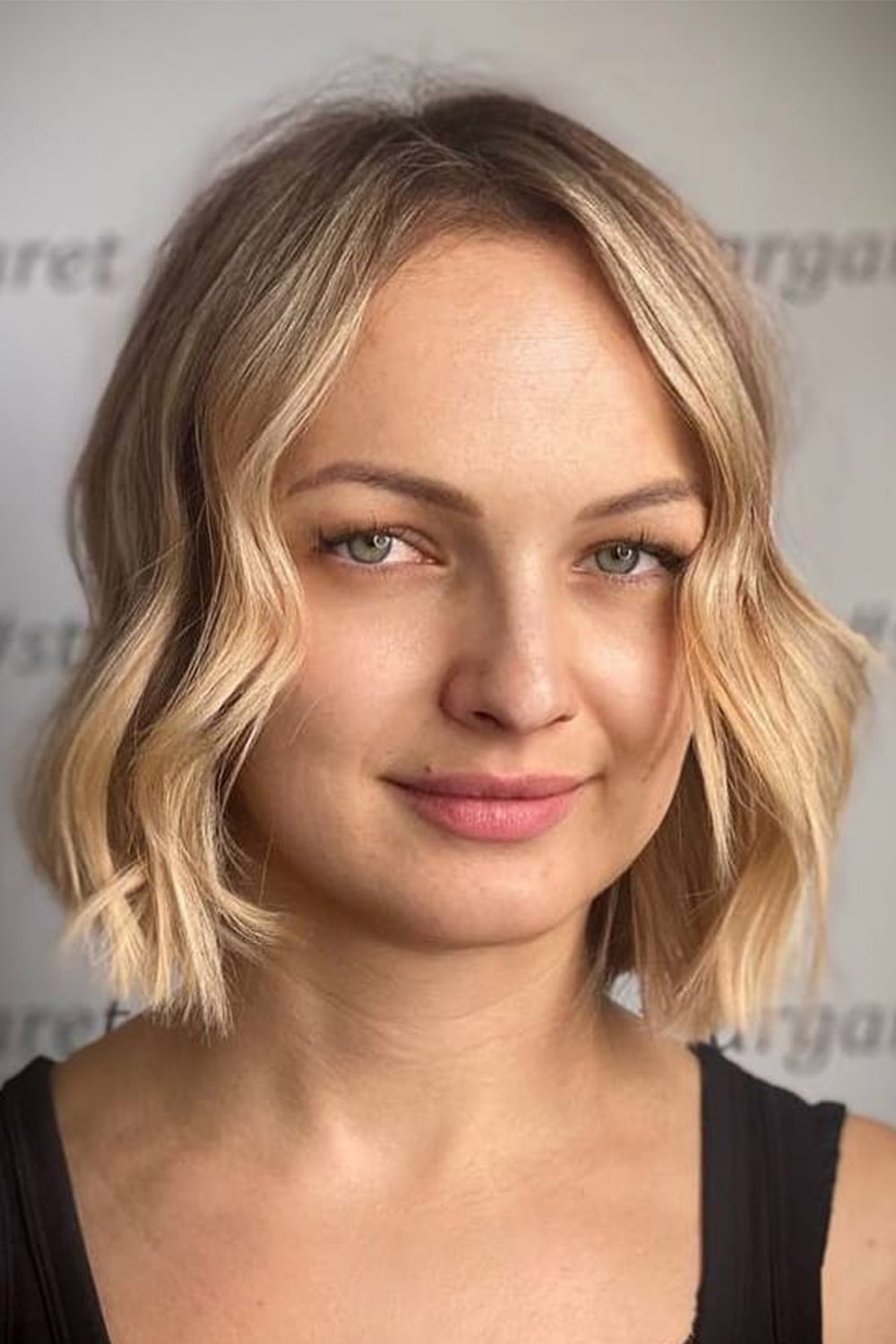 Credit photo: instagram.com/suetyrrellstylist
i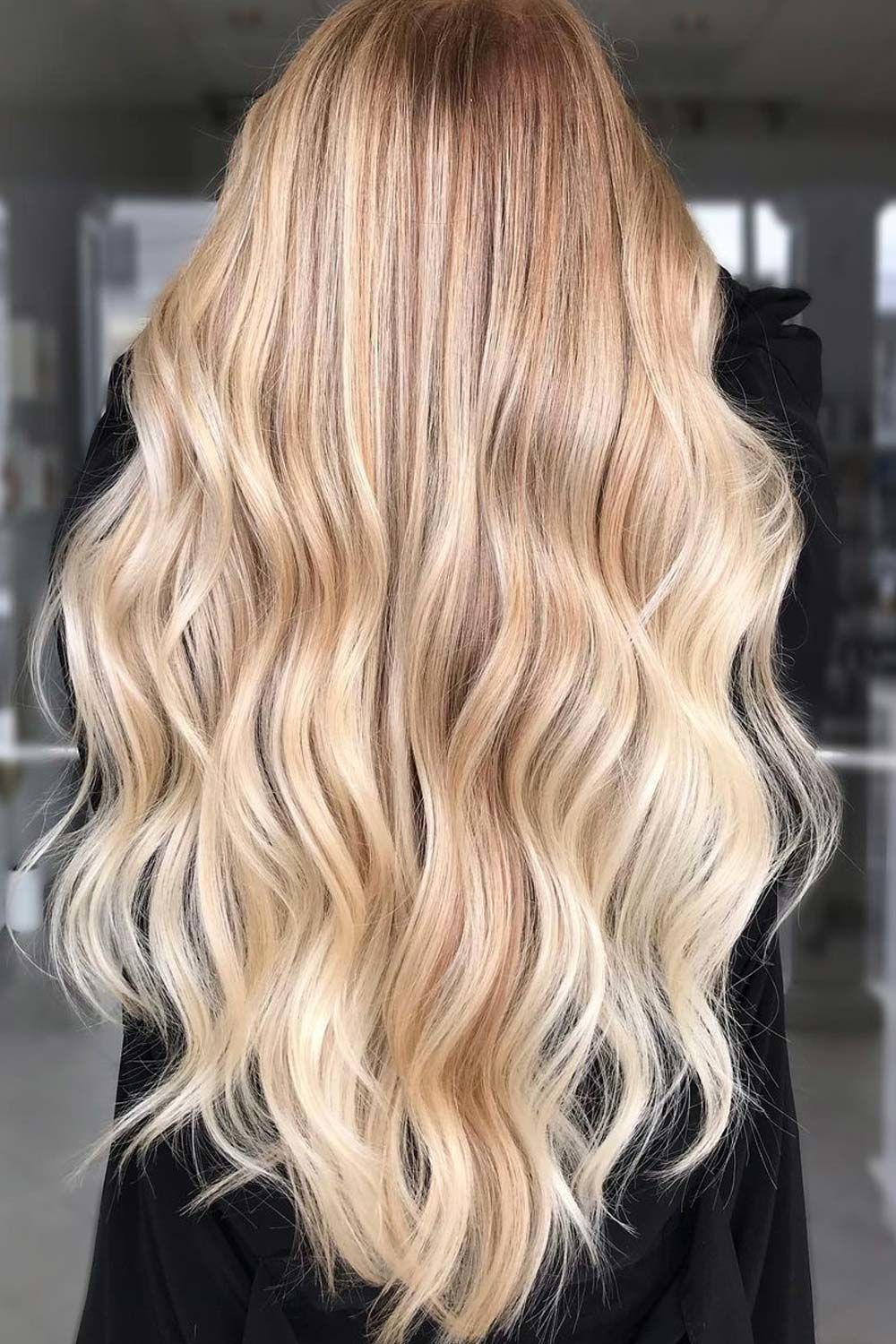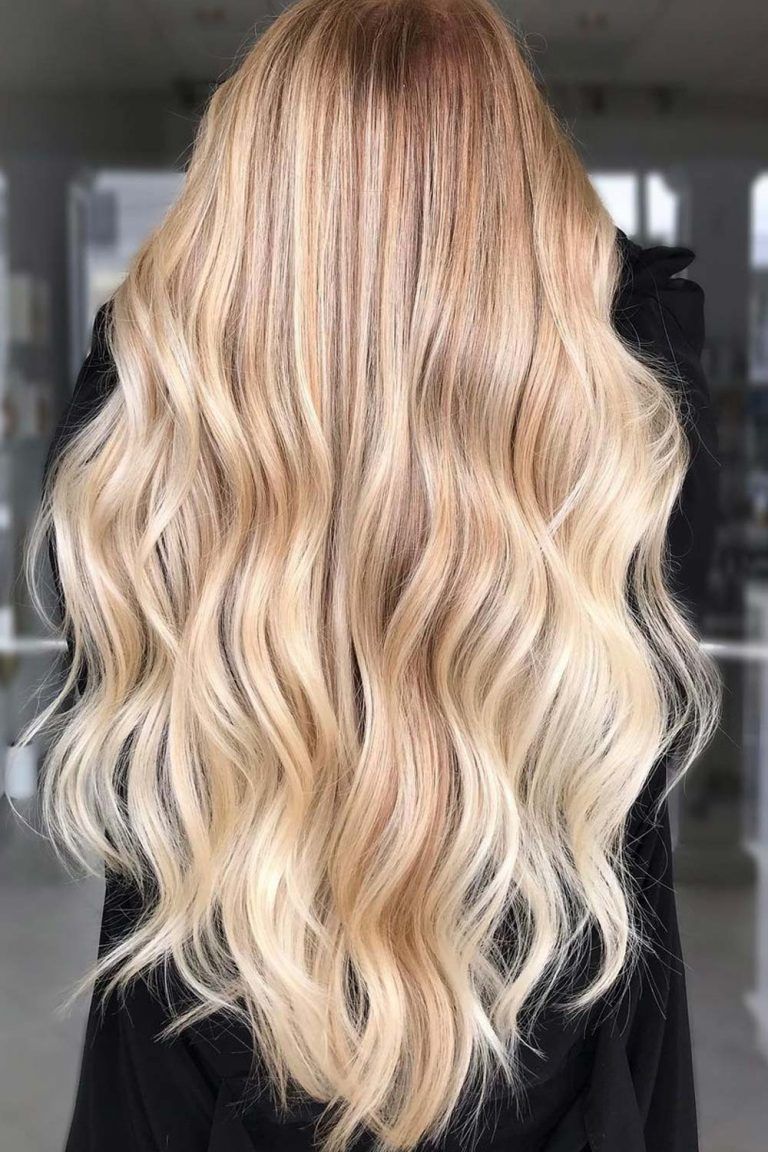 /
Honey blonde hair can be achieved in different ways, but the most lively and organic looks for blondies can be created through highlighting. A couple of golden honey accents can take your blonde base to the next level: isn't that a win-win?
Sun Kissed Honey Blonde Highlights
Credit photo: instagram.com/caroline.anythingbutbasic
i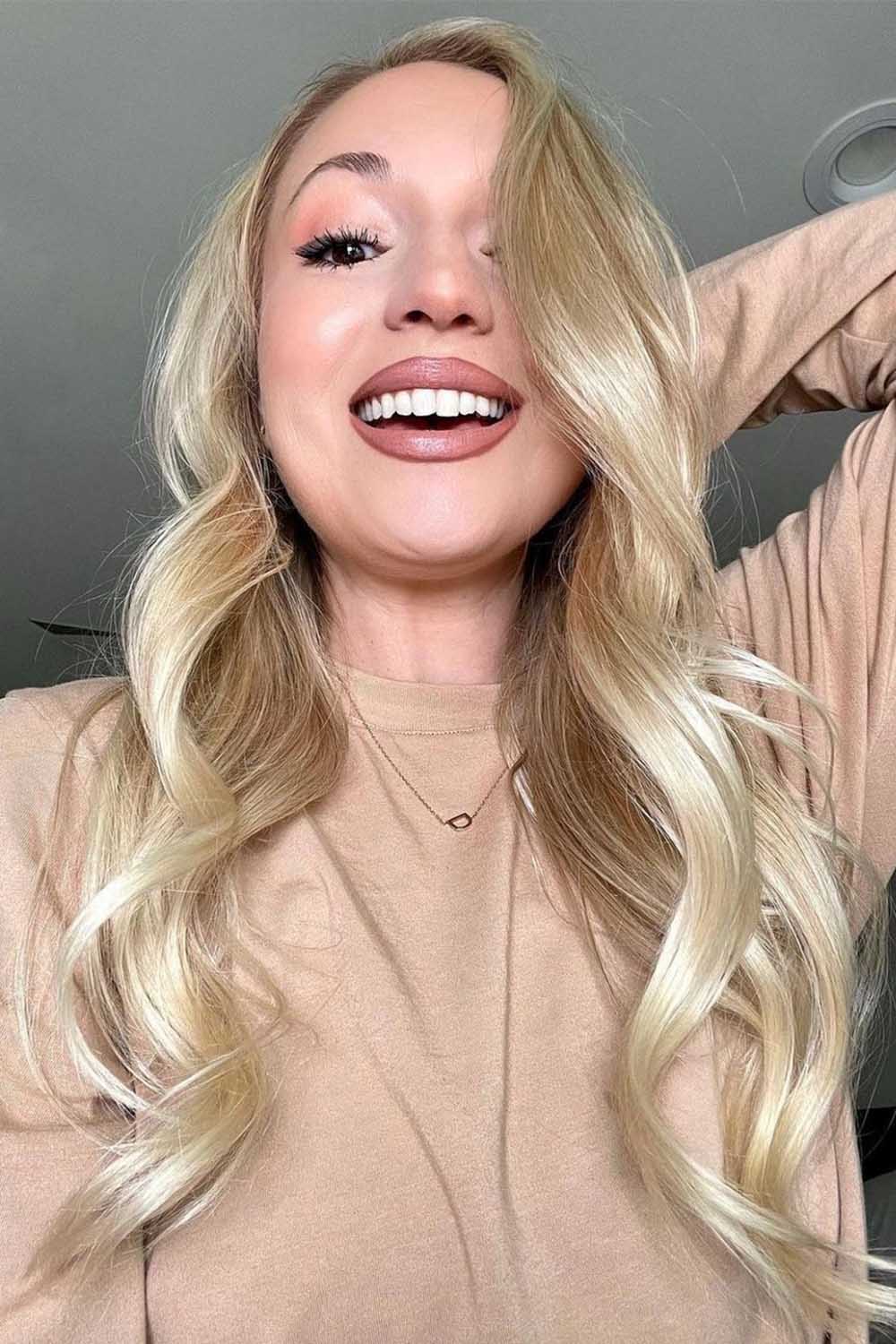 Credit photo: shutterstock
i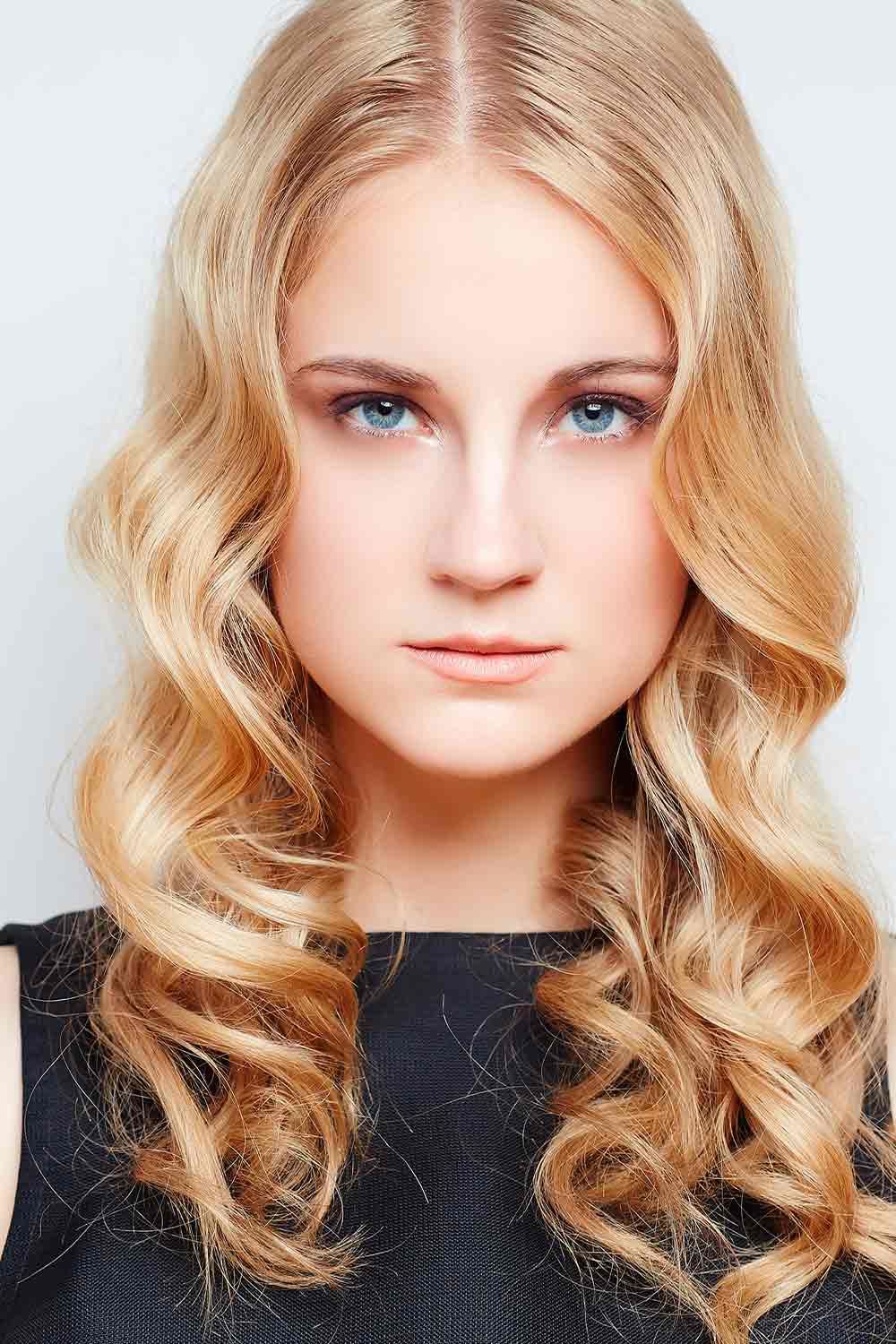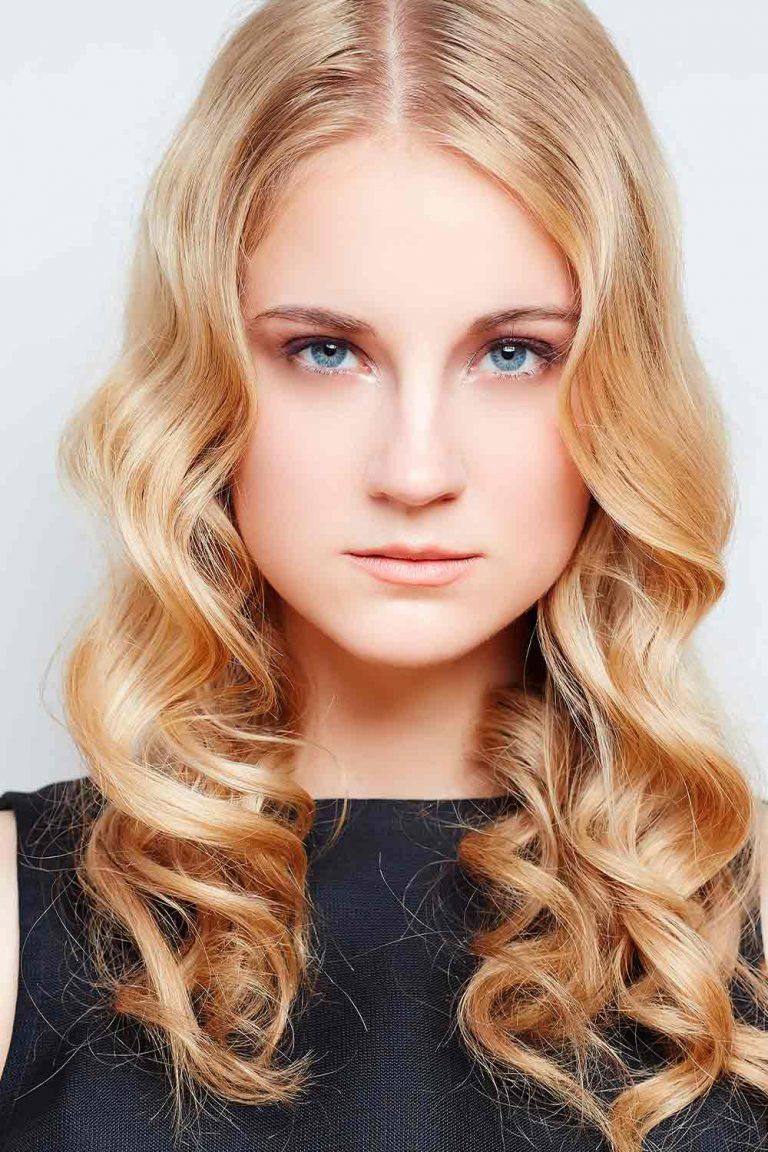 /
These dark and lovely honey blonde highlights will help you to find the happy medium between brunette and blonde shades. Just look what an emphasizing, framing touch the golden color can give to your dark base!
Gentle Honey Blonde Partial Highlights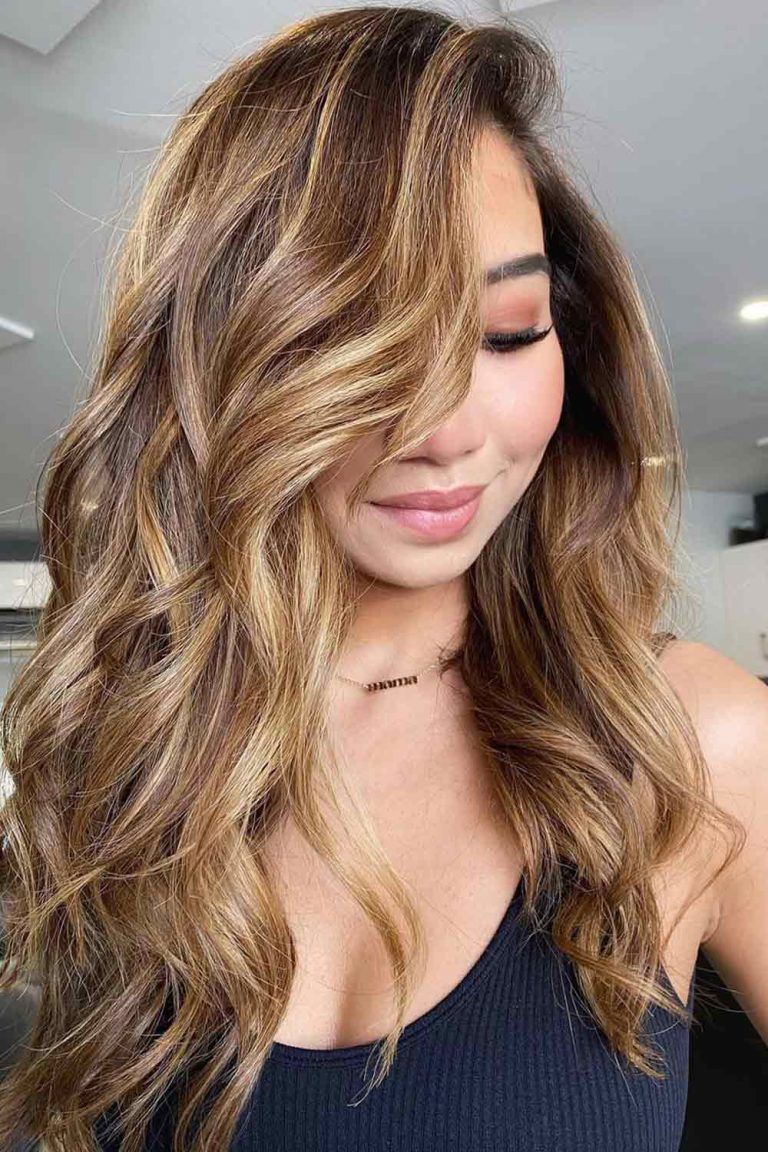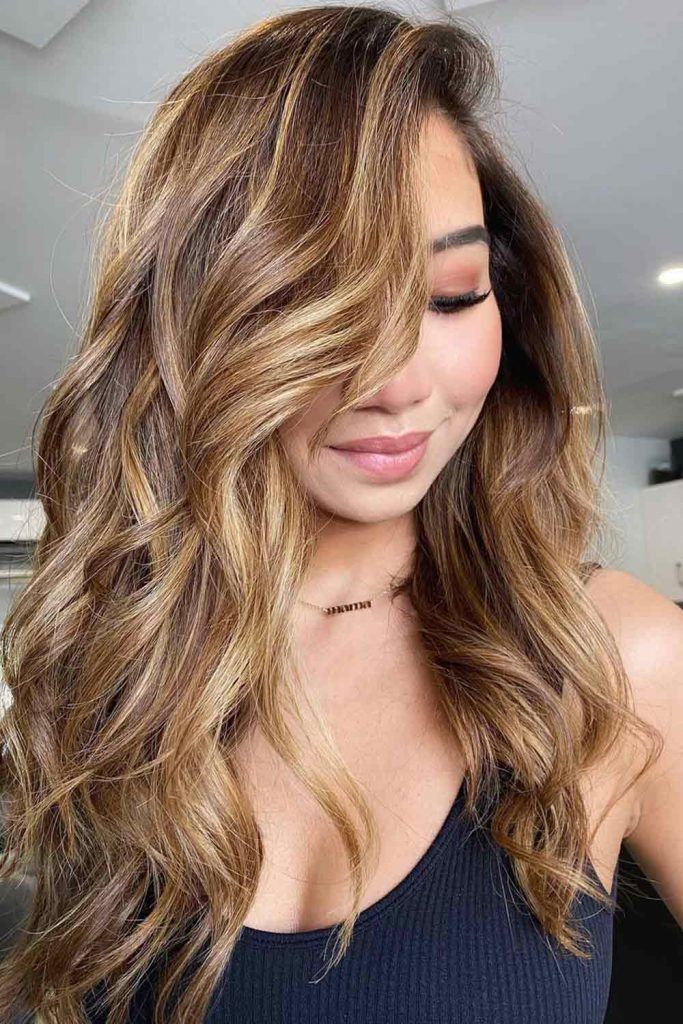 Credit photo: instagram.com/hairbyjaxx
Keep in mind that honey blonde highlights on black hair will look too drastic, yet there's a stunning idea for dark brunettes to lighten up their deep chevelures. Subtle partial highlights that reach just a couple of front pieces of hair is something that can create the genuine transition from dark to light.
Subtle Honey Blonde Sombre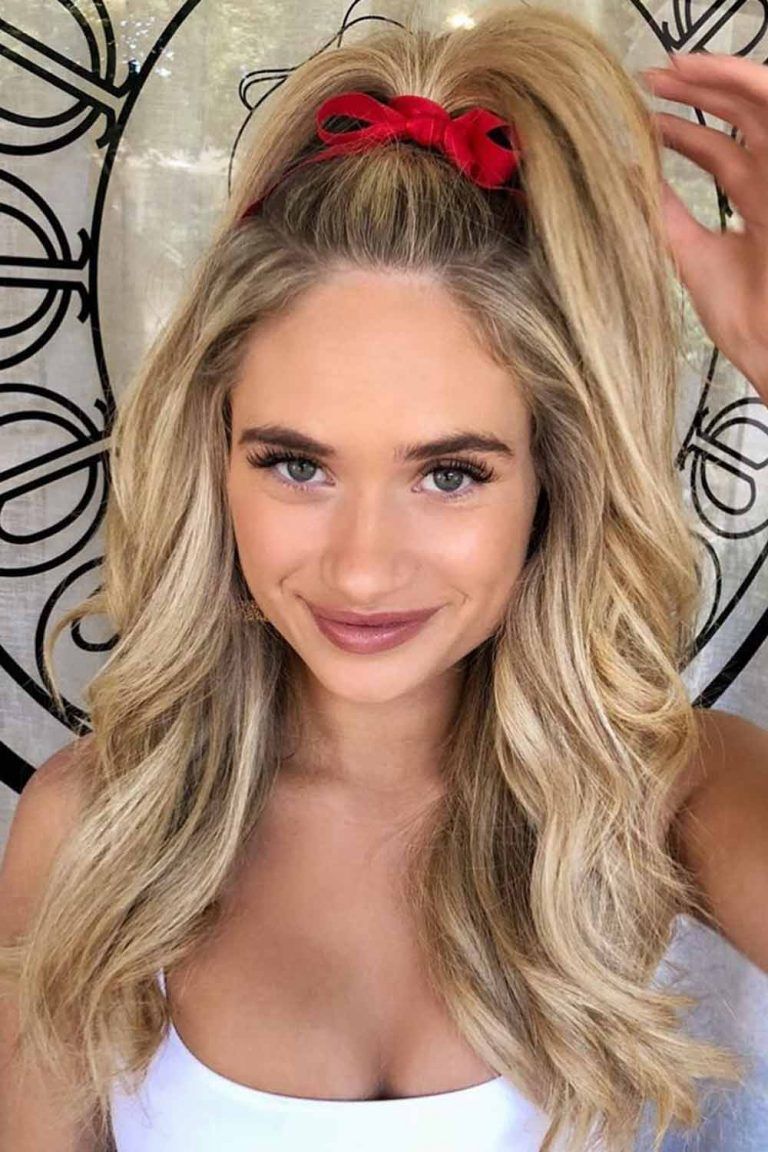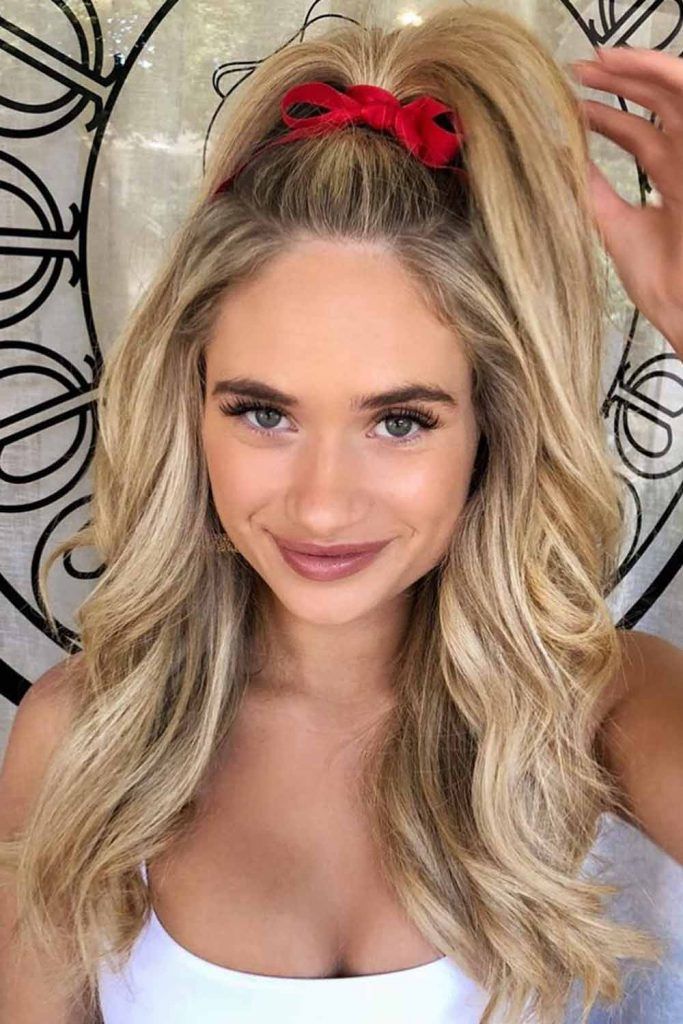 Credit photo: instagram.com/hairbyjaxx
Want to embrace the variety of blonde and brown colors and keep them delicate at once? The sombre coloring, which is a softer version of ombre, will help you to melt the colors smoothly, creating a well-balanced look.
Honey Blonde Brownie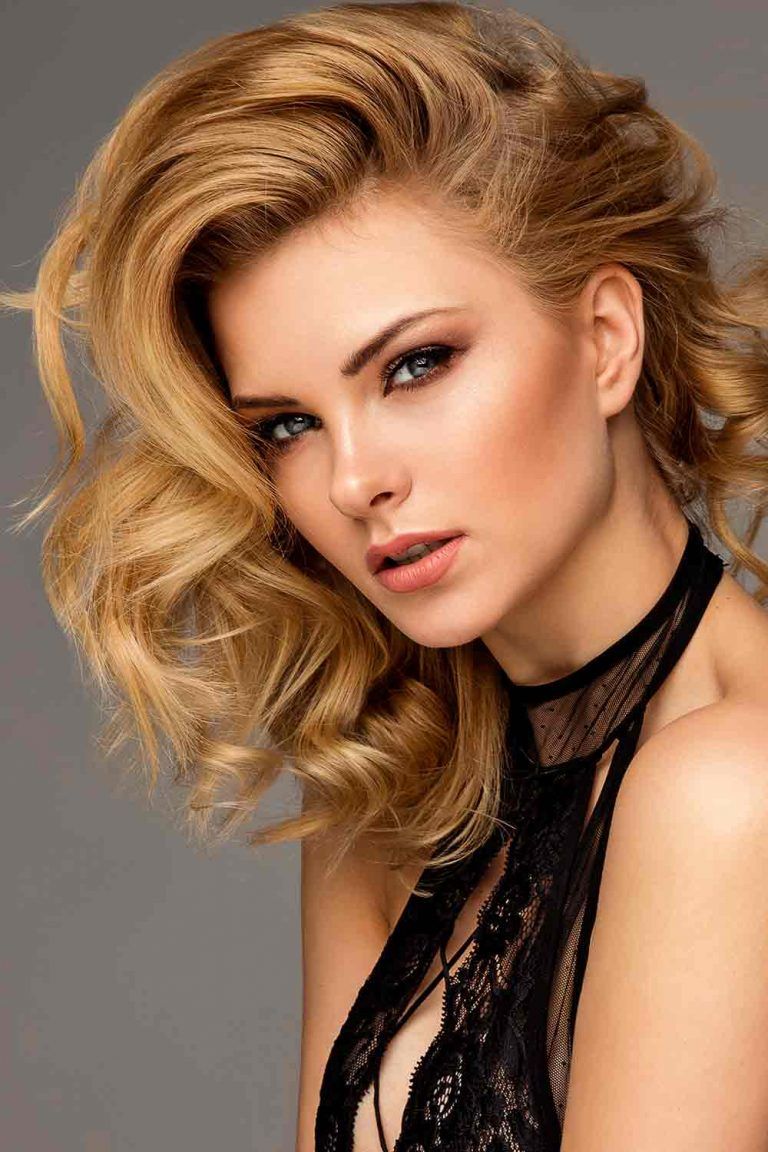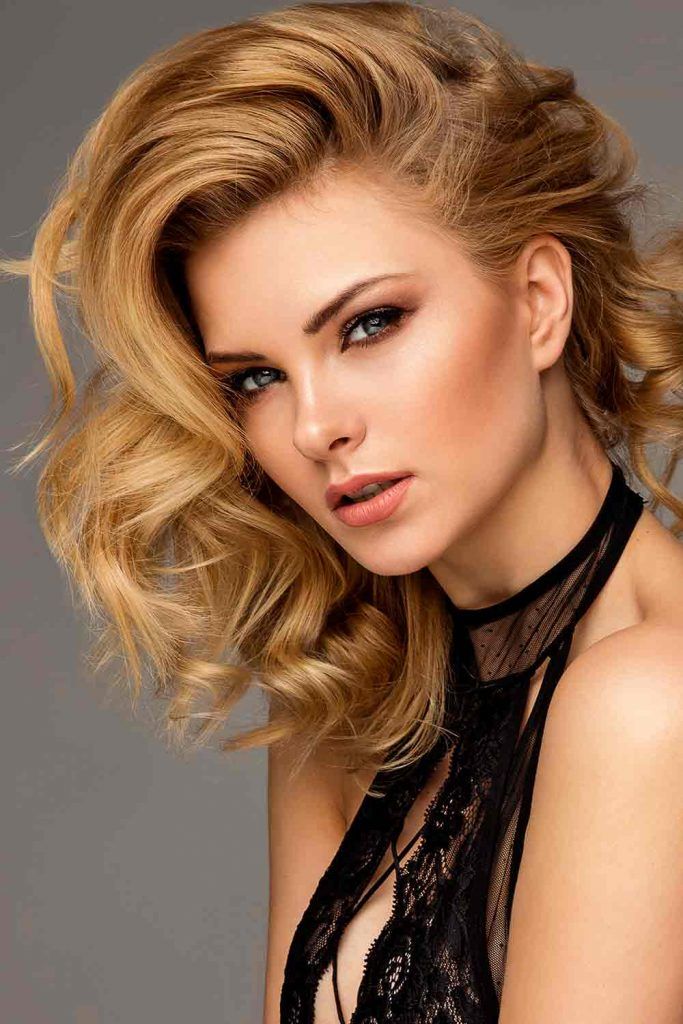 Credit photo: shutterstock
How about your hair to look like the most tempting sweets? Start with your medium brown base, add some dark honey blonde at the midway, and finish the ends with the yummy light honey color. Bon appetit!
Honey + Coffee Coloring
Credit photo: instagram.com/valeria_haircolor
i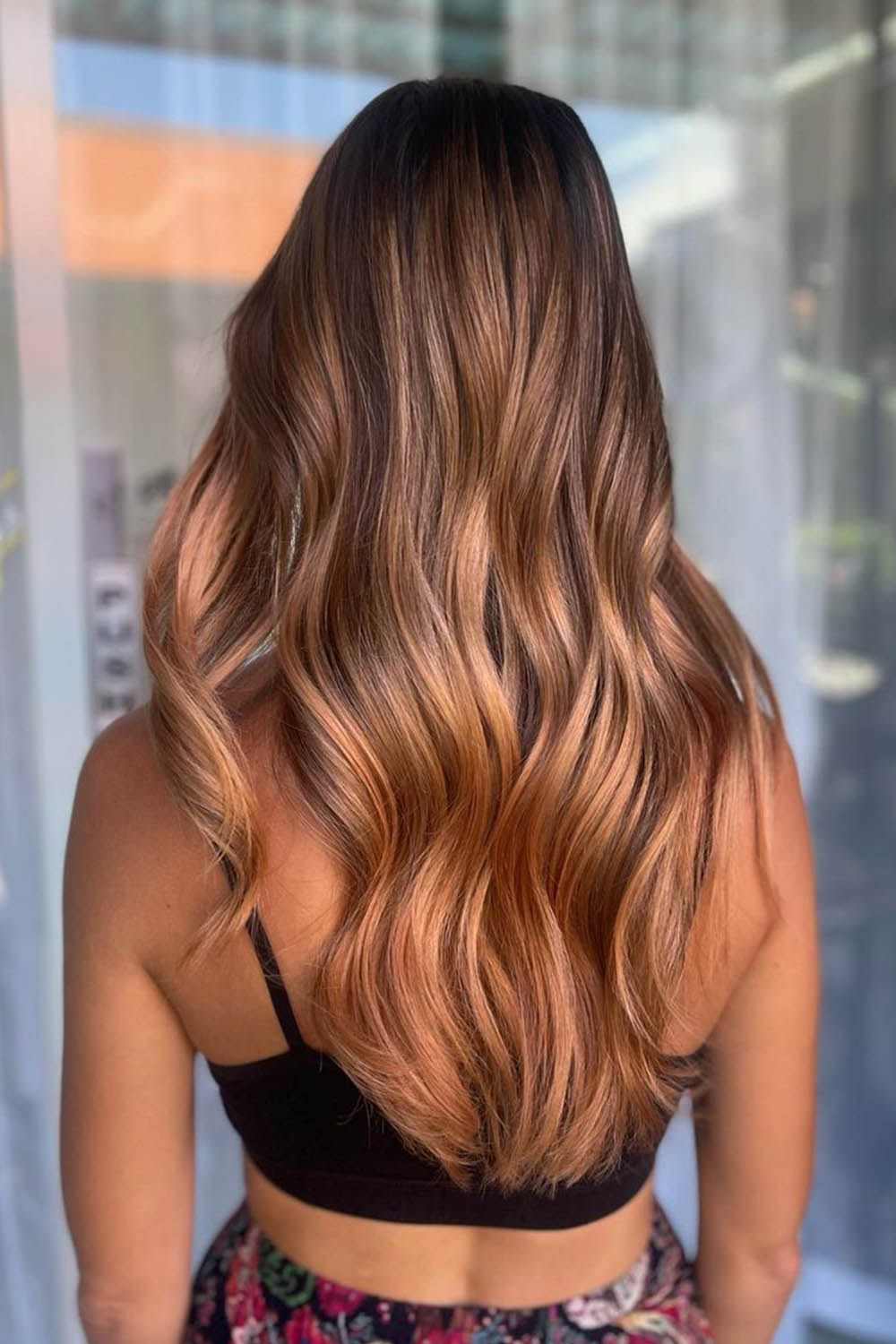 Credit photo: instagram.com/kiramaslik
i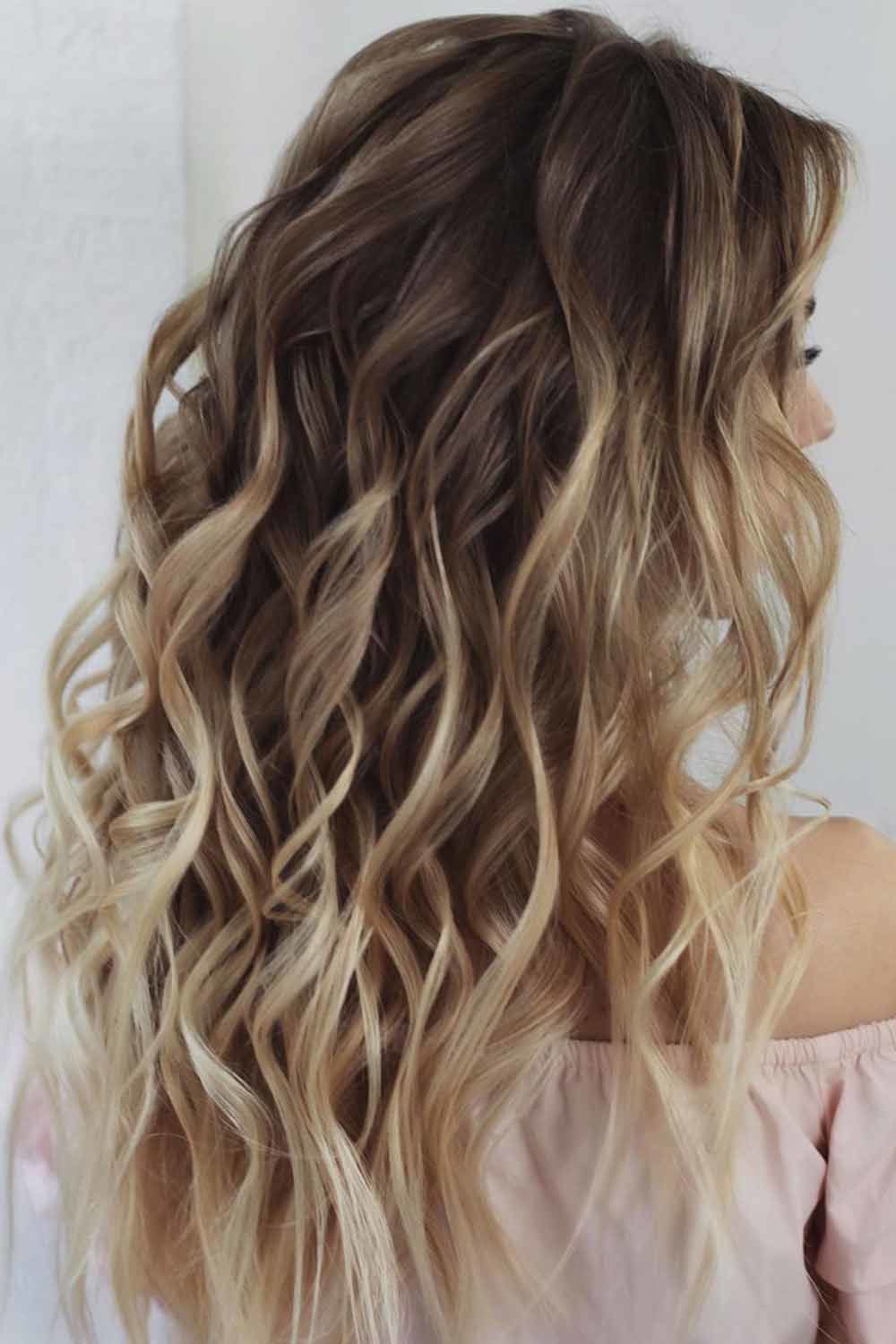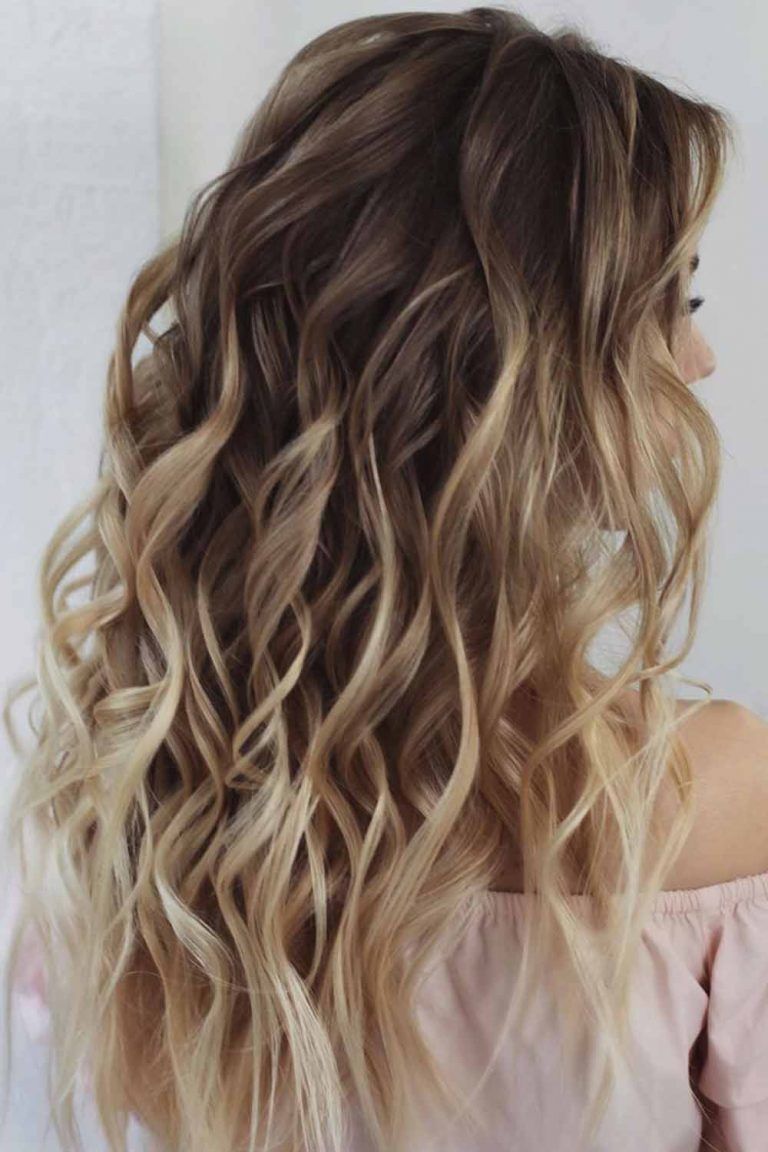 /
Can't imagine your life without a cup of coffee in the morning? Having seen the honey coffee duo, you won't be able to resist the need for color experiments! The soft cocoa base, embellished with vibrant honey highlights is the sweet mixture you will dream to see in the mirror every morning.
Caramel And Honey Sherbet
Credit photo: instagram.com/svetlana_dovnar_color
i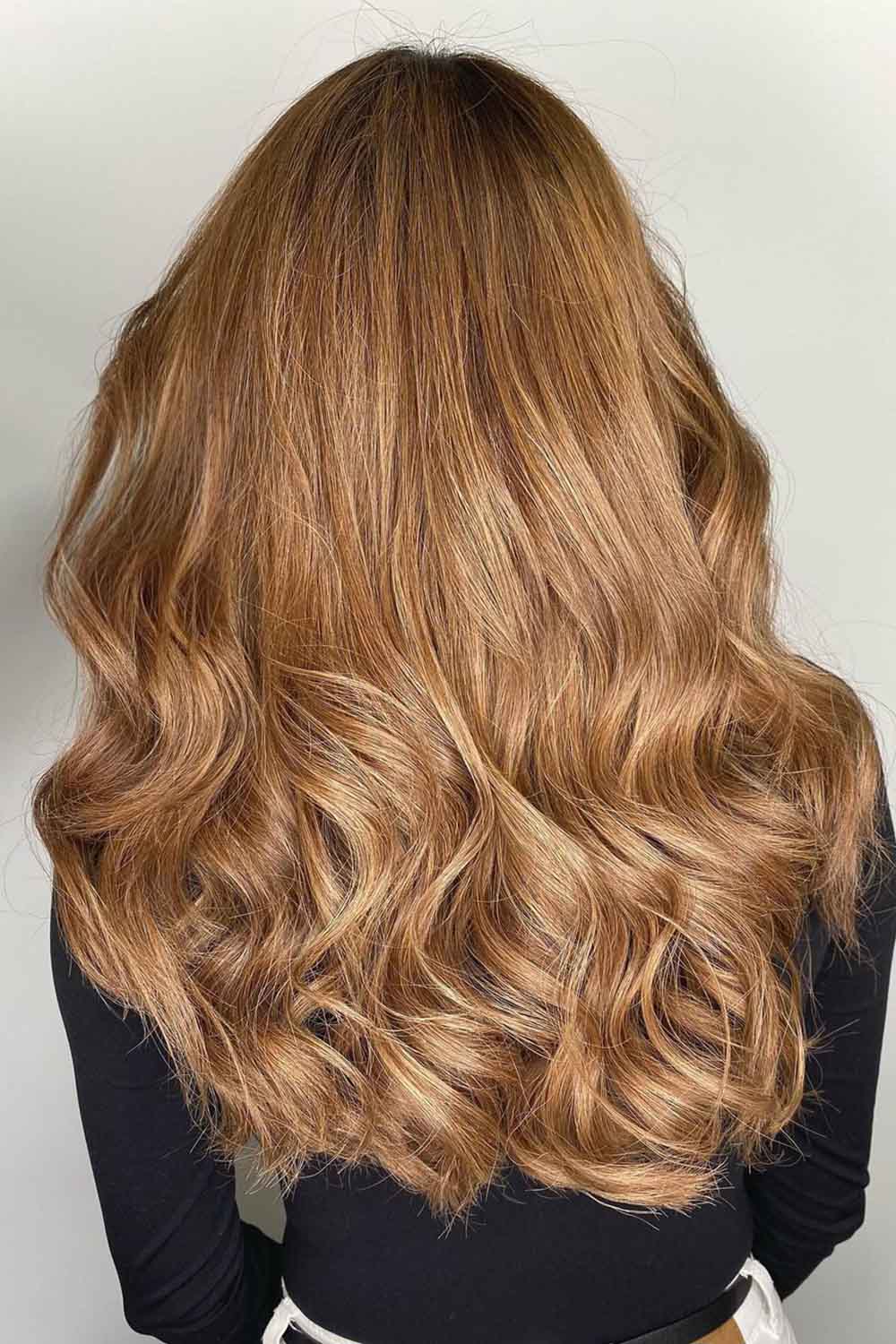 Credit photo: shutterstock
i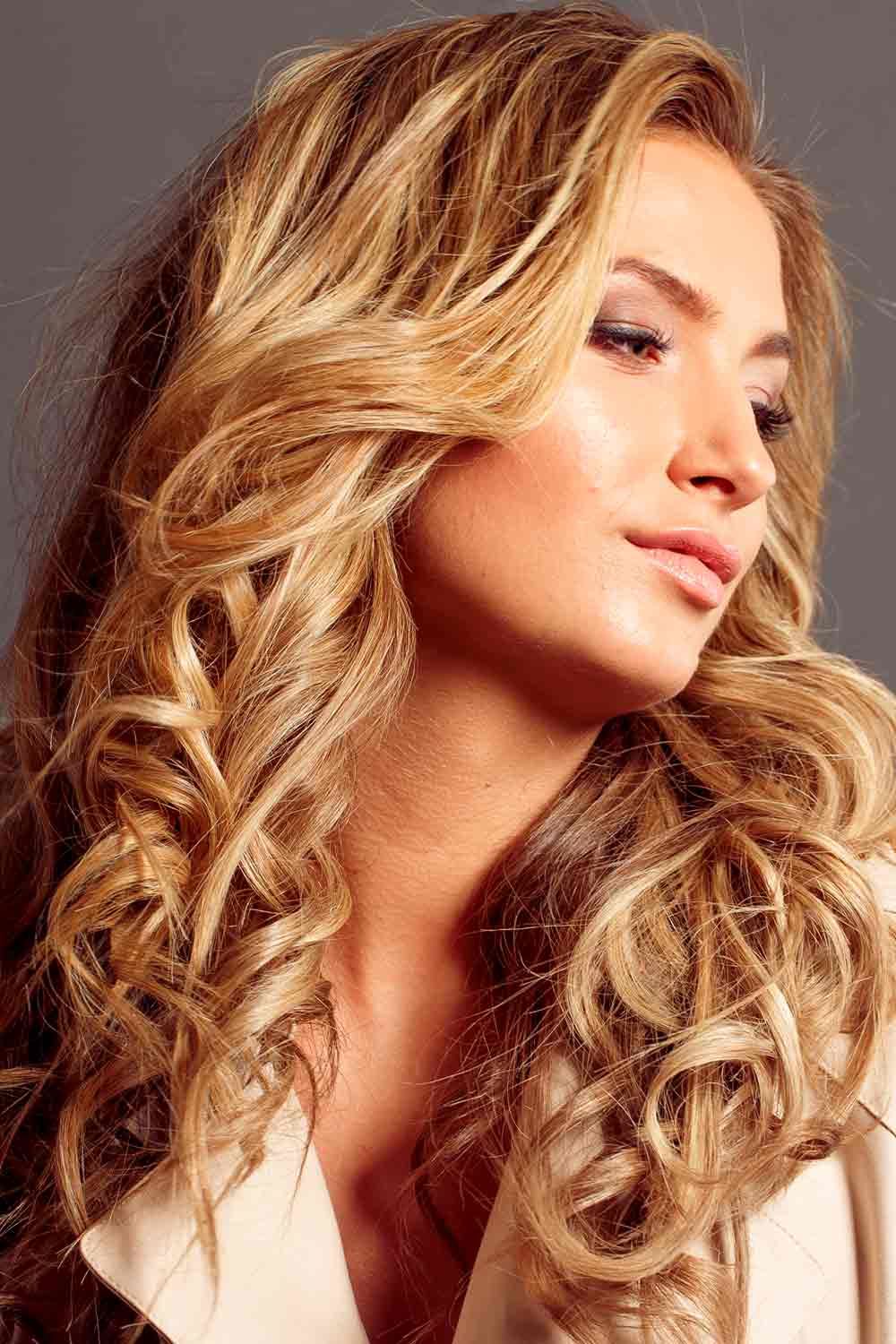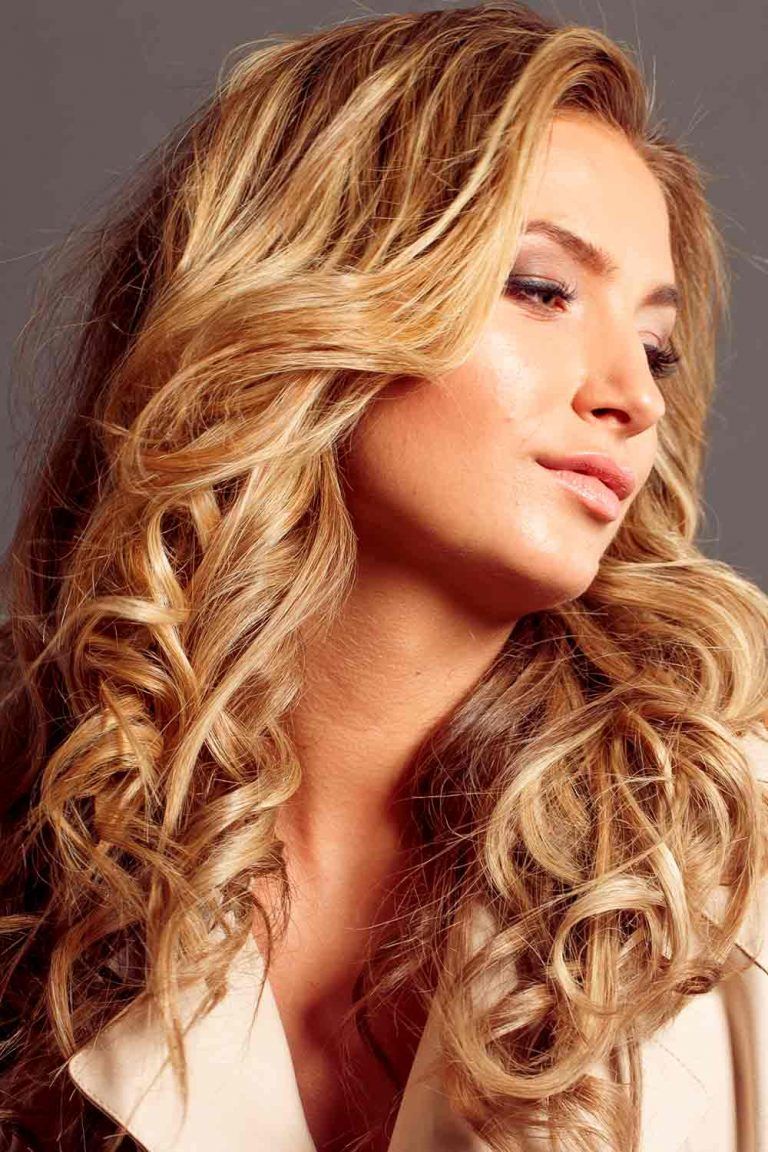 /
We can't have too much of sweetness, notably when it comes to playing around with colors! What can compare to the grown out dark caramel roots that transform into a rich combination of melted sugar and honey?
Light Warm Honey Blonde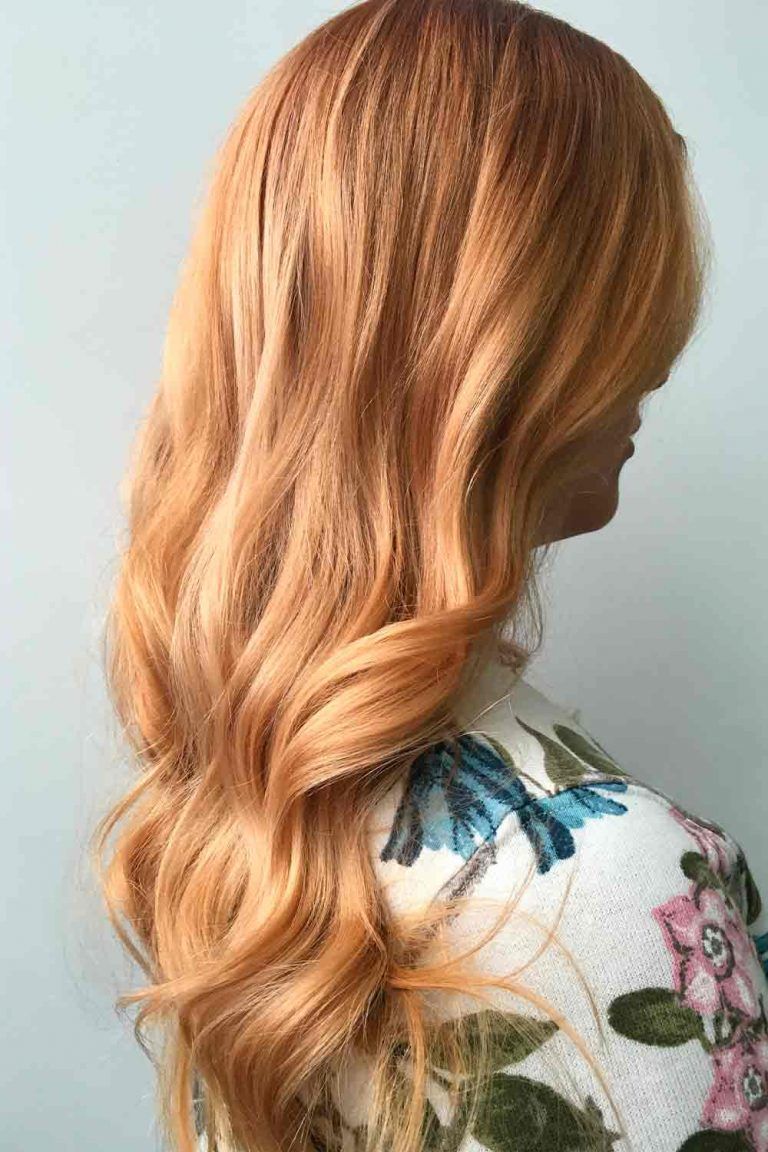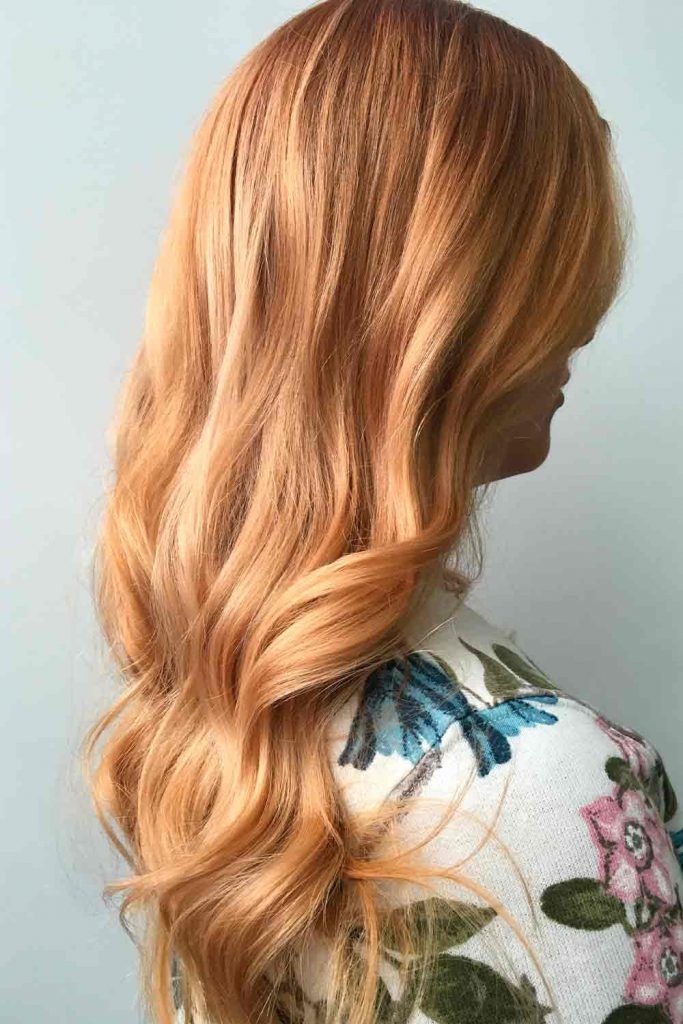 Credit photo: shutterstock
The more blonde shades you mix during your color experiment, the better. As many ladies know, natural blonde is nothing but a combination of several blonde hues moving from darker to lighter shades. So if you think that adding some more blondie vibes to your light mane is a bad idea, think again. Here, you can see how ravishingly warm honey hues kiss the blonde base. As a result, they give life to a unique blonde shade with a stunning warm undertone.
Honey Ombre For Light Brown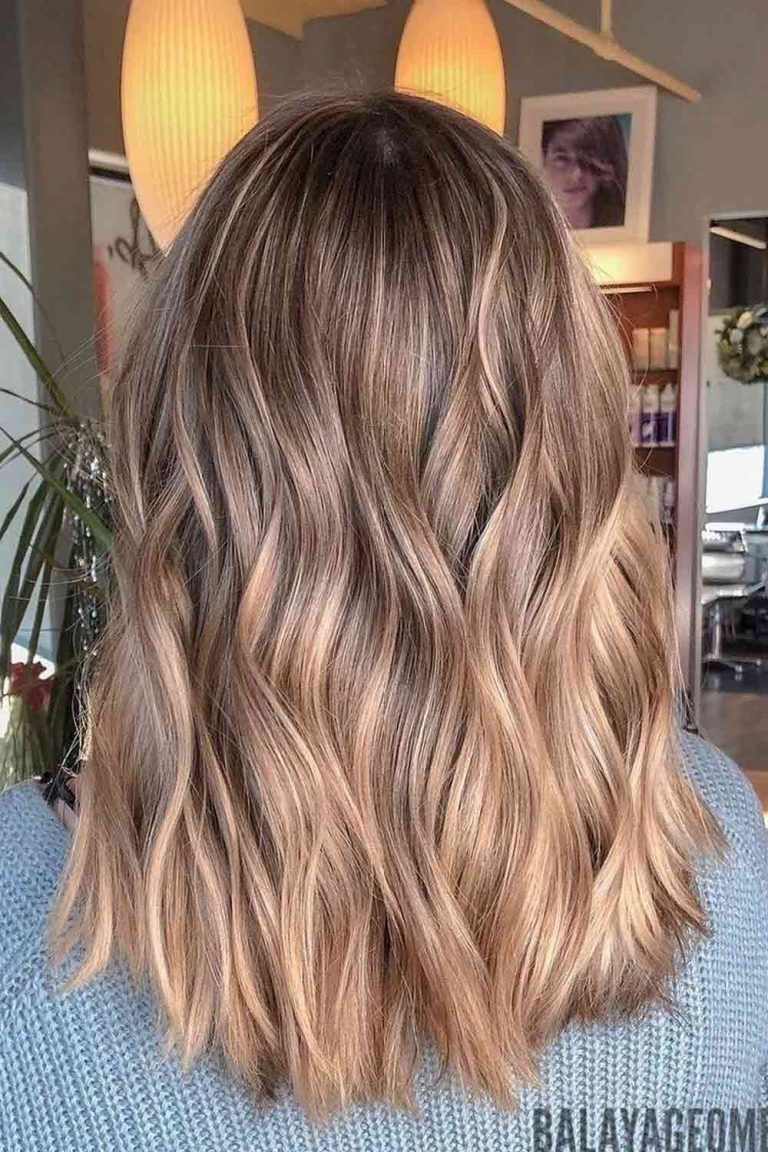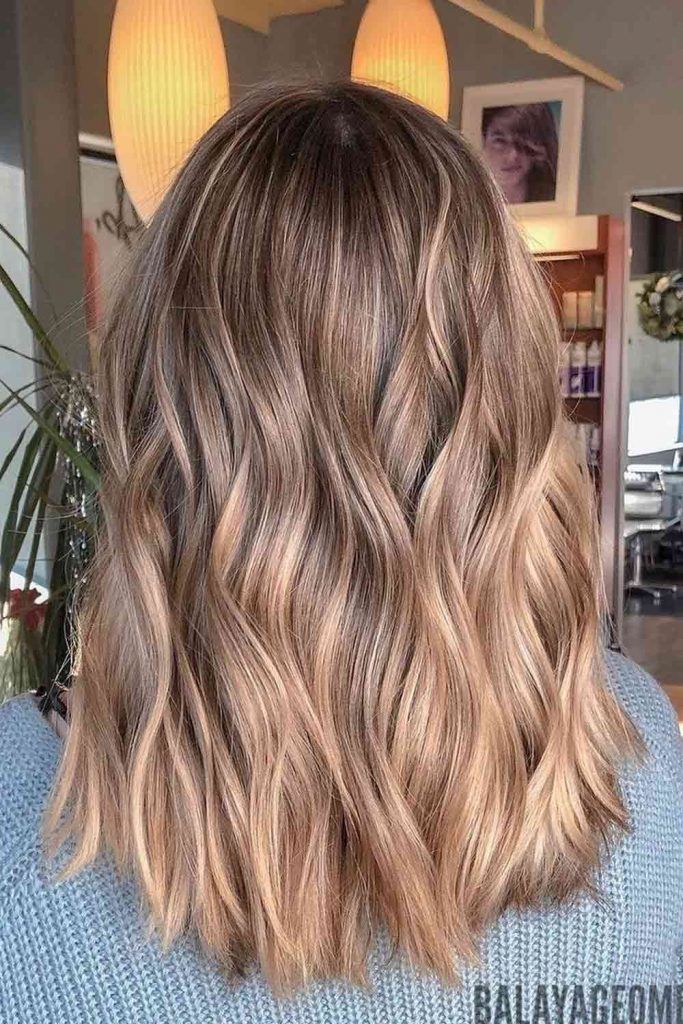 Source: instagram.com/balayageombre
Despite numerous discussions and fights about brunettes and blondes, they look at their best only when going hand in hand. Here, a saturated honey blonde hue takes over the light brown base, blending effortlessly and thus giving a fresh look. It's just too good to be true, isn't it?
Face Framing Dark Honey Lights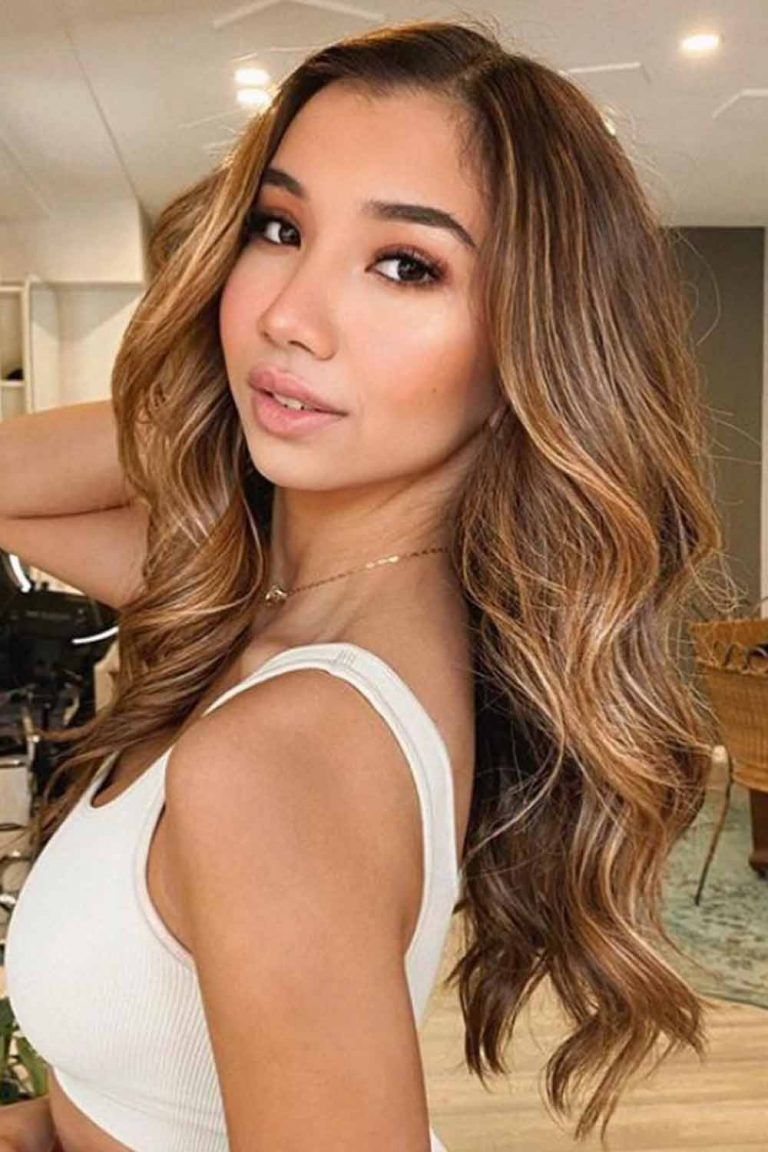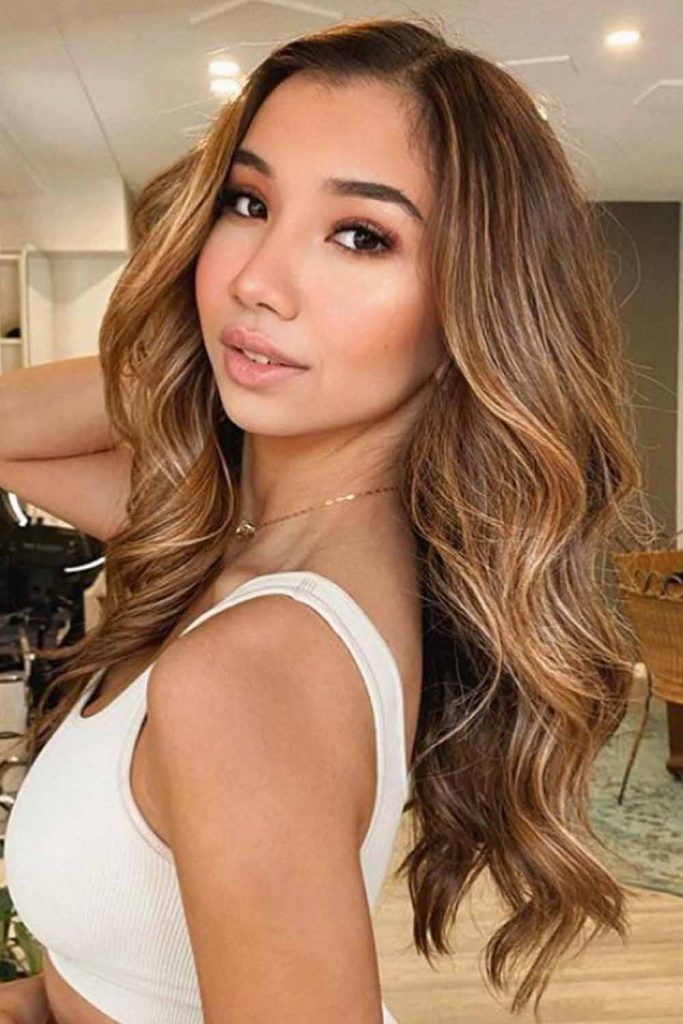 Credit photo: instagram.com/hairbyjaxx
By the way, you can get your brand new honey blonde hair color applied strategically. To be more exact, you can choose the areas that the color will cover. For example, when you feel dissatisfied about your face shape, you can get some framing with the color. To do so, just ask your colorist to make the highlights focus on the front. Voila!
Honey With Black Roots
Credit photo: instagram.com/valeria_haircolor
i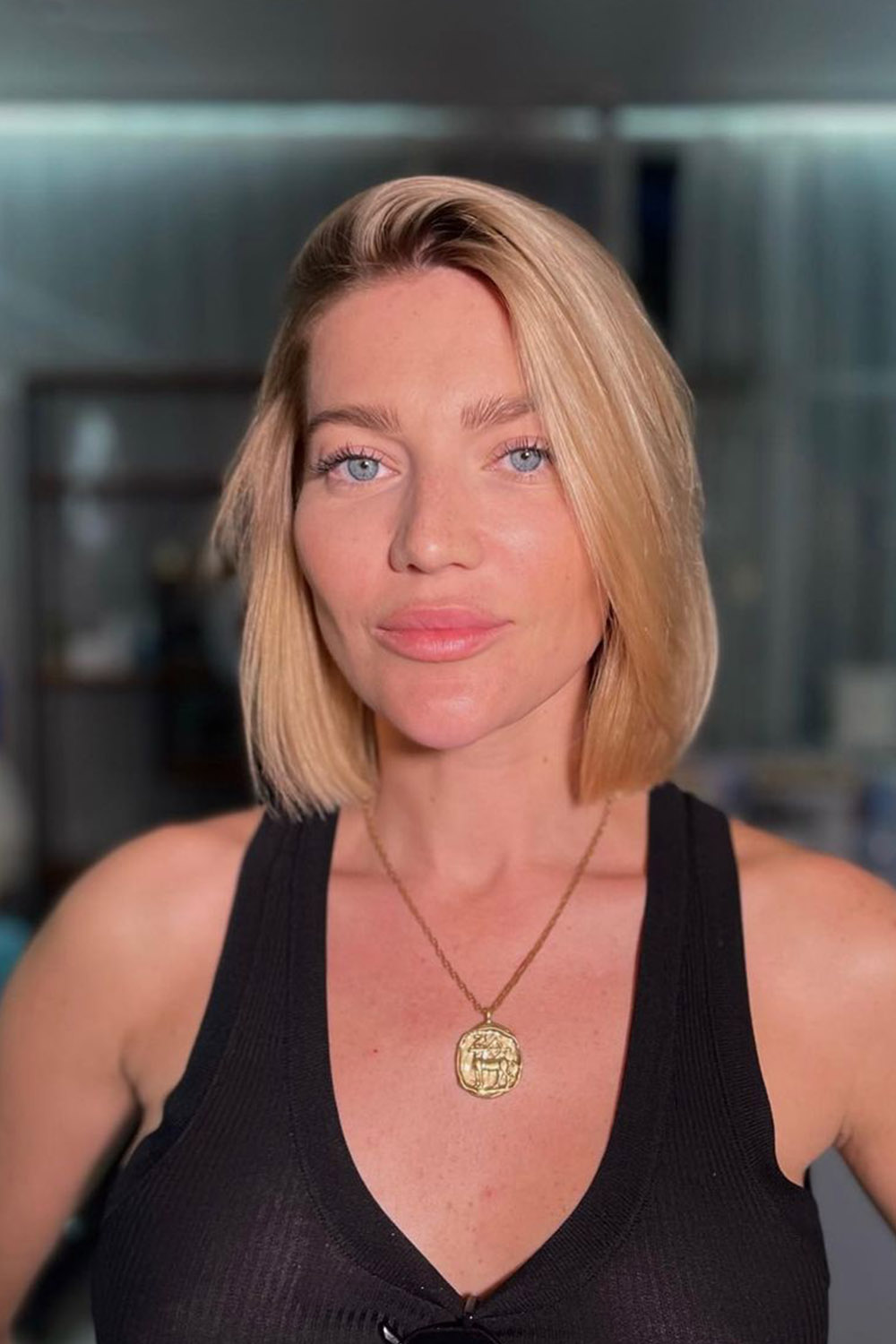 Credit photo: instagram.com/hairbyjaxx
i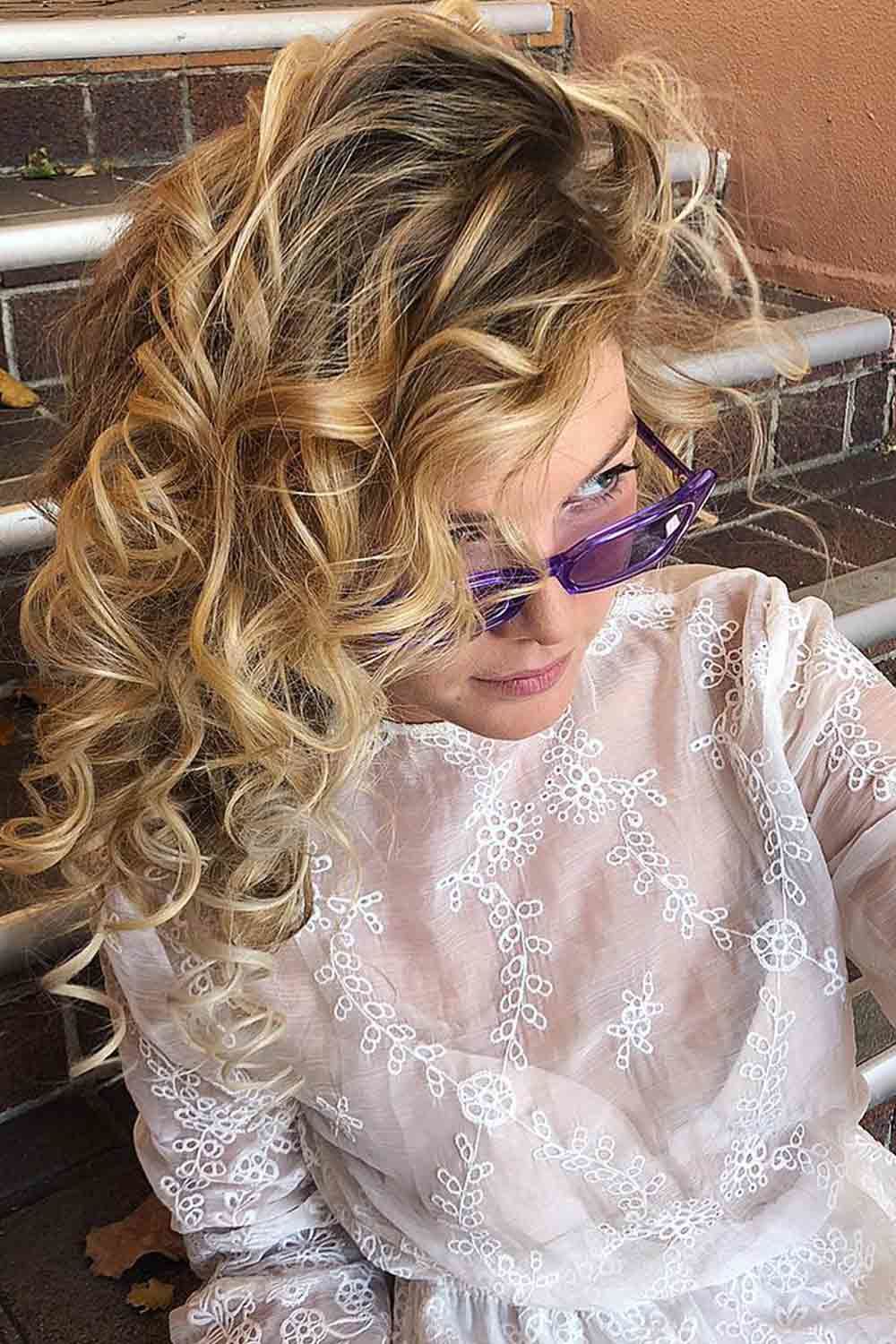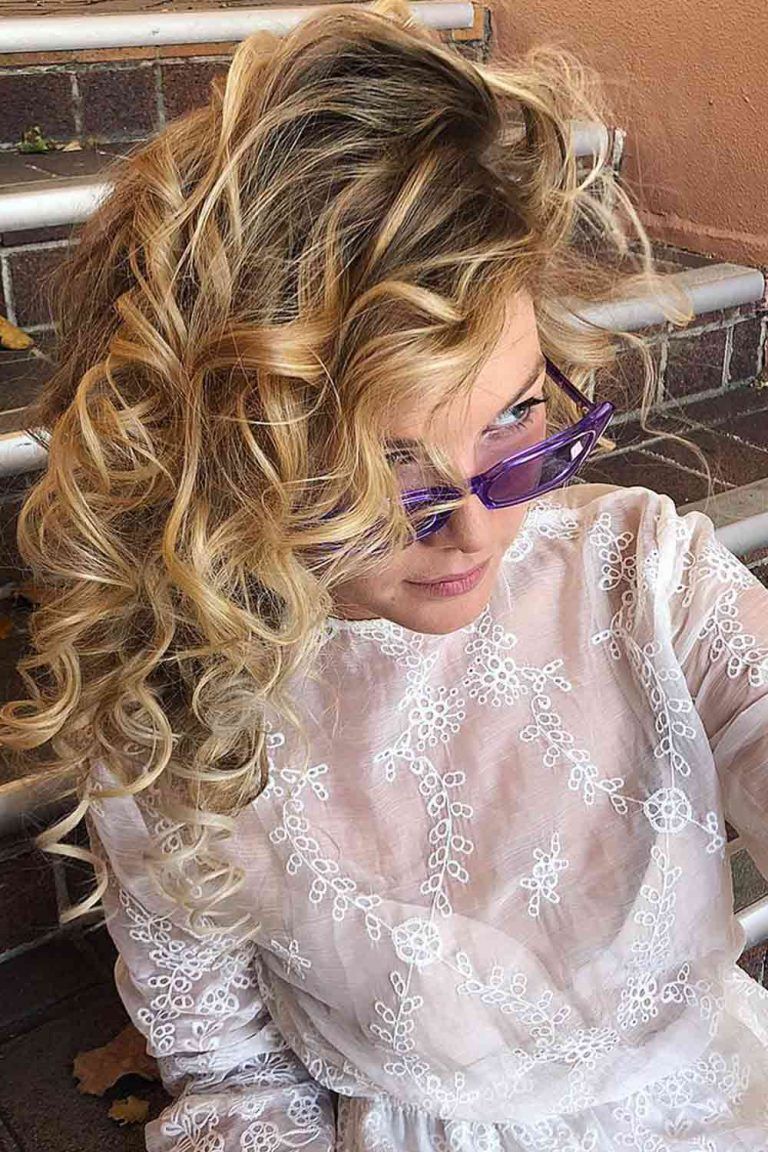 /
Darker roots are so much fun! Besides the attractive visual effect, leaving your roots just as they are is a nice way to keep them healthy. This balayage idea is so pleasant due to the smooth transition from the roots to the rest of the hair. Make sure that your hairstylist is skilled enough to give that amazing blend!
Honey With Face Framing Blonde Locks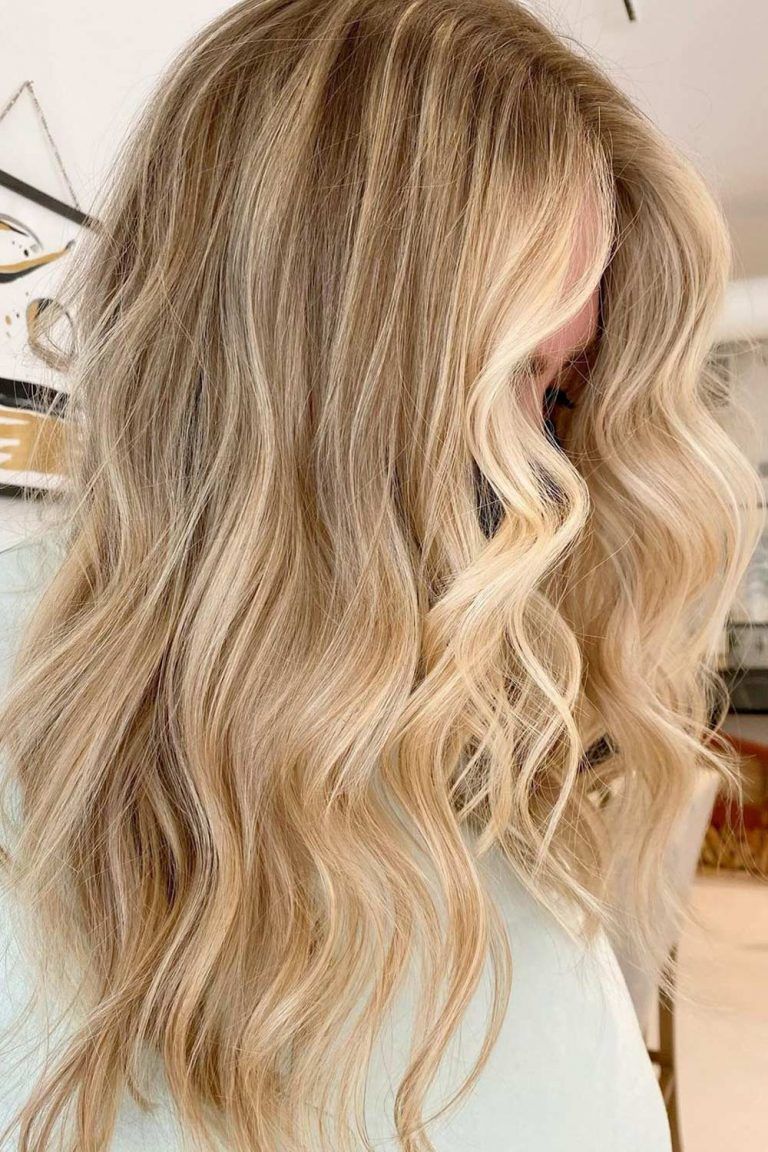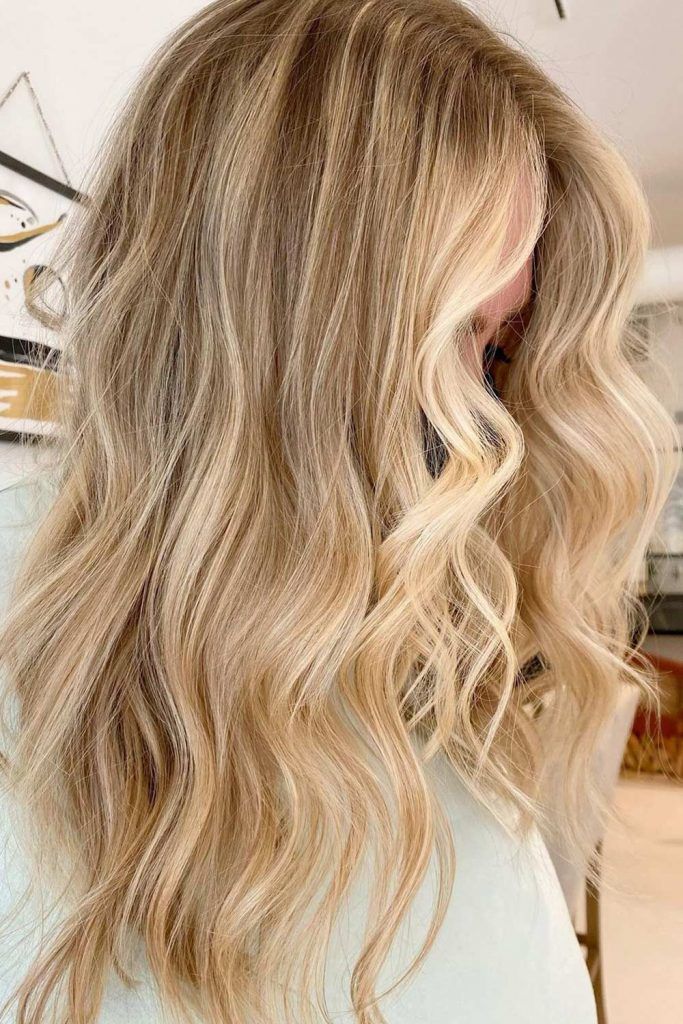 Credit photo: instagram.com/thestrawberryblonder
Here's another face-framing magic! But this time it's less contrastive, less seeable. Here, the play of lights and shadows does the talking. The light honey blonde is just a tone lighter than the muted caramel blonde. And when the sun shines down on this mane, it will reveal the hidden framing hint that waits for its moment to show up.
Caramel & Honey Ends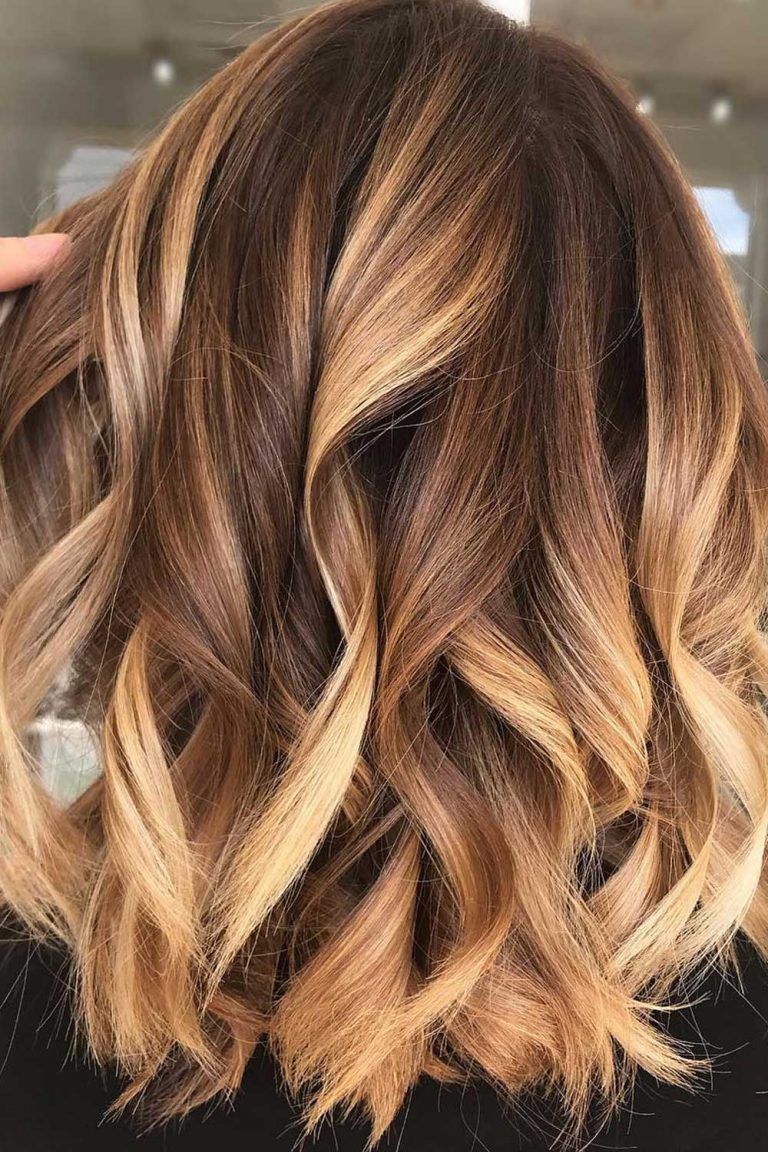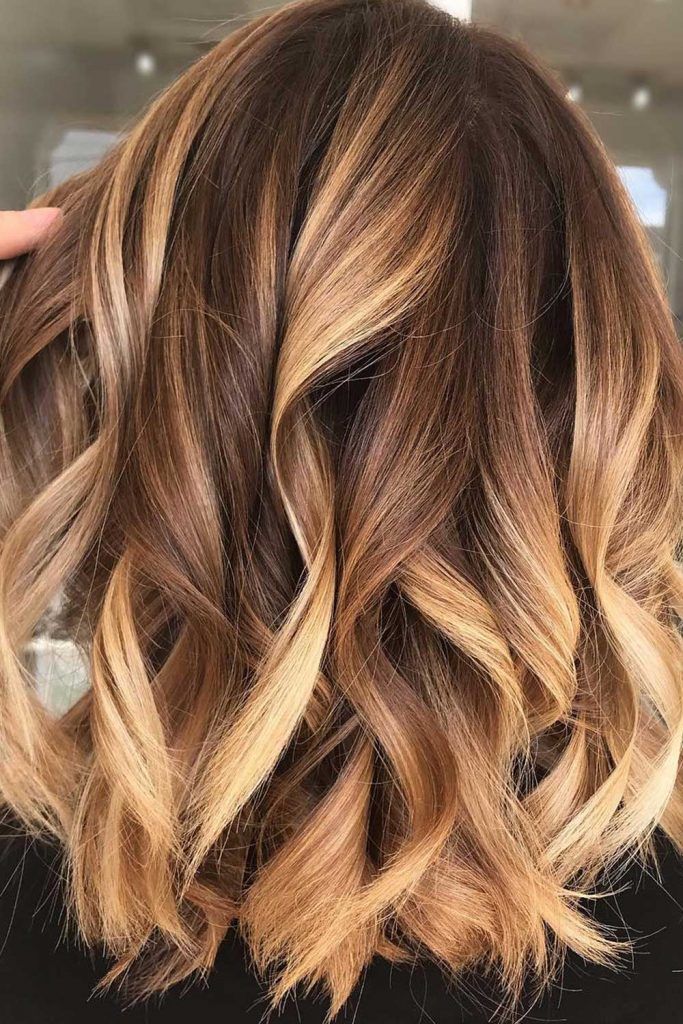 Credit photo: instagram.com/suetyrrellstylist
Needless to say, caramel and honey shades form a stunning duo. When going for ombre, don't limit yourself with just one color. In fact, it will be neither fun nor natural-looking. Check out the color dimension and definition that hits the ends and still preserves the basic color. See? Again, the more colors, the better.
Smooth Dimension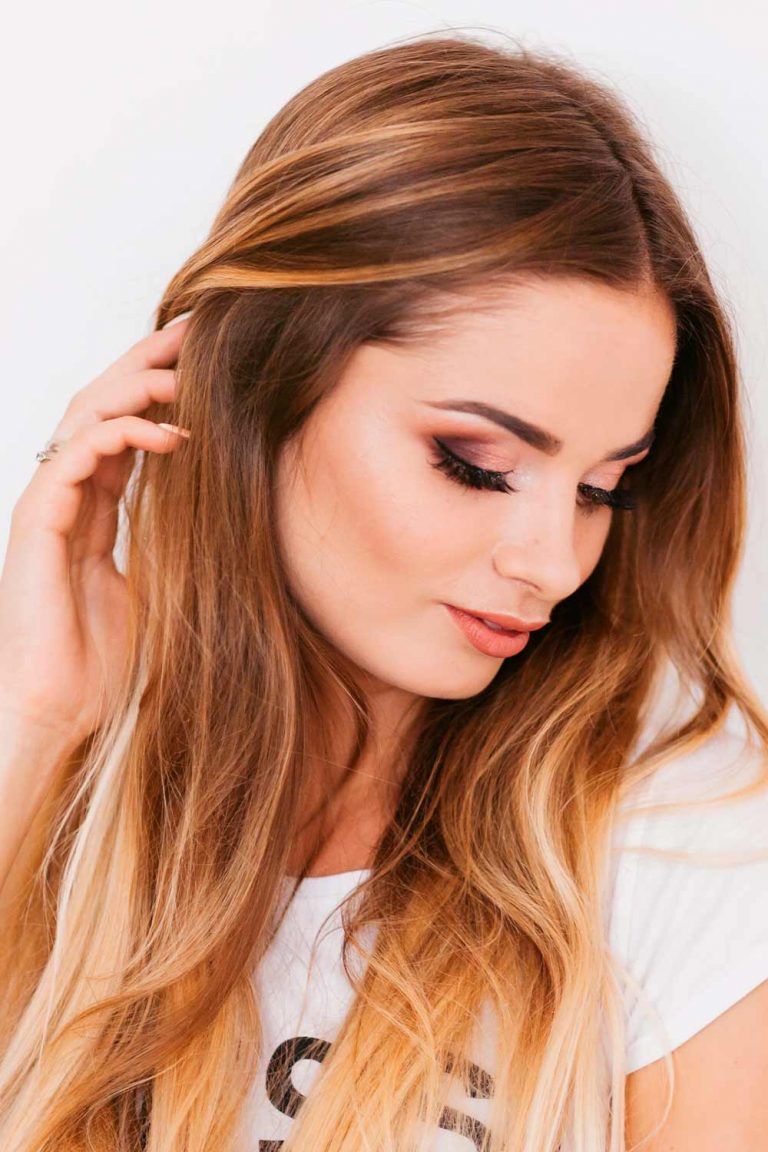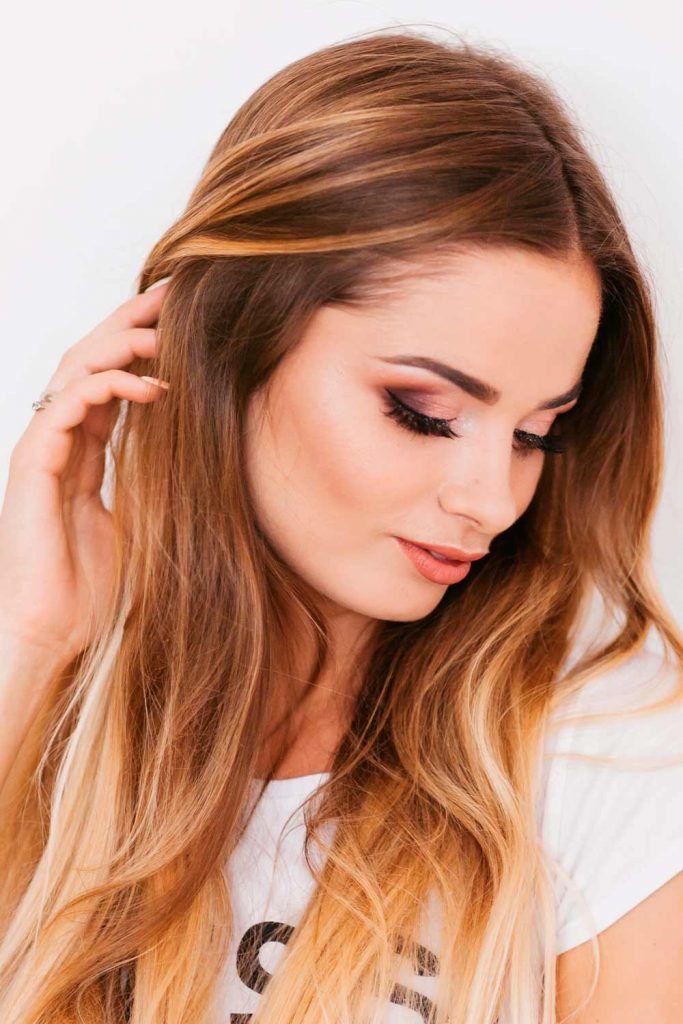 Credit photo: shutterstock
Colors that blend seamlessly but contrastively at the same time. You may call it magic, and we'd like to call it the perfect balayage job. To achieve such an enviable shade, you will need to find not just a professional colorist. It requires an aesthete who knows what colors to mix, and how to make them a single whole. Sounds too tough? Well, it's worth it, no doubts.
Bronde Honey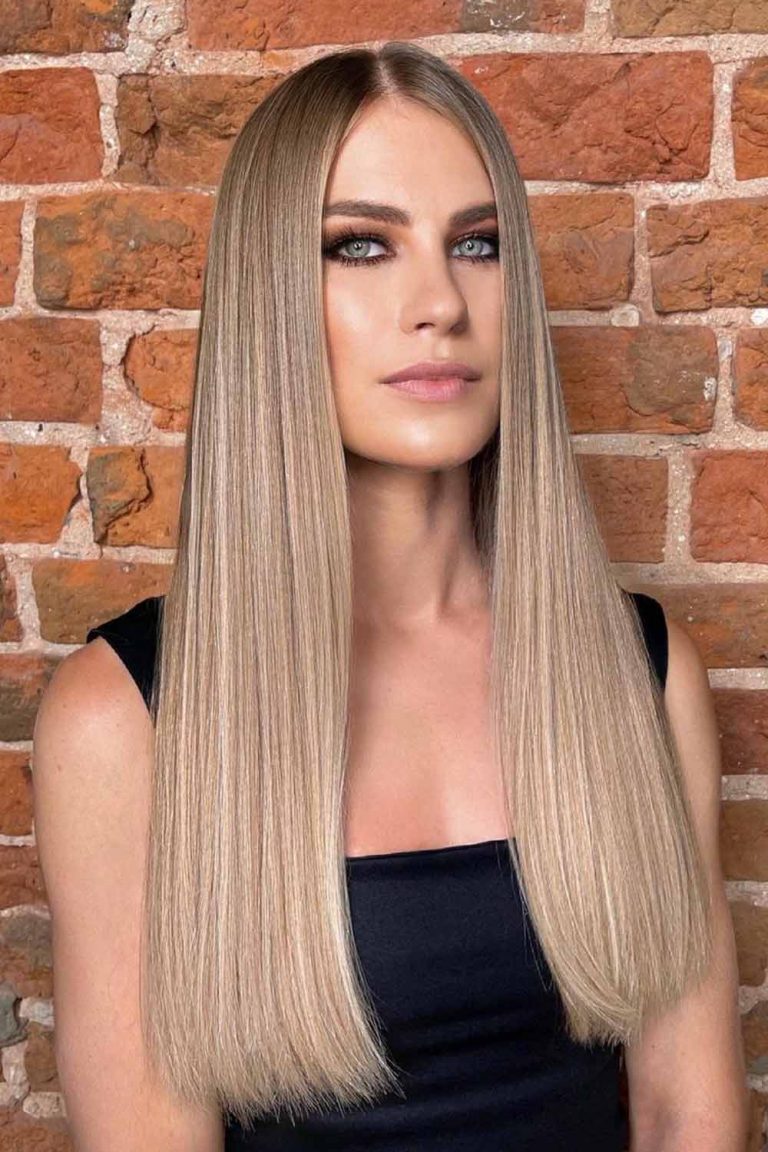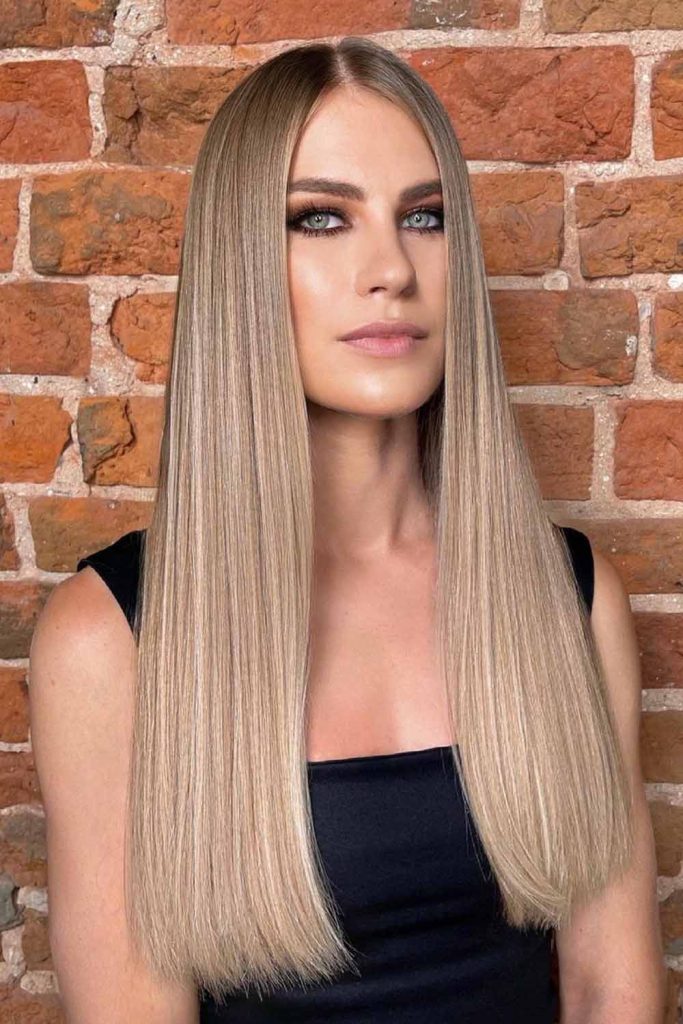 Source: instagram.com/sheffpavelstylist
While some women spend forever to choose between blonde and brunette shades, others find the middle ground between the two. In fact, when you can't decide which shade to pick, you can try to mix a compromise, taking a tone from each option. And here comes bronde honey - the magnificent blend of shiny blonde and smooth brown finished with a luscious layer of honey.
Bronze & Honey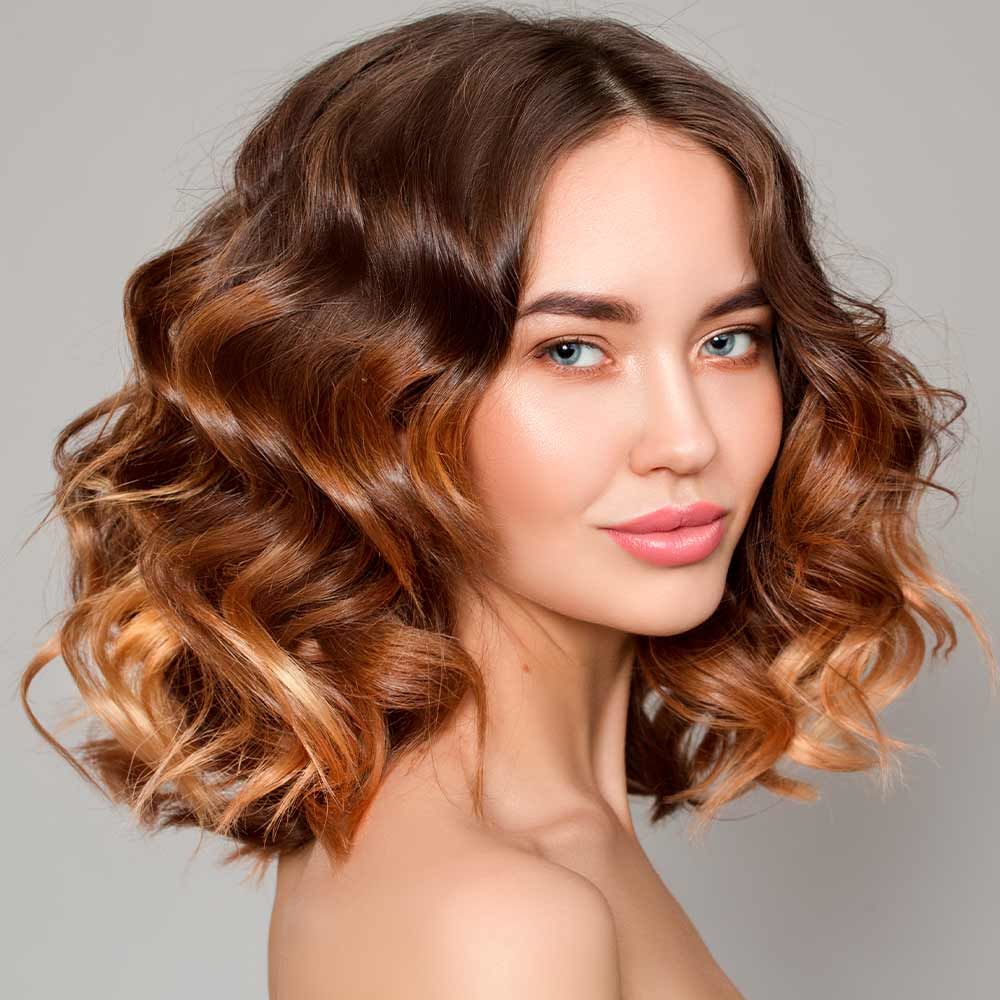 Credit photo: shutterstock
When it comes to playing with your color palette, honey hints are something we can't have too much of. You can start with any base you like, from dark chocolate to ashy blonde; honey accents will nicely go with your choice. As for this idea, it's nothing but the embodiment of the sweetness that can brighten up any hair color possible. Here, it melts with bronze hues, creating a stunning dimension that escapes from the darker roots.
Dark Brown To Honey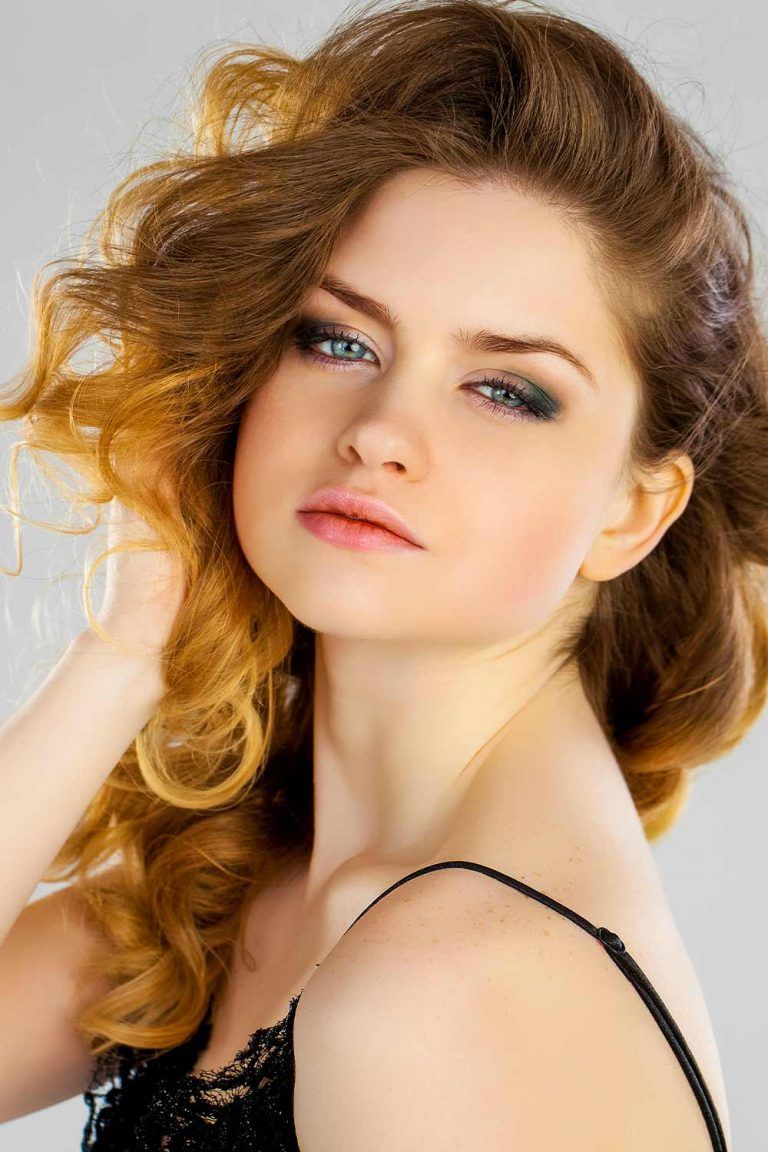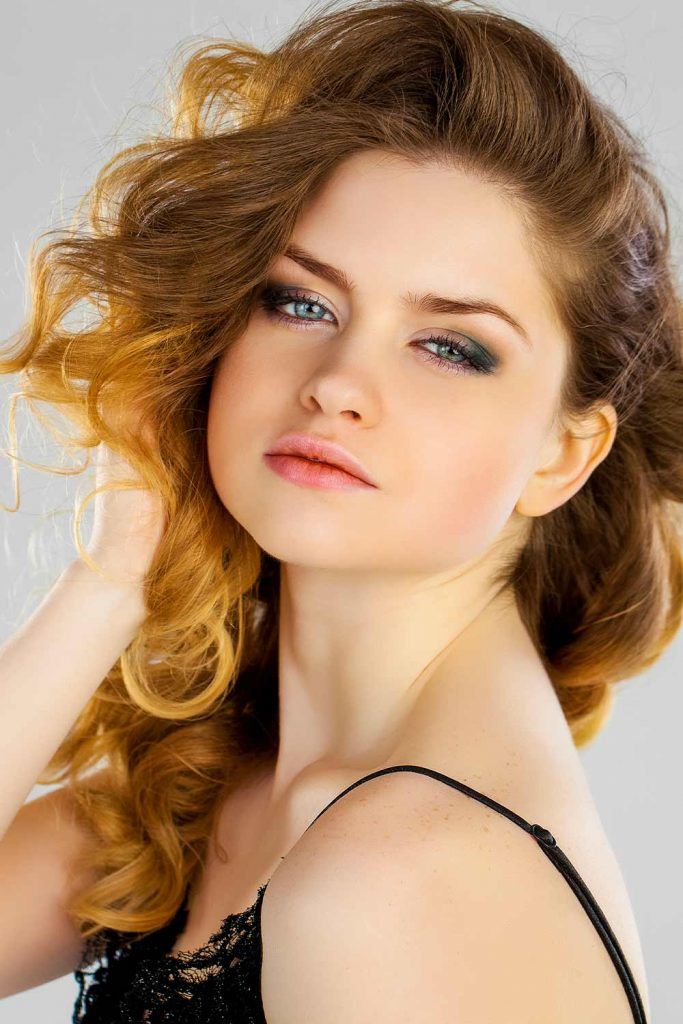 Credit photo: shutterstock
Honey vibes can come into your hair life in lots of amazing ways, and this is the most popular idea for those who'd like to lighten up their dark manes. You can ask your stylist to add them as highlights, soft balayage or even sombre that leaves the roots untouched and gives a lighter overall tone visually. As a result, you will pull off a brand new shade while still having natural roots.
Golden Honey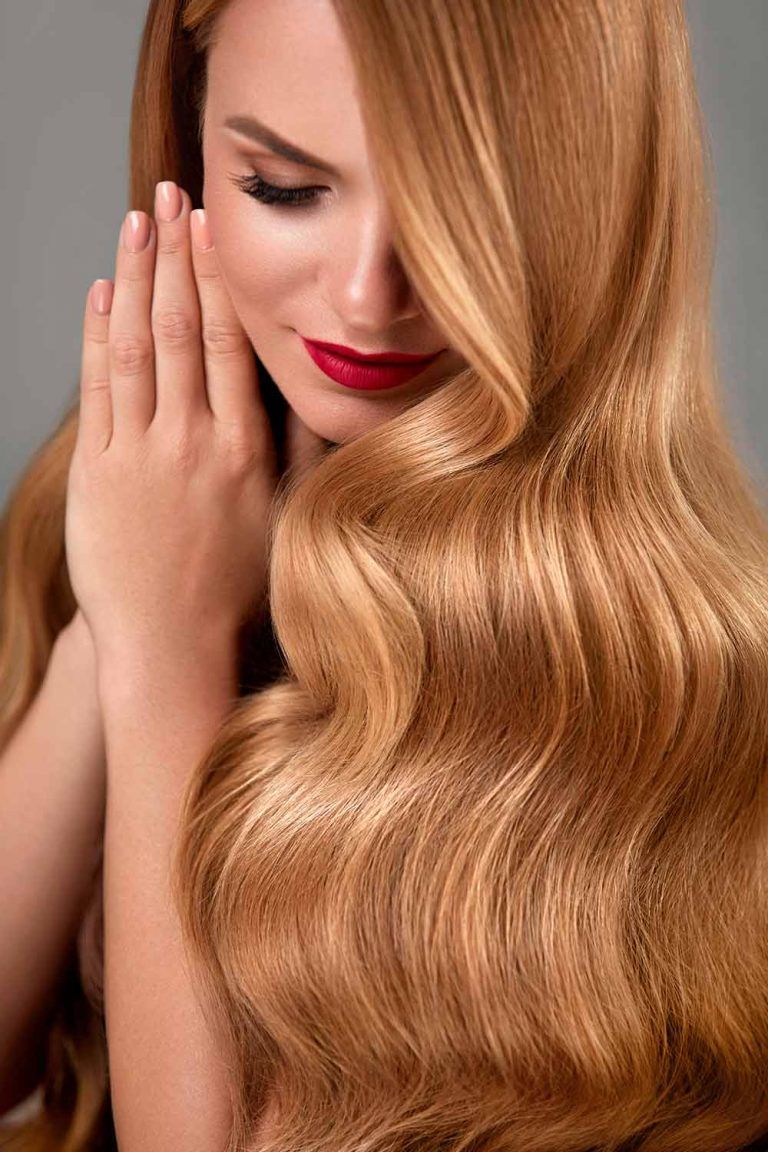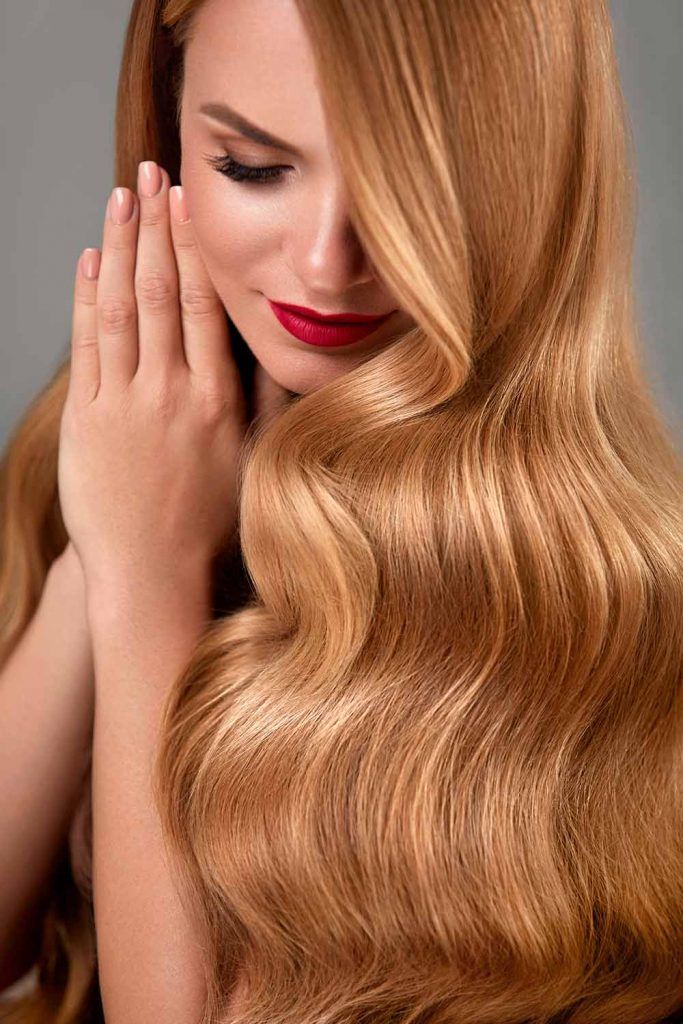 Credit photo: shutterstock
As it turns out, gold and honey have a lot in common, especially from the coloring perspective: they both have a saturated, luxurious, and natural bright shade. And it should be noted that if you want to add some richness to your naturally dark base, this duo is what can give you the dreamy look. To get the most of these two, mix them in lively balayage with a powdery transition at the roots.
Milk Chocolate Brown To Blonde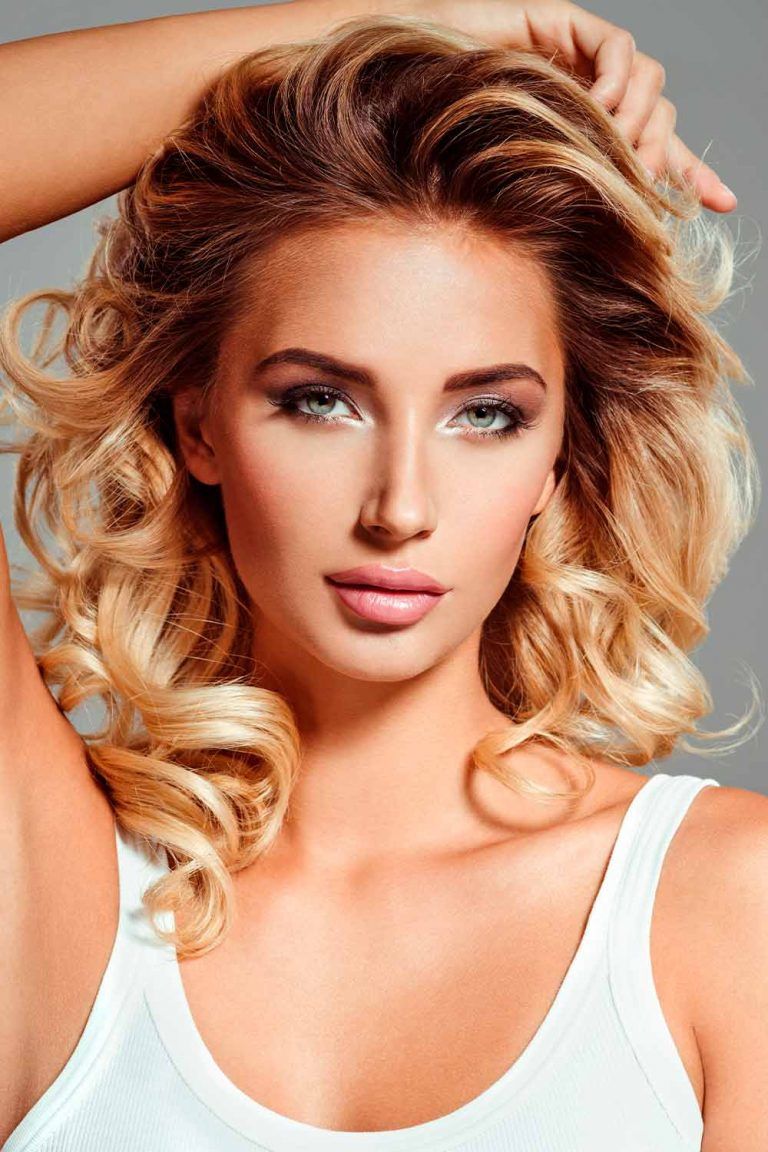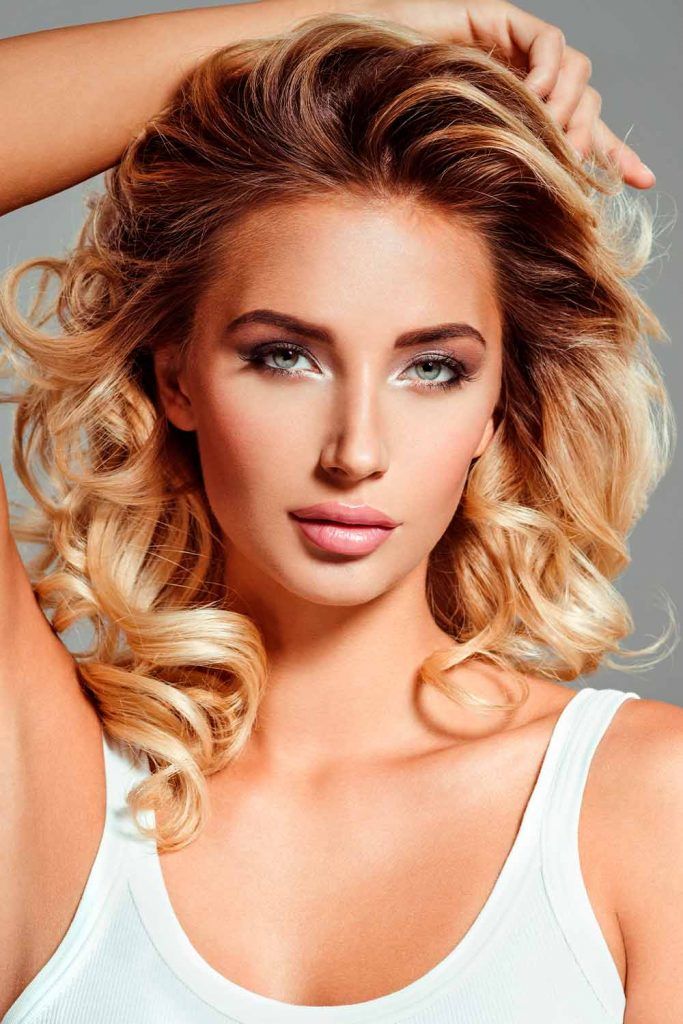 Credit photo: shutterstock
You can't tell if she's a blonde or a brunette. But there's still one thing you can tell for sure: she's a goddess. Only goddesses have hair colors that stand out while being pretty familiar. Honey blonde and milk chocolate brown are the shades of colors that every girl knows of. But the way they blend with one another, and the way they from the happy medium between two different shades is the reason to call the look divine.
FAQ: Honey Blonde
Is honey blonde warm or cool?
Golden, honey blonde or strawberry blonde are considered to be warm hues. The neutral tones, such as wheat-y or buttery blondes, are somewhere between.
Who looks good on honey blonde hair?
Honey hair color looks warm, sweet, and incredibly attractive on almost every skin tone. There are several ways to get the honey paradise. Try to add slender ribbons to a brown foundation or some chunky lowlights to a pale blonde wash, or just ask your colorist to help you do this.
Can I put honey blonde over bleached hair?
Yes, you can. However, it's really difficult to color bleached hair and keep their natural look. This is due to the fact that bleach affects your hair quality and texture, causing the porosity and the way your hair absorbs and holds color across the head.
REFERENCES: