Source: The Dash of Darling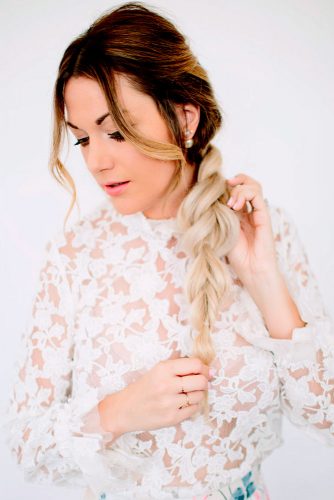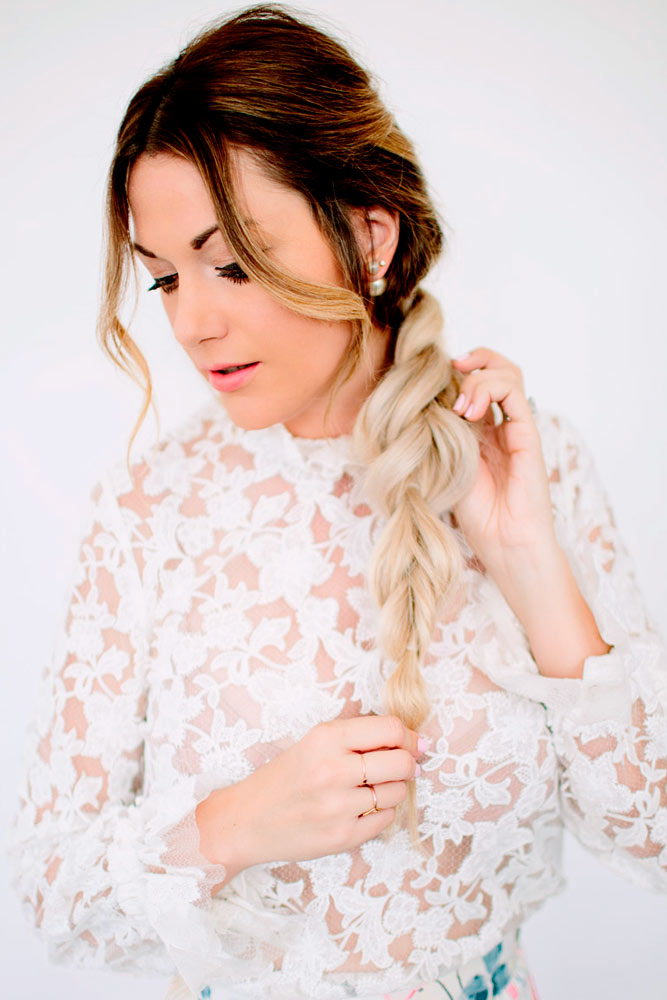 When creating such trending hairstyles, the first step would be doing a middle part. After this, you will need to divide the top part of your hair starting with temples up to the high crown. Secure your ponytail with hair elastic and clip it up.
Now let us proceed with our easy hairstyles and make one more ponytail right below the one you just clipped. Pull hair strands from both sides.
Take away the clip from the first ponytail and divide it into two equal strands. Pull the bottom ponytail up through the top one, so that you get the bottom ponytail on the top. Tie up two strands of the top ponytail underneath the bottom ponytail.
Before moving farther, make sure that you add hair from the sides.
Keep on following these steps until you reach the end.
When all the hair is tied, you can make your braid fuller. Hold the hair elastic below and pull out sections above just a bit. You may skip this step if your hair is full enough. Now you are totally ready for the day.


Voilá! This tutorial is as easy as ABC. Anyone can recreate this gorgeous braid.