Women are mystical creatures, and they like to change something about their appearance every now and then. Most often, we decide to opt for a new haircut when the dramatic change is required. However, this is when a lot of questions arise – should I do it, what do men think about this type of hairstyle, will it suit me, is it trendy - and so on.
Admittedly, all of these issues matter that is why today we are going to answer all of them especially when it comes to an asymmetrical pixie cut. You may wonder why exactly we choose asymmetrical pixies – the truth is that this type of pixie cut is on the edge of popularity in 2021 and no matter the season outside - these short hair styles seems to be rocking all year long. In case this is a good enough answer for you, we suggest you follow with us into the realm of amazing asymmetrical pixie style cuts journey!
Asymmetrical Pixie FAQ
What is an Asymmetrical Pixie Cut?
When you get a temple undercut on the back and sides, with an elongated side-swept bang, you actually end up with an asymmetrical pixie cut. There are no strict requirements for the pixie length, you can try on different variations. Also, feel free to experiment with hair texture. Make your haircut either straight and choppy or wavy and blunt and see what works for you best.
How Do You Style an Asymmetrical Pixie Cut?
If you find styling a pixie cut overly elaborate, we have prepared a step-by-step tutorial that will allow you to get the style in a blink of an eye.
Wash your hair and soak in excess moisture with a towel.
Apply a texturizing hair mousse and distribute it evenly all over your hair.
Follow up with a heat-protecting product.
Take a round brush with a small barrel and brush the bang upward and to the side. Blow-dry the bang whilst twirling the brush outward and pulling the bang down.
As soon as you finish blow-drying your hair, use a hair straightener on the bang to make it appear sleeker.
Scoop a tad of a hair wax with your finger, rub it between your hands and give your pixie the desired shape.
As a final touch, spritz the hairstyle with a hair styling spray.
Does a Pixie Cut Age You?
When you choose a pixie cut that suits you, it looks flattering. However, when you remove too much hair, it indeed may visually age you.
How Do You Know if You Can Pull Off a Pixie Cut?
To find out whether a pixie cut is going to look good on you, try to sleek all of your hair back and tie it in a pony tightly. If you like the way it looks, then you can go for a pixie without hesitation. Though, in case you prefer to frame your face with layered strands and wear a much looser pony, then you may not feel comfortable with a pixie cut.
Straight Asymmetrical Pixie
Shaggy Asymmetrical Pixie Cut With Long Side Bang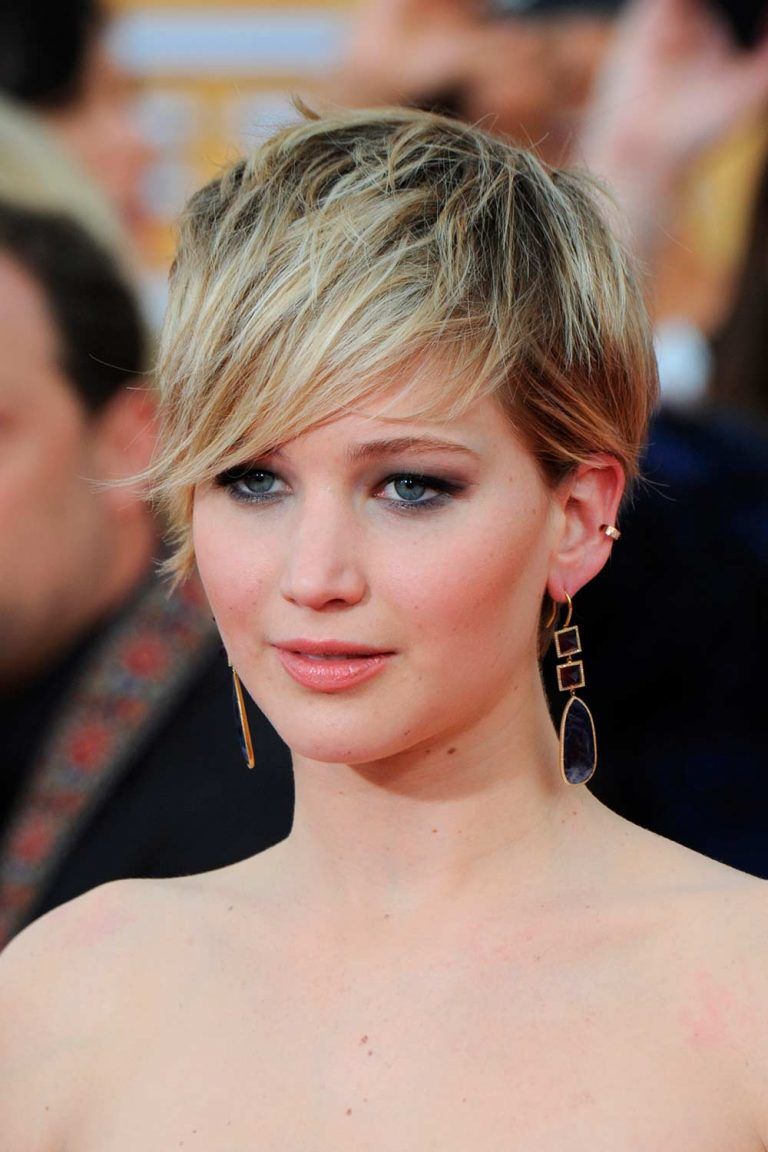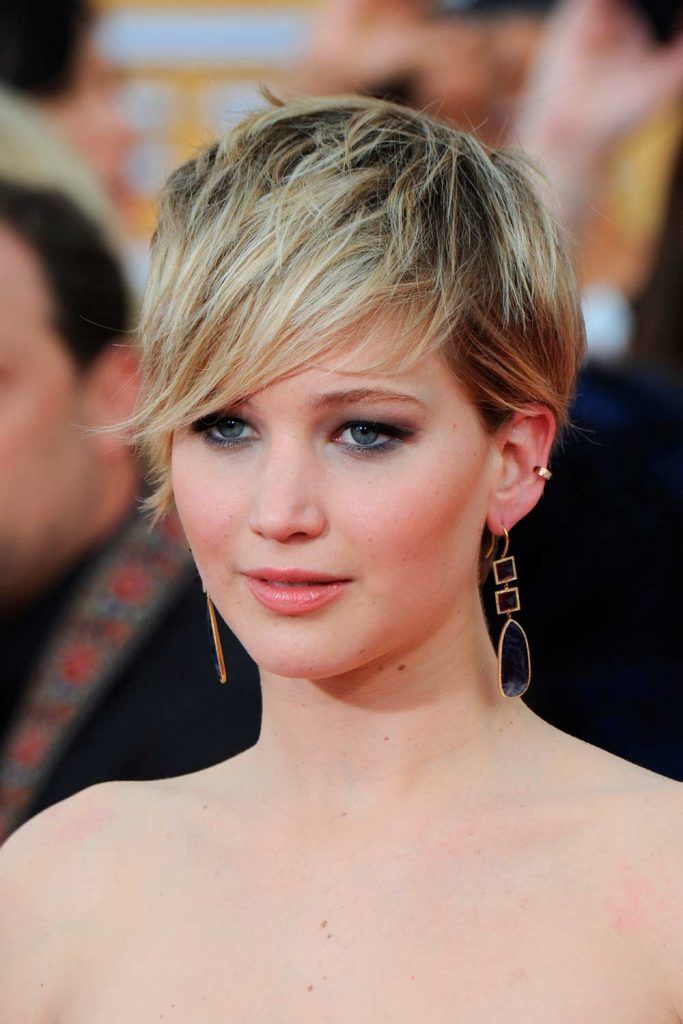 To tell you the truth pixie cuts with bangs are the most required one, and there is no wonder why. The thing is that longer bangs are that you need to add some angles to your face and women with round face shapes know how important that is. Not to mention that a few messiness grants this cut some unique charm.
Edgy Pixie With Undercut Sides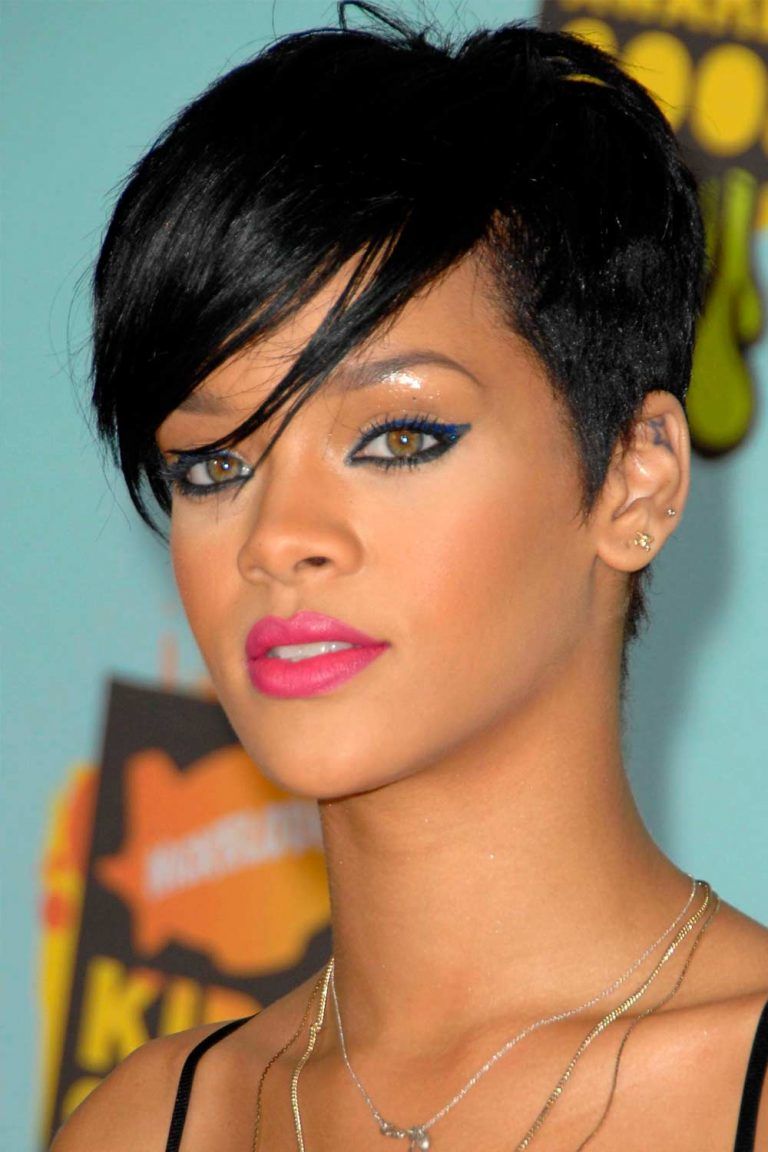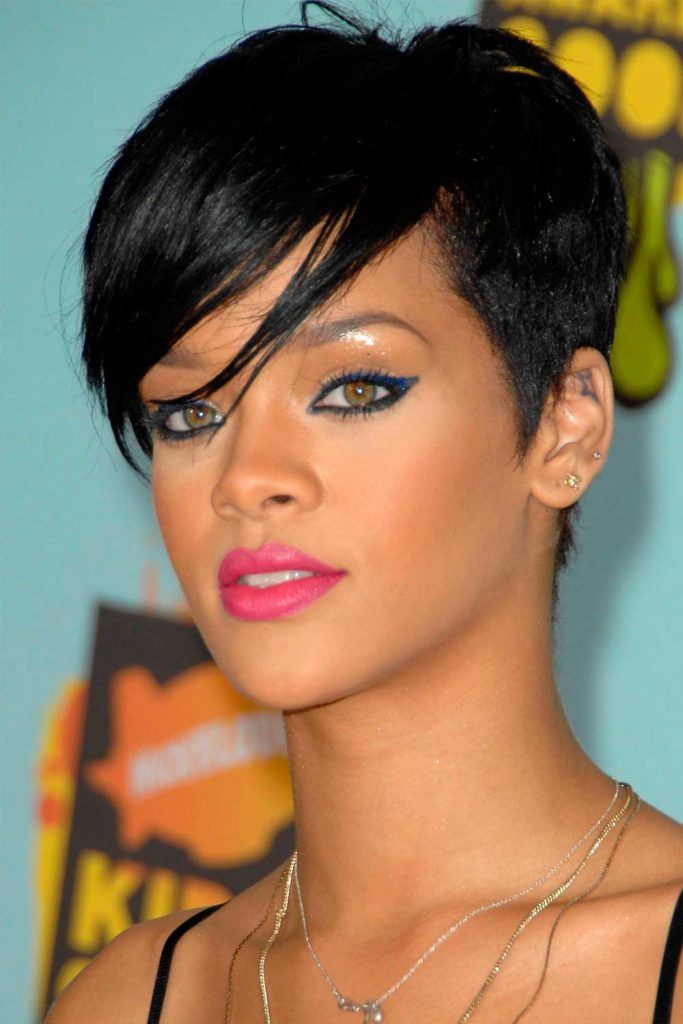 It is true that all pixies are pretty edgy because they are short. However, there is a way to add some more boldness to your look. What we have in mind are the undercut sides. You do not have to go too far with the undercut, though, a few inches up and you are good to go!
Layered And Side-Swept Pixie Hair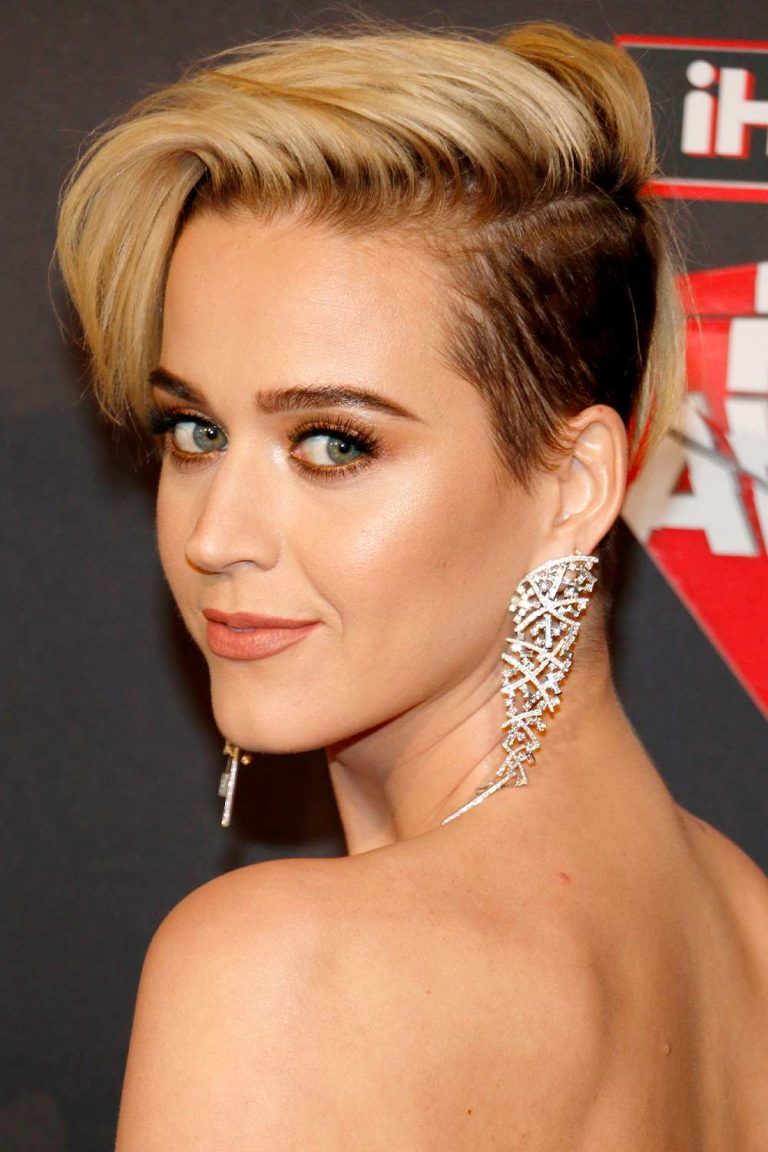 The best way to add some more volume to your hair is to opt for a layered cut, ladies with fine hair are probably aware of this trick already. That is why if you wish to go all way pixie style in 2021, but you are afraid you do not have enough volume – layered pixie with swept hair will help you out!
Tapered Coif Haircut With Undercut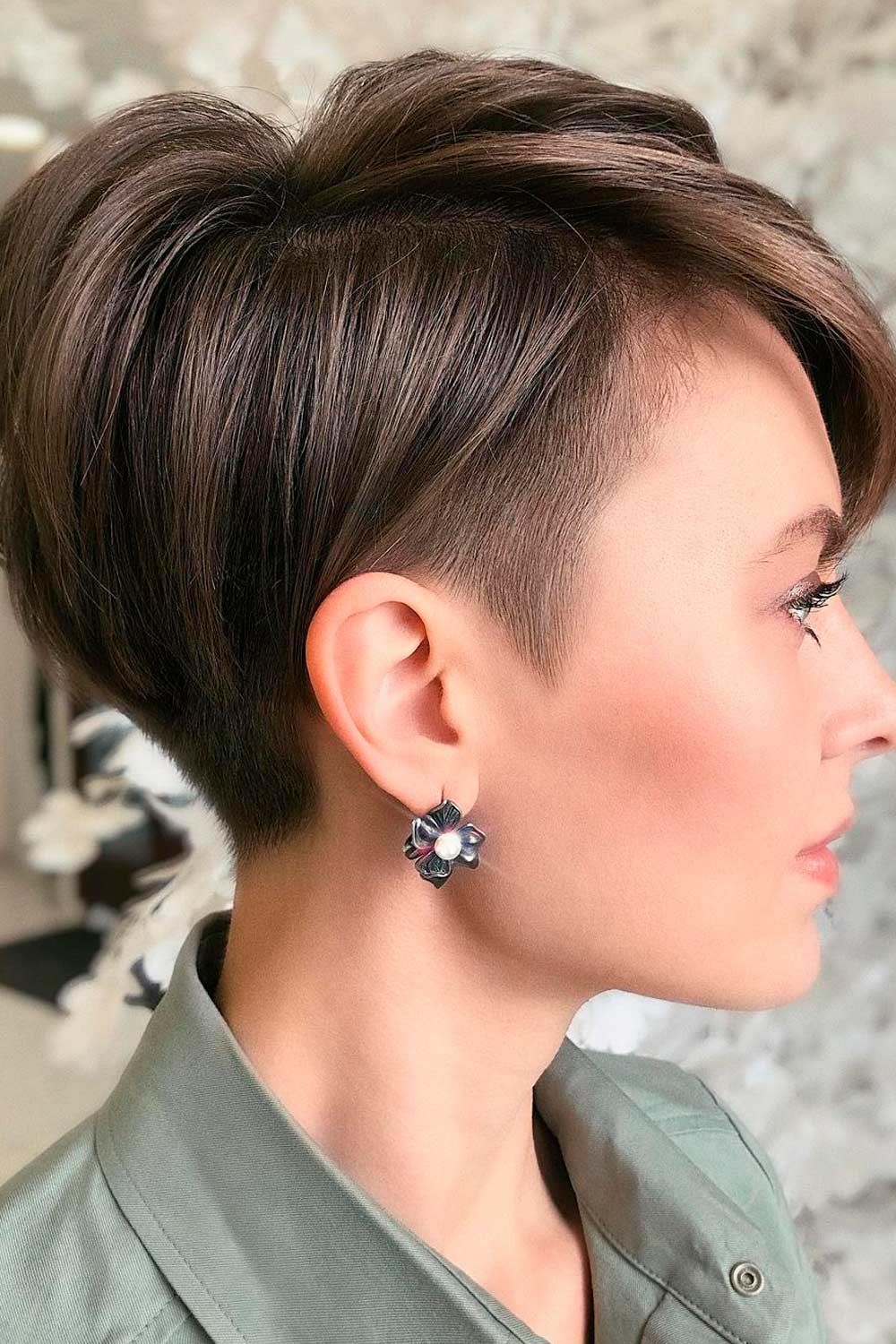 Credit photo: instagram.com/mila_kryshchykhina
The beauty of this pixie haircut lies in the fact that it is both edgy and sassy, bold, and elegant not to mention stylish. What is more, in 2021 such a type of asymmetrical pixie is considered to be one of the sexiest ones by the opposite sex.
Asymmetrical Pixie For Thin Black Hair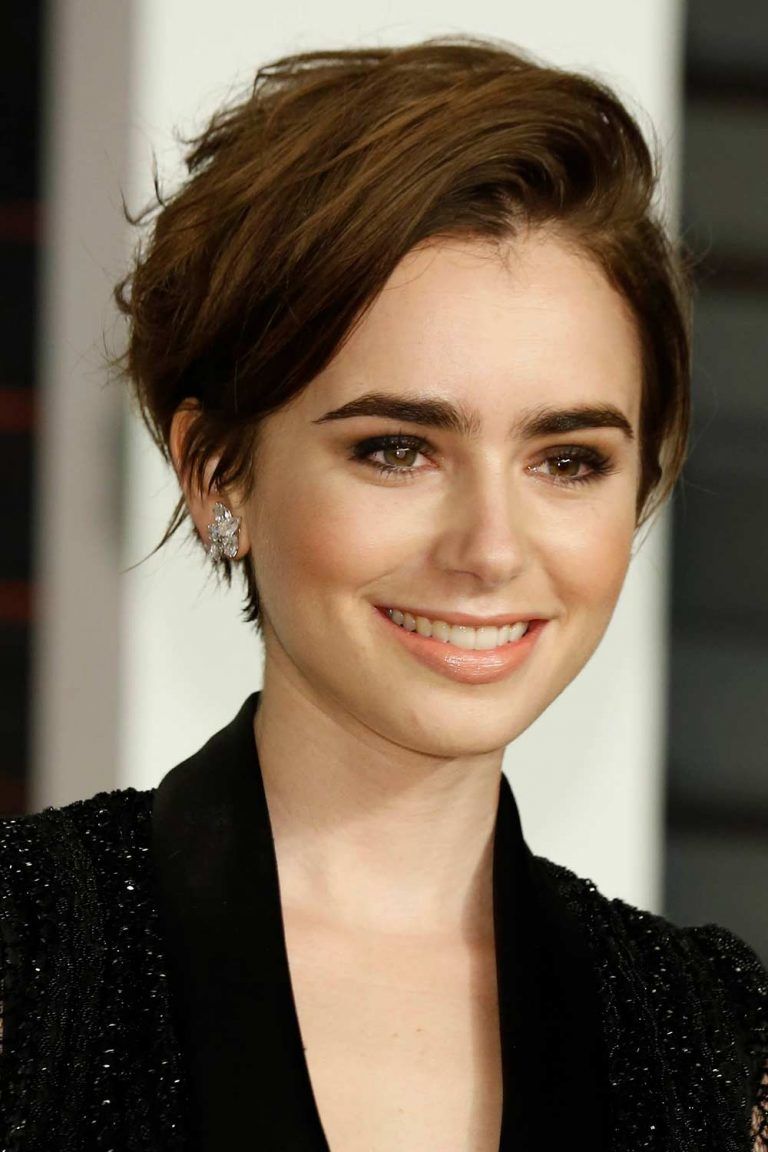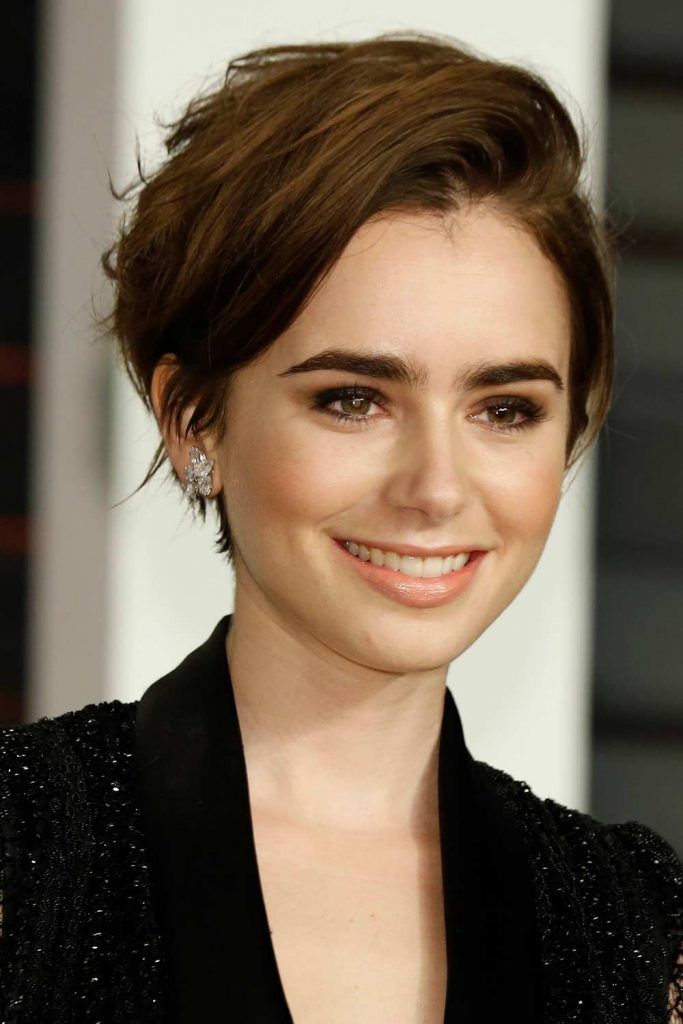 Dealing with thin hair may be problematic at times. However, with an appropriately chosen pixie hairstyle all is possible. For example, this asymmetrical one grants you just enough volume to keep things stylish and good-looking!
Short Graduated Chop Pixie For Thick Hair Brunette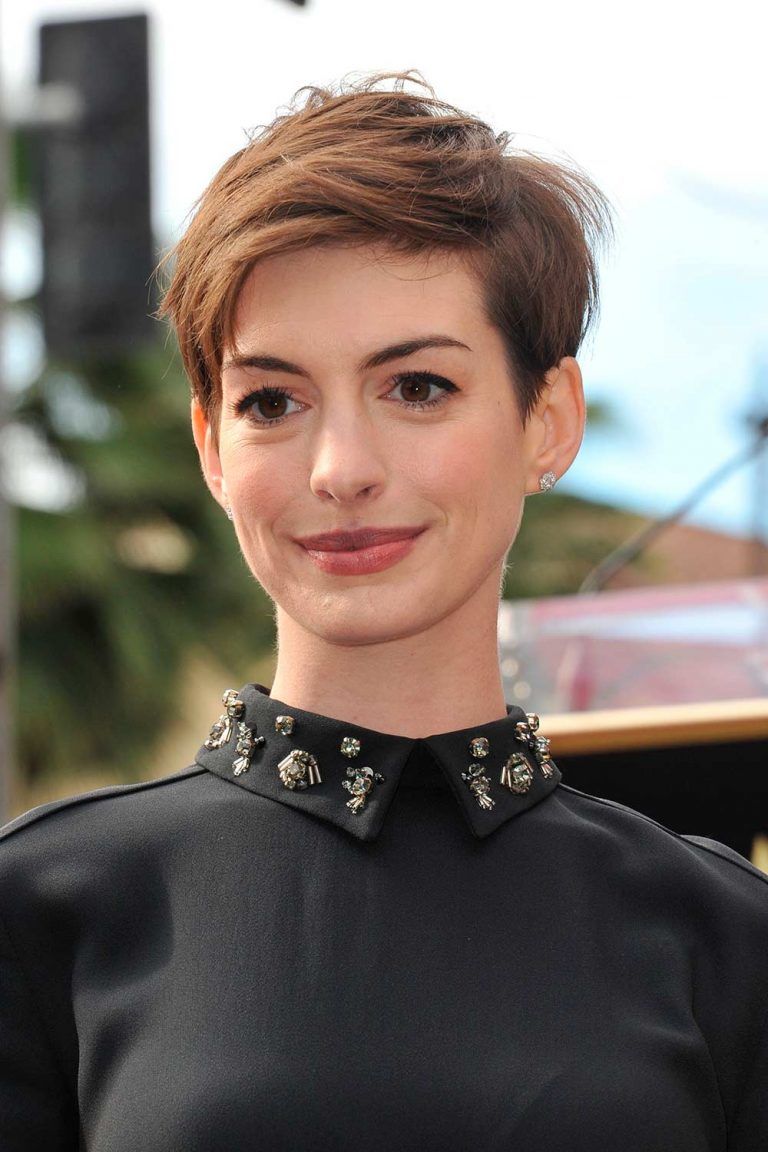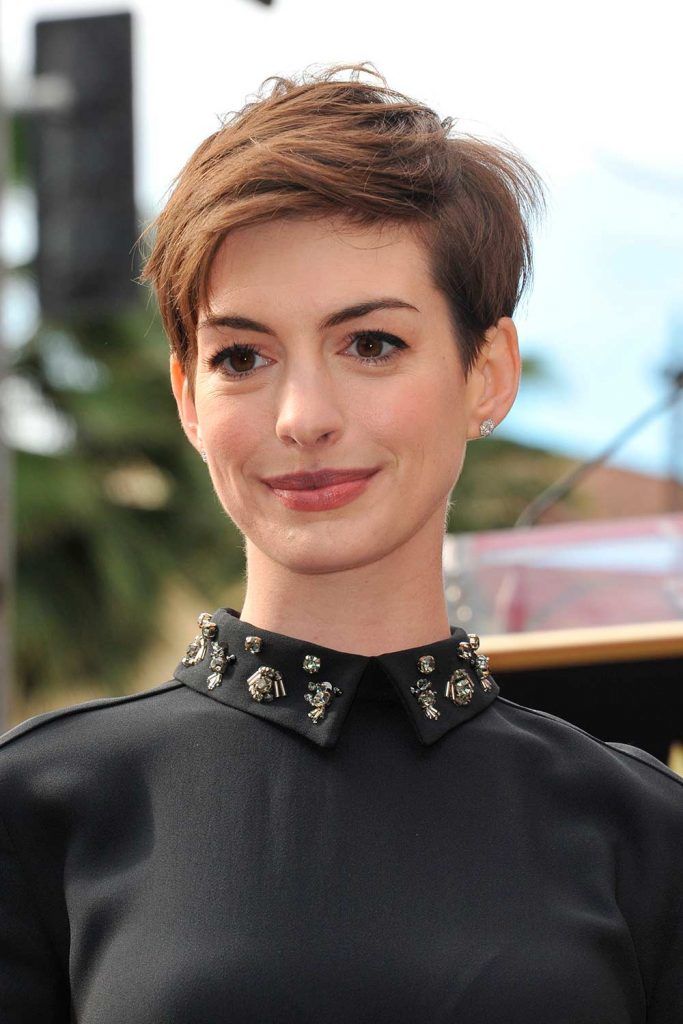 When it comes to thick hair things are not that smooth as well, because too much volume is not an option as well. That is why this graduated pixie takes away all the unnecessary volume and leaves you with a gorgeous, sleek, and fabulous pixie.
Long Asymmetrical Pixie For Straight Hair With Side Bangs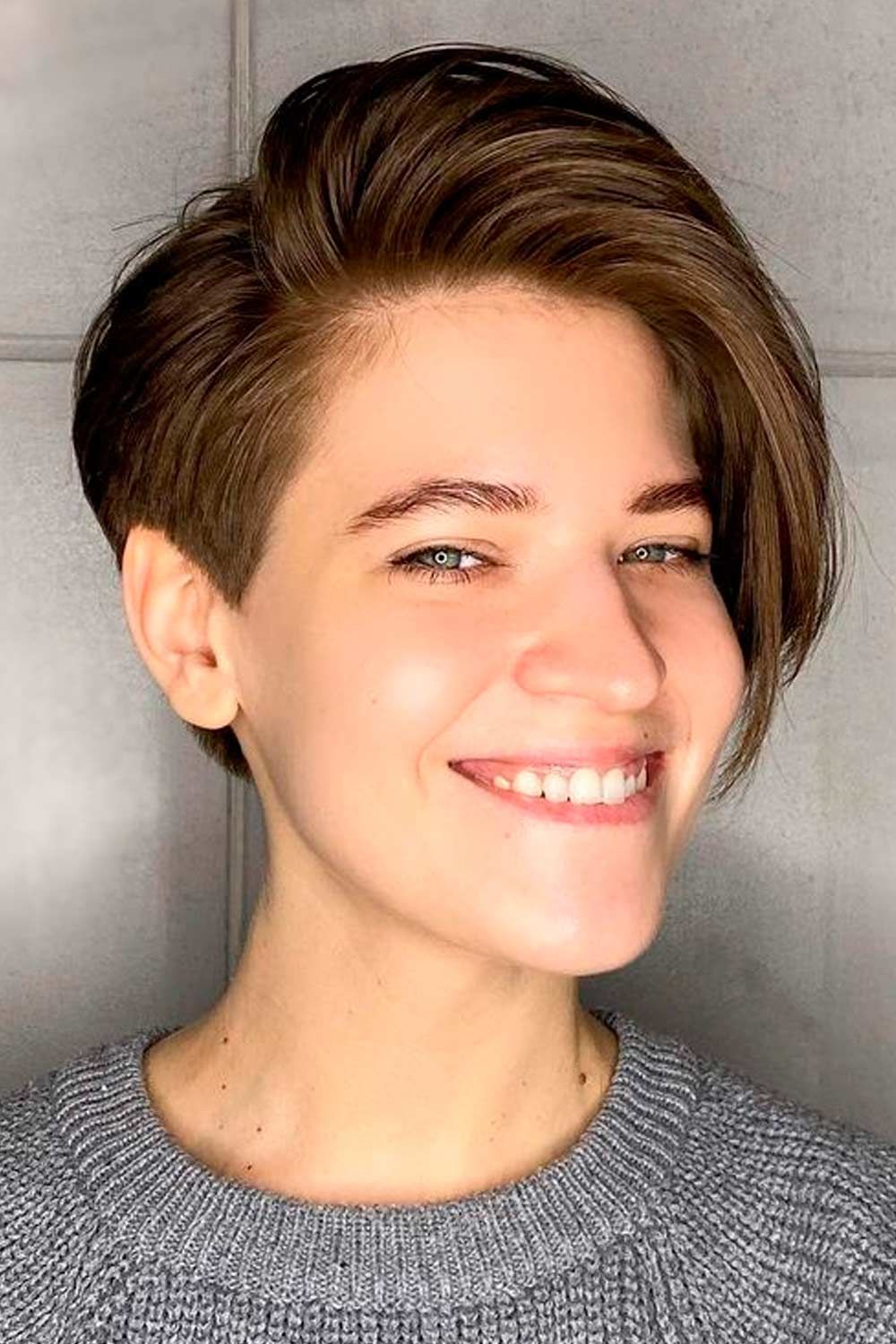 Credit photo: instagram.com/kristinakatsabina
Long pixies with bags are what you need to frame your face and hide away all the flaws while bringing all the benefits. Besides a rusty red hair color is on the edge of popularity these days, keep that in mind!
Voluminous Asymmetrical Pixie Cut With Deep Side Part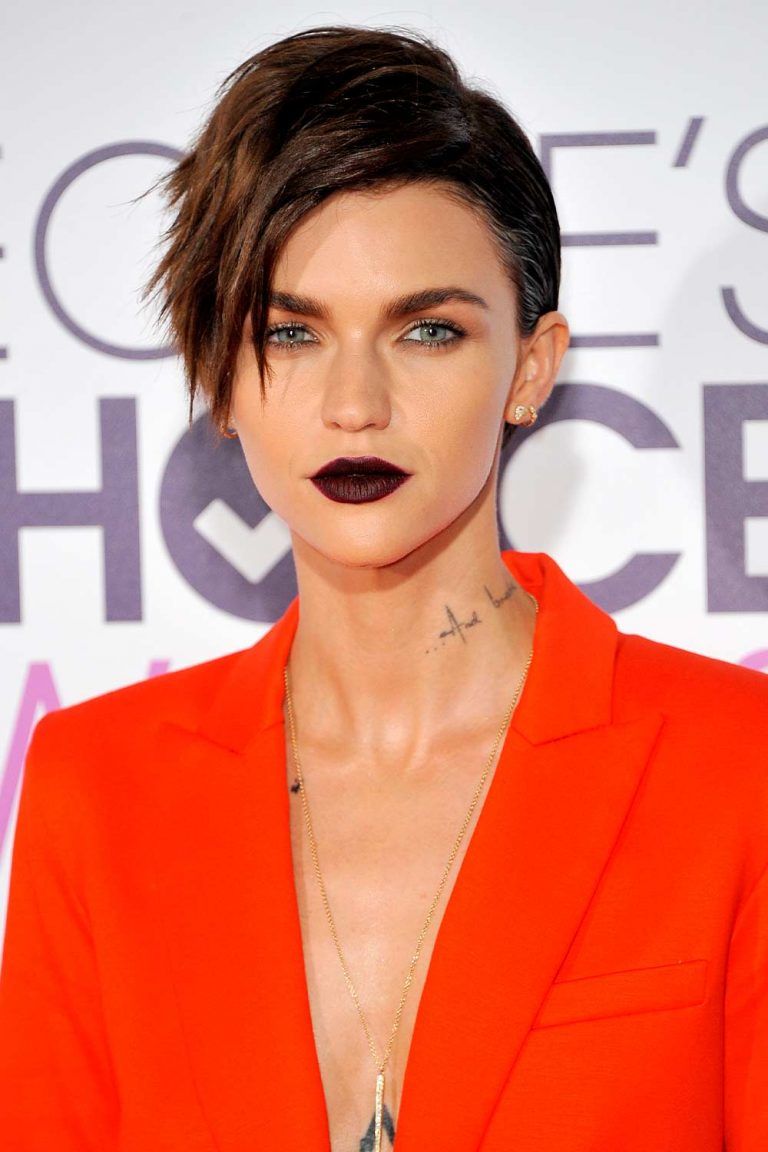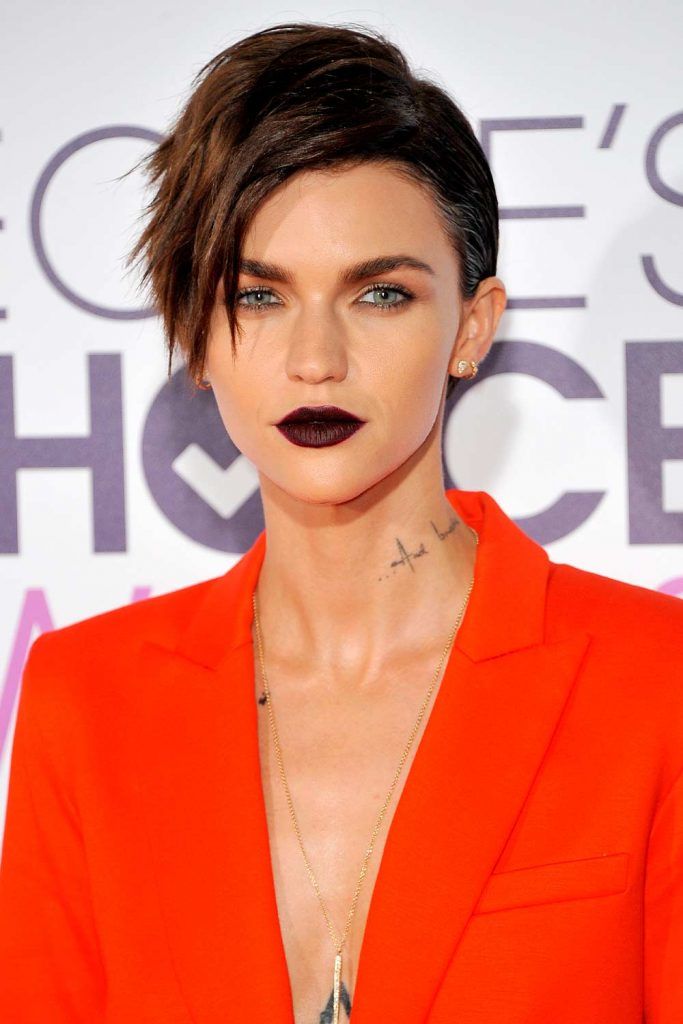 The best way to complement your short pixie hair in 2021 is to add a deep side part to it. Apart from the compliments your hair will look extraordinary voluminous and take things to an entirely new level of cool all you need is platinum blonde hair dye.
Slicked Back Long Asymmetrical Pixie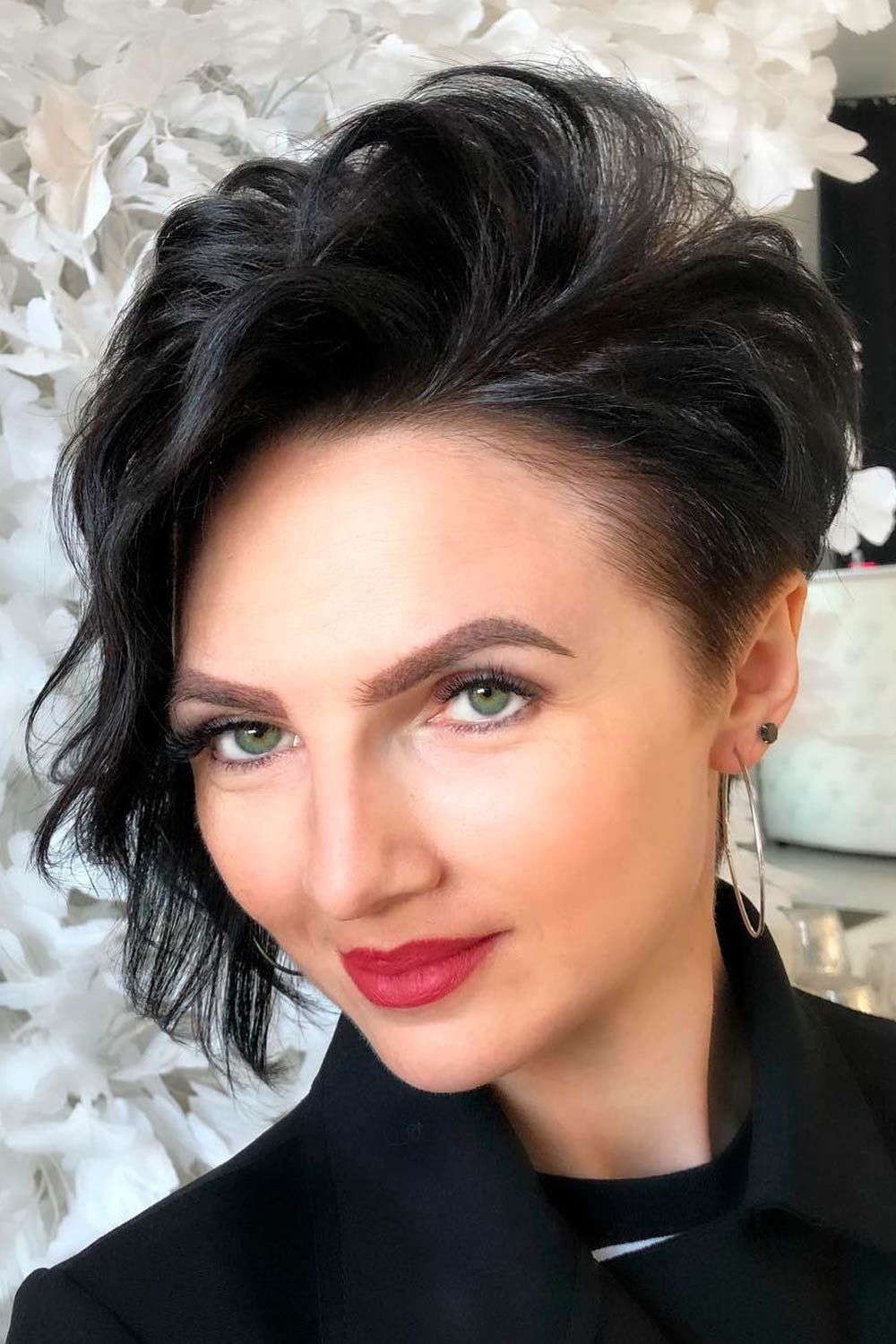 Credit photo: instagram.com/mila_kryshchykhina
In case you are afraid that your asymmetrically cut hair will get into your eyes all the time – all you need to do is to opt for a slicked-back pixie. As simple as that!
Asymmetrical Pixie Cut For Thick Hair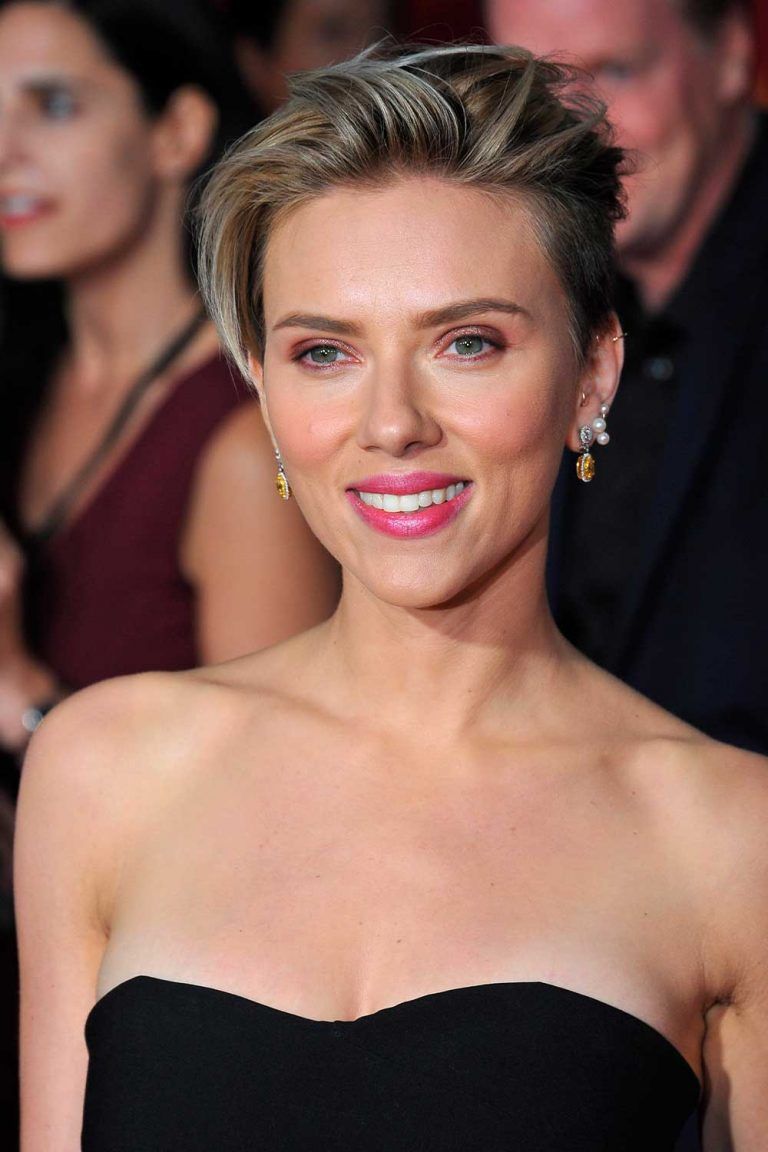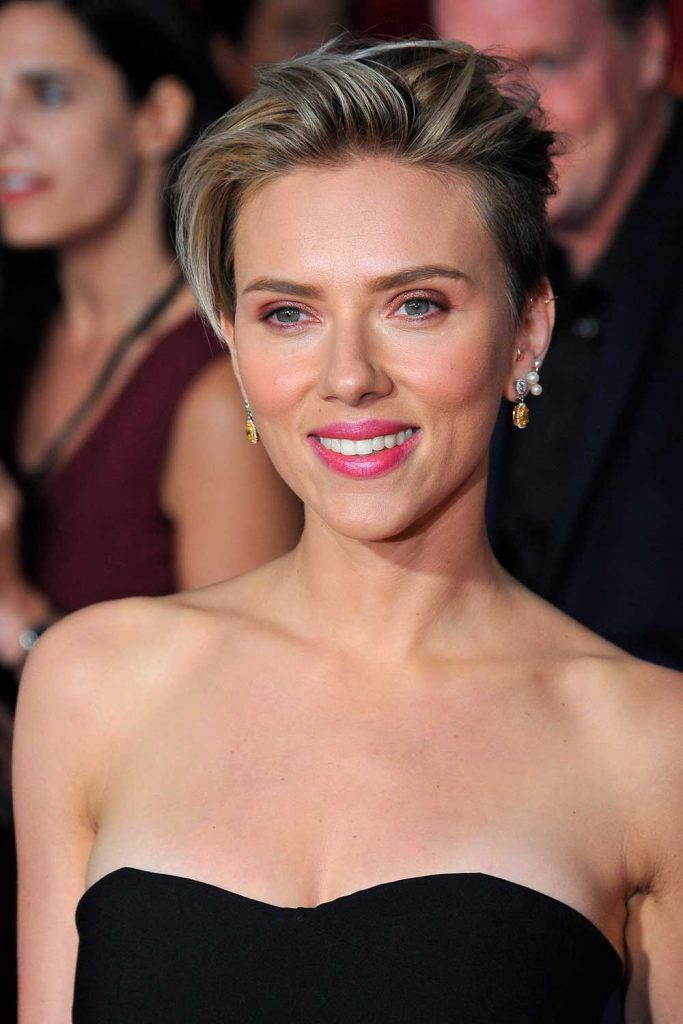 Still think that nothing can whip your unruly thick locks into perfect shape? Let this asymmetrical pixie prove otherwise. When creating this style, your hairstylist will change the thickness of the edges to make them manageable for styling while leaving a lot of fullness and volume on the top.
Asymmetrical Pixie Cut For Thin Hair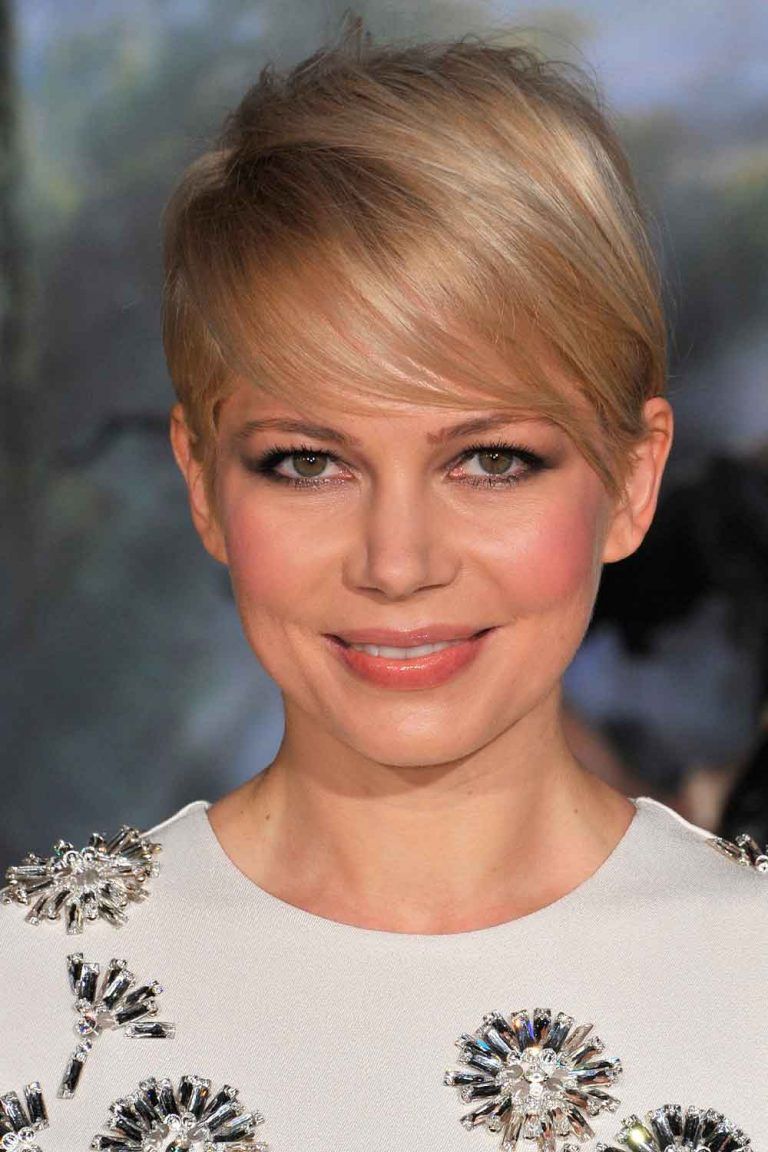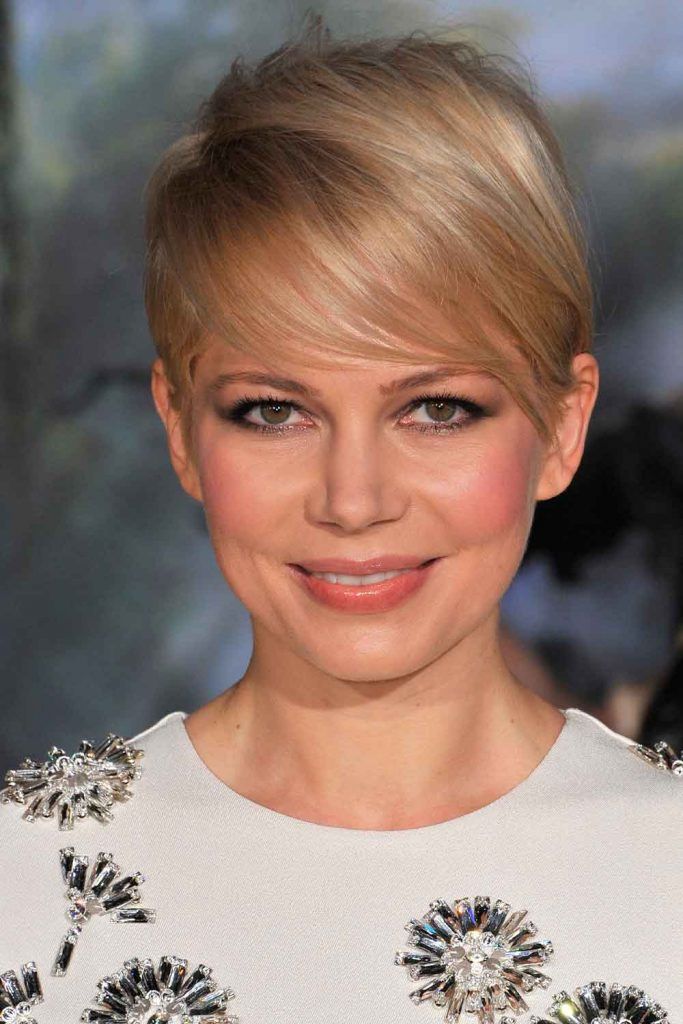 While thin hair is usually considered a real styling disaster, for a pixie cut it's not a problem at all. Moreover, the softer your hair is, the more flexible styling routine it offers. So the short, outweighed side and a longer, framing top will do a great job to your fine locks.
Straight Asymmetrical Pixie With Textured Layers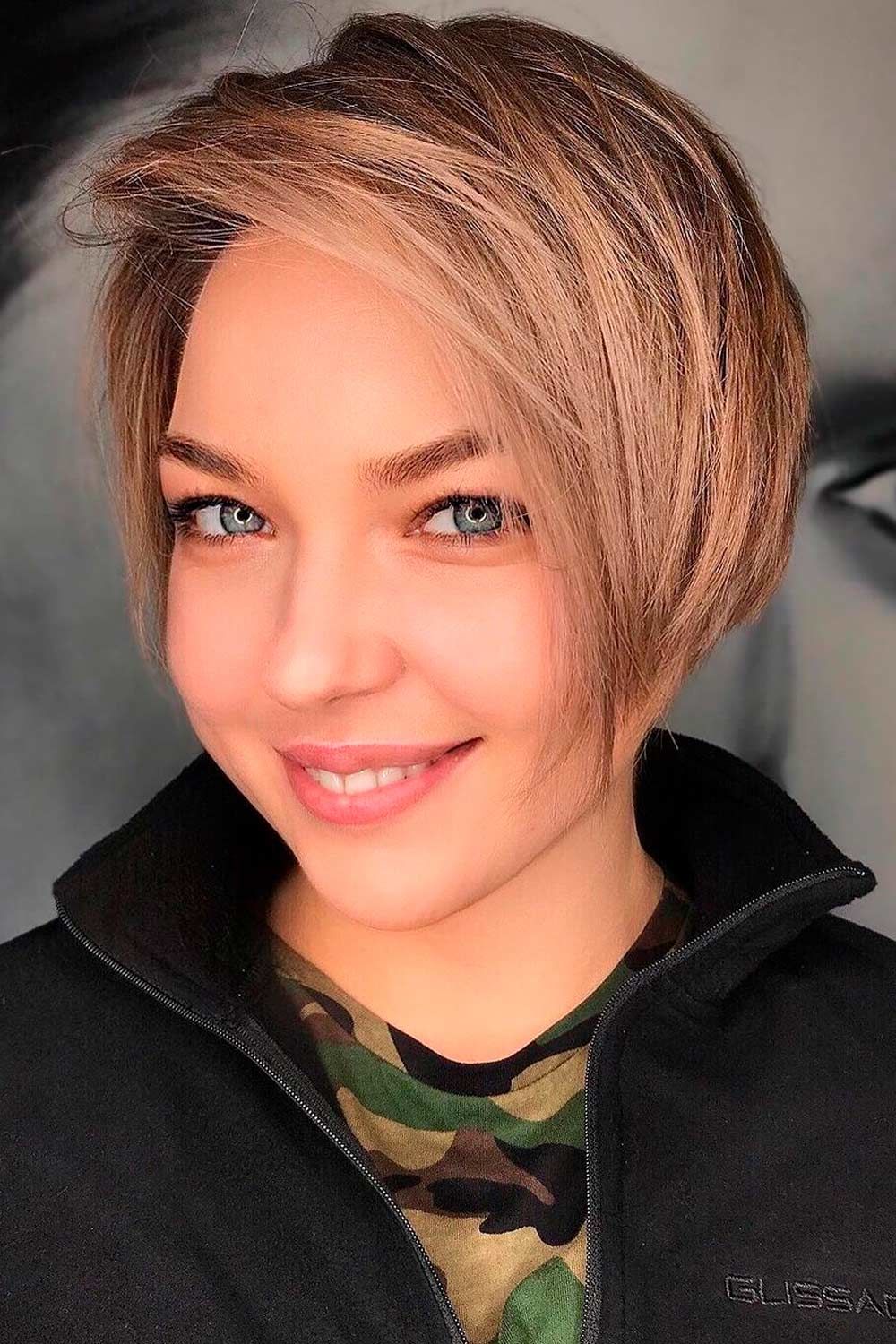 Credit photo: instagram.com/sofiya.bravo
Another proof for the eternal versatility of asymmetrical pixie cuts! Besides playing around with styling products, you can go for different layers to amp up your texture. For example, slight texturizing for top layers is enough to create a new image for your pixie: the top locks will stand out, adding some playful flirty vibes to the whole look.
Asymmetrical Long Pixie With Shaved Side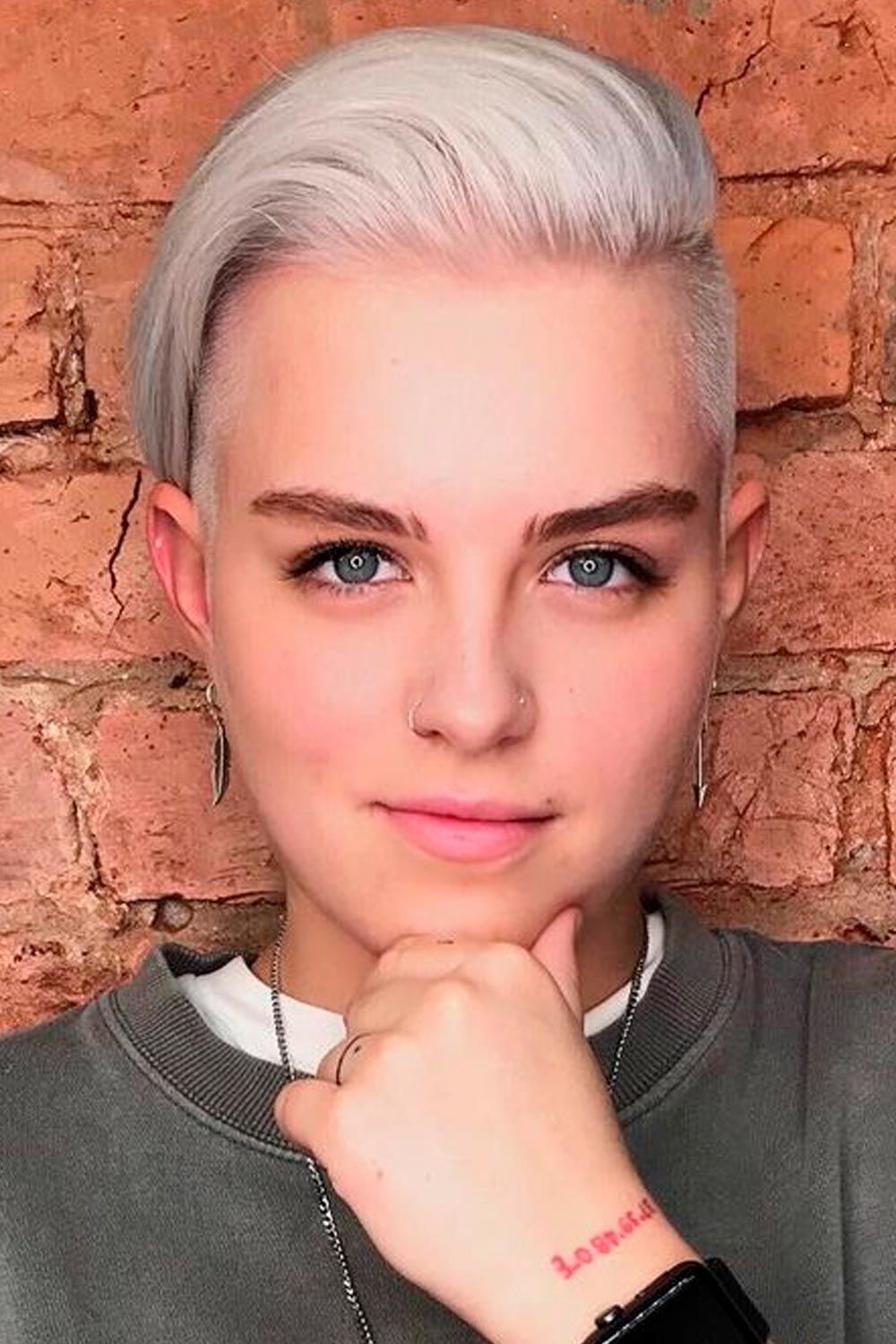 Credit photo: instagram.com/sofiya.bravo
Pixies, whatever they are, are doomed to have all eyes on them. But, there's always a chance for you to make it even more attention-grabbing by creating a signature look. Are you into dramatic contrasts? Make them big by shaving off the side of your pixie then! In this way, you will feed two birds with one scone: show off your bright character and build more volume.
Straight, Layered & Volumetric Pixie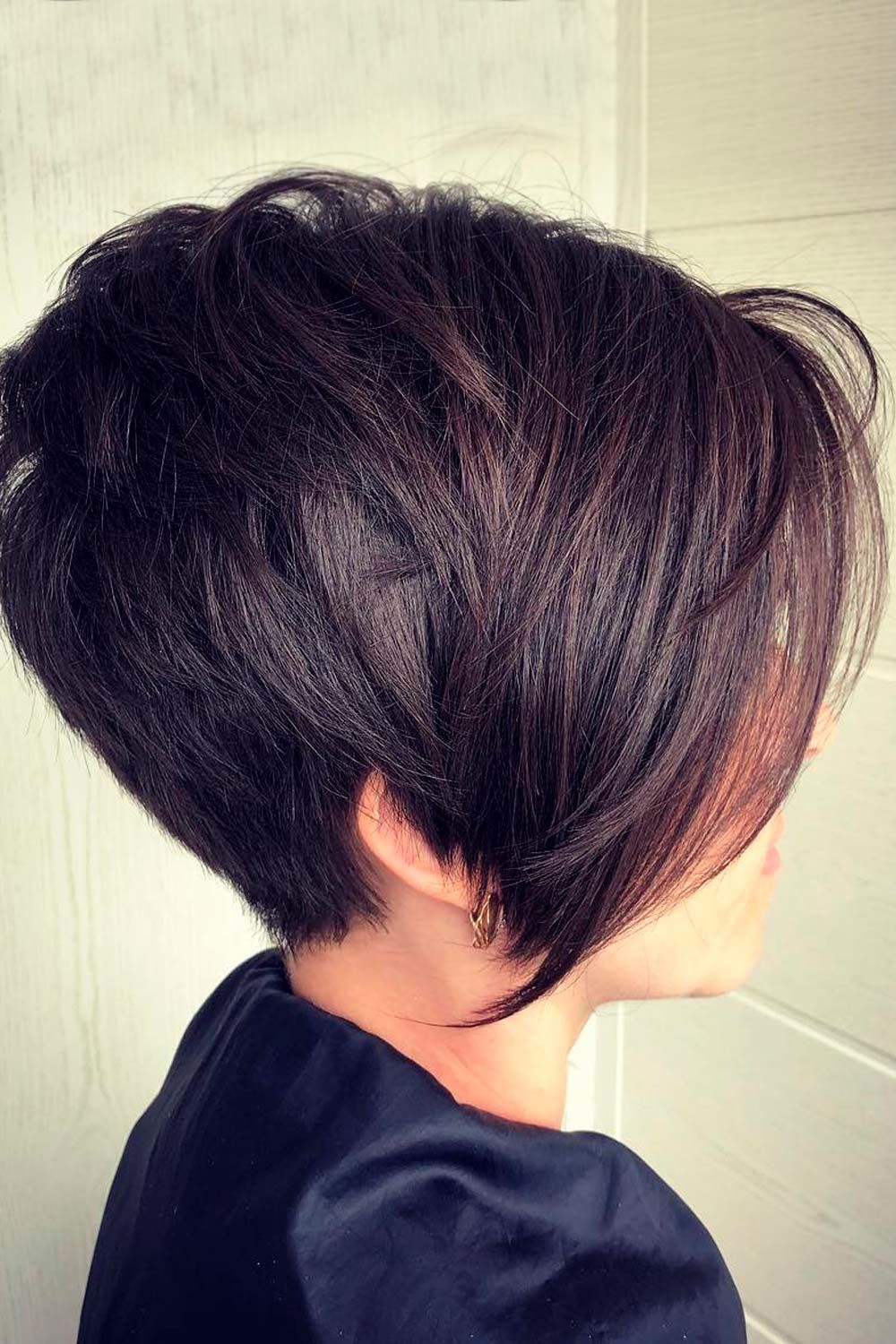 Credit photo: instagram.com/mila_kryshchykhina
Remember the bright and funky scene hair rocked by every single teen striving for self-expression? As it turned out, there's a short layered version of scene haircuts in the pixie universe. Featuring straight sharp layers with a side fringe, such pixies look pretty punky and edgy. Still, they look modern and hip, especially on fine hair types.
Voluminous Blonde Asymmetry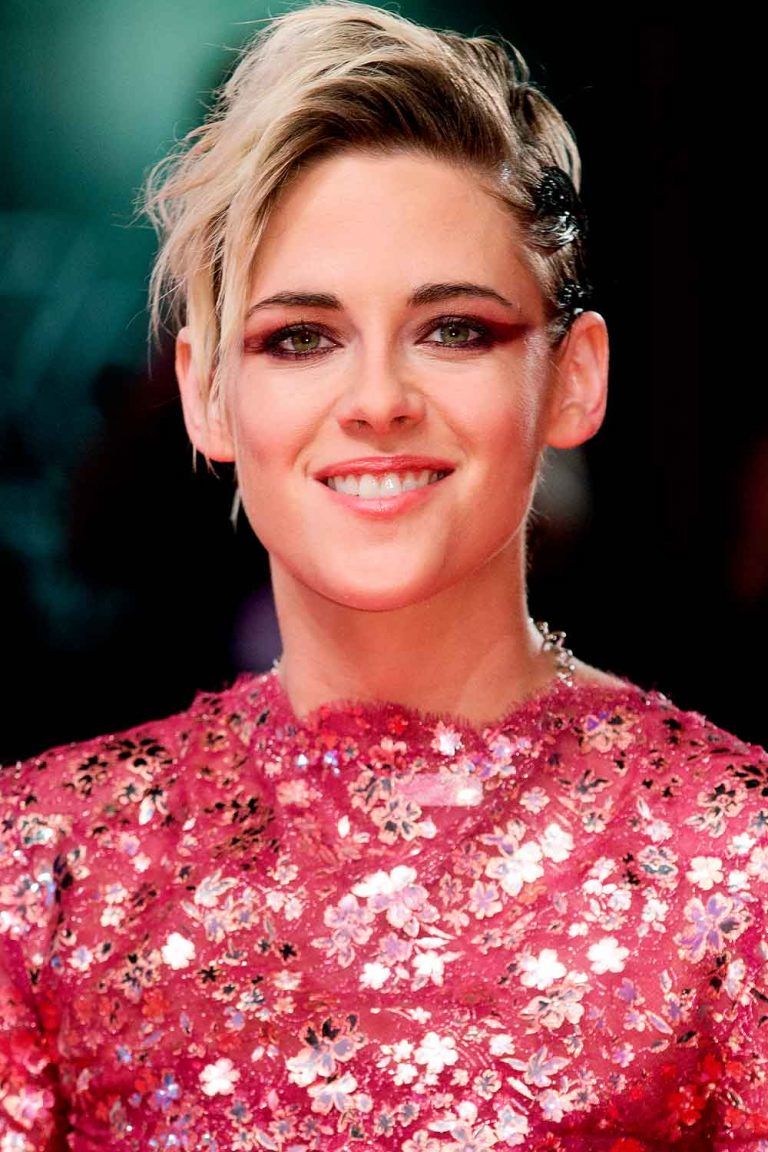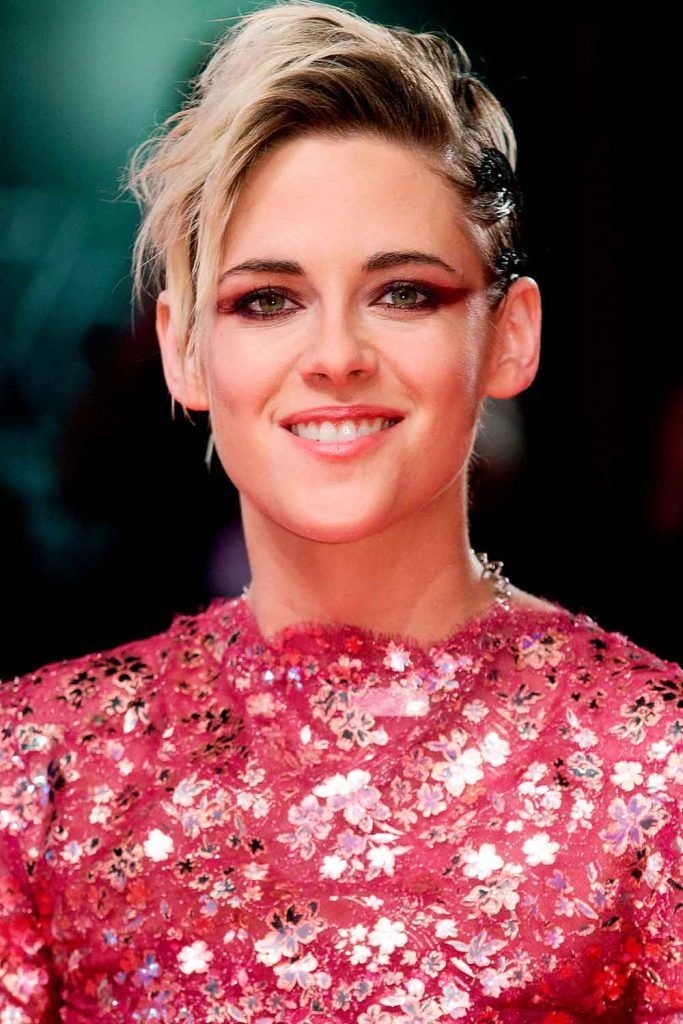 It doesn't matter how old you are, what size you wear, and what image you stick to: there's no way you won't fall in love with this pixie. A pixie haircut, where the sides are cut close and the top consists of long gradual layers, takes an individual approach to every girl that gives it a try. The highlight of the cut is the amazing front-framing volume which we obviously can't have too much of. Needless to say, here it adds dimension to one-toned blonde shade.
Straight, Lilac & Asymmetrical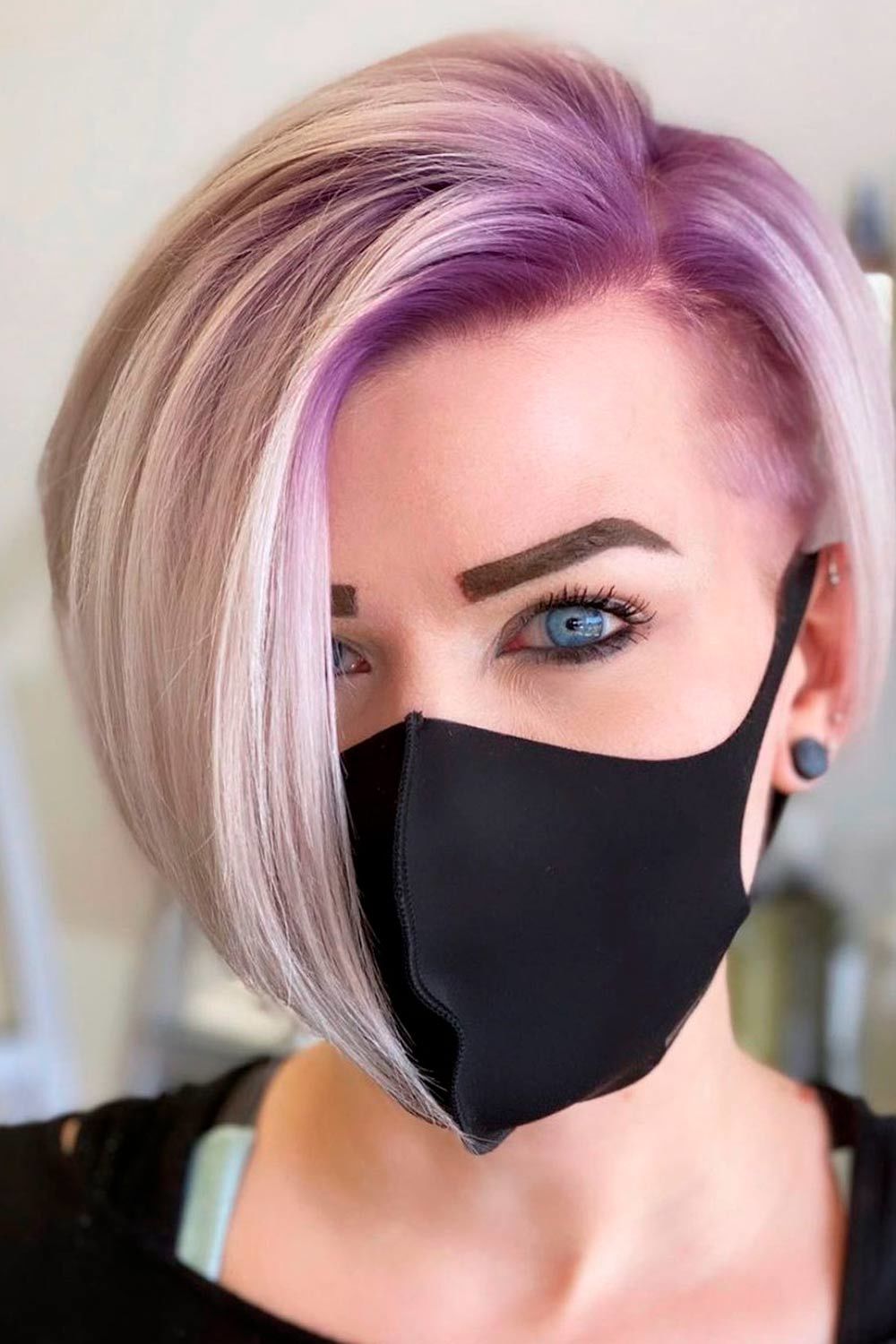 Credit photo: instagram.com/hairbyfranco
Asymmetrical pixies have the power to add a great deal of interest and character to a woman's appearance. Now, imagine what a fun duo you could create if you combined this type of pixie with some pop trendy color! The good news is, with a short haircut, it's easier for you to stay away from color commitment.
Silver Layered Straight Pixie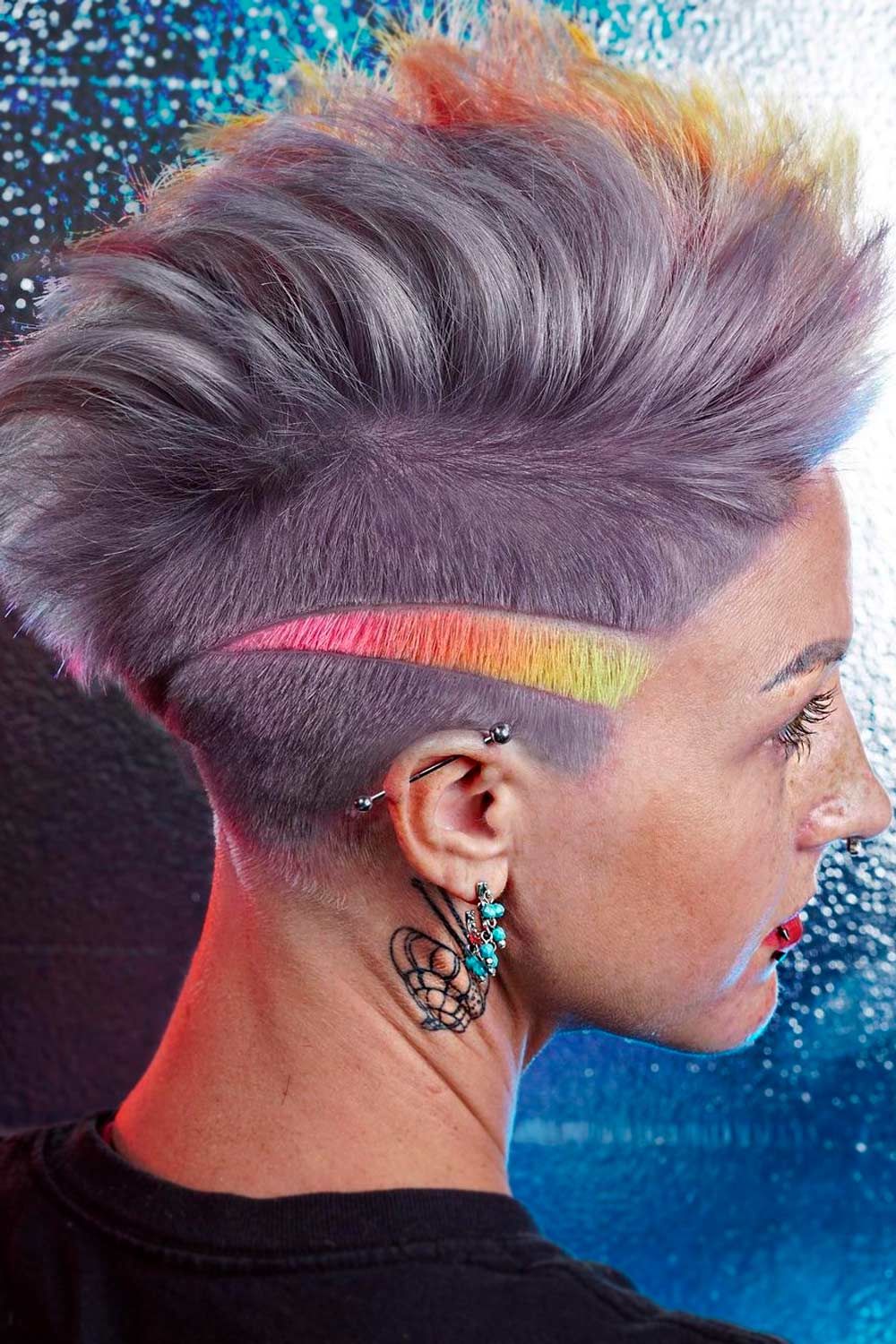 Credit photo: instagram.com/hairgod_zito
Shiny silvery blonde shades have lots of facets, and asymmetrical pixie cuts reveal the edgiest sides of the trendy palette. If not mixed with similar hues, silver colors may appear pretty dull. Thanks to various sharp layers running through pixies, these shades can get more alive and dynamic. What a twofer, huh?
Brown Straight Asymmetrical Pixie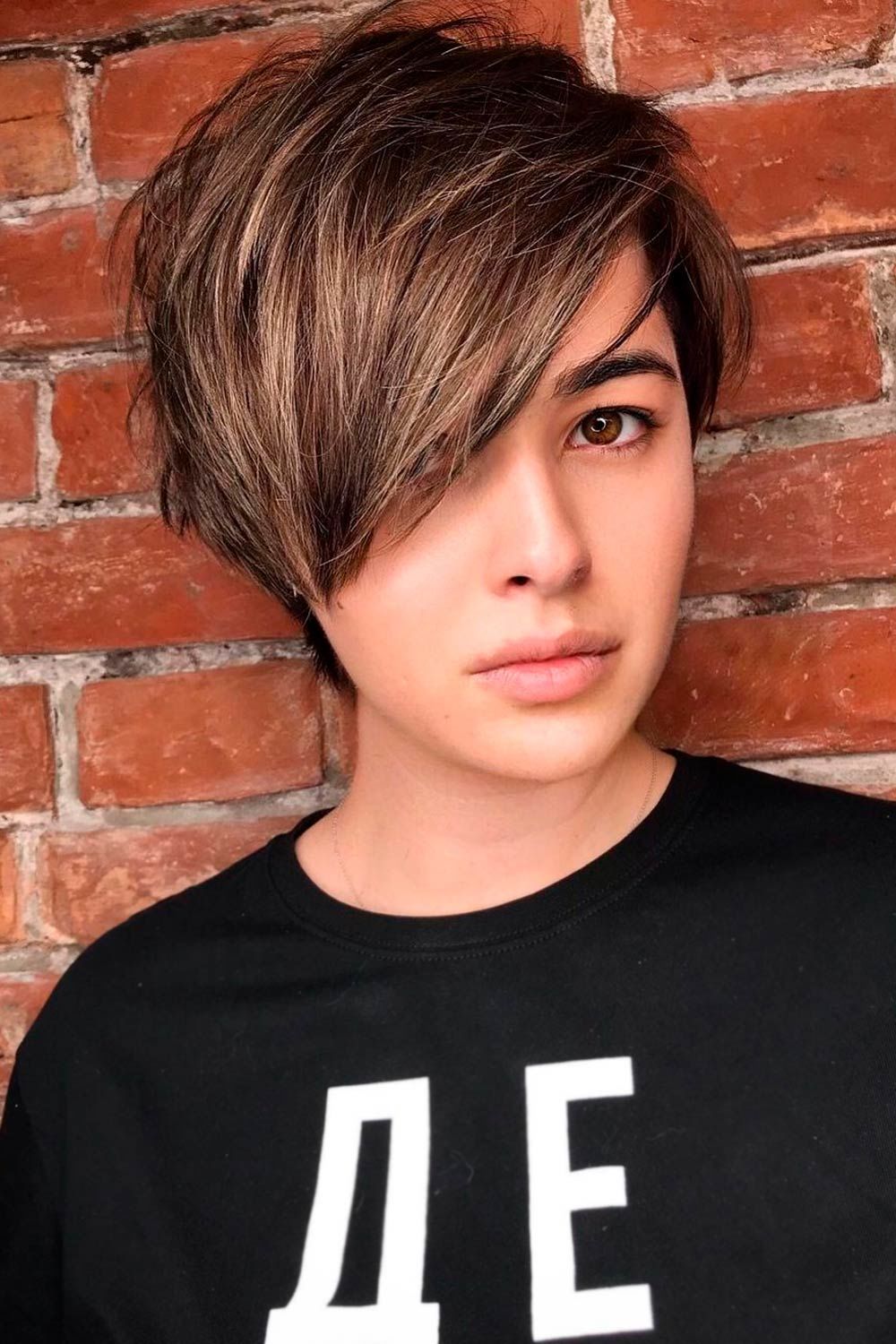 Credit photo: instagram.com/sofiya.bravo
Now, let's get some rest from trending spicy shades and appreciate the beauty of naturalness. Here, you can see how an asymmetrical pixie enhances a vibrant shade of brown, showing that naturalness will never go out of style.
Burgundy Layered Pixie
Посмотреть эту публикацию в Instagram
Credit photo: instagram.com/jeanclaudeelmoughayar
Wavy Asymmetrical Pixie
Cropped Pixie Cut For Curly Hair
Посмотреть эту публикацию в Instagram
Credit photo: instagram.com/alicia_wunderbar
Very often ladies with curly hair are misled by the false consumption that pixies are for straight hair only. We are here to assure you that cropped pixies look as great on wavy hair as they do on straight, you can have a look yourself in case you do not trust us.
Long Asymmetrical Pixie For Wavy Hair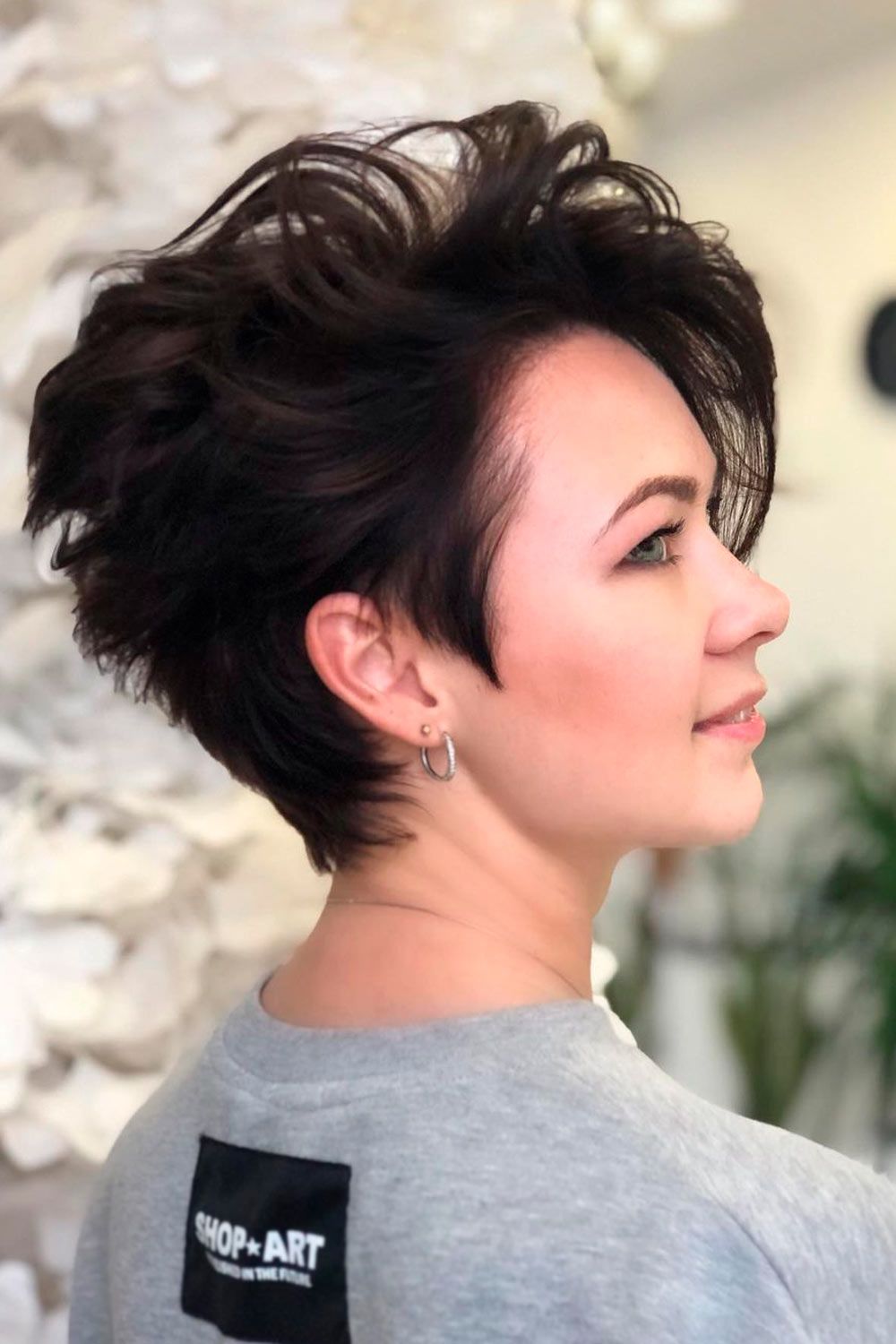 Credit photo: instagram.com/mila_kryshchykhina
Many women are dying to try out pixie cut but they are afraid to sacrifice all the long hair, and that is understandable. However, there is a perfect way out for those of you who want to keep some length – long asymmetrical pixie. As you can see longer pixie cut looks as fabulous as its shorter equivalent!
Pixie Cut For Short Curly Hair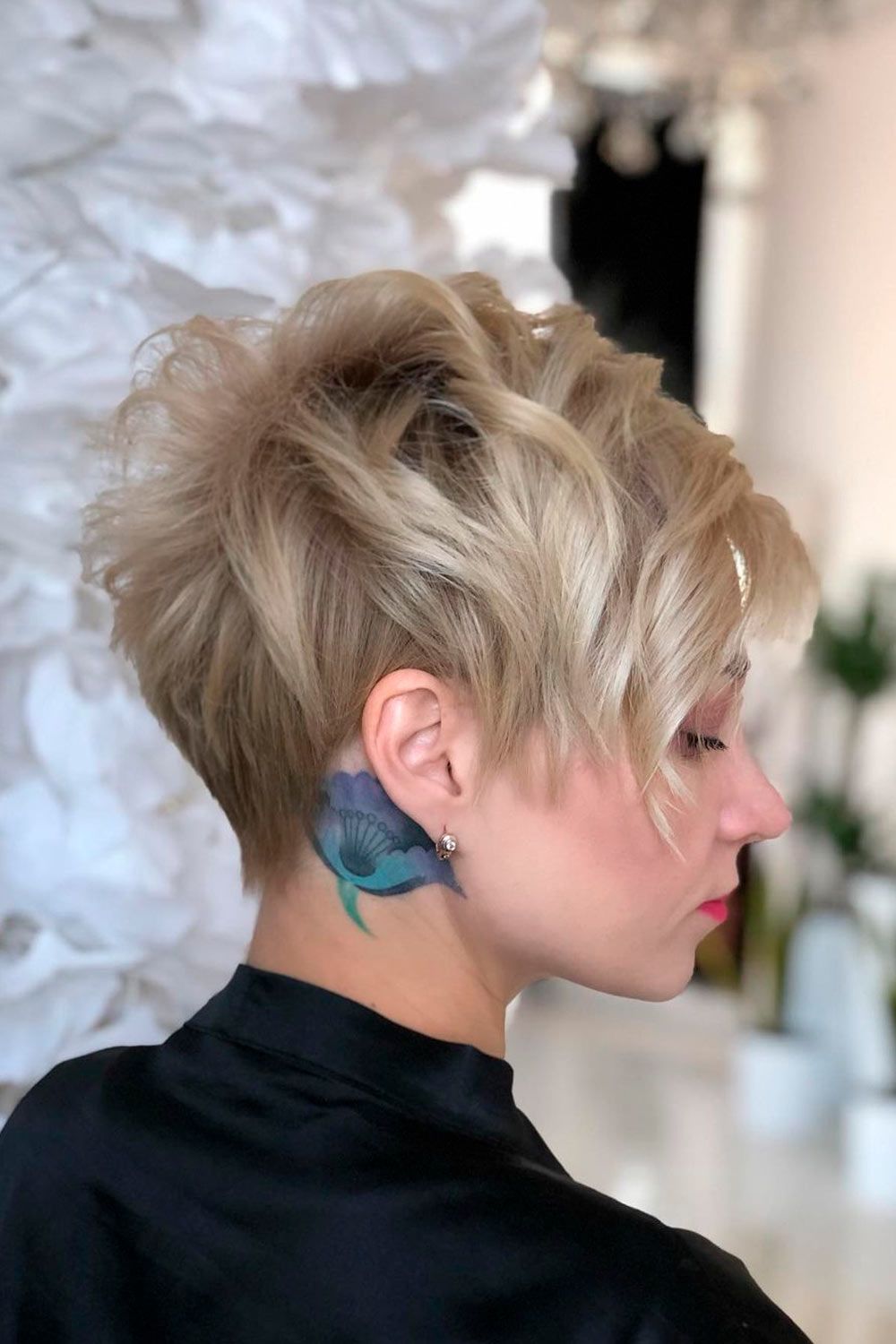 Credit photo: instagram.com/mila_kryshchykhina
Very often ladies with curly locks complain that short haircut is not for them. Well, ladies, as you can see such an asymmetrical cut looks gorgeous on wavy hair. What is more, cotton candy shading will spice things up, and there will be no chance to go unnoticed anywhere you are headed!
Wavy Asymmetrical Pixie Cut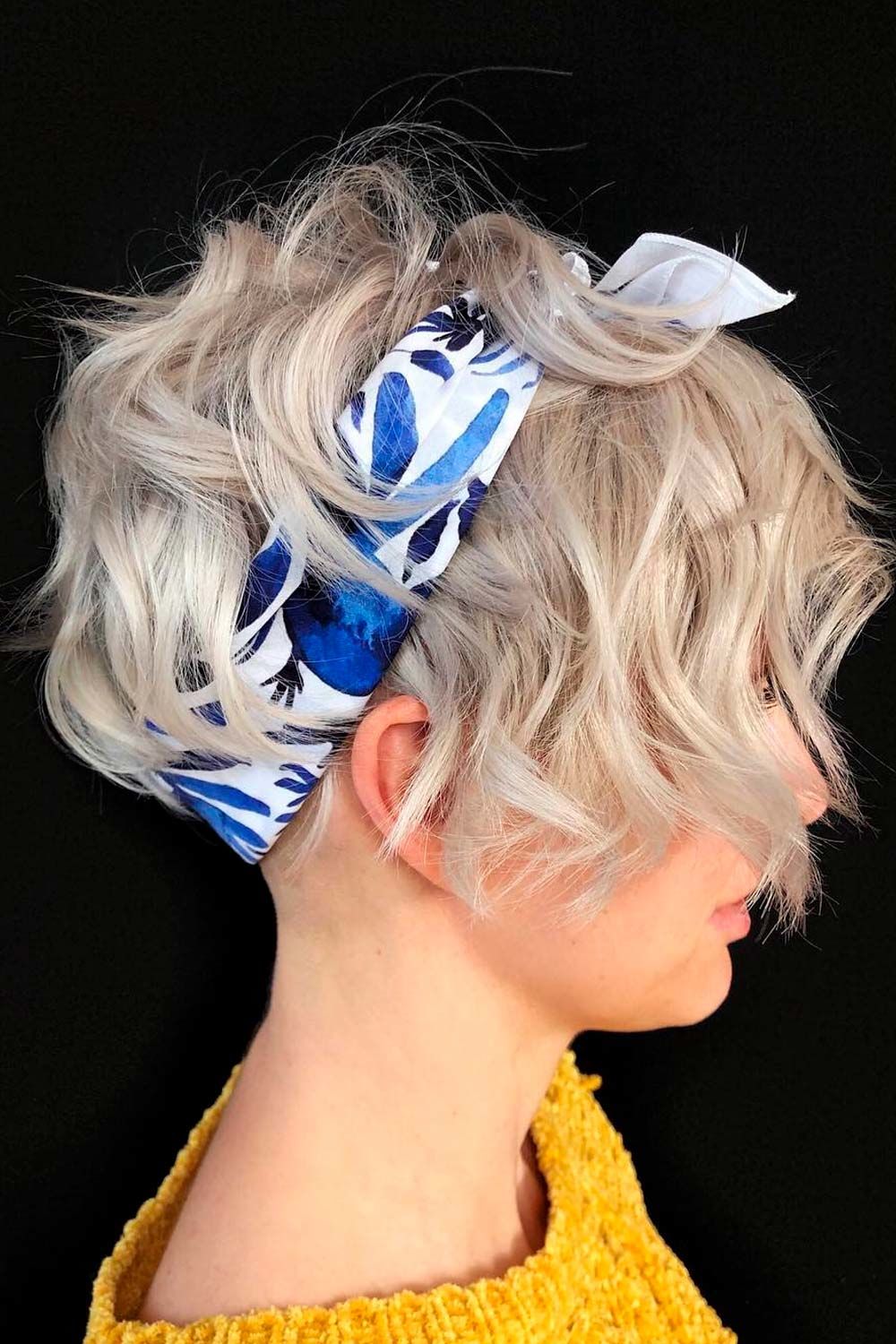 Credit photo: instagram.com/chrisjones_hair
Yes, the asymmetrical pixie has many faces, and when its mood is all about girliness, nothing can compare to it. You can keep the side portion as it is and focus on the texture on top, giving it a lovely wavy body.
Messy Asymmetrical Pixie Cut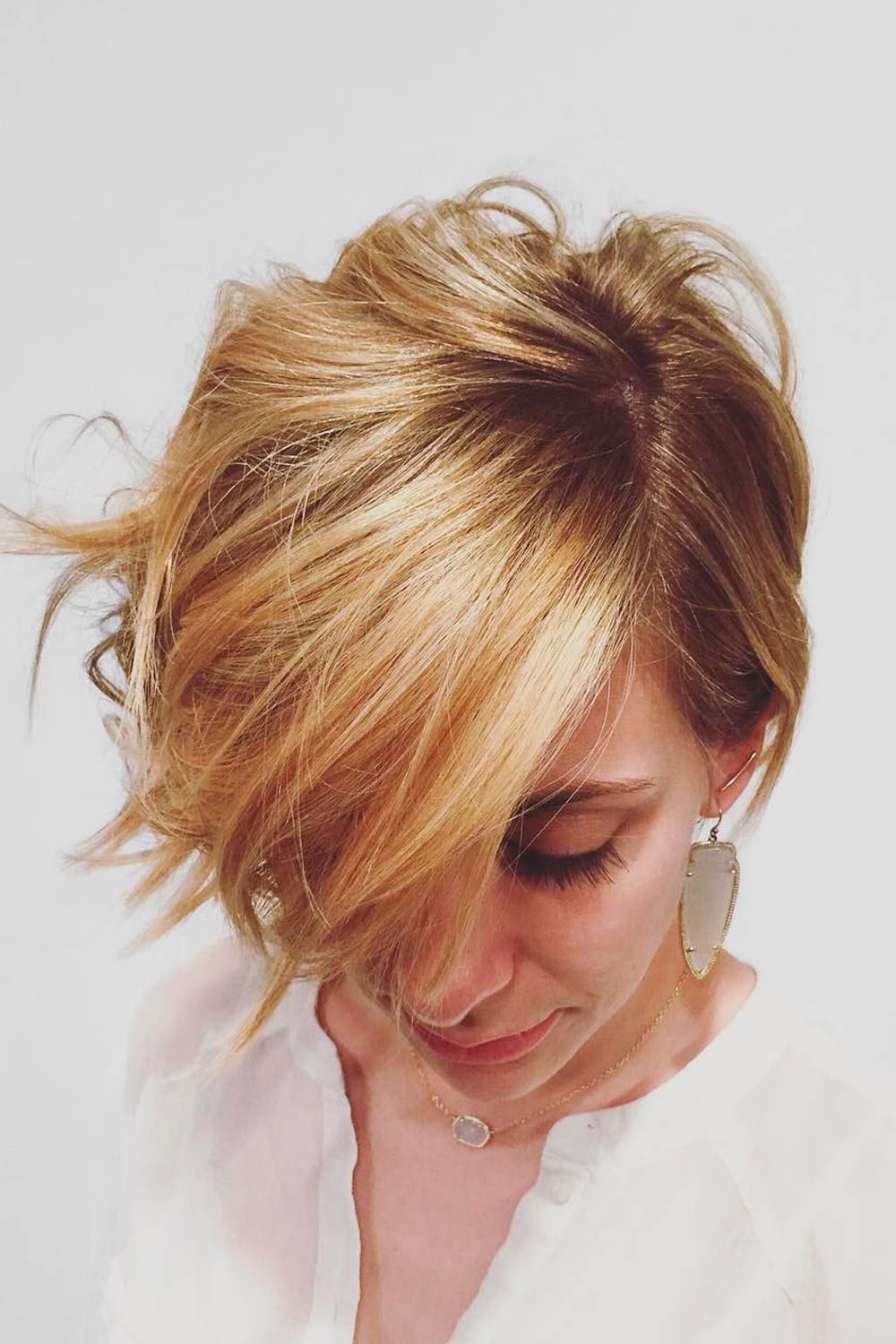 Credit photo: instagram.com/chrisjones_hair
For a casual look, look no further messy pixies. Not only do such styles express a cool, confident attitude but also get the most out of your texture, showing that you're a woman who knows how to rock trends.
Extreme Short Pixie For Curly Hair
Посмотреть эту публикацию в Instagram
Credit photo: instagram.com/allthingsneena
Even the shortest asymmetrical pixie will look gorgeous on all types of hair, and curly one is clearly not the exception. See for yourself!
Asymmetrical Wavy Pixie With Caramel Highlights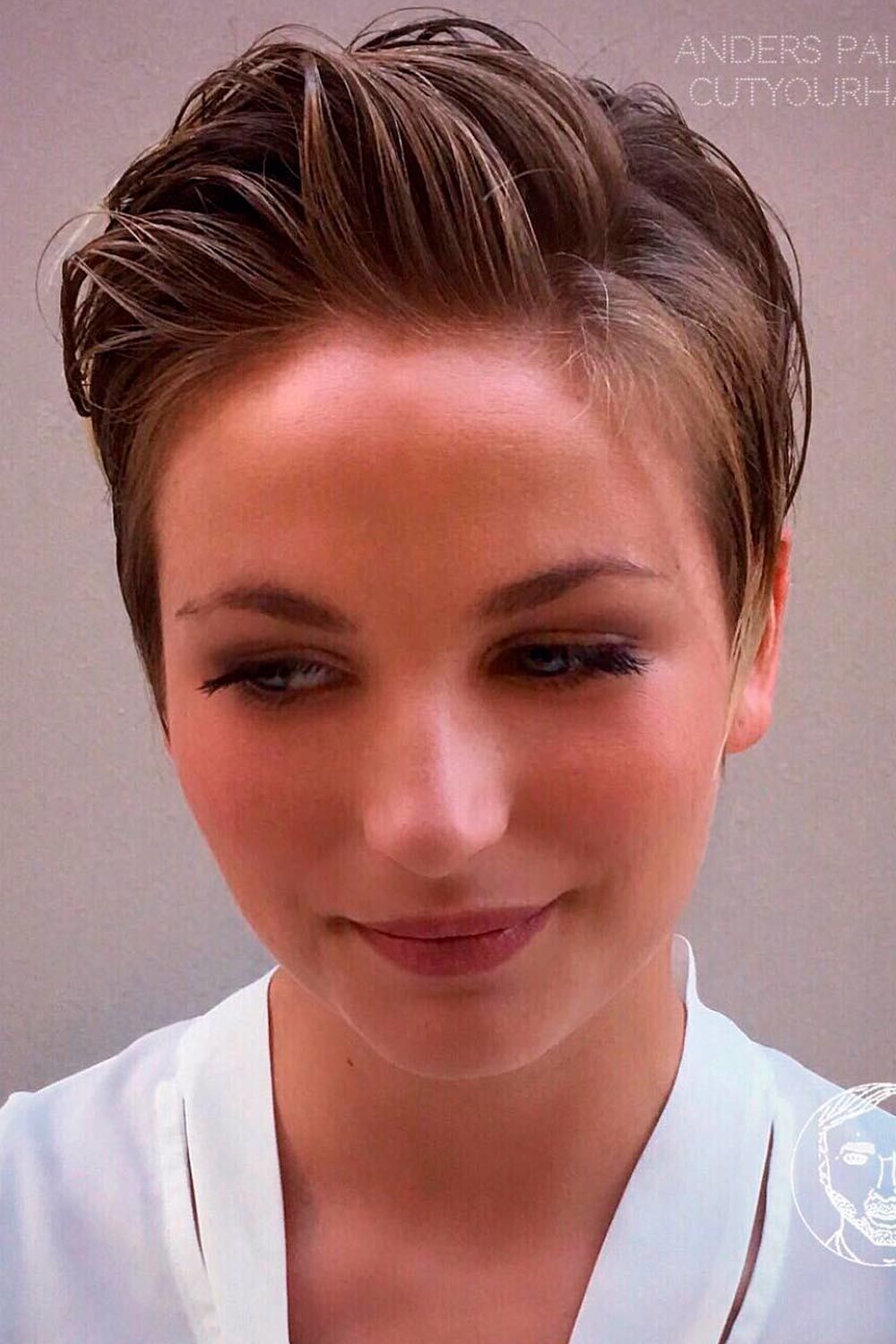 Credit photo: instagram.com/cutyourhair
The best thing about asymmetry is that you can always enhance its charm in your own way. Some girls love to intensify the movement in their imbalanced locks with the help of layers; others take it to the next level by creating messy waves. What about you? Well, you can combine these ideas, finishing everything with the magic of colors! A well-blended dimensional balayage will add more dynamics to your locks, freshening up your color and enlivening your look.
Asymmetrical Wavy Pixie With Shaved Side
Посмотреть эту публикацию в Instagram
Credit photo: instagram.com/snchezrebeca
Believe it or not, an asymmetrical pixie cut is your one-way ticket to the spotlight. But first, you should make sure to highlight your top as dramatically as possible. Of course, nothing will work better than shaved sides. Once you make this head-turning move, you will make your asymmetrical top even bigger, attracting even more attention than ever. And if you want this look to reach its highest, waves will do the trick.
Asymmetrical Shaggy Pixie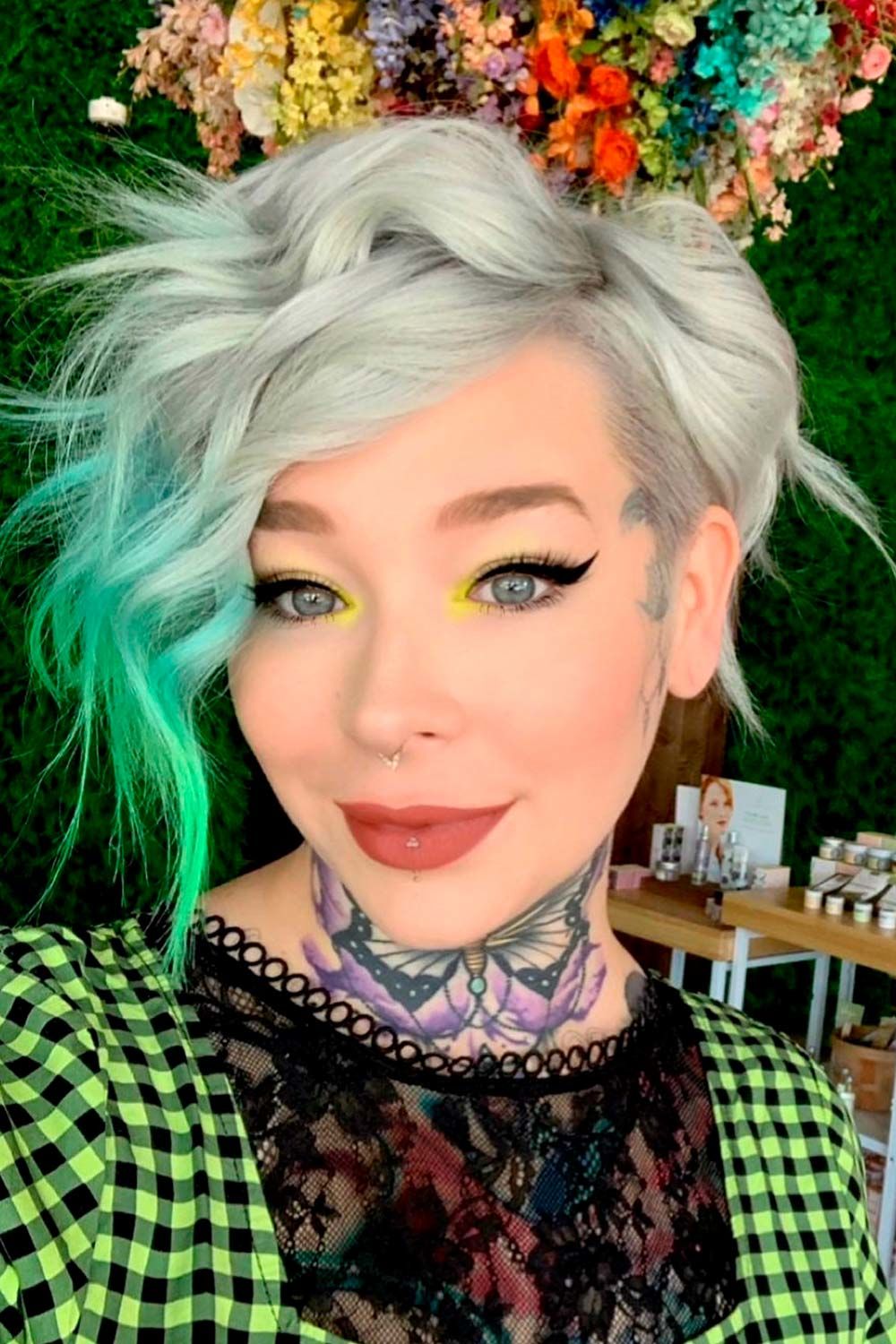 Credit photo: instagram.com/xostylistxo
Can you imagine the visual impact of your pixie if you combine the freedom of a shag with the drama of asymmetry? Behold! This picture is one of the thousands of ways to recreate this idea and add more dynamics to your everyday look. Ask your stylist for shaggy layers throughout the length, get yourself some texturizing products, and do this masterpiece in less than 5 minutes!
Wavy Messy Asymmetrical Pixie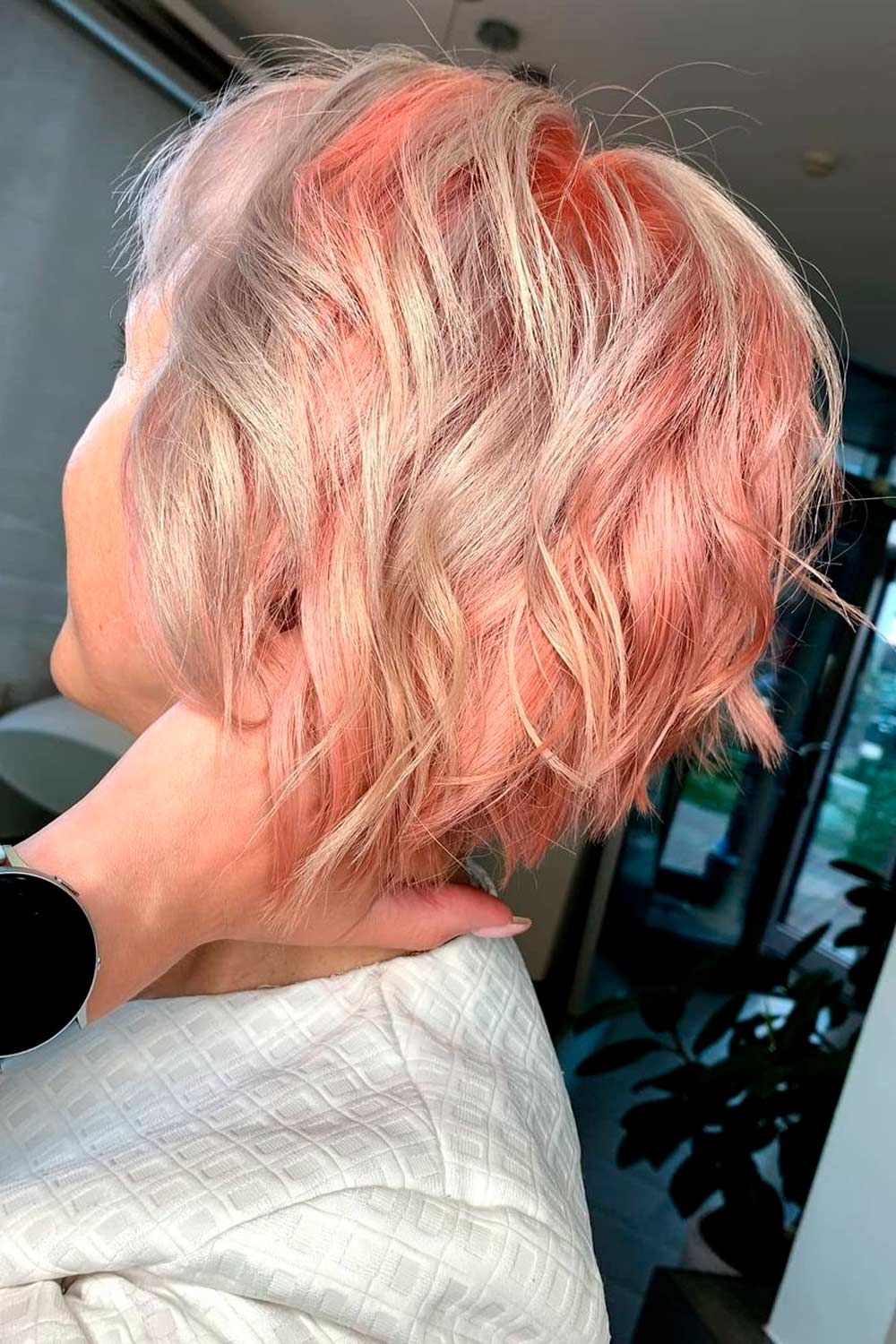 Credit photo: instagram.com/darlingsalon
Messy Asymmetrical Pixie
Textured Pixie With Side-Swept Bangs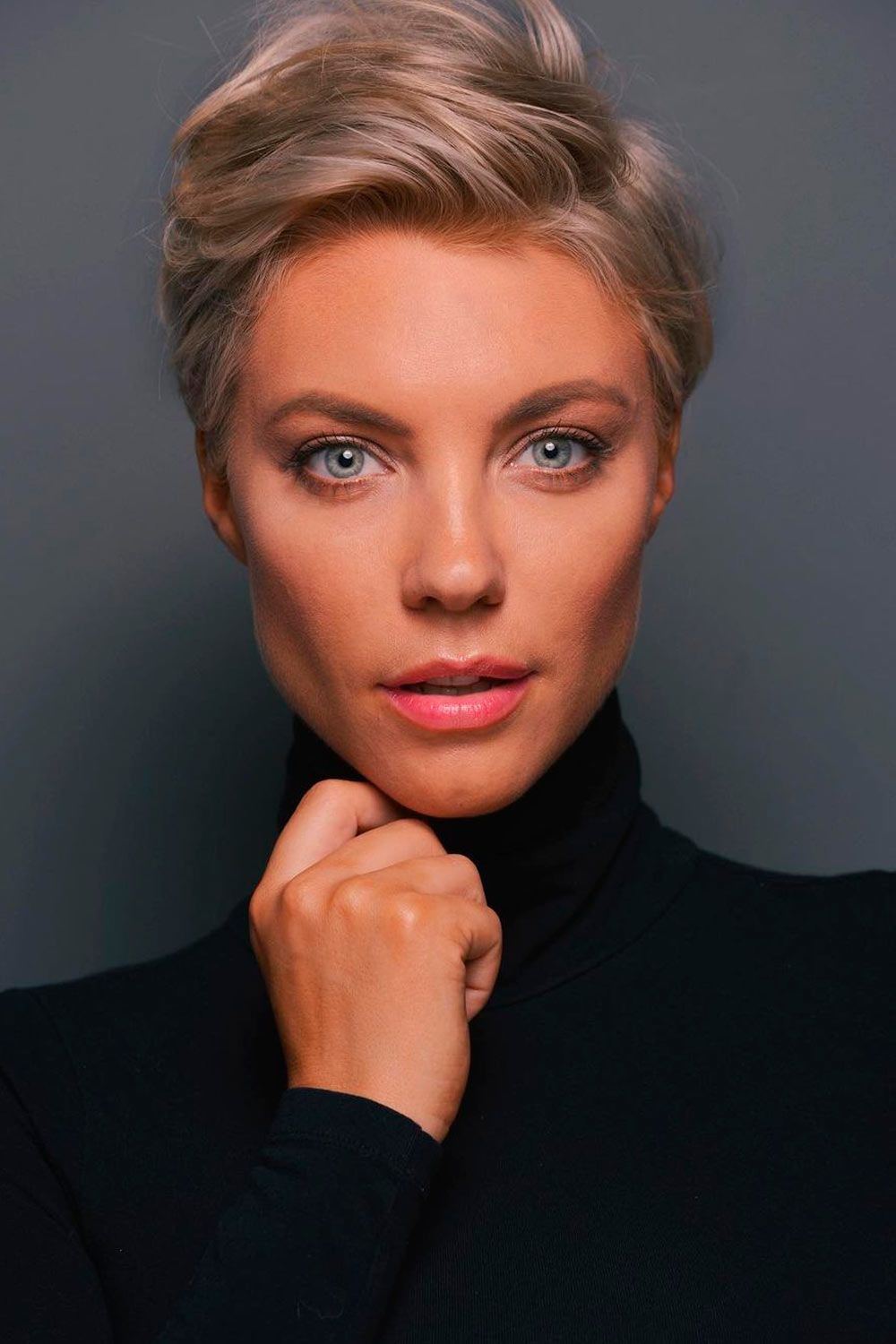 Credit photo: instagram.com/sissemarie
Despite the hair type textured pixie with some asymmetry added looks both cute and feminine. What is more, all you need to style it is a little bit of mousse – that is it.
Messy Layered Asymmetrical Pixie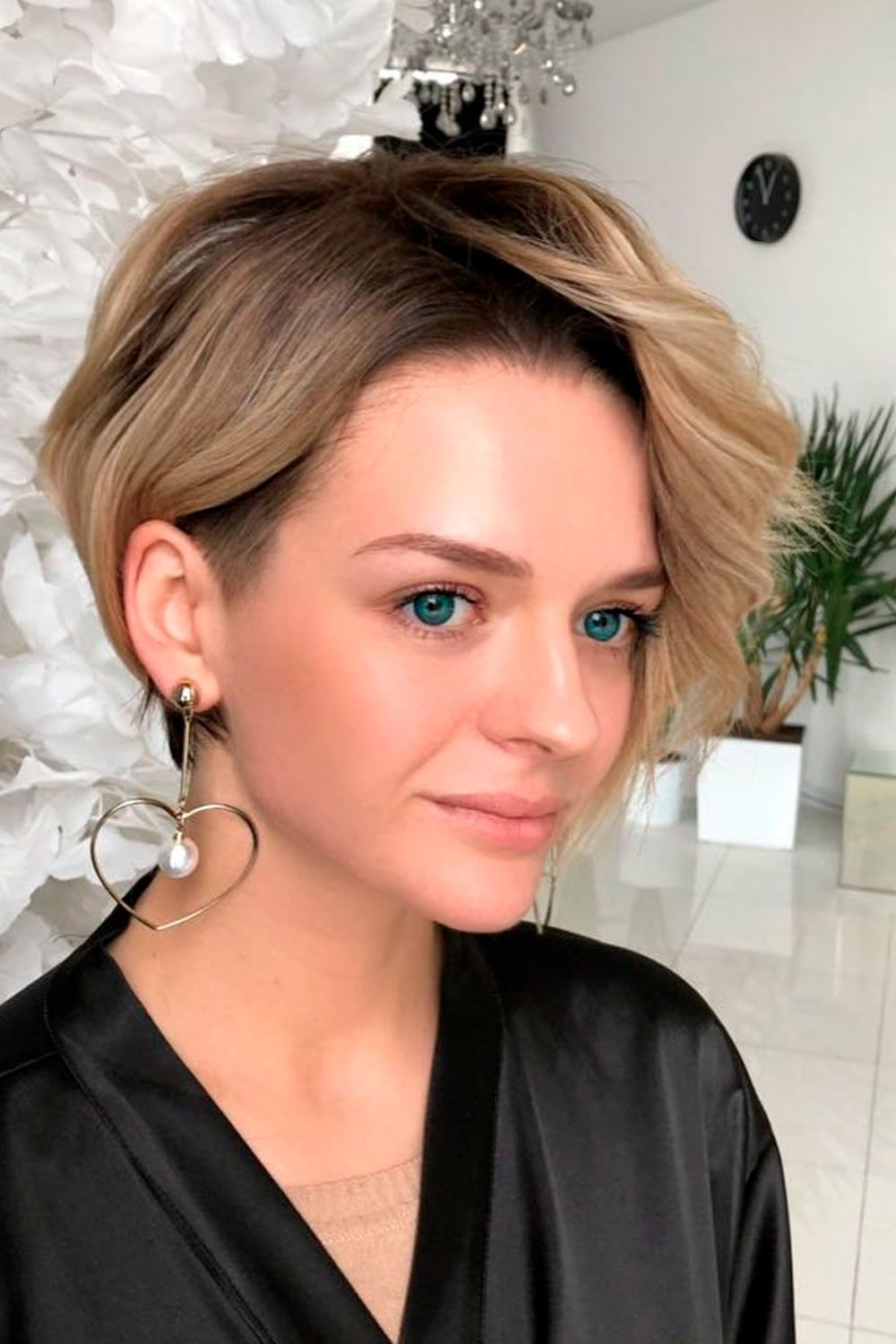 Credit photo: instagram.com/mila_kryshchykhina
The most significant advantage of asymmetrical pixie lies in its versatility. The thing is that there are literary no boundaries when it comes to styling it – you can easily pull off actually anything, and this messy pixie is the perfect example of that.
Punky Spiky Pixie Haircut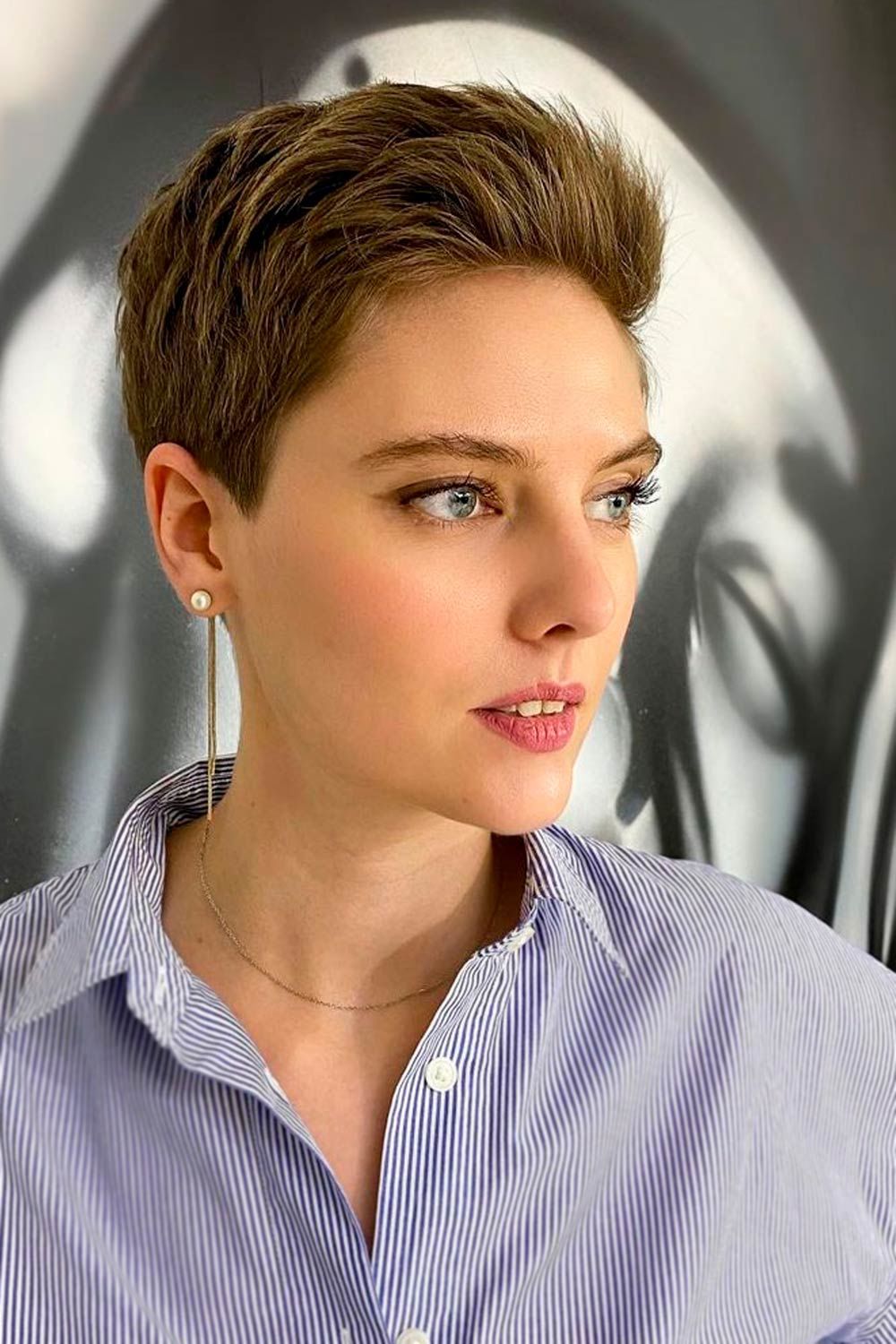 Credit photo: instagram.com/kristinakatsabina
If you are all in for an edgy look, then this is precisely what you need. The spiky haircut together with bold silver hair color will help fulfill the task like nothing else!
Edgy Layered Pixie Cut With Long Bang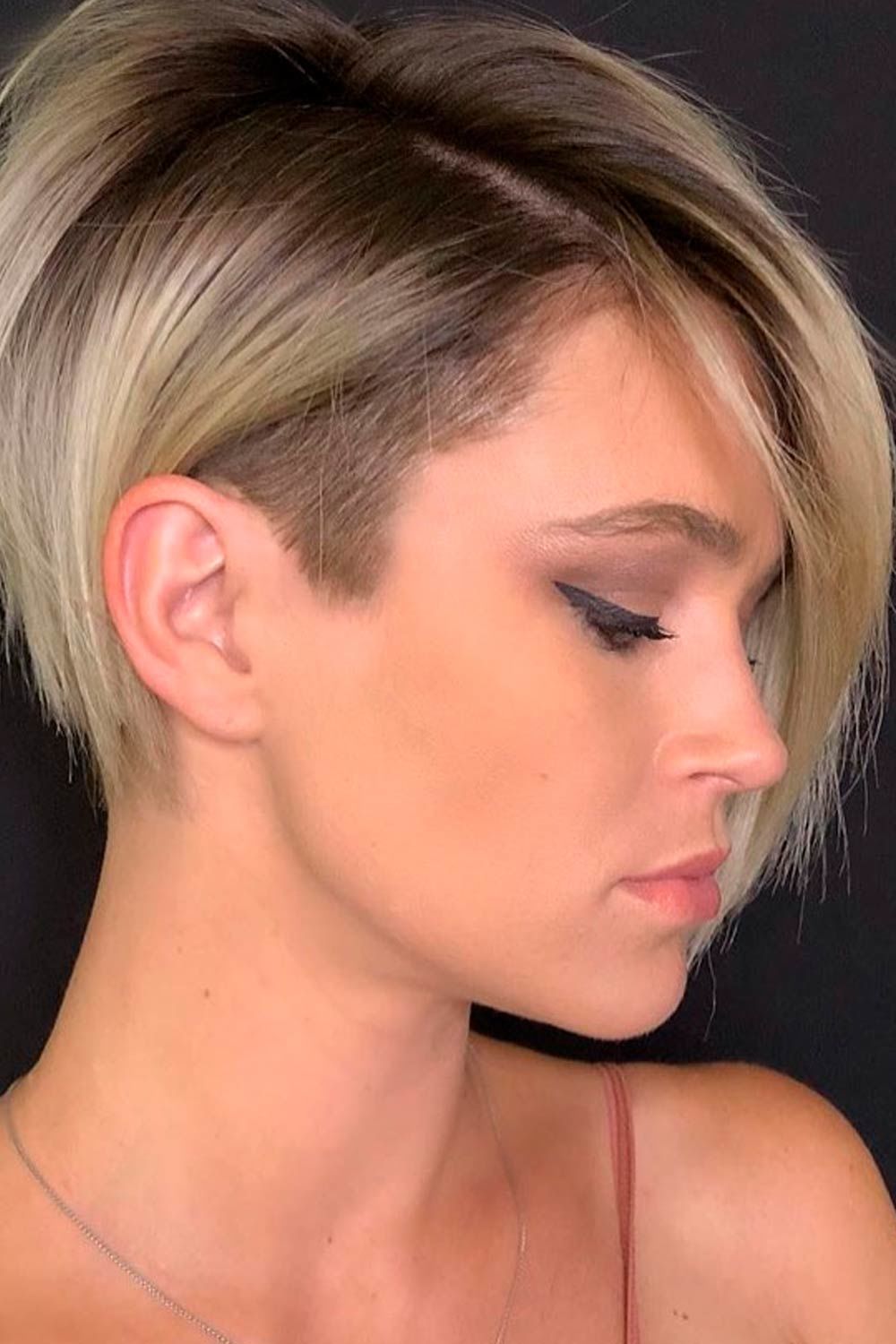 Credit photo: instagram.com/de.ja.hue
Not every short pixie can look both sweet and elegant, but when you have a look at this layered one, it is easy to assume that it deals with the task perfectly fine.
Side Parted Brown Pixie With Highlights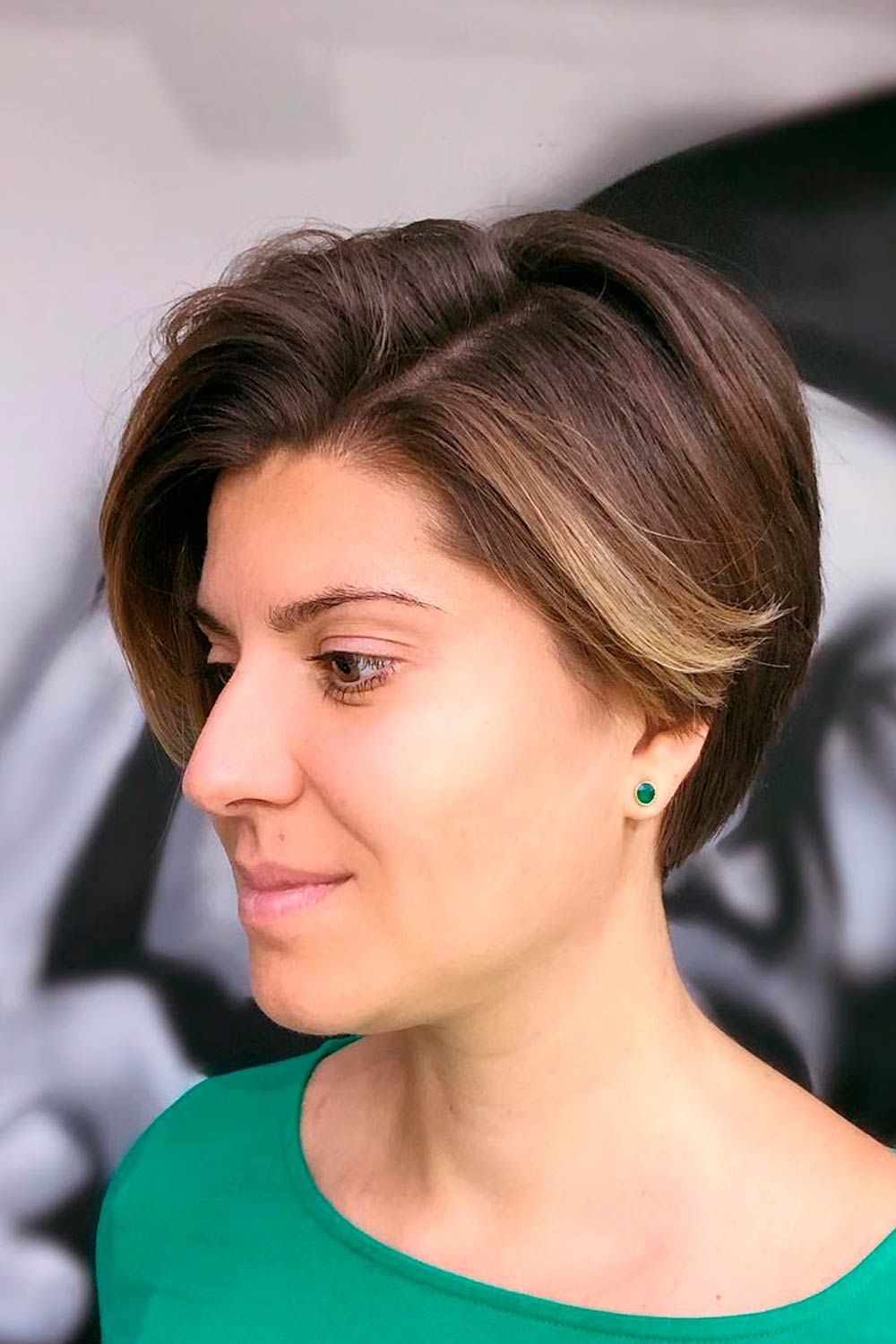 Credit photo: instagram.com/kristinakatsabina
Sometimes it is easy to assume that when it comes to short hair, there is not that much room to experiment with the color. However, we are here to prove to you otherwise. Just look at this brown asymmetrical pixie haircut with marvelous highlights! There is apparently enough of room to use your imagination!
Black Asymmetrical Pixie With Flipped Ends
Посмотреть эту публикацию в Instagram
Credit photo: instagram.com/lais_morello
How about a bunch of bulky twists dancing on your pixie? While there's nothing complicated about getting flipped ends, the result is simply divine. In fact, the technique involves lots of short, thin layers throughout the edges that result in unbelievably bouncy, twisty locks perfect for face-framing hairstyles.
REFERENCES:
An asymmetric cut is a haircut in which the hair is cut in such a way that the hair does not have left-right symmetry and one side is cut or appears to be longer than the other. Source
A pixie cut is a short hairstyle generally short on the back and sides of the head and slightly longer on the top and very short bangs. Source