Bob hair cut has a firm grip on the world of fashion for decades now. And there is no wonder why, since there is always a suggestion for every person, no matter what type of hair you have or what color. But today we will concentrate on the beautiful bob ideas for dark-haired beauties.
Silky Bob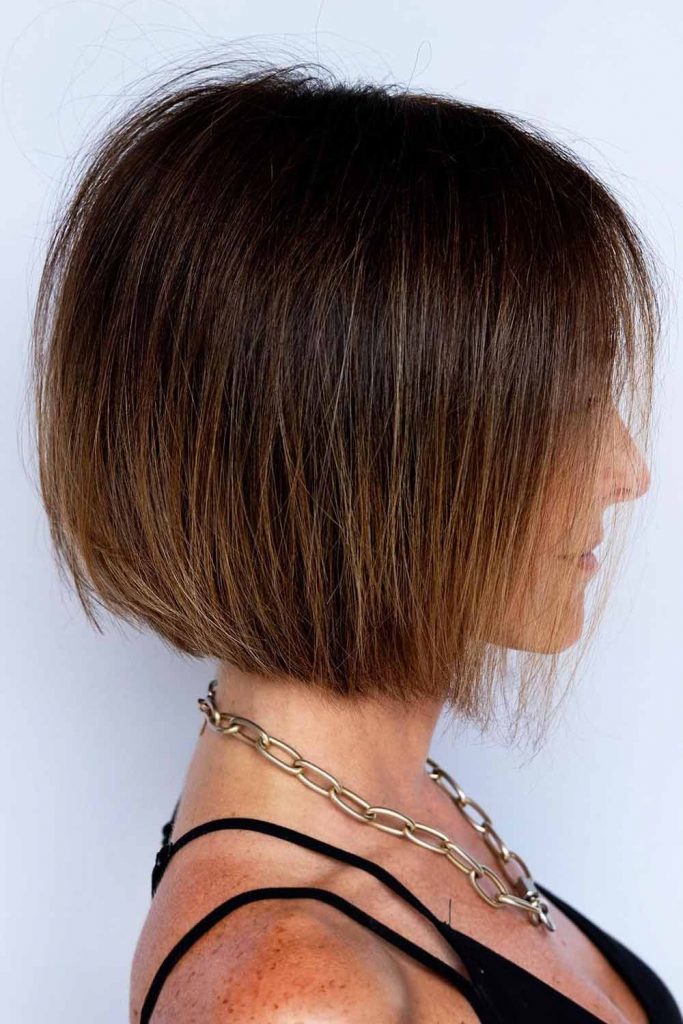 by @instagram_chrisjones_hair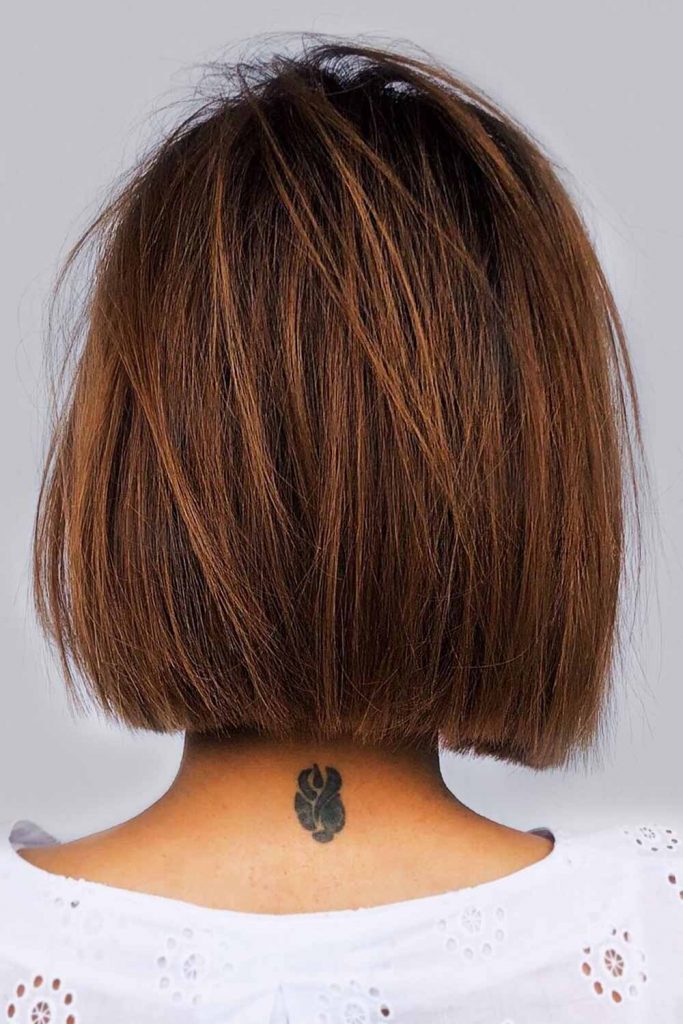 by @instagram_chrisjones_hair
The angled in the front bob stands out among layered bob haircuts. Besides the fact that it is chin-length and it already suits most face shapes, it is also perfectly face framing, that is, it hides all the flaws and shows all the best features.
Messy Brunette Bob Hair Cut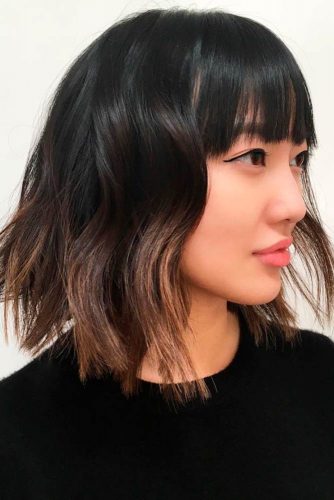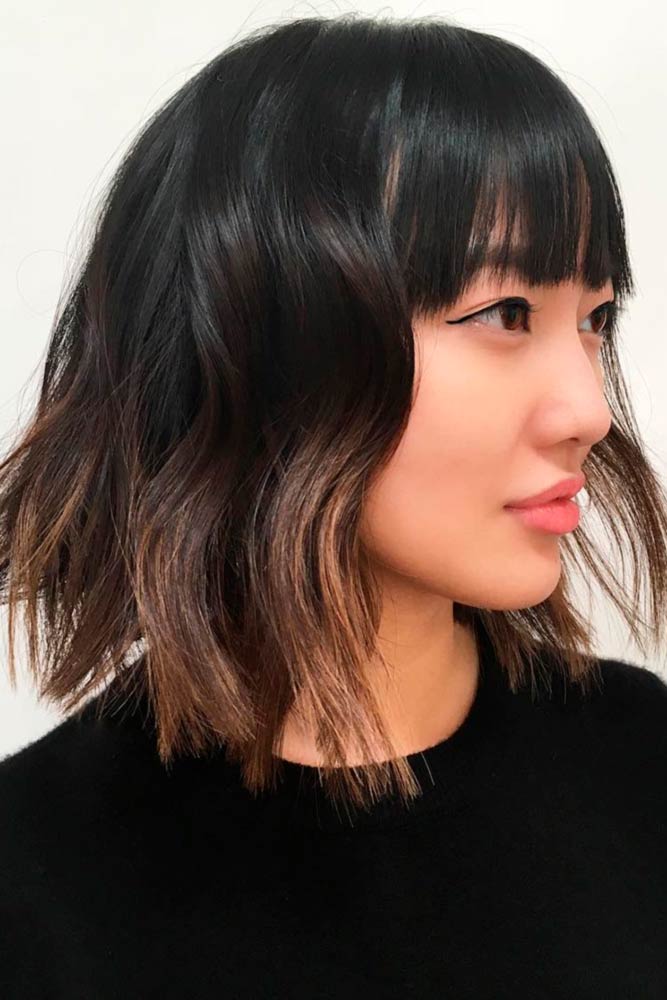 by @instagram_styledbylizsustaita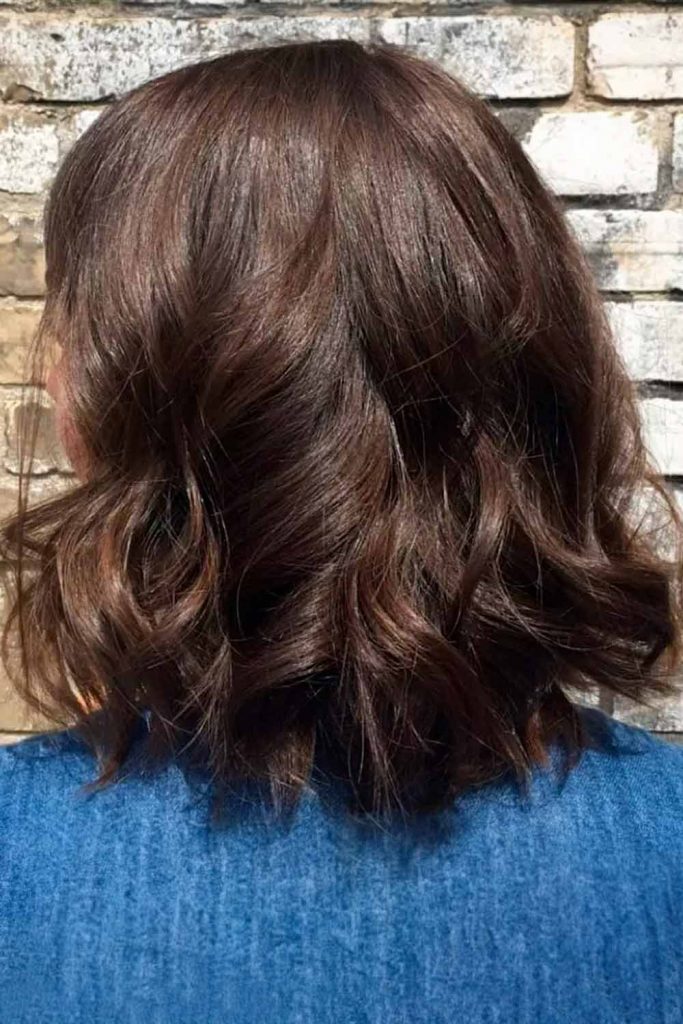 by @instagram_amandacaskiehair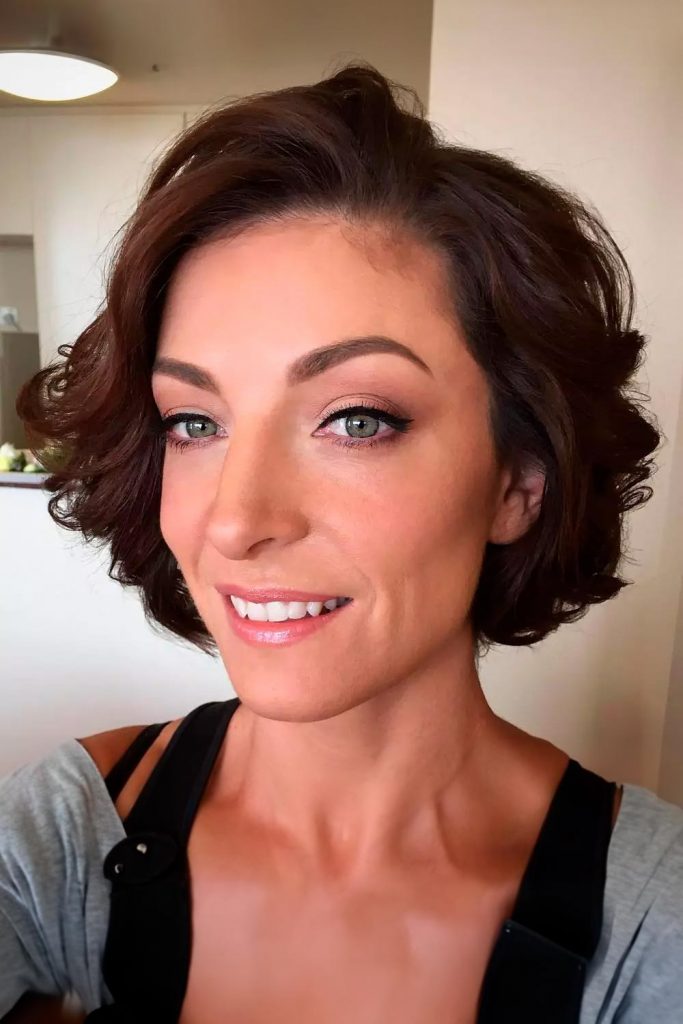 by @instagram_rachaelharris_hairmakeupbeauty
Long bob haircuts look majestic. But make it a bit shorter at the back and add longer sides together with the middle part, and there will be no boundaries to the divinity of this haircut!
Long Bob Hair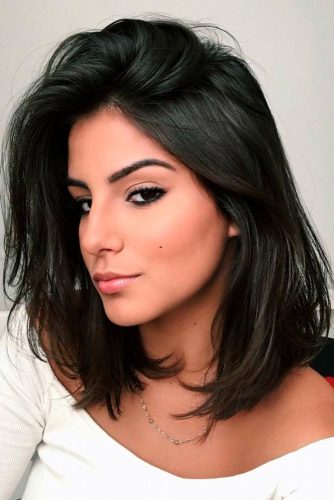 by @instagram_rachaelharris_meucabelocurto
A medium choppy bob is named universal for a reason. And the reason is that it suits both straight and curly hair. If you wish for something new for your chocolate locks, bring in some contrasting highlighting!
Stylish Brunette Bob Haircuts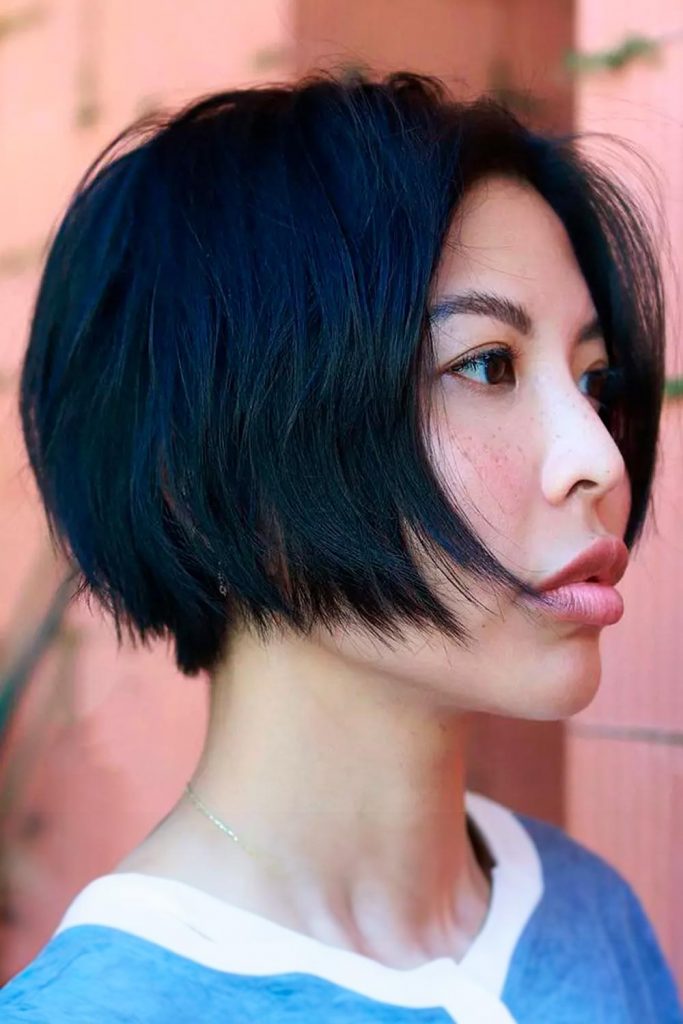 by @instagram_salsalhair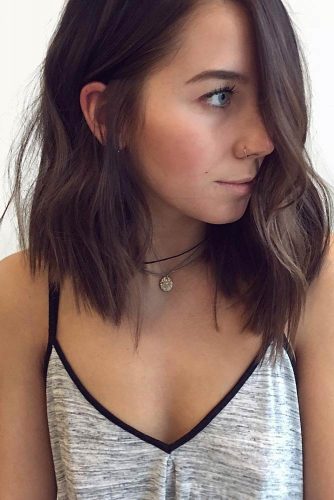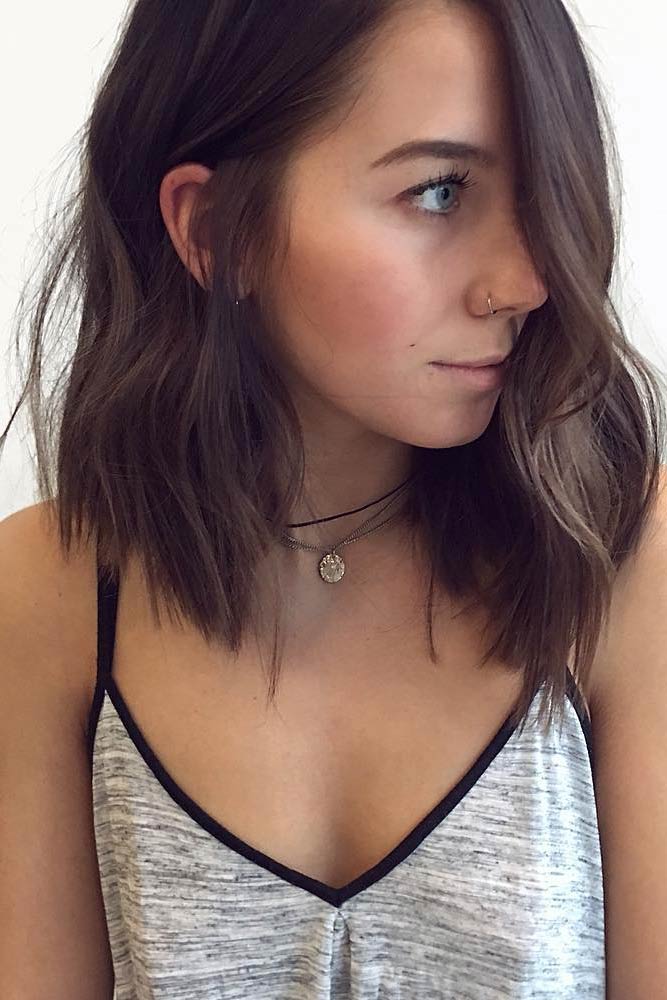 by @instagram_Xo.farhana.balayage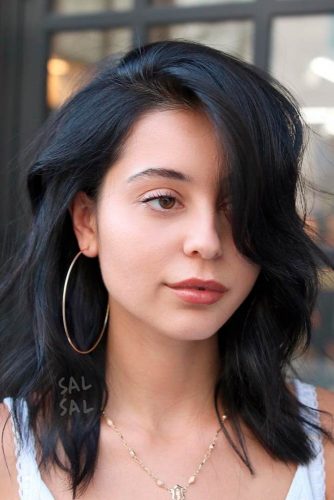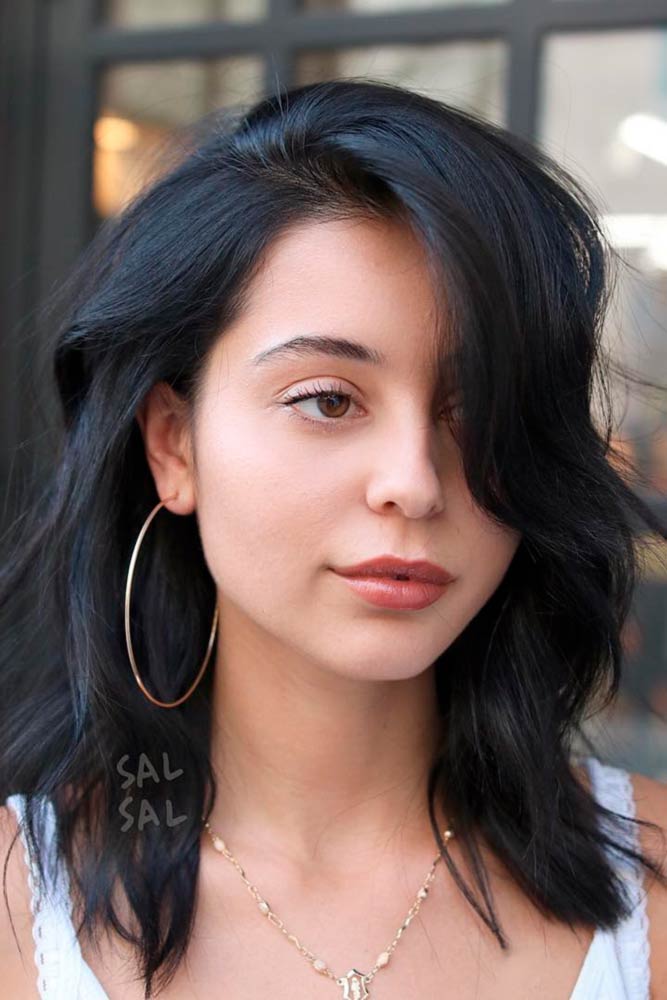 by @instagram_salsalhair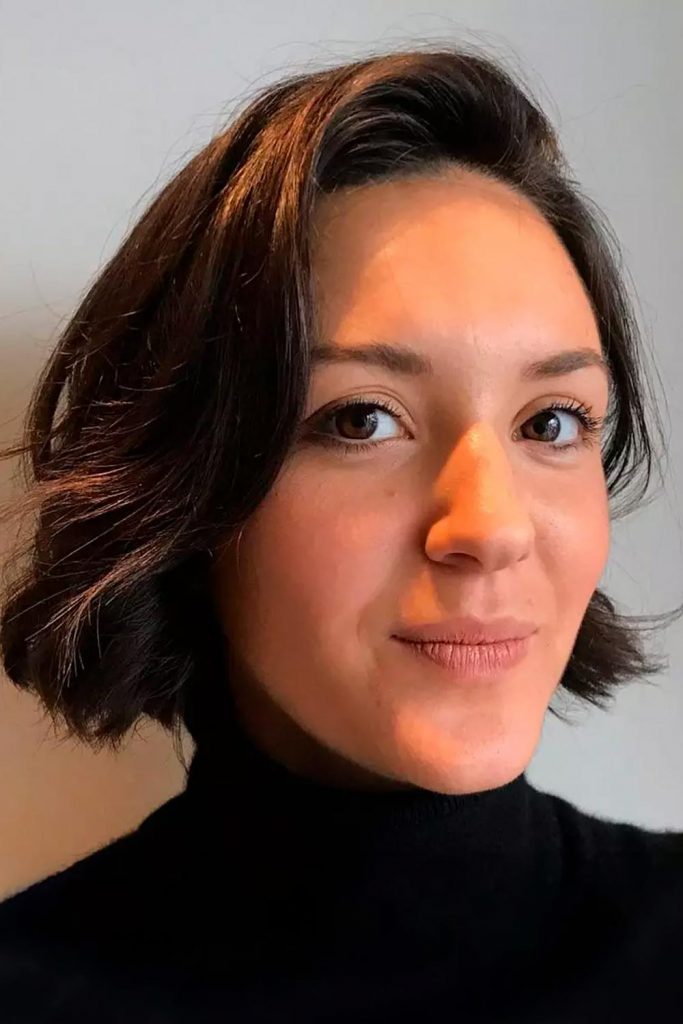 by @instagram_coiffeurstory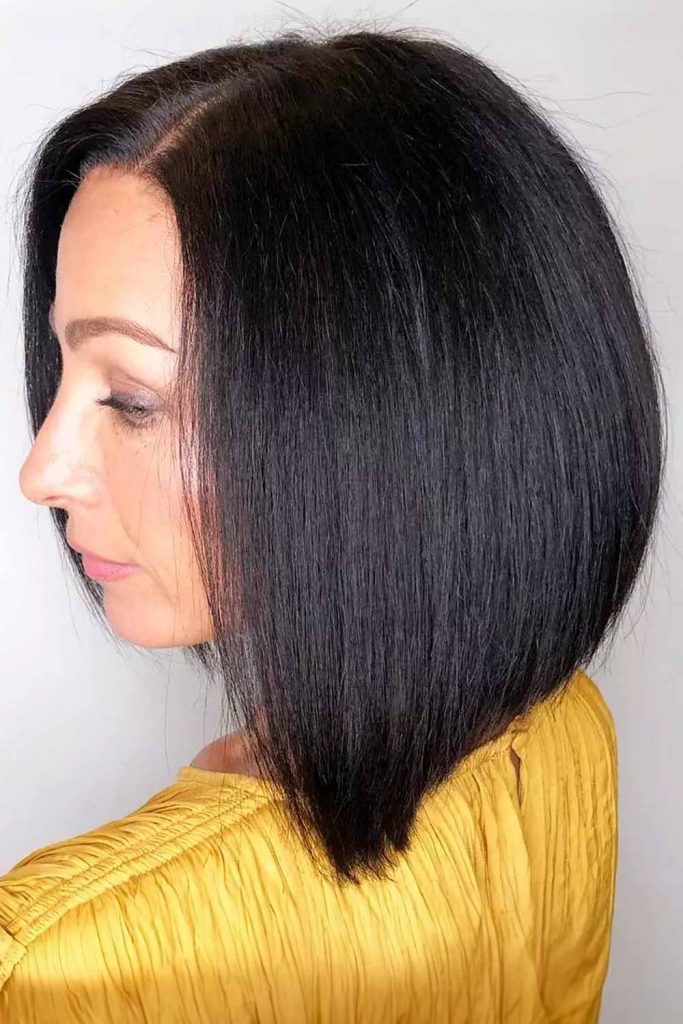 by @instagram_amandacaskiehair
Fading dark ombre looks good. But to make it even better, go for a shoulder-length haircut with bangs. The combination of ombre and bangs has the perfect ability to nicely frame your face.
Brunette Bob Haircuts to Try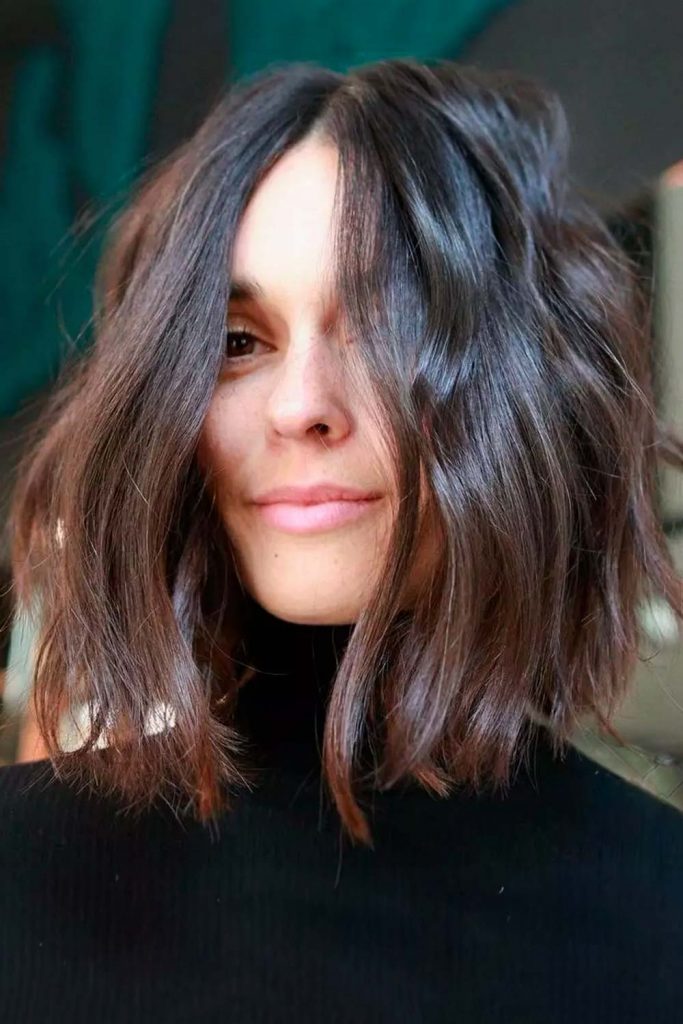 by @instagram_salsalhair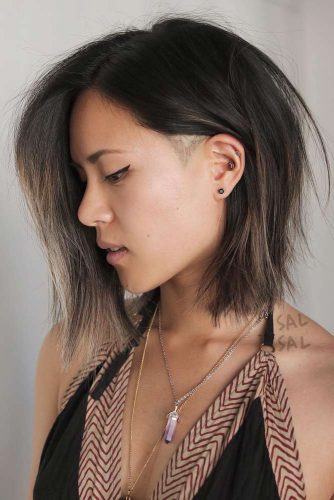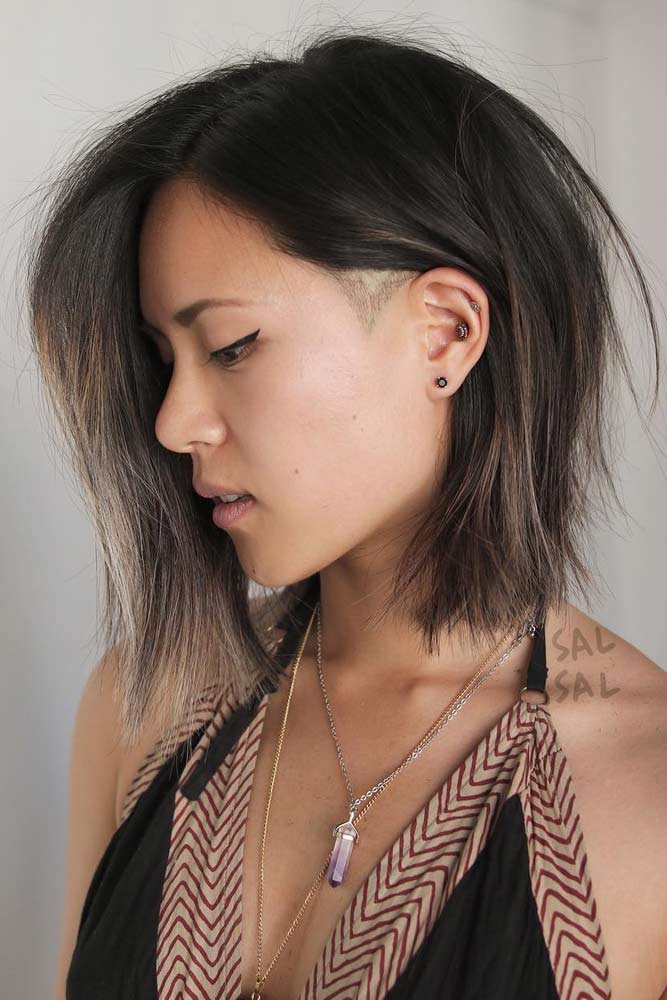 by @instagram_salsalhair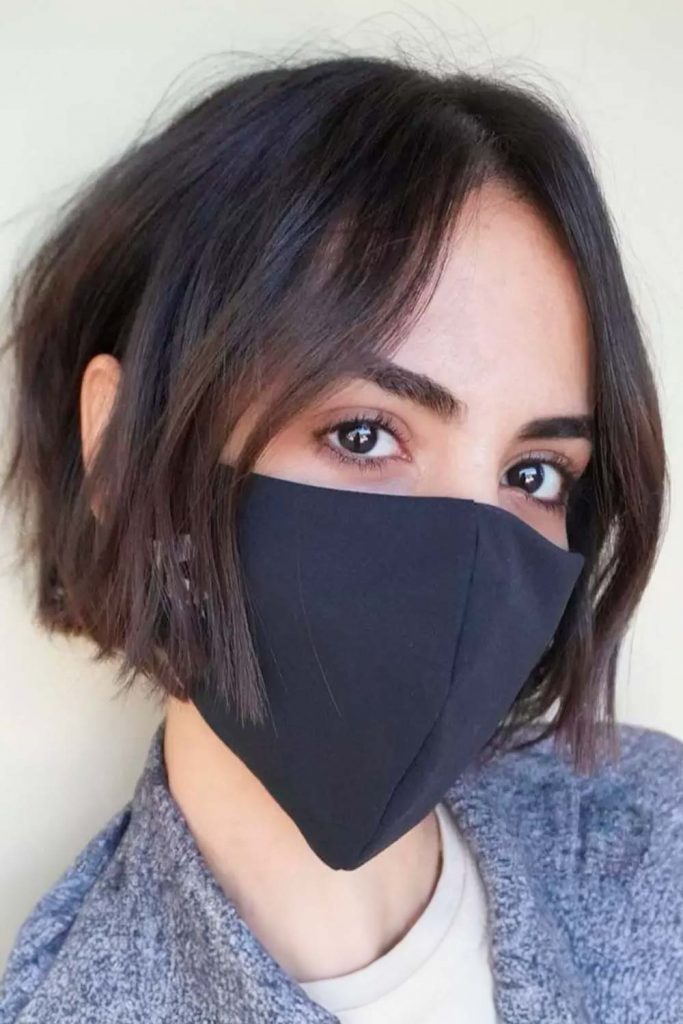 by @instagram_samvillahair
If you are pretty confident and like to stand out, then the combination of black and red is totally for you. The sleek angled cut will only intensify the drama. What are you waiting for?
Cool Brunette Bob Hair Cuts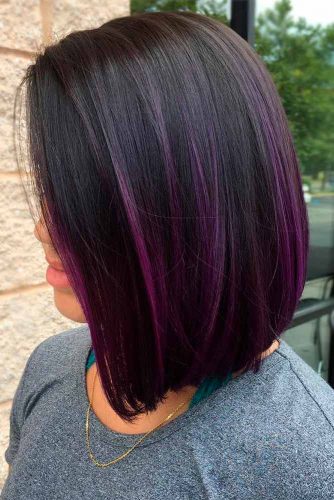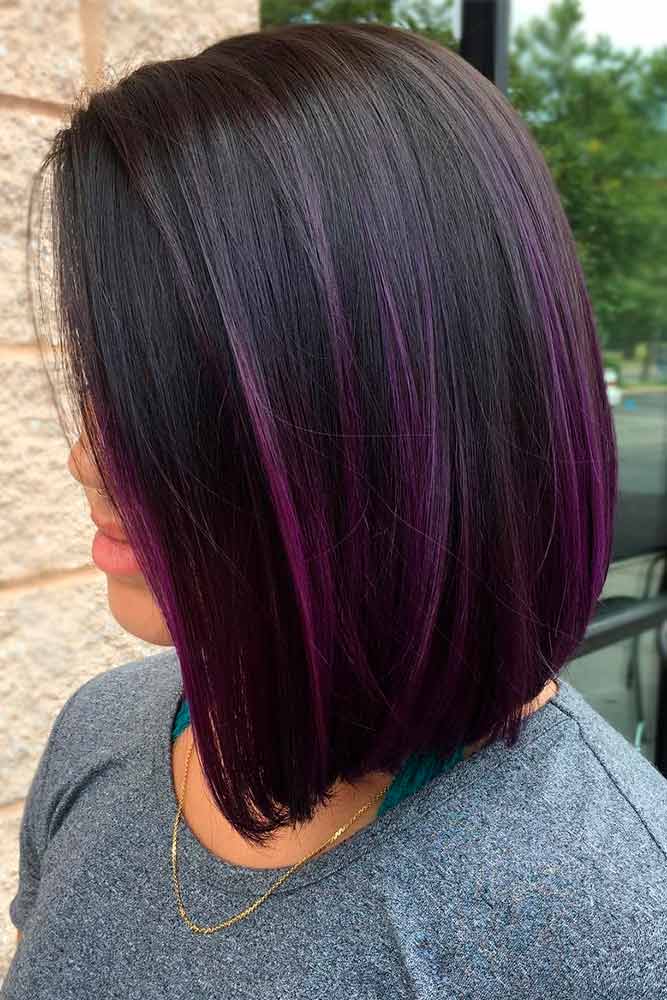 by @instagram_off7thsalon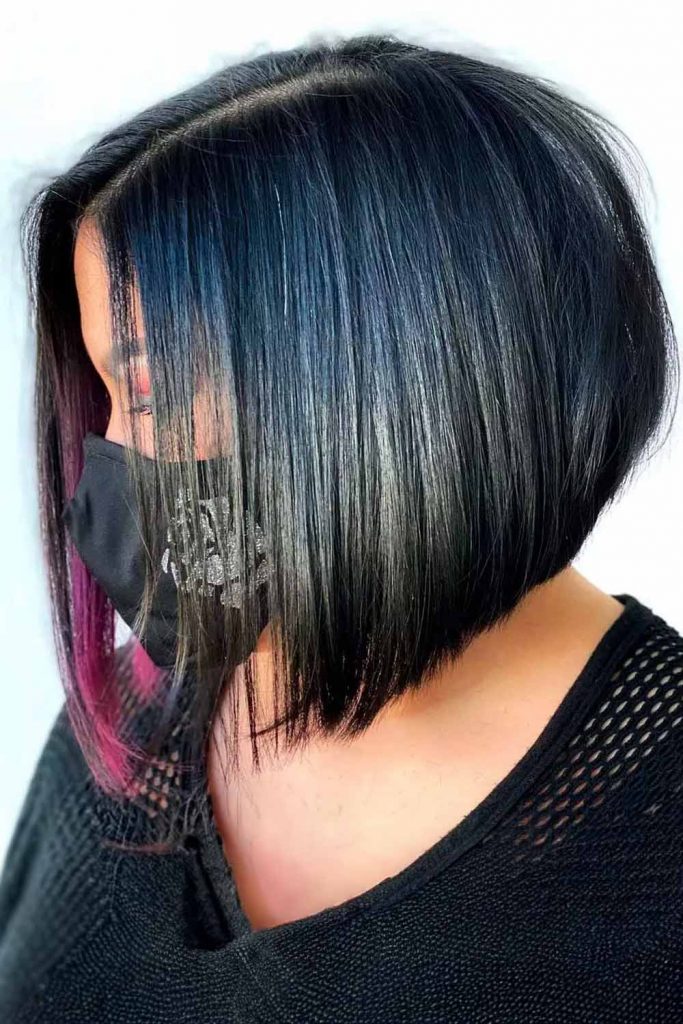 by @instagram_savvyheartshair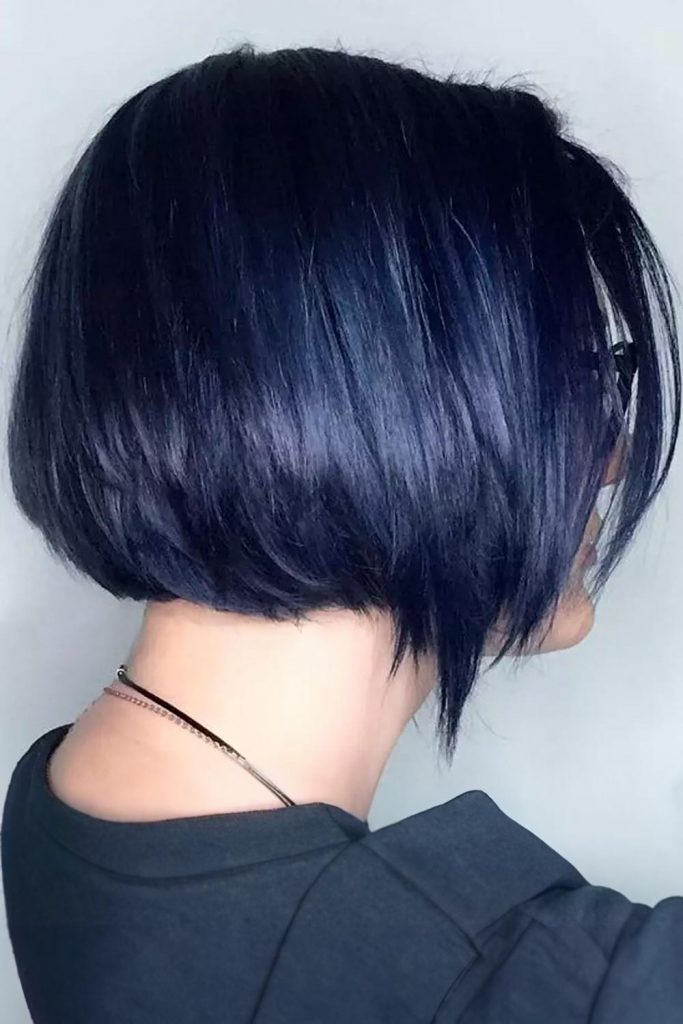 by @instagram_thevividbrunette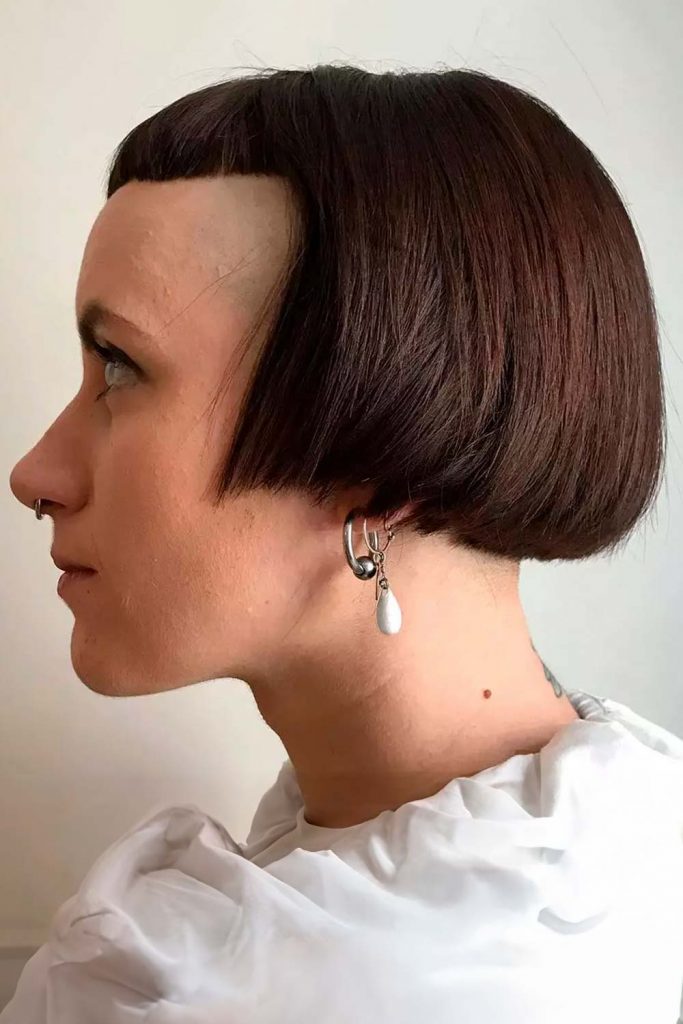 by @instagram_coiffeurstory
These are most common styling options for your bob. Try one or try them all!
Brunette Bob Hair Cuts with Bangs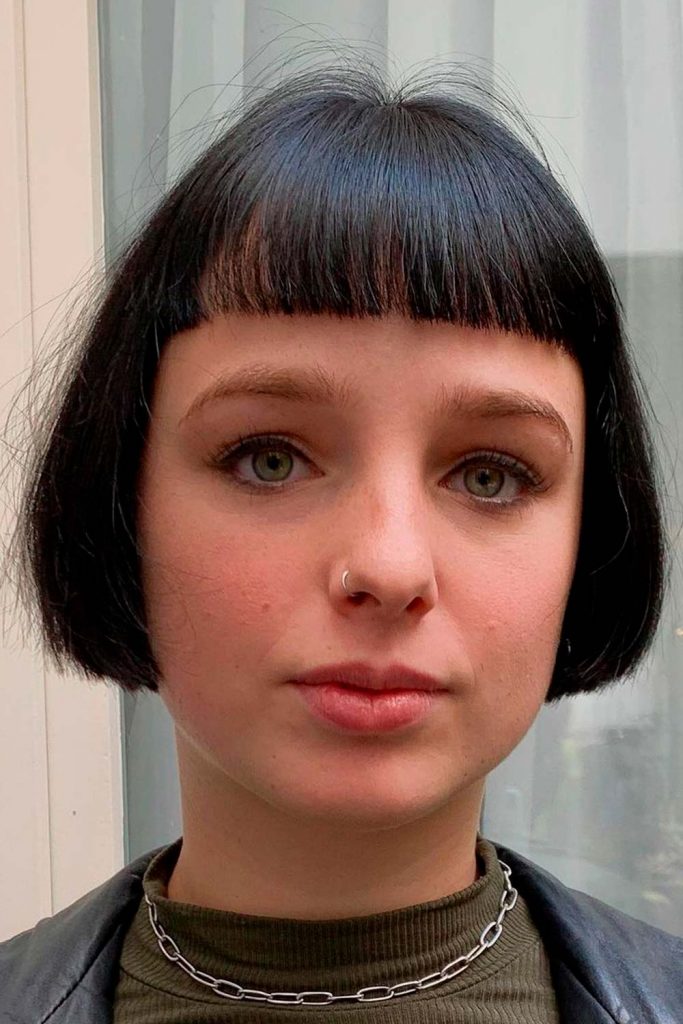 by @instagram_coiffeurstory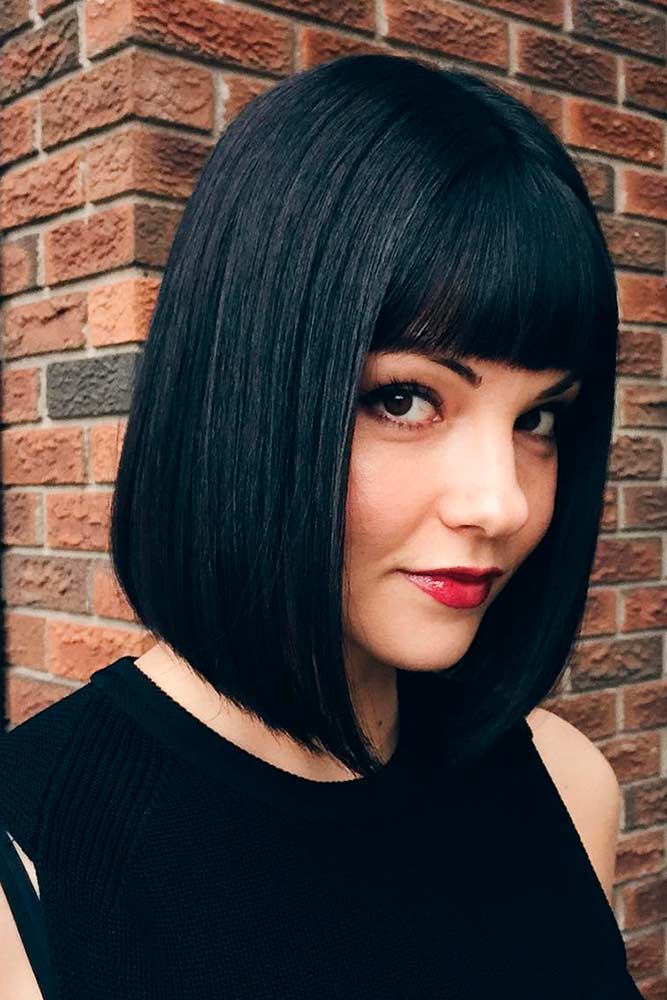 by @instagram_goddamneddavid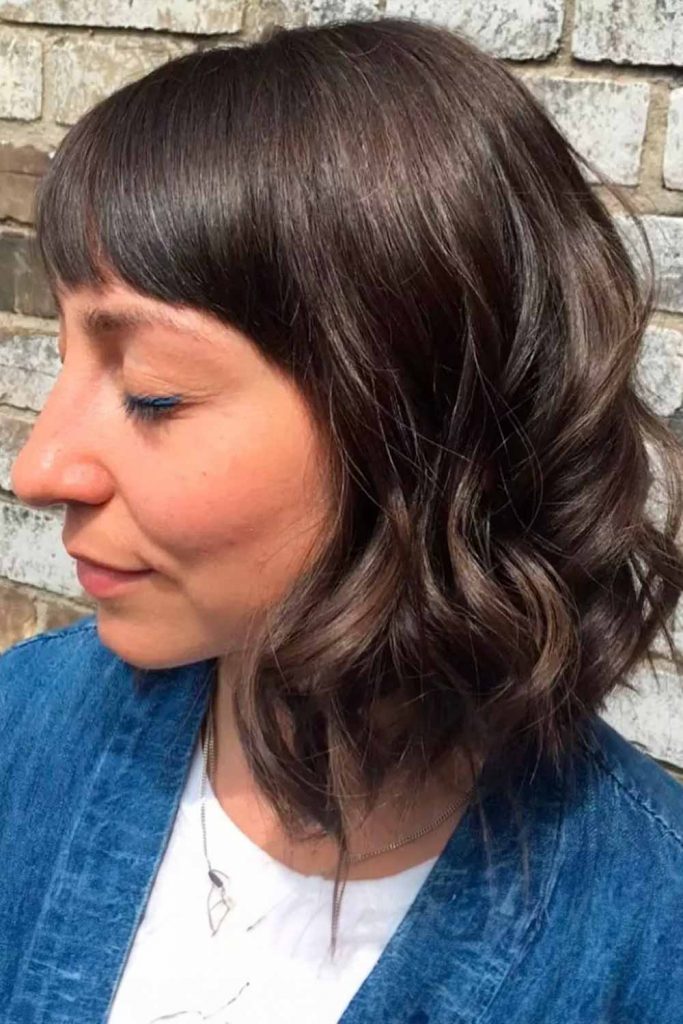 by @instagram_amandacaskiehair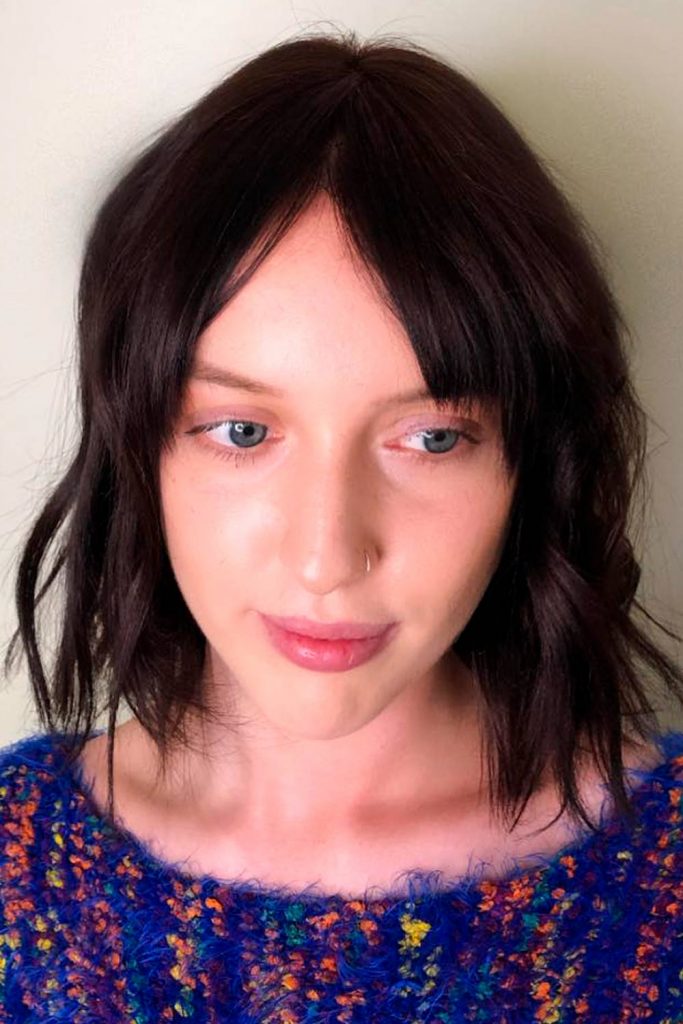 by @instagram_amandacaskiehair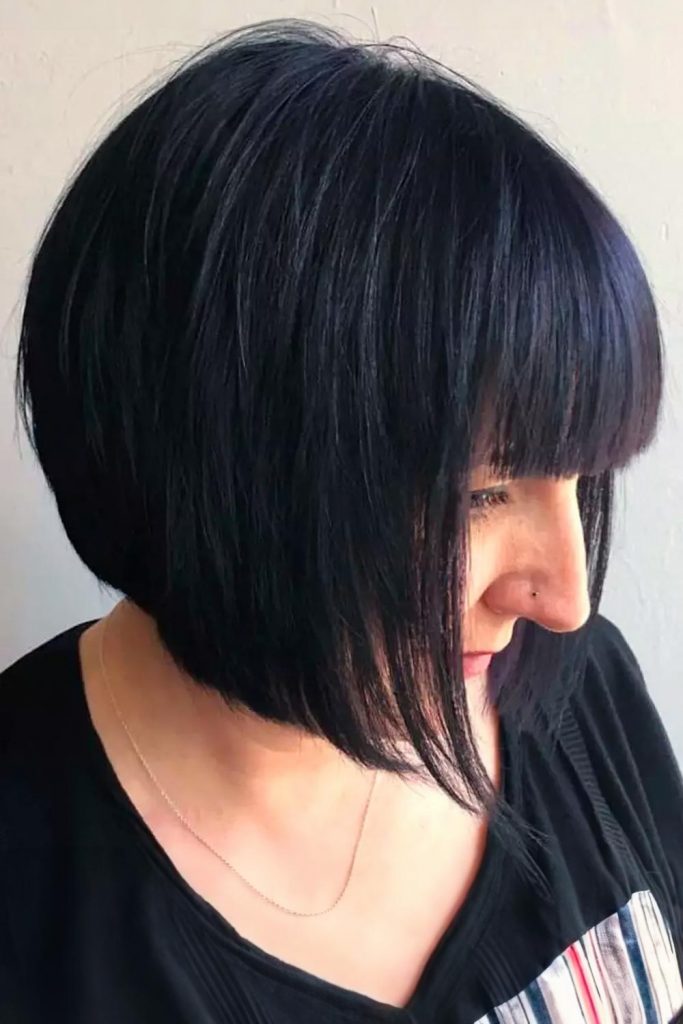 by @instagram_amandacaskiehair
These straight brunette bobs with bangs are ideal for ladies who spend their day at the office.
Asymmetrical Triangular Graduated Bob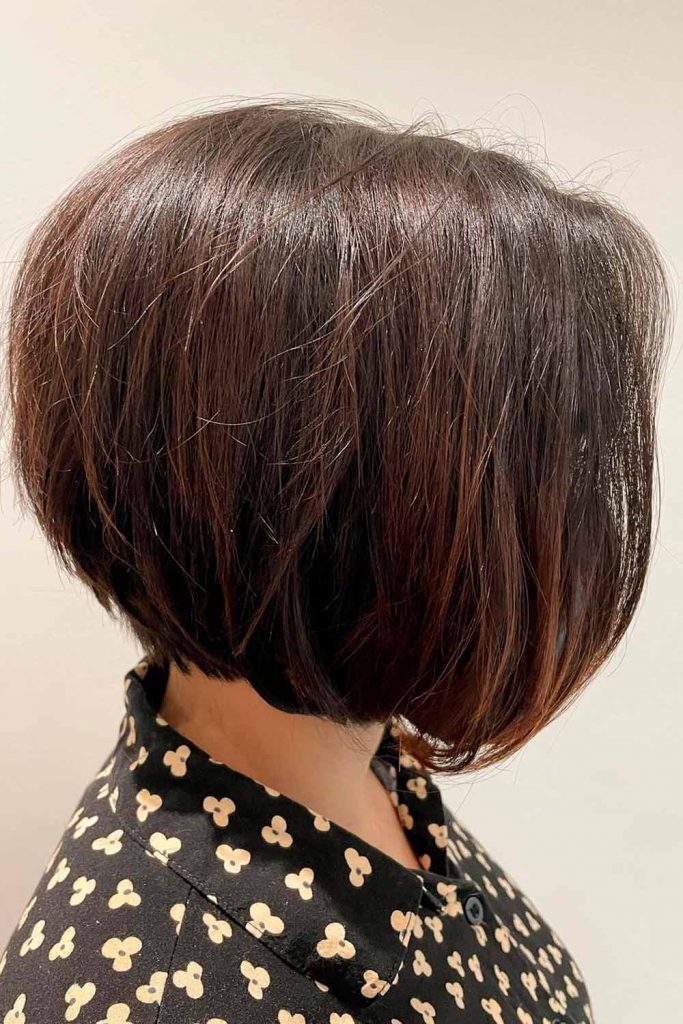 by @instagram_amandacaskiehair
A graduated brunette bob already looks chic and stylish. But you can still take it to another level. To do this, opt for an asymmetrical haircut with a triangular profile. As it comes out so unusual and unique, it is a surefire way to stand out in the crowd. Complement it with subtle lowlights and you are guaranteed to be the center of attention wherever you go.
Brunnette Bob For Curly Hair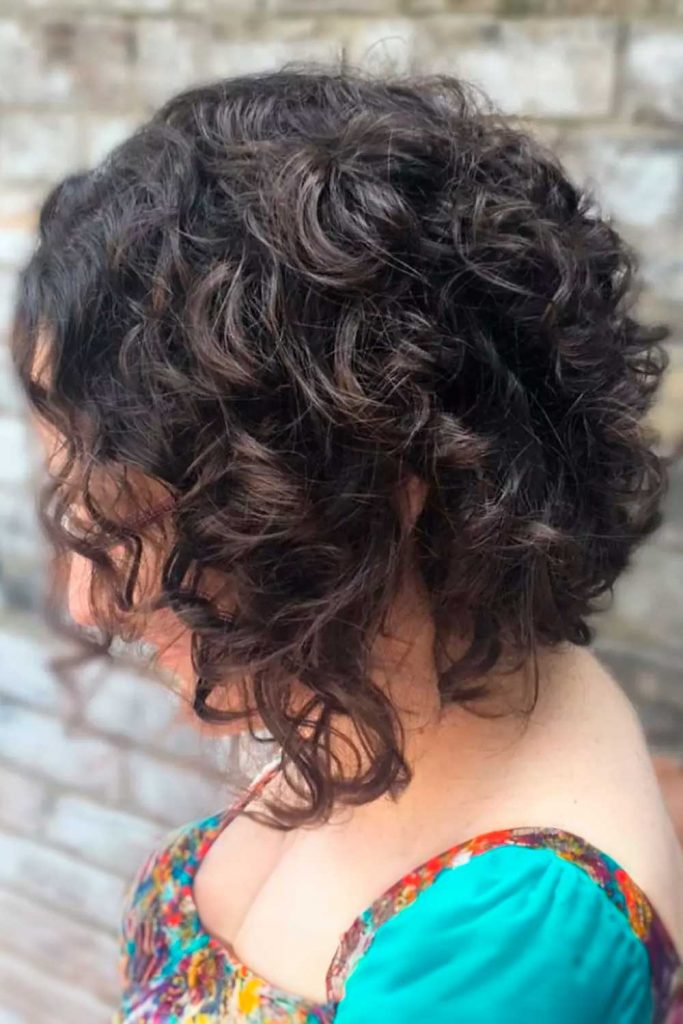 by @instagram_amandacaskiehair
If you have curly hair, you can still pull off a bob haircut. No, you will not have to give up on your beautiful natural locks. A curly brunette bob is very dimensional and bouncy. Thus, instead of changing your hair pattern, you should embrace it and make the most out of it. Keep in mind though that for curly hair, it takes a little more time to achieve the desired length. So, be patient and your curls will pay you off.
FAQ: Bob Hair Cut
What is a bob haircut with layers?
A layered bob haircut is a short haircut that is created by cutting your hair in varied lengths to give the illusion of additional texture and dimension. Layers can add or take away volume, if, for example, your strands are too thick, and they work well on all textures and facial shapes.
What is the difference between a stacked bob and a layered bob?
A Graduated bob is layered into the neckline, instead of being just a straight cut that unites the front and back for a squarish profile. Stacked bob is almost the same, although it has greater volume in the back and a steeper slant in the extreme back.
What is a hacked bob?
A layered haircut has nothing to do with the Hacked Bob, as opposed to the Choppy Bob. The hair is cut on a straight but not precise line at the ends. The hair should appear to have been rough-cut: slightly angular, but not so much that it loses its casual look.
Was this article helpful?