Many barbers think that once a man opts for a comb over, all of his troubles will be over. Even though it may sound ridiculous, let's not jump to conclusions. Self-respecting men know that a haircut plays a very important role in style. Every single detail in your look reflects your personality, so if you want to feel confident when you appear in public, you should attach importance to your style.
As for this men's haircut, there's no way you haven't heard about it. It's just everywhere, and no wonder: it's extremely sexy and masculine. The perfect side part, that's how we call it. It's a neat haircut with a clean, definite hairline and hair combed to the side. And, luckily, the variety of this cut is just infinite. So based on your lifestyle, face shape, and preferences you can easily get yourself a haircut that you will call perfect. Another nowadays' classic is here to make your life complete, let it embellish your style!
Classic Comb Over Haircuts
Source: alanmainster via Instagram, z_ramsey via Instagram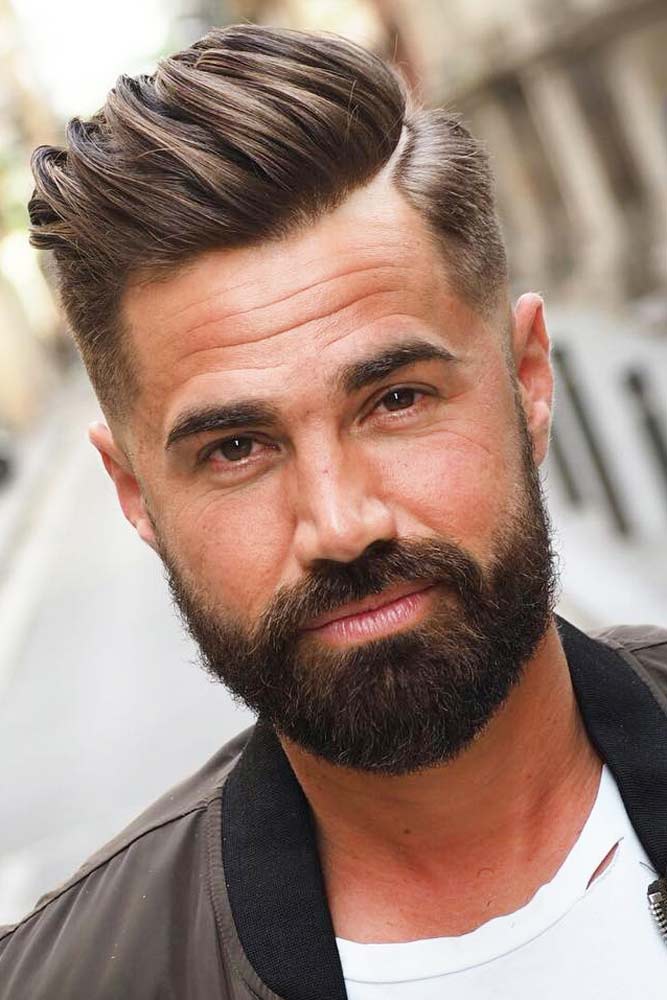 There is an unwritten law that every successful man follows: if you want people to take you seriously, everything you wear should match your inner self. Besides clothes, there is something that also takes part in your style. Yes, we are talking about your haircut. You got your fancy wear, got your awesome watch, your shoes are totally stylish. And the thing that will help you to reach perfection in your look is a right hairstyle. Check out these comb over styles: they are here to show you what the real perfection is. If you are fond of long hair, a neat voluminous cut styled to the side is a must try for you. Beardos can enjoy a classic comb over fade, as well as guys with stubble. Remember: a comb over will suit any man.
Side Part Hairstyle
Source: mattyconrad via Instagram, johnny_snips via Instagram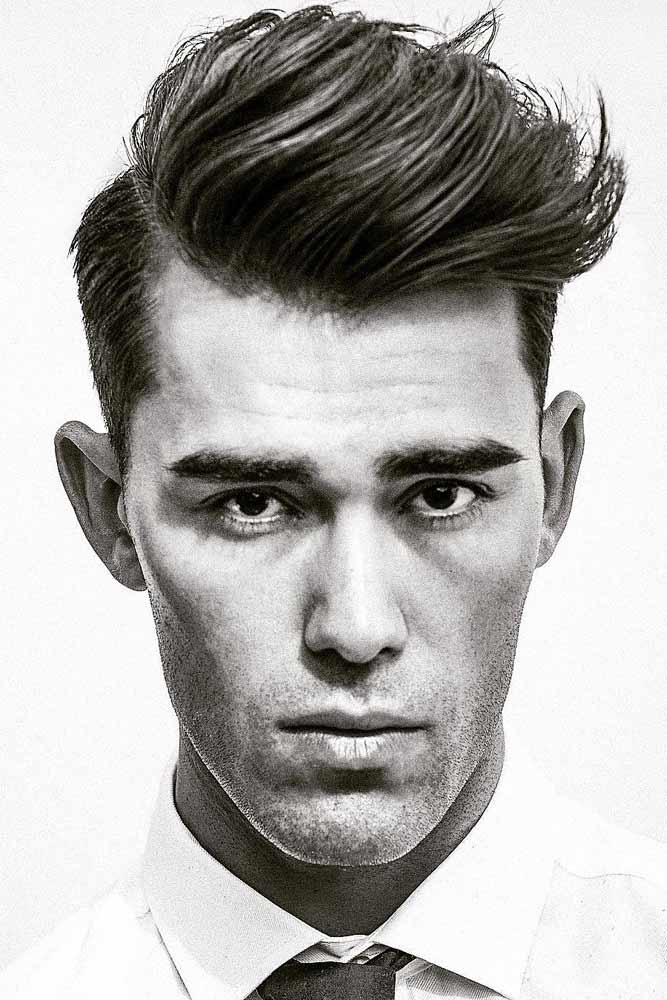 Side part hairstyles have always been in the spotlight. The main reason is that they emphasize the best features of a man's face, creating a stylish silhouette to his hair. If you want your look to always be on point, disregarding weather conditions, you should ask your barber for a comb over haircut. As you already know, it's totally versatile. So here comes its popular side part variation. Look at these pics. Do you know why are these hairstyles so special? They take minutes to get them styled. Plus, a windy weather is not an obstacle for them: the messier your hair is, the better it looks. This is how the magic of this cut works, there's nothing impossible about it.
Undercut Comb Over
Source: hayden_cassidy via Instagram, erichagberg via Instagram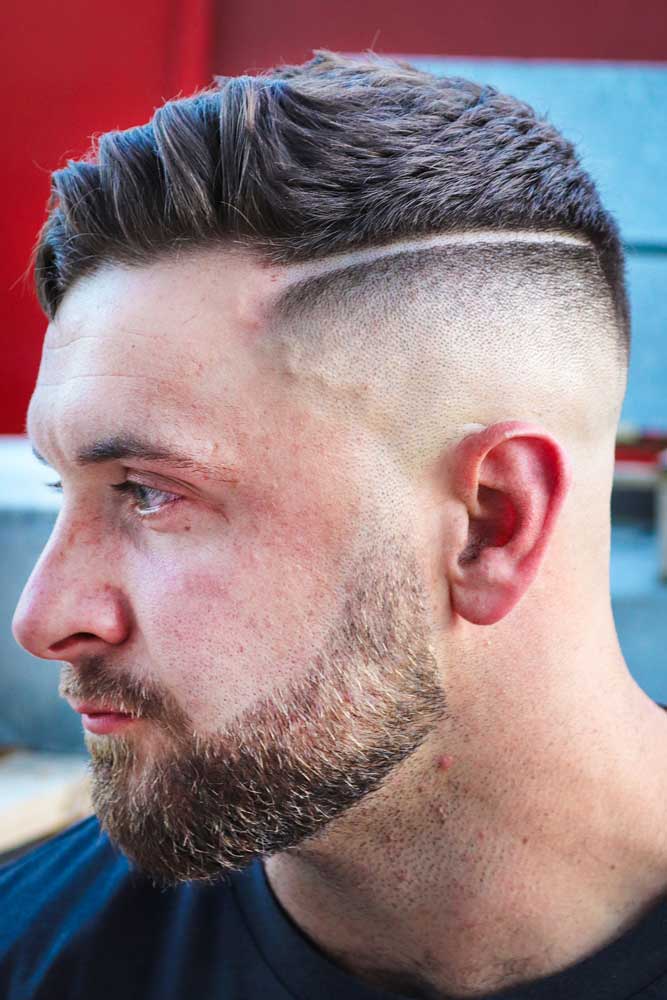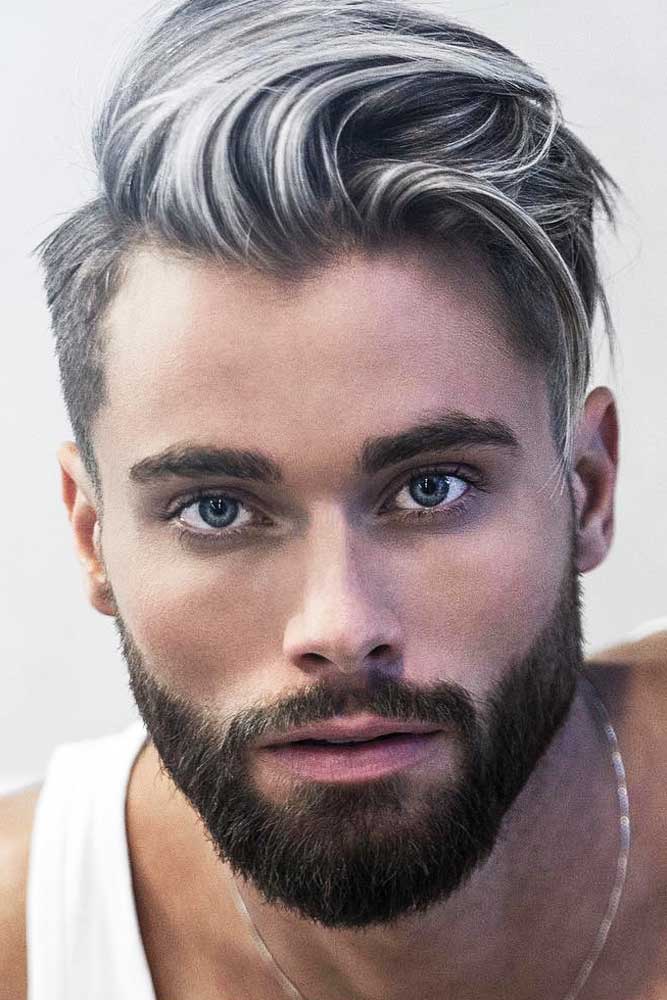 You don't need to spend every day in a barber shop to know what the undercut is. Guys from all over the world proudly sport this cut. What about you? The truth is, if you don't want to get lost in the variety of hairstyles for man, you can simply opt for an undercut comb over. Why? We can tell you, but it's better to see it with your own eyes. These are men of different ages, statuses and hair types, and they still have something in common. Their hair looks awesome. A smooth transition of hair length that undercut gives to you gets on well with a comb over brushed towards the back. The most amazing cuts are combined together to freshen up your look. Isn't that a twofer you are looking for?
Comb Over Fade
Source: wishuwerehair via Instagram, erichagberg via Instagram, ayozecastellano via Instagram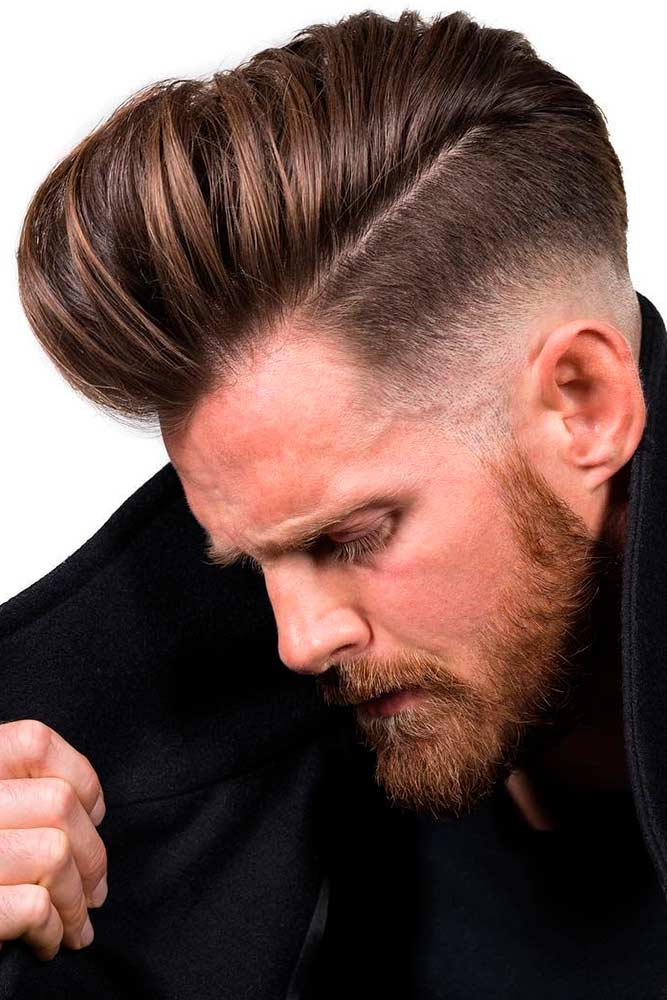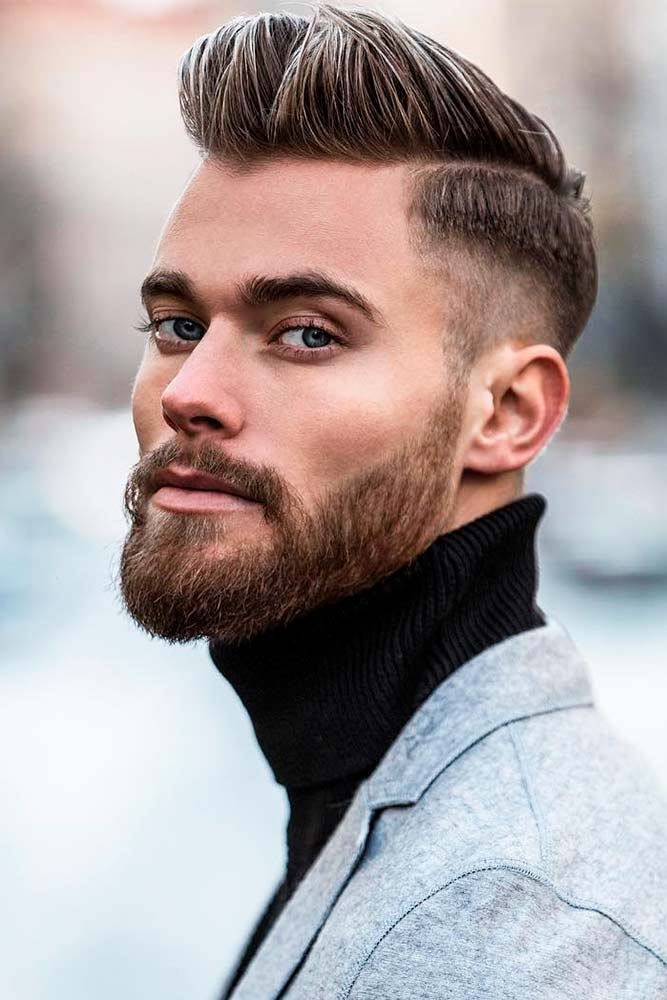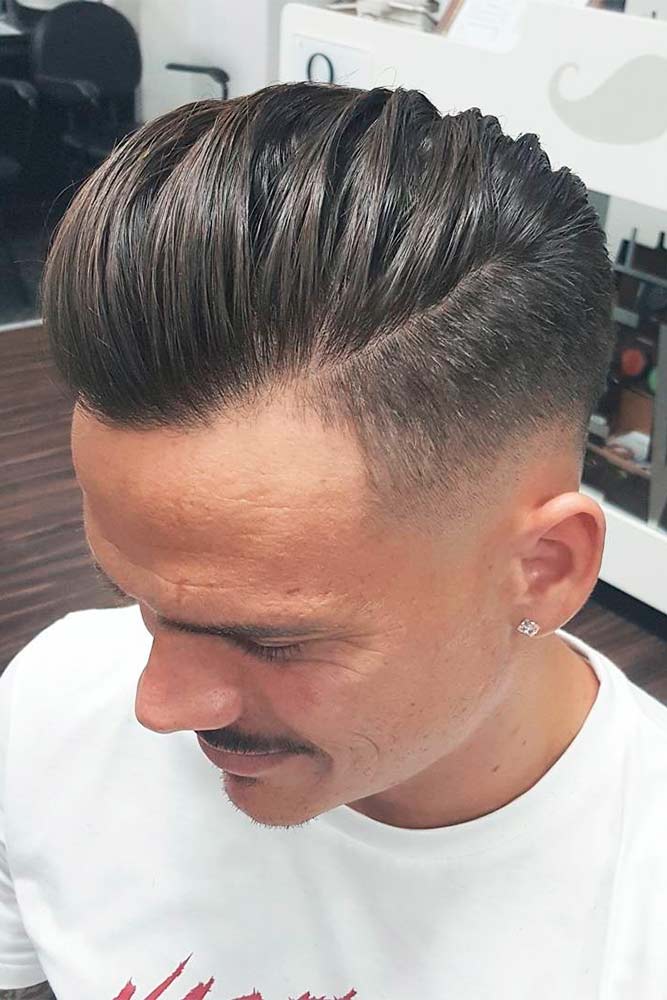 It's time to get to know how men's elegance looks like. A comb over fade is actually a new definition of an elegant look. The sides are tapered very cleanly, enhancing the awesomeness of the hair on the top. It can be styled in any way you want, there are no limitations. Whether you have facial hair or you prefer to be clean-shaven, this haircut will work for any men. A fade cut gives a very neat look to your haircut, setting a focus to your voluminous silhouette. The only thing you need to maintain this hairstyle is to use a hair pomade when you want to stay it in place. These ideas are worth giving a shot, don't you think so?
High And Low Fade Comb Over
Source: swisshairbyzainal via Instagram, alanmainster via Instagram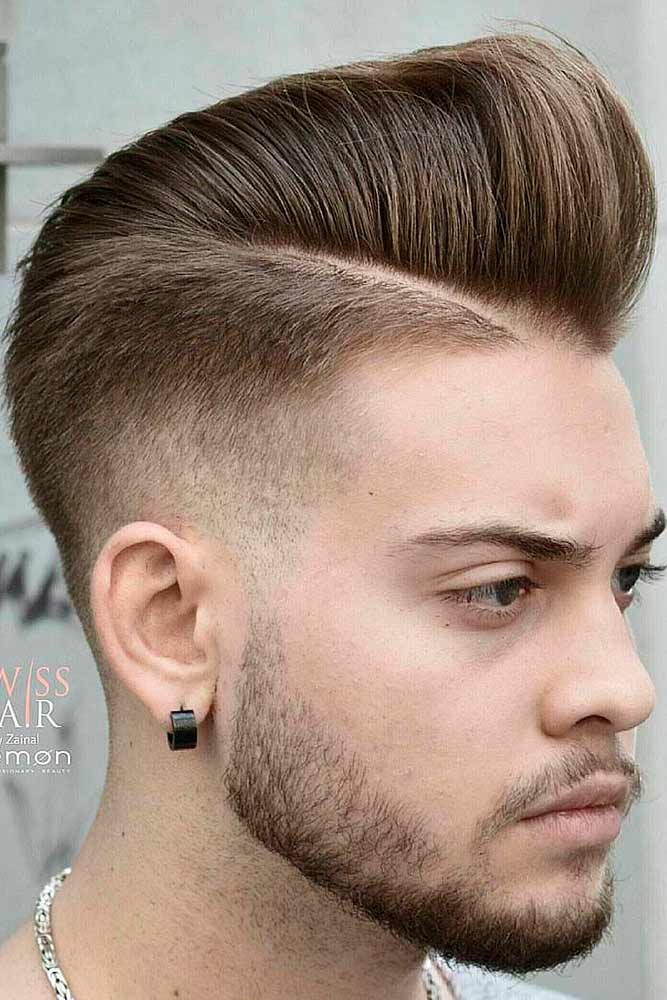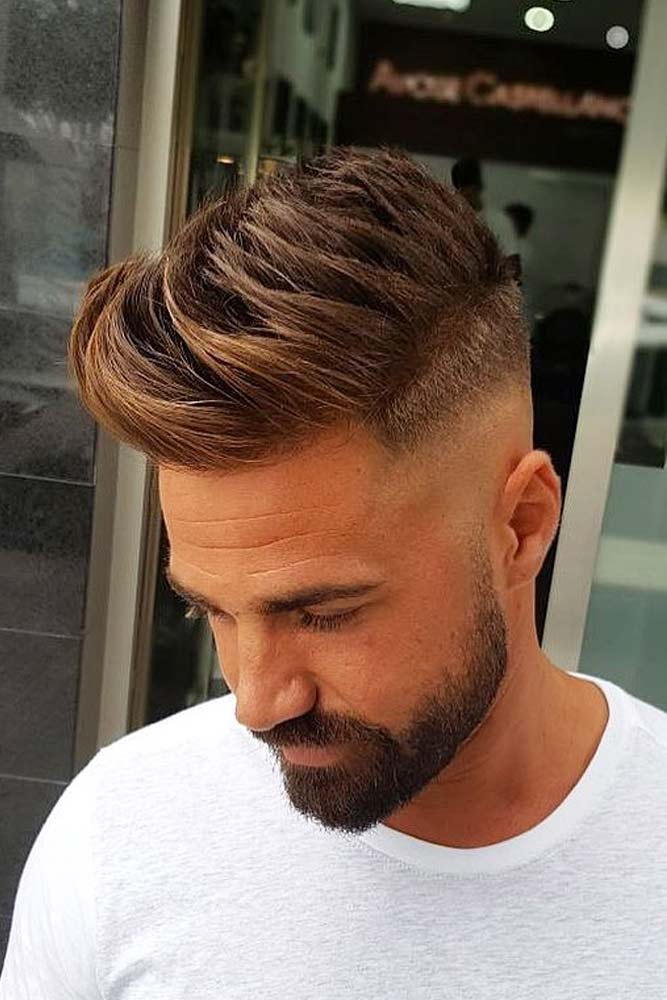 Faded cuts can be even more versatile than you expect. Such a great variety is meant to suit a man's personal style. A comb over low fade is something that every man with an exquisite taste should try. It's simple enough, yet very subtle. Men who are about to look daring should try a high fade: this ultra cool haircut is very attractive, so only the ones who want to be noticed can sport it. Keep in mind that there are lots of types of fades. Your barber can offer you a skin fade, a taper fade, a bald fade or a razor fade. And your choice should depend on your lifestyle: clean cuts require more attention than low fades, so if you want to save your time, a low fade is a good decision.
Short Comb Over
Source: ayozecastellano via Instagram, kevinelezaj via Instagram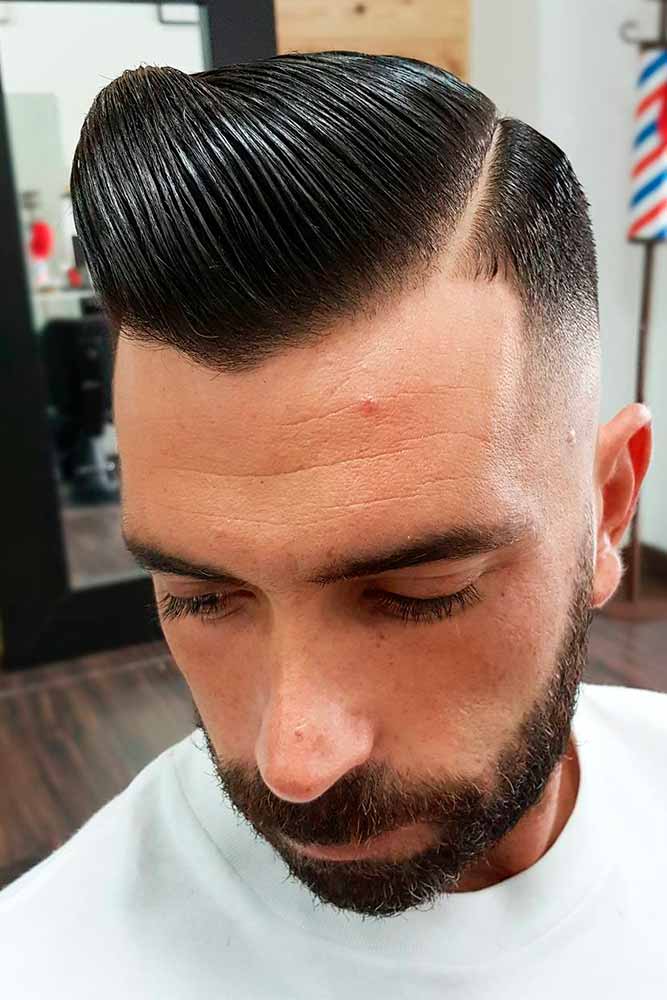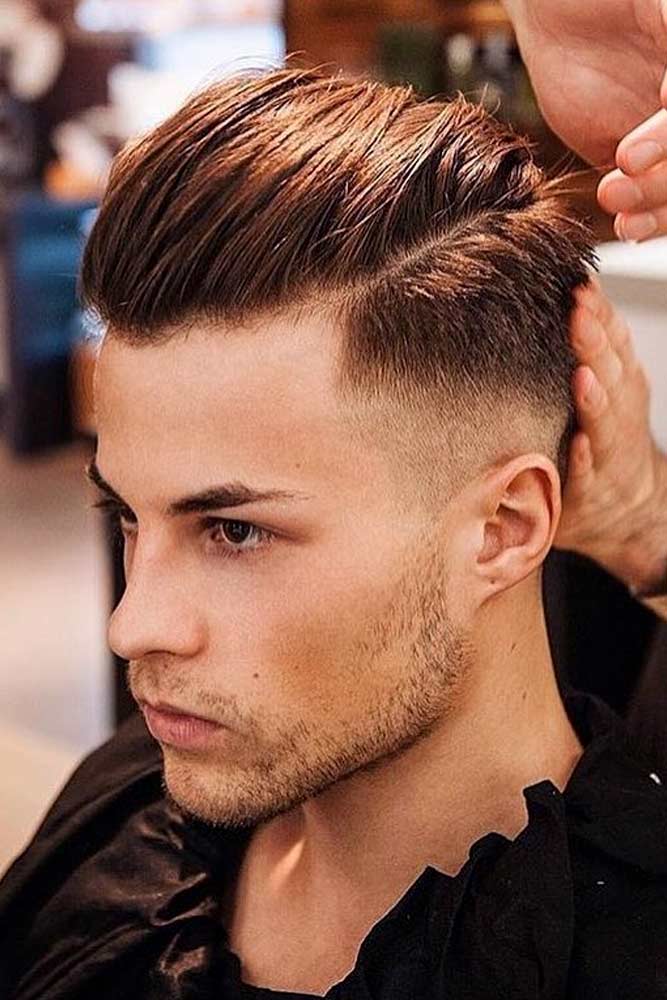 How about you to cut your hair extra short? The contrast between clean sides and the longer top is something that deserves your attention. Look at these cool pics: short comb over gets on well with mustache and beards. Facial hair is a symbol of men's masculinity, and the best way to accentuate it is to get yourself a tidy minimalist cut. Those who are looking for an easy-to-style hairstyle shouldn't miss this short haircut. Though the transition of hair length is not as extra as in classic comb, this idea is still absolutely stylish.
Long Comb Over
Source: thisistimothy via Instagram, chrisjohnmillington via Instagram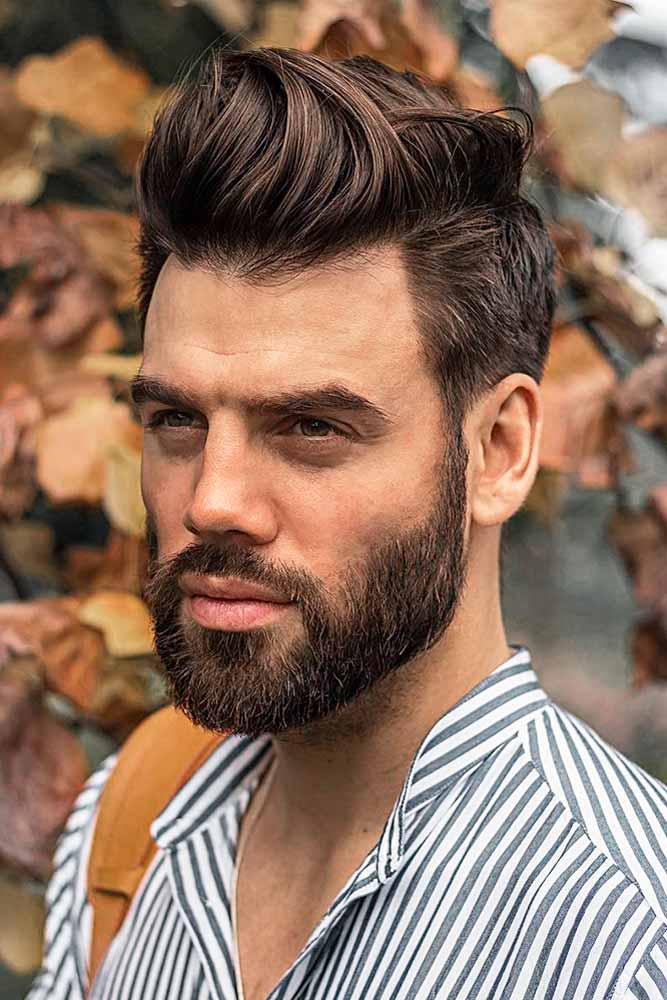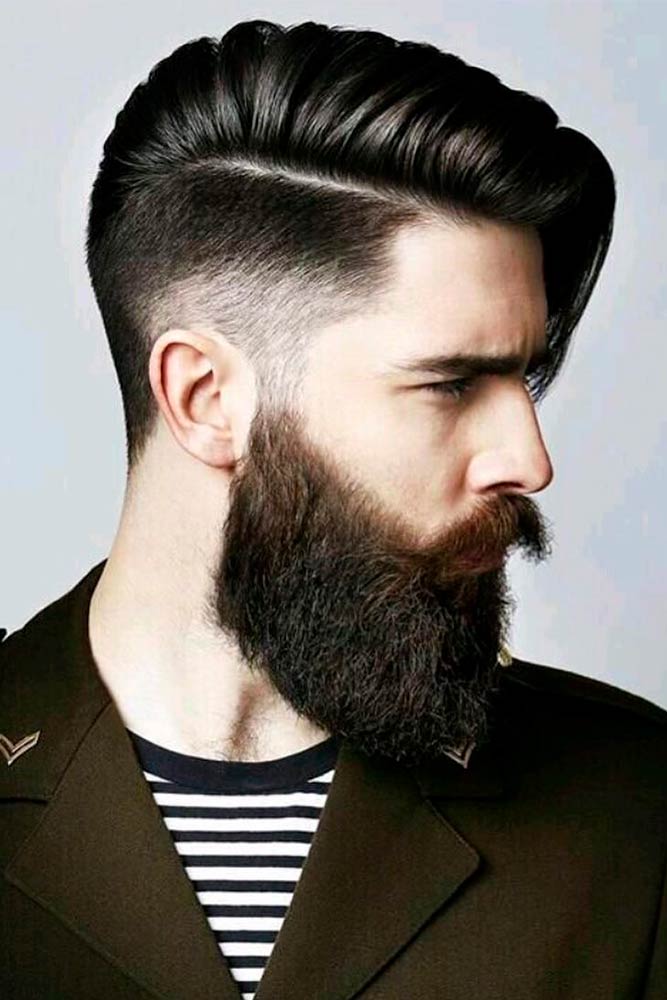 Those who are not afraid of style changes and ready to sacrifice some time will like the long comb over. The more hair you have, the more amazing your look is. With long hair, it's easier to add some movement to your hair, which is essential for such hairstyles as a mohawk, pompadour, and quiff. This version traditionally combines short faded sides with a longer top but keeps the hair on top longer than you see on classic combs. It works awesome for men with fine or curly hair, so if you are one of such guys, it's time to be friends with a long comb over. Wondering how to do a comb over hairstyle? Apply a styling product, comb your hair forward, choose a part line and style it in a selected way. That's it! Stylish men don't waste their time, and the comb over haircut is living proof.
Wavy Comb Over Haircut
Source: barbermikethomas via Instagram, sirpaulcharles via Instagram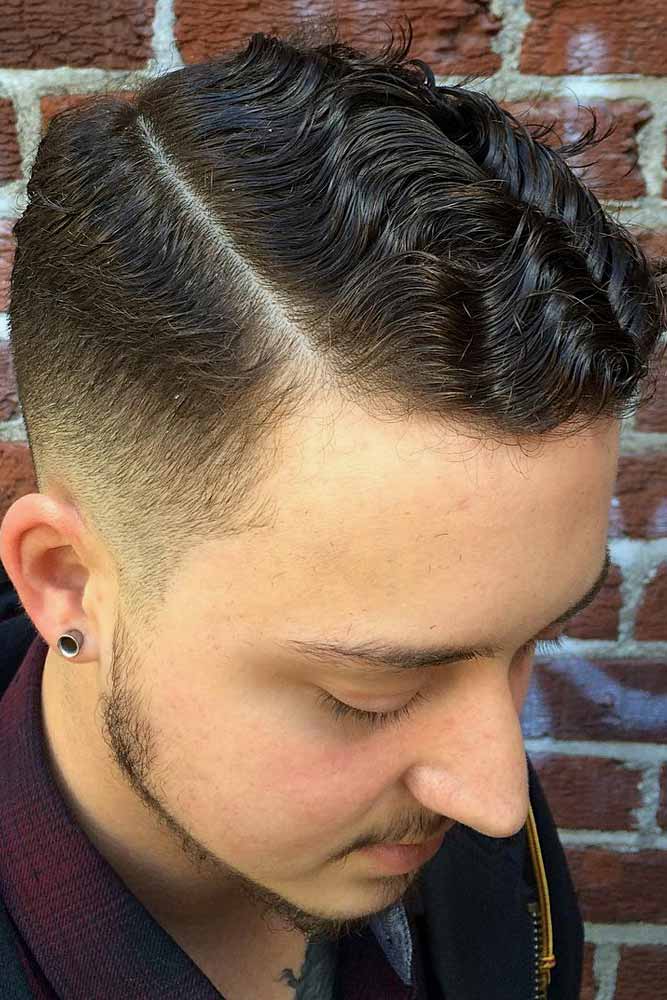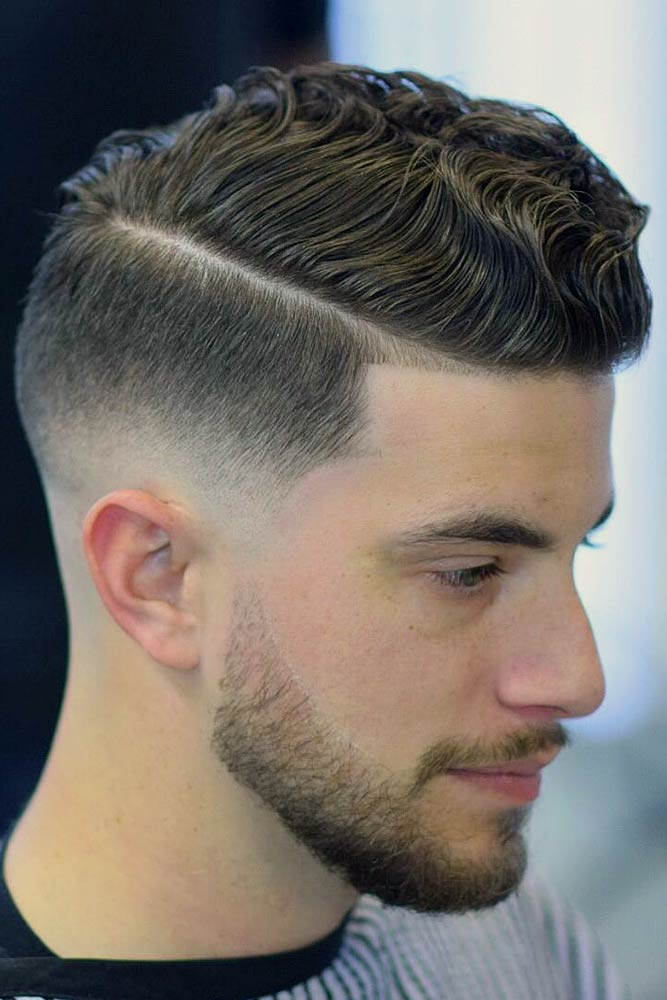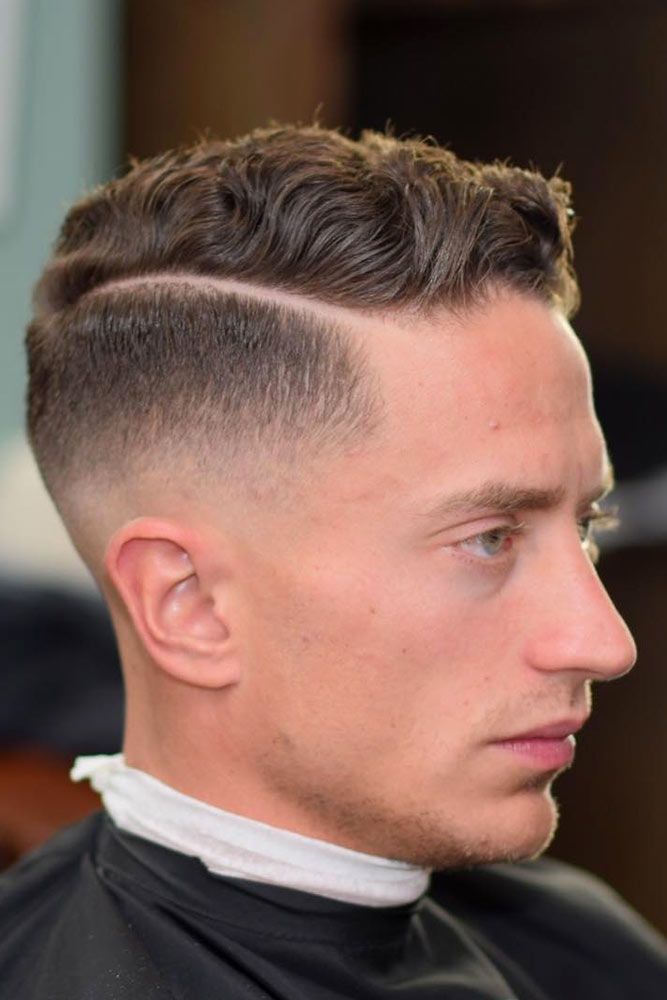 Even if you think that nothing can tame your thick wavy hair, it's a challenge that a comb-over will perfectly overcome. Men with very dense and unruly hair will love the way this cut can solve their styling troubles, bringing the needed manageability to their styling routines. First of all, you should ask your barber for a razored part - it will help you hold your waves in place, giving them a steady, outlined shape. Also, if you want your hair to be lighter, you can go for slight layering or texturizing at the ends, which will tame those waves once and for all. When styling your comb over, apply a pea-sized amount of regular styling gel and brush the top to the side. Yes, that's how easily you can manage your waves!
FAQ: Comb Over
Is a comb over attractive?
Because it's a classy style that matches diverse hair lengths and textures, a comb over may seem very smart and manly. You can also experiment with your combover's back and sides, opting for everything from a fade or undercut to a hard part or a full shave.
Is a taper a fade?
When hair gently transitions from one length to another, it is referred to as a taper. The term fade refers to a shorter taper that blends into the skin.
What looks better a fade or taper?
Consider your face shape and which hairstyles fit someone of your appearance when choosing between a taper and a fade. Taper is more likely to be the right choice if you're searching for a safe, peaceful look. Choose a fade if you're searching for something edgy and eye-catching.