Every year parents are in search of the best Crazy Hair Day ideas. Some choose to think through the hairstyle beforehand, others leave it till the last minute. No matter what group you belong to, our guide will come in really handy for you. It contains the most popular and wacky hairstyles that everyone will be able to recreate. Just pick out the style that resonates with your little girl best and let her be in the spotlight.
What Is Crazy Hair Day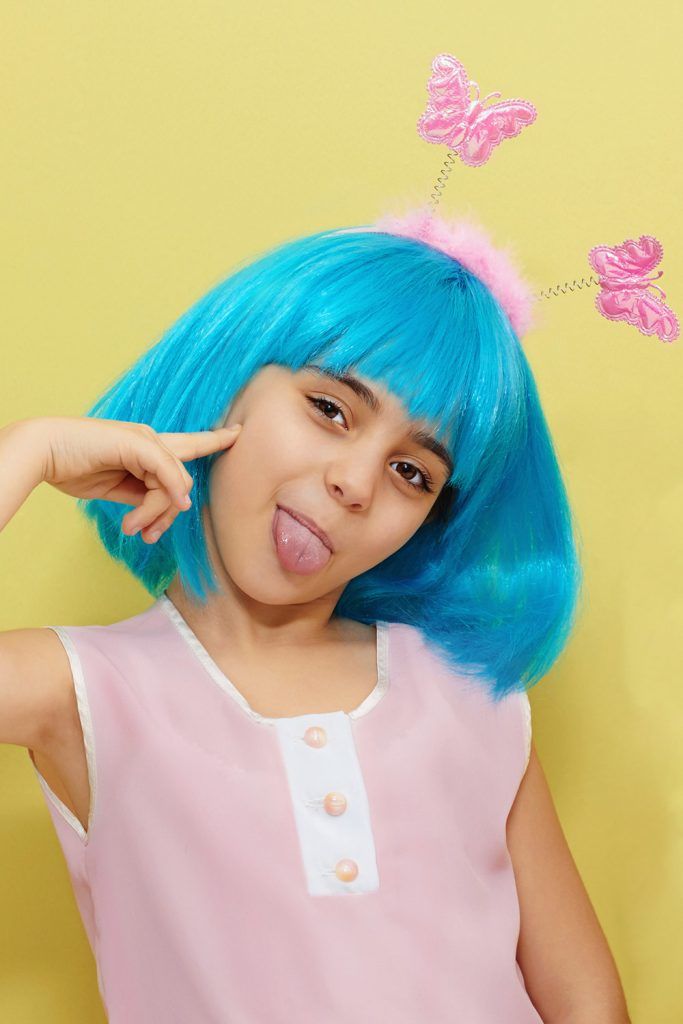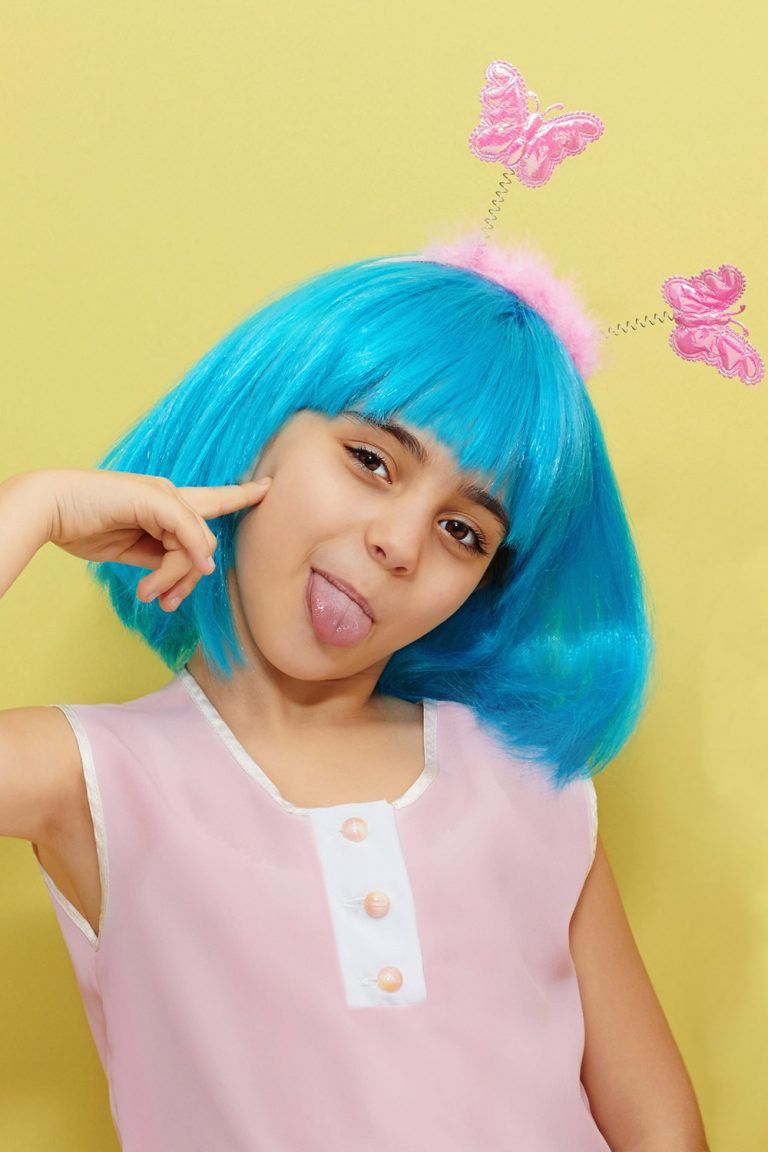 But what is Crazy Hair Day in the first place? This is an event that Australian schools hold every year to raise funds. To take part, teachers and students create absolutely crazy hairstyles and go to school like that. Not only is this a great way for children and adults to unleash their creativity but it is also a means of the rise of awareness for non profit organizations. If you also want to participate, below you can find some of the best ideas for Crazy Hair Day.
Unicorn Crazy Hair Do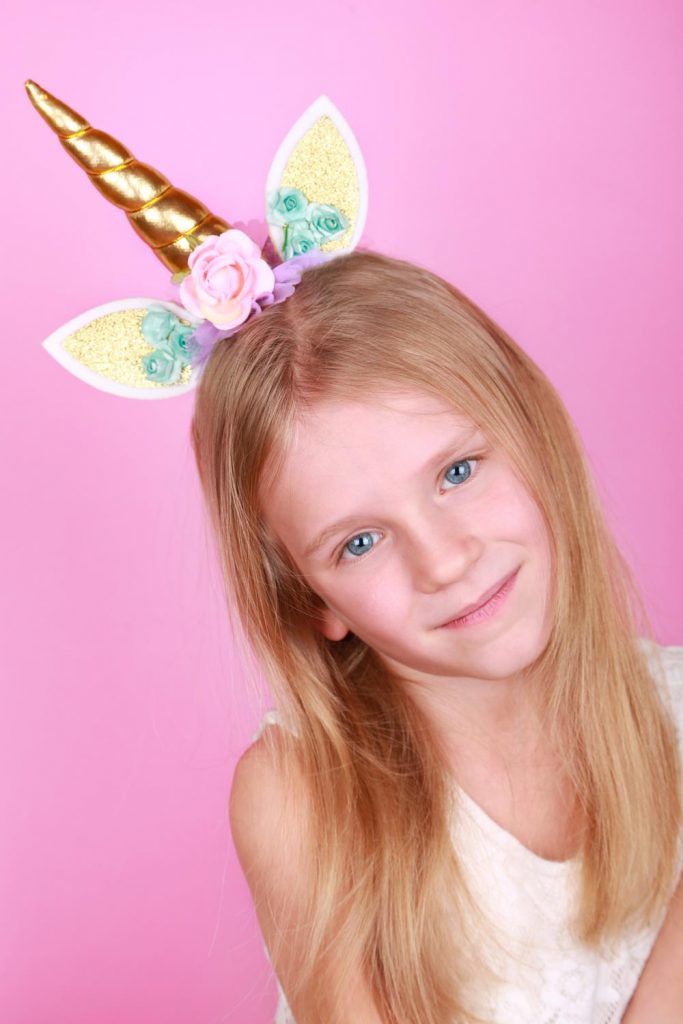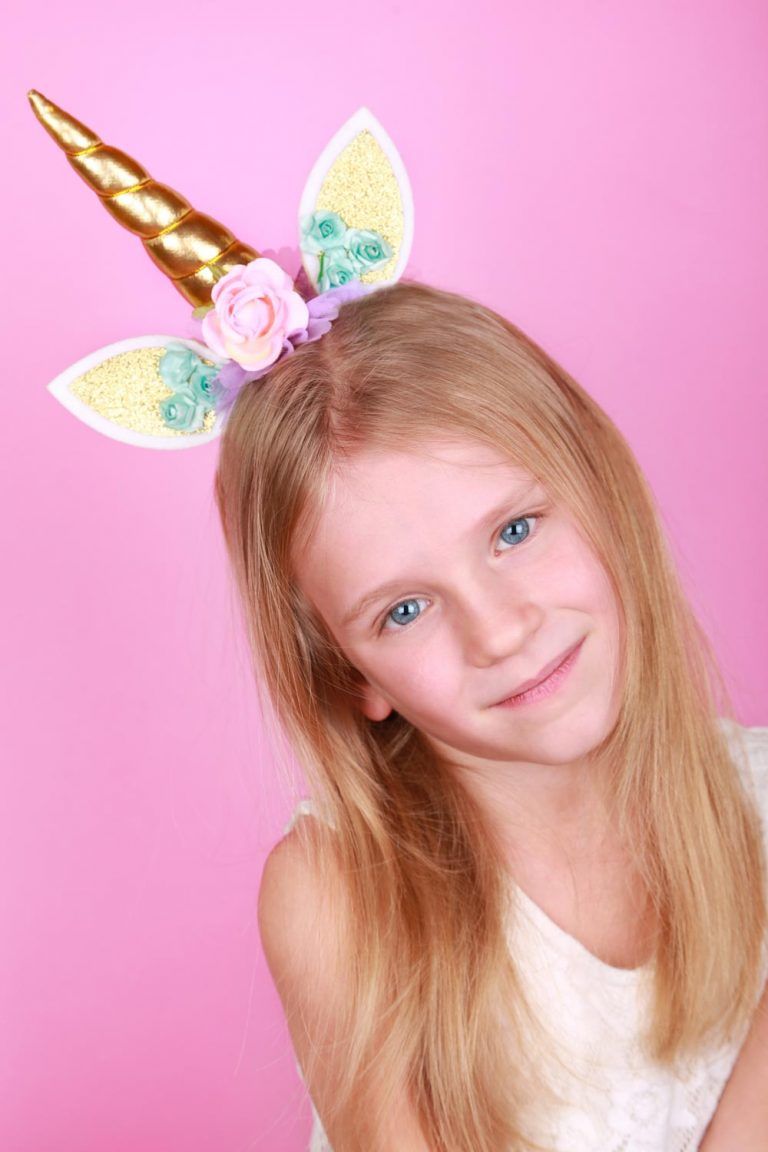 Girls of all ages adore unicorn hair. Yet, unlike a regular ombre in pastel colors that mimics the unicorn's mane and tail, for Wacky Hair Day, you want to take it to a whole new level. If you are after rather easy Crazy Hair Day ideas, then you may get away with a unicorn headband, which usually features a golden horn, unicorn ears and some cute embellishments. However, those who feel a bit more creative and have some time on their hands should try to make a horn right on the child's head using their hair. Make a cone of cardboard to use as a base and wrap the front section of hair around it. To secure the unicorn hair, use a bunch of bobby pins and a generous amount of strong hold hair spray, ideally with glitter and a hint of color.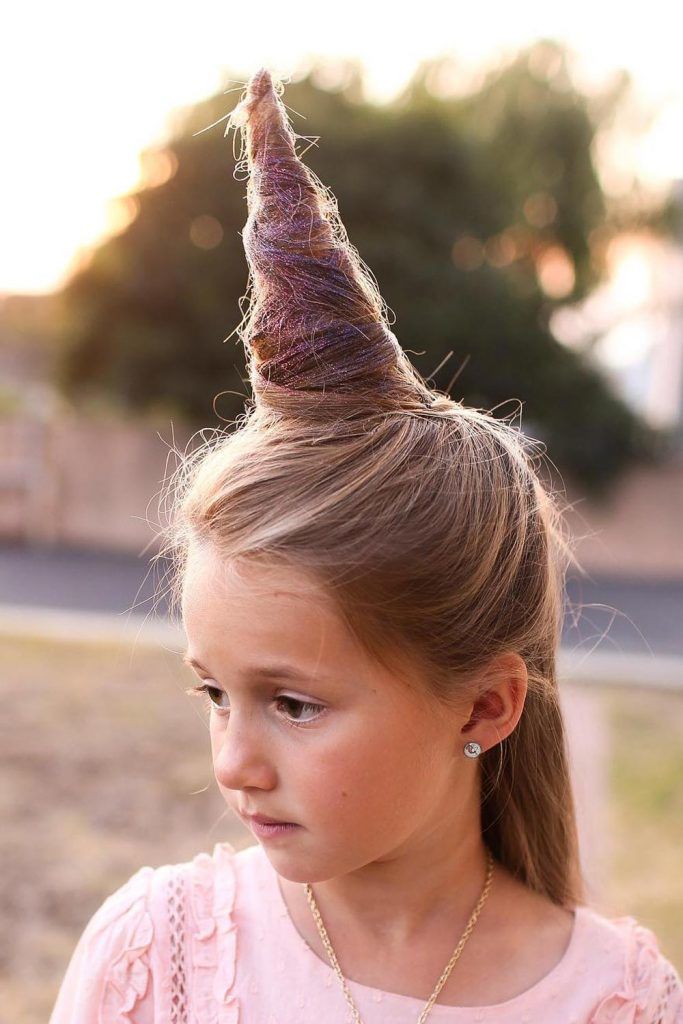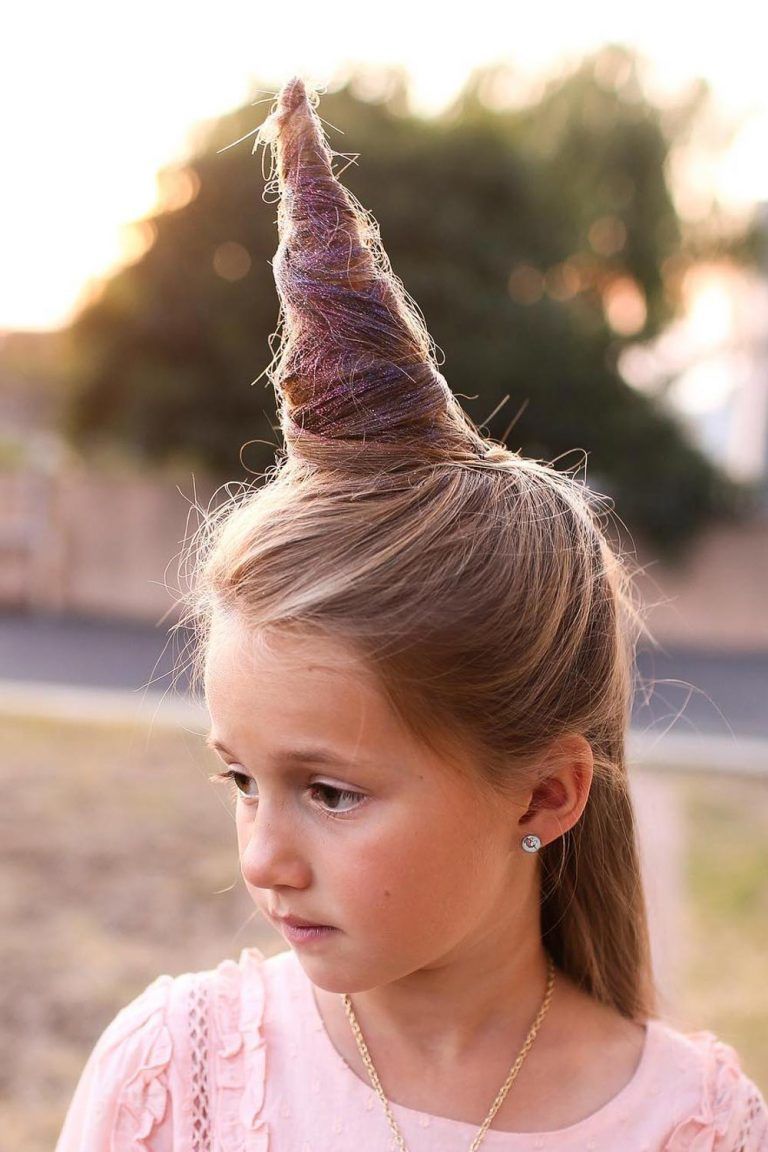 Credit photo: instagram.com/abellasbraids
Bright & Easy Crazy Hair Day Ideas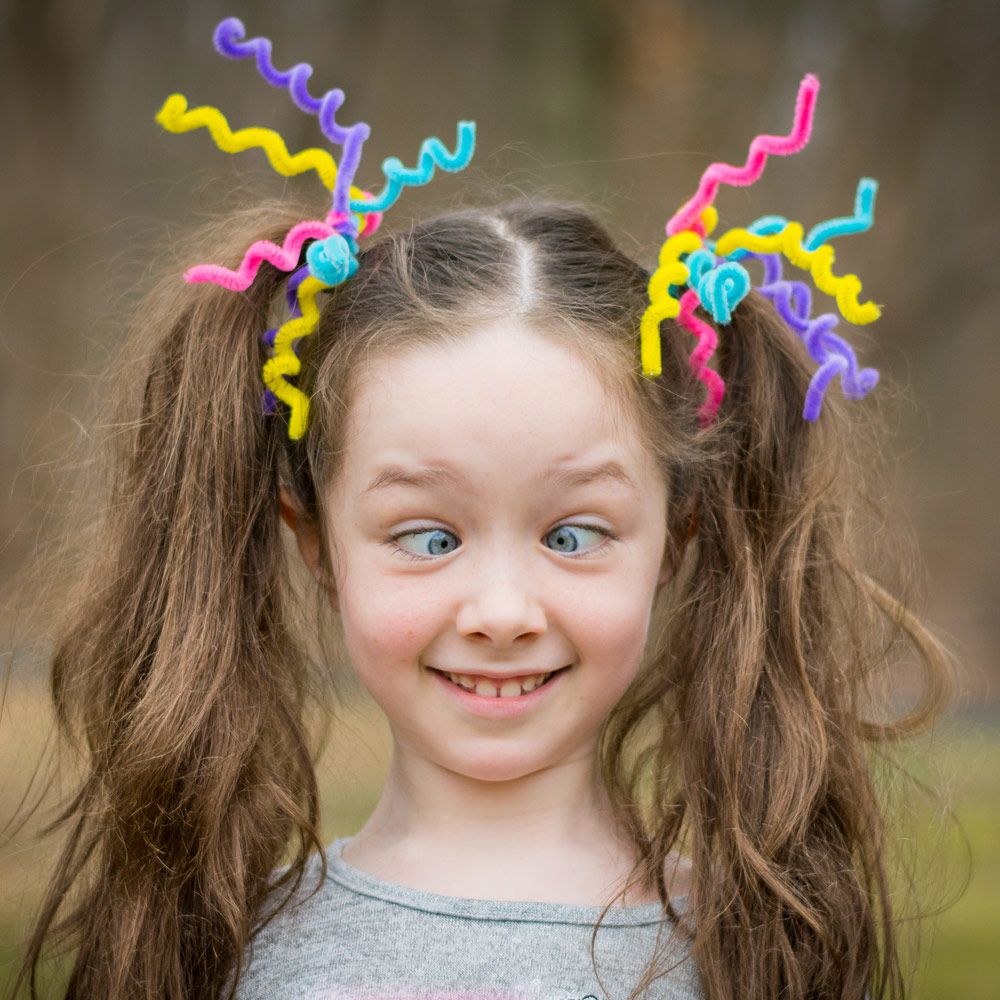 If you are not particularly skilled at hairstyling, then bright colorful accents are your way out. Here are some simple Crazy Hair Day ideas that you may like. Tie pigtails on both sides of the head. They should not be even or neat. Instead, do not brush your hair beforehand so that it looks really crazy. Adorn the tails with ribbons, twists or other hair accessories. No matter what you are going to choose, make sure it is vivid and eye-catching. Alternatively, you can go with a single ponytail tied right on top of the head and secured with colorful elastic bands. You can hardly find easier Crazy Hair Day ideas for girls than this one.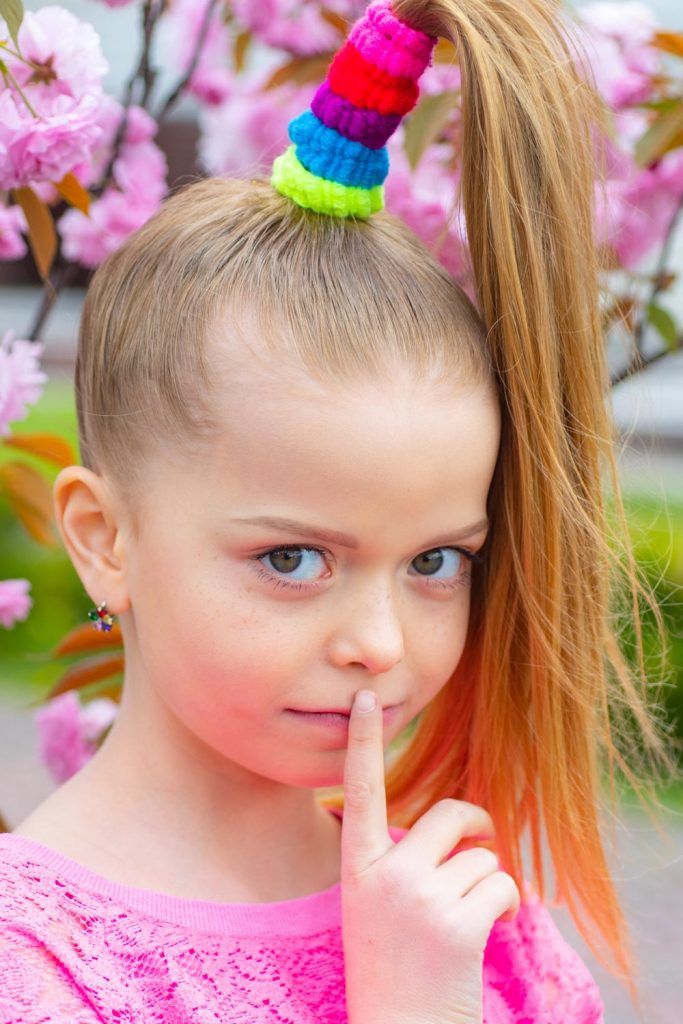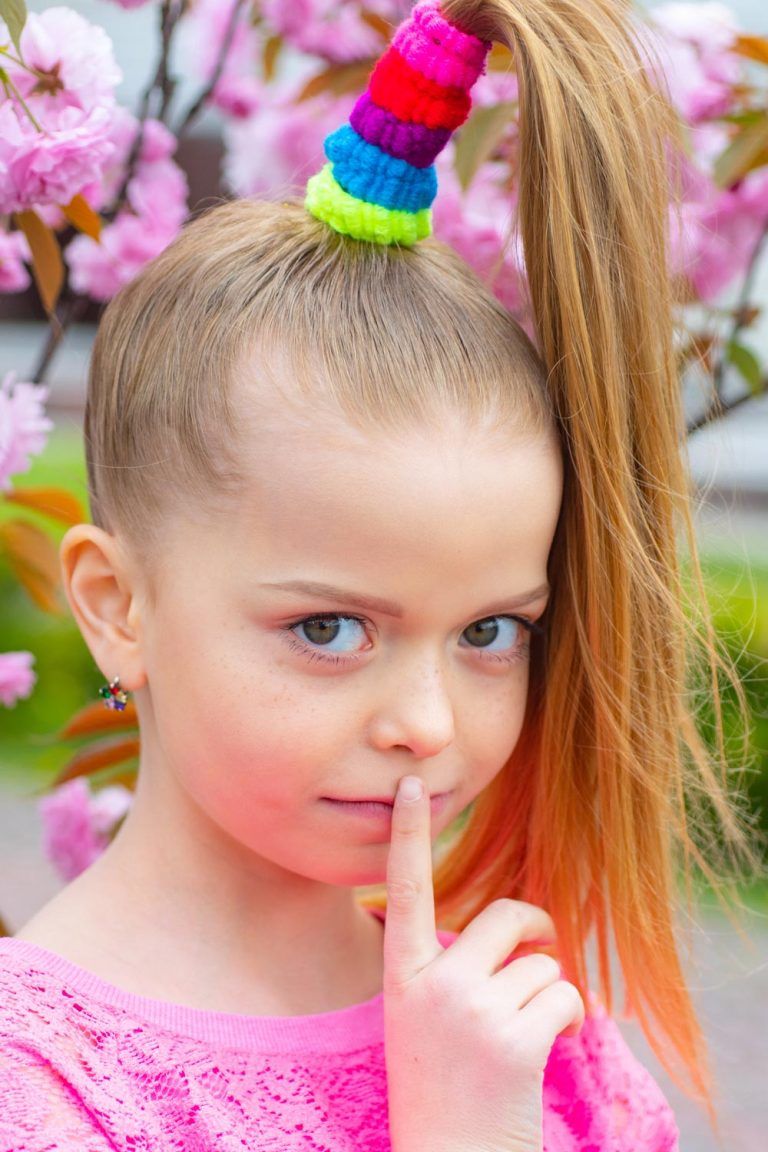 Messy School Crazy Hair Vibes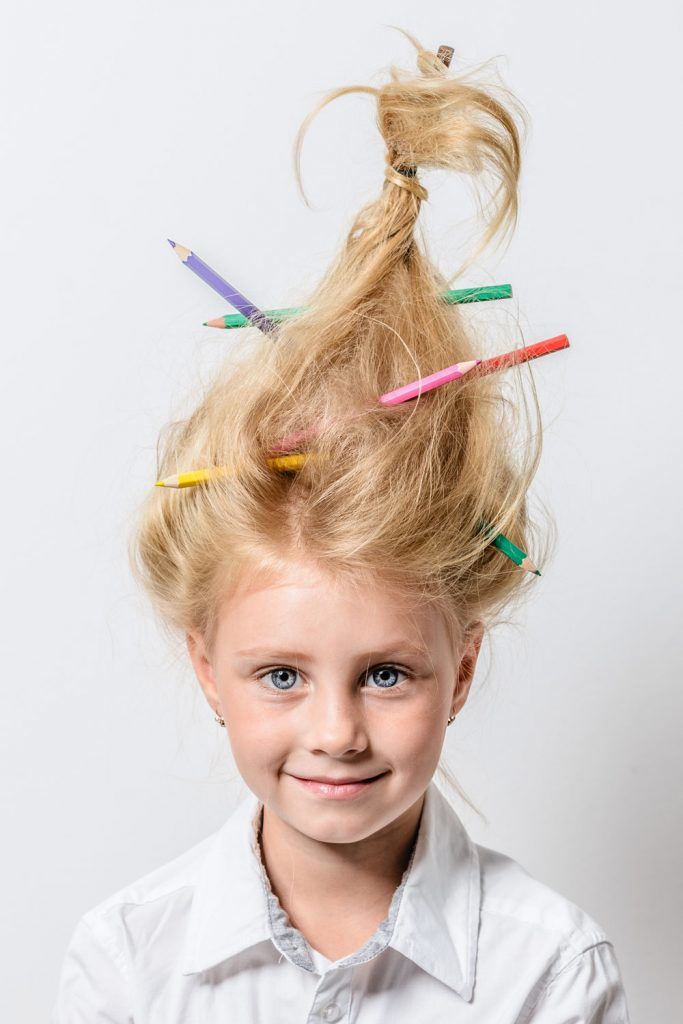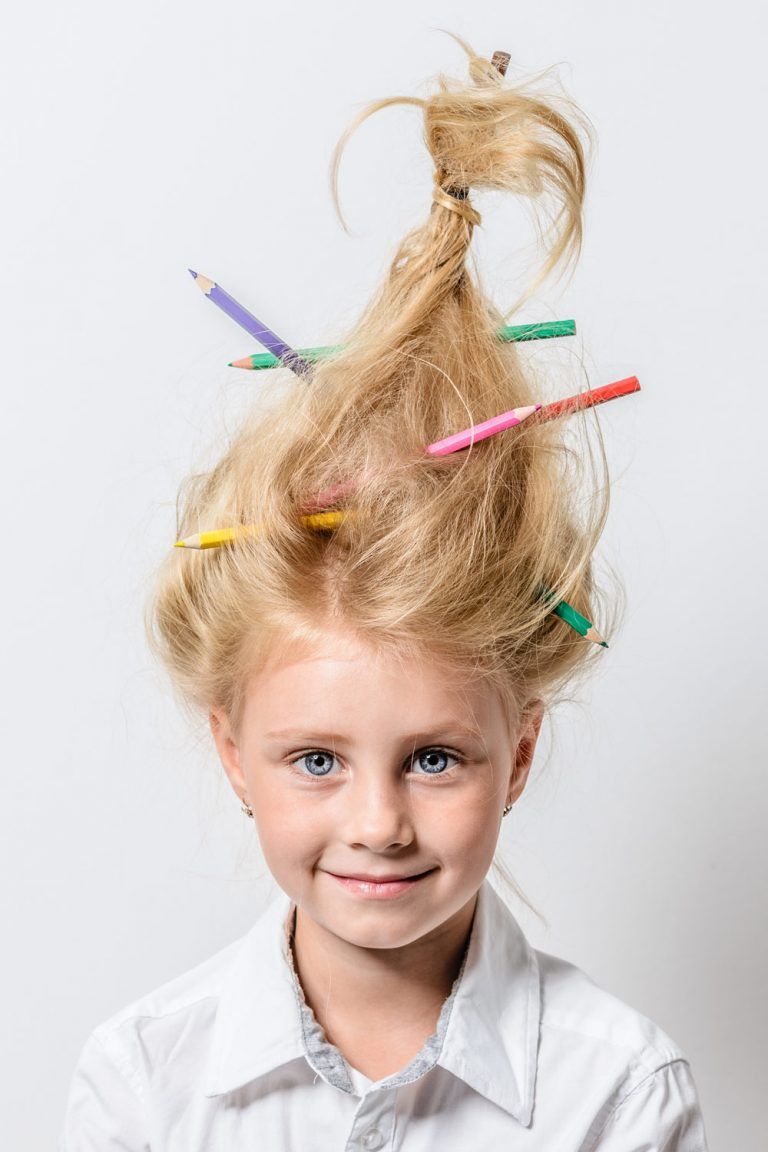 Usually, hairstyles for girls should be neat and polished but not when it is Crazy Hair Day. A full head of messy hair is a staple of wacky hairstyles. To get it, you may simply tease the hair at the roots and brush it up afterward. Wrap it around the pencil so that the hairstyle keeps the shape. To enhance the wackiness of the look, randomly stick colorful pencils into the hair. In addition to looking wild and crazy, it will also provide extra support.
Cupcake Hair Do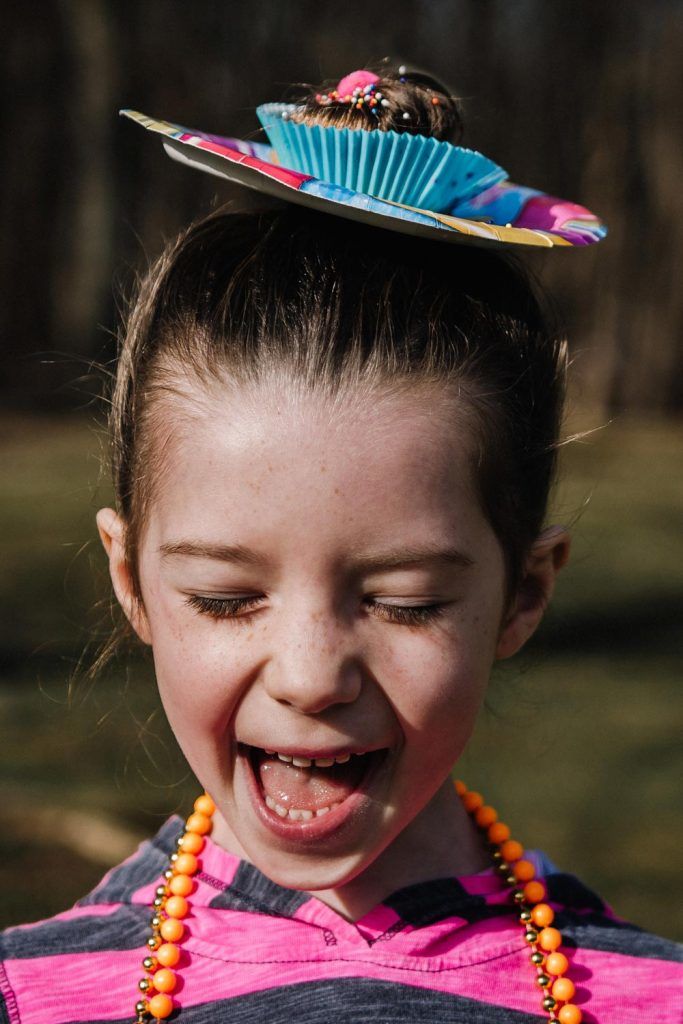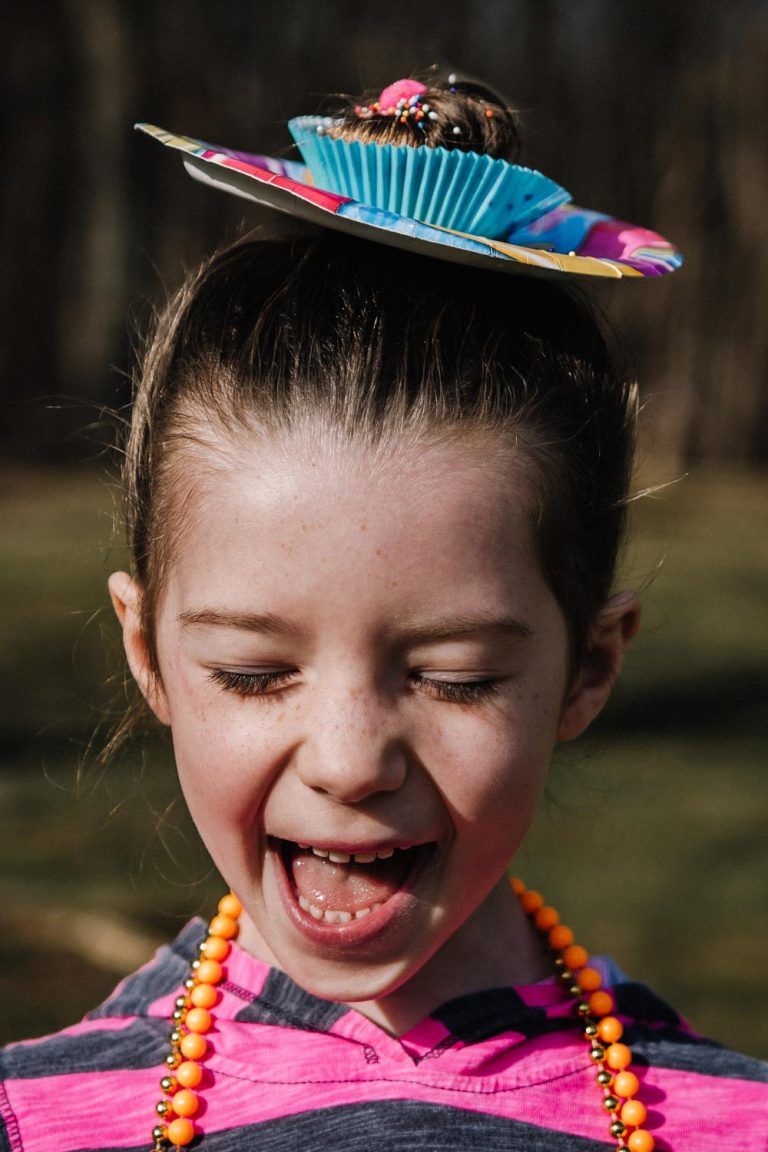 Among all Crazy Hair Day ideas, a cupcake hairstyle is arguably the most popular. While it looks pretty intricate, it is actually very easy to create. First, you need to tie a high ponytail. Then, cut out a hole in a cupcake liner and pull the pony through it. Twist the hair and wrap it around its base. Fasten the bun in place using hairpins. Add embellishments to your liking. Optionally, you may also place a colorful brightly colored plate underneath the bun.
Stand Up Crazy Hair Day Ideas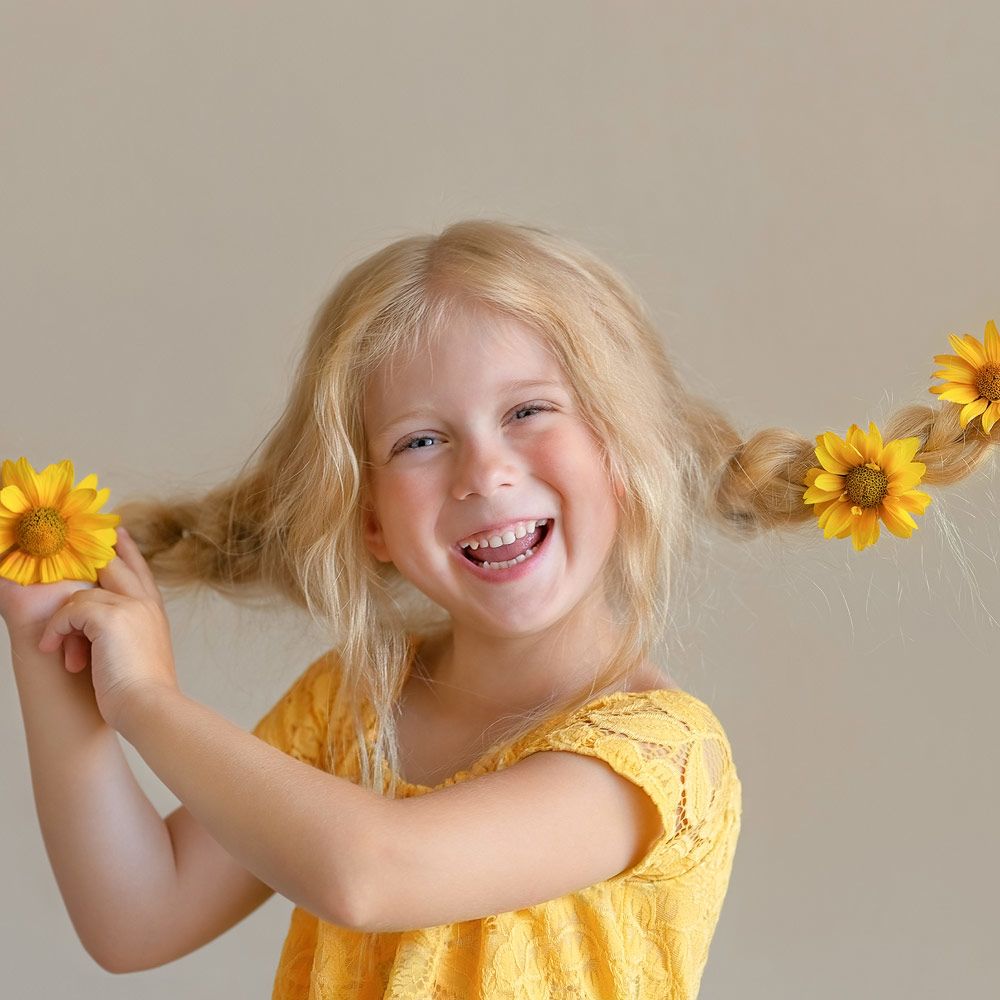 Remember Pippi Longstocking? Her hair is a pure example of crazy easy hairstyles. The main feature of the style is two braids sticking up into the air. To ensure they hold the shape, you should use a thick wire, which you are going to hide into the hair. Before braiding the locks, place the wire across your daughter's head so that it curves the crown and reaches the tips on both sides. Then braid the wire into the hair adding it to one of the strands. Bend the wired braid to achieve the desired shape and your girl is all set.
Spider Buns Hairstyle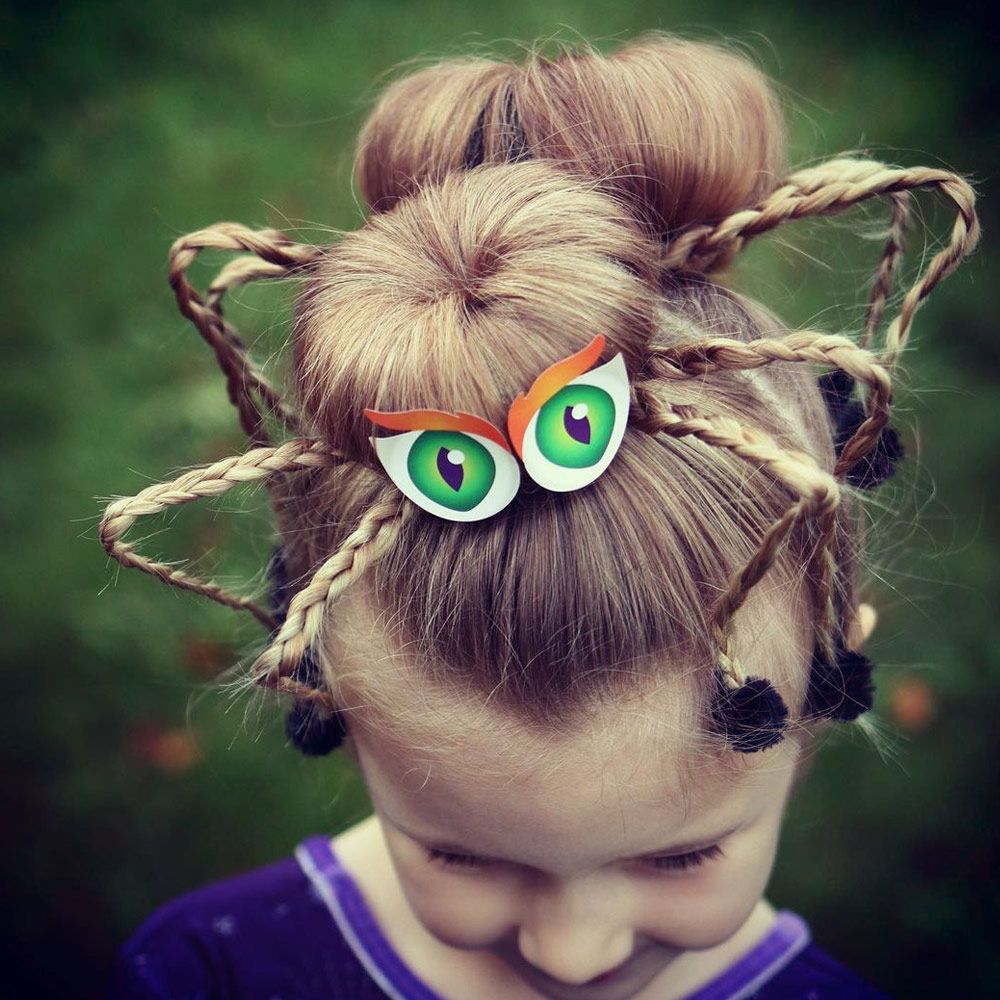 Credit photo: instagram.com/sweethearts_hair
The majority of Halloween hairstyles for girls will work for Crazy Hair Day too. So, if you want your daughter to really stand out in the crowd, create a spider buns hairstyle on her head. While it may seem a bit intimidating, to get the look, you will need to tie two buns on top and braid several braids to imitate spider legs. Pin them to the head with bobby pins and attach cardboard eyes for a more realistic look.
Christmas Mood for Crazy Day Hair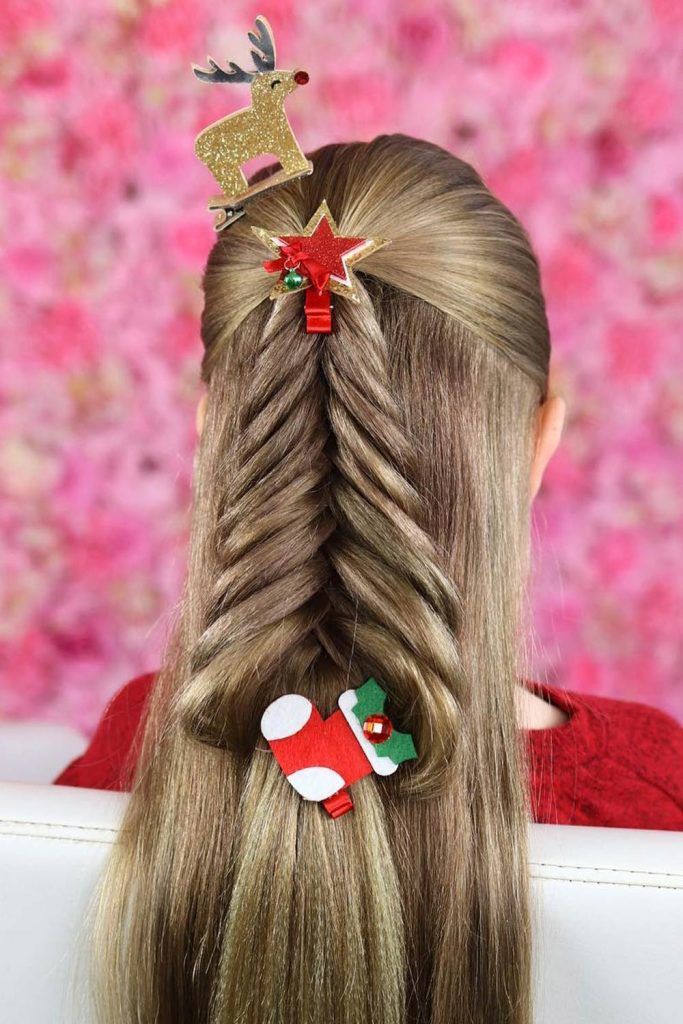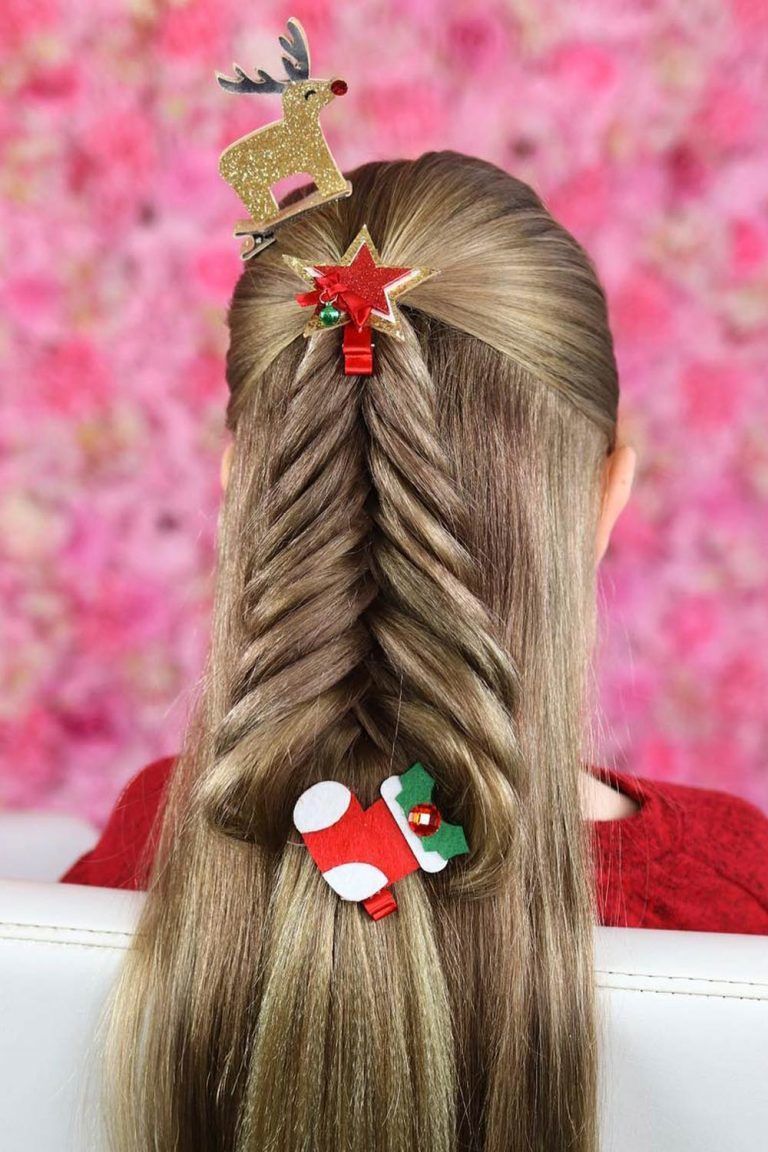 Credit photo: instagram.com/sweethearts_hair
Here is another easy Crazy Hair Day idea, which will be especially relevant around Christmas time. You do not need any particular skills or accessories to create it, just a set of Christmas baubles and ornaments attached randomly to the strands. You can take it even further and add to the hair tinsel extensions, glitter and other sparkling adornments. For a more elaborate hairstyle, go for a reversed fishtail braid and grace it with Christmas hair accessories to resemble the Christmas tree.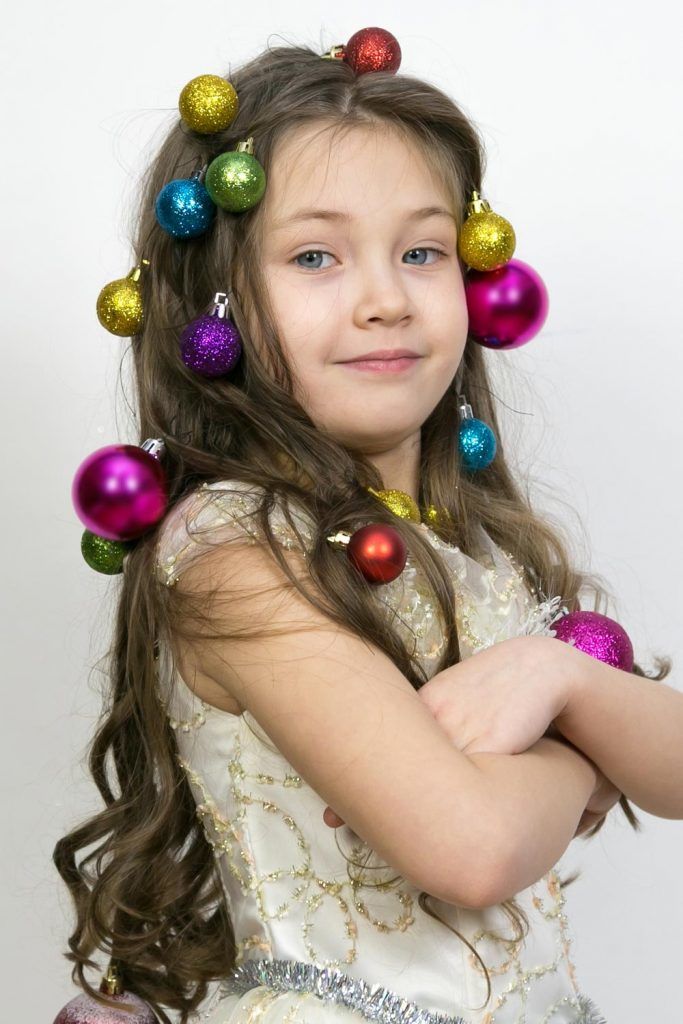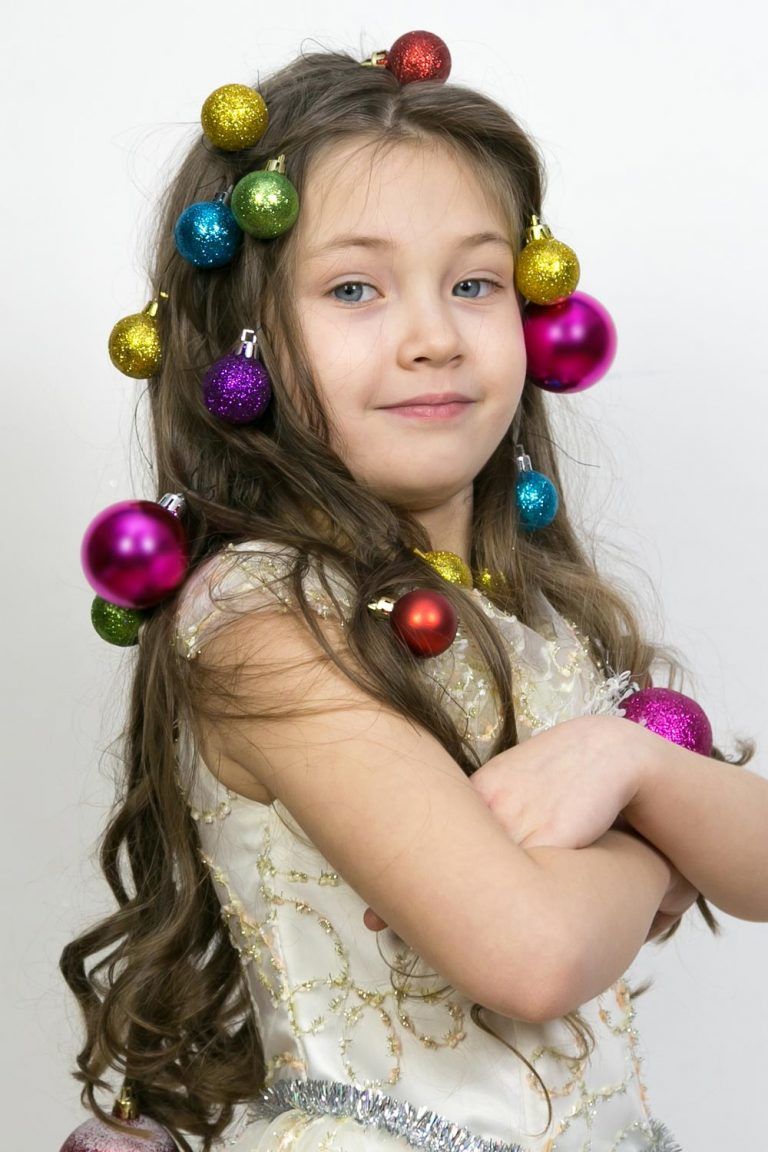 Crazy Monkey Hair Style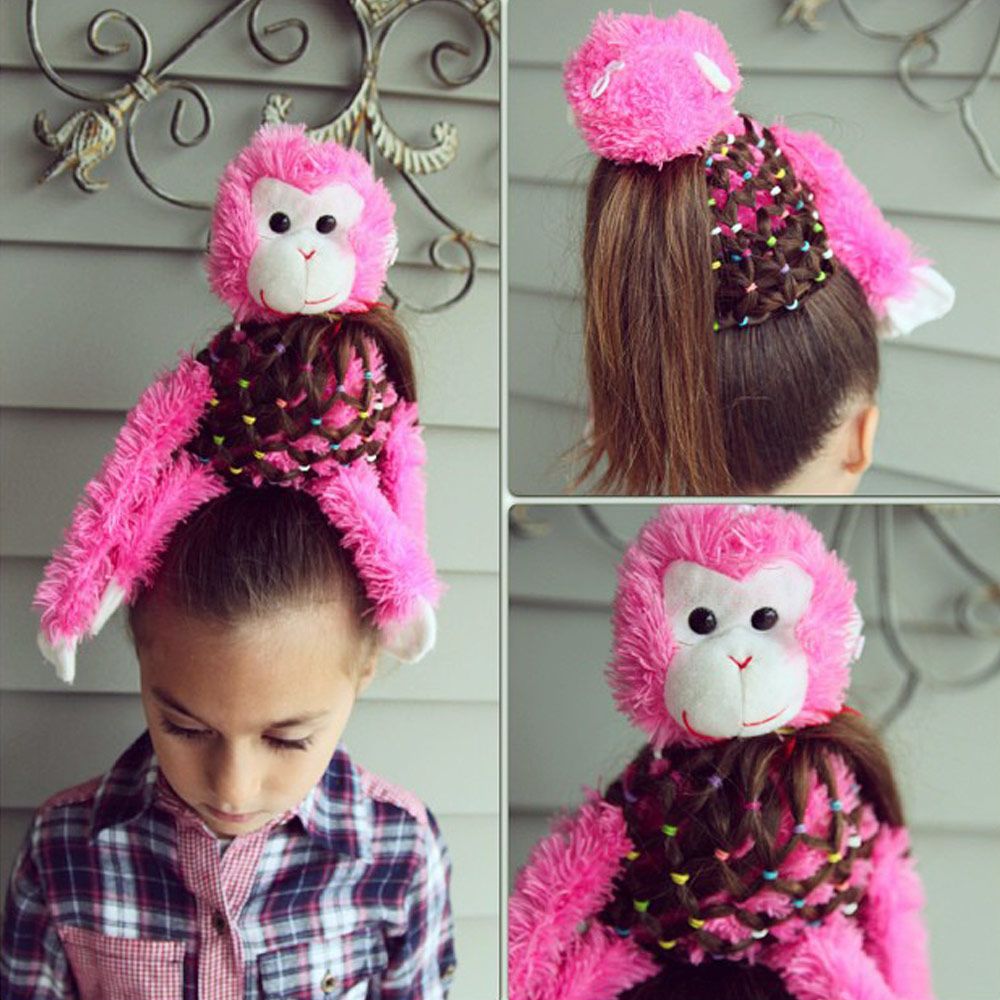 Credit photo: instagram.com/abellasbraids
Does your daughter have a favorite soft toy? Why not use it for her Crazy Day hairstyle? We suggest a monkey but it can be just anything. You may need to enlist the help of a professional hair stylist for this one though, as the toy should be weaved into the hair. There are many ways to do it but a net hairstyle is the easiest option.
With these Crazy Hair Day ideas, you can never go wrong, be it unicorn hair or a cupcake style, spider buns or a crazy monkey. While they are relatively simple to create, they guarantee that your daughter will have the wackiest hairstyle in the school. So, do not hesitate to pick out the look that earns her this title.
FAQ: Crazy Hair Day Ideas
How do I make my hair look like cupcakes?
A cupcake hairstyle can be pulled off in various ways. Yet, to create a simple cupcake hair look, you will only need some cupcake liners, pins and elastics. Start by dividing the hair into two sections. Tie each section into a high ponytail, which you will need to fasten with an elastic band. Make an opening in the liners and put them over the ponies. Wrap the hair around the base to create a bun and fix it with pins. Optionally, decorate the hairstyle with accessories and temporary hair color.
How do you stick things in your hair for Crazy Hair Day?
So that the items hold still in the hair, you can use a tad of Elmer's glue. Once you no longer want an item in the hair, you can easily wash the glue out of it without damaging it.
How can I make my hair stand up for Crazy Hair Day?
The variety of ways to keep your hair upright is vast. Depending on the style, you can employ wires, cardboard frames, plastic bottles and cups and a generous amount of strong hold hairspray, of course.
REFERENCES:
Crazy Hair Day is an annual fundraising event held in schools across Australia. Source
Silly, Wacky, And Fun Crazy Hair Day Ideas For School. Source
Was this article helpful?