Easy hairstyles for long hair are an important part of our beauty routine on Valentine's Day. We spend most of our time in sweatpants and with messy buns. And when it comes to getting ready for some occasion, the heart starts beating faster. It doesn't matter what you have already planned for this day, we have an ace up our sleeve. These easy hairstyles are a real deal. And due to its beauty, you will want to take selfies with such hairstyle all the time.
Easy Three Strand Braids Hairstyles For Long Hair
Source: kelsrfloyd via Instagram, theconfessionsofahairstylist via Instagram, Kelsrfloyd via Instagram
With our hairstyles for long hair, you will be able to make a real statement. You will impress your loved one for sure. Moreover, these hairstyles will be appropriate regardless where you are planning to spend the day.
Fishtail Braids For Long Hair
Source: kassinka via Instagram, Luxy Hair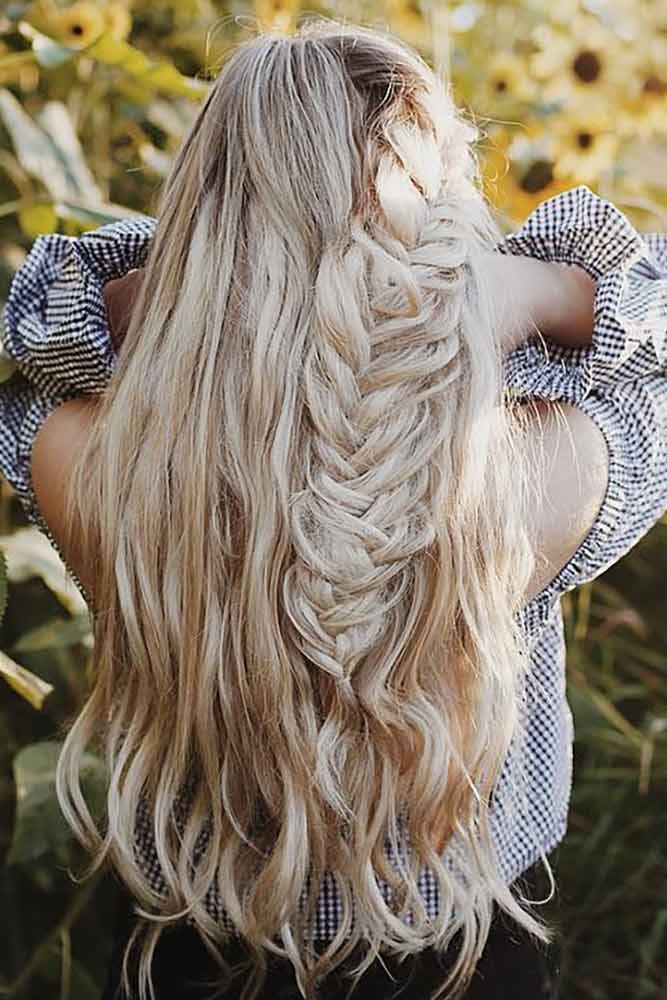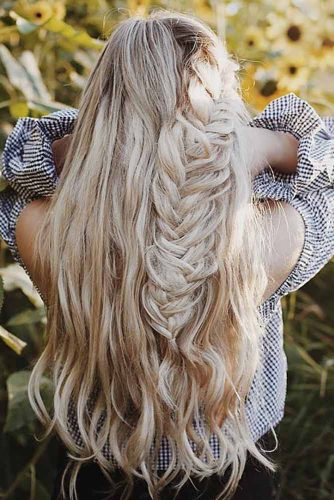 These long hairstyles are super romantic for any kind of a date. Half up buns for Netflix and chill cornbraids or braids with curls for a night out in a fancy restaurant or cinema will do the trick.
Cute Easy Crown Braids Hairstyles For Long Hair
Source: kykhair via Instagram, Ashpettyhair via Instagram, amberfillerup via Instagram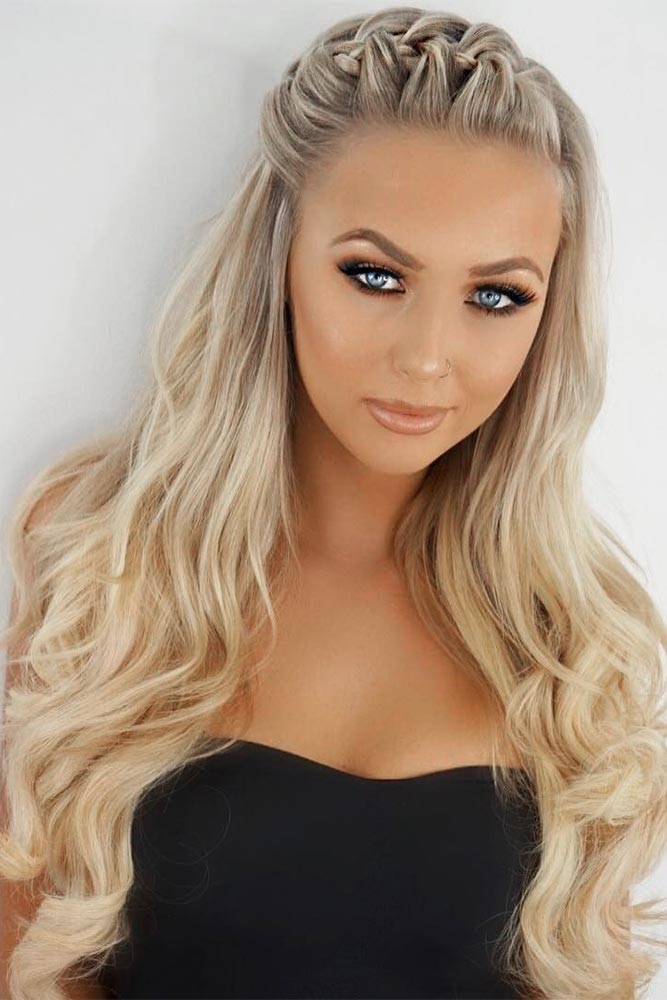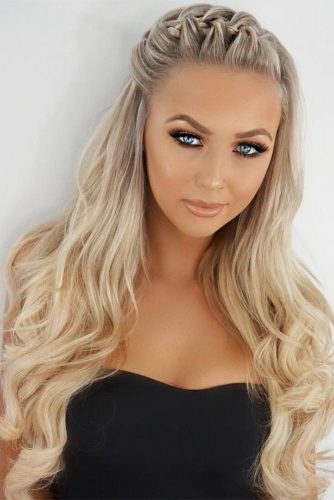 By the way, half updos are not only great for this holiday because they seem romantic, but also because such hairstyles open your pretty face and let your bae gaze at your beauty the whole evening.
Easy Pull Through Braids For Long Hair
Source: Kykhair via Instagram, hairby_chrissy via Instagram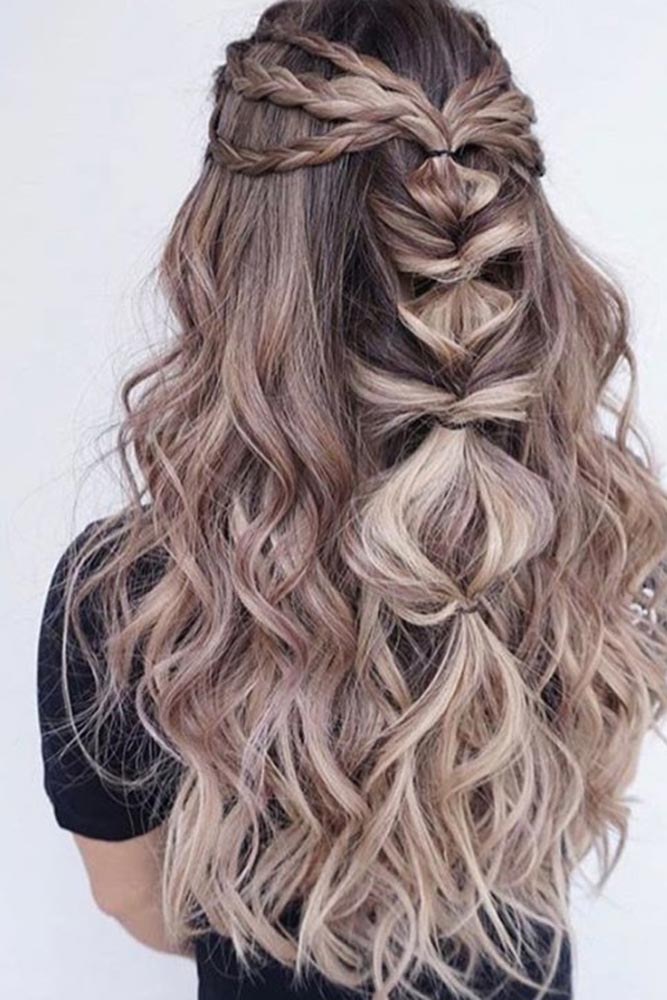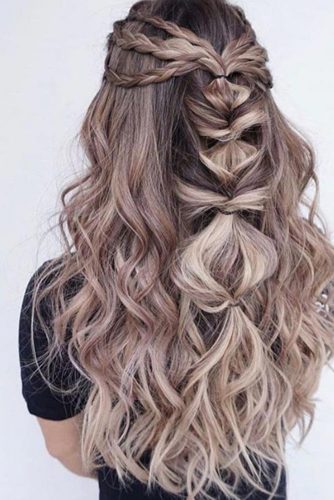 If you are going to watch a movie and have dinner out, then opt for a braided crown. A messy effect will be only a plus for this kind of do. It will give your long hair sex appeal and sensuality. This hairstyle will add a royal flair to your overall image.
Romantic Wavy Low Buns
Source: tonyastylist via Instagram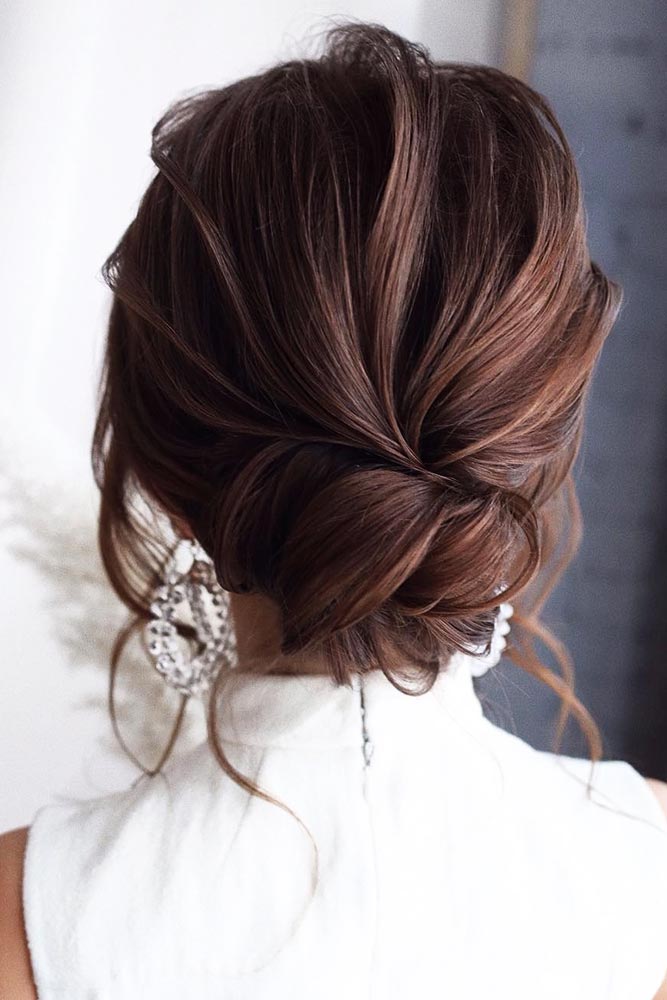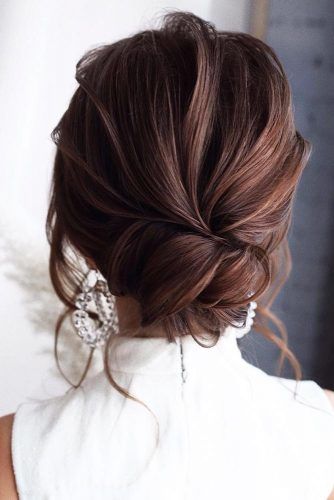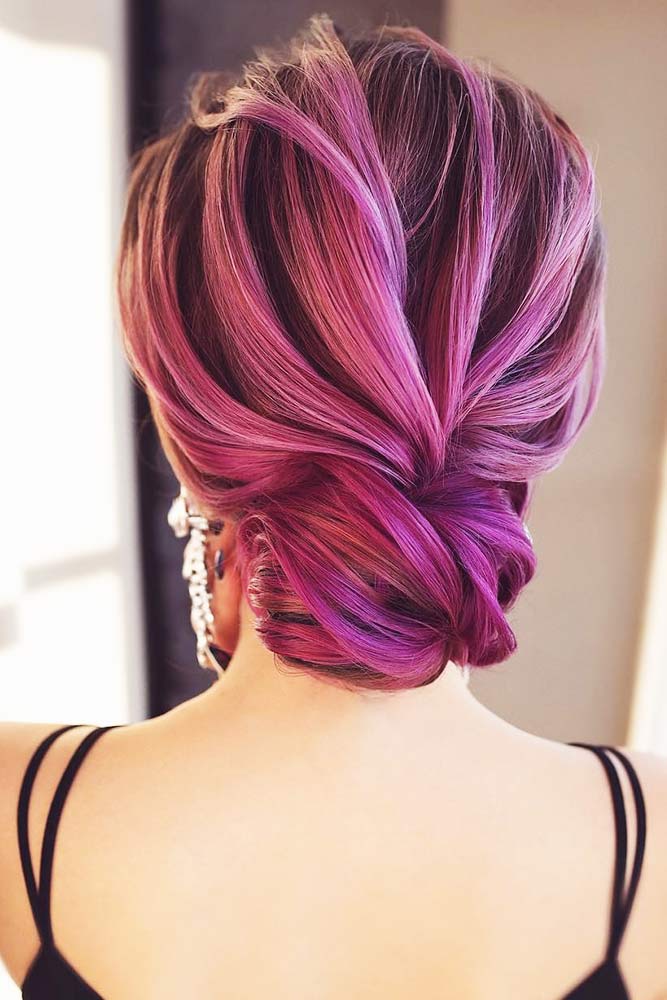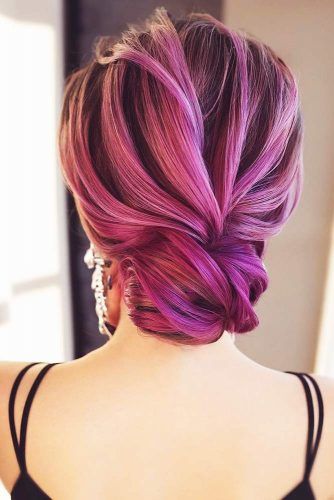 Creating a low buns is an easy task for the lovers of updos.
Chic Waves For Your Special Day
Source: Alliedoeshair via Instagram, Petronellanilsson via Instagram, Ashleyrayhair via Instagram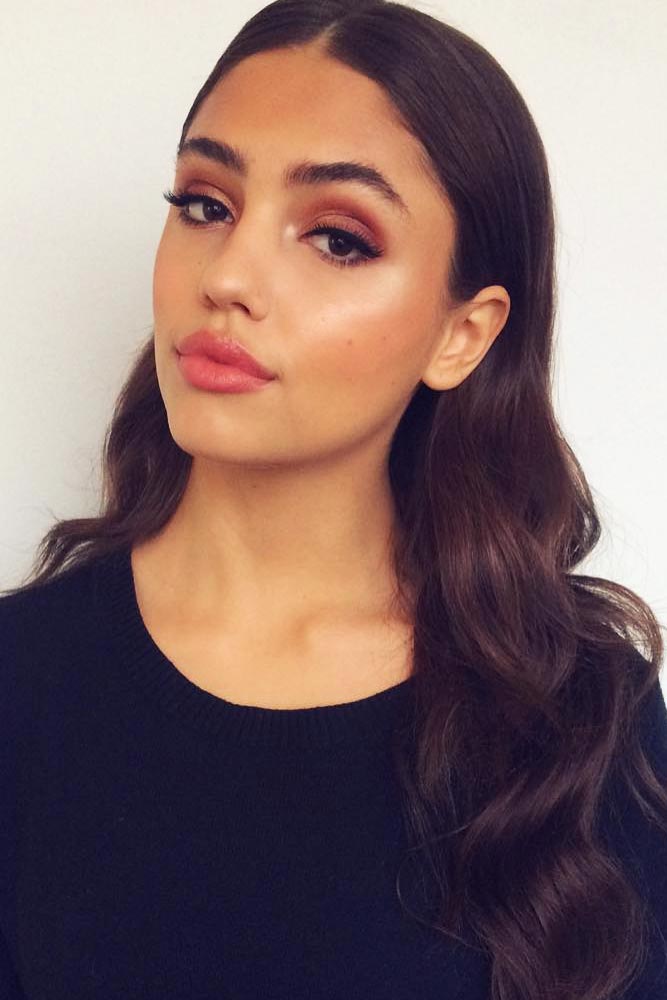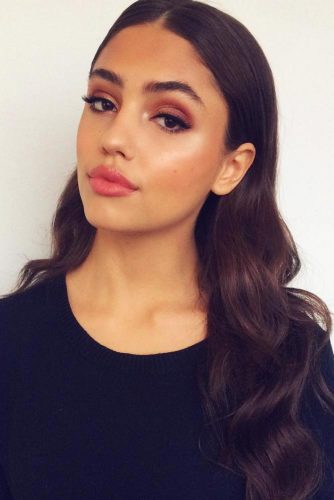 Lovely, romantic waves can make your hairstyle more voluminous and sexy.
Use Braids To Quick Mohawk Easy Style
Source: kykhair via Instagram, kykhair via Instagram, Hairby_chrissy via Instagram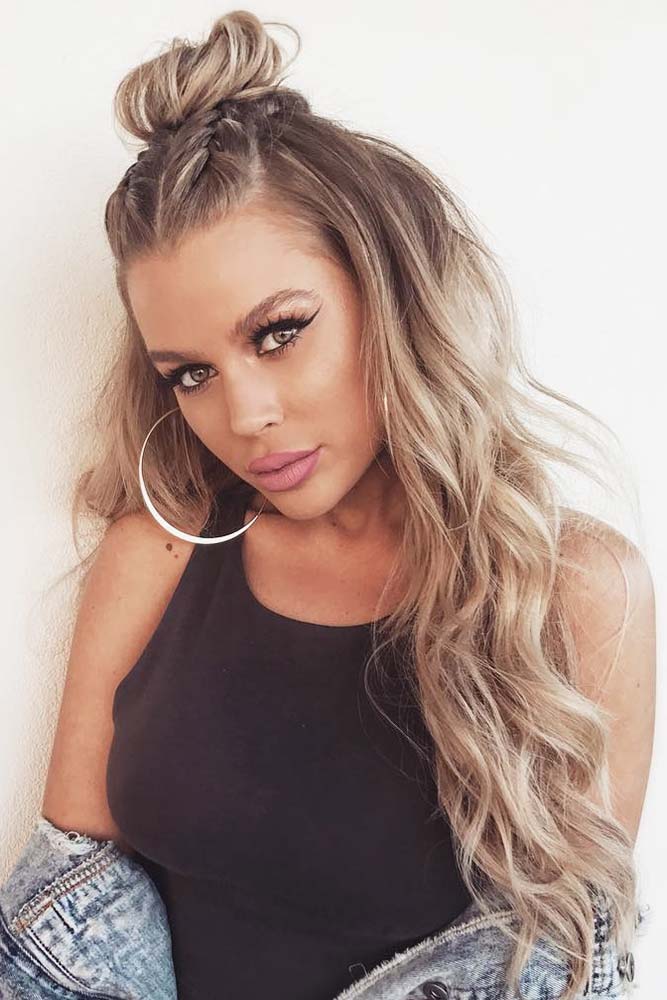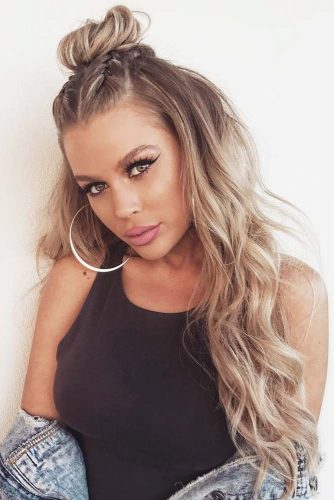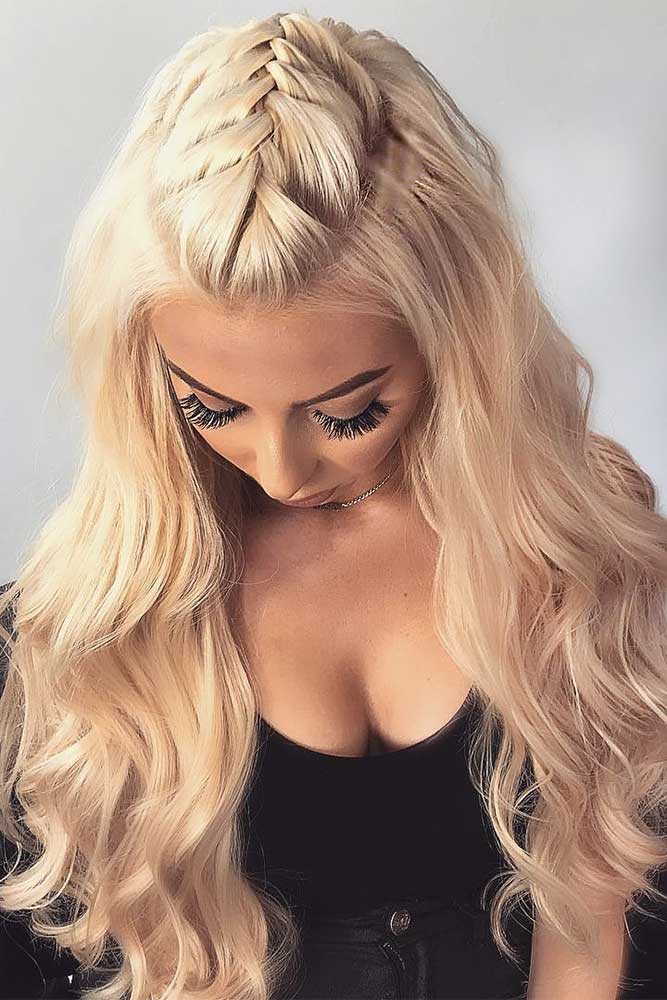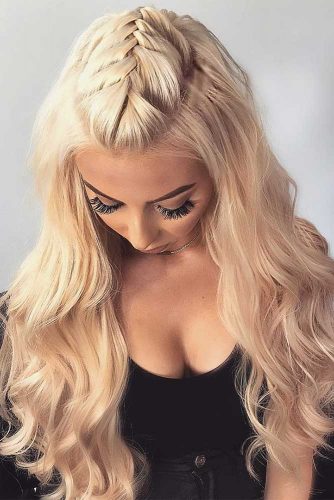 To braiding уyour hair is the easiest and quickest way to create a hairstyle. Combine it with a top knot, a mohawk or a bun, make a braided half-up, add an accessory - and you are the party queen, despite the fact that it took only 10 minutes to create a hairstyle!