Scrunchies Are Back In Town!
Remember chic velvet scrunchies rocked by iconic celebrities of the stylish '80s and '90s? Well, we've got some news for you: it's time to get used to seeing them on contemporary runway shows and red carpet walks, as these cuties are officially back.
So no wonder you can come across a model wearing a scrunchie when flipping through Harpersbazaar: it's trendy again. And to help you keep up with the latest fashion things, we've selected the most beautiful, easy-to-do scrunchie hairstyles and prepared some hair ties that are worth trying today.
Hairstyles With Scrunchies
Braids and ponytails secured by a fancy tie are all good and well, but there are way more awesome styles that you can do with your scrunchy. The best thing about such ties is that they are designed not just to keep your style in place; they are created to do it stylishly. See how variously you can make your hairstyle match your outfit!
Messy Half-Up Top Knot
High Bun
Dutch Braid Faux Hawk Half-Up
Messy Top Knot
Bubble Pony
Dutch Braid Pony
Side Fishtail Braid Into Pony
High Pony
Regular Side Braid
Scrunchies With Roses
Half-Up Bob
Bun & Hair Clips
Pull Through Faux Hawk
Double Dutch Braid Half-Up
Four Braids Half-Up
ADVERTISEMENT ‧ CONTINUE READING BELOW
Hair Scrunchies
Now that you know how to make a scrunchie a part of your one-of-a-kind look, we'd like to share with you the hottest trends in the world of hair ties. Since they've become an accessory, modern fashion designers are creating lots of different prints so that they can complement any women's outfits. Check out the must-have ties!
Leopard Print Chiffon Scrunchie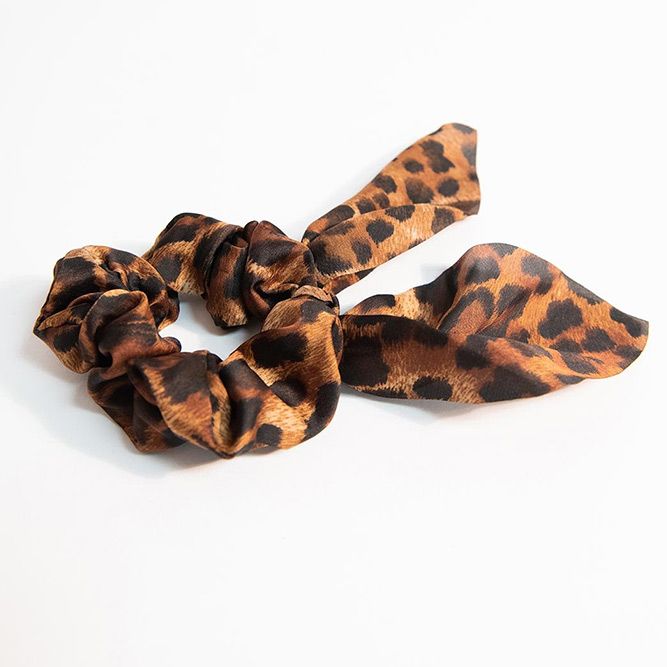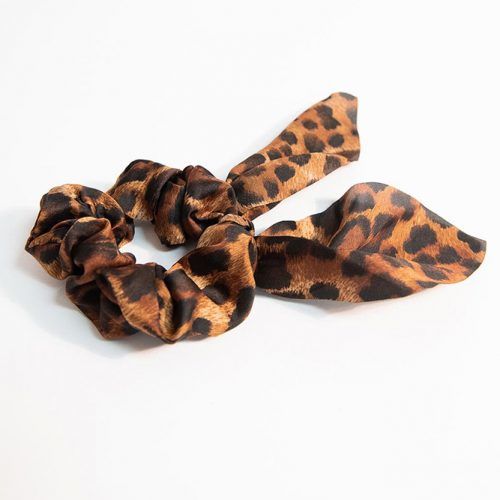 Just like the good-old scrunchies, leopard print hasn't lost its popularity. On the contrary, it's a print of 2019! So this tie is cool for two reasons: it's double trendy and has a removable scarf adds that look fun.
Buy on Amazon: $6.00
Source: Unique-vintage
Leopard & Beige Velvet Hair Scrunchie Set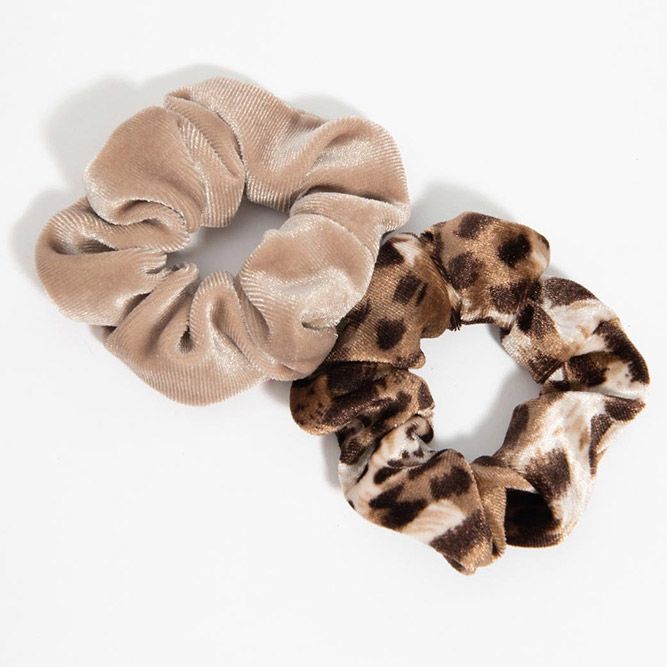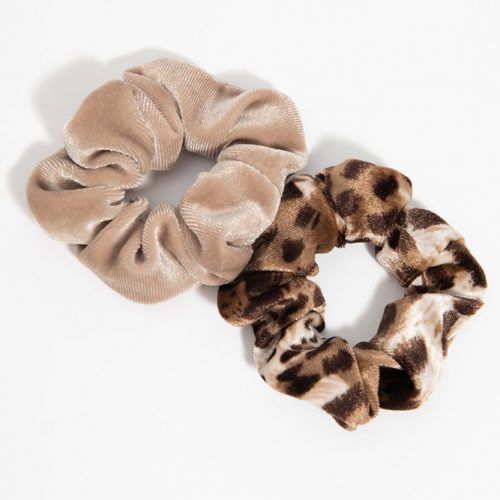 This lovely set will come in handy when you want to go for double hairstyles such as space buns or double braids. Of course, the velvet fabric will give your look that inspiring retro mood!
Buy on Amazon: $8.00
Source: Unique-vintage
Multicolored Manta Cotton Hair Scrunchies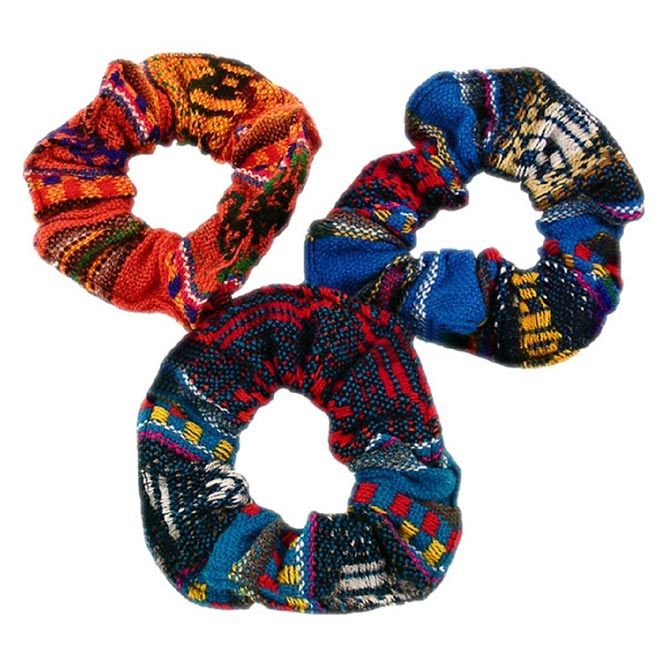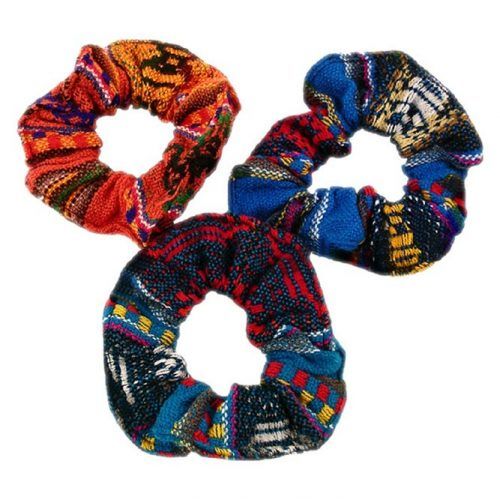 Ladies with natural hair who wear black braided hairstyles will love this wonderful ethnic set! You can diversify your hair beads and accessorize your braids of twists with these colorful ties.
Buy on Amazon: $12.85
Source: Sanyorkfairtrade
Champagne Satin Hair Scrunchy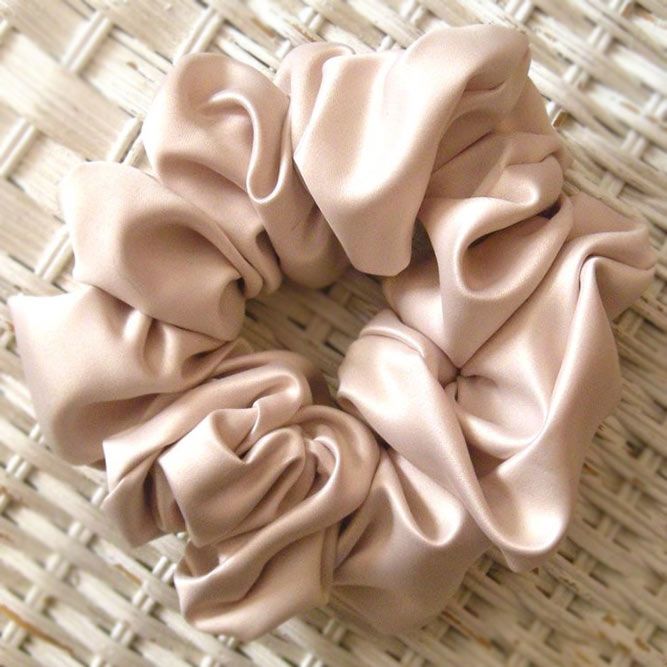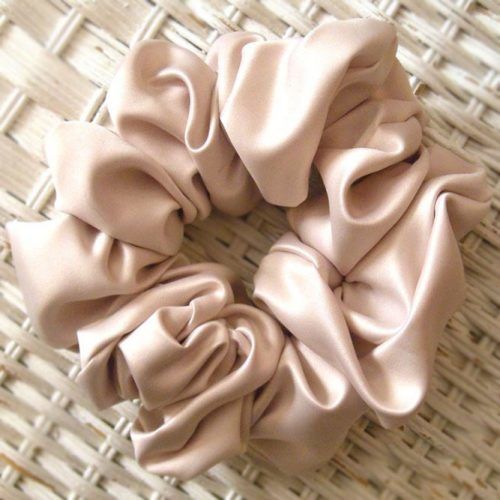 This satin tie is salvation for girls who suffer from hair loss. Its soft and gentle fabric will keep your style secure yet without tightening your mane too much. Needless to say, such delicate color is a must for elegant hairstyles.
Buy on Amazon: $7.94
Source: Pennysboutique
Red Velvet Hair Scrunchies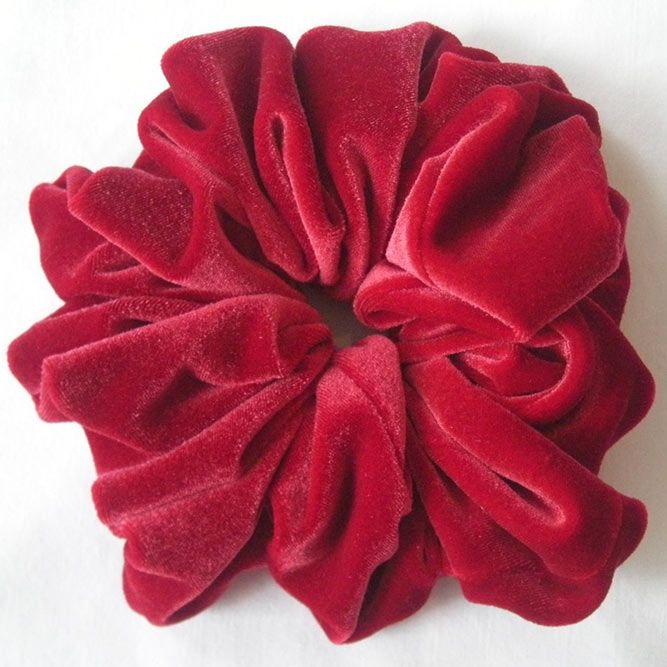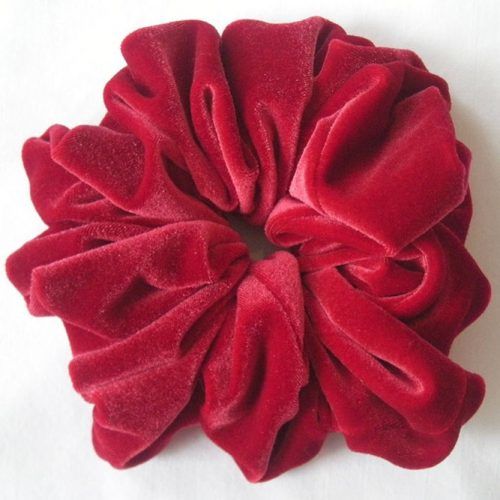 Red and velvet, who could ask for more? To achieve a distinctive and eye-catching look, don't forget to finish your hairstyle with a classic red tie.
Buy on Amazon: $10.82
Source: Pennysboutique
Gold Metallic Hair Scrunchy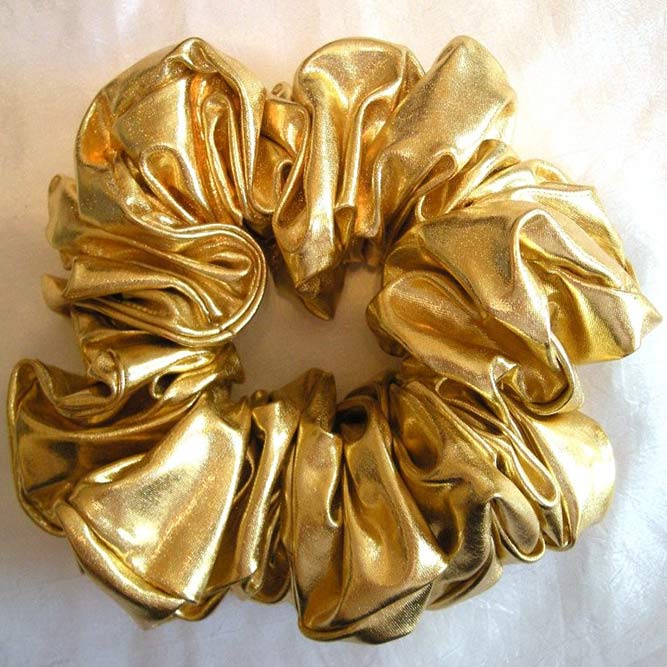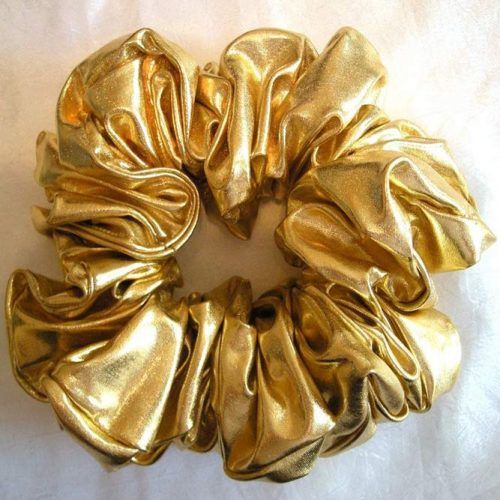 It's no secret that girls love glossy and shiny accessories. So why don't get a tasteful hair scrunchy? If you want your hairdo to shine brightly, don't miss this gold metallic cutie.
Buy on Amazon: $8.48
Source: Pennysboutique
Leopard Velvet Hair Scrunchies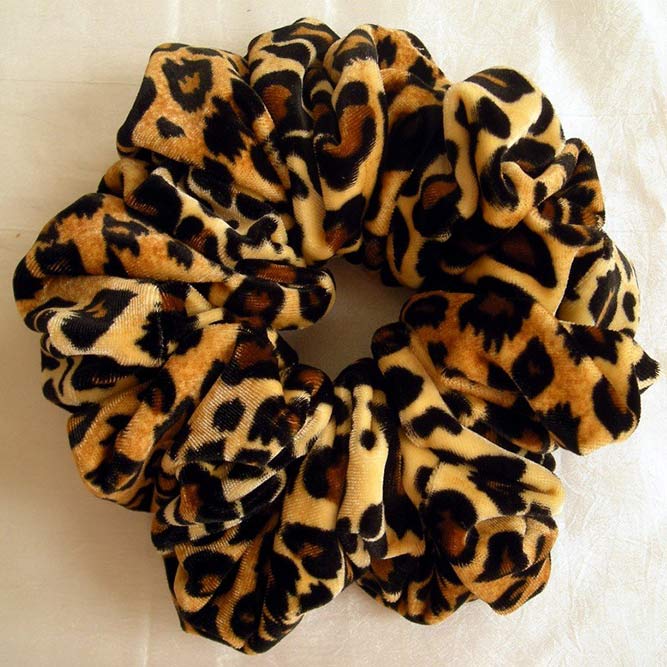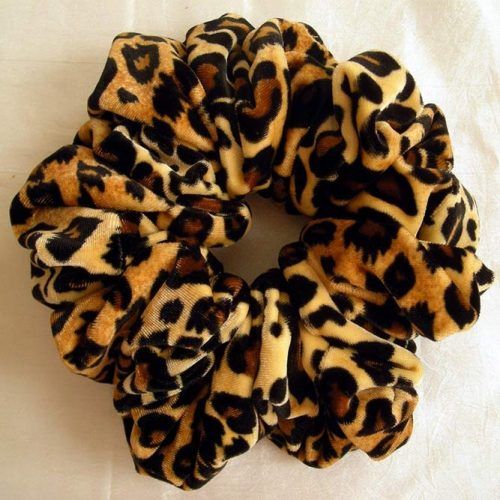 If you love leopard pattern but don't want to get too much of it when wearing a patterned cloth, look no further than this tie. Apart from securing your locks, it will add a sense of modernity to your casual look.
Buy on Amazon: $11.22
Source: Pennysboutique
Maaji Scrunchies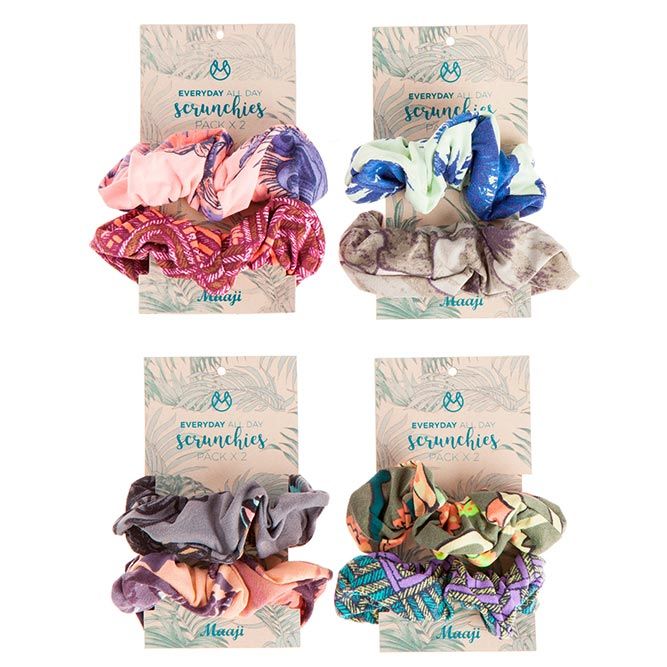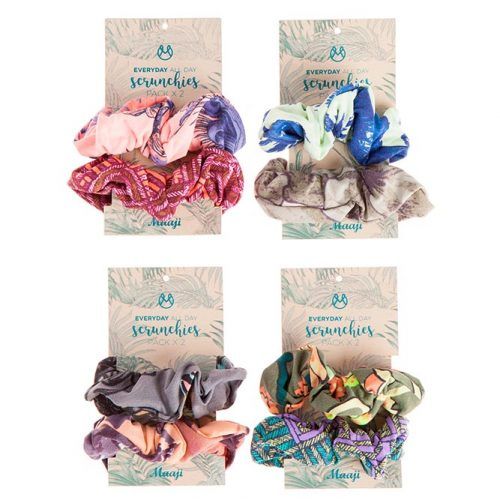 Variously printed ties are a good match to boho hairstyles! All those messy braids and twists will show up in a new light once you spice them up with such bright elastics.
Buy on Amazon: $14.00
Source: Maaji
Goody Ouchless Forever Women's Braided Elastics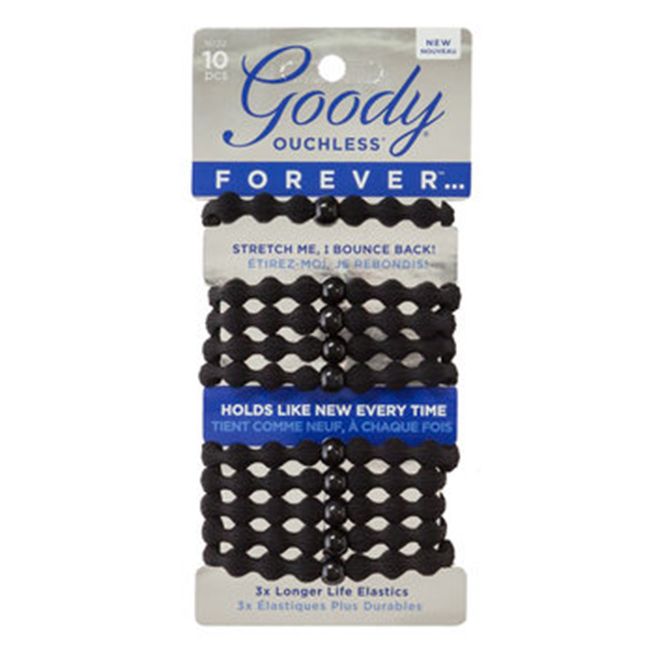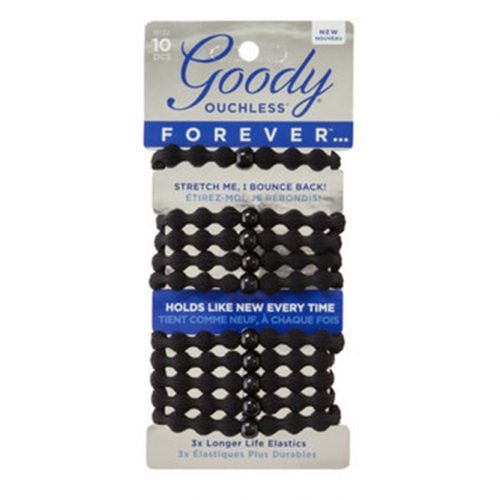 What a woman doesn't dream about elastics that will always hold like new? Not only will these tiny things give a sophisticated braided finish to your hairstyles but also retain their shape after each use.
Buy on Amazon: $12.57
Source: Goody
Scrunchies have become another trend of 2019. Not for nothing! They are practical accessories that can beautify simple hairstyles and fit all occasions. You've just seen the best pattern ideas and styles that you can do with them. Yes, it's a good time to see if there's a scrunchy in your cosmetic case.
ADVERTISEMENT ‧ CONTINUE READING BELOW