Remember chic velvet scrunchies rocked by iconic celebrities of the stylish '80s and '90s? Well, we've got some news for you: it's time to get used to seeing them on contemporary runway shows and red carpet walks, as these cuties are officially back.
So no wonder you can come across a model wearing a scrunchie when flipping through Harpersbazaar: it's trendy again. And to help you keep up with the latest fashion things, we've selected the most beautiful, easy-to-do scrunchie hairstyles and prepared some hair ties that are worth trying today.
Hairstyles With Scrunchies
Braids and ponytails secured by a fancy tie are all good and well, but there are way more awesome styles that you can do with your scrunchy. The best thing about such ties is that they are designed not just to keep your style in place; they are created to do it stylishly. See how variously you can make your hairstyle match your outfit!
Messy Half-Up Top Knot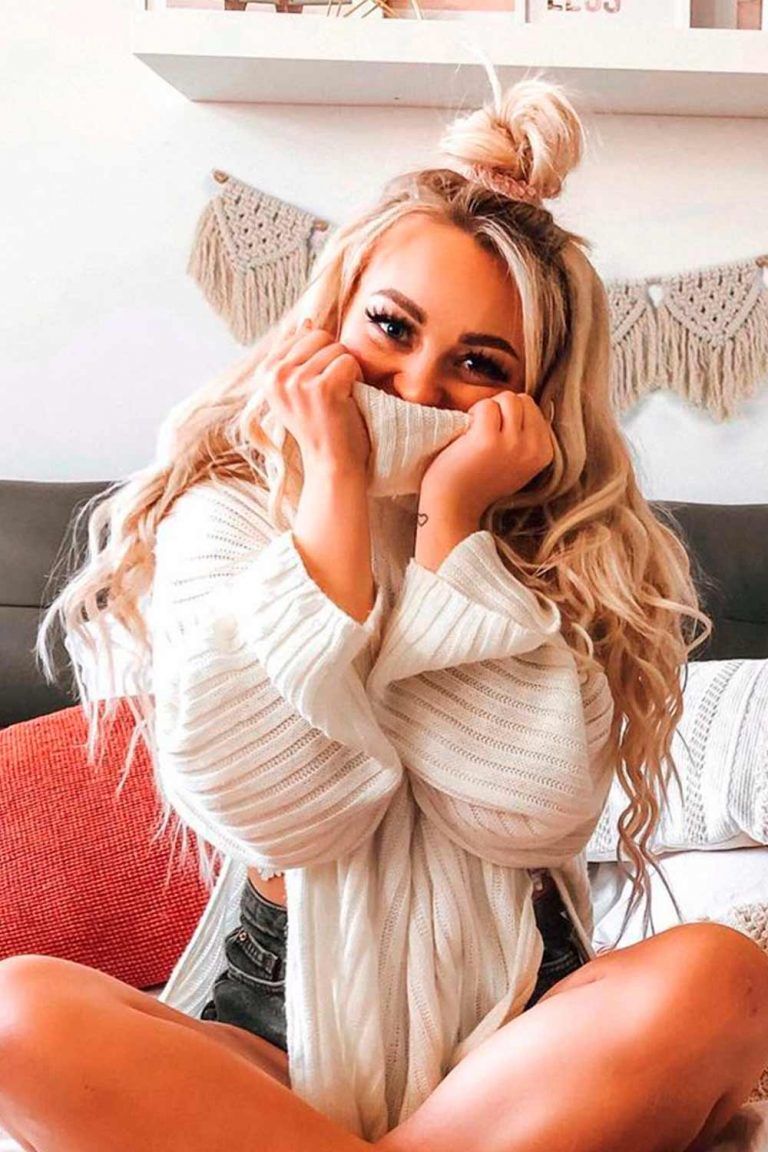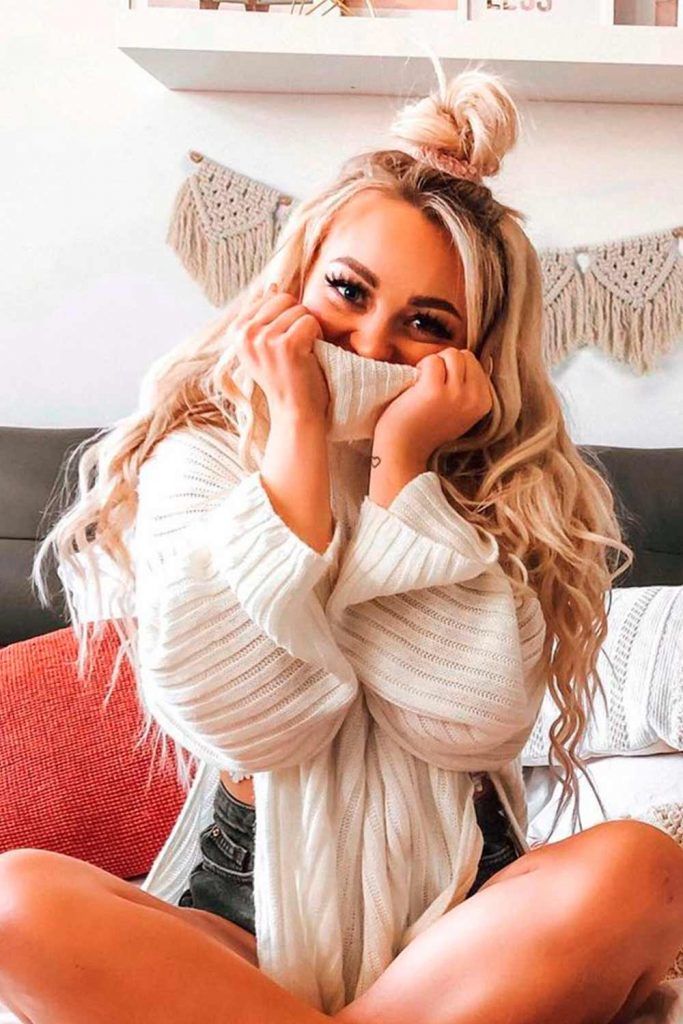 Source: instagram.com/larinabeauty
There's nothing easier than a half-up, right? Still, it can look very sexy and chic if it's done with the right approach. Though this bun is an absolute mess, it goes very harmonic with tousled waves, while the tie makes a statement.
High Bun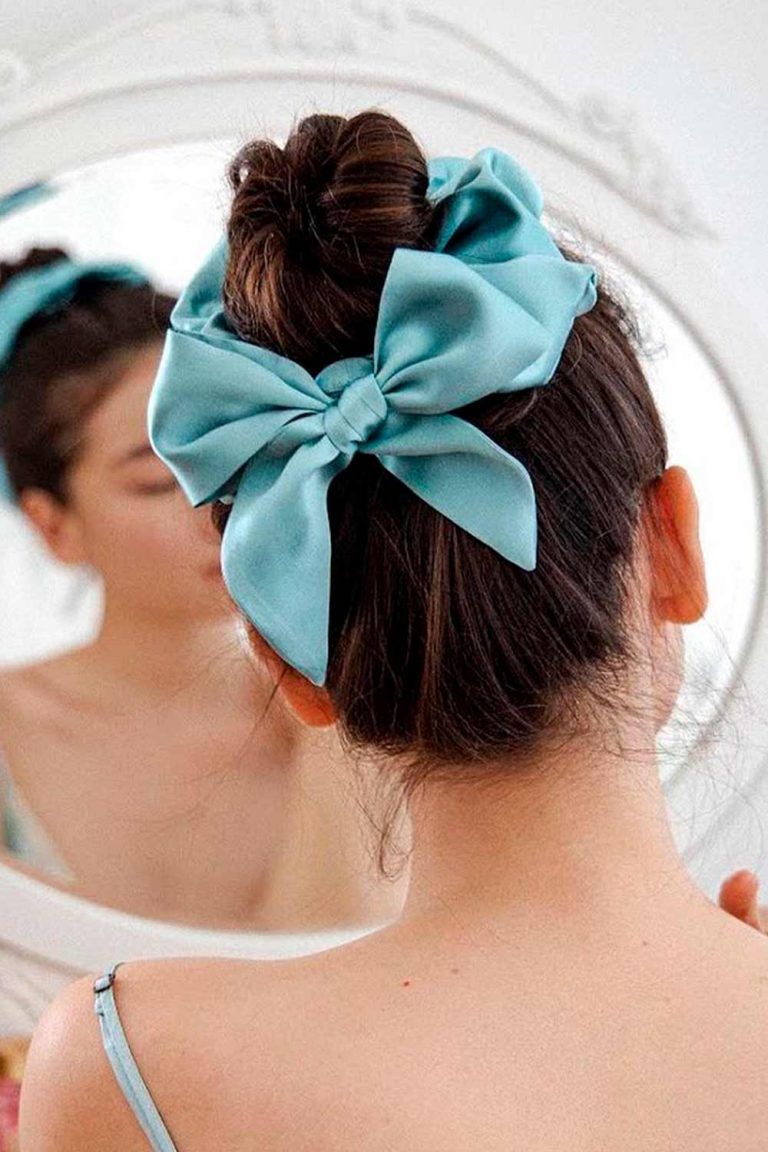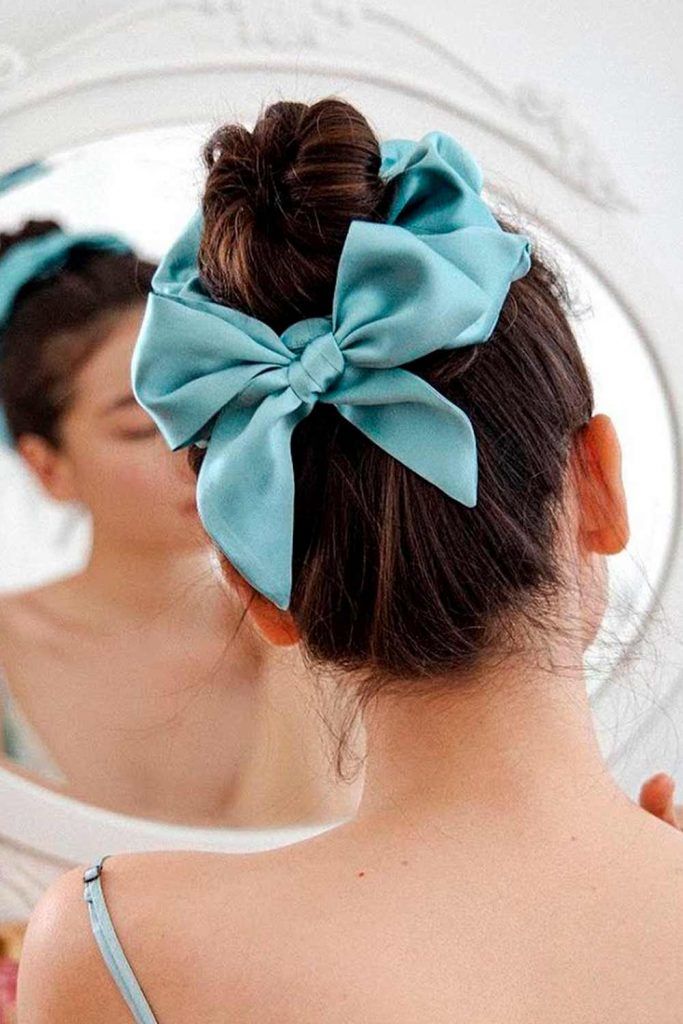 Source: instagram.com/dopamine.life.spirit
A high bun that you do when you're short of time can turn into a fashionable style to go out! Find a tie with some unique and cute print and make sure to keep it visible. An accentuating detail like this will make a simple hairdo stand out.
Dutch Braid Faux Hawk Half-Up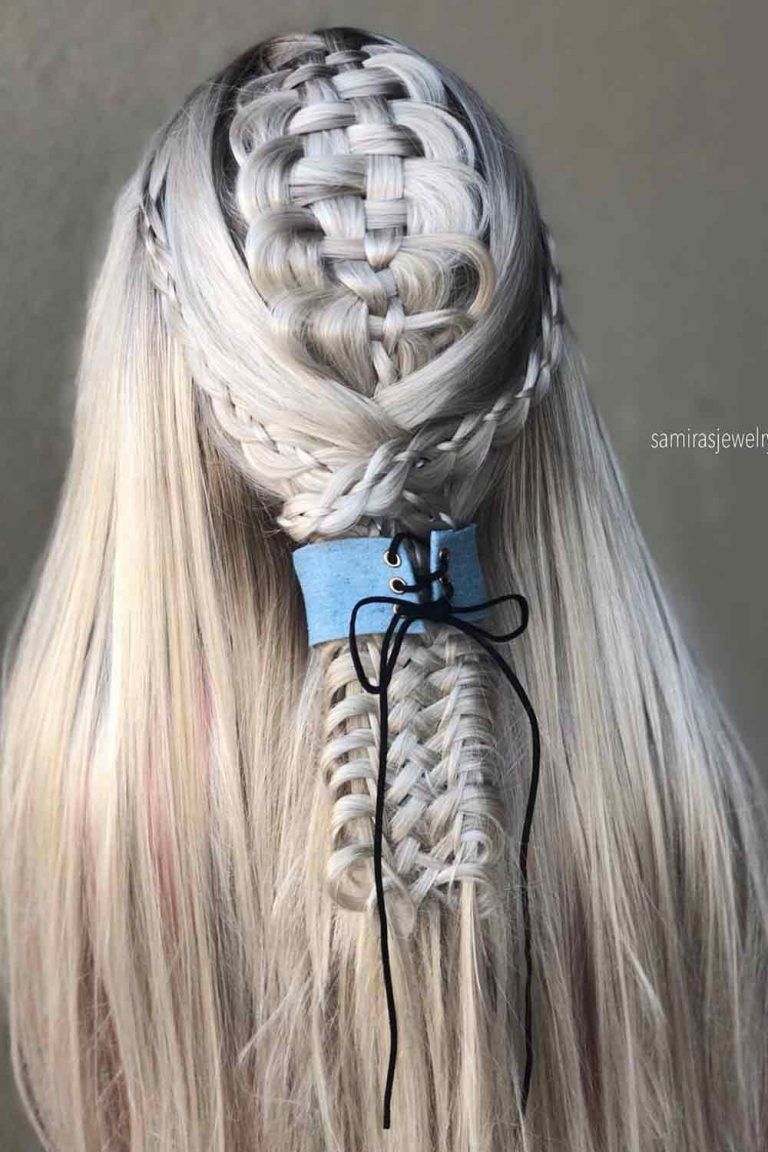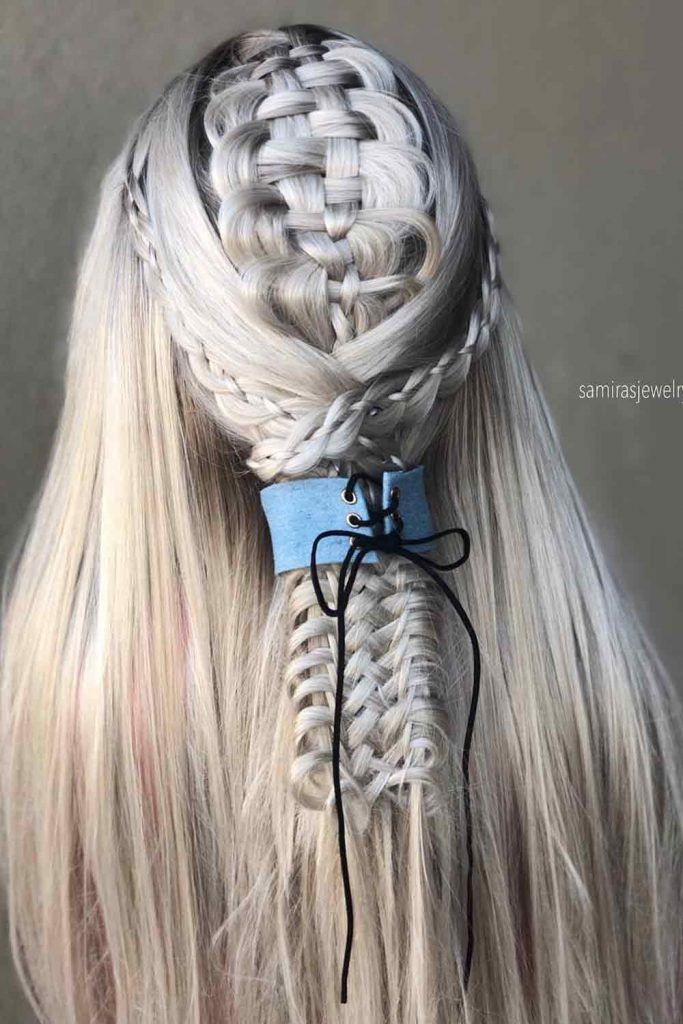 The truth is, there's no a hairstyle that you can't finish with scrunchies. Even if you want to flaunt with a complex hairdo, there will always be a place for the special finish. This time, a tie matches the hair color, making the braided half-up very feminine.
Messy Top Knot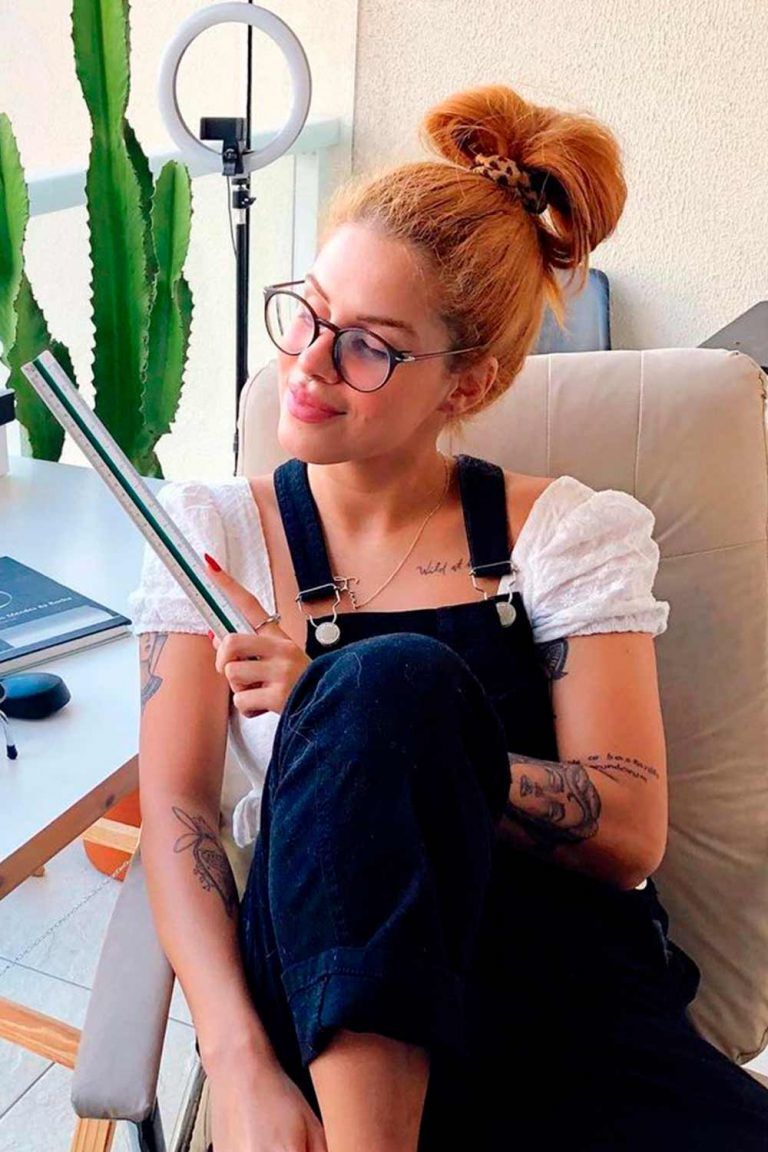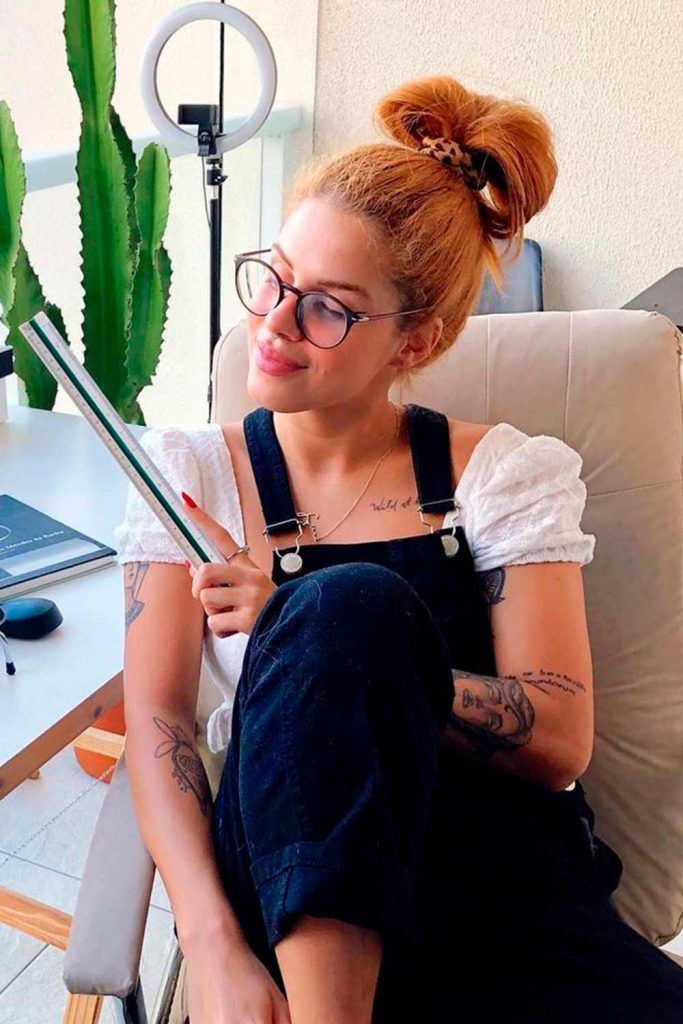 Source: instagram.com/mstaiara
This is probably the most popular scrunchie hair idea of all time. While being the opposite of salon blowouts, this simple and effortless style knows how to steal the show with its naturally tousled look, especially when it's adorned with a lovely tie.
Bubble Pony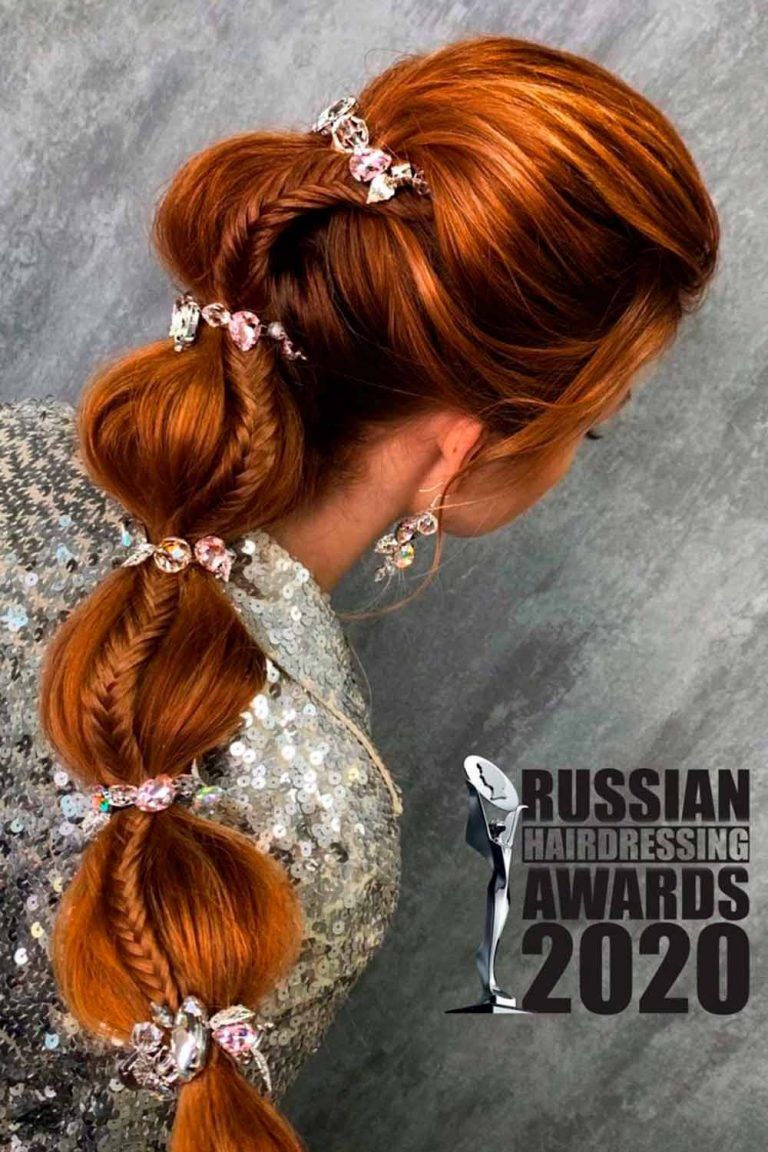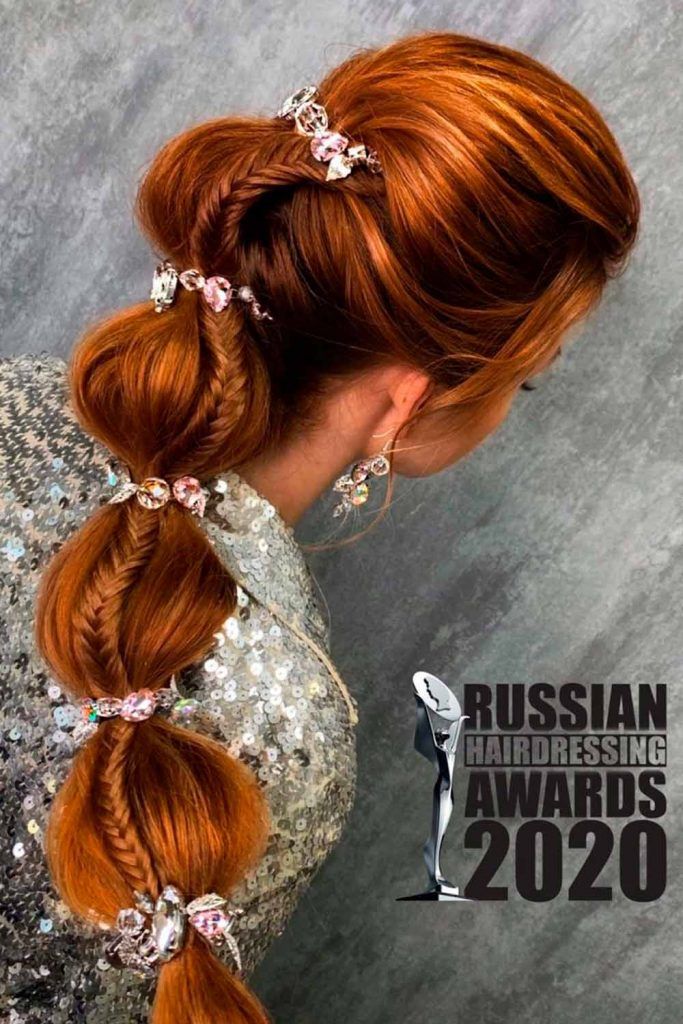 Source: instagram.com/anto_nina_74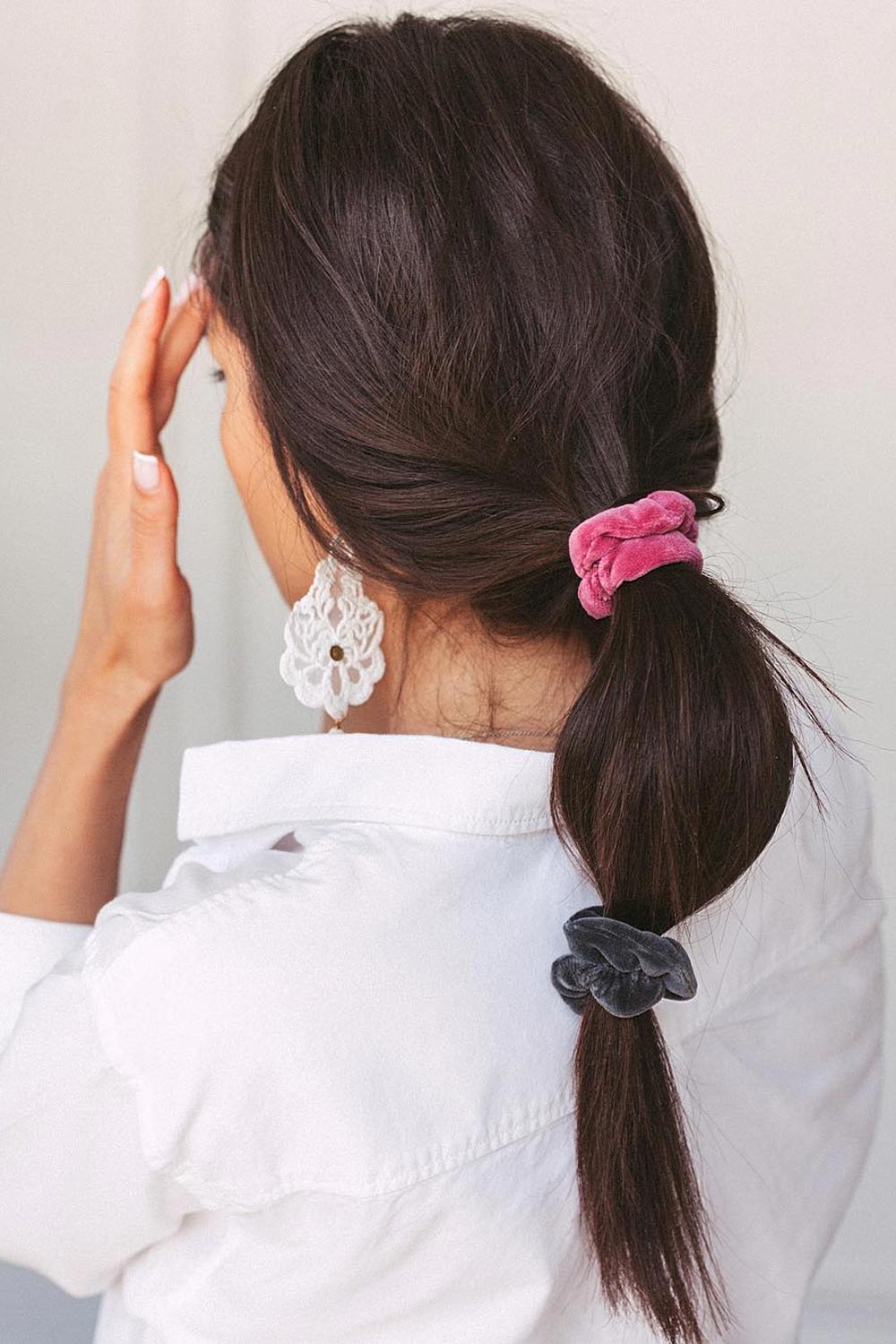 Source: christys_official/Instagram
You can make the posh silhouette of a bubble ponytail very playful and even fuller. When the style is ready, spice it up with three matching scrunchies by wrapping them over regular ties. Just look how awesomely this simple trick works!
Dutch Braid Pony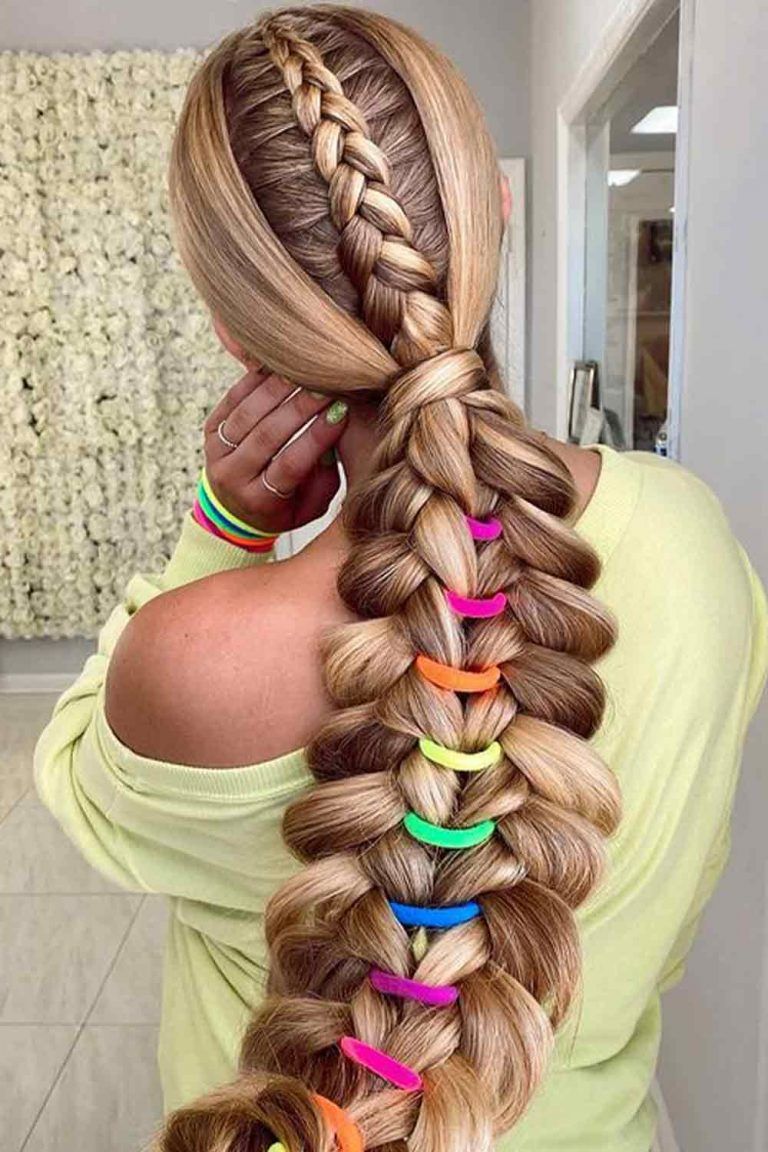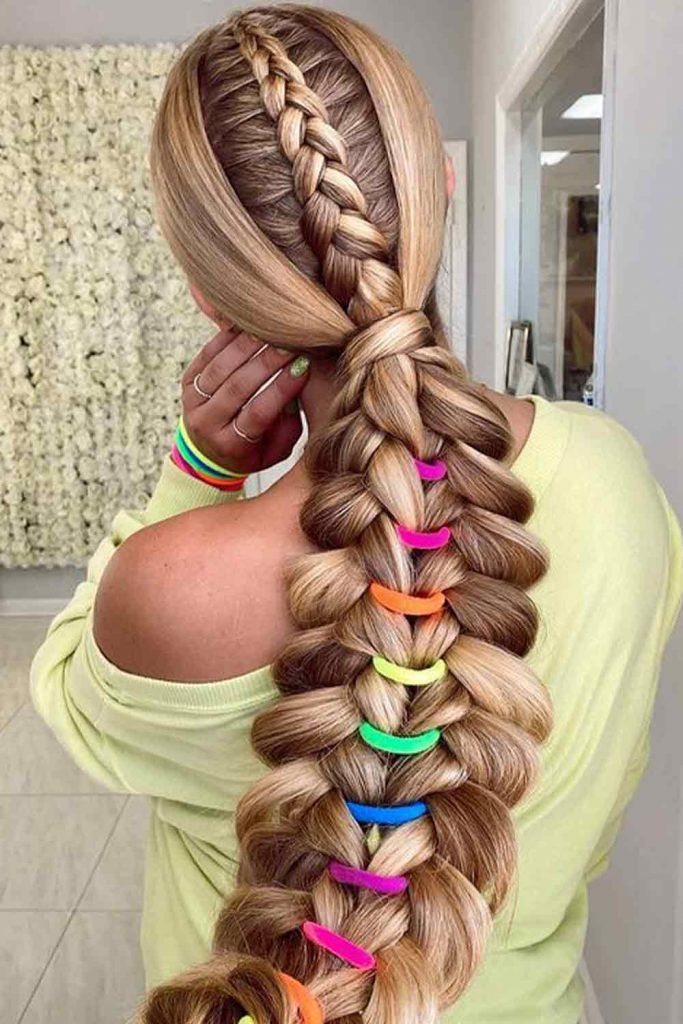 Source: instagram.com/samirasjewelry
When you are about to show up with a totally authentic and harmonic look, you can't do without a diy scrunchie. First of all, a self-made hair tie will give you a lot of room for creativity. Secondly, you can make it match your outfit perfectly.
Side Fishtail Braid Into Pony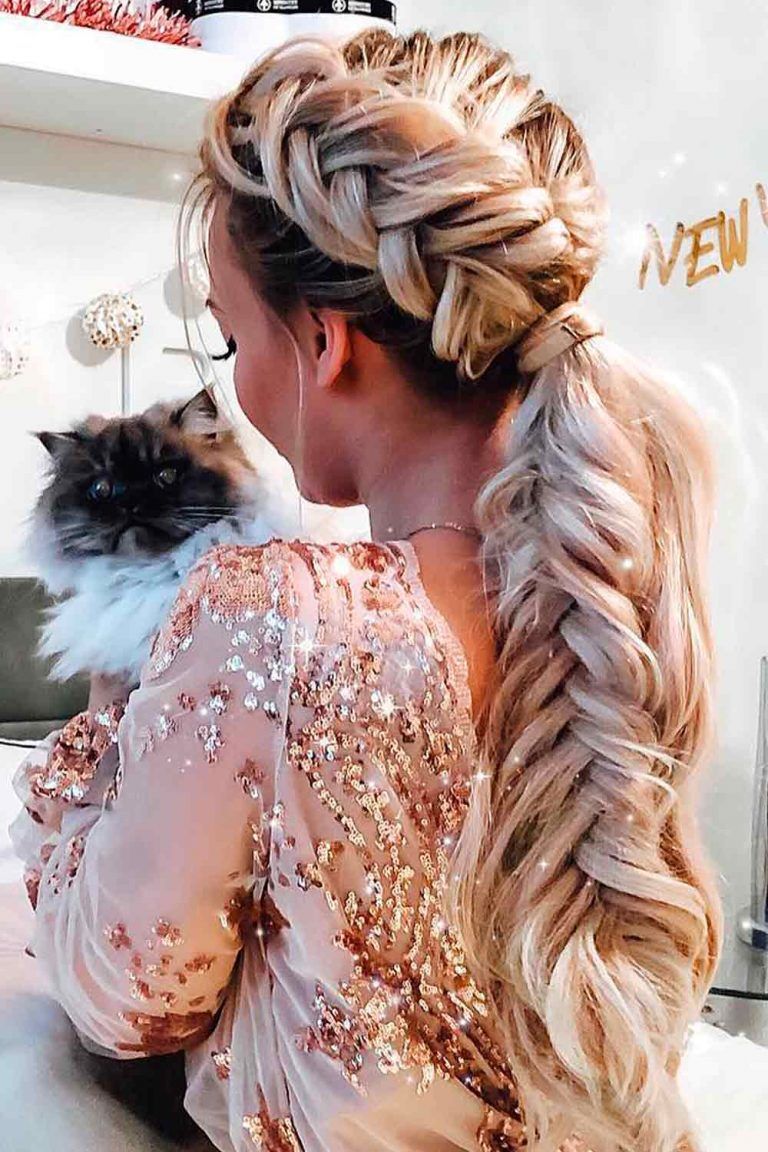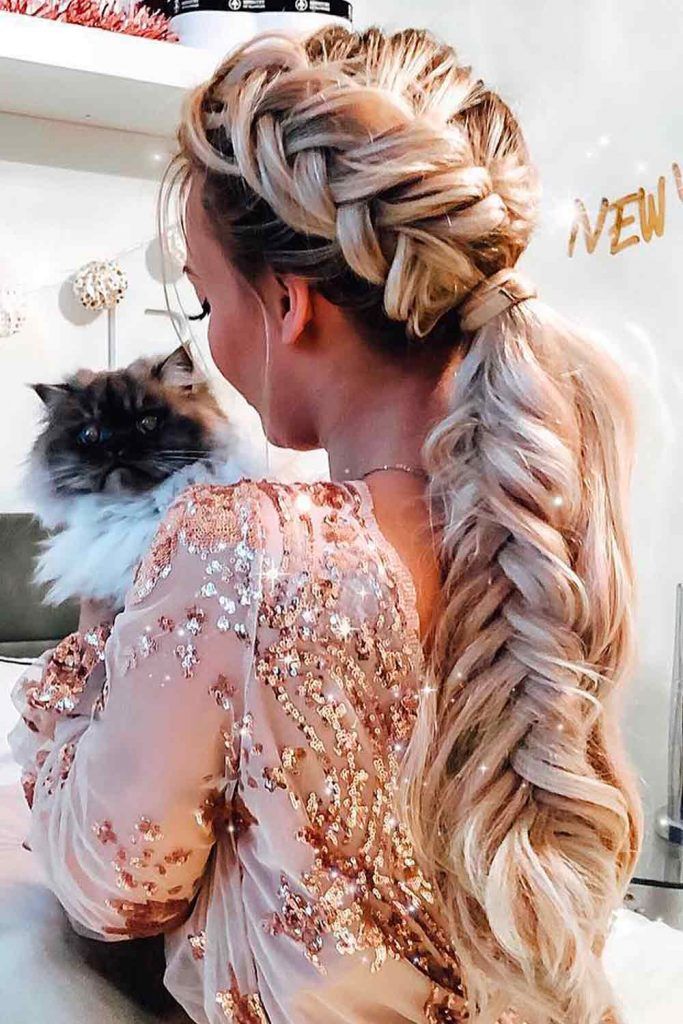 Source: instagram.com/larinabeauty
How about some contrasts? Girls with light hair colors can put their hairstyles in the spotlight with a bright red scrunchie. Look at this gentle fishtail braid that turns into pony: it looks as if it's embellished with a flower.
High Pony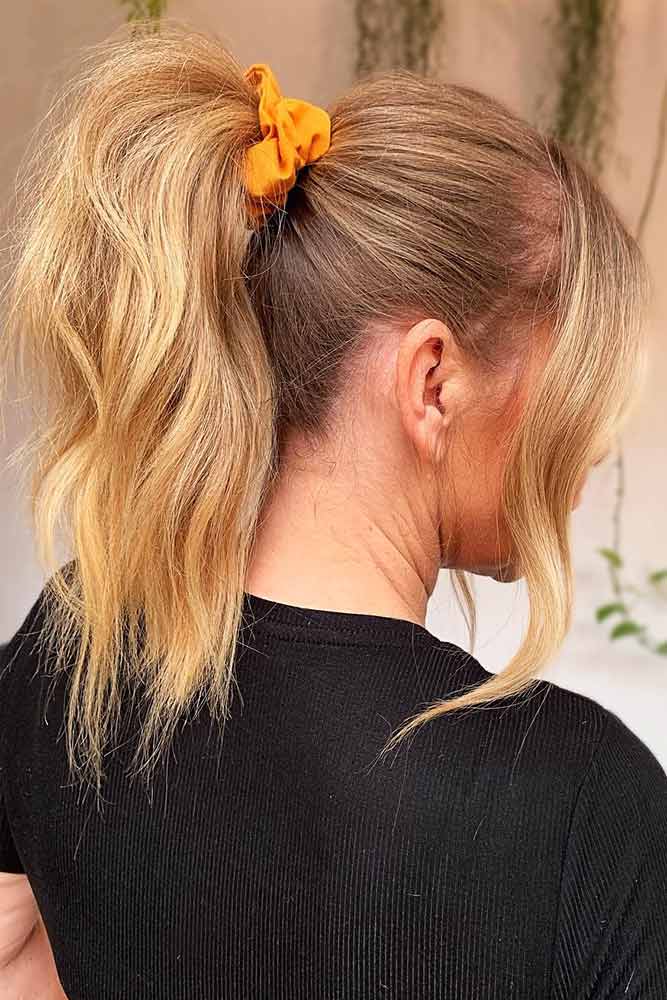 Source: jordvoss_hair/Instagram
Who would've thought that a high pony can look that gorgeous? Dull yellow tones are very popular these days, and even a little piece of a trend is enough to make the whole look different.
Low Pony Hairstyle
Braided Ponytail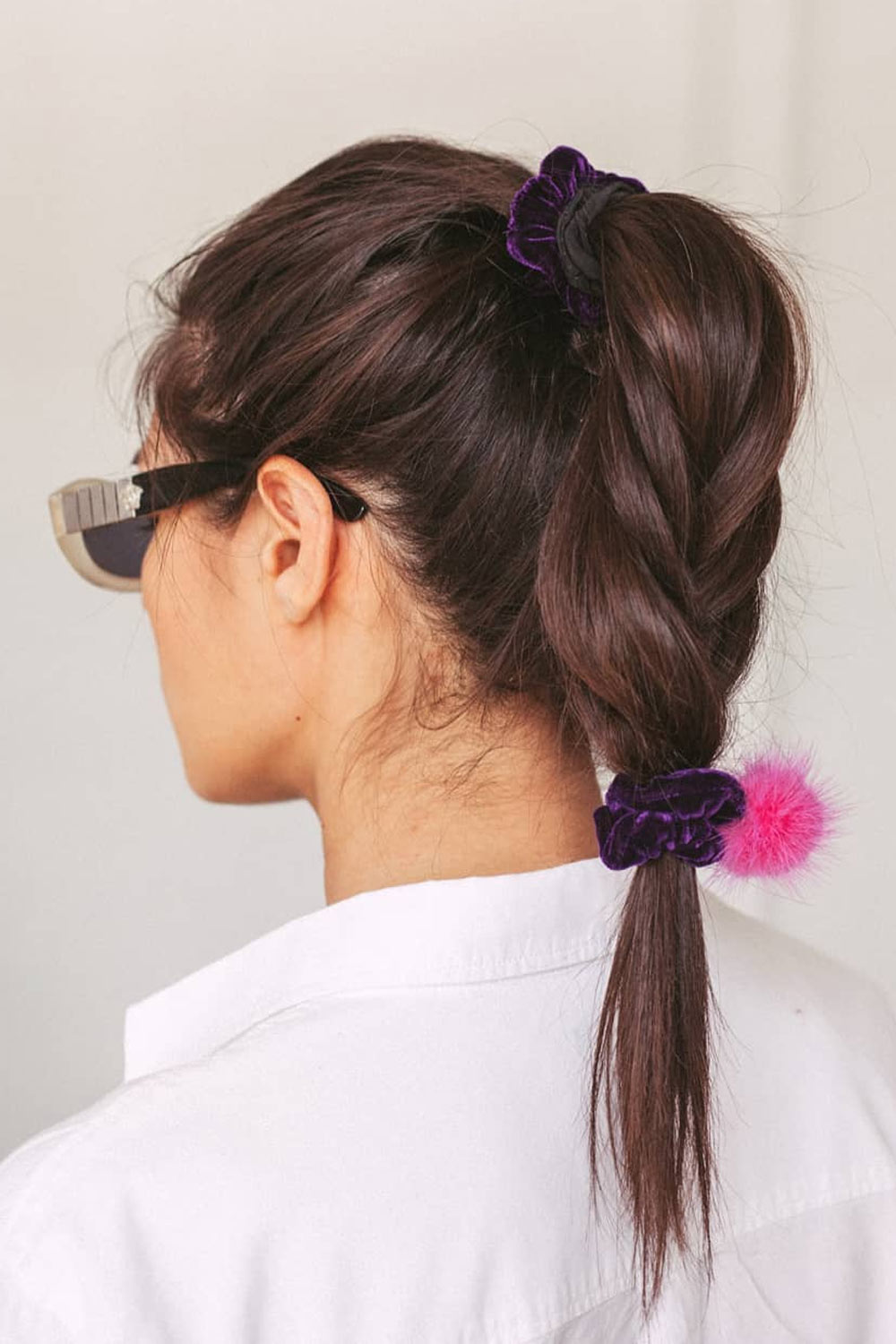 Source: christys_official/Instagram
Regular Side Braid
Here's how enchanting a classic three-strand braid can look. The only thing you need to take casual hairdos to the next level is to be attentive to details. Loosen the edges of your braid, lift the crown a little, and secure the style with a unique accessory.
Scrunchies With Roses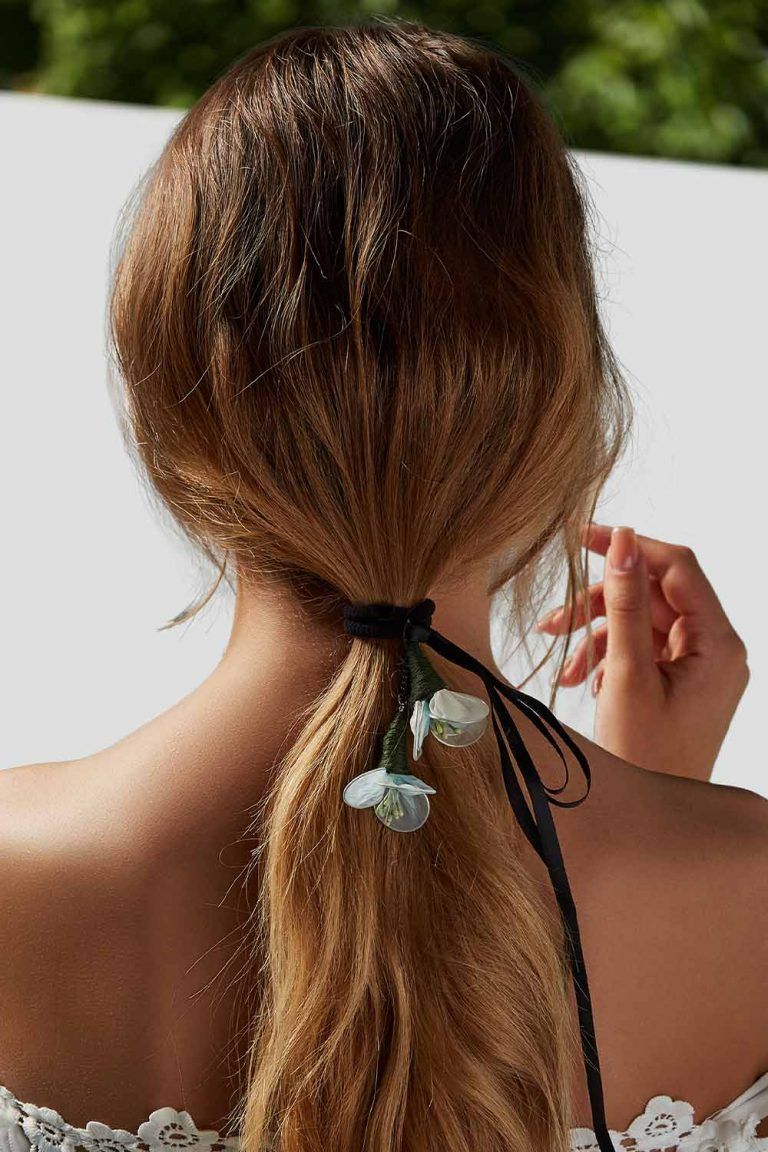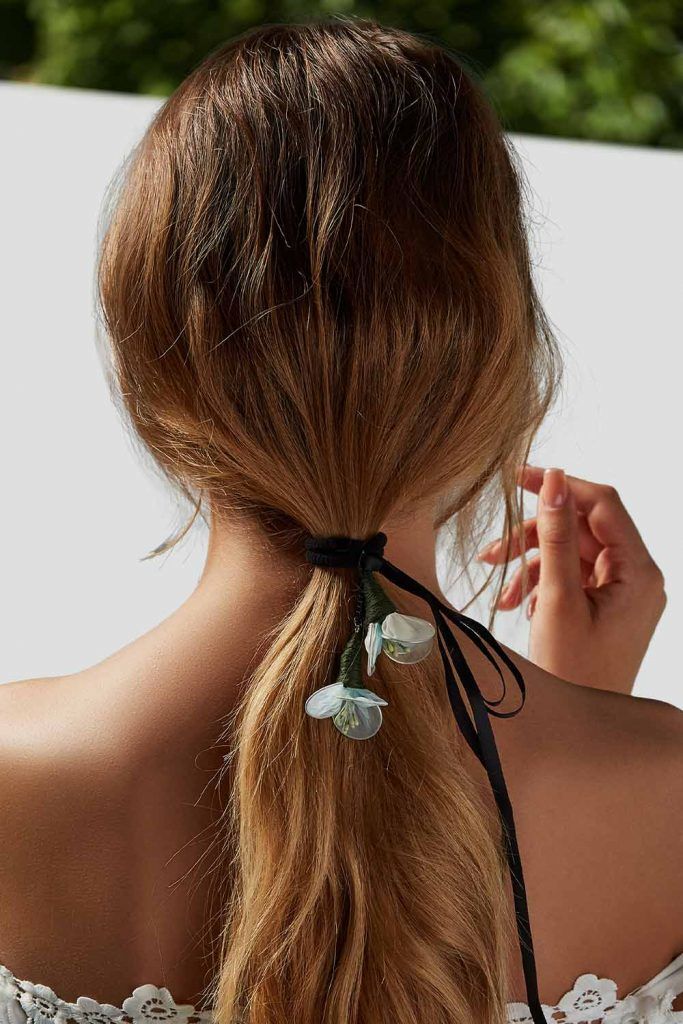 Scrunchies should not necessarily be the only adornment of your hairstyle. You can enhance them with creamy roses for an added femininity and romance of the look. The way you are going to incorporate them into your hair is totally up to you. We like this updo with three buns, each of which is secured with a scrunchie and garnished with a rose.
Half-Up Bob
For your bob haircut, a scrunchie extends the range of styling options greatly. To get an effortless and breezy look, tie the upper section of your hair with two scrunchies in different colors and leave the rest of the locks loose. In this way, you will get an incredibly popular lately half-up bob.
Bun & Hair Clips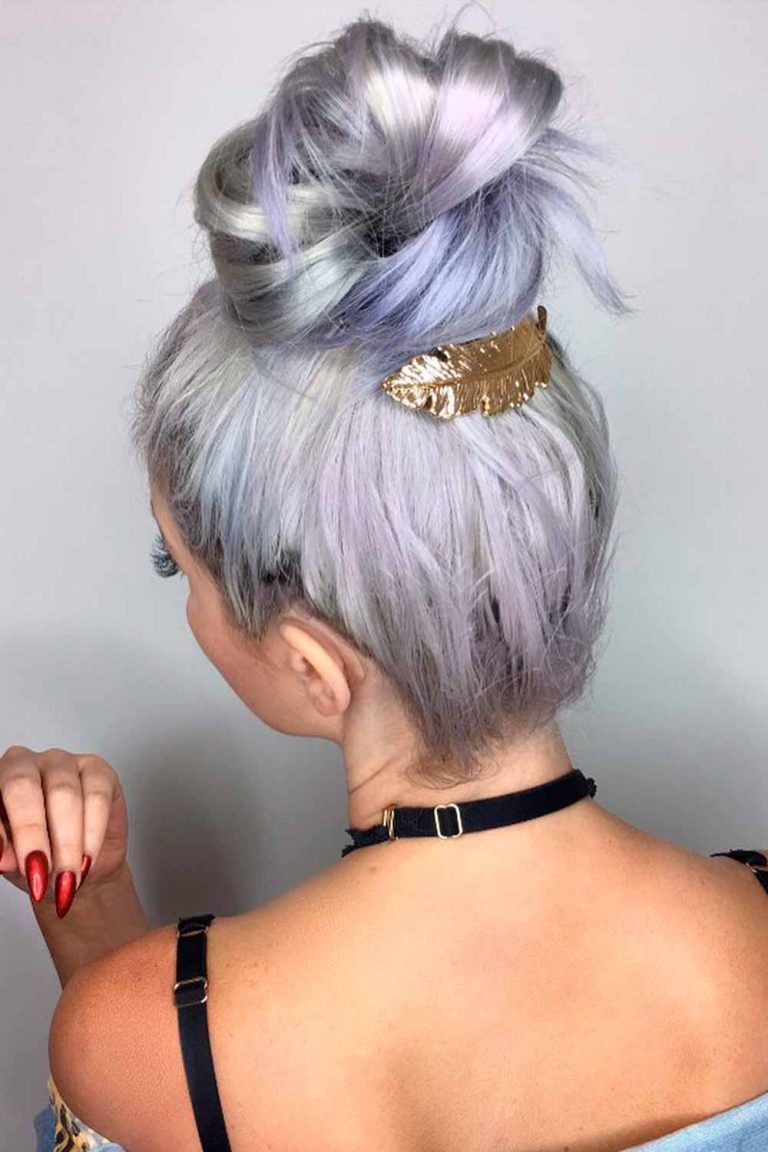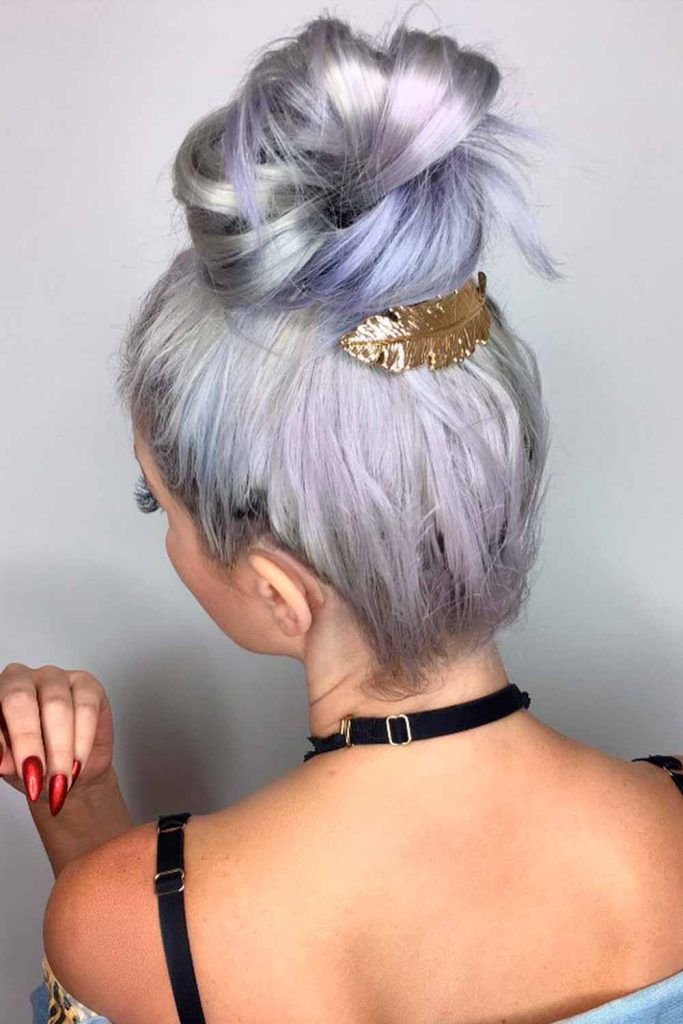 Source: instagram.com/elissawolfe
You have probably already heard that hair clips have made a huge comeback. However, this blast from the past has been modernized with a scattering of pearls and rhinestones on top. As the clips are already so bold, it's better to keep the rest of your hair accessories low-key. And that's when a scrunchie comes into play. One of the best ways to show off all of your hair garnishes is to tie the locks in a high bun.
Pull Through Faux Hawk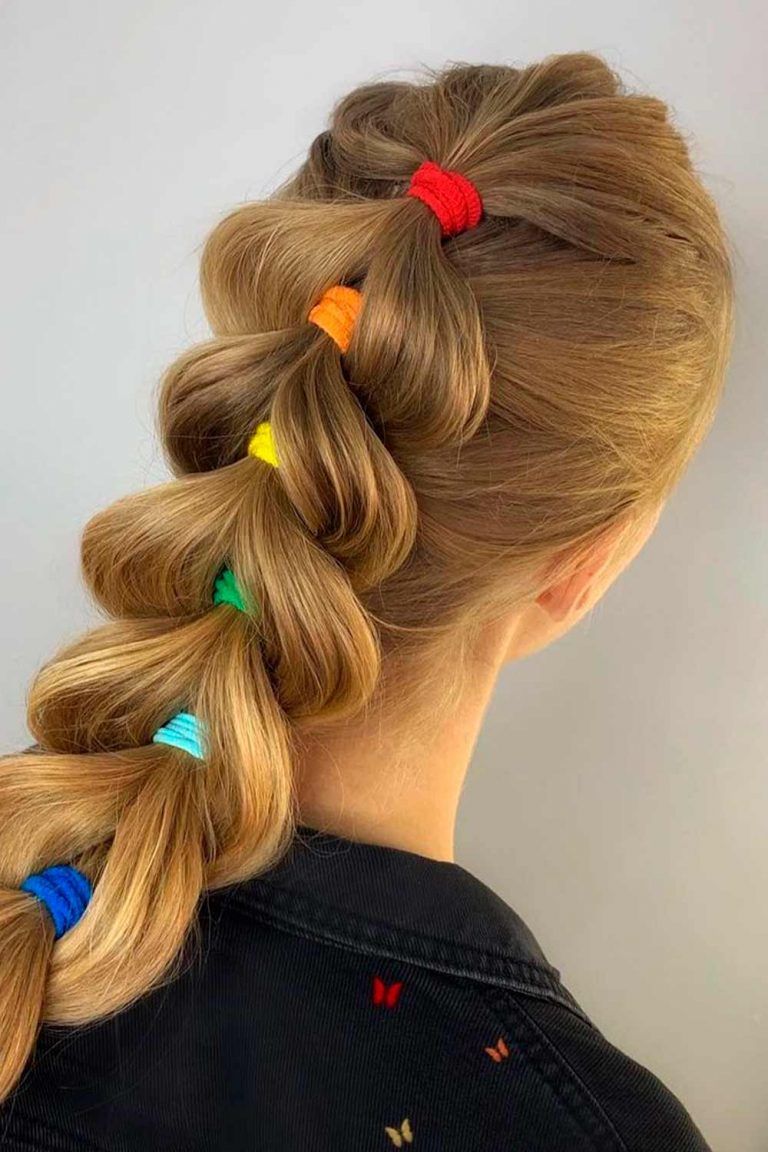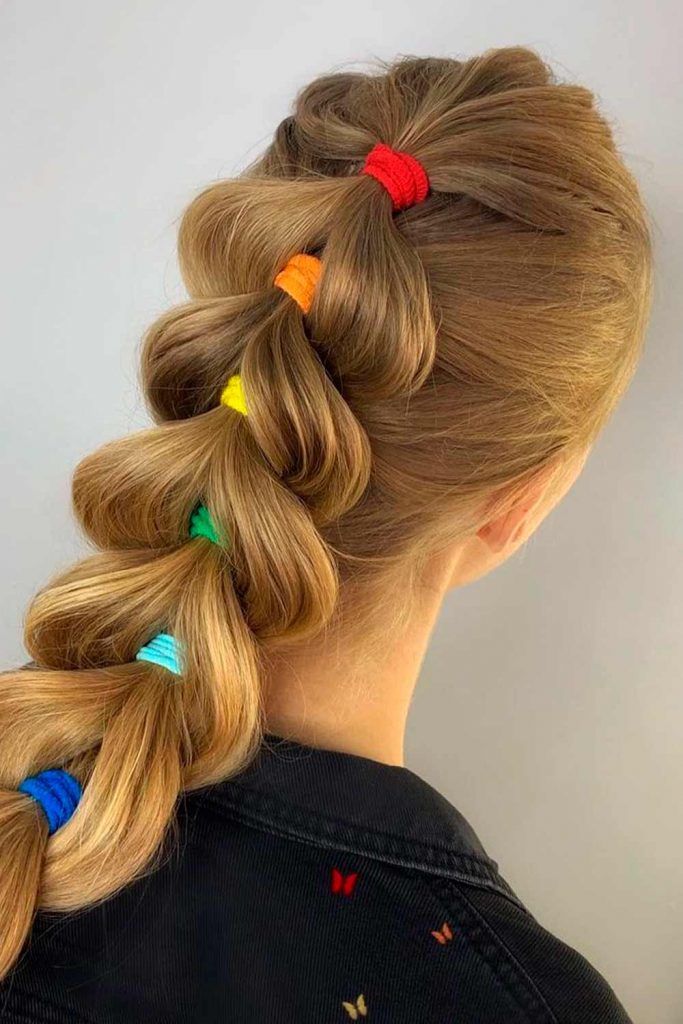 Source: instagram.com/anto_nina_74
Have you always thought that to get a faux hawk hairstyle, you need to have a haircut? We're here to prove you wrong. With a pull through braid weaved in the middle of your head, you can achieve this hairstyle without sacrificing on the length of your locks. To secure the braid, pull it through a scrunchie a couple of times, which will create a uniform wrap to your hairstyle.
Double Dutch Braid Half-Up
If you're a skillful braider, don't limit your imagination to a single braid. Start with at least two. For extra definition and intricacy of the look, it's better to turn to something like Dutch braids on top of your head, which you will finish at the crown area and tie half-up with a bow-like scrunchie.
Four Braids Half-Up
Two is way too easy for you? How about four? In the same way, plait the top section of your hair in four loose Dutch braids and secure them with a colorful scrunchie at your nape level. This half-up hairstyle is a perfect solution for long locks, as they allow a plethora of room to show off the elaborate plaiting.
Low Messy Bun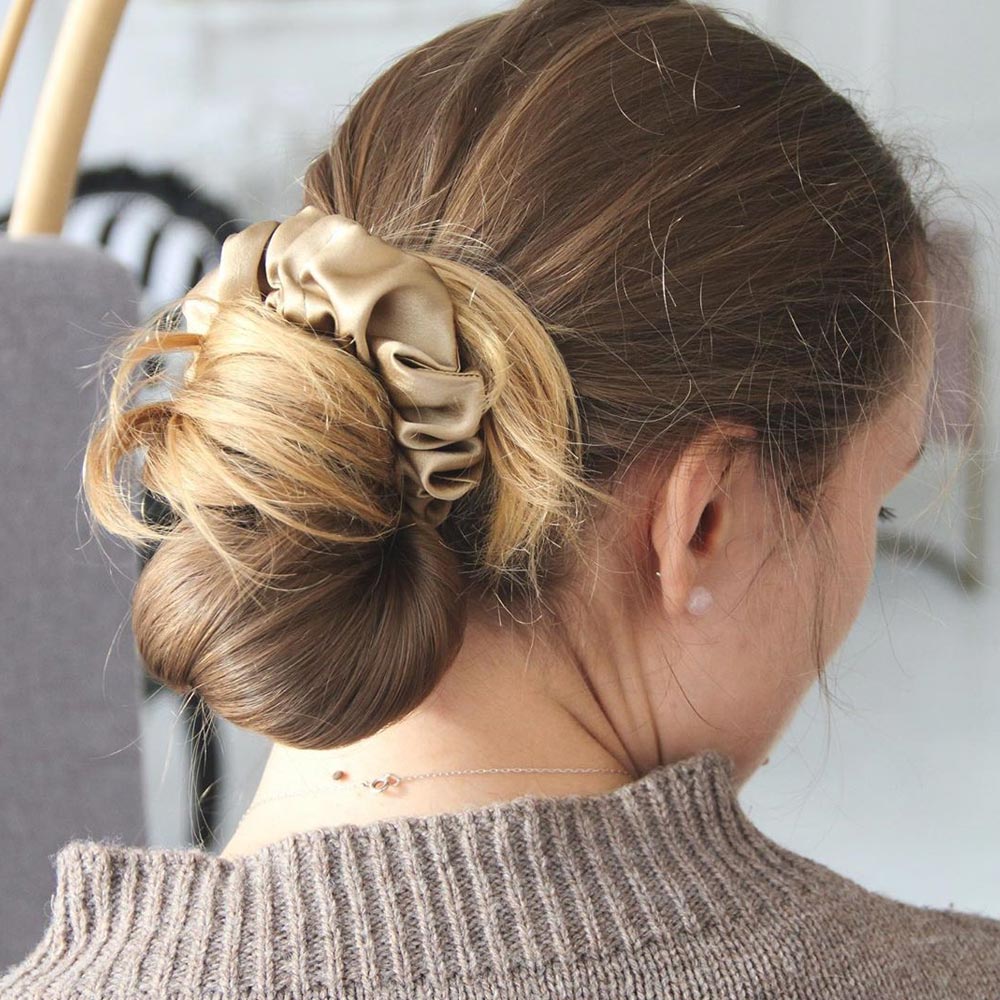 Source: silk__si/Instagram
Tiny Low Bun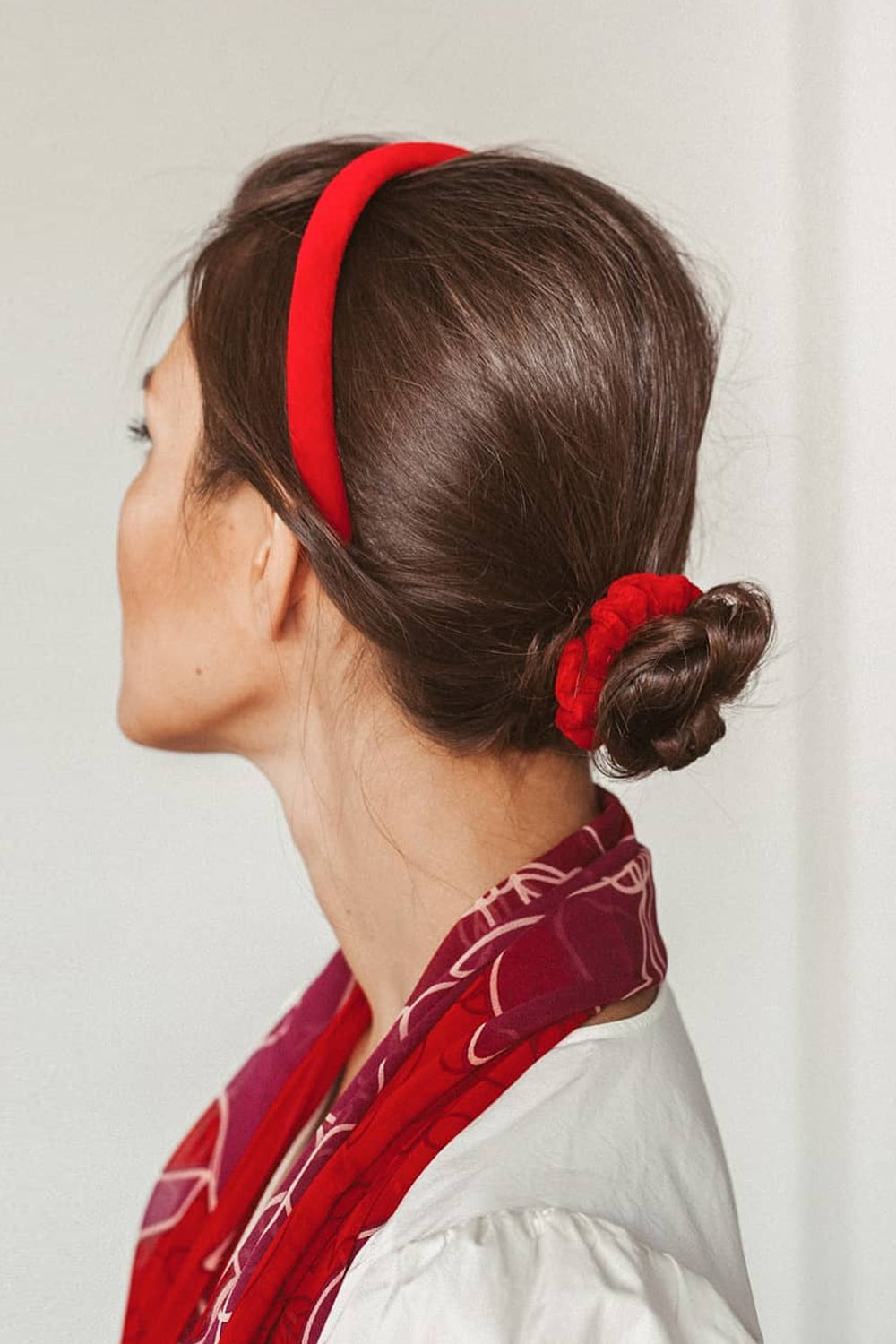 Source: christys_official/Instagram
Hair Scrunchies
Now that you know how to make a scrunchie a part of your one-of-a-kind look, we'd like to share with you the hottest trends in the world of hair ties. Since they've become an accessory, modern fashion designers are creating lots of different prints so that they can complement any women's outfits. Check out the must-have ties!
*We may earn money from affiliate links on this page. Please check out our disclosure policy for more details.
Leopard Print Chiffon Scrunchie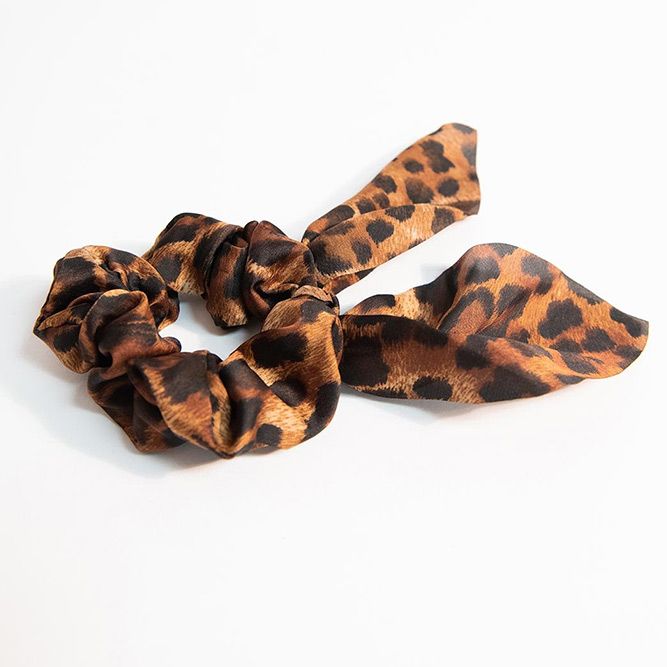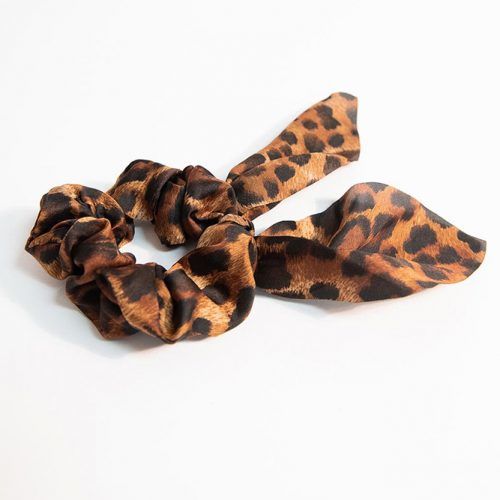 BUY on Amazon
Just like the good-old scrunchies, leopard print hasn't lost its popularity. On the contrary, it's a print of 2019! So this tie is cool for two reasons: it's double trendy and has a removable scarf adds that look fun.
Source: Unique-vintage
Leopard & Beige Velvet Hair Scrunchie Set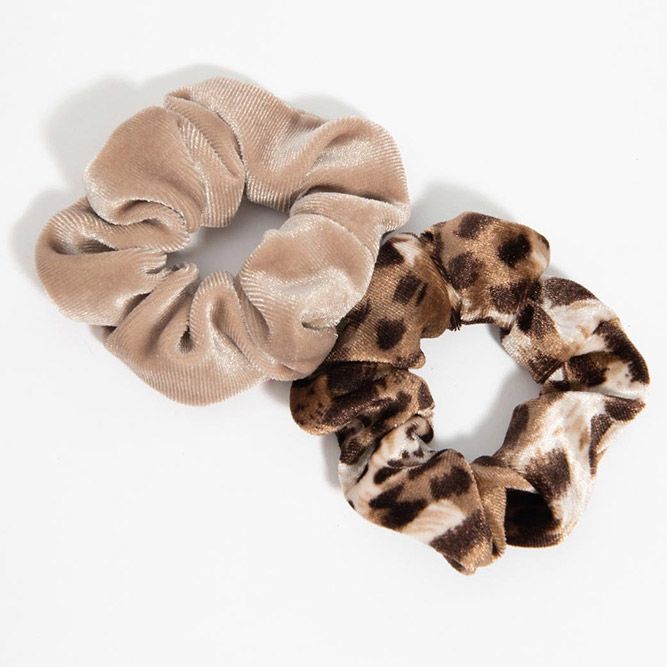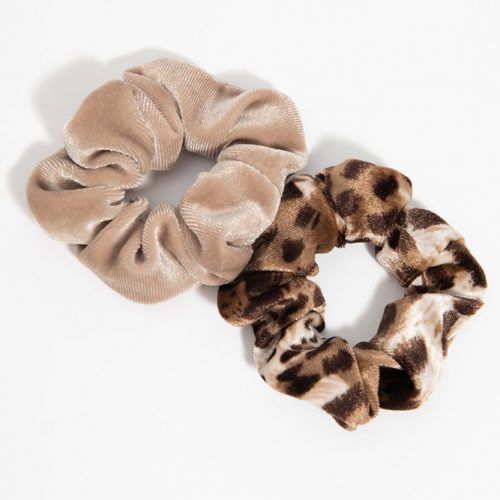 BUY on Amazon
This lovely set will come in handy when you want to go for double hairstyles such as space buns or double braids. Of course, the velvet fabric will give your look that inspiring retro mood!
Source: Unique-vintage
Multicolored Manta Cotton Hair Scrunchies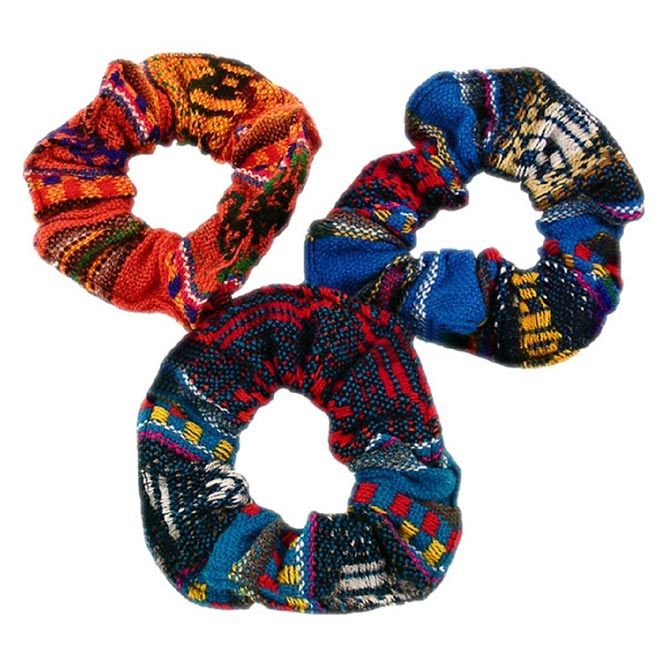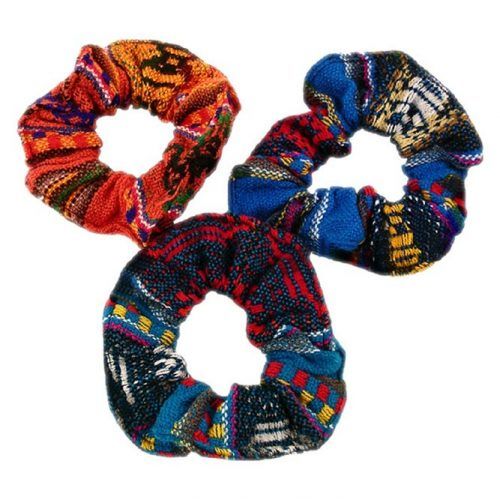 BUY on Amazon
Ladies with natural hair who wear black braided hairstyles will love this wonderful ethnic set! You can diversify your hair beads and accessorize your braids of twists with these colorful ties.
Source: http://www.sanyorkfairtrade.com/
Champagne Satin Hair Scrunchy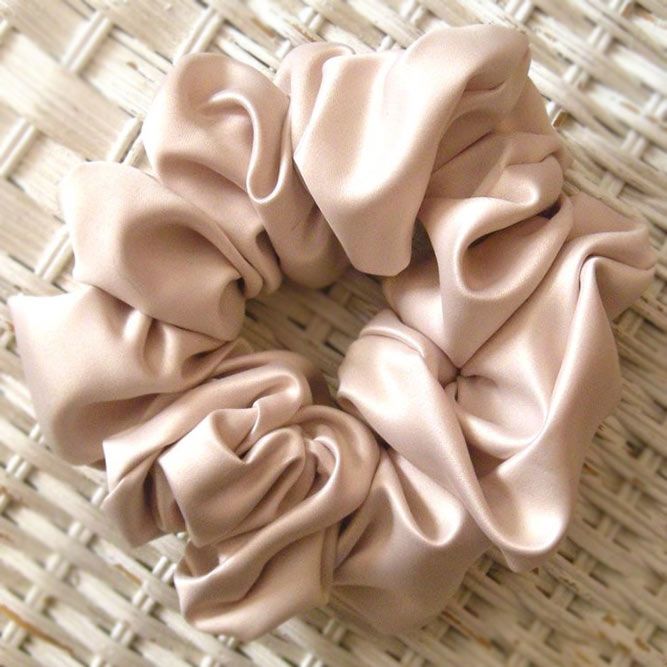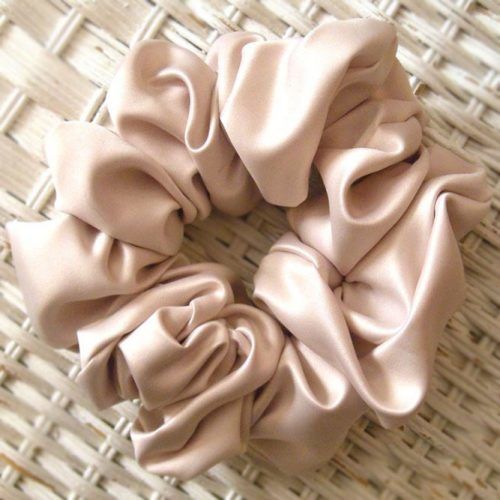 BUY on Amazon
This satin tie is salvation for girls who suffer from hair loss. Its soft and gentle fabric will keep your style secure yet without tightening your mane too much. Needless to say, such delicate color is a must for elegant hairstyles.
Source: http://www.pennysboutique.com/
Red Velvet Hair Scrunchies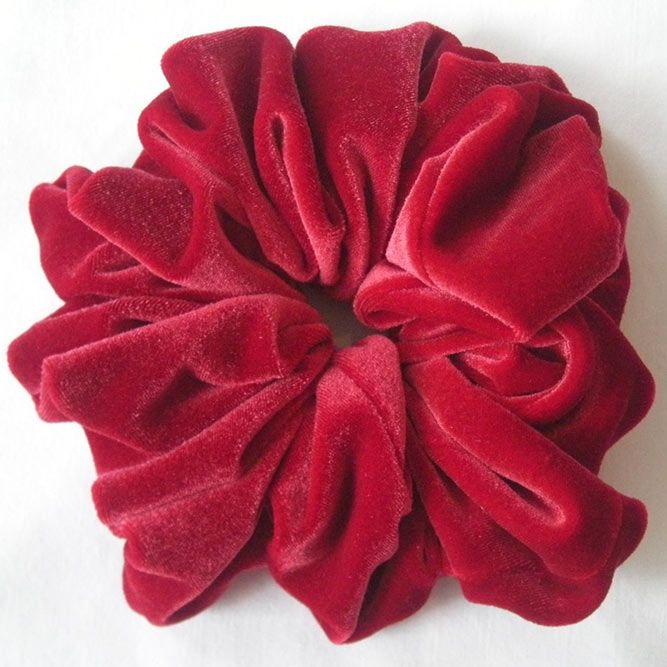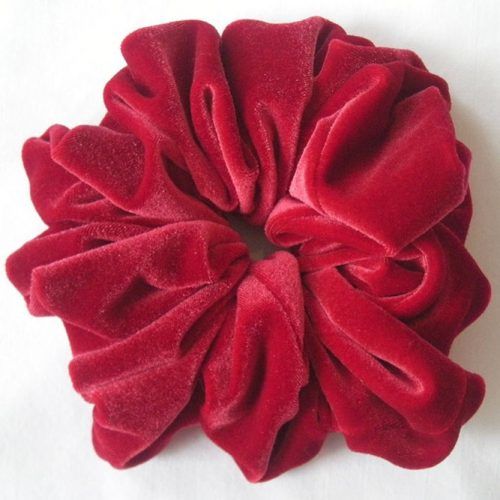 BUY on Amazon
Red and velvet, who could ask for more? To achieve a distinctive and eye-catching look, don't forget to finish your hairstyle with a classic red tie.
Source: http://www.pennysboutique.com/
Gold Metallic Hair Scrunchy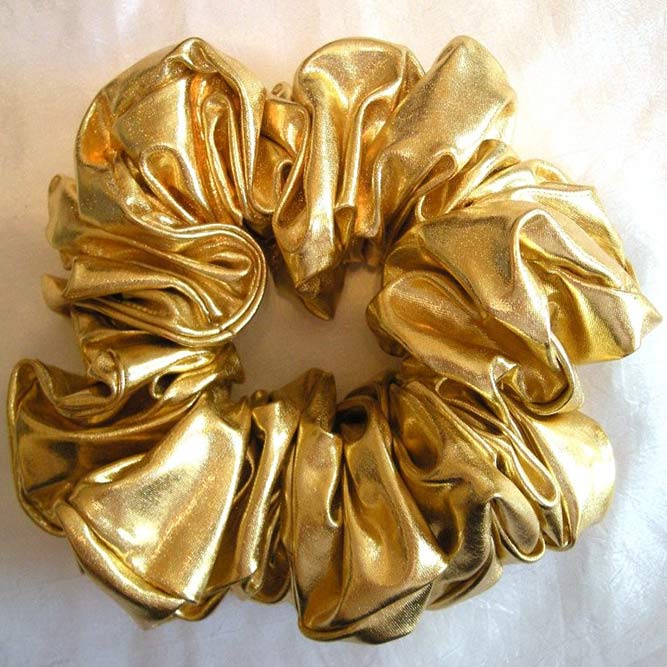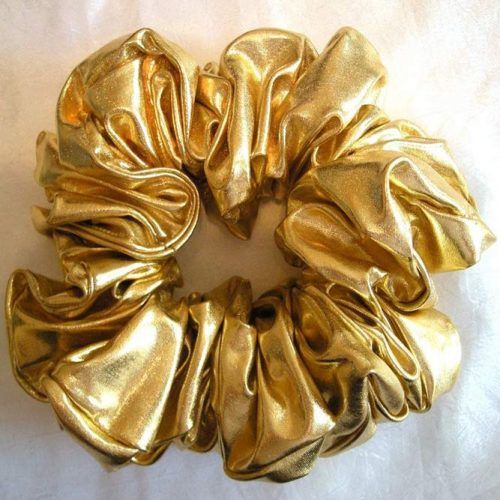 BUY on Amazon
It's no secret that girls love glossy and shiny accessories. So why don't get a tasteful hair scrunchy? If you want your hairdo to shine brightly, don't miss this gold metallic cutie.
Source: http://www.pennysboutique.com/
Leopard Velvet Hair Scrunchies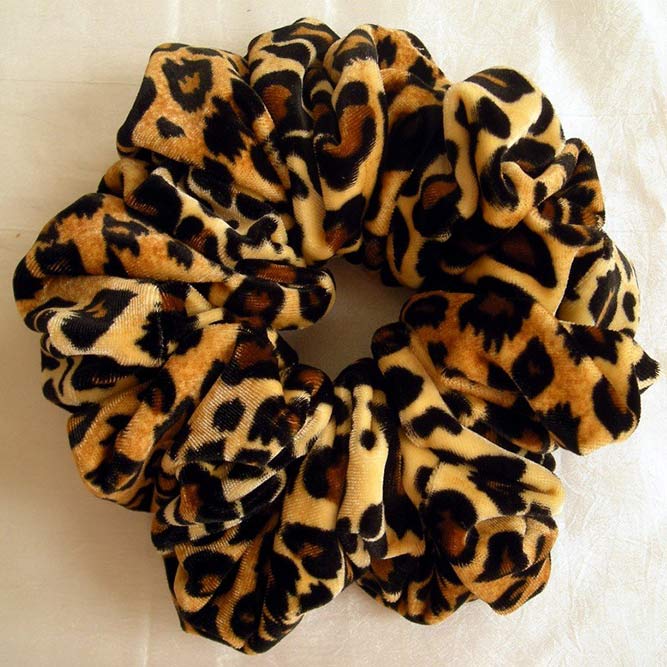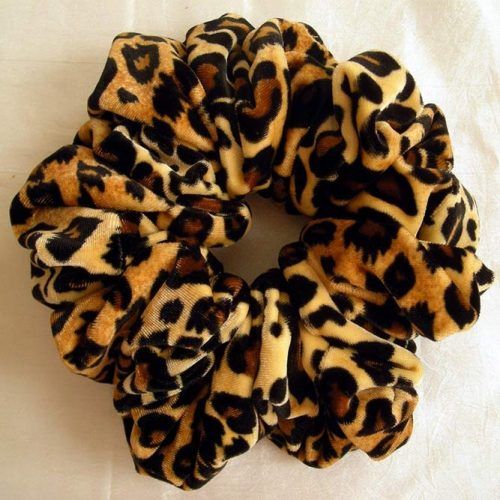 BUY on Amazon
If you love leopard pattern but don't want to get too much of it when wearing a patterned cloth, look no further than this tie. Apart from securing your locks, it will add a sense of modernity to your casual look.
Source: http://www.pennysboutique.com/
Maaji Scrunchies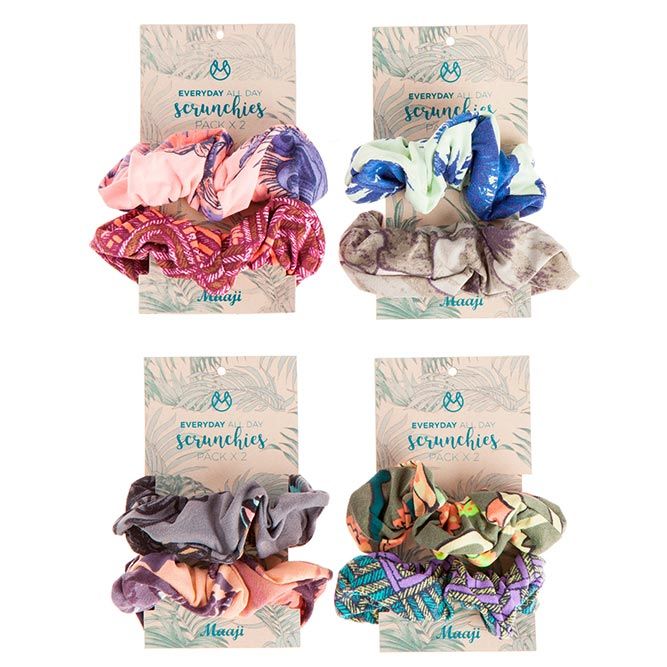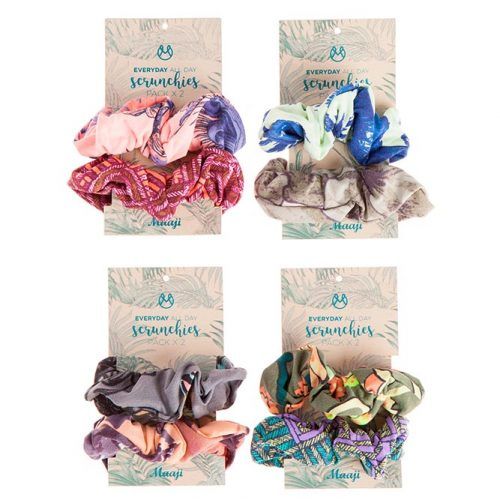 BUY on Amazon
Variously printed ties are a good match to boho hairstyles! All those messy braids and twists will show up in a new light once you spice them up with such bright elastics.
Source: Maaji
Goody Ouchless Forever Women's Braided Elastics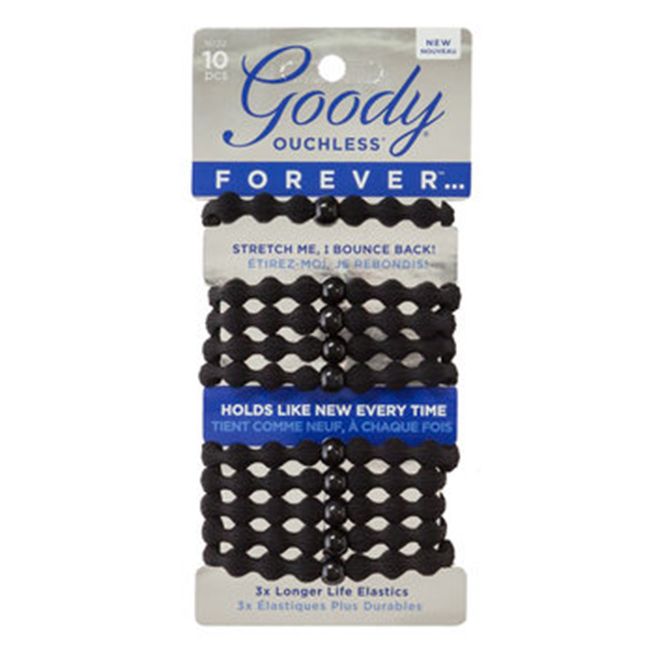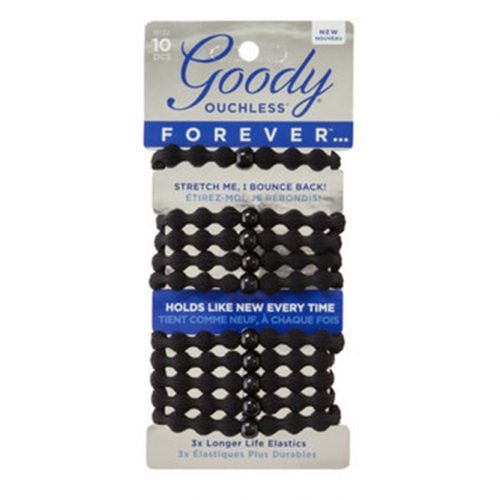 BUY on Amazon
What a woman doesn't dream about elastics that will always hold like new? Not only will these tiny things give a sophisticated braided finish to your hairstyles but also retain their shape after each use.
Source: Goody
Scrunchies have become another trend of 2020. Not for nothing! They are practical accessories that can beautify simple hairstyles and fit all occasions. You've just seen the best pattern ideas and styles that you can do with them. Yes, it's a good time to see if there's a scrunchy in your cosmetic case.
FAQ: Scrunchies
Are scrunchies good for your hair?
While elastics damage and break hair, a quality scrunchie has additional fabric that adds an extra layer of protection. Well-made scrunchies are made of a larger, natural fiber braided elastic sewed to the appropriate diameter that provides the perfect amount of hold without creating headaches or hair breakage.
Are scrunchies coming back?
Yes, the scrunchies are back. However, these aren't the gleaming lurex things of the past. In the middle of the recent hair accessory renaissance, the scrunchie trend has been upgraded, contending with its hair clip and headband cousins for the tremendous comeback of 2019.
What are the benefits of scrunchies?
Scrunchies may convert a bad hair day into a wonderful hair day.
Scrunchies aren't prone to breaking.
Scrunchies, as opposed to traditional hair ties, are more gentle on your hair.
Headaches are less likely to be caused by scrunchies.
Scrunchies are not going to leave any kinks on your hair.
Scrunchies are more difficult to lose.