First, the hime cut or the hime katto was a privilege of Japanese imperial and royal families during the Heian period. Then, it traveled to the 21st century to become a trend worn by k-pop icons, manga appreciators, and modern Japanese girls. Why is it so special? Let's find out!
Here, we've selected the cutest and most versatile ideas of the old but so young hair trend that has got viral in recent times. Dive in to show everyone who's the princess here!
What Is The Hime Cut?
Originally, the haircut came as a combination of a blunt shoulder-length fringe cut, known as Amasogi in imperial Japanese culture, and a special haircut called Binsogi. The latter involved cutting the sidelocks to chin-length, which was done at a princess' coming-of-age ceremony.
Today, the trend has shifted to South Korea, becoming widely popular with K-pop stars and fans while keeping its initial structure. Also, it's often referred to as a part of Gothic Lolita subculture - a Japanese interpretation of Rococo period featuring cute children's clothes from the Victorian and Edwardian eras.
Now, it's time to see how different the princess haircut can be. Let the pics below be your guide!
Make Your Casual Look Big With A Regal Hime Cut
Cheek-Length Hime Cut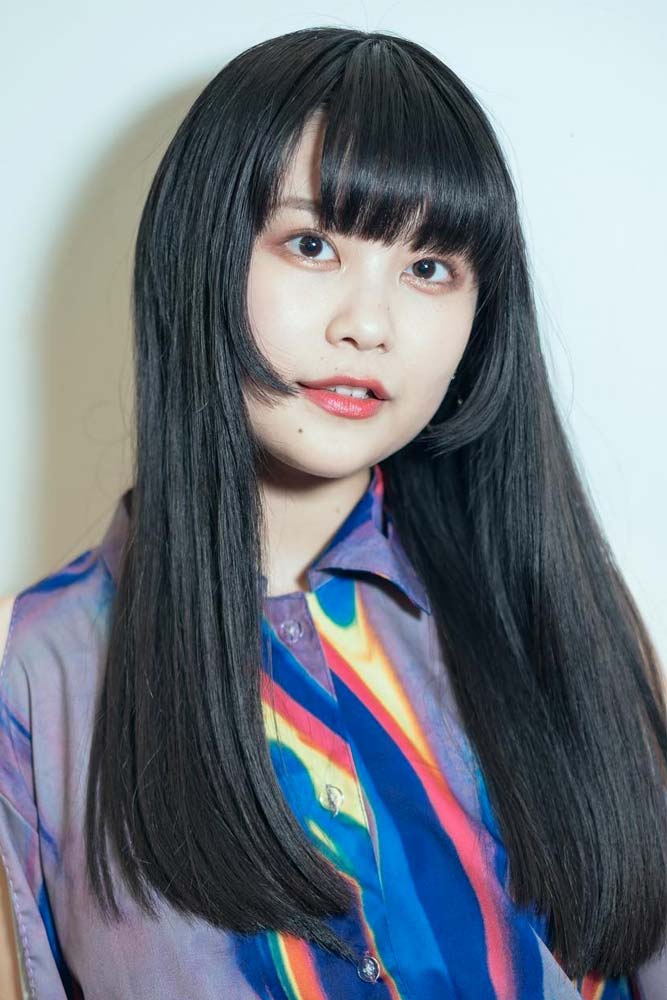 Credit photo: instagram.com/equrean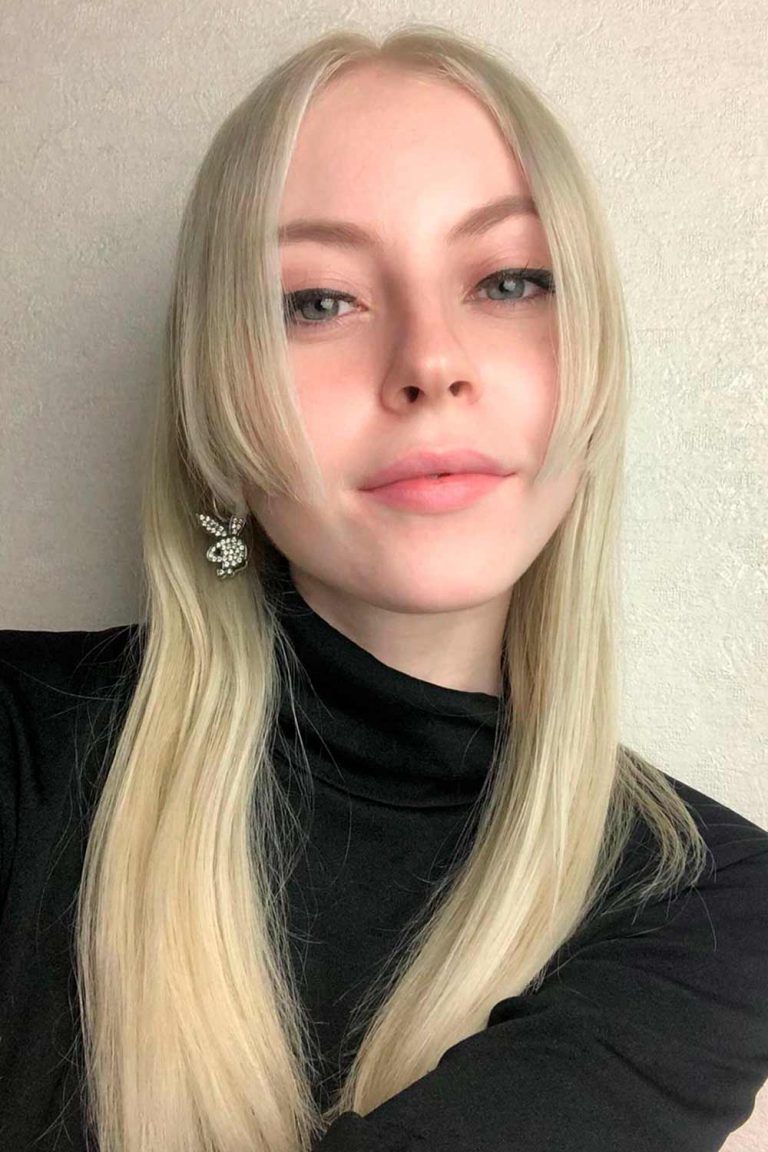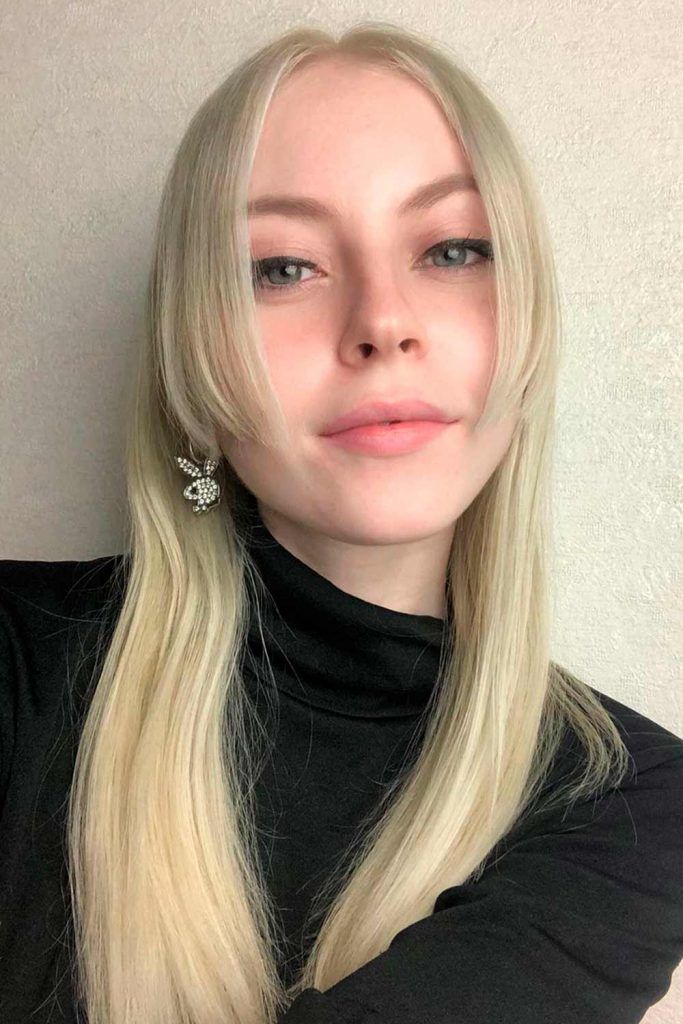 Credit photo: instagram.com/gaya_kay_
Following the classic appearance of the cut, this idea is meant for truly authentic looks. The front fringe slightly hits the brows while the side locks end at the cheeks and make the face appear softer. Yes, those princesses knew how to do the framing right.
Hime Cut Bob
Bob haircuts know no limits, remember? Furthermore, there's a variety of options for hime-cut lovers. Though this cutie doesn't feature front bangs, the side locks still give that trendy framing touch. Besides, the length graduation looks fascinating.
Long Hime Cut
Those who love experiments but don't want to step out of their loyalty to classics can go for a long hime cut. The point is to make the cut no longer than chin-length so as not to lose the charm of contrastive graduation. Needless to say, keeping the front and side bangs of the same thickness is a nice way to build more volume.
Anime Hime Cut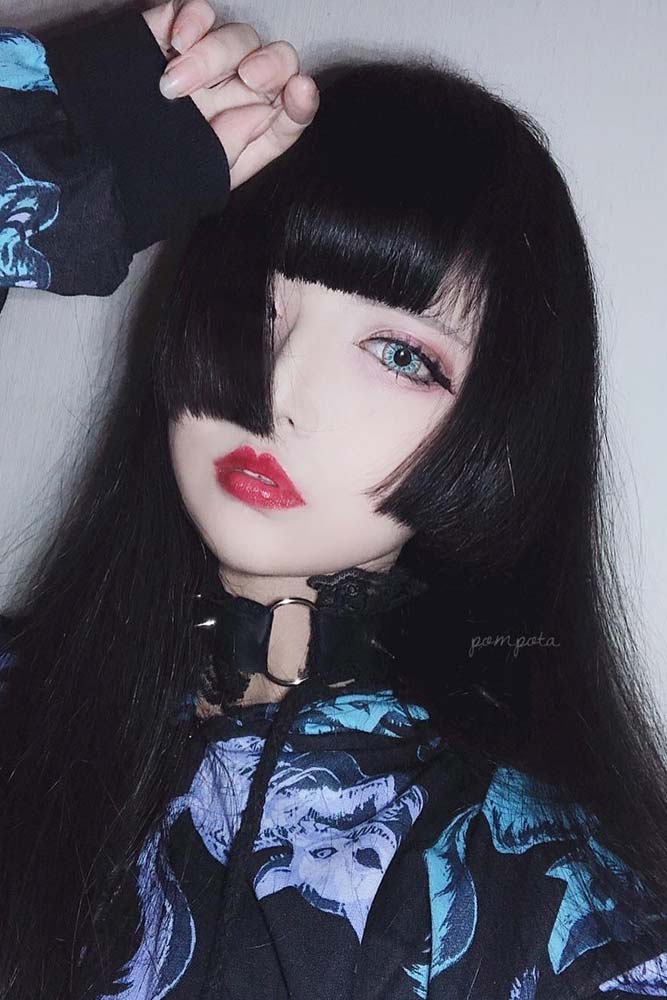 Credit photo: instagram.com/pom_pota
It would be so cruel of us to leave you without him cut anime ideas. Well, his is how the perfectly structured and pointed hime you've seen on your favorite characters would look like in real life.
Curved-In Hime Cut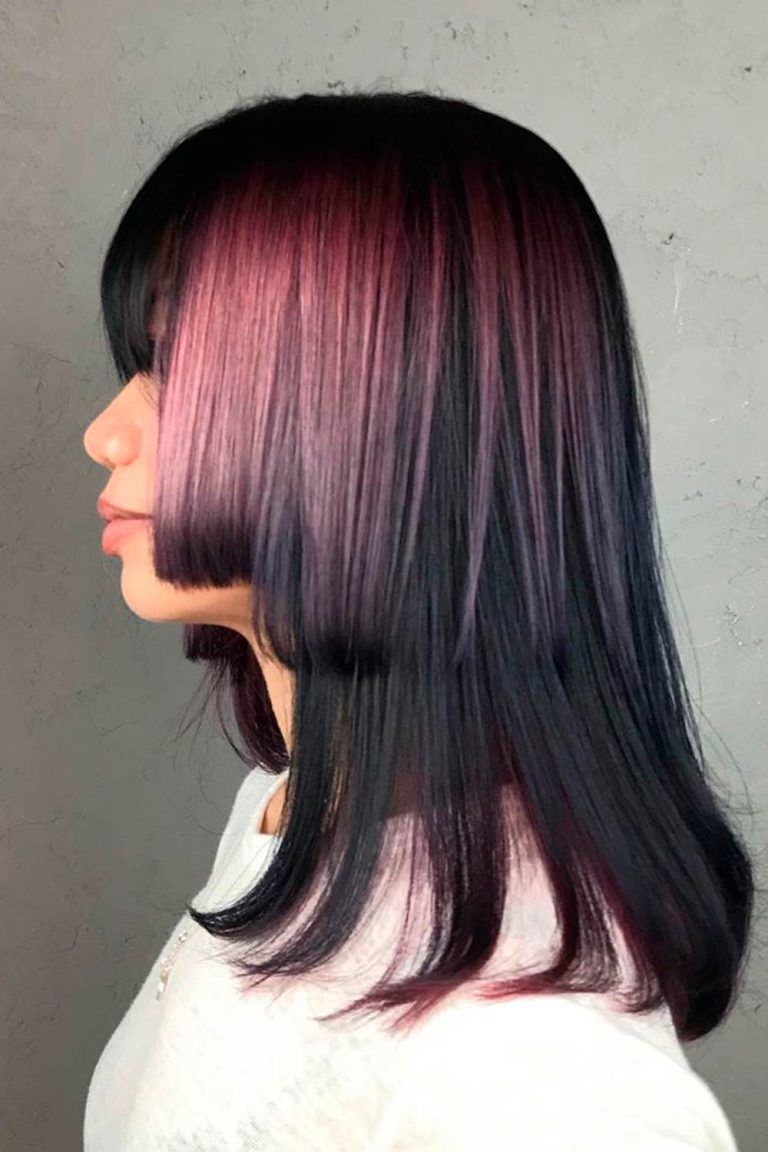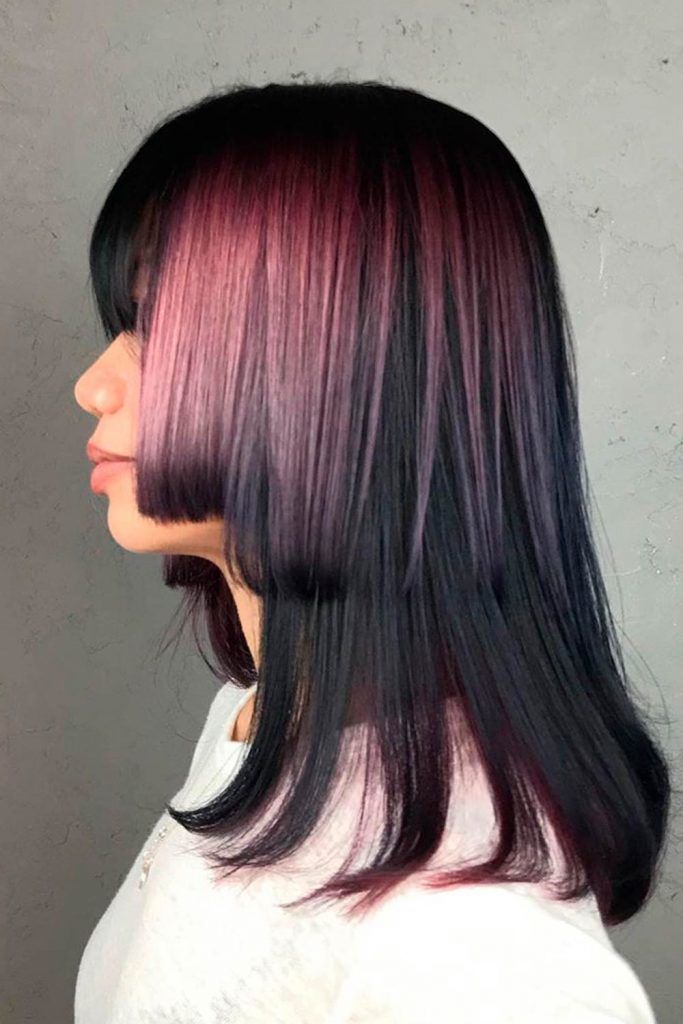 Credit photo: instagram.com/blackhairsalon
If you think that a hime requires an occasion and has nothing to do with practicality, think again. Of course, the length contrast needs regular upkeep. But it's not one-sided! Here you can see one how effortlessly you can sport the cut. Soft, wavy, and lovely! And that's only the beginning.
Tapered Hime Cut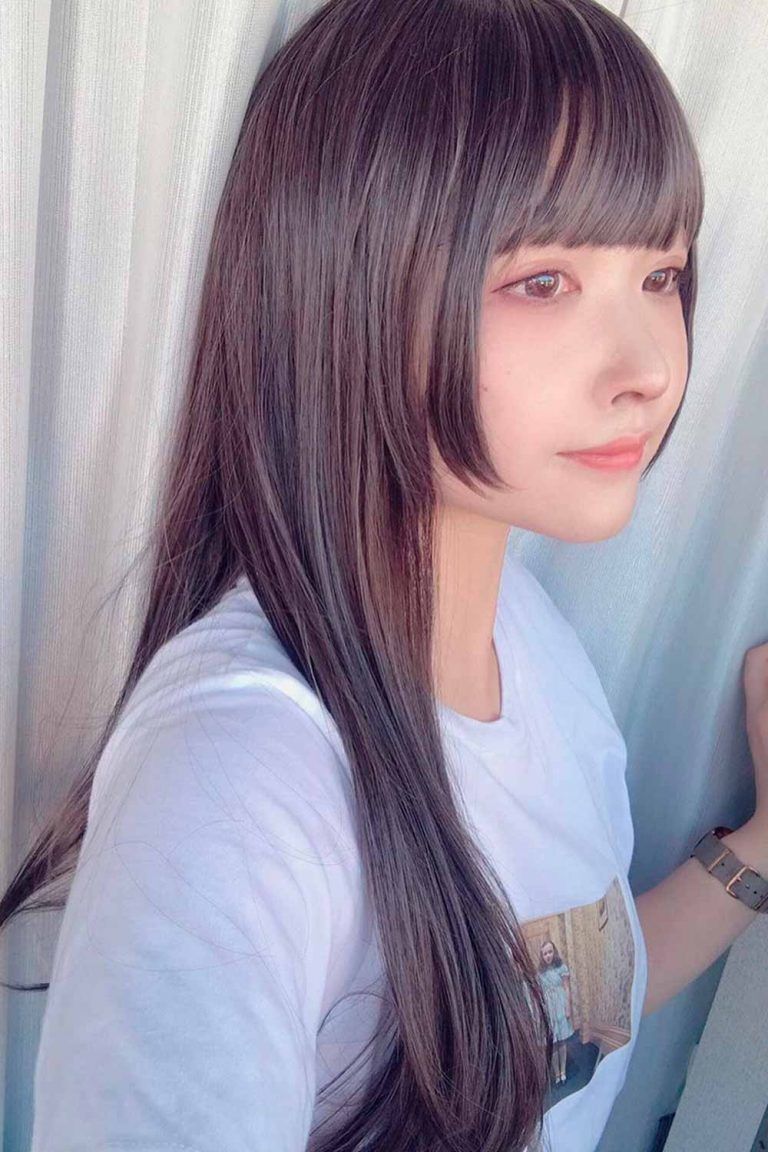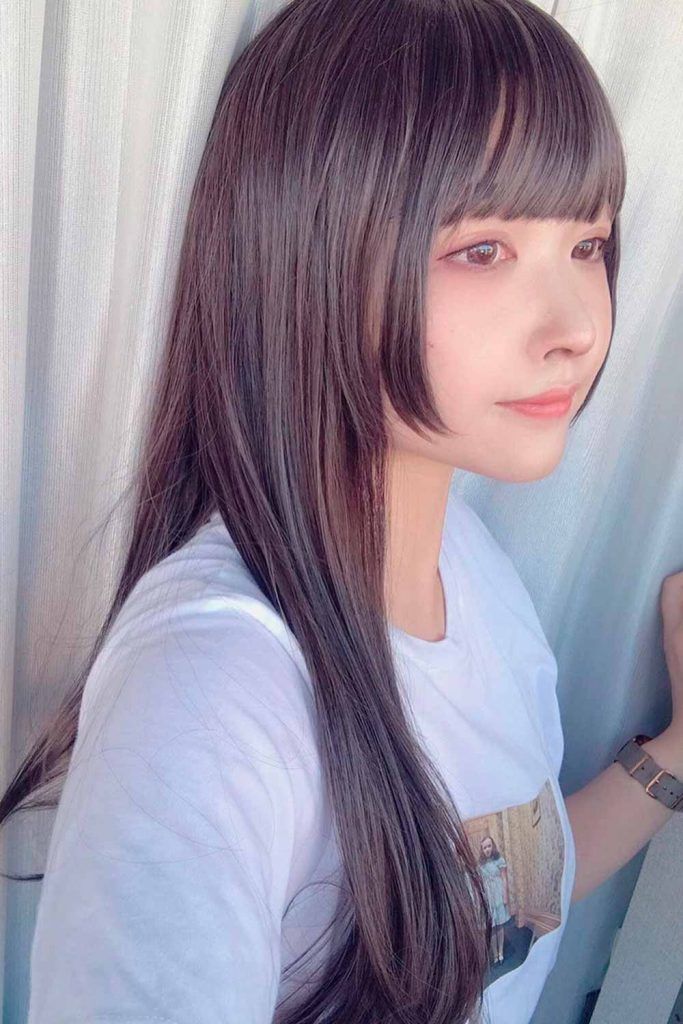 Credit photo: instagram.com/gizmoshx
Unlike the traditional look that features a distinctive and drastic hair contrast, this idea moves in the opposite direction. To make the hair sections blend smoothly, you can get your hair tapered at the edges. Plus, it can save you from the tiresome thick-hair commitment.
Modern Hime Cut
How about a modern take at the hime haircut? A fashionable shade of pink, slightly wavy locks, and a neat length transition make everything clear about the hime popularity. As a matter of fact, it can adapt not only to any occasion but also to any image.
Thin Bangs Hime Cut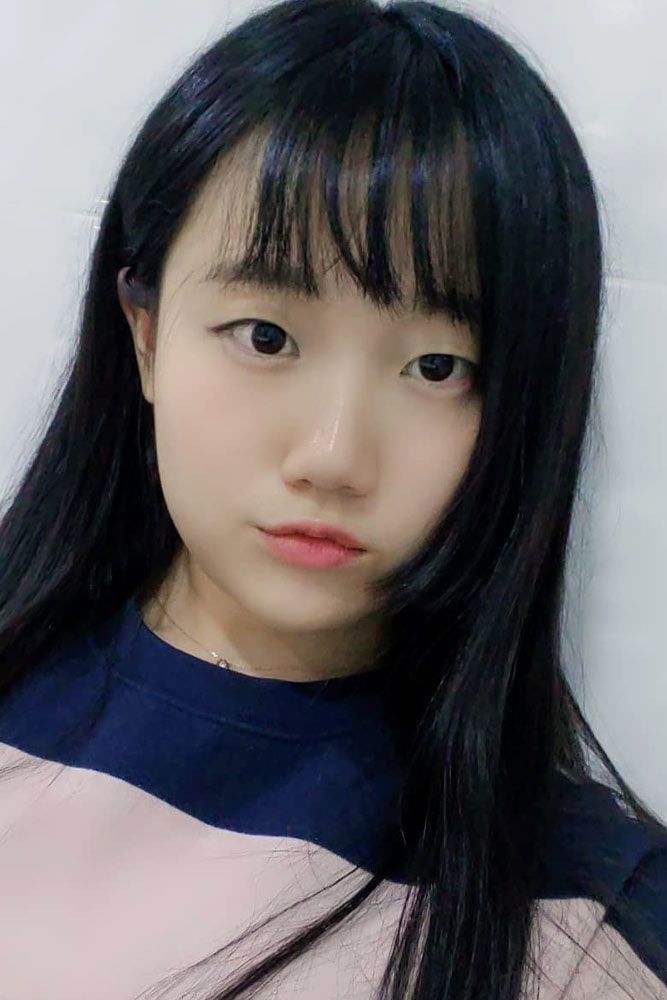 Credit photo: instagram.com/elliechocolatebox
Don't forget that you can play around with types of front bangs as well! With the variety of fringe options, your him cute hairstyle can be individualized in any way you desire. And thin bangs that give a gentle frame but don't overlap the brows would be a win-win. By the way, it's always easier to style thinner bangs, as they are light and hence manageable.
Flapper Hime Cut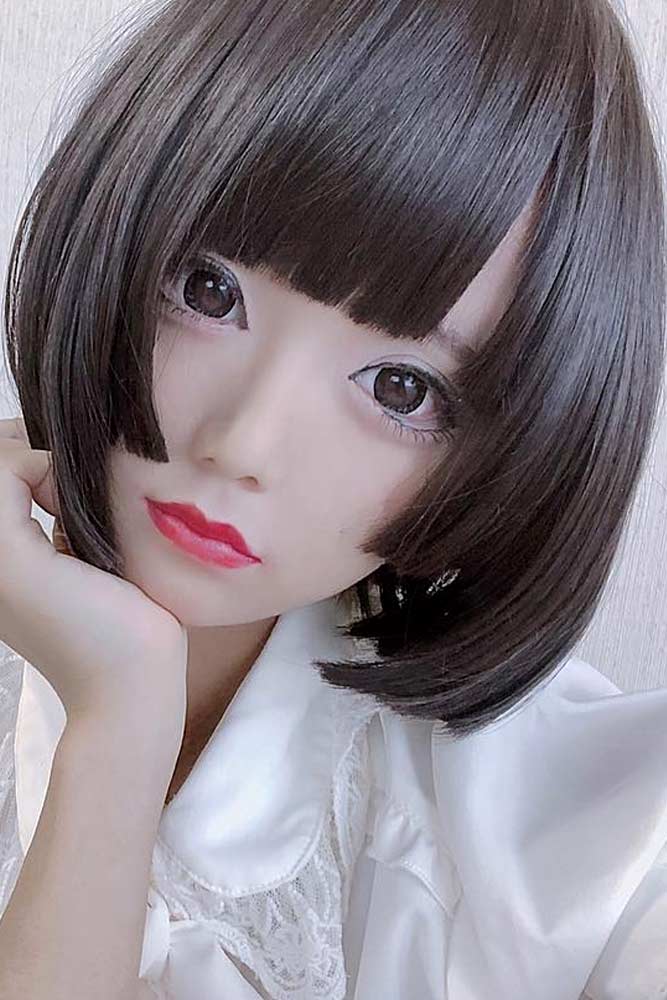 Credit photo: instagram.com/pom_pota
Who would've thought that vintage and Japanese styles would go so ravishingly together? The well-defined layers give a stunning face-framing finish while having a pure manga-inspired appearance.
Hime Cut Pigtails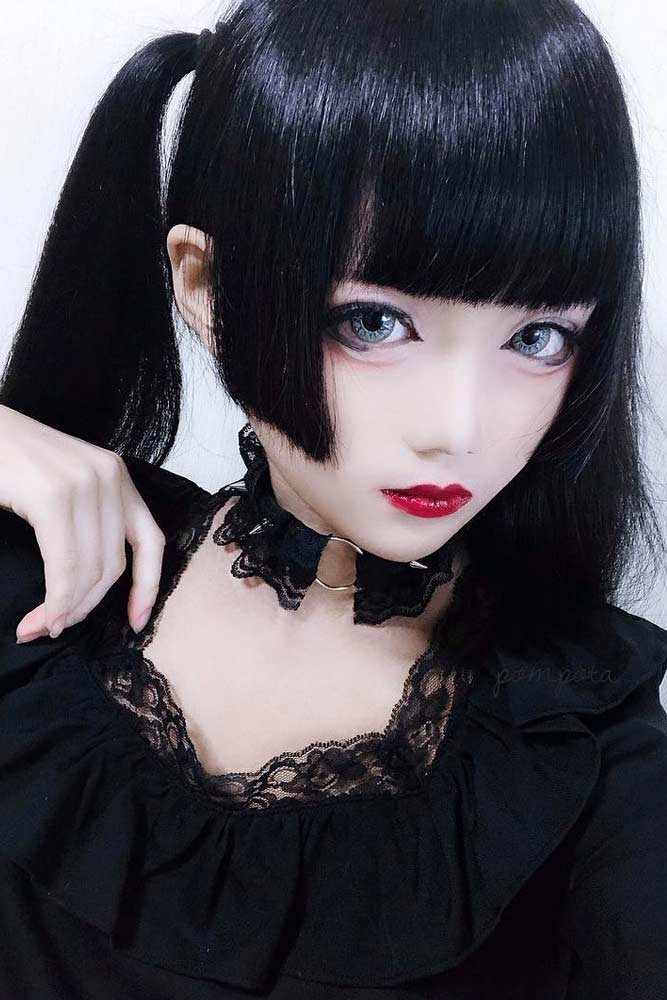 Credit photo: instagram.com/pom_pota
Anime female characters rock a hime hair cut not only for the sake of cute appearance. The versatility is another reason. You can always feel free to put your hair up because the sidelocks will stand out and thus give your face some framing.
Thick Hime Cut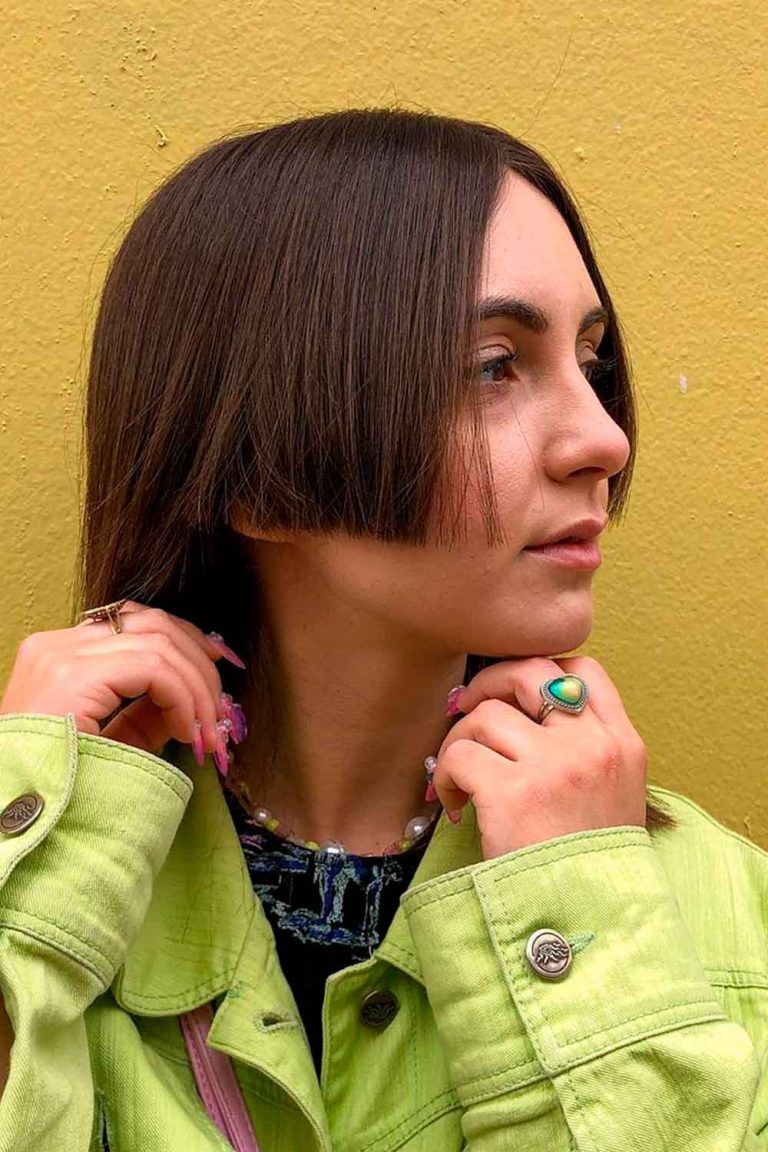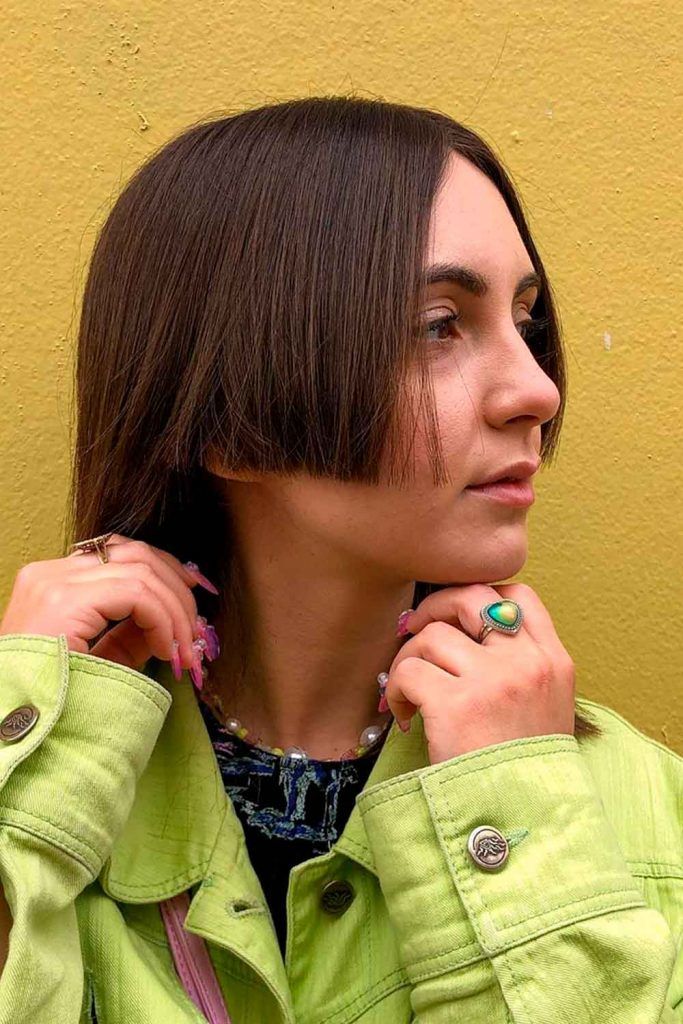 Credit photo: instagram.com/coiffeurstory
Though thick hair may be too heavy and unruly, there's a himme katto that can tame it and show off its volume at once. Just make sure that all the layers fall on one another distinctively, forming a well-separated structure.
Hime Cut Lob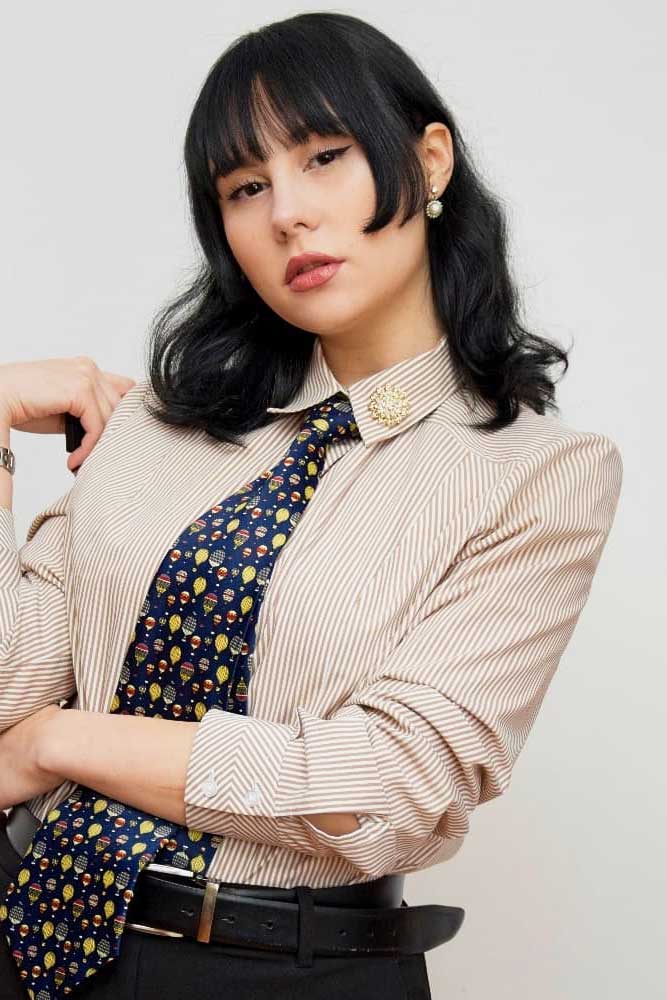 Credit photo: instagram.com/pandeon.ik
As you might have guessed, since there's a hime cut bob, there should be a hime lob as well. And the best thing is that if you combine the iconic long bob with a hime, you will create an enviable mix of hair trends. All in all, a little curve to a lob won't hurt!
Sleek Hime Cut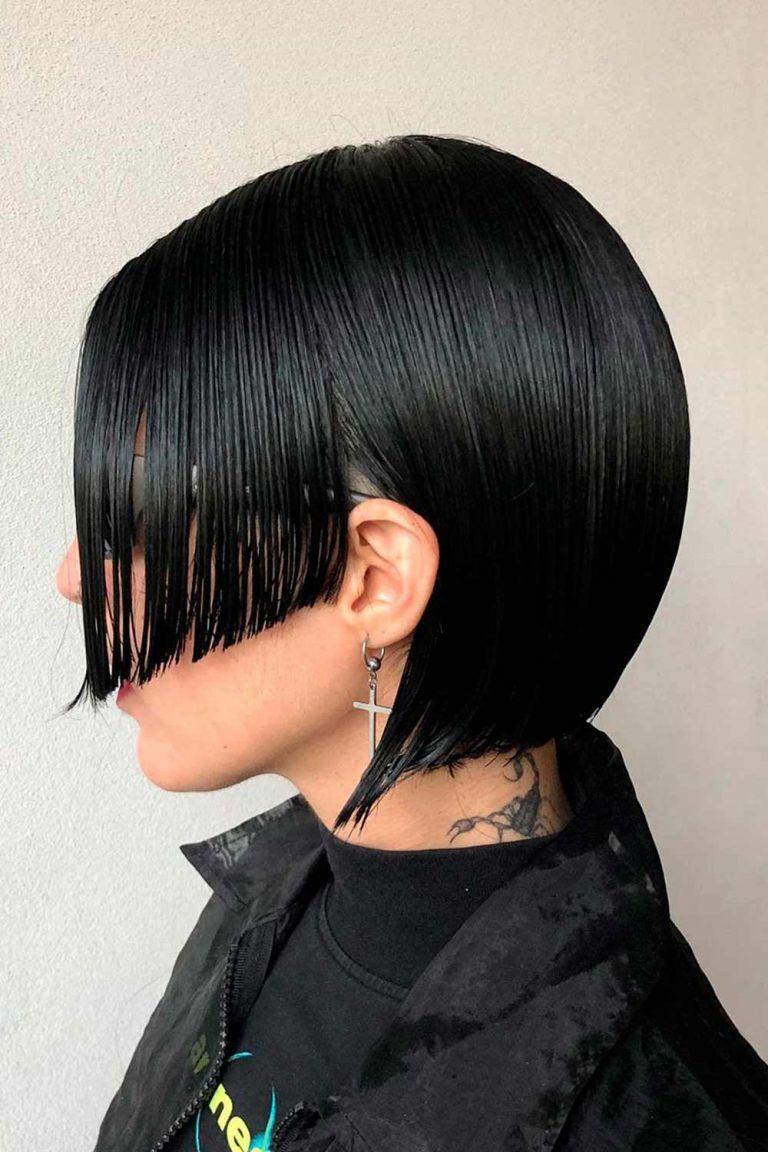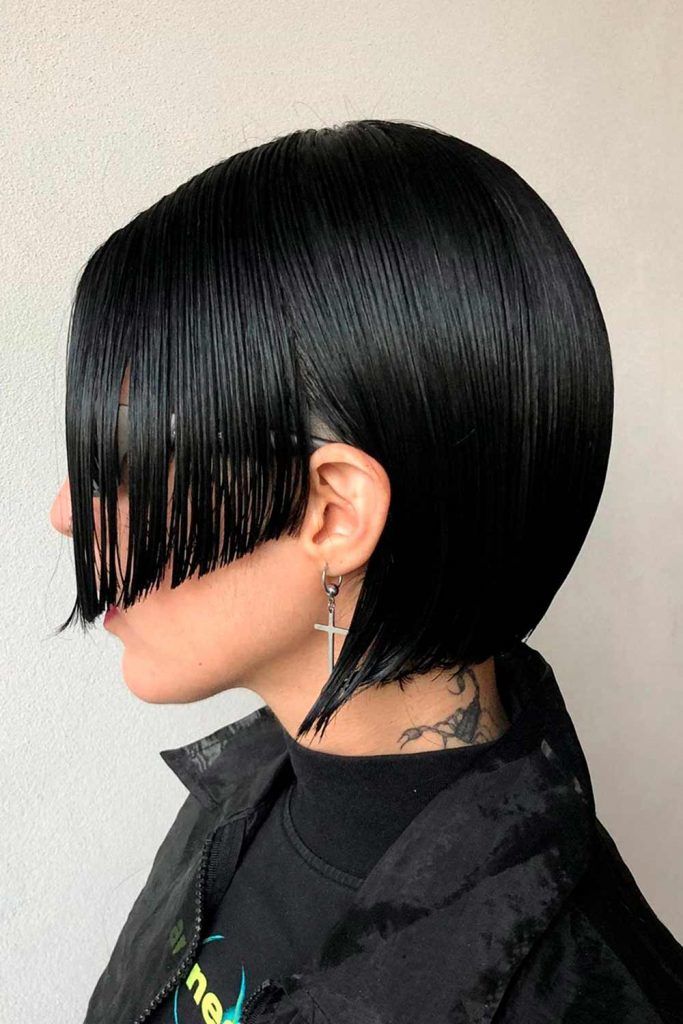 Credit photo: instagram.com/coiffeurstory/
Sleek hairstyles that you can do with your hime haircut are another reason why girls fall in love with it. Just apply a small amount of hair gel to both front sections before styling your hair to achieve the look.
Hime Cut Into Pony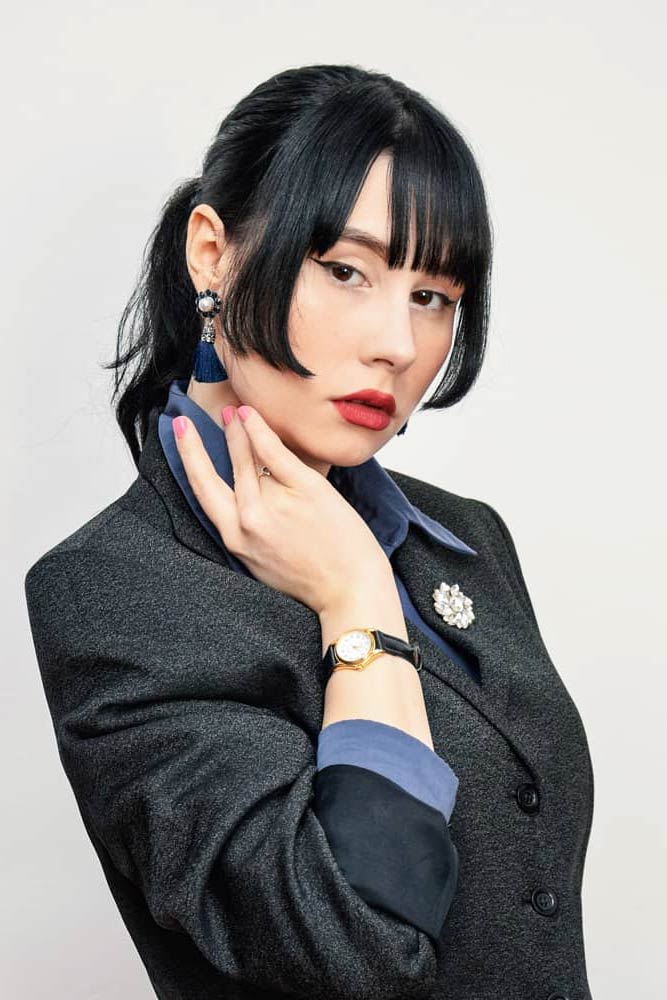 Credit photo: instagram.com/pandeon.ik
This hime cut ponytail is here to change the common image of a simple pony. First of all, it looks chic and versatile due to the framing portion. Second, it takes minutes to get it done. Still think that ponytails are boring?
Perfectly Blended Hime With Light Bangs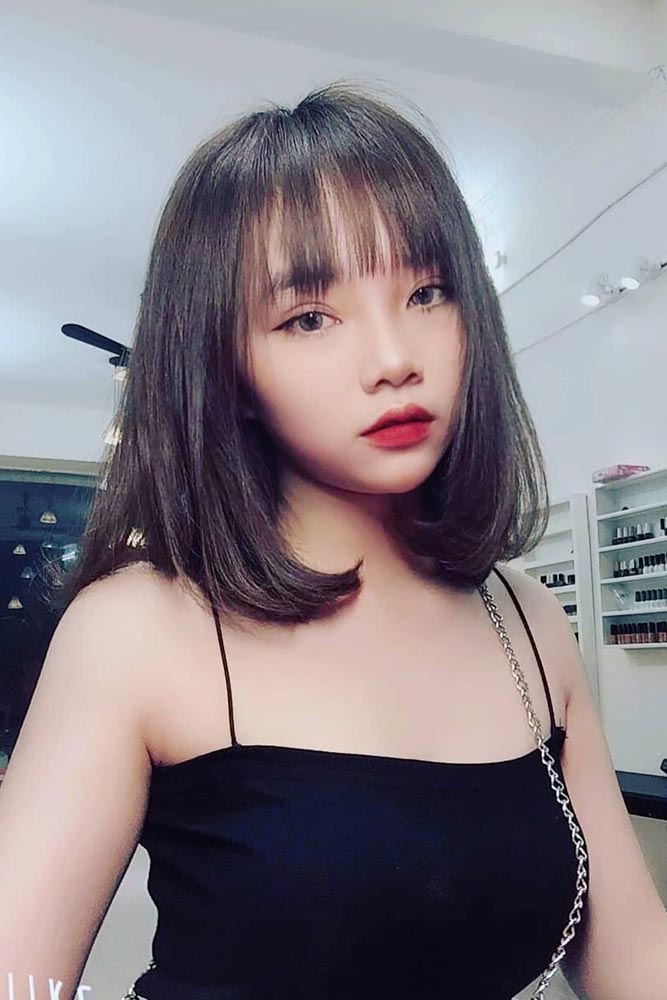 Credit photo: instagram.com/glin_fox
Here comes another modern version of the princess haircut that can be anything you want it to be. If you get your ends layered, you will be able to experiment with the hair blend. Today, you can show up with a short hime cut paired with distinctive side locks. Tomorrow, you can make them form a single whole, styling the layers seamlessly and making them curve at the same point.
Chin-Length Hime Cut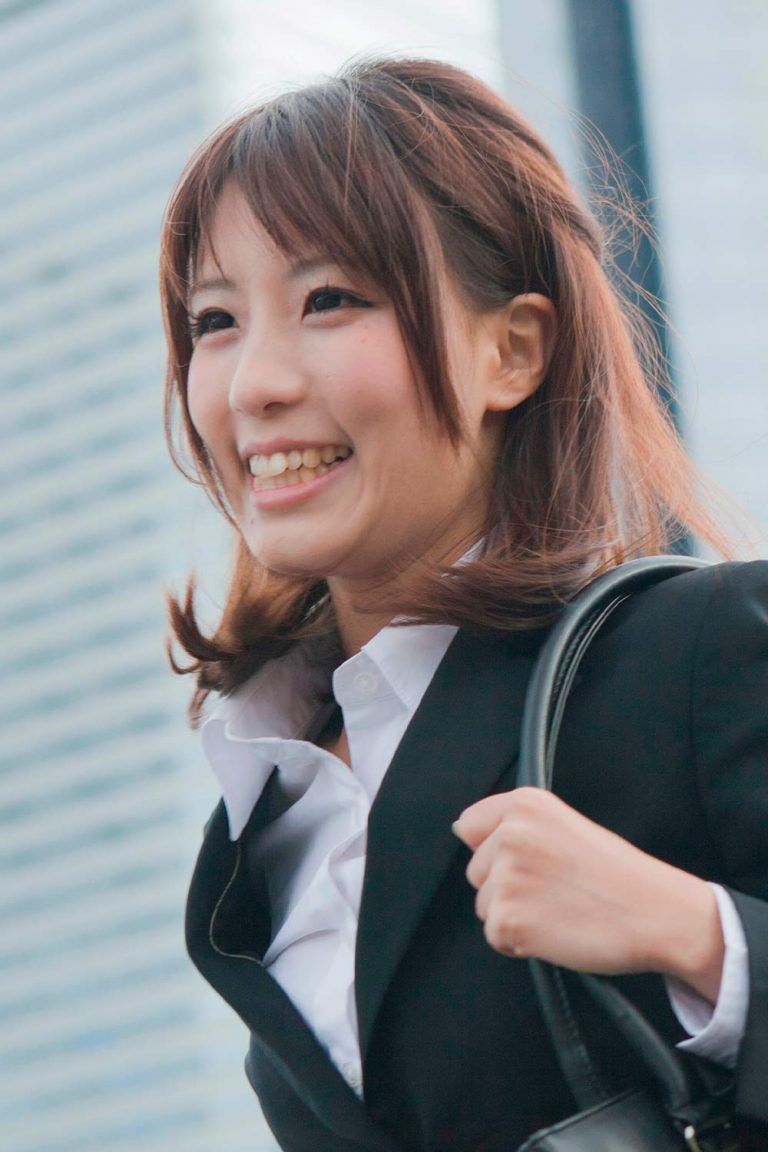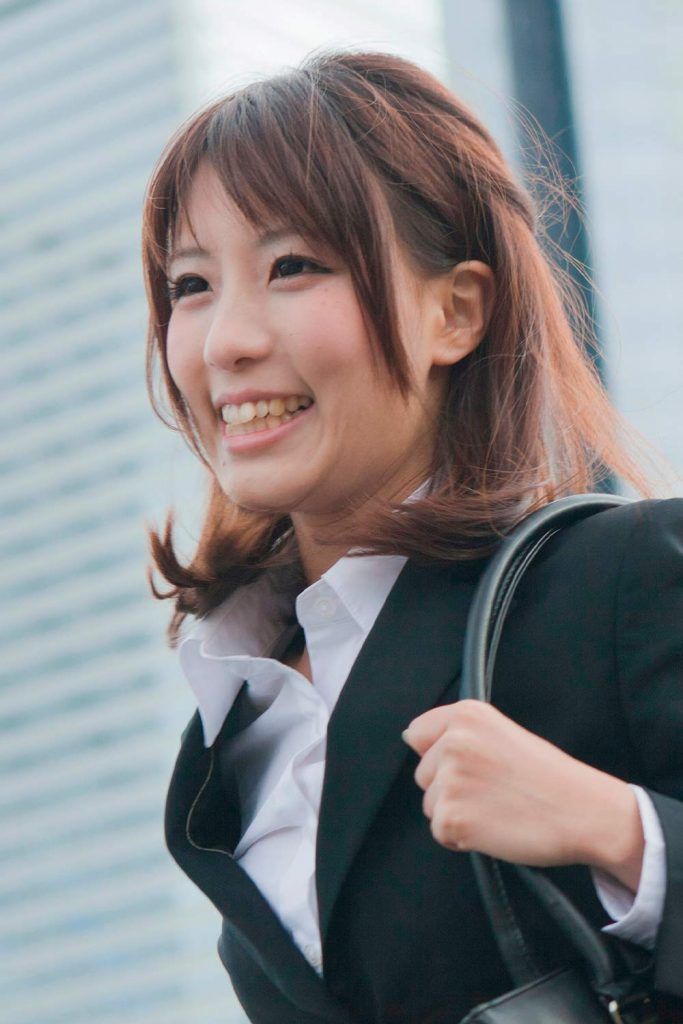 When it comes to working on facial features, nothing can compare to a chin-length hime katto. This idea simply takes the classic version to the next level: the side bangs hit the chin, giving an accentuating touch to the jawline. How about making your face appear slimmer?
Hime Cut For Cosplay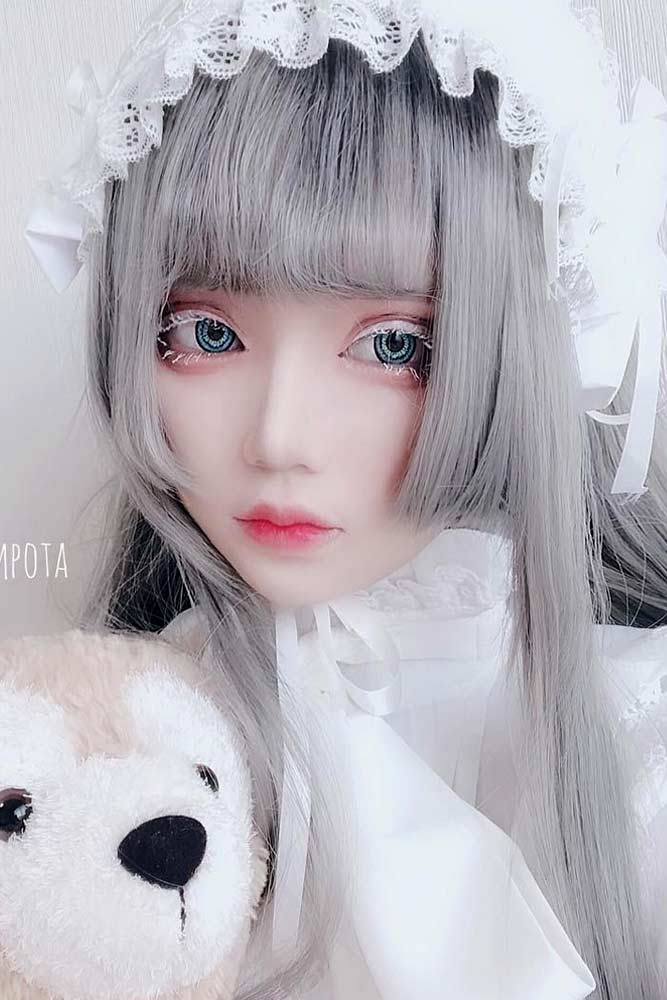 Credit photo: instagram.com/pom_pota
In the modern world, be it a cosplay photoshoot or everyone's favorite Comic Con, costume events can't do without anime looks. And though a truly accurate costume is a big deal, a hime cut wig is a perfect base for a memorable epic look.
Double Sidelocks
Good things always come in pairs. So why don't you double the charm of your royal haircut and add one more step to the graduated look? Remember: the more layers you have, the more defined and attention-grabbing your look is.
Having been passed through many generations, the hime haircut has become a number one trend for girls from all over the world. Although it originates in Japan and is especially popular with manga and k-pop fans, the look can be adopted by anyone seeking a fresh, chic twist to their casual looks. So if you're looking for stylish changes, don't miss the ideas you've seen here!
FAQ: Hime Cut
Can I get a hime cut if I'm not Japanese?
Is it culturally insensitive to have the hime cut on someone who isn't Japanese? According to Quora – No. Cultural appropriation is simply not used today like in the old days.
Is hime cut okay for round face?
Hime cut hairstyle will suit you perfectly if you have a round face. In fact, it also looks great on folks who have an oval facial shape.
Why are bangs so popular in Japan?
Bangs are regarded as a good-looking and appealing haircut in Japan and Japanese culture. This is evident from the fact that they are frequently featured on models in advertising and are promoted by hair salons as the best facial option for Japanese people.