Simple Three Strand Braid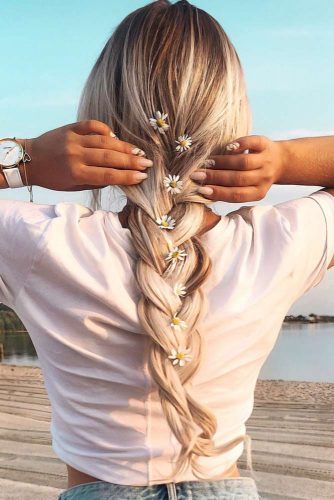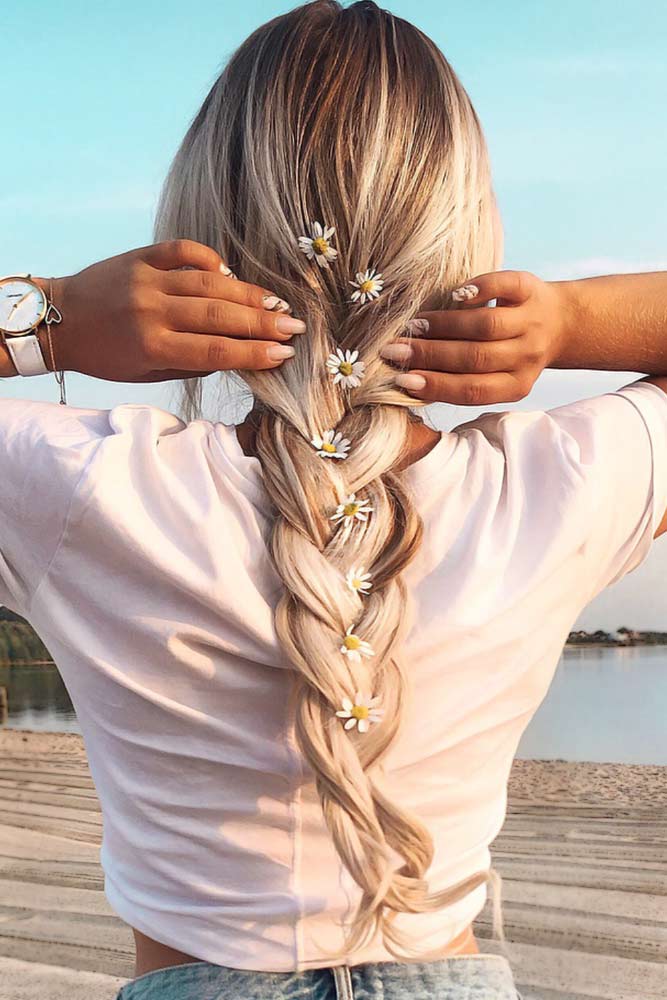 As it turns out, pulling the edges of a simple three-strand braid is enough to turn it into a hippie hair! Yes, those funky guys were friends with simplicity.
Source: larinabeauty via Instagram
Double Pull Through Braids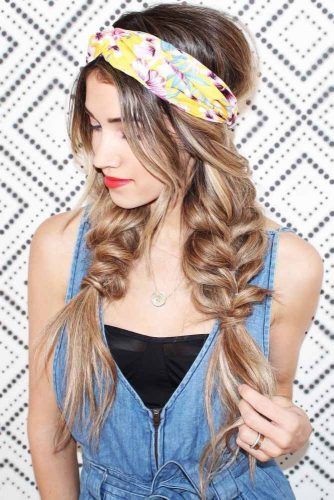 Remember the bright and colorful hippie flower headbands? In fact, they're a nice way to make your pull through braids fit the Woodstock dress code.
Source: blohaute via Instagram
Twisted Half-Up Into Braid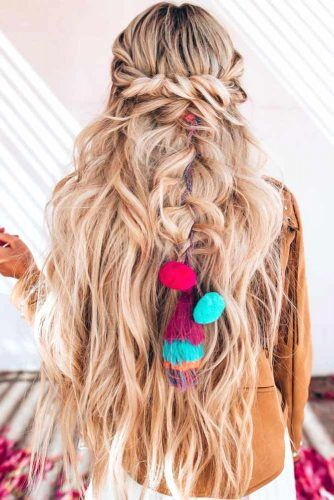 Messy twists with tousled braids and disheveled locks hanging on the shoulders were the most prominent characteristics of hippie hairstyles for long hair.
Source: blohaute via Instagram