Waves & Dreadlocks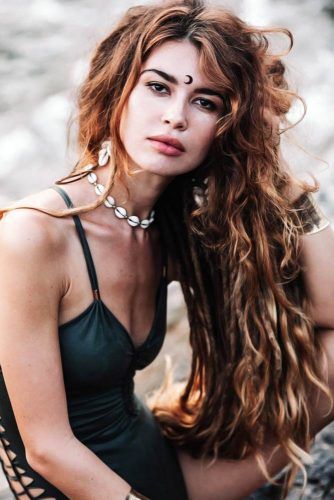 Messy, bushy waves were all the rage in the times of hippie movements. Moreover, coupled with several dreadlocks, they formed a common look of a boho queen.
Source: alisa.belochkina via Instagram
Wavy Half-Up Bun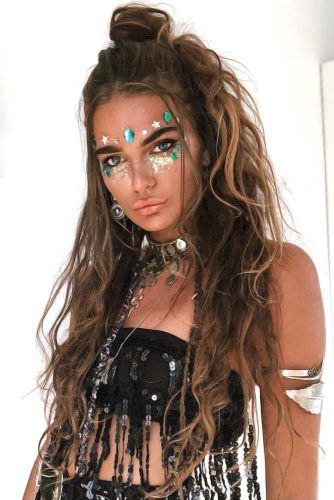 With the right hippie hair accessories and outfits, the most straightforward half-ups will look appear in a new, rock & roll light.
Source: salome via Instagram
Updo Bun With Shells
Throwing a beach party with Beatles songs and lots of friends around the fire pit? Why don't make a crazy updo embellished with shells to match the awesome mood?
Source: alisa.belochkina via Instagram