Boho Twisted Pony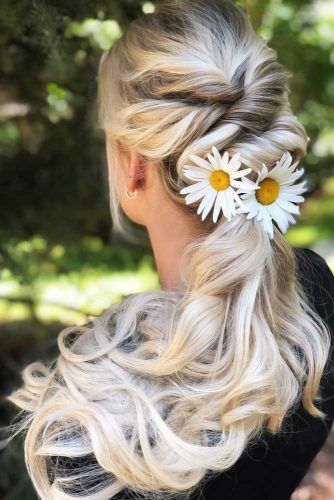 A twisted wavy ponytail that falls down on your shoulders and looks like a babbling brook. Such a captivating hint of peace will perfectly complement your hippie style, that's for sure.
Source: annette_updo_artist via Instagram
Crown French Braid Half-Up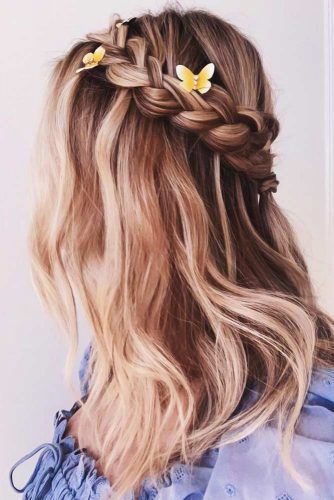 First, it was a lovely crown braid sitting on loose hair. Then, a hippie spirit blew through it, tousling the hair and loosening up the edges. As a result, the hairstyle turned to a classy boho hairdo.
Source: amberfillerup via Instagram
Wavy Bob With Bandana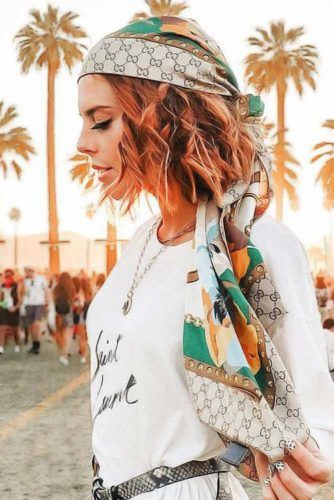 Short bob haircuts also were in style when hippies run the world. And to make your festival outfit even more special, you can finish it with a bright, authentic bandana. By the way, waves won't hurt.
Source: jacimariesmith via Instagram
Crown Of Roses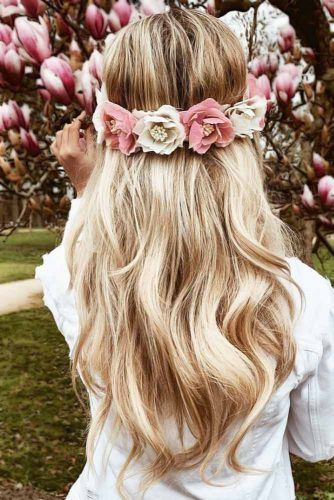 'She wore flowers in her hair and carried magic secrets in her eyes.' If it's about you, don't dare to miss such a simple but so gorgeous floral hairstyle.
Source: anders.art.ig via Instagram
We know that the hippie days are gone. Still, there are some moments that we'd like to relive, and the loud 60s' and 70s' are no exception. The best thing is, giving a messy touch to your hair and finishing your look with hippie headbands is enough to add some nostalgic hippie vibes. Now, put on your favorite The Beatles' song and let your imagination run wild.