We all want our holiday hair game to be strong. But how can we do it involving minimum efforts? There is a simple answer to this question - use a sparkling accessory. Such hair embellishments as stars create a holiday vibe. A simple mix of wavy hair and an accessory can make you look like a million dollar baby at any event. We have the best collection of ideas. Get your hands on these accessories!
Snap Clips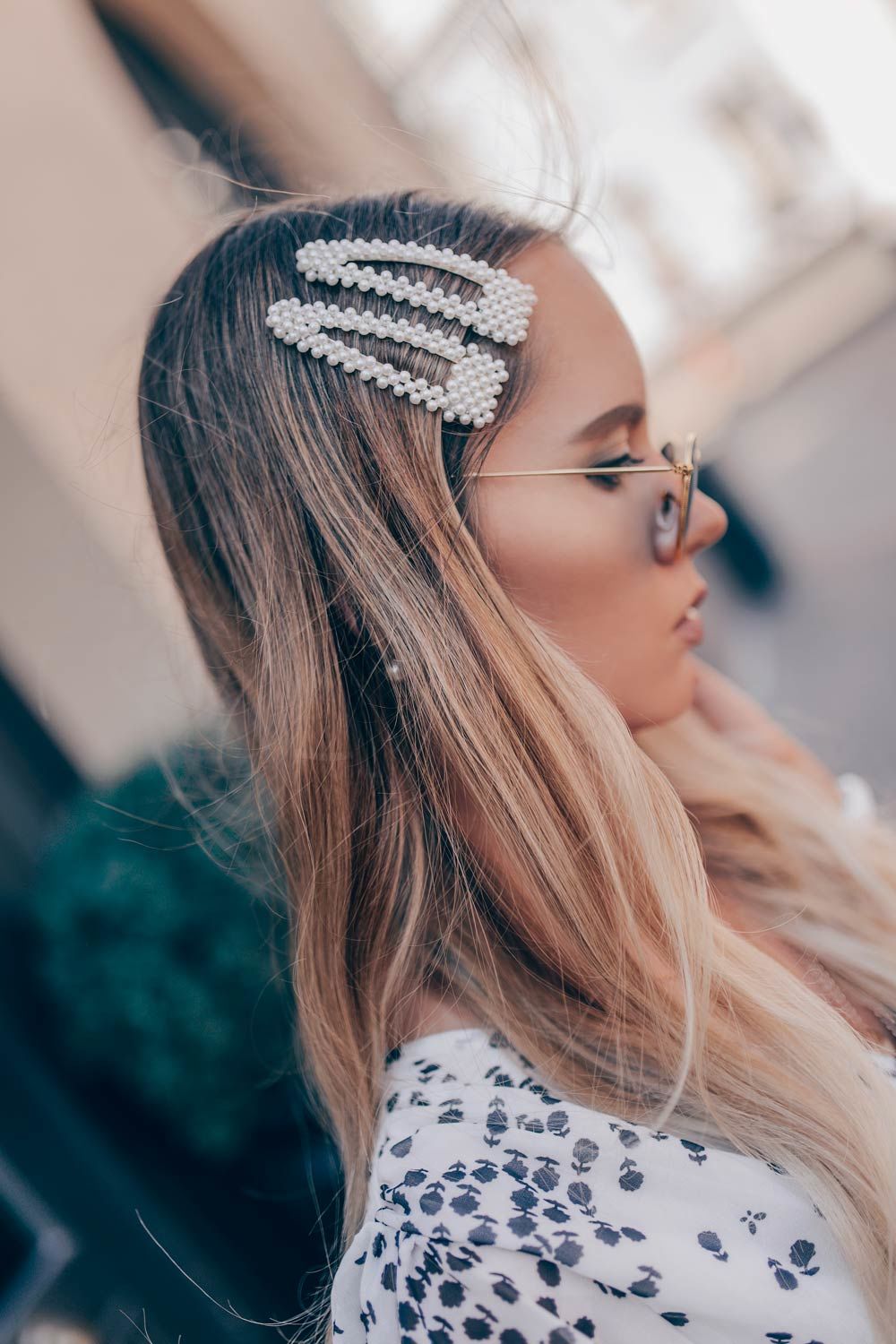 The good old snap clips that every girl has in her styling arsenal have turned out to be a nice way to add some vibe to the hairstyle. Today, you can find lots of simple clips finished with pearls and rhinestones, and these little details would be enough to make your look significant and unique. Just pin them to one of the sides of your hairdo, be it a pony or wavy locks, and you will see your hairstyle in a new light.
Headbands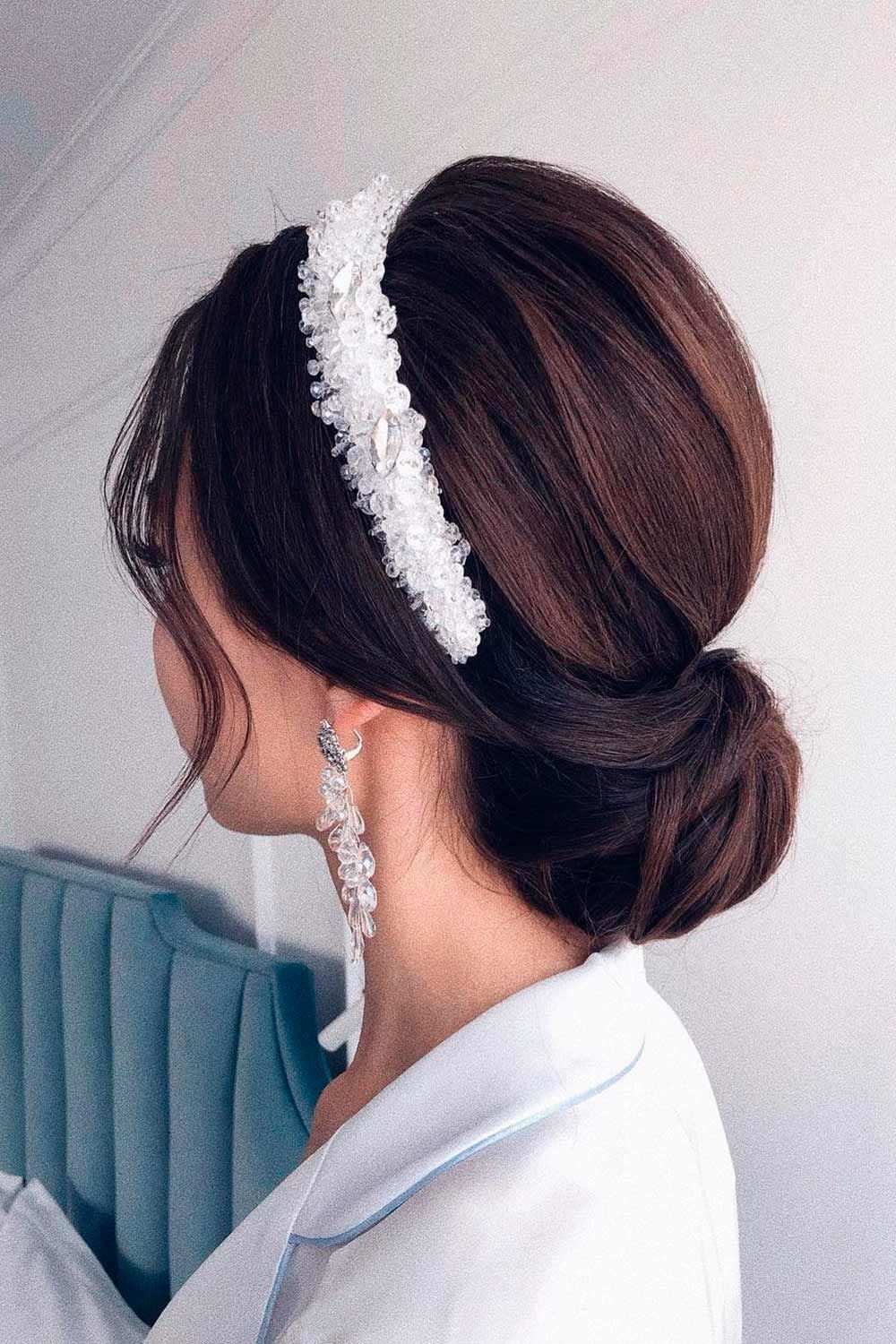 Credit photo: instagram.com/hairstylist.madina
Headbands are the best women's friends when they're short of time but still want to look fabulous. This fact makes them one of the best accessories for Christmas hairstyles. Apart from spicing up a hairdo with a flirty flair, a headband can actually hold it in place, so you can go to a party without a fear that your style will fall flat.
Bobby Pins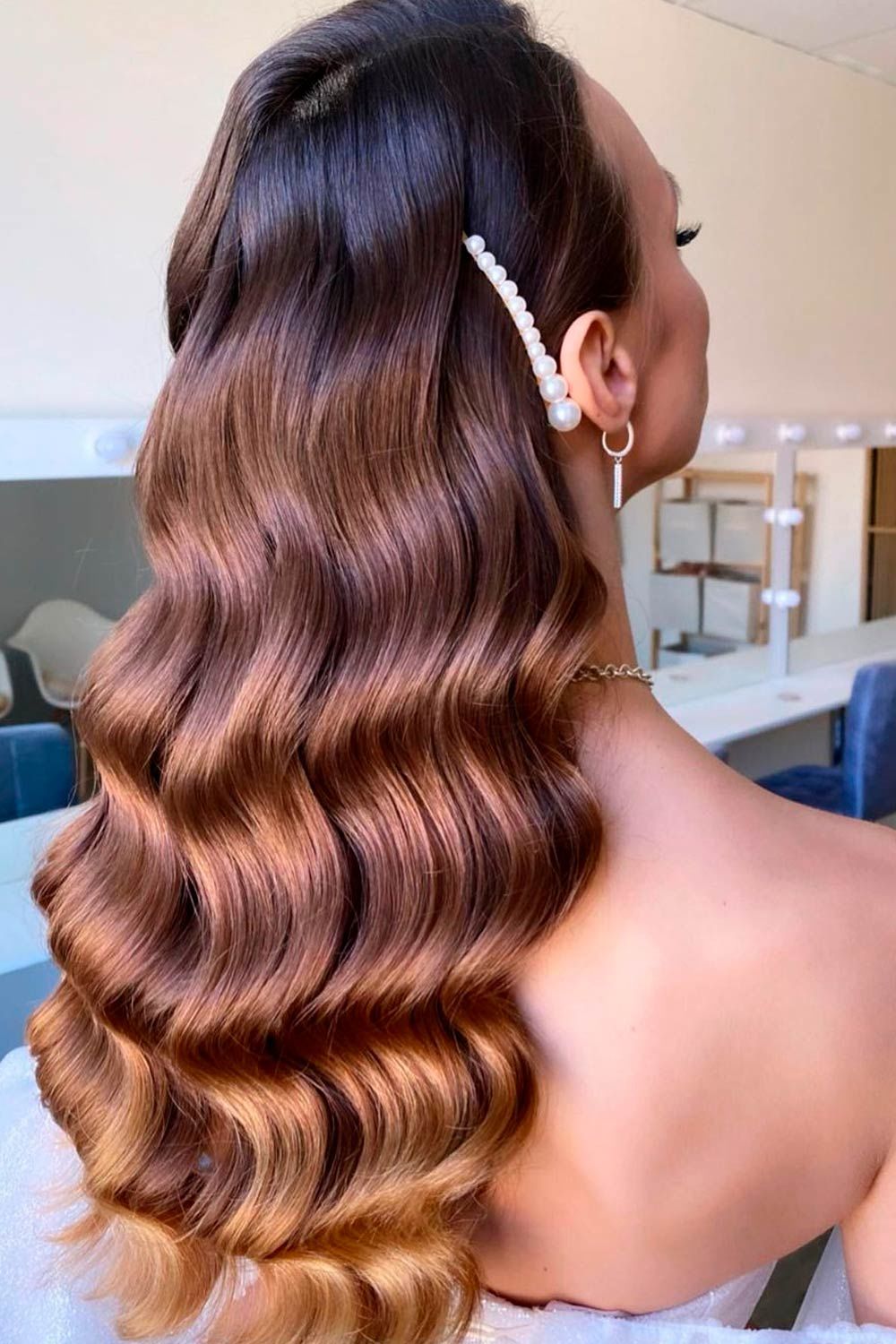 Credit photo: instagram.com/hair_enot
Today, bobby pins are no longer meant to secure hairstyles; they've become another way to express your bright personality. For example, you can find bobby pins with statement words that will turn your hairstyle into a statement-making hairdo. At the same time, you will love the way large metallic pins beautify your wavy hairstyles, keeping them in place and adding character to your look at the same time.
Tikka Accessories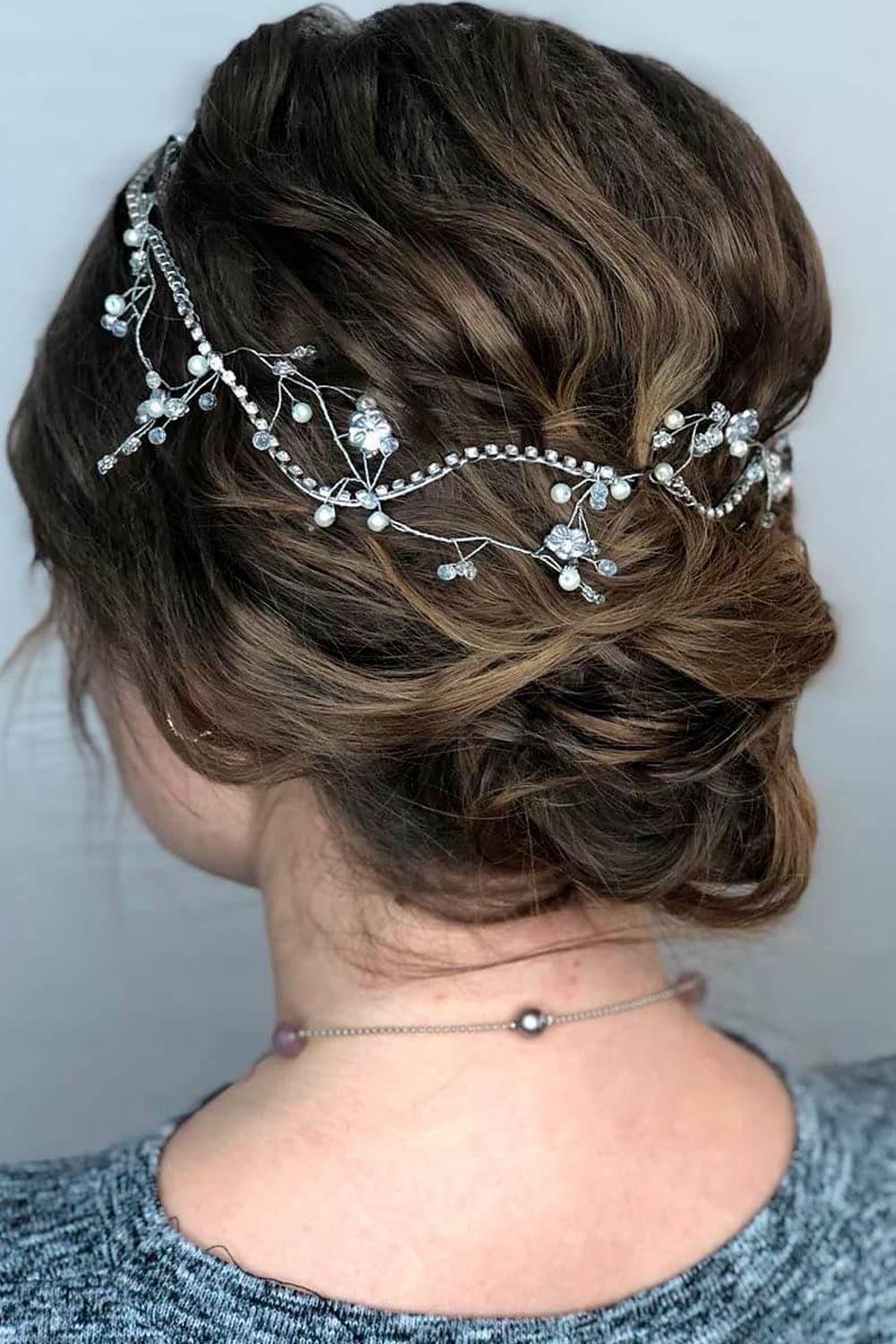 instagram.com/hairstyle_by_tati
Nothing can compare to complex accessories that have a cultural background. Initially, such embellishments would express the majesty of women's beauty, covering her head with shiny rhinestones. So why not show who's queen at the party by adorning your precious hair with a Tikka-inspired headpiece? It will look unforgettable, no matter how wavy or sleek you go.
Hair Bows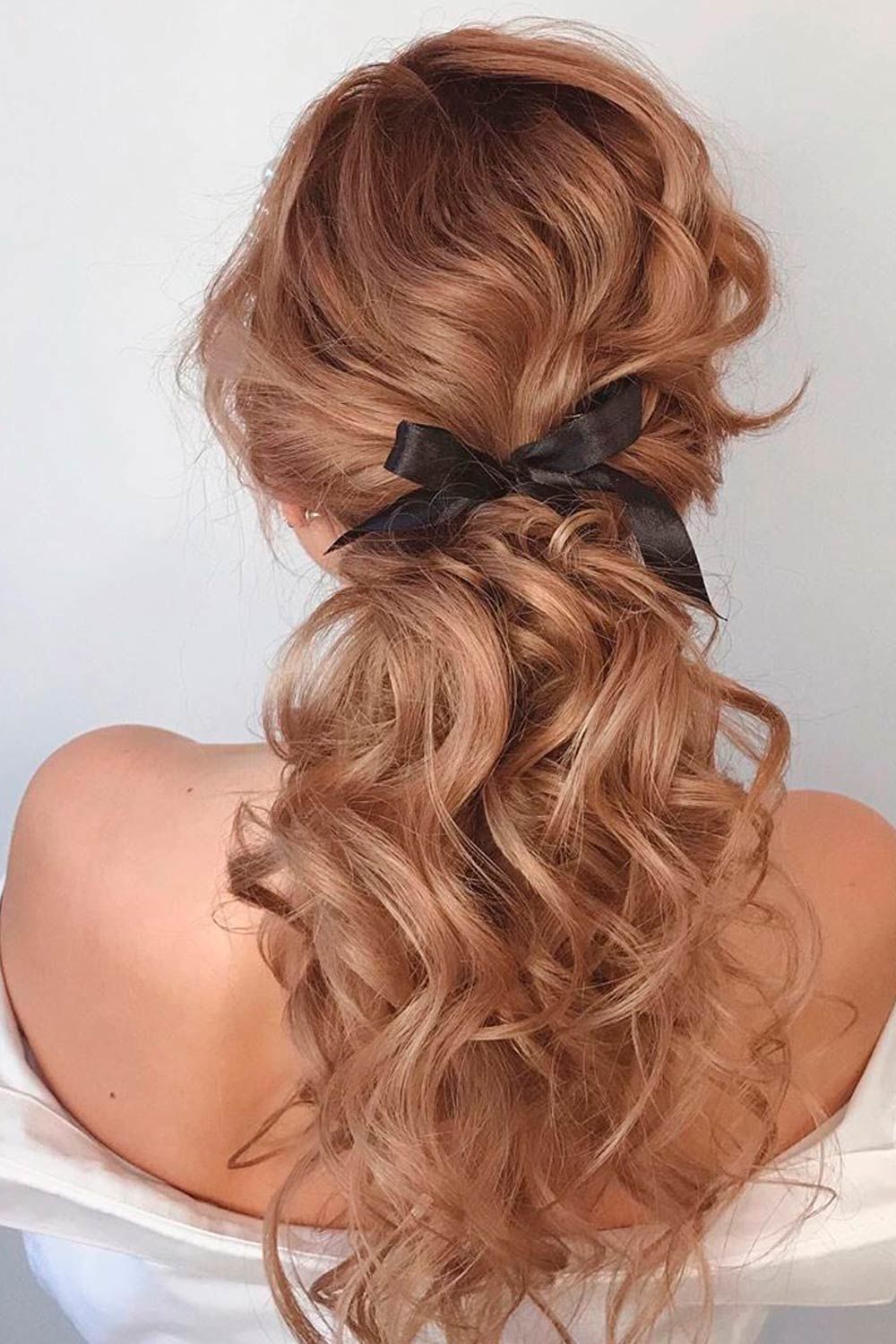 Credit photo: instagram.com/hair_by_anetti_kiev
When it comes to hair bows, there are no rules. Gone are those days when bows were associated with childhood: these ideas are here to show their sophisticated sides. You can go minima yet big by tying your soft ponytail with a beautiful massive bow. Or, it can be a colorful ensemble of several bows embellishing a braid.
Butterflies Accessories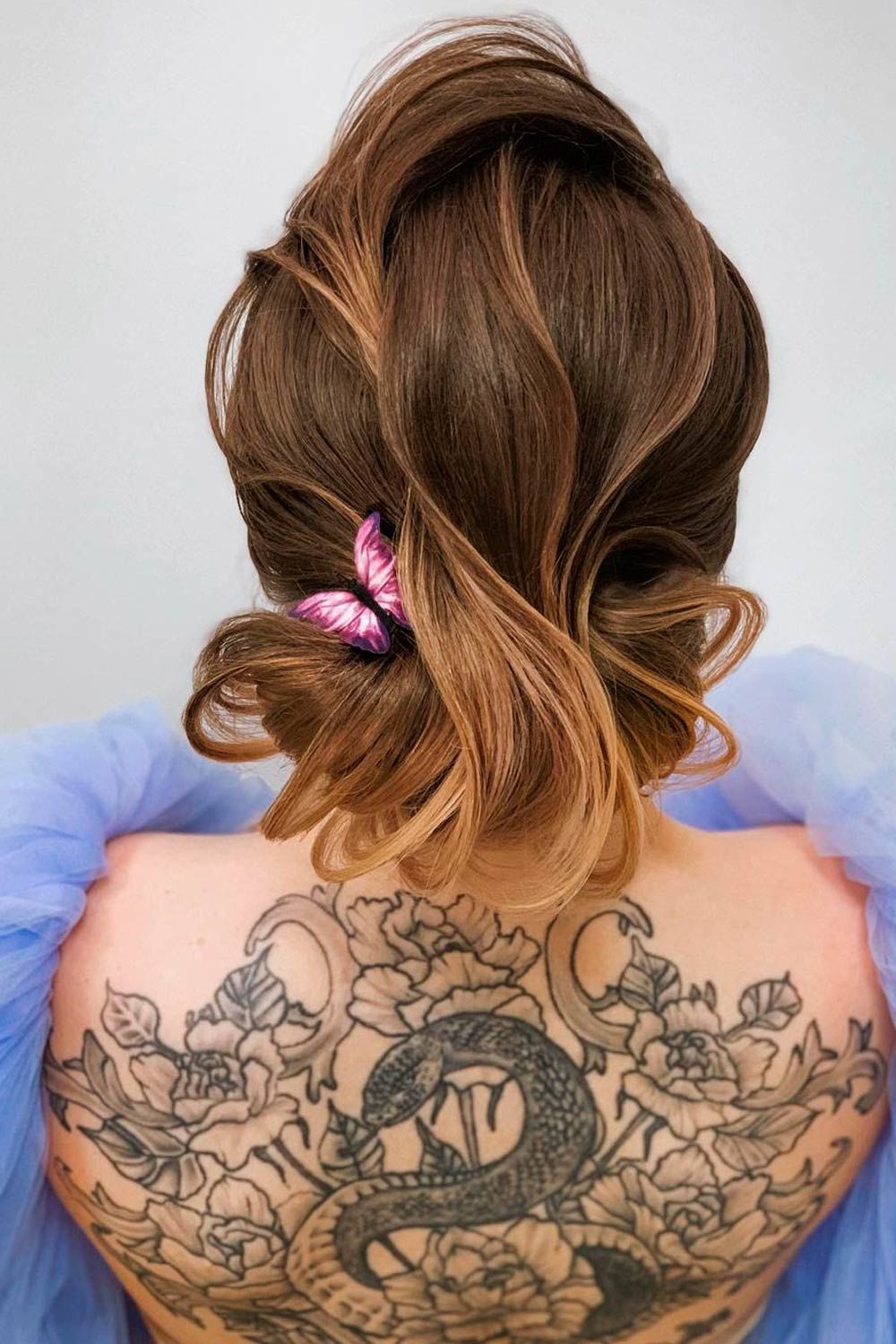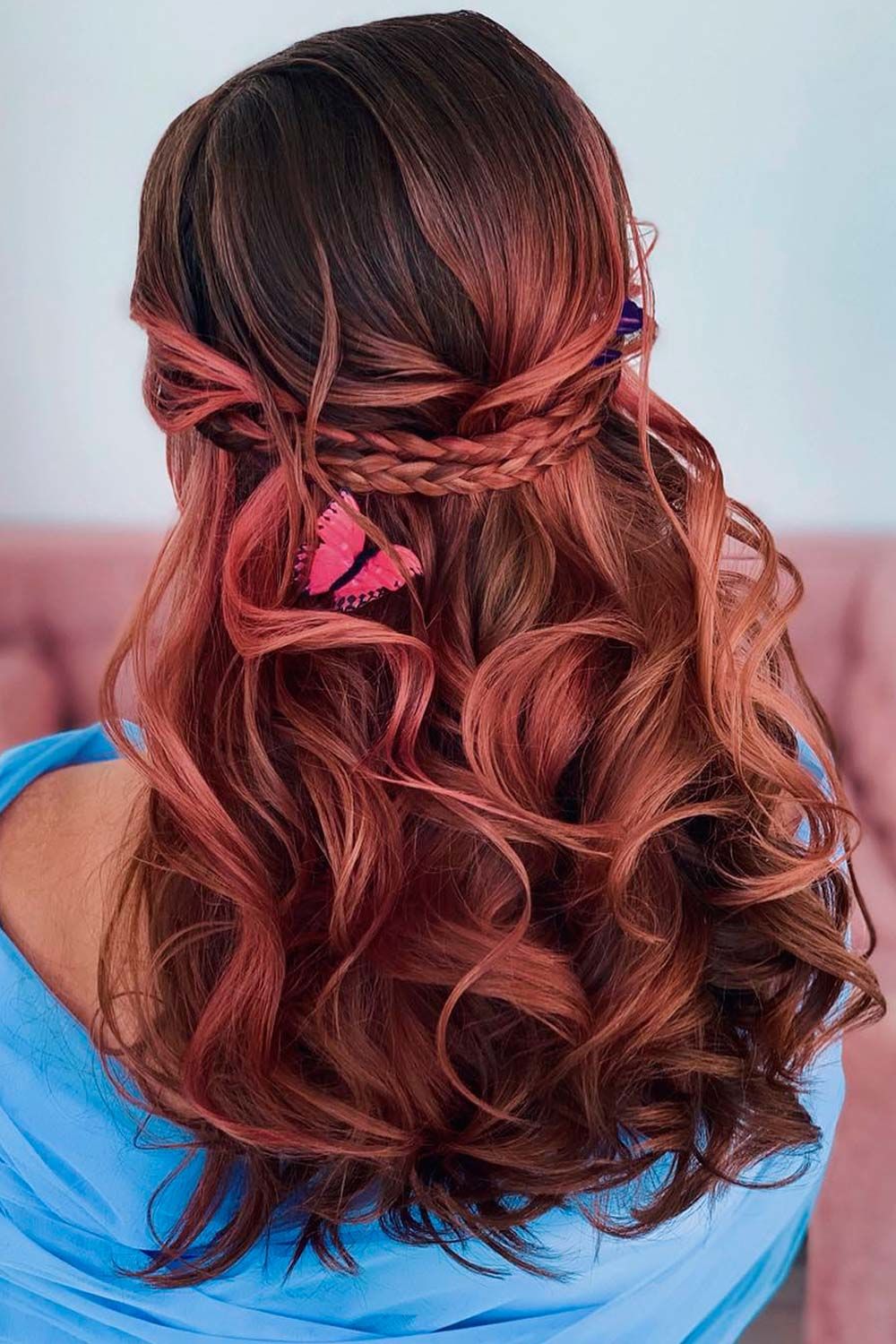 Credit photo: instagram.com/kudri_nashe_vse
Nothing can compare to butterfly accessories when you want to switch to a feminine mood. Who would've thought that a couple of lovely butterflies on a ponytail or braided elements would make these simple hairstyles blossom? Don't forget about waves, as they're the best base for your embellishments to sit.
Chain As Holiday Accessories
Посмотреть эту публикацию в Instagram
Credit photo: instagram.com/jasonhaiir
How many ways to wear a classic chain do you know? Some women love to wrap it around their necks in a couple of layers, while those who follow the latest fashion incorporate this accessory into their hairstyles. As it turns out, there's no better way to add a sense of richness to your style than to make a chain a part of it.
Scattered Head Pieces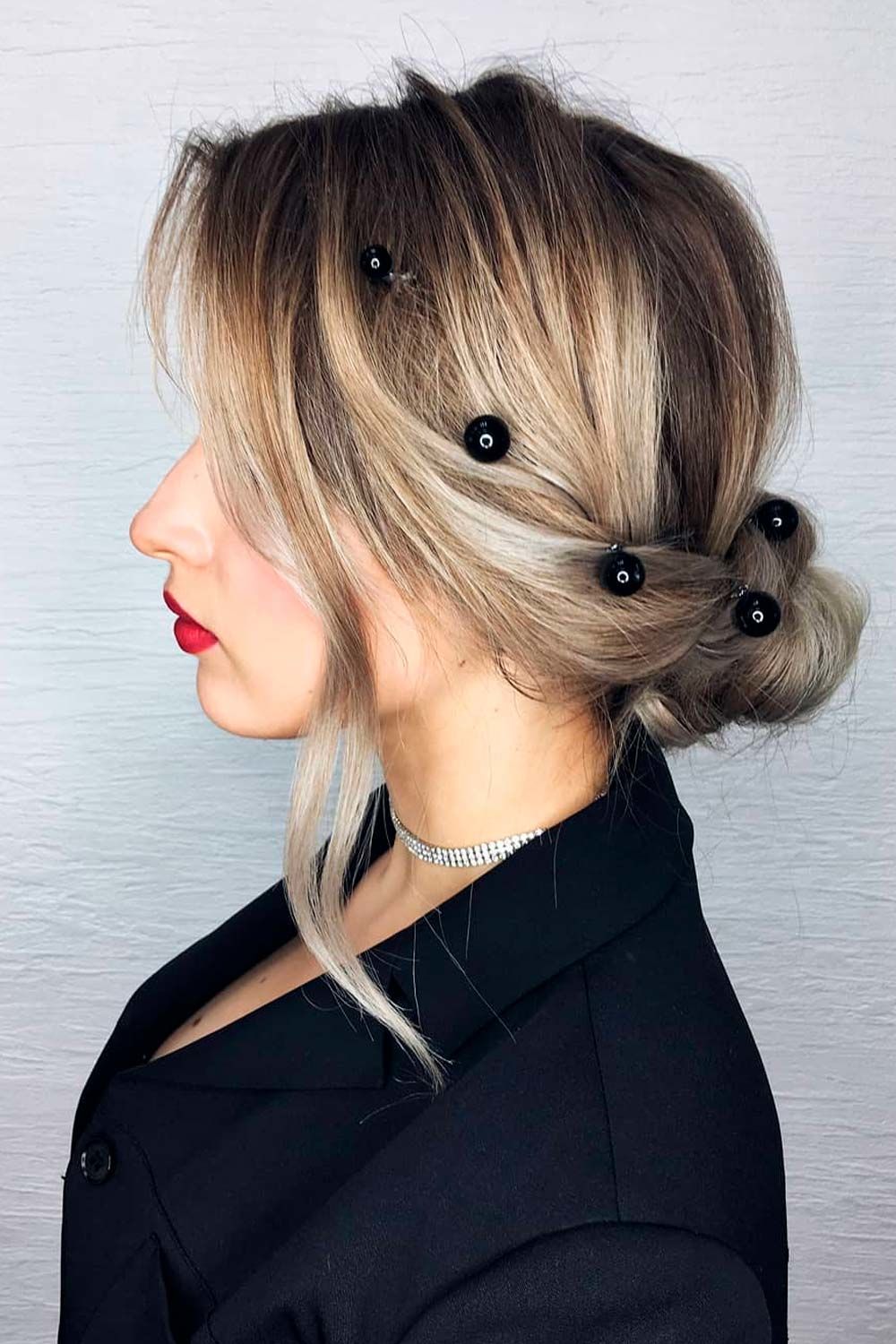 Credit photo: instagram.com/hair_by_mikhnenko
When you feel like something is missing in your sophisticated hairdo, scattered headpieces come in. Basically, such accessories are designed for special occasions, so you won't go wrong choosing them as the highlight of your noble hairdo. By the way, they're fantastic options for brides: wearing them is the best way to show how significant your look is.
Silk Scarves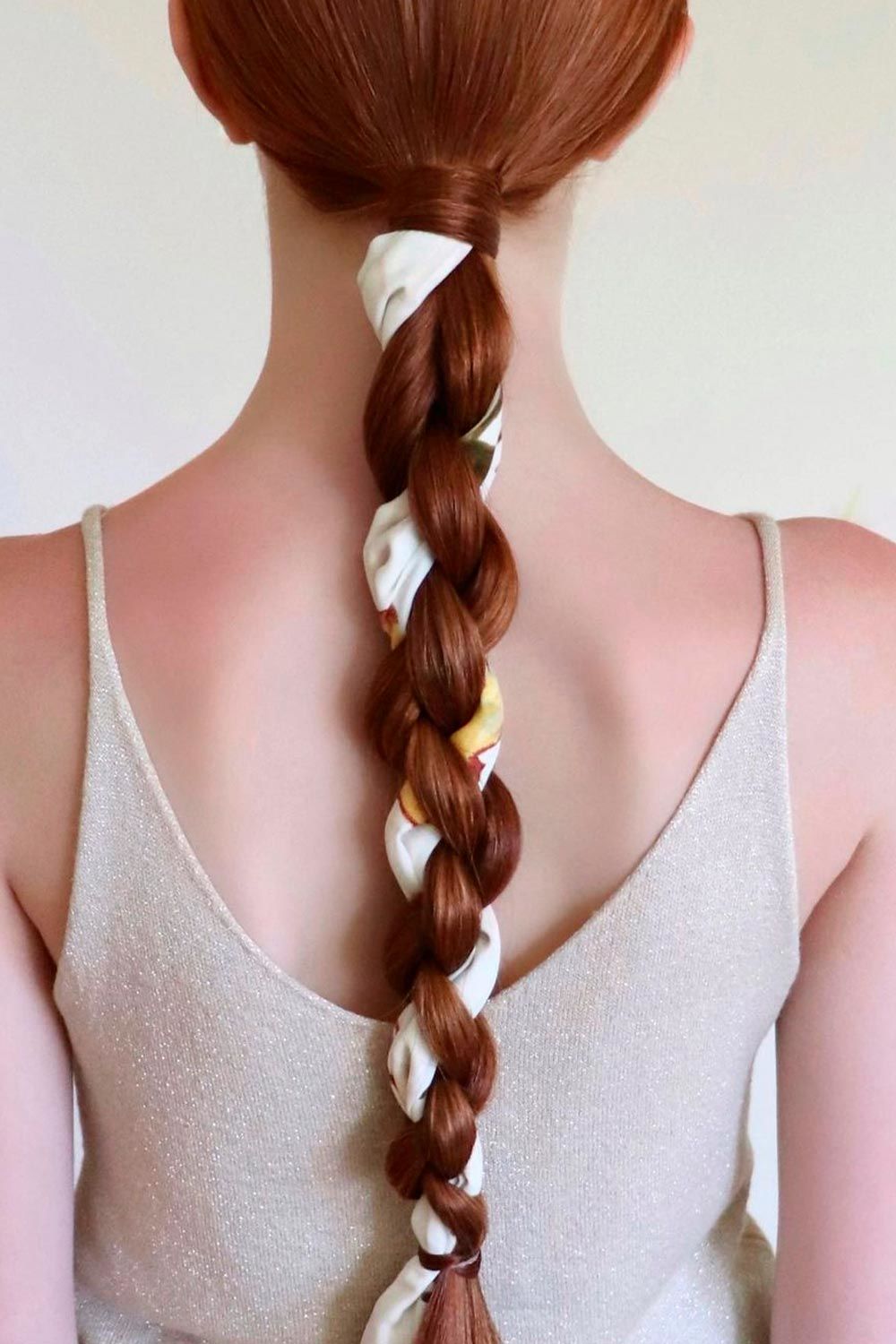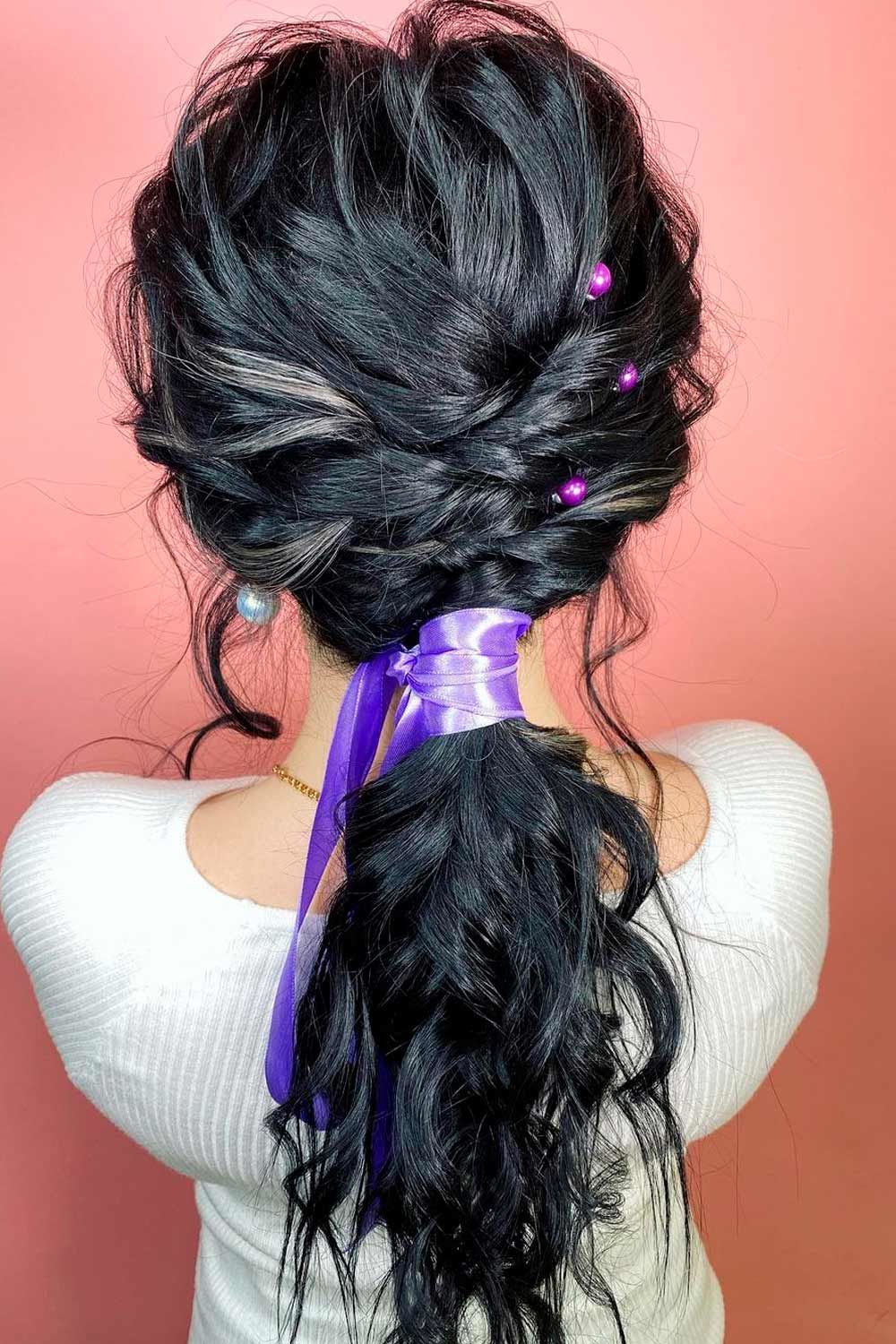 Credit photo: instagram.com/dariamakeuptrend, instagram.com/hair_enot
Thanks to natural-haired goddesses, silk scarves are all the rage today. However, you don't need to have curls and kinks to make those cuties a part of your look. Be it an updo or a ponytail, a scarf is a wonderful idea to diversify your casual hairstyles.
Hair Tinsel
Посмотреть эту публикацию в Instagram
Credit photo: instagram.com/luckylocks.co
Now, it's really all about shining bright like a diamond, ladies! Believe it or not, hair tinsel is a brand new trend that girls are so crazy about for its amazing shine-reflecting finish. Needless to say, it's super cheap and easy to work with, which is a win for those who like to experiment in small ways.
FAQ: Holiday Hair Accessories
What are those clips called that go in your hair?
Hair clips are a useful accessory for everyday use, whether they are used for convenience or as a styling element. Hair clips, also known as clasps, barrettes or hair pins, are used to keep hair in place. They're usually composed of plastic or metal and are used to hold hair in place without breakage.
Can claw clips damage hair?
Unlike other hair accessories and elastics, claw clips will not harm your hair. They are structural and look trendy, even though they are a throwback from the past. Claw clips are a pleasant departure from the prevalent high ponytails and buns.