Whatever Holiday Is Coming, Your Holiday Hair Should Be On Point!
When it comes to a holiday party, every lady knows that her holiday hair is something that will do the talking that evening. Whether the upcoming Christmas is knocking at the door, you've been invited to your friend's house-warming, or the long-awaited vacation has finally come into your workaholic life, your big-day look is the key to making this day unforgettable.
ADVERTISEMENT ‧ CONTINUE READING BELOW
The table is all set, and the decorations are ready. What can ease the tension of such a thorough preparation better than a stunning, on-point look? Since your hairstyle is the finishing detail of every look, we've prepared lots of festive styles that will make you look special.
Restrained updos, feminine half-ups, voluminous and posh loose hairstyles: let our spectacular ideas be your holiday inspiration.
Low Sleek Bun With Headband
Source: natalieannehair via Instagram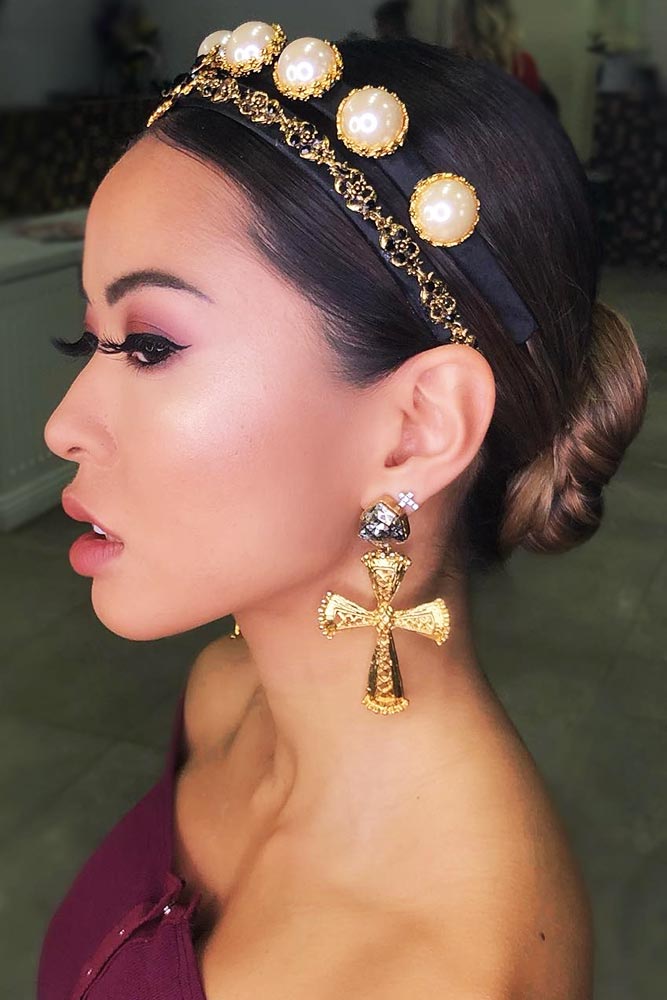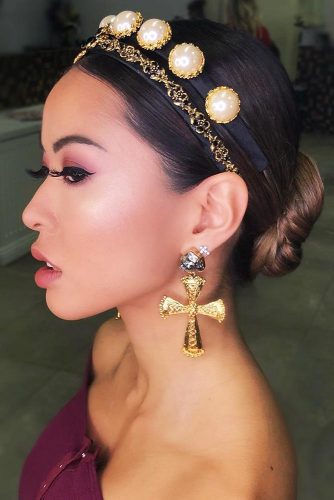 Even though you want every single detail of your festive look to be as perfect as never before, don't underestimate the power of easy holiday hair ideas. If you have a closer look at this amazingly elegant, luxurious updo, you will notice that this style is nothing but a happy blend of a simple, sleek bun and posh accessories. Simplicity never fails!
ADVERTISEMENT ‧ CONTINUE READING BELOW
Messy Braided Updo
Source: riawna via Instagram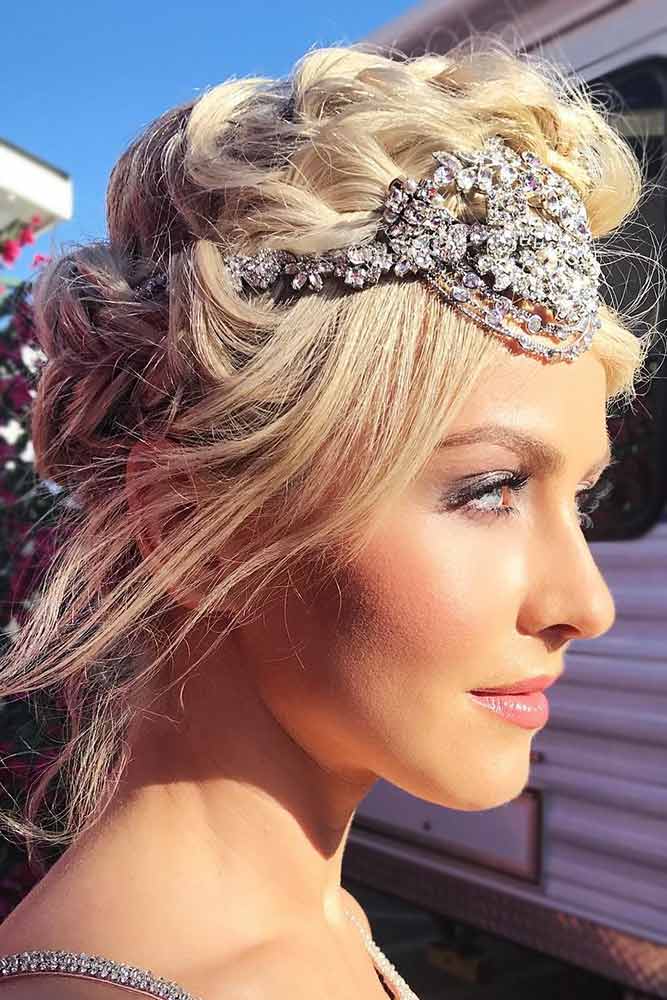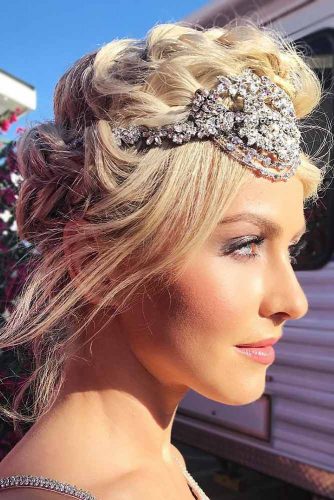 Sometimes reaching the needed balance of your look requires adding a bit of messiness. The truth is, nothing is perfect, especially when everything in your style is super accurate and neat. To make your look more alive, contemporary, and organic, don't forget about the popular messy braided updos.
ADVERTISEMENT ‧ CONTINUE READING BELOW
Twisted Updo In Japanese Style
Source: hairbyadir via Instagram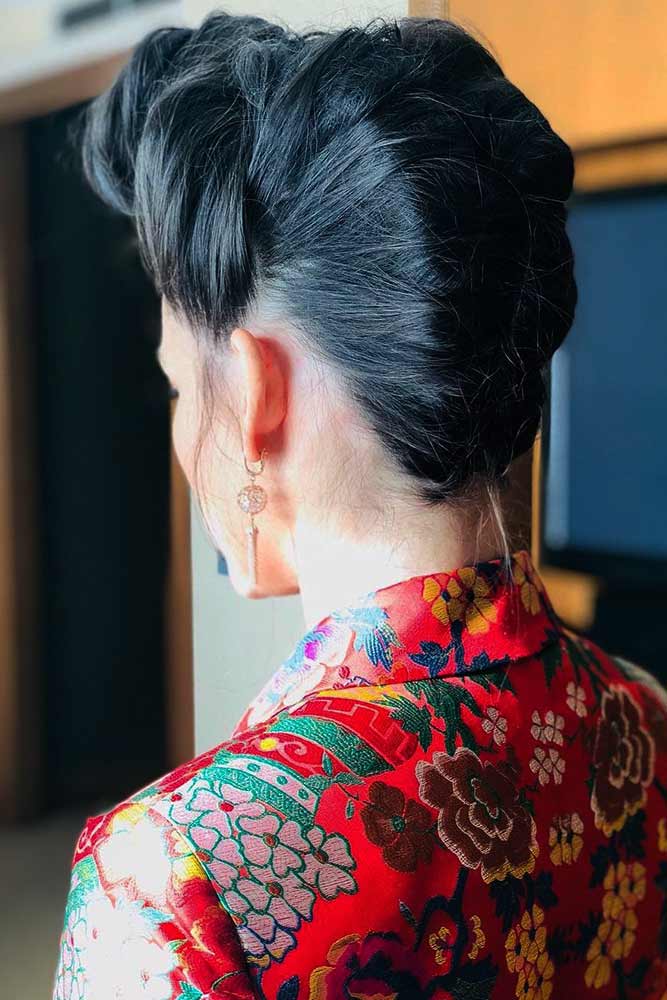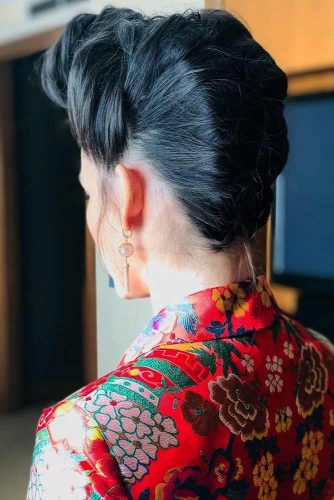 Japanese ladies know how to keep the ideal harmony between their sleek silhouettes and dramatic, yet refined outfits. If you're into restrained and classic holiday hair ideas, you can copy one of the Japanese-inspired updos. Neatness, volume, and a presentable look: isn't that wonderful?
ADVERTISEMENT ‧ CONTINUE READING BELOW
Dutch Braid Into Low Bun
Source: riawna via Instagram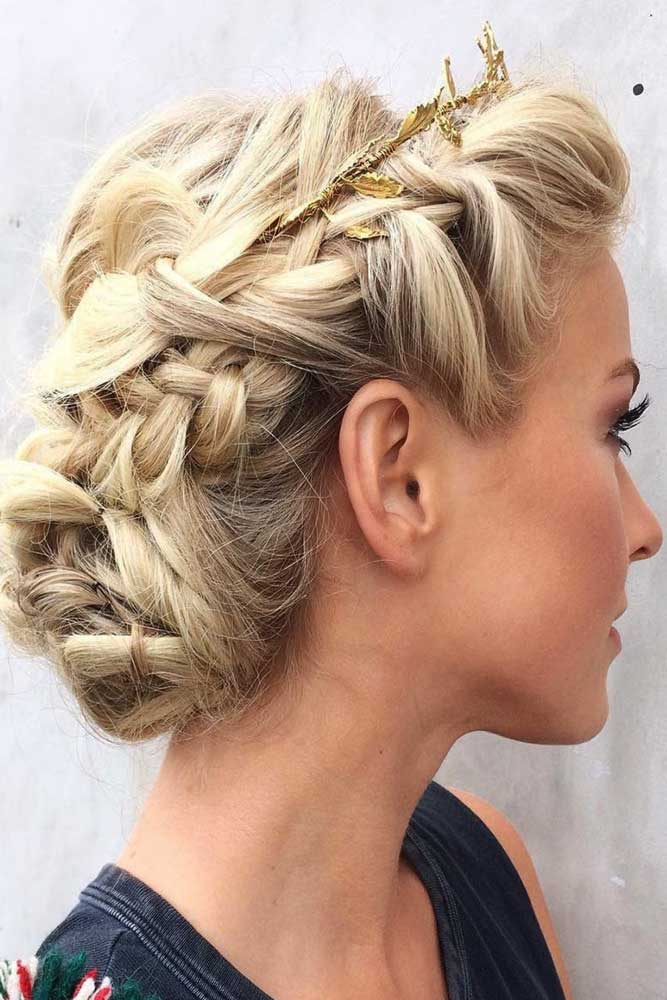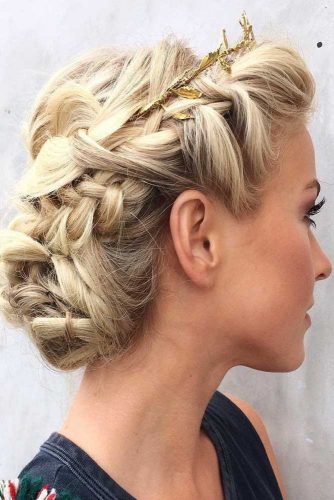 Braids have always been and will always be an essential part of most holiday hair up ideas. First of all, they offer ladies great styling flexibility and give a lot of natural movement to their texture as well. Secondly, they look totally feminine, which is a win-win for a holiday updo. You can create a Dutch braid headband that stretches along the sides and twists into a simple low but, thus getting a simple, yet awesome style.
ADVERTISEMENT ‧ CONTINUE READING BELOW
Dramatic Wavy Ponytail
Source: natalieannehair via Instagram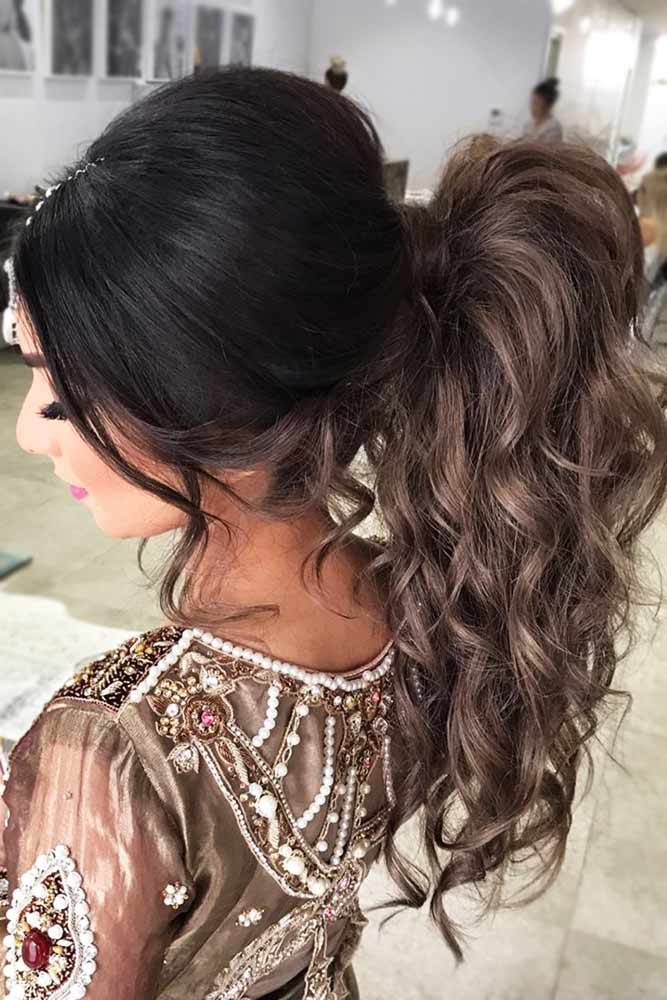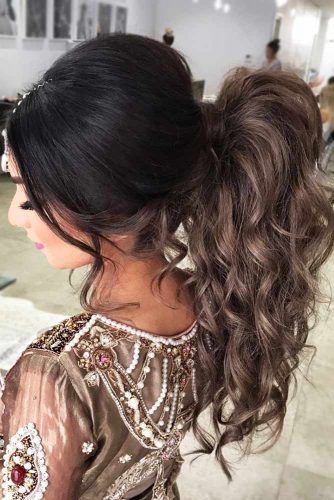 Remember what we told you about the power of simplicity? Well, this unbearably voluminous ponytail that falls on her shoulders with its cute waves shows you how impressive and different the familiar styles can be. Tousle the crown so that it stands out, tie your ponytail a couple of times to volume it up, and finish the look with a couple of framing locks.
Simple Wavy Hair Half-Up
Source: natalieannehair via Instagram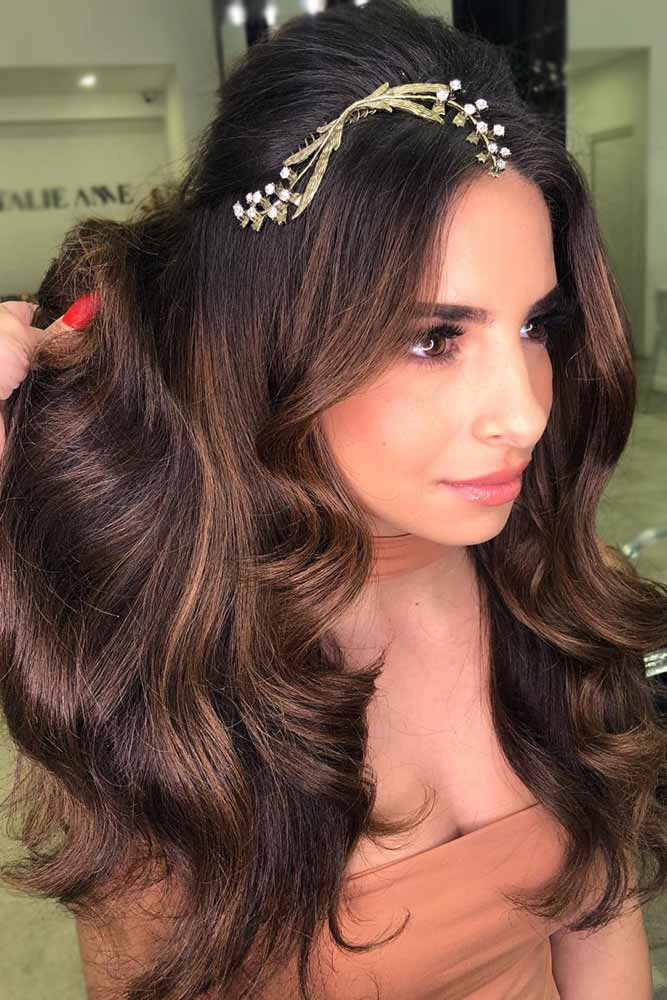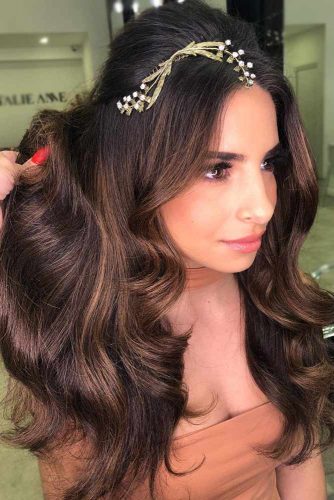 Who would've thought that a simple updo where the top layer of hair is swept to the back can look that rich and deluxe? Yes, technically, the only things you need to get this style are to wave your hair and brush the top section to the back. But the result is ravishing: the beauty of your hair is emphasized with the play of waves, the half-up portion builds the volume, and a chic accessory nicely accentuates everything.
Half-Up With Fishtail Braid
Source: lenabogucharskaya via Instagram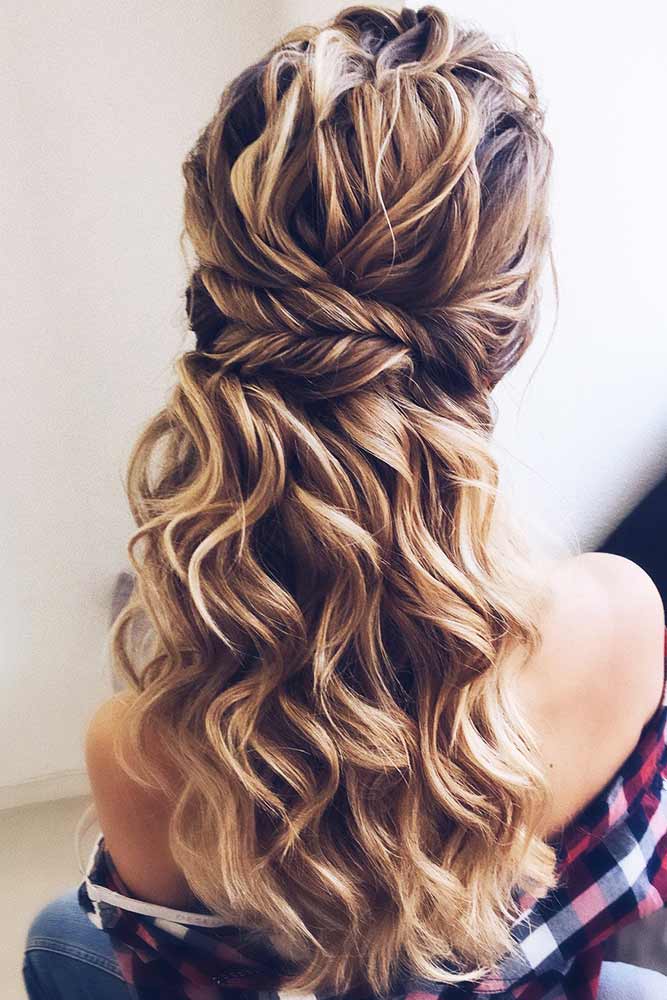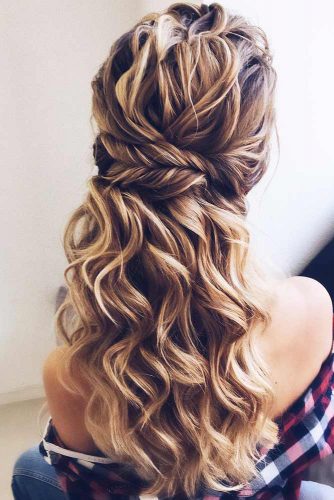 When you're all about creating a one-of-a-kind style, don't forget to let your creativity fill the space around and reveal your inner aesthete. Just look what a glorious masterpiece you can flaunt with once you let braids spice up your style. All the locks have turned into distinctive waves that are secured with a full fishtail braid. Isn't that a perfect, textured holiday hair look?
ADVERTISEMENT ‧ CONTINUE READING BELOW
Double Half-Up Ponytails With Bright Ties
Source: hairbyadir via Instagram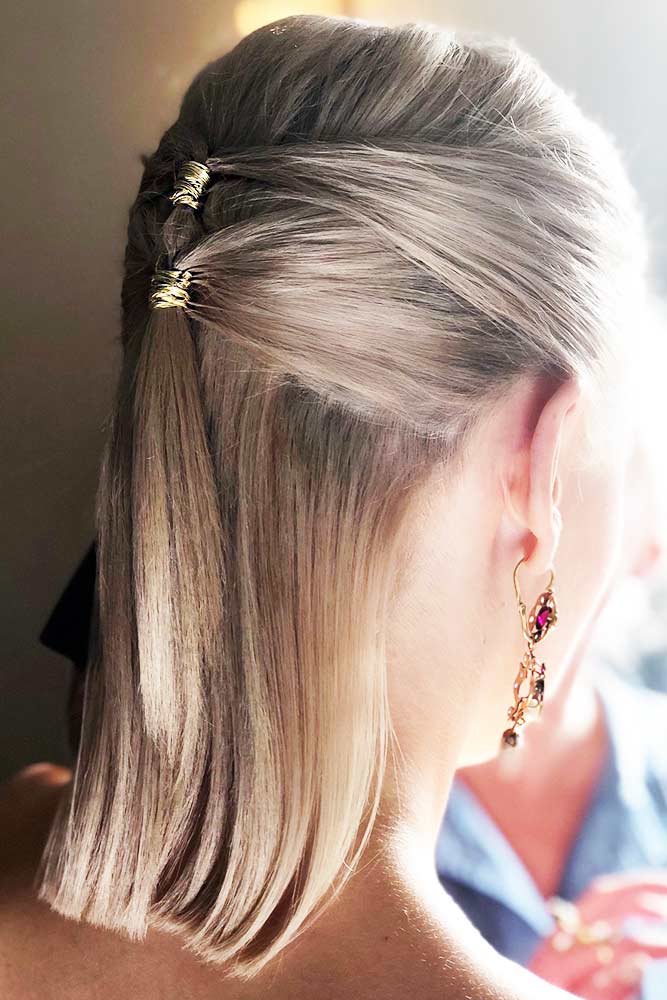 Wondering if there are cool short holiday hair ideas? Actually, you don't need to have a very long chevelure to show up with a breathtaking updo at the holiday party. For example, if you decide to wear a truly eye-catching outfit, a minimalistic 'do like this will be the right finish. So as not to outweigh the look, combine simple and posh elements: this ponytail half-up with shiny ties is the needed touch.
Double Dutch Braids With Knots Half-Up
Source: _hairbygabrielle via Instagram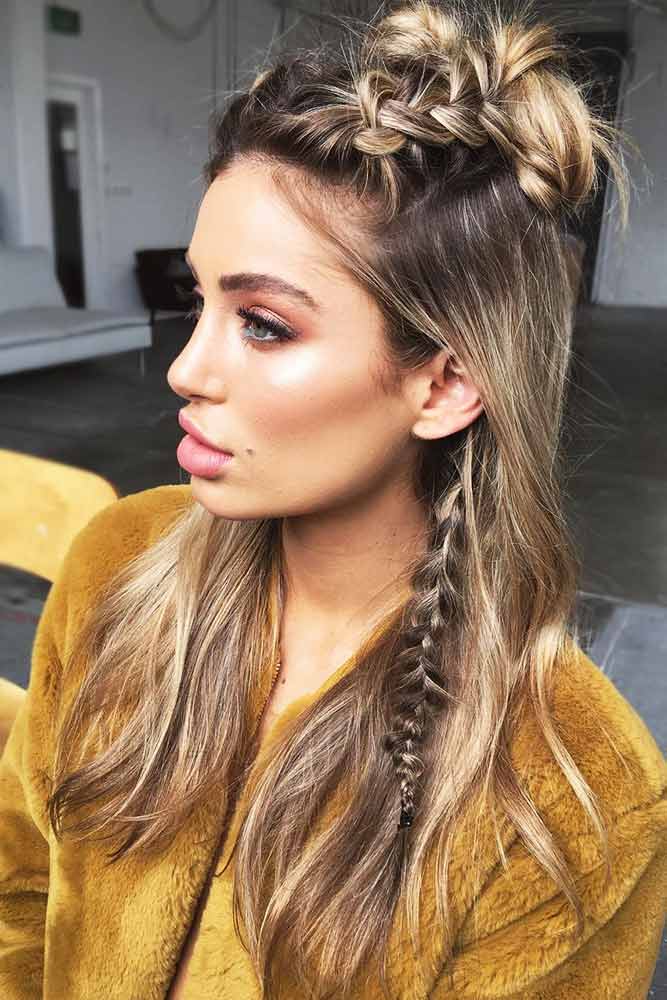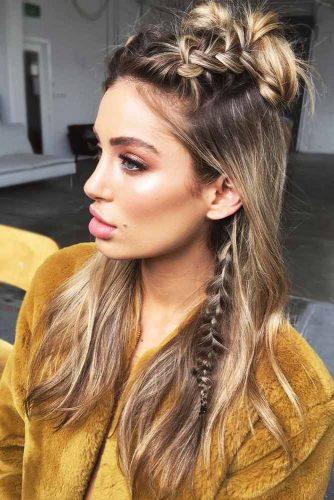 For a casual party or a day-out that you and your friends want to spend in a club, dancing at your best and singing out loud, nothing will work better than this holiday hair idea. Not only the double braided 'do with knots will keep you comfy while having fun but also will give you a super modern and hot look.
Double Three Strands Braids Half-Up
Source: hair_by_zolotaya via Instagram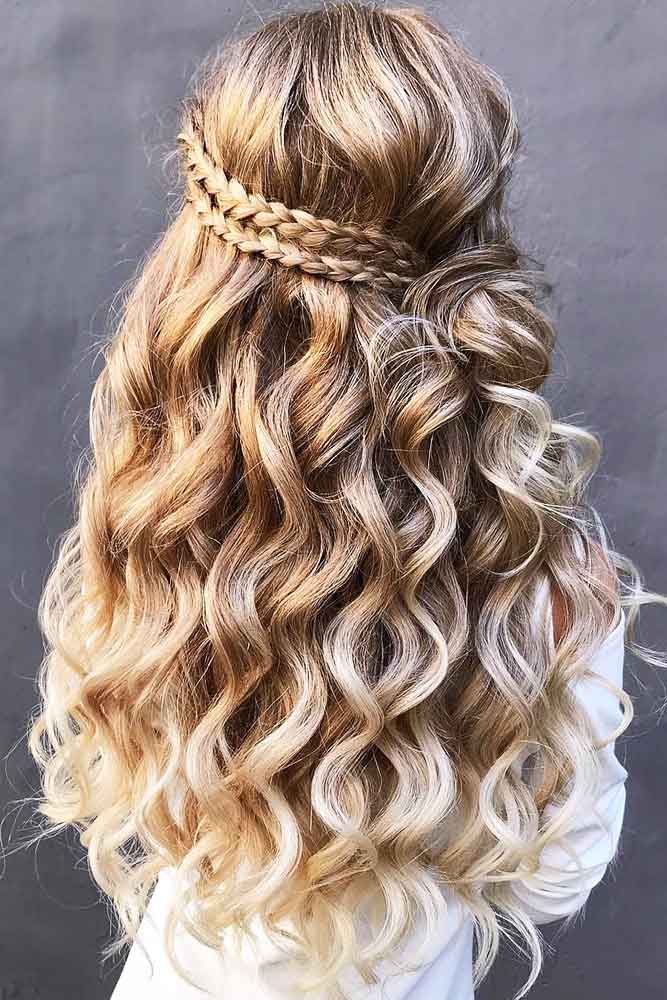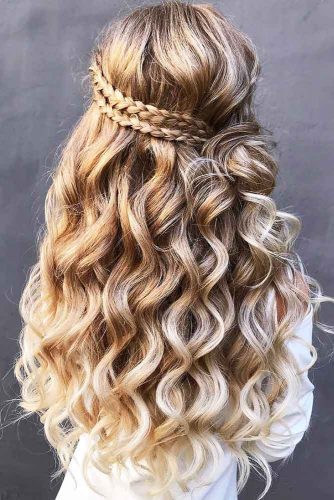 If you want your look to show everyone how delicate and feminine you are, waves and braids are the duo that will make it complete. Believe it or not, a couple of thin regular braids can turn your amazing wavy chevelure into a graceful, girly hairstyle. Waves will add dimension, while the crown, secured with braids, will add more volume to the crown.
ADVERTISEMENT ‧ CONTINUE READING BELOW
Double Side Dutch Braids
Source: riawna via Instagram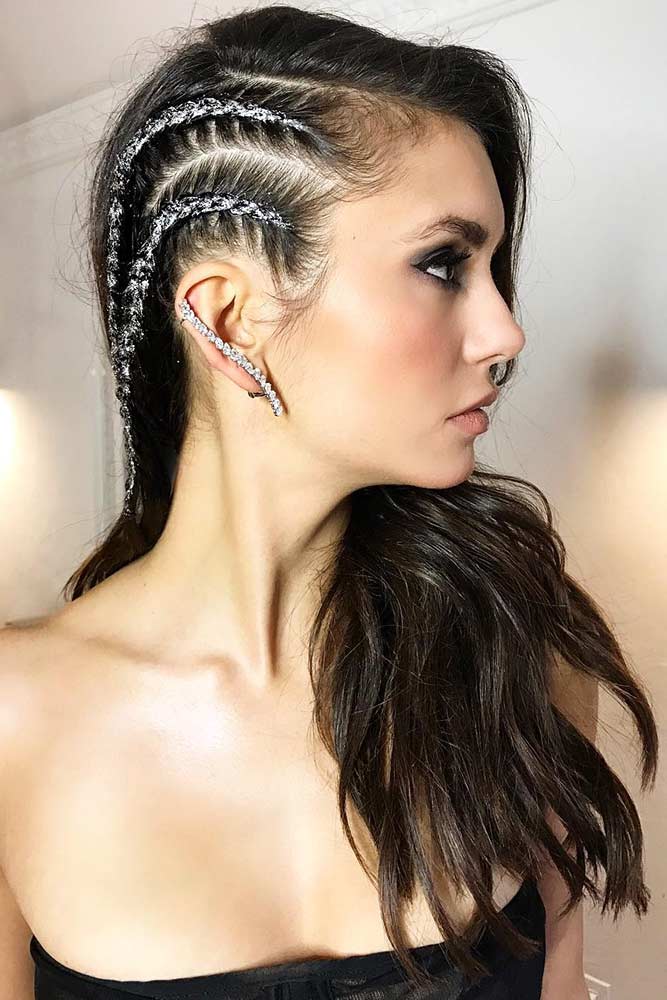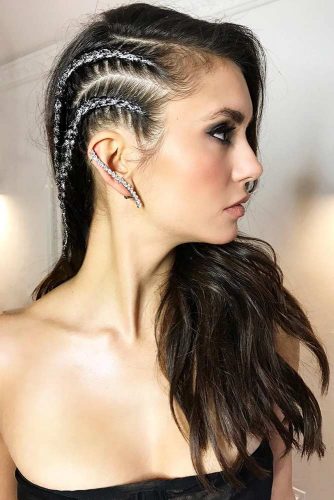 Want something sassy and dainty at once? Braids have many faces, and not all of them are meant to emphasize your femininity. You can go for two tight Dutch braids on one side of your hair, sweeping the top portion of hair to the side and thus lifting it up. To make your bold holiday hair even more outstanding, consider waving the rest of your locks.
Topsy Tail Braid Hairstyle
Source: tonyastylist via Instagram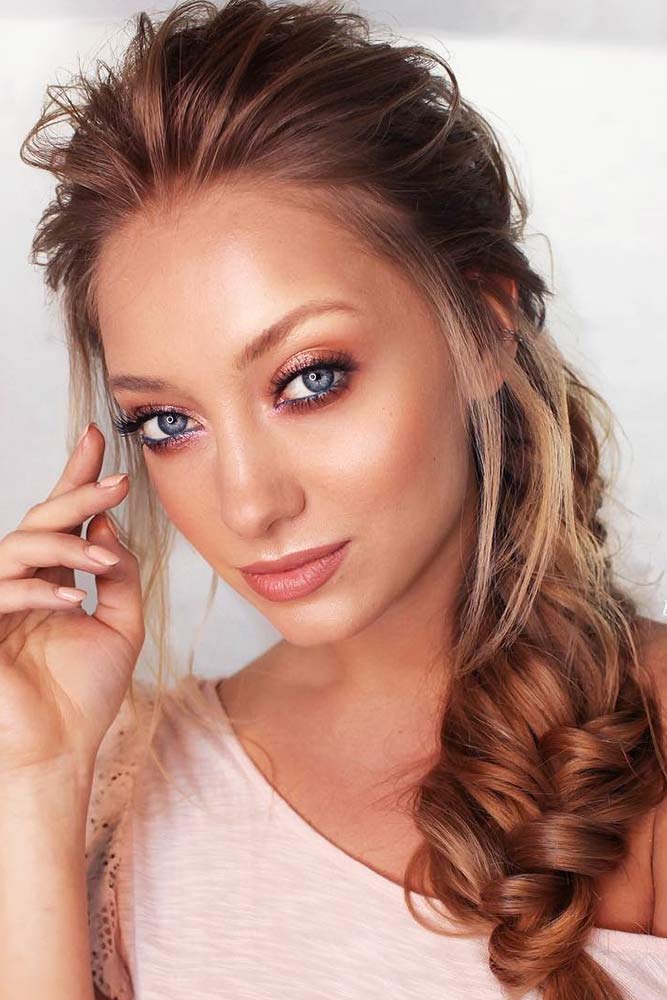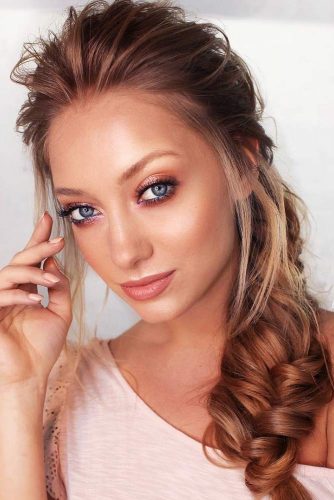 Who doesn't know how to get a topsy tail? First, you tie it, then you create a loop, and flip your hair through it. But do you know that this common style that your mom used to do for your school days can look like a red-carpet style? Tousle up the crown, curl the ends, and the popular topsy tail will work for your special day.
Dutch Braid Pony
Source: justinemarjan via Instagram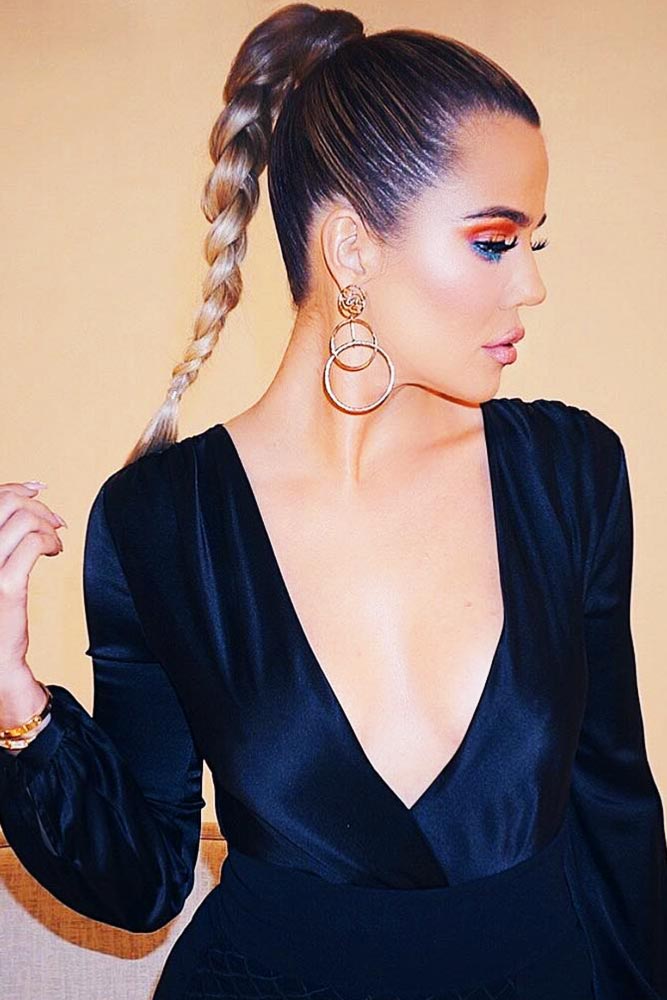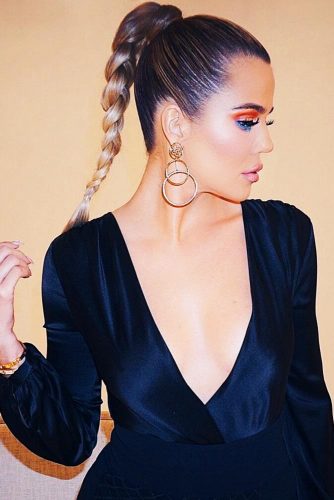 Ladies who've received an invitation to a cocktail party in honor of everyone's favorite Friday should keep their look simple and sexy at the same time. A deep V, round earrings, and a tight braid or pony are the best ingredients for your cocktail style. Such a sleek and exposed silhouette will make people drunk before they get to the bar, that's for sure.
ADVERTISEMENT ‧ CONTINUE READING BELOW
Rope Braid Hairstyle
Source: justinemarjan via Instagram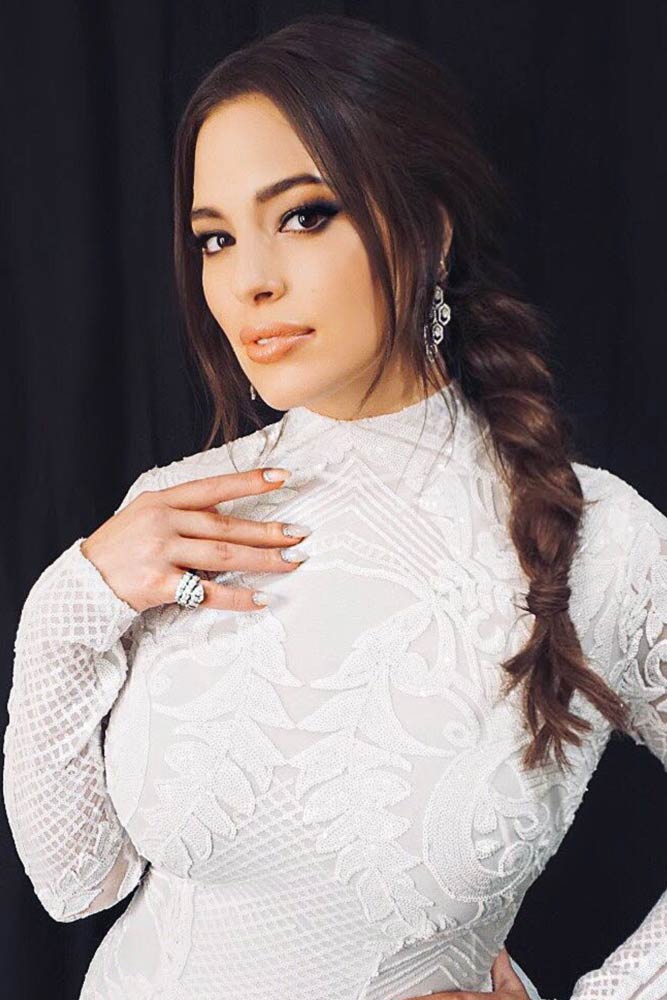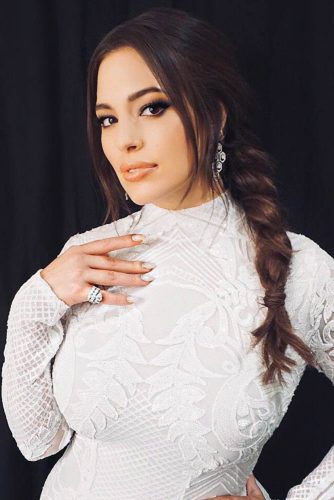 Have no idea what holiday hair ideas medium length can bring to life? Girl, if you flaunt with anything from medium to long length, there are plenty of hairdos that you can copy. And this rope braid is one of them. Women who appreciate minimalist looks and braids will love the charm of these two twists with softly framing front hairs.
Textured Three Strand Braid
Source: justinemarjan via Instagram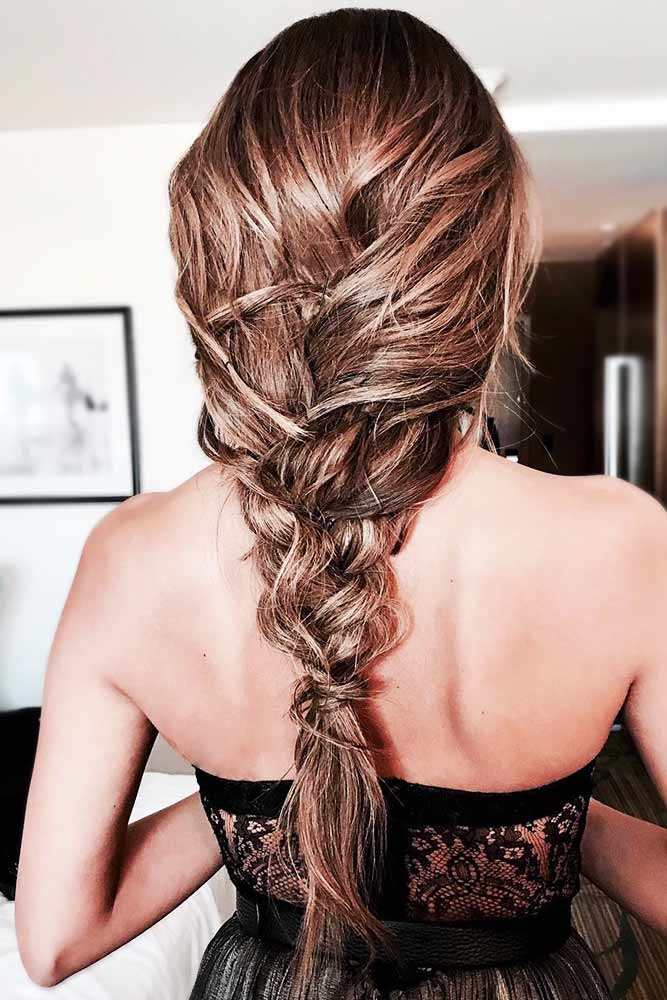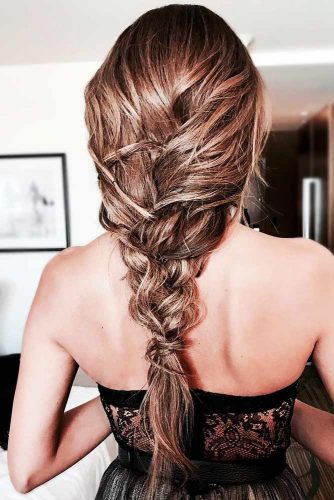 Who says that the good-old three-strand braid can't come as an evening hairstyle? Remember that braids are the most versatile hairstyles ever, so they can be anything you want! Create a loose regular braid, add some volume and a hint of messiness to the top, pull its edges, and be ready to see this cutie in a new, holiday light.
Side Wavy Styling
Source: riawna via Instagram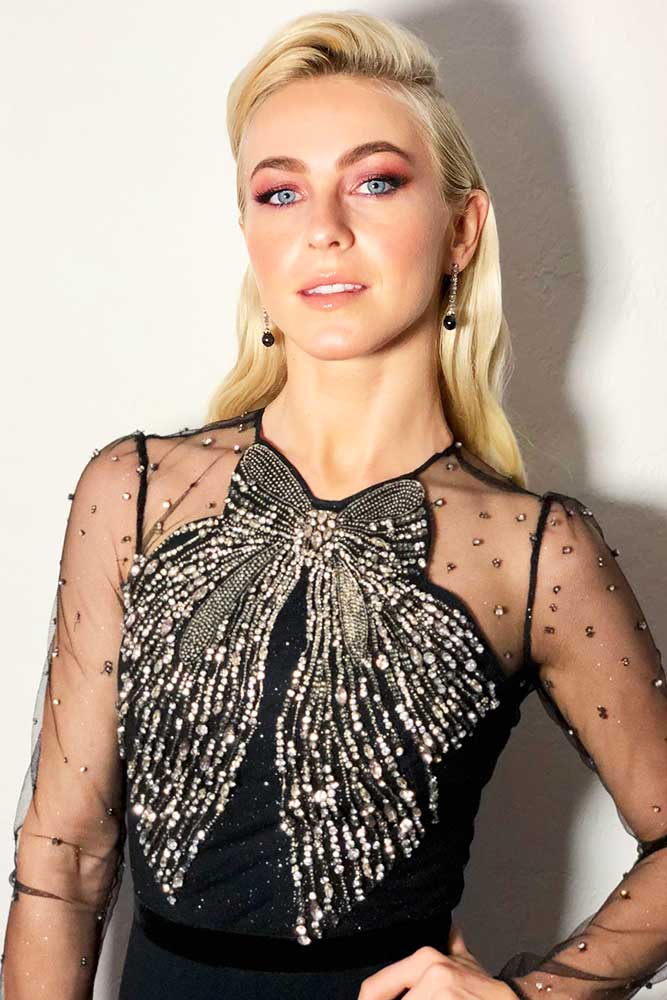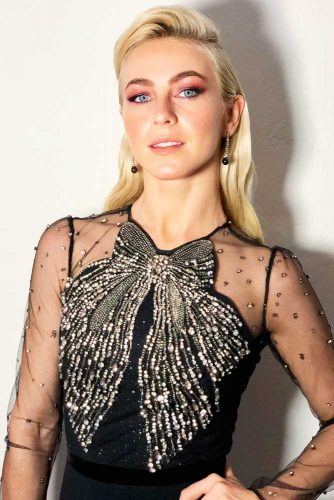 How about some retro-inspired holiday hair decisions? The top portion of your hair gently curves on the back of your head, leaving a dramatic, volumetric twist on the crown. Do some big waves with the rest of your locks and secure the curve with some slides to look like a magazine cover from the stylish 70's.
ADVERTISEMENT ‧ CONTINUE READING BELOW
Hollywood Waves With Accessories
Source: natalieannehair via Instagram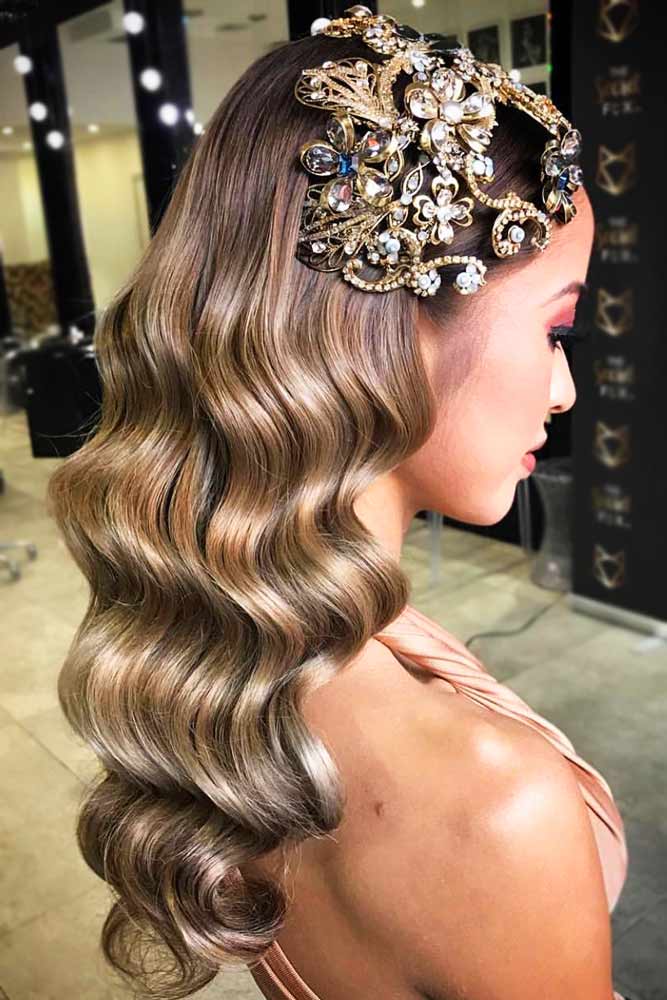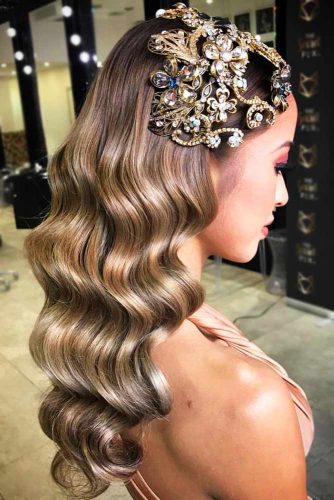 Along with vintage Great Gatsby hairstyles, Hollywood waves have made a huge visual impact in women's hairstyle history and are still considered as the embodiment of pure elegance. Although the crown is left flat, the unbelievable shine of waves is enough to make you the girl to remember.
Glam Waves With Crown Accessories
Source: _hairbygabrielle via Instagram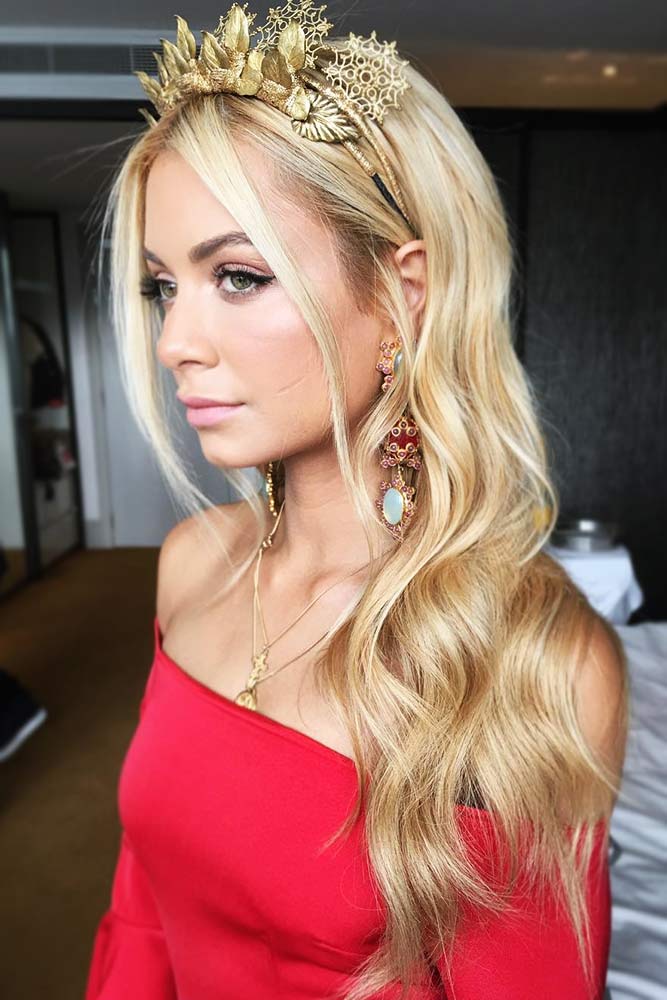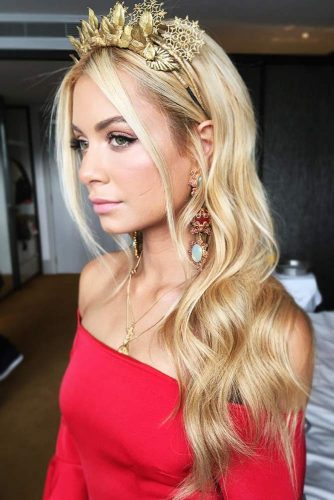 Don't want to spend a lot of time doing magic with your hair? There are lots of holiday party hair ideas that can give you a decent look without stealing your time. To add individuality to your style choose a unique and glaring accessory that will finish your soft waves.
Now you know how many different and chic holiday hair styles you can try out to stand out in the crowd! It doesn't matter what holiday is just around the corner; the point is to be rough and ready to look special. How about you to copy one of our ideas and create a test holiday do'?
ADVERTISEMENT ‧ CONTINUE READING BELOW