By:

Glaminati Media

| Updated:

08/02/2018
1. Choose Shampoo And Conditioner For Straight Hair
This seems obvious, but it's actually quite easy to overlook. We tend to stick to our favorite shampoo and conditioner because we like the way it smells or how it makes our hair feel soft and shiny. However, if your shampoo is meant for curly hair, it is going to make it that much harder to achieve that sleek straight look.
The right straightening conditioner and shampoo can help straighten waves or curls without heat. They will also help control frizz and flyaways. Shampoos and conditioners that are meant to straighten rather than enhance curls will contain higher levels of polymers and silicones to help fight against frizz. There are plenty of decent straightening shampoos and conditioners available. It might take some trial and error to find the one that best works for your hair type but don't let this discourage you. For the maximum benefit, only wash and condition your hair once or twice a week.
2. Use Only Super Absorbent Towels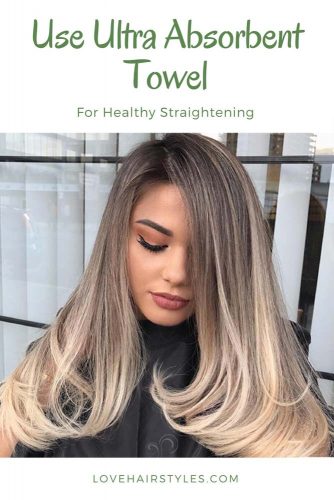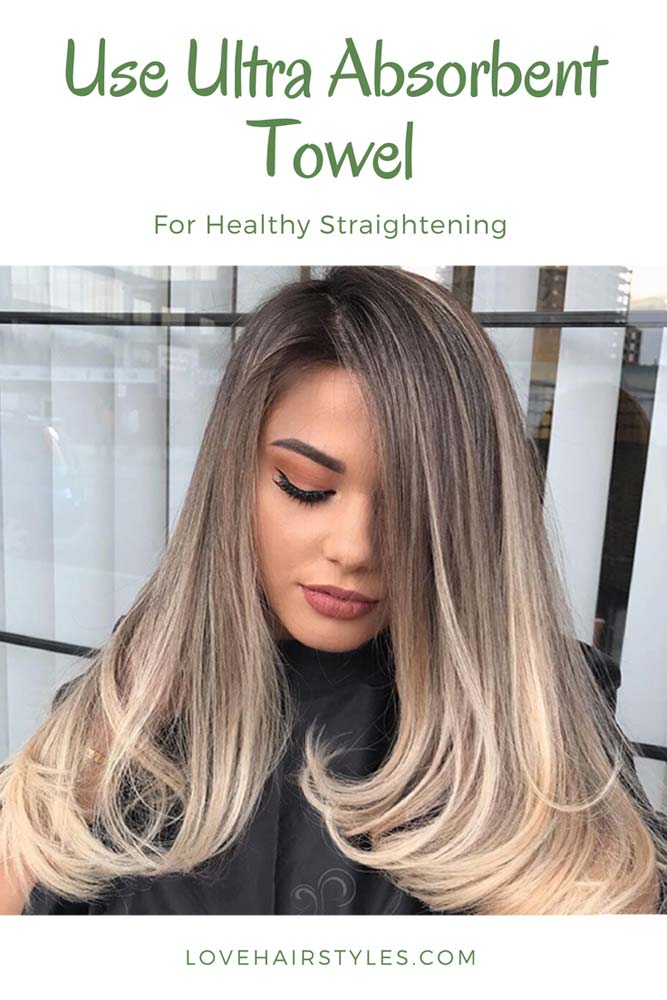 Do you wonder how to get straight hair? Heat-free straightening is much healthier for your hair, by all means, but it means a little sacrificing and it often takes more time for your hair to dry. You can help speed up this process by using an ultra-absorbent towel such as a microfiber towel or salon-style towel. These will help keep your hair from breaking and will eliminate frizz and flyaways.