The ways to style this braid, as well as the ways to experiment with it, know no limits. Once you try it, you will fall back in love with your long mane. But where to start to create such a detailed hairdo? Here, apart from inspiring you with the latest long braided hairstyles, we're also sharing some handy tutorials on how to do a ladder braid for your epic DIY games.
Ladder Braid Tutorial For Long Hair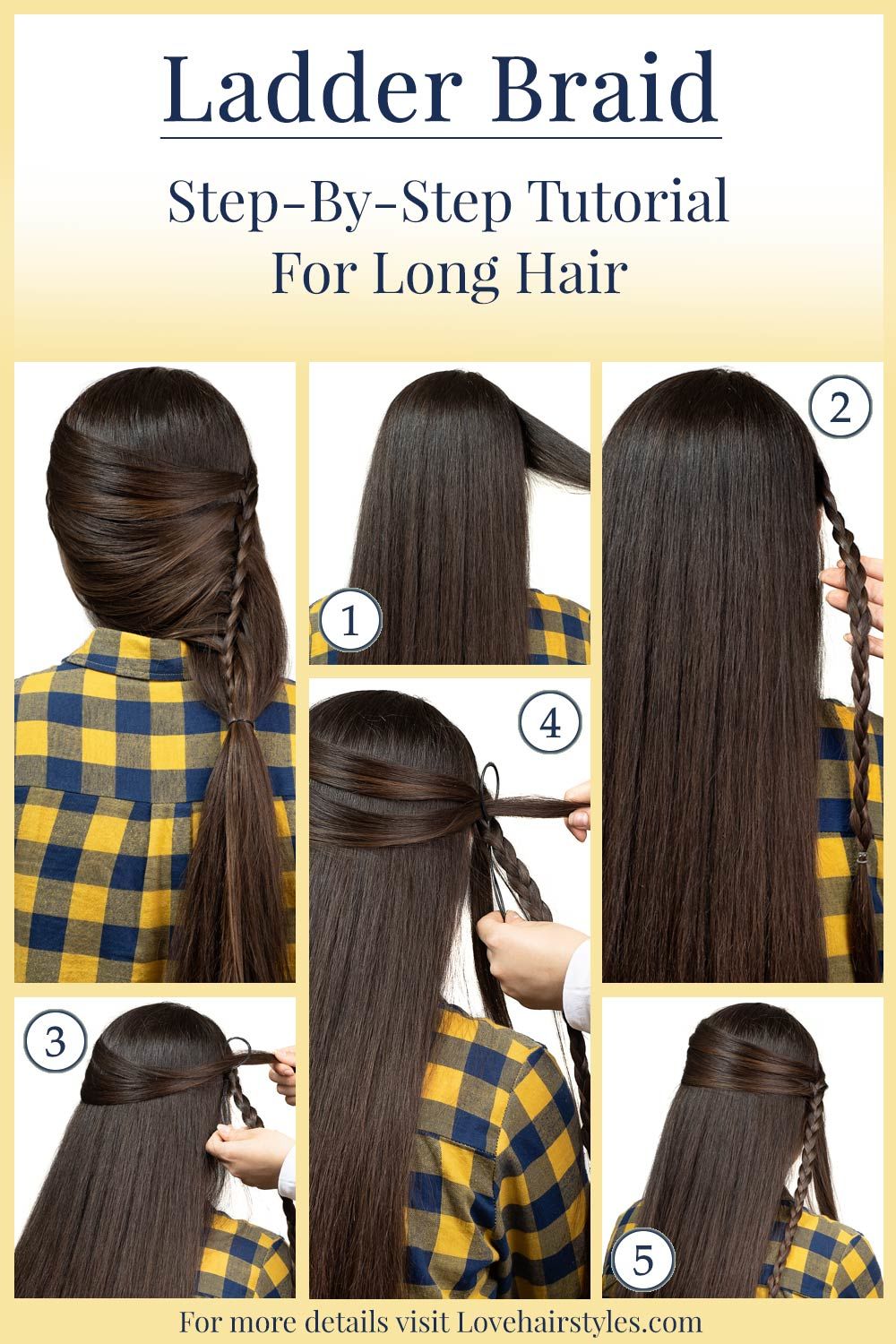 Long hair is a great canvas for hair experiments, so there are whole lotta ways how to ladder braid it. You can create a continuous braid that covers all your length, combine this technique with something classic like fishtail braid or simply give your long mane a cute accentuating touch by braiding only a few sections. The good news is, it's not always complicated.
Here, for example, you can see a tiny little braid connected with a low pony. The only thing you need is to section off a small piece of hair on one side and create a regular braid. Then, start taking off small sections from the opposite side, incorporating it into the braid by looping the strands through it. Pull the looped strands to the front to keep them out of the way, and repeat the same step with the rest of the hair. Lastly, bring the hair back and tie a pony to secure all the strands.
Vertical Ladder Braid With Ponytail

While you can try adding to your ladder braid some other braided element, let's say, French braid, why not combine it with another hairstyle? A ponytail has always been a fabulous match for braids, and this look is no exception.
For this hairstyle, you need to start with a well-brushed high ponytail. Next, wrap a piece of hair around the elastic so that it's completely hidden. Now, starting slightly off the center, begin braiding your hair by picking up the sections of your pony and moving all around it. In this way, you will incorporate the pony into the braid. Go on braiding your hair in this technique until you reach the end of the pony, and then secure it with a hairband.
Ladder Braided Hairstyle With Tiny Braids For A True Pro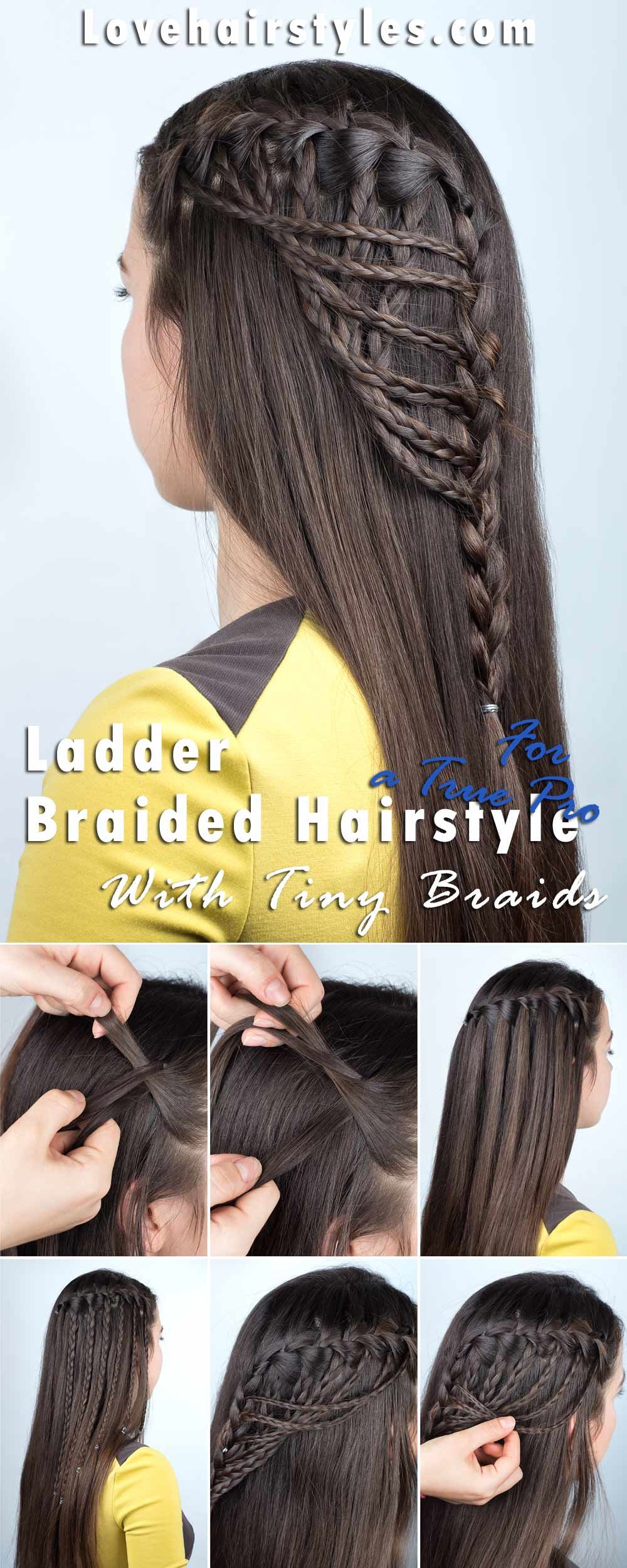 If you're a braider at heart who loves to experiment and is not afraid of challenges, here's something you should try this year. Of course, the point is to create the ladder braid step by step, but this hairdo might not work out right away, so take your time! After all, it has a lot in common with everyone's fav waterfall braid, which is not the simplest style ever.
However, the structure is pretty straightforward. First off, create a continuous horizontal braid that goes along the side and tie it with an elastic (similar to the waterfall technique). Then, create tiny braids of the vertical sections that stand out after you've created the first braid. Finally, braid the section you've tied when securing the first braid, creating a regular braid, and just loop the tiny braids into it.
The Inspiring Ladder Braids Gallery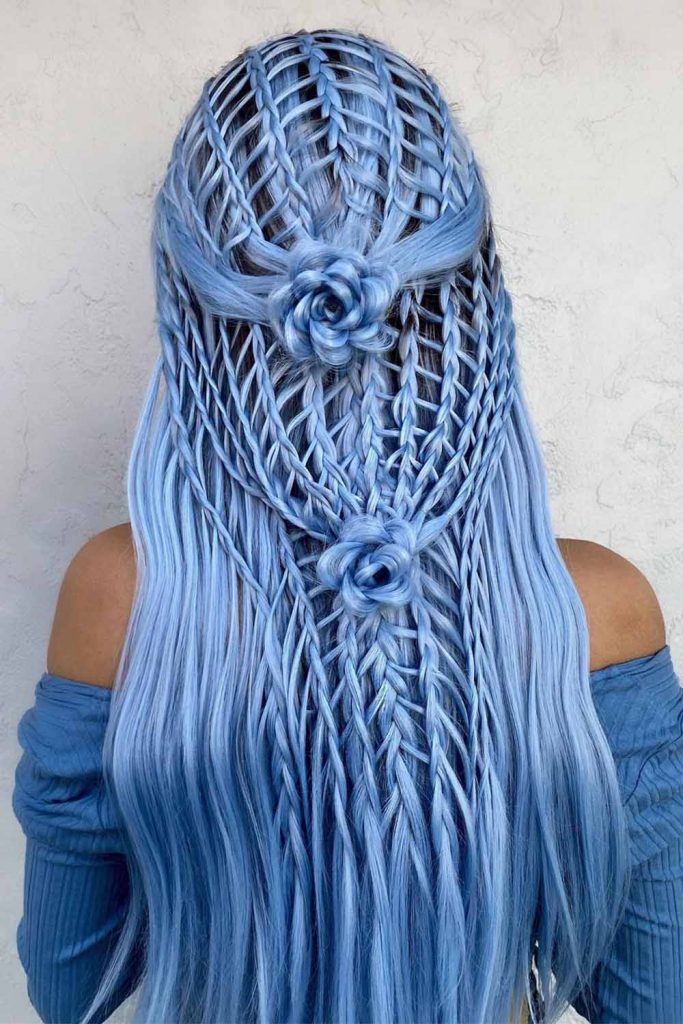 by @samirasjewelry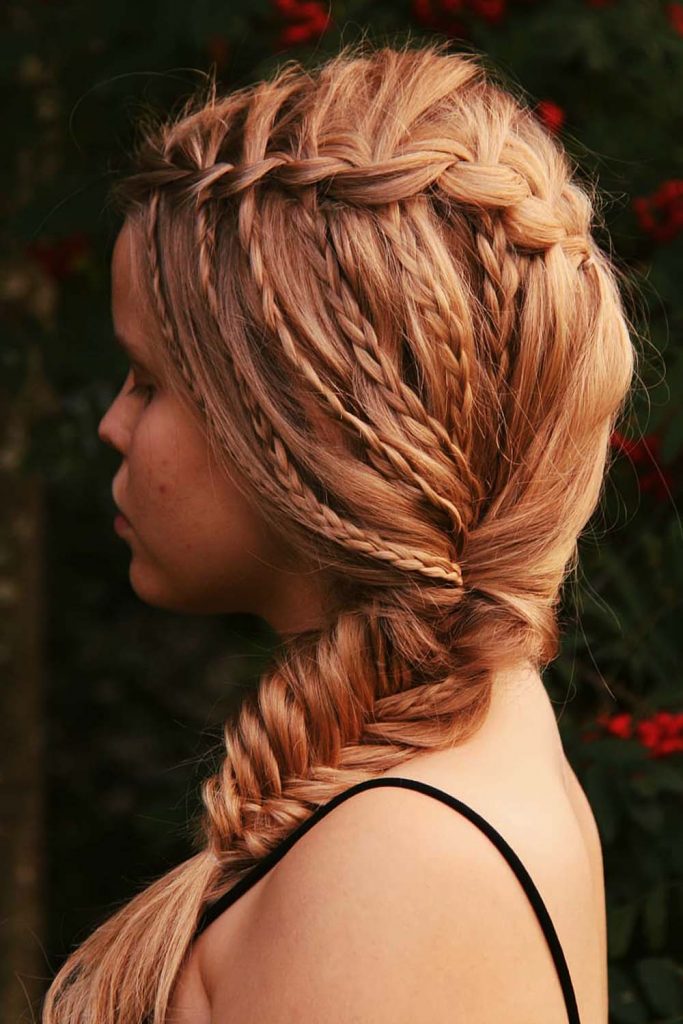 by @moonlightbraids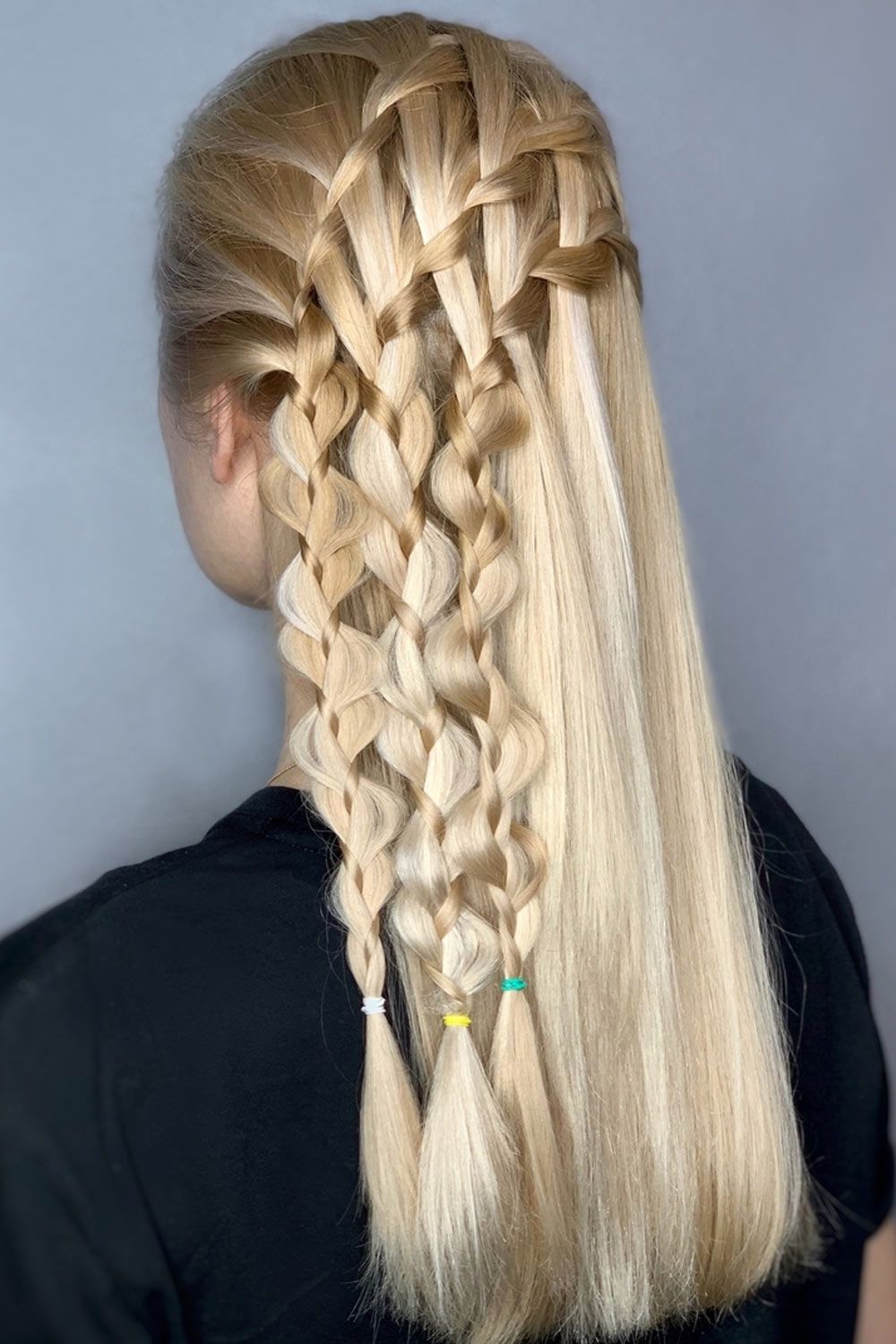 by @lugovskayanatalia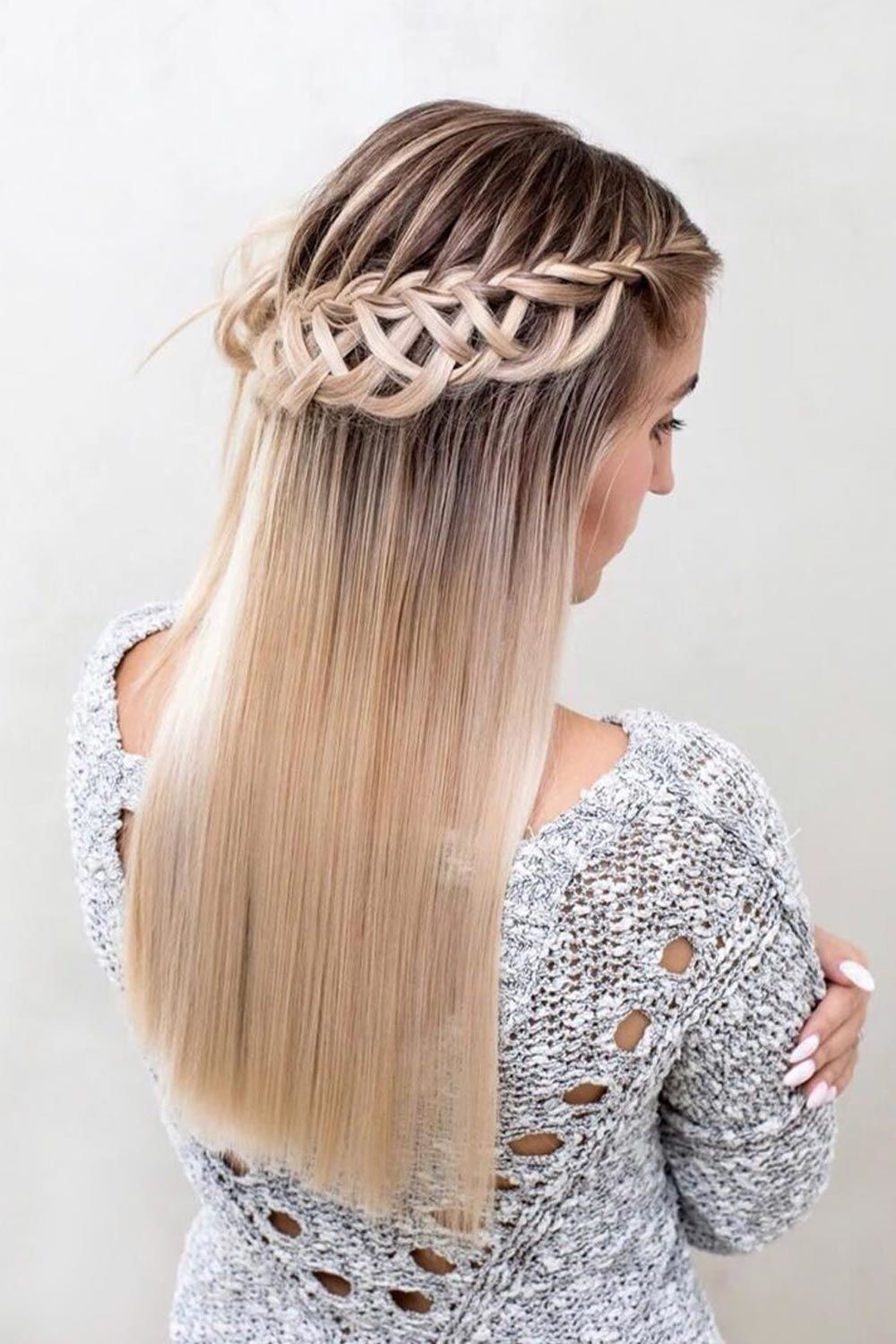 by @juliaivanova1217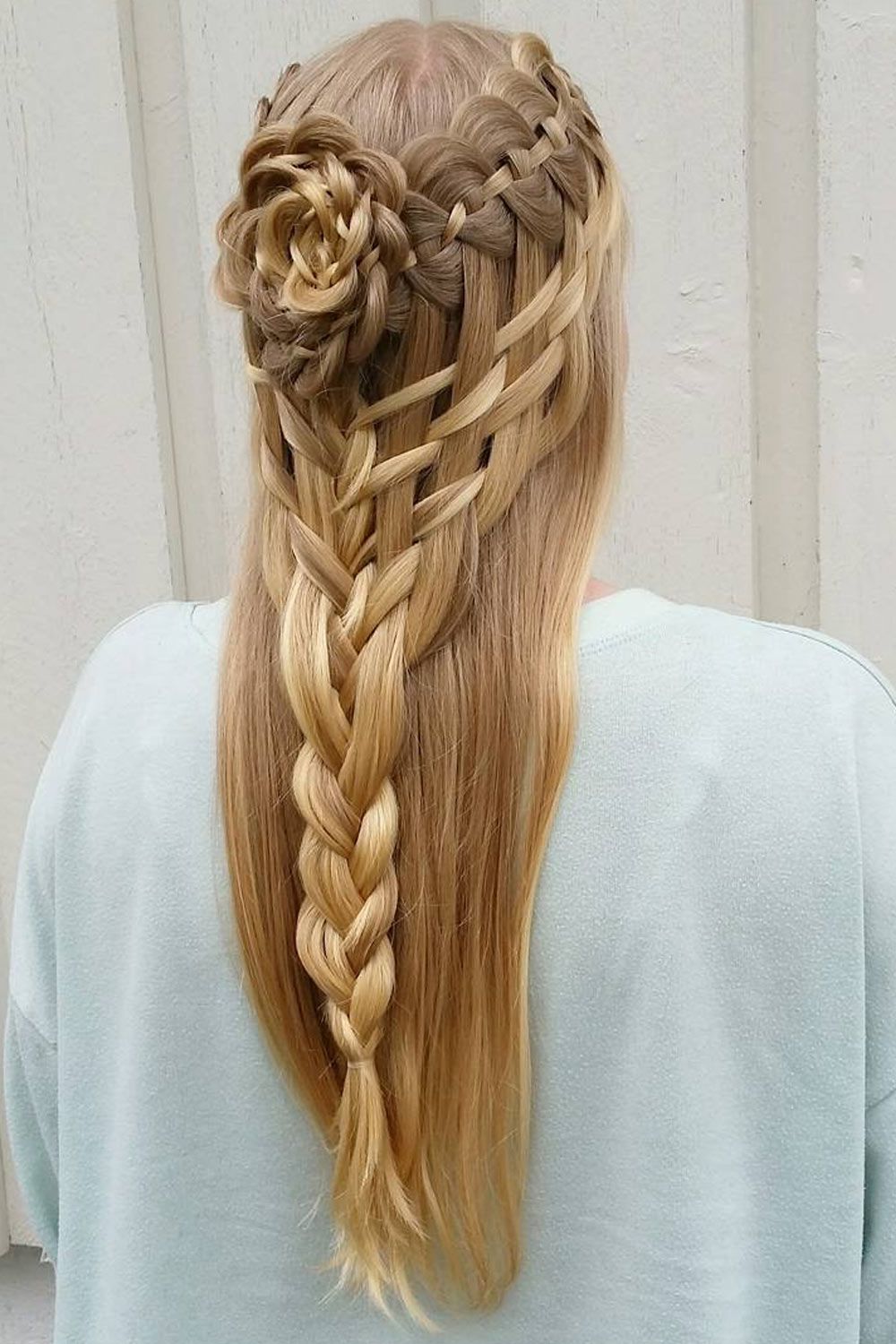 by @braidsbyfrida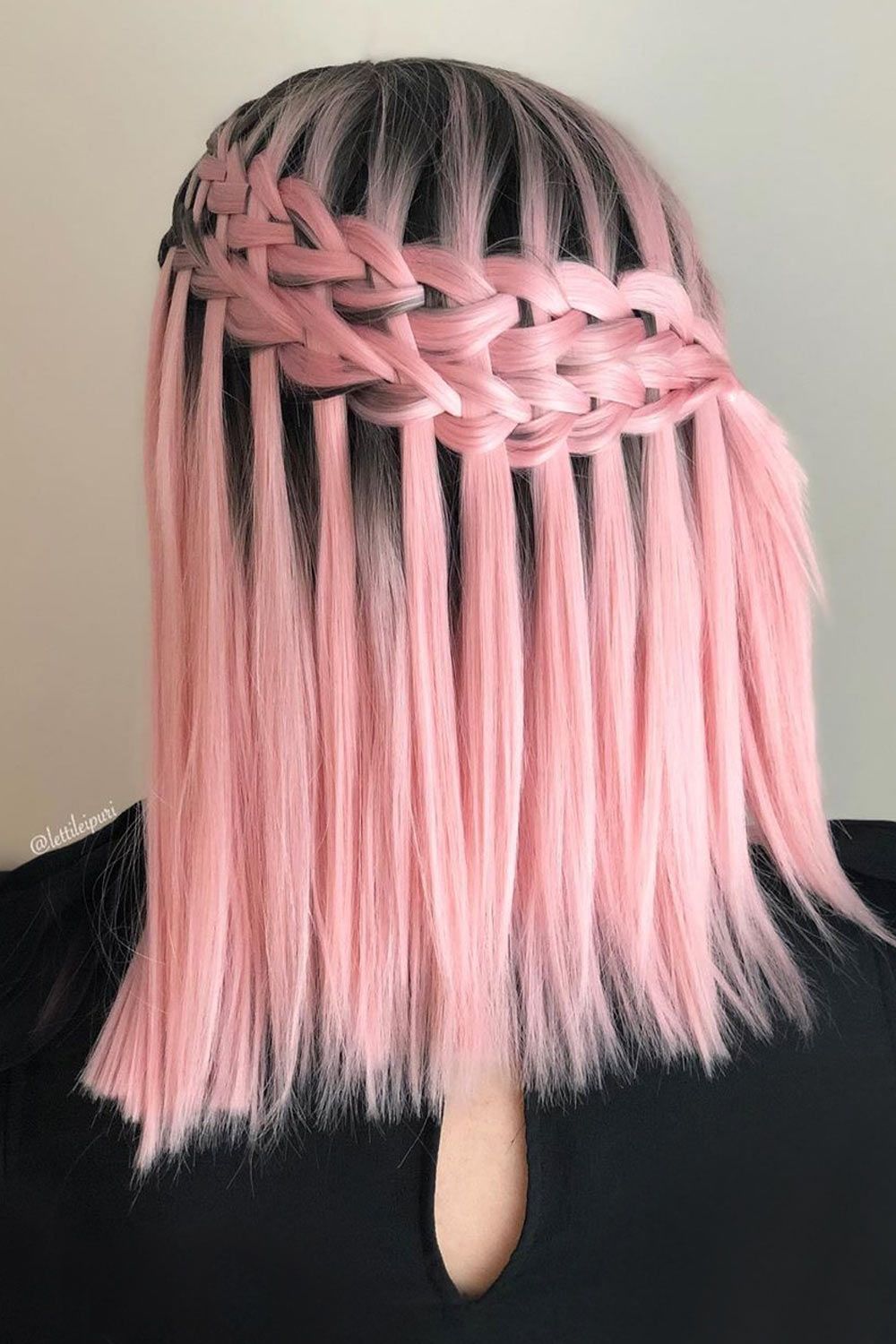 by @lettileipuri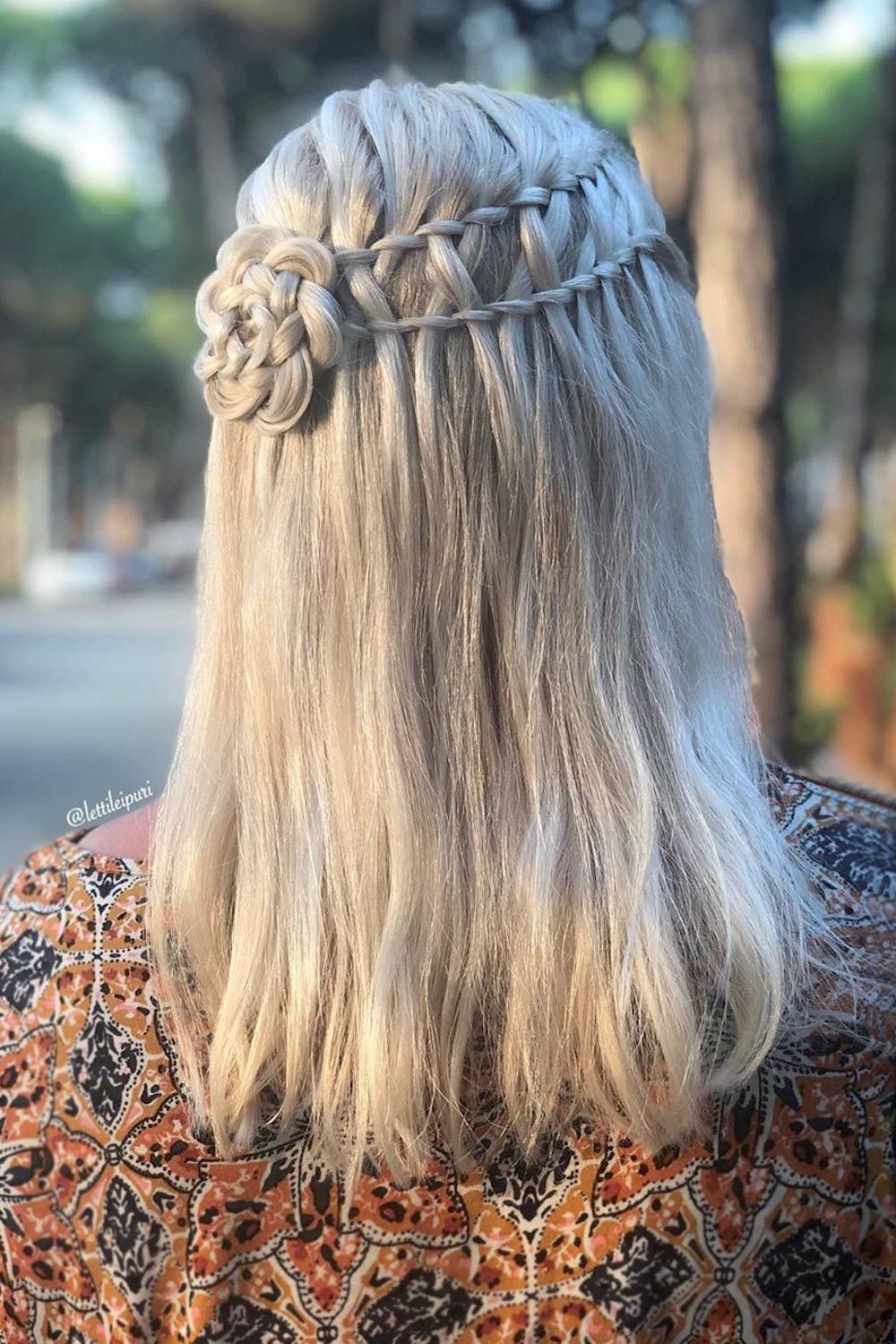 by @lettileipuri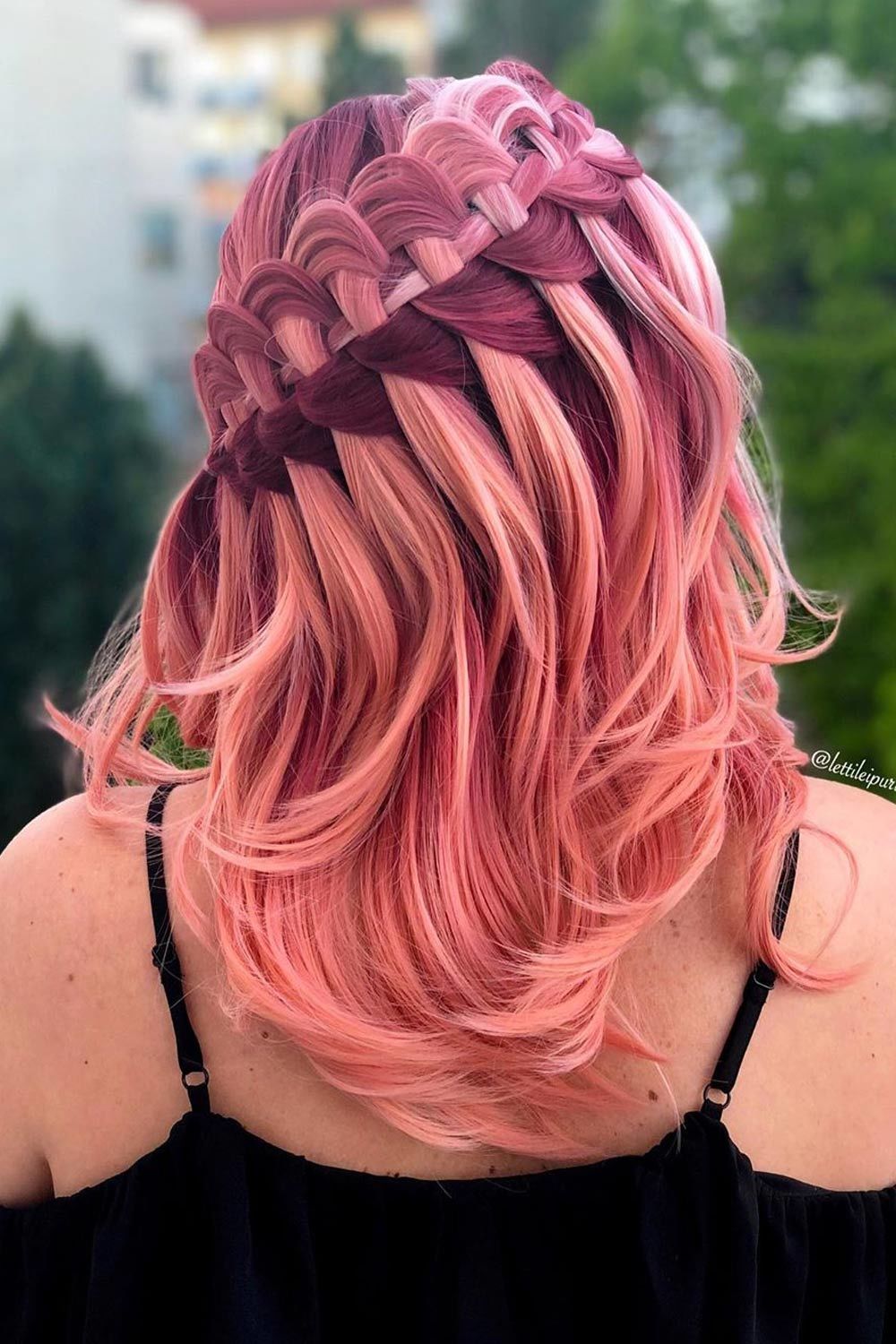 by @lettileipuri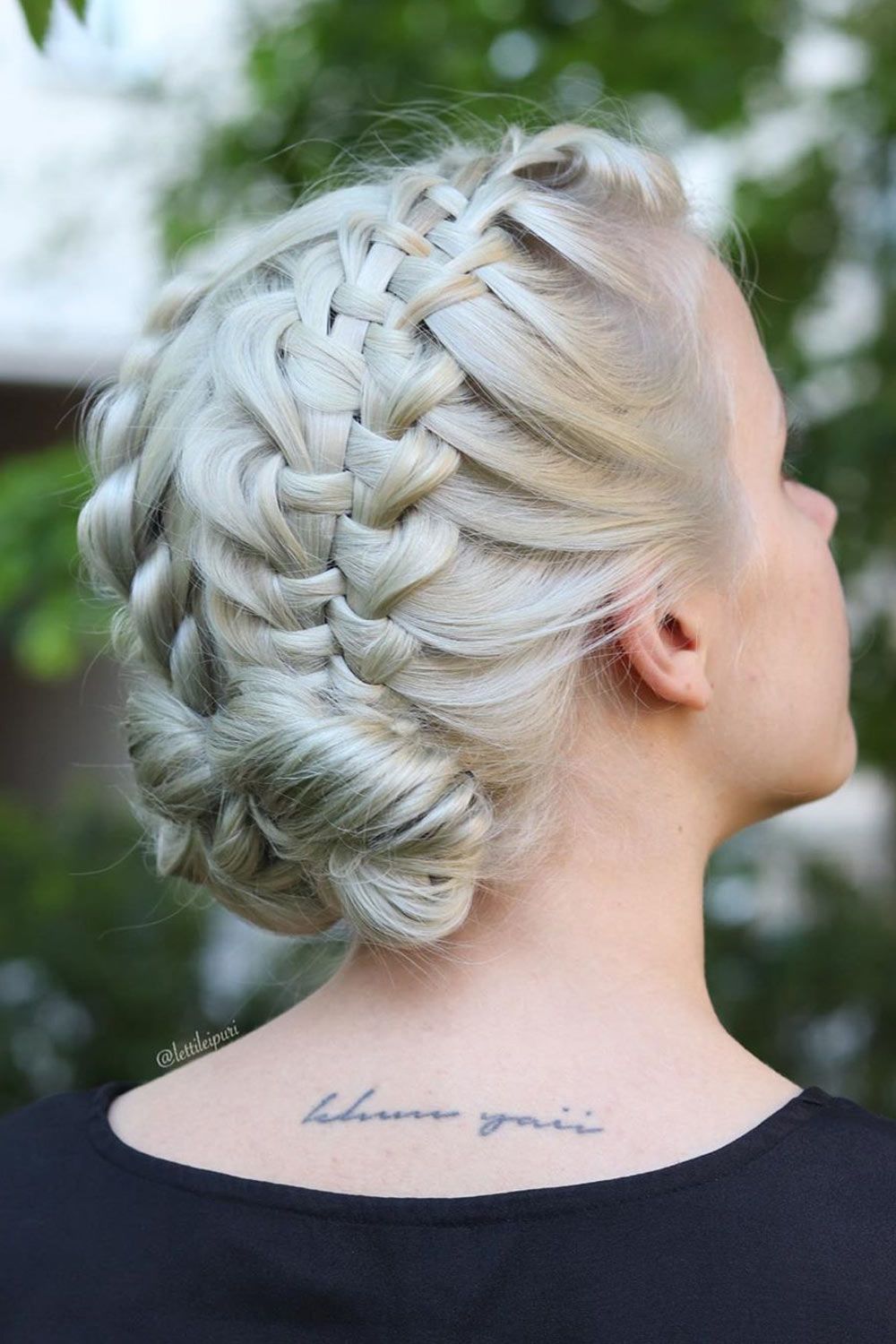 by @lettileipuri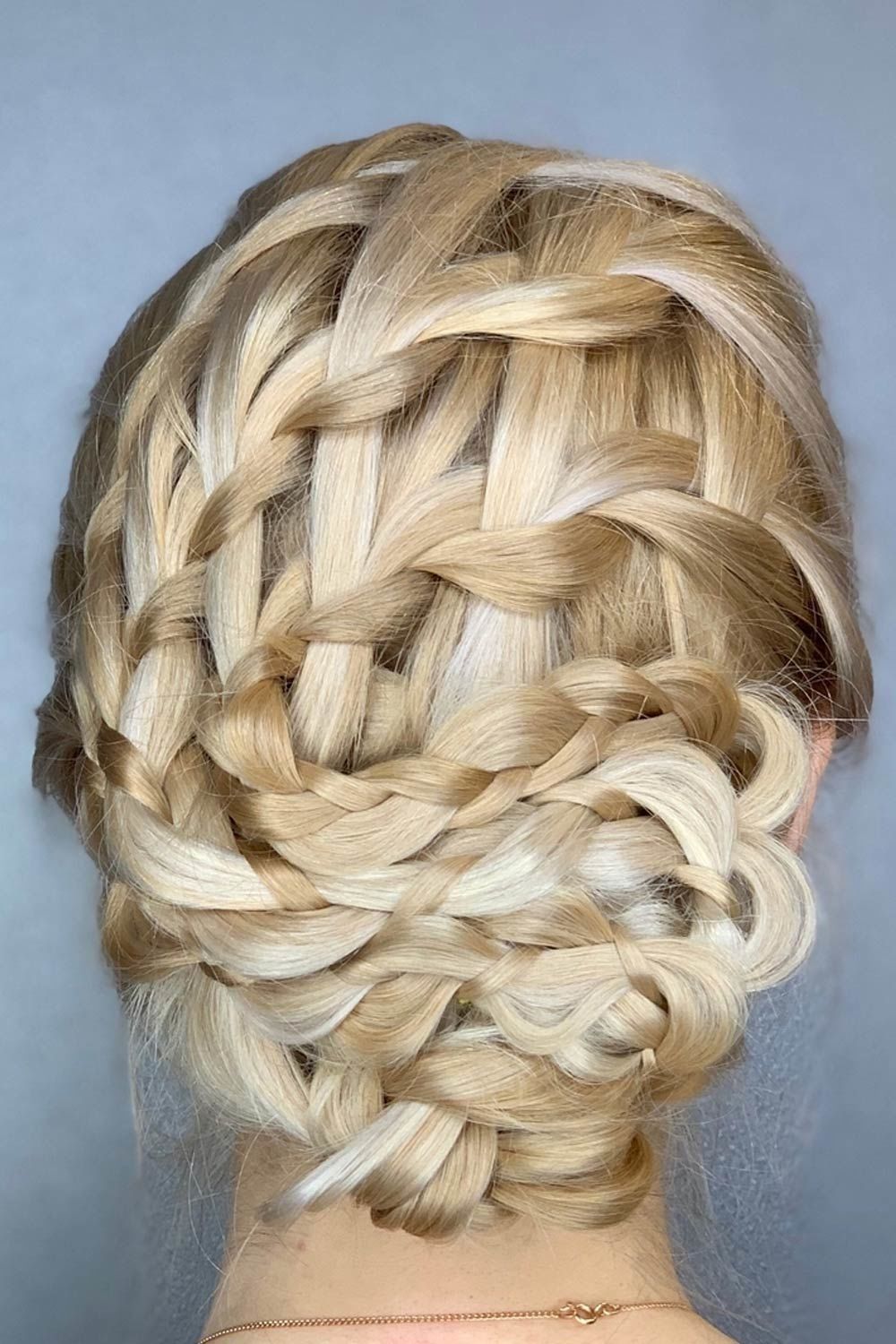 by @lugovskayanatalia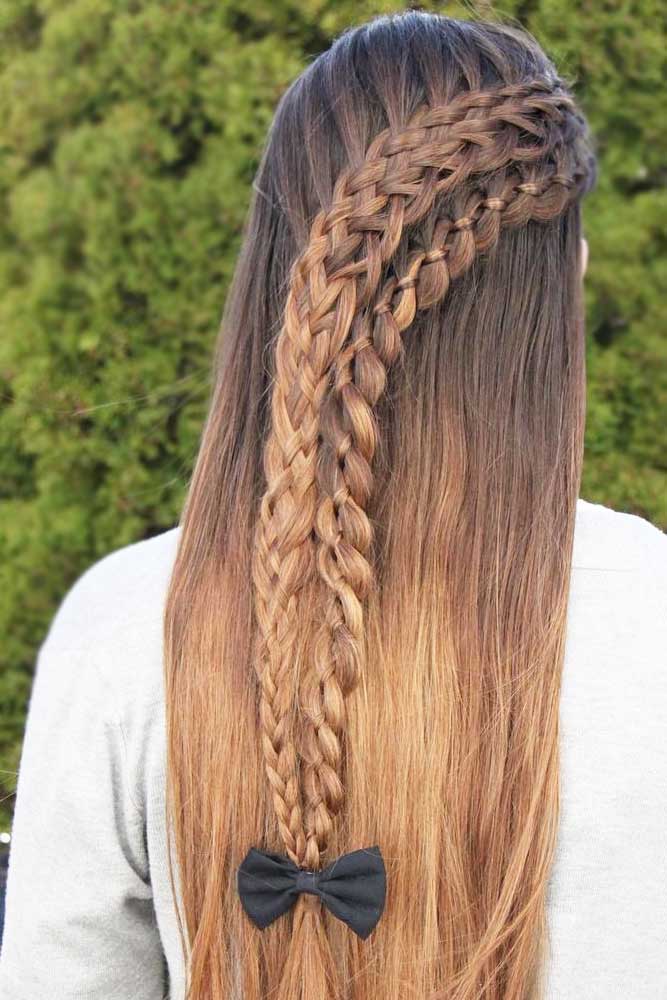 by @katharina_braids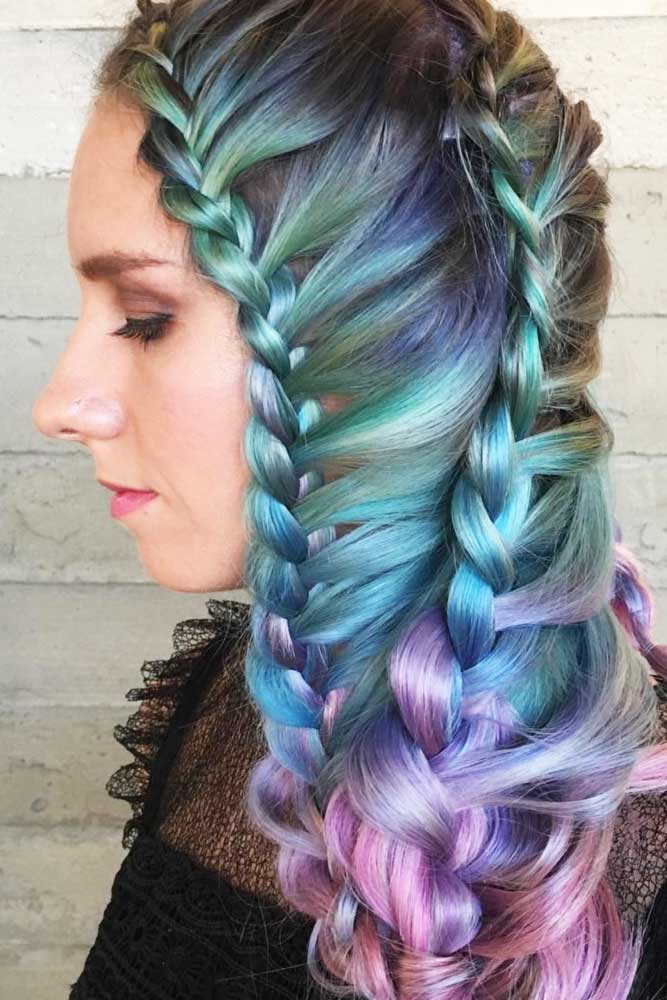 by @hairbyfranco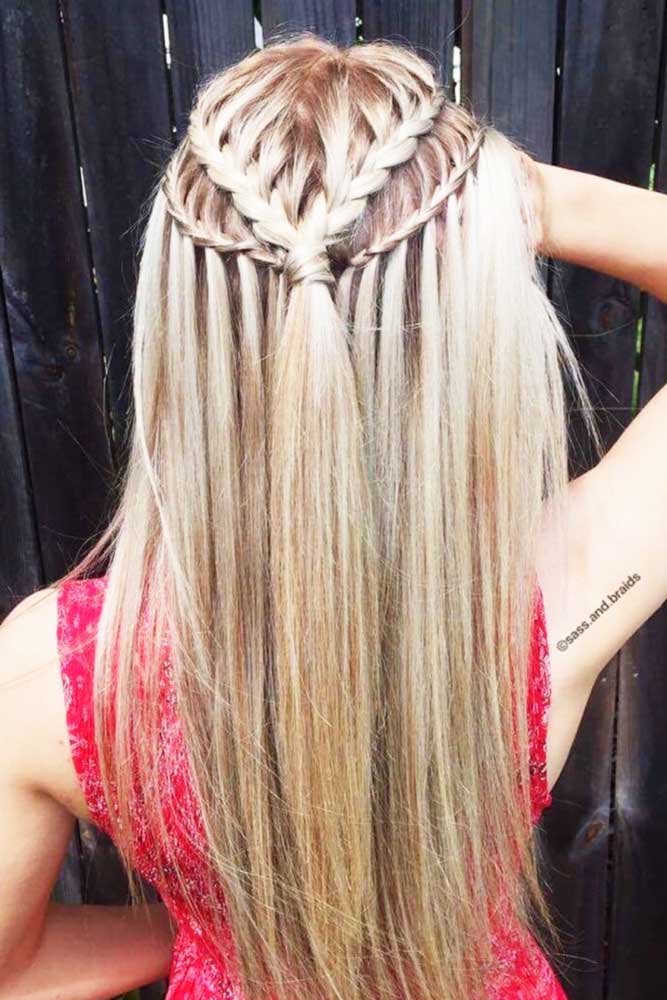 by @sass.and.braids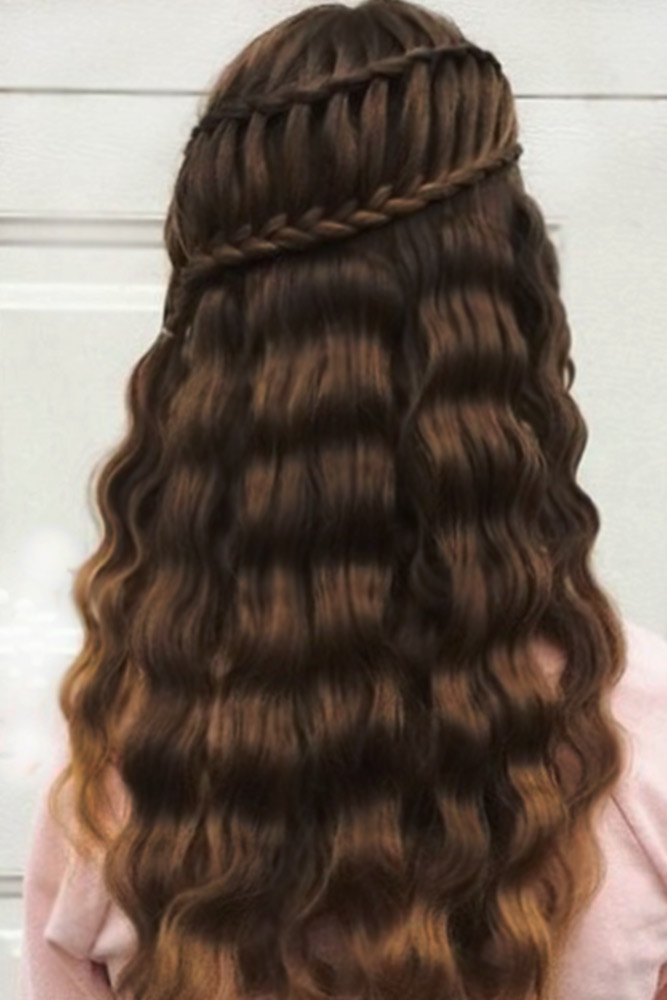 by @esthershairstyles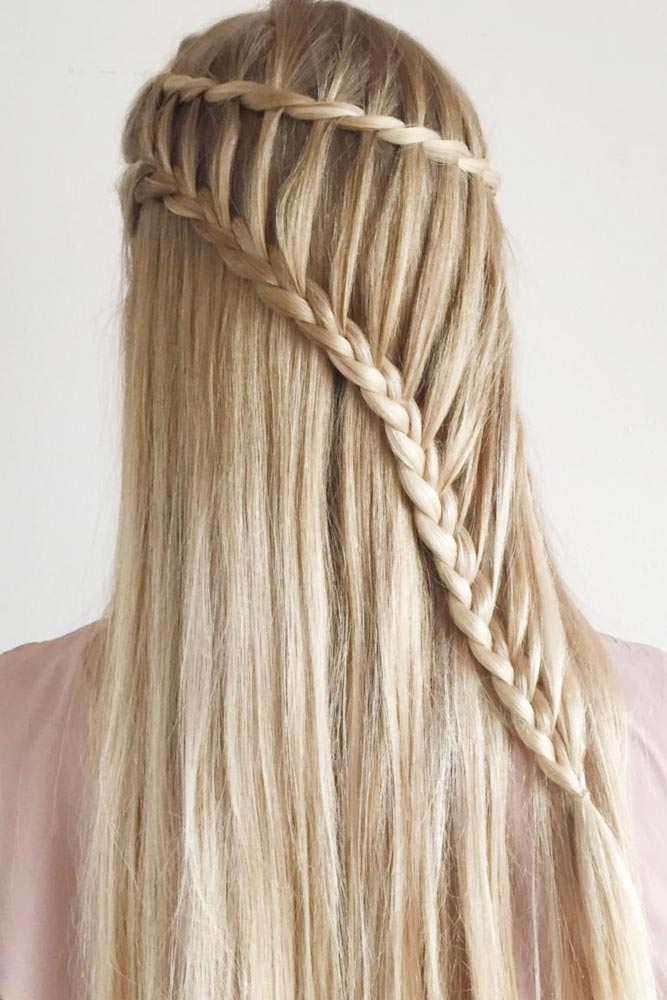 by @ffashionails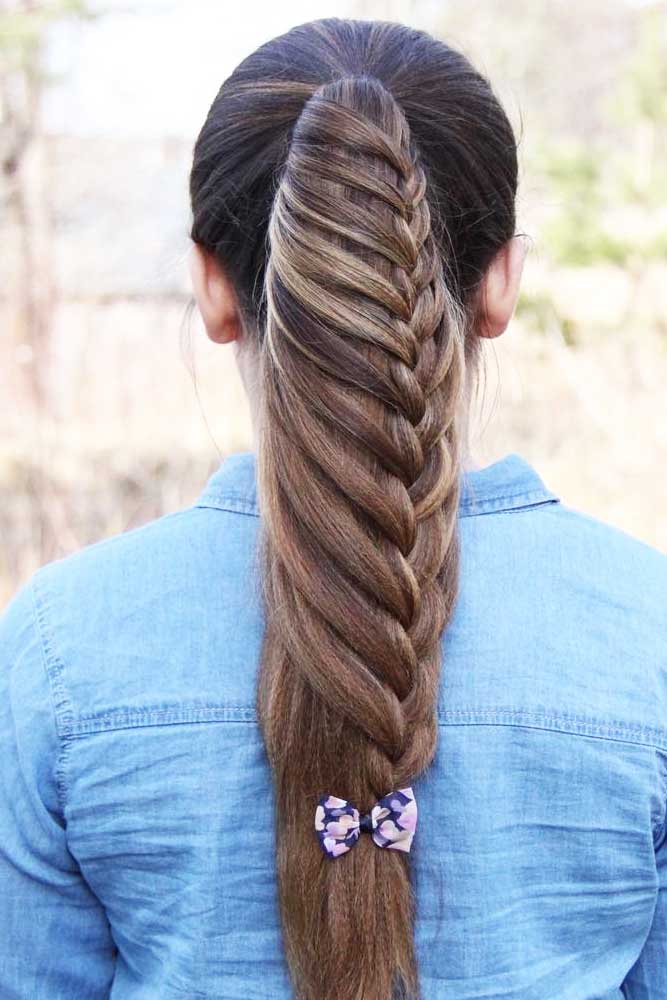 by @katharina_braids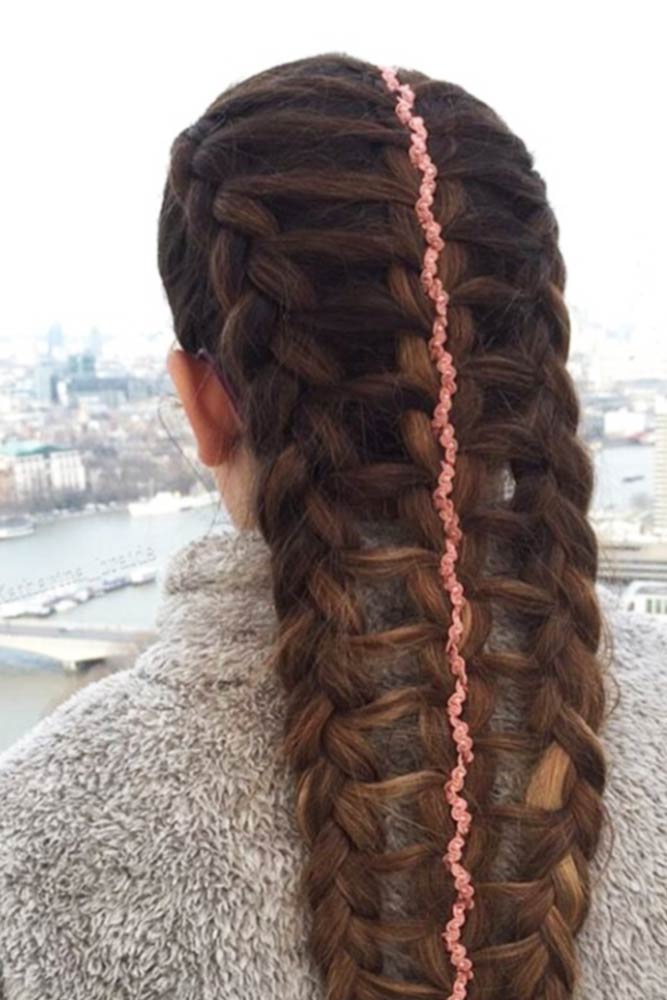 by @katharina_braids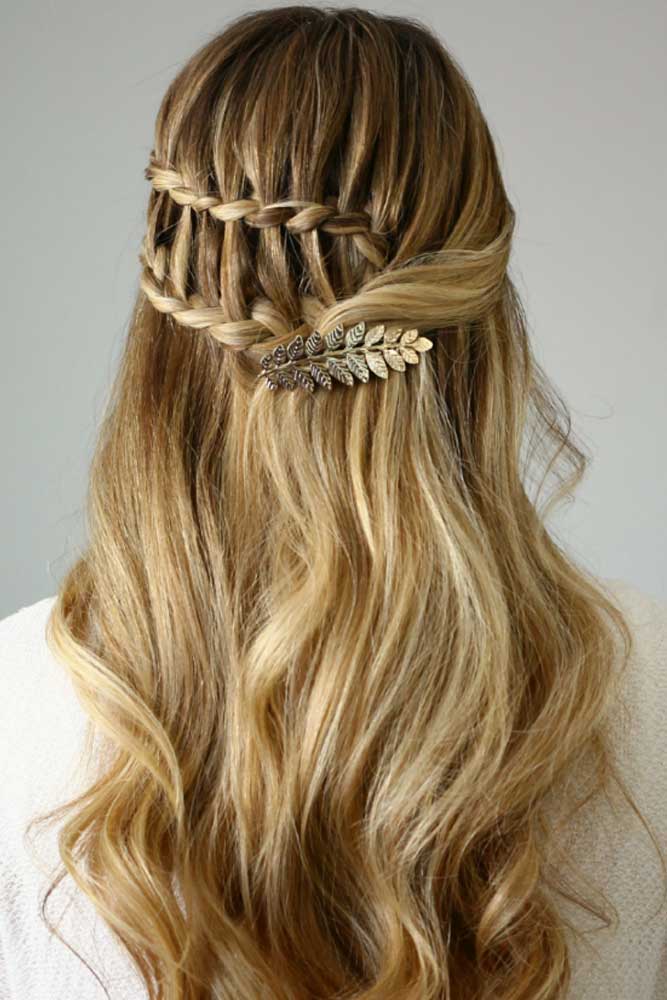 by @missysueblog
Now, it's time to let some inspiration in! With the ever-expanding variety of braided hairstyles for long hair, sometimes choosing a new style to try seems to be an impossible mission. That's why we've created the gallery where you can see the most creative, impressive, and trendy ladder braid looks. See how you can diversify your styling with this amazing braid!
A ladder braid will be a pretty and interesting addition to any hairstyle. Who can pull it off?
FAQ: Ladder Braid
What should I do to my hair before getting braids?
Before thinking of braiding your hair, experts from the Las Vegas Academy of Hair Design recommend undergoing a protein treatment followed by deep moisturizing treatment. Make sure your strands and scalp are free of debris. Remove any extra product or residue with a clarifying wash.
When should I wash my hair before getting braids?
Cleansing your hair and scalp with a detoxifying shampoo is the best method to prepare your hair and scalp for braiding. It's also vital to maintain your scalp and hair well-moisturized after the braids are ready. Try to keep them for no more than seven weeks.
Should I oil my hair before getting braids?
Oiling the hair locks in moisture, preventing your hair from drying out. As a result, it should be applied to around 15% moist hair. Once the hair is properly oiled, let it air dry completely before you start braiding. Because you won't be scratching your scalp afterwards, you'll be able to keep the braids neat for longer.
Was this article helpful?