Opt for a natural hair mohawk or a faux one, and you will be quite the trendsetter. You are probably thinking of the A-Team and the 80's when you hear the term "Mohawk." However, mohawks are still popular today. In fact, they have evolved quite a bit over the years and are quite stylish.
Mohawks are rapidly becoming one of the most popular natural hairstyles of 2023. They have come a long way and they can vary in color, style and even length. Mohawks are extremely versatile and can flatter any skin tone, hair texture or face shape.
12 Totally Trendy Natural Hair Mohawk Styles for 2023
Marvelously Messy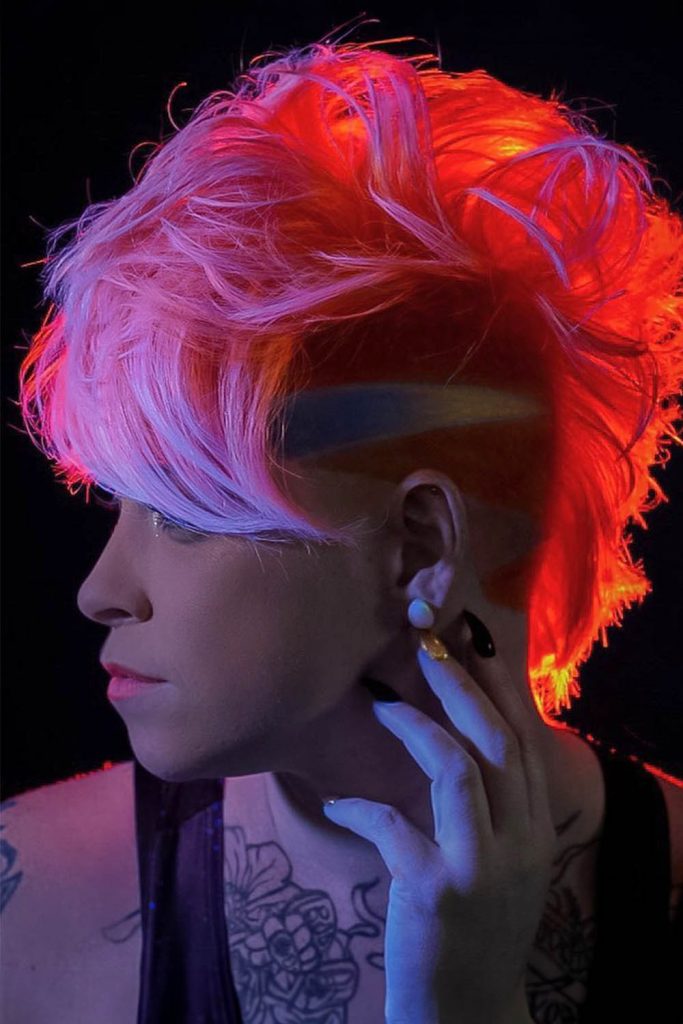 by @hairgod_zito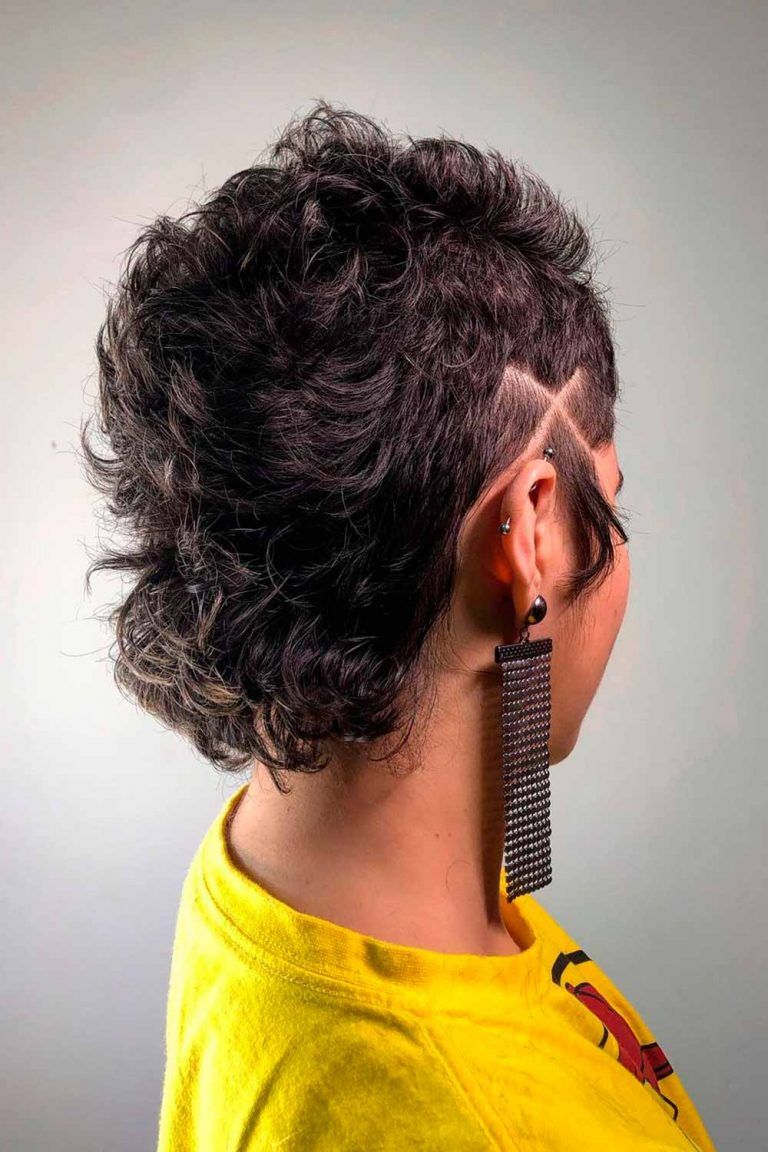 by @exotismos
This messy mohawk is perfect for the woman who doesn't want to spend a lot of time on her hair. With its tousled, carefree style, you will look perfectly imperfect for any occasion.
Lovely Layers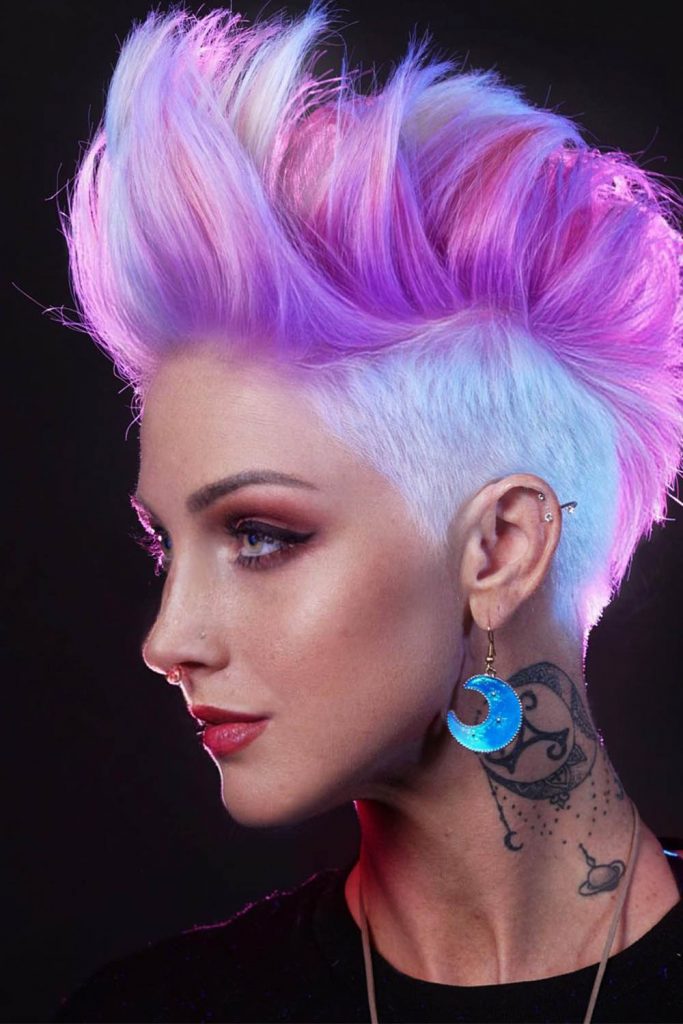 by @hairgod_zito
This fun style is an updated version of the standard mohawk. With its tapered sides and the funky tapered triangle in the back, it is sleek and a bit edgy. The front is left full, but cut with a slight angle.
Finger Coils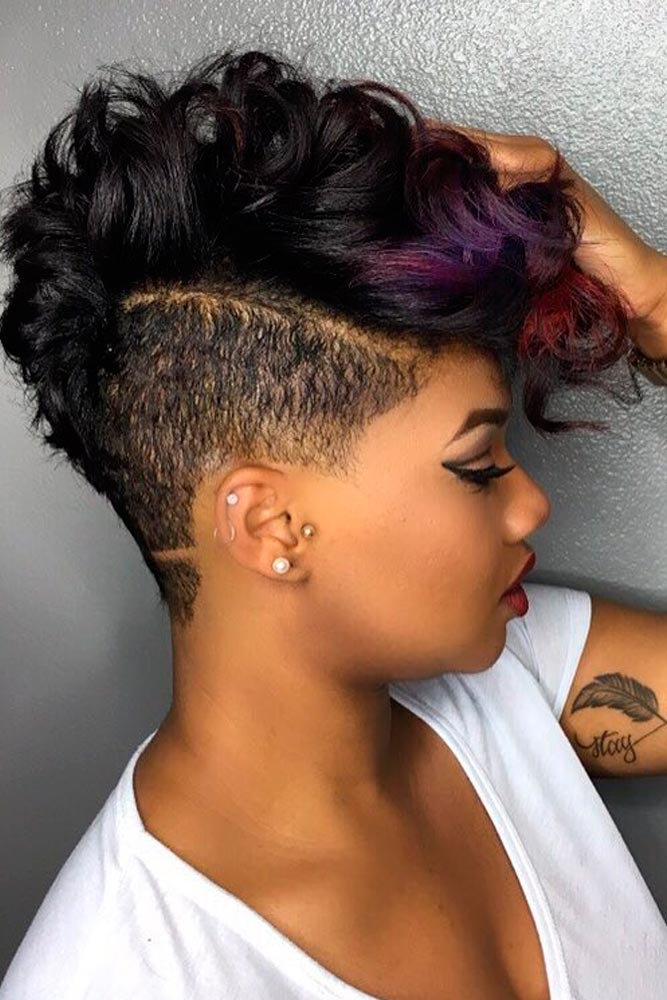 by @khimandi
With its funky undercut and playful finger coils, this look is both youthful and carefree. Some fun colorful streaks will add more flair to this trendy hair cut.
Tastefully Twisted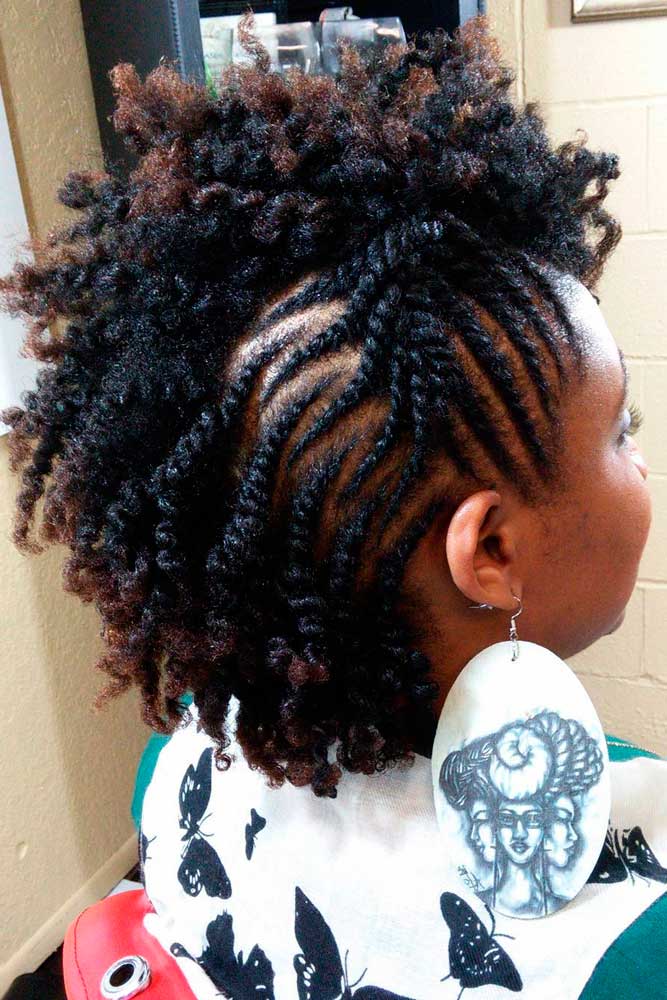 by @artisticrootz
Comparing with other twist hairstyles, this two-stranded twisted mohawk makes quite the statement. Plus, it is simple to do. All you need is flat twist your hair starting toward the center of your head and keep twisting the full length of your hair until completed. You can either keep it loose for a bit of an edgy look or, for a more sophisticated style, you can tuck and roll it.
Shaved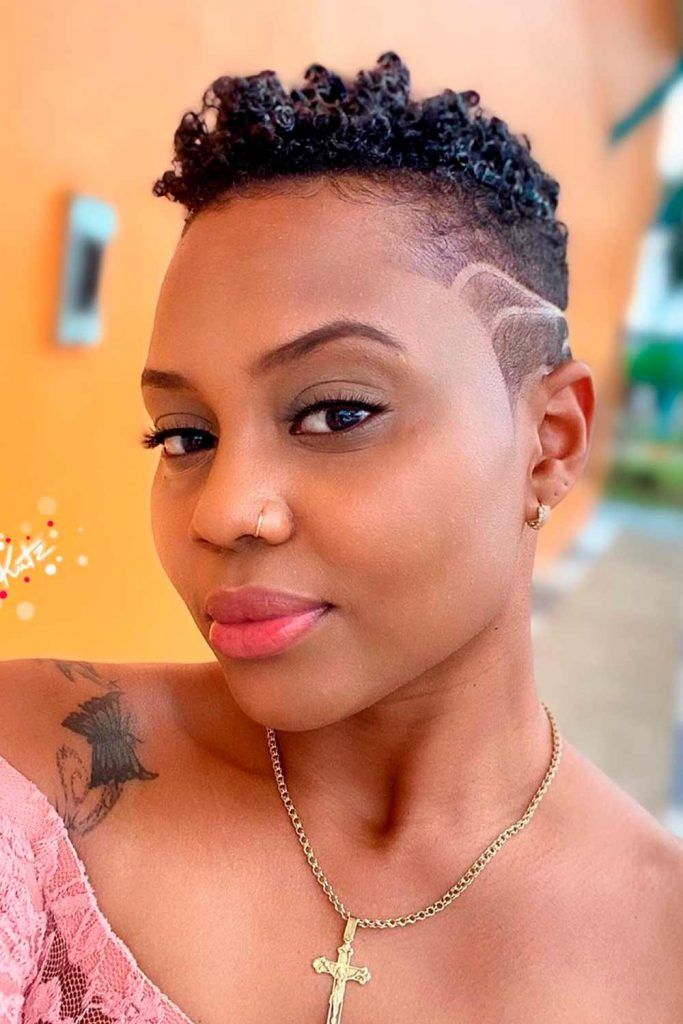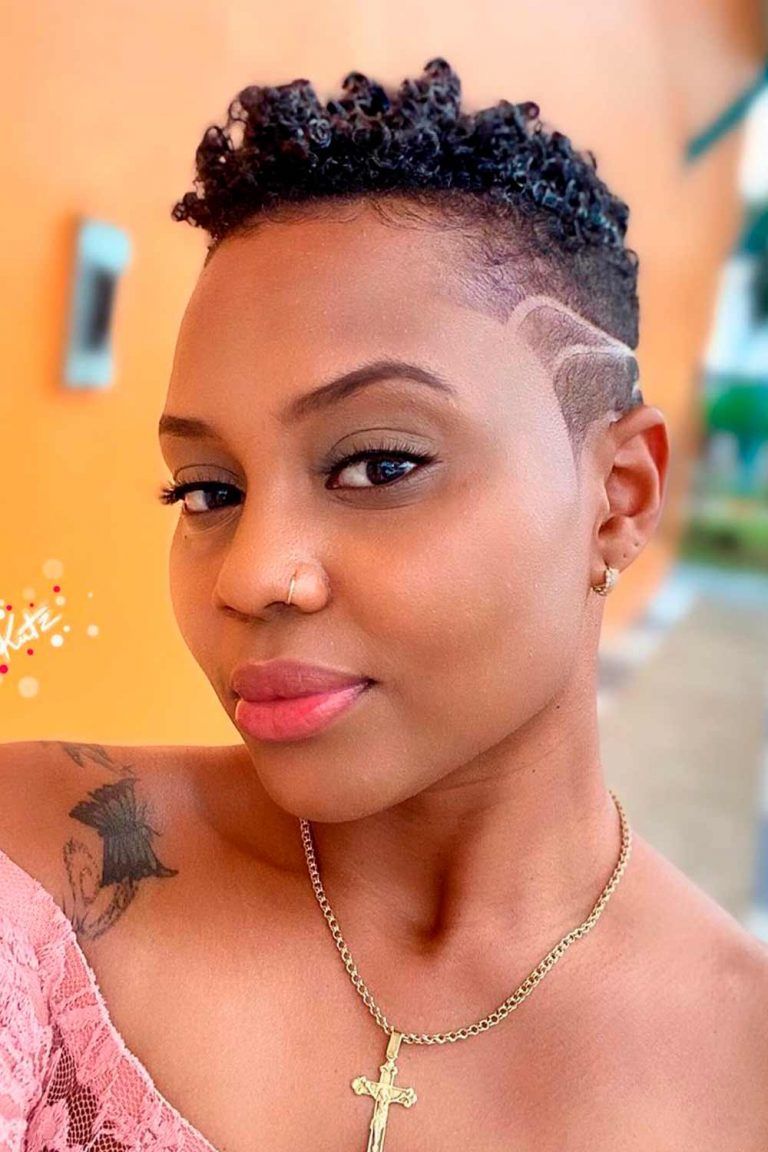 by @krewkutz
If you're feeling quite bold and want to take it up a notch, why not sport this shaven mohawk? With some bold pops of color and some dark and sultry makeup, you will look a Goth Goddess.
Daring Designs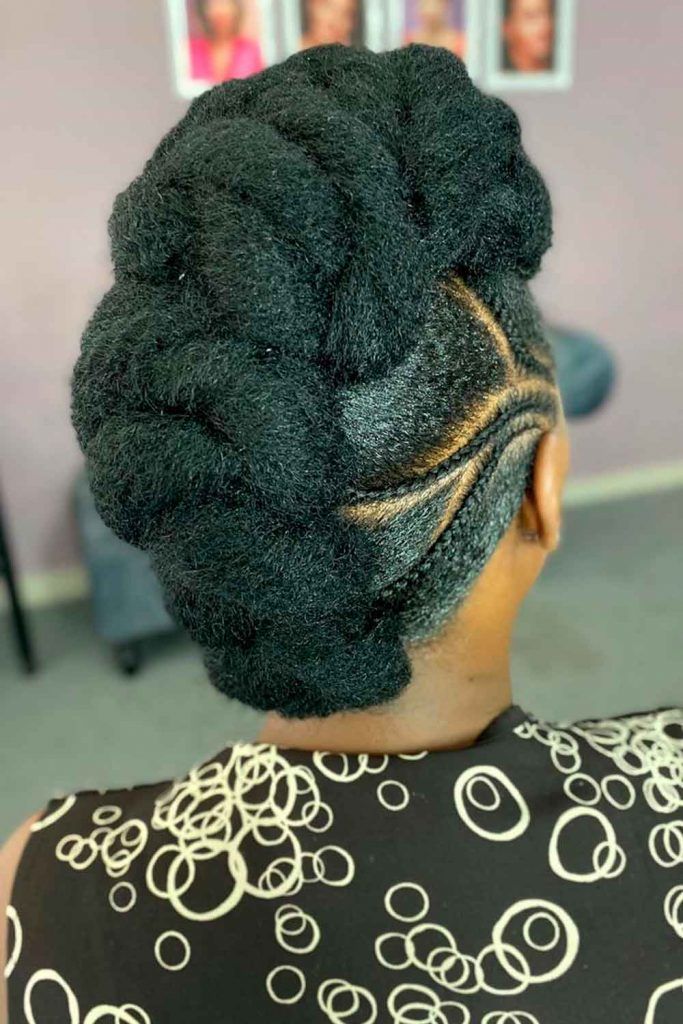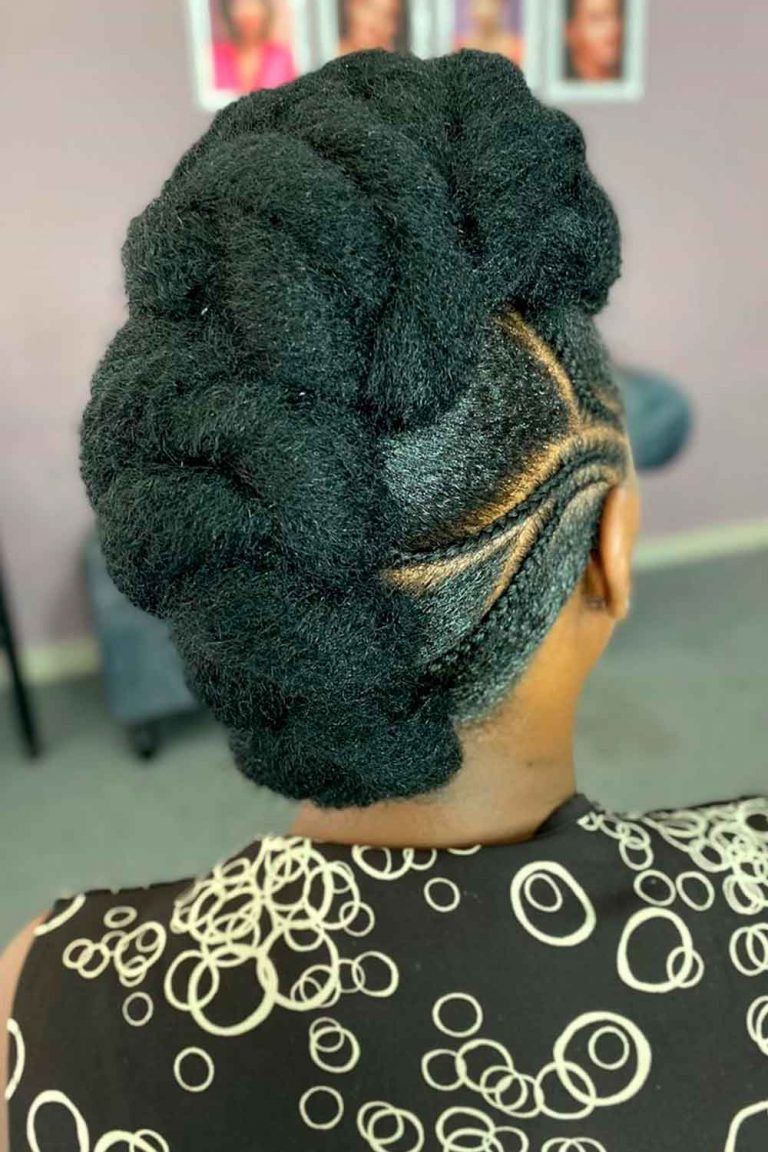 by @krewkutz
This stunning curly natural hair mohawk with its funky design makes it stand out. The zigzag lines in style are a bit daring. But if you want to be even more daring, you can get a heart or maybe stars, the possibilities are endless for this striking mohawk!
Big Beautiful Braids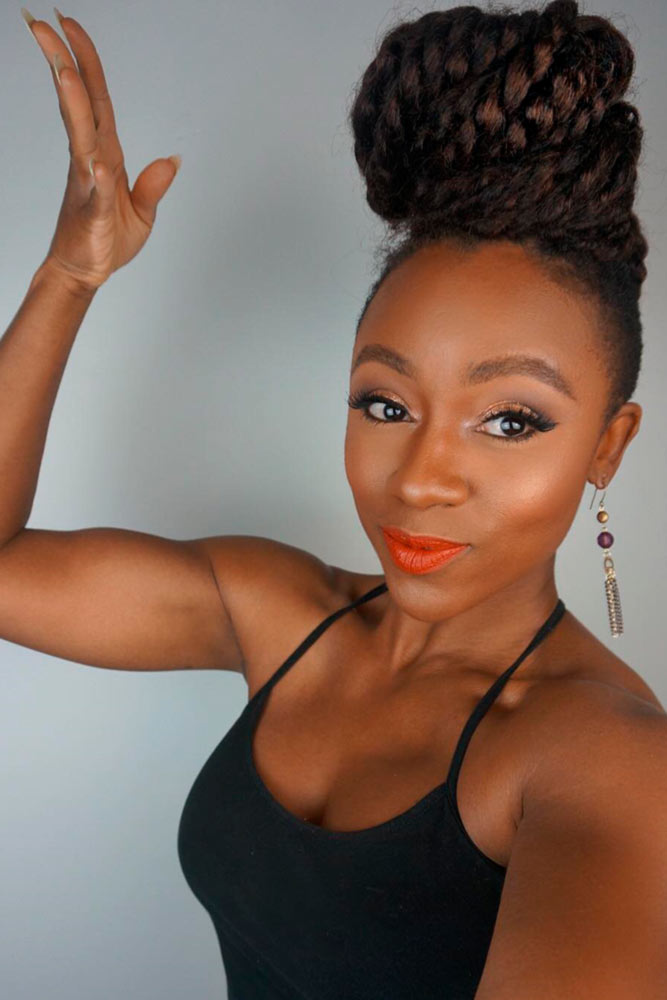 by @brittj_mua
Jumbo braids are all the rage this year and there is a large number of ways to rock these bold braids. This natural hair mohawk with its jumbo braid is quite stylish and sophisticated.
Classic Cornrows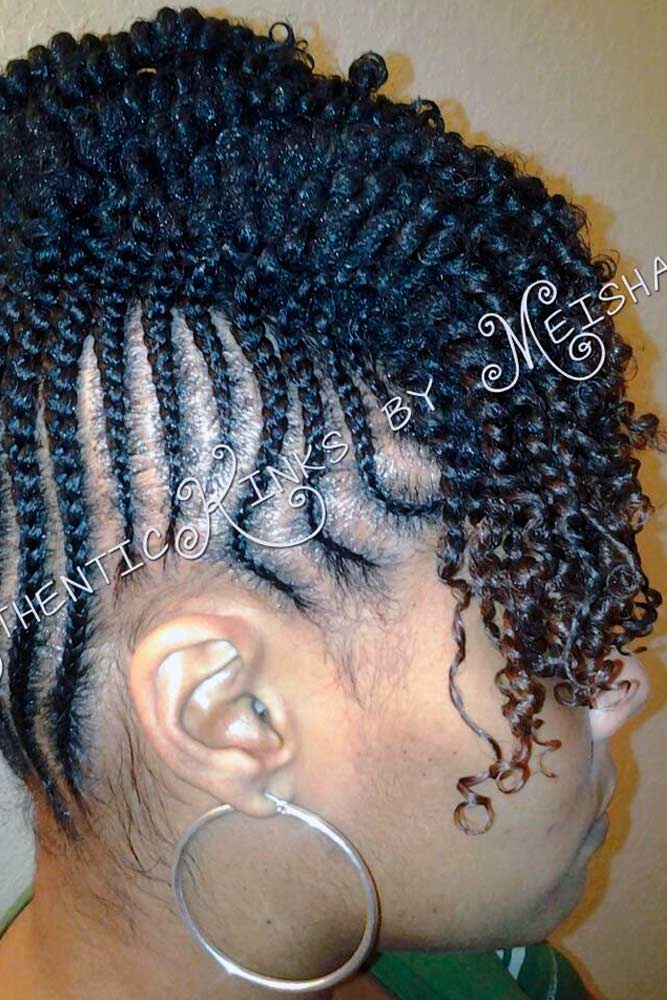 by @authentickinksbymeisha
Cornrows are making a huge comeback as they are both timeless and classy. Add your cornrows to a stylish mohawk. Thus, you are not only opting for a protective style that will last for weeks, but you are also ahead of the times with this elegant hairdo.
Fancy Fishtail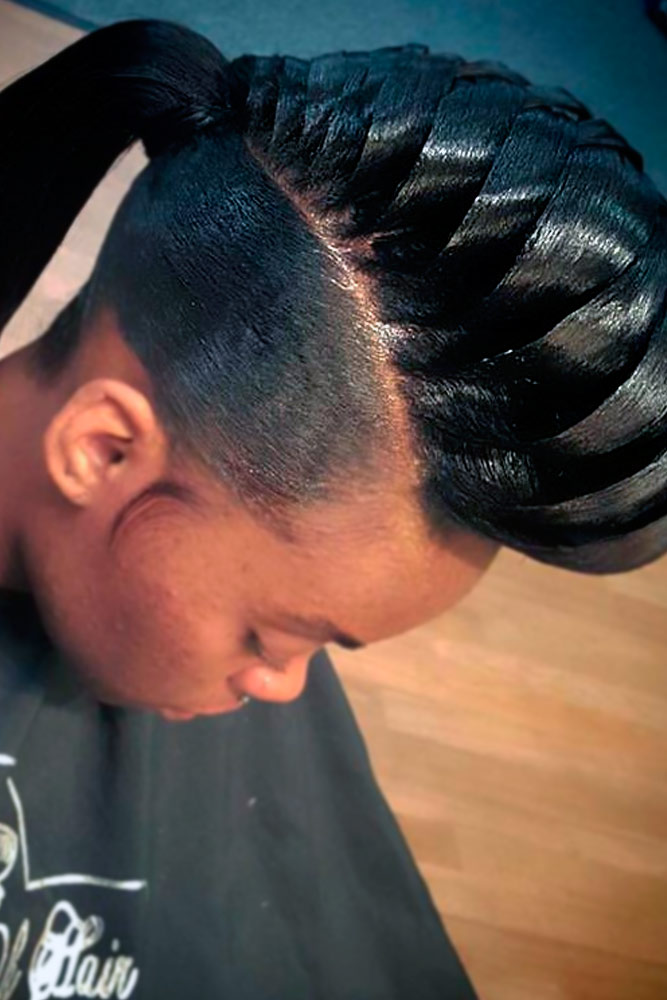 by @deebeatzhairstudio
Fishtail braids are especially trendy this year. And added to this classic mohawk, they give a modern twist to a classic style. Play up your makeup to match this sultry, sophisticated style.
Racy Rat Tail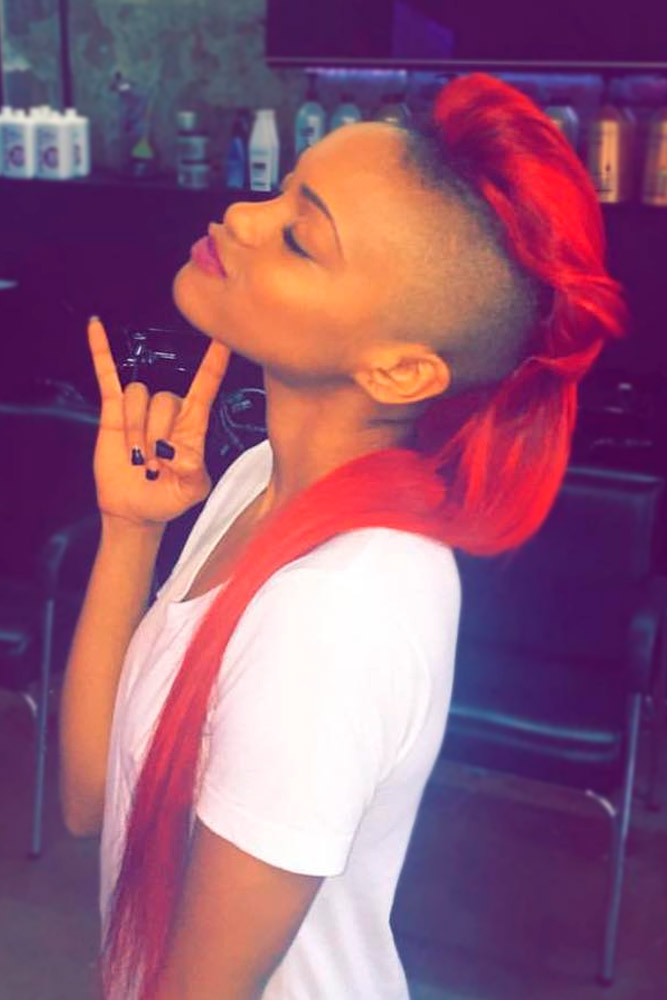 by @kellzatlstylist
Rat tails are one of the biggest trends of 2023. With its elongated fringe and tone-tone effect, this racy style will draw all eyes to you as you enter a room.
Tapered Curls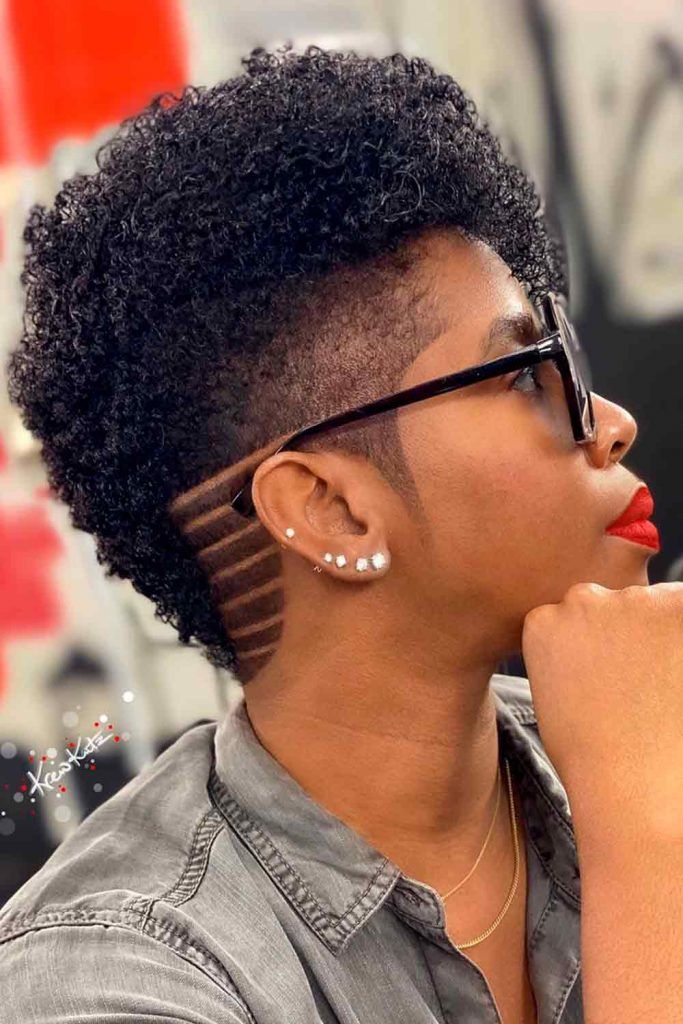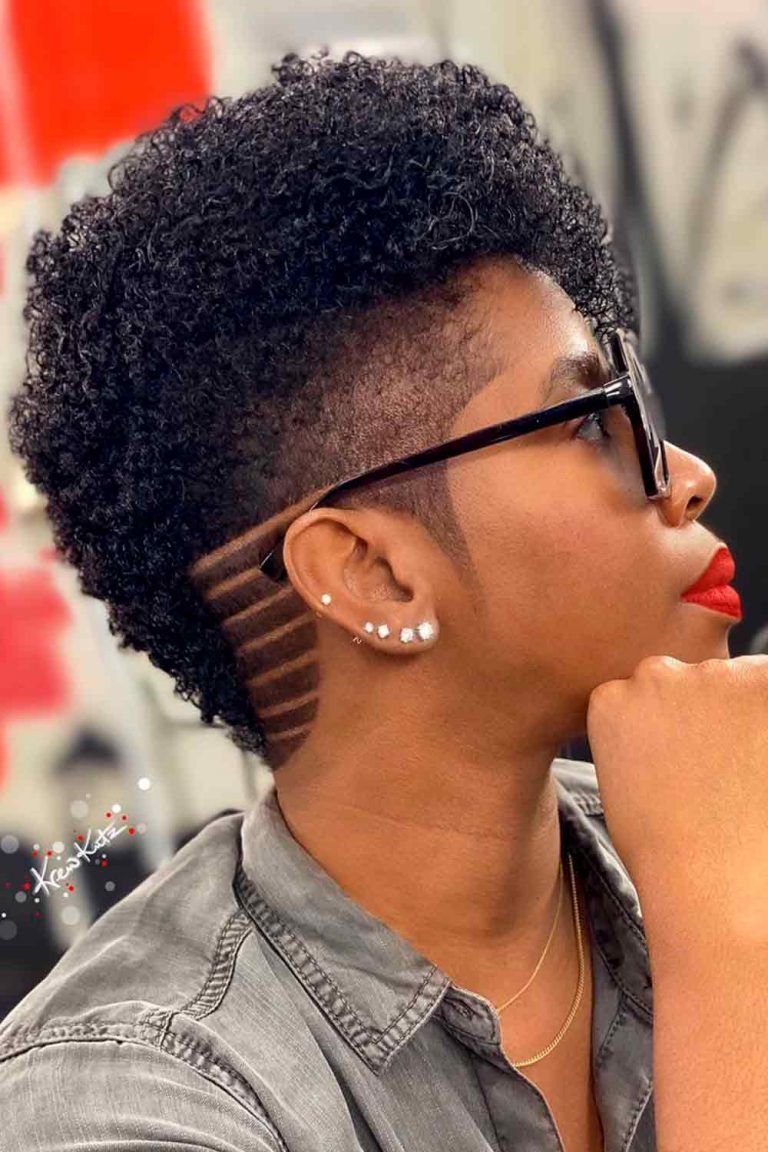 by @krewkutz
This style is great for those with natural curls. With its tapered front and a brilliant burst of color, this look is versatile and ultra-chic.
Darling Dreads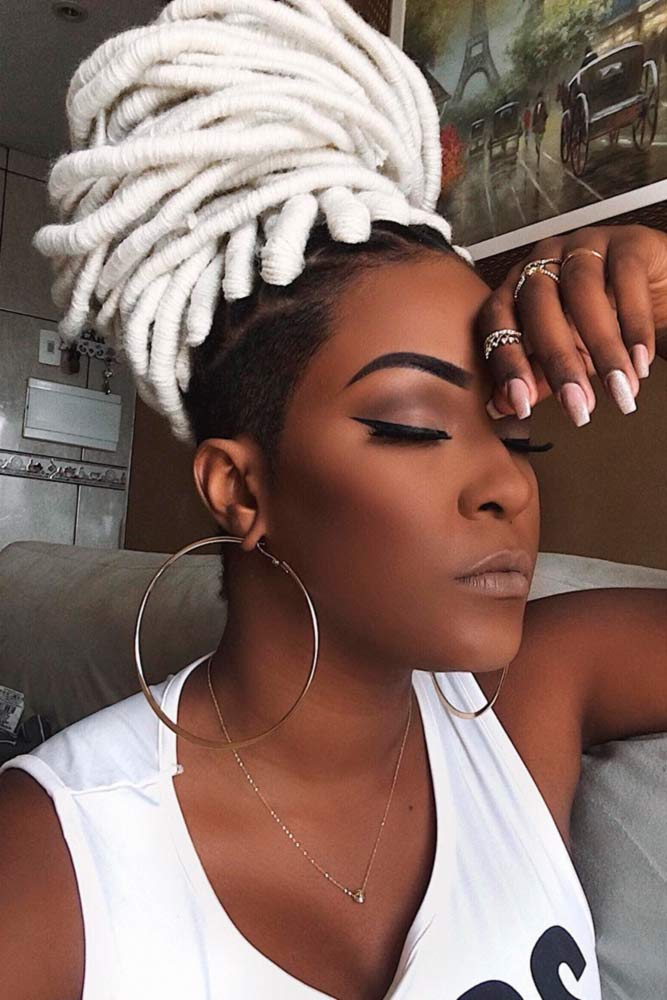 by @astavaresoficial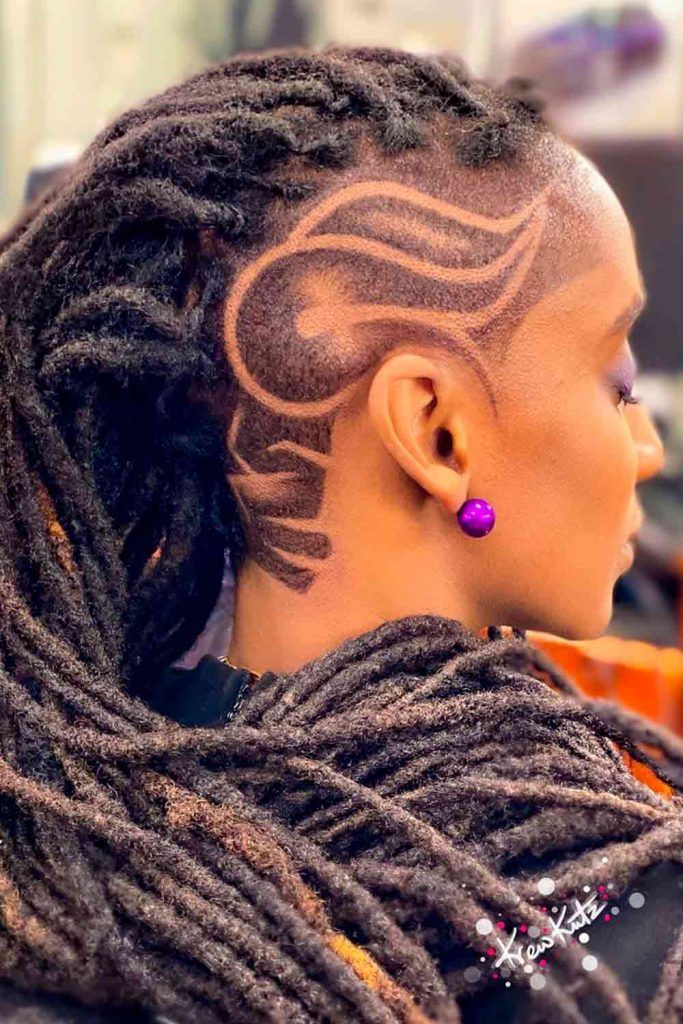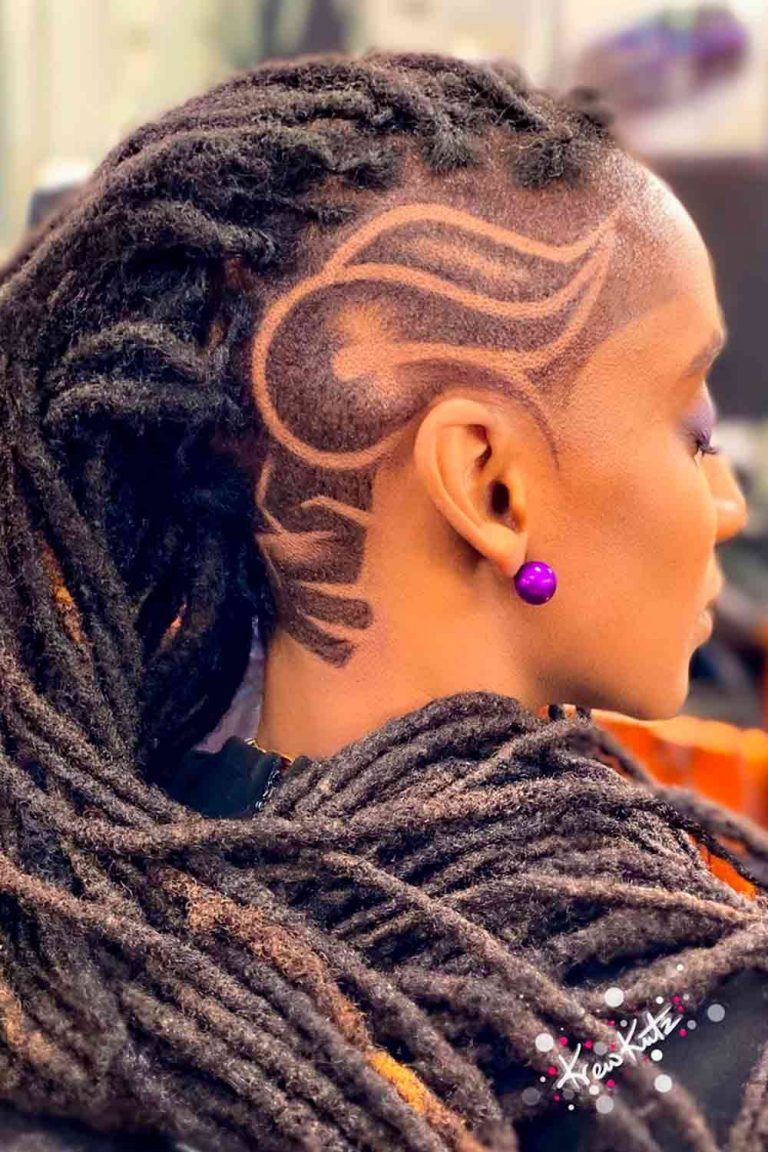 by @krewkutz
Dreadlocks are always in style. And when you add them to a mohawk, you will be sure to turn heads wherever you go. With its tucked and rolled flat twisted sides and rounded bangs, you can easily rock this style at the office or a formal occasion.
Tips for Caring for Natural Hair Mohawks:
If you are going for a spiked mohawk, don't spike your hair every single day. Give it a rest so it doesn't dry out.
Don't wash too frequently! A conditioner and dry shampoo are your best friends when it comes to keeping a mohawk healthy.
Use shampoos designed for fine or colored hair as they are gentler.
Trim your dead ends at least once every 6 weeks.
If you're using a hair gel, apply it when your hair is still fairly damp.
FAQ: Natural Hair Mohawk
Do you need thick hair for a mohawk?
A mohawk can also be worn by men who have thin hair. They'll simply have to put in a little more effort than people with thicker hair. Because your thin hair lacks volume, try to style your crest in a haphazard manner. This will make your hair look more thick and abundant.
What hair product is best for a mohawk?
A variety hair items can be used to style mohawks, including styling wax. If you want to give it a shot, brush your hair upwards to raise the back of your head.
What is a reverse mohawk?
A reverse mohawk, also known as a hawkmo or nohawk, has a shaved strip from the forehead to the back of the head, with hair on each side of the line, rather than the lengthier hair in the scalp center.
Was this article helpful?