There's a huge misconception about natural hairstyles: some women blessed with kinks and curls think that they need appointments to have salon results. Although this type of texture requires a thorough, caring approach, it doesn't mean that you can't style your hair beautifully yourself. Before you jump in conclusions: home experiments don't take ages.
Today, you're going to see with your own eyes how many awesome natural styles you can do without spending much time. In fact, the styles you'll see below take less than 10 minutes.
Updo Natural Hairstyles
Credit photo: instagram.com/chimeedwards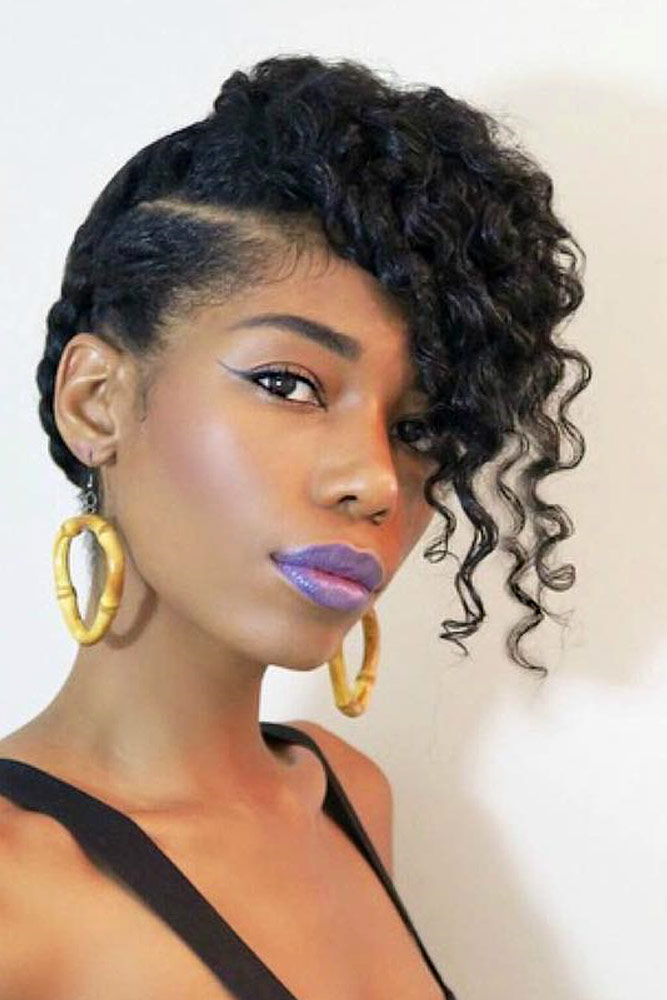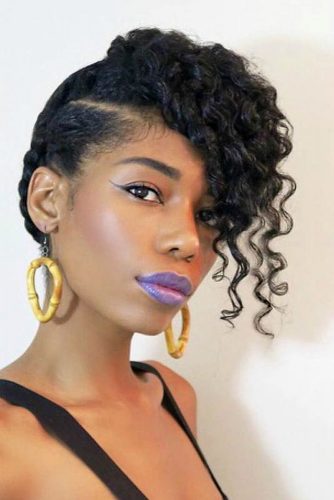 There's nothing easier than to put your enviable curls into an updo. At the same time, there's no better way to show off your texture. The best thing about updos for natural hair is that you can do them in a variety of ways. Before styling, we recommend you to get the right haircut that will make your curls defined and distinctive. A long layered haircut, for example, is one of the best bases for hairstyles that look natural. This haircut guarantees volume even without using much of styling product. To spice up the style with character, add some cute elements like a braid, and you are ready to go.


Sleek Updo For Natural Hair
Credit photo: instagram.com/lipstickncurls, instagram.com/tarnde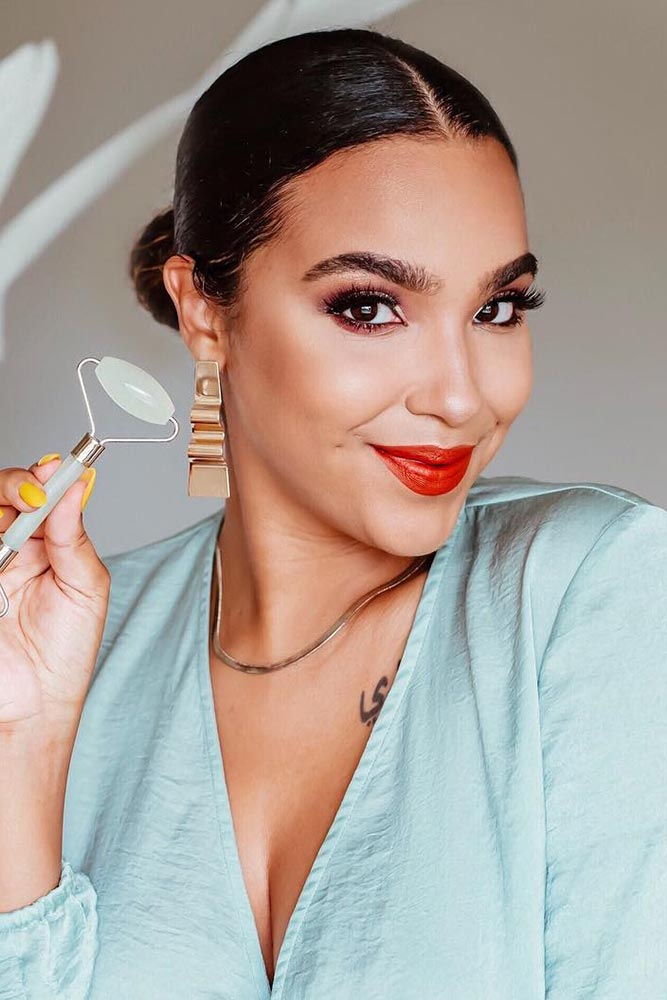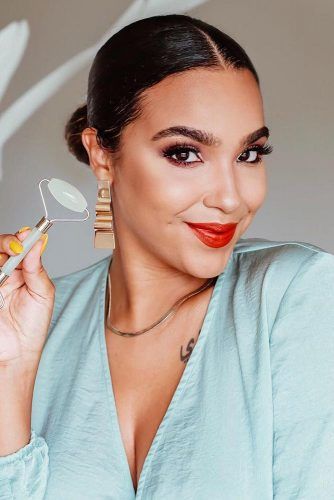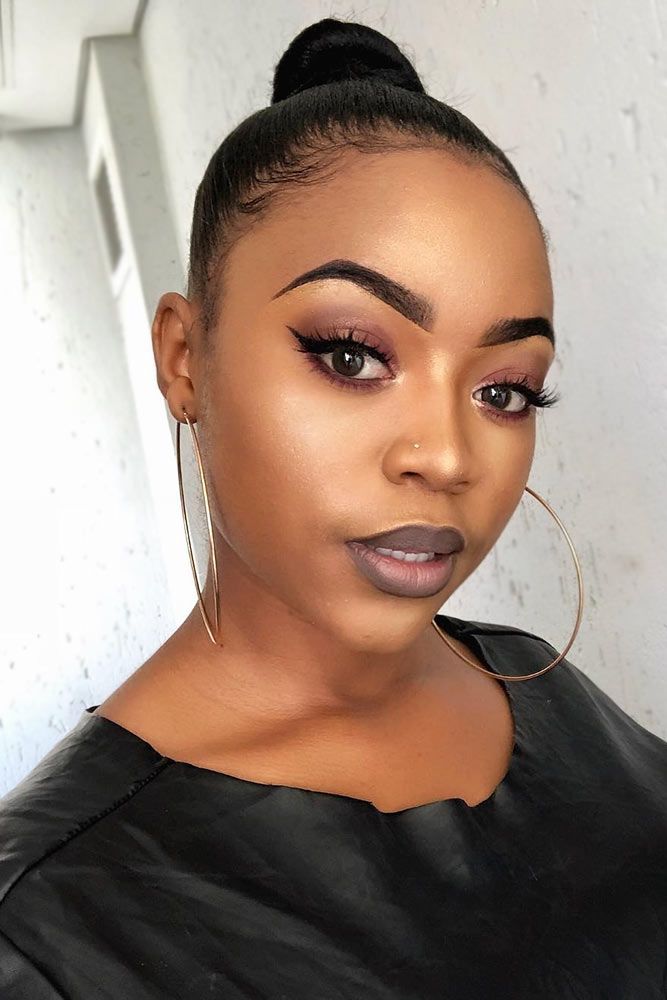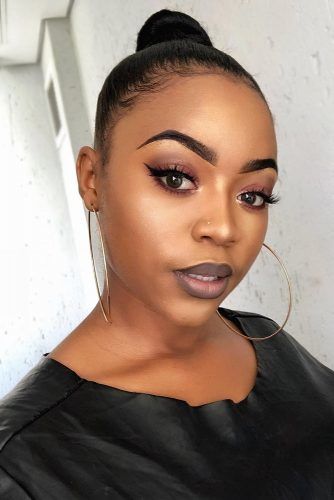 It's no secret that every girl with natural hair dreams of rocking a perfectly sleek mane. However, getting a straight shine-reflecting look will probably take a lot of time and products for its maintenance. So you can go for a stylish compromise - a sleek updo. Before styling your locks, prep them with soft straightening conditioners designed for curly hair. Then, work some softening mousse into your damp hair. Once your hair is almost dry, apply a shiny pomade and brush the top. As for the rest of the hair, it's totally up to you: it can be a tight bun, a pony or a low updo.


Half-Up Hairstyles For Long Hair
Credit photo: instagram.com/chimeedwards, instagram.com/ynotkeeb, instagram.com/_gabriellaelena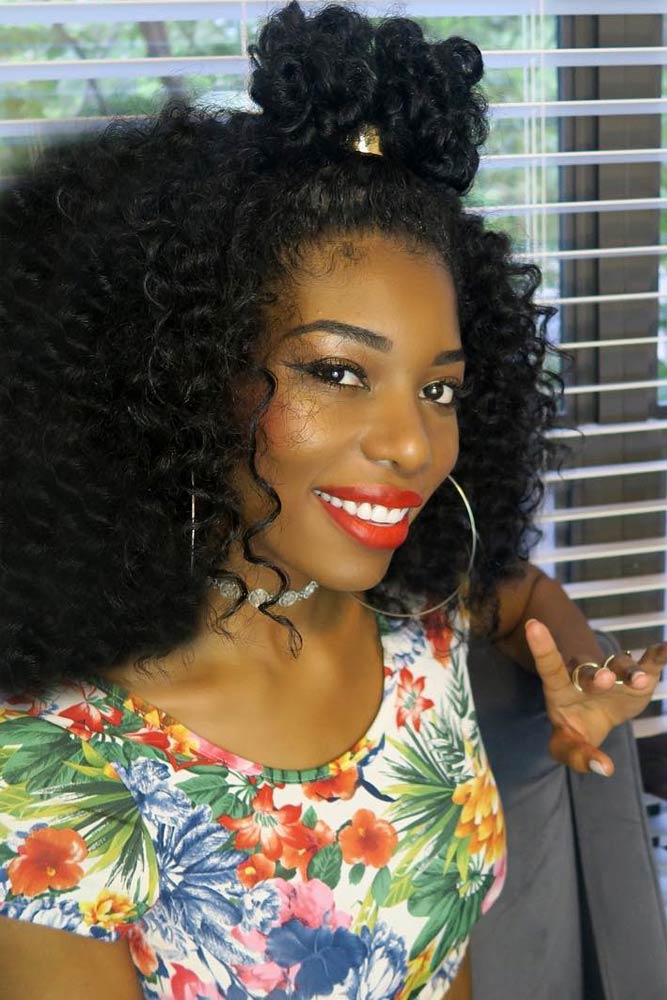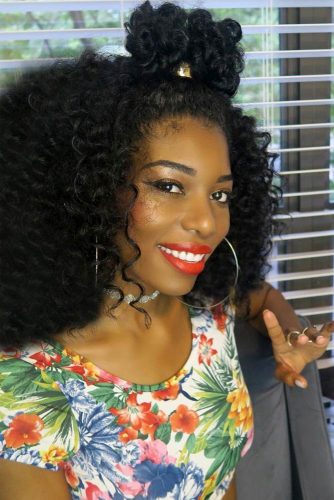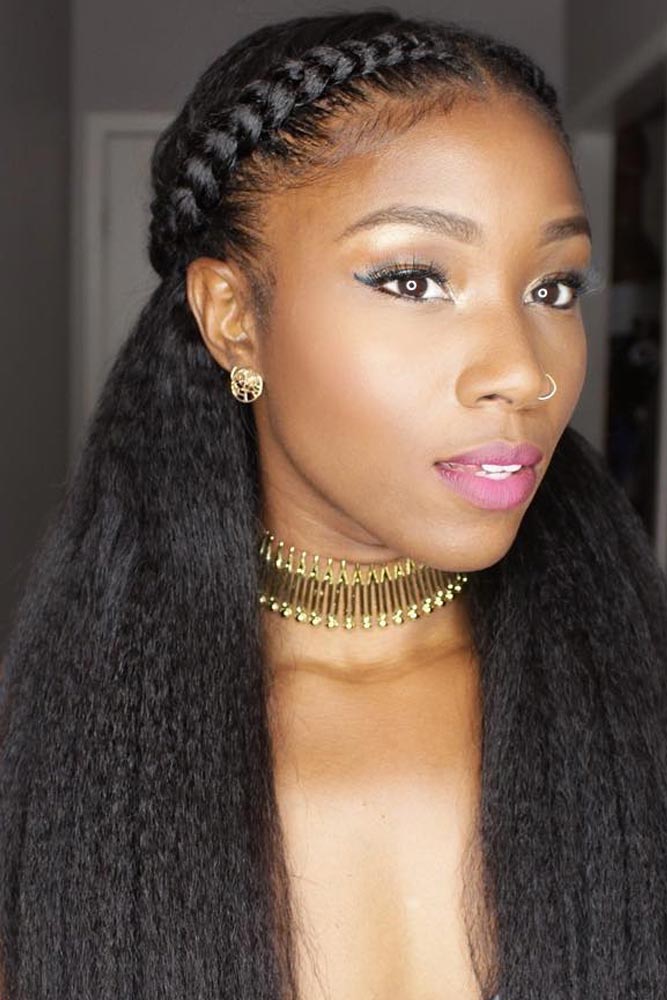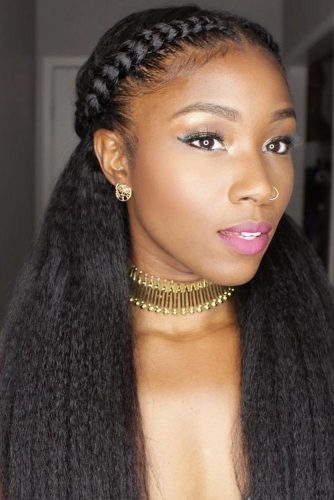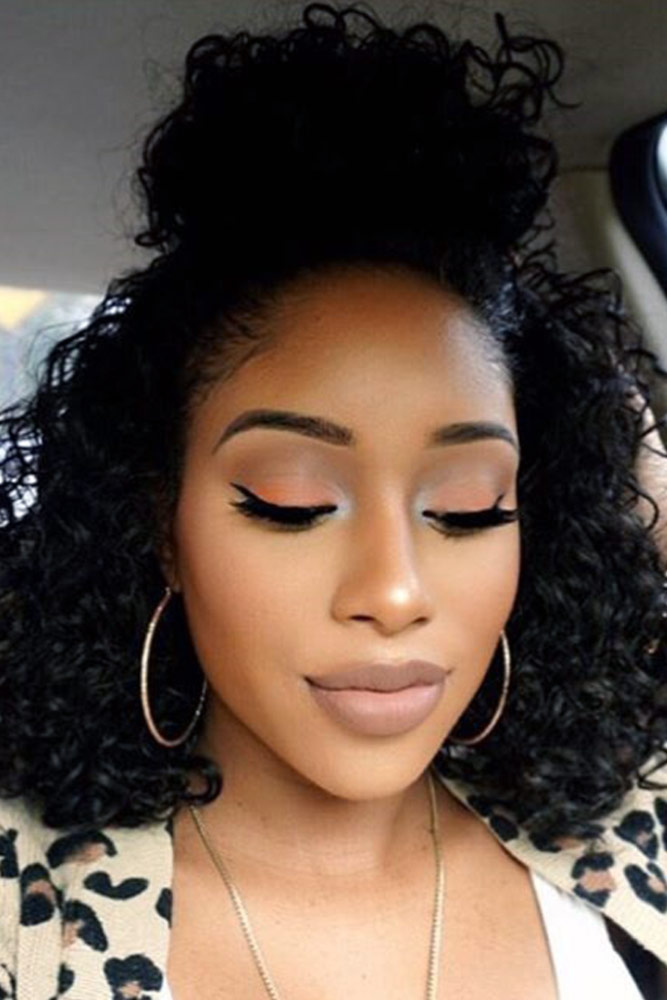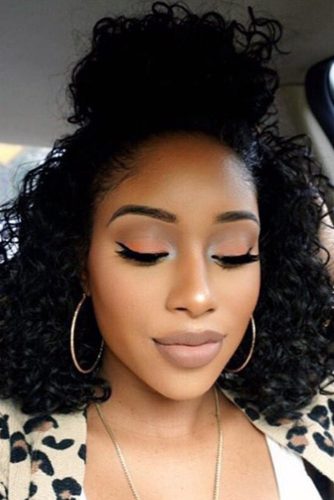 Whether you have long or short hair, half-ups will always be there for your on-point look. In fact, all you need is to separate off the top layer of your curls and turn them into a little pony, knot, or a bun. Also, don't forget to let your inner experimenter show up when styling an updo. All in all, it takes minutes, so why not add some creativity? If you're into braids, you can create two tight braids on each side or do a simple halo on the crown. Such styles not only nicely fit into any look and outfit but they also give a comfortable feel, which is a win for curly ladies!


Natural Hairstyles With Side Braids


When it comes to the variety of protective styles, minds go crazy, eyes go envious, and jaws drop on the floor. If you already flaunt with crochets, box braids or twisted braids, you can always make them look even better by styling them into a side braid. Or, you can cornrow your head and install some extensions that will allow you for endless experiments. Also, wearing faux locks over your braided top will save you the time you spend on appointments. You will love the way you can switch between anything from Senegalese twists to thick natural rope braids.
Ponytail Hairstyles
Credit photo: instagram.com/saythelees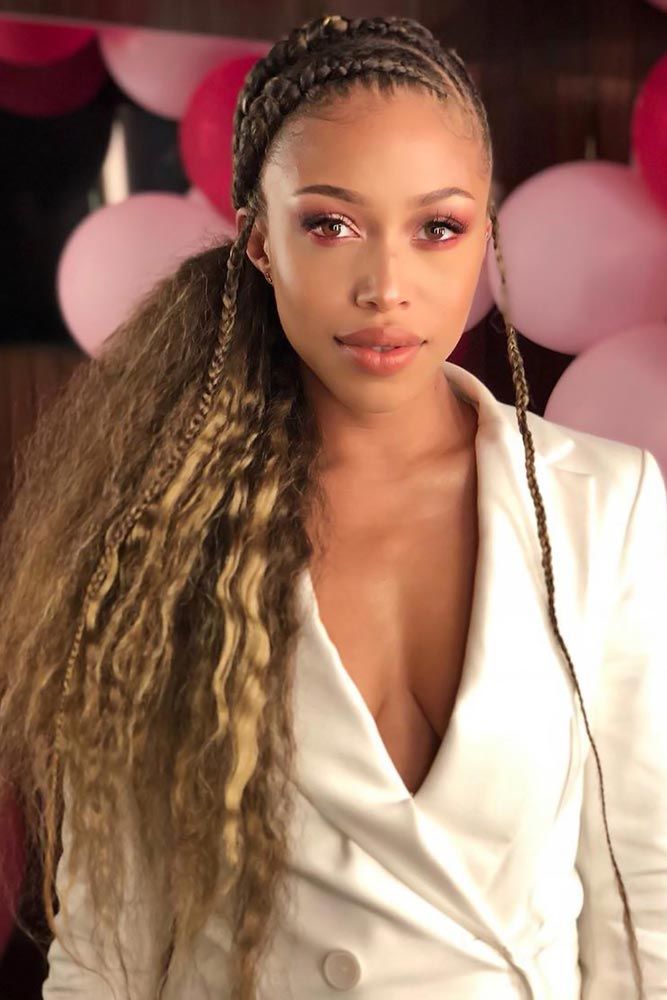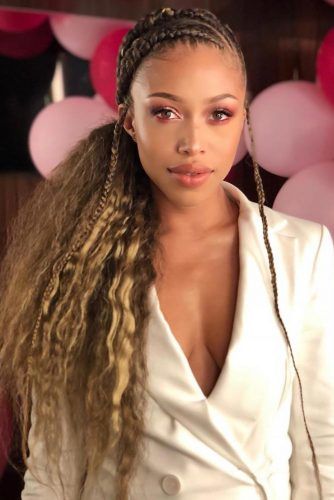 A ponytail is another straightforward hairstyle that can turn your mane into a magazine cover. A couple of striking cornrows on the top or a touch of side cascading braids that transform into a full curly ponytail is enough to get a radiant look. If you want to spice things up and breathe individuality into your style, you can finish it with embellishments like rhinestones and beads. Be it a high pony with a full luscious mane or low ponytail with distinctive curls, you will simply take this familiar style to the next level.


FAQ: Natural Hairstyles
How do you protect your natural hair?
The San Francisco Institute of Esthetics and Cosmetology experts find it best to wear box braids with extensions, then move to a more uncomplicated style like plaiting your natural hair. It will protect your natural hair, putting it under different strains.
What are the best protective hairstyles for hair growth?
Loose French Braid.
Low Messy Bun.
Beach Waves.
Twisted Updo.
Chignon Bun.