Try Our These Hit Long Layered Haircuts And You Won't Regret
Long layered haircuts work great for those who are trying to go from a short style to a longer length and are looking for an in-between style. Long hair is gorgeous, but sometimes it can be quite tedious to style, especially if you are in the process of growing out your hair. Or, if you have had long hair for quite some time and need a change, a layered long haircut can be a fun option. A layered cut will add volume and eliminate some of that weight if you have heavy, limp hair.
ADVERTISEMENT ‧ CONTINUE READING BELOW
Layered haircuts can add a lot of diversity to your normal style. You should always ask your hairdresser for smooth graded layers in the front that softly frame your face with longer layers in the back. Most layered cuts have longer bangs which can be either styled to one side or worn straight across for a blunt effect.
Whether you opt for classic or funky, haircuts for long hair can really show off your style and personality. Also, make sure to remind your stylist of the specifics you opt for. Do you want a soft, feminine look with sleek and smooth layers that blend perfectly? Or, do you want a messy, shaggy style for a bolder and daring look? Remember to ask your stylist to cut your hair around your face to accentuate your best features: whether it's your cheekbones, chin, or your eyes.
Long, Layered Waves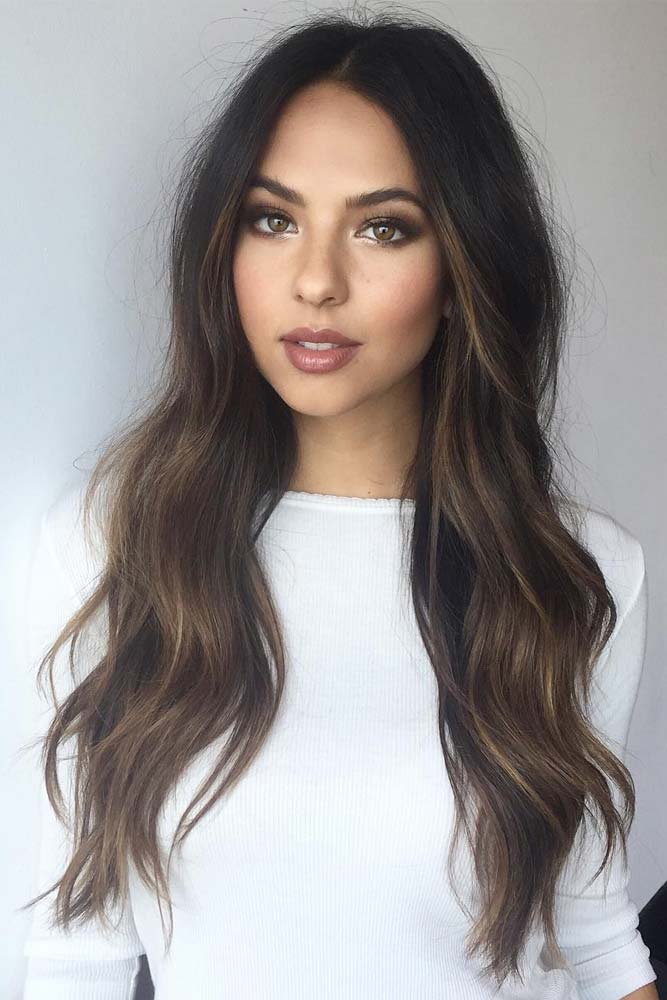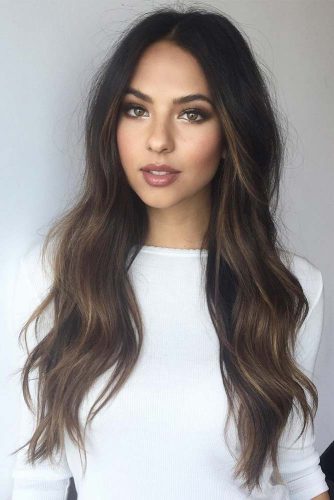 Long hair can look and feel heavy and lifeless without longer layers. Long layered haircuts will add a natural texture to longer locks. With natural curls, there are dozens of ways to rock your locks from kinky curls to casual beach waves. Whether you wear your hair up or down, you'll feel feminine and pretty with this gorgeous cut.
Source: Christenharper via Instagram
ADVERTISEMENT ‧ CONTINUE READING BELOW
Balayage With Longer Layers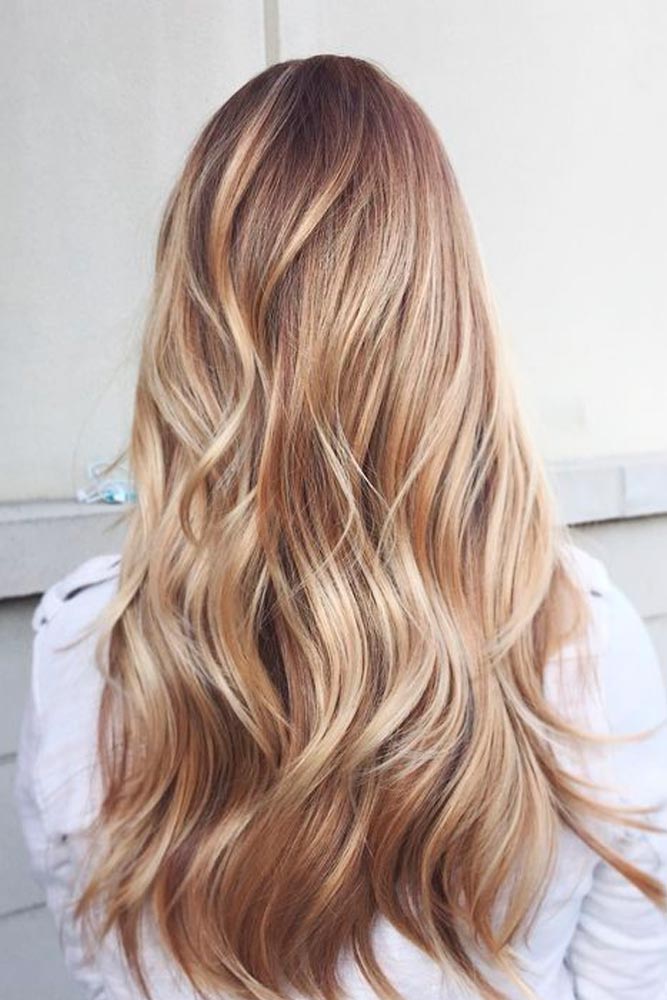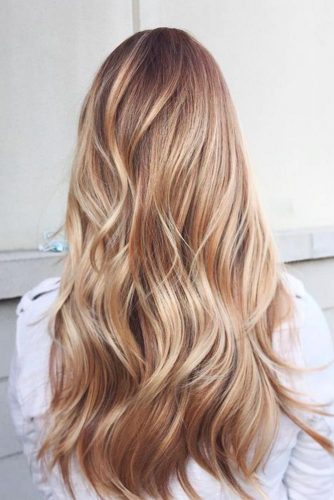 Long layers can be hard to maintain, which is why we suggest subtle layers. The varying lengths of the balayage style might appear complicated, but they tend to fall gracefully for a chic, natural look. This fun haircut looks great either blown out or with sexy, beachy waves.
Source: Arielle Poll via Pinterest
ADVERTISEMENT ‧ CONTINUE READING BELOW
Messy Layered Hair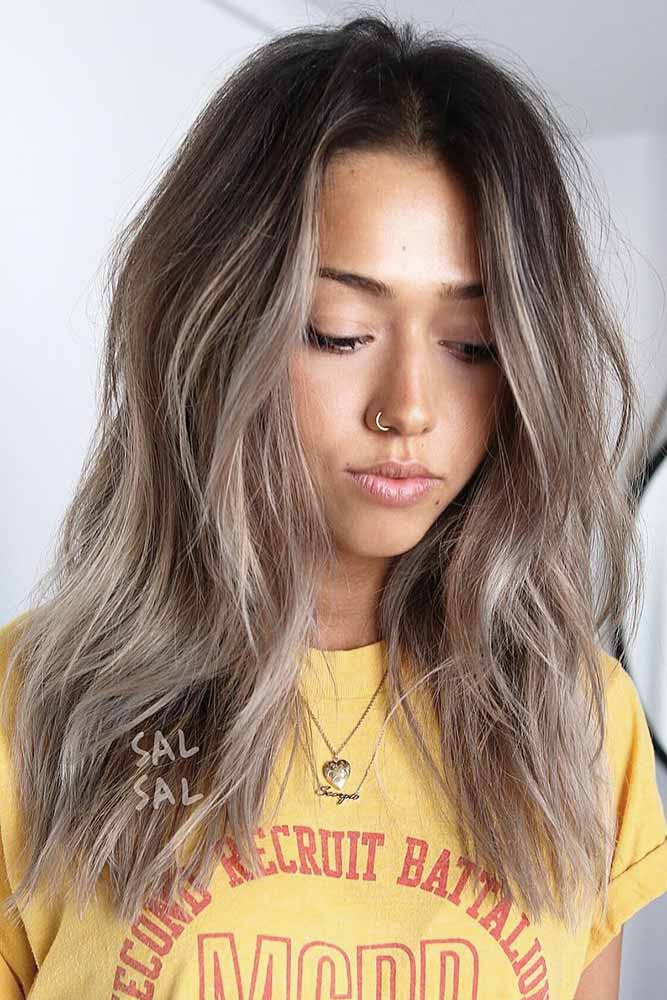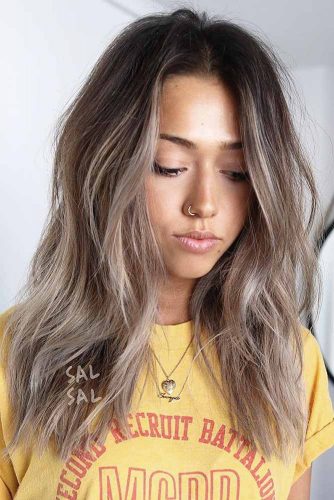 If you want soft and subtle blond and brown highlights, you should check out highlighted layers for longer hairstyles. This fun style works great for heavy, thick hair and it also adds extra bounce to fine hair that lacks volume.
Source: salsalhair via Instagram
ADVERTISEMENT ‧ CONTINUE READING BELOW
Textured Long Layered Haircut
For those of you with natural waves, you can choose to go with some stratified strands. If you want to rock those beachy waves and don't have natural waves, just spritz saltwater spray on your wet hair and allow it to air dry.
Source: Salsalhair via Instagram
ADVERTISEMENT ‧ CONTINUE READING BELOW
Classic Flipped Layers With A Deep Part
For those who prefer a more classic look, this sophisticated style will add tons of volume and bounce to your hair. It works best for those with finer or wavy hair. The deep part adds a dramatic, sultry look as well as movement and volume.
Source: Kristin_ess via Instagram
Waves With Long Layers And Bangs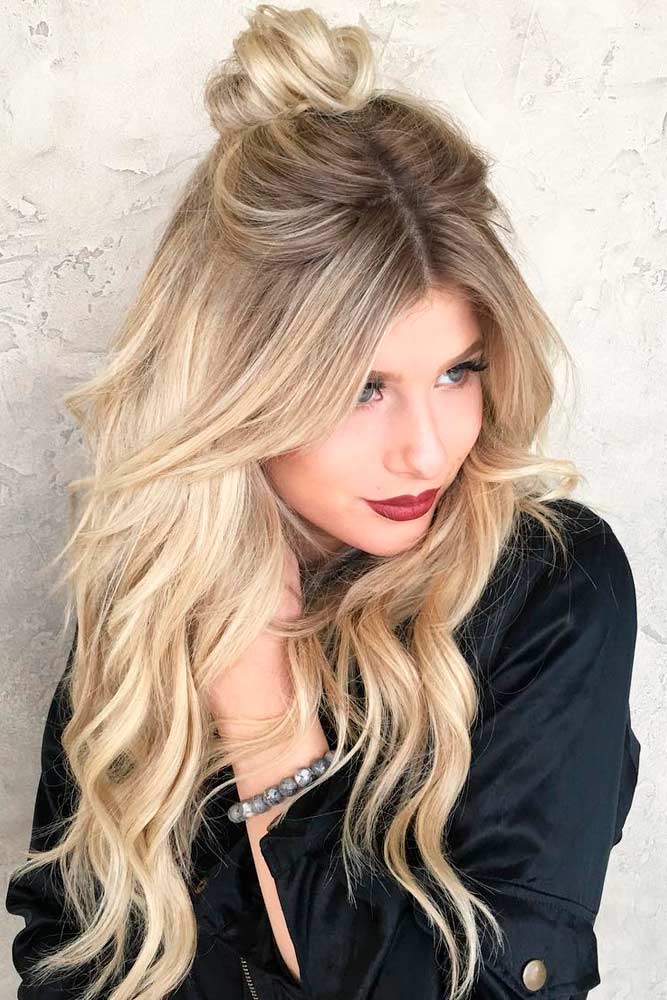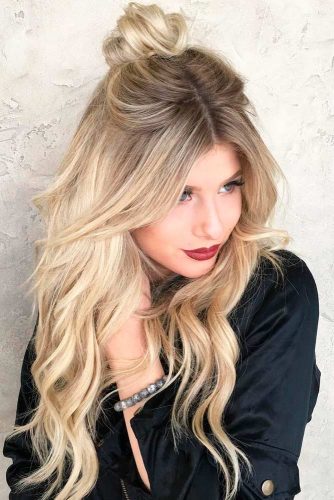 If you want an adorable, chic look for your longer tresses, bangs work great for long layers, this style suits all hair types as it frames your face for a soft and subtle look. If you want to accentuate your eyes, you should opt for straight, longer bangs. You will look irresistible with this cute and fun hairstyle.
Source: Hairbymarissasue via Instagram
Choppy Yet Long Layers For Straight Hair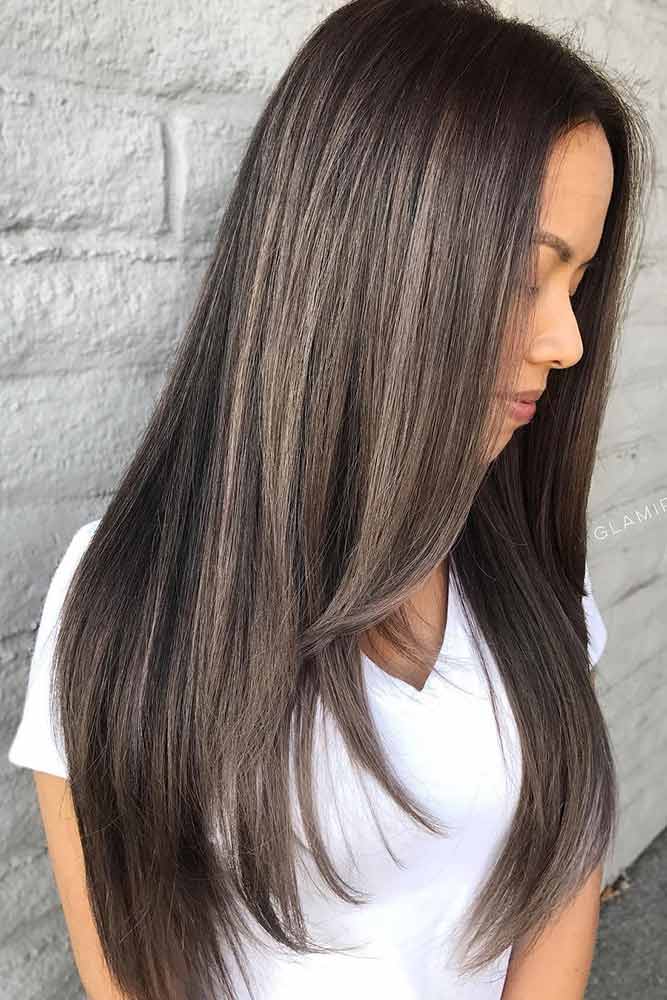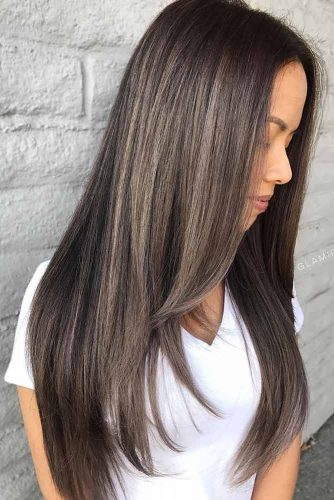 If you have naturally straight hair and still want a long layered cut, these choppy layers are perfect. They add bounce and shape to your hair without taking away from the fullness or length. If you want to make this style pop even more, add some soft balayage highlights to the ends.
Source: lux_salon via Instagram
ADVERTISEMENT ‧ CONTINUE READING BELOW
U-Shaped Cut With Classic Layers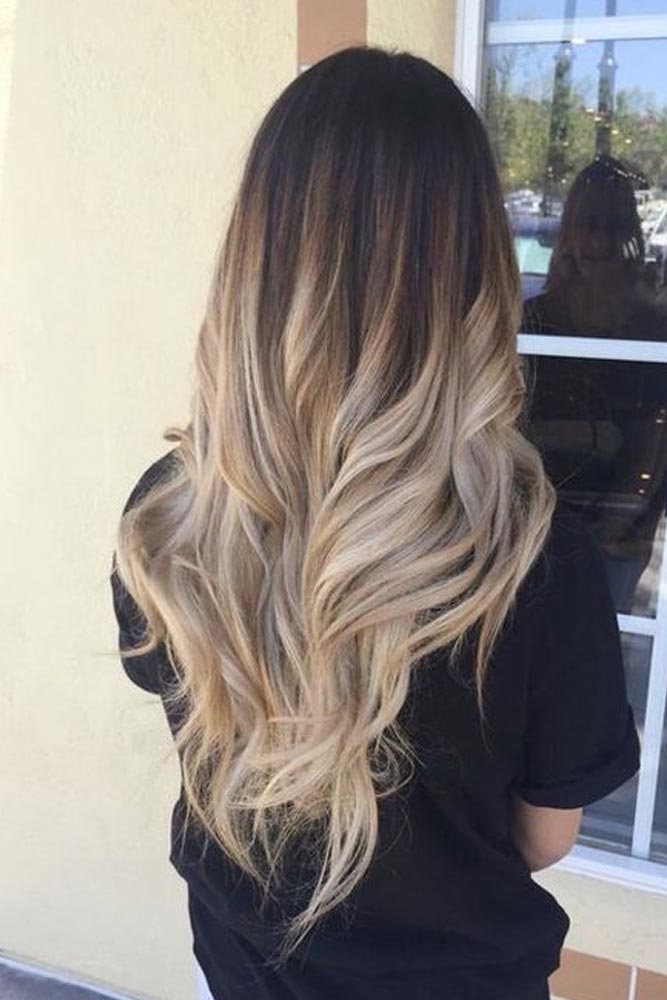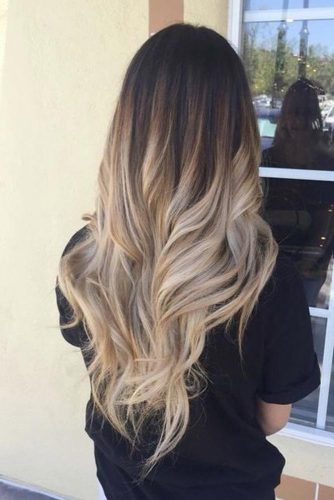 If you are hesitant about longer layers, this look is a great first step towards a long layered cut. This simple yet classy cut is fringed with its cool U-shaped silhouette. It's easy to manage, too. Simply add some smoothing cream and dry it with a round brush for extra bounce.
Source: Justvictoriaaa via Pinterest
Voluminous Layers For Long Hair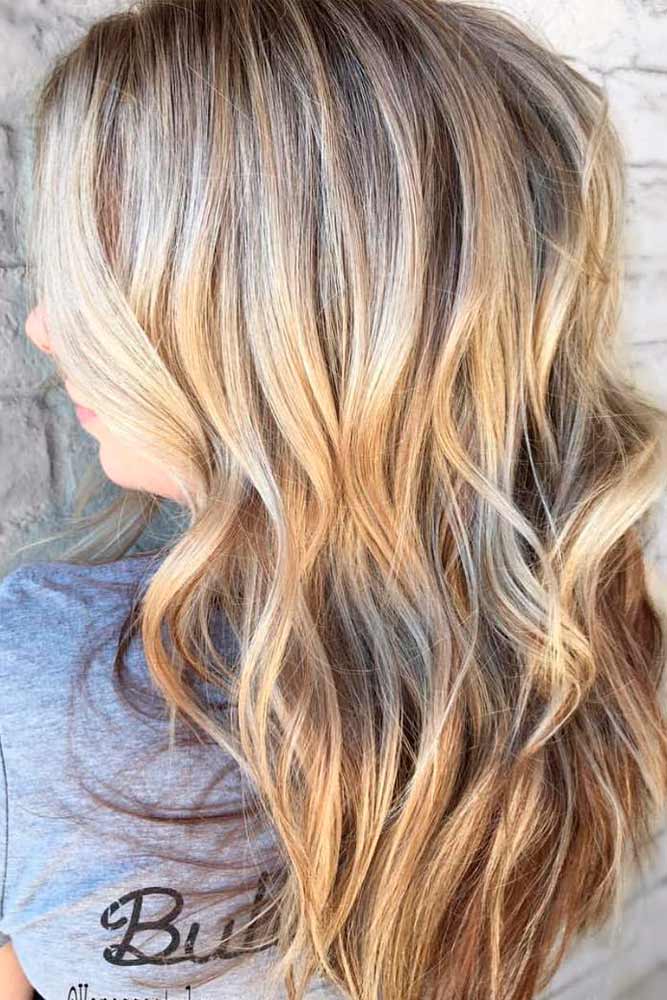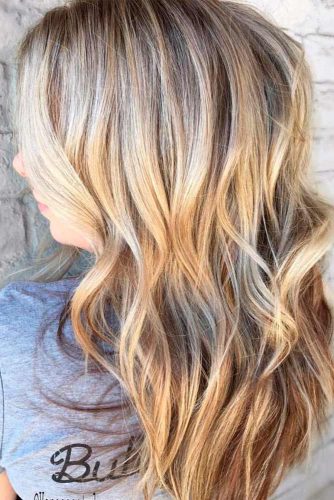 You might think that short layers for long hair are impossible. You think it will be a challenge to curl chin-length strands, correct? You couldn't be more wrong. Curling shorter layers can add some extra bounce and texture to frame your face. This look works great for an updo, as well. This gorgeous cut also looks chic with highlights.
Source: Lux_salon via Instagram
Middle Parted Wavy Long Layered Hair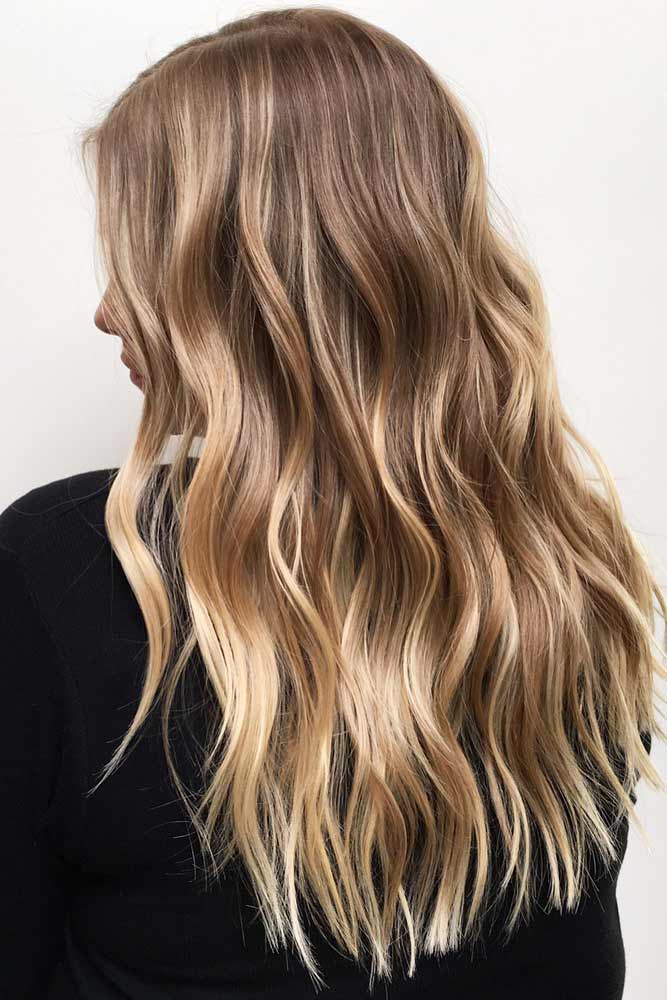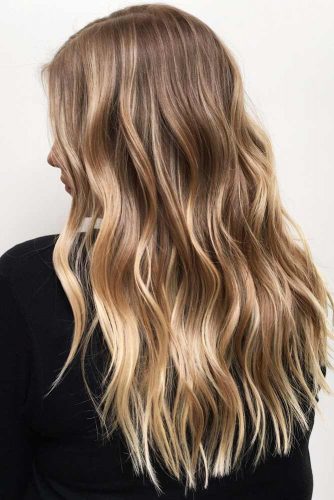 ADVERTISEMENT ‧ CONTINUE READING BELOW
Chic Layered Straight Hair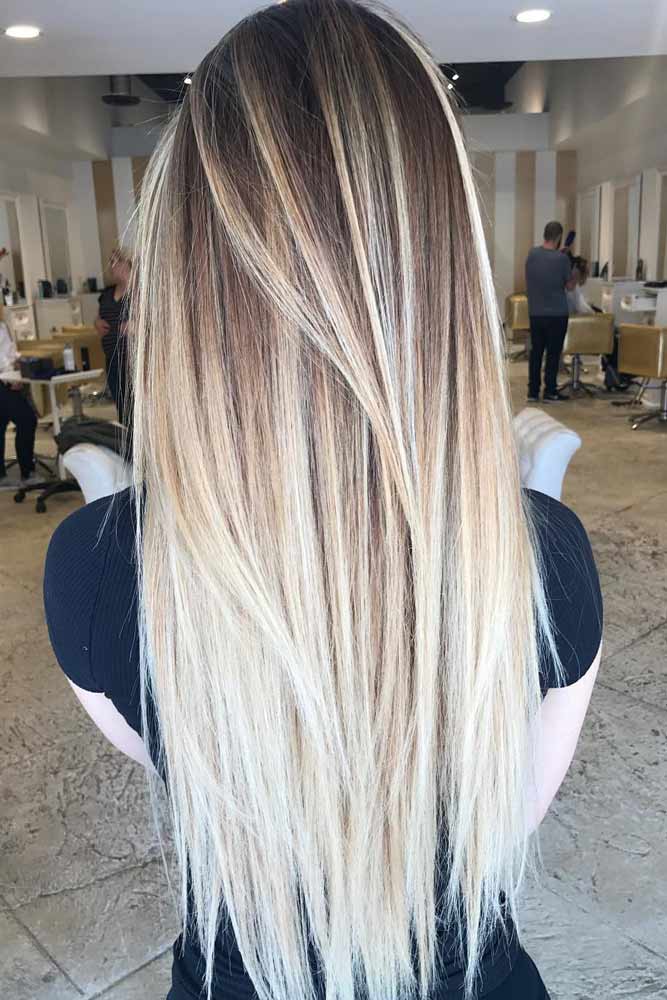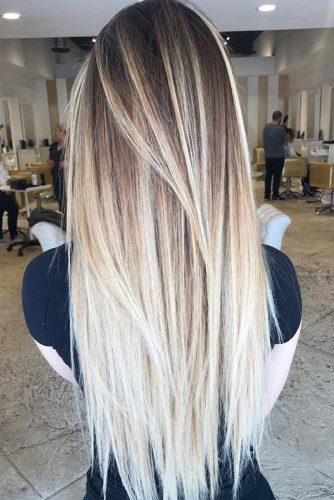 A straight hairstyle with layers always stays at the peak of popularity. In the combination with balayage and ombre color, long straight hair looks especially elegant and gorgeous.
Source: Lalak15 via Instagram
Babylights And Balayage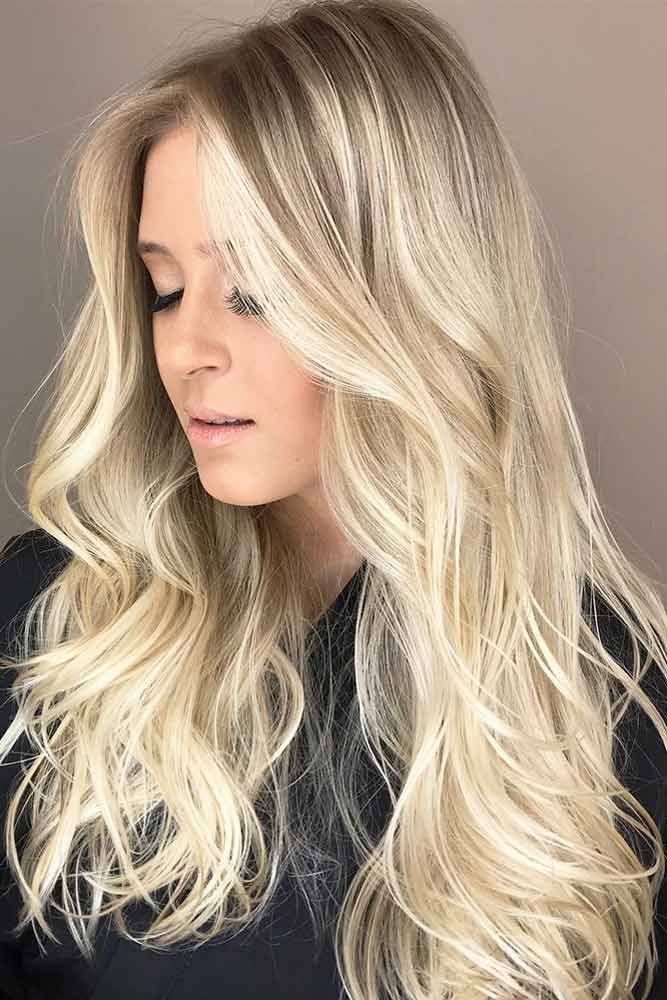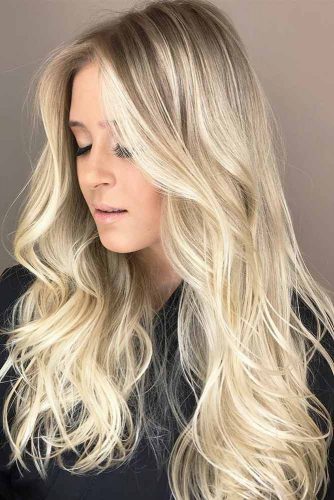 Golden Blonde Hair With Long Layers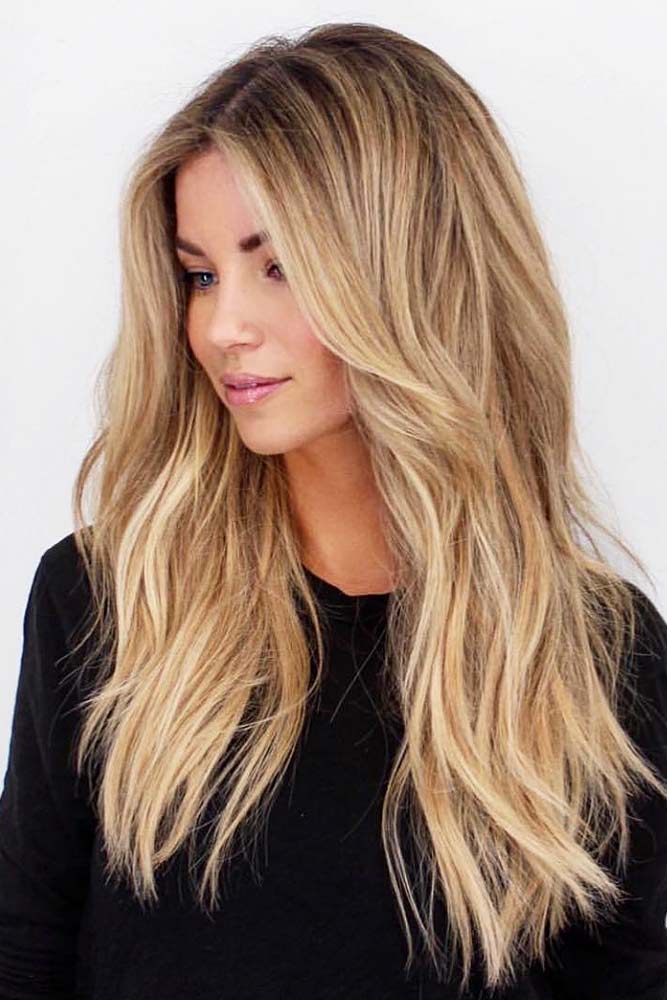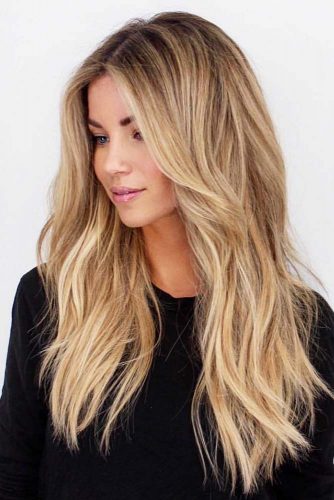 This pretty pale blonde fade is one of the more popular layered haircuts for long hair. The slightly choppy long layers add a ton of volume and texture to your hair. And what is prettier than blonde ombre hair? The fade from dark blonde to a warm honey brown and smooth buttery blonde is stunning!
To style, simply blow dry your hair with a round brush and flip out the ends as you dry to add volume and movement to your soft and silky tresses.
Source: Ninezeroone via Instagram
ADVERTISEMENT ‧ CONTINUE READING BELOW
Short, Medium, And Long Layers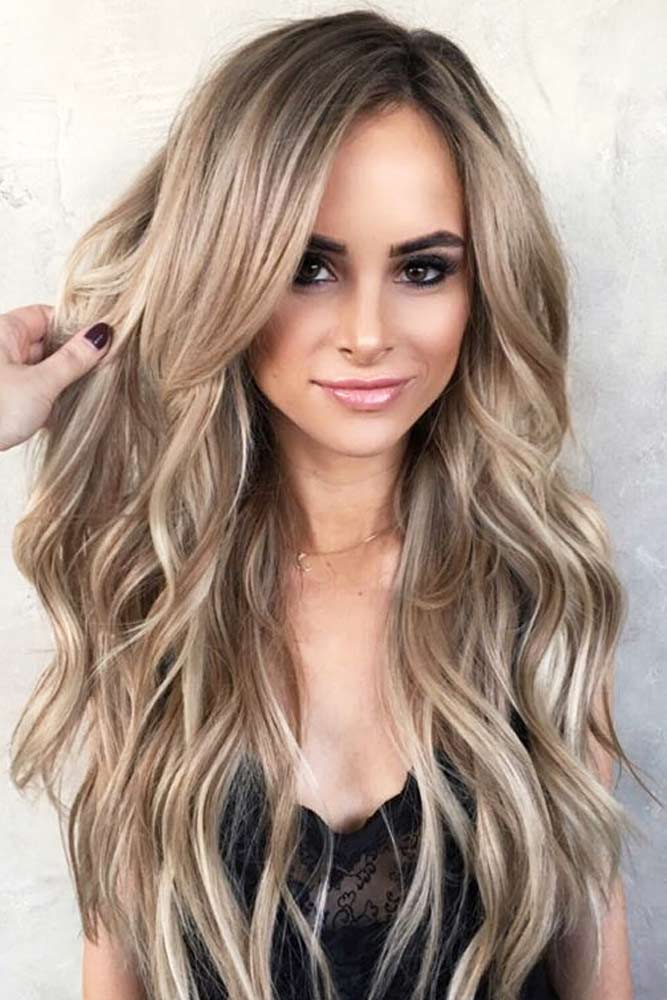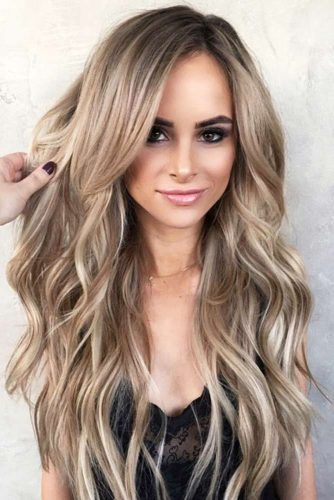 This sexy shag hairstyle is amongst one of the most trending styles for layered haircuts for long hair. Whether you want long hair with bangs or you wish to keep it longer, a choppy cut is a great way to add bounce and movement to your curly tresses!
This look has the best of it all with random short, long and medium layers throughout to add maximum volume. And the gorgeous blonde balayage tones will add a pretty shine to your curly locks!
To style, simply apply a generous amount of sea salt spray to your hair. When it's dry, flip your head over and run your fingers through your hair for a sexy bedhead look that will drive men wild with passion!
Source: Hairby_chrissy via Instagram
Two-Toned Jagged Long Layered Hair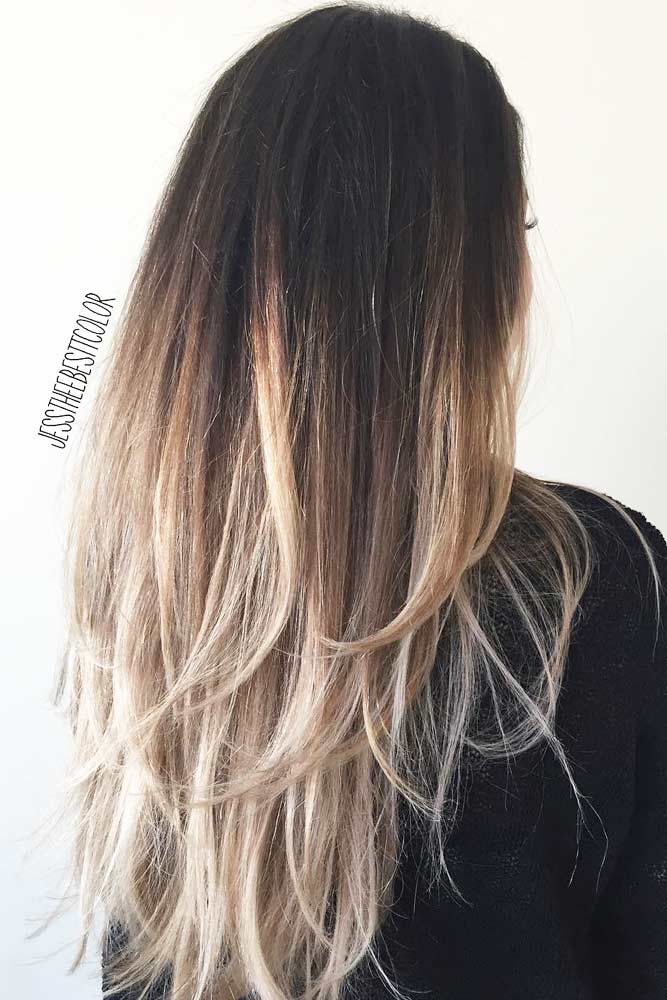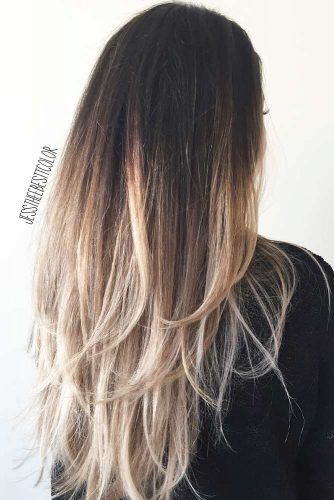 This cut with its jagged, eddy layers will create a ton of movement. Add some subtle high or lowlights to add extra depth and dimension.
Source: Jesstheebesttcolor via Instagram
V-Line Long Haircut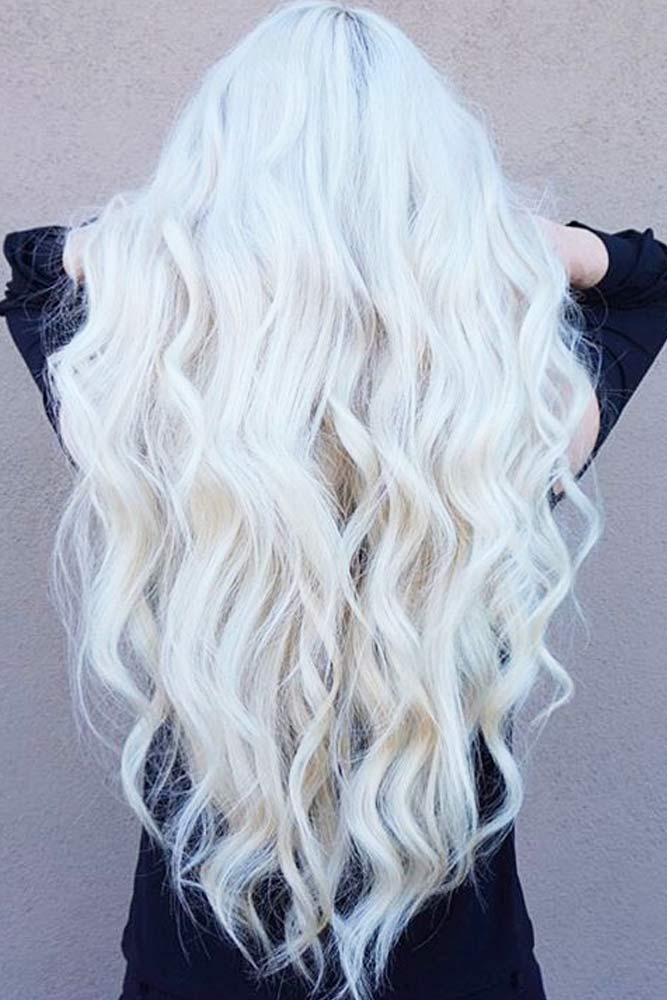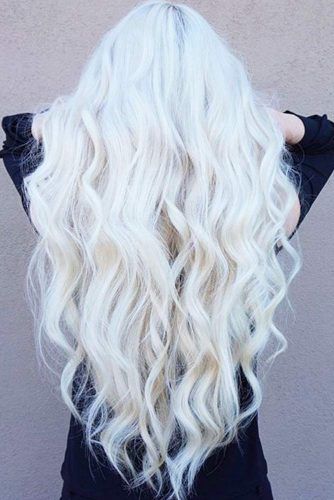 This edgy style allows for the ends to curve inward to form a funky V-line. If you want to make it a bit less edgy, curl the bottoms with a large barreled curling iron.
Source: Maggiemh via Instagram
ADVERTISEMENT ‧ CONTINUE READING BELOW
Mixed Layers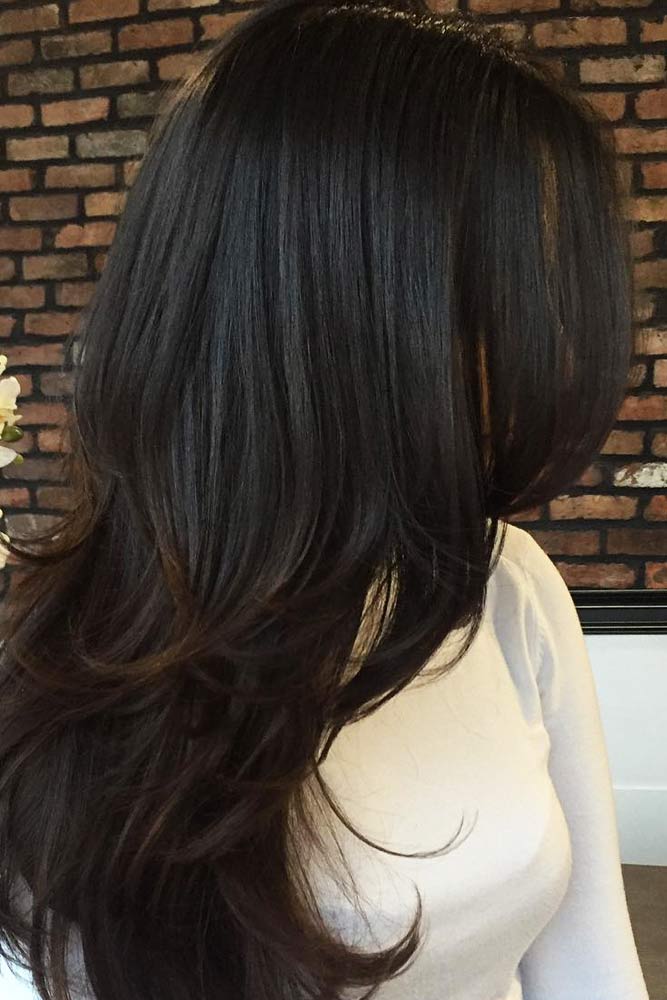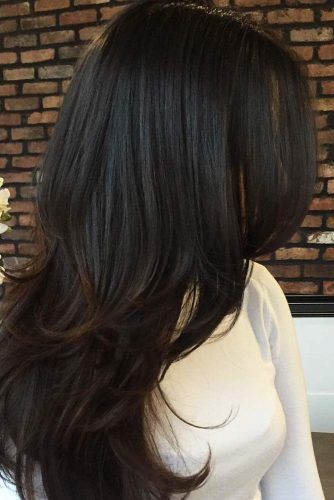 If you ask for a mixture of short, medium and long layers throughout the length of your hair, it will add a ton of volume and movement. Plus, it gives you unlimited styling options such as shaggy ponytails and messy updos.
Source: Thescissorsammurai via Instagram
Face Framing Long Layers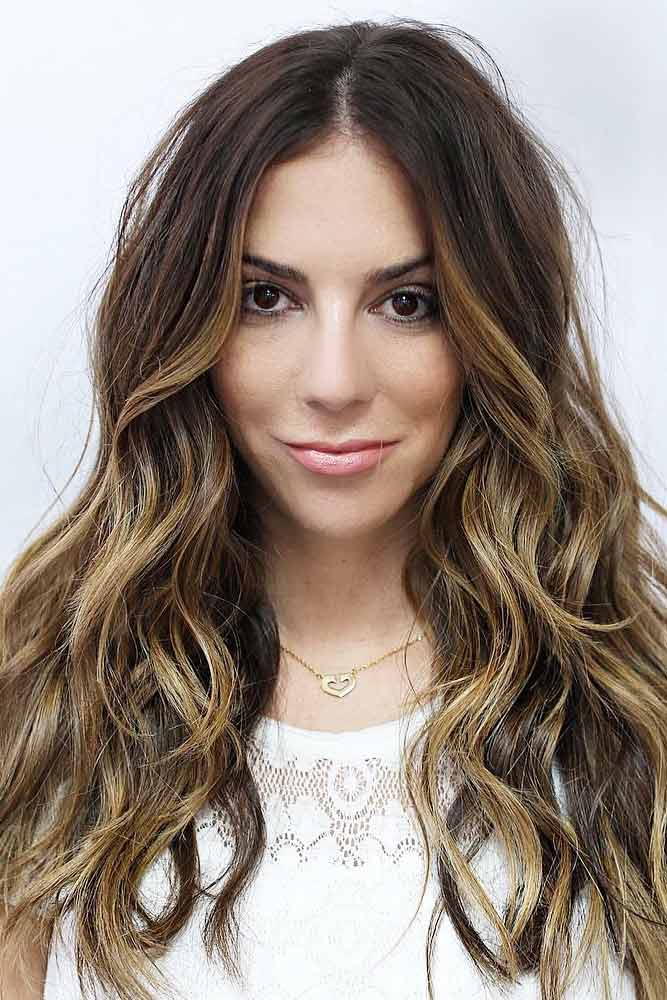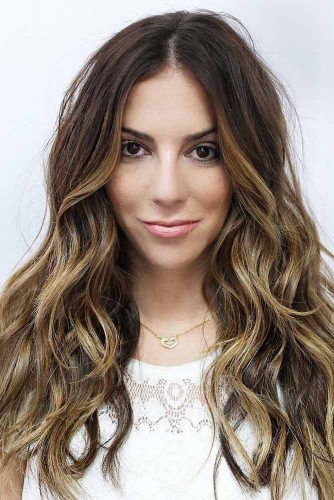 This style is incredibly flattering as long soft layers blend together to gently frame your face. The shortest layers are usually chin-length and blend gradually to the ends.
Source: Buddywporter via Instagram
Tousled Layers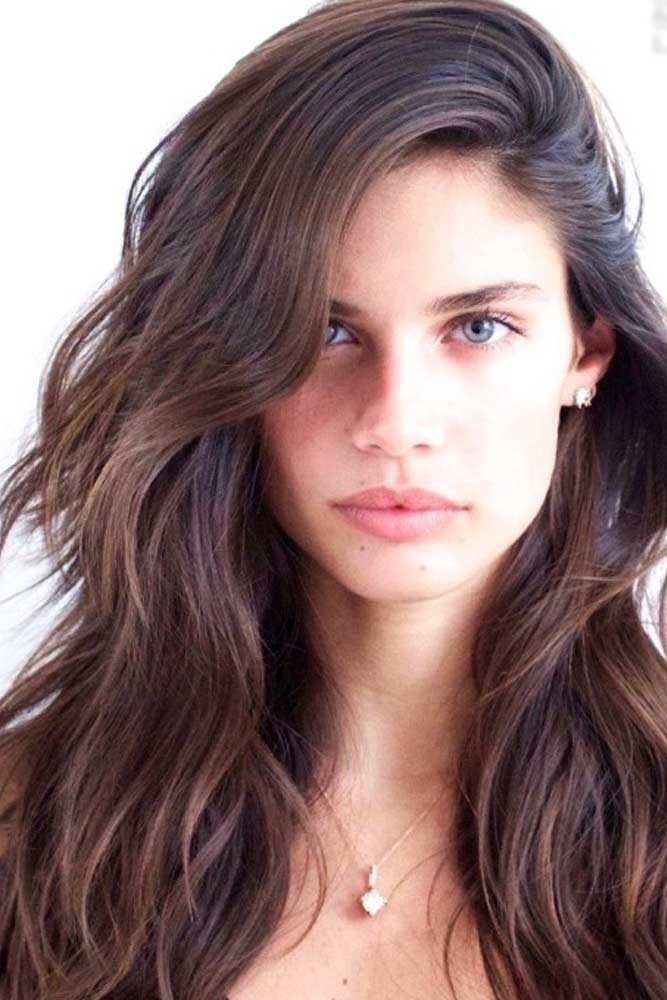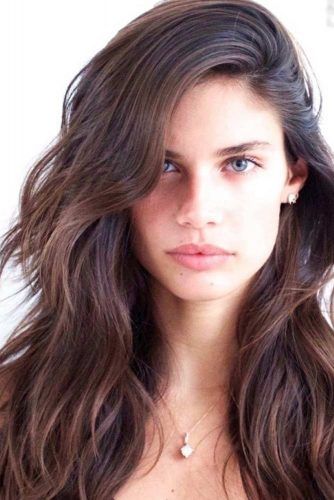 What is sexier than tousled, carefree layers and long, heavy bangs?
Source: Anhcotran
ADVERTISEMENT ‧ CONTINUE READING BELOW
Classy Flipped Out Layers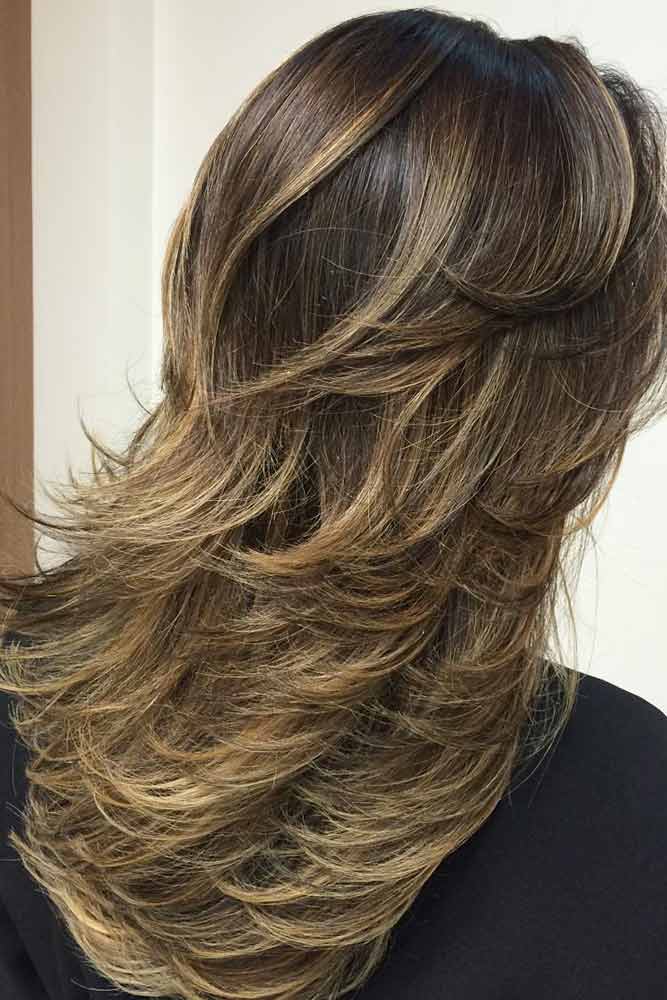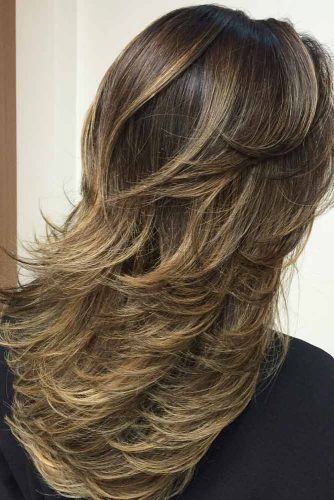 If you are looking for a more timeless style, this look is just for you. With its deep part and classic flipped layers, it adds both depth and bounce to your locks.
Source: Thassiodutra via Instagram
Straight and Chic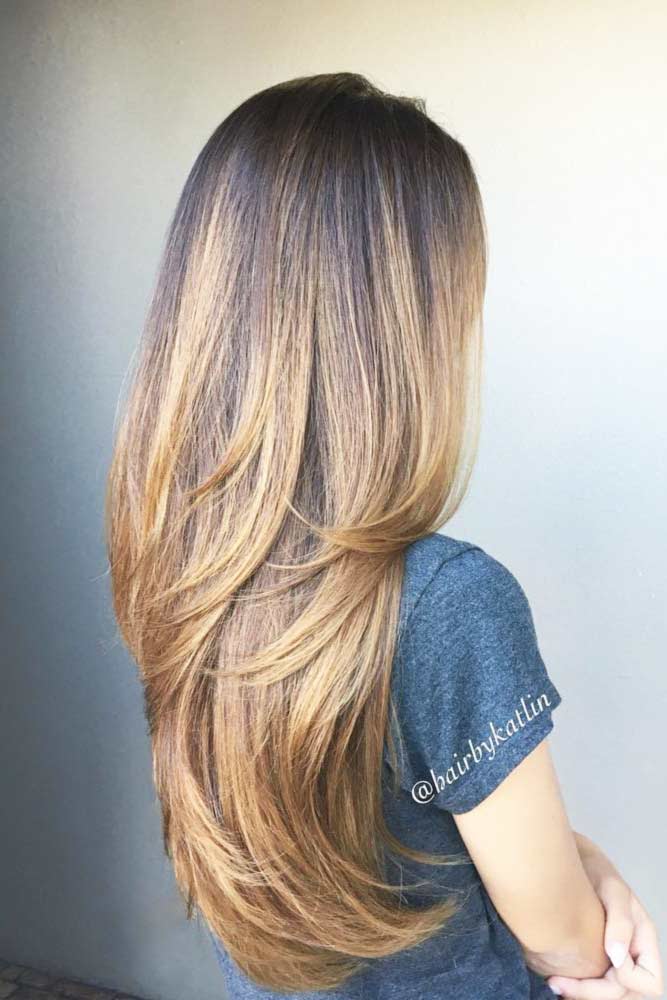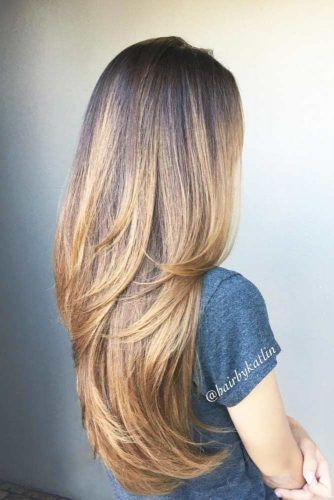 So many women with long hair are scared of cutting off their locks. It is the haircut especially for those mentioned as it mostly requires just shaping the layers. But who said that straight has to be boring?
Source: Hairbykatlin via Instagram
Long Shag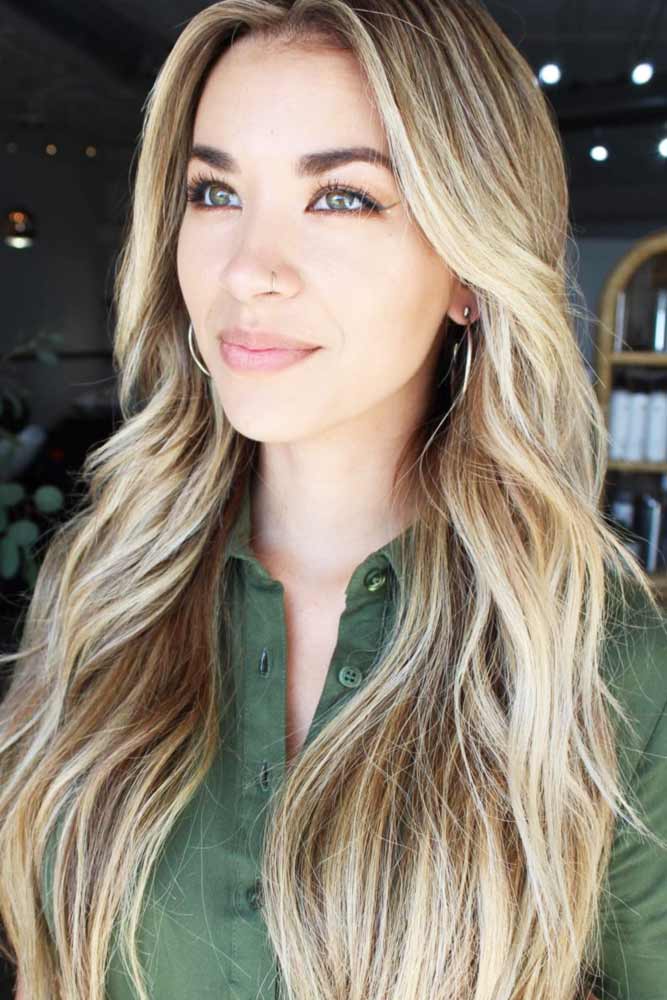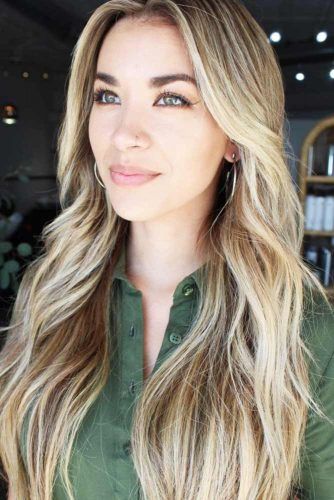 Looking all natural is a recent trend. Long shag is the best way out for those who do not want to put too much effort in the process of creating their everyday look. All you need to do is blow dry it and finger comb!
Source: Lo_wheelerdavis via Instagram
ADVERTISEMENT ‧ CONTINUE READING BELOW
Subtle Layers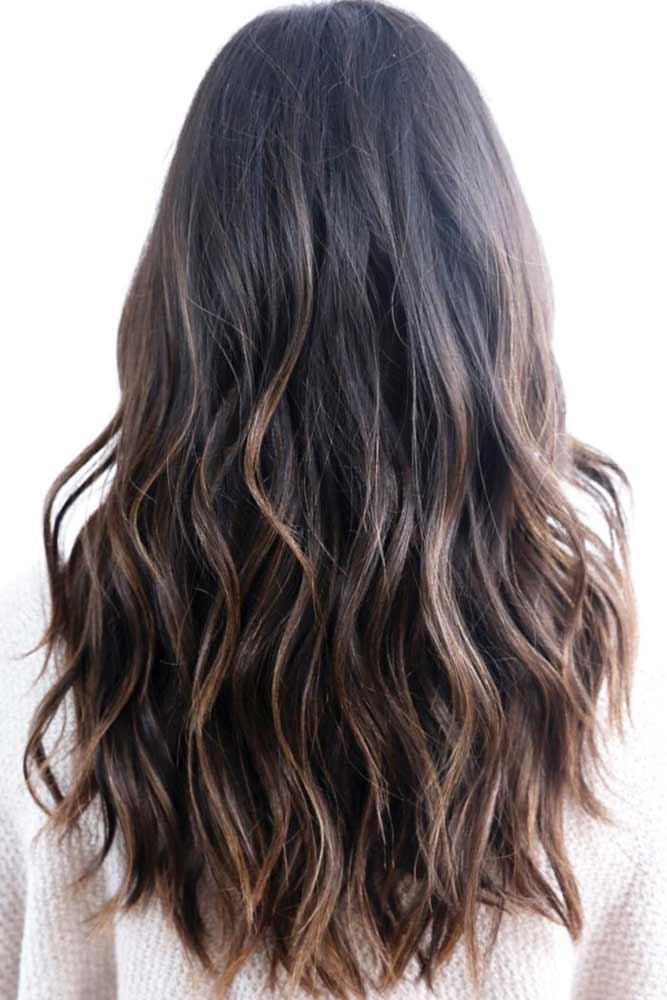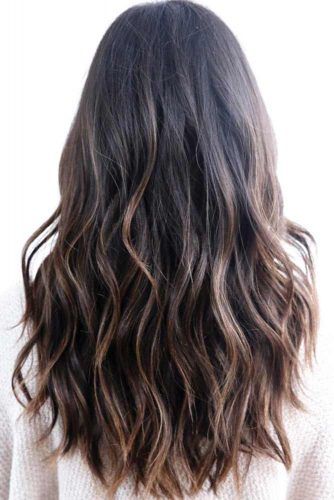 You have lots of hair but you want more volume? Then it is exactly what you need! Subtle layers are for those ladies who do not want to lose any length just to create an illusion of layers.
Source: Stephengarrison via Instagram
Add Voluminous Bangs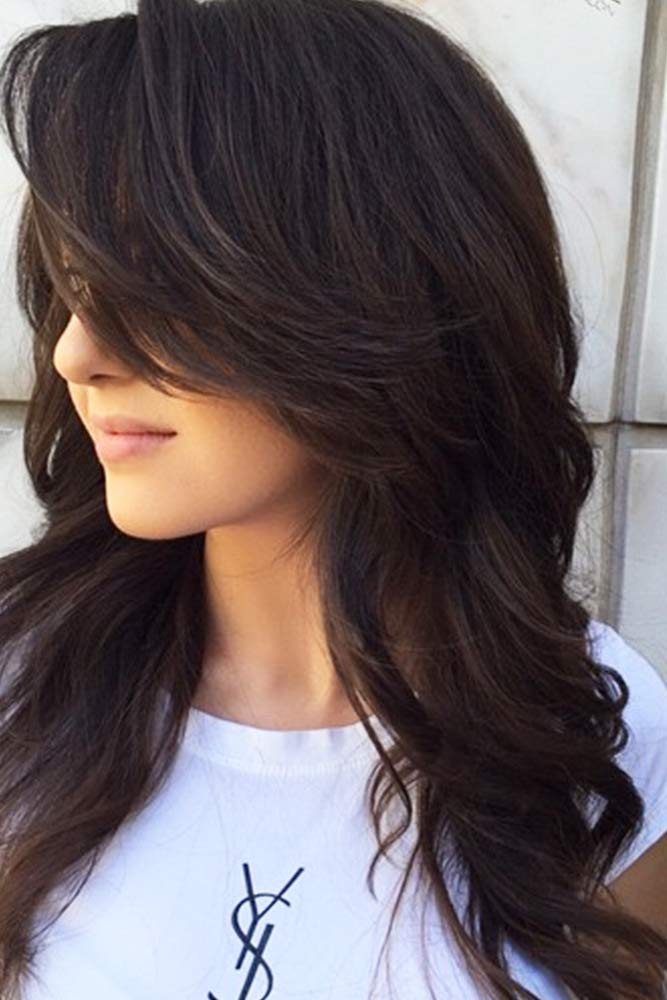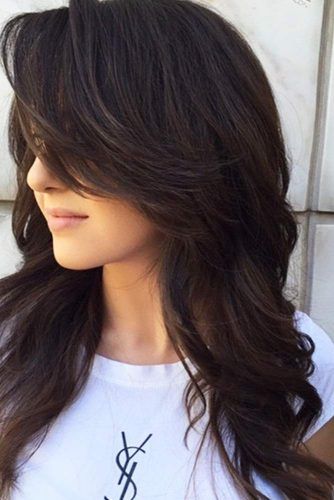 Add some more volume to your hair by mixing voluminous bangs with light curls cascading down your shoulders.
Source: Andoresalon via Instagram
Layered Waves And Straight Bang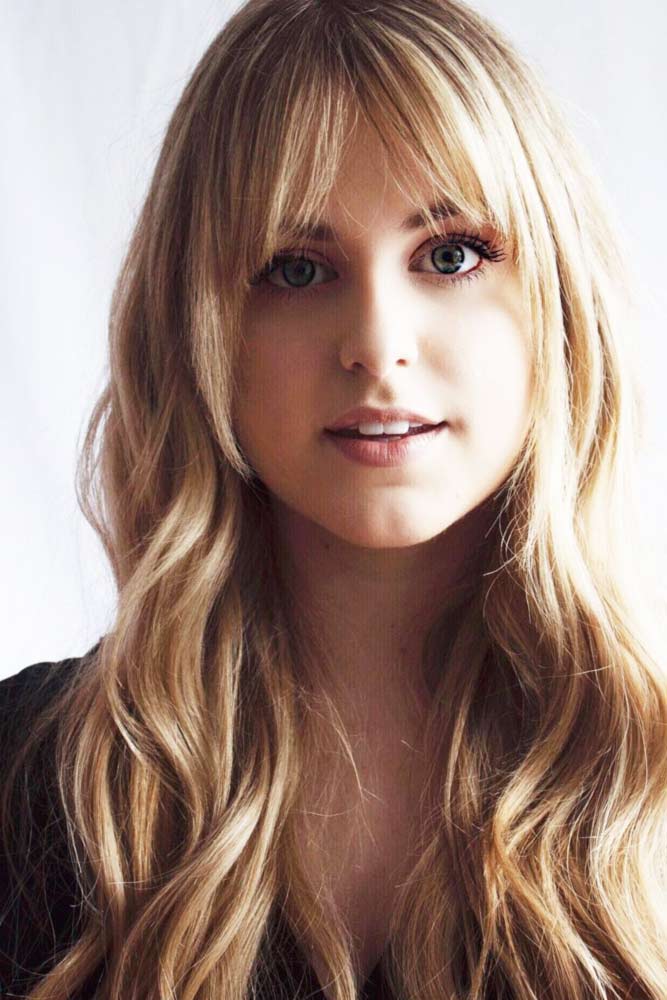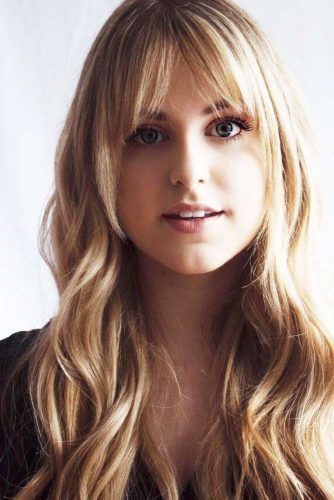 ADVERTISEMENT ‧ CONTINUE READING BELOW
Ooze Vacation Vibes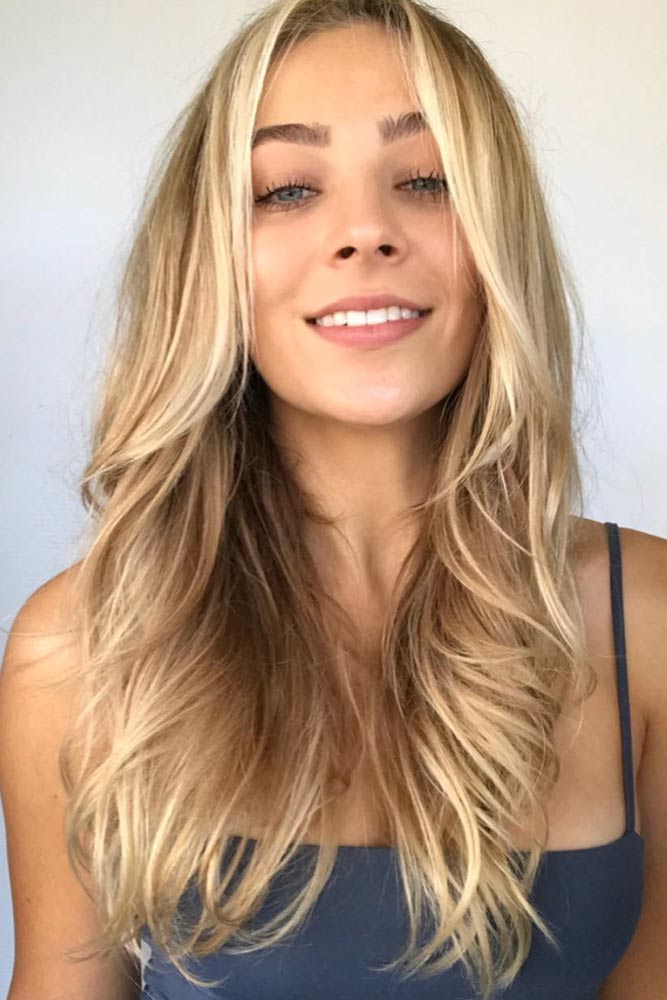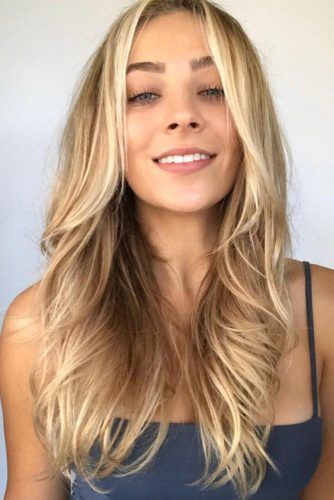 How to style this haircut with feathered and long layers so that it could look its best? We would recommend that you go for the blow dry, using a round brush. This way, you will add some volume and bounce to the otherwise lifeless tresses. And don't forget to accentuate those feathers. The easiest way to do it is to apply hair wax to the tips sparingly before blowing dry your tresses.
Source: chelseahaircutters via Instagram
Like A Barbie Girl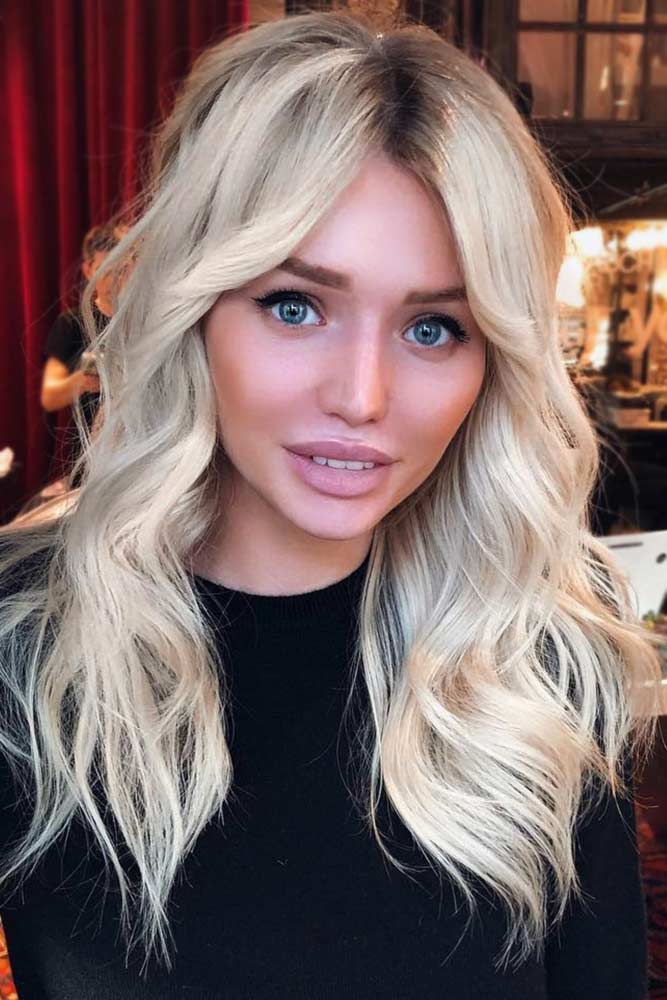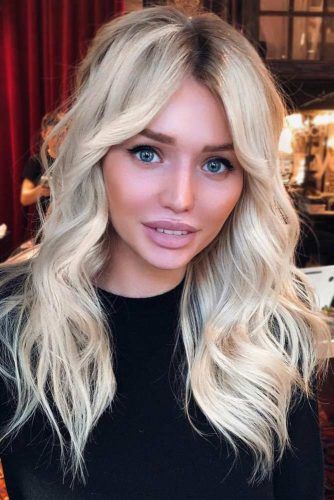 Ask your hair stylist to add smooth and graded face framing layers for your haircut to grant you more flexibility while styling. Also, when getting face framing layers, there is one rule to keep in mind. The shortest layer must be cut in a way to accentuate the most complimenting area of your face. It could be your chin or cheekbones, for instance. Thus, the haircut will flatter you most!
Source: ryabchik.moscow via Instagram
A Signature Hairstyle With Balayage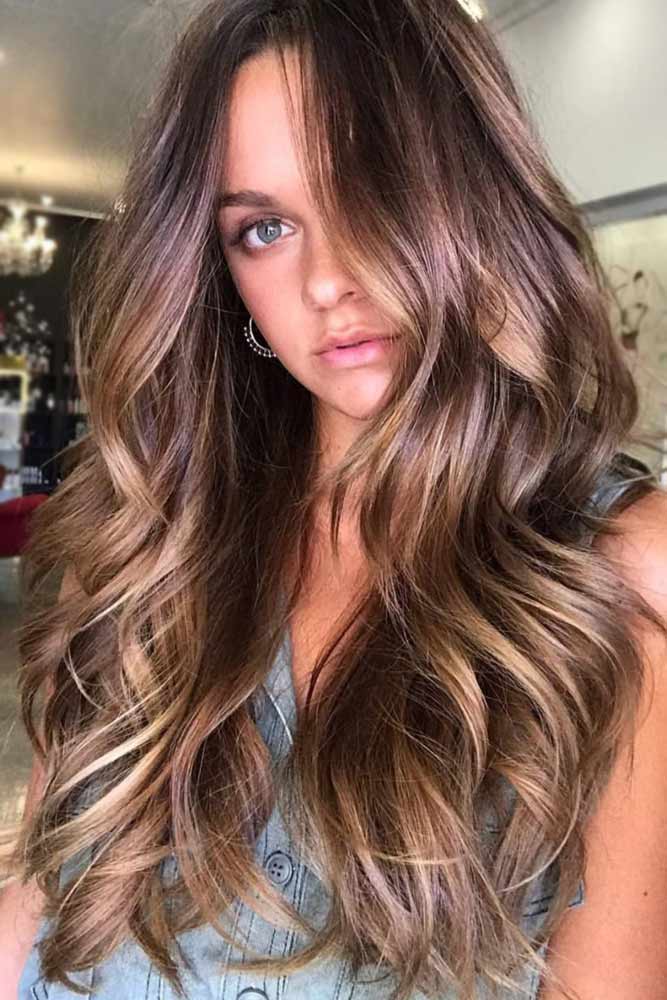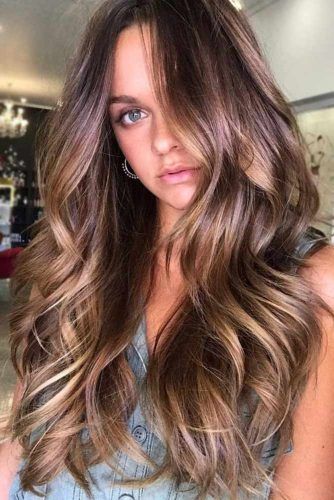 In case you have long and thick hair, one of long layered hairstyles is definitely to go for. Why? It's because layers take away some heaviness of your long tresses. As a result, they allow for more volume, which is something you could only dream of before. With layers, your thick tresses will stop being a burden for you. We think that this solution is the best.
Source: chelseahaircutters via Instagram
ADVERTISEMENT ‧ CONTINUE READING BELOW
Gorg Brown Hair With Highlights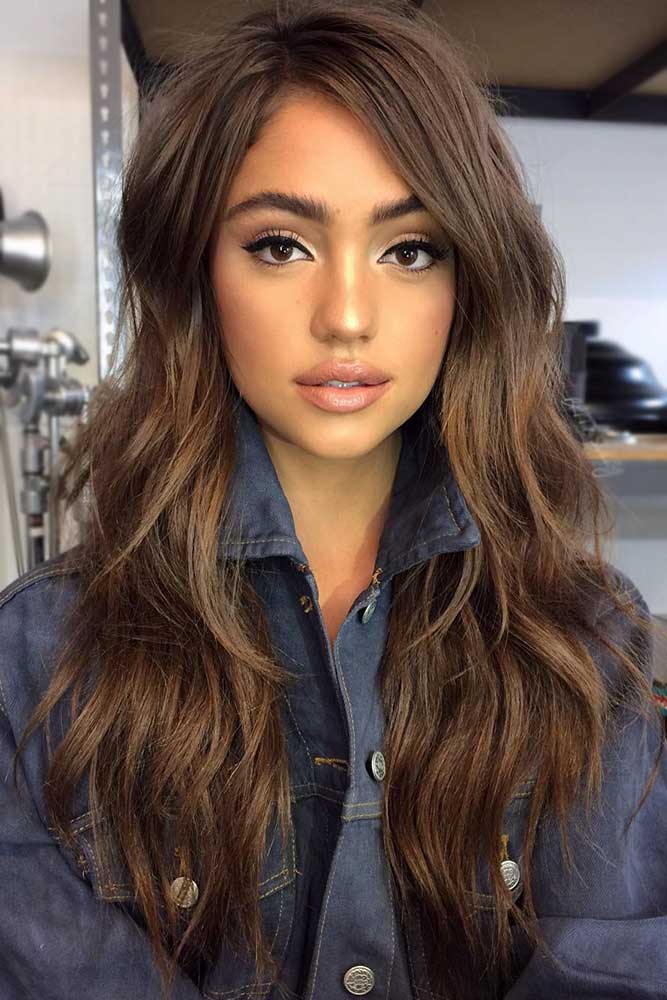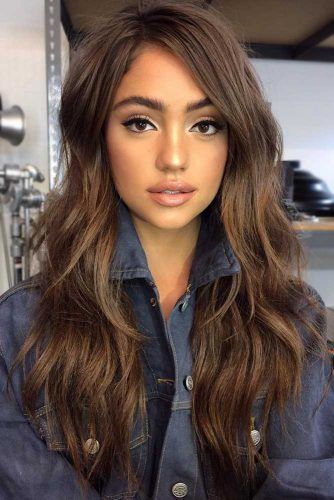 The haircut you can see here has one distinct feature: its layers are shorter, while the length stays pretty long. And subtle highlights done on brown hair are what makes this look especially sophisticated. The highlights along with the layers add not only bulk but also the necessary movement to this hairstyle. As for the styling products, we would recommend that you use flexible gel. This hairstyle needs not only hold but also softness.
Source: brittsully via Instagram
Soft Texture To Live For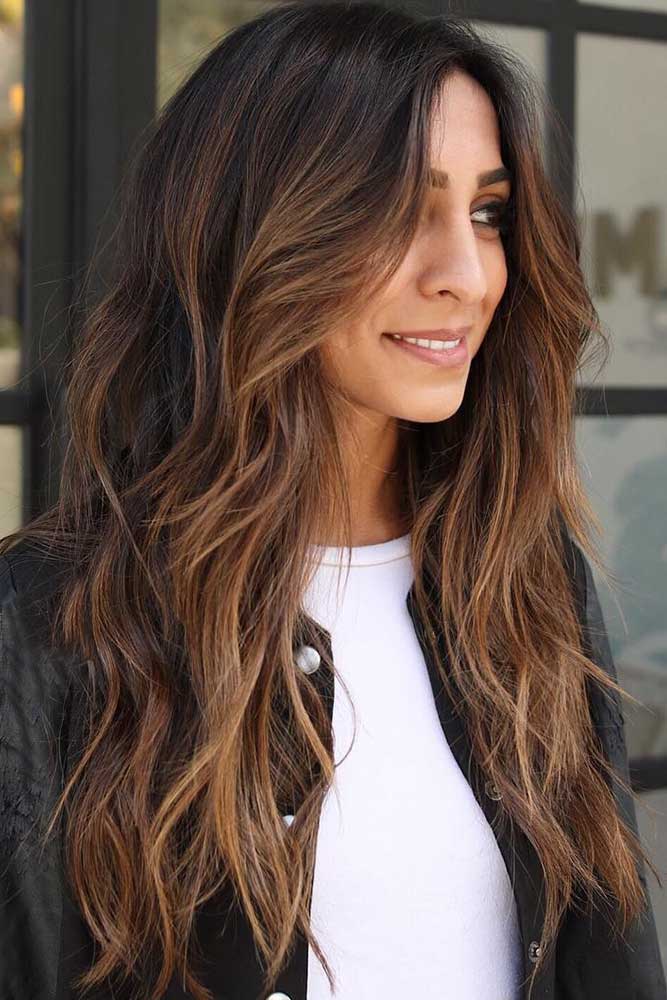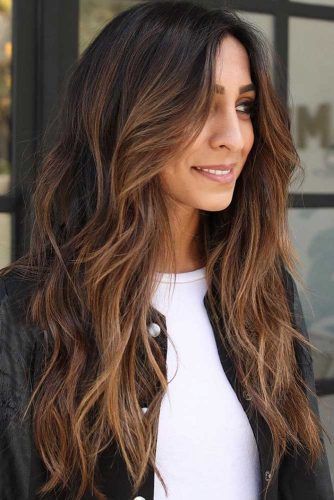 Do you know why we decided to add this picture to our gallery? Because this hairstyle is totally amazing. A light brown hair color with highlights and the layered long cut looks awesome. But add sassy layers and unique, soft texture, and voila, this look is already bomb! For the soft and wavy texture, use workable hairspray with a non-sticky formula. Just apply it and create large waves with a large barrel hair straightener. Run the fingers through your tresses for a softer look.
Source: salsalhair via Instagram
Like Brigitte Bardot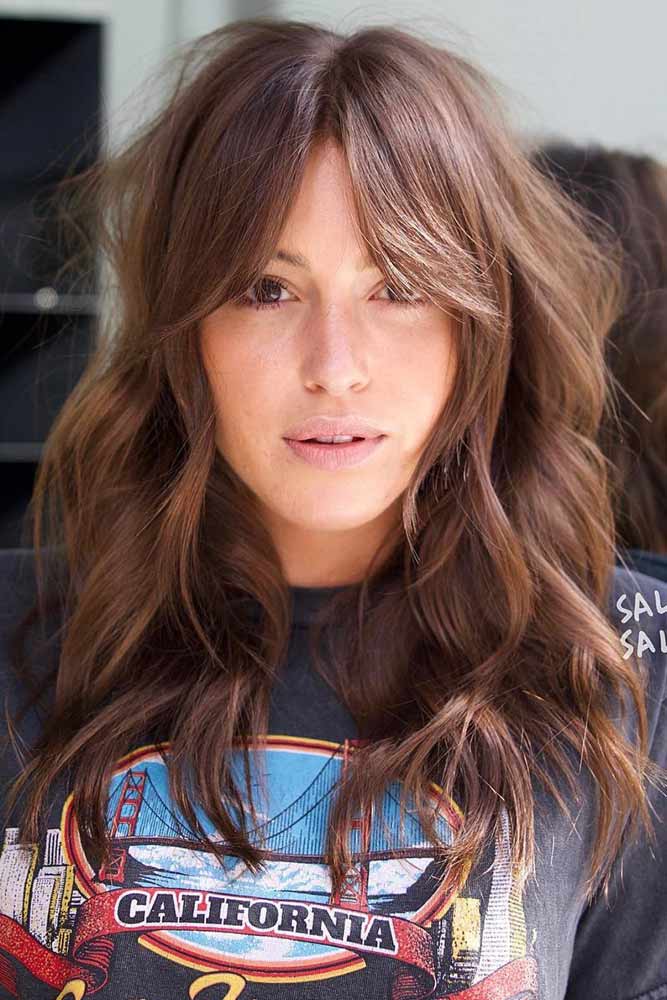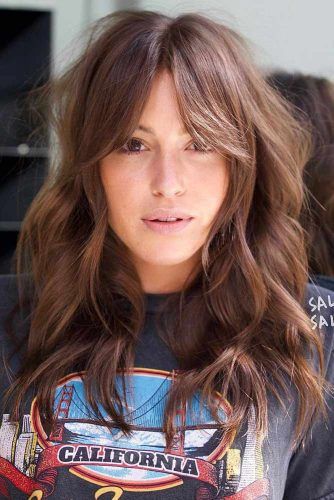 Inspired by famous Brigitte Bardot, this hairstyle involves medium length layers spiced up by wavy and messy texture. We think that it is the definition of sexy. When styling, your task is to make this look appear very effortless. The best thing about this look is that it has that natural feeling we all crave for. A tip: place a hair straightener horizontally when styling.
Source: salsalhair via Instagram
ADVERTISEMENT ‧ CONTINUE READING BELOW
Boho-Expressive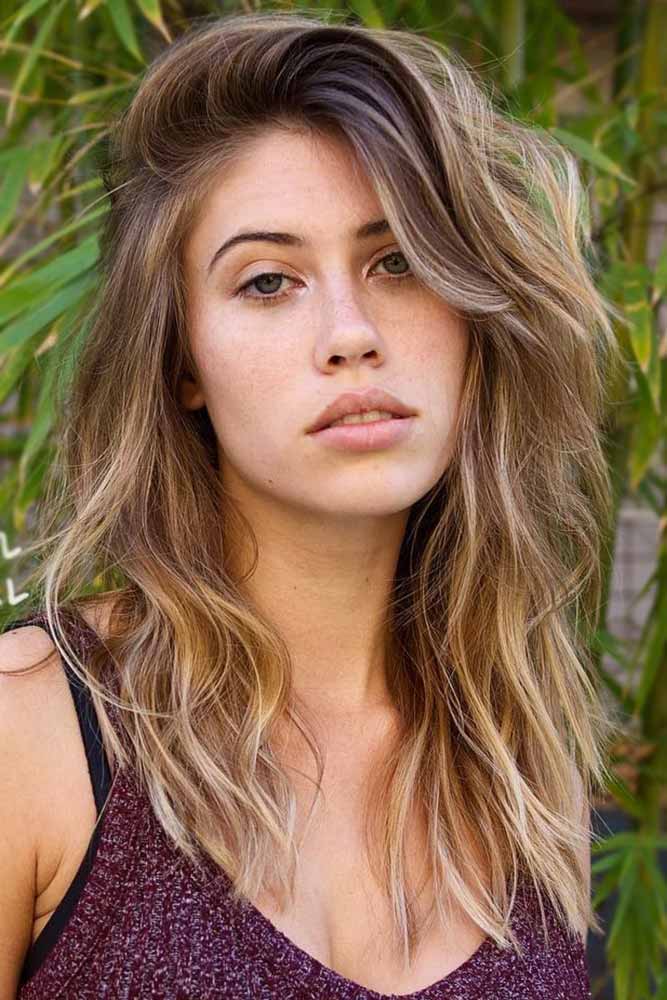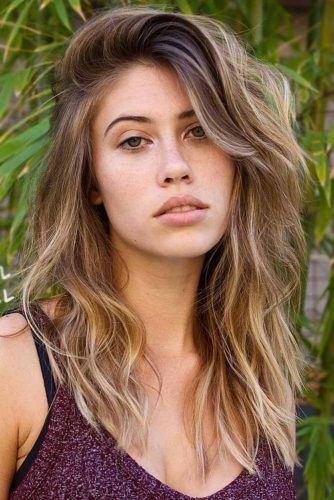 Medium to long layered haircuts look so winning when some boho messiness is added. A hairstyle like this can help you express your inner boho goddess and artistic nature. As you can see here, a layered haircut works great on medium hair. Layers can give even more volume and bounce to medium tresses. You won't even have to apply volumizing products!
Source: salsalhair via Instagram
When Bangs Add On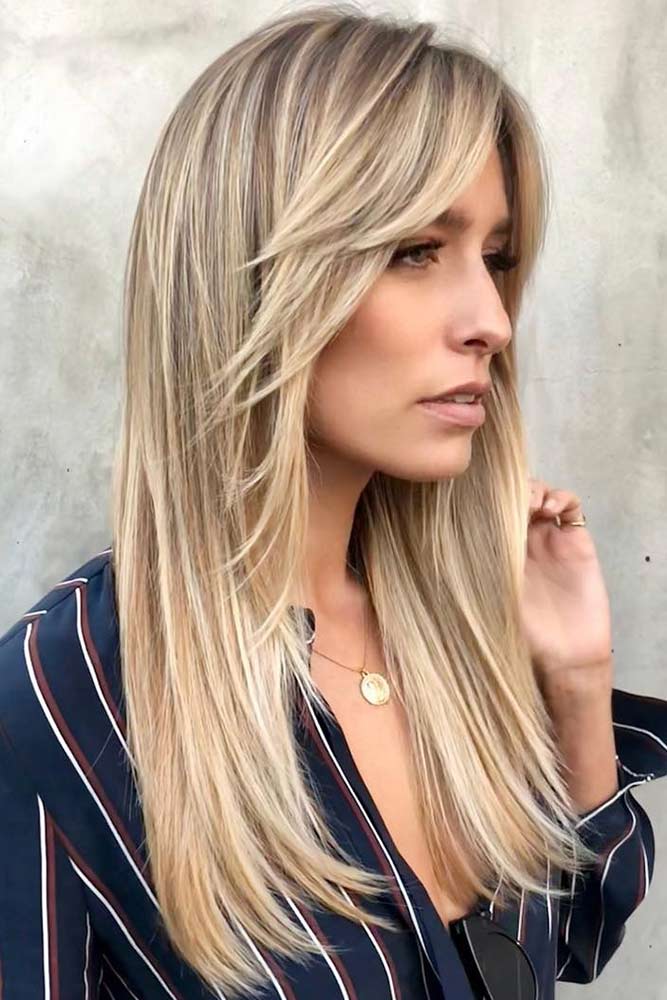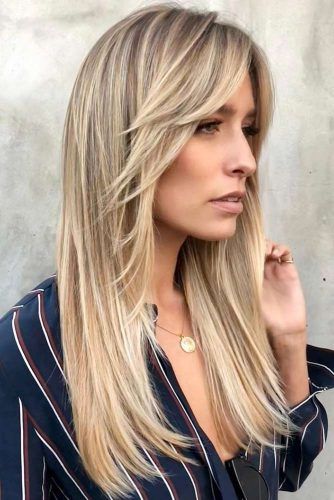 If you are a fan of hairstyles for long hair with bangs, we can tell you that it may be a great choice. But only in case you know what type of bangs will flatter your face shape and complement your haircut. Also, try to go for bangs that won't make your straight hair cut super high maintenance. Unless you don't mind to spend extra time on styling.
Source: riawna via Instagram
Beach Waves For Long Layered Hair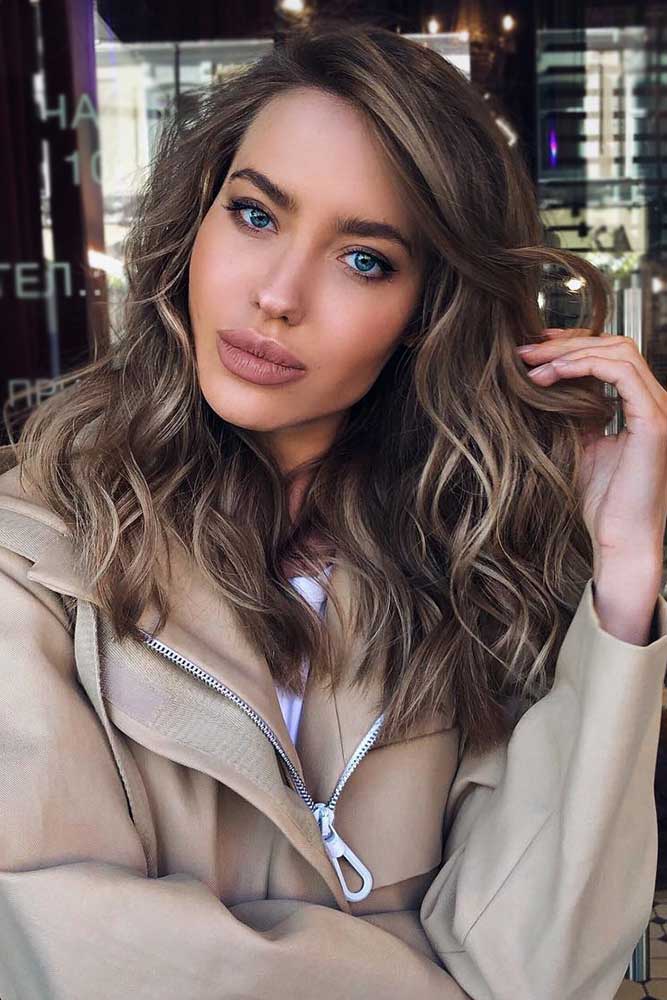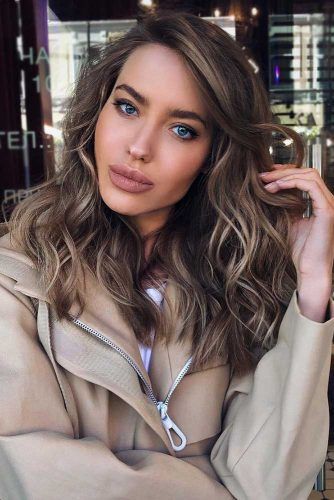 When you have balayage, you should definitely rock a beachy waves hairstyle every now and then. With a bit of texture, beach waves will add an extra dimension to your long hair style, making it appear super exquisite. When styling, you can apply either sea salt spray or heat protectant to get the beach wavy effect. In case your tresses are naturally wavy, the heat protectant will do.
Source: ryabchik.moscow via Instagram
ADVERTISEMENT ‧ CONTINUE READING BELOW
Los Angeles Babe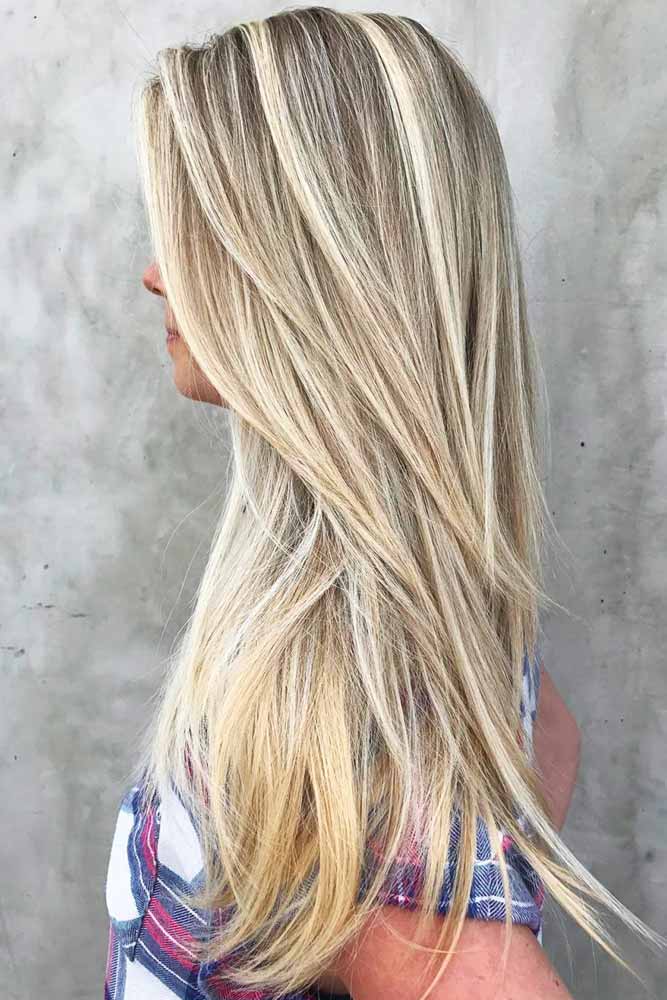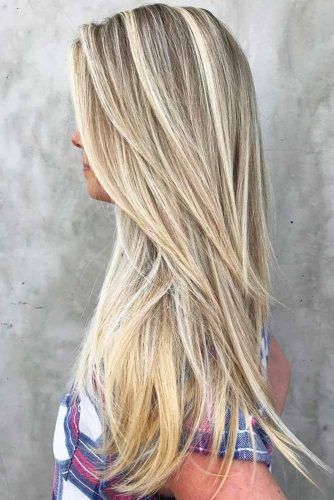 It's one of our favorite long layered hairstyles. When styled sleek and straight, a long hair cut appears quite glamorous. As you can see, layers remove extra bulk from thick tresses, thus making them flow effortlessly. Use a flat iron to get such a polished effect. As for the finishing, strong hold hair spray will work for thick long tresses.
Source: riawna via Instagram
There you go... 35 gorgeous long layered haircuts for your selection. No matter which look you choose, we are sure you will turn heads with long layered tresses!
ADVERTISEMENT ‧ CONTINUE READING BELOW