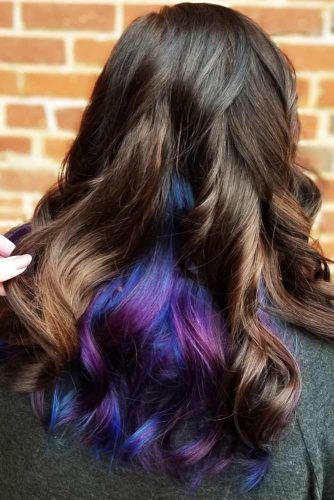 Instead of hiding your creative side, you'd better hide some pleasant purple shade under your brownie. Peekaboo blue hair is a thing!
Source: whitneymachair via Instagram
Pearl Essence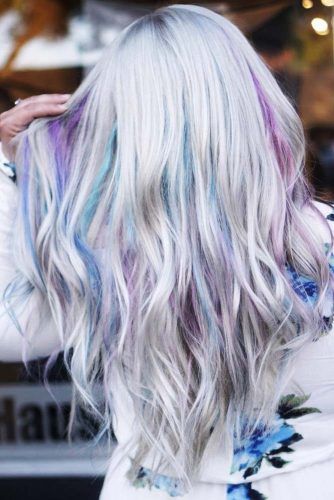 Trends never come alone. And if you pair your stunning platinum blonde with soft aquamarine accents, you won't go wrong with this blonde peekaboo hair idea.
Source: jeffreyrobert_ via Instagram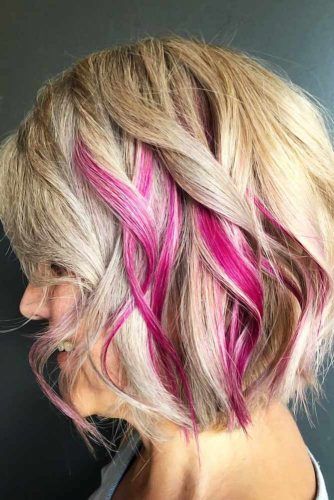 Is there a better accessory than bright fuchsia hues embracing your blonde waves? On light manes, peekaboo pink hair reveals its charm at its best.
Source: plush_hair_lounge via Instagram